Top 50 by Year
Lists Explorer
100 Most Featured Movie Songs
100 Most Featured TV Songs
Save to Favorites
The Phantom Of The Opera Soundtrack [ 2004 ]
List of songs.
Margaret Preece, Victor McGuire and The Chorus
The troupe rehearses 'Hannibal'
Think of Me
Simon Lee, Andrew Lloyd Webber, Margaret Preece, Patrick Wilson & Emmy Rossum
Christine sings this song, replacing Carlotta
Angel Of Music
Emmy Rossum and Jennifer Ellison
Christine tells Meg about the Angel of Music that had come to her
The Mirror [Angel of Music]
Gerard Butler and Emmy Rossum
The Phantom addresses Christine as 'the Angel Of Music' and is indignant about Raoul
The Phantom Of The Opera
The Phantom appears and takes Christine with him
The Music Of The Night
Gerard Butler
The Phantom sings it to Christine
I Remember / Stranger Than You Dreamt It
Emmy Rossum and Gerard Butler
Christine comes to herself, sees the Phantom and removes his mask. He becomes furious
Ciarán Hinds, Simon Callow, Patrick Wilson, Margaret Preece, Miranda Richardson
Everyone discusses the notes from the Phantom they've received
Prima Donna
Andrew Lloyd Webber
The managers please Carlotta to perform that night
Poor Fool, He Makes Me Laugh
David Langham, Margaret Preece, Jennifer Ellison
'Il Muto'
Why Have You Brought Me Here / Raoul I've Been There
Emmy Rossum and Patrick Wilson
Christine quickly leads Raoul to the roof of the theatre
All I Ask Of You
Raoul wants to take care of Christine and love her forever
All I Ask Of You [Reprise]
The Phantom picks up the rose Christine dropped. He is jealous and swears to make Christine regret choosing Raoul
The Phantom of the Opera Cast
Masquerade at the Opera House. Christine and Raoul are secretly engaged. They dance together
Why So Silent
The Phantom appears at the masquerade
Journey To The Cemetery
Christine tells the Phantom (thinking it's the coachman) to take her to her father's grave. Raoul rides to stop her
Wishing You Were Somehow Here Again
Emmy Rossum
Christine walks through the cemetery to her father's grave
Wandering Child
The Phantom calls Christine and persuades her to come to him
The Swordfight
When Raoul appears the Phantom attacks him
We Have All Been Blind
Patrick Wilson, Ciarán Hinds and Simon Callow
Raoul makes up a plan to capture the Phantom
Margaret Preece, Victor McGuire, Halcro Johnston
The troupe performs 'Don Juan'
The Point Of No Return
The final piece of performance by Christine and the Phantom
Down Once More / Track Down This Murderer
Gerard Butler, Emmy Rossum, Patrick Wilson, Miranda Richardson
The Phantom steals Christine. Raoul comes after her, but is captured by the Phantom who threatens to strangle him if Christine doesn't choose the Phantom
Learn To Be Lonely
Minnie Driver
End credits
Trailer Songs
Oh no! No trailer songs have been added yet. Add them by logging in.
4 years ago
What song was cut from the film?
Music Supervisors
External Links
Contributors
WhatSong is the worlds largest collection of movie & tv show soundtracks and playlists.
© 2023 WhatSong Soundtracks. All rights reserved
Quick links
This website uses cookies . If you continue to use the site, your agreement will result in cookies being set.
A complete guide to all the songs in 'The Phantom of the Opera'
Learn more about the songs in The Phantom of the Opera , including "Masquerade," "All I Ask of You," "The Music of the Night", and "Think of Me."
It's time to listen to the music of the night – otherwise known as Andrew Lloyd Webber's soaring score for his all-conquering 1986 musical The Phantom of the Opera . Featuring lyrics by Charles Hart, and a libretto co-written by Lloyd Webber and Richard Stilgoe, it's an epic adaptation of Gaston Leroux's novel about a masked genius lurking in the sewers beneath the Paris Opera House in the late 19th century.
That lurker would be the Phantom: the musical mentor of young soprano Christine. She becomes the centre of a passionate love triangle, pursued both by the Phantom and by her childhood friend-turned-wealthy patron, Raoul. The show opened in the West End starring Sarah Brightman, Michael Crawford and Steve Barton, and went on to win Olivier and Tony Awards for Best Musical. Find out more about The Phantom of the Opera in London.
Phantom continues to enchant audiences: it's the longest-running show in Broadway history, and the second-longest-running musical in the West End following Les Misérables . Part of its appeal is the sheer opulent scale, including that famous chandelier. But key to its success, too, is Lloyd Webber's mighty operatic score. Follow us down into the Phantom's lair (via His Majesty's Theatre ) as we guide you through the show's indelible songs.
Book The Phantom of the Opera tickets on London Theatre.
"Hannibal Dress Rehearsal"
Phantom has a recurring show-within-a-show element. We open with the fictional cast rehearsing a new production, Hannibal, starring prima donna Carlotta. This scene also packs in some speedy exposition, introducing the audience to the opera house's new owners, Firmin and Andre, and new patron, the Vicomte de Changy (also known as Raoul) — and also telling us that orphan Christine's father was a famous violinist. It sets the template for a musical that will constantly whisk between onstage and backstage.
"Think of Me"
Carlotta storms off after a backdrop crashes down from the flies, and Christine takes over her role for that evening's performance. "Think of Me" is her big aria, but its wistful lyrics also spur Raoul to recognise her as his childhood friend, and to wonder if she too remembers their shared past. It adds emotional heft to — and complicates — Christine's triumph.
"Angel of Music"
Christine reveals to Meg (daughter of the ballet mistress Madame Giry) that she has a secret tutor, who she calls the Angel of Music. She believes it's the spirit of her late father — a naïve idea encapsulated by this dreamy little number.
"Little Lotte"
The Angel of Music becomes a point of reconnection for Christine and Raoul when he visits her in her dressing room and asks her out to dinner. Both remember the stories that her father used to tell them, and the song "Little Lotte" that he taught her to sing. He assumes it's all a fantasy, whereas Christine thinks it's actually real.
"The Mirror"
Enter the Phantom — and an angry, jealous Phantom. He's furious that Raoul is sharing in his triumph, and lures Christine away. She meets his fury with a sweet reprise of "Angel of Music." Finally, he reveals himself to her in her mirror and takes her away.
"The Phantom of the Opera"
The almighty title number! It's a key duet between Christine and the Phantom as they explore their dynamic: the Phantom has embedded himself in her psyche, and he takes credit for her glorious voice, while she characterises herself as his mask. The music echoes this tussle: both beautiful and ominous, grand as the Opera House and eerie as the sewers.
"The Music of the Night"
After travelling by boat to his hidden lair, the Phantom reveals that he has selected Christine as his muse — and shows her an image in the mirror where she's wearing a wedding dress. It's all too much: Christine faints. That brings out the Phantom's caring side, as he covers her with his cloak and croons this tender song. Listen to the lyrics and you'll find a sinister juxtaposition between the seductive music and his intent, which is to seduce her with his genius and trap her in the dark with him.
"I Remember"/ "Stranger Than You Dreamt It"
Christine wakes to hear the monkey music box (the one that Raoul will see at the auction in the show's prologue). As the Phantom sits at the organ, composing his next opus, Christine creeps up to him and removes his mask – revealing his disfigured face. The Phantom roars at her anger, then this tune softens as he admits he yearns to be loved.
"Notes"/ "Prima Donna"
Andre, Firmin and Raoul are all fretting about the mysterious disappearance of their sopranos. But the Phantom has written a series of notes, demanding Christine become the star of his new opera, not Carlotta. The owners appease a furious Carlotta, assuring her that she won't be replaced. It's a busy number with lots of cross-currents (and a fun piece of epistolary farce) – a nice contrast to the serious songs we've just heard in the sewers.
"Why Have You Brought Me Here?"
After the Phantom sabotaged the performance by reducing Carlotta's voice to a croak, Christine drags Raoul to the rooftop and confesses all about the Phantom and his dangerous obsession with her. Raoul still thinks it was just a dream.
"All I Ask of You"
Now Raoul gets his big moment – and it's the polar opposite to the Phantom's "Music of the Night". He says that daylight (not the darkness) will dry her tears, and that he will be her shelter and her light. Instead of wanting to control her, he simply asks to be a part of her life. That sentiment is matched by a sweet, gentle, sincere tune – and when Christine matches it, their romance takes flight.
"All I Ask of You (Reprise)"
Uhoh. The Phantom was spying on them and he now uses their love song with which to swear revenge. Watch out for Act Two...
"Masquerade"/ "Why So Silent?"
Phantom 's second half opens six months later, and in grand style: with a masquerade ball. Masks are being used playfully (as exemplified by the jaunty patter sections with swift, teasing lyrics), and the general tone is jubilant: Christine and Raoul are engaged, and all is well. At least, until the Phantom gate-crashes the party. He has a new opera for them, but demands Christine star – and return to him.
"Notes"/ "Twisted Every Way"
Another knotty plotting number, but the tone is now sombre. Christine is scared that she's become the Phantom's prey, and Raoul entreats her to use the opera to trap the Phantom. Will she betray her mentor?
"Wishing You Were Somehow Here Again"
Her loyalties divided, Christine visits her father's grave. After the frantic opening action, it's a slow, shimmering number that shifts between warmth and aching melancholy. It's also an important part of Christine reckoning with the past: in one way or another, she's been haunted throughout the show, and (in the song's big climax) now needs to find the strength to fight for her future.
"Wandering Child"
The Phantom isn't going away just yet. He appears to Christine in the cemetery, once again seducing her with the power of his voice and "Angel of Music" genius – until Raoul breaks the spell.
"Don Juan Triumphant"/ "The Point of No Return"
That's the title of the Phantom's new opera, which we now hear rehearsed by Christine, Carlotta and the chorus. The Phantom gate-crashes once again, taking on the part of Don Juan so he can sing lyrics with a double meaning to Christine: "In your mind you've already succumbed to me… no use resisting: abandon thought, and let the dream descend." But are they really "past the point of no return"?
The Phantom then uses a reprise of "All I Ask of You" to propose to Christine. However, before he can finish, she unmasks him – and they discover the corpse of the actor he murdered. Game over.
"Down Once More"/ "Track Down This Murderer"
As an angry mob vows to hunt down the Phantom, he escapes to his lair with a captive Christine. Raoul follows, and the Phantom threatens to kill him unless Christine stays. Finally, Christine realises the truth: his haunted face holds no horror for her – it's in his soul "that the true distortion lies". She decides to show him pity and kindness, and kisses him.
That thaws the Phantom's heart, and he releases the two of them; they depart with a final reprise of "All I Ask of You," leaving the Phantom alone with his "Music of the Night."
See more shows in the West End
Book Mamma Mia! tickets on London Theatre.
Book The Book of Mormon tickets on London Theatre.
Book Wicked tickets on London Theatre.
Photo credit: The Phantom of the Opera (Photo courtesy of production)
Originally published on Mar 1, 2023 16:15

Join StageAgent today and unlock amazing theatre resources and opportunities.
The Phantom of the Opera
Writers: Richard Stilgoe Andrew Lloyd Webber Charles Hart
Related Products
Useful Articles
"Overture" – Instrumental
A Rehearsal for Hannibal / "Think of Me (Introduction)" – Carlotta, Piangi, Chorus and Ballet Girls / Carlotta, Ballet Girls, André and Buquet
"Think of Me" – Christine and Raoul
"Angel of Music" – Meg and Christine
"Little Lotte / Angel of Music (Reprise)" – Christine, Raoul, and The Phantom
"The Phantom of the Opera" – The Phantom and Christine
" The Music of the Night " – The Phantom
"I Remember... / Stranger Than You Dreamt It" – Christine and The Phantom
"Magical Lasso" – Buquet, Meg, Madame Giry, and Ballet Girls
"Notes" – Firmin, André, Raoul, Carlotta, Madame Giry, Meg, Piangi, and The Phantom
"Prima Donna" – Firmin, André, Raoul, Carlotta, Madame Giry, Meg, Piangi, and The Phantom
"Poor Fool, He Makes Me Laugh" – Carlotta, Piangi and Company
"Why Have You Brought Us Here? / Raoul, I've Been There" – Raoul and Christine
"All I Ask of You" – Raoul and Christine
"All I Ask of You (Reprise)" – Raoul, Christine, and The Phantom
"Entr'acte" – Instrumental
"Masquerade / Think of Me (Reprise)" – Ensemble, Christine and Raoul
"Why So Silent?" – The Phantom
"Notes (Reprise)" – Firmin, André, Carlotta, Piangi, Raoul, Christine, Madame Giry, and The Phantom
"We Have All Been Blind / Twisted Every Way" – Raoul, Firmin, André, and Christine
A Rehearsal for Don Juan Triumphant – Carlotta, Piangi, Christine and Chorus
" Wishing You Were Somehow Here Again " – Christine
"Wandering Child / Bravo, Monsieur!" – Phantom, Christine, and Raoul
Music from Don Juan Triumphant – Piangi, Carlotta, Christine and Company
"The Point of No Return" – The Phantom and Christine
"Down Once More / Track Down This Murderer" – The Phantom, Christine, Raoul, and Company
"Finale" – Instrumental
A song with an asterisk (*) before the title indicates a dance number; a character listed in a song with an asterisk (*) by the character's name indicates that the character exclusively serves as a dancer in this song, which is sung by other characters.
Guide written by
Ellen Leslie
Cassidy McCleary
The Phantom of the Opera guide sections
Sign up today to unlock amazing theatre resources and opportunities.
Auditions & Jobs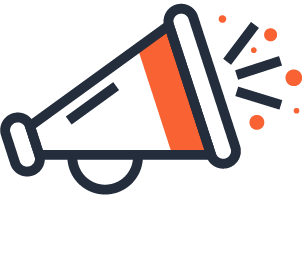 The History of The Mystery of Edwin Drood New York, NY
New York, NY
Toni Stone (Role of Toni Stone) - Submit for NYC New York, NY
Morning After Grace - Submit for NYC Appointments New York, NY
Half-Price Tickets
Jan 19 - Nov 9
Welcome To Greendale
Brooklyn, NY
Oops! This page is only accessible by StageAgent Pro members.
Take your performing arts career to the next level.
Gain full access to show guides, character breakdowns, auditions, monologues and more!
or log in to your account
You need a Pro account to access this feature.
UPGRADE TO PRO
or or log in to your account
Classic FM's More Music Breakfast with Tim Lihoreau 6am - 9am
Now Playing
Holberg Suite Opus 40 (2) Edvard Grieg Download 'Holberg Suite Opus 40 (2)' on iTunes
Discover Music
Phantom of the Opera: cast, lyrics and famous songs
26 December 2018, 16:58 | Updated: 26 December 2018, 17:00
Andrew Lloyd Webber's famous musical has been wowing audiences since 1986
The Phantom of the Opera is a 1986 musical by Andrew Lloyd Webber. The lyrics are by Charles Hart and it's based on a French novel by Gaston Leroux.
The plot of the Phantom of the Opera
The story of the musical revolves around the singer Christine Daaé and a mysterious figure who lives in an underground lair beneath the Paris Opéra House.
The story begins as the singers of the Paris Opera are rehearsing for a new production. As the prima donna Carlotta performs an aria, a backdrop falls onto the stage and just misses her. The chorus immediately realise that the Phantom of the Opera is here. Carlotta refuses to perform.
Christine, a chorus girl, offers to take her place. And the managers of the house are surprised at her talent. It turns out that Christine has been taking singing lessons with a mysterious figure whom she only knows as her 'Angel of Music' – the Phantom himself.
One of the opera house's new patrons, Raoul, the Vicomte de Chagny, recognises Christine as one of his childhood friends.
But the Phantom has chosen Christine to sing his music, and he becomes increasingly obsessed by her.
The Music of the Night - Andrew Lloyd Webber's The Phantom of the Opera
The Music of the Night – lyrics
One of the most famous songs in the musical, The Music of the Night is performed by the Phantom just after he's taken Christine to his underground lair.
It opens with the words: 'Nighttime sharpens, heightens each sensation / Darkness stirs and wakes imagination'
Read the full lyrics here >
All I Ask of You – lyrics
This song is a love duet between Christine and Raoul – he promises to love and protect her… but unfortunately the jealous Phantom overhears the whole thing.
The song begins with:
'No more talk of darkness, Forget these wide-eyed fears'
All I Ask of You
The idea for Phantom came from Lloyd Webber, who contacted legendary producer Cameron Mackintosh and suggested creating a musical based on Leroux's novel. There had already been two film versions of the novel, but never a musical.
Lloyd Webber said: "I was actually writing something else at the time, and I realised that the reason I was hung up was because I was trying to write a major romantic story, and I had been trying to do that ever since I started my career. Then with the Phantom, it was there!"
The style of Lloyd Webber's music is deliberately operatic in style, while still remaining committed to its West End/Broadway origins. In fact, the story includes a number of made-up operas called Hannibal and the Phantom's masterpiece Don Juan Triumphant.
Original cast
The original cast of the 1986 West End production included Sarah Brightman (Andrew Lloyd Webber's then wife) as Christine and Michael Crawford as the Phantom. Steve Barton played the role of Raoul.
The musical opened on London's West End in 1986 and then on Broadway in New York in 1988.
The Phanton of the Opera won a strong of awards including the Tony Award for Best Musical in 1988. It's the longest-running show on Broadway, and in 2012 it celebrated its 10,000th performance!
Is Phantom of the Opera an opera?
Not exactly. Much of the music – especially the operas-within-the-musical – mimic the grand operas of the 19th century in their orchestration and style.
But the music makes completely different demands of its singers and the blockbuster songs of Phantom are custom-made for the powerful singers of the West End. And we wouldn't have it any other way.
Latest on Classic FM
English national opera plans to axe 19 orchestra jobs and employ remaining musicians part-time, 11 evocative pieces of classical music inspired by the colours of autumn, the crown soundtrack: who wrote the main theme and all you need to know about the music, 'bluey' soundtrack: the most memorable times classical music featured in the hit cartoon, what is the curse of the ninth and does it really exist, 25 best opera singers of all time, what are the keys in music, alexander armstrong challenged to conduct an orchestra for the first time at top concert hall, classic fm partners with wigmore hall to offer £5 tickets to under-35 audiences, maria callas: who was 'la divina' and why is she one of the greatest opera singers of all time.
Maria Callas
Best classical music
See more Best classical music
The 15 most famous tunes in classical music
The 15 greatest symphonies of all time, the 4 eras of classical music: a quick guide, the 25 greatest conductors of all time, 30 of the greatest classical music composers of all time, the 25 best pianists of all time, more periods and genres.
See more More Periods and Genres
Film & TV
Video games.
The Little Mermaid
Dear Evan Hansen
Les Miserables
Phantom of the Opera
Beauty and the Beast
The Book of Mormon
The Bodyguard
Fiddler on the Roof
Guys and Dolls
Hedwig and the Angry Inch
Into the Woods
Jesus Christ Superstar
Joseph and the Amazing Technicolor Dreamcoat
The King and I
Kinky Boots
The Lion King
Little Shop of Horrors
Mary Poppins
Miss Saigon
My Fair Lady
The Nightmare Before Christmas
The Producers
Rock of Ages
Rocky Horror
School of Rock
Singin' in the Rain
The Sound of Music
South Pacific
Sweeney Todd
Thoroughly Modern Millie
West Side Story
The Wizard of Oz
Every Song in The Phantom of the Opera, Ranked by Singability

Let's rank the best songs from  The Phantom of the Opera . Adapted from Gaston Leroux's novel, the 1986 musical by Andrew Lloyd Webber has given us some of the most popular musical songs in Broadway history. What are the best Phantom of the Opera songs?
What are your favorite Phantom of the Opera   songs to sing along to? Featuring classics like "The Music of the Night" and "All I Ask of You," this list has all Phantom of the Opera  songs. Other good Phantom of the Opera  songs from the musical soundtrack include "Masquerade" and "Think of Me."
Vote up the best songs in  The Phantom of the Opera . Be sure to also vote for any underrated Phantom of the Opera  songs that deserve to be ranked higher on the list.
The Music of the Night
The Point of No Return
All I Ask of You
Think of Me
Angel of Music
Wishing You Were Somehow Here Again
Down Once More/Track Down This Murderer
Notes/Prima Donna
Don't Know
Little lotte/the mirror.
I Remember/Stranger Than You Dreamt It
Wandering Child/Bravo, Bravo
Why Have You Brought Me Here/Raoul, I've Been There
Notes/Twisted Every Way
Poor Fool, He Makes Me Laugh
Magical Lasso
The Phantom of the Opera (Stage)
Musicals / Plays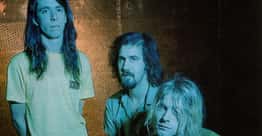 Screen Rant
10 best songs in the phantom of the opera (2004).
Joel Schumacher's 2004 film The Phantom of the Opera highlights the classic songs from the timeless Broadway play by Andrew Lloyd Webber.
The Phantom of the Opera   is synonymous with certain famous symbols and images: the rose with a black ribbon, the phantom's white mask, and a falling chandelier, to name a few. Besides these, and the grand spectacle of a Paris opera house, deep underground catacombs that make up the Phantom's lair, and a large mausoleum,  The Phantom of the Opera  is most acclaimed for its sweeping, soaring songs.
RELATED:  10 Best Movie Musicals Of All Time, According To The American Film Institute
The movie, which is based on the play by veteran Broadway artist Andrew Lloyd Webber (who also did Cats ), is a stunning extravaganza of music that's devastatingly romantic, and just plain devastating.
"I Remember/Stranger Than You Dreamt It"
After Christine Daae's introduction to the Phantom, she awakes from her faint-induced slumber to find herself in the Phantom's lair. She sings her portion "I Remember" that leads into his "Stranger Than You Dreamt It" after she peels the mask from his face in a moment of his weakness.
Christine's portion is full of an innocent curiosity and naiveté, which ultimately leads to her being hurt and scorned by the angel of music. Phantom's song is the first time viewers get a peek into the trauma of the opera ghost. Shackled to the underground labyrinth of the opera house, he refers to himself as a beast, a carcass, a monster, and believes he's in Hell, forever burning and yearning for Heaven's beauty. The instrumentals involve quick, successive sharp tones of orchestral strings. Though not present in the book,  the tune in this musical (based on the 1911 French novel)  is a memorable scene nonetheless.
"Wandering Child"
After her mournful song in the graveyard where her father is buried, Christine sits on the steps of her father's mausoleum to say her final goodbye. As she does, the angel of music appears again, hypnotizing her again into the Phantom's presence.
In another beautiful duet between Phantom and Christine, they start to draw near one another again, Christine "yearning for his guidance" and declaring her angel of music her protector and beholder of true beauty.  Phantom reminds her that he is the watchful presence that keeps her safe and cultivates her voice. The music swells and encompasses brass, winds, and strings, as she makes her way up the steps, and Phantom's voice is passionately mesmerizing.
"Prima Donna"
This song, which involves the whole cast (minus Phantom) sees the opera house players as they get ready for that night's opening play. After securing Carlotta once again and demoting Christine to a mute role, the artists prepare during song in which they all reflect on the situation they're in.
RELATED:  10 Facts About Joel Schumacher's The Phantom Of The Opera Film
"Prima Donna" reinforces the feminine divine of Carlotta and her leading soprano, while Raoul, Meg, and Madam Giry wonder what will happen to Christine, what misfortunes will occur when the Phantoms demands aren't met, and how a nation adores their artistic pleasures at the theatre. The musical accompaniment is smooth and sailing for much of the song, then comes to a loudly triumphant end.
"Masquerade"
The whole cast joins one another on-screen once again during this spectacular music number following a new year. The opera house is holding an exorbitant masquerade party full of costumes, drinks, dancing, and physical affection. It is one big party to greet a new year -- and simultaneously celebrating 3 months of being Phantom-free.
RELATED:  10 Things You Didn't Know About The Phantom Of The Opera
Perhaps the biggest of the film's operatic numbers due to the sheer size, magnitude, color, and musical force of "Masquerade", it is an unforgettable musical moment. The size of the orchestral instruments and everyone's voices add to the already magnificent and larger-than-life song where people must "guess the face" in a sea of yellows, blues, and reds, clowns, ghouls, and beasts.
"Think Of Me"
The first time the audience gets to her Christine Daae's voice is in her solo performance in "Think of Me" when she replaces Carlotta after she storms out in a huff.  Daae's entrance mimics the books' as she steps in to take her place on center stage.
The song, crystal-clear in its vocalization, and the light, springy, and sprightly music behind it makes this song one of the most memorable for the central character. The sound crescendos at the end produce a monumental effect on the audience as they listen to Christine's words of asking her lover to promise to remember her when their love has faded, much like the fruits and flowers of seasons do.
"Past The Point Of No Return"
In one of Phantom and Christine's sexiest duets, this song comes towards the end of the film at a pivotal moment in their relationship that literally takes them past the point of any return.
The song is hot and heavy with passion, and love, which is reflected in its lyrics, the props and set, and even the clothes they are wearing, a clearly perfect creative aura from director Joel Schumacher . The actors' voices are on full display as the song gradually comes to its louder close, and the images of their bodies, desires, and physical prowess for one another is unmatched when they sing of the flames consuming them.
"Wishing You Were Somehow Here Again"
In another of Christine's solo acts, the soprano ventures out to the gravesite where her father is buried to finally say goodbye to him.
The song is a heartbreaking one full of anguish and despair as Christine wrestles with the end of her affair with the angel of music. She is torn between wanting to maintain the relationship but realizing she can no longer be what is necessary to make him happy. She wants to break free and "try to forgive...give me the strength to try."
"All I Ask Of You"
The dizzyingly romantic duet between Christine and Raoul is a highlight of the budding relationship between the two lovers and childhood friends.
As they stand in the snow on the rooftop of the Paris opera house and sing of their love, devotion, and commitment to one another, it becomes increasingly harder for fans not to root for the two of them. It is a genuine show of sincere love and affection that culminates in a passionate kiss and the song that defines their relationship forever.
"The Music Of The Night"
Phantom takes the spotlight in his own song that he serenades to Christine after bringing her to his lair.
The solo performance from the opera ghost is one that follows on the heels of their famous duet together and that introduces Christine to the musical genius of the angel of music and his workspace. In a way that is almost intoxicating, Phantom seduces her with his world full of night, dreams, and music. He inspires her to let her spirit soar and succumb to the rich, full existence of his world.
"The Phantom Of The Opera"
The most famous duet in the production, this song comes just as Christine is seeing and physically meeting Phantom in person for the first time.
This rock-and-roll-influenced song from the film has a rougher, sexier edge to it than what theatergoers might be used to. Christine begins the setup describing how he visited her and now he's here, while he sings back to her how they are here, once again, singing their "strange" duet. By the end, their voices and spirits become one, and audiences see the beginning of the famous love story unfurl.
NEXT:  10 Best Movie Musicals Based On Books, According To IMDb
Andrew Lloyd Webber wrote a new song ahead of final 'Phantom of the Opera' performance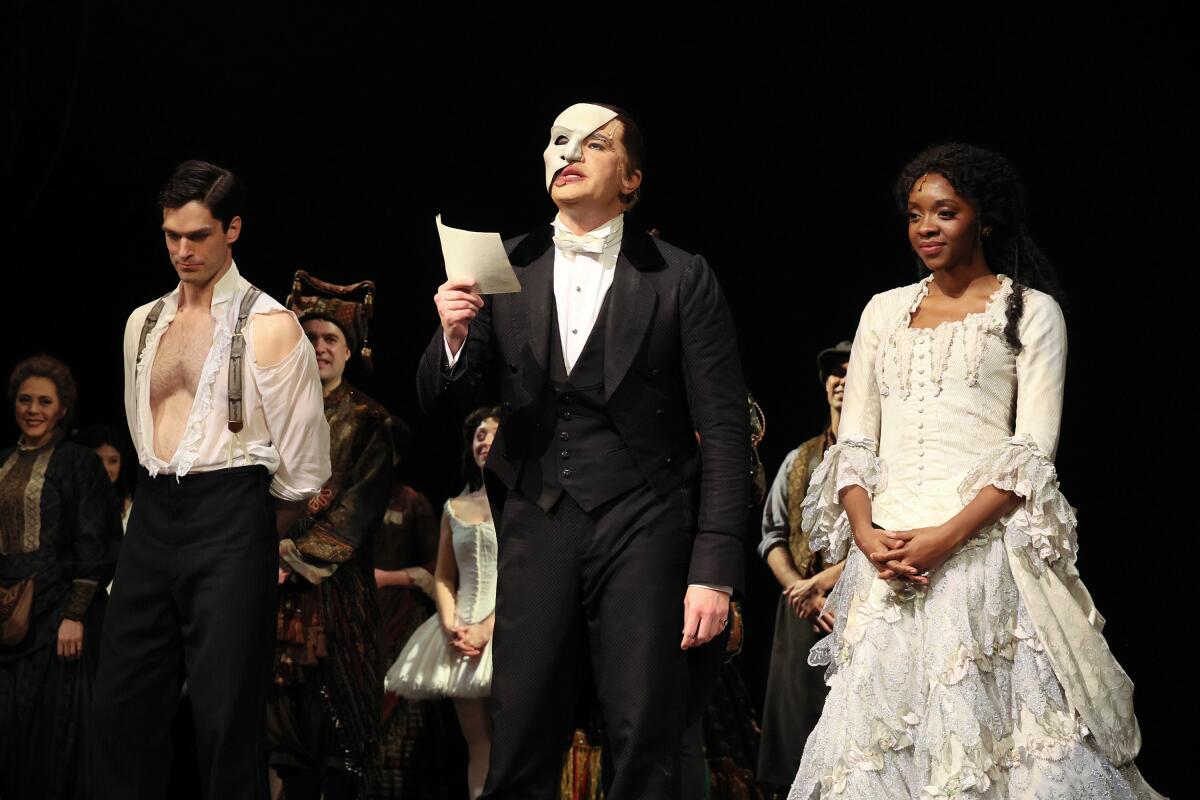 Show more sharing options
Copy Link URL Copied!
"The Phantom of the Opera," the longest-running Broadway musical, gives its final performance this Sunday,
And its creator is asking fans to think fondly of the show with the release of a new song.
Andrew Lloyd Webber, 75, penned a new arrangement of "Think of Me" as a trio between the musical's main characters, Christine (Emilie Kouatchou), Raoul (John Riddle) and the Phantom (Ben Crawford), and the song was released Friday as a single.
Entertainment & Arts
'Phantom of the Opera' to close on Broadway as pandemic fallout continues
Broadway's "The Phantom of the Opera" will close after a record-breaking 35-year run. With the pandemic keeping audiences away, the iconic show is among many unable to stage a lasting comeback.
Sept. 16, 2022
The original version of the ballad takes place within the musical's first act as a duet between Christine and Raoul. In the musical, Christine has just earned a leading role in a fictional musical. As she performs the song on stage, Raoul, who is in the audience, recognizes her as a childhood friend and begins to swoon over her, joining in the song.
Webber wrote the song with updated lyrics to include the Phantom. And even though the cast members are out of costume in the video of the recording session, the new lyrics seemingly fit within the show's love triangle narrative, offering viewers a completely original moment within "The Phantom" universe.
"Though it was always clear / that this was never meant to be, / if you happen to remember / stop and think of me," sings Crawford alone as the Phantom, who at the end of the play disappears after his romantic love for Christine goes unfulfilled.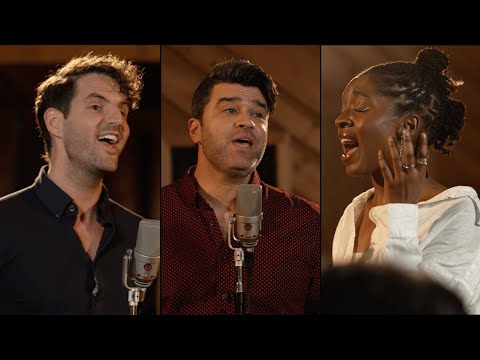 Later, Kouatchou and Riddle join in with Crawford as the trio sings in harmony, "There will never be a day when I won't think of you."
Kouatchou , who grew up in Chicago, is the first Black actor to play the role of Christine. In October 2021, she first performed the role as an understudy, but by the start of 2022, she became the primary lead.
"I put so much pressure on myself up until then that that day I was like, 'You know what? I'm just going to forget about it and live my best life up there,'" Kouatchou told the Associated Press in 2021, referring to her debut performance. "That night was like the most fun I've had in a long time."
In-person theater is back. A lost generation of artists chose not to return with it
The pandemic's collective pause over the last two years had many reconsidering their commitment to the theater industry. Here are 10 of their stories.
March 24, 2022
"The Phantom" started its historic run of nearly 14,000 performances on Jan. 26, 1988. Its final performance will take place April 16 at the Majestic Theater in New York City.
Last September, "The Phantom" announced it would give its final performance in February, after the musical, like many theater shows, struggled to regain its audiences following the pandemic closures. However, as ticket sales rebounded in the lead-up to the February finale, the show announced it would extend its final run at the Majestic Theater for another eight weeks. In a single week in November, the show raked in $2.2 million in sales.
Times staff writer Jessica Gelt and the Associated Press contributed to this report.
It's a date
Get our L.A. Goes Out newsletter, with the week's best events, to help you explore and experience our city.
You may occasionally receive promotional content from the Los Angeles Times.
Jonah Valdez is a reporter at the Los Angeles Times on the Fast Break entertainment news team. Before joining The Times as a member of the 2021-22 Los Angeles Times Fellowship class, he worked for the Southern California News Group, where he wrote award-winning features. His work can also be found at his hometown newspaper, the San Diego Union-Tribune, Voice of San Diego and San Diego Reader.
More From the Los Angeles Times
Latina comedian Aida Rodriguez tackles the shame of 'illegitimacy' in a new memoir
Glue beads to trash, talk about your feelings. This is the way to craft joy
Review: 'The Engagement Party's' decor is sharper than its wit
Oct. 16, 2023
Company Town
Disney turns 100. A timeline of key events
Popular Song Lyrics
Billboard Hot 100
Upcoming Lyrics
Recently Added
Top Lyrics of 2011
Top Lyrics of 2010
Top Lyrics of 2009
More »
Popular Artists
Artists A-Z
Popular Albums
Upcoming Albums
Hip Hop/Rap
All Genres »
Daily Roundup
Album Reviews
Song Reviews
Sign In Register
Submit Lyrics
Song Lyrics
Artists - P
Phantom Of The Opera Lyrics
Phantom Of The Opera Song Lyrics
Phantom Of The Opera Lyrics - by Popularity
Phantom of the opera albums.
Miscellaneous
In the know.
Songs from the Phantom of the Opera
Various artists.
Add to Custom List
Add to My Collection
AllMusic Rating
User Ratings ( 0 )
Your Rating
Overview ↓
User Reviews ↓
Credits ↓
Releases ↓
Similar Albums ↓
Track Listing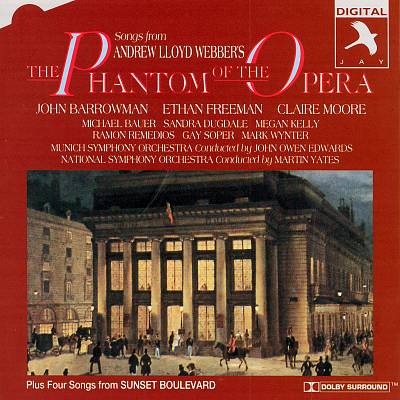 Cart expired, please start over.
Your cart will expire in mins
National Symphony Orchestra FREE! Notes of Honor: NSO Salutes the Military A Holiday Pops! with Norm Lewis
Concert Hall
Notes of Honor: NSO Salutes the Military invites all current, retired, veteran, and prior service members and their families to a special FREE performance of the hottest holiday bash in town— A Holiday Pops! Get ready to sing along, laugh, and warm your spirit at our sparkling celebration as Broadway superstar Norm Lewis lights up the stage with holiday showstoppers, Broadway favorites, and more!
Season Sponsor
Notes of Honor: NSO Salutes the Military invites all current, retired, veteran, and prior service members and their families to a special FREE performance of the hottest holiday bash in town— A Holiday Pops! Get ready to sing along, laugh, and warm your spirit at our sparkling celebration as Broadway superstar Norm Lewis lights up the festively decorated Concert Hall with holiday showstoppers, selections from his best-selling Christmas album, Broadway favorites, and fresh takes on comforting classics!
Norm Lewis is known for his countless captivating performances—from making history as the first African American Phantom in The Phantom of the Opera on Broadway to embodying iconic characters on television, film, and in Kennedy Center performances of A Soldier's Play and Broadway Center Stage: The Music Man .
To Reserve Tickets
To make a reservation online for this special event, click on "Find Tickets" or the Tickets button above and complete the information required. Print your confirmed reservation voucher at home and bring it to the Box Office in the Hall of Nations on the evening of the concert. Please note that you must present a valid military ID along with the voucher to exchange for your reserved seats ticket(s). The Box Office opens at 5 p.m. Tickets that have not been claimed by 6:45 p.m. on Thu., Dec. 7 will be released and distributed to a giveaway line. This is a First-Come, First-Served Event, a Reservation Confirmation does NOT guarantee you a seated ticket to the performance. Please arrive early to exchange your CONFIRMATION EMAIL at the Concert Hall Box Office for a ticket to be seated in the Concert Hall for the performance. This is not a general admission performance.
Make it a Subscription
Explore subscription packages.
Save up to 30% by purchasing a series of events with flexible options, and enjoy early access to get the best seats.
Group of 20 or more? Group Sales offers special terms and discounts for most performances.
Support the National Symphony Orchestra
Help build a rich legacy on the values of artistic excellence, engagement with a broad community, and a thriving future for the art form of classical music and its audiences.
Terms and Conditions
All events and artists subject to change without prior notice.
All ticket prices are subject to change based on demand. Purchase early to lock in prices and the best seats!
You May Also Like
National symphony orchestra marvel's werewolf by night: film & horror classics with live orchestra.
Sat. Oct. 21, 2023
Don your spookiest, silliest, or most creative costume and get ready for a night of spine-tingling scenes on the big screen—while the NSO performs the scores LIVE! Hosted by legendary film composer Michael Giacchino, this immersive concert experience includes soundtracks and clips from Psycho , The Phantom of the Opera , Coco , The Batman , and other classics. Then, settle in for a screening of Marvel's Werewolf by Night (2022).
Fri. Nov. 10, 2023
Grammy-nominated, multiplatinum hip hop artist and D.C. native Wale makes his Kennedy Center debut as he headlines the Concert Hall in a special one-night-only performance.
Fri. Nov. 17, 2023
Acclaimed hip hop duo Clipse makes their Kennedy Center debut as they headline the Concert Hall in a special one-night-only performance.
National Symphony Orchestra Celtic Woman Christmas Symphony Tour 2023
Nov. 24 - 25, 2023
Celebrate this holiday season with the celestial voices of multi-platinum Irish singing sensation Celtic Woman complete with the majestic sound of the National Symphony Orchestra. Featuring music from the all-female ensemble's favorite Yuletide songs, this performance will enthrall audiences of all ages. Prepare for an enchanting and festive evening filled with mesmerizing music, performance, and holiday cheer.
By using this site, you agree to our Privacy Policy and Terms & Conditions which describe our use of cookies.
Reserve Tickets
Review cart.
You have 0 items in your cart.
Your cart is empty.
Keep Exploring Proceed to Cart & Checkout
Donate Today
Support the performing arts with your donation.
To join or renew as a Member, please visit our Membership page .
To make a donation in memory of someone, please visit our Memorial Donation page .
We're sorry, this feature is currently unavailable. We're working to restore it. Please try again later.
Soprano who inspired Christine in the Phantom returns to the stage
By elizabeth flux, save articles for later.
Add articles to your saved list and come back to them any time.
Star soprano Sarah Brightman, who both originated and inspired the character of Christine Daae in Phantom of the Opera , is returning to musical theatre after 34 years in a new Australian production of Sunset Boulevard. The debut season will be performed at Melbourne's Princess Theatre before moving on to Sydney.
After stepping back from the musical theatre stage in 1990, the singer and performer has remained in the spotlight, touring the world performing arena concerts.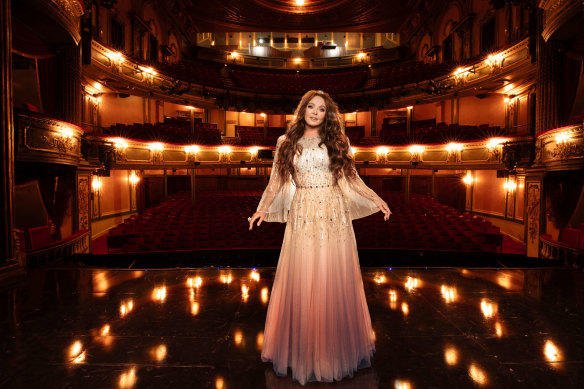 Sarah Brightman will star in Sunset Boulevard, premiering in Melbourne in May 2024. Credit: Simon Fowler
Sunset Boulevard tells the story of Norma Desmond, a star of the silent film era who, as the years pass, refuses to believe that she has faded into obscurity. Her desperation to return to her former level of fame and glory leads both Desmond and those around her down a progressively more tumultuous path.
When the opportunity to star in a revamped version of the famous production came up "it took me completely by surprise," says Brightman. "I had to think about it for a while". Ultimately, however, it was the complexity and darkness of Desmond that clinched things for her.
"You can bring interesting things to the role that may be a little different, but psychologically the character is what she is, and I just found that a really interesting thing to veer towards," she says. "So that's why I wanted to take it on."
Michael Crawford and Sarah Brightman in Phantom of the Opera, June 1997. Credit: Archive
It's also the perfect point in her career to take on a character like Desmond, she reflects, because she can bring both her own experience and empathy to the role. "At this point there are all sorts of changes happening. You're thinking about how things are going to be in the future, how much future you do have ... and also the thought that at some point, it's not going to be there any more because you can only go on physically for so long."
The character of Desmond is eventually driven mad by the huge shifts in her social standing. "In one moment she was the biggest thing in the world and the biggest star," explains Brightman. But when "talkies" came in, Desmond's career didn't survive the transition. Her story is inspired by the experience of several different actresses from the era. "It's all taken from fact," says Brightman. "They hid themselves in their homes and they probably became depressed, I'm sure, because to have all of that and suddenly be nobody – or somebody that was from the past in people's minds – must have been quite a thing to get through."
She pauses. "I'm obviously not at that stage in my career, but I can imagine what it may be like."
Even though it has been a while between shows, she isn't concerned. "It's actually quite good to go out of your comfort zone for a while, although this is an animal I know from the past," she says. She didn't miss musical theatre, she says, but that was simply because she has been creatively fulfilled by concert touring. "That's just taken all my focus. But now this has come up and it seemed age appropriate. It just seemed that it was my destiny," she adds with a laugh.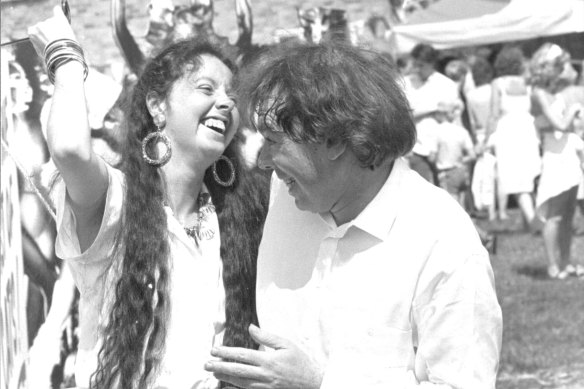 Sarah Brightman and Andrew Lloyd Webber. Credit: Express Newspapers
She also looks fondly back on her most well-known role, as Christine in Phantom of the Opera , which was written during her relationship with Andrew Lloyd Webber.
"I was a muse for it, definitely – and then to actually play the part was like art imitating life. I was with this wonderful man and composer ... it's what unfolded really from our lives in some way," she reflects. "The role was written totally out of passion and love."
She will be singing Lloyd Webber again very soon. Sunset Boulevard started as a film in 1950 and was adapted into a musical in 1993 by Lloyd Webber. While it retains the music, this version, produced by Opera Australia and GWB, puts a new spin on things.
"It will be completely different to any productions from before," explains Brightman. "But you don't lose the essence of the original story and what was explained within it."
She highlights the grand scale and the lushness of director Paul Warwick Griffin's vision, which aims to capture the glory and the aesthetics of golden era Hollywood.
"I thought ... if I went to see Sunset Boulevard , that's what I want to see. I want to be drawn into that world of how those actresses lived," she says.
"They were so powerful in their day because film was the new thing." This production, she feels, captures something special. "It's the Sunset Boulevard , the Norma Desmond that you imagine."
Sunset Boulevard premieres at the Princess Theatre on May 21, 2024, with a season at the Sydney Opera House in August 2024.
The Booklist is a weekly newsletter for book lovers from books editor Jason Steger. Get it every Friday .
See & Do
Performing arts
Andrew Lloyd Webber
Most Viewed in Culture
Pensacola Opera
Enrich the culture of Northwest Florida by producing professional opera performances, educational programs
Songs Down South
November 9, 2023, festival ticket.
$125 | 5 PM Food, Drinks, & Concert
Concert Ticket
$75 | 7:30 PM Concert
From Opera to Opry; A Festival of Southern Music & Food
Jean & paul amos performance studio, country casual.
The Opera Cowgirls
The Opera Cowgirls are an alt-country band where grand opera meets the grand ole opry. Founded by Caitlin McKechney (mezzo-soprano/guitar/ banjolele), the group also includes Sarah Beckham-Turner (soprano/cello), Maria Maxfield (soprano/dulcimer/egg shaker or tambourine), Jessica Sandidge (soprano/mandolin/rival egg shaker or tambourine) and Mila Henry (not a soprano/mini-keyboards/ percussion). By blending the greatest operatic hits with some country flavor, the Cowgirls have proven that they can truly cover Puccini to Parton.
They have performed at venues ranging from dive bars to cabaret halls, including the New York-based BAM Lepercq Space, Pete's Candy Store, Le Poisson Rouge and The Slipper Room, and trips to Avaloch Farm Music Institute (NH), Dr Petersburg Opera (FL), Cedar Rapids Opera Theatre (IA), Delaware Valley Opera (NY), Magic City Opera (FL), NightBlue Theater (IL), Opera North (NH), Painted Sky Opera (OK), the San Francisco Ballet (CA), and West Texas A&M University (TX). Digital albums include Pearlsnaps and Pearls and A Very Merry Cowgirl Christmas, available online through all major music platforms. OperaCowgirls.com
Janinah Burnett
Janinah Burnett-she/her/hers- is an internationally renowned versatile singing actor, musician, writer, and educator who most recently was a part of the closing cast of Phantom of the Opera on Broadway making appearances as "Carlotta Giudicelli". Other Broadway performance credits include Mimí in Baz Luhrmann's La Bohéme on Broadway. This season, Janinah made her NY Philharmonic debut as a soloist in Adolphus Hailstork's oratorio masterpiece Done Made My Vow and debuted the role of Mother Abbess in The Sound of Music with North Shore Music Theater. A principal artist at the Metropolitan Opera for 8 seasons, Janinah recently released her debut album entitled Love Color of Your Butterfly. From her own record label 'Clazz Records', Love the Color of Your Butterfly features collaborations with some of the world's finest jazz musicians and innovative arrangements of Opera, Spirituals, Jazz, and More. Available at www.janinahburnett.com.
The Midnight Cricket Club
The Midnight Cricket Club: Where genres collide and musical magic happens! Born during the pandemic, this eclectic ensemble brings together the best of bluegrass, country, old-time, and more. Picture this: Two opera singers crossed paths with two bluegrass virtuosos in Lyons, CO, mourning the stage closures of their respective art forms. Under a grandmotherly cottonwood tree, they played late into the night whilst being serenaded by crickets – the birth of MCC!
K.C. Groves (mandolin/vocals): The creative force behind the all women old-time band Uncle Earl, KC has performed at major festivals across the world and worked with musical legends like John Paul Jones. A band leader, solo artist, collaborator, and CO treasure; her musical influence runs deep.
Jason Hicks (guitar/vocals): Guitarist extraordinaire and cofounder of the longstanding bluegrass band the Blue Canyon Boys, he has traversed the country sharing songs and telling stories, recording 7 full length albums and performing on some of this nation's most beautiful stages. Megan Marino (keys/vocals): A genre-hopping dynamo, her rich voice and immense versatility shine with "swagger" and "vocal audacity" whether it be the Met, on screen, or under the warm embrace of a giant Cottonwood tree.
Michael Mayes (guitar/vocals): A celebrated operatic career in both traditional and contemporary roles, Michaels mastery of dramatic vocal repertoire and "gloriously rich" baritone has conquered stages across the US and throughout Europe.
Together, they're The Midnight Cricket Club, where musical boundaries vanish, and the night comes alive with unforgettable songs!
Jan Miller Studio Artists
Each year, five talented artists join us for a season-long residency, appearing throughout our community and receiving invaluable career guidance and individualized instruction. 
2023-24 Jan Miller Singers
Nicole Heinen, soprano Alexandra Sanchez, mezzo-soprano Zachary Taylor, tenor Bernardo Medeiros, baritone
Loosey LaDuca
Loosey LaDuca is a nationally renowned drag performer, most recently having been featured on season 15 of RuPaul's Drag Race. While on the show, she garnered fame for her impressions of Dolly Parton and Joan Rivers, as well as her talent show performance of her original song, "Let Loose." Loosey is originally from Ansonia, Connecticut, where she got her start in musical theatre.
William "Bill E." Stitt | Scott Jones
Food will be catered by William "Bill E." Stitt. He owns Bill-E's the Restaurant in Fairhope, AL and sells Bill E's Small Batch Bacon served at Jackson's and Iron Restaurant.
Wine & southern spirits will be served by Scott Jones from Birmingham, AL. He owns "Jones is Thirsty " and was the Executive Editor for Food & Wine and Southern Living.
A Sneak Peek Into the Lineup for Songs Down South!
Songs down south sponsors, table sponsors.
Paul and Lynne Tobin Sheila & Bobby Dunn Ruth Harper Diane Appleyard/David Richbourg Michael Riesberg Marte Picker Justine Simoni Jan & Ron Miller
Stadium Sponsors
Aaron Erskine Brian & Marie Baumgardner Patricia Woodburn Dr. Juliet DeCampos and Keith M. Kundahl William A. "Tony" McDonald, M.D.
Google Calendar
Outlook 365
Outlook Live
Make a Donation
Buy Tickets
Sign up for our newsletter to keep up with new events
Spotify is currently not available in your country.
Follow us online to find out when we launch., spotify gives you instant access to millions of songs – from old favorites to the latest hits. just hit play to stream anything you like..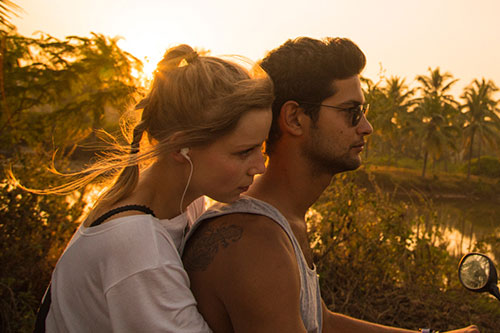 Listen everywhere
Spotify works on your computer, mobile, tablet and TV.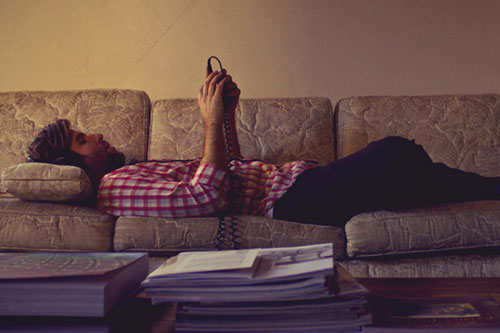 Unlimited, ad-free music
No ads. No interruptions. Just music.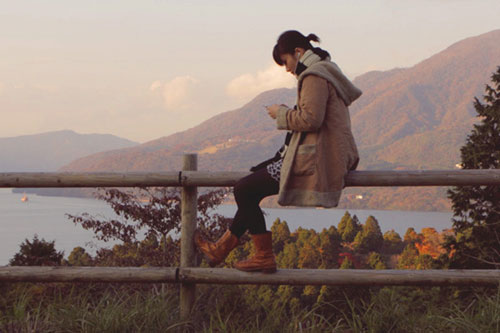 Download music & listen offline
Keep playing, even when you don't have a connection.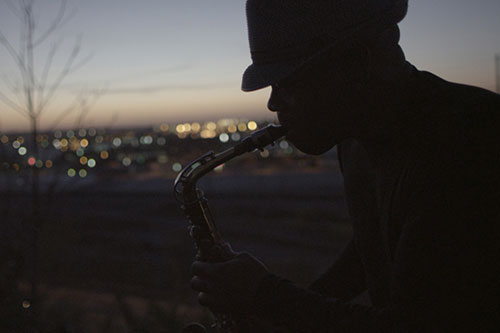 Premium sounds better
Get ready for incredible sound quality.
The Phantom of the Opera (Original Motion Picture Soundtrack / Deluxe Edition)
December 10, 2004 25 Songs, 2 hours, 1 minute A Polydor Ltd. (UK) release; ℗ 2017 The Really Useful Group Ltd., under exclusive licence to Universal Music Operations Limited
Music Videos
Andrew Lloyd Webber , Emmy Rossum , Patrick Wilson
More By Andrew Lloyd Webber
Featured on.
Apple Music Film, TV & Stage
Select a country or region
Africa, middle east, and india.
Côte d'Ivoire
Congo, The Democratic Republic Of The
Guinea-Bissau
Niger (English)
Congo, Republic of
Saudi Arabia
Sierra Leone
South Africa
Tanzania, United Republic Of
Turkmenistan
United Arab Emirates
Asia Pacific
Indonesia (English)
Lao People's Democratic Republic
Malaysia (English)
Micronesia, Federated States of
New Zealand
Papua New Guinea
Philippines
Solomon Islands
Bosnia and Herzegovina
France (Français)
Deutschland
Luxembourg (English)
Moldova, Republic Of
North Macedonia
Portugal (Português)
United Kingdom
Latin America and the Caribbean
Antigua and Barbuda
Argentina (Español)
Bolivia (Español)
Virgin Islands, British
Cayman Islands
Chile (Español)
Colombia (Español)
Costa Rica (Español)
República Dominicana
Ecuador (Español)
El Salvador (Español)
Guatemala (Español)
Honduras (Español)
Nicaragua (Español)
Paraguay (Español)
St. Kitts and Nevis
Saint Lucia
St. Vincent and The Grenadines
Trinidad and Tobago
Turks and Caicos
Uruguay (English)
Venezuela (Español)
The United States and Canada
Canada (English)
Canada (Français)
United States
Estados Unidos (Español México)
الولايات المتحدة
États-Unis (Français France)
Estados Unidos (Português Brasil)
美國 (繁體中文台灣)