Dodge M4S Turbo Interceptor: Here's Where The Car From The Wraith Is Today
Its Cosworth-headed engine was both a movie star and a forced-induction monster, with two turbochargers and a heap of power.
Read update
Last June 2023, a tribute model of the iconic Dodge M4S Turbo Interceptor Wraith car went up for auction with a staggering opening bid price of almost $300,000. We've updated this article to give you more information and insights about the original Wraith car from the 1986 film, and how it achieved an iconic status that has commanded serious dollars on the market.
The Dodge M4S Turbo Interceptor, featured in the movie The Wraith, became a fantasy poster pinup for teens in the '80s, with its out-of-this-world design and supernatural abilities.
The car's powerful engine, a forced-induction, 2.2-liter Cosworth inline-four with dual turbochargers, allowed it to reach a top speed of 194.8 mph and accelerate from 0-60 mph in 4.1 seconds.
The original concept car is now housed at the Walter P. Chrysler Museum, while a restored version with a supercharged Pontiac V6 engine was sold in 2015 for $150,000, making it a highly sought-after collectible.
Many years back, when Charlie Sheen was not the Quasimodo that he's considered today, there came an independent supernatural movie The Wraith , starring him, Randy Quaid, and Sherilyn Fenn. In it, a mysterious black-clad figure drives an equally mysterious car, the Dodge M4S Turbo Interceptor, which was a concept-car-turned-prototype that shot into real-world popularity because of the movie.
UPDATE: 2023/10/07 by Ron FP
The car looked out-of-this-world , which is why it was a perfect fit for a supernatural movie where a girl's boyfriend gets murdered, she gets kidnapped and kept by the villain, and then he comes back as a different person, manifesting himself in a car that kills the bad guys in fiery crashes. And then, the car miraculously resurrects itself. Far out, no?
But then, this was the '80s, the time when the DeLorean DMC was a cool time machine . So why couldn't the Dodge M4S Turbo Interceptor be a murderous supercar , avenging its driver who was dead, but alive, both at the same time? Storyline aside, the Wraith car became the fantasy poster pinup for every teenybopper out there. So here's where the Dodge M4S Turbo Interceptor, the car from The Wraith, can be found today, and why we still have a huge crush on it.
RELATED: Science Applied To Determine The Most Exciting Car Chases Ever Filmed
The Dodge M4S / Turbo Interceptor PPG American Concept Car
The M4S stood for "Mid-engine, 4-cylinder, Sport" and the nomenclature gave every secret of the car away, probably why they also called it the Turbo Interceptor PPG. It carried 'PPG' in its name because its future was to be the pace car for the PPG IndyCar World Series.
It got featured in Jay Leno's Garage , with Charlie Sheen guest-starring in it although this one, was an unusable movie prop. Bob Ackerman gets the credit for the design of the car (and admittedly, came inspired by the Porsche 962 IMSA GTP class) and it got built in 1981, but was never supposed to be a production car, just one that could show off the technological prowess of Dodge as a demonstrator vehicle. Also, it was way different, almost radically so, from every other Dodge, or even any car from that era. The idea behind the vehicle was to show that the malaise era had ended, and automobiles were ready to usher in a whole new world of cool.
What Engine Was In The Wraith Car?
The Dodge M4S Turbo Interceptor's engine was a forced-induction, 2.2-liter Cosworth inline-four that came with dual T25 Garrett turbochargers, and could offer 440 hp.
How Fast Is The Dodge M4S?
The Dodge M4S Turbo Interceptor is a very powerful and aerodynamic, wind tunnel-sculpted beauty with a drag coefficient of only 0.23Cd. In real-world testing, the Dodge M4S Wraith car can sprint from 0-60 MPH in just 4.1 seconds and reach a confirmed top speed of 194.8 mph. Back in 1981, this was the fastest four-cylinder car around.
Dodge M4S Turbo Interceptor Specs And Performance
RELATED: 10 Of The Most Famous Lowriders From TV And Film
The Casting Of The Dodge M4S In The Wraith Film
The M4S was originally intended to be used as a pace car , and years later, when the 1986 movie The Wraith came out, the car created even more waves because suddenly, it was a lot more visible.
In the movie, this is the hero car, driven by a dead teen who has come back to life, in a different body of course, and literally merges with the car to avenge his murder as well as his girlfriend's kidnapping and abuse by the villain. The car is all black and ends up destroying the villain and his gang in fiery crashes, and then regenerates itself without batting an eye, or a headlamp.
It's an indestructible supercar in the movie, and it looks the part, so much so that once the movie got released, the car gained a cult following of sorts . To be honest, it deserves a lot more attention than it got, being rather ahead of time in tech and looks, even though the movie kind of flopped.
RELATED: 10 Of The Best Car Chases In Film (Not Including The Fast And The Furious)
Where The Dodge M4S Turbo Interceptors Are Now
First things first, the car nearly ended up killing the stunt driver who had no idea of the speeds it was capable of, and the kind of insane acceleration it had. The original concept car is at the Walter P. Chrysler Museum. But talking about the toned-down cars in the movie, the two drive-worthy movie props got sold off once the production wrapped, one of which vanished and no one has heard of it ever since. The second one went to its creator, Gene Winfield, who later sold it to Bob Butts at the Fantasy Car Ranch. Later, Butts sold it to John Watson, a kit carmaker, who decided to make a kit car off it, called the Wraith II.
The dream remained a pipe dream, and finally, the car reached the McPherson College in Kansas. A fan of the movie and the car, Lyle Suhr managed to buy it off and restore it with a supercharged Pontiac V6, and this very car ended up for sale on Craigslist for $150,000 in 2015. The car was sold, but since then, has also been under wraps. So for now, two very lucky people in the world have the coolest four-cylinder supercar ever made.
Since its inclusion a few years ago in Jay Leno's Garage, the Dodge M4S is now only actively seen on its Facebook page , where enthusiasts can relive the '80s thrill of its design and intriguing history. Interestingly, aside from its connection to the futuristic Dodge Laser and Jaguar XJ220-esque rear end, the car's small-displacement, turbocharged format was the sign of things to come in today's downsized world. In fact, the Mercedes-AMG A45 hot hatchback (421 hp, 369 lb-ft) has brought the same kind of power and acceleration performance that the Dodge M4S boasted of in an even smaller, 2.0-liter powerplant.
How Much Is The Dodge M4S Turbo Interceptor Worth?
When chief designer Bob Ackerman budged, reluctantly agreeing to his prototype getting used as a prop car for the movie, four body shells were eventually made off of the PPG Pace Car M4S. Two of the cars were originally fitted with Volkswagen engines while the other two weren't fitted with engines. Of the two fitted with engines, one is completely unaccounted for, while the other one, as we pointed out earlier, got restored by Lyle Suhr and fitted with a supercharged Pontiac V6. In 2015, this car was worth $150,000, the price it got listed for on Craigslist. But the car has no VIN, and it isn't road-legal.
That said, in terms of worth, it's a different ball game altogether with the actual Dodge M4S Turbo Interceptor. In total, it cost over $1.5 million to build the iconic Dodge M4S Turbo Interceptor. An incredible budget for a 1984 car, but realizing that the custom paint job on the car alone costs more than $30,000 sure helps to put things into perspective.
This humongous cost of producing the car also explains why it was only authorized on-set for just one week, under great surveillance, and for only close-up shots. Notably, one of these shots with the actual Dodge includes the scene where Rughead fitted a device on the Wraith's engine.
Using an inflation calculator, the current value of 1984's $1.5 million is about $4,395,133 . Therefore, we expect the Dodge M4S Turbo Interceptor to cost significantly more than $4,395,133 if it's put on sale. Nonetheless, the fire-breathing 2.2-liter Chrysler engine-powered concept isn't for sale, and interested enthusiasts can check it out at the Walter P. Chrysler Museum in Auburn Hills, Michigan.
How Many Dodge M4S Cars Were Made?
Four prototypes of the Dodge M4S Turbo Interceptor were made. The submarine-like body was created by 3-D Industries of Madison Heights, while Michigan's Special Projects, Inc. assembled the body and interior. The semi-monocoque race car chassis was designed by California's Huffaker. Finally, Michigan's Specialized Vehicles, Inc. spearheaded the assembly of the four prototypes.
Last June 2023, however, a custom-built tribute model to the Dodge M4S Wraith Interceptor went up for auction and is currently listed by Barn Finds. This one-off model, which was built from a 1996 Porsche Boxster chassis and fitted with an amalgamation of fabricated and original parts from Audi and Aston Martin, is the only road-legal "Wraith" version in existence. Built by Jay Winne and MWI Supercars, this Wraith car tribute runs on a 3.2-liter flat-6 engine (258 hp, 228 lb-ft) that is mated to a 6-speed manual transmission.
Initially, MWI Supercar's Wraith car tribute had an opening bid price of $290,000. As of this article's latest update, there have been no takers yet.
Product & service reviews
Body styles
Star Ratings
"The Wraith" – Charlie Sheen's 1986 cult car movie classic
Charlie Sheen is too damn high. Before he went crazy on the cocaine and was fired from his $1.8 million per episode gig on the hit show "Two and a half men" this month, he starred in a car movie circa 1986 entitled "The Wraith". It was a terrible film that took the life of a camera man and reached cult status long before Charlie ever lost his marbles. The cast includes the likes of other crazies such as Randy Quaid and Donald Howard - Ron Howard's endearingly odd younger brother who sported an eraser-head hairpiece for the role of Rughead. Add to the mix an alien protagonist vehicle based on the 1982 Dodge PPG M4S Turbo Interceptor (also played by Sheen) and we've got ourselves a valid reason to detail "The Wraith." THE PLOT A rebel street gang somewhere near Tucson, Arizona forces motorists with desirable cars to street race for pink slips. The gang, led by the bad guy, Packard Walsh, always wins the races, often by cheating. Lowlier members of the gang, such as the character Skank, are often seen drinking brake fluid from plastic jugs to induce a crack-like high. One day, Packard finds nice-guy teenager Jamie Hankins in bed with his girlfriend, Keri Johnson. Packard kills Jake and is never charged with the crime. Shortly thereafter, a mysterious power creates Jamie's re-embodiment, Jake Kesey (Sheen), an ultra-cool dirt-biker who unbeknownst to the rest of the cast, has the power to transform into an invincible car (The Wraith). Kesey and the Turbo Interceptor embark on a mission to destroy Packard's gang and rescue Keri from a forced relationship with Packard. "Winning!" 1982 DODGE PPG M4S TURBO INTERCEPTOR A joint effort of the Dodge Division of Chrysler Motors and PPG Industries was originally built to serve as a pace car for the PPG-CART Indy Car World Series. Powered by a Chrysler 2.2L (135 cubic inch) 4cylinder engine rated at 440 horsepower, mated to a 5-speed manual, the mid-engine car had a top speed of 194.8mph and could go from 0-60mph in 4.1 seconds. Fun Fact: Although the real car does appear in the film, most of the functional versions used for action sequences are fiberglass molds of the M4S atop custom dune buggy chassis powered by Volkswagen engines. FORBODING COMMENTS FROM STUNT COORDINATOR BUDDY JOE HOOKER "The cars that they built for us were very dangerous and hard to drive. The equipment we had, although it looked good, was very difficult to work with." "We worked on them throughout the film, but you're doing high-speed stuff, seventy, eighty, ninety miles per hour with these cars that are wandering all over the road and have skeptical braking. There was nothing really built for us to use, we just used what we got." GANG MEMBERS & THEIR CARS Packard - Late-1970s Chevrolet Corvette with a custom paint job and nose clip Oggie - 1986 Dodge Daytona Turbo Z Minty - 1977 Pontiac Firebird with supercharger Skank/Gutterboy - 1966 Plymouth Barracuda Rughead - Late-70's Chevrolet pickup DEADLY CHASE SCENE Location: Mt. Lemon outside of Tucson AZ – a very windy mountain road with steep-mountain slopes on one side and sheer drop-offs on the other - 250 feet straight down. The crew set up a 2.5 mile course blocked off on either end by local police with little radio communication in between. Buddy Joe Hooker was driving the car chasing the Wraith as both vehicles trailed the camera car. "The camera car had a lot of people on it, maybe too many in my estimation," said Hooker. Around a bend, the overloaded vehicle slid out into the embankment and flipped, sending crew members flying into the mountain-side and over the edge of the cliff. "We looked down the road and there was just bodies everywhere," Hooker said, "We couldn't get ahold of anybody so Steve Davison and I just started doing a triage thing just trying to help whoever we could." A MIRACLE "I heard somebody yell, 'Hey hey, everybody come here, come and look, there's somebody down there," Hooker said, "So we go over to the edge, and there's a guy that had gotten thrown over the edge, one of the grips or someone, had probably gone down sixty, sixty-five feet and landed in a little area with rocks all around into one area with no rocks, and this guy had landed in there, knocked himself out, was in perfect shape though." THE TRAGEDY Camera operator Bruce Ingram wasn't so lucky. He died in the wreck. The end credits dedicate the film to his memory. MAKING IT BETTER, WITH MORE WRECKS After the tragedy, the film's creators pitted the crew's teamsters against the stunt guys in a demolition derby using cars that had already been wrecked during filming or weren't needed any longer, to raise money for the families affected by the accident. QUOTES Packard Walsh: [Oggie is about to race the Wraith] I want you to tear this guy a new ass****. Do it to him 'Oggie-style'. Oggie: Hey, man, I'll burn this Iranian! [after drinking a bottle of brake fluid] Skank: Aaagh! I'm tweakin', dude! Packard Walsh: Skank, do me a favour will ya? Get rid of that zombie-piss you're drinkin' before it turns you into a mushroom! Rughead: Okay! The first one to Dragonfire Crossing wins! You lose the race, you lose your car! Ready! Set! GO! Jake (Sheen): It's time for me to hit the road. My business here is finished. But before I do, I want you to have something. [Jake hands Billy car keys] Jake: She's yours now. Billy Hankins: Who's mine? Jake: It's outside. Turbo Interceptor. The only one in existence. Does very special things. Take care of it, will you? Billy Hankins: Who are you, bro? Jake: You said it, Billy.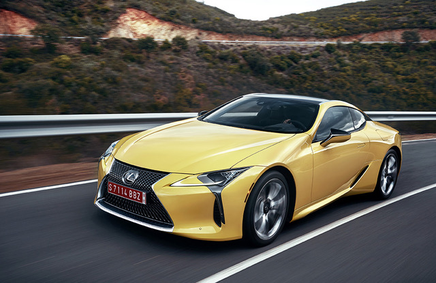 The latest news, reviews and commentary about cars, trucks, and more, automotive technology and car culture
THE WRAITH (1986) – RIPPER CAR MOVIES
Charlie sheen comes back from the dead in the wraith, a crazy car movie that won fans among the street machining crowd, share this:.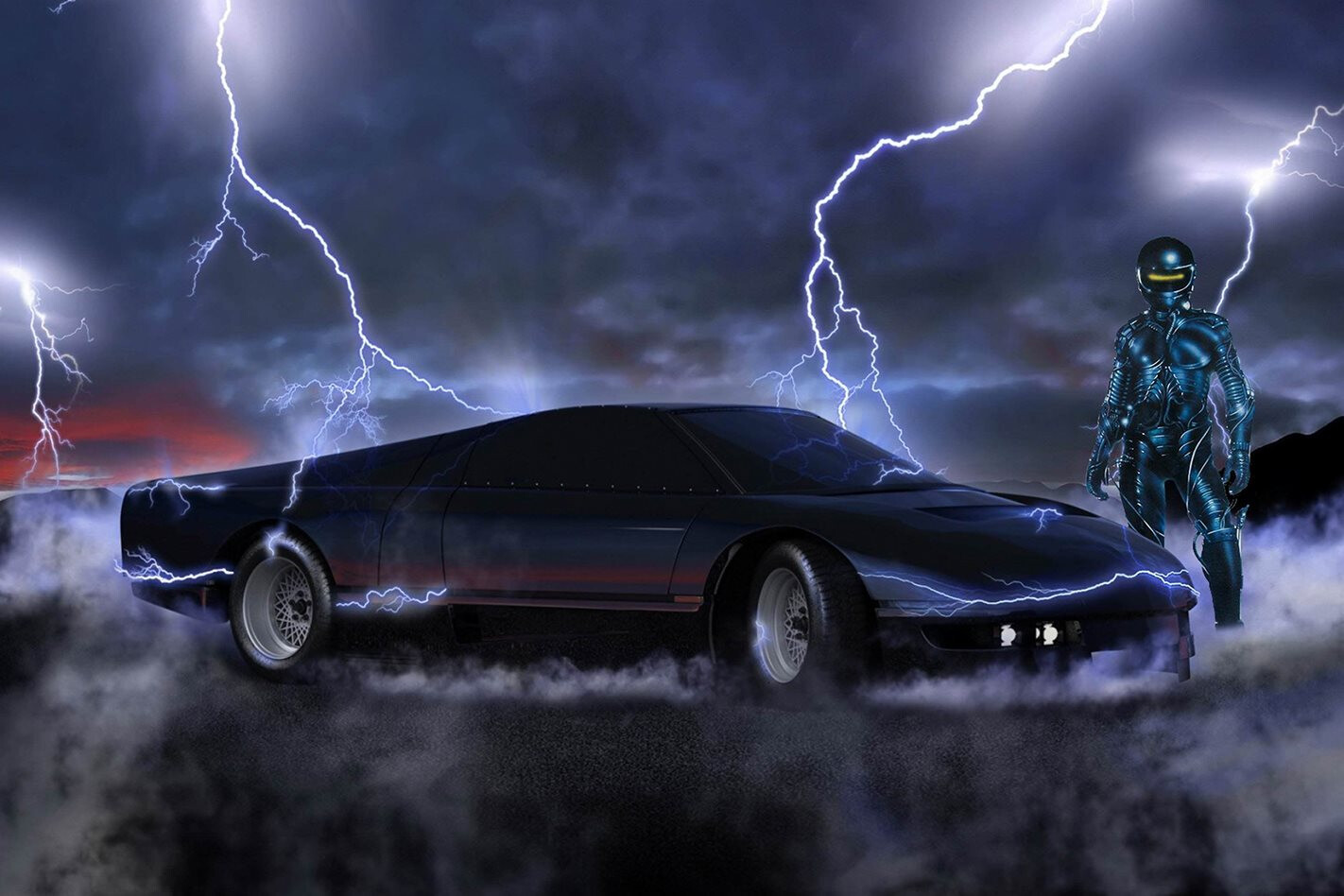 AH, THE 80s, when Charlie Sheen was young and busting through his first 500 chicks, among them perhaps his The Wraith co-star Sherilyn Fenn, who is babalicious in all the right ways in this B movie.
The Wraith is a classic revenge flick, with a gang of hydraulic fluid-drinking goofs run down by a mysterious dude back from the dead in a Dodge M4S Turbo Interceptor.
The parallels with Mad Max are unmistakeable, particularly the gang members, but unlike Mad Max they're about as dangerous as Duran Duran.
The car chases are pretty lame as different gang members beg for their turn to die in fiery auto crashes, although their bodies are strangely sucked dry of life rather than melted or torn apart — all to try to add to some kind of horror.
But the real horrors are the acting, continuity, sound effects and a large portion of the script. What saves it is that sprinkled through the dialogue are some classic lines.
Packard: "All right. I want you to tear this guy a new asshole. Do it to him Oggie-style." Oggie: "I'll burn this Iranian!" Or this: Rughead: "What's he got with us?" Packard: "What he's got is an ass full of trouble." Skank: "Yeah, it's about time we got into somebody's ass, huh, guys?" Gutterboy: "We'll beat him like a red-headed stepchild!"
The cars aren't too shabby. There's a Corvette Stingray and a couple of Dodge Daytonas ('84 and '87) plus a '77 Pontiac Firebird Trans Am with seemingly non-functional injector hat. The star of the show, however, is the Interceptor, which is a Mopar M4S concept built in conjunction with PPG and used as the pace car in the Indycar series.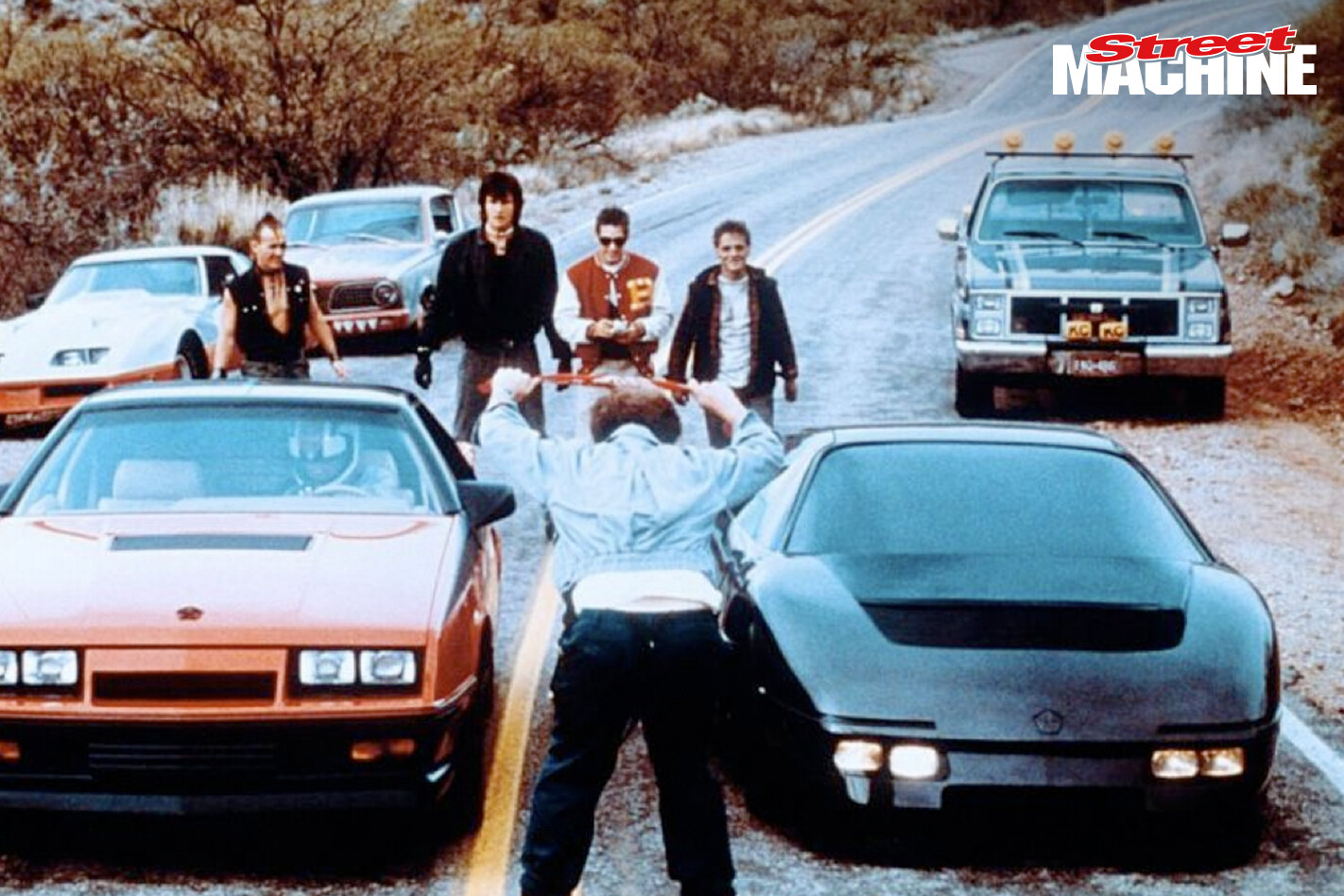 VERDICT: 3/5
The Wraith is a classic piece of 80s schlock and we know more than a few street machiners of a certain age who stretched their VHS copies of this flick to breaking point. Well worth a watch for laughs with a few mates and beers.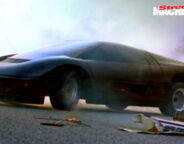 Dodge M4S concept car
'66 Plymouth Barracuda
Corvette Stingray
'84 and '87 Dodge Daytonas
'77 Pontiac Firebird Trans Am
COOL FLICK FACT:
A camera truck crashed on the Catalina Highway, killing camera assistant Bruce Ingram and injuring seven others. The film was dedicated to Bruce.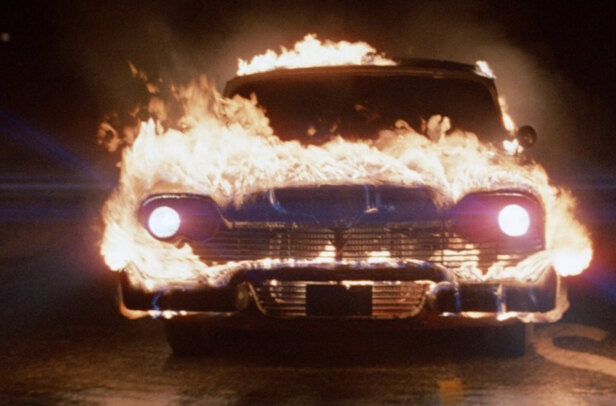 Top six: Best scary car movies for Halloween
Horror movies and fast cars make for some excellent viewing!
The Chase (1994) – ripper car movies
Getting there is twice the fun
The Love Bug (1968) – Ripper Car Movies
Herbie honks his way into your heart
Toyota recalls over 50,000 Highlander, Highlander Hybrid models in Canada
2024 ford f-150 upgrades base engine, adds pro access tailgate, 8 of the coolest custom cars from sema 2023, mazda planning rx-7 restoration program for japan, motor mouth: how toyota's stickshift ev fools the senses, the only road-legal 'wraith' turns up for sale at auction.
This homebuilt version of the Turbo Interceptor movie car came with a steep asking price and saw no takers—at least, not yet
Article content
The world of high-end automobiles is no stranger to rare and unique vehicles. However, every once in a while, something truly special happens along—in this case, that "something truly special" is a Turbo Interceptor, one that recently surfaced via eBay auction , before being written up by BarnFinds.com . The car's claim to fame is its starring role in the 1986 sci-fi fantasy movie The Wraith, alongside a young Charlie Sheen. In the supernatural classic film, the vehicle had regenerative powers, and was able to "resurrect" itself each time it took out the bad guys in fiery crashes.
The only road-legal 'Wraith' turns up for sale at auction Back to video
Sure, the Wraith Turbo Interceptor is no Back to the Future DeLorean or James Bond Aston Martin, but it still manages to stand out with its unique styling and heritage. The movie car was based on the M4S concept car, designed by Dodge on a fully functioning platform.
The "M4S" designation is a reference to the car's mid -engine four -cylinder sports- car configuration. At the heart of the concept's sleek aerodynamic body is a 2.2-litre engine fitted with double overhead camshafts, sixteen valves, and a pair of Garrett turbochargers. The M4S made 440 hp, and could reportedly hit a top speed just shy of 320 km/h (200 mph).
Learn more about the cars
2023 dodge challenger.
MSRP  $40,795 to $117,395
2023 Dodge Charger
MSRP  $44,295 to $115,990
2024 Dodge Durango
MSRP  $54,970 to $135,265
2024 Dodge Hornet
MSRP  $39,270 to $59,795
Dodge originally planned to use the M4S as the pace car for the PPG Indycar Series, but that never happened. Instead, the M4S became the hero car in the Wraith movie, where it was used under closely monitored conditions. The movie studio also built four replicas for use where the car's outright performance was not required. Two were destroyed during filming, while the others are now squirrelled away in private garages.
According to reports, this particular Wraith Turbo Interceptor is not one of those original movie cars, but instead a standalone vehicle. It's also apparently the only road-legal example ever built, making it even more unique. The Turbo Interceptor does stay true to the original design, complete with the correct overall body shape, clamshell hood, and scissor doors.
Full Screen is not supported on this browser version.
You may use a different browser or device to view this in full screen.
The mechanical framework is a mystery, though. It is unclear if it's built on a bespoke chassis, or a production frame taken from some vehicle. The interior is another highlight of the Turbo Interceptor, boasting a truly impressive fit and finish with several hi-tech gadgets.
UPDATE: A deep-dive video on the car reveals that this Wraith replica was built on a 1996 Porsche Boxster chassis, and is fitted with parts like Audi R8 seats. 
Understandably, the seller is not willing to part cheaply with their prized vehicle. The eBay listing – which shows an auction end date of June 19—just missed it! – quoted a starting bid of US$290,000, with a BIN (Buy-It-Now) option of US$499,000. It ended up not selling, apparently, netting zero bids. We wouldn't read much into that, though—cars like this typically don't stay on the market for too long. Surely, it will only be a matter of time before the car attracts the attention of some eccentric collector with a love for unicorns and cash to spare.
Tolu Akinshete
Postmedia is committed to maintaining a lively but civil forum for discussion and encourage all readers to share their views on our articles. Comments may take up to an hour for moderation before appearing on the site. We ask you to keep your comments relevant and respectful. We have enabled email notifications—you will now receive an email if you receive a reply to your comment, there is an update to a comment thread you follow or if a user you follow comments. Visit our Community Guidelines for more information and details on how to adjust your email settings .
To contribute to the conversation, you need to be logged in. If you are not yet registered, create your account now - it's FREE.
Affordable EVs
Small trucks
Popular Crossover SUVs
Practical 3-row SUVs
Minivans for the whole family
Compact Cars
Luxury SUVs
Affordable AWD SUVs
All things automotive: breaking news, reviews and more. Wednesdays and Saturdays.
There was an error, please provide a valid email address.
A welcome email is on its way. If you don't see it, please check your junk folder.
The next issue of Driving.ca's Blind-Spot Monitor will soon be in your inbox.
We encountered an issue signing you up. Please try again
This website uses cookies to personalize your content (including ads), and allows us to analyze our traffic. Read more about cookies here . By continuing to use our site, you agree to our Terms of Service and Privacy Policy .
Edit your picks to remove vehicles if you want to add different ones.
You can only add up to 5 vehicles to your picks.

Celebrities
Video Games
Movie Lists
General Hospital
Whatever Happened To
Days of Our Lives
The Bold and the Beautiful
Young and The Restless
The Walking Dead
Game of Thrones
Supernatural
The Vampire Diaries
Madam Secretary
Unveiling the Secrets of 'The Wraith': 10 Fascinating Facts About the Cult Classic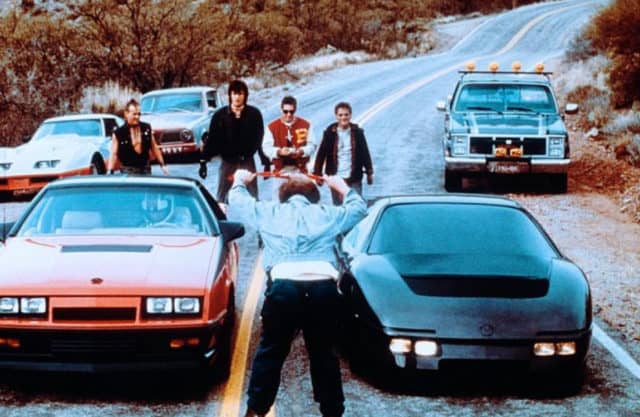 A Ghostly Tale of Revenge and Racing
'The Wraith' is a unique blend of ghost story, drag racing, and a gripping revenge plot. Charlie Sheen stars as the enigmatic, helmet-wearing protagonist who returns as a spirit to avenge his death, systematically eliminating the gang responsible for his demise. The local sheriff attempts to apprehend the mysterious car and its driver, only to realize that capturing this elusive figure is as difficult as catching smoke. Meanwhile, the gang struggles to anticipate and defend against the relentless specter that haunts them, ultimately falling one by one to the Wraith's lethal methods. It's hard to feel sympathy for the gang members, as they're not particularly likable and serve little purpose in the film other than being cannon fodder.
Here are ten intriguing facts about 'The Wraith' that you might not have known.
1. The Wraith's Car Was a Technological Marvel
The Wraith's car was a real-life design used for the Pace Car of the Indy Car World Series. This technological wonder was featured in the film, with four of these impressive vehicles being used during production.
2. A Tragic Accident Occurred on Set
During the filming of a chase scene, a car overturned, resulting in the injury of one individual and the death of another. This was the only such incident that occurred during the making of the movie.
3. Johnny Depp's Connection to the Film
Although Johnny Depp didn't appear in the movie, he was dating someone who was part of the cast at the time. Consequently, he stayed in the same hotel as the rest of the cast during filming.
4. The Wraith's Weapon of Choice
The firearm used by the Wraith is a real 12-gauge tactical shotgun, capable of being used in both pump and semi-automatic modes. Thanks to its wraparound stock, it can even be fired one-handed.
5. A Rapid Production Schedule
'The Wraith' was shot in just under four weeks, likely due to a limited budget. This meant that the production had to be efficient and well-executed to ensure everyone was paid and the movie was completed on time.
6. Familiar Elements from Other Films
The movie features several recognizable elements from other films, such as the moving lights in the sky reminiscent of 'Close Encounters of the Third Kind' and the road pirates akin to those in 'Mad Max'.
7. A Plot That Inspired Another Cult Classic
The storyline of 'The Wraith' would later be used as the basis for another cult classic, 'The Crow'.
8. Matching Scars Tell a Story
The scars on Jake's body match the locations where Jamie was cut and stabbed. This subtle detail requires close attention to notice but adds depth to the film's narrative.
9. The Wraith's Iron Bars Disappear After a Kill
There's no explicit explanation for why the iron bars on the Wraith's car vanish after a kill, but many viewers have speculated that it symbolizes atonement.
10. The Significance of the Crossroads
The Wraith first appears at a desert crossroads, a location that holds cultural significance in many societies. Crossroads are often believed to be places where one can contact spiritual beings or even make a deal with the devil.
While 'The Wraith' may be a relatively simple movie, it offers an entertaining and captivating experience for viewers.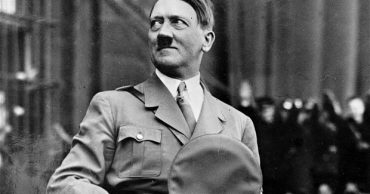 About The Author
A lover of great stories and epic tales, Tom is a fan of old and new-school ideas. As a novelist and a screenwriter, he enjoys promoting one story or another. With 18k+ articles and 40 novels written, Tom knows a little something about storytelling.
You must be logged in to post a comment.
In a small town in Arizona, a mysterious man/spirit descends from the sky and manifests in a sports car and targets a local violent road-racing gang of motor heads, headed by a ruthless bull... Read all In a small town in Arizona, a mysterious man/spirit descends from the sky and manifests in a sports car and targets a local violent road-racing gang of motor heads, headed by a ruthless bully who'll do anything to get what he wants. In a small town in Arizona, a mysterious man/spirit descends from the sky and manifests in a sports car and targets a local violent road-racing gang of motor heads, headed by a ruthless bully who'll do anything to get what he wants.
Mike Marvin
Charlie Sheen
Nick Cassavetes
Sherilyn Fenn
154 User reviews
85 Critic reviews
39 Metascore
See more at IMDbPro
Girl in Daytona
(as Elizabeth Cox)
All cast & crew
Production, box office & more at IMDbPro
More like this
Did you know
Trivia Dedicated to the memory of Bruce Ingram , who worked on the film as an assistant cameraman. He was the single person killed when the camera car overturned.
Goofs In the race between the Wraith and the red Daytona they come up on a Ford Escort that the Daytona has to swerve past. A few seconds later the Daytona swerves around it again. Also, during the race between the Wraith and the Firebird there is a brief point of view shot of a car swerving to avoid the same Escort.
Jake : Well, it's time for me to hit the road. My business here is finished. Before I do, I want you to have somethin'.
[hands Billy his car keys]
Jake : She's yours now.
Billy Hankins : Who's mine?
Jake : It's outside. Turbo Interceptor. The only one in existence. Does very special things. Take care of it, will ya?
Billy Hankins : Who are you, bro?
Jake : You said it, Billy
[Jake gives him a knowing look]
Jake : ... I Gotta Go.
Alternate versions Tv and some video rental versions - the ones most most commonly seen or found - do not include extended love scenes featuring topless nudity of Sherilyn Fenn.
Connections Featured in Trailer Trauma 3: 80s Horrorthon (2017)
Soundtracks Where's the Fire Written and Performed by Tim Feehan Courtesy of Scotti Brothers Records
User reviews 154
metallikat74
Jan 27, 2007
How long is The Wraith? Powered by Alexa
November 21, 1986 (United States)
United States
Dave Sherrill's official page for the movie
Interceptor
2128 East 5th Street - Tucson, Arizona, USA (Keri Johnson's house)
New Century Entertainment Corporation
Alliance Entertainment
Turbo Productions
See more company credits at IMDbPro
$2,700,000 (estimated)
Nov 23, 1986
Technical specs
Runtime 1 hour 33 minutes
Dolby Stereo
Related news
Contribute to this page.
See more gaps
Learn more about contributing
More to explore
Recently viewed
Forum Listing
Marketplace
Advanced Search
DX Hobby Spotlight
DX Model Petitions
The Car Used In The Movie - The Wraith
acisne said: How about The Black Moon! :happy Welcome to DX! Click to expand...
Diecast247 said: I'd expect the A-Team van way before The Wraith. Don't expect either anytime in the next 3 years at least. Click to expand...
wild 10 said: Being a huge movie car collector, I would like to see a die cast company obtain the license to build the 84' Dodge M4S turbo interceptor that was used in - The Wraith. I think it is one of the coolest cars i have ever seen in a movie. Also looking for a 1/18 scale model of the A-Team Van. Click to expand...
acisne said: *Moved to correct forum* How about The Black Moon! :happy Welcome to DX! Click to expand...
Cuda Jeff said: I'd expect the A-Team van way before The Wraith. Don't expect either anytime in the next 3 years at least. Click to expand...
Cuda Jeff said: I would also love to have ... Blade '68 Charger, I-Robot Audi RSQ Concept, Men In Black Ford LTD, Minority Report Lexus 2054 Concept ... Maisto did the a small version of it already, why no 1/18 version? Ghostbusters Ecto-1 ... IN 1/18 SCALE ... not 1/21 Kill Bill Pussy Wagon Chevrolet Silverado SS Custom Miami Vice White Testarossa & Daytona Spyder Jurassic Park Ford Explorer ... but I'm sure they'll never see the light of the day ... Click to expand...
wild 10 said: And according to Hollywood Die-Cast.com your Ecto-1 in 1/18 scale has already been made. Think i saw one at Diecastmodelswholesale.com. Checkout Hollywood Die-Cast.com, I think you'll like what you find. Click to expand...
irishdude215 said: Theres an A-team van on eBay Click to expand...
Cuda Jeff said: Theres an A-team van on eBay Click to expand...
Top Contributors this Month
Forum Listing
Marketplace
Advanced Search
Welcome To Allpar - The Mopar Community
Allpar.com Articles
Dodge M4S Turbo concept: basis of the Wraith Car
Top Contributors this Month

'The Wraith' Blu-ray Review: Vestron Keeps the Cult Classics Coming
Facebook Share on Facebook
Twitter Share on Twitter
Linkedin Share on LinkedIn
Flipboard Share on Flipboard
Reddit Share on Reddit
Pinterest Share on Pinterest
WhatsApp Share on WhatsApp
Email Share via Email
Starring Charlie Sheen, Sherilyn Fenn, Nick Cassavetes
Directed by Mike Marvin
Distributed by Vestron Video (Lionsgate)
After what felt like an interminable wait the Vestron Video line has returned once again. This time they are championing a cult title that has been long overdue for a Blu-ray release, The Wraith (1986). Ostensibly led by Charlie Sheen, the film follows a wraith that appears out of thin air in the desert. It drives a souped-up Dodge Turbo Interceptor, as it methodically eliminates the members of a local gang of car-thieving criminals.
Despite his prominence Sheen supposedly only worked for a day on the film – which seems insane to me because he's in a handful of scenes that take place in multiple locations. That must have been a scheduling nightmare. Everything about this film screams "B-movie" yet writer/director Mike Marvin adds several seemingly minor artistic flourishes that flesh out this world and enrich the wraith's mystery while also managing to provide villains that have more personality than the good guys.
Billy Hankins (Matthew Barry) has been having a hard time adjusting to life after the death of his brother, Jamie. Making matters worse is the fact Jamie's killers – a ruthless car ring led by Packard (Nick Cassavetes) – are still roaming free; they even taunt Billy at his job. Packard has taken Jamie's former girlfriend, Keri (Sherilyn Fenn), for himself against her will. Nobody in town is willing to stop these out-of-control kids, not even the cops. That is, until a mysterious figure appears, challenging Packard and his goons to a game they're used to winning: racing.
But, when it comes to racing the wraith, no one ever wins. The losers are found within the fiery wreckage, perfectly preserved without a mark on them save for one: they have no eyes. At the same time, a new kid arrives in town, Jake (Charlie Sheen). His attention and affection toward Billy and Keri make it clear to everyone but those two who he really is.
Related: GRIZZLY 2 With George Clooney & Charlie Sheen Finally Finished After 37 Years!
Something unexpected about The Wraith is how the leads – Jake, Billy, Packard, Keri – are completely overshadowed by the supporting players. Jake is a calm and cool loner whose secret is only unknown to Billy and Keri. Billy is a good kid having a rough time. Packard is only missing a mustache to twirl because Cassavetes plays him so one-note villainously. And Keri, though given some agency, is the proverbial girl caught in the middle. But then we meet guys like Skank (David Sherrill), a multi-colored mohawked punk with face paint and a penchant for sipping anti-freeze; or Gutterboy (Jamie Bozian), a burned-out cretin with teeth dirtier than his grease monkey hands. There's also Rughead (Clint Howard), the brain of the group with a hairstyle matching Henry from Eraserhead (1977).
Then, just to keep things interesting on the protagonist side, there's Randy Quaid as Sheriff Loomis, a driven cop who is absolutely foaming at the mouth to solve this bizarre case. Marvin's writing and direction make sure these peripheral characters are more than just monolithic faces of good or evil. In turn, they wind up being the best part of the movie.
There's also plenty of mythology and mystery to the wraith itself that I adore. Weird things, like how after each kill a strange brace on the wraith's body flashes and disappears, the reasoning for which is never made clear. In an interview on the disc, Marvin says that is supposed to represent the wraith gaining strength with each successive kill. But since the wraith never seems weak to begin with it's easy to see how that wouldn't come across on screen. The way each gang member dies is chilling, too: cold, lifeless, bloodless, not a scratch on them, except for the missing eyes. The wraith's car is pretty sweet, with Dodge and Chrysler/PPG teaming up to craft a bespoke vehicle, of which six replicas were produced for the film. It looks a bit like an older Acura NSX but leaning harder on a futuristic aesthetic.
Related: LITTLE MONSTERS Blu-ray Review – Vestron Video Lives!
It's also worth mentioning this film has a killer soundtrack full of '80s rockers and ballads, the highlight of which has to be Ozzy Osbourne's "Secret Loser". Music is a make-or-break element for movies and the choices here aren't all well-known artists but the tunes fit the vibe of the film perfectly, offering the ideal audible component to the teen action unfolding on screen.
Well, the good news is we finally have The Wraith on Blu-ray. The bad news is it looks like the 1.78:1 1080p picture was sourced from a master made long, long ago; probably for the DVD Lionsgate released in 2010. Bummer. It isn't as though the image is a total drag – colors are appreciably rich and the overall picture looks fairly clean with little instances of dirt or scratches. The fine detail and definition are reasonably strong. Some of the effects shots haven't aged too well but that's always to be expected. A fresh scan likely could've helped here but what we're given isn't bad at all.
An English DTS-HD MA 2.0 track is the sole audio option and it offers a great listening experience. The killer soundtrack tunes pack a punch, while sound effects and dialogue are never fighting for prominence in the mix. Everything sounds balanced and clean, without a hint of hissing or popping. Subtitles are available in English SDH, English, and Spanish.
Special Features:
Audio Commentary with Writer-Director Mike Marvin
Audio Commentary with Actors Dave Sherrill and Jamie Bozian
"Tales from the Desert" — An Interview with Writer-Director Mike Marvin
"Rughead Speaks!" — An Interview with Actor Clint Howard
"Ride of the Future" — Interviews with Stunt Coordinator Buddy Joe Hooker and Transportation Coordinator Gary Hellerstein
"The Ghost Car" — Interviews with Visual Effects Producer Peter Kuran and Effects Animator Kevin Kutchaver
Isolated Score Selections Featuring Audio Interview with Co-Composer J. Peter Robinson
"The Wraith Filming Locations: Then and Now" Featurette
Alternate Title Sequence
Still Gallery
Theatrical Trailer
Optional English, English SDH, and Spanish subtitles for the main feature
Special Features
As a longtime fan of this film who has been waiting impatiently for an HD release, even with the dated video quality this is a major hit that is loaded with good bonus content. Definitely recommended for fans and — with the new low price point on this line — worth it for '80s aficionados who are on the fence about buying.
Categorized: Movie News Reviews
Frosty And Forgotten Stephen King Gem Is Streaming On Hulu: "I forgot how good this was!"
Stephen King Shares Update On "Shelved" 'Salem's Lot' Remake: "It has the feel of Old Hollywood"
Hulu Horror: 'House of Usher' Director Mike Flanagan Recommends This "Fantastic" Streaming Chiller
Number 1 Netflix Thriller is Twisty in All the Right Ways: "Had me By the Bullocks"
Fans Discover Underrated Denzel Washington Thriller On Netflix: "How did I miss this gem over the years?"
Quentin Tarantino Insults Frightening Stephen King Adaptation: "Man, was I disappointed"
Advertising
Last completed movie pages, the wraith, movie, 1986.
Pictures provided by: CarChasesFanatic , TheDriver , thewraithcar.com , garco , CRAFT372 , Ryo
Display options: Display as images Display as list Make and model Make and year Year Category Importance/Role Date added (new ones first) Episode Appearance (ep.+time, if avail.)
Also known as:
Turbo Interceptor
Phantom (France)
Il replicante (Italy)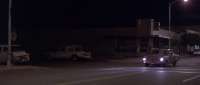 Where to find this title?
Watch or buy this title - powered by justwatch, comments about this movie.
See all comments about this movie and its vehicles
Add a comment
You must login to post comments...
Pictures are property of movie companies owner of the respective movies. Comments are property of their authors.
Page generated in 0.030 sec.
Movie Cars You Didn't Realize Actually Exist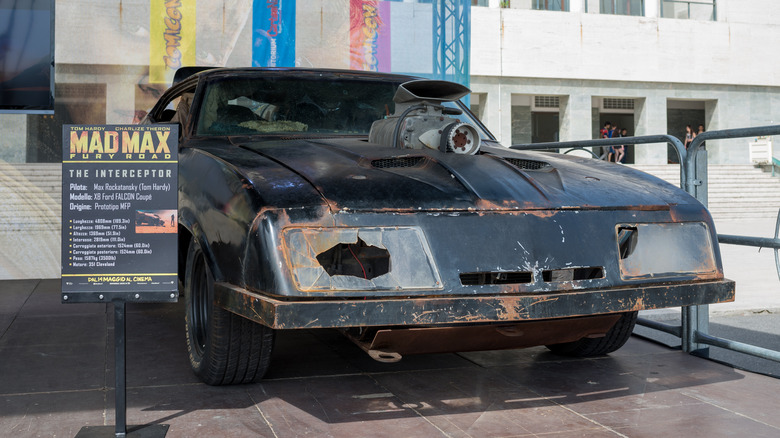 The most iconic movie cars  can be just as famous and recognizable as their human costars. For Hollywood vehicle coordinators, car casting is a serious task, and a hero car should reflect the strength, wealth, and style of its protagonist. Choice of vehicle can say a lot about a character's personality, background, where their priorities lie, and what they hope to accomplish by the time credits roll.
Some more realistic films will just pull contemporary vehicles off the showroom floor, as in "Bullitt" or "Transformers." Others will modify existing cars to match a fantastical setting, like the time machine in "Back to the Future," or the Ecto-1 in "Ghostbusters." Many futuristic sci-fi pictures will also collaborate with present-day automakers, and borrow existing concept cars to give them the feel of a possible future 50 years down the line. Without further ado, let's talk about some favorite on-screen cars, along with their lesser-known real-life examples.
Dodge M4S (The Wraith)
The M4S was a fascinating concept race car built by Dodge that went on to star in one of the strangest slasher films of the mid-'80s, "The Wraith" (via Auto Evolution ). The movie about an undead street racer hell-bent on revenge managed to luck into a high-profile cast, with early career performances by Charlie Sheen, Sherilyn Fenn, Randy Quaid, and Clint Howard. The titular Wraith is usually silent and clad in black racing gear, so the car really takes front and center on-screen. It seems to possess supernatural powers; able to drive away unscathed from numerous fatal collisions, and the futuristic Dodge design helps sell its otherworldliness throughout the film.
Before its starring part, the M4S was created as a fully-functioning race car in 1981, and it featured plenty of cutting-edge tech for the time (via Allpar ). Dodge farmed the design out to Specialized Vehicles Inc. in Michigan, which created a swooping aerodynamic body with gullwing doors and a mid-engine layout. The engine of choice was a Chrysler 2.2 four-cylinder, ironically similar to what you'd find in its pedestrian K car lineup . However, this version of the motor was far less tame after being fitted with a Cosworth dual-cam head and a sophisticated twin-turbo system, rated at 440 horsepower. The concept also proved it could reach up to 195 mph in top-speed testing. 
Only a few examples were built, but one made its way onto the set of "The Wraith," where it was used for hero shots. Six clones were made for the film, most being destroyed in the many crash scenes.
Cadillac Cien Concept (The Island)
In 2005, Michael Bay directed the high-concept (for Michael Bay) sci-fi film "The Island. "  The setting takes place in a dystopic future where clones are raised on an island to provide spare organs for the rich and famous. Ewan Macgregor plays one of these clones, and escapes the island to go on a rip-roaring adventure. Macgregor's "other" is a successful engineer, driving a sleek and sexy Cadillac sports car, which is promptly involved in the movie's mandatory car chase.
The original Cien was created as a design exercise in 2002, beginning a long line of breathtaking Cadillac concepts that would never make it to production. This was the first time the brand attempted a carb mid-engine supercar design, using carbon fiber chassis, and a 7.5-liter V12 making a claimed 750 horsepower (via  GM Authority ). To put the power down, GM pulled a six-speed auto gearbox out of the parts bin, which could be controlled using paddle shifters . The V12 uses Northstar branding, so it is likely based on that notorious dual overhead cam design. The car never saw much real-world use, nor did its engine ever go into a street car. It does, however, have a spiritual successor over on the Chevrolet side, with the release of the  mid-engine C8 Corvette .
The short chase scene in "The Island" is really the only glimpse we get of how the vehicle was intended to perform. To Cadillac's (or the sound editor's) credit, it does give the high-revving growl you would want out of an engine with those specs. The car is currently housed at the  Petersen Museum  in Los Angeles, and is available for public viewing.
Lykan Hypersport (Furious 7)
One of the more noteworthy set pieces in "Furious 7" features the  Lykan Hypersport  supercar locked away in an Abu Dhabi high-rise. Our heroes, played by Vin Diesel and Paul Walker, need to extract the car. So they simply drive it out the window, and through the neighboring skyscraper. The scene is ridiculous, even for a late "F&F" sequel, but it does well to represent this equally ridiculous car. 
This film is likely the first time viewers have seen anything like this, so they may think that the Hypersport was dreamed up by "Furious 7's" crew. However, seven actual examples of the Lykan have been created by Lebanese automaker W Motors, each one carrying over a $3 million price tag. The car uses a 3.7-liter flat-six engine, putting out 780 horsepower, which can be had with either a six-speed manual, or a seven-speed PDK transmission. The drivetrain is sourced from Porsche tuner RUF, which maintains plenty of cred when it comes to reliable performance (via  HotCars ).
The "Furious 7" prop designers actually made more Lykan Hypersports for the building jump sequence than exist in reality. The production built 10 fiberglass copies of the design using basic Porsche Boxster engines (via  Top Gear ). The majority of the stunt cars were either battered during filming, or completely destroyed. However, at least one of them went on to be used in the "Fast & Furious" live show.
BMW i8 (Mission Impossible: Ghost Protocol)
The BMW i8 hybrid sports car made its debut to much of the world being driven by Tom Cruise in "Mission Impossible: Ghost Protocol." It's certainly the kind of thing a superspy would drive, if they didn't care at all about being inconspicuous. The  concept model of the i8  struts its stuff during a brief stunt sequence through Mumbai, displaying some features that never made it into production. The car appears to have a massive heads-up display across its entire windshield, as well as some totally egregious light-up body panels. 
A few years after the film, the  street version of the i8  coupe dropped, making a combined 362 horsepower out of its gas and electric drivetrain, with all-wheel drive. Despite its aggressive looks and quick acceleration, it gets a responsible fuel economy. The i8 can also drive just over 20 miles on pure electric power, which could come in handy if you need to silently tail a rival spy (via the  Los Angeles Times ). 
Audi RSQ (I, Robot)
The 2004 film "I, Robot," very loosely based on a collection of short stories by futurist Isaac Asimov, is brimming with every action sci-fi cliché that viewers craved in post-"Matrix" cinema. Will Smith's detective character is way too cool for the distant future of 2035. He wears black leather and vintage Chucks, conveniently from the year the movie came out. He also drives the fashionable Audi RSQ, which comes in handy when he gets stuck in the middle of a violent robot uprising (via Top Gear ).
The Audi RSQ design was created specifically for "I, Robot," but it obviously drew from the same inspirational well that had made the Le Mans supercar concept around the same time. The Le Mans, with minor changes, then became the Audi R8 production model. Through the power of very dated CGI, the RSQ features full self-driving, omnidirectional steering, and a seemingly indestructible body. None of those things made it into the Audi R8, but it looks cool, anyway.
Today's Audi R8 comes in both coupe and spyder configurations, with both utilizing a mid-mounted V10 engine making just over 600 horsepower. Intelligent all-wheel drive and a seven-speed auto transmission put that power down in a fairly civilized manner, shooting it up to 60 mph in just over three seconds (via Car and Driver ).
AMG Vision Gran Turismo (Justice League)
The AMG Vision Gran Turismo is one of the more outlandish concepts released by Mercedes in recent years, representing a cyberpunk, retro-future take on their classic gullwing design. The AMG was first envisioned in 2013 as a playable car in Sony's "Gran Turismo 6," thus the model name. The digital ride was powered by a simulated version of AMG's turbo V8, making a healthy 585 horsepower (via Motor1.com ). 
A few years later, Mercedes slated the Vision Gran Turismo for a physical release, showing up as Bruce Wayne's personal whip in "Justice League" (via Motor1.com ). It's a suitably ridiculous car for an over-the-top billionaire character. It's hard to say how functional the AMG used in the film is, but it can at least move under its own power. Over in the real world, Mercedes has a competent counterpart to the Vision, known as AMG ONE .
AMG ONE hearkens less to classic designs, and instead leans on modern Formula 1 technology. It starts with a small-displacement 1.6-liter, V6 turbocharged with up to 574 horsepower. This engine is part of a sophisticated hybrid system with not one, but four electric motors. Each one drives a wheel, giving the car all-wheel drive, and a total output of over 1,000 horsepower (via Mercedes ).
Ford Falcon Interceptor (Mad Max)
The imposing black V8 Interceptor is one of the coolest things to come out of the "Mad Max" franchise . The muscle car is teased at the beginning of the first film, eventually being stolen by Max as he goes on a vengeful rampage against the film's villains. It shows up again in "The Road Warrior ," this time around with years of wear, and with massive fuel tanks at the rear. In a pivotal moment for Max, the Interceptor is destroyed by a gang of raiders. However, it does show up again for a smaller role in the long-awaited reboot, " Fury Road ."
In reality, the Interceptor was a 1973 Ford Falcon , commonly available in director George Miller's home of Australia, and only a few years old at the time of filming. In fact, several Falcon sedans can be seen throughout "Mad Max" in police regalia. The hero car is modified with a period body kit, side pipes, and a supercharger on top of its 351-cubic-inch V8. The blower used in the first film was non-functional, instead being spun by a small electric motor. In "Road Warrior," the supercharger was installed properly, and reportedly capable of 600 horsepower (via HotCars ).
There was only one example of the Falcon Interceptor that survived the first two movies. It spent some time living at a junkyard, but was eventually rediscovered, and restored to "Mad Max 1" condition while retaining the external fuel tanks (via Street Machine ).
AE86 Formula Atlantic (Initial D)
Portrayed in manga, anime, and a live-action film, "Initial D's"  AE86 Toyota Trueno Sprinter (sold in the U.S. as a Corolla GTS) is probably the most iconic hero car to come out of Japanese media. Driven by Takumi Fujiwara through his hometown's tight mountain roads, other racers don't take him seriously at the start of the series. After all, the Toyota's 4AGE engine, while lively, only makes about 130 horsepower flat-out (via Club 4AG ). In reality, the AE86 had already proven itself on race tracks and rally stages across the world by the time Initial D was written.
Partway through the series, Takumi's father gives him a magic bullet in the form of a new engine transplant. This new block looks just like a 4AGE, but is somehow able to make twice as much power, and rev to an overwhelming 11,000 RPM. Sounds like a total fantasy, but this engine actually exists, and some 86 owners have even tracked them down to be swapped into their own cars (via MotorTrend ).
This high-strung version of the engine was commissioned by Toyota Racing Development and built by Hasselgren Engineering in California, to be used in the Formula Atlantic open-wheel racing series. As such, this swap converts the common Corolla into a purebred race car.
1955 Chevy 210 Gasser (Two-Lane Blacktop)
"Two-Lane Blacktop," released in 1971, is a heartfelt sendup of both the hot rod era and the hippy era. It stars singer James Taylor and Beach Boys drummer Dennis Wilson in their only acting roles. Our heroes are young drifters who drive around the country listlessly in a 1955 Chevrolet, and drag race whoever they happen to meet for petty cash. Along the way, they encounter a man in the throes of his midlife crisis, driving a brand new Pontiac GTO Judge. He challenges them to a race all the way to Washington D.C., with the car up for grabs. he film follows this challenge at a surprisingly relaxed pace.
The duo of the film own a cheap used car, and it suits their scrappy nature. The Chevy 210 featured in the movie is a classic example of a modification style known as the "gasser." So called because they run on street fuel, gassers are typically stripped-out hot rods built from common vehicles of the '50s and '60s (via MotorTrend ). For drag racing duty, they receive a roll cage, fat rear tires, and jacked-up front shocks to accommodate much-larger-than-stock engines. The car built for "Two-Lane Blacktop" was the real deal, with a 454 big block V8, four-speed stick, and a fiberglass front cowl to shave off weight. As Hemmings  reports, three '55s were prepared for the film. After production, two were painted black and re-used in George Lucas' "American Graffiti," with one ending up wrecked.