Heroes Wiki
-Welcome to the Hero/Protagonist wiki! If you can help us with this wiki please sign up and help us! Thanks! -M-NUva
Video Game Heroes
Call of Duty Heroes
Determinators
Lawful Good
Counter-Terrorists
Keegan Russ
Sergeant Keegan P. Russ is a major character in the 2013 video game Call of Duty: Ghosts .
He is a U.S. Marine turned member and scout sniper of Task Force Stalker, also known as Ghosts, whom are assigned to stop the Federation.
He was voiced by Brian Bloom, who voices William "B.J." Blazkowicz in MachineGames Wolfenstein series, and also voiced Adam "Kane" Marcus in the Kane & Lynch series, Matt Horner in the StarCraft series, Jackie Estacado in The Darkness 2 , Yuri in Call of Duty: Modern Warfare 3 , Blackout in Skylanders , and Nick Reyes in Call of Duty: Infinite Warfare .
1.1 Early Career
1.2 Call of Duty: Ghosts
5 Navigation
Biography [ ]
Early career [ ].
Keegan P. Russ was born in 1989, and joined the United States Marine Corps at a young age, and later rose to the rank of Sergeant. He later joined the Force Reconnaissance, becoming a scout sniper, and was one of the soldiers who was part of Operation Sand Viper in 2005. Keegan joined Task Force STALKER (also known as the Ghosts), which was founded by Elias Walker and led by Captain Gabriel Rorke.
Keegan wasn't part of the operation to kill Federation leader Diego Almagro, where Rorke was presumably killed, and Walker became the leader of the Ghosts. It's unknown where Keegan was when the Federation launched ODIN to strike on the southern half of the United States, but worked with Merrick and Ajax in "No Man's Land" across Los Angeles and San Diego.
Call of Duty: Ghosts [ ]
Keegan and Merrick save Elias' sons, David "Hesh" Walker and Logan Walker , and their dog, Riley from wolves. The group moved to the stadium to rescue Ajax, who was captured by the Federation, and tortured to the stadium. After assaulting the stadium, the group find Ajax at near death, who informs the group that it was Rorke, and he has targets. Keegan and the team return to Fort Santa Monica to fight the Federation, and Keegan and Elias rescue Hesh and Logan.
During Federation Day, Keegan works with Hesh and Logan to secure Victor Ramos, a high-valued target who had intel on Rorke's location. After getting into the building and stealthily killing soldiers, the group interrogated Ramos. Ramos told the group that he had in an encrypted file, but Rorke shows himself on a monitor, and has the building destroyed. Keegan the group barely escape, and Keegan later participates in capturing Rorke at a facility with the aid of a helicopter.
The group secure Rorke to their plane and interrogate him, but the Federation attacks them and rescue Rorke. Keegan and Elias regroup with each other, and reunite with the others while being hunted by Federation soldiers in the jungle. After stealthily evading soldiers, they are extracted in a river by a recon team. Keegan and the Ghosts work on multiple operations to defeat the Federation, first participating in Operation Clockwork by hacking into the Federation's facility, and later assaulting an oil platform Atlas.
Afterward, Keegan and Logan work together by being combat divers to take out a Federation destroyer in their naval fleet. The two deal with multiple soldiers and have to evade depth charges and sharks, but succeeded in destroying the destroyer with a torpedo. The ghosts then assault a Federation factory, and discover that their making a kinetic delivery system called LOKI to destroy the United States. Elias orders an airstrike on the factory, but the Ghosts have to fight their way out.
Elias sent Keegan to Colorado Springs for an important mission as Elias, his sons and Merrick go to Las Vegas to set up for a mission. The group are captured by the Federation, and Rorke interrogates Elias and his sons, but kills Elias to get his revenge. Keegan rescues Merrick, Hesh and Logan from being executed, and regroups with them to hide from a Federation patrol. Keegan leads them to escape, and battle through soldiers before extracting on a helicopter with Riley, who was wounded.
After the mission, Keegan never appears again, but presumably was doing other missions to defeat the Federation. It's unknown if he knows what happens upon the end of the game, with Rorke capturing Logan to be brainwashed.
Gallery [ ]
His voice actor, Brian Bloom, also voiced Yuri in Modern Warfare 3 and Nick Reyes in Infinite Warfare , which are part of the Call of Duty franchise.
Both wear masks.
Both were promoted in their games in screenshots and trailers.
Both often partner with the playable character ( Logan Walker and Gary "Roach" Sanderson ).
Navigation [ ]
2 Monkey D. Dragon
3 Satoru Gojo
Call of Duty: Ghosts - Keegan Special Character
This content requires a game (sold separately).
Description
Earn the mask of the Ghosts most distinctive member in Multiplayer. Keegan, with his Quad-NVGs, brings an intimidating look to any match.
Published by
Developed by, release date, playable on.
It has been announced that Call of Duty: Ghosts will have timed exclusive DLC for Xbox One. Like usual, there will be four DLC Map Packs throughout the life of this game. These four map packs were revealed to be called Onslaught, Devastation, Invasion, and Nemesis. If you take the first letter out of these four names, it spells ODIN, which is the name of -spolier alert!- the space sattelite that crashed at the beginning of the Call of Duty: Ghosts campaign.
Only the Season Pass and the individual Map Packs are transferable between console generations. All other DLC must be repurchased on the console you haven't already bought it on.
DLC Packages
The four DLC packages that will be released are listed below. Once future dates are known they will be added for the later DLC entries. As with previous titles, Xbox platforms will receive the content before all other platforms.
Micro Transactions
The first Micro Transactions were available to buy on Xbox 18/02/2014. These were then delayed 2 days until 20/02/2013. Other platforms have not been announced yet. 
Here's the full break down of each of the new items:
Legend Pack – Price -$3.99
Become Captain Price in Call of Duty®: Ghosts Multiplayer. "Stay Frosty" as one of the most legendary Call of Duty® heroes of all-time with a classic Price Character and unique Personalization Pack featuring a Price-themed weapon camo, reticle, patch, playercard and background.
' Character – Elias -  $1.99'
Step into the boots of Captain Elias Walker, leader of the Ghosts, in Multiplayer. The classic styled mask of this Special Forces icon will strike fear into any enemy.
' Character – Hesh -  $1.99'
Step into battle as Hesh, the newest member of the Ghosts, in Multiplayer. His distinctive face paint mask sets him apart from the rest of his deadly brethren.
' Character – Merrick -  $1.99'
Wear the distinctive "half mask" of Merrick, the Ghosts field commander, in Multiplayer. This former record-setting Special Forces operator is the heart and soul of the deadliest force in the ongoing battle against the Federation.
' Character – Keegan -  $1.99'
Earn the mask of the Ghosts most distinctive member in Multiplayer. Keegan, with his Quad-NVGs, brings an intimidating look to any match.
Make your customization options even hotter with the Inferno Personalization Pack. Get an all-new flame weapon camo, reticle, patch, playercard and background.
With the Ducky Personalization Pack, a small army of squeaky yellow soldiers decorate your weapon in the form of an all-new themed camo, reticle, patch, playercard and background.
Enhance your customization options with the Circuit Personalization Pack. Get a high-tech weapon camo, reticle, patch, playercard, and background.
Get more choices as the battle unfolds. The Extra Slots Pack increases the number of customizable Create-A-Soldier loadout slots from six to 10 for each character, that's up to 40 additional loadout slots across 10 characters.
' Space Cats Pack -  $1.99'
Out of this world cute, yet ferocious, the Space Cats Personalization Pack delivers a feline-filled weapon camo, custom reticle, patch, playercard and background.
Up Next: Season Pass
Top guide sections.
Campaign (Walkthrough)
Multiplayer
Was this guide helpful?
In this guide.
Call of Duty: Ghosts
PlayStation 3
PlayStation Network (PS3)
Xbox 360 Games Store
PlayStation 4
The tenth installment of the long-running shooter franchise introduces a brand new storyline, where the United States is under threat from a coalition of South American nations, and must employ a special group of operatives known as "Ghosts" to survive.
Summary short summary describing this game..
Alex Johnson
Alex Johnson also known as Ajax was a member of the Ghosts in Call of Duty: Ghosts.
Captain Price
Captain Price is a recurring supporting character throughout the Call of Duty games specifically developed by Infinity Ward. Price is known for his seeming invincibility and for his amazing mustache. Occasionally he goes deep undercover.
David Walker
David "Hesh" Walker Logan's brother, and a supporting protagonist in Call of Duty: Ghosts.
Elias Walker
The father of Logan and David, and the CO of their squad, in Call of Duty: Ghosts.
Gabriel Rorke
Gabriel Rorke was a former member of the Ghosts and the main antagonist in Call of Duty: Ghosts.
Lt. Simon "Ghost" Riley is the field subordinate of Task Force 141, an elite special forces group tasked with capturing Vladimir Makarov in Modern Warfare 2.
Keegan Russ
Keegan Russ was a member of the Ghosts as their scout sniper in Call of Duty: Ghosts.
Logan Walker
The main protagonist of Call of Duty: Ghosts.
Michael Myers
The main antagonist of the video game "Halloween" (based off of the popular 1978 horror film of the same name) who has stalked and murdered dozens of people throughout twelve films, as well as various comics and novels.
Riley is a dog in Call of Duty: Ghosts that belongs to the Walkers and assists them during the campaign.
Thomas Merrick
Thomas Merrick is a member of the Ghosts as a field commander in Call of Duty: Ghosts.
Vladimir Makarov
A secondary antagonist in Modern Warfare 2, Vladimir Makarov takes centre-stage in Modern Warfare 3.
Pick a List
This edit will also create new pages on Giant Bomb for:
Comment and Save
Until you earn 1000 points all your submissions need to be vetted by other Giant Bomb users. This process takes no more than a few hours and we'll send you an email once approved.
Thanks, we're checking your submission.
Use your keyboard!
Log in to comment

Oops, sorry!

Who Plays Keegan in Cod Ghosts?
In the popular video game Call of Duty: Ghosts, one of the main characters is Keegan, a member of the elite special operations unit known as the Ghosts. Keegan is a skilled soldier with a strong sense of duty and loyalty to his teammates.
But who is the talented actor behind this memorable character? Let's find out!
The Actor Behind Keegan
The actor who brings Keegan to life in Call of Duty: Ghosts is none other than Graham McTavish. Born on January 4, 1961, in Glasgow, Scotland, McTavish has an impressive acting career spanning both film and television.
He has appeared in various popular TV shows and movies, showcasing his versatile acting skills.
McTavish's portrayal of Keegan in Call of Duty: Ghosts is both captivating and believable. He effectively captures the intensity and determination that define the character, making him a fan-favorite among gamers worldwide.
Graham McTavish's Career Highlights
Throughout his career, Graham McTavish has taken on a diverse range of roles that have showcased his talent and versatility as an actor. Some notable highlights include:
Playing Dwalin in Peter Jackson's "The Hobbit" trilogy.
Portraying Dougal MacKenzie in the popular TV series "Outlander. "
Voicing Dracula in Netflix's animated series "Castlevania. "
These are just a few examples among many incredible performances by McTavish. His ability to bring characters to life and immerse himself in their stories is truly remarkable.
Keegan's Impact on Call of Duty: Ghosts
In Call of Duty: Ghosts, Keegan plays a vital role within the Ghosts team. As a member of this elite group, he contributes his skills and expertise to carry out dangerous missions and protect the world from various threats.
Keegan's character development throughout the game adds depth and emotional resonance to the overall storyline. Players become invested in his journey, which is made even more compelling thanks to Graham McTavish's exceptional voice acting.
Graham McTavish's portrayal of Keegan in Call of Duty: Ghosts has left a lasting impression on players. His talent as an actor brings depth and authenticity to the character, making Keegan an integral part of the game's success.
Next time you play Call of Duty: Ghosts, remember that it is Graham McTavish who breathes life into Keegan, making him one of the most memorable characters in the franchise.
3 Related Question Answers Found
Who do you play as in cod ghosts, who is yegor in cod mw, who is yegor in cod.
Lindsay Collins
Keegan Multiplayer Skin
Keegan Multiplayer Skin is a downloadable character skin available for Call of Duty: Ghosts . It is the skin featured in the level Federation Day with his Night Vision Goggles .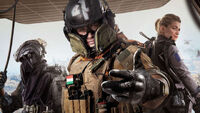 22 November 2022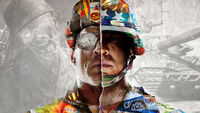 12 November 2020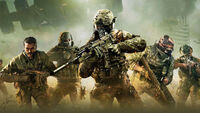 30 October 2019
1 Simon "Ghost" Riley
3 Call of Duty (series)
Call of Duty: Ghosts Cast
Edit source
View history
Brandon Routh - David "Hesh" Walker
Brian Bloom - Keegan P. Russ
Jeffrey Pierce - Thomas A. Merrick
Kevin Gage - Gabriel T. Rorke
Stephen Lang - Elias Walker
Additional Voices [ ]
Alex Mendoza
Brenda Canela
Bryce Papenbrook
Carla Tassara
Christian Lanz
Dave Carter
James Patrick Stuart
John Bentley
Jonathan Root
Justin Harris
Kimberly Brooks
Landon Ashworth
Loreni Delgado
Matt Mercer
Mauricio Mendoza
Melissa Pino
Michael Hawley
Ricardo Herranz
Sevy Di Cione
Steve Wilcox
Sumalee Montano
Travis Willingham
Valerie Arem - Kyra Mosley
Yuri Lowenthal

Garry's Mod

Subscribe to download CALL OF DUTY GHOSTS KEEGAN [PM]
Enter the full URL of your item or group's Facebook page
Enter the full URL of your item or group's Twitter page
If you have a related Youtube channel, enter the URL.
Enter the full URL of your item or group's Polycount page
Enter the full URL of your item or group's reddit page
Enter the full URL to your item or group's Sketchfab page