Haunted Mansion
Disney's classic ride gets a spooky new twist.
Justin Simien
Guillermo del Toro, Jonathan Eirich, Dan Lin, Brigham Taylor
Production Companies
Walt Disney Productions, Rideback
Distributor
Walt Disney Pictures
PRODUCTION VFX SUPERVISOR
Edwin Rivera
DNEG VFX Supervisor
Sebastian Von Overheidt
DNEG Executive VFX Producer
DNEG VFX Producer
Sarah McLauchlan
DNEG Animation Supervisor
Andrew Doucette
Release date
July 28, 2023
Online Press
Motion Picture Association: "Haunted Mansion" VFX Supervisor Edwin Rivera Gives These New Ghosts a Spectral Charge
SciFiNow: Haunted Mansion: Creating Ghosts for Disney's Theme Park Adaptation
IGN: Haunted Mansion Review
We all made it happen
A IbrahimBasha
A Reshma Rifath
A Sundharrajan
Aashish sharma
Abdul Ansari
Abhay Sawant
Abhijeet C Pawar
Abhijeet Rajendra Deokar
Abhijit Chandra
Abhijit Choubey
Abhimanyu Deshpande
Abhisek Chatterjee
Abhishek K Navale
Abhishek Mehar Kumar
Abhishek Shetty
Abhishek Vijay Mishra
Aboli Babarao Tarekar
Adam Vanner
Adeline Roosz
Adesh Ramdas Nakte
Aditi Shelar
Adrian Pinder
Adriana Oceguera Sierra
Ajai Verghese John
Ajay Mondal
Ajay Vishwanath Pasi
Ajit Kumar Sahoo
Akash Thomas
Akshay Jagdish Kondlekar
Akshay Ramchandra Raut
Akshay Wayal
Alaa Alsalanty
Aleka Zamora
Alex Sknarin
Alexandre Cheff
Alexy Auffeves
Alicia Carvalho
Alicia Gill
Alie Kharchenko
Alif Ashraf
Alok Sikdar
Altab Ali Khan
Aman S Tiwari
Amanda Czermak
Amandeep Singh
Amer Alameddine
Amil Husain
Amit Jaiswar
Amit Khandare
Amit Kumar Chahal
Amit Kumar Dwivedi
Amit kumar Patel
Amit Kumar Surendra Sharma
Amit Mishra
Amitkumar Tembhare
Amol Tanaji Surange
Amos Kummari
Amrish Patel
Anand K Singh
Ananth Periyannan
Andrea Kornak
Andrey Lutsker
Anga Pawan Kumar
Angel Villasenor
Ani Iyengar
Aniket Arun Pednekar
Aniket Ekale
Aniket Jagannath Bhagat
Aniket Modshing
Aniket Sunil Borse
Aniket Suryakant Kud
Aniket Tyagi
Anil Kumar Yadav
Anil Tiwari
Anirudhya Sen
Ankit Khade
Ankit Kumar
Ankit Patel
Ankush Ravre
Anmol Sarangdhar Wadhonkar
Anshul Tiwari
Anthony Cappello
Anton Kernitckii
Antony Nguyen
Anu Hiregoudar
Anupkumar V Shenoy
Anurag Kapil
April Singleton
Aquib Hussain
Aravindhan B
Ariane Rodrigue
Arindam Ghosh
Arivazhagan V
Arjun Sharma
Arminus Billones
Arpi Biswas
Arun Kumar Jayakumar
Arunkumar P
Arunkumar R
Arute Nilesh Shivaji
Åsa Svedberg
Ashish Dilip Chouhan
Ashish Jasuja
Ashish Kantharia
Ashish Kumar
Ashitosh Sanjay Arote
Ashmeer Ejaz Ansari
Ataurrahman S
Atish Shingmode
Avdhesh Chaudhary
Avinash Kumar
Avishek Ray
Ayushi Chaudhary
Azarudeen A
Badal Yadav
Balaji Elangovan
Balasubramanian R
Bammidi Kalyan
Banaj Sasmal
Behere Neha Shirish
Bernhard Eiser
Bharat Dwivedi
Bharat Nivrutti
Bhavani Nannapuraju
Bhushan Gajananrao Ghurade
Bhushan Maruti Savekar
Bhushan Padmakar Patil
Brandon Gobey
Branko Mandic
Caine Dickinson
Carol Cheng
Carol Selvin
Caroline Gauthier
Chandrakanth M
Chandranath Laha
Chappidi Ram Swaroop Tej
Chenna Harsha Vardhan
Chepuru Raviteja
Chetan Vishwakarma
Chilakaluri Sreenivasulu
Chirag Malewadkar
Chirag Padlekar
Chitturi Ramesh Kumar
Chris Palmer
Christian Ganea
Christopher Gonzalez Caro
Christopher Stern
Christopher Tost
Cory Graham-Smith
Cranston Fernandes
D Kathirvel
D Senthil Kumar
Dadhaniya Dhruv Kumar Amrutlal
Dameon O'Boyle
Damerla Harsha Vardhan
Dan Finnegan
Dara Kalyan Srinivas
Darshan Harichandra Thorat
David Andrews
David Pferrer
Davoud Ashrafi
Deepak Omprakash Chauhan
Deepika Sharma
Derek Bodnaruk
Dev Nagesh Yashvant
Devarshi Upadhyay
Devikashri S
Dhananjay Bhusal
Dhanashree Puranik
Dharmraj Patel
Dheeraj Shekar R
Dheeren Raul
Dhriti Sundar Chanda
Dhruvang Kirit Kansara
Dibya Dutta
Dilip Lalwani
Dinesh Babu
Dinesh Kokirkar
Dipankar Shaw
Dishen Vaghela
Divyansh Churendra
Divyanshu Bhardwaj
Divyesh Kirit Thakkar
Dixit Sanjaykumar Shah
Dominique Moisan
Duvvapu Satyanarayana
Ekaterina Ivanova
Elena Goncharenko
Ericsson Vinicius dos Santos
Erik Lehmann
Etienne Leclerc
Eva Von Overheidt
Evan Clover
Aakash Chandrakant Shinde
Aakash Giri
Aashlesha Lokhande
Abhijeet Khedgikar
Abhilash Shrikantrao Yawale
Abhishek Virendra Kumar
Abner Sanchez
Akash Desai
Akash Khomane
Akshay Balasaheb Kotwal
Akshay Balvantrao
Akshay Khanna
Alessandro Vastalegna
Alexa Woelcke
Alexis Baudoin
Alice Ruquier
Amey Panchal
Amitkumar Singh
Amol Kamalakar Nagavkar
Andrew McCartney
Aneesh Abdullakutty
Anjali Mohan
Ankit Mahesh Singh
Anthony Grant
Arpit Shukla
Athang Tawale
Atul Kamble
Aurora Shannon
Aymeric Ballester
B Midhunkumar
Behede Suraj Shashikant
Bhanu Partap Singh
Bharath Prakash Mynampati
Bhushan Lad
Carly Senora
Catrine B Martin
Chandgude Amol Panjabrao
Chavada Sagar Jentibhai
Chavare Dayanand Ashok
Chirag Vinod Godhia
Clarance Martin G
Damodharan K
Dattatray Laxman Solanki
Dipu Rohan A S
Dnyaneshwar Bhalchandra Deshmukh
Dorothy Ballarini
Fathima Femino
G Saikrishnan
Gaiybusab Bepari
Gopal Patil
Gopalaiah Sandeep Sharma
Harihara Prashad K B
Harshad Jadhav
Harshada Pratikkumar Ratwani
Hayley Brazelton
Hemant Bharat Bhavsar
Himalaya Dwivedi
Isabel Cullather
Ishika Jain
James Dower
Jamie Selin
Jatin Bhavsar
Jatin Chopra
Jayakumar P V
John Peter Sahayaraj
Jose Iván Pérez Santander
Kale Ashish Suryakant
Kali Bateman
Kaushalya Dattwani
Kaustubh Ambekar
Kedar Vilas Shetye
Kevin Buessecker
Kevin Friel
Kiran Prabhakar Pawar
Kohei Nakahashi
Krishna Gopal Sharma
Krunal Pawar
Kudupudi Suresh
L Gokulakkannan
Lauren Galloway
Laxmisha Vishwanth
M Meidingoo Singh
Mahee Vasant Patekar
Maksim Riabtsev
Mallela Surendra Reddy
Manish Kumar
Manjunath Boina
Marina Larose
Marripati Govardhan Goud
Martin Tlusty
Mason Williamson
Megha Tripathi
Meghna Shetty
Michelle Wan
Milind Dasharath Sutar
Mohd Muddassar Ansari
Mohit Tiwari
Mohit Walia
Mrutyunjaya Baraj
Mujawar Mohamad Mujawar
Mukesh Patil
Murtuza Khargunwala
Muruganantham T
Namit Kanojia
Naomi Jeanneteau
Nikhil Jangle
Nikhil Maheshwari
Nishant Mishra
Niyati Patel
Oliver Beck
Olivia Woods
Omkar Aroskar
Pamidi Kaundinya
Pandurang Pandit Avhad
Pappala Santhoshkumar
Parikshat Tyagi
Pathak Yash Sanjay
Pavan Rajesh Uppu
Pavan Thorat
Pawan Pawar
Piyush Bhardwaj
Pranav Gangapurkar
Prasad Adkar
Prashant Joel Dasari
Prateeksha Shrivastava
Pratik Panchal
Praveen kumar
Prithvi Parmar
R Kishore Kumar
Raguveer Singh
Rahul Kewlani
Rajesh Maan
Rajesh Sunil Gade
Ravi S Kumar
Ravinandan Tiwari
Ravishanker Meena
Rehin Mathew
Richard Boyle
Rishabh Bhonsle
Rishika Das
Rishikhant Pandian
Riya R Jain
Rohit Jagdish Dhondge
Rohit Ramesh Narode
Rohit Saini
Roma Jhamtani
Ronak Kumawat
Ryan Coster
Sabrina Magnano
Sagar Laxman Rathod
Saidulu Nalamada
Salmankushi Atheem
Sandip Ghatak
Sandip Mistry
Sangram Dhavalchandra Barge
Sangram Ghorpade
Sanju Birajdar
Sanket Kumar Sharma
Sarath Sasidharan
Sarfaraz Uddin
Satadall Dey
Sebastien Camrrubi
Shahnawaj Ali
Shailesh Ankush Chibire
Shiv Prasad Swain
Shrikant Yadav
Shubham Kumar Gupta
Shubham Lodha
Shyam Sundar Naik
Sianoosh Nasiriziba
Simon Engstrom
Smeet Raymond Dsilva
Sonu Srivastava
Sourabh Shrivastava
Sridhar Kasaraneni
Stephane Levallois
Steven Chan
Subhash Saute
Sujeet Chalke
Sujit Tukaram Autade
Sumanta Maity
Sumit Waghmare
Sunil Saini
Swapnil Rajendra Kangade
Tamil Dhilipan Selvamuthu
Tanusree Roy
Tejas Karete
Tommy Cheng
Tushar Sureshji Tawade
Upadhyay Riddhi Jaysukh
Vaibhav Kirdat
Vaibhavi Deshpande
Valeriya Urs
Varum Omprakash Sharma
Vasawat Changtroraleke
Vijay Rajaram Patil
Vikram Tandale
Vikramjit Sorensangbam
Vinay Kumar
Vinay Upadhyay
Vinod Raghunath Gadhave
Vishal Vitthalrao Ingole
vishwas Ravan Khandagale
Vivek Ranga
Wakeel Ahmad Bhat
Wasim Akram
Wesley Schneider
Yash Sandeep Patankar
Yatin Ashok Saindane
Yin-Ping Chang
Yogesh Chand Joshi
Felicia Posuma
Felix Turesson
Fellipe Beckman
Fernando Usabiaga Bustos
Feyannie Hung
Fiaz Asadullah Shaikh
Filip Sustek
Finley McNeilage
Florence Blain
Francessca Charlemagne
Frank Jankowski
G D Vasantharajan
G Dhakshnamoorthy
Gabriel Fazzioni
Ganapathi Rao Yarlagadda
Ganesh Ahire
Ganesh Manikanta Budida
GANGADHAR SHIVAJI NAVALE
Gaurav Dileep Kumar
Gaurav Singh
Gawali Julie Ranjit
Gayatri Ahire
Gnyanesh Ramesh Bhandare
Godwin John Pengal
Gokul Balu Sangale
Golla Ravi Kumar
Goolzar Buchia
Gourav Moyal
Gourij Choudhri
Gowtham Srinivasan
Gregor Lakner
Gregory Haas
Gudooru Y Kishore Gupta
Guggilla Ramsangeeth
Gyaneshwar Kumar Gupta
Harish Angalwar
Harit Nagjibhai Chavda
Harshal Jagdale
Harshal Shivade
Harshavardhan Rao
Harshit Lahane
Hemant Devidas Khairnar
Hemantkumar Valvi
Henrique Moser
Herman Fernandes
Himansu Sekhar Sahoo
Hiren Acharya
Hitesh Rastogi
Hongting Guo
Hrishikesh Bora
Hrishikesh Kedar
Huda Pulkit M
Hyungi Jeon
Hyunsu Yang
Iiro Kivistö
Inamdar Rishi Dilip
Indrani Banerjee
Irena Steinnagel
Isaac Abraham
Ishita Pravin Bhai Lukka
J Madhankumar
J Umesh Chandra Reddy Janagama
Jaganath Chillal
Jaganathan V
Jaideep Singh
James Charles
James Porter
James Weston
Jamie MJ Kim
Jaskirat Gera
Javed Ansari
Javed Siddqui
Jaykrushna Rawool
Jean-Francois Lafleur
Jenna Barratt
Jeong won Jang
Jeremy Wong
Jessie Milne
Jill Jivrajani
Jishu Banerjee
Jitendra Khandayatray
Joel Llado Vila
Johanna Salazar
Jonelle Joseph
Jordan Cirera
Jorge Lopes
Jorge Martin
Joseph Linares
Josh Walden
Joshua Clark
Joy Telvezian
Juan Acosta
Juliana Caicedo
Justin Ustel
Jyotiprakash Jena
Jyotirmaya Das
K Karthickselvam
K Rajakanna
Kadam Dhiraj Vijay
Kakarapalli V S Kumar
Kalpesh Churi
Kambum Arun Kumar
Kanishk Deb Biswas
Kanuri Uday Babu
Kareem Adham Sha
Karthick M Murugesan
Karthick S B
Kashyap Dange
Kasim Mokha
Kathryn Ross
Kauserahmed P
Kaushal Dudhe
Kaushar Ali
Kaushik Metkar
Kaushik Sarkar
Kavita Kapri
Kaydhareswaran K
Kenshin Sakuta
Keshav Kumar
Ketan Vithal
Ketki Gokhale
Khitish Shekhar Karua
Khurram Qureshi
Kilari Bhanu Chandan
Kiran Totre
Komal Jitendra Chopade
Kratika Shrivastava
Krutika Sanjay Lonandkar
Kshama Madhak
Kshitij Midha
Kuba Pruszkowski
Kudrat Hossain Sekh
Kulbhushan C Kale
Kuldeep Verma
Lalasaheb M Mahajan
Laurent Maynard
Laxman Wadje
Laxmi Kundu
Laxminarayan Sahoo
Lia Ioanniti
Liam Skogland
Lithin Raju
Lokesh Reddy Yamathi
M Prabakaran
Magdy Tadros
Maggidi Krishna
Mahendra N Garate
Mahesh Dhudku Patil
Mahesh Pansare
Mahmoud Salah Ali Mohamed
Majety Venkata Lakshmana Sandeep Shaw
Majmundar Dipen Sunilkumar
Manas Kumar Roy
Mandar Sanjay Devhare
Manoj Kumar C
Manoj Makwana
Manoj Rathod
Mantri Shekar
Manu C Nair
Manuel Valdez Mendia
Marcus Whinney
Marine Simonneau
Marissa Fernandes
Marta Esteban - Infantes
Mary Agoncillo
Masod Nasir
Matthieu Romani
Mayur Rajeshbhai Chaudhari
Mayuri Ganpat Morye
Md Latif Pasha
Meera Singh
Megan MacLeod
Megha Jalui
Meghna Gupta
Mehanathan Duraisamy
Mehroj Ahmad
Melanie Wallis
Mendu Vishnu Pavan Sai
Michelle Dmello
Miguel Basulto
Mike Marcuzzi
Milind Shaligram Badgujar
Minar Bidaye
Ming-Chia Lee
Miranda Lawton
Mirza Mukhtar Beg
Mithun Mallick
Mohamed Ali M S
Mohammad Tahmeer Ansari
Mohan Kanth Kolluru
Mohanbabu Govindraj
Mohd Naveel
Mohd Zeeshan
Mohip Sandip Ghosh
Mommileti Hari N Sai Manikanta
Monika Nayek
Monika Soni
Mridula Sarkar
Mrudul Potdar
Mukesh Manohar
Muraleedhar Damodar
Murali Krishnan S
N Rajarajan
Nabilah Rachmayani
Nadezda Kuzmina
Nahim Qureshi
Nainesh Dnyandeo Ghadigaonkar
Nandan Phansalkar
Narendran B
Narsingoju Buchi Ramulu
Natalie Filippova
Naved Siddique
Naveen Sharma
Navin Nanasaheb Khandekar
Nelikanti Goutam Raju
Nelson Fernandes Junior
Nick Miller
Nico Guerrero
Nicole Meng
Niharika Nikhil Oltikar
Nik Brownlee
Niketan Singh
Nikhil Krishnan
Nikita Agarwal
Nikki Vacval
Nikolai Razuev
Nilesh Chhadimali
Nilesh Pobatti
Nirgun Gangaram Gawade
Nirmal Kumar N
Nisarg Mrunal Parikh
Nishad Shelar
Nishant Gupta
Nitin Nivrutti Tupe
Nitin Prakash Jagdale
Nitin Verma
Nitish Kumar Yadav
Nivas Kumar C
Norbert Ruf
Nupur Shrma
Olaf Piwowar
Omkar Pralhad Tupe
Omkar Rajendra Khulape
P M N Mukundan
Padole Atul Ramesh
Pallavi Gedam
Paloma Alperi Fernandez
Panganamala Gopala Bala Subramanyam
Pankaj Aananda Sonawane
Pankaj Fondke
Paolo Giandoso
Parag Satelkar
Parsa Pratap
Patel Pankit Haresh
Pathan Sarzeel
Pavan Pandey
Pawan Kumar R Singh
Pawan Sharma
Pawan Sukheja
Penubothu Naga Sivaram
Philémon Salerno
Piers Larchet
Pinaki Sarkar
Piotr Swigut
Piyush Jain
Prabakaran C
Pradeep Kumar Rawat
Prafullakumar Bhagwan Tambe
Pragya Anand
Prajapati Vashishtha R
Prajval Kamble
Prakash N Patne
Prakash Ninganna
Prakash Tipanna Chavan
Pramod kumar
Pranali Dasharath Tharali
Prasad Jayant Chandwadkar
Prashant Kambali
Prashant Khamitkar
Prashant More
Prashant Pandit Patil
Prashanth Srinivasan
Prathamesh Chandrakant Padwal
Pratik Chaudhari
Praveen Reddy Muthyala
Pravin Bhausaheb Vairal
Preet Chauhan
Prem Kumar M
Prince Gupta
Prince Thomas
Pritam Kumar Das
Pritesh Barot
R Manikandan
R Murugaprasath
Radhakishan Mannepu
Raghabendra Sinha
Raghavendra Revanakara
Raguraman S
RahilKumar Shaileshbhai Darji
Rahul Ahire
Rahul Amarjeet Yadav
Rahul Saxena
Rahul Uday Yadav
Raj Bhushan
Raj Kumar Pal
Rajan Dhavan
Rajdeep Sen
Rajendra Sharma
Rajesh Choubisa
Rajinder Singh
Rakesh Chejara
Ramesh Kumar Nayak
Ranjan Kumar
Ranjeet Singh
Ranjit Kumar M S
Rashmi Kumari Singh
Rashmi Patil
Raul Gimenez
Ravi Lalji Upadhyay
Raviraj Sawant
Regina Zhang
Reo Prendergast
Richard Laszcz
Rima Vinod Naker
Ritesh Sahu
Robert Bourgeault
Robert Kennedy A
Robert Willis
Rodmon Sevilla
Rohan Ashok Satam
Rohan Dsouza
Rohan Parmar
Rohishmani R
Rohit Kumar
Rohit Ravindran Nair
Romain Simonnet
Roshan Ghatkar
Ruchita Dattusing Pardeshi
Ruma Rahangdale
Rupesh Chogale
Rushikesh Tupe
Rutuja Kapil Choutmol
Ryan Renaud
S Jawanprabananth
S Naran Kumar
S Sarath Kumar
S Sivajnanam
S Thenkarai Muthu
S Venkatesh
Sabiha Shaikh
Sachin Balu Wagdare
Sachin Bhimaji Kokane
Sachin Deokar
Sachin Jagannath Pukale
Sachin Kadam
Sachin Kumar
Sachin Unnikrishnan
Safeek Ahamed Haja Mohideen
Sagar Brahmapure
Sagar Kailas More
Sagar Salunkhe
Sagar Shelar
Sagar Shrinath
Sagayaraj M
Sahadev Goankar
Saiyyad Mujammil
Sameer Prem
Samiksha Kisan Khandori
Sammohan Sarkar
Samrat Dutta
Samriddhi Joshi
Sanaldeep Singh Sandhu
Sandeep Chaudhary
Sandeep Narayan Shirkar
Sandeep Singh Rawat
Sandeep Suryavanshi
Sandip Dhara
Sandip Sadashiv Surey
Sandra Murta
Sandro Spennati
Sanika S Morajkar
Sanjeev Kandulna
Sanjib Giri
Sanjib Kapri
Sanket Meghraj Bhaisare
Santosh Manoharan
Santosh Prasad
Sanyam Basran
Sanyam Kumar
Sara Skirda
Sarah Baptista
Sarang Sanathra
Sarathraj Sekar
Saravanan Mahendra Mani
Saroj Kumar Chaudhary
Satish Bapurao Yele
Satish Kumar Mishra
Satish Kumar S
Satish T Kumar
Satyawan Yadav
Saumya Gupta
Saurabh Singh
Saurav Borude
Sayan Bandyopadhyay
Scott Wilkinson
Sendil Kumar J
Shahalam Shaikh
Shaik Javeed
Shaik Shahid
Shaikh Lukman Arif
Shailendra Singh Tomar
Shailesh Padme
Shailesh Singh Baghel
Shailesh Tare
Shakti Sisodiya
Shama Skanda
Sharon Sahu
Sharvil Mengaji
Shashikanth B Tupsundar
Shatadru Bose
Sheetal Bhatnagar
Shekhar Ganpat Shirke
Shekhar Lahase
Shirish D Dhadve
Shitikantha Mishra
Shiva Kumar Saranga
Shivesh Singh
Shradha Gunjal
Shreya Nath
Shrikant G Bhidikar
Shrikant Khapre
Shrikant Pandey
Shriniwas Raju Annaldas
Shristi Sanyal
Shubham Nanaware
Shubham Oberoi
Shubham Tamhankar
Shubhrangshu Sanyal
Shuvayu Nandi
Shweta Sawant
Shyam Unnikrishnan
Shylo Strathdee
Siddharghya Haldar
Siddharth Singh
Simanta Kumar Bhue
Simon Funtowicz
Simona Ceci
Sivanath P S
SK Najimuddin
Sneha Harish Nayak
Sneha Vishwakarma
Sobhik Paul
Solomon Xavier Mendonca
Sornalingam P
Soumalya Sen
Sourav Podder
Souvik Mondal
Sravan Kumar P
Sreejith Nair
Srikanth Bommi
Stephane Bernard Levallois
Stephanie Whitmarsh
Stephen Misek
Stephen Molyneaux
Stevie Stephens
Subhankar Dutta
Sudarshan Pahelwan
Sudharsan N
Sudip Chaudhuri
Sujeet Kumar
Sujeetkumar  Prasad
Sukanya Dilip Dhariya
Sukhmeet Anand
Sumit Sunil Chavan
Sunandita Sarkar
Sunil Gupta
Sunil Kumar Ray
Sunil Tontekar
Supriya Lavhate
Supriya Tripathi
Suprokash Chhatui
Suraj Dnyaneshwar Gaidhani
Suraj Mondal
Suraj Sanadi
Sushil Kumar Singh
Swapnil Kamle
Swapnil Sunil Kamble
Swati Sawant
Syamlu Kunnummal
Syed Masthan
T Ashraf Ali
T Boopalaraghavan
T Parashuram
Tamara Kovacevic
Tanmay Dutta
Tarini Manikumar
Tarun Datta
Taylor Fleming
Teja Kasula
Tejas Sanghavi
Tejashree Mangesh Mhatre
Thilipkumar P
Tuhin Subhra Aguan
Tulika Chatterjee
Tungana Devaraju
Tushar Kadam
Tushar Vinod Uphale
Umesh Anirudha Joglekar
Ummi Gudjonsson
Unfilled MUM
Unfilled VAN
Utkarsh Srivastava
V Sivaranjan
Vaibhav Narendra Mutha
Valentin Petrov
Vanessa Cropanizzo Rossi
Vatsal Balesh Nanavati
Venkat Ragavan S
Venkat Sudesh Sargunam
Venkatachalam E
Victor Norberg
Vijay Ashok Deshmukh
Vijay Chauhan
Vijay Pratap Singh
Vijay Singh
Vijayakumar Muthu
Vijesh Rammani Sharma
Vikas Singh
Vikram A Raghuvanshi
Vikram Kumar
Vikrant Maruti Jondhale
Vinay Krishan Rohilla
Vinayagam D
Vinayak Samant
Vinit S Girkar
Vinothkumar S
Vipin Kumar Rajoriya
Vipin Kumar Srivastava
Vipul Shrivastava
Virendra A Dangle
Virendra Agawane
Virendra Kishore
Virendra Vaiju Kalkundrikar
Virendra Vijay Jadhav
Vishal Bhutte
Vishal Kumar
Vishal Kushwaha
Vishal Mahajan
Vishal N Yadav
Vishnu M Patil
Vishwakarma Sachin Harishchandr
Vivek Vijay Gaikwad
Wagmare Kiran
Y B V M Arunkumar
Yadhukrishnan P
Yamini Malviya
Yana Georgieva
Yashwanth N
Yeligondla Rajashekar
Yenamala Sree Ranga
Yogendra Bundela
Yogesh Bhavsar
Yogesh Changdev Gade
Yogesh Chaugale
Yogesh Karnale
Yogesh Parab
Younguck Ha
Youssef Nadere
Yvonne Muinde
Zenya Gracias
Zoey Zoltowski
Los Angeles
Haunted Mansion
Haunted mansion showtimes near vancouver, bc.
Studio: Walt Disney Studios Motion Pictures Watch Trailer
Refine Search
Agent Zero (Aamil Sefer)
All My Puny Sorrows
Any How Mitti Pao
BADASS Film Festival
Bhagavanth Kesari
Bhagwan Bharose (Ab Toh Sab Bhagwan Bharose)
A Brighter Tomorrow
Butterfly Tale
Butterfly Tale 3D
Chidiyan Da Chamba
Coeur de slush
Creation of the Gods I: Kingdom of Storms
The Creator
Dr. Cheon and Lost Talisman
The Elephant Man
The Equalizer 3
Evil Dead 2: Dead by Dawn
The Exorcist: Believer - The IMAX Experience
The Exorcist: Believer
Expend4bles
Farewell My Concubine
Friday the 13th
Gaddi Jaandi Ae Chalaangaan Maardi
Gran Turismo: Based on a True Story
A Haunting in Venice
Hocus Pocus
Hot Docs Presents: Citizen Minutes
How to Fail as a Pop Star
Humanist Vampire Seeking Consenting Suicidal Person
The Hunger Games
In The Mood For Love
Joan Baez I Am A Noise
Kannur Squad
Killers of the Flower Moon
Killers of the Flower Moon: The IMAX Experience
Legend Has It
Manufacturing the Threat
The Metropolitan Opera: Dead Man Walking
Mission Raniganj (Mission Raniganj: The Great Bharat Rescue)
The Mission
Mission: Impossible - Dead Reckoning Part One
Moscow Mission
Munch: Love, Ghosts and Lady Vampires
My Big Fat Greek Wedding 3
Oppenheimer
Pain Hustlers
PAW Patrol: The Mighty Movie
Relax, I'm from the Future
Road to Boston (Boston 1947)
The Royal Hotel
She Came to Me
Stop Making Sense 40th Anniversary
Strange Way of Life
Taylor Swift: The Eras Tour
Taylor Swift: The Eras Tour - The IMAX Experience
Thank You for Coming
The Ex-Files 4: Marriage Plan
A Very Good Girl
The Virgin Suicides
Greater Toronto
Greater Ottawa
Montréal
Greater Montréal
Québec City
Greater Québec
Greater Vancouver
100 Mile House, BC
Abbotsford, BC
Airdrie, AB
Alliston, ON
Amherst, NS
Ancaster, ON
Antigonish, NS
Arnprior, ON
Assiniboia, SK
Baie-Comeau, QC
Barrhaven, ON
Barrhead, AB
Bathurst, NB
Beauport, QC
Belleville, ON
Beloeil, QC
Boissevain, MB
Bonavista, NL
Bonnyville, AB
Boucherville, QC
Bracebridge, ON
Brackley Beach, PE
Brampton, ON
Brandon, MB
Brantford, ON
Bridgewater, NS
Brockville, ON
Brossard, QC
Burlington, ON
Burnaby, BC
Burns Lake, BC
Caledon, ON
Calgary, AB
Cambridge, ON
Cambridge Station, NS
Campbell River, BC
Campbellford, ON
Campbellton, NB
Camrose, AB
Caraquet, NB
Cardston, AB
Carleton Place, ON
Carlyle, SK
Castlegar, BC
Charlottetown, PE
Chateauguay, QC
Chatham, ON
Chicoutimi, QC
Chilliwack, BC
Clarenville, NL
Clarington, ON
Cobourg, ON
Cochrane, AB
Cochrane, ON
Cold Lake, AB
Coldbrook, NS
Collingwood, ON
Coquitlam, BC
Corner Brook, NL
Cornwall, ON
Côte-St-Luc, QC
Courtenay, BC
Cowansville, QC
Cranbrook, BC
Dartmouth, NS
Dauphin, MB
Dawson Creek, BC
Daysland, AB
Deloraine, MB
Deux-Montagnes, QC
Dolbeau-Mistassini, QC
Dollard-des-Ormaux, QC
Drayton Valley, AB
Drumheller, AB
Drummondville, QC
East Gwillimbury, ON
Edmonton, AB
Edmundston, NB
Enderby, BC
Estevan, SK
Flin Flon, MB
Fonthill, ON
Fort Macleod, AB
Fort McMurray, AB
Fort Nelson, BC
Fort Saskatchewan, AB
Fort St. John, BC
Fredericton, NB
Gananoque, ON
Gaspé, QC
Gatineau, QC
Gibsons, BC
Glenboro, MB
Gloucester, ON
Goderich, ON
Grand Bend, ON
Grand Falls, NB
Grand Falls-Windsor, NL
Grand Forks, BC
Grande Prairie, AB
Gravenhurst, ON
Greenfield Park, QC
Greenwood, NS
Grenville, QC
Halifax, NS
Hamilton, ON
Hanover, ON
Happy Valley - Goose Bay, NL
Hay River, NT
Hazelton, BC
High Prairie, AB
High River, AB
Hudson Bay, SK
Humboldt, SK
Huntsville, ON
Indian Head, SK
Innisfail, AB
Invermere, BC
Iqaluit, NU
Joliette, QC
Jonquiere, QC
Kamloops, BC
Kapuskasing, ON
Kelowna, BC
Keswick, ON
Kindersley, SK
Kingston, ON
Kinmount, ON
Kirkland, QC
Kitchener, ON
La Malbaie, QC
La Pocatière, QC
La Sarre, QC
La Tuque, QC
Lac-Mégantic, QC
Lacombe, AB
Ladysmith, BC
Langford, BC
Langley, BC
LaSalle, QC
Leamington, ON
Les Îles de la Madeleine, QC
Lethbridge, AB
Lévis, QC
Lindsay, ON
Listowel, ON
Liverpool, NS
Lloydminster, SK
Longueuil, QC
Louiseville, QC
Lower Sackville, NS
Manitou Bewach, SK
Manning, AB
Markham, ON
Meadow Lake, SK
Medicine Hat, AB
Melfort, SK
Melville, SK
Midland, ON
Miramichi, NB
Mission, BC
Mississauga, ON
Moncton, NB
Mont-Laurier, QC
Montréal, QC
Mont-Tremblant, QC
Moose Jaw, SK
Mount Pearl, NL
Nanaimo, BC
Napanee, ON
New Glasgow, NS
New Minas, NS
New Westminster, BC
New-Carlisle, QC
Newmarket, ON
Niagara Falls, ON
North Battleford, SK
North Bay, ON
North Burnaby, BC
North Vancouver, BC
Oakville, ON
Okotoks, AB
Orangeville, ON
Orillia, ON
Orleans, ON
Outlook, SK
Owen Sound, ON
Palmerston, ON
Parry Sound, ON
Peace River, AB
Pembroke, ON
Penticton, BC
Petawawa, ON
Peterborough, ON
Pickering, ON
Pilot Butte, SK
Pincher Creek, AB
Pitt Meadows, BC
Pont-Viau, QC
Porcupine Plain, SK
Port Alberni, BC
Port Elgin, ON
Port Elmsley, ON
Portage la Prairie, MB
Powell River, BC
Prince Albert, SK
Prince Edward, ON
Prince George, BC
Prince Rupert, BC
Québec City, QC
Quesnel, BC
Red Deer, AB
Renfrew, ON
Revelstoke, BC
Richmond, BC
Richmond Hill, ON
Ridgeway, ON
Rimouski, QC
Rivière-du-Loup, QC
Roberval, QC
Rock Forest, QC
Rocky Mountain House, AB
Rocky View, AB
Rothesay, NB
Rouyn-Noranda, QC
Sackville, NB
Saint John, NB
Sainte-Anne-des-Monts, QC
Sainte-Geneviève, QC
Sainte-Marie, QC
Saint-Jean-sur-Richelieu, QC
Salmon Arm, BC
Saskatoon, SK
Sault Ste. Marie, ON
Scarborough, ON
Sechelt, BC
Selkirk, MB
Sept-Îles, QC
Shawinigan, QC
Sherbrooke, QC
Sherwood Park, AB
Slave Lake, AB
Smiths Falls, ON
Sorel-Tracy, QC
Spruce Grove, AB
Squamish, BC
St. Albert, AB
St. Catharines, ON
St. John's, NL
St. Paul, AB
St. Thomas, ON
St-Ambroise-de-Kildare, QC
St-Basile-Le-Grand, QC
St-Bruno, QC
Ste-Adèle, QC
Ste-Foy, QC
Steinbach, MB
Stephenville, NL
Ste-Thérèse, QC
Stettler, AB
St-Eustache, QC
St-Georges, QC
St-Germain-de-Grantham, QC
St-Hyacinthe, QC
St-Jerome, QC
St-Laurent, QC
St-Leonard, QC
St-Nicolas, QC
Stonewall, MB
Stouffville, ON
St-Pacôme, QC
Stratford, ON
Strathmore, AB
St-Raymond, QC
Sudbury, ON
Summerside, PE
Swan River, MB
Swift Current, SK
Sylvan Lake, AB
Tecumseh, ON
Terrace, BC
Terrebonne, QC
The Pas, MB
Thetford Mines, QC
Thornhill, ON
Thunder Bay, ON
Tilbury, ON
Tillsonburg, ON
Timmins, ON
Tisdale, SK
Toronto, ON
Tracadie, NB
Trenton, ON
Trois-Rivières, QC
Uxbridge, ON
Val D'Or, QC
Valleyfield, QC
Vancouver, BC
Vanderhoof, BC
Vaughan, ON
Victoria, BC
Victoriaville, QC
Ville-Marie, QC
Wainwright, AB
Waterloo, ON
Welland, ON
West Kelowna, BC
West Royalty, PE
West Vancouver, BC
Westville, NS
Wetaskiwin, AB
Weyburn, SK
Whistler, BC
White Rock, BC
Whitecourt, AB
Whitehorse, YT
Williams Lake, BC
Windsor, ON
Winkler, MB
Winnipeg, MB
Wolfville, NS
Wolseley, SK
Woodbridge, ON
Woodstock, NB
Woodstock, ON
Yarmouth, NS
Yellowknife, NT
Yorkton, SK
No showtimes found for "Haunted Mansion".
Please select another movie.
Showtimes by Province
Showtimes by City
Showtimes by Postal Code
Showtimes by Theatre
Entertainment
Photography
Press Releases
Russia-Ukraine War
Latin America
Middle East
Asia Pacific
Election 2024
Movie reviews
Book reviews
AP Top 25 Poll
Financial Markets
Business Highlights
Financial wellness
Artificial Intelligence
Social Media
Movie Review: Baby's first horror? Disney's 'Haunted Mansion' conjures up a story about grief
This image released by Disney Enterprises shows, from left, Owen Wilson, Rosario Dawson, LaKeith Stanfield, Tiffany Haddish and Danny DeVito in a scene from "Haunted Mansion." (Disney Enterprises via AP)
This image released by Disney Enterprises shows Jamie Lee Curtis in a scene from "Haunted Mansion." (Disney Enterprises via AP)
This image released by Disney Enterprises shows Hatbox Ghost, voiced by Jared Leto, in a scene from "Haunted Mansion." (Disney Enterprises via AP)
This image released by Disney Enterprises shows, from left, Rosario Dawson, Tiffany Haddish, LaKeith Stanfield and Owen Wilson in a scene from "Haunted Mansion." (Jalen Marlowe/Disney Enterprises via AP)
This image released by Disney Enterprises shows, from left, Chase Dillon, Rosario Dawson, LaKeith Stanfield, Owen Wilson and Tiffany Haddish in a scene from "Haunted Mansion." (Disney Enterprises via AP)
This image released by Disney Enterprises shows, from left, Owen Wilson, Danny DeVito, Rosario Dawson and Tiffany Haddish in a scene from "Haunted Mansion." (Jalen Marlowe/Disney Enterprises via AP)
This image released by Disney Enterprises shows Tiffany Haddish, center, in a scene from "Haunted Mansion." (Disney Enterprises via AP)
This image released by Disney Enterprises shows Lindsay Lamb as The Bride in a scene from "Haunted Mansion." (Disney Enterprises via AP)
This image released by Disney Enterprises shows Owen Wilson as Father Kent in a scene from "Haunted Mansion." (Disney Enterprises via AP)
LaKeith Stanfield is disarmingly good as a grief-stricken astrophysicist barely scraping by in New Orleans, and increasingly jaded about the spirit-crazed tourists and mythologies of the city he calls home.
Unfortunately, though, this character and performance is housed in " Haunted Mansion ," Disney's second attempt in 20 years to make a fun movie out of one of its beloved theme park rides. This version, directed by Justin Simien ("Dear White People") and written by Katie Dippold ("The Heat" and that iconic Babadook tweet ) is worlds better than the Eddie Murphy disaster, but it's not really fun, spooky or engaging enough to make much of an impression beyond the moment.
It's too bad because the movie has some great writing, ideas and production design, as well as a cast including Rosario Dawson, Owen Wilson, Danny DeVito, Tiffany Haddish and Jamie Lee Curtis, who seem game to go big in that way that actors are only really allowed to in movies aimed at a younger audience. Wilson, as a priest who recruits Stanfield to come to the haunted house to investigate, spins every line into gold. It's perfect comedic relief, which Haddish, oddly, does not get enough of. Playing a psychic, she's a bit more subdued than usual, maybe playing against her character's elaborate turbans (costumer designer Jeffrey Kurland and his team went all out, in the best way, for this stylish lot).
The main problem is that "Haunted Mansion" strains to make coherent sense out of the disparate parts of the ride — the paintings, the seance table, the dance hall, Madame Leota — while also trying to tell a sincere story about grief and catharsis. Wasn't the song about grim grinning ghosts coming out to socialize? This has more in common with the sadistic " Bird Box Barcelona " than I thought possible for a Disney movie, but at least someone had the good sense to cast an effortlessly menacing presence like Jared Leto as the bad ghost.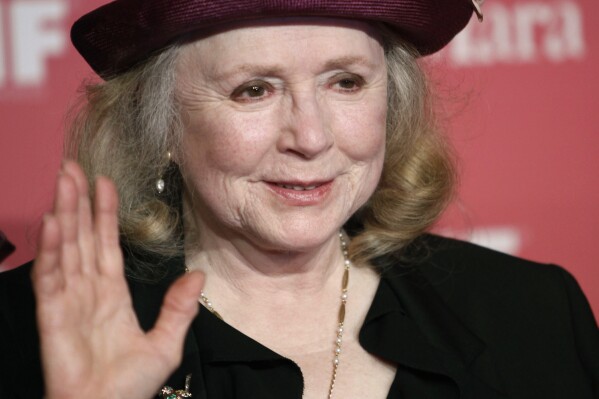 AP Entertainment's new TikTok account is officially here! From celebrity interviews to trending explainers, you can see all of this plus the top moments in showbiz by following @apnewsentertainment on TikTok.
Still, this house has too many rooms and options for one movie — not to mention for a single mom (Dawson) looking to make a fresh start with her snappily dressed son by starting a bed and breakfast. I do wonder, hauntings aside, what her business plan was for this massive estate.
"Haunted Mansion" gets off to a needlessly confusing start, jumping around timelines and introducing its ensemble without much context, including Stanfield's Ben as a ghost skeptic and, separately, Dawson's Gabbie and her son Travis (Chase Dillon), as they move into the house in the middle of the night. This sequence is perfectly eerie and funny as Travis starts to explore the strange house, immediately noticing creepy oddities. Gabbie tries to reassure him until she catches her own glimpse of a wandering knight and they book it for the exit.
The haunted mansion catch is that once you enter the house, a ghost attaches itself to you — just like in the Doom Buggies in the ride — and haunts you until you come back. There is a lot of explanation but also somehow not enough as it's still a little unclear how they get from A to B. This movie gets tangled up in its own mythology and labyrinth of logic.
"Haunted Mansion" also attempts to employ modern horror flourishes that one might see in an R-rated Blumhouse movie but for the under-13 set. It's a strange trend in kids movies to try to do the same thing you'd do in an adult movie but tamed down. This was recently a problem in the "Paw Patrol" movie, of all things, which seems to be partly homage to the later "Fast & Furious" films. Perhaps this is welcome in a horror context for kids itching to watch the more grown-up fare. But did we need to up the scare factor for kids in this way? Regular old ghost stories and a childlike imagination have been doing that heavy lifting for as long as there have been kids in the world. They don't need "Insidious"-lite terror.
And then there's this whole death thing, which in a movie about a haunted mansion makes sense, but "Haunted Mansion" perhaps takes it, and the kitchen sink computer graphics, a little too far.
The gold standard for these ride-based movies is still the first "Pirates of the Caribbean," which they have not been able to replicate. But it's interesting to have "Haunted Mansion" come on the heels of something like the "Barbie" movie — an auteur-driven, best-case scenario born out of a product . "Haunted Mansion" is by no means a terrible movie, or even an unpleasant watch, but it's just missing the magic that makes the trip to the theaters (or Disney World) worth it.
"Haunted Mansion," a Walt Disney Co. release in theaters Friday, is rated PG-13 by the Motion Picture Association for "scary action, some thematic elements." Running time: 122 minutes. Two stars out of four.
MPA Definition of PG-13: Parents strongly cautioned. Some material may be inappropriate for children under 13.
Follow AP Film Writer Lindsey Bahr on Twitter: www.twitter.com/ldbahr .
THE PUMPKIN KING
HOLIDAY LAYOVER
SEPTEMBER 26TH - NOVEMBER 5th
Haunted Manor is an immersive and interactive twist on the game of mini-golf.
You'll putt your way through an 18-hole course set in a haunted manor with a
ghoulish story to tell.
General Admission: $24.95
15 & Under: $17.95
Now Licensed!
Come early to enjoy a beverage in our lounge.
Battle it out in your own private Ping Pong lounge.
Enjoy a selection of alcoholic and non-alcoholic beverages to keep you fuelled.
Haunted Manor offers a fun and interactive way to engage as a group, whether it's a birthday party, corporate team-building experience, or your special event. Our private events give you and your crew uninterrupted access to the entire venue.
Kids birthday parties at Haunted Manor Victoria have been a hit! The birthday crew will start with a round of mini-golf, followed by pizza and Jones Sodas in your own private ping pong lounge.
STUDENT NIGHT
40% OFF STUDENTS
Every Monday night from 5-11pm
Use the code: STUDENTMONDAYS when checking out online. NOT VALID DURING OCTOBER
Valid student ID is required for guests over 18.
Eat and Drink
Entertainment
Real Estate
Things To Do
Disney Just Opened A 'Haunted Mansion' In Toronto & You Can Explore A Creepy 'Séance Room'
It's free to enter, if you dare.
The Haunted Mansion Séance Room in Toronto, Ontario.
It may not be Halloween just yet but something spooky has arrived in the city. Walt Disney Studios Canada has brought a bit of hocus pocus to Toronto ahead of spooky season with a spine-chilling pop-up event.
The Haunted Mansion Séance Room is an immersive experience that will bring your nightmares to life. Opening at Queen's Quay Terminal North from July 21 to 30, the event is full of spirits, ghosts, and more.
See on Instagram
The attraction will give you a little taste of Disney's upcoming film The Haunted Mansion which is opening in theatres on July 28. You may recognize the name from the Haunted Mansion rides at Disney parks as well as the 2003 Disney film.
The movie features Owen Wilson, LaKeith Stanfield, Jared Leto, and Jamie Lee Kurtis and follows the tale of a woman trying to rid her newly-bought home of spirits.
Toronto's Haunted Mansion Séance Room will take you to a"world of spirts and uncovered secrets to meet and interact with a ghostly psychic forever trapped inside a mesmerizing crystal ball."
Be warned, "those who dare to enter, may leave with hitchhiking ghosts and a Haunted Mansion themed surprise."
The experience is free to visit so if you're feeling brave, you may want to plan a trip to this spooky spot.
Haunted Mansion Séance Room
Haunted Mansion experience in Toronto.
Courtesy of Walt Disney Studios Canada
Price: Free
When: July 21 to 30, 2023, 9 a.m. to 9 p.m.
Address: Harbourfront - Queen's Quay Terminal North - South side of the intersection of Queen's Quay West and York Street
Why You Need To Go: This spooky spot is free to visit, if you dare.
Walt Disney Studios Canada Instagram
Before you get going, check out our Responsible Travel Guide so you can be informed, be safe, be smart, and most of all, be respectful on your adventure.
8 Things To Do In Toronto This Summer That Only Locals Know About ›
You Can Take A Ghost Tour Of Toronto's Harbour This Fall & Journey To A Haunted Lighthouse
Toronto's 'haunted' theatre has a spine-tingling backstory & you can explore it after dark, toronto is getting an enchanted wonderland bar & it'll take you through the looking glass, 6 haunted places in toronto where you could come face to face with a ghost, halloween haunt at canada's wonderland will have 3 new mazes & wicked attractions this fall.
Things to do
Community Partnership
Events Calendar
Here's a list a Vancouver Island spots featured on Amazing Race Canada this week (PHOTOS/SPOILERS)
Spoiler alert!
While we won't mention who was eliminated in last night's episode of Amazing Race Canada, we will talk about some of the spots and challenges featured!
Tuesday night's episode of the Amazing Race Canada brought a whirlwind of excitement to our screens as contestants explored the beautiful landscapes and iconic landmarks of southern Vancouver Island.
As one of the two Vancouver Island teams returned to the race, the anticipation among viewers was palpable, and the episode did not disappoint.
The action-packed adventure kicked off with contestants on the hunt for driftwood animal sculptures concealed within the enchanting Malahat Skywalk.
This unique challenge showcased the region's natural beauty, highlighting the picturesque views that southern Vancouver Island is known for.
Next, the contestants ventured to the historic Craigdarroch Castle, where they had to search for replica props from Disney's The Haunted Mansion. The combination of history and pop culture added a delightful twist to the race, making it engaging for both the participants and the audience.
While some teams had to tackle an additional mission at the Victoria Bug Zoo, others faced off with the Canadian Scottish Regiment at the Colville Park Sports Field in Esquimalt.
This encounter with local culture and heritage brought a sense of community and camaraderie to the competition.
The final challenge took place in the charming town of Sooke, where contestants arrived at the picturesque harbour for their last test of the episode.
Thank you @AmazingRaceCDA for choosing #Sooke for the challenge and pit stop! So grateful to the production team, participants and all of our #Sooke locals and @SookeCa staff whom made this day an #Amazing day! pic.twitter.com/jkkp8jszzK — Maja Tait (@MajaTait) July 26, 2023
Sooke Mayor Maja Tait warmly welcomed the racers at Whiffin Spit, a 2.7-kilometer sandbar known for its breathtaking scenic walks.
The contestants' journey to this point had been filled with exhilarating challenges and breathtaking landscapes, making it a truly unforgettable experience for both them and viewers.
Mayor Maja Tait expressed her gratitude on Twitter, thanking the Amazing Race Canada for choosing Sooke as a challenge and pit stop location. She appreciated the collaborative efforts of the production team, participants, and the local community in making the day truly amazing.
As the episode came to a close, a preview hinted that more Vancouver Island spots could be featured, including a possible visit to Langford.
So make sure to tune in next Tuesday, August 1st, to see which other hidden gems southern Vancouver Island had in store for the contestants.
The Amazing Race Canada's connection with Victoria goes beyond this episode, as the region previously hosted the starting line of the show's sixth season in front of the stunning Hatley Castle at Royal Roads University in Colwood back in 2018.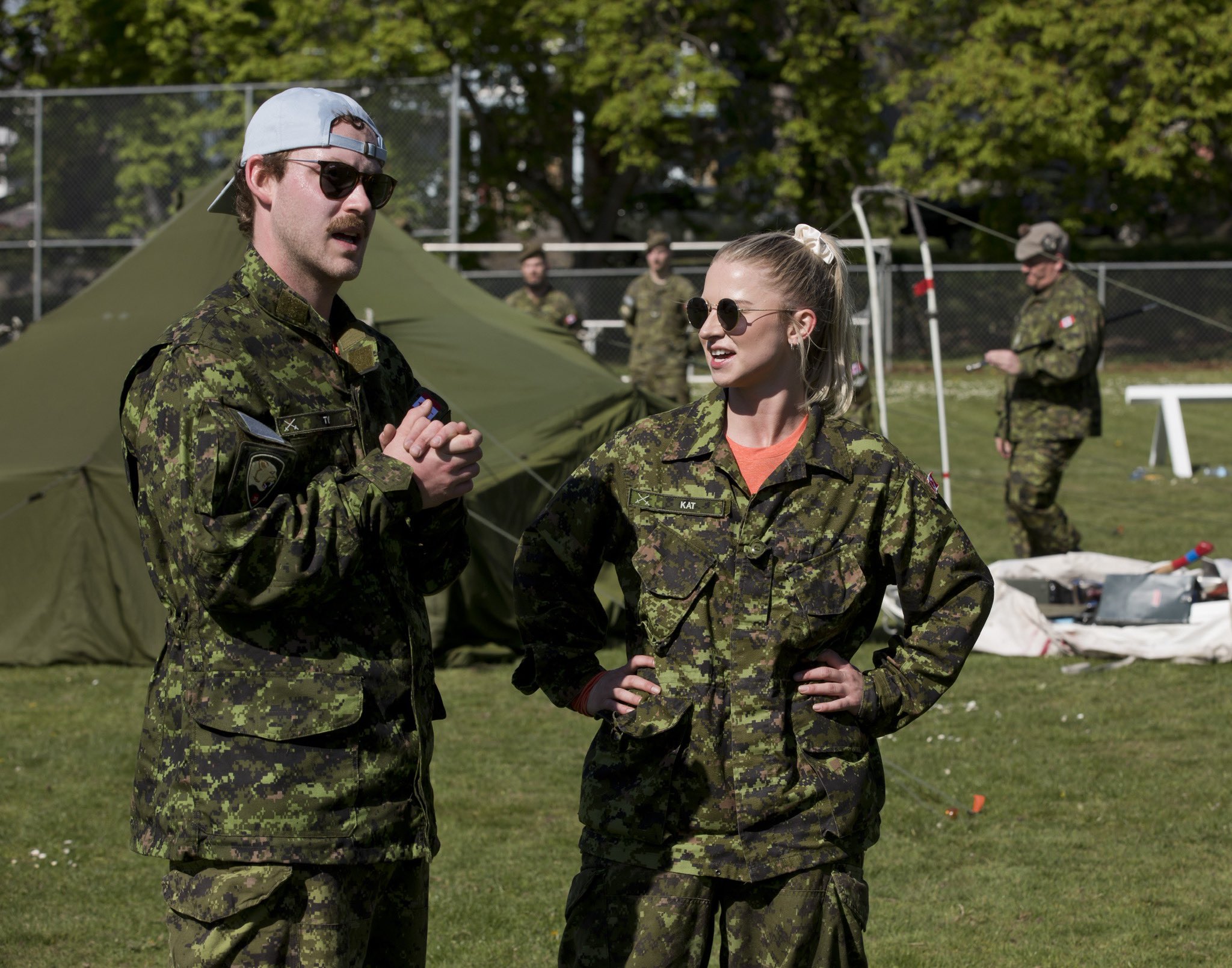 Take in that view😍 An all-new episode of The #AmazingRaceCanada is on TOMORROW at 9/8c on CTV. pic.twitter.com/b0s30zsFJ1 — The Amazing Race Canada on CTV (@AmazingRaceCDA) July 24, 2023
We know this city. You should too. We uncover the best of the city and put it all in an email for you!
You've been successfully subscribed to our newsletter!
RELATED ARTICLES MORE FROM AUTHOR
11 stunning captures of the annular solar eclipse over Vancouver Island (PHOTOS)
US Coast Guard rescues two Canadian sailors in heroic operation (VIDEO)
Here's how Victorians can apply to be on Amazing Race Canada
Terms and Conditions
Commenting Policy
Contest Rules