Ghost: the definitive guide to every member of their crazy universe
From Papa Emeritus I to IV to Papa Nihil, Sister Imperator and beyond, here's everything you need to know about Ghost's colourful cast of characters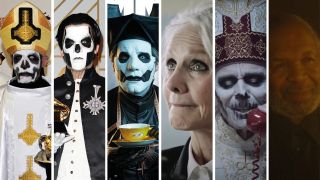 Ghost have long been shrouded in mysterious shenanigans. As well as the largely anonymous Nameless Ghouls that make up the bulk of the band, with each passing album, Ghost mastermind Tobias Forge has introduced a ghastly lead character to front the fold, starting back in 2010 with Papa Emeritus I for debut album Opus Eponymous . After Papas II and III followed for Infestissumam and Meliora respectively, for 2018's Prequelle , there was no numbered Papa to be found – just a Cardinal and another, newly introduced ancient figure known as Papa Nihil.
The plot has only thickened since then, with Cardinal Copia being upgraded to a Papa all of his own for the Impera era and even more strange and spooky characters being introduced into the Ghost canon. Here's our definitive guide to all of them so far.
Papa Emeritus I
AKA: The first one. Years Of Service: 2010-2012. Notes: Papa Emeritus I was the OG Ghost frontman and could usually be found stalking back and forth on stages wielding his trusty thurible (that's that big, swinging incense burner thingy he used to have). The original, certainly, but arguably not the best.
Papa Emeritus II
AKA: The scary one. Years Of Service: 2013-2015. Notes: With a far ghastlier looking visage than his predecessor, Papa Emeritus II was also the first Papa to ditch the makeup when he fronted a special, three-song Ghost set for an Australian website in 2014. Though we're still not convinced that was his real face, either.
Papa Emeritus III
AKA: The dandy. Years Of Service: 2015-2017. Notes: Allegedly the younger brother of Papa Emeritus II, Papa Emeritus III brought a new energy to Ghost, shrugging off his Papal robes mid-set for a snazzy suited-and-booted look that came with a host of sexually-charged stage moves. Oooh, the cad. It set a a new precedent for the dynamics of how Ghost shows would usually operate (let's just say the costume change count has only gone up since then). Papa III was eventually and unceremoniously killed off, along with his two predecessors, his decapitated head appearing on the cover of Metal Hammer in 2018. Oh dear.
AKA: The old one. Years Of Service: 1969-2020 alive, 2020-2022 as a spooky spirit Notes: Making his live debut seconds after Papa III was dragged off stage in Sweden in late 2017, Papa 0 looked older than time itself (er, no offense). His role was seemingly to mentor younger Papas and Papas-in-waiting, not least a newly arrived Cardinal who seemed to have more than just professional connections to the old-timer. Papa 0 could also, it would appear, bust out a mean saxophone solo, but that sadly wasn't enough to save him when he was rudely offed live onstage in Mexico in 2020. Then resurrected in 2022 to play sax again. This band's health insurance renewal rates must be through the roof, quite frankly.
Cardinal Copia
AKA: The one that wasn't a Papa (but is now). Years Of Service: 2018-2020. Notes: Providing a combo breaker by eschewing the corpsepaint and having a decidedly less pope-y fashion sense, Cardinal Copia was the lovably daft Papa-in-waiting that brought an extra flash of sass to the Ghost camp. Tobias Forge once suggested to us that, unlike previous Ghost frontmen, Cardi C might actually stick around for a few records - and he was half-right. In March 2020, on stage in Mexico, The Cardinal was surrounded by The Clergy and transformed into Papa Emeritus IV. A new dawn beckoned...
Papa Emeritus IV
AKA: The grandest Papa yet Years Of Service: 2020-present Notes: The upgraded Cardinal is currently serving as the fourth Papa Emeritus, and if Ghost's latest live show is anything to go by, he may be the most extravagant one yet. Packing dazzling robes, a fancy new hat (or three) and a fine array of new stage costumes, he's perfectly set to lead what looks to be Ghost's most over the top and bombastic era ever. But what happens when The Clergy grow tired of him and decide it's time for a freshen-up? Could Ghost's current hero buck the trend and leave the fold with his head and body intact? Could a serving Papa IV become Papa V? Or is he doomed to join his predecessors in death? Only time will tell.
The Nameless Ghouls
AKA: The band. Years Of Service: 2010-Present. Notes: Less individuals and more a mass of souls represented onstage by mysterious, anonymous figures. They seem to grow in number with each passing album cycle, and get their own revamp to go alongside each newly introduced (or upgraded) frontman. Currently, The Nameless Ghouls are rocking a badass steampunk look. We approve.
Sister Imperator
AKA: The matriarch. Years Of Service: 1969-Present (at least) Notes: A figurehead behind the scenes, the mysterious Sister Imperator has appeared in a number of videos put out by Ghost in recent years, and she seems to have a particular (motherly) affinity for The Cardinal/Papa IV. We got to see both Sister Imperator and Papa Nihil in their younger incarnations during Ghost's Kiss The Go-Goat era.
Mr. Saltarian
First introduced in Chapter 10 of Ghost's ongoing video series, Mr. Saltarian is yet another mysterious religious figure with definite but somewhat murky connections to The Clergy. With poor Papa IV's future seemingly up in the air as of Ghost's most recent Chapters, it seems that Mr. Saltarian may have a part to play in the increasingly paranoid frontman's ultimate fate.
AKA: The main event. Years Of Service: 2010-Present. Notes: The mysterious cult from which these strange beings all stepped forth, The Clergy is the centre point for everything that Ghost is, was and shall be. They remain anonymous, omnipotent and powerful. Which is metal as fuck, to be fair.
Father Jim Defroque
AKA: The Bad Boy Priest Years Of Service: [unknown]-Present Notes: Introduced in a half-hour special on YouTube entitled "Jesus Talk With Father Jim Defroque" released on Easter Sunday 2023, at first it appeared the Pastor was the antithesis of our favourite Satanic Swedes and a true man of the cloth as he disapprovingly dissected lyrics from bands including Ministry, Soundgarden and Green Day (all Jesus themed, naturally).
It wasn't long before Father Defroque's true colours came out, however: suspicious sniffs throughout his YouTube special turned into a full bender during the Jesus He Knows Me video featuring copious amounts of blow, guns and erm, a questionable haircare regimen. How does he fit in with the wider Ghost lore? Well, we guess we'll find out pretty soon...
Metal Hammer Newsletter
Sign up below to get the latest from Metal Hammer, plus exclusive special offers, direct to your inbox!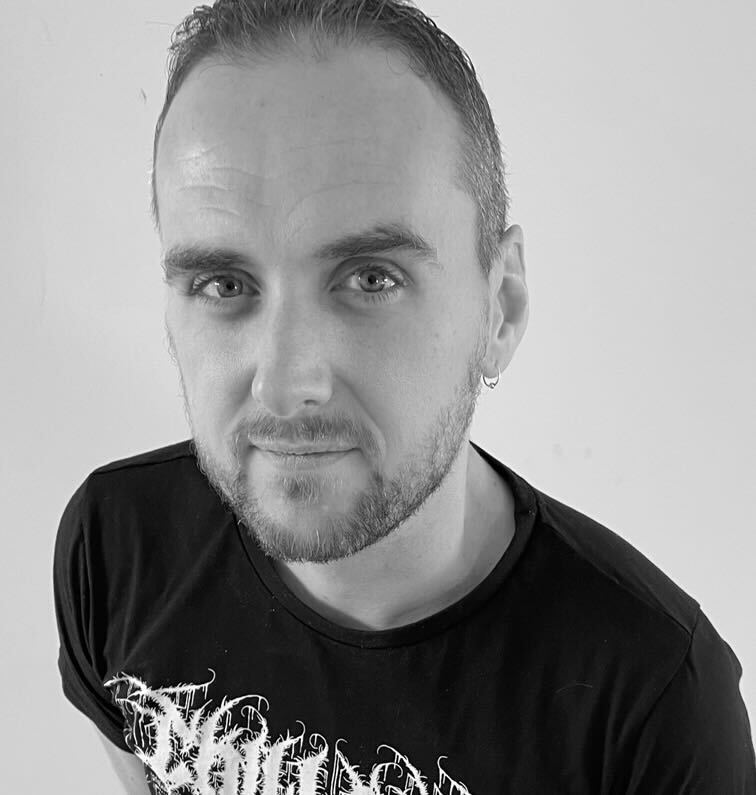 Merlin moved into his role as Executive Editor of Louder in early 2022, following over ten years working at Metal Hammer. While there, he served as Online Editor and Deputy Editor, before being promoted to Editor in 2016. Before joining Metal Hammer, Merlin worked as Associate Editor at Terrorizer Magazine and has previously written for the likes of Classic Rock, Rock Sound, eFestivals and others. Across his career he has interviewed legends including Ozzy Osbourne, Lemmy, Metallica, Iron Maiden (including getting a trip on Ed Force One courtesy of Bruce Dickinson), Guns N' Roses, KISS, Slipknot, System Of A Down and Meat Loaf. He is also probably responsible for 90% of all nu metal-related content making it onto the site.
"I learned that any innocent little comment can be twisted to make it seem something that it isn't": Mike Portnoy on his departure from Dream Theater
"I am overwhelmed with joy to be returning home and reuniting with my brothers!" Dream Theater announce the return of Mike Portnoy to the band after 13 years
10 rock anthems only played live once
Most Popular
By Holly Wright 24 October 2023
By Scott Munro 24 October 2023
By Matt Mills 24 October 2023
By Chris Wheatley 24 October 2023
By Fraser Lewry 24 October 2023
By Tom Bryant 23 October 2023
By Vicky Greer 23 October 2023
By Paul Brannigan 23 October 2023
By Dannii Leivers 23 October 2023
By Matt Mills 23 October 2023
By Will Marshall 23 October 2023
U2 and YOU in Vegas
Portnoy/Dream Theater Reunion
Frances Bean Cobain Wedding
Top Albums According to Critics
Loudwire Nights
Ghost Female Bassist's Identity Seems to Have Been Revealed
Apparently, Ghost 's new female bassist has been revealed! However, the lady ghoul isn't one of the musicians rumored to reside behind the mask in a widely-publicized theory which made the rounds last week. It now appears to be Megan Thomas of the tribute band Lez Zeppelin.
Some sleuth-like detective work by a MetalSucks reader has revealed the proverbial smoking gun: A red, square-shaped ring has been worn on the middle finger of the left hand by Thomas and the new ghoul. Could be a coincidence, but an X-shaped tattoo is also shared on the middle finger of the ghoul and Thomas' left hand.
Thomas has also reportedly been absent from recent Lez Zeppelin gigs. The all-female Led Zeppelin cover band (which was founded in 2004) has become extremely popular, amassing over 600,000 Facebook fans.
Recently, rumors suggested that former White Zombie bassist Sean Yseult was Ghost's new female ghoul. Her bass chops and affinity for horror made Yseult the perfect potential ghoul. She even tweeted a response to the rumors:
Linnéa Olsson, former guitarist for The Oath, was also said to be the bassist's true identity… but both theories seem to have been debunked, thanks to the finger tattoo and ring linked back to Lez Zeppelin bassist Megan Thomas.
Be sure to check out Ghost and the band's new female ghoul on their North American 'Popestar' tour! For the full list of tour dates, click here .
See Where Ghost Landed in the Top 50 Metal Bands Who Released Their First Album in the 21st Century
Ghost: Inside the Satanic Cult Concept
PRIEST Feat. Former Members Of GHOST: 'Techno Girl' Music Video Released
Following up on the triumphant "A Signal In The Noise" , released at the end of 2021, PRIEST , the synthwave act featuring former members of the Grammy Award -winning Swedish rock act GHOST , has just unleashed a follow-up single, "Techno Girl" . The track trades the distorted guitars of PRIEST 's former gig for icy synths and throbbing drums to craft a memorably melodic ode to female badassery.
To promote the song, the band decided to create its biggest, most elaborate music video to date, collaborating with in-demand filmmaker and videographer Vicente Cordero ( Industrialism Films ),who has helmed videos by CRADLE OF FILTH , SKOLD , 3TEETH , QUEENSRŸCHE and others. Cordero pulls out all the stops for "Techno Girl" , saturating the screen with neon colors and retro graphics to bring the song's central character to life, an ass-kicking, video game playing, motorcycle riding, gun toting renegade who has no problem holding her own in Cordero 's quasi-futuristic hyper-violent world. The video showcases the cinematic quality of PRIEST 's sound, which has already been tapped by major Hollywood producers for inclusion in the upcoming Mel Gibson movie "Hot Seat" .
As the bandmembers themselves declare: "This is a hi-octane bop with instant hooks that scores the futuristic mindscape of PRIEST . Vicente masterfully realizes that vision and we only wish we made the song longer so we could see more of it. Strap your belt on properly and enjoy 'Techno Girl' !"
PRIEST will embark on a European tour, "Eurotour 2022" , with special guests SJÖBLOM and CRAVEN , at the end of March.
Hailing from the same icy darkness of the Scandinavian inland that birthed GHOST , PRIEST consists of a trio of musicians — vocalist Mercury , who was known as Water when he played bass for GHOST , keyboardist Salt , formerly known as GHOST keyboardist Air , and programmer/ keyboardist Sulfur — who came together in 2017 and started releasing their own unique brew of electronic music that bears little sonic resemblance to their former band yet still shares the same creative DNA. But whereas GHOST borrowed their theatrics from old school horror and '80s rock, PRIEST comes steeped in cyberpunk and industrial music.
PRIEST 's upcoming full-length album, due later in the year via Cleopatra Records , was produced by another GHOST alumni, Simon Söderberg ( GHOST guitarist and producer/engineer of debut album "Opus Eponymous" ).
In 2020, PRIEST released a new album called "Cyberhead" , the follow-up to its debut, "New Flesh" . "Cyberhead" was the first album since original singer Tom Åsberg (also known as Ginger Khan ) left the band to pursue other projects. PRIEST mastermind Linton Rubino has taken over on vocals, which are performed by a masked character they call Mercury .
Back in 2017, GHOST leader Tobias Forge was sued by four former members of the band after being dismissed by the group's founder the previous December. They accused the singer of cheating them out of their rightful share of the profits from the band's album releases and world tours. The lawsuit was filed in the district court of Linköping, Sweden, where GHOST was originally based. It claimed that a partnership agreement existed between Forge and the four former members, all of whom performed anonymously in the band as Nameless Ghouls. As a result of the lawsuit, Forge was forced to reveal his identity after years of performing in a mask as Papa Emeritus . He has maintained that "no legal partnership" ever existed between him and the other members.
In May 2018, Linton , who played bass live in GHOST from 2013 to 2014 in the role of the Nameless Ghoul Water , blasted the band's 2018 album "Prequelle" , saying he was "ashamed to have been part of that" and calling the music "a joke" and "mainstream shit."
Comments Disclaimer And Information
BLABBERMOUTH.NET uses the Facebook Comments plugin to let people comment on content on the site using their Facebook account. The comments reside on Facebook servers and are not stored on BLABBERMOUTH.NET. To comment on a BLABBERMOUTH.NET story or review, you must be logged in to an active personal account on Facebook. Once you're logged in, you will be able to comment. User comments or postings do not reflect the viewpoint of BLABBERMOUTH.NET and BLABBERMOUTH.NET does not endorse, or guarantee the accuracy of, any user comment. To report spam or any abusive, obscene, defamatory, racist, homophobic or threatening comments, or anything that may violate any applicable laws, use the "Report to Facebook" and "Mark as spam" links that appear next to the comments themselves. To do so, click the downward arrow on the top-right corner of the Facebook comment (the arrow is invisible until you roll over it) and select the appropriate action. You can also send an e-mail to blabbermouthinbox(@)gmail.com with pertinent details. BLABBERMOUTH.NET reserves the right to "hide" comments that may be considered offensive, illegal or inappropriate and to "ban" users that violate the site's Terms Of Service. Hidden comments will still appear to the user and to the user's Facebook friends. If a new comment is published from a "banned" user or contains a blacklisted word, this comment will automatically have limited visibility (the "banned" user's comments will only be visible to the user and the user's Facebook friends).
Every Member Of Ghost Explained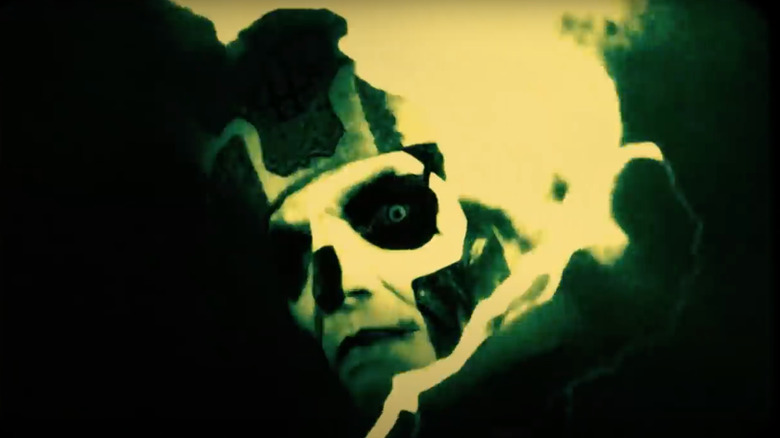 Ghost is not just a metal band — they are an entire phantasmagoria, haunted by the lore and rumors dreamed up by their lead singer and mastermind, Tobias Forge. 
Forge, who grew up in Linköping, Sweden, took on his brother's obsession with rock and amassed an enviable collection of metal magazines before he was 10 (via Los Angeles Times ). He got into the underground metal scene in his teens. He looks back at that time as having been deeply immersed in death metal and black metal, but those genres were hardly his only inspirations. As Total Guitar says, he was inspired by everything from Black Sabbath to Blue Oyster Cult and even ABBA (they are part of his Swedish heritage, after all).
Ghost started out with an inverse Pope who worshipped the devil and was often surrounded by his Nameless Ghouls. That Pope, Papa Emeritus I, was mysteriously killed off only to be replaced by his successor, Papa Emeritus II. The inevitable happened again: Forge (the only one behind those corpselike faces) buried the Papas for a while and performed as Cardinal Copia, who was eventually anointed as another Satanic Pope. But listen closely, because the lyrics are far from a musical black mass.
"The lyrics are not about God. They're about man," Forge told the Los Angeles Times. "We are, at the end of the day, an occult, pop, satanic sort of rock 'n' roll band meant to entertain a group of people who are already down with that stuff."
Papa Emeritus I (2010-2012)
Papa Emeritus I was the first demonic Pope character of Ghost who emerged with their premiere album "Opus Eponymous." It was the moment church went metal.
The skull-esque makeup, mitre, and robes adorned with upside-down crosses — which all the Papa iterations would wear in one form or another — were the brainchild of lead singer Tobias Forge. The Los Angeles Times observes that Forge had a different approach to occult metal as opposed to the expected chorus of screams and swears and explosive guitar riffs. He delivers the lyrics of a black sermon with a hypnotically melodic voice. Ghost first formed in 2006, and the release of "Opus Eponymous" in 2010 saw the emergence of the first of a line of anti-Popes blessing (or should it be damning?) the stage (via  Ghost Cult Magazine ).
The vestments of Papa Emeritus I are mostly black, crowned with a silver mitre and slashed with red panels glittering with the repeated Cross of Saint Peter. Watch Forge perform as Papa I singing "Death Knell"  at a 2011 concert, and it is clear he goes beyond just throwing on a costume to embodying the character — though the costume is a spectacle in itself. His hand motions appear to be leading a blasphemous mass as he walks solemnly across the stage.
Papa Emeritus II (2013-2015)
As "Opus Eponymous" gave way to the band's second album, "Infestissumam," Papa Emeritus I was overthrown by Papa Emeritus II. The successor to Emeritus I appeared with an even ghastlier face and more elaborate vestments that were almost completely black, with the only flashes of heavenly light coming from his silver mitre and ornamental inverted crosses. According to  Seattle Weekly , "Infestissumam" is an album devoted to the mythical birth of Satan. This disturbed some printers to the point that they actually refused to print the album art for the deluxe edition, which features — among other unholy things — a throwback to the 16th century in the form of a massive Renaissance orgy. It was because of this that the release ended up being delayed.
Forge was still anonymous at this point — as anonymous as the Nameless Ghouls who made up the rest of the band. In the middle of 2014, one of the Ghouls leaked the impending replacement of Papa Emeritus II to Louder  as the "Infestissumam" cycle came to a close and teased possible candidates for the Papacy. The Ghoul in question was referring only to the character and not Forge himself, but remember that Forge still cloaked himself in anonymity during this era. Deepening the mystery was the mention of the band considering candidates when the only ones to be considered were coming into being in Forge's imagination. Blabbermouth.net  gave away that Papa Emeritus II was last seen, appropriately enough, holding up a coffin lid on the cover of Sweden Rock Magazine.
Papa Emeritus III (2015-2017)
Papa Emeritus III is actually supposed to be the younger brother of Emeritus II, born only three months later — how that works out biologically remains a mystery (via  Louder ). This Papa's skull face is more abstract, and his papal robes are slashed with purple, a slightly less nightmarish departure from his predecessor. Metal Insider announced the transformation in 2015 when Ghost supposedly recruited Papa III for their latest album, "Meliora." When Forge still went unidentified, the band wanted fans to believe that each Papa was a new singer rather than a different persona their only lead singer conjured up.
Another Nameless Ghoul told Loudwire that the succession of Papas was not unlike different actors playing the same role. That same Ghoul went on to say that the imagery and music of Ghost are inextricably linked. The band had no visuals when they put out their first EP, but their ghoulish image soon followed. In another Loudwire interview, Forge himself admitted that he had a reason for killing off previous Papas. While they all succeeded, and he never had a favorite, he needed to keep his audience (and himself) engaged somehow. "If we just continued with Papa to Papa to Papa to Papa, that would grow very boring," he said.
The Papa characters vanished temporarily after Papa III's "death" (though they are briefly seen as corpses in the "Chapter Three: Back on the Road" video). In a move that almost seems sacrilegious, the next frontman of the band was a mere cardinal.
Papa Nihil (2017-2020 and 2022-present)
Also known as Papa Emeritus Zero, Papa Nihil is the most ancient Papa character, and he first appeared at a Gothenburg concert and announced, "The Middle Ages begin now."
Papa Nihil has the sunken face of a mummy and the gilded robes of an archangel. He always seems to be on his last breath, shambling onstage with a walking stick in one hand and an oxygen mask over his mouth, according to Kerrang . This Papa is a central character in Ghost's promo videos from his wheezing entrance in "Chapter One: New Blood," where he insists his bloodline goes back generations upon generations, to his remembered '60s youth in "Chapter Eight: Kiss the Go-Goat".
The videos unravel Nihil's backstory, revealing that he was once a rocker in '60s Los Angeles. As Kerrang also remembers, the band supposedly played their first gig — to promote their new EP "Seven Inches of Satanic Panic" (released by Galaxy Recordings) — at the Whiskey-A-Go-Go Bar right on the Sunset Strip. "Seven Inches" was Ghost's actual 2019 vinyl record, which his aging fingers revealed at the end of "Chapter Eight," as he claimed it was time to rerelease the EP that gave his band their big break in 1969. He appears on the cover as a psychedelic nightmare.
Inevitably, Papa Nihil went on to die like the others, but unlike them, he was eventually resurrected. Planet Radio named him as the band's official anointer and saxophonist.
Cardinal Copia (2018-2020)
The poster ghoul for the album "Prequelle" wasn't an undead Pope but a cardinal sans white face paint, though still rocking the look of blackened eye sockets. Cardinal Copia has no relation to the exalted bloodline of the Papas. This is something Papa Nihil keeps endlessly complaining about starting in "Chapter One: New Blood."
As Loudwire observed, the video "Chapter Seven: New World Redro" is an homage to Stephen King's "The Shining." Papa Nihil repeatedly types, "All work and no play makes Papa a bad dad," while Cardinal Copia navigates the clergy headquarters — already a shadowy mausoleum — on a tricycle and runs into the same sorts of terrors Danny Torrance encounters in the movie. Notably, there is a pair of twin girls who walk on either side of Papa Nihil in some of the videos. They channel those creepy twins that beckoned Danny to come play with them by having them materialize in front of the Cardinal and try to get him to join in a ghostly game of Red Rover before they suddenly vanish.
Forge started rumors that Cardinal Copia could survive for more than one tour, as he told Australia's "The Music" podcast (via Loudwire ) in 2019. "Right now, if everything goes according to plan, we're hoping for Cardi to be strong enough and cool enough to possibly do something that none of the previous ones have done, and that's basically to do two cycles," he explained.
Papa Emeritus IV (2020-present)
Turned out Cardinal Copia escaped the fate of death to be reanointed as Papa Emeritus IV. No wonder he inherited Cardinal Copia's eye makeup.
Though Tobias Forge previously said he wasn't going to create any more Papas, he morphed Cardinal Copia into one. The unholy anointing happened during a 2020 concert in Mexico City, which also marked Forge's 40th birthday (via Revolver ). The transformation is captured in Ghost's "Life Eternal" video, in which a clip of Cardinal Copia somberly walking down the hall of the Clergy's mausoleum headquarters gives way to legions of adoring fans with and without makeup and masks (and sometimes mitres). The video ends in an explosion of smoke and confetti that makes way for the newly mitred Papa.
Papa Emeritus IV is the flashiest Papa character yet, with jewel-encrusted vestments decked out in gold thread. He went from Cardinal to Pope to usher in the era of Ghost's latest album, "Impera", according to Distorted Sound Magazine . Kerrang announced an epic crossover when Iron Maiden made this Papa a character on their "Legacy of the Beast" mobile game. Forge himself is a Maiden fan — something he focused on in a 2018 interview with Loudwire  — and has even toured with them. "There's a lot of cross-pollination between Iron Maiden and Ghost nowadays," he told the outlet. "They have been extremely important for my whole reason wanting to be here and the reason why I've gotten to the place where I am now."
Omega (Martin Persner, 2010-2016)
Ever wonder who those spooky masked figures behind Papa (or Cardinal Copia, depending on the era) are? The Nameless Ghouls of Ghost had their identities set aside for more emphasis on the music and the mythos that Forge created for the Ghost universe. Ghouls have come and gone — but at least some have been revealed.
Guitarist Martin Persner was one iteration of the Nameless Ghoul known as Omega, according to Metal Injection . The former bandmate of Forge's — who played alongside him in Magna Carta Cartel pre-Ghost — was also the first Nameless Ghoul to reveal his human form. Initially, there was skepticism surrounding whether he was telling the truth since his face always remained hidden behind some sort of mask. But the rings he wears in the video announcing his parting ways with the band in 2017 are the same as those Omega wore up until then.
"I wrote some songs [for Ghost], but mostly it was [Tobias's] own songs, and I would come along, maybe, and say, 'Oh, it should be like...' and we would fight — as always," he told GoetiaMedia . Why Persner gave up Ghost may always be a mystery. He gave a cryptic response when asked the question, telling GoetiaMedia that he would rather not talk about it because it was too personal and only let on that "something horrible happened."  Loudwire found out that Persner resurrected Magna Carta Cartel and has been with them since his exit from Ghost.
Aether (Chris Catalyst)
Chris Catalyst is the face behind the Nameless Ghoul, otherwise known as Aether. The former Sisters of Mercy guitarist, who has also played with bands such as Terrorvision, Ugly Kid Joe, and Ginger Wildheart, recently unmasked himself on Twitter after Ghost's European Imperatour (via  Planet Radio ). "Amazing tour with our wonderful Ghost family," he tweeted. "I supposed that's that particular cat out of the bag."
The entire band is unmasked in the group photo he tweeted (along with the members of supporting acts Twin Temple and Uncle Acid and the Deadbeats). If you really zoom in, you can see him flashing a peace sign over Tobias Forge's right shoulder. The face to the left of Forge is thought to be guitarist Per Eriksson, formerly of Katatonia and Bloodbath, whose Ghoul alias would be Fire if he really is one of these creatures. There has been no confession from him yet.
Some ex-Ghouls left the band with a lawsuit, as Blabbermouth reveals. In 2017, four of them sued Forge after being fired because they believed he was breaking a partnership agreement by withholding their share of the profits. It was this lawsuit that gave away Forge's identity after years of going incognito behind heavy stage makeup. Some of the Ghouls in question — Air and Water — eventually formed the cyberpunk band Priest.
When the Colorado Springs Independent (via Blabbermouth ) asked Forge whether he could have dodged that lawsuit by making the Ghouls' identities known, he said he believed so.
The Ghoulettes (2018-present)
The Nameless Ghouls were all male until 2016, when two Ghoulettes were introduced to the band. As MetalSucks remembers, the identity of the first Ghoulette slipped when a finger tattoo identified her as bassist Megan Thomas of all-female Led Zeppelin tribute band Lez Zeppelin, who had also been missing from concerts for no apparent reason. How long she stayed on with Ghost is unknown. As of 2018, the PRP noted that another Ghoulette had joined the lineup because of a telltale mask style.
The Ghouls started out as faceless and genderless beings in hooded black robes. When Papa Emeritus I swapped out his black vestments for ghastly white, the Ghouls did the same, with masks that covered their entire faces except for two eerie eye holes (via Planet Radio ). With the rise of Papa Emeritus II, they were back in black, with black leather masks covering all but their eyes. The Ghouls backing Papa Emeritus III wore mouthless horned demon face masks. It was the shinier versions of these chrome masks that appeared in 2018, which had female versions that featured longer molded "hair."
Ghoulettes now touring with Ghost are thought to be Cirrus and Sunshine — aka Laura Scarbourough of Diamond Kobra — and musical theatre performer Sophie Amelkin  (per  Planet Radio ). Their suspected identities haven't been officially confirmed or denied. Forge's inspiration for the current post-apocalyptic Ghoul masks were the (once again genderless) Tusken Raiders of "Star Wars," as he told Revolver . He was into the dead look.
Sister Imperator (2016-present)
Supposed nun Sister Imperator is the forbidden lover of Papa Nihil in Ghost lore — whatever vows these members of the clergy took evidently did not involve chastity. Sister is the only main character who does not play with the band. Her main role is to build mystery and anticipation in Ghost's music videos and series of promo videos, and according to Revolver , Forge uses her to do just that and still leave fans wondering at the end. She is first seen in "Chapter One: New Blood,"  when she announces to a curmudgeonly Papa Nihil that fresh blood is needed in the Clergy, and that fresh blood later turns out to be Cardinal Copia. Whether he actually belongs there is something they continue arguing about.
Nihil and Sister argue even through her lengthy stay in the hospital after nearly being crushed in a car accident in "Chapter Four: The Accident,"  in which the hearse she drives is sidetracked and goes up in flames. In "Chapter Five: The Call,"  a completely bandaged Sister makes her best attempt to dial him on a rotary phone, and they proceed to review the "Omen" movies. Alternative Press noticed that Sister was flaunting a stunningly new look after the bandages were removed.
The sexual tension between Nihil and Sister is obvious in the videos they appear in, coming to a climax in a Valentine's Day video clip . ( Metal Hammer  confirms suspicions that they are recreating the infamous "horny pottery" scene from the movie "Ghost.")
The Clergy (2010-present)
Shrouded in mystery, the Clergy are supposed to be the larger (fictional) cult from which Ghost spawned. They are never seen, but always heard on social media. Metal Hammer  describes them as beyond powerful but never actually appearing anywhere. While the Papas, Sister, and Cardinal Copia are regarded as clergy since they are supposed to be nuns and priests, they are still not the Clergy, who are supposedly some higher power. The Clergy surrounded Cardinal Copia when he was reanointed to become Papa Emeritus IV. They can also decide when it is time to kill off the latest Papa — or potentially morph him into something else.
The Clergy members are most visible through their announcements. Ghost's social media posts and YouTube videos often open with "[MESSAGE FROM THE CLERGY]" — and of course, an omnipotent power like them would use all caps to get the importance of the message across. This is always followed by "we wish to inform you" before the announcement is made (via  Twitter ). But who are they? What we do know is that Sister Imperator is the head, according to Revolver . So she is both clergy and Clergy.
Even after all the reveals, Ghost continues to be shrouded in mystery, and there are some things that may never crawl out of the inner sanctum.
Ghost Releases Star-Studded Video For 'Dance Macabre' Single with Members of Metallica, Best Coast, Anthrax & More: Watch
Ghoulish rock band Ghost debuted their new single "Dance Macabre" last week and the accompanying video is packed with famous rockers and athletes.
By Mackenzie Cummings-Grady
Mackenzie Cummings-Grady
Share this article on Facebook
Share this article on Twitter
Share this article on Flipboard
Share this article on Pinit
+ additional share options added
Share this article on Reddit
Share this article on Linkedin
Share this article on Whatsapp
Share this article on Email
Print this article
Share this article on Comment
Share this article on Tumblr
Last week ghoulish rock band Ghost debuted their new single "Dance Macabre," and quickly followed up with a star-studded visual catered specifically for Instagram Story, featuring a slew of appearances from celebrities and fellow rockers jamming out to the new single.
See latest videos, charts and news
Iron Maiden, Ghost Crank Up the Heat in Brooklyn
The list of acts that bang their heads along to the mid-tempo rock tune include: Kirk Hammett ( Metallica ), Bethany Cosentino ( Best Coast ), WWE superstar Chris Jericho, NXT superstar Aleistar Black, Charlie Benante ( Anthrax ), M. Shadows ( Avenged Sevenfold ), actress Jessica Pimentel, Phillip Anselmo ( Pantera ), MMA fighter Josh Barnett, Mike McKenna (NHL Dallas Stars) and Chino Moreno ( Deftones ). The single is off of Ghost's upcoming album Prequelle , which is set for release on June 1.
Check out the video below:
Get weekly rundowns straight to your inbox
Want to know what everyone in the music business is talking about?
Get in the know on.
Billboard is a part of Penske Media Corporation. © 2023 Billboard Media, LLC. All Rights Reserved.
optional screen reader
Charts expand charts menu.
Billboard 200
Hits Of The World
TikTok Billboard Top 50
Song Breaker
Year-End Charts
Decade-End Charts
Music Expand music menu
Culture Expand culture menu
Media expand media menu, business expand business menu.
Business News
Record Labels
View All Pro
Pro Tools Expand pro-tools menu
Songwriters & Producers
Artist Index
Billboard Español Expand billboard-espanol menu
Cultura y Entretenimiento
Honda Music Expand honda-music menu
Tobias Forge on GHOST in 2023: "There's going to be a change. Good change."
2022 was a massive year for Ghost — so massive, in fact, that we named the Swedish occult-rock troupe Revolver' s Band of the Year and crowned their latest LP, Impera , the Album of the Year . Which only sets the stage for a very big 2023.
In a new interview with Metal Hammer , Ghost mastermind Tobias Forge teased the band's plans for the year ahead and hinted an unspecified "change" that's about to take place with the group.
First, he laid out a big-picture view of Ghost's touring plans. "We're doing a lot of touring again," Forge said. "On previous album cycles we've done four legs in America and two or three in Europe and repeated. 
"We're going to go into every territory next year, but there's going to be one European tour, one American tour. We are going to do a little bit of everywhere. There'll be a little bit of something up in upper Asia, on the far end there — a very well-established country with a lot of pop cultural fascination, and the home of videogames. And there's going to be something in the Oceania world, and there might be something south of Panama, and there might be something slightly north of Panama. It feels pretty solid."
Exciting stuff, but then Forge dropped the most tantalizing breadcrumb. "We're going to come out with a little bit of change before that — good change," he said, cryptically. "We're not going to go silent. Some things are public, other things not in public view, but there are a lot of things brewing."
Asked of Ghost's next album, he offered, "Everything I'm doing now is for the next record. I have a vague idea what that will be like and a vague idea of the title and the color scheme."
When Revolver spoke to Forge late last year, he confirmed that he was already beginning to map out the follow-up to Impera . "I've already started planning, or at least outlined a few things that I want to do differently," he revealed. "That can also be from a completely practical point of view. It doesn't necessarily mean that, "Oh, I hate this record — now I'm going to write a grindcore record." It's just that there's always something that you want to improve..."
Did PAPA EMERITUS IV play his final GHOST...
TOBIAS FORGE confirms GHOST are making a...
GHOST's TOBIAS FORGE picks favorite rising...
CONVERGE's Jacob Bannon breaks down favorite songs on 'Axe to Fall'
METALLICA 'Kill 'Em All': 10 wild stories behind all-time thrash classic
Staind's Mike Mushok: My 5 Favorite Songs to Play Live
MAYNARD JAMES KEENAN picks best A PERFECT CIRCLE song for introducing new fans
Underoath Albums Ranked: From Worst to Best
LAJON WITHERSPOON picks SEVENDUST song he's proudest of
15 great albums turning 20 in 2023
Kerry King angry at SLAYER's "premature" retirement
Nameless Ghouls
Nameless Ghouls are the accompanying instrumentalist members of the band Ghost . They use the alias 'Nameless Ghouls' to shield the performers' identities and remain anonymous. Throughout the band's history, the Ghouls have worn virtually identical, face-concealing costumes that have changed for each album era. There are currently eight Nameless Ghouls that play all of the instruments when the band is performing live, three of which are female Ghouls who are also known as Ghoulettes or Ghulehs .
1.1 Opus Eponymous Era
1.2 Infestissumam Era
1.3 Meliora Era
1.4 Prequelle Era
1.5 Impera Era
3 Previous Members
4 Other Ghouls
Appearance [ ]
Opus eponymous era [ ].
In the Opus Eponymous era, the Nameless Ghouls wore all-black, hooded robes with Grucifixes hung from their necks (worn similarly to a pectoral cross ). These costumes also featured a black mask that covered the performer's entire face, though the eyes of the Ghouls could be seen in certain photoshoots. These were said to be store-bought costumes from Butterick's, a Swedish party store. In 2012, towards the end of the Opus Eponymous era, the Ghouls' costumes changed to all-white robes that resemble those of a bishop; the white costumes consisted of a white cassock accented with a fascia , a hooded mozzetta , and a Bauta mask. The same Grucifix necklaces were worn for these costumes.
There were only five Nameless Ghouls during this era: Fire, Water, Quintessence/Aether, Earth, and Air. Though, it is important to note that the Ghouls were not formally given these names during this era, and the only effective way to identify them was by their instruments.
Infestissumam Era [ ]
In the Infestissumam era, the Nameless Ghouls wore nearly identical costumes as their late-2012 ones. These new costumes were completely black, consisting of a cassock, fascia, hooded pellegrina , and Bauta mask. These costumes also had the same Grucifix necklaces. The fascia of these costumes were embroidered with the five alchemic symbols representing the Ghouls, and each costume highlighted the respective symbol depending on its wearer.
Just like the previous era, there were five Nameless Ghouls that performed in the band: Fire, Water, Quintessence/Aether, Earth, and Air.
Meliora Era [ ]
In the Meliora era, the Nameless Ghouls saw the biggest change in their costumes. The Ghouls wore all-black suits, Grucifix necklaces, and silver devil masks that covered the entire face. Their elemental symbols were embroidered on the right breast of their costumes, with the elemental symbol representing the individual ghoul highlighted to show the identity of the wearer.
The same five Ghouls performed in the band for this era: Fire, Water, Quintessence/Aether, Earth, and Air.
Prequelle Era [ ]
With the release of Ghost 's new single, " Rats " and the introduction of the Prequelle Era, the Nameless Ghouls again changed costumes. The new costumes are black suits with crucifixes embroidered all over the inner shirts. Their face-covering masks resembled those of the Meliora-era, but appeared shinier and facilitated singing by cutting out the area around the mouth. With the introduction of two Ghoulettes, their masks were slightly different from the other Ghouls, having slightly longer hair.
The Prequelle Era saw the first increase in the number of Nameless Ghouls, including the addition of two female-presenting Ghoulettes. There were seven Ghouls in total: Fire, Water, Quintessence/Aether, Earth, Air (now 2 Ghoulettes), and a Multi-Ghoul.
Impera Era [ ]
With the release of IMPERA , the Nameless Ghoul's designs changed drastically. Their masks have shifted from the slender demon design of the Meliora and Prequelle tours to steampunk-esque helmets, with large goggles and a mouth opening for all members (as opposed to only the backup singers receiving one). Their clothing now consists of Victorian-era parade jackets in dark colors. Each of the Ghouls were given capes, though the Ghoulettes are the only ones that seem to wear them throughout performances.
There are currently eight Ghouls that perform in the band: Fire, Water, Quintessence/Aether, Earth, Air (2 Ghoulettes), and 2 Multi-Ghouls (one of which is the third Ghoulette).
Members [ ]
As of 2023, there are currently eight Nameless Ghouls in the band.

Swiss/Multi Ghoul – guitarist, tambourine, backing vocals, saxophonist (as Papa Nihil ), and more
Aurora/Multi Ghoulette - Tambourine, backing vocals most commonly
Previous Members [ ]
a list of previous nameless ghouls, who no longer tour with the band.
Water (October 23 2010 - march 4 2011) - Bass
Fire/Alpha (October 23 2010 - November 12 2016) - Lead Guitar
Quintessence/Omega (October 23 2010 - July 3 2016) - Rhythm Guitar
Air (February 19 2011 - November 12 2016) - Keyboards
Earth (October 23 2010 - September 27 2014) - Drums
Water#2/Lake (march 29 2011 - July 30 2013) - Bass
Water#3/River (July 27 2023 - September 27 2014) - Bass
Delta (June 3 2015 - July 2 2015 (for bass) July 22 2016 - November 12 2016 (for rhythm)) - Bass and Rhythm Guitar
Pebble (June 3 2015 - November 12 2016) - Drums
Mist (September 16 2016 - November 12 2016) - Bass
Ivy (March 24 2017 - May 13 2017) - Drums
Ifrit (March 24 2017 - September 30 2017) - Lead Guitarist
ChAir/Zephyr (March 24 2017 - September 30 2017) - Keyboard
Sunshine/Multi Ghoulette (January 25 2022 - September 23 2022) - Backing vocals, Misc. Percussion, Keyboard fill
Aether (March 24 2017 - September 23 2022) - Rhythm Guitar, Backing Vocals
Other Ghouls [ ]
Special Ghoul - A persona used by Tobias Forge to participate in interviews during the Opus Eponymous, Infestissumam, and Meliora eras
Cowbell Ghoul - A temporary Ghoul who would come on stage to play the cowbell. He was only around for a few months during the latter half of the Meliora Era
Since May of 2022, all Ghouls' identities have been revealed.
The Multi-Ghoul had his debut performance at the Rats On The Strip show at The Roxy. He plays several instruments throughout the show, sometimes singing as a backing vocalist. In the live performance of " Miasma ", Multi-Ghoul plays Saxophone while dressed as Papa Nihil .
The band's first Multi-Ghoulette, who also happens to be the third Ghoulette, was introduced during the Reno, Nevada show of the 2022 Imperatour . She debuted with her own small platform (much like Swiss, the other Multi-Ghoul) and is primarily seen shaking a tambourine and singing backing vocals. It is speculated that she takes up some keyboard responsibilities during Mummy Dust when Cirrus performs the keytar solo.
1 Nameless Ghouls
2 Papa Emeritus IV
3 Nameless Ghoul (Sodo) Impera Collection
Accessories
Sign Up for Emails
By clicking "Subscribe", you agree to receive marketing emails from Sparkart and agree to our Privacy Policy and Terms of Service .
choosing a selection results in a full page refresh
press the space key then arrow keys to make a selection
listening party
existing artist
See all results
No matching results
Try a different filter or a new search keyword.
Search all Bandcamp artists, tracks, and albums
artists PRO view site
edit profile
subscription subscription
view collection
showLinkedBands(!showLinkedBands())" data-test="linked-accounts-header">
Hindsight is 50​/​50
By ghost woman.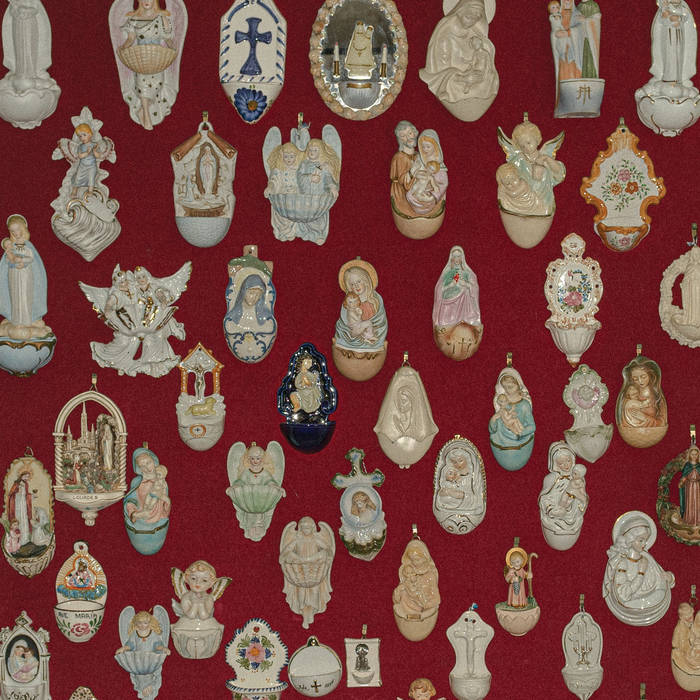 Digital Album Streaming + Download
Pre-order digital album £7.99 gbp or more, send as gift , white vinyl lp record/vinyl + digital album.

Pre-order Record/Vinyl £24.99 GBP or more
Black vinyl record/vinyl + digital album.

Pre-order Record/Vinyl £23.99 GBP or more
Mini lp style cd compact disc (cd) + digital album.

Pre-order Compact Disc £10.99 GBP or more
Share / embed.
Ghost Woman
Death Metal Band
ghost-woman.com
Jan 22 Milla Club Munich, Germany
Jan 23 Chelsea Musicplace Vienna, Austria
Jan 25 Bumann & Sohn Cologne, Germany
Jan 26 Kulturzentrum Lagerhaus Bremen E.v. Bremen, Germany
Jan 27 Lido Berlin, Germany
Jan 29 Paradiso Amsterdam, Netherlands
Jan 30 La Maroquinerie Paris, France
Feb 01 The Hope and Ruin Brighton Brighton, UK
Feb 02 Studio 9294 London, UK
Feb 04 The Workman's Club Dublin, Ireland
Feb 05 Pink Room, YES Manchester, UK
Feb 06 Future Yard Birkenhead, UK
Feb 07 The Hug and Pint Glasgow, UK
Feb 08 The Voodoo Rooms Edinburgh, UK
Feb 10 The Crofters Rights Bristol, UK
Feb 12 V11 Rotterdam, Netherlands
Feb 13 Merleyn Nijmegen, Netherlands
Feb 15 De Kreun Kortrijk, Belgium
Feb 16 Rotondes Luxembourg, Luxembourg
Feb 17 Ancienne Belgique, AB Club Brussels, Belgium
discography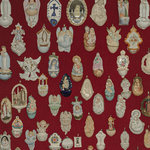 contact / help
Contact Ghost Woman
Streaming and Download help
Redeem code
Report this album or account
If you like Ghost Woman, you may also like:
Oh Death by Goat
supported by 18 fans who also own "Hindsight is 50/50"
I love this album, and thank you for having a cd option. Now i can jam this, in my grandfather's truck. __mr__sinister__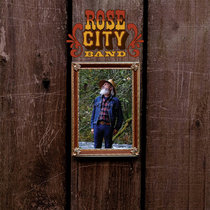 Earth Trip by Rose City Band
supported by 17 fans who also own "Hindsight is 50/50"
Mellow guitar noodling gem. The sound is great and tunes are all vibes. Love this album. binkymarsh29
Medicine by Goat
Definitely the medicine I needed. Thank you Goat! you will never be a lamb! Apostolos
DOG SONGS by Jack Howard
Jack Howard, of Hunters & Collectors, delivers 13 rugged horn-rimmed country tracks on his latest LP. Bandcamp New & Notable Sep 20, 2020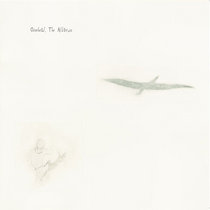 Learning To Growl by Overhead, The Albatross
Cinematic post-rock with Irish folk elements and cascading melodies. Bandcamp New & Notable May 12, 2016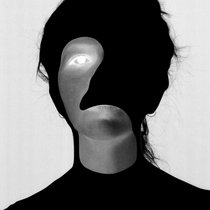 Under the World by VOWWS
The new album from VOWWS is driving and merciless, pairing industrial rhythms with doomy, down-stroke guitar chords. Bandcamp New & Notable Mar 3, 2018
Masana Temples by Kikagaku Moyo/幾何学模様
supported by 16 fans who also own "Hindsight is 50/50"
Love a good sitar heavy album. Kikagaku Moyo put something special together with this one. jrsmith17
Bandcamp Daily your guide to the world of Bandcamp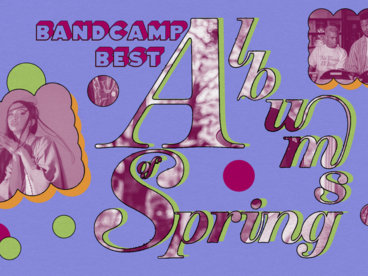 The Best Albums of Spring 2022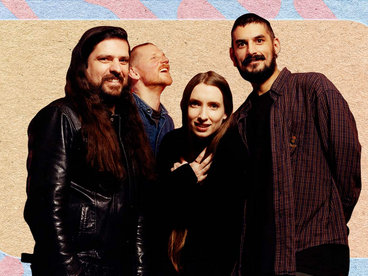 Dry Cleaning Evolves on "New Long Leg"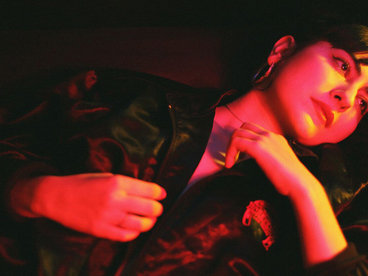 Miserable: King Woman Singer Details Spiritual, Proudly Feminist New EP
On Bandcamp Radio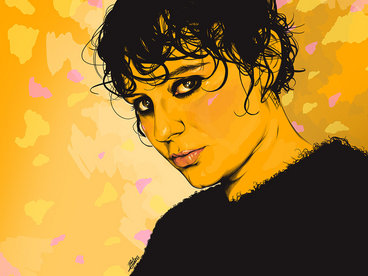 Coco Maria guest hosts plus interviews with Ana Frango Eletrico & Joseph Shabason
terms of use
copyright policy
switch to mobile view