Item added to your cart
Braindead Customs
Ghost Button Up Shirt
Summer just got a whole lot cooler with our brand-new summer braindead button-ups.
Our high-quality polyester button-ups are perfect for a day at the beach, a night out, or any occasion that calls for a killer look while keeping cool. With sizes ranging from S to 5XL, there's a perfect fit for everyone.
These items are leftovers so they are in stock and ready to ship!  
Couldn't load pickup availability
General Shipping Policy (Regular Orders):
To ensure you receive your order with clarity, please read our general shipping policy for regular orders:
All regular orders are typically processed and shipped within 5 - 10 business days.
Tracking information will be provided via email within 48 hours of shipment.
During peak order periods or high demand, slight delays may occur.
Nationwide and global shipping delays, including those due to COVID-19, holiday volumes, or inclement weather, may impact your estimated delivery date.
Choosing a selection results in a full page refresh.
Opens in a new window.
Norse inspired, Freya-Ghost Edition Button  Up Shirt.
This Button Up Shirt is lovingly handcrafted for you in beautiful California, designed by a professional artist and spun with premium-grade fabric. 
WHAT MAKES THIS BUTTON UP SHIRT UNIQUE?
Never fades, peels, or cracks, s ublimation-printed, not screen-printed, meaning you'll enjoy incredibly vibrant, long-lasting colors and tones.
You're wearing something meaningful, supporting an artist who genuinely cares.
FREE SHIPPING OVER $150 IN THE USA 🇺🇸
Ghost Button Up Shirt
Couldn't load pickup availability
Description
Shipping & returns.
All Lunafide apparel is custom made to order in California, USA. Once your order is placed we start production within 24 Hours . Every item is individually printed, cut, pressed and sewn according to your size and takes approximately 10 Business Days before shipment. Once shipped, you will be sent a Fedex or USPS tracking number. Worldwide Shipping: Shipping costs will be calculated upon checkout and you will be sent a tracking number via email once sent. Returns: Domestic Returns are accepted within 30 days of delivery. We do not accept returns on international orders.
+ For Info On Shipping Click Here > + For Info On Returns Click Here >
CARE INSTRUCTIONS
We produce our clothing using a method called sublimation which ensures your products won't ever crack, fade or peel. Our clothing is made from premium 100% spun polyester which produces vibrant artwork while staying soft like cotton and wrinkle free. KEEP YOUR GEAR LOOKING FRESH AND NEW: We recommend cold hand washing your clothing separately from other items and inside out. Hang to dry and only tumble dry on low heat if absolutely necessary.
+ More Info On Washing Instructions >
OUR PROMISE
Authentic Artwork: All our designs original and exclusive. Only available through Lunafide.com
We Support Independent Artists:  Smaller upcoming artists as well as the more established artists worldwide.
Proudly Handmade: All Lunafide clothing, including our Blankets are handcrafted to order in California, USA.
Satisfaction Guarantee:  If you don't like what you have bought or it doesn't fit, send it back for in store credit to purchase something else.
24 Hours Response: If you have any questions, concerns or issues. Reach out to us via our social channels or email us at [email protected]
* Applies to US Domestic orders only. For International terms, please see  Return Policy >
With over 100,000 satisfied customers and counting, Lunafide is dedicated to ensuring everyone finds their perfect expression through our art-infused apparel.
Celebrate the world's diverse talent by showcasing exclusive artwork from international artists.
Whether at the gym or conquering life's challenges, Lunafide clothing empowers you to break boundaries.
Crafted by skilled artisans with top-notch materials, and handmade in Huntington Beach, California USA.
Join a vibrant community of individuals who share a passion for art and athleisure, under the Lunafide banner.
SHOP THE LOOK
@lunafide_official Check out our instagram for fashion inspiration and join to the #artistdrivenapparel community
Choosing a selection results in a full page refresh.
Opens in a new window.
🎃 Shop Halloween Collection 🎃 Learn more
Geeky Halloween
Celebrate Halloween in style with our one-of-a-kind Halloween-themed button up shirts! These shirts combines the spookiness of Halloween with a geeky spin. Whether you're a fan of ghosts, cthulhu, or dragons, this collection has it all.

Best Sellers
New Releases
Ready-to-Ship
Wholesale & Bulk Orders
Board Games
Books & Writings
Mathematics
Outer Space
Tabletop RPG
Video Games
Tropical Hawaiian
Adult Buttoned Shirts
Youth Hawaiian Shirts
Bucket Hats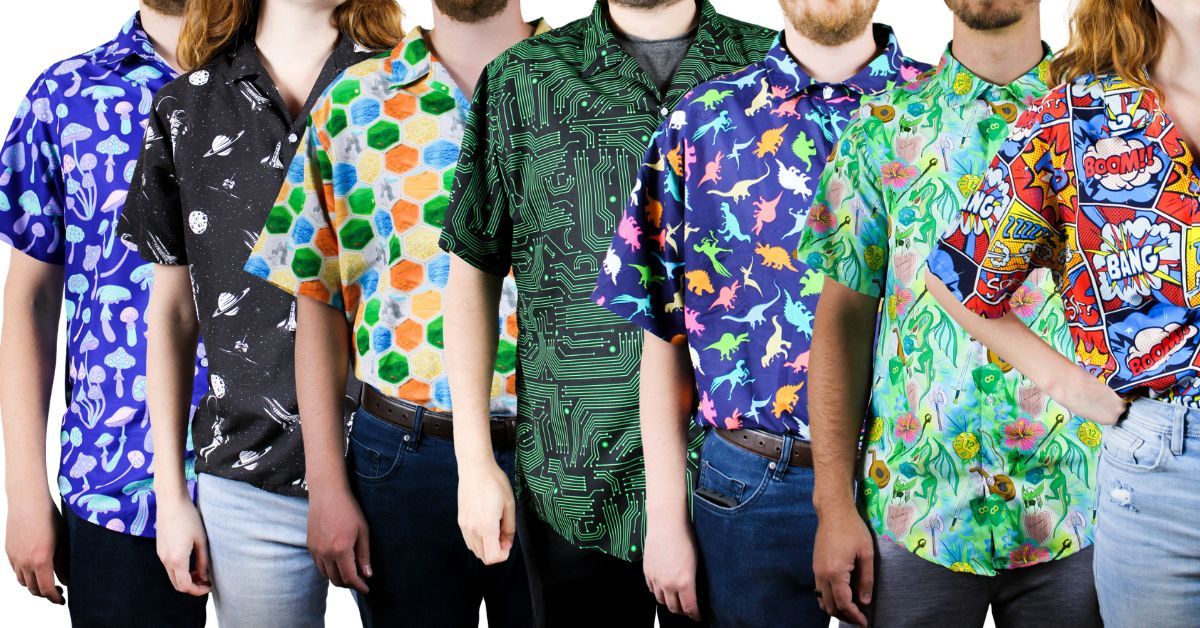 Fan Favorites
Brigid Ashwood
Carla Morrow
Claire Murphy
Heather Davenport
Ivy Dolamore
Nathan Winsor
Rose Catherine Khan
Random Galaxy's James Booker
Vincent Hie
Exploding Kittens
Quick Links
Cookie policy
I agree to the processing of my data in accordance with the conditions set out in the policy of Privacy.
Your cart is empty
Pixel Ghost Button Up Shirt
Shipping calculated at checkout

☑️ Free Shipping for orders $65 or more
☑️ Licensed art and artist supported
☑️ Zero waste. Handmade-to-order and delivered between and
Size Charts
For personal sizing advice, you may reach out to us through [email protected] , or by phone/text at (480) 255-6372 (M-F 9am-5pm Arizona Time)
Have a question about a product, custom order, our company, or just want to chat? Email us or give us a call!
We will be glad to assist you and encourage you to share your ideas and improvements with us.
📱 +1 (480) 255 6372
Business Address
PO Box 13099 Mesa, AZ 85216 United States
Address for Product Returns
7316 East Southern Avenue #13099 Mesa Arizona 85216 United States
Introducing the Pixel Ghost Button Up Shirt. This stylish and comfortable shirt features a unique pixelated ghost design that stands out from the crowd. Made from high-quality materials, it offers both style and durability. Perfect for casual or dressy occasions, this shirt is a must-have addition to your wardrobe.
Product Description
Made with  Geeknit™ , our ultra-soft, lightweight, and moisture-wicking fabric designed for all day long comfort
Branded buttons
Regulaxed fit
Continuous design between the left and right side of the shirt and the optional pocket
Created with eco-friendly inks that are environmentally friendly
Licensed art with most purchases benefiting the artist directly
Proceeds from every purchase benefits charity
The Hawaiian shirt, also known as a camp collar, has a Cuban collar characterized by a flat, open notch neckline, which is best for laid-back settings. The Button Down has a more traditional button up closure that has a top button and a collar that stands upright and has a more formal appearance.
SHIPPING & PROCESSING
Unless marked as ready-to-ship, products are handcrafted to order by our print shop to help protect our planet. The average order is completely produced from scratch and arrives within just 7-12 business days from the date of purchase.
We only ship within the United States, including Hawaii and Alaska.
Delivery Time = Processing Time + Shipping Time
Despite our trusted print shop being stationed in Vietnam, we pride ourselves on our lightning-fast delivery times to the United States. With our location in Arizona, we make size exchanges effortless, and our renowned print shop ensures that our handmade products are swiftly delivered with unmatched quality. Don't waste your time waiting for similar handmade products from our competitors for over a month, and then finding out that they don't even offer size exchanges.
SHIPPING RATES
If you need help with tracking your order, you are welcome to reach us at +1 (480) 255 6372, or [email protected] .
We offer a 30-Day 100% money back guarantee for damaged, misprinted, or faulty products.
Size exchanges are available. We love our customers and the experience we give them with our products. As an exception to a standard print-on-demand policy, we are glad to offer size exchanges to our customers in the event the wrong size was purchased.
Since each item is a custom made-to-order product, we are unable to process returns but we will gladly process free size exchanges as a courtesy. After your products have been delivered, you have 30 days to request a new size with us.
For reporting an issue with our products or to request a return/exchange, visit  https://geektropical.com/a/return and insert your order number and email address/phone number to get the process started.
See our full returns and exchange policy here .
Secure Payment
Geek Tropical keeps your payment info and data safe. Payment data is encrypted, PCI compliant, and the payment processor supports 3D Secure Checkouts.
Why Shop with us?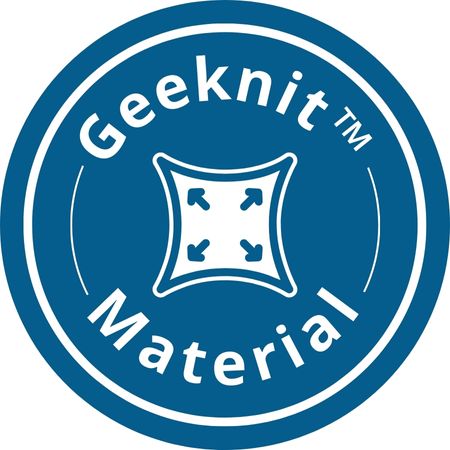 Design By Heather Davenport
Heather Davenport is a digital artist and illustrator residing in Raleigh, North Carolina. She has been a graphic designer for thirteen years, mainly focusing on print projects. In the last five years, she has been focusing on creating apparel and print projects that appeal to her nerdy side, opening a shop and self-publishing a journal on Amazon. Heather draws inspiration from everything she sees, though her favorite thing is Dungeons and Dragons. Heather taught herself the Adobe Creative Suite when she was a teenager, and has been honing her craft ever since. She fell in love with Illustrator and prefers to use that to create all her patterns and vector images.

🇦🇪 United Arab Emirates Dirham AED د.إ
🇦🇱 Albanian Lek ALL L
🇦🇴 Angolan Kwanza AOA Kz
🇦🇺 Australian Dollar AUD $
🇨🇦 Canadian Dollar CAD $
🇨🇭 Swiss Franc CHF CHF
🇨🇱 Chilean Peso CLP $
🇨🇿 Czech Koruna CZK Kč
🇩🇰 Danish Krone DKK kr.
🇩🇴 Dominican Peso DOP $
🇪🇺 Euro EUR €
🇬🇧 British Pound GBP £
🇭🇰 Hong Kong Dollar HKD $
🇭🇺 Hungarian Forint HUF Ft
🇮🇱 Israeli New Sheqel ILS ₪
🇮🇸 Icelandic Króna ISK kr
🇯🇵 Japanese Yen JPY ¥
🇰🇷 South Korean Won KRW ₩
🇰🇾 Cayman Islands Dollar KYD $
🇲🇽 Mexican Peso MXN $
🇲🇾 Malaysian Ringgit MYR RM
🇲🇿 Mozambican Metical MZN MTn
🇳🇬 Nigerian Naira NGN ₦
🇳🇴 Norwegian Krone NOK kr
🇳🇿 New Zealand Dollar NZD $
🇵🇪 Peruvian Sol PEN S/.
🇵🇭 Philippine Peso PHP ₱
🇵🇱 Polish Złoty PLN zł
🇶🇦 Qatari Riyal QAR ر.ق
🇷🇴 Romanian Leu RON Lei
🇷🇺 Russian Ruble RUB ₽
🇸🇦 Saudi Riyal SAR ر.س
🇸🇨 Seychellois Rupee SCR ₨
🇸🇪 Swedish Krona SEK kr
🇸🇬 Singapore Dollar SGD $
🇺🇸 United States Dollar USD $
🇿🇦 South African Rand ZAR R
Recently viewed
Sign In Sign Up Dashboard My Orders My Info Notifications Notify Me List Gift Cards
0 My favorites
Your bag is empty.
Have an account? Sign in to view your bag
--title-- --title--
Fashion Nova
Download the app to shop and checkout faster.
Help Center
Track Order
Shipping Info
Want to Collab?
Quick Links
Check Gift Card Balance
Privacy Policy
Terms of Service
CA Supply Chains Act
Do Not Sell My Information
women-new-in
women-nova-deals
women-trending
women-halloween
women-clothing
women-dresses
women-jeans
women-matching-sets
women-shoes
women-sweaters
women-jackets
women-bottoms
women-jumpsuits
women-lingerie-sleep
women-lounge
women-activewear
women-nova-luxe
women-accessories
curve-new-in
curve-nova-deals
curve-trending
curve-halloween
curve-clothing
curve-dresses
curve-jeans
curve-matching-sets
curve-shoes
curve-sweaters
curve-jackets
curve-bottoms
curve-jumpsuits
curve-lingerie-sleep
curve-lounge
curve-activewear
curve-accessories
men-clothing
Define a menu with men-halloween
men-graphics
men-bottoms
men-jackets-coats
men-hoodies-sweats
men-accessories
men-nova-men-essentials
kids-new-in
kids-clothing
beauty-novabeauty
beauty-makeup
beauty-hair
Define a menu with beauty-nails
Define a menu with beauty-body
beauty-skincare
Ghost Flowers Button Up Shirt - Black
Coming soon - Get notified
Just a few left. Order soon.
By signing up for email, you agree to Fashion Nova's Terms of Service and Privacy Policy .
By signing up via text, you agree to receive recurring automated promotional and personalized marketing text messages (e.g. cart reminders) from Fashion Nova at the cell number used when signing up. Consent is not a condition of any purchase. Reply HELP for help and STOP to cancel. Msg frequency varies. Msg and data rates may apply. View Terms & Privacy .
By signing up for email, you agree to Fashion Nova's Terms of Service and Privacy Policy . By signing up via text, you agree to receive recurring automated promotional and personalized marketing text messages (e.g. cart reminders) from Fashion Nova at the cell number used when signing up. Consent is not a condition of any purchase. Reply HELP for help and STOP to cancel. Msg frequency varies. Msg and data rates may apply. View Terms & Privacy .
By submitting this form, you agree to receive recurring automated marketing text messages (e.g. cart reminders) from Fashion Nova CA at the cell number used when signing up. Consent is not a condition of any purchase. Reply HELP for help. You can withdraw your consent at any time by texting STOP. Msg frequency varies. Std Msg & data rates may apply. View Terms & Privacy . Contact Fashion Nova at 2801 East 46th, Vernon, CA 90058 + https://www.fashionnova.com/pages/contact-us .
By signing up for email, you agree to Fashion Nova's Terms of Service and Privacy Policy . By submitting this form, you agree to receive recurring automated marketing text messages (e.g. cart reminders) from Fashion Nova CA at the cell number used when signing up. Consent is not a condition of any purchase. Reply HELP for help and STOP to cancel. You can withdraw your consent at any time by texting STOP to 55525. Msg frequency varies. Std Msg & data rates may apply. View Terms & Privacy . Contact Fashion Nova at 2801 East 45th, Vernon, CA 90058 + https://www.fashionnova.com/pages/contact-us .
By signing up via text, you agree to receive marketing text messages from Fashion Nova. We may use information collected about you on our site to suggest other products and offers. You can unsubscribe at any time by replying STOP to our text. View Terms & Privacy .
By signing up for email, you agree to Fashion Nova's Terms of Service and Privacy Policy . By signing up via text, you agree to receive marketing text messages from Fashion Nova. We may use information collected about you on our site to suggest other products and offers. You can unsubscribe at any time by replying STOP to our text. View Terms & Privacy .
Complete The Set
Got em ripstop shorts - black.
Get it by with 1-Day Shipping
Free Shipping ($125+) *
Model Height: 6'4 - Wearing Large
Big & Tall: Height 6'5 - Wearing XXXL
Available In Black.
Fold Down Collar
Front Button Closure
Short Sleeve
100% Viscose
With limited exceptions, valid returns are refunded in the form of store credit. Damaged/defective items will be subject to an exchange if in stock.
All store credit, refunds, and/or exchanges that are due will be issued within 48 hours after the return is processed.
All final sale items are marked as such and cannot be returned for store credit.
You can find additional information about our Return Policy HERE .
See 20+ similar styles
Compare similar styles, shipping details.
Estimated number of business days it takes until you will receive your order after placing it on the website. Business days do not include Saturdays, Sundays, or US holidays. This time includes processing and in-transit time for your order. For certain extended delivery zip codes, the order may arrive outside of the estimated timeframe. During holiday periods and certain promotional events, customers can expect an additional 48 hours of processing time. UPS Saturday Delivery only available in eligible zip codes. Please check your eligibility at checkout.
🚚 Standard Shipping
✈️ express shipping.
**Starts when your order has been shipped, and does not include standard processing time of up to 4 business days. Business days do not include Saturdays, Sundays, or US Holidays. For information on anticipated delivery (inclusive of processing and transit times), please refer to our   Shipping Policies .
***Orders must equal or exceed the amount shown after all discounts and coupons have been applied to qualify for the promotion.
**Starts when your order has been shipped, and does not include standard processing time of up to 4 business days. Business days do not include Saturdays, Sundays, or US Holidays. For information on anticipated delivery (inclusive of processing and transit times), please refer to our   Shipping Policies .
**Starts when your order has been shipped, and does not include standard processing time of up to 4 business days. Business days do not include Saturdays, Sundays, or US Holidays. For information on anticipated delivery (inclusive of processing and transit times), please refer to our Shipping Policies
Same Day Delivery is only available in select zip codes in the Los Angeles Area; please check the list of zip codes to determine your eligibility.
Orders placed before 12pm PT will be delivered on the same day by 8pm PT. Orders placed after 12pm PT on Sunday-Thursday will be delivered by 4pm PT the following day; orders placed after 12pm PT on Friday and Saturday will be delivered by 8pm PT the following day.
By selecting "Same Day Delivery (Los Angeles Area Only, Order by 12pm PT)" you agree to receive text messages and telephone calls regarding delivery of your order. Delivery updates will be sent by SMS or email and you will be notified once your order is en route.
List Of Eligible Zip Codes For Same Day Delivery:
choosing a selection results in a full page refresh
press the space key then arrow keys to make a selection
This site uses cookies to provide an optimized shopping experience. By using this site, you agree to the use of cookies within our privacy policy .
Forgot password
Please confirm your identity by clicking the link in the email we sent to to get access to your account and past purchases.
The link to reset your password has been sent to
Often bought together
Ghost Boy Button Up Shirt
Write a review.
Description
Related products, customers also viewed.
Mini Houndstooth Polo By Ralph Lauren Button Up Shirt 755
Olive Wolverine Button Up Shirt 777
Green Plaid Button Up Shirt 1
Tan, Red, & Blue Plaid Button Up Shirt
Y2K Flame Shirt
Off White Button Up Shirt w/ Red Floral Pattern
Y2K Dragon Shirt
Lost Ghost Sweatshirt
Be aware our website uses cookies to give you the most relevant experience by remembering preferences and repeat visits. By clicking "Accept", you consent to the use of ALL cookies. At any time, you may visit Cookie Settings to review your settings and provide controlled consent.
Privacy Overview
This website uses cookies to improve your experience and for better navigation of the website. Out of these cookies, those that are categorized as necessary are stored on your browser. These necessary cookies are essential for the basic functionalities of the website. We also use third-party cookies to help us analyze and understand how you use this website. All cookies necessary will be stored in your browser only with your consent. You may also choose to opt-out of these cookies, but opting out of some might have an effect on your browsing experience.
All necessary cookies are essential for proper functionality of the website. This category includes only cookies which ensure basic functionalities and security features. These cookies do not store any personal information.
Marketing cookies
By accepting the use of cookies for the purpose of marketing, you consent to the processing of your information regarding your use of our website for Google Ads. In this way, Google can display relevant PhotoRobot ads during your internet browsing. You may choose to opt-out of cookies for the purpose of marketing at any time by changing your Cookie Settings.
Analytical cookies are in use to understand how visitors interact with the website. These cookies help to provide us information on the number of visitors, bounce rate, traffic source, etc.
Ghost Mannequin Photography on a Button-Up Shirt
Find out how to photograph a shirt on a ghost mannequin with PhotoRobot's_Cube and software for control and automation.
How to Photograph a Button-Up Shirt on a Ghost Mannequin
In this fashion product photography tutorial, we demonstrate how to photograph a button-up shirt on a ghost mannequin . Using this special mannequin with removable pieces, we make the shirt appear as if an invisible model is wearing it.
To create the ghost mannequin effect, we use the_Cube , a mannequin, and our software for control and automation. Thanks to the_Cube, we can photograph a long line of mannequins consecutively and with little interruption to workflow.
This is especially valuable when photographing a large number of shirts in various styles. Mannequins for quick-exchange ensure a smooth workflow from one mannequin to the next. Meanwhile, PhotoRobot_Controls drastically reduces post production and time-to-web.
Ready to learn the process for yourself? This tutorial is for you. We'll share how to photograph a shirt on a ghost mannequin, including what cameras, lighting, and equipment to use.
Photography Equipment and Editing Software
At the heart of any ghost mannequin photography setup, there is the_Cube. This robot quickly transforms into a rotating mannequin for fashion product photography. It has a system for quick mannequin exchange, and supports mannequin torsos and legs of all sizes.
Then, with PhotoRobot_Controls, there are functions for creating and automating style guides, and a special function we call Chromakey. With these, you can automate mannequin pole removal from final images, and composite photos to create a ghost mannequin effect.
Additional equipment, cameras, and lighting
Beyond the_Cube, you also need the following equipment in your workspace.
Camera - Our automated product photography systems support both Canon and Nikon cameras. For the best results, we always recommend high-end models.
Studio lighting - This setup combines strobe lighting and LED panel lights to achieve the ideal exposure, shadows, and contrast from all angles.
Ghost mannequin - Here, we're using multiple mannequins, each of which can be quickly exchanged by mounting onto the_Cube. This gives us a way to prepare another torso off to the side while simultaneously photographing the first.
Your button-up shirt - Today, we're photographing a button-up, long-sleeved shirt. With similar types of shirts, the process will be the same however, no matter the length of the sleeves.  
Styling accessories and tools - You'll want tools such as pins and clips on hand for styling the clothing. We also have tissue paper for padding different areas of the shirt, and a reflector to direct light into hard-to-reach places.
How to Style a Button-Up Shirt
1 - get a mannequin that best suits the shirt.
Getting started, the first step is choosing the best ghost mannequin to suit your shirt. Find one that closest fits the style, cut, and size of the shirt you want to photograph.
The mannequin's removable parts streamline post production, eliminating the need to cut out and composite final images. Simply remove pieces such as the arms, neck, and chest to photograph the shirt without the mannequin visible.
By removing these parts, it's possible to capture the inner label of the shirt in each photo. This means we can create a ghost mannequin effect without needing to composite photos of an open and closed shirt.
2 - Button the shirt onto your mannequin
Now that we have our ghost mannequin, fitting the shirt onto it and styling is easy and straightforward. Simply button the shirt up the front, just as you would dressing yourself.
Obviously, the shirt should be prepped and steamed first. Ensure there are no unsightly wrinkles or creases you wouldn't want in your product photos. 
Pay careful attention that the buttons are neat, and that the shoulders and arms are perfectly aligned. Here, also space the sleeves out to create distance from the torso, moving the mannequin arms outwards to do this.
3 - Style the collar, arms, and cuffs
Next, we need to emphasize the design anatomy of the shirt. This includes styling the collar, the sleeves, and the sleeve cuffs.
Use styling pins to fasten the bottom of the shirt, but be sure to hide the pins behind the fabric. The shirt needs to be neat and straight, but you don't want the pins visible in the photoshoot.
Then, if you choose to flare out the cuffs, simply stuff the insides with tissue paper. If photographing open cuffs, just flip them up and again ensure each is symmetrical.
4 - Use styling tools to create a more fitted look
In the next step, it's time to give the shirt a fitted look on the ghost mannequin. To do this, go to the backside of the mannequin and use styling clips to pull the shirt taut. Pull the back of the material until the front of the shirt looks neat, and clip it in place.
Remember, however, to only clip the shirt in a straight vertical line down the middle. This way your shirt will remain symmetrical in photos.
It's also important the shirt is not too tight, so pay close attention when styling the shoulders and underarms. It's these areas that need to present the shirt's fit - if it's cut is slim, normal, or tailored.
Now, do a final examination of the shirt from the front. It should be styled in a way that gives it a natural fit on the mannequin. There shouldn't be any areas where the fabric bunches up, just as if an invisible model were wearing it.
5 - Styling to photograph the back of the shirt
To style the back of the shirt, simply repeat the previous step but in reverse. Use styling clips on the button-up front, again aligning clips vertically down the center.
Make sure the shirt has a neat, fitted look that emphasizes its cut, and there are no visible creases or bunching. The fabric shouldn't be pulled down too tightly, and the shirt should have a more natural and "worn" appearance.
6 - Lights, Camera, Action
Finally, we're ready to photograph our shirt on a ghost mannequin. Moving to the control station, the process from here takes no time and becomes routine on any torso.
Capture given angles (set for predefined positions).
Separate the background from your imagery.
Retouch the pole of the torso with manual or automated Chromakey retouch.
Set the lighting to the product for consistent exposure, shadows, and contrast. ‍
Control the process to create and deliver ready-made images to the client or to publish directly online.
The Final Results
For more product photography tutorials and resources
If you found this tutorial useful, be sure to sign up for our Product Photography Newsletter below. You can also find PhotoRobot on Facebook , LinkedIn , and YouTube . Get the latest news and resources, including blogs, guides, and videos to stay up-to-speed in the industry. From mannequin photography to filming models, or photographing products of any size and on any scale, PhotoRobot covers it all.
Ghost Mannequin Photography on a Zip-Up Hoodie
How to Use a Ghost Mannequin for Fashion eCommerce
Bahasa Indonesia
Slovenščina
Science & Tech
Russian Kitchen
5 famous ghosts that you might meet on the streets of Moscow
The headless boyar, 12th century.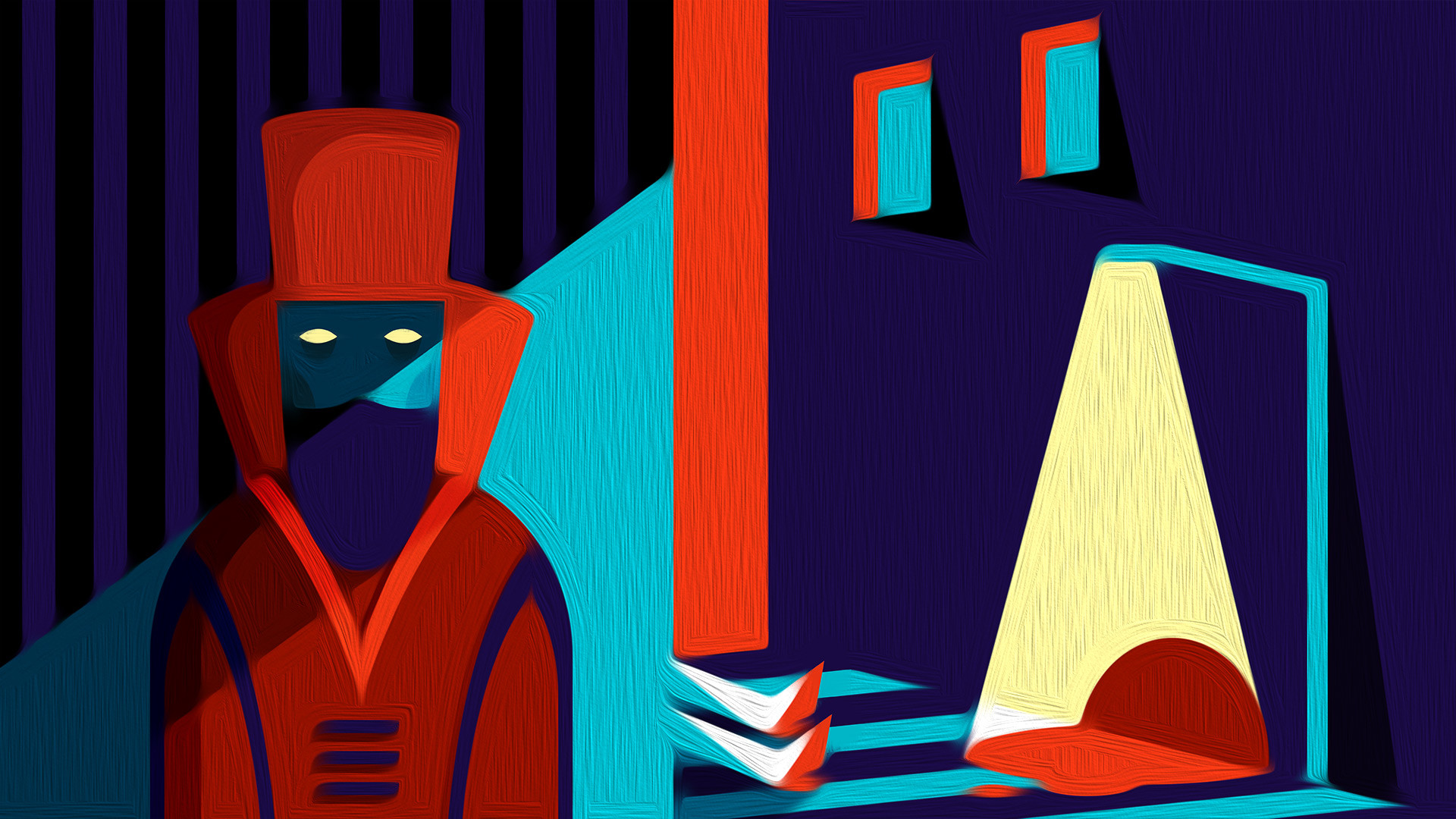 The first scary legend concerns Prince Yuri Dolgoruky, Moscow's founder. It's said that in 1158 Prince Dolgoruky was traveling through the Moscow lands with a Greek sage and came upon a strange three-headed, piebald animal that looked at him and then ran into the forest. Prince Dolgoruky was frightened, but the sage said not to worry: this was a good sign, and that one day a majestic city would be built on this spot and that many nations would gather here.
Prince Dolgoruky emerged from the forest to find a hill on which stood a town belonging to the wealthy boyar, Stephan Kuchki. But the proud boyar did not meet the prince according to tradition, and therefore, Dolgoruky ordered the boyar to be seized and executed. His head fell to the ground, sprinkling blood everywhere. Meanwhile, Dolgoruky went on to rule over Moscow.
Ever since then, the area of modern-day Sretenka is home to the ghost of the proud boyar, who appears and frightens local residents. Therefore, superstitious Moscow residents say the city, "stands on blood."
An Italian architect killed in the Kremlin, 15th century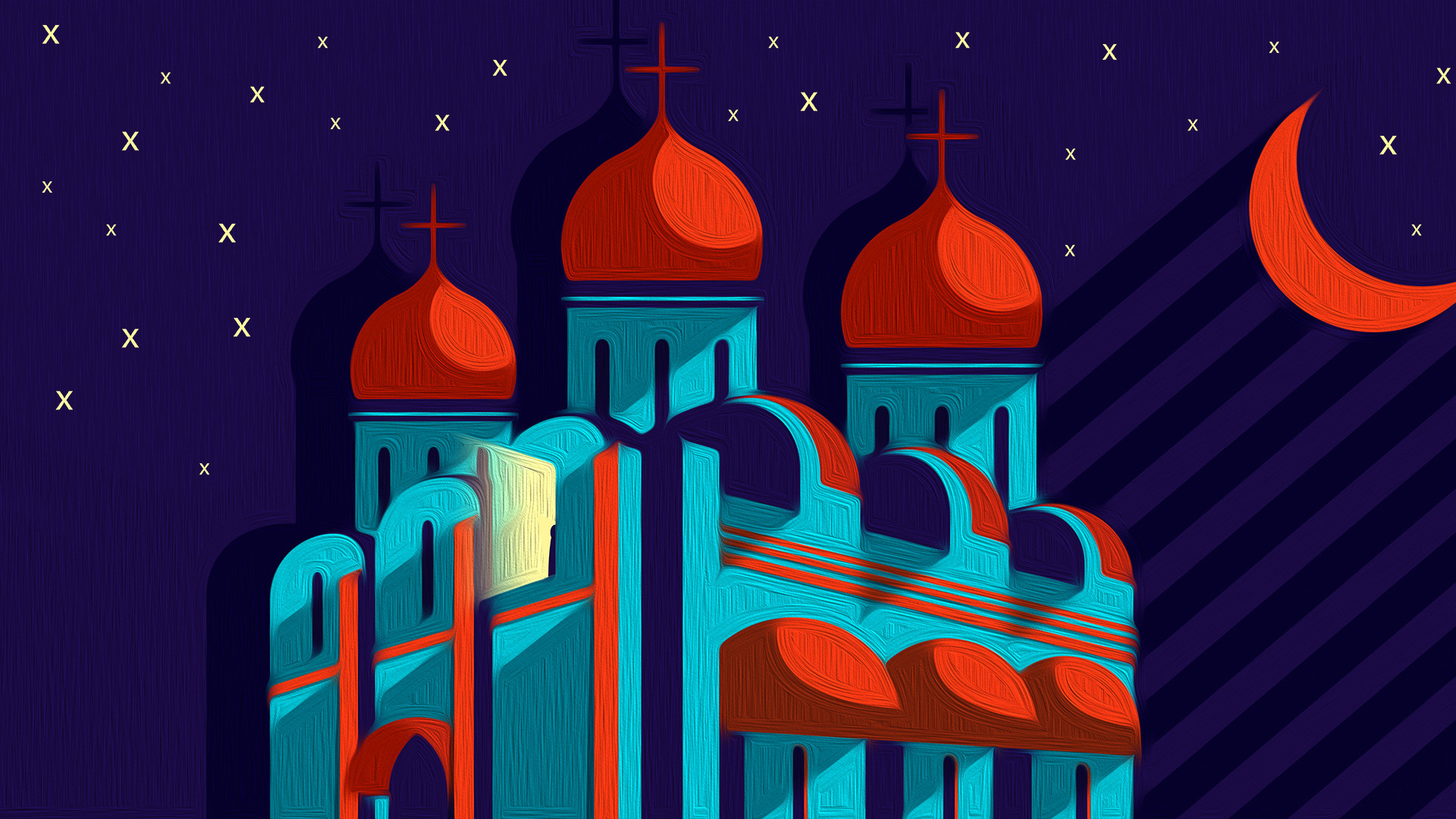 Soon after marrying Sophia Paleologue , niece of the last Byzantine emperor, Russia's Tsar Ivan III decreed construction of a magnificent cathedral in the Kremlin. But no matter how hard the Russian architects tried, the walls of the Dormition Cathedral always crumbled. Metropolitan Philip, who had been against the Tsar marrying Sophia, believed it was God's curse for the marriage.
Sophia advised her husband to invite a foreign architect, but finding a suitable candidate proved very difficult because no one wanted to go to distant and mysterious Russia. Finally, in 1475, Italian architect Aristotle Fioravanti agreed to come and build a great cathedral for the tsar.
Construction was successful, and according to legend Fioravanti built many secret hiding places and underground tunnels in the cathedral. To keep enemies from learning the secrets of the Dormition Cathedral, Ivan III refused to let Fioravanti return home.
The architect even participated in some of the Tsar's military campaigns before attempting to escape to Italy. He was seized at the border and imprisoned in the Kremlin's Tainitskaya Tower, which is when historical chronicles ceased mentioning him. Most likely he died – walled up in the Tainitskaya Tower. Legend has it that since then Russian leaders see Fioravanti's ghost just before terrible events are to take place. It vexed Vladimir Lenin, and later Joseph Stalin before the beginning of the Great Patriotic War.
A condemned murderer on Gorky Highway, 18th century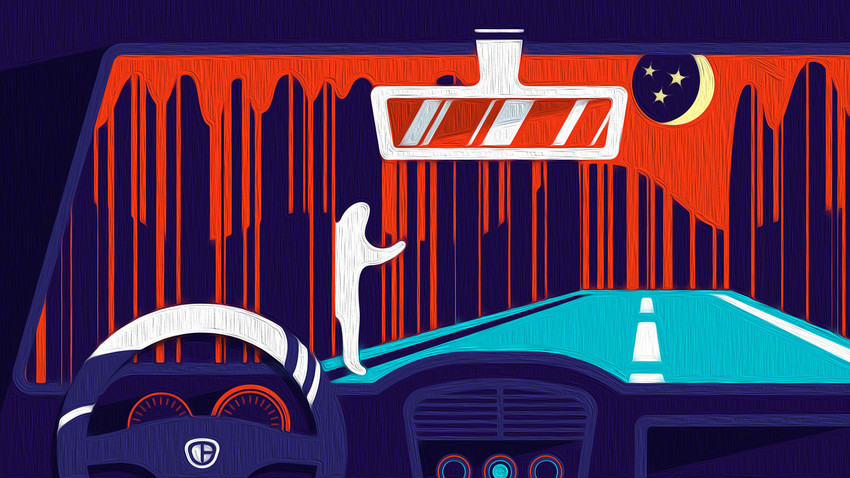 The Gorky Highway was once called the Vladimir Road, along which people convicted to Siberian penal colonies were led out of Moscow. One day, a dangerous murderer was marching in a penal convoy. He didn't survive the trip, however, and since there wasn't time to bury him, they left his body at the side of the road. This is why his soul can't find peace and still terrorizes the living.
Drivers say that late at night a strange man sometimes appears on the roadside: bearded, poorly dressed and resembling a homeless man. He waves to cars as if he wants them to stop, but his gait is strange, as if his feet are shackled.
If you see him be careful: he's the ghost of the tormented murderer. If you stop, the ghost comes over to the window and says, "Forgive me." Then you should say, "God will forgive you," and quickly drive away without looking back. Otherwise, the convict's restless soul will take you with it to the afterlife.
The miserly old man from Myasnitskaya Street, 19th century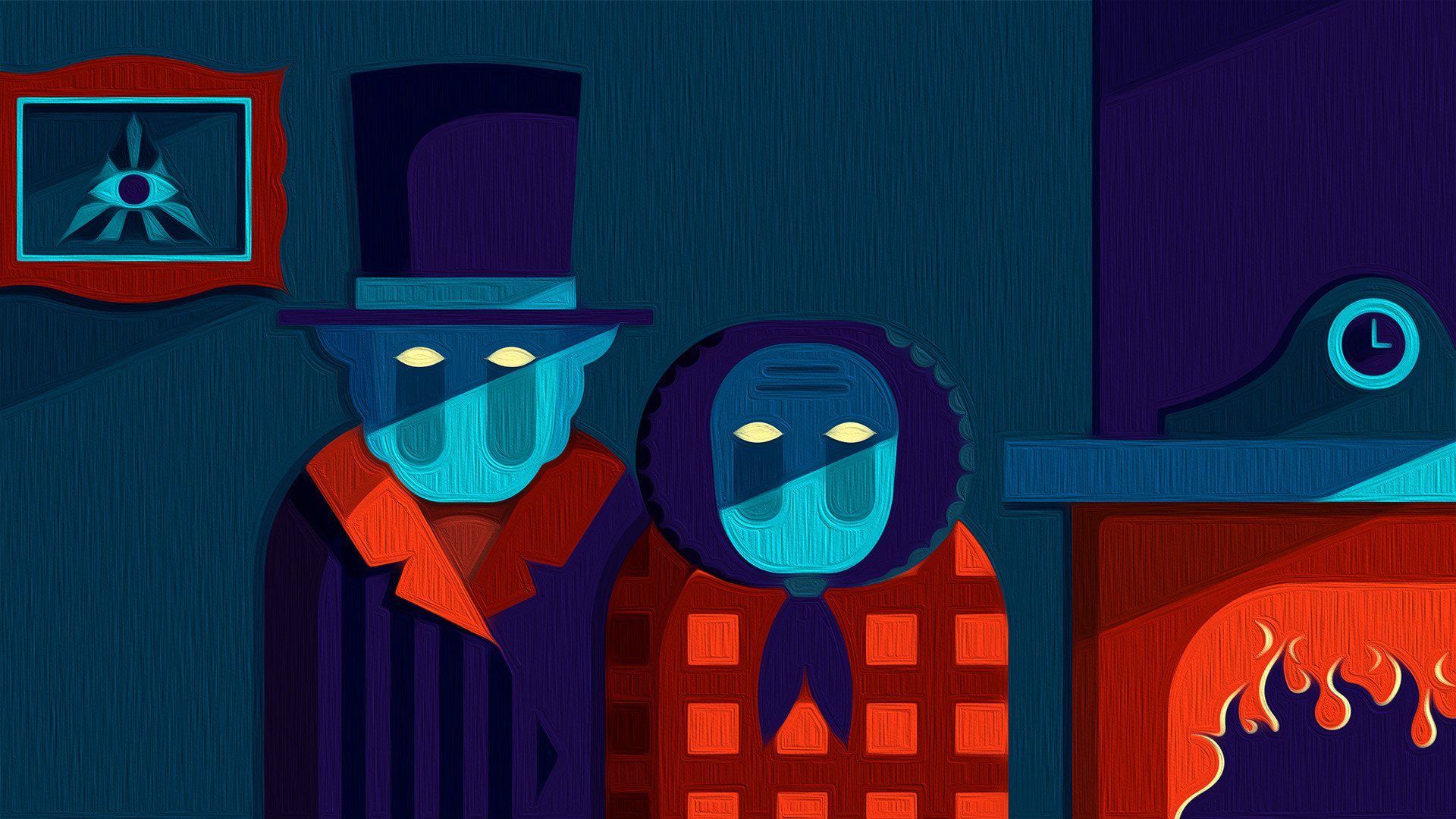 This legend dates to the second half of the 19th century, in the home of the Kusovnikov family. Between 1843 and 1870 a childless couple lived on 17 Myasnitskaya Street. These merchants were known for their eccentric behavior and solitary lifestyle. The house is decorated with Masonic symbols, and legend says the husband and wife found a masonic cache in one of the rooms and decided not to have kids and not to employ unnecessary servants.
The couple was so afraid of losing their money that they almost never left home. Once, they had to leave for a short time and hid all their riches in the fireplace. Only one caretaker remained to look after the house.
When the couple returned, however, they saw that everything had been burned in the fireplace: the caretaker had been very cold and so decided to warm himself with a fire. Old woman Kusovnikova died on the spot, while her husband went mad and died shortly after.
Today, Muscovites say that late in the evening you can sometimes see a gray-haired old man in a shabby coat approaching passersby and asking them, "Where is my money?" This encounter does not promise anything good because anyone approached by the miserly old man soon loses large amounts of money and goes bankrupt.
A vindictive female spirit in the Moscow metro, 20th century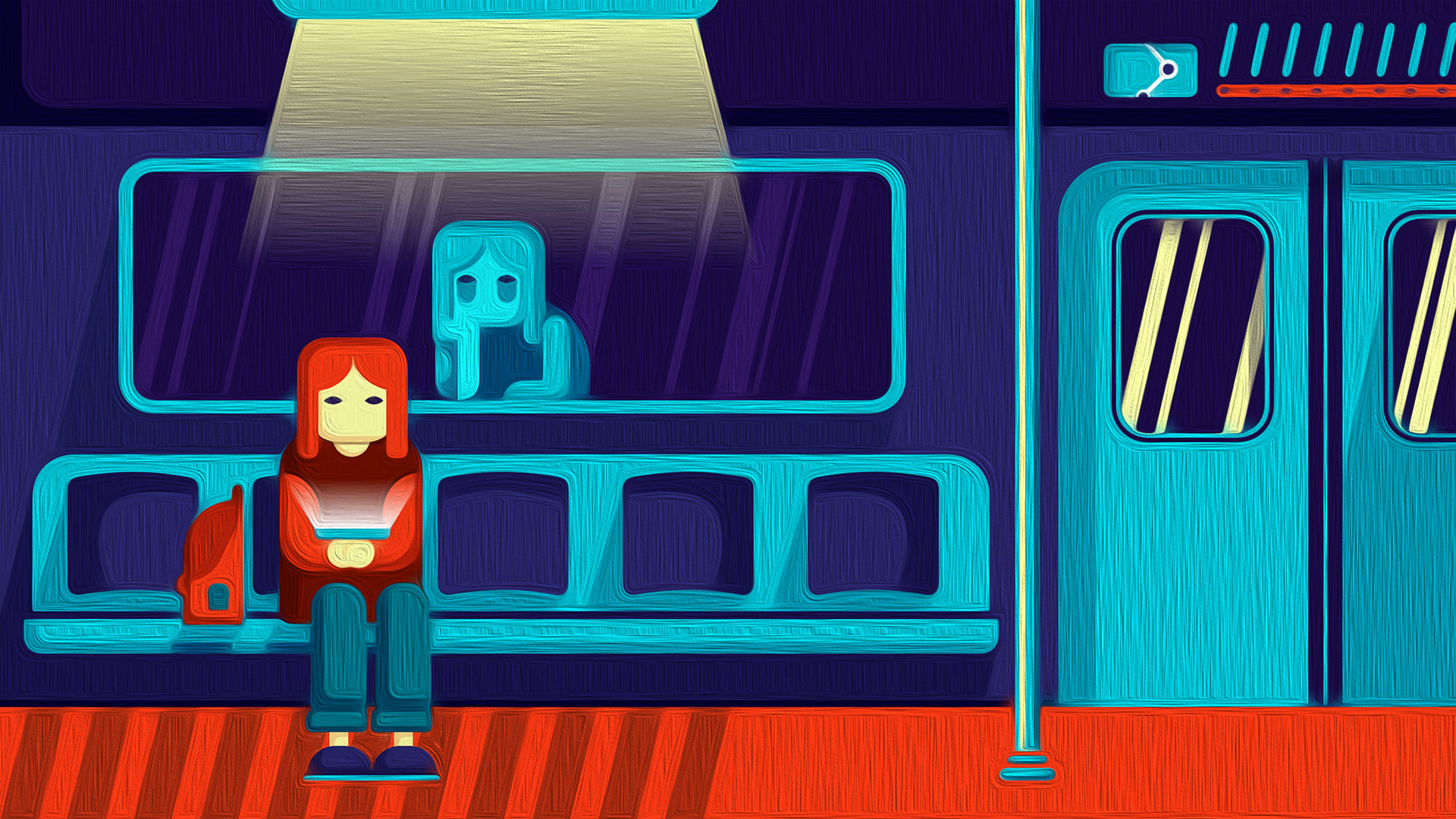 There are many scary stories about the Moscow metro. For example, it's dangerous to ride in the ordinary train cars of the orange line after midnight on one particular day of the year. It first happened on Sept. 9, 1999, when five young ladies riding at night in car 26498 late suddenly lost consciousness.
One of the passengers was able to film the face of a young woman outside the train with his mobile phone. What had happened? A year earlier on Sept. 9, 1998, at the VDNKh station, a young lady had lost consciousness and fell under an approaching train.
Ever since then, she appears on the day of her death and causes passengers to lose consciousness.
If using any of Russia Beyond's content, partly or in full, always provide an active hyperlink to the original material.
to our newsletter!
Get the week's best stories straight to your inbox
18 little known facts about the Moscow Metro
Abandoned Russia: top 7 most creepy places
Ghosts, mutant rats and Metro-2: Unearthing Moscow's urban legends
Russian boogeymen: How did parents scare their children?
5 horror books by Russian writers
This website uses cookies. Click here to find out more.
Electrostal History and Art Museum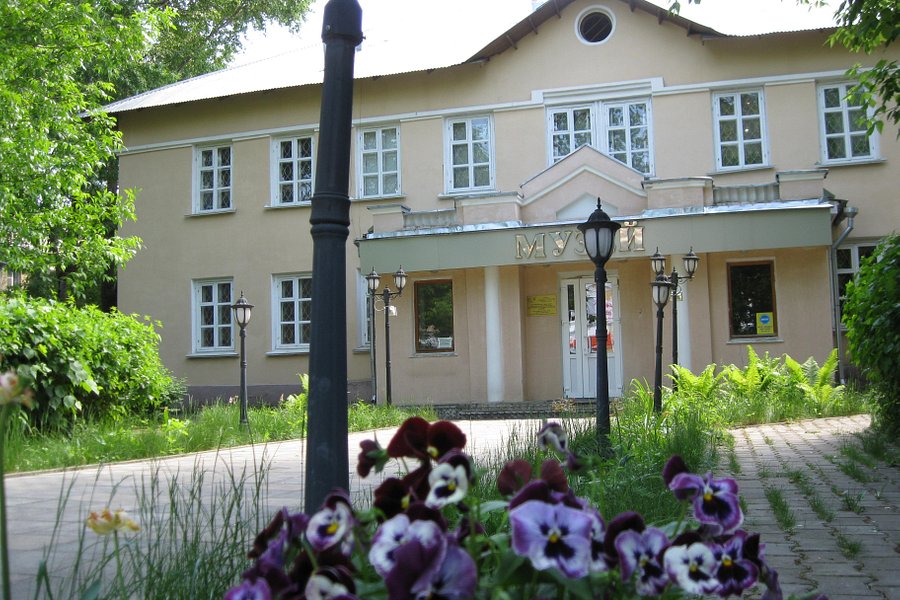 Electrostal History and Art Museum - All You Need to Know BEFORE You Go (with Photos)
(0.19 mi) Elektrostal Hotel
(1.21 mi) Yakor Hotel
(1.27 mi) Mini Hotel Banifatsiy
(1.18 mi) Elemash
(1.63 mi) Apelsin Hotel
(0.07 mi) Prima Bolshogo
(0.13 mi) Makecoffee
(0.25 mi) Amsterdam Moments
(0.25 mi) Pechka
(0.26 mi) Mazhor
Electrostal History and Art Museum Information