Ayase - Ghost City Tokyo (幽霊東京) [Yuurei Tokyo] Lyrics & Video (MV)
Lyrical Nonsense
Home » Artists » Ayase » Ghost City Tokyo Lyrics / English Translation / Video (MV/PV)
Ghost City Tokyo Lyrics & Video
sanzen to kagayaku machi no akari Taishouteki na boku wo miorosu Ano biru no aida wo nukete Irozukidashita neon to majitte Boku no jikan to kono sekai wo toreedo Yoru ni shizumu
shuuden de ieji wo tadoru boku no Me ni utsuru garasu mado ni ita no wa Yumemita jibun janakute Ima ni mo nakidashite shimaisou na Kurayami no naka hitori tada mayotteiru Kanashii hito
daijoubu, itsuka daijoubu ni naru Nante omou hibi wo ikutsu kasaneta Kyou datte hitori toukyou no keshiki ni sukeru boku wa Yuurei mitai da
ushinau koto ni narete iku naka de Wasurete shimatta ano negai sae mo Omoidashita toki ni Namida ga ochita no wa Kono machi ga tada Amari ni mo mabushii kara
sanzan datte warainagara nageku Taihaiteki na hibi no naka Ano hi no omoi ga furasshubakku Kizukeba asa made hiraku rojikku Boku no kotoba wo oto ni nosete nando demo
ushinau koto ni narete iku naka de Wasurete shimatta ano hibi de sae mo Soredemo mada saki e Nante omoeru no wa Kimi ga iru kara
nee Konna samishii machi de Nee
sanzen to kagayaku machi no akari Taishouteki na boku wo miorosu Ano biru no saki, te wo nobashite Ano hi yumemita keshiki wo nazotte Boku no jikan to kono sekai wo toreedo Ashita wo yobu
ushinau koto ni narete iku naka de Nakusazu ni ita daiji na omoi wo Dakishimetara fui ni Namida ga ochita no wa Kono machi de mada Ikiteitai to omou kara
kimi mo sou desho
Add to Favorites
View My Favorites
燦然と輝く街の灯り 対照的な僕を見下ろす あのビルの間を抜けて 色付き出したネオンと混じって 僕の時間とこの世界をトレード 夜に沈む
終電で家路を辿る僕の 目に映るガラス窓に居たのは 夢見た自分じゃなくて 今にも泣き出してしまいそうな 暗闇の中独りただ迷っている 哀しい人
大丈夫、いつか大丈夫になる なんて思う日々を幾つ重ねた 今日だって独り東京の景色に透ける僕は 幽霊みたいだ
失うことに慣れていく中で 忘れてしまったあの願いさえも 思い出した時に 涙が落ちたのは この街がただ 余りにも眩しいから
散々だって笑いながら嘆く 退廃的な日々の中 あの日の想いがフラッシュバック 気付けば朝まで開くロジック 僕の言葉を音に乗せて何度でも
失うことに慣れていく中で 忘れてしまったあの日々でさえも それでもまだ先へ なんて思えるのは 君がいるから
ねえ こんな寂しい街で ねえ
燦然と輝く街の灯り 対照的な僕を見下ろす あのビルの先、手を伸ばして あの日夢見た景色をなぞって 僕の時間とこの世界をトレード 明日を呼ぶ
失うことに慣れていく中で 失くさずにいた大事な想いを 抱き締めたら不意に 涙が落ちたのは この街でまだ 生きていたいと思うから
The lights of the brilliant shining city Shine down on me in stark contrast They mix with the neon colours changing and Escaping from the spaces between those buildings I trade my time and this world And sink into the night
I make my way home on the last train And the reflection I see in the glass windows is Not the me that I dreamt of It's a person who looks like he's about to start crying A person alone in the darkness, a person who is simply lost A sorrowful person
It's fine, someday it will all be fine How many days I've thought so, that have piled up on each other But even today, the me who fades into the Tokyo scenery all alone Seems like a ghost
Even as I grow used to losing I just need that wish I had forgotten When I remembered it The tears fell Simply because this city is Way too dazzling
It's harsh, I laugh while sighing Amidst these decadent days Thoughts of that day flashback in my mind By the time I realize it, my logic's open till the morning Time and time again, putting my words to music
Even as I grow used to losing I just need those days I had forgotten But even so, even before that That I can even think of them is Because you're here
Hey In such a lonely city Hey
The lights of the brilliant shining city Shine down on me in stark contrast In front of that building, I stretch out my hand Tracing the view I dreamt of that day I trade my time and this world And call for tomorrow
Even as I grow used to losing These important feelings that I haven't lost— When I held them close to myself, I think my tears fell suddenly Because I still want to Keep living in this city
I wonder if it's the same for you
DETAILS Ayase - Ghost City Tokyo Details
Ayase - Ghost City Tokyo Lyrics & Video
Ayase - Yuurei Tokyo Lyrics & Video
Ayase - 幽霊東京 Lyrics & Video
RELATED Ayase - Ghost City Tokyo Related Lyrics
Leave a reply cancel reply.
Your email address will not be published. Required fields are marked *
NEW & RECOMMENDED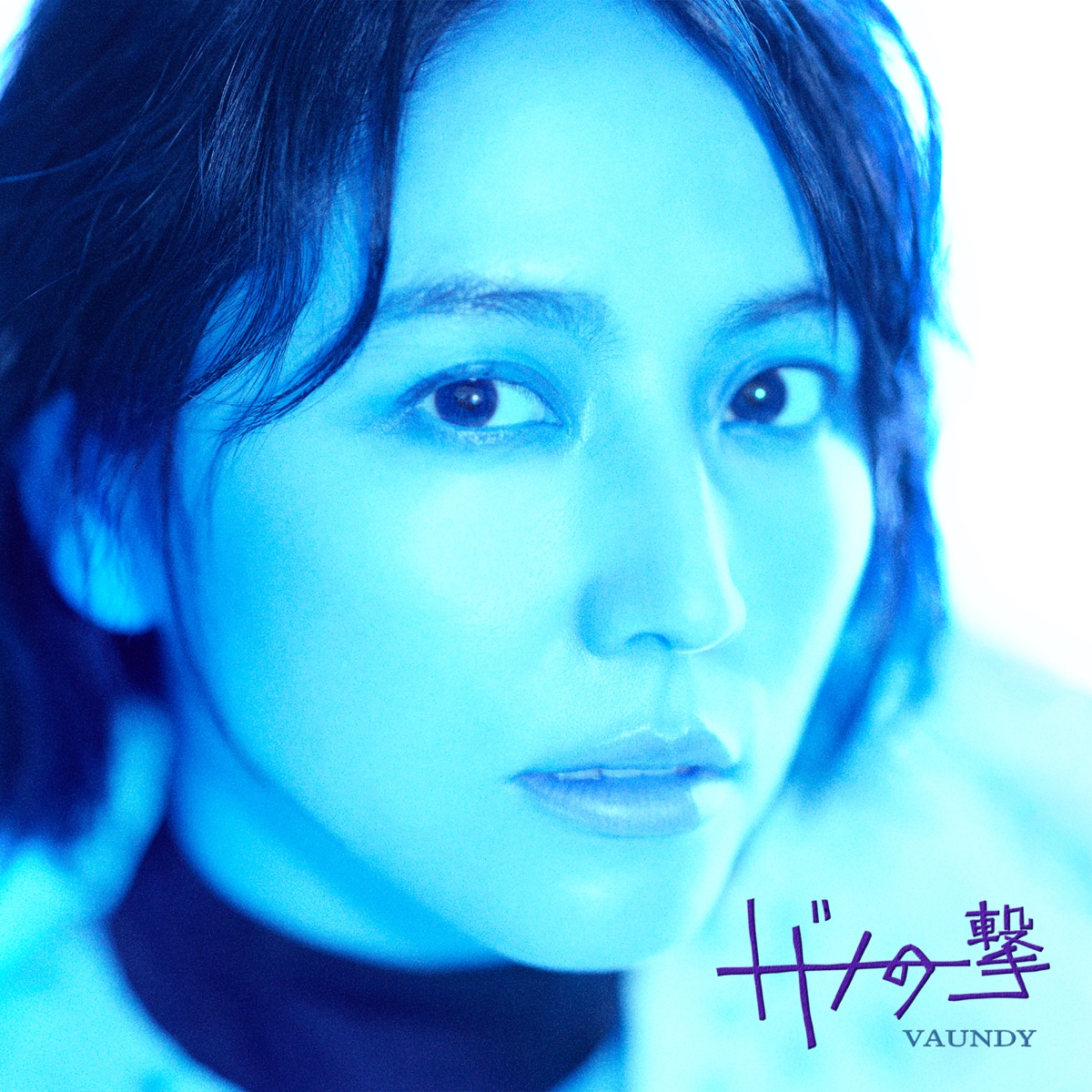 TOP RANKING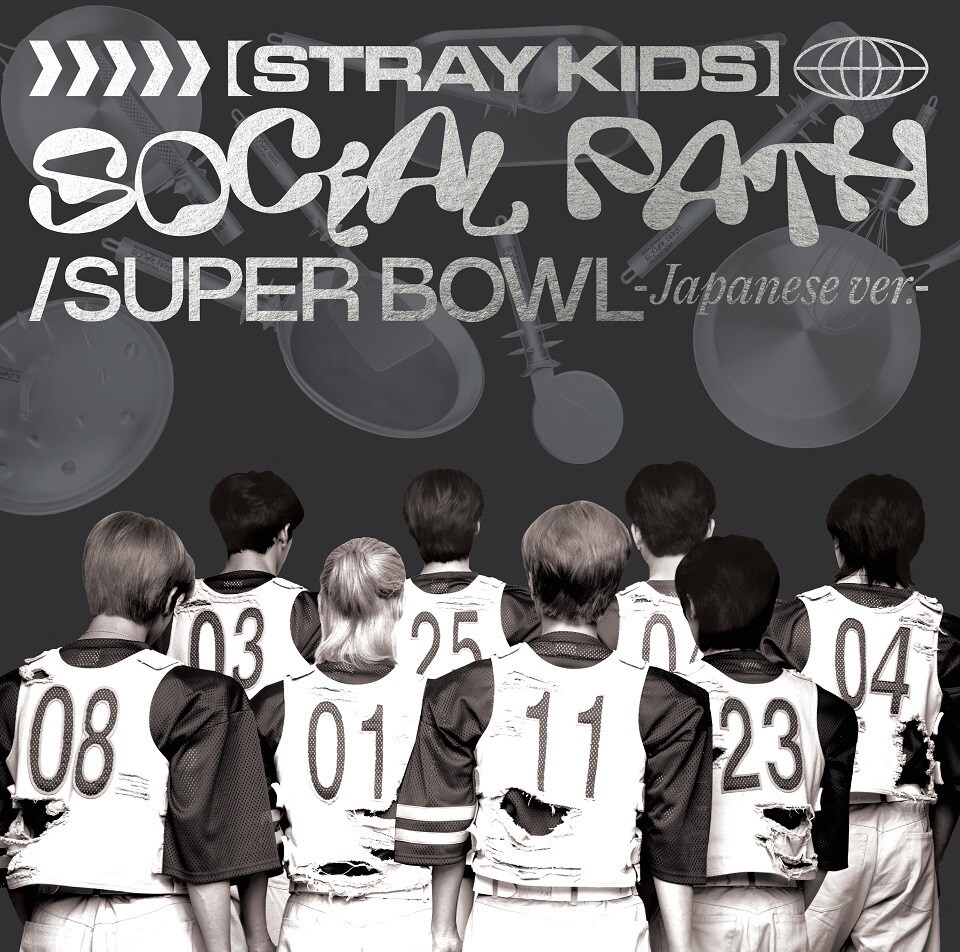 Project SEKAI Wiki
Welcome to the Project SEKAI Wiki! Please remember to read the wiki rules and the guides before you start editing.

Lyricist: Ayase
Song Availability:JP
Song Availability:TW
Song Availability:EN
Song Availability:KR
Original Singer: Hatsune Miku
Singer: KAITO
Singer: Shinonome Akito
Singer: Aoyagi Toya
Another Vocal: Aoyagi Toya
Easy Diff: Level 7
Normal Diff: Level 13
Hard Diff: Level 17
Expert Diff: Level 24
Master Diff: Level 27
Cover Songs
BPM: 120-129
Yuurei Tokyo
Yuurei Tokyo   ( 幽霊東京 , Ghost City Tokyo) is a song by Ayase covered by Vivid BAD SQUAD . It was added for the Ayase tie-in .
Difficulties [ ]
Versions [ ].
VIRTUAL SINGER
Another Vocal
Hard Preview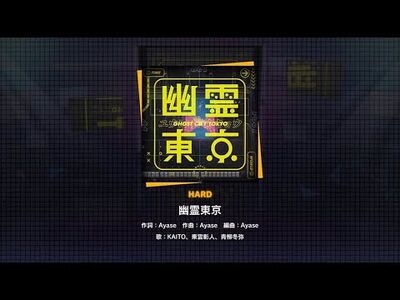 『幽霊東京』(難易度:HARD) プレイ動画を一部先行公開!

Navigation [ ]
1 Project SEKAI COLORFUL STAGE!/Event List
2 Scream!? Welcome to the Wolf Forest!
3 Stick to your faith
Genius Romanizations
Ayase - 幽霊東京 (Ghost City Tokyo) (Romanized)
Anime Lyrics . Com
Japanese Tests
J-Pop / J-Rock
Dance CD List
# , A , B , C , D , E , F , G , H , I , J , K , L , M , N , O , P , Q , R , S , T , U , V , W , X , Y , Z
Search: All Show Title Performer Song Lyrics in All Categories Anime Game J-pop / J-Rock Dancemania Dance CD List Doujin
Yuurei Toukyou - Ghost City Tokyo
Kanji Information
Ghost City Tokyo - EP
November 23, 2019 6 Songs, 20 minutes ℗ 2019 Ayase
More By Ayase
Select a country or region, africa, middle east, and india.
Côte d'Ivoire
Congo, The Democratic Republic Of The
Guinea-Bissau
Niger (English)
Congo, Republic of
Saudi Arabia
Sierra Leone
South Africa
Tanzania, United Republic Of
Turkmenistan
United Arab Emirates
Asia Pacific
Indonesia (English)
Lao People's Democratic Republic
Malaysia (English)
Micronesia, Federated States of
New Zealand
Papua New Guinea
Philippines
Solomon Islands
Bosnia and Herzegovina
France (Français)
Deutschland
Luxembourg (English)
Moldova, Republic Of
North Macedonia
Portugal (Português)
United Kingdom
Latin America and the Caribbean
Antigua and Barbuda
Argentina (Español)
Bolivia (Español)
Virgin Islands, British
Cayman Islands
Chile (Español)
Colombia (Español)
Costa Rica (Español)
República Dominicana
Ecuador (Español)
El Salvador (Español)
Guatemala (Español)
Honduras (Español)
Nicaragua (Español)
Paraguay (Español)
St. Kitts and Nevis
Saint Lucia
St. Vincent and The Grenadines
Trinidad and Tobago
Turks and Caicos
Uruguay (English)
Venezuela (Español)
The United States and Canada
Canada (English)
Canada (Français)
United States
Estados Unidos (Español México)
الولايات المتحدة
États-Unis (Français France)
Estados Unidos (Português Brasil)
美國 (繁體中文台灣)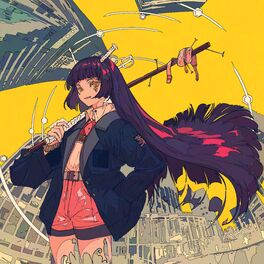 GHOST CITY TOKYO (digital edition)
Album Tracks
Similar albums.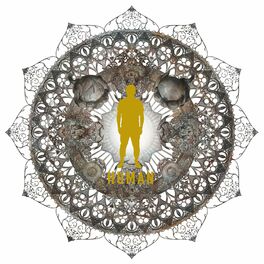 by PINOCCHIOP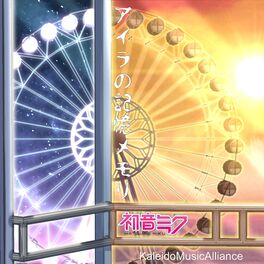 by KaleidoMusicAlliance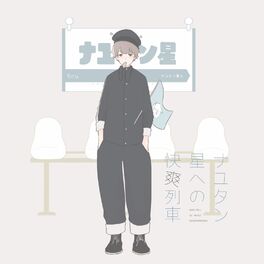 Nayutan Sei Eno Kaisou Ressya
by Nayutalien , Sou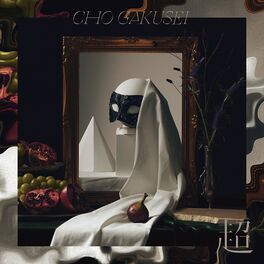 by Chogakusei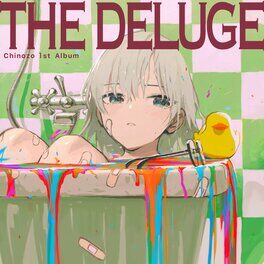 Mekakucity Reload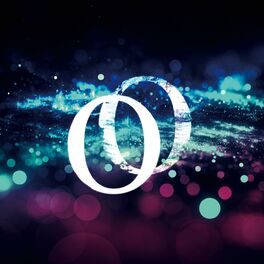 The First Waltz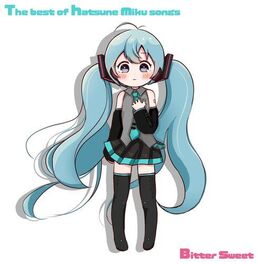 the best of hatsunemiku songs -bittersweet-
by Hatsune Miku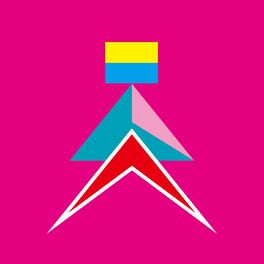 by Anamanaguchi , Hatsune Miku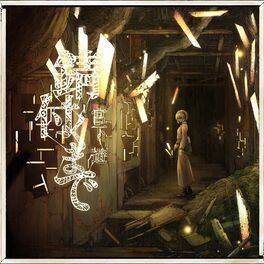 Sabitsuku Made
by Yuu Miyashita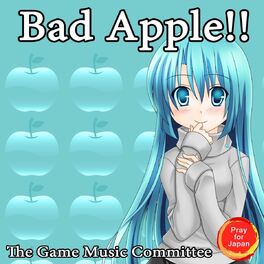 Bad Apple (Miku moods)
by The Game Music Committee , Vocal Talent Miku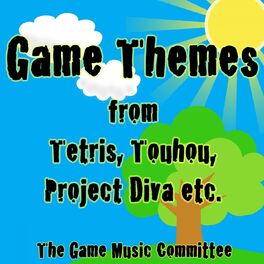 Game Themes
by The Game Music Committee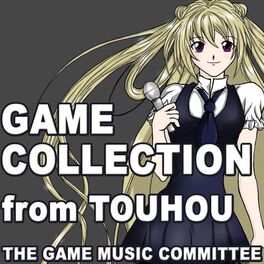 Game Collection from Touhou
Similar Artists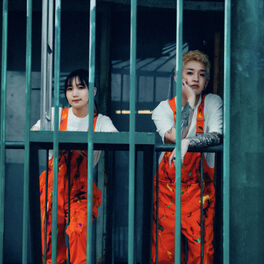 63 994 fans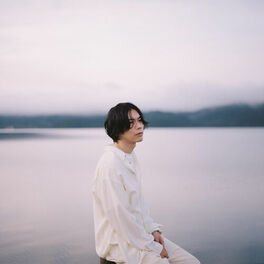 Kenshi Yonezu
36 765 fans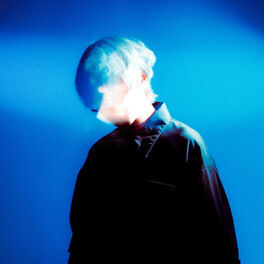 41 933 fans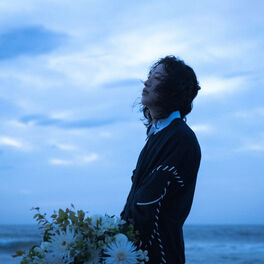 Tatsuya Kitani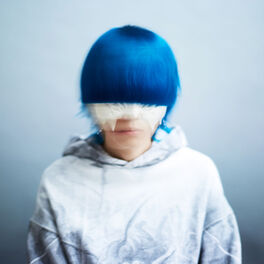 25 410 fans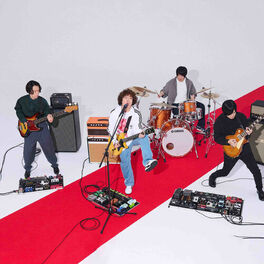 44 981 fans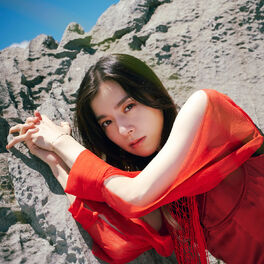 MAN WITH A MISSION
23 169 fans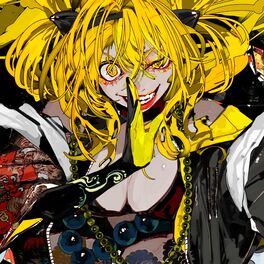 15 783 fans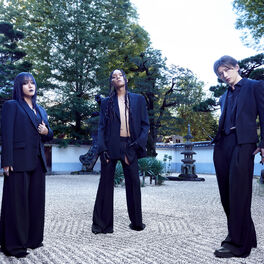 42 378 fans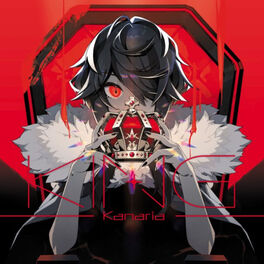 Discography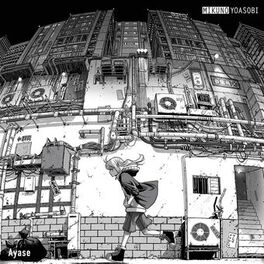 MIKUNOYOASOBI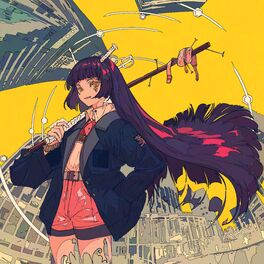 by Ayase , DREAMERS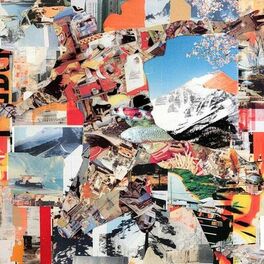 by Ayase , R-指定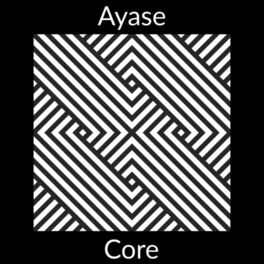 Baka Majime
by Creepy Nuts , Ayase , Lilas Ikuta
夜撫でるメノウ / 幽霊東京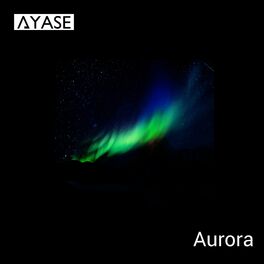 by KANKAN , Ayase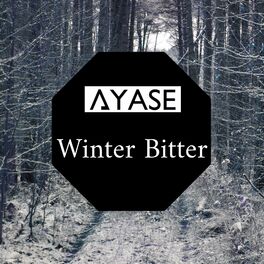 Winter Bitter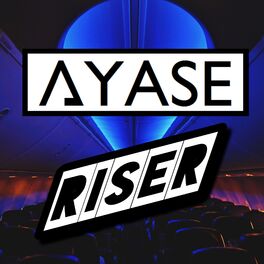 For every mood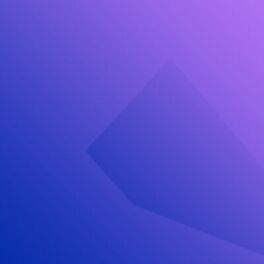 New releases
Sign up to listen to the full track
No payment required
ayase feat. Hatsune Miku – Yuurei Tokyo (Ghost City Tokyo) Lyrics
Yuurei tokyo lyrics, ayase feat. hatsune miku, 幽霊東京 / 初音ミク.
Sanzen to kagayaku machi no akari Taishou-tekina boku o miorosu Ano biru no ma o nukete Irodzuki dashita neon to majitte Boku no jikan to kono sekai o toreedo Yoru ni shizumu
Shuuden de ieji o tadoru boku no Meniutsuru garasu mado ni ita no wa Yumemita jibun janakute Imanimo naki dashite shimai-sou na Kurayami no naka hitori tada mayotte iru Kanashii hito
Daijoubu, itsuka daijoubu ni naru Nante omou hibi o ikutsu kasaneta Kyou datte hitori Toukyou no keshiki ni sukeru boku wa Yuurei mitaida
Ushinau koto ni narete iku naka de Wasurete shimatta ano negai sae mo Omoide shita toki ni Namida ga ochita no wa Kono machi ga tada Amarini mo mabushiikara
Sanzan datte warainagara nageku Taihai-tekina hibi no naka Ano hi no omoi ga furasshu bakku Kidzukeba asa made hiraku rojikku Boku no kotoba o oto ni nosete nandodemo
Ushinau koto ni narete iku naka de Wasurete shimatta ano hibide sae mo Soredemo mada saki e Nante omoeru no wa Kimigairukara
Nee Kon'na sabishii machi de Nee
Sanzen to kagayaku machi no akari Taishou-tekina boku o miorosu Ano biru no saki,-te o nobashite Ano hi yumemita keshiki o nazotte Boku no jikan to kono sekai o torēdo Ashita o yobu
Ushinau koto ni narete iku naka de Shitsu kusazu ni ita daijina omoi o Dakishimetara fui ni Namida ga ochita no wa Kono machi de mada Ikite itai to omoukara
Kimi mo sōdesho
燦然と輝く街の灯り 対照的な僕を見下ろす あのビルの間を抜けて 色付き出したネオンと混じって 僕の時間とこの世界をトレード 夜に沈む
終電で家路を辿る僕の 目に映るガラス窓に居たのは 夢見た自分じゃなくて 今にも泣き出してしまいそうな 暗闇の中独りただ迷っている 哀しい人
大丈夫、いつか大丈夫になる なんて思う日々を幾つ重ねた 今日だって独り東京の景色に透ける僕は 幽霊みたいだ
失うことに慣れていく中で 忘れてしまったあの願いさえも 思い出した時に 涙が落ちたのは この街がただ 余りにも眩しいから
散々だって笑いながら嘆く 退廃的な日々の中 あの日の想いがフラッシュバック 気付けば朝まで開くロジック 僕の言葉を音に乗せて何度でも
失うことに慣れていく中で 忘れてしまったあの日々でさえも それでもまだ先へ なんて思えるのは 君がいるから
ねえ こんな寂しい街で ねえ
燦然と輝く街の灯り 対照的な僕を見下ろす あのビルの先、手を伸ばして あの日夢見た景色をなぞって 僕の時間とこの世界をトレード 明日を呼ぶ
失うことに慣れていく中で 失くさずにいた大事な想いを 抱き締めたら不意に 涙が落ちたのは この街でまだ 生きていたいと思うから
A shining city light Looking down at me contrasting Go through that building Mixed with colored neon Trade my time and this world Sink at night
My home following the last train I was in the glass window Not my dream I'm about to cry I'm just lost in the dark Sad person
Okay, someday i'll be okay How many days I thought Even today I can see through the scenery of Tokyo alone It looks like a ghost
As you get used to losing Even that forgotten wish When I remembered The tears fell This city is just Because it 's too bright
Lamenting and laughing In decadent days The feelings of that day flash back Logic that opens until morning if you notice Put my words on the sound as many times as you want
As you get used to losing Even those days I forgot Still still ahead What seems to be because you are here
Hey you In such a lonely city Hey you
A shining city light Looking down at me contrasting Reach for the end of that building Trace the dream that day Trade my time and this world Call tomorrow
As you get used to losing The important feelings that I did not lose If I hug you The tears fell Still in this city I want to live
Source: https://www.youtube.com/watch?v=lWl5viCqGSc
Leave a Reply
Your email address will not be published. Required fields are marked *
Add Comment *
Post Comment