Whatever Happened To Ghostface Killah?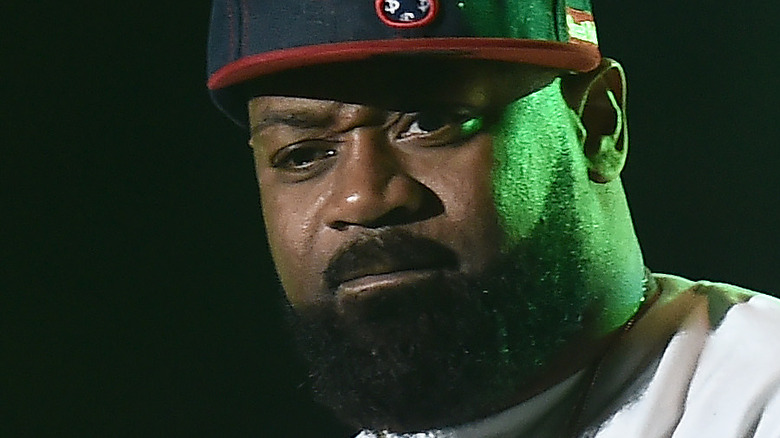 Rapper and Wu-Tang Clan member Ghostface Killah rose to fame with his rap group in the early '90s. Hailing from Staten Island, New York, the currently nine-member line-up would become one of the most popular hip-hop groups of all time. Along with Ghostface Killah, Wu Tang is composed of RZA , GZA, Method Man, Raekwon, U-God, Masta Killa, and Inspectah Deck. At the peak of their fame, one of the most popular (and controversial) members was Ol' Dirty Bastard, who died in 2004. After his death, Wu-Tang would continue with just nine members. But each Wu-Tang member is famous in their own right. Every last one of them has worked on their own solo projects. And as far as who is more in the public light, Method Man in particular has had a successful acting career (via IMDb ) and currently stars in "Power Book II: Ghost." Cousins GZA and RZA also dabble in acting; the latter is a well-known composer who has written original music for major films, including "Kill Bill: Vol. 1" and "Blade: Trinity."
Over the years, Ghostface Killah, too, has earned himself some acting and soundtrack credits, notably writing an original song titled "Ironman" for the first Marvel Cinematic Universe feature film of the same name. Since releasing his debut solo album in 1996, he's released over a dozen albums (via All Music ), the most recent in 2019. What has he been up to since?
Ghostface Killah's career
Ghostface Killah was born Dennis Coles on May 9, 1970 (per Last.FM ). After his first album, he took a few years before he released his sophomore project in 2000. That same year, the Wu-Tang clan released their album "The W." His work on his solo and joint projects spans two decades and extends his discography to include roughly 30 albums. In between that time, Ghostface Killah made appearances on various television series and reality TV shows such as "Boondocks" and "Couples Therapy," according to his IMDb page . He's been credited for his narration on several video games (per MobyGames ).
In 2008, he honored his alias, Tony Starks (via Music Brainz ), for his work in the 2008 Marvel film "Ironman." He appears in the movie in a music video, and wrote the song "Slept on Tony" ( posted on YouTube ). Two years ago, Ghostface Killah released his "Ghostface Killahs" albums. The project was praised for demonstrating his craft and growth as an artist, even with some criticism that he drifted from staying true to the style that made him unique (via Pitchfork ). That was also the year he appeared in a Showtime documentary series about the formation and history of Wu-Tang Clan, titled "Wu-Tang Clan: Of Mics and Men."
Ghostface Killah nowadays
In fact, Ghostface Killah has appeared in a number of documentaries related to the history of hip-hop, including the story of the infamous fraudster Martin Shkreli, known as Pharma Bro. In 2019, the rapper appeared in the documentary titled " Pharma Bro ," likely because the disgraced former hedge fund executive bought a copy of a classic Wu-Tang album for $2 million and Wu-Tang members in general were no fan of that. It then led to Ghostface Killah and Shkreli having a war of words (per CNBC ).
This past October, he honored a milestone and celebrated the 25th anniversary of the release of his first album, "Ironman" (via Billboard ).
Currently, he's one of the richest members of the Wu-Tang Clan, according to Wealthy Gorilla , with a net worth of $17 million. He also hasn't stopped working. A few months ago he spoke to fans about his forthcoming album "Supreme Clientele 2" on Reddit . The album is set for release in February 2022 and will feature the likes of Kanye West on production.
Ghostface Killah
Latest release.
OCT 6, 2023
The Lost Tapes
Triumph (feat. Ol' Dirty Bastard, Inspectah Deck, Method Man, Cappadonna, U-God, RZA, GZA, Masta Killa, Ghostface Killah & Raekwon)
Wu-Tang Forever · 1997
Purple Hearts
Mr. Morale & The Big Steppers · 2022
Method Man (feat. Method Man, Raekwon, GZA, RZA & Ghostface Killah)
Enter The Wu-Tang (36 Chambers) [Expanded Edition] · 1993
Protect Ya Neck (feat. RZA, Method Man, Inspectah Deck, Raekwon, U-God, Ol' Dirty Bastard, Ghostface Killah & GZA)
Enter The Wu-Tang (36 Chambers) [Expanded Edition] · 1992
Ice Cream (feat. Ghostface Killah, Method Man & Cappadonna)
Only Built 4 Cuban Linx... · 1995
Wu Tang Forever (feat. Ghostface Killah, Raekwon, RZA, Method Man, Inspectah Deck, Cappadonna, Jackpot Scotty Wotty, U-God, Masta Killa & GZA)
YSIV · 2018
Bring Da Ruckus (feat. RZA, Ghostface Killah, Raekwon & Inspectah Deck)
Da Mystery of Chessboxin' (feat. Method Man, U-God, Inspectah Deck, Raekwon, Ol' Dirty Bastard, Ghostface Killah & Masta Killa)
D.R.E.A.M. (feat. Ghostface Killah)
SHE IS COMING · 2019
New God Flow.1
Kanye West Presents: Good Music - Cruel Summer · 2012
Essential Albums
Wu-Tang Clan's most urgent voice scrambles the script.
Music Videos
Artist playlists.
Ghostface Killah is Wu-Tang Clan's most prolific member.
The rapper's history is rich with collabs and versatile turns.
Storytelling and deep soul builds a template.
Singles & EPs
Compilations.
State of the Nation
Halon, Lorentz & Jahju16
More To Hear
Ghostface Killah discusses 'Ironman' for its 25th Anniversary.
Lowkey celebrates 25 years of Ghostface Killah's debut solo LP.
Raekwon links with Ghostface, Nas, and Ebro to tell the story of his seminal solo debut.
With the Internet rap sensation and Tyler, the Creator.
Reminiscing about the Jackson 5.
About Ghostface Killah
With his unconventional delivery, gritty storytelling, and offbeat sense of humor, Wu-Tang Clan rapper and solo star Ghostface Killah is among the most respected MCs of all time. • During Wu-Tang's early years, Ghostface Killah would cover his fast with a stocking cap. Rumors suggested he was wanted for robbery, but the mask was just part of his persona. • The name Ghostface comes from the 1979 kung-fu film Mystery of Chessboxing, while the rapper's alias Tony Starks nods to the Marvel superhero Iron Man. • Ghost is the first rapper you hear on Wu-Tang's classic 1993 debut Enter the Wu (36 Chambers). • After a supporting role on Wu bandmate Raekwon's 1995 album Only Built 4 Cuban Linx…, Ghostface made his solo debut with 1996's Ironman. The album hit No. 1 on Billboard's Top R&B/Hip-Hop Albums chart and went platinum. • Each of the rapper's first five albums, from Ironman to 2006's critically acclaimed Fishscale, went Top 5 on the Top R&B/Hip-Hop Albums chart. • Ghostface has appeared on TV series like 30 Rock and Luke Cage and in such films as Walk Hard: The Dewey Cox Story and .
Similar Artists
Wu-tang clan, inspectah deck, ol' dirty bastard, select a country or region, africa, middle east, and india.
Côte d'Ivoire
Congo, The Democratic Republic Of The
Guinea-Bissau
Niger (English)
Congo, Republic of
Saudi Arabia
Sierra Leone
South Africa
Tanzania, United Republic Of
Turkmenistan
United Arab Emirates
Asia Pacific
Indonesia (English)
Lao People's Democratic Republic
Malaysia (English)
Micronesia, Federated States of
New Zealand
Papua New Guinea
Philippines
Solomon Islands
Bosnia and Herzegovina
France (Français)
Deutschland
Luxembourg (English)
Moldova, Republic Of
North Macedonia
Portugal (Português)
United Kingdom
Latin America and the Caribbean
Antigua and Barbuda
Argentina (Español)
Bolivia (Español)
Virgin Islands, British
Cayman Islands
Chile (Español)
Colombia (Español)
Costa Rica (Español)
República Dominicana
Ecuador (Español)
El Salvador (Español)
Guatemala (Español)
Honduras (Español)
Nicaragua (Español)
Paraguay (Español)
St. Kitts and Nevis
Saint Lucia
St. Vincent and The Grenadines
Trinidad and Tobago
Turks and Caicos
Uruguay (English)
Venezuela (Español)
The United States and Canada
Canada (English)
Canada (Français)
United States
Estados Unidos (Español México)
الولايات المتحدة
États-Unis (Français France)
Estados Unidos (Português Brasil)
美國 (繁體中文台灣)

'Bless You': Martha And The Vandellas Say A Pop Farewell
'my girl has gone': smokey robinson and the miracles stay on 'tracks' of previous hit, 'love over gold': dire straits storm the us with lustrous fourth album, 'it's only rock 'n' roll: the glimmer twins shine on the rolling stones in 1974, 'three dog night': the slow but sure arrival of a rock institution, the georgia peach at 18: little richard makes his studio debut, 'coleman hawkins encounters ben webster': genius at work, parker mccollum confirms 41-date 'burn it down' u.s. tour for 2024, paul mccartney sends message to australian fans before 'got back' dates, verve unveils a new nina simone compilation 'four women: complete recordings 1964-1967', james brown's 'in the jungle groove' for limited edition vinyl, chelsea cutler learns to enjoy the present on new album 'stellararia', sleazyworld go ushers in cuffing season with new single 'with my boo', jazmin bean shares new single 'terrified', ghostface killah.
Like all members of the Wu-Tang Clan, Ghostface Killah used the group as a launching pad for a solo career, which was assisted greatly by producer RZA.
Published on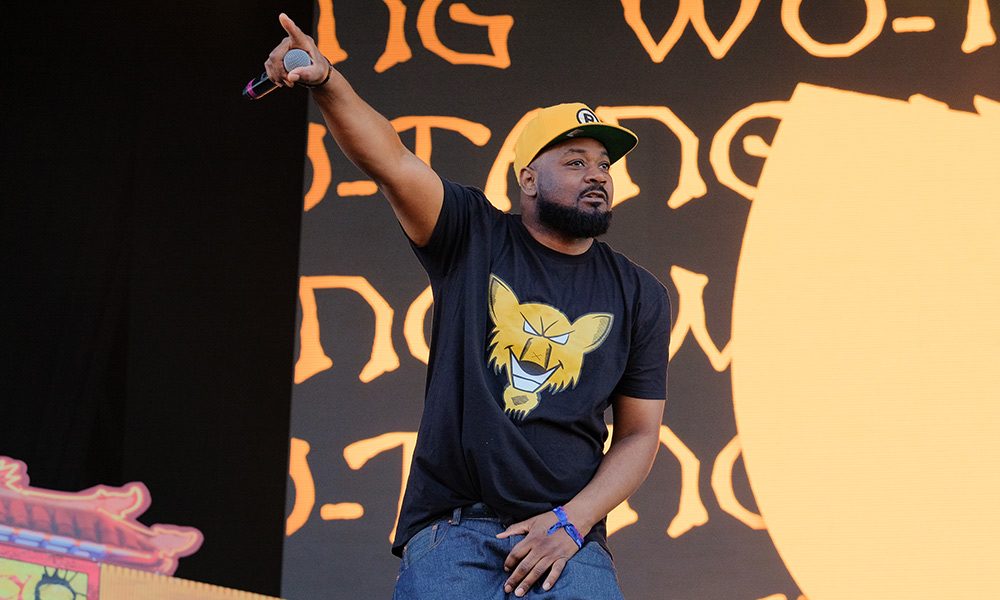 As one of the original members of the seminal '90s rap crew the Wu-Tang Clan, Ghostface Killah (aka Tony Starks) made an impact before he released his debut album, Ironman , late in 1996. Like all members of the Wu-Tang Clan, the rapper used the group as a launching pad for a solo career, which was assisted greatly by other members of the Clan, particularly producer RZA.
Ghostface Killah had rapped on Wu-Tang's 1993 debut,  Enter the Wu-Tang , but he didn't distinguish himself until 1995 when he was showcased on fellow Wu member Raekwon's  Only Built 4 Cuban Linx . Ghostface received good reviews for his appearance on the record, and his contribution to the soundtracks for  Sunset Park  and  Don't Be a Menace to South Central While You're Drinking Your Juice in the Hood  also were well-received. All of these guest appearances and soundtrack contributions set the stage for Ghostface Killah's solo debut,  Ironman , in late 1996. Like all Wu-Tang projects, it was produced by RZA and was quite successful in the large Hip Hop/rap underground, debuting at number two on the pop charts upon its release.  Ironman  was also the first album to be released on Razor Sharp Records, RZA's record label on Epic Records.
Work with the Wu-Tang and their various members kept Ghostface Killah busy until solo singles started appearing at the end of 1999 followed by his sophomore full-length,  Supreme Clientele , in early 2000.  Supreme Clientele  was a success, but it was followed a year later by  Bulletproof Wallets , an album that didn't sell well and had fans declaring the Ironman had gone soft. Once again it was back to the Wu for a couple of years before the rapper would be appearing solo again. Epic issued the compilation Shaolin's Finest in April of 2003, and by the end of the year, two new Ghostface tracks had started to appear on mixtapes.
'Wrath Of The Math': Jeru The Damaja's Confident And Cool Classic
The chaotic 'Run' with Jadakiss and the more commercial 'Tush' with Missy Elliott raised the anticipation for the rapper's first album for Def Jam and his first under the simpler moniker Ghostface.  The Pretty Toney Album  hit the streets in April of 2004. The Top Ten hit  Fishscale , along with  More Fish , followed in 2006, but not before  718  — an album from his Theodore Unit.
Always prolific, the rapper put out  The Big Doe Rehab  — whose release date had originally coincided with Wu-Tang's long-awaited fifth full-length,  8 Diagrams , which RZA agreed to push back a week so as to not coincide with Ghost's effort — in early December 2007. Ghostface returned in 2008 with a pair of compilations:  The Wallabee Champ  (rarities and B-sides) and  GhostDeini the Great  (including remixes, alternate versions, and career highlights). Influenced by R&B and focused on the ladies, his 2009 album  Ghostdini the Wizard of Poetry  was a significant departure.
The more traditional effort  Apollo Kids  landed in 2010 with special guests Redman, Busta Rhymes, and  The Game . Another significant departure arrived in early 2013 with the release of  Twelve Reasons to Die . The album was a collaborative effort with film composer Adrian Younge and was inspired by the Italian murder mystery/slasher film genre known as giallo .
Words: Stephen Thomas Erlewine
Your email address will not be published. Required fields are marked *
Save my name, email, and website in this browser for the next time I comment.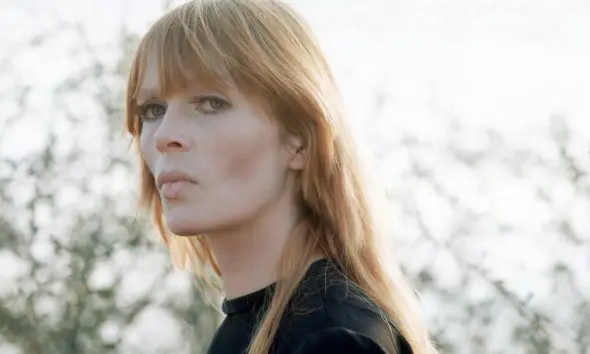 Ghostface Killah
Born May 9 , 1970 · Richmond [now Staten Island], New York City, New York, USA
Birth name Dennis Coles
Pretty Toney
Tony Starks
The Wallabee Champ
Starky Love
Ghost Deini
Height 6′ 2½″ (1.89 m)
Born and raised in the heart of Staten Island, New York, Ghostface Killah, born Dennis Coles, is a very well-known member of Wu-Tang Clan, the celebrated hip-hop group. Emerging from a childhood filled with poverty, he puts his all into his projects and everything he rhymes about basically stems from what he's seen and what he's been through in his life. He is the father of four children (one daughter and three sons), and one of his sons made his debut in the video for "All I Got Is You," where he played Ghostface as a child. - IMDb Mini Biography By: An Avid Fan
Signs 'One Love' on his autographs
Stream-of-consciousness raps with extremely obscure references
Was cast in a brief role in Iron Man (2008) but his scene was deleted.
Has a son, Sun God, who raps as well.
Named himself after the villain in The Mystery of Chess Boxing (1979) .
He was heavily involved in the album of friend and fellow wu member Raekwon "Only Built for Cuban Linx". The album is considered a classic of mafioso rap.
His albums "Supreme Clientele" and "Fishscale" were attributed with reviving the wu's sound and former glory, using menacing beats, surreal lyrics, and a bravado of mafioso and kung fu street narratives.
We ain't tryin' to hop in, hop out real quick, know what I'm sayin'? We out for the gusto and we gonna keep it raw.
Contribute to this page
Learn more about contributing
More from this person
View agent, publicist, legal and company contact details on IMDbPro
More to explore
Recently viewed
GHOSTFACE KILLAHS OUT NOW! DOWNLOAD NOW!
Sign Up To My List
KILLAH Music
KILLAH Bundles
KILLAH Wear
KILLAH DIGITAL Download
Create account
Exclusive Merch
Purple GHOSTFACE Embossed Hoodie Couture Fit
Black GHOSTFACE Embossed Hoodie Couture Fix
Aztec Wu Trucker Hat
GFK Beanie Black
Killah wear.
Ketchup GFK Thick Ribbed Beanie
Mustard GFK Ribbed Beannie
Yellow GFK Beanie
Red GFK Logo Beanie
G.F.K Dad Hat Exclusive
GFK Beanie Light Purple
GFK Beanie Hunter Green
GFK Beanie Teal Blue
Listen To Ghostface T-shirt
GFK Belt ( Black & Yellow )
GFK Metal Enamel Pin
The Champ Is Here Tee
Ghost Busters Tee
G.F.K. Portrait Tee
Ghostface Killah Golden Eagle T-shirt
GFK Dad Hat
GFK Flash Tattoo Tee
Ghost-Face Masks
Killah bundles.
KILLAH CD BUNDLE
KILLAH VINYL BUNDLE
KILLAH AUTOGRAPHED STREET SIGN BUNDLE
KILLAH ULTIMATE BUNDLE
Ghostface Killahs AUTOGRAPHED Vinyl - LIMITED EDITION ALTERNATE COVER - ONLY 250 AVAILABLE
GHOSTFACE KILLAHS AUTOGRAPHED VINYL - ALTERNATE ALBUM COVER BUNDLE
Remedy Meets WuTang - Vinyl Bundle
Remedy Meets WuTang - Alternate Green Vinyl Bundle
Killah music.
Remedy Meets WuTang - Alternate Vinyl (Green)
Remedy Meets WuTang Vinyl (Yellow)
Remedy Meets WuTang CD
Ghostface Killahs VINYL
Ghostface Killahs CD
Conditioning - Single
GHOSTFACE KILLAHS DIGITAL Download
Ghostface Killah Lyrics
Skip to main content
Keyboard shortcuts for audio player
NSC spokesman John Kirby says more U.S. military support is heading to Israel
Alejandra Marquez Janse
Tinbete Ermyas
Mary Louise Kelly
NPR's Mary Louise Kelly talks with John Kirby, spokesperson for the National Security Council, about the Biden administration's response to the weekend attacks on Israel.
MARY LOUISE KELLY, HOST:
We are now on Day 4 of fighting between Israeli forces and Hamas militants. Israel appears poised for a ground invasion of Gaza, a response to the unprecedented attack on Israel by Hamas this past Saturday. Three hundred thousand Israeli military reservists have been called up. And today at the White House, President Biden pledged America's unequivocal support for Israel.
(SOUNDBITE OF ARCHIVED RECORDING)
PRESIDENT JOE BIDEN: So in this moment, we must be crystal clear. We stand with Israel. We stand with Israel.
KELLY: Well, John Kirby is the president's spokesman on the National Security Council. He joins us now from the White House. John Kirby, hi there. Welcome back.
JOHN KIRBY: Thank you, Mary Louise. Good to be with you.
KELLY: Well, so we just heard the president say very firmly, we stand with Israel. I will note the U.S. is moving ships into the Mediterranean. The U.S. has shipped military equipment to Israel. How does the U.S. send a message of support without ratcheting up tensions, without contributing to an escalation?
KIRBY: Right now the focus is - I mean, look, the party that escalated here was Hamas. So the thing we really need - the message we really need to send to the Israeli people is, as the president did, we support you. And we can't - not just in rhetoric. It's got to be in deed. And we are already - there's an initial tranche of military support heading to Israel as we speak. There will be more in coming days, of course. You talked about the carrier strike group. Moving that into the eastern Med we hope will have a strong deterrent message for any other actor, whether that's a terrorist group or a nation-state that has hostile feelings towards Israel, to deter them from getting involved. So some of this is hardware. It's action, not just word, but also, we have offered expertise in hostage recovery...
KELLY: Yeah.
KIRBY: ...In case the Israelis might want that.
KELLY: And I'm going to get to hostages in a second. But let me ask this first. Understanding that Israel can, will, must defend itself, what is the U.S. assessment so far of how Israel has carried out retaliatory strikes in Gaza?
KIRBY: They have certainly been going at these targets aggressively. We expected that they would. They have made it clear that they would, and they have.
KELLY: Palestinian officials say something like 800 people...
KIRBY: They have been...
KELLY: ...And counting have been killed.
KIRBY: They have been aggressive. Look, we don't want to see any innocent civilian life taken - none. And all too sadly now, the death toll in Israel is now over a thousand, and it's just brutal. We don't want to see any civilian life lost or any civilians harmed. And that is why the president made it clear also when he gave his speech that, look, we share a lot of the same values and interests with Israel. And one of those is a respect for law, a respect for the law of war specifically. And we know that that's an important thing for the Israeli people as well.
KELLY: Yeah. Well, and to stay with that a second - respect for the law of war. Israel has cut off food, water, electricity to Gaza. The International Criminal Court defines a war crime as intentionally using starvation of civilians, willfully impeding relief supplies, as provided for under the Geneva Convention. So my question again - what's the U.S. assessment of whether the response is appropriate?
KIRBY: Right. Right. And right now we know that - Mary Louise, that they were going to be aggressive in these early - the early days, and they have been. And we are doing everything we can to help them defeat this terrorist threat and to defend themselves, and that's what our focus is right now.
KIRBY: But obviously, we will stay in touch with Israeli counterparts as this goes forward, as you might expect we would.
KELLY: What can you tell us about the hostages that Hamas has taken and has threatened to kill? Can you give us any update on numbers, nationality?
KIRBY: I don't want to get into too much numbers - of the numbers. We have a rough sense, but it's a small number of Americans - a very small number of Americans that we know of...
KELLY: So Americans who are alive but are in Hamas...
KIRBY: That we believe are in...
KELLY: ...Captivity.
KIRBY: That are being - yeah, that are being held hostage by Hamas. There's also a larger number of Americans that are just unaccounted for. Now, some of them could turn up to be in the hostage pool. We just don't know. So we're trying to get as much information as we can. You know, it's easily in the dozens - multiple dozens that we believe Hamas has taken hostage. And we believe they are a cross-section of not just Israelis, but, of course, there's some Americans. And we have every reason to suspect that there are other foreign nationals that have been taken hostage. It's not like Hamas cared much about who they were ripping out of their homes and off the street.
KIRBY: And so we're trying to get more information about that.
KELLY: The number we're seeing is somewhere in the neighborhood of 150 hostages. Does that sound more or less in line with what you've got?
KIRBY: I think, you know, in the main, that's about the range. I want to be very careful here, though, because the numbers are - we don't have a firm fingertip feel...
KIRBY: ...For exactly how many. That's why I said multiple dozens.
KELLY: Understood. I want to play you one more thing that we heard President Biden say today. This was a warning.
BIDEN: To any country, any organization, anyone thinking of taking advantage of this situation, I have one word - don't.
KELLY: John Kirby, who is that warning intended for?
KIRBY: That is intended for any group or organization, terrorist group and any nation-state who has hostility borne towards Israel and might think about using this as an opportunity to take advantage, as the president said. So Hezbollah, Iran - those are two prime candidates in the category that the president was speaking about.
KELLY: And when he says, I have one word - don't - don't or else what? What are the consequences?
KIRBY: I think we - a little ambiguity is probably not a bad thing right now. As you know, we have robust military capabilities in the region, and we have plussed them up. In recent weeks, we have increased our military presence in the Gulf specifically, and now we have moved a carrier strike group into the eastern Med to provide additional options. We have a very robust military presence and capability to protect and defend our national security interests against actors who might want to try to take advantage of this.
KELLY: Stay with Iran a moment. We had your colleague, the deputy national security adviser, Jon Finer, on NPR yesterday. He said Iran is broadly complicit - his words - broadly complicit in the Hamas attack because of its past financial and military support to Hamas. But he said we've got no new information about Iran's direct involvement in the attack on Israel over the weekend. Does that hold? Can you elaborate?
KIRBY: No, that holds. That's where we are right now. We are still looking through the evidence. We're looking through the intelligence. Our Israeli counterparts are doing the same thing, and they haven't found it, either. So it's not like we're just passively letting it wash over us. We are actively looking at the intelligence picture to see if there's some specific linkage by the Iranian regime to these particular attacks. And we just haven't seen it yet, but he's right. In terms of complicity, look, we're not turning a blind eye here. I mean, they have supported Hamas now for many, many years - tools, capabilities, resourcing, financing, training. And that - so what Hamas is today very much goes back to the support that they got from Iran.
KELLY: That is John Kirby, spokesperson for the National Security Council, speaking with us from the White House. Thanks for your time today.
KIRBY: Yes, ma'am. Thank you.
(SOUNDBITE OF BADBADNOTGOOD AND GHOSTFACE KILLAH'S "SOUR SOUL")
Copyright © 2023 NPR. All rights reserved. Visit our website terms of use and permissions pages at www.npr.org for further information.
NPR transcripts are created on a rush deadline by an NPR contractor. This text may not be in its final form and may be updated or revised in the future. Accuracy and availability may vary. The authoritative record of NPR's programming is the audio record.