Local News | Out and about with the Ghost Hunter Gals, the…
Share this:.
Click to share on Twitter (Opens in new window)
Click to share on Facebook (Opens in new window)
Daily e-Edition
Evening e-Edition
SUBSCRIBER ONLY
Local news | out and about with the ghost hunter gals, the lehigh valley's all-female paranormal research team.
It was late afternoon, drawing toward dusk, when the ghosts started dancing around Henry Heller's grave.
Whether Heller was among them is anyone's guess. The evidence of this spectral waltz appeared not to the naked eye but through a piece of equipment called a structured light sensor camera — an SLS — which a Whitehall Township woman named Carol Renna held at eye level and pointed toward Heller's headstone at Easton Cemetery.
Renna murmured some encouragement to whatever spirits might be about — "Would you like to show yourselves?" — and sure enough, green stick figures started flashing on and off the screen, one, two, three at a time. These were ghosts — so claims the camera manufacturer — rendered visible by infrared light and assembled into three-dimensional form.
Renna, we should note, before drifting too much farther along the cemetery path, is one of a trio of Lehigh Valley women comprising the Ghost Hunter Gals, a paranormal research team founded by Cindy Rodriguez of Allentown.
Along with the third member of the group, Jenn LaTorre of Nazareth, Renna and Rodriguez came to the cemetery on a recent weekday to ply their trade, poking around among the tree-lined paths of the historic burial ground where some of the Lehigh Valley's most prominent citizens reside.
George Taylor, who signed the Declaration of Independence, is among them, his resting place marked with an obelisk surmounted by an eagle. Perhaps he was among the dancing ghosts. He lies not far from Heller, who died at age 66 in 1911 and is surrounded by his loved ones in a family plot.
The Ghost Hunter Gals member Carol Renna looks for signs of the paranormal and ghosts uses an app called GhostTube on Thursday, Oct. 5, 2023, at Easton Cemetery. (April Gamiz/The Morning Call)
The Ghost Hunter Gals member Jenn LaTorre is a medium and looks to communicate with ghosts Thursday, Oct. 5, 2023, at Easton Cemetery. (April Gamiz/The Morning Call)
The Ghost Hunter Gals leader Cindy Rodriguez uses a device to record electronic voice phenomena while looking for signs of the paranormal and ghosts Thursday, Oct. 5, 2023, at Easton Cemetery. (April Gamiz/The Morning Call)
The Ghost Hunter Gals leader Cindy Rodriguez uses a Mel Meter that measures EMFs and ambient temperature while looking for signs of the paranormal and ghosts Thursday, Oct. 5, 2023, at Easton Cemetery. (April Gamiz/The Morning Call)
The Ghost Hunter Gals, Jenn LaTorre, Cindy Rodriguez, leader of the group, and Carol Renna look for signs of the paranormal and ghosts Thursday, Oct. 5, 2023, at Easton Cemetery.(April Gamiz/The Morning Call)
The Ghost Hunter Gals member Cindy Rodriguez uses energy rods to ask "Lucy" a question while in the background Carol Renna uses an app called GhostTube to look for ghosts Thursday, Oct. 5, 2023, at Easton Cemetery. (April Gamiz/The Morning Call)
"I'm getting so much on the SLS," Renna marveled, moving the camera slowly from side to side, summoning the others to see the frequent flickering.
"They're excited," said LaTorre, a medium whose interactions with the dead seem as casual and friendly as a meet-up over coffee. "'You can see us! We can see you!'"
The lure of the beyond
Ghost-hunting has a long history. Trying to peek beyond the veil is an endeavor as old as humanity, presumably, though today's ghost-hunters claim technological advantages that far surpass Ouija boards and tarot decks.
The lure is irresistible, especially to people who mark themselves as sensitive to the supernatural and paranormal. Ghost-hunting television shows remain popular — in particular,  "Ghost Adventures," which has been recording the exploits of its crew for 15 years.
It's the show that inspired Rodriguez to form her own team — an all-female group, making it an outlier in a male-dominated field.
"I was into the paranormal my whole life," she said. "What finally motivated me to do it was that a professor I had at Cedar Crest College passed away. We did a makeshift memorial in front of his office, and we would hear stuff going on in there even though he wasn't there anymore — papers shuffling, drawers closing."
Rodriguez didn't jump blindly into the field. She read widely, took online courses in the best methods of paranormal research and learned how to use the various ghost detectors on the market.
Earlier this year she went to Ghost Stop, an online site for paranormal gear, and bought what she described as "a sort of starter kit" in a black briefcase: a radio frequency scanner, a voice detector, a meter that registers changes in electromagnetic energy.
She assembled the team from among her friends. She knew Renna and LaTorre were kindred spirits, as it were, in their love for the paranormal. A half-dozen others signed up but aren't active.
The trio had T-shirts printed — "The Ghost Hunter Gals," in bright pink — and chose code names for communicating by walkie-talkie. Renna is Renegade. Rodriguez is Winchester, the surname of the ghost-plagued brothers in the long-running show "Supernatural." LaTorre chose Piper, after one of the three sister witches in the show "Charmed."
Of the three, LaTorre seems most consistently attuned to the other-worldly. She eschews technology because, she said, she is in nearly constant communication with spirits. Her right hand is often in motion, as though keeping time to unheard music. It's the way she measures the spectral energies that seem to swarm around her like the clouds of gnats that surrounded the cemetery visitors.
LaTorre said she discovered her sensitivity to the presence of the dead when she was a little girl and spied an empty rocking chair moving back and forth inside an abandoned New Jersey shore house.
All of the Ghost Hunter Gals can share hair-raising stories of encounters with the unseen. Renna was sleeping fitfully in a house in New Zealand during a trip years ago and woke to see mist swirling in a doorway. She closed her eyes; when she opened them again she found the fully formed, translucent figure of a woman standing next to the bed.
"I screamed like a girl," Renna said, laughing as she remembered her stammered shout to one of her traveling companions: "M-m-m-Maureen, I saw a ghost!"
Communicating
For all the fun of it — the thrill of the chase, the shivers along the spine — the women take ghost-hunting quite seriously. Indeed, they don't especially like the term ghost-hunting, which implies they are somehow chasing down the dead in a spooky contest.
"It's not hunting, it's communicating," said Rodriguez, likening the practice to a polite but cautious conversation among new acquaintances.
The caution comes from the idea that the population in the afterlife is as temperamentally mixed as our own, meaning there are hostile spirits who want to engage the living simply to cause them grief.
"One of the issues that has happened with ghost hunters is they do get possessed," Rodriguez said. "That's an important aspect people need to know about. You don't want to be so open to the spirits that they take over your body."
Thus, every attempt at direct interaction is preceded by a prayer and followed by a cleansing ritual.
"We thank the spirits for communicating with us and thank God for protecting us," she said. "We don't want anything following us home, even if their intentions are good."
Despite the roar of traffic from nearby Route 22, the women discerned a pleasing serenity in the cemetery, distinct from battlefields and former mental hospitals and jails where, they say, spirits often linger in anguish after grim lives or painful deaths.
"After Pennhurst I had a terrible time," said Renna, recalling her anxiety after the team explored the former Pennhurst Asylum in Chester County.
Here, though, among the 29,000 departed buried across the cemetery's 59 acres, the women felt no oppression, just curiosity.
As Renna pointed her camera here and there, Rodriguez demonstrated some of the other equipment: a "spirit box" that scans AM and FM frequencies for signs of ghostly communication; a digital voice recorder to capture words; an electromagnetic frequency monitor to pick up movement, as ghosts are said to be able to manipulate these energy fields.
LaTorre, meanwhile, took off her shoes and planted herself in front of one of the cemetery's best-known sites: the grave of Lucy Minturn Barnet, who died on Feb. 2, 1853, three months shy of her second birthday.
Surmounted by the haunting statue of a recumbent baby, the grave seems to capture the attention of visitors more readily than the imposing mausoleums and obelisks that mark the locations of more prominent dead. People leave gifts for Lucy all the time. On this afternoon there is only one, a model of the Lightning McQueen stock car from the Pixar movie "Cars."
After a time, LaTorre emerged from her reverie and shared what she had learned.
"What I got is that she was sick for most of her life," she said. "It wasn't just wham-bam and she was gone."
Sometimes, though, Lucy was healthy enough to play.
"She loved to spin, like little girls do," LaTorre said, illustrating with circular motions of her right hand. "This has been her energy."
It was a comforting thought. Among all those somber monuments, you could imagine Lucy whirling around her little patch — perhaps playing with her older brother, William, who was lost at sea, or visiting the Hellers across the way. They seem like a friendly bunch, and they certainly like to dance.
Women interested in joining the Ghost Hunter Gals can contact Cindy Rodriguez at [email protected] or  message her through the group's Facebook page.
Morning Call reporter Daniel Patrick Sheehan can be reached at 610-820-6598 or [email protected]
More in Local News
Local News | New Tripoli firefighters who died in blaze, chocolate factory explosion responders honored for bravery at Spirit of Courage Awards
Local News | Spirit of Courage Awards honor New Tripoli firefighters killed in blaze, chocolate factory explosion responders | PHOTOS
Diamondbacks staff squeezed competitive juice from a morning run at the Palestra
Chester County Prison guard warned Danilo Cavalcante planned escape a month before he fled, emails show
Hill View Manor Ghost Hunt
The haunted Hill View Manor in New Castle, PA is a haven for the paranormal. Our overnight Ghost Hunt at this location will definitely test your nerve.
The basement storage area holds many objects that belonged to past (or current ghostly?) residents of Hill View Manor.
Luggage, furniture, personal items – all stored and waiting to be claimed by those who have passed on.
Event Start Time: 7:30pm
Event Finish Time: 3:00am
Your ghost hunt at Hill View Manor includes the following:
Exclusive Overnight Access to the most haunted areas.
Exclusive Access to The Chapel.
Ghost Hunting Vigils.
Structured Vigils.
Ghost Hunt with experienced Ghost Hunting Team.
Use of our equipment which includes, trigger objects and EMF Meters.
Private time to explore this location and to undertake your very own private vigils.
Unlimited refreshments available throughout the night including: Coffee, Coca Cola, Diet Coke, and Bottled Water.
Selection of snacks.
Location History
Opened on October 19, 1926 as The Lawrence County Home for the Aged, what is now known as Hill View Manor, located in New Castle, Pennsylvania, operated as a poor farm for those in the community who suffered from mental illness as well as the impoverished and the elderly who had no where else to go.
The residents were referred to as inmates, and when the facility opened its doors to twenty former residents of the old New Castle City Home, a young boy was among the first to move in.
The new building also housed the superintendents, Perry and Mary Snyder and their two children, along with twelve staff members.
The Snyders remained in charge of the poor farm until June of 1944 when the county suspected the then elderly couple of being incompetent. They were removed from their post after serving the community for more than thirty years.
The Lawrence County Home for the Aged remained in operation until the late 1960s when it began being renovated into a skilled nursing facility.
But by 1970, the nursing home was severely overcrowded. With little to no support from the county, the director resigned in early 1973.
It wasn't until December of 1974 that additions were made to the old building, including a section which is now referred to as the North Wing.
Other renovations were made to the previously existing floors, and a three-story addition was built which included a basement, space for a new kitchen and dining area, and therapy rooms.
The facility was then able to house another thirty people when the North Wing finally opened in 1977.
It was then that the name Hill View Manor was adopted.
Hill View Manor continued to treat and accommodate skilled-nursing patients until it ran into financial difficulties and closed in 2004.
Many documented deaths occurred within these walls – and likely many more that were not recorded. The old cemetery which sits just beyond the tree line towards the back of the property has its own stories to tell.
It is now one of the most sought-after locations for paranormal enthusiasts of all levels, and rarely disappoints with its stories of disembodied footsteps, all sorts of EVPs captured on voice recorders, reports of shadows often seen in One North, the sounds of nurses' lockers slamming, and the smell of blown-out altar candles in the chapel.
There are many people who believe that there are spirits of a number of former inmates, residents, patients – whatever you wish to call them – and perhaps nurses or other staff members, too – still roaming the halls of this 85,000 square-foot structure.
Perhaps you should join us to see who might be willing to communicate with you after you learn the stories of little Jeffrey, Mary Virginia, Eli, Angelo, and countless others who called Hill View Manor home. And if you're feeling brave enough, maybe you'd like to spend some time alone in the boiler room…
The Paranormal
New Castle, Pennsylvania is home to a location which is highly sought-after by those in the paranormal community. Zak and the Ghost Adventures team, as well as Destination Fear and the original Ghost Hunters have investigated Hill View Manor. And now it's your turn when you join us – if you dare!
In 1926, Hill View Manor, then known as The Lawrence County Home for the Aged, opened its doors to serve the poor, the elderly and the mentally ill; people who had no one else to help care for them. It was a "poor farm" – the able-bodied residents, called inmates at the time, were expected to work the farmland and in other capacities within the facility.
In the late 1960s, the building was converted into a skilled nursing home and eventually additions were made to the property so that it could accommodate more patients. Updates were made over the years, and the name was changed to Hill View Manor in 1977.
But by 2004, the nursing home was in financial trouble and it was closed down.
For the nearly eight decades that the facility served the Lawrence County community, hundreds of people resided within the walls of Hill View Manor – and many – documented and undocumented deaths – occurred here.  Naturally, some died from illness or old age, others by their own hand.
It's believed that many who perished in the facility are buried in unmarked graves in the cemetery located behind the building. Unfortunately, there's no way to know how many people met their fate while residing at Hill View. But the stories – and the spirits – are numerous.
Some of the best-known stories revolve around Mary Virginia, a woman who suffered from cerebral palsy and spent a good portion of her life here as a resident.
You can visit her room and see her collection of beads and dolls – maybe she will tell you which one is her favorite. When you visit little Jeffrey's room, perhaps he will move a ball or a toy fire truck – enticing you to play.
Sit quietly in Angelo's hallway and you just might hear shuffling and footsteps coming towards you – but no living person is in sight.
Visit the chapel and you might think someone has just concluded a religious service because there's a strong smell of recently blown-out candles in the air.
The basement storage area holds many objects that belonged to past (or current ghostly?) residents of Hill View Manor. Luggage, furniture, personal items – all stored and waiting to be claimed by those who have passed on.
The boiler room is also in the basement, and many female visitors and staff have reported feeling touched or grabbed by an unseen entity in that area. Perhaps it's good old Eli, who is rumored to have had a bit of an alcohol problem and didn't wake up one morning after a particularly hard night of drinking.
The paranormal activity reported by visitors, investigation groups, staff and volunteers is endless. Disembodied voices and footsteps are common.
EVPs are frequently captured on voice recorders. Many people claim to see shadows of former patients peeping out of the rooms located along One North. The lockers in the nurses' locker room have been known to bang shut on their own.
You never know who might be willing to communicate with you if you dare to explore the halls of Hill View Manor. Come with us and find out – if you think you have what it takes.
Hill View Manor Driving Directions
Ghost Hunt Gift Cards
Pennsylvania's Haunted Hotels
Gettysburg PA's Haunted Hotels
Haunted Erie, PA
Haunted Philadelphia, PA
Haunted Pittsburgh, PA
Haunted Lancaster, PA
Haunted York, PA
Search for:
No products in the cart.
The 13 Most Haunted Places in Pennsylvania
Pennsylvania is one of the oldest states and it is also one of the most fascinating. It has a somewhat creepy past that is peppered with traumatic events, murders, and tragic accidents. There are also several abandoned prisons and asylums making it the perfect setting for some paranormal activity.
Let's dig a little bit deeper into the history of the most haunted places in Pennsylvania.
1. Pennhurst State School and Hospital, Spring City
Pennhurst State School was in operation for around fifty years during the first half of the 20 th century. It was cut off from the rest of the world and it very quickly became overcrowded and out of control.
The brutal mistreatment of the mentally ill patients housed here eventually led to its closure, but not before numerous deaths which have left a mark on the building.
Today it is one of the most haunted places in the entire state of Pennsylvania.
Visitors have reported all manner of strange noises and apparitions believed to be the spirits of former patients and employees alike.
2. Centralia, Columbia County
If Centralia looks familiar to you then it is probably because it was used as the inspiration for the town of Silent Hill in the horror movie of the same name.
This real-life ghost town has had an underground coal fire burning for more than 50 years. The population has dwindled to less than 10 people who refuse to leave.
Aside from being super creepy due to the nature of the town's abandonment, there have also been stories of strange shadow figures and apparitions flitting around the abandoned buildings.
3. Hill View Manor, New Castle
Considered by many an avid ghost hunter, Hill View Manor in New Castle Pennsylvania, is without a doubt, one of the most haunted buildings they've ever had the pleasure of investigating.
A location that has played host to many paranormal TV shows, such as Ghost Hunters, Ghost Lab, and Ghost Adventures.
Originally built in 1926, as a home for the elderly, it would operate as such up until 2004 when the building was closed due to lack of funding. Once a home for the elderly, it's believed thousands of people would have died there over the years. Many deaths down to natural causes, however, there were a number of suicides as well.
Learn more about the haunted Hill View Manor in New Castle, Pennsylvania.
4. The Quality Inn, Gettysburg BOOK NOW
The Quality Inn in Gettysburg was originally built in 1863 to serve as General Lee's headquarters during the civil war.
Over the years there have been hundreds of reports of ghostly activity from both guests and employees. Some of the most common occurrences include the sound of a drum and fife playing, phantom gunshots and cannon fire, and the sound of someone walking in the attic.
There are also regular reports of doors being opened and closed by some unseen force, lights turning on and off, and a few objects apparently moving by themselves!
See more haunted inns in Gettysburg
5. Betsy Ross House, Philadelphia
Everyone knows Betsy Ross for being the person who designed the first American flag, but people are visiting her Philadelphia home for something a little bit more than a history lesson! You see, this is also one of the most haunted houses in Pennsylvania.
The house has been featured on various television shows thanks to the paranormal activity. In fact, this house is so haunted that one former director climbed out of the window and jumped onto the flagpole to escape the spirits on one, particularly terrifying night!
Some visitors have reported seeing Betsy Ross herself crying in the basement while others say that they have heard cries and moans from the gift shop next door which also happens to be where a security guard was murdered in 1980.
6. Fort Mifflin, Philadelphia
Another historical site in Pennsylvania that is apparently haunted is Philadelphia's, Fort Mifflin. So many historical sites around the state have been remodeled, but Fort Mifflin claims to be the only Revolutionary War battlefield that has remained completely intact.
Perhaps that is why some of the Fort's original inhabitants have stuck around!
One of the ghosts that is known to haunt Fort Mifflin is 'The Screaming Woman' who is believed to be the spirit of Elizabeth Pratt. Her screams are often heard in the Officer's Quarters where it is believed that she hanged herself.
The Fort is also home to another spirit known as 'The Faceless Man'. It is believed that this is the ghost of William Howe and he is often seen around the casements where the prisoners would have been held.
Visitors have also reported being grabbed, pushed, and held by unseen hands!
See more haunted places in Philadelphia
7. Brandywine Battlefield, Chester County
Pennsylvania is well known for the Battle of Gettysburg, but there is another famous battlefield in the state which is often overlooked!
The Brandywine Battlefield is an important historical site in terms of the Revolutionary War and it is also one of the most haunted locations in Pennsylvania.
Around 2000 men died here on what was the bloodiest day of the Revolutionary War and visitors say that they can still hear the battle echoing around the area.
There have also been multiple sightings of apparitions of soldiers and horses.
8. The Seven Gates of Hell, York
This desolate area in York was apparently where an old asylum once stood, but it is said to have burned to the ground because firefighters were unable to reach the remote area in time.
Almost all the patients perished in the fire. Seven gates were built to help capture the remaining patients who had escaped.
However, since then, a local legend has sprung up stating that anyone who passes through all seven of the gates will go straight to Hell!
See more haunted places in York PA
9. Harrisburg Hospital, Harrisburg
When Harrisburg Hospital first opened back in 1851 it was known as Pennsylvania State Lunatic Hospital. The huge institution continued operating as a psychiatric facility treating the mentally ill until 2006.
Ever since the hospital closed there has been an increasing number of reports of paranormal activity that have contributed to the building's reputation as one of the most haunted hospitals in Pennsylvania.
There have been strange noises, screaming, footsteps, shadows, and apparitions. It is especially haunted in the morgue, the basement, and the underground tunnels.
10. The Old Jail Museum, Jim Thorpe
Located at the edge of the Pocono Mountain, the Old Jail Museum in Jim Thorpe, formerly the Carbon County Prison, was built in 1871 and served as the county prison until 1995. It is an imposing structure built into the side of a rocky mountain and is now open to the public as a museum.
It is also home to a famous ghost story regarding what has become known as 'The Day of The Rope'. On June 21, 1877, four Irish coal miners accused of being Molly Maguires were hanged in the Old Jail at one time as punishment for fighting for better treatment and working conditions.
The leader of the group, Alexander Campbell, placed his hand on the wall of Cell 17 and swore that his handprint would remain as proof of his innocence. True to his word, the handprint still remains visible on the wall.
Over the years it has been scrubbed clean. painted over. and the wall has even been demolished and rebuilt, yet that mark attesting to Alexander Campbell's innocence still remains!
Related page: The Haunted Inn at Jim Thorpe
11. Hotel Bethlehem, Bethlehem STAY HERE
Hotel Bethlehem is one of the most haunted hotels in PA and it is probably of the state's most popular spots for ghost hunting!
The building was once the very first house in Bethlehem before being transformed into a hotel. It is said that there are at least 4 ghosts to be found here, all of which have strong historical ties to the hotel.
The first of these ghosts is said to be actor/singer May Yohe who was born in the hotel! She has been heard singing in the lobby and guests have seen her apparition in the exercise room from time to time.
Another of the ghosts is Francis 'Daddy' Thomas who worked in Bethlehem as a tour guide prior to his death in 1822. Finally, the remaining two ghosts are the buildings' original landlords Mr. and Mrs. Brong.
Much of the activity seems to be focused on room 932 where people see lights going on and off, apparitions in the mirror, and a male spirit who wakes guests in the night asking why they are in his room!
On occasion, guests have even opened the bathroom door to find a whole different room on the other side!
Learn more on the haunted Hotel Bethlehem, PA
12. Gettysburg Battlefield, Gettysburg
Gettysburg was one of the bloodiest battles in American history with nearly 8000 soldiers losing their lives across a 3-day period. It is no surprise at all that Gettysburg is one of the most haunted cities in the US , maybe even one of the most haunted in the world!
There is a wide variety of paranormal activity that has been reported here including the sounds of the battle echoing around the area, phantom gunshots and cannon fire, the agonizing screams of the dying soldiers, and many different apparitions of soldiers and horses.
However, what is even more interesting is that this battlefield was apparently haunted even before the first shot was fired!
It has been said that as the Union soldiers made their way to Gettysburg, the ghost of George Washington appeared and led them into battle!
See more haunted places in Gettysburg
13. Eastern State Penitentiary, Philadelphia
One of the most terrifying places in all of Pennsylvania must be Eastern State Penitentiary. This was the first penitentiary in the United States and it was designed specifically with the intention of placing prisoners in a situation where they spent time silently reflecting on their crimes without interaction with other people.
Those incarcerated in this prison were subjected to both physical and psychological torture. Some of the famous methods used here included the 'Mad Chair' where prisoners would be strapped tightly in and be left sitting completely motionless for days without food and water – often driving them to insanity.
Other methods included clamping their tongue with the 'Iron Gag' which would cause severe pain and bleeding if they tried to speak, and throwing prisoners into 'The Hole' where they could be kept in a dark pit for weeks at a time.
Needless to say, many men held here went completely insane and many of them died. It is no surprise that visitors hear footsteps, screams, moans, and other unexplained noises.
Visitors also report being grabbed, scratched, and followed in the prison. These days the building houses a museum and is used as one of the most terrifying Halloween haunted houses in the country!
Haunted Places in Erie, PA
Located on the southern shore of Lake Erie, the town of Erie aka Gem City, is full of beautiful nature preserves, fine fresh food, and of course its array of water activities. However, just like its namesake, is can certainly be a spooky place to explore at night.
Haunted Places in Lancaster, PA
Lancaster PA is one of America's earliest settlements, and with that comes a lot of history. Full of mysteries, legends, and ghost stories, Lancaster PA is considered to be one of the most haunted cities in PA, with hauntings dating back nearly 300 years!
Haunted Places in Pittsburgh, PA
Once referred to as "hell with the lid off", The Burgh is one of if not the most haunted city in the Western area of Pennsylvania. With many buildings over 100 years old and history that spans longer, it's little wonder there are a number of ghosts that call Pittsburgh home.
Username or email address *
Password *
Remember me Log in
Lost your password?
Pennsylvania Paranormal Societies (321 total):
Paranormal societies also serving this state:.
Skip to primary navigation
Skip to main content
Skip to primary sidebar
Skip to footer
TravelAwaits
Our mission is to serve the 50+ traveler who's ready to cross a few items off their bucket list.
The Stories Behind The 13 Most Haunted Places In Pennsylvania
Destinations
Pennsylvania
United States
Do you believe in paranormal activity? Pennsylvania is an old state with various historic sites and numerous places believed to be haunted. There are tales of the supernatural and unexplained from the Clifton Theater in Huntingdon to the Wedgwood Inn in New Hope to the Old Jail Museum in Smethport.
Let's take a look at the ghoulish history of a few of Pennsylvania's "haunted" places.
Bube's Brewery provided a complimentary meal in the Catacombs. Visit Bucks County provided a hosted stay at the Wedgwood Inn. All opinions are my own.
1. The Clifton 5 Theater, Huntingdon
Once an opera house that burned to the ground and rebuilt, the Clifton Theater has had many strange sightings and activities. So many people have had ghostly experiences when visiting the Clifton they are bringing in a ghost hunter and a psychic to investigate in November.
When I talked with owner Dave Peoples, he told me he heard footsteps walking down the hall when no one else was in the building. He heard voices talking and thought the janitor was still in the building, only to learn he was home in bed.
Guests have reported seeing a lady in a red dress walking around the theater.
Who are the spirits, and why are they hanging out in the Clifton? One of the ghosts is thought to be the man who fired the coal furnace for many years. Another is supposedly a previous owner. The lady in the red dress is thought to be a daughter or niece of an earlier owner. The good news is they are friendly spirits since nothing bad has ever happened to those who have heard or seen them.
They are selling tickets to attend the investigation when Mustafa Gatollari of the A&E TV Show Ghost Hunters and world-renowned psychic April Busset "The Psychic Housewife of New Jersey" comes to town.
You can visit the Clifton to take in a movie and perhaps you will see or hear something out of the ordinary.
2. Old Jail Museum, Smethport
The Old Jail Museum used to be the original jailhouse in Smethport and is considered to be one of the 10 most haunted buildings in the Keystone State. A spirit is said to haunt the dungeon, and this ghostly resident is thought to be a former inmate.
He was supposedly one of several prisoners executed in the cellar of the building. He claimed to be innocent, and right before his execution, he threatened to haunt the building.
Many have claimed to see his ghost, but inmates, guards, workers, and visitors have claimed to also feel his presence. There appear to be many unexplained things that have happened inside the Old Jail Museum that are attributed to the ghostly spirit.
The Old Jail Museum is open for visitors to explore displays, shop in its general store, and visit the dungeon.
3. Katy's Church, Millvale
The legend of the ghost of Katy Vandine is quite the spooky tale of Katy's Church . The spirit of Katy is sometimes seen crying near the church. Is she crying for the married man who betrayed her, or is she grieving for her soldier husband killed during the war? Was her death a suicide, or was she hanged for being a witch? Several tales have circulated throughout the years … nevertheless, she was hung from a tree near the church, and her ghost allegedly haunts the graveyard.
According to legend, if you stand on Katy's grave and knock on the tree when there is a harvest moon, her ghost will appear dressed in white and walk toward you. Locals have reported seeing her spirit walking in the church, the cemetery, and nearby hill.
4. Eastern State Penitentiary, Philadelphia
The Eastern State Penitentiary in Philadelphia was operational from 1829 until 1970. It sat empty and abandoned for 18 years and then opened for limited tours. Looking like a huge castle with a bit of spookiness, it is a building of crumbling, empty cells considered one of the most haunted prisons in America.
A prison designed to inspire regret in its prisoners, I'm sure there would be dozens of stories it would tell if walls could talk. It held many of America's notorious criminals, including Al Capone.
Walking through this prison is a blood-chilling, spooky experience. Learning about the deaths that occurred and the strange happenings over the years is haunting. Lingering spirits of the prisoners are thought to frequent the empty cell blocks of this National Historic Landmark. Take a day or nighttime tour and see how many roaming spirits you can find.
The prison has daylight and evening tours for an opportunity to see some roaming spirits. Its hours often change due to COVID, so check the website before visiting.
Most of the tour route is ADA compliant, but a few areas are not accessible.
Tickets are available online for purchase.
5. Bube's Brewery, Mount Joy
Ghosts are said to roam in the corridors and catacombs of Bube's Brewery . The brewery complex from the 1800s is a unique eatery with abundant ghost stories. Considered one of the most haunted eateries in Pennsylvania, Bube's not only has a brewery but a Victorian hotel and catacombs.
My husband and I ate in the Catacombs restaurant, an upscale and unique hideaway 43-feet beneath street level, and the place that has experienced the most paranormal activity. Unexplained laughter has been heard echoing from the underground chamber, phantom people sitting at a table and then vanishing, and ghostly figures gliding across the floor have been reported.
Many guests have stated seeing the ghost of Pauline Bube Engle, granddaughter of the original owner, floating the halls of the 19th-century brewery and hotel in a white dress with her hair pulled up.
We did not see or feel anything unusual when we visited, but I can honestly understand why that area could be haunted.
In 2012, the Syfy channel's Ghost Hunters investigated the brewery for an episode. The team concluded that there was paranormal activity at Bube's.
Ghost tours are offered on the first and third Fridays of each month. Plus, Bube's offers Mystery Dinners throughout the year.
6. The Dobbin House, Gettysburg
Soldiers from the Civil War and slaves are thought to haunt this historic restaurant. The house served as a station on the underground railroad and hid runaway slaves.
During the battle of Gettysburg, The Dobbin House was used as a hospital for wounded soldiers, and some did not survive. Could their ghosts still be haunting the house?
Enjoy a meal there and report if you see or feel anything unusual.
7. Farnsworth House Inn, Gettysburg
Footsteps walking around the inn and unusual shadows were reported. Could the Farnsworth House Inn from the early 1800s be haunted?
The inn is named after Brig. Gen. Elon Farnsworth and housed Confederate soldiers. Farnsworth was responsible for the deaths of 65 men. Could they be haunting the Inn?
Farnsworth embraces the hauntings and hosts ghost hunts and tours.
8. Hegarty Mansion/Ravenwood Manor, Beccaria
Hegarty Mansion is an actual mansion that is haunted. It is a private residence throughout the year, but during October, it allows visitors to tour the home to check out the sights and sounds of a haunted mansion.
Rooms with 12-foot ceilings and screeching doors combined with the creepy sounds you hear throughout this mansion make you feel uncomfortable as soon as you enter the building.
Note: It does have actors to help create a haunted house atmosphere during the tours.
9. Haunted Hill View Manor, New Castle
Once a facility for the financially destitute and mentally ill, it is now known as the Haunted Hill View Manor . Visitors tell of hearing voices and footsteps as well as seeing apparitions dressed as patients peering out of rooms. Its motto is "Home to those who lived there … and still reside!"
You can tour the facility or participate in public and private paranormal investigations. During the Halloween season, it creates a Scare Manor.
10. Wedgwood Inn, New Hope
When I stayed at the Wedgwood Inn , owner Carl Glassman talked about the inn being haunted. He said the most frequent spirit roaming the inn was thought to be that of a young girl named Sarah. Sarah is believed to be about 12 years old, and the only visitors to actually see Sarah have been other young females who have stayed at the inn.
11. Aaron Burr House, New Hope
Ghost hunters have visited the Aaron Burr House and have reported seeing an apparition and feeling like someone was tugging at their clothes. Could it be the ghost of Aaron Burr, the third vice-president, who killed his enemy Alexander Hamilton in a bloody duel?
He supposedly sought refuge in the house in New Hope for almost a week.
12. American Philosophical Society Library, Philadelphia
Benjamin Franklin, the founder of the American Philosophical Society in 1743, haunts the Library by sitting on the steps or hanging out in the library.
A statue of Ben sits in front of the building and supposedly comes to life and walks around the city.
13. Philadelphia Zoo, Philadelphia
Ghosts supposedly hang out at the Philadelphia Zoo in the Penrose Building, the Treehouse, the Shelly Building, and the Solitude House that includes a network of tunnels. The spirits are believed to be Native Americans, and the zoo is thought to be built atop an ancient Native American burial ground.
Ghost hunters have visited and feel sure there is paranormal activity at the Zoo.
Other haunted places you can investigate:
8 Haunted Houses In The U.S. You Can Actually Stay In
The 5 Most Haunted Places On Earth
Alabama's 5 Best Haunted Tours
Robin O'Neal Smith is a freelance and travel writer. A young baby boomer, Robin and her husband have traveled throughout North America, many of the Caribbean Islands, and Europe. She loves cruising and inspiring others to live their dreams of travel. Follow her travels on her personal site where she discusses travel, food, and more!
For details on Quillt's privacy and cookie policies, please visit our privacy policy page.
Pa. mansion built by Founding Father to be featured on 'Ghost Hunters'
Updated: Mar. 28, 2023, 5:06 p.m. |
Published: Mar. 28, 2023, 11:42 a.m.
Jason Hawes of "Ghost Hunters" looks for spirits on an episode of the show. (Travel Channel)
Editor's note: Welcome to the world of " Paranormal PA ," a PennLive series that delves into Pennsylvania-grown stories of spirits (like the ghost of a murdered girl whose cries can be heard in one of Penn State's library); cryptids (Bigfoot); oddities and legends; and the unexplained. Sign up here to get our Paranormal PA newsletter delivered to your inbox.
History is generally pretty interesting, but it's made more so when there are ghosts involved .
If you purchase a product or register for an account through a link on our site, we may receive compensation. By using this site, you consent to our User Agreement and agree that your clicks, interactions, and personal information may be collected, recorded, and/or stored by us and social media and other third-party partners in accordance with our Privacy Policy.
The Haunted Battlefield In Pennsylvania Both History Buffs And Ghost Hunters Will Love
Beth Price-Williams
A professional writer for more than two decades, Beth has lived in nearly a dozen states – from Missouri and Virginia to Connecticut and Vermont – and Toronto, Canada. In addition to traveling extensively in the U.S. and the U.K., she has a BA in Journalism from Point Park University (PA), a MA in Holocaust & Genocide Studies from Stockton University (NJ), and a Master of Professional Writing from Chatham University (PA). A writer and editor for Only In Your State since 2016, Beth grew up in and currently lives outside of Pittsburgh and when she's not writing or hanging out with her bunnies, budgies, and chinchilla, she and her daughter are out chasing waterfalls.
More by this Author
History and the paranormal tend to go hand-in-hand. Even if you don't really believe in the paranormal, you may well change your mind when you visit one of the many historic sites throughout the state that is teeming with ghosts. Both history buffs and ghost hunters will quickly discover this haunted battlefield in Pennsylvania is a fascinating destination – both for its story and for its tales of the otherworld.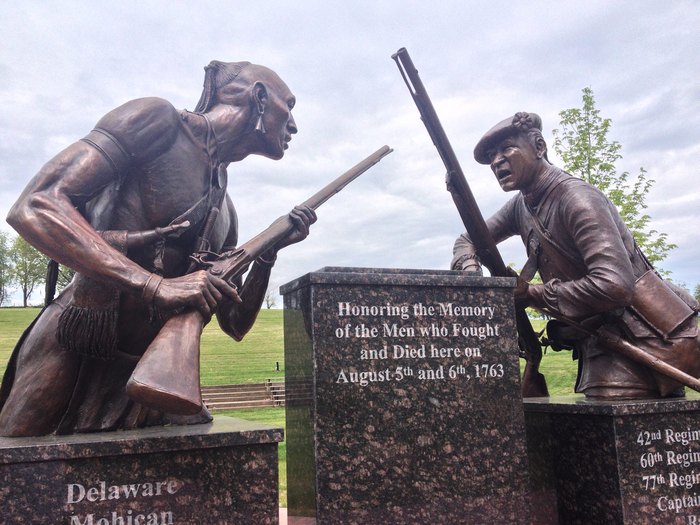 Related Stories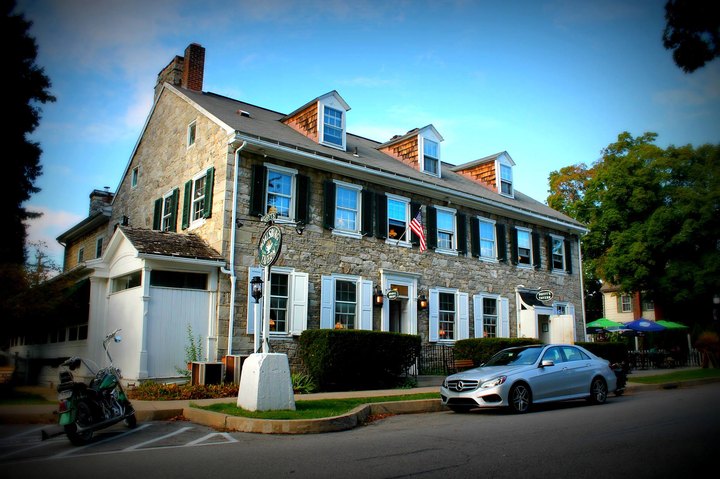 The Haunted Tavern In Pennsylvania That's Been Around Since 1819
It's Impossible To Forget These 5 Horrific Winter Storms That Have Gone Down In Pennsylvania History
In 1994, Pennsylvania Plunged Into An Arctic Freeze That Makes This Year's Winter Look Downright Mild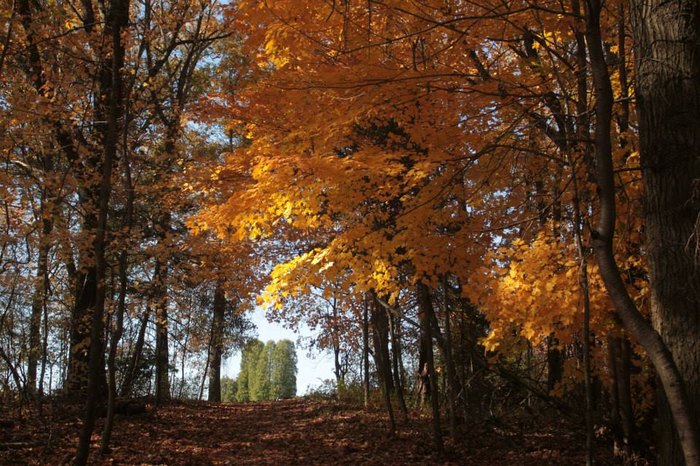 Have you been to this battlefield in Pennsylvania? What do you think? Is it haunted? Perhaps you experienced something otherworldly? Let us know in the comments! Then cozy up under a blanket and read these eight eerie Pennsylvania ghost stories .
OnlyInYourState may earn compensation through affiliate links in this article.
Want more Pennsylvania in your inbox?
Get the latest on things to see, do, and eat around Pennsylvania!
Thank you! You will receive your first email soon.
An error occured.
Related Articles
Most People Don't Know The Story Behind Pennsylvania's Abandoned Paper Factory
In 1977, A Great Flood Swept Through Pennsylvania And Changed The State Forever
An Overnight Ghost Tour Of The Abandoned Cresson Sanatorium In Pennsylvania Is Not For The Faint Of Heart
One Of The Most Insane Bank Robberies In U.S. History Happened Right Here In Pennsylvania
The History Behind This Hotel In Pennsylvania Is Both Eerie And Fascinating
Few People Know The Real Reason There Are Toilets In The Basement Of Some Homes In Pennsylvania
The Story Of This Haunted Bridge In Pennsylvania Will Creep You Out
Stay Overnight In A 150-Year-Old Hotel, 1870 Wedgwood Inn, That's Said To Be Haunted In Pennsylvania
Explore Pennsylvania
Meet the Locals
Need to Know
Featured Addresses
Haunted Places in Pennsylvania
The Keystone State teems with historic sites known for paranormal activity and unexplained happenings. Check out these haunted Pennsylvania attractions where you'll discover fascinating history – and possibly a ghostly encounter.
Get Exclusive PA Travel Content Join PA's Travel Newsletter
Haunted Places to Visit in PA
1. farnsworth house inn.
Used as shelter for Confederate sharpshooters and a makeshift hospital after the Battle of Gettysburg , the Farnsworth House Inn is touted as one of the most haunted places in America. Stay in the historic bed-and-breakfast and choose from a variety of spooky experiences , including ghost hunts and guided walks through cemeteries, hospitals, and battle sites.
2. Old Jail Museum
In 1877, seven members of the Molly Maguires, a secret union of Irish coal miners, were imprisoned and executed at Jim Thorpe's Old Jail Museum . Wander to cell 17 in the preserved building where a Molly Maguire left a dirty handprint before his hanging as a declaration of innocence (mysteriously still visible after the wall was washed, painted, and plastered).
3. Penn's Cave & Wildlife Park
Centre Hall
Tour Penn's Cave & Wildlife Park to gain insight into the area's American Indian and pioneer folklore including the story of Nita-nee, a Seneca Indian maiden who fell in love with a French trapper named Malachi Boyer. Forbidden to marry, the couple ran away and were captured, and Malachi was thrown into Penn's Cave to perish.
4. Cathedral of Learning
The eerie Early American Room in the Cathedral of Learning , the educational tower that looms over the University of Pittsburgh, is known for mysterious activity, including shifting furniture and objects, cold spots, and randomly flaring candles, making it one of our favorite haunted areas near Pittsburgh.
5. Mishler's Theatre
The uncovered testimony of a teenage girl, Madeline Letsche, claims the ghost of Isaac Mishler who died in 1944 haunts historic Altoona's Mishler Theatre . Along with Madeline whose mother worked in the theatre decades ago, many stage crew members, actors, office workers, and visitors have smelled Isaac's cigar smoke and heard, seen, and even felt Isaac Mishler's presence over the past several years. So, if you head to the theatre for a showing, you may just get more of a performance than you bargained for.
6. Haunted Hill View Manor
Visitors to Haunted Hill View Manor report hearing voices and footsteps and seeing numerous apparitions, including patients peeking out of rooms, a young boy, and a man who offers to take guests' photos for $1. The facility, which operated from 1926 to 2004 as a home for the mentally ill, elderly, and financially destitute, is open for tours.
7. Jean Bonnet Tavern
Jean Bonnet Tavern , which has welcomed travelers to Bedford since 1762, is an excellent place to satisfy your appetite for delicious eats and paranormal activity. Guests and staff members report feeling touched when no one is around, seeing a strange man's apparition at the bar after hours, and hearing doors open and close on their own.
8. Eastern State Penitentiary
Philadelphia
Lingering spirits of past prisoners seemingly haunt the cellblocks of Eastern State Penitentiary . A favorite among haunted attractions in PA, the nearly 200-year-old National Historic Landmark offers daytime tours, or brave souls can sign up for night tours through the dark, abandoned cellblocks.
9. Hotel Bethlehem
The 1741 Hotel Bethlehem is the hangout of many friendly ghosts, including an 1800s stage star who sings and dances for guests in the lobby, a welcoming Bethlehem tour guide who greets guests in the boiler room, and a former landlady who appears without shoes or stockings.
Ghost Tours
10. ghost tour of lancaster.
Take the Ghost Tour of Lancaster for shiver-worthy stories of "otherworldly vigils, fatal curses, and star-crossed lovers."
11. Ghost Tours of New Hope
Follow the lantern light and keep your eyes peeled for a phantom hitchhiker and the ghost of 1700s-era politician Aaron Burr during Ghost Tours of New Hope .
12. Haunted Pittsburgh Ghost Tour
Explore haunted locales such as Allegheny County Jail and William Penn Hotel on the Haunted Pittsburgh Ghost Tour , where the Steel City's salty past comes to life.
Haunted Road Trips in PA
Ghost Rides , Eastern PA
Ghost Rides , Pittsburgh & Its Countryside
Horror Film Trail , Pittsburgh & Its Countryside
Real Haunted Houses in PA
Bates Motel , Glen Mills
Field of Screams , Mountville
Reaper's Revenge , Scranton
Haunted Hollow , Rockwood
The Haunted Acres , Sidman
Ravenwood Manor at the Hegarty Mansion , Beccaria
Ghosts and Goblins Tours at Lincoln Caverns , Huntingdon
Jason's Woods , Lancaster
Pennhurst Asylum , Spring City
ScareHouse , Pittsburgh
Not-So-Spooky Family Events & Attractions
The Count's Halloween Spooktacular at Sesame Place ® , Langhorne
ZooBoo at the Pittsburgh Zoo & PPG Aquarium , Pittsburgh
Knoebels Hallo-Fun , Elysburg
Boo! at the Zoo at Lake Tobias Wildlife Park , Halifax
The Pumpkin Walk at Creekside Gardens , Tunkhannock
Hersheypark Halloween TM , Hershey
Happy Hauntings at Dutch Wonderland , Lancaster
To learn more about haunted attractions in PA , check out visitPA.com. Follow us on Facebook , X , Pinterest , and Instagram to stay up-to-date on even more great ideas and places to visit around our state.
We use cookies to ensure that we give you the best experience on our website. If you continue to use our website, we will assume that you are happy to receive all cookies (and milk!) from visitPA.com. Learn more about cookie data in our Privacy Policy
Eastern State Penitentiary
Episode aired Nov 3, 2004
T.A.P.S. investigates the Eastern State Penitentiary in Philadelphia, Pennsylvania which opened in 1829 and officially closed in 1970. During the investigation, the crew uncovers a piece of ... Read all T.A.P.S. investigates the Eastern State Penitentiary in Philadelphia, Pennsylvania which opened in 1829 and officially closed in 1970. During the investigation, the crew uncovers a piece of video footage so baffling, they are inspired to return again (in the same episode) for a t... Read all T.A.P.S. investigates the Eastern State Penitentiary in Philadelphia, Pennsylvania which opened in 1829 and officially closed in 1970. During the investigation, the crew uncovers a piece of video footage so baffling, they are inspired to return again (in the same episode) for a two-night stay in order to gather more evidence. It is during this episode that investigato... Read all
Jason Hawes
Grant Wilson
Steve Gonsalves
2 User reviews
See more at IMDbPro
All cast & crew
Production, box office & more at IMDbPro
Did you know
Jason Hawes : Man, you ran like a sissy.
[to Brian after he's caught running from a possible apparition]
User reviews 2
November 3, 2004 (United States)
Philadelphia, Pennsylvania, USA (Eastern State Penitentiary)
Alan David Management
Pilgrim Films & Television
See more company credits at IMDbPro
Technical specs
Related news
Contribute to this page.
IMDb Answers: Help fill gaps in our data
Learn more about contributing
More to explore
Recently viewed
'Ghost Hunters' Star Mustafa Gatollari Breaks Down Grant Wilson's Poltergeist Theory (Exclusive)
On Wednesday's episode of Ghost Hunters, the team led by Grant Wilson, investigated the claims [...]
By Tania Hussain - September 4, 2019 09:30 pm EDT
On Wednesday's episode of Ghost Hunters , the team led by Grant Wilson , investigated the claims of a woman in Hanover, Pennsylvania experiencing harassment and physical torment by an unexplained force in her once, regarded dream home — an event that paranormal investigator, Mustafa Gatollari exclusively goes into detail about to PopCulture.com following the case's wrap.
In the first half of the episode titled, "Return to St. Augustine," DeAnna Simpson shared with Kristen Luman and Wilson some of the paranormal activity she had experienced, which included extreme cases of headaches, nausea, scratches, a black mist coming through the walls, the sounds of hissing, a woman weeping, and even being thrown down the stairs, which caused serious injury.
With the intent to help her get answers as to why she experienced such activity, Grant and his team test for environmental conditions and other things that "could give false positives." During the investigation, the team head to the basement and test for carbon monoxide or electrical leaks. With the aid of their EMF detectors to sense electrically charged objects that could influence surroundings, Luman reveals the device is "not spiking at all."
The team then gathers their findings and conclude there is no carbon monoxide or electrical leakage in the home, unsatisfying Wilson: "Dang... I was expecting to find that, because that would explain the headaches, the black shadows and things like that. Well, it is what it is, guys."
The team further investigates by splitting into three. While in the attic, Brandon Alvis and Gatollari investigate Simpson's shared claims of something pushing her down the stairs, but discover after the team's own cameraman slips, it can be debunked that with steep stairs, a sloped ceiling and a slippery carpet that brings in a very disoriented feeling, all these elements can cause someone to accidentally take a nasty fall down the stairs.
Three hours later, the team in their respective spots are not coming across any activity with Luman admitting it just feels "like an empty house." With nothing occurring, Wilson admits the one thing that might be missing when it comes to the home is Simpson's presence, prompting him to bring her back.
With the teams now switched up in the home and armed with EMF detectors, Richel Stratton and Brian Murray are now in the attic, while Alvis and Gatollari are in the basement.
"Everything I've heard and experienced here keeps making me think that DeAnna might be the cause of the activity," Wilson says. "It's called a poltergeist. Poltergeist is a style of haunting where the activity is caused by someone who's still alive in theory. For example if DeAnna is experiencing a lot of anxiety and stress, she may be — unknowing to her — causing some paranormal activity. So, if we introduce DeAnna into the house, we might see some of activity. If we do, this could support this theory that she's the cause of it."
Once Simpson enters the home with Wilson, the team begins to sense paranormal activity, starting with Stratton, who feels a chill, while Alvis has a "really weird feeling" in his head. Stratton soon shares with Murray that it feels as if her head is being "squeezed."
In both the attic and basement where the team is placed, tech cameras capture the EMF detectors spiking.
"It feels really heavy in here," Alvis says to Gatollari, who later admits he's also feeling the same thing and as if a presence does not want him to go "any further" and is "pushing" him out.
After Wilson takes Simpson out of the house, the team discovers the activity has completely stopped , with Gatollari telling Alvis the feeling is gone, while Stratton no longer senses any further pressure.
"Having investigated the paranormal field for over 30 years, I started noticing the trend of what we call, poltergeists," Wilson says off-camera. "So I put this to the test. When we first brought the team to the house, there was very little activity. I bring DeAnna in, it increases. Then we leave and it just goes flat."
While outside with the team, Wilson concludes they "hit the nail on the head" with this case: "She is a catalyst here. We tested the theory of this possibly being poltergeist and it went textbook. You gotta love it, man, when you have a theory, you test it, it works. Especially when it's paranormal."
After their analysis, the team reveals to Simpson and her husband that upon their investigation, they learned it was a poltergeist — emphasizing how it's nothing like its depiction in film or television.
"The definition for us of a poltergeist is any paranormal activity that's caused by someone who's still alive," Wilson says. "It happens around one person, it doesn't make much sense — the activity — and it's heightened when the person is stressed or anxious."
Wilson adds poltergeists are not an "entity," but rather a word used to describe activity by someone who's still alive.
"Good news is there's comfort in that, as odd as it sounds because you're in control of it," he says. "It's a manifestation of your inner dialogue, of your inner situation, if you're upset, it's gonna push out."
Luman adds that Simpson's case involved a lot of emotional stress , including Simpson and her husband each going through their own divorces and blending their families together. Wilson adds it is a trend, without any explanation, later interjecting that what's beautiful about the situation now is she's leaving behind "all that negativity."
With her concerns being that the experience might occur again in the old home, co-team leader, Marston assures her there is no paranormal activity occurring. However, Wilson informs Simpson that with the new house, she might experience something . Though if she does, she could contact the team and they would walk her through it.
In an exclusive with PopCulture.com following the case, paranormal investigator and historian, Gatollari admitted that while it was a very emotional experience for Simpson to overcome, it was an absolute shocker for the team.
"I was completely surprised by what we found," Gatollari told PopCulture.com, exclusively about the case. "Totally surprised. I think we all were."
The New Jersey native shares throughout his career, he's been looking to find "practical explanations" of why people experience hauntings and stresses how it involves an element of energy that could go "sour" or "make someone bitter."
"Think about all that bitter energy you have," he said. "You're not going after your dreams or are in a bad relationship, and that's just ruining your entire home dynamic, and it's forcing you to indulge certain emotions and trains of thought that are unhealthy. And they manifest in different ways. But what occurred, I felt that there was some of that [element] going into here."
Ghost Hunters airs Wednesdays at 9 p.m. ET on A&E .
CBS News Philadelphia Live Stream
Download Our App
Mentioned On-Air
Send News Tips/Share videos & pics
CBSNews.com
Watch CBS News
Pennsylvania State Police warn of possible mountain lion sighting in Lehigh County
By Tom Dougherty
October 16, 2023 / 12:44 PM / CBS Philadelphia
LOWER MACUNGIE, Pa. (CBS) -- A large feline -- possibly a mountain lion -- was sighted in Pennsylvania over the weekend. State police are warning residents in Lehigh County to keep be on the lookout.
The animal was spotted in the fields on Village Round in Lower Macungie Township behind Hanover Drive shortly after 11:30 a.m. Sunday, according to a social media post from Trooper Nathan Branosky .
Branosky reminded people to avoid approaching the animal and instead, contact the Pennsylvania Game Commission or state police.
Are there actually mountain lions in Pa.?
The Pennsylvania Game Commission says on its website that it's unlikely but not impossible that there are mountain lions in the commonwealth. It cites the high number of roads and hunters and claims the animal would have trouble avoiding detection.
The wildlife conservation and management agency says it sometimes receives reports of mountain lion sightings, but its investigators have "determined the overwhelming number of sightings of mountain lions in our state are actually bobcats."
According to the Pennsylvania Game Commission, mountain lions have been in the state for the past 75 years but have been found to be exotic pets or show animals.
The commonwealth's last known wild mountain lion was killed in Berks County in 1874, the Game Commission's website says.
Pennsylvania
Mountain Lion
Lehigh County
Featured Local Savings
More from cbs news.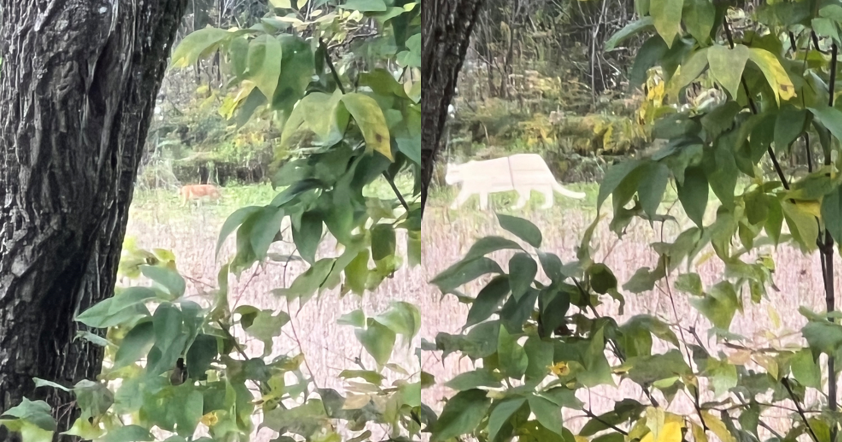 Animal spotted in Lower Macungie likely large feral cat; not mountain lion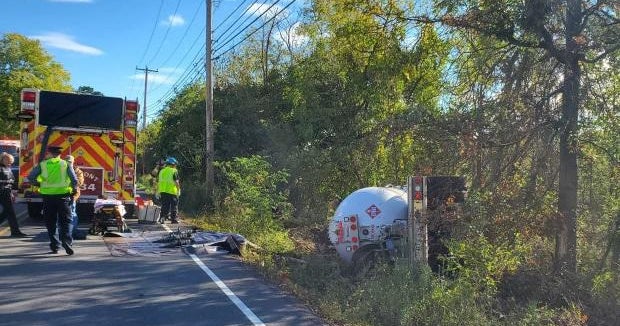 Evacuation order lifted in Doylestown after propane truck overturned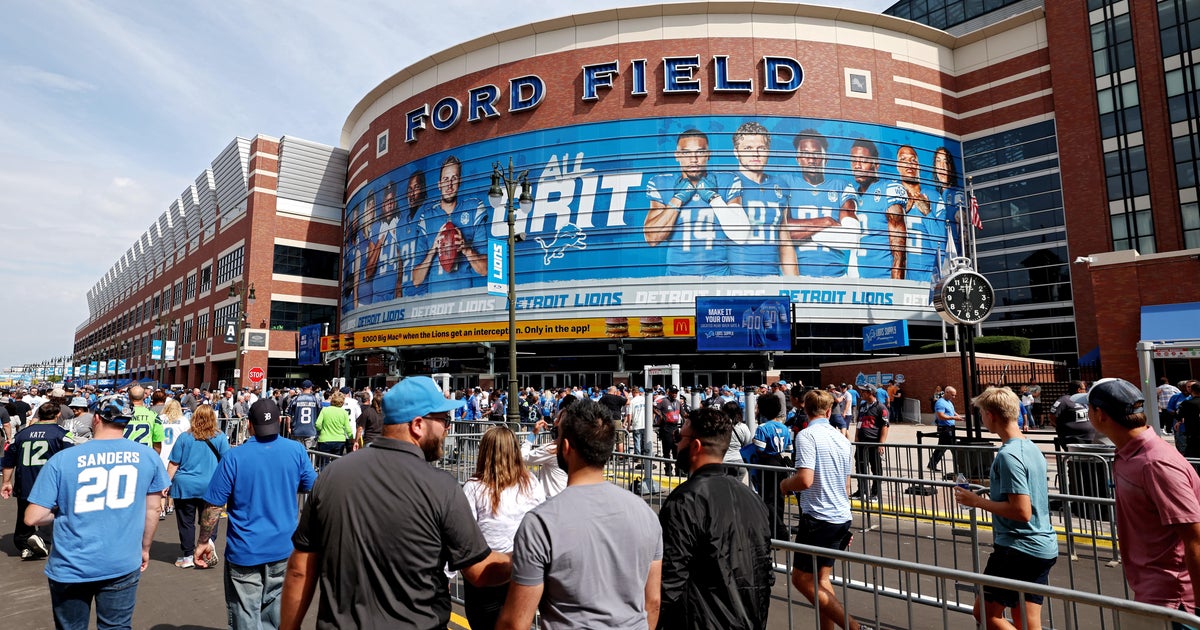 Detroit is the best city for visiting NFL fans, study says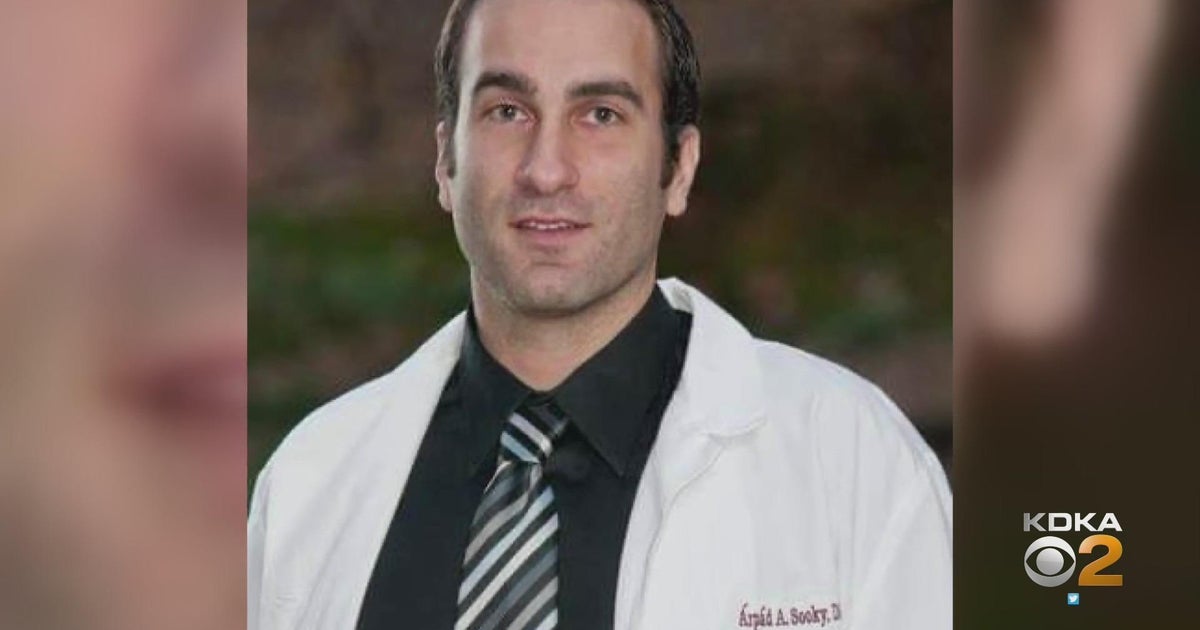 Attorney files civil lawsuit after dentist fatally shot himself inside police vehicle
Join or Sign In
Sign in to customize your TV listings
By joining TV Guide, you agree to our Terms of Use and acknowledge the data practices in our Privacy Policy .
Seasons & Episodes
TV Listings
Cast & Crew
Ghost Hunters TV Listings
Reality, Suspense
Watchlist Where to Watch
Reality fare in which two part-time paranormal investigators answer calls from ordinary people who think they've seen poltergeists.
There are no TV Airings of Ghost Hunters in the next 14 days.
Add Ghost Hunters to your Watchlist to find out when it's coming back.
Check if it is available to stream online via "Where to Watch".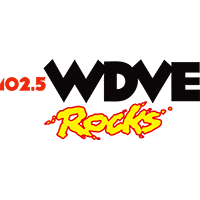 Officials Issue 'Ghost Cat' Warning In Pennsylvania
Posted: October 16, 2023 | Last updated: October 16, 2023
Have wild mountain lions made their way to Pennsylvania?
According to a press release from Pennsylvania State Police, a large cat was spotted in Lehigh County on Sunday (October 15). Fogelsville police responded to a report of a possible mountain lion sighting at 11:44 a.m. and arrived at 1013 Village Round to an individual who had captured photos of the animal lurking around a field. Police contacted the state game commissioner to assist with the situation. Per the release:
"If the animal is observed or you have information regarding the incident please contact the Pennsylvania Game Commission, Tel: 610-926-3136 or PSP Fogelsville, Tel: 610-395-1438."
UPI mentioned that mountain lions are often referred to as "ghost cats" because of their excellent hiding abilities. Despite these innate abilities, Pennsylvanians have been seeing more and more of these large felines throughout the state in recent years. Pennsylvania Game Commission Furbearer Biologist  Thomas Keller spoke with WTAJ in August about the possibility of mountain lions in the Keystone State.
"To be able to say 'Do we have mountain lions in Pennsylvania?' The answer to that can be some of these other facets or things like 'Do we have folks that have mountain lions in captivity' which we certainly do in Pennsylvania. 'Do we have folks that had mountain lions in captivity and released them into the wild' and that may be where you get some sightings and that has occurred in the past."
Information regarding the mystery animal's capture as of Monday afternoon (October 16) has not been released as officials continue to investigate the incident.
More for You
What is the smallest country in the world? The top 10 smallest countries, ranked.
The Best Christmas Towns in America You Should Visit at Least Once
The 25 greatest Pittsburgh Steelers of all time
Experimental Drug Wards Off Both Lung and Breast Cancer Progression in Trials
Special counsel Jack Smith pulls subpoena over pro-Trump fundraising
IDF contradicts Tlaib's tweet accusing Israeli military of bombing a hospital
Justice Amy Coney Barrett says it would be a 'good idea' for the Supreme Court to institute an ethics code
11 Beaches with the Clearest Water in the World
Steelers Sign Tall, Fast Rookie Cornerback
FDA proposes ban on hair-straightening, smoothing products over cancer-causing chemicals
Could low serotonin levels contribute to long COVID?
Pentagon releases footage of hundreds of 'highly concerning' aircraft intercepts by Chinese planes
Billionaire Ronald Lauder threatens to stop Penn donations unless the school takes a stronger stance against antisemitism
New trove of emails and documents turned over to prosecutors in Georgia election subversion case
Utah Sens. Mike Lee, Mitt Romney weigh in on House speaker vote
Retired General David Petraeus provides frank assesment of Israel's response to Hamas
What Is CKM Syndrome? American Heart Association Identifies New Medical Condition
Japan's Railgun Performs First Test Firing At Sea
Iran Makes Ominous Threat To US
Tropical Storm Norma forms off Mexico's Pacific coast and may threaten resort of Los Cabos