This Halloween, try these 10 horror games you may have missed for PC and Steam Deck
October has rolled around again, and we're here to help you discover some scary games you may have missed.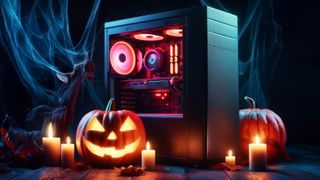 Halloween! The month of October is finally here, and we all know what that means, don't we? That's right; it's the season of ghosts, ghouls, and everything that goes bump in the night! It is the time of the year when we all go pumpkin picking, watch movies that keep us awake at night, and settle in on those dark evenings playing something that will scare us silly. But what to play?
In this list, we will go through some of the best PC games for horror fans you may have missed on your gaming PC, Steam Deck, and beyond. You're welcome.
Conrad Stevenson's Paranormal P.I.
To kickstart this list, we have, perhaps, one of the lesser-known ghost-hunting games out there on Steam right now, but let me tell you, it's one you will regret not playing.
Unlike others in its field, Conrad Stevenson's Paranormal P.I. is a single-player experience, which is great for people who aren't really into the online multiplayer scene but still want to get in on the ghost-hunting action.
Made to be more of a realistic paranormal experience with a more slow-paced gameplay style, Conrad Stevenson's Paranormal P.I requires players to be patient and methodical in their approach, giving a more authentic feel to each investigation.
Taking the role of the fairly relaxed paranormal investigator, Conrad, players will use a range of real-life ghost-hunting equipment to assist clients in their supernatural endeavors. Gain evidence of the ghosts inhabiting each property and even assist in exorcising demon infestations – taking a relic to keep in your very own haunted museum (imagine the museum from The Conjuring).
Conrad Stevenson's Paranormal P.I. is a must-play for anyone looking to fill that ghost-hunting itch, but prepare to be spooked, as this one is pretty eerie.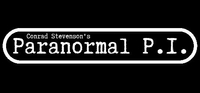 Get stuck into this first-person ghost-hunting game this Halloween. Grab some paranormal hunting equipment, exorcise some demons, add strange relics to your haunted museum, and become the best paranormal P.I. there ever was.
Buy from: Steam
MADiSON
This one is more for those who like an immersive first-person experience that makes you afraid to walk around any corner. With jump scares like there's no tomorrow, MADiSON sees you waking up in a locked room, your sister and mother have been massacred, and you're in possession of an instant camera – but when you begin using it, not all is as it seems.
Explore your surroundings, solve numerous puzzles, and ultimately, solve the mystery behind the evil entity that appears to have taken an interest in you. What does the ghost of an unholy murderer want with you? That's for you to find out.
Unfortunately for you, there's more than one entity here, and each of them has a disturbing past that all blends into the game's narrative, making this one of my favorite horror game experiences of all time. Scary? Check? Solid gameplay? Check. Good story? Double Check.
MADiSON is the perfect game to play this Halloween – be aware, though, this isn't for the faint of heart.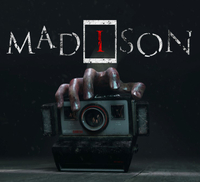 Jump into one of the scariest first-person horror games this October equipped with a possessed instant camera. Uncover a dark story in the unsettling MADiSON.
Buy from: Xbox | GOG
Killer Frequency
Killer Frequency is a more light-hearted experience than the previous games on this list, but it still has a place here as one of the most unique horror experiences I have played.
Set in the year 1987, players take the role of Forest Nash, a once big-time radio DJ who now is the host of The Scream, a late-night radio show in the small town of Gallows Creek, USA – and when we say small town, we mean like a one-person 911 operator small…
With a serial killer on the loose, the Sheriff dead, and a 911 operator down, Forest is now the go-to person for emergency calls – live on air. Continue to do your radio host duties while helping the townsfolk escape this nightmare via fast-paced, real-time decision-making and branching dialogues.
With an authentic radio station straight out of the 80s, use various equipment to perform your duties: cassette tapes to play ads, a record player, and vinyl's to choose what music to play and alter the sound settings to your liking.
Set as a horror comedy, Killer Frequency features a beautiful art style that still delivers a highly eerie atmosphere. Can you figure out who the killer is before it's too late?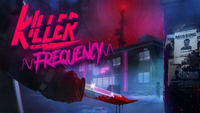 Radio host by night, 911 operator also by night. Take the role of Forest Nash and help save the town of Gallows Creek from the infamous serial killer, The Whistling Man.
Buy from: Xbox | Steam | Green Man Gaming
The Mortuary Assistant
More of a simulation horror experience, The Mortuary Assistant puts you in the shoes of Rebecca Owens, freshly graduated in mortuary sciences and new apprentice at River Fields Mortuary. This should be an exciting time for Rebecca, and for a while, it is. Until late one night, you are called into work to handle some embalming's alone. You quickly realize that all is not what it seems with the bodies in your care.
Players will perform various embalming tasks on several bodies while experiencing spooky goings-on. Put together the clues needed to figure out the demon haunting you and perform rituals to prevent them from completely taking over your body and soul.
This is a game designed to be replayed a number of times, each time allowing you to discover more about the story of Rebecca and the dark secret within River Fields itself.
Let's hope the pay is worth it.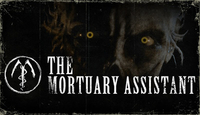 Become a mortuary assistant and confirm all our fears when scary things happen around you. Uncover the clues and discover which of the bodies the demon possesses and exorcise it, once and for all.
At Dead of Night
One of the most unique games on this list, At Dead of Night blends live-action and graphics to immerse players into a horror experience you've not seen before.
Part horror game, part ghost hunt, and part horror film, At Dead of Night follows the story of Maya, a student traveling with her friends. Looking to stay at a remote hotel, Maya and her friends book in, but little do they know they're booking into the hotel from hell.
The hotel is run by a psychopath named Jimmy Hall, and Jimmy has many skeletons in his closet. After tying up Maya's friends and locking them in their rooms, Maya manages to escape Jimmy's clutches, but around every corner, he is hunting her – prowling room to room.
After finding a ghost voice receiver, Maya must reveal Jimmy's dark park by communicating with the dead around her while avoiding Jimmy's clutches. Can Maya escape the horror hotel and save her friends?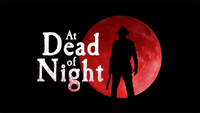 No room is safe in Jimmy's hotel from hell. Speak to ghosts, learn of Jimmy's awful past, and save your friends in this half-live-action, half-graphics horror experience.
Similarly to that of MADiSON, Visage is a first-person psychological horror game. Still, unlike the former, this one is designed to be a slow-paced, atmospheric experience focusing on exploration and building tension slowly to create a more meaningful experience for players.
With multiple stories to play through, players will explore an ever-changing house where unspeakable things have happened: Family members murdered, suicides, insanity. Every room has its own story, and you must relive these awful memories to uncover the story the house is trying so desperately to tell.
With no combat system in sight, Visage relies on a run-and-hide technique to leave you in fear – but sometimes death is necessary to move forward. This is a game that deserves as many people to experience it as possible, but you're going to have nerves of steel to stick it out. Are you up to the challenge?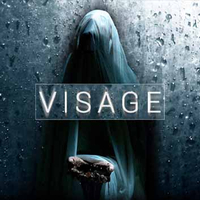 Explore this ever-changing house of horrors and discover the haunting going on and the stories of families before you in this first-person psychological horror.
Buy from: Xbox | GOG | Green Man Gaming
The Texas Chain Saw Massacre
One of the newer titles on this list, The Texas Chain Saw Massacre , is a third-person online horror game similar to that of Dead By Daylight, except in this one, you take the role of the notorious Slaughter family or that of their victims.
Playing as the family, you must use each character's unique abilities to stop the victims from escaping the grounds by any means necessary. Run around as Leatherface, revving your chainsaw as loud as possible to frighten your victims, or lay traps to capture them as the Hitchhiker.
As the victims, your only task is to escape the family's clutches that are hunting you. Use your wits and stay out of sight; find the tools you need to escape while staying as quiet as possible.
This game is a ton of fun to play with a group of friends and will keep you entertained for hours to come. What's more? It's available to play with Xbox Game Pass . Get downloading now!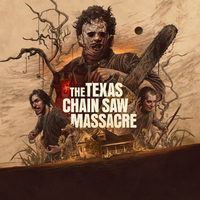 Play as the infamous slaughter family or their victims in this online multiplayer team game based on the classic cult film of the same name.
Buy from: Xbox | Steam
Little Nightmares
One of the most wonderfully disturbing games on this list, Little Nightmares sees players take the role of Six, a young child looking to escape the Maw -- a dark and dreadful place filled with horrifying creatures looking to make you their next meal.
A combination of solving puzzles and sneaking past terrifyingly large creatures to get anywhere, Little Nightmares is the stuff of nightmares, but just like any game on this list, it's a frightfully good time.
As this is a side-scrolling platformer, both Little Nightmares games work brilliantly on the Steam Deck, and with the announcement that Little Nightmares 3 is on its way, it's the perfect time to experience these little horrors.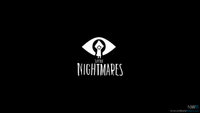 Take the role of Six and work to make your way out of the Maw, a horrid vessel filled with terrifying creatures in Little Nightmares.
Demonologist
Now out of its early-access stage, Demonologist is a ghost-hunting game similar to Phasmophobia - with a few tricks up its sleeve. You and up to three friends can explore spooky locations, looking for evidence of what kind of ghostly presence is at play here.
Developed in Unreal Engine, this is the best-looking game of its genre in existence right now and it also features secrets in every map that make the gameplay very interesting. Do you see a word written on the wall? Say it outloud.
Although earning money in Demonologist is quite a chore, it can also be extremely rewarding as not only can you equip yourself with snazzy outfits and get-ups, but you can also purchase various safe houses and kit them out too. Did I mention you can own a Flamingo?
Why woudn't you want to find ghosts with your friends all from the comfort of your sofa, or your bed? Get on it!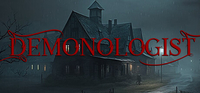 Become the best ghost-hunters you can be this Halloween as you and three friends can find ghostly evidence and even exorcise the beings that haunt these terrifying places in Demonologist.
Sequel to the equally fantastic Remnant: From the Ashes , Remnant II is a game for the souls-like veterans out there who like a little more of a challenge over story.
With a good mix of ranged and melee combat, players can choose specific gear that suits their play style to defeat the horrors that await them. With multiple worlds to explore, inhabited by various mythical and deadly creatures alike, this game has almost endless replayability.
Loot, craft, and kill your way to victory. Although this may not be your typical horror game, it's still a worthy mention on this list, and it may not be verified for Steam Deck users just yet , but we're hoping it will be soon enough.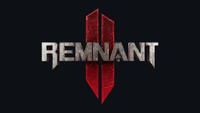 Defeat deadly creatures and god-like bosses, fully equipped with a range of weapons chosen to suit your play style, solo or co-op, in this terrifying souls-like adventure.
Buy from: Xbox | Green Man Gaming
What are your favorite horror games?
There's our list of some of the best hidden horror games you can find for Steam Deck and PC! What are some of your favorite horror games of all time? What is your go-to game to scare the daylight out of you? Let us know!
Get the Windows Central Newsletter
All the latest news, reviews, and guides for Windows and Xbox diehards.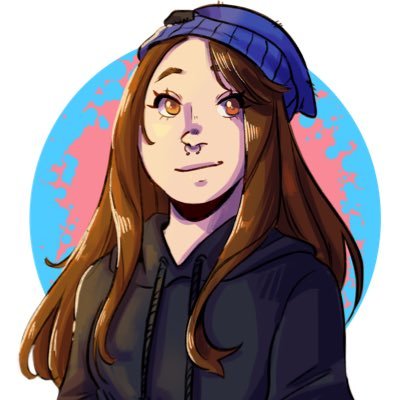 Chelly is a part-time writer. She loves all things gaming, building LEGO and spending an inappropriate amount of money on silly things she can't afford. Some of her favourite games are Monster Hunter, Borderlands and Pokemon. When she's not writing, she's probably adding another game to her ever-growing backlog.
2 Lords of the Fallen: Should you give the Rune Tablet to Gerlinde or Sparky?
3 Lords of the Fallen: How to beat the Spurned Progeny boss
4 Geekom AS 6 review: Setting a new standard for mini PCs with raw power
5 I bought the Razer Gillette Labs razor, and I'm actually impressed — and much smoother
Phasmophobia Is Blowing Up On Steam And Twitch
The cooperative ghost hunting game is one of Steam's most-played games this week.
By Aron Garst on October 20, 2020 at 1:16PM PDT
Phasmophobia , a cooperative horror game about hunting ghosts, is one of the most-played and most-watched games on Steam and Twitch this month. UK-based studio Kinetic Games, which is made up of only one person, launched the game into Early Access on September 18. It has more than 70,000 people playing on Steam and nearly 150,000 watching on Twitch only a month later.
Phasmophobia is all about hunting ghosts. It puts you and three of your friends into one of several maps where you have to use different tools, like cameras and EMF sensors, to find evidence of the paranormal. It's a mixture of tension, horror, and puzzle-solving. We recently named it one of the best horror games to play for Halloween this year.
You need a javascript enabled browser to watch videos.
The Complete CYBERPUNK Timeline Explained!
Firearms Expert Reacts To Counter-Strike 2's Guns
Lords of the Fallen - 11 Things I Wish I Knew
Activision Blizzard King Joins Xbox - Official Trailer
Transformers: Earthspark - Expedition - Launch Trailer
Marvel's Spider-Man 2 Everything To Know
Lords of the Fallen Video Review
Call of Duty: Modern Warfare III - Official PC Features Trailer
Apex Legends - Doppelgangers Collection Event Trailer
Tattoo Historian Reacts To Tattoos In Games
Earth Defense Force 6 - Official Announcement Trailer
DRAGON BALL XENOVERSE 2 - Festival of Universes Trailer
Want us to remember this setting for all your devices?
Sign up or Sign in now!
Please enter your date of birth to view this video
By clicking 'enter', you agree to GameSpot's Terms of Use and Privacy Policy
Now Playing: Phasmophobia - Announcement Trailer
The charm of Phasmophobia, just like Among Us , comes from communication. It has direction-and-location-based audio, so you can only hear things around you (you can still communicate with your friends using a radio). The ghost also responds to their name being called, among other audio cues, making for some hilarious and terrifying situations. Unfortunately, some of its more clever elements have also left it open for hackers to terrorize streamers .
Developer Kinetic Games is currently taking feedback from players about what they want added to the game. You can pick it up on Steam for $13.99 and try it yourself.
The products discussed here were independently chosen by our editors. GameSpot may get a share of the revenue if you buy anything featured on our site.
Got a news tip or want to contact us directly? Email [email protected]
Join the conversation
Use your keyboard!
Log in to comment
30 Games To Play If You Love Phasmophobia
Phasmophobia is loved for being a horror game to enjoy with friends, and some other games hit the same mark, too.
Phasmophobia took the world by storm for its ability to be a serious horror game and also a comedic adventure with your favorite group of friends. People love to be scared and feel a thrill, whether it's watching ghost hunters on TV or riding a roller coaster. Phasmophobia let regular folk be the ones in control.
RELATED: Best Indie Horror Games Of All Time, According To Metacritic
With every popular game comes a slow decline in active play due to becoming bored or wanting something new and unexpected. The developers are working hard to add updates and more characters to the game. Whether you're tired of Phasmophobia or want more ghost-hunting content, there are similar horror games out there for groups of friends to enjoy if you're searching for a similar experience.
Updated May 31, 2023, by Sharnelle Earle: More games have been added to this list of games to play with your friends if you enjoyed Phasmophobia. People tend to not play Phasmophobia anymore, but that does not mean you can't get the same experience out of a different game. These games will have you and your friends screaming, laughing, and crying all over again. The horror genre will never go away, and it has never been better since multiplayer has been added to horror games.
30 The Outlast Trials
Instead of ghosts, you are dealing with enemies who belong to a corrupt organization that experiments on people. You yourself are being experimented on and are being watched. You and your friends must complete trials to show the organization you are ready for the final mission.
There is no fighting back, just running. Complete objectives and ward off the many, many enemies coming your way. This is an adventure game with many objectives, missions, and fun to be had.
29 Demonologist
Developed with Unreal Engine 5, Demonologist probably has the best graphics out of all ghost detective games out there. You can play alone or with friends in a beautifully dark atmospheric building searching for clues.
Your task is to find and exorcise any demons in the house or facility. The jumpscares and events are randomized each time, making all your investigations unique.
In this game, you and your friends act as professional ghost hunters who regularly expel demons in their pastime. Your team must prepare a ritual by finding and collecting ingredients and items needed.
The demon itself is not ghost-like as in Phasmophobia, but rather large, menacing, and very real. There are difficulty sliders so that you can give yourself more and more of a challenge if the main mission was too easy for you.
27 Frightened
Frightened has some of the best jump scares of all the Phasmophobia-like games. The game relies heavily on atmosphere and cinematic resources to really make you feel like you are in a haunted house.
RELATED: The Best Free-To-Play Horror Games On Steam
You must exorcise the demon in the building by collecting the necessary items and preparing a pentagram for the ritual. All while defending yourself and your friends against the demon itself.
26 Fear Therapy
While Fear Therapy follows the same recipe of walking around in the dark and getting jumpscared, there is a lot of strategy and thinking required to win the game. You can get scared and die all you want, but you will never win unless you pay attention to the objectives and find the objects you need to continue.
There are multiple tasks and items you must find on your own throughout the house. Friends and yourself included can be whisked away by the demon and trapped in the cellar until someone comes to save them.
25 Ghost Watchers
This is an early access game similar to Phasmophobia as your objective is to identify a ghost in order to win. There are up to 20 tools you can use to your advantage, but only a small amount of ghosts are available to find until more are added.
The ghosts themselves have a lot of personality and can be identified based on things such as age and mood, not just by power. You can work your way up to capturing ghosts once you have learned enough about them.
24 Forewarned
In this game you and your friends are archeologists exploring in Ancient Egyptian ruins, uncovering secrets and researching long-forgotten knowledge. Each mission's objective is to collect relics and get out while a strange spirit lurks about.
You can learn more about it, or try your best to get what you need and get out. There is the Mejai spirit haunting the grounds, as well as your regular spooky Egyptian creatures all ready to stop you from unearthing secrets.
23 Inside The Backrooms
This is a ghost-hunting game based on the creepypasta The Backrooms . Your objective isn't to dispel the evil beings here, but to continue up levels and eventually escape.
RELATED: The Best Horror Games On The Oculus Quest
There are up to six different enemies in the game and they each have unique behaviors that you're required to learn in order to survive. Instead of investigating ghosts, you're completing difficult puzzles while working together with your team to escape these horribly familiar backrooms.
22 Masks Of Deception
Masks of Deception has two different genres in one. Your team enters a residence in order to locate and remove a demon. The catch is that one of your friends is the demon in disguise, making this a social deception and ghost hunting game all in one.
Aside from worrying about which one of you is the demon, you will all also have to avoid various other ghostly entities. One of the unique things about this game is that if and when you die, it's not entirely over. As a ghost, you can still participate in the game as there is a task that ghost players can do in an attempt to turn the tides.
21 Ghost Exile
Ghost Exile is one of the more similar games to Phasmophobia. You enter houses, use evidence to figure out what type of ghost is present, and expel it. There is no running away and correctly guessing the ghost. You must perform an exorcism at the end.
There is speech recognition with ghosts. The general gameplay and objectives remain similar to Phasmophobia, but the atmosphere and experience are two different things. There are over 25+ items to help you and your friends best the supernatural.
20 Lunch Lady
If you've witnessed YouTubers playing this game, you'd think it's a funny game for laughs with your friends. Actually playing it is another story.
Lunch Lady is a very short and very inexpensive game where you must sneak around school after dark and collect answers for a test. Much like the premise in Slenderman, you must collect ten pages to complete the game and escape.
19 Somewhere In The Shadow
This is a whodunnit escape room horror game. Players have to figure out how to escape a wicked house by working together to complete various challenging puzzles, all while demons and strange things that reside within the house stalk you and try to stop you.
RELATED: The Best Lovecraftian Games For Horror Fans
Somewhere In The Shadow is a very affordable co-op horror experience. The game is short and sweet if you are looking for some extra fun with friends.
18 Chupacabra: Night Hunt
Instead of hunting down and putting an end to malevolent spirits, your duty is to hunt an infamous beast of Latin American folklore known as the chupacabra.
You and your friends must work together and collect every necessary weapon and precaution needed to kill the bloodthirsty beast of the woods. There is a twist though. One player can be the beast himself and be hunted by the group of friends.
17 Ghost Exorcism INC
Previously known as Ghost Hunters Corp, this game is one of the more similar games to Phasmophobia. Multiple friends must try to figure out what type of ghost they are dealing with and then send them back to hell, or heaven, where they belong.
Once you figure out what type of ghost it is, you have the power to exorcise them with the power of God and some holy water. This is where you must stand your ground and face the entity instead of running away.
Another similar game to Phasmophobia, players must figure out what type of entity is haunting the building and put an end to it. Obsideo focuses more on the detective aspect of ghost hunting, using clues and remembering behaviors from previous experiences.
Ghosts are programmed to be smart, not just scary. They hear you and know the house better than you do. The developers aim to add four-player multiplayer in the near future.
15 Sign Of Silence
Sign of Silence is frustrating to some due to the loud, frightening, and very large monsters that attack randomly tied in with the regular mobs around your vicinity. In this game, you and your friends have to collect all the materials needed to repair a vehicle and escape the wretched and cursed woods.
Related: Best Horror Games On Apple Arcade
You can choose to leave your friends behind or work together. Stealth gameplay is advised because any movement and sound will attract enemies.
14 Hand Simulator: Horror
Hand Simulator is a hilariously funny and complicated game that has come out with many different versions. This time around the creators make the setting a horror game. There are various tricks and puzzles you must solve while concentrating on how to control your hands and the goal is to escape the area with your friends.
Hand Simulator: Horror puts a challenge into the ghost-hunting feel of Phasmophobia since it's based around only having control over your hands and fingers using mere keyboard buttons. This game will be both hilarious and challenging.
The true horror of ghosts comes to you in Devour in more forms than astral. There is a cursed and evil ritual and cult leader running amok in the woods, and it's up to you and your friends to stop the blasphemy.
There's a story that can be played in single-player and is meant to be both a scary and cinematic experience as well as a chaotic and fun. Multiple tasks must be complete in the correct order, so that you may vanquish the evil. The game is available in VR.
12 Tales Of Escape
Tales of Escape is a free-to-play escape room game with horror elements. Available in VR, you and a friend must solve complex puzzles in a creepy and dank cave.
Up to six friends can play together and there are extra DLC escape rooms. In the base game, you find yourself in some haunted minds full of strange noises and letters to help you better understand what's going on.
11 Emily Wants To Play
Emily Wants To Play has jumpscares and is a horror extravaganza. As a pizza delivery man or woman, you find the house you're meant to deliver pizza to is empty with the front door wide open.
Related: Best Horror Games For Kids
You and up to four other people must survive this wicked house and escape. This is a small indie game meant to give you an exciting experience in a short amount of time.

Garry's Mod
This content pack contains: Lights system Camera system Custom models Workshop models Materials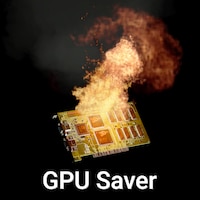 Classic vape
Mega vape - it's big, and it's cloud is bigger
Juicy vape - press right click to change flav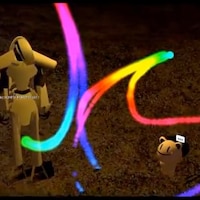 로그인 하셔서 게임을 찜 목록에 추가하거나, 팔로우하거나 또는 제외하기로 표시하세요.
Steam에 로그인하여 보유한 게임, 친구 그리고 팔로우하는 큐레이터를 고려해 저희가 선정한 게임들을 확인해 보세요.

이 제품은 귀하의 로컬 언어를 지원하지 않습니다. 구매하기 전에 아래에 있는 지원하는 언어 목록을 확인해주세요.
출시 예정일: 2023년 10월 30일
이 게임은 약 2 주 후에 잠금 해제될 예정입니다
The game also features:
Gameplay description.
64비트 프로세서와 운영 체제가 필요합니다
운영체제: Win 7
메모리: 4 GB RAM
그래픽: NVIDIA GTX600
저장공간: 2 GB 사용 가능 공간
사운드카드: No specific requirements.
운영체제: Win 10
메모리: 8 GB RAM
그래픽: NVIDIA GTX700
저장공간: 4 GB 사용 가능 공간
EpiXR Games UG 2023
비슷한 제품 더 보기
이 제품의 평가를 직접 써서 자신의 경험을 커뮤니티와 공유할 수 있습니다. 구매 버튼 위의 기입란을 이용하여 자신만의 평가를 써 보세요.

여러분은 이 위젯 생성기를 통해 HTML 코드를 생성하여 웹사이트에 삽입함으로써 고객들이 이 게임을 Steam에서 쉽게 구매하도록 할 수 있습니다.
귀하의 위젯에 들어갈 설명을 375 자까지 입력하세요:
아래 HTML 코드를 복사하여 귀하의 웹사이트에 붙여넣으면 위의 위젯이 나타납니다

이 제품의 인기 태그: (?)
이 제품에 자신만의 태그를 붙이려면 로그인 하세요.

5 movies to stream right now on Netflix, Prime Video, Max and more
Mission Impossible, It Follows and more movie night hits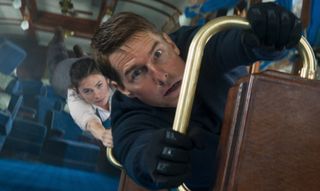 Another weekend is here, and with it the same question that plagues the VOD era: What to watch? With so many great options on Netflix , Disney Plus and other streaming services , narrowing down the best movies is no small task.
So let us do the work for you. We've curated a list of the five best movies to kick off your weekend; it's a mix of old and new that's sure to have something for everyone. And since we're getting close to Halloween, we'd be remiss not to include a scary movie or two. The cult classic horror movie It Follows has returned to Netflix, or you can catch Michale Keaton's iconic performance in Beetlejuice on Max for something a little more "spooky vibes" and less "nightmare fuel."
As far as new movies go, Tom Cruise is back in another high-stakes adventure in Mission: Impossible - Dead Reckoning Part One, which hits premium video on demand, while Jamie Foxx battles wits in the courtroom in the legal dramedy The Burial on Prime Video.
Here are our top picks for what to watch on streaming this weekend.
Mission: Impossible – Dead Reckoning Part One (Digital)
Tom Cruise is back as cinema's greatest superspy, Ethan Hunt. The seventh installment in the long-running blockbuster franchise, and the first half of a two-part saga, Dead Reckoning Part One sees Hunt and his team — Benji Dunn (Simon Pegg) and Luther Stickell (Ving Rhames) — return for all the high-octane car chases, daring stunts, and elaborate fight sequences you'd expect.
This time around, the crew is crisscrossing the globe in search of two interlocking keys that, when combined, grant access to a deadly artificial intelligence dubbed "the Entity." Just about every nation on the planet is racing to get their hands on this thing, including a ghost from Hunt's past. Sure, the story is on the ridiculous side, but that matters little when the film is so damn fun .
Buy and watch on Amazon or Apple
The Burial (Prime Video)
From a heart-stopping action thriller to a lively courtroom drama. Jamie Foxx's charisma is in full force in The Burial, where he stars as the rich and flashy Florida attorney Willie Gary.
In this legal dramedy loosely based on a true story, Willie represents the cash-strapped local business owner (Tommy Lee Jones) of a Mississippi funeral home in a bid to take on a corporate "deathcare" behemoth. Its two lead actors are joined by a first-rate supporting cast, with Jurnee Smollett as Gary's female counterpart for the defense and Bill Camp as the villain, a corrupt corporate bigwig threatening a family business. It's the type of David vs. Goliath crowd-pleaser that you've likely already seen before, but its smart writing and performances may just win you over all the same.
Streaming now on Prime Video
Beetlejuice (Max)
The Beetlejuice musical may be making headlines for unexpected reasons, but Max has the Tim Burton classic just in time for Halloween. But be quick about it: It's leaving the streaming service at the end of October.
Alec Baldwin and Geena Davis play Adam and Barbara Maitland, a recently deceased couple cursed to spend the next 125 years haunting their old home. When Charles Deetz (Jeffrey Jones), Delia Deetz (Catherine O'Hara) and Lydia Deetz (Winona Ryder) suddenly move in and turn their house into a pastel nightmare, they call in Michael Keaton's Betelgeuse (pronounced Beetlejuice), a scummy, bug-eating ghoul and "bio-exorcist," to scare them away. The eccentric characters and quirky, gothic visuals have made this spooky comedy into a cult classic. And one that's definitely worth revisiting this spooky season.
Streaming now on Max
Sicario (Prime Video)
Before Denis Villeneuve took on Dune and Blade Runner 2049, the master of thrills knocked it out of the park with one of his earlier Hollywood forays: Sicario. This crime thriller stars some of the best actors working today, including Emily Blunt, Benicio del Toro and Josh Brolin, in a gripping drama that plays out amid an escalating drug war along the U.S.-Mexico border.
After a raid on a Sonora Cartel safe house turns deadly, FBI agent Kate Macer (Blunt) joins a secretive government task force led by enigmatic CIA agent Matt Graver (Brolin) and Mexican operative Alejandro Gillick (Del Toro). As Kate gets increasingly wrapped up in their dangerous operations hunting down the cartel's leaders, she begins to doubt her own moral compass and questions whether the ends justify the means.
Streaming now on Prime Video
It Follows (Netflix)
One of the most acclaimed horror movies of the last decade, It Follows returns to Netflix just in time for spooky season. Its premise is as simple as it is terrifying: a supernatural entity relentlessly stalks its victims.
But instead of hiding under beds or lurking in corners, this monster simply follows, disguised as anyone under the sun. This gives the movie's gorgeous wide shots a pervading sense of tension as you begin to eye every background character with suspicion. The only way to rid yourself of this curse is to have sex with another individual to pass the nightmare onto them, and that's the impossible choice that protagonist Jay (Maika Monroe) faces.
It Follows is also eerie for its timelessness. The odd tech and gadgets seen throughout the film place feel both familiar and alien, placing it outside of any real place on the timeline, and the kids don't exactly use any slang that makes the movie feel modern or old.
Streaming now on Netflix
More from Tom's Guide
Why Max is the streaming service you need this Halloween
Movies and shows about the Roman Empire
NFL live stream: How to watch every 2023 NFL game online
Get the Tom's Guide newsletter!
Instant access to breaking news, the hottest reviews, great deals and helpful tips.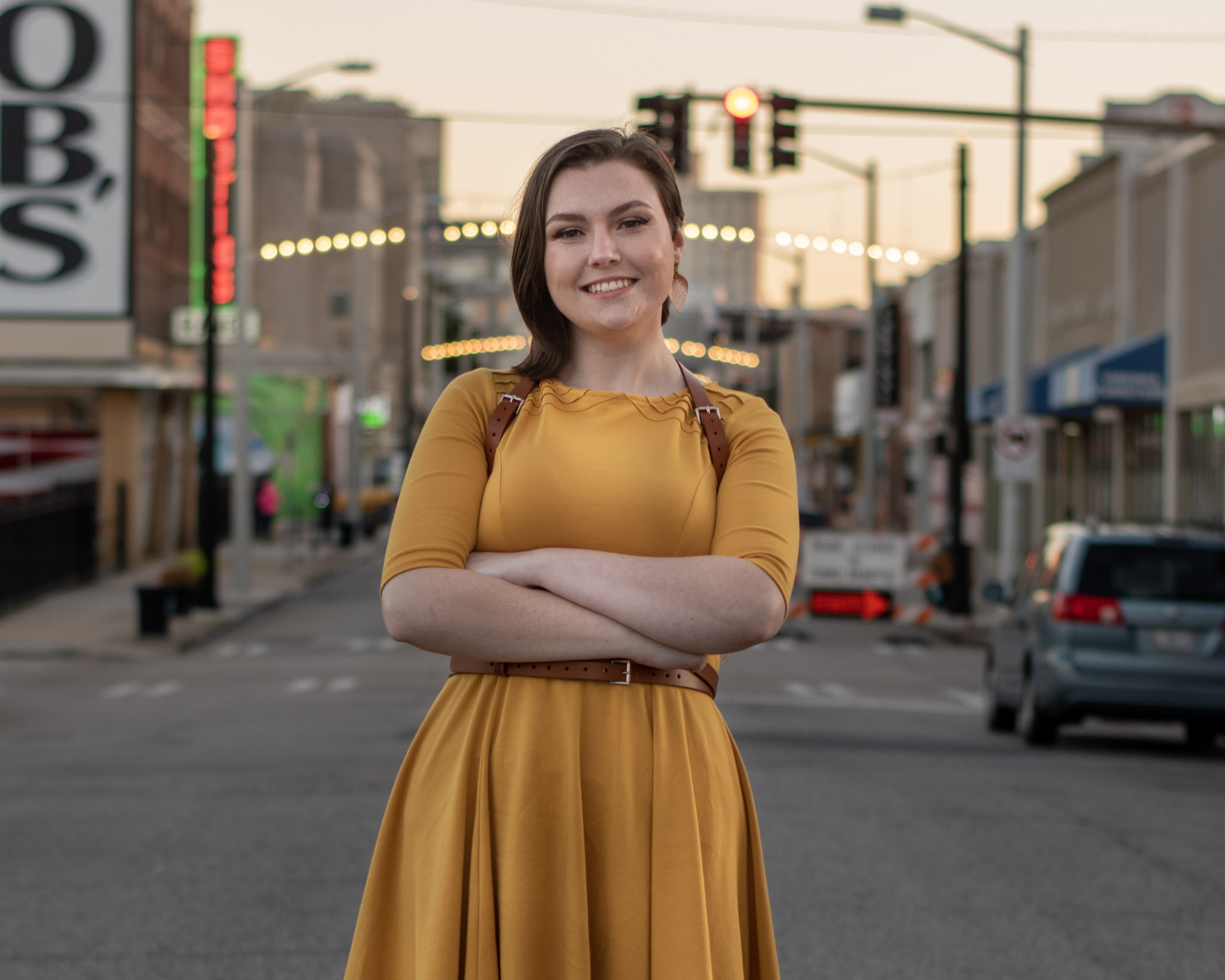 Alyse Stanley is a news editor at Tom's Guide overseeing weekend coverage and writing about the latest in tech, gaming and entertainment. Prior to joining Tom's Guide, Alyse worked as an editor for the Washington Post's sunsetted video game section, Launcher. She previously led Gizmodo's weekend news desk, where she covered breaking tech news — everything from the latest spec rumors and gadget launches to social media policy and cybersecurity threats. She has also written game reviews and features as a freelance reporter for outlets like Polygon, Unwinnable, and Rock, Paper, Shotgun. She's a big fan of horror movies, cartoons, and miniature painting.
My 7 favorite new to Hulu movies you should watch in October 2023
7 best shows like Friends to watch on Netflix, Hulu and more
Pixel 8 Pro survives torture test with flying colors
Most Popular
By Charlotte Henry October 13, 2023
By Kelly Woo October 13, 2023
By Malcolm McMillan October 13, 2023
By Aatif Sulleyman October 13, 2023
By Nick Pino October 13, 2023
By Adam Zeis October 13, 2023
By Anthony Spadafora October 13, 2023
By Tom Pritchard October 13, 2023
By Dave Meikleham October 13, 2023
Bahasa Indonesia
Slovenščina
Science & Tech
Russian Kitchen
Top 13 places in Russia where you may face a ghost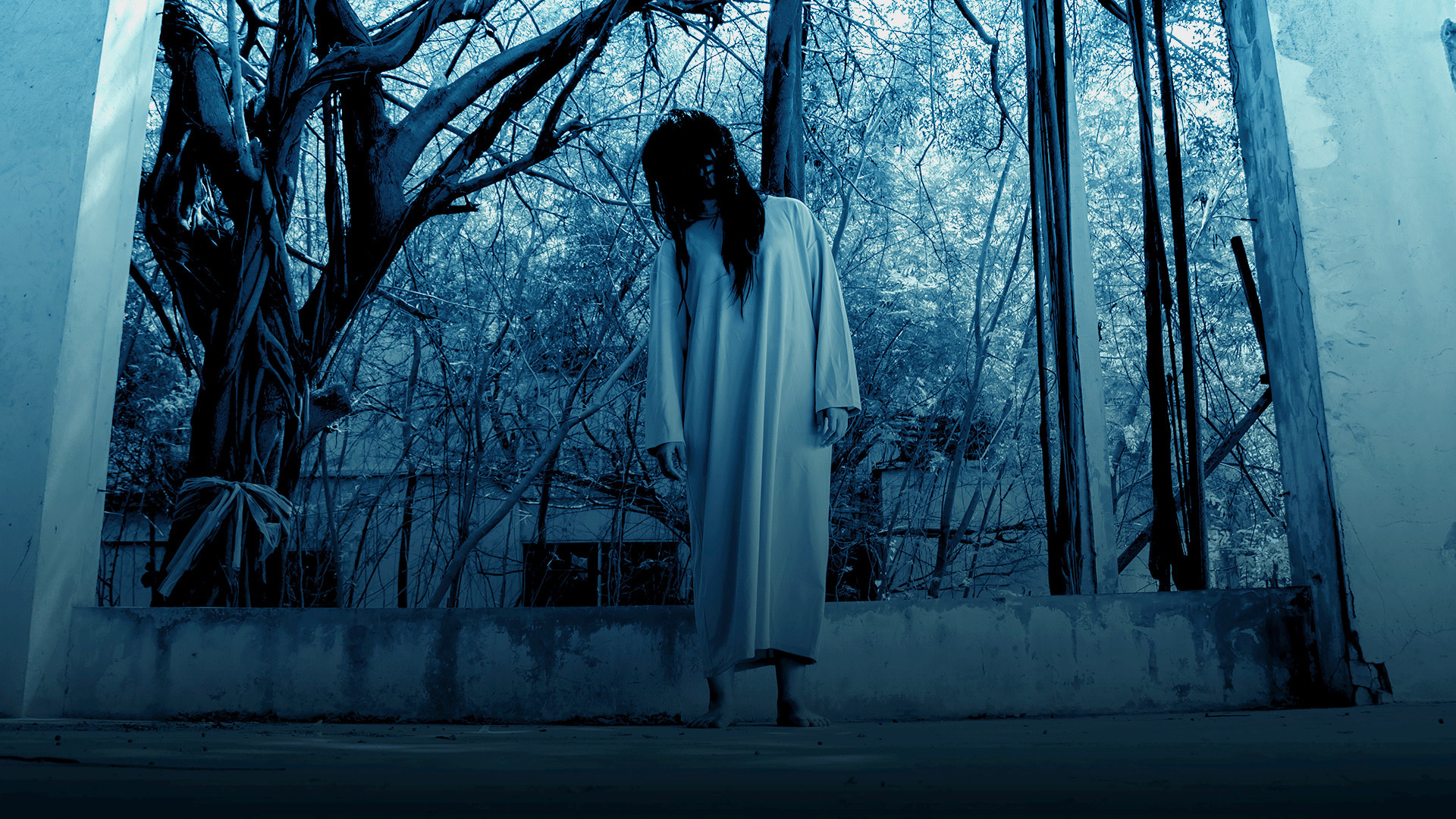 1. Kusovnikov House in Moscow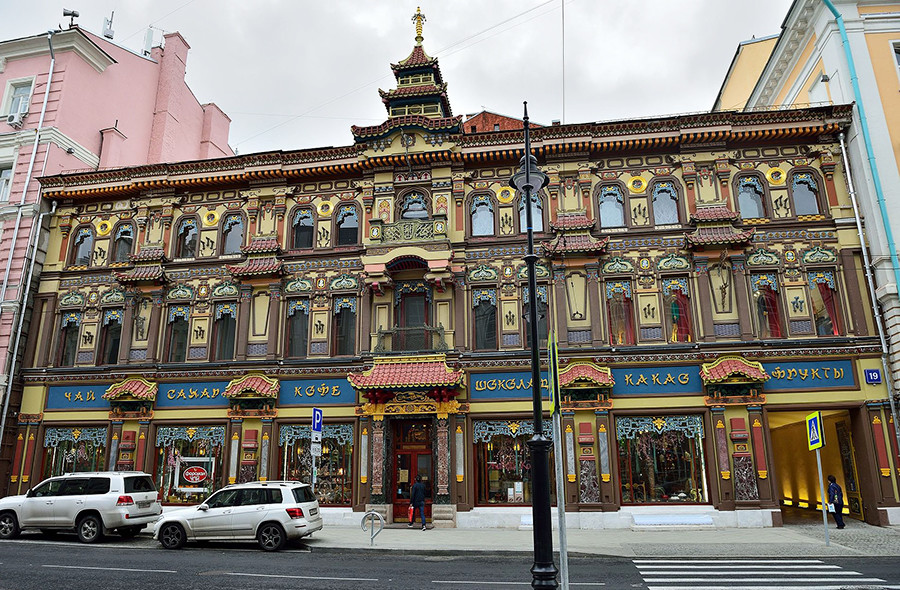 In the 19 th century house № 17 on Myasnitskaya street in central Moscow was inhabited by a rich, but very greedy couple – Pyotr and Sofya Kusovnikov, who scrimped on almost everything. Extremely suspicious, they used to hide money from their servants in different places. Once they hid some in the fireplace, but the janitor accidentally burned it when lighting the fire. When she found out, Sofya died instantly of a broken heart, her husband passed away a little later. Since then, the ghost of a hunched old man in a coat has routinely appeared on the street near the house – this is Pyotr Kusovnikov mourning his lost money.
2. Sokol metro station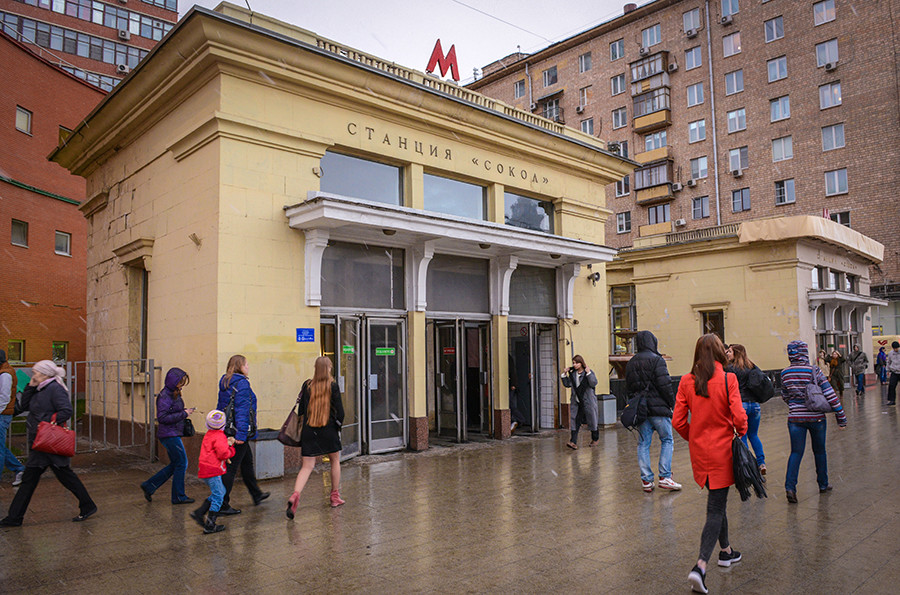 During WWI, not far from the modern Sokol station of the Moscow metro, a cemetery for fallen soldiers was located. In 1918, mass executions of White officers and priests by the Reds were held there. All this led to the appearance of ghosts in the dark tunnels of the station. Early in the morning diaphanous figures with festering wounds can be seen there.
3. St. Michael's Castle in St. Petersburg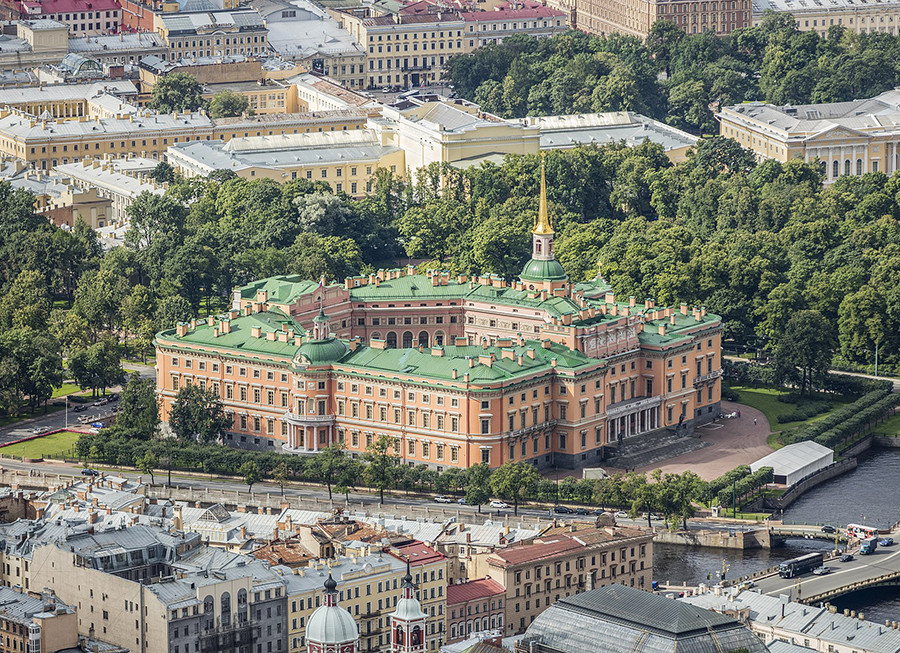 This castle was a royal residence built by order of Tsar Paul I. On March 21, 1801, he was killed there by a group of conspirators. It is considered that the restless spirit of the tsar was unable to leave the castle. It appears there in the corridors with a burning candle in its hand.
4. Znamenskaya Tower in Yaroslavl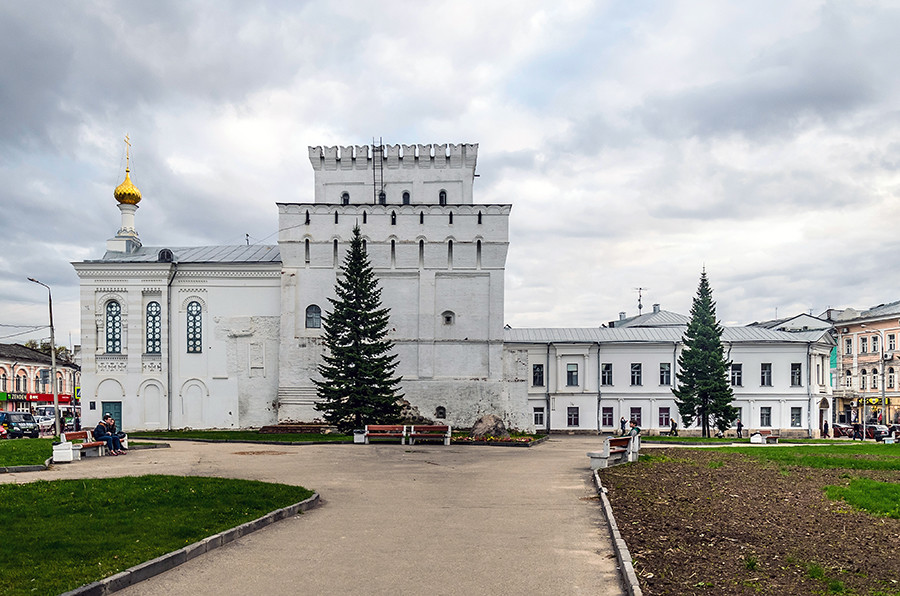 During the Civil War in Russia (1917-1922), a group of White troops held positions in the Volkovsky theater in Yaroslavl. The Red commissar in command of the siege promised to spare their lives. However, he lied and all the Whites were executed at the Znamenskaya Tower. Since then, the ghost of the commissar who didn't keep his promise has been seen at the place of his crime.
5. Igumnov House in Moscow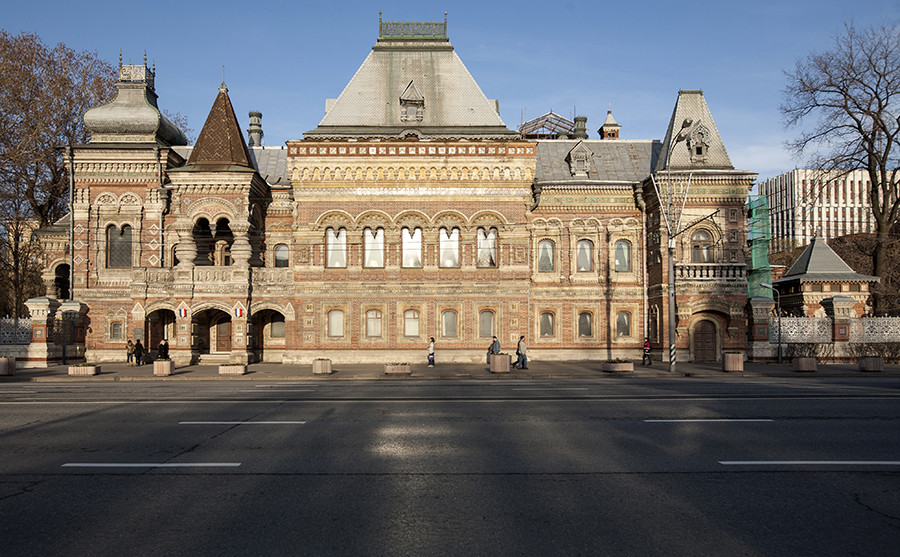 The house at 43 Bolshaya Yakimanka Street in Moscow, also known as "Igumnov House," serves today as the residence of the French ambassador. It was built at the request of the industrialist Nikolay Igumnov in the late 19 th century. He settled his young mistress here, but one day caught her with a lover. The lover was kicked out, but the girl was never seen again. It is believed that the outraged Igumnov bricked her up in a wall. During Soviet times, people often saw the ghost of a young girl walking through the walls with deep, plaintive sighs.
6. House of Rasputin in St. Petersburg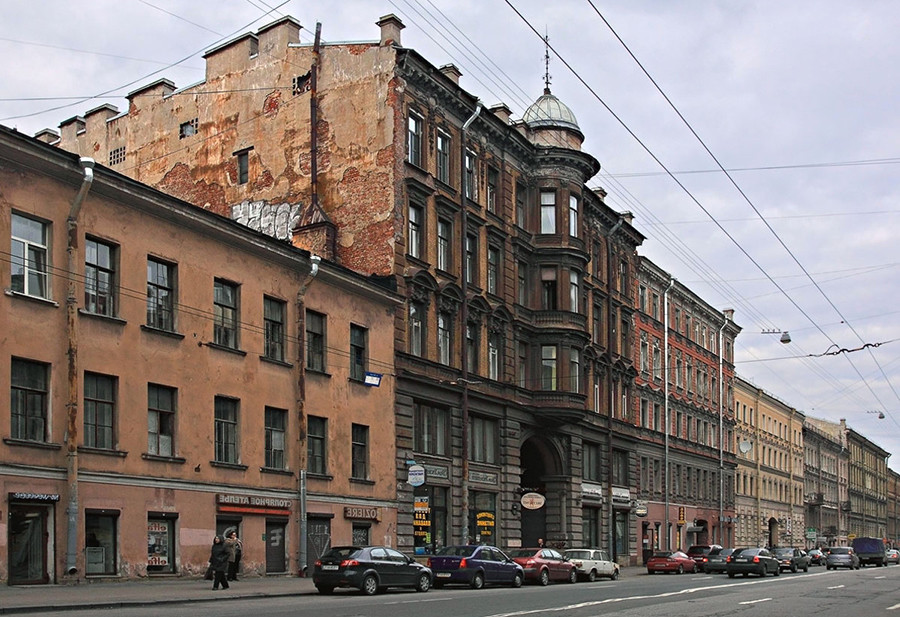 The flat on the second floor at 64 Gorokhovaya street in St. Petersburg is today a usual residential apartment. However, in the early 20th century it was home to one of the most mystical figures in Russian history – Grigory Rasputin. His ghost sometimes appears here, scaring inhabitants with its clunking steps and grunting in dark corners.
7. House on the Embankment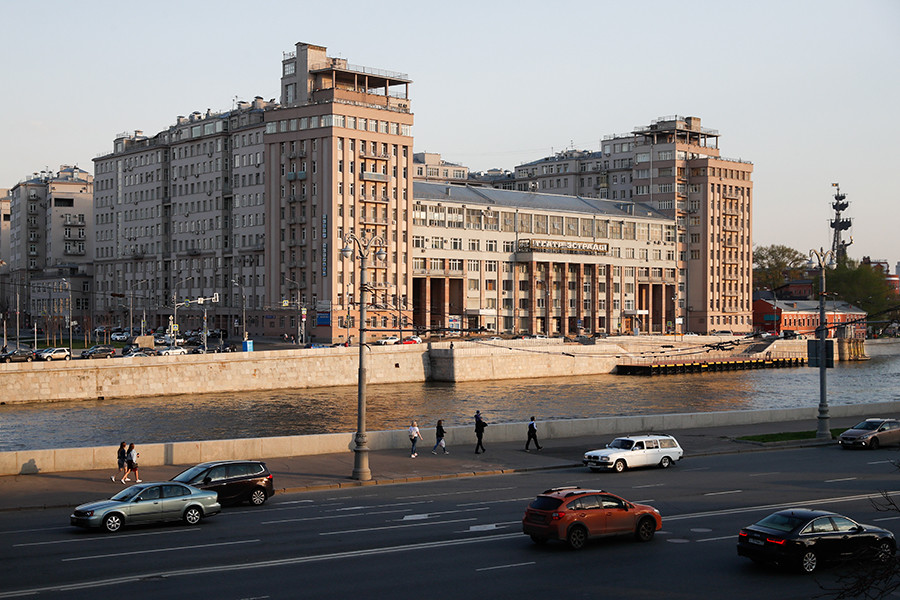 This house at 2 Serafimovicha Street, simply known as "House on Embankment," is among the most famous in the Russian capital, known as the place of residence for the Soviet crème de la crème : writers, artists, actors, generals, athletes. However, it also has a dark history. During the Great Purge, a campaign of political repressions in the USSR, dozens of the house's inhabitants were arrested and executed. Today, the house is full of the ghosts of those victims, who sometimes appear in their old dwelling place.
8. Tower of the old hospital in Ryazan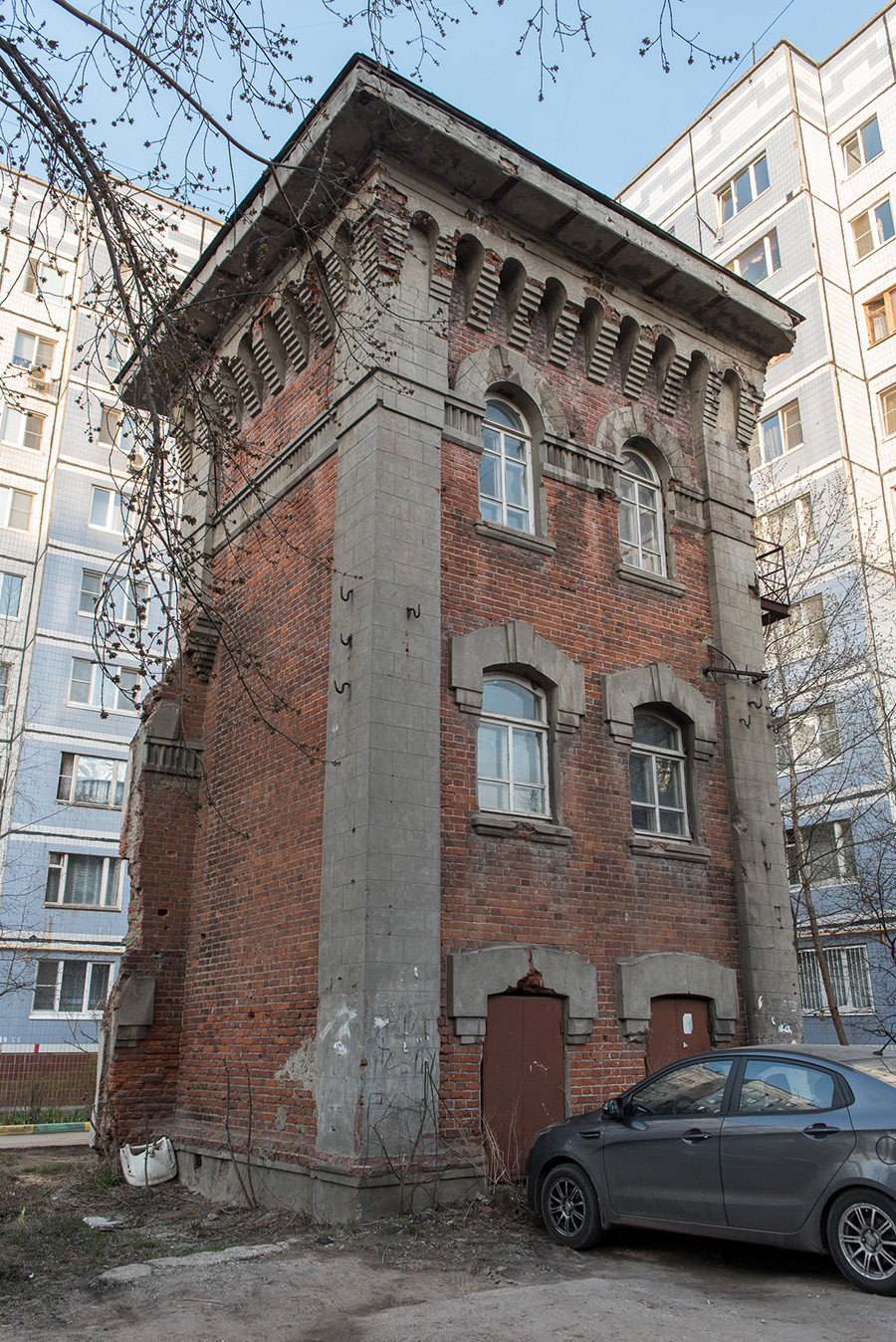 Among the high-rise modern buildings at 15 Gorky Street in Ryazan is an old tower – all that remains of the old hospital. At night, a lonely dark figure can be seen walking in this tower. This is the ghost of Alexander Smitten, who administered the hospital more than a century ago.
9. Griboyedov Canal in St. Petersburg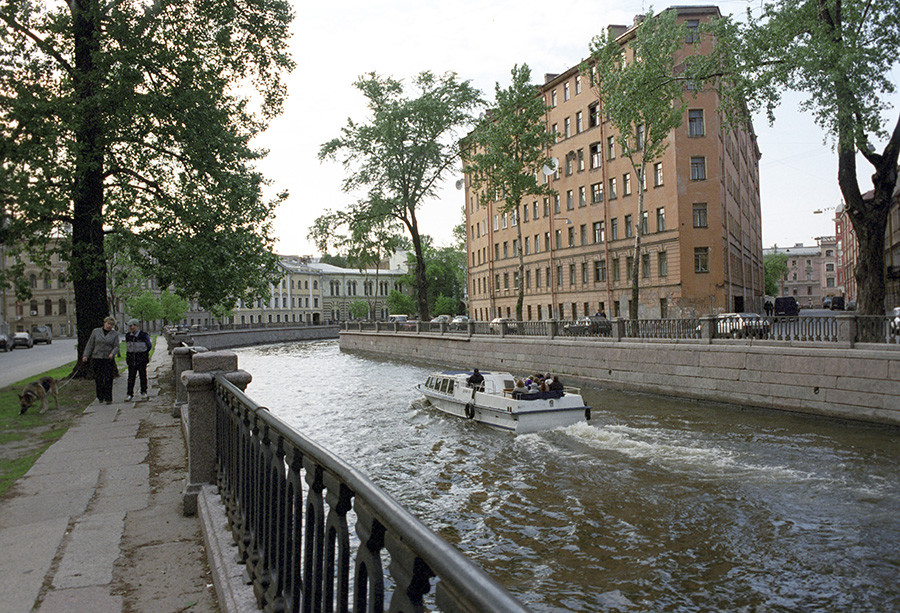 During a misty night in March, one can see the ghost of a young girl near the Griboyedov Canal in St. Petersburg. Her face is blue because of asphyxiation, and there is a big red mark on her neck caused by a rope. This is famous revolutionary Sophia Perovskaya, who assassinated Tsar Alexander II and was hanged for her deed. To meet this ghost is a bad omen, and can cost nocturnal pedestrians their lives.
10. Nizhny Novgorod Kremlin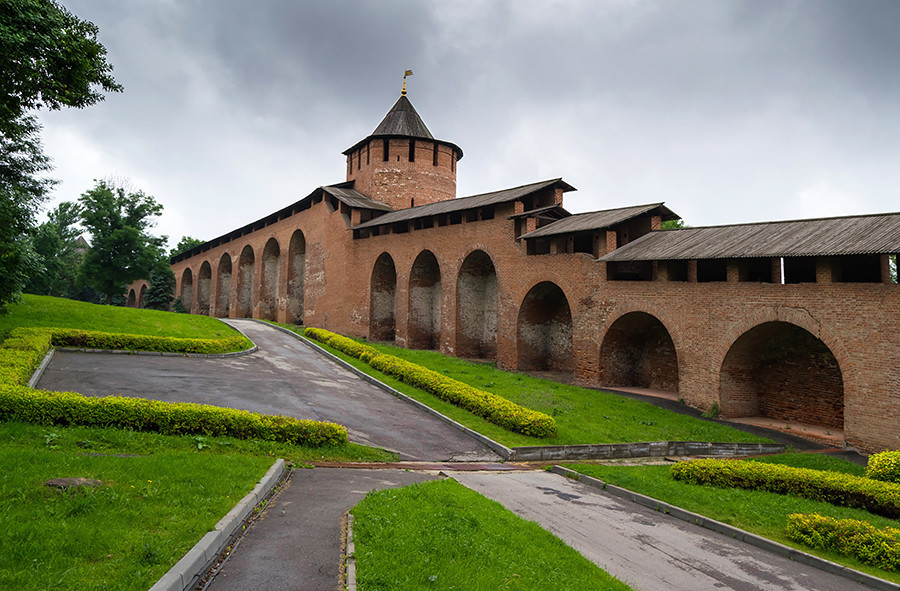 There is a legend that when the Kremlin in Nizhny Novgorod was being built, the constructors were unable to finish one of the towers. It kept falling down. In the end, they decided to make a sacrifice and to build the tower on the blood of the first person who passed by. It happened to be a pregnant woman hurrying to the river for water. She was seized and bricked up in the tower alive. The ghost of a pale woman holding a baby has appeared near this place ever since.
11. Oldenburg Palace near Voronezh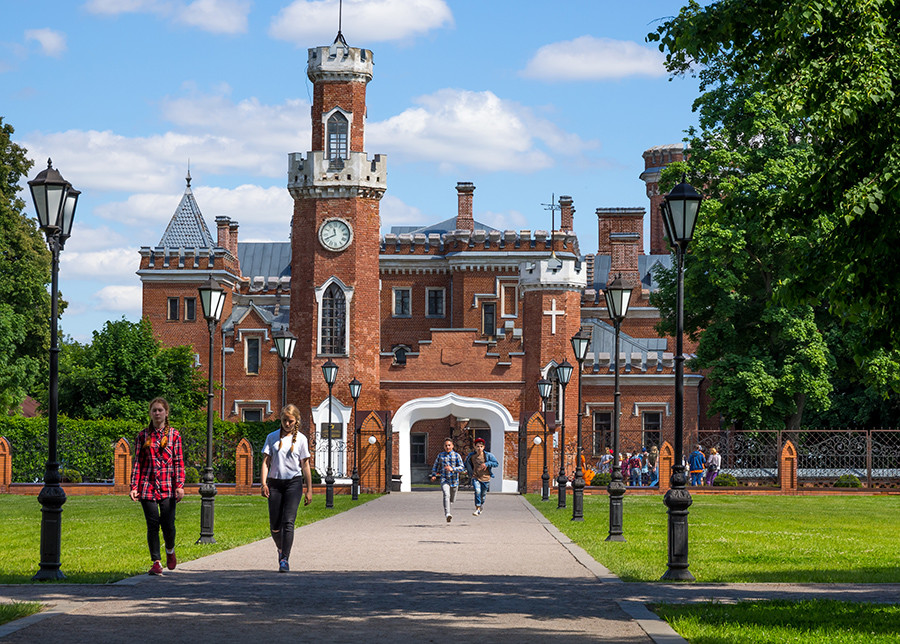 Built in the late 19th century, the palace belonged to Princess Eugenia of Leuchtenberg. Today her ghost rises from the deep casemates of the palace to wander through its rooms and corridors. There is also another ghost there, much older — the ghost of a young peasant girl. It is even said that Princess Eugenia saw it when she was alive.
12. Stalin's country house near Sochi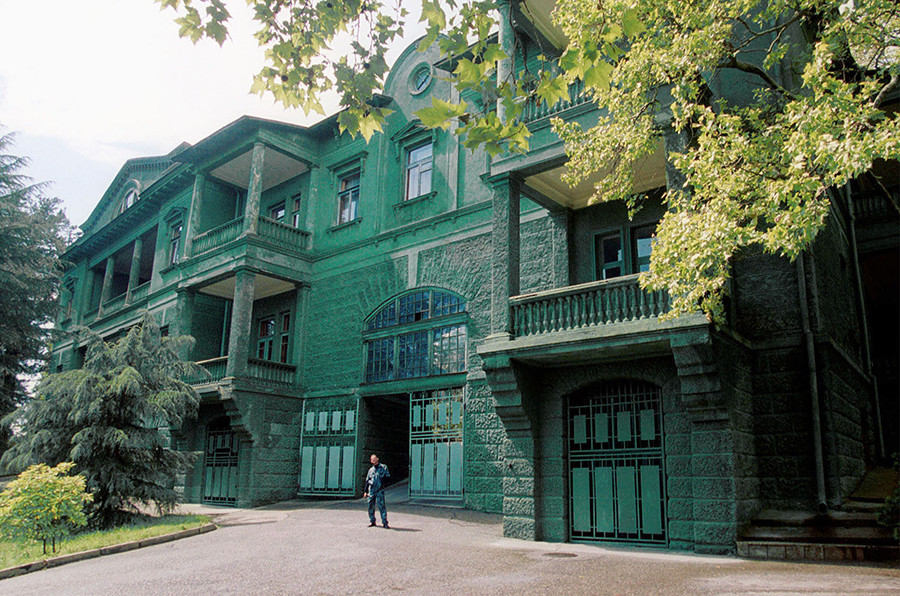 Stalin's ghost can be seen at his country house, located today within the Green Groove hotel near Sochi. The "father of the nations" walks in his white jacket, smoking his trademark pipe.
13. Psychiatric hospital near Nizhny Novgorod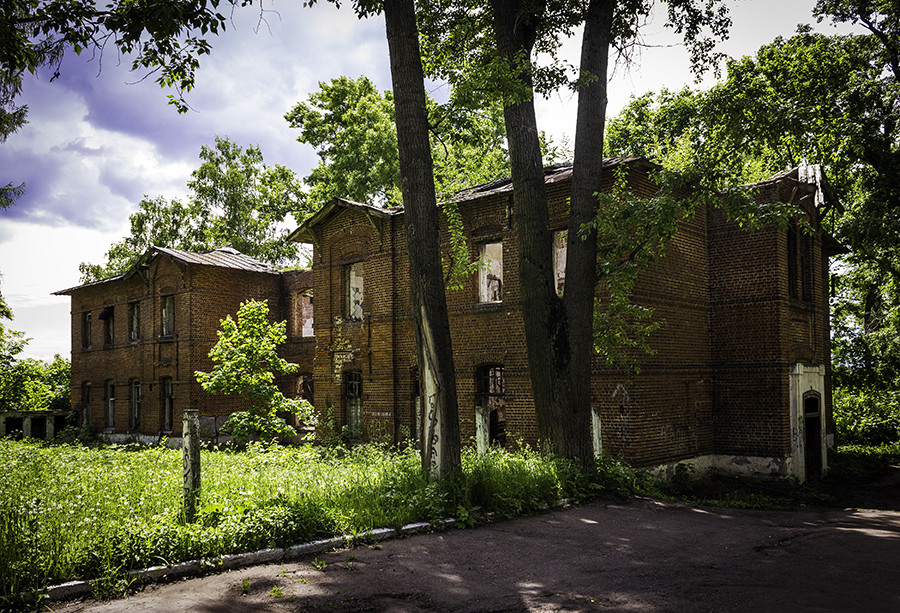 Near the modern psychiatric hospital in the village of Lyakhovo near Nizhny Novgorod, one can see an abandoned old building. Several dozen years ago a young girl hanged herself there because of unrequited love. At night it is possible to see a white silhouette and hear the moaning and cries of the "love-stricken schoolgirl" as the locals call her.
And if you want to see a UFO, here are several places in Russia where you will have a chance.
If using any of Russia Beyond's content, partly or in full, always provide an active hyperlink to the original material.
to our newsletter!
Get the week's best stories straight to your inbox
Lost at sea: 3 creepy Russian ghost ship stories
5 famous ghosts that you might meet on the streets of Moscow
These Russian ghost towns will give you the heebie jeebies
This website uses cookies. Click here to find out more.