The Quarantine Stream: No Thoughts, Head Empty, Just Watching Clips Of 'Ghost Stories,' The Most Outrageous Anime Dub Ever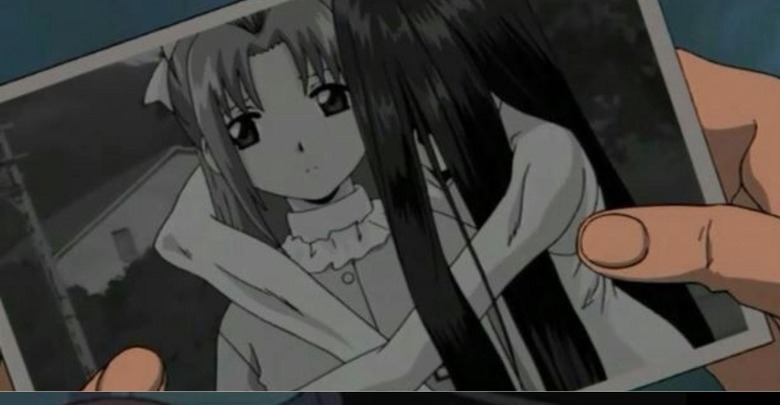 (Welcome to  The Quarantine Stream , a new series where the /Film team shares what they've been watching while social distancing during the COVID-19 pandemic.) The Series :  Ghost Stories (clips) Where You Can Stream It : YouTube The Pitch : In 2000, the children's horror anime series  Ghost Stories flopped in Japan. It was a series meant to capitalize on the growing J-horror phenomenon at the time, with films like  Ringu and  Ju-On , by introducing younger audiences to Japanese ghostly folklore through a kiddish anime show. So when it failed, its studio Animax shipped it over to American dub studio ADV Films,  the studio behind classic dubs like  Neon Genesis Evangelion , with only three conditions: don't change the character names, don't change the way the ghosts are killed, and don't change the core meaning of each episode. Otherwise, ADV was given free rein. And boy, did they take it. Why It's Essential Viewing : I think I need to preface this by saying I didn't seek out these clips of the  Ghost Stories dub. I stumbled on them, as we're probably all meant to do, during a feverish trip down crackhead anime YouTube, the algorithm rabbit hole that sends you to the weird part of the website after you click on a few too many "I took an arrow to the knee" meme videos (I have also never played  Skyrim ). But after I lazily watched one  Ghost Stories clip, thinking it was just some old rip of an " Abridged " anime series (fan-created parodies of popular shows like  Dragon Ball Z and  Yu-Gi-Oh! that took off in the early 2000s), I was baffled to discover that this was, in fact, the officially licensed dub. And down the rabbit hole I went.
It all started with this (absurdly offensive) clip.
Yeah, I laughed. I was sleep deprived and thought I was half-dreaming the ridiculous dialogue, delivered with weirdly passionate conviction by the dub actors. But then I went back to the clip again, and laughed for a full minute. To this day, I think this is one of the funniest YouTube clips I've seen (which might get my feminist card automatically revoked). But I was scrolling the comments, as you do when you're half-watching a crack-anime video, and was surprised to discover that this clip came from the official dub for an anime called  Ghost Stories , a series I had never heard of before. My curiosity piqued, I dug deeper. And no, the irony is not lost on me that the clip that sent me down the virtual rabbit hole featured a demonic rabbit lusting after its racist master.
I watched several more clips and found the  Ghost Stories dub to be consistently offensive and outrageous. There's the angry, swearing teenage girl with a younger brother whose severe learning disability causes him to speak complete gibberish; there's a Jesus-obsessed evangelist who constantly slut shames everyone else; and there's a talking cat whose favorite word seems to be "bitch." Throughout the series — which again, I've only watched in clips on YouTube — the characters poke fun at anime tropes, at the poor animation quality, and oddly, at Christian Slater.
The script (yes, this thing has a script) was written by ADR Director Steven Foster, its translator, Lucan Duran, as well as all of the actors for the dub including Greg Ayres, Monica Rial, Chris Patton, who got to improvise several lines and make suggestions to running gags. Per CBR.com , the writing process mostly consisted of whoever showed up at the recording studio first making stuff up, and everyone who came later would build on the tone and jokes.
The result is a raunchy, wildly inappropriate, self-aware comedy that I have to imagine is better than the original version. After all, the original studio Animax apparently signed off on all these changes. Either they liked the changes, or they just didn't care, but either way, it lends to  Ghost Stories ' weird legacy as the most best and worst anime dub.
Studio Pierrot
Dubs from the 2000's
Discotek Media
Anime from the 2000's
Texas Dubbing
Houston Dubbing
Ghost Stories
View history
1 Dubbing History
2.1.1 Episodic Characters
2.1.2 Additional Voices
2.2 Animax Dub
4 Video Releases
5 External Links
Dubbing History [ ]
Ghost Stories was picked up for dubbing by ADV Studios in 2005. According to voice actor Greg Ayres , they were told to "do whatever it took to sell the show." The only condition was that the basic story and names of major characters and ghosts had to remain intact, but everything else was fair game. To that end, director Steven Foster reworked the show into a pure Gag Dub by throwing out nearly all of the original script. When the voice actors were called in to record scenes, whoever got there first would set the tone and subject for the scene, which meant the other cast members had to follow in those footsteps. This approach produced a dub full of random characterization, fourth-wall-breaking jokes, political and cultural references.
An alternative dub was previously produced by the anime television network Animax , which stayed true to the original, retaining all of the original Japanese plot, character and dialog details, broadcasting the series uncensored and unedited within its respective networks across the world, including Southeast Asia and the Indian Subcontinent.
ADV Dub [ ]
Episodic characters [ ], additional voices [ ], animax dub [ ].
Greg Ayres expressed regret that the Mel Gibson Jew rant had happened just a few weeks after production wrapped, as he would have loved to have incorporated it into the final episode.
Video Releases [ ]
External links [ ].
Ghost Stories at the Internet Movie Database
Ghost Stories (anime) at Anime News Network's encyclopedia
1 Alain Mesa
2 Rurouni Kenshin (2023)
3 Pokémon Horizons: The Series
14 Highly Anticipated Anime Moments That Were R...
18 Anime That Are 'B-Tier' But Still Worth Watc...
13 Great Anime That Had Terrible Second Seasons
The Story Behind 'Ghost Stories:' The Funniest ...
The 14 Most Fantastically Mediocre Anime Ever C...
20+ Boring & Slow Paced Anime Series
The Story Behind 'Ghost Stories:' The Funniest (And Most Offensive) Anime Dub Ever Made

Ghost Stories  is a 20 episode long anime that was created in 2000, and that adapts Tōru Tsunemitsu's books of the same name. The premise is simple: a group of preteens (and their evil cat sidekick) investigate and fight ghosts in their town, with the help of a book left by the protagonist's dead mother.
After the anime turned out to be a complete flop on Japanese TV, Animax approached ADV Films to create the Ghost Stories  English dub. When the contract was made, Animax did not expect the series to fare much better with the American market. The company was under huge financial pressure, so the dubbing team was given a unique amount of creative freedom. The first English dub of  Ghost Stories  has since become a cult classic, as an obscure, sub-par anime series for kids became a hilarious, self-aware, and highly offensive fan favorite. 
ADV Films Was Told To 'Do Whatever' They Wanted To Make The Show A Hit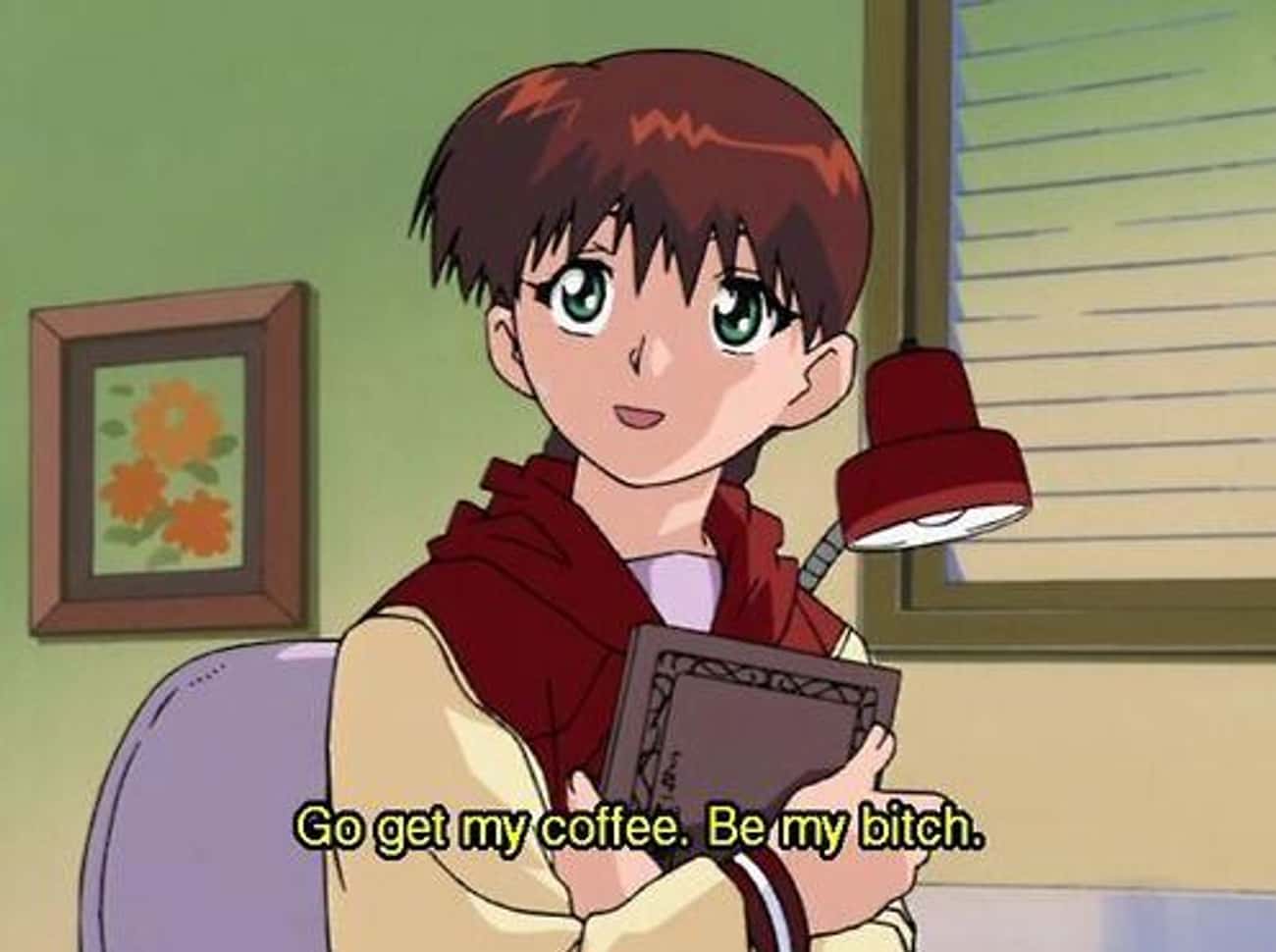 Feeling the financial strain from the anime's failure in Japan, Animax had very few rules for ADV Films when it came time to dub Ghost Stories:
"1. Do not change the names of any character, including the ghosts. 2. Do not change the way any ghost is killed as it is based on Asian ghost legends. 3. Do not change the meaning of the episode."
Additionally, the Japanese company included a desperate plea: "4. Do whatever else you want to make the show successful." Animax had no idea what they'd signed themselves up for.
The Dubbing Team Gave The Characters New, Politically Incorrect Personalities
Working under the "do whatever you want" remit, the ADV team threw out the original, more faithfully adapted script, and imbued the Ghost Stories characters with comedic personalities.
Satsuki — the 10-year-old protagonist — drops F-bombs, and frets over the size of her bra cups. Her best friend Momoko is an Evangelical Christian fanatic, her love interest Hajime is super arrogant and has a lewd sense of humor, and her little brother Keichiiro has a learning disability. When he becomes hysterical, no one but his sister can understand what he's saying.
This all leads to some very (semi-deliberate) offensive gags relating to each character's adaptational changes. Everyone makes fun of Momoko's hypocritical beliefs, Leo, the Jewish character, is regularly the victim of antisemitic jabs, and Keichiiro is described in horrifically ableist terms.
It's Arguably The First Ever 'Abridged' Anime Series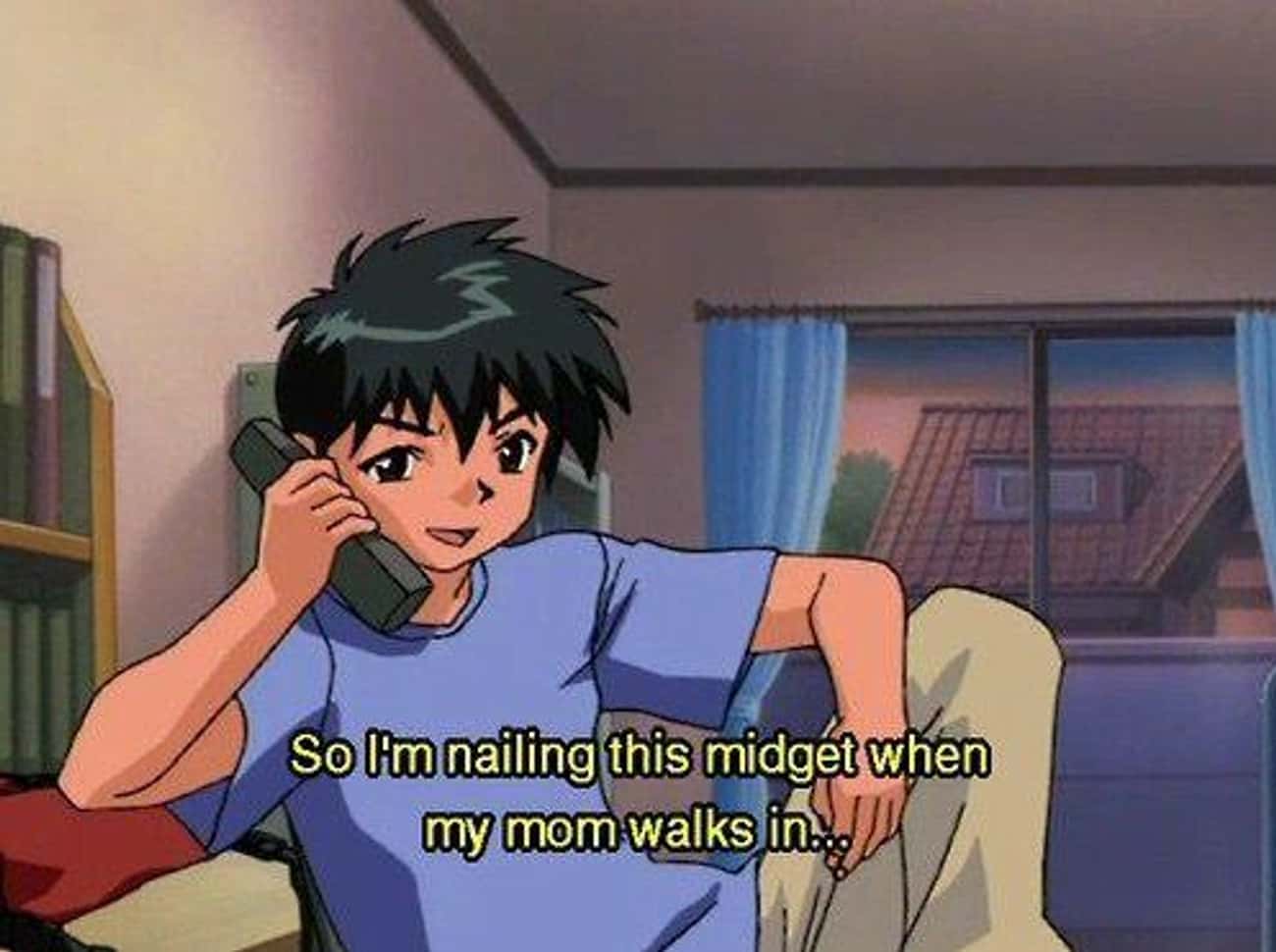 The Ghost Stories dub is one of the most famous " gag dubs " in anime history, but some also argue that it might qualify as the first "abridged" anime series, due to its self-parodic nature. The series predates LittleKuriboh's Abridged Yu-Gi-Oh! series by a year and TeamFourStar's DragonBall Z Abridged by three years.
However, whether an official dub of a show can truly count as "abridged" (despite being a parody of itself) is debatable.
A Lot Of The Gags Were Ad-Libbed
Voice actor Greg Ayers (who voices Leo in Ghost Stories ) confirmed the improvisational nature of the show at a Q&A in 2007. Apparently, the tone for a scene was set by whichever actor got to the studio first, and the others would just follow their lead.
The scenarios were based on vaguely general notes about what was supposed to be happening in the scene, and there was little fully-scripted dialog.
The Voice Actors Really Rip Into The Poor Animation Quality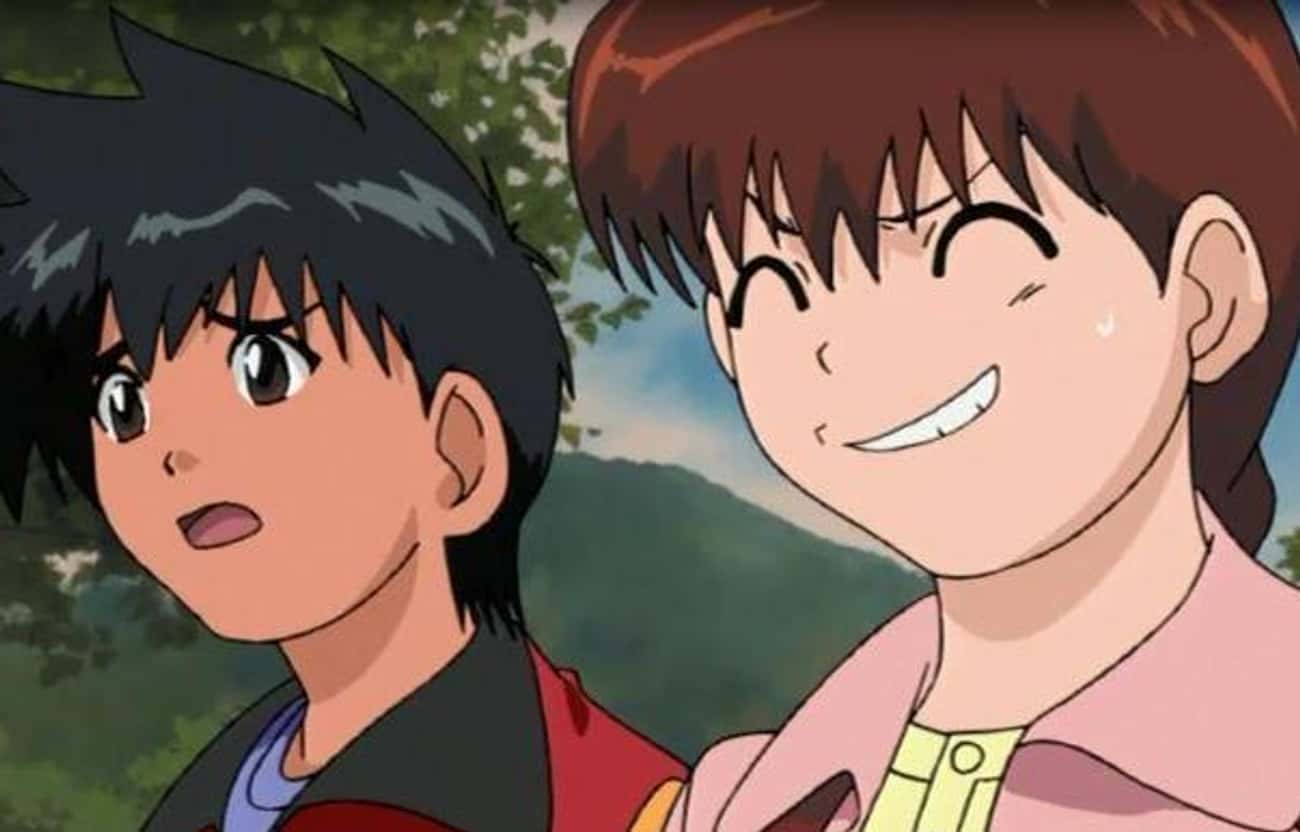 As part of the dub's "anything goes" comedic approach, everything became a target for ridicule, including the anime's low production value. In the seventh episode, the voice actors use a plot point involving a "soul-stealing mirror" to poke fun at the how frequently the characters go off-model :
"Satsuki: 'What's going on? What happened to my leg?' Kayako: 'And your father thinks it's always cute to cross his eyes in pictures — SEE!? Look, he did it there!' Satsuki: 'Oh, damn anime! Look what's happened to my eyes!'"
The Dub Has A Long-Running Gag About Christian Slater's Career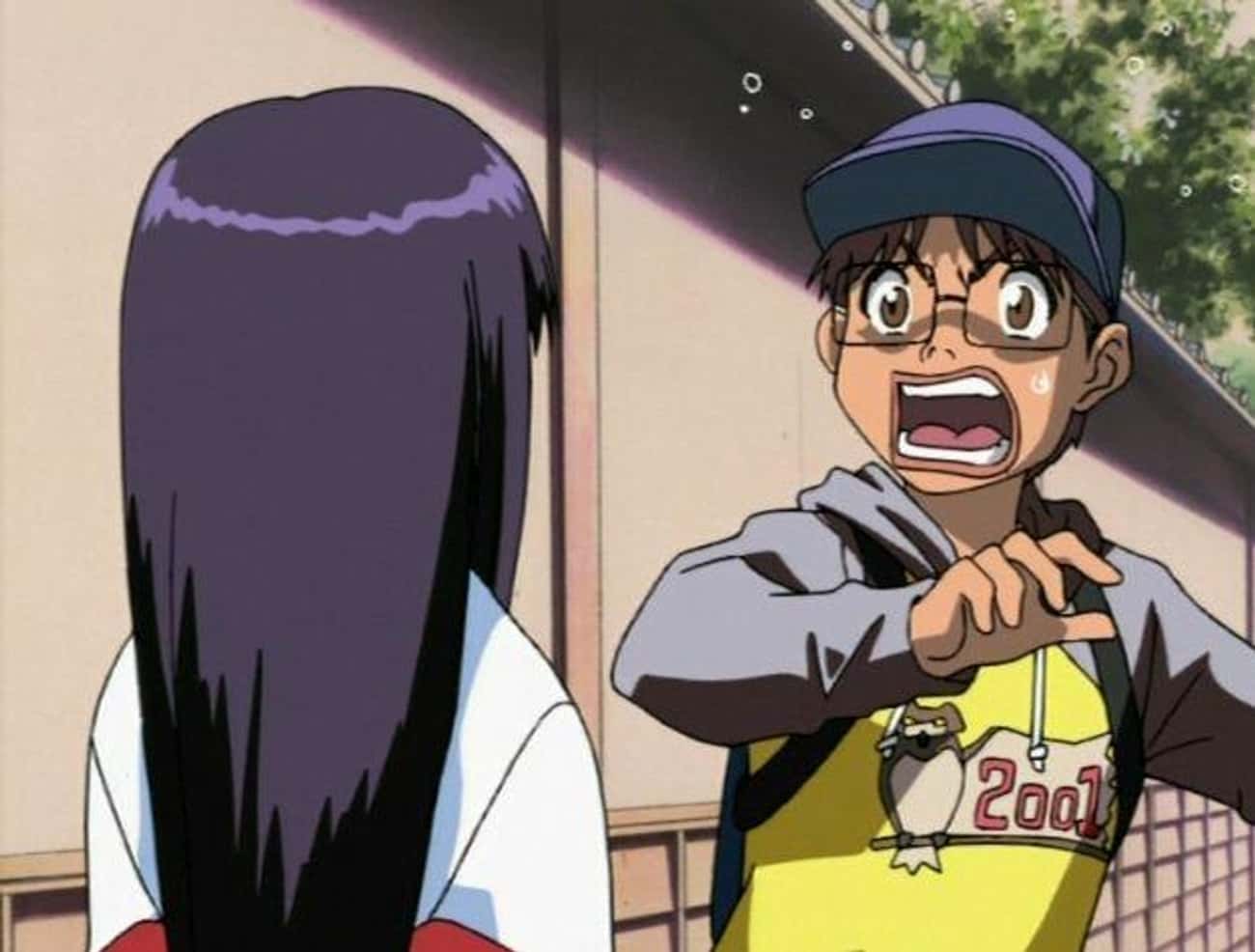 The pop culture references come thick and fast in the Ghost Stories dub. One of the funniest (though completely out of context) is an ongoing joke about the unfortunate turn that Christian Slater's acting career took (at the time). Voice actor Greg Ayres brings up the star's fall from grace at every opportunity.
In episode eight, he throws in "Christian Slater's acting career" when naming people who could easily board a boat bound for the underworld. Considering Leo (Ayres's character) is characterized as being an aspiring child actor in the dub, this obsession could possibly be described as being in character.
The Voice Actors Openly Mock Anime Cliches In The Show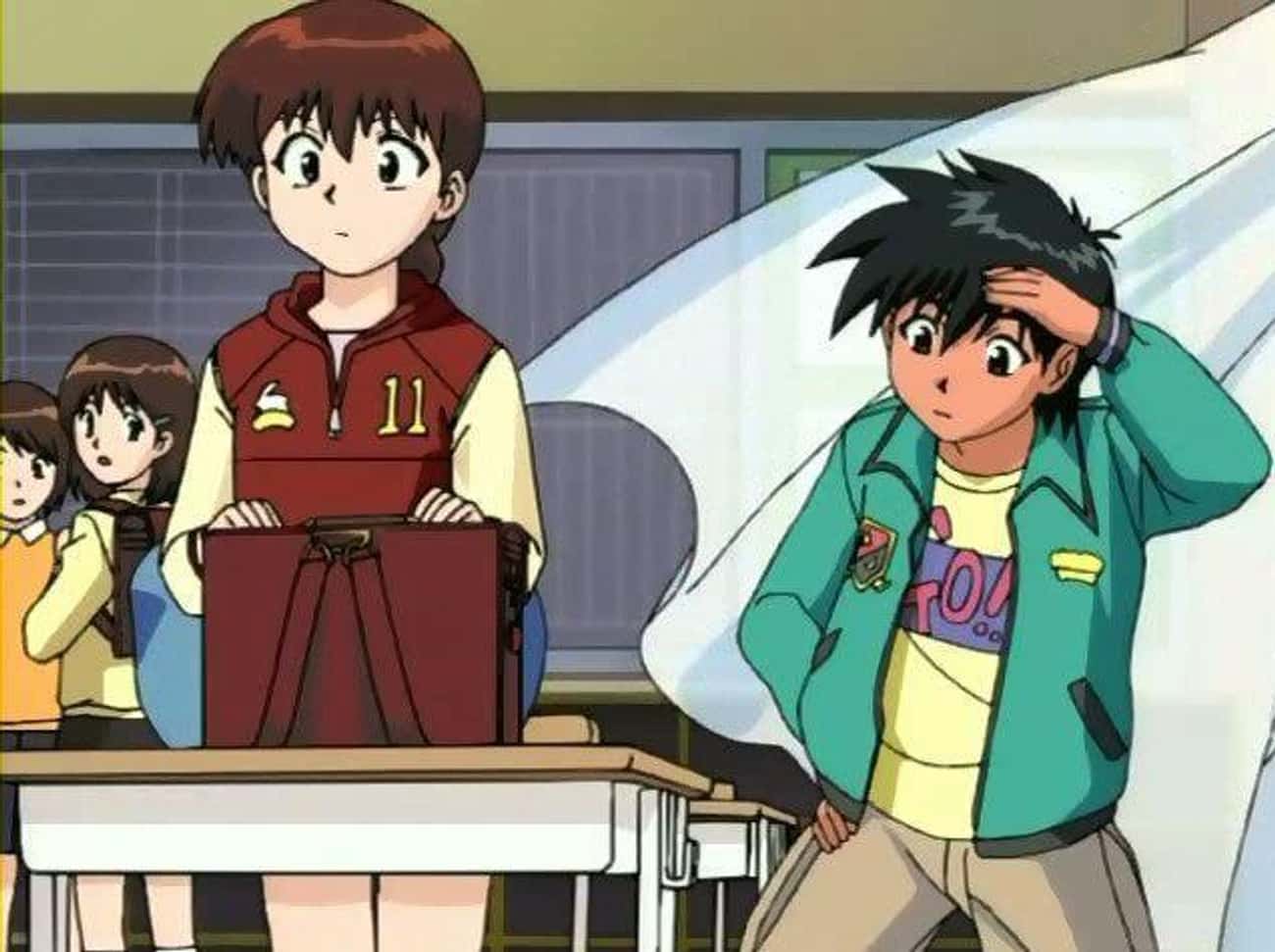 Ghost Stories didn't exactly reinvent the anime wheel, and the show engages in many of the medium's well-worn tropes. For the ADV dubbing team, this was just more fuel to fan the comedy flames.
Despite being only 10 years old, Satsuki is the victim of many " panty shots ." It happens to her so often that she opts to wear gym shorts for the sports festival in the fifth episode to avoid being exposed. While these are mainly played off for laughs, they make for an uncomfortable viewing all the same.
The dubbing team made sure to draw viewers' attention to Satsuki's age as much as possible, and made everyone even more distressed by having her repeatedly fret over her inadequate cup size.
There Are Frequent Fourth Wall Breaks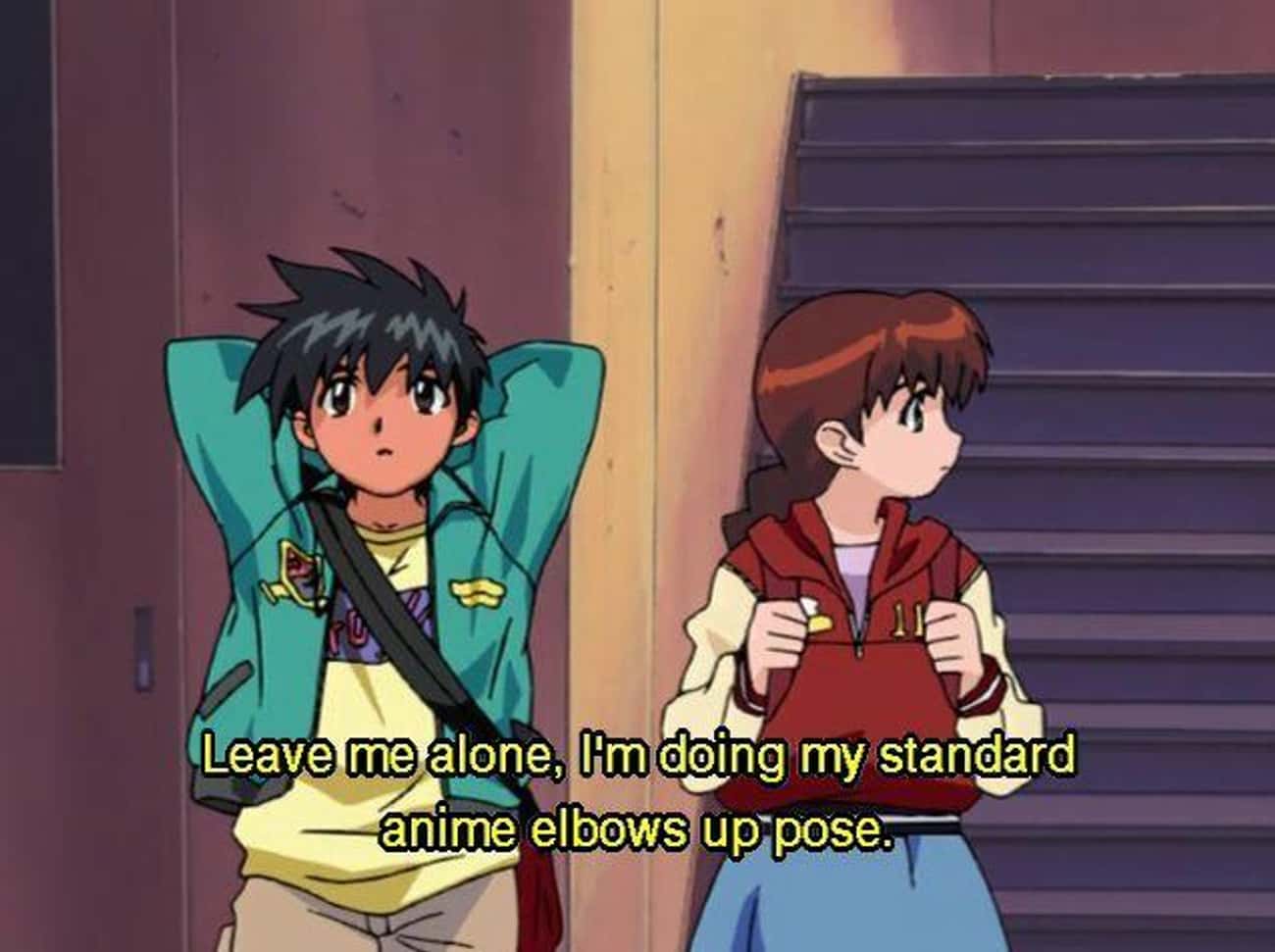 The dubbed iterations of the Ghost Stories gang are well aware of what medium they're in, and they not afraid to let the viewer know that. Characters will frequently break the fourth wall, such as in this exchange from episode five:
"Leo: 'I mean, have you heard about the sports festival?' Hajime: 'Yes, the sports festival... That's what this whole episode is about.'"
Later in the episode, Leo makes reference to the pitfalls of dubbing a show, saying, "Oh-my-god-oh-my-god-what-the-hell-is-happening-here-these-are-the-fastest-lip-flaps-I've-ever-had-to-sync!"
To ensure they offend equally, the voice actors also turn on each other. In the third episode, Satsuki and Momoko namedrop and insult Greg Ayres and Chris Patton, the English voice actors for Leo and Hajime.
Anime Fans Hated The Show When It First Came Out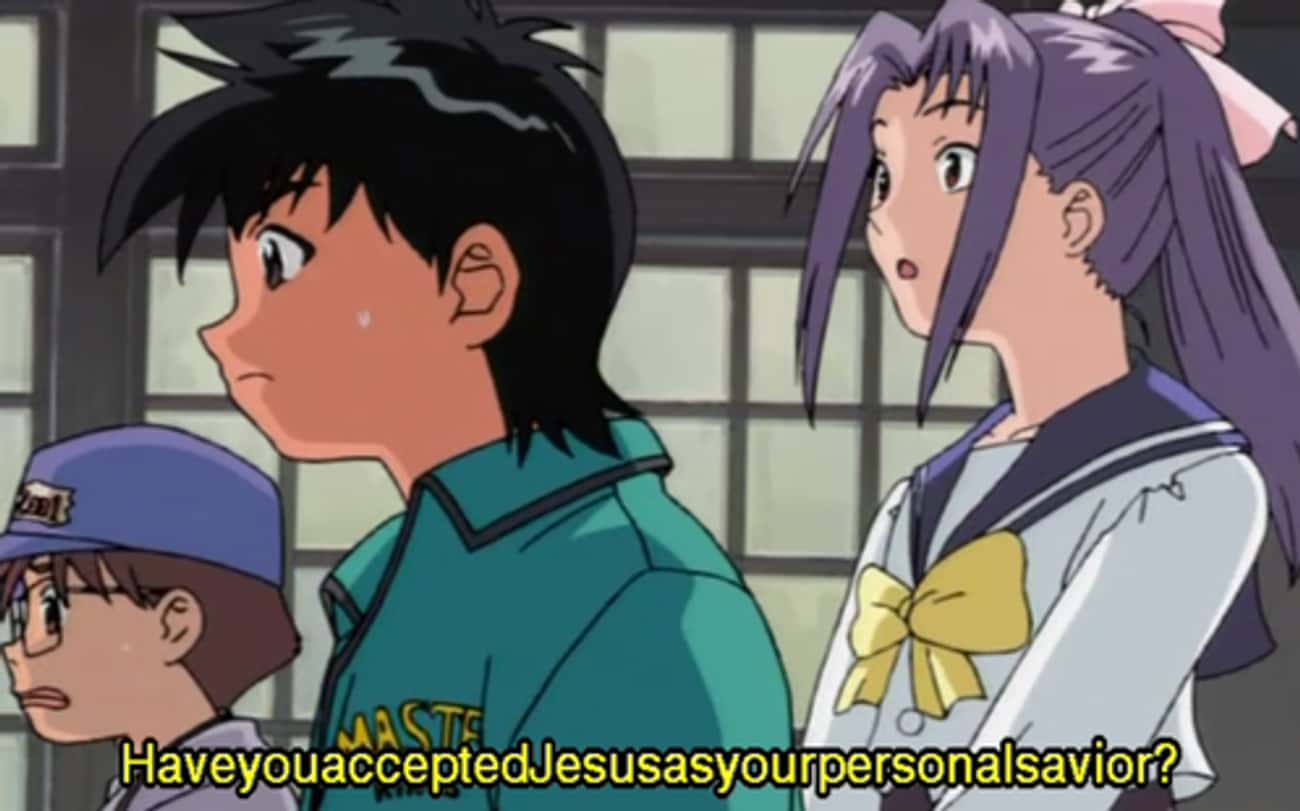 Though it's hard to believe now, the Ghost Stories gag dub was largely snubbed by anime fans when it was released in the mid-'00s. Despite the original, Japanese version being poorly received and poorly made, ADV Films's tongue-in-cheek approach wasn't appreciated either.
However, like any true cult classic, audiences have to grown to love the dub over time. Not only has the self-depricating and NSFW humor aged well over time (even if some of the pop culture references haven't), its technical achievements in matching the dubbed audio to the characters' lip movements are considered to be far superior to the original Japanese version, and better than most others of the era.
The Inappropriate End Credits Song Is From The Original Japanese Series
"I miss you, I miss you, I need you, I need you... SEXY SEXY! " Isn't this anime supposed to be aimed at young kids? While much of Ghost Stories's inappropriate nature was added when the show was dubbed for English-speaking audiences, the weirdly inappropriate end credits song was created for the original, Japanese version of the show.
The Show Is One Of A Kind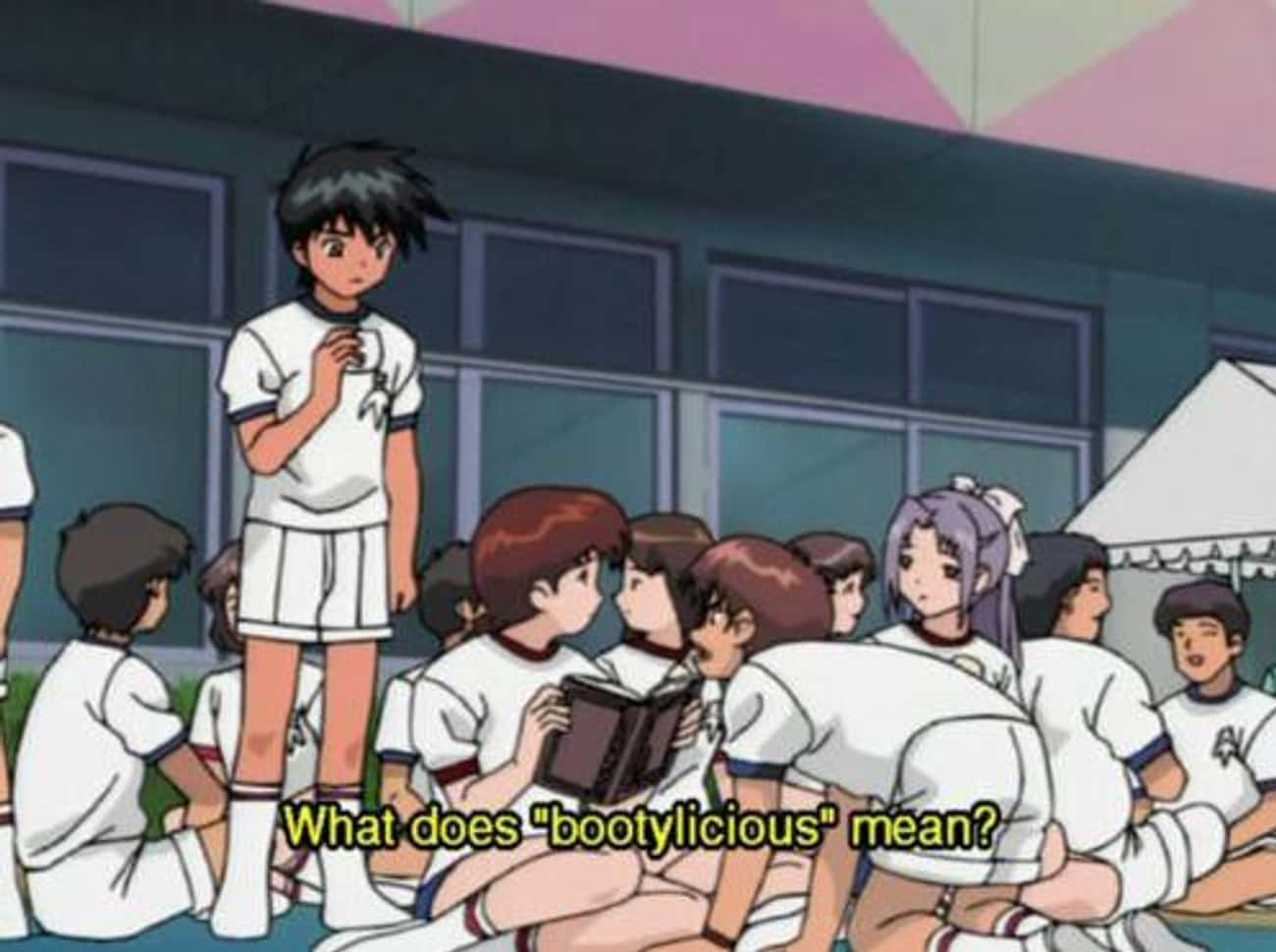 For this anime " gag dub " to be born, a lot of specific circumstances were required. The original Japanese language version had to flop in Japan, to the extent that Animax was desperate enough to give ADV Films total creative freedom.
It was a perfect storm that produced a unique series that will likely never be replicated.
Ghost Stories
Entertainment
Anime Underground
Mystery Entertainment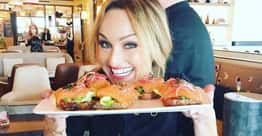 Most Popular
Aniwatch App
Martial Arts
Psychological
Slice of Life
Super Power
Supernatural
Ghost Stories
to your friends
Characters & Voice Actors

Nakao, Ryusei

Aoyama, Hajime

Honda, Takako

Kakinoki, Reo

Ayres, Greg

Koigakubo, Momoko

Rial, Monica

Miyanoshita, Keiichirou

Mamiya, Kurumi

Miyanoshita, Satsuki

Kawakami, Tomoko
Promotion videos.
PV ADV version
Recommended for you.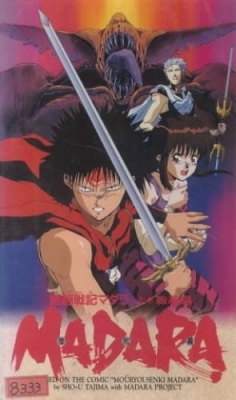 Yamishibai: Japanese Ghost Stories 6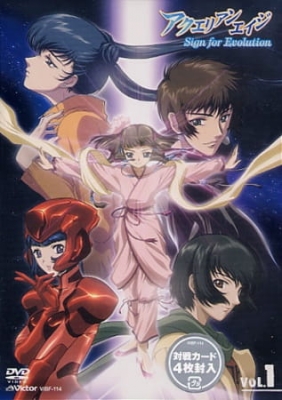 Aquarian Age: Sign for Evolution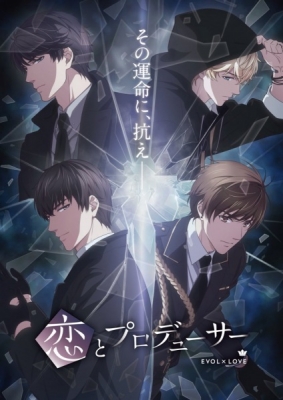 Mr Love: Queen's Choice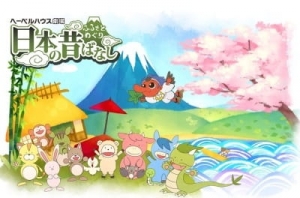 Furusato Meguri: Nippon no Mukashibanashi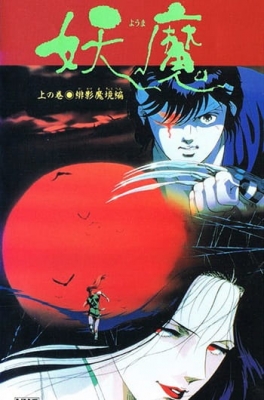 Blood Reign: Curse of the Yoma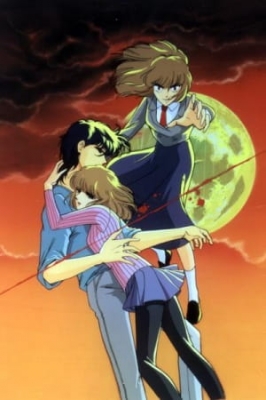 Darkness of the Sea, Shadow of the Moon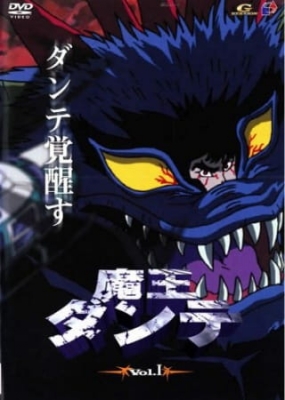 Demon Lord Dante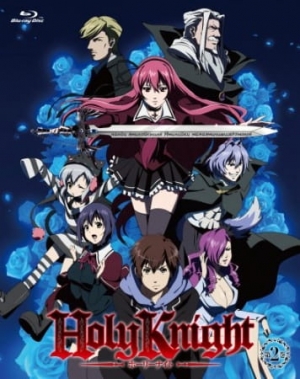 Holy Knight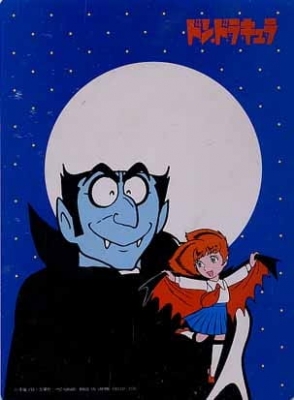 Tezuka Osamu no Don Dracula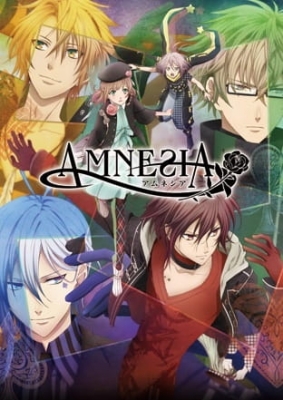 Corpse Party: Missing Footage (Uncensored)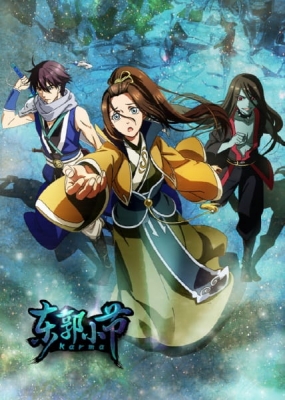 Dongguo Xiaojie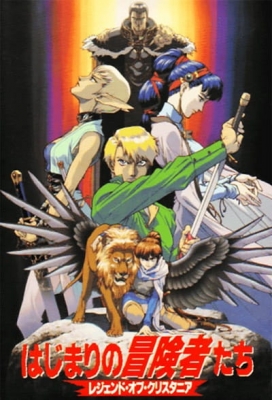 Legend of Crystania: The Motion Picture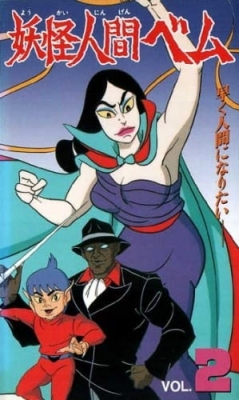 [RAW] Youkai Ningen Bem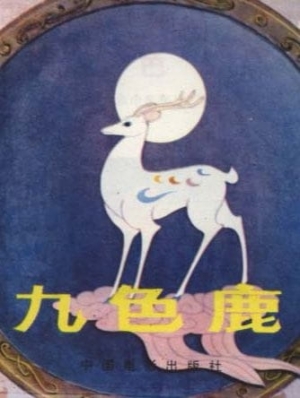 Naruto: Shippuden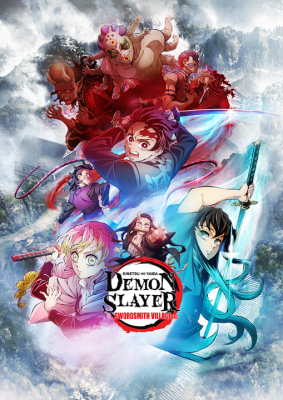 Demon Slayer: Kimetsu no Yaiba Swordsmith Village Arc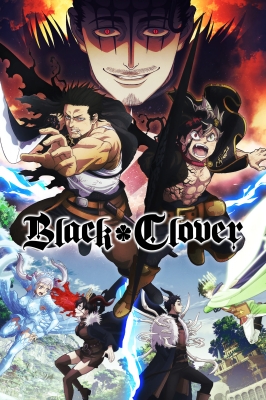 Black Clover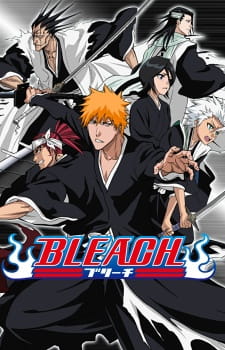 Boruto: Naruto Next Generations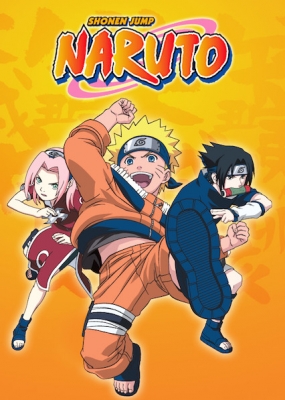 Spy x Family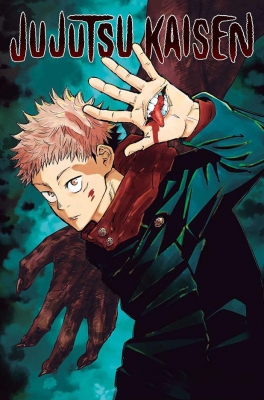 Jujutsu Kaisen (TV)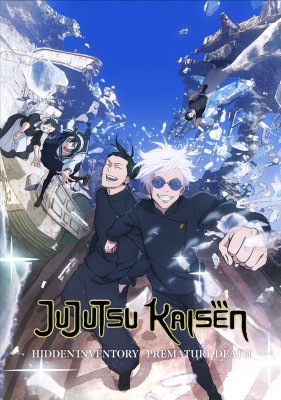 Jujutsu Kaisen 2nd Season
© AniWatch.to. All rights reserved.
Welcome back!
Create an account, reset password, send verification email.

Bubbleblabber
Your source for the latest in adult animation news, reviews, previews, podcasts, fan culture, and features.
English Dub Review: Saint Cecilia and Pastor Lawrence "The Shape of Their Relationship" 
Bubbleblabber's Review System
Related Posts
English Dub Review: MF Ghost "The Challenger from England"
English Dub Review: Shangri-La Frontier "What Do You Play Games For?"
English Dub Review: FLCL: Shoegaze "Far-Fre (Far Friend)"
English Dub Review: Zom 100: Bucket List of the Dead "Sushi & Hot Springs of the Dead"
Cover story: joel kuwahara.
[Exclusive Interview] From Roughnecks: Starship Troopers To Bob's Burgers And Beyond: Joel Kuwahara Reflects On Nearly Three Decades Of Animation
Top Stories
You've Been Heard
Bubbleblabbertv.