Awards Season
Big Stories
Pop Culture
Video Games
Celebrities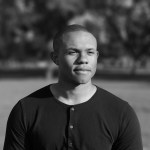 Creature Features: 8 Vampire Movies to Watch This Halloween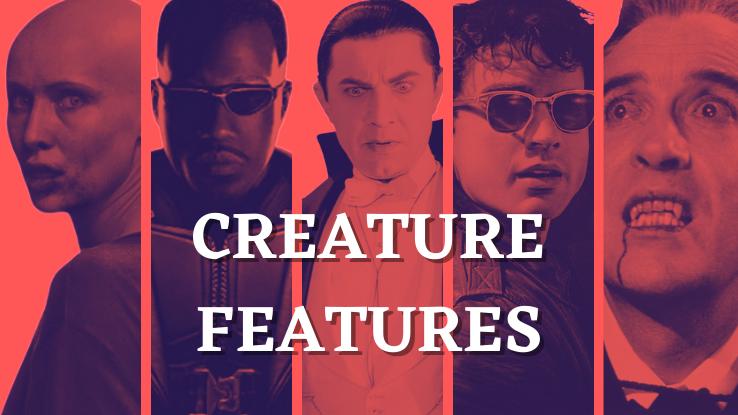 All sorts of things go bump in the night. Ghosts, ghouls, werewolves, witches — creatures that haunt our nightmares and ignite our imaginations. Then, there are vampires. These denizens of the dark hold a special place in human history; our ancestors were genuinely afraid to travel when the sun was down, lest vampires bleed them dry. Entire communities feared bats and wolves, believing them to be bloodsuckers in disguise. Vampire hunting became a legitimate profession in 18th century Europe. We really can't overstate how much these monsters have messed with our minds over the years.
Maybe that's why vampires have experienced so much success on the big screen. Vampires have frightened and excited audiences for decades — changing with the times and reflecting some of our darkest desires. As much as we dread these creatures of the night, there's a small part of us that's utterly fascinated with them.
Spooky season is in full swing this year, and many of us will participate in the festivities at home. Looking for a way to liven up the night? Here are eight iconic vampire movies to watch this Halloween.
Nosferatu (1922)
Nosferatu: A Symphony of Horror (or Nosferatu, eine Symphonie des Grauens in German) is a staple of the horror genre. This German Expressionist masterpiece was helmed by director F. W. Murnau and stars Max Schreck as the infamous Count Orlok.
Special effects and robust film sets weren't exactly a thing in the early 20th century. Murnau instead relied on mind-bending camera angles, striking shadows and innovative set design to scare audiences. This film's impact on the history of cinema can't be exaggerated — many horror film franchises likely wouldn't exist if Nosferatu hadn't crept onto the scene and paved the way.
Dracula (1931)
Nosferatu's popularity spread across Europe like wildfire. It didn't take long for American filmmakers to catch wind of F.W. Murnau's success either. But here's the thing: Nosferatu was essentially an adaptation of Bram Stoker's Dracula — one that Murnau filmed without permission. Stoker's wife successfully sued Murnau and Nosferatu was pulled from theaters. Enter Universal Pictures, which paid approximately $40,000 for the rights to adapt Dracula . Garrett Fort penned the script while Tod Browning took the director's chair. Bela Lugosi was cast as the titular prince of darkness, and the rest is cinematic history.
Dracula is a genuinely terrifying landmark film. When many people think of Count Dracula, they think about Lugosi's chilling performance. Universal's adaptation takes plenty of inspiration from Nosferatu . However, Dracula is not a silent film; characters deliver their lines either with palpable dread or devilish delight. "Talkies" had only recently hit theaters in the early 1900s. Dracula helped legitimize sound films and reshape the movie industry.
Dracula/The Horror of Dracula (1958)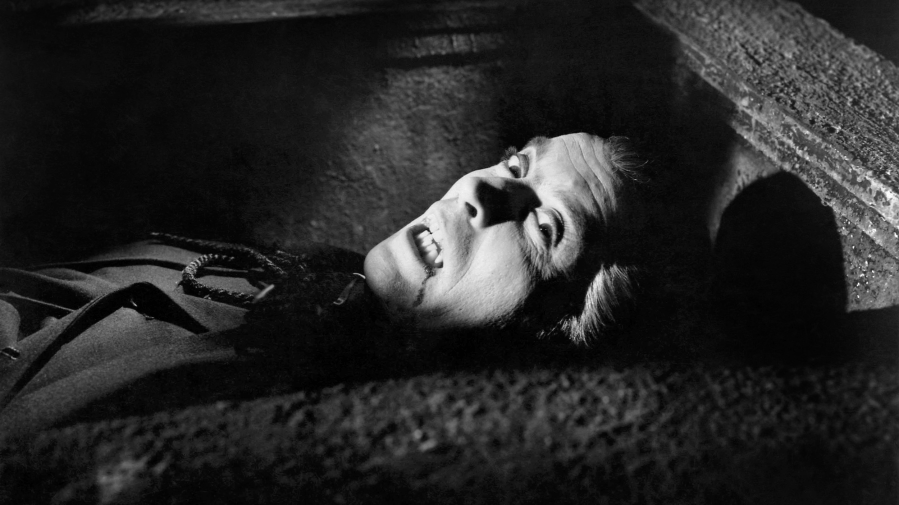 Similar to sound films, Technicolor movies were also relative rarities in the early 20th century. Films were primarily shot on black and white stock, and filmgoers were accustomed to greyscale pictures. The opposite was true by the 1950s, which is when The Horror of Dracula hit the scene. Hammer Films spared no expense when it adapted Bram Stoker's timeless tale; special effects and ornate gothic sets were specifically created for this film. The Horror of Dracula is also a much more visceral visual experience due to being shot in color.
We'd be remiss not to praise Christopher Lee's performance as Count Dracula; he aimed to play the character as a "heroic, erotic and romantic" figure — one that was just as mystifying as he was terrifying. Lee's good friend Peter Cushing starred as Doctor Van Helsing, further elevating the film. And The Horror of Dracula revealed something truly harrowing about vampires: they were dark reflections of human nature.
Blacula (1972)
The United States' counterculture movement gathered momentum in the 1960s and persisted well into the 1970s. People vocalized dissatisfaction with the government, civil rights initiatives swept the nation and artists used their platforms to critique the powers that be. The Blaxploitation films of the 1970s echoed these sentiments, challenging decades-old stereotypes that were (and still are) imposed on the Black community. Blacula is precisely what its name implies; an adaptation of Stoker's tale made primarily for Black people by Black people.
The late William Marshall portrays Prince Mamuwalde, a Nigerian man who asked the original Count Dracula (Charles Macaulay) to intervene during the transatlantic slave trade. For his trouble, Prince Mamuwalde was transformed into Blacula, sealed in a coffin and transported to America. Indeed, Count Blacula is a tragic anti-villain; he was stripped of his identity, taken from his homeland and left to fend for himself in a hostile environment. Allegorical, innovative and genuinely frightening, Blacula is worth a watch — and post-screening analysis.
The Lost Boys (1987)
Drugs, sex, rock n' roll and excess are hallmarks of the 1980s — hallmarks that naturally found their way into '80s cinema. The Lost Boys epitomizes this trend; "It's fun to be a vampire" is the film's tagline, and that sentiment is more than reinforced throughout its runtime. Vampires are ageless, powerful, beautiful beings who live by their own rules and party like rockstars in The Lost Boys. That's the scariest part about this film — how enticing vampirism can seem on the surface.
The Lost Boys can also be viewed as a metacommentary of the 1980s. Vampirism is an analogy for the excess and hedonism of the decade. Just like it seemed "fun to be a vampire," it also seemed fun to be a hard-partying rockstar. Spellbinding performances by a committed cast, strong directing by Joel Schumacher and a compelling script helped The Lost Boys break new ground. Vampires weren't just creepy anymore. They were also undeniably cool.
Blade (1998)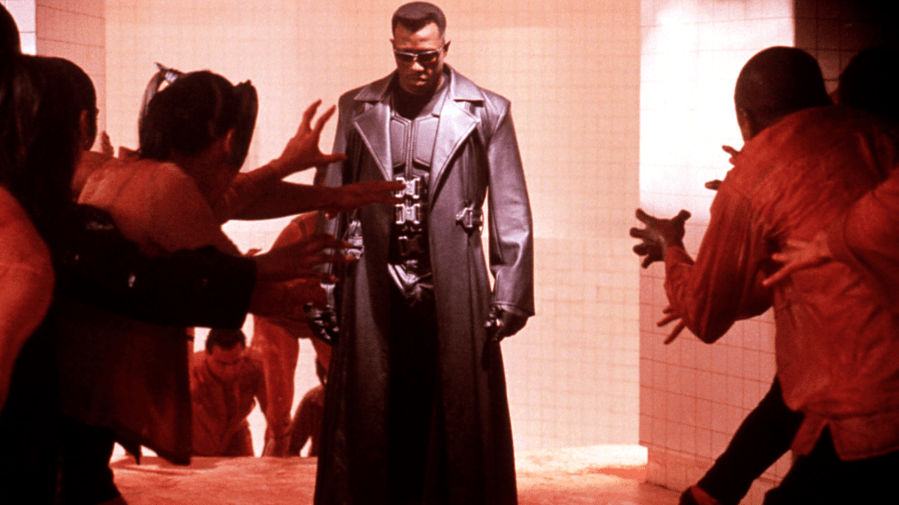 You can't talk about cool vampire movies without giving Blade its due. The 1990s were an incredibly experimental time for the film industry; spec scripts were being produced by the dozens and comic book adaptations were becoming much more prevalent. Marv Wolfman and Gene Colan created Blade in 1973 for Marvel Comics. At last, in 1998, Wesley Snipes would bring the Daywalker to life on the big screen. Directed by Stephen Norrington and written by David S. Goyer, Blade redefined what superhero movies and vampire films could be. Action, horror, pathos and even a bit of comedy are seamlessly woven into this film.
Though Blade was initially overlooked when it premiered, the film has since been recognized for setting several precedents. It's one of the first Black superhero movies to achieve widespread critical and commercial success, grossing $131.2 million off of a $45 million budget. Blade also paved the way for many of the superhero films that have become commonplace today; it's not a stretch to suggest that Sam Raimi's Spider-Man trilogy, the Underworld franchise and even the Marvel Cinematic Universe wouldn't exist if Blade hadn't resonated with audiences. Lastly, this film proved that vampires could transcend genres; Blade is more of an action film than a horror flick, and we wouldn't have it any other way.
Twilight (2008)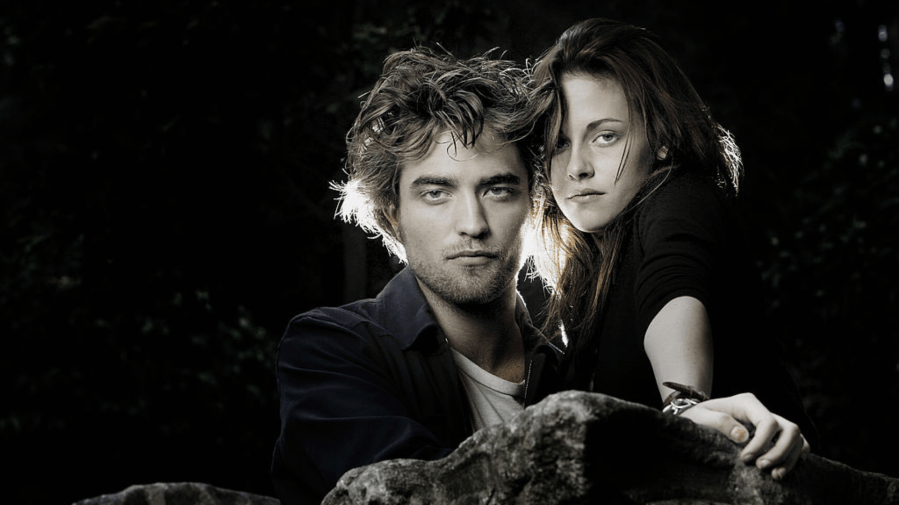 Hate it or love it, Twilight's impact on cinema is undeniable. This adaptation of Stephanie Meyer's 2005 novel was an international phenomenon in its heyday. It focused solely on the romantic aspects of vampirism — living forever, being young forever and loving forever. If reading that sentence was painful for you, imagine how excruciating it was to write.
Personal feelings aside, Twilight is an iconic film in its own right. It spawned four sequels, launched numerous careers and kept vampires at the forefront of our collective imagination from 2008 to 2012. Even Burger King got in on the Team Edward vs. Team Jacob debacle. Twilight ultimately proved that there was still a thriving, thirsting market for vampire films in the 21st century.
Blood Red Sky (2021)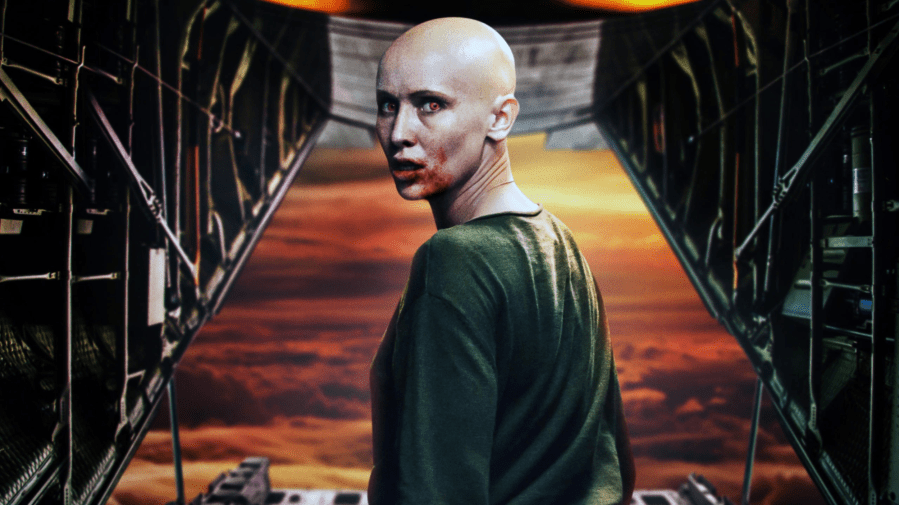 We end with Blood Red Sky, a British-German Netflix film that's equal parts graphic, terrifying and heart-wrenching. The film follows Nadja and her son Elias as they try to survive aboard a hijacked airplane. Discussing this film in detail without spoiling it is virtually impossible, but we can say this: Blood Red Sky focuses on the toll that vampirism would exact on a person's family, community and mental state. Scenes unfold at an intentionally deliberate pace. Minor characters and extras are treated with a degree of respect that we don't often see.
In many ways, Blood Red Sky is the culmination of the vampire films that precede it; there are genuine scares here, alongside meta-commentary, dazzling action scenes and genuine pathos. Blood Red Sky proves that vampire films can make viewers cry — not out of fear, but out of true remorse.
MORE FROM ASK.COM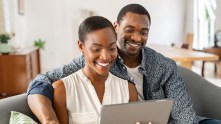 Advertisement
How to Become a Paranormal Investigator
Share Content on Twitter
Share Content on Facebook
Share Content on LinkedIn
Share Content on Flipboard
Share Content on Reddit
Share Content via Email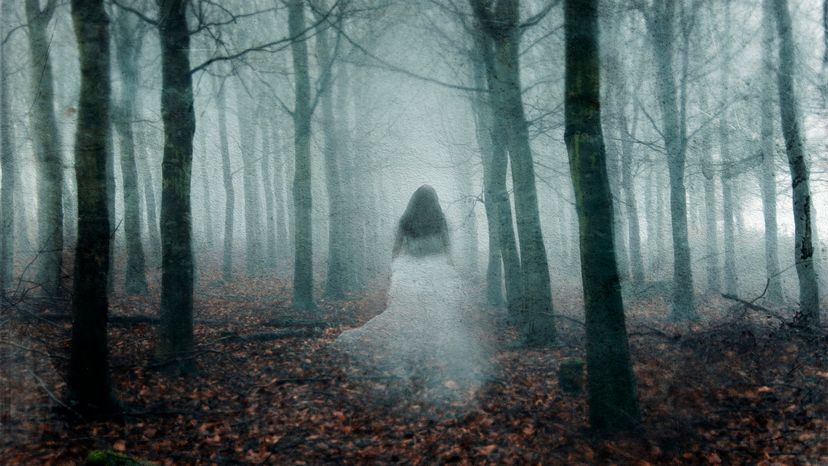 If you have always been fascinated with witches , ghosts , alchemy and the occult, you may want to consider making it into a full-time career. There are mysteries that cannot be explained and there are those who conduct the research and the fieldwork required to determine whether some strange occurrences are simply a hoax or an inexplicable phenomenon. Read the tips listed below and learn about how you can become a paranormal investigator.
Education Paranormal investigation is a field of study that raises a lot of eyebrows. There are no steadfast avenues of education that will enable you to train as an investigator. There are certain institutions, such as Flamel College, that provide courses in the field of paranormal investigation. You can narrow your focus of study to include UFOs, ghosts and electronic voice phenomena [source: Flamel College ].
Certification As with an education in this field, there are no required certificates to obtain in order to work as a paranormal investigator. However, there are councils and committees that you can join and participate in to strengthen your knowledge. The Committee for the Scientific Investigation of Claims of the Paranormal publishes leading literature and holds conferences for members [source: CSICOP ].
Training The paranormal investigation industry is small and there are few investigators who have full time practices. You can join or create a network of freelance investigators who will provide you with experience in the field [source: API ].
Fieldwork You may want to advertise your services on the internet or in trade magazines in order to gain hands-on experience. There are a number of publications -- including Skeptical Inquirer -- that address paranormal activity and extraordinary claims. These publications will provide you with information about where you should look for work and who to contact to obtain fieldwork [source: SI ].
Please copy/paste the following text to properly cite this HowStuffWorks.com article:

The Witching Hour
97 Good food
94 On time delivery
92 Correct order
See if this restaurant delivers to you.
Best sellers, camp crystal bake, graveyard grub, merchandise, the childs playt, frightening things, king of the monsters, bio-eggsorcist, ghostface burger, boomstick melt, salems clot, santanico pandemonium, witching hour burger, feed me seymore, captain howdy, texas coleslaw massacre, can o diet dr pepper, can o diet coke, can o coke zero, can o sprite, can o dr. pepper, bottle o water, sugore cookie, jason smoorhees, redrum cake, bruce crembell, goblin balls, pennywise cheese fries, fried shrooms, crop circles, casket of fries, scrappy dappy dog, the good guy burger, toastbusters, zombie snot hot sauce, mustard packet, mayo packet, ketchup packet, ghost pepper bbq, sd massacre sauce, sd candyman sauce, zombie sauce, side howdy sauce, chicago mothman, chop top's chopped cheese, the witching hour menu info, sponsored restaurants in your area.
Little Caesars Pizza
It's Just Wings
Dickey's Barbecue Pit
Saltgrass Steak House
Lickity Chicken
BWhizzy's Rockin Good Burger
Louise at Thaden Field
Bariola's Pizza
Reviews for The Witching Hour
Q) does the witching hour (704 sw a st) deliver, q) does the witching hour (704 sw a st) offer contact-free delivery, q) is the witching hour (704 sw a st) eligible for grubhub+ free delivery.
Restaurants Near Me
Bentonville
No JavaScript?
No proble... well, actually.
Our site is delivered by JavaScript. To continue, please enable JavaScript in your browser's preferences.
Reload the homepage