Signed in as:
Off Road UTV Tour
Ghost Town ATV Adventure
Helicopter Adventures
Exclusive Package For 2
Off-Road + Shooting
Off-Road + Hoover Dam
Off-Road + Helicopter
Bachelors & Bachelorettes
Photo Gallery
Testimonials
Affiliate Program
Ghost Town Adventure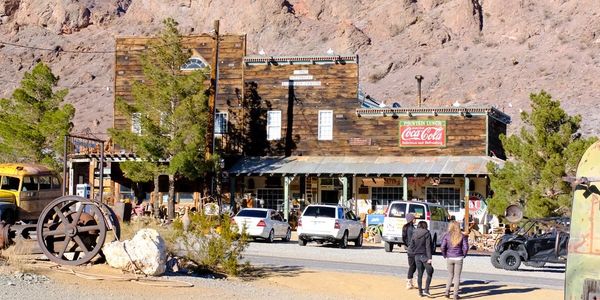 El Dorado Ghost Town
A very popular tourist destination just outside of Las Vegas.
The oldest, richest & most famous former gold mine in Southern Nevada. After an hour of off-roading through the mountains, we stop here to visit the sites and check out this intriguing former town.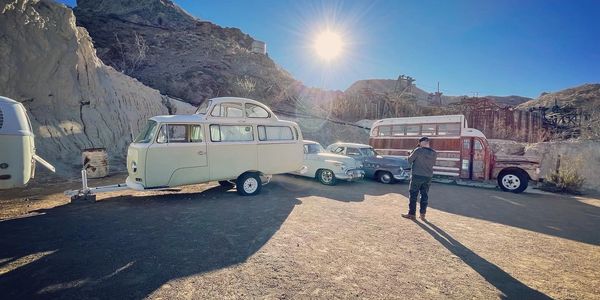 Cool Photo Opportunities
Part of the ghost town tour stop, is taking so many cool photos and videos of unique and intriguing cars. You'll spend about 20 minutes wandering around and exploring these really neat vehicles and buildings.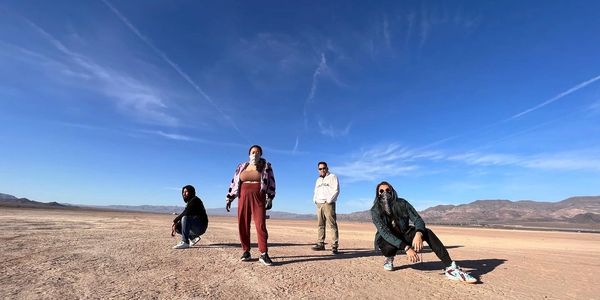 Dry Lake Beds
One of the most popular back drops in Las Vegas for photo shoots, music video shoots, wedding photos, engagement photos, bachelorette parties and so many more cool ideas.
This will be one of the stops on the ghost town adventure tour before setting off through the mountains towards Nelsons Landing Ghost Town.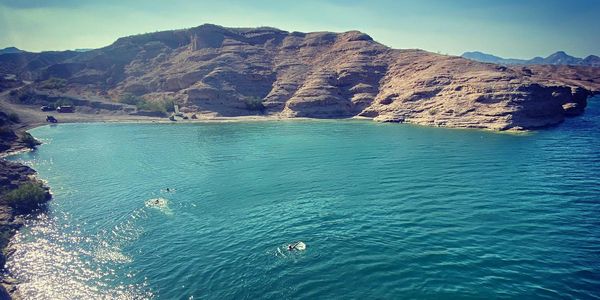 Lake Mead Colorado River
Along your drive from the Ghost Town towards Lake Mead, you will be amazed at the gorgeous views of Lake Mead as we head towards the Colorado River.
We'll stop there for amazing photos from the lookout point.
During the summer, you will have a chance to do some cliff jumping, if you dare!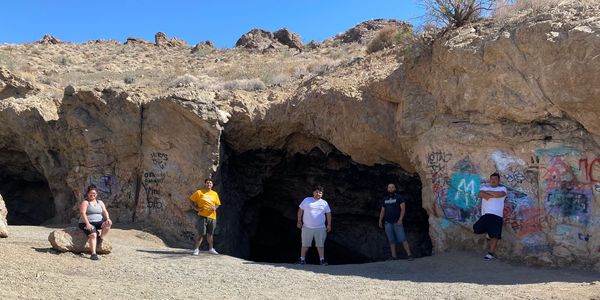 Secret Abandoned Cave
After Lake Mead, you'll stop by the gigantic abandoned cave to explore the previous mining tunnels.
Walk down to the bottom and hike back up to the top.
Amazing hidden tunnels to explore, great photos to take.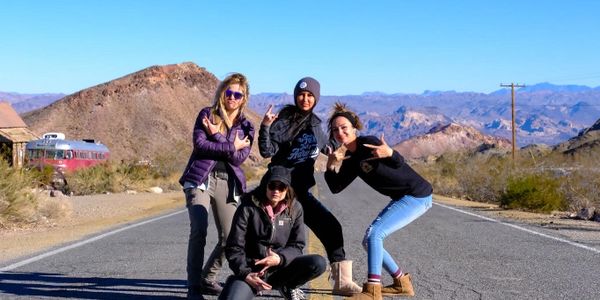 Mountain Trails
After the cave, you'll finish up your day by off-roading through the mountains back to your destination.
The ghost town tour is 4 hours in length and can be adjusted based on preference.
Tour times are 8am and 1pm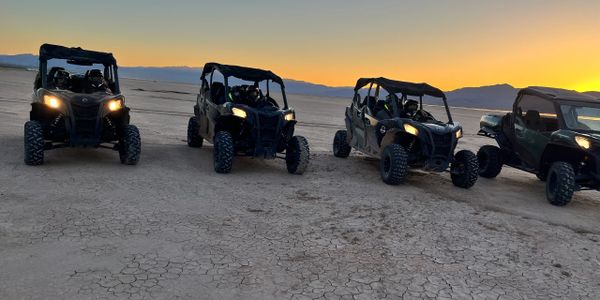 You'll enjoy your adventure in one of your CanAms: Mavericks, Commanders or Trails
Each vehicle is either a 2 or 4 seater off road UTV.
Prices are $299 per person
Includes: lunch, bottled water, snacks
Safety Equipment: helmets, goggles
Badass Ghost Town Tour Photos
Copyright © 2023 Las Vegas Adrenaline Junkies Tours - All Rights Reserved.
Canam Maintenance
Core Values
Privacy Policy
Terms and Conditions
This website uses cookies.
We use cookies to analyze website traffic and optimize your website experience. By accepting our use of cookies, your data will be aggregated with all other user data.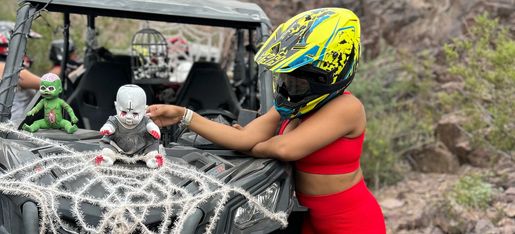 Scary Deals 😱
Here's a $50 Gift from us to say we Dare You!
Call or Text for Special Code
*Limited Time Offer*
Ghost Town Adventures
Have some fun with exciting spells and other magic, get the latest version.
Mar 11, 2021
Ghost Town Adventures is an adventure game in which you play as Anna, a young witch who wants to help all the ghosts that need a hand. Considering that she has gone to visit Ghost Town, she'll find plenty of ghosts in need.
The gameplay in Ghost Town Adventures is simple, intuitive, and fun. Basically, you tap elements in the scenario to make Anna interact with them, getting different rewards in the process. For example, by tapping on a toolbox, Anna could find a tool. And, later on, you'll probably need that same tool to interact with a broken pipe that blocks your path.
The objective of each level (which are typically set in haunted houses) is to find a ghost and help it. To do this, of course, you'll first have to interact with lots of different elements, solve some puzzles, and even level up Anna. As you advance through the game, you'll also meet tons of different characters to talk to.
Ghost Town Adventures is a very entertaining adventure game with a fun storyline, charming graphics, and tons of locations and different puzzles.
Requirements (Latest version)
Android 4.4 or higher required
More information
Older versions, rate this app.
I can't connect to the game saver please fix this
I want to play this game it says Internet connection error, please try to connect to the server again, please fix this issue, please, please, please
If I could get some help from some one then that would be great?

I saw your gameplay and decided to play. I loved the game thanks! For anyone who wants to play and want a walkthrough, I'm seeing it on the lulugameplays channel.
Ghost Town Adventures related articles
Female Protagonist
Similar to ghost town adventures, discover these games.
Ghost Town Adventures - Android gameplay GamePlayTV
Browse more videos.

Featured channels
Advertisement
Ghost Town Adventures: Mystery Riddles Game APK for Android
Softonic review
A free app for Android, by Webgames Limited.
Ghost Town Adventures: Mystery Riddles Game is an interactive story game. The story is full of mysteries and tricky riddles. You need to be a skilled detective to solve them.
In the game, you will be joining a young sorceress named Anna. You will be exploring the haunted houses of Ghost Town to unravel the secrets hidden there. 
There are over 100 special characters that you will meet. Get along with their amazing stories and discover their secrets.
Be careful on your adventure. There are lots of vicious enemies out there such as evil spirits, zombies, carnivorous plants, frozen giants, and more!
User reviews about Ghost Town Adventures: Mystery Riddles Game
Have you tried Ghost Town Adventures: Mystery Riddles Game? Be the first to leave your opinion!
Fix Play Services Update Info
A free app for Android, by BP Cool Apps.
Karate Do - Ultimate Fighting Game
Karate Do - Ultimate Fighting Game for Android from Miracle Dojo
Ghost Town Adventures: Mystery Riddles Game
Sunken Secrets
A free game for android
Alternatives to Ghost Town Adventures: Mystery Riddles Game
NCIS: Hidden Crimes
NCIS: Hidden Crimes offers varied puzzle mysteries
Jumanji: Epic Run
A free app for Android, by Crazy Labs by TabTale.
Zombie Lane
Defend your turf against zombies
PAW Patrol Rescue World
A free app for Android, by Budge Studios.
Batman: The Enemy Within
Defeat enemies as Batman and Bruce Wayne
Five Nights at Freddy's RPG
Explore More
A free program for Android, by Lapton Trendy.
Steampunk Strike Shooting Game
ChickenChase
ChickenChase: A Puzzle Game That Offers Entertainment
VAN DAMME : Dawn of Chihuahuas
VAN DAMME : Dawn of Chihuahuas - A Running Game to Save Dogs
Battle Army Commander
Battle Army Commander: Lead Your Army to Victory!
GT Purple Monster: Grimaze io
GT Purple Monster: Grimaze io - An Intriguing Skibd Toilet Heads & Grimaze Shooting Game
A free program for Android, by nobodyshot.
Fortnight Battle Royale Battlegrounds Survival
Battle Royale-style Mini Gaming
Grand Theft Auto with a Spiderman clone
Stick It To The Stickman
A free app for Android, by FALCON GAMES PTE. LTD..
Sniper 3D Assassin: Free Games
Free First-Person Shooter Game for Mobile Phones
Grand Battle Royale: Pixel FPS
A free program for Android, by OneTonGames.
Related Articles
Party Animals fans get your free Discord Nitro promo
DBD Chapter 30 release date is here but not a mention about the new killer
How to generate images with DALL-E 3 on ChatGPT?
"FRIGHTGEIST" reveals the most popular Halloween costumes
Breaking news.
The new iPhone 15 features support for Thread: what does it mean for our smart homes?
NASA just released the picture of a baby star, and it's the most impressive thing you'll see today
The Burning Body: What is the real story behind the Netflix series?
The 3 keys to the Razer Viper V3 HyperSpeed
When does Berlin, the Money Heist spin-off, come out? We have a Netflix release date
When will macOS Sonoma be released: earlier than expected
Laws concerning the use of this software vary from country to country. We do not encourage or condone the use of this program if it is in violation of these laws.
In Softonic we scan all the files hosted on our platform to assess and avoid any potential harm for your device. Our team performs checks each time a new file is uploaded and periodically reviews files to confirm or update their status. This comprehensive process allows us to set a status for any downloadable file as follows:
It's extremely likely that this software program is clean.
What does this mean?
We have scanned the file and URLs associated with this software program in more than 50 of the world's leading antivirus services; no possible threat has been detected.
This software program is potentially malicious or may contain unwanted bundled software.
Why is the software program still available?
Based on our scan system, we have determined that these flags are possibly false positives .
What is a false positive?
It means a benign program is wrongfully flagged as malicious due to an overly broad detection signature or algorithm used in an antivirus program.
It's highly probable this software program is malicious or contains unwanted bundled software.
Why is this software program no longer available in our Catalog?
Based on our scan system, we have determined that these flags are likely to be real positives.
Your review for Ghost Town Adventures: Mystery Riddles Game
Thank you for rating!
What do you think about Ghost Town Adventures: Mystery Riddles Game? Do you recommend it? Why?
OOPS! This is embarrassing...
Something's gone terribly wrong. Try this instead
Samsung WatchON (Tablets)
Samsung watchon is no longer available..
About Samsung WatchON (Tablets)
More data about samsung watchon (tablets), alternatives for the samsung watchon (tablets) app.
More from Samsung Media Solution Center
Google Play Rating history and histogram
Downloads over time.
Samsung WatchON (Tablets) has been downloaded 35 million times. Over the past 30 days, it averaged 610 downloads per day.
Jul 10, 2014 Installs 10,000,000+ installs
May 9, 2014 Category Moved from Video Players & Editors to Entertainment
Jan 27, 2014 Installs 5,000,000+ installs
Nov 4, 2013 Installs 1,000,000+ installs
Sep 21, 2013 Installs 500,000+ installs
Sep 7, 2013 Update Version 1.1.27
Aug 6, 2013 Installs 100,000+ installs
Jul 18, 2013 New App Version 1.0.77 in Media & Video for Free
Developer information for Samsung Media Solution Center
Samsung Media Solution Center
Share and embed
Embed samsung watchon (tablets) on your own site, dynamic widget, comments on samsung watchon (tablets) for android, google play rankings, technologies used by samsung watchon (tablets), samsung watchon (tablets) faq.
Use the button above and you'll be led directly to the Google Play store where you can install the app.
Samsung WatchON (Tablets) has been downloaded a total of 35 million times. Over the past 30 days, it averaged 610 downloads per day.
Yes, Samsung WatchON (Tablets) follows the Google Play content guidelines which makes sure that it is safe to use on your Android device. If you want to look at which permissions Samsung WatchON (Tablets) requires, you can check them out above.
Subscribe now to get full and unlimited access to AppBrain Intelligence. You'll have access to:
Unlimited pageviews (both app and developer details)
Recent install count per app (last 30 days)
Detailed ranking data per app
Recent install count per developer (last 30 days)
Full timeline per developer
Device market shares data per country
$ 75 /mo (billed every month)
$ 65 /mo ($195 billed every 3 months)
$ 57.50 /mo ($690 billed every year)
Top Android apps being viewed
Download Simply Learn Thai
Monster High® Monster Maker Android App
HAMOND gold - Icon pack black
Android Statistics
Android statistics
Google Play Developer stats
Trending Android Apps
Top popular Apps
About AppBrain
Documentation
Android Interstitial Ads: Best practices to optimize your app's earnings
We will keep fighting for all libraries - stand with us!
Internet Archive Audio
This Just In
Grateful Dead
Old Time Radio
78 RPMs and Cylinder Recordings
Audio Books & Poetry
Computers, Technology and Science
Music, Arts & Culture
News & Public Affairs
Spirituality & Religion
Radio News Archive
Flickr Commons
Occupy Wall Street Flickr
NASA Images
Solar System Collection
Ames Research Center
All Software
Old School Emulation
MS-DOS Games
Historical Software
Classic PC Games
Software Library
Kodi Archive and Support File
Vintage Software
CD-ROM Software
CD-ROM Software Library
Software Sites
Tucows Software Library
Shareware CD-ROMs
Software Capsules Compilation
CD-ROM Images
ZX Spectrum
DOOM Level CD
Smithsonian Libraries
FEDLINK (US)
Lincoln Collection
American Libraries
Canadian Libraries
Universal Library
Project Gutenberg
Children's Library
Biodiversity Heritage Library
Books by Language
Additional Collections
Prelinger Archives
Democracy Now!
Occupy Wall Street
TV NSA Clip Library
Animation & Cartoons
Arts & Music
Computers & Technology
Cultural & Academic Films
Ephemeral Films
Sports Videos
Videogame Videos
Youth Media
Search the history of over 858 billion web pages on the Internet.
Mobile Apps
Wayback Machine (iOS)
Wayback Machine (Android)
Browser Extensions
Archive-it subscription.
Explore the Collections
Build Collections
Save Page Now
Capture a web page as it appears now for use as a trusted citation in the future.
Please enter a valid web address
Donate Donate icon An illustration of a heart shape
Ghost town adventure
Bookreader item preview, share or embed this item, flag this item for.
Graphic Violence
Explicit Sexual Content
Hate Speech
Misinformation/Disinformation
Marketing/Phishing/Advertising
Misleading/Inaccurate/Missing Metadata
plus-circle Add Review comment Reviews
84 Previews
6 Favorites
DOWNLOAD OPTIONS
No suitable files to display here.
14 day loan required to access EPUB and PDF files.
IN COLLECTIONS
Uploaded by PhanS on July 23, 2010
SIMILAR ITEMS (based on metadata)
Play On Windows PC
Ghost Town Adventures: Mystery
Ghost town adventures - is a wonderful journey full of magic and mystery.
Advertisement
Latest Version
Ghost town adventures: mystery game, old versions.
Ghost Town Adventures: Mystery 2.62 APK XAPK
Ghost town adventures: mystery 2.59.2 apk xapk, trending searches.
The Best Android Emulator for PC
Games · Hot
Call of Duty Activision Publishing, Inc. · Action
Roblox Roblox Corporation · Adventure
Garena Free Fire Garena International I · Action
eFootball™ 2024 KONAMI · Sports
Call of Duty®: Mobile - Garena Garena Mobile Private · Action
To the Edge of the Sky Aja Celestin · Adventure
X-Runner DroidHen · Adventure
Undestroyed : Shadow ARPG Dreamplay Games · Adventure
Tsuki Adventure HyperBeard · Adventure
Ultra Universe:Fierce Fight Xiong Linmei · Adventure
Black Mate Free Hashcoder Technologies LLP · Adventure
Police Bus Simulator: Bus Game Mizo Studio Inc · Strategy
Deer Hunting Shooting Games Gamers Trend · Adventure
A Little Star (offline) MobineCorporation · Adventure
MultiCraft ― Free Miner oleglobboda · Adventure
How to install XAPK, APKS, OBB?
You May Also Like
Login with Google
Ghost Town Adventures: Puzzle by LLC "Webgames"
Other videos
How to take screenshots
To take a screenshot with your Mac, Command + Shift + 3 and then release all keys to captuer the whole screen, or press Command + Shift + 4 and press down and drag the mouse over the area you'd like to capture.
iPhone/iPad
To take a screenshot with your iPhone or iPod Touch, press and hold the sleep/wake button and then click the Home button.
Take a Screenshot with Android 4.0 (Ice Cream Sandwich) just press and hold the Volume Down and Power buttons at the same time.
Recent Activity
New Topic Topic Ghost Town Adventures: Puzzle: Tricky adventure central hall started
New Topic Topic Ghost Town Adventures: Puzzle: How to get past ricardos beard started
New Topic Topic Ghost Town Adventures: Puzzle: Shortest adventure started
See More Activities
Price: Free
Genre(s): Games , Adventure , Puzzle
Version: 2.62
Release Date: December 21, 2015
Ghost Town Adventures - is a wonderful journey full of magic and mysterious events!
Hit the road with the young sorceress, who has found the most unusual town - The Ghost Town, driven by her family's secrets. Ghost's life in this wondrous town ran its course until mysterious and mighty Dramatist appeared among them. This man makes helpless ghosts play unfamiliar roles in his sinister spectacle. He brought under his will almost all the townspeople, and now they need your help!
- Adventure genre will not leave unmoved those, who likes riddles and interesting puzzles; - Remarkably disclosed personality of every character you meet; - Exciting story filled with bright moments, unexpected twist and kind humor, of course; - Amusive and simple game mechanics easy to learn.
Start your adventure right away and free law-abiding citizens from Dramatist's oppression.
We fixed several bugs, and the game is now smoother than ever.
Hi there! Thanks for visiting our site!
It looks like you are using an ad blocker. We understand, who doesn't? But without advertising income, we can't keep making this site awesome.
Whitelist our site (here's how!)
Ghost Town Adventures: Mystery Riddles Game – Uncover The Evil Plan
EmulatorPC is 100% virus-free. If it's blocked by any anti-virus software, please report to [email protected]
Ghost Town Adventures: Mystery Riddles Game
Developer: Perfect Play LLC
Category: Adventure
See if you can uncover the mystery that has taken over Ghost Town in this awesome game. It's titled Ghost Town Adventures: Mystery Riddles Game, an adventure game published by Perfect Play LLC. Here, you play Anna who got a mysterious letter saying her grandfather is in danger, along with a wand. She then followed the address on the letter and arrived at the mysterious Ghost Town where ghosts live.
Check these Related Games:
Adventure Escape Mysteries
The Wolf Among Us
Lucid Dream Adventure: Mystery
Jekyll & Hyde
Reventure Free
Adventure Escape: Asylum
When she gets there, something's happening to the town because of a Dramatist that gave out masks to the ghosts living there. It's up to you to uncover the mystery, reveal his evil plan, and save the town. Let's discuss in more detail how the gameplay works in the next section.
Solving The Mysteries In Ghost Town Adventures
The gameplay of this adventure game is simple and easy to learn. It's a tap and point game. You just tap on the screen where you want Anna to go and she will go there. In acting, you just tap on the object that needs action and Anna will go there. For example, just tap on the door so Anna will go there, unlock it, and then open it.
This goes the same when you attack monsters. Just tap on the monster and Anna will go there to attack it with the wand. Certain items, objects, and monsters will require more than one tap to complete, so just tap it again. What you'll do is to visit various houses to try and gather information from the residents about what's happening.
Your grandfather also said that the residents are acting unusual and you'll see that when you enter their houses. To uncover the mystery, you'll have to help the residents find whatever it is that they lost to help them get back to their senses. Most of the things you will need are within their homes, so you'll have to tap and explore. Some homes will also have secret doors that you can uncover, so watch out for that as well.
It's a fun and interesting game where you get to go on adventures and solve mysteries. This adventure game also features other game modes that you will enjoy.
Ghost Town Adventures PC Features
Solve the mystery of Ghost Town.
Complete many different quests, including side quests.
Craft and create various objects.
Optimized for PC gaming.
If you're looking for other adventure games to play, you can try Beggar Life 2 or Swordigo . They're good adventure games that you can try playing for free. Download our Emulator PC for a more optimized gaming experience.
DOWNLOAD (61M)
EmulatorPC, is developed and powered by a Patented Android Wrapping Technology, built for the PC environment, unlike other emulators in the market.
EmulatorPC encapsulates quality mobile Apps for PC use, providing its users with seamless experience without the hassle of running an emulator beforehand.
To start using this program, simply download any selected Apps Installer. It will then install both the game and the wrapper system into your system, and create a shortcut on your desktop. Controls have been pre-defined in the current version for the time being, control setting varies per game.
EmulatorPC is built for Windows 7 and up. It's a great tool that brings PC users closer to enjoying quality seamless experience of their favorite Android games on a Desktop environment. Without the hassle of running another program before playing or installing their favorite Apps.
Our system now supported by 32 and 64 bit.
Minimum System Requirements
EmulatorPC may be installed on any computer that satisfies the criteria listed below:
Windows 7 or above
Intel or AMD
At least 2GB
5GB Free Disk Space
OpenGL 2.0+ support
Frequently Asked Questions
Is the EmulatorPC App Safe?
How to Uninstall a Game from EmulatorPC?
How to Uninstall EmulatorPC?
System Requirements for EmulatorPC
How do I enable Virtualization on my PC?
All Ghost Town Adventures: Mystery Riddles Game materials are copyrights of Perfect Play LLC. Our software is not developed by or affiliated with Perfect Play LLC.
Criminal Case: Mysteries of the Past
GETCHA GHOST-The Haunted House
Seekers Notes: Hidden Mystery
The Walking Dead: Season Two
Starlit Adventures
Pepelo – Adventure CO-OP Game
Multiplayer
New Releases
Editor's Choice
Role Playing
Ghost Town Adventures: Mystery Riddles Game - Download on PC Free Game
Get ready to explore and unravel the mysteries of a spooky city inhabited by ghosts in Ghost Town Adventures: Mystery Riddles Game. Find your way through the vast riddles and gather some clues. All in an effort to obstruct the plans of an evil antagonist who has taken over its entirety. Concoct potions, cast spells, scavenge for materials, solve puzzles. And interact with the locals to rid the metropolis of the catastrophe looming over the horizon.
Ghost Town Adventures: Mystery Riddles Game Features
Ghost Town Adventures: Mystery Riddles Game comes with a unique gameplay structure that will definitely keep you busy for hours. Moreover, the game comes with a simple point and clicks mechanics for its main controls and a simple yet effective menu for creating potions. But what makes this game unique is the integration of riddles and puzzles into the narrative. Resulting in a rare immersive mystery-driven adventure game that any fan of the genre should never overlook.
A Huge Cast of Characters
Ghost Town Adventures experience also comes with a huge cast of characters. Each of whom has their own backstories and roles to play in the game's lore. So players must interact with these characters to acquire clues, keys, items, side quests, and other game-related elements. Even better is that new quests are added on each update. And this brings in new and intriguing challenges into the game.
The Perfect Adventure in the Ghost Games Genre
As far as ghost games go, Ghost Town Adventures: Mystery Riddles Game offers the best free-to-play adventure there is. This combination of elements from the puzzle, adventure, and clicker games works in perfect harmony. And so it provides one of the best, if not intriguing narratives worth diving into. Try out this brilliant game today free of charge. And begin a journey filled with mystery and excitement in the town of ghosts.
Get even more excitement from our selection of adventure games that'll keep you on your toes, like Last Day on Earth: Survival and Five Nights at Freddy's 4 Demo !
Install Game
How to Install
Minimum System Requirements
You can install Games.lol on any PC that meets the following requirements:
Windows 7 or above
Intel or AMD
At least 2GB
5GB Free Disk Space
OpenGL 2.0+ support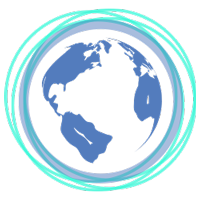 10 Small & Underrated Towns In Arizona That Are Great Alternatives To Flagstaff
Posted: October 31, 2023 | Last updated: October 31, 2023
Escape the crowds and explore Arizona's small and underrated towns that offer incredible outdoor adventures and fascinating historical attractions.
Oak Creek, Springerville, Patagonia, and Superior are some of the alternative towns worth visiting instead of Flagstaff, each with its own unique attractions and natural beauty.
From hiking through red rock formations in Oak Creek to exploring Native American exhibits in Springerville, there are plenty of reasons to skip Flagstaff and discover these hidden gems.
Flagstaff's prestigious distinction as the First International Dark Sky City in the world or the city nestled in the world's most expansive contiguous ponderosa pine forest sets it apart from other cities and towns in Arizona. Sure, with such incredible titles, a visit to Flagstaff proves worthwhile, but there's so much more to Arizona than this renowned city.
Arizona is home to small and underrated towns that are great alternatives to Flagstaff, offering incredible outdoor adventures and fascinating historical attractions that keep tourists glued for days. Although they have fewer residents than Flagstaff, they house mind-blowing attractions, and some are also home to the most beautiful hikes in Arizona .
So, escape the crowds in the next getaway by visiting Arizona's small and underrated towns that are worth skipping Flagstaff for.
Related: These Arizona Towns Are Home To Some Of The Best Downtowns In The State
Oak Creek, Yavapai County - A Small And Underrated Town Near Sedona
Oak creek, a perfect alternative to flagstaff, where tourists hike through red rock formations.
Oak Creek is an excellent alternative to Flagstaff, best visited in the fall , though it still offers year-round adventures. This underrated yet scenic town is about 10 miles from Sedona, making it a perfect day trip for anyone visiting the famous city. A must-visit attraction in Oak Creek is Bell Rock , and while the views alone from a distance are amazing, nothing beats seeing this natural formation up close. Tourists climb to the Bell Rock via the 0.8-mile out-and-back Bell Rock Trail , which is considered moderately challenging. Highlights along this route include gorgeous red rock formations that make excellent backdrops for photos.
Popular Attractions: Bell Rock , Red Rock Scenic Byway , Oak Creek Vineyards Winery
Best Time To Visit : October to late November, mid-May to early July
How To Get Around : Walking, biking, private cars
Population: 6,144
Springerville, Apache County - The Gateway To The White Mountains
Immerse yourself in the quaint allure of springerville while exploring a remarkable native american exhibit at one of its attractions.
Springerville may not get the attention that Flagstaff receives, but that shouldn't deter tourists from visiting it. This hidden gem has unique things to do and exciting places to visit, including the Casa Malpais Archaeological Park & Museum . The historical site features discoveries of a Great Kiva, ancient staircases, a solar calendar, and rock art. Travelers take guided tours to explore the attraction going for $12 for those aged 13 to 59, $10 for adults aged 60 and above, and $5 for kids aged 5 to 12 . Aside from this ancient area, adventurers try various outdoor activities, from hiking to mountain biking, in Apache-Sitgreaves National Forests .
Popular Attractions: Casa Malpais Archaeological Park & Museum , Apache-Sitgreaves National Forests , Junk & Java
Best Time To Visit : Mid-May through September
How To Get Around : Private cars, biking, walking
Population: 1,696
Patagonia, Santa Cruz County - A Renowned Birdwatching Destination In Arizona
See hundreds of rare bird species and engage in riveting outdoor recreation in the small town of patagonia.
Located in Santa Cruz County, Patagonia is an uncrowded alternative to Flagstaff, with only 785 people calling it home as of 2023 . The town charms those who are fond of local attractions with fascinating histories behind them and thrilling outdoor adventures. An incredible spot to start the day at is Patagonia Lake State Park , a family-friendly area where people can swim, boat, camp, enjoy a picnic, and kayak. Trekkers can also hike along the creek trail to soak the scenery from different angles while spotting canyon towhee, vermilion flycatcher, and other bird species.
Popular Attractions: Patagonia Lake State Park , Patagonia Museum , Paton Center for Hummingbirds , Grayce's Gift and Candle Shop
Best Time To Visit : March through May and August through November
Population: 785
Superior, Pinal County - Where World-Class Adventures Await
Superior may not be widely known as flagstaff, but it offers incredible outdoor adventures in a natural setting.
Nestled among mountain peaks, Superior is an underrated mountain town in Arizona worth skipping Flagstaff for. Tourists enjoy walking along Main Street to browse through boutique art galleries, specialty stores, and cozy restaurants. Outdoor lovers find their fill hiking Legends of Superior Trail (LOST) , a 4.6-mile out-and-back route with stunning scenery. Travelers also explore the Boyce Thompson Arboretum , Arizona's oldest and largest botanical garden . Here, guests have a deeper appreciation of desert plants, wildlife, and other experiences and features that connect them to the natural world.
Popular Attractions: Boyce Thompson Arboretum , Legends of Superior Trail (LOST) , Queen Creek Canyon
Best Time To Visit : April, October, and May (for pleasant weather)
Population: 2,578
Related: 10 Strangest Things Ever Discovered At The Grand Canyon
Williams, Coconino County - Also Known As The Gateway To the Grand Canyon
Visit williams for stunning mountain scenery and the famous bearizona wildlife park.
While Flagstaff is known as home to the Lowell Observatory , Williams is celebrated as the gateway to Grand Canyon National Park , one of the most beautiful destinations in the US . One of the town's top attractions is Bearizona Wildlife Park , an approximately 16-acre haven for North American animals like the Alaskan Tundra Wolf, Black Bear, American Burro, and Bison. Here, visitors can stroll or drive through the park for unique experiences and encounters with the animals. Undoubtedly, Flagstaff may beat Williams in population and size, but that doesn't mean the small town's attractions are less fascinating.
Popular Attractions: Bearizona Wildlife Park , Canyon Coaster Adventure Park , Pete's Route 66 Gas Station Museum , Grand Canyon Deer Farm
Best Time To Visit : June, September, and August (most pleasant weather)
How To Get Around : Private cars, rental cars, biking, walking
Population: 3,365
Kayenta, Navajo County - For Ancestral Puebloan Ruins, Dramatic Landscapes, And Natural Arches
Visit kayenta for its natural beauty and introduction to the navajo culture.
Kayenta is a hidden gem town often overlooked by tourists, but it's worth visiting for its impressive attractions. Though small, with a population of 5,227 , the town is home to the intriguing Navajo Shadehouse Museum , featuring indoor and outdoor exhibits that are an incredible introduction to the Navajo Culture. The Navajo Cultural Center also provides insights into Navajo life. What's more, about 7.5 miles east of Kayenta is Church Rock , a pillar comprised of unusual igneous rocks formed about 30 million years ago.
Popular Attractions: Navajo Shadehouse Museum , Navajo Cultural Center , Church Rock , Agathla Peak
Best Time To Visit: Early June to mid-September for warm-weather activities
How To Get Around : Walking, private vehicles
Population: 5,227
Jerome, Yavapai County - What Was Once A Booming Copper-Mining Town In Arizona
Jerome may have a 'ghost town' title, but it's worth visiting for its dramatic surroundings.
Jerome is a small and underrated town in Arizona worth visiting for its stunning scenery, unique historical places, and the reputation of being haunted. Visitors start their adventure at Jerome's Sliding Jail, which has a lot worth knowing about , including how it slid about 200 feet from its initial position. Aside from this eerie attraction, tourists explore the Jerome State Historic Park and Jerome Historical Society Mine Museum for more insight into the town's history. Later, adventurers stroll down Jerome's Main Street to discover local restaurants and boutiques that give the decent vibe of a city like Flagstaff but without being too touristy.
Popular Attractions: Jerome Sliding Jail , Jerome Historical Society Mine Museum , Jerome State Historic Park , Cleopatra Hill
Best Time To Visit : October, April, and May for pleasant weather
Population: 475
Wickenburg, Maricopa County - Dubbed As "Team Roping Capital Of the World"
Visit wickenburg to experience an authentic wild west vibe and exciting outdoor adventures without the crowds.
Nestled in the Sonoran Desert, Wickenburg is an underrated town where the Wild West spirit lingers amidst modern-day comforts. Desert Caballeros Western Museum is one of the town's famous attractions, where the staff offers guided tours so guests can learn Arizona's history and Western geology and art through a wide range of exhibits and displays. Adventurers also explore the Sonoran Desert via the Vulture Peak Trail , a 4.9-mile route that exposes them to hedgehog cactus, saguaro barrels, and other desert vegetation.
Popular Attractions: Desert Caballeros Western Museum , The Jail Tree , Kay El Bar Guest Ranch
Best Time To Visit : Fall (September through November), March through April for mildly cool weather
How To Get Around : Private cars, walking, biking
Population: 8,045
Related: 10 Unique Family Adventures You Can Only Experience In Arizona
Rimrock, Yavapai County - Known as Home To The Best-Preserved And Largest Petroglyph Site In The Verde Valley
A town with a small and lovely community and also home to unique natural formations.
Rimrock is one of the most underrated towns in Arizona worth visiting over Flagstaff for a vast range of adventures and attractions without the crowds. One of the town's must-visit attractions is Montezuma Well National Monument , an otherworldly site with a well that has been continuously filled with water over hundreds of years. The land around the well was also home to prehistoric groups dating back to 11,000 CE and was passed to different owners, from ranchers to farmers. Animal lovers can also visit Medicine Wheel Lodge Wolf Sanctuary , a spiritual place where they can see wolves.
Popular Attractions: Montezuma Well National Monument , Medicine Wheel Lodge Wolf Sanctuary , V Bar V Heritage Site , Beaver Creek Day Use Area
Best Time To Visit : In the spring or fall for mild weather
How To Get Around : Walking, private cars
Population: 4,806
Bisbee, Cochise County - A Town With A Preserved Architectural And Historic Heritage
Originally founded as a copper mining spot, bisbee is a walkable town with unique architecture and eclectic art galleries.
Although many tourists would choose Flagstaff over Bisbee, this small town in Arizona fascinates with its quirky art galleries, historic downtown, and gripping outdoor attractions. Since Bisbee is walkable, travelers spend time exploring its historic district to see unique architecture, learn its mining history, and check out famous stairs adorned with street art. However, adventurers take the Copper Queen Mine Tour for more information about the town's mining history while descending underground to explore the shafts and tunnels. However, the mine tours aren't ideal for tourists who are claustrophobic, as part of the adventure involves crawling along tight spaces.
Popular Attractions: Copper Queen Mine Tour , Lavender Pit Mine , The Artemezia Foundation Museum
Best Time To Visit : March through May, July to November (warm temperature)
Population: 4,907
More for You
These three zodiac signs will get everything they've dreamed of in November
Republican's Jan. 6 Posts Come Back to Haunt Him as He Tries to Save Trump
Oklahoma Superintendent warns math publishers, 'Go to California' if they can't teach math without CRT
My father, Elie Wiesel, survived Auschwitz. He'd ask these questions about Israel-Hamas war.
For 250 years, US troops could tow their cannons around the battlefield. The war in Ukraine shows they won't have that luxury in the future.
If I buy a home with an inheritance and only put my name on the deed, does my husband have any rights?
Daily horoscope today: November 1, 2023 astrological predictions for your star sign
Kari Lake Suffers Polling Blow in Arizona Senate Race
A river runs through Bakersfield? Judge rules the Kern River must be allowed to flow
Dozens of birds to be renamed in effort to shun racism and make science more diverse
North Korea closes multiple embassies around the world
IRS Announces Retirement Contribution Limits Will Increase In 2024
The Personality Traits of an Aquarius, Explained
Mitch McConnell warns GOP senators they'll face 'incoming' if they back Hawley bill to limit corporate giving in campaigns
Winners, losers from NFL trade deadline
Dunkin' Has Free Donuts Every Wednesday for the Rest of the Year — Plus a New Holiday Menu
False claim 'climate crisis hoax' statement signed by thousands of scientists | Fact check
I'm 65 with no 401(k) and just $6,000 in savings. At this point, can a financial adviser even help me?
The Personality of a Virgo, Explained
Judge Chutkan Blocks Trump From Seeing Prosecutor's Evidence
Mobile Apps
Stream on discovery+
Program Guide
Ghost Adventures
Ghost Hunters
Ghost Brothers
Conjuring Kesha
The Dead Files
Destination Fear
Eli Roth Presents: A Ghost Ruined My Life
Expedition Bigfoot
Ghost Nation
The Holzer Files
Kindred Spirits
Mountain Monsters
Paranormal Caught on Camera
Portals to Hell
Amy Bruni and Adam Berry
Destination Fear Team
Don Wildman
Ghost Adventures Crew
The Holzer Files Team
Jack Osbourne and Katrina Weidman
Steve Dischiavi
Watch Live TV
Tips for Solo Travelers
4 Gorgeous Waterfalls
5 Extreme Swings
World's 10 Best Swimming Holes
Best BBQ in America
Tilt! at 360 Chicago
Digital Exclusives
Big City, Little Budget: New York
Big City, Little Budget: San Francisco
Bizarre Foods in the Kitchen
One Bag and You're Out
From Our Shows
Bizarre Foods
Bizarre Foods: Delicious Destinations
Booze Traveler
Expedition Unknown
Hotel Impossible
Mysteries at the Museum
Top Domestic
New Orleans
New York City
Washington, DC
Top International
Myrtle Beach
Niagara Falls
San Antonio
Explore By Region
Asia Pacific
Middle East & Africa
North America
South & Central America
Top Interests
Amusement Parks
Arts and Culture
Food and Wine
National Parks
Health and Wellness
Long Weekends
Outdoor Adventure
By Traveler
Family Travel
Girls' Getaways
LGBT Travel
Solo Travel
Travel Tips
Budget Tips
Gear and Gadgets
Hotels and Lodging
Plan Your Bucket List
Savvy Traveler
Sweepstakes
Ghost Towns
What's new from trvl.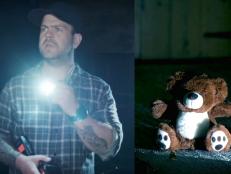 Jack Osbourne's Most Shocking Adventures 9 Photos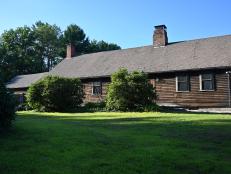 The Spirits in the Conjuring House Were Quick to Show Themselves Apr 7, 2023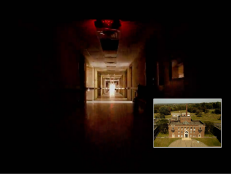 Haunted History: A Shuttered Pennsylvania Nursing Home Is Home to Dozens of Trapped Souls Mar 30, 2023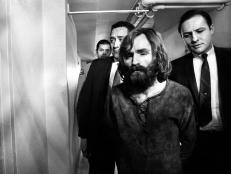 Cult Leader Charles Manson Controlled People from Behind Bars Mar 24, 2023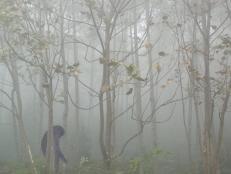 7 Best Pieces of Evidence Recovered By the Expedition Bigfoot Team Mar 14, 2023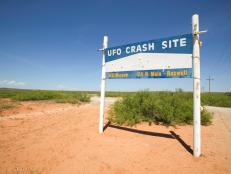 6 Things Witnesses Said About the Roswell Incident Mar 10, 2023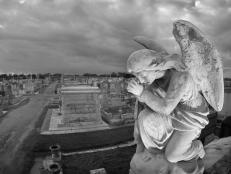 Creepy Urban Legends From Each State Nov 16, 2022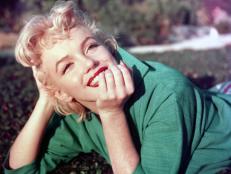 Unraveling The Mysterious Death of Marilyn Monroe Feb 24, 2023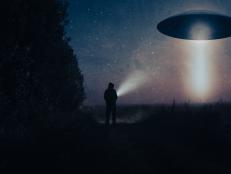 Top 5 States For UFO Sightings Feb 8, 2023
Creepy urban legends from each state 50 photos.
A Massachusetts Family Fled Their Home After Chilling Door-Camera Footage Nov 22, 2022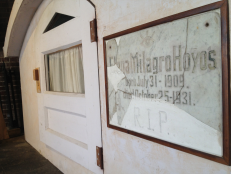 6 Museums That Are Home To Creepy And Mysterious Artifacts Oct 31, 2022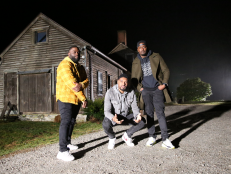 Settle In For A Boo Binge With The New Season Of 'Ghost Brothers: Lights Out' Oct 11, 2022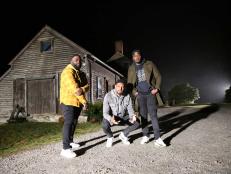 Ghost Brothers: Lights Out Returns for Season 2 on discovery+! Sep 22, 2022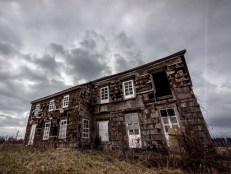 Fact Or Fiction? Modern Vampire Lore May Be A Planned Misinformation Campaign Aug 22, 2022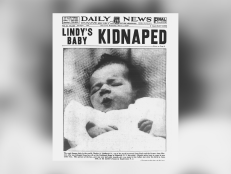 Lindbergh Baby Kidnapping: Was The Famous Pilot Responsible For His Missing Son? Aug 22, 2022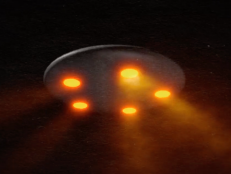 Top 6 States With The Most Alien Encounters Aug 22, 2022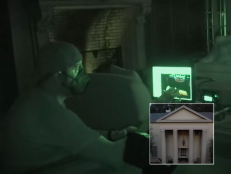 5 Unforgettable Spirits From Ghost Adventures Season 25 Sep 14, 2022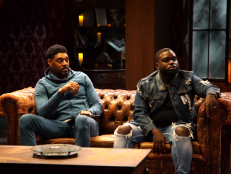 5 Craziest Moments From Fright Club Season 2 Sep 1, 2022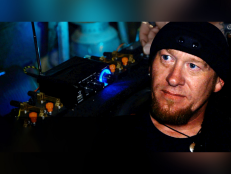 Four Terrifying Moments From 'Ghosts Of Devil's Perch' Aug 31, 2022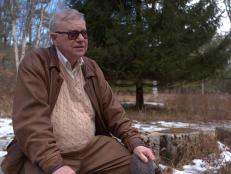 Shock Docs: The Visitors Reveals the Horrors of Alien Abduction from Best-Selling Author Whitley Strieber in Terrifying New Doc Sep 3, 2022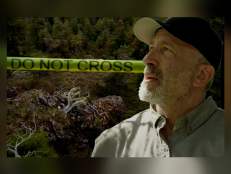 7 Of Russell Acord's Most Heart-Pounding Moments On 'Expedition Bigfoot' Aug 12, 2022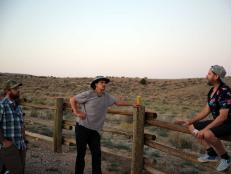 Jack Osbourne Teams up with Jason Mewes and Jamie Kennedy in the New discovery+ Special, Jack Osbourne's Night of Terror: UFOs Aug 2, 2022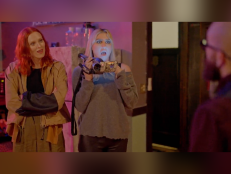 Who Are The Odd Fellows? Jul 29, 2022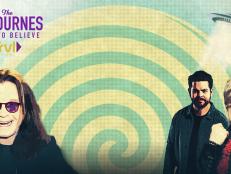 Boy Records Selfie With Grandma's Ghost Jul 27, 2022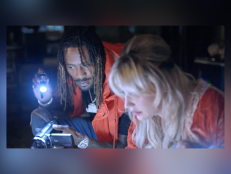 The Haunted History of San Francisco's Westerfeld House Jul 19, 2022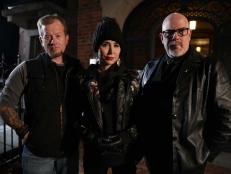 An Elite Team of Paranormal Investigators Race to Help a Petrified Western Town in the New Series Ghosts of Devil's Perch Jul 19, 2022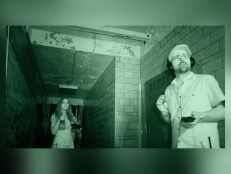 13 Terrifying Pieces of Evidence from Ghost Hunters: TAPS Returns Jul 14, 2022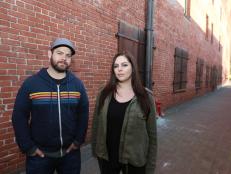 National Dive Bar Day: Is There a Portal To Hell In Memphis? Jul 7, 2022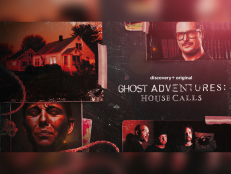 7 Scary Homes From 'Ghost Adventures: House Calls' Season 1 Jun 30, 2022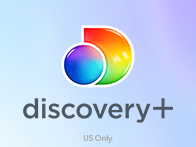 Stream discovery+
Your favorite shows, personalities and exclusive originals. All in one place.
Follow Us Everywhere
Join the party! Don't miss Travel Channel in your favorite social media feeds.
More From Travel
Travel's Best
Stream Travel Channel
Ways to Watch Travel Channel

Privacy Notice
Visitor Agreement
Online Closed Captioning
California Privacy Notice
Accessibility
Discovery, Inc.
Do Not Sell or Share My Personal Information
Food Network
Travel Channel
Cooking Channel
Discovery.com
© 2023 Warner Bros. Discovery, Inc. or its subsidiaries and affiliates. All rights reserved.