welcome --> GHOSTWRITER-AI
Solving insight problems with clarity, simplicity and innovation
Office Add-Ins
Introducing Ghostwriter OpenAI ChatGPT add-in for Microsoft Office – the revolutionary writing assistant allowing you to brainstorm, plan, and create content faster than ever before
Available in the Office Add-in Store
Click on the Get Add-ins button on the ribbon bar, search for Ghostwriter, and click Add
Purchase Options
While big tech makes you the product, I take privacy seriously. I am committed to providing a secure and private experience that puts your privacy first
Ghostwriter Word Pro ** Best Seller!
What's included:
Quick Action prompts
Writing styles
Written tones
Creative setting
Response length
Language translation
OpenAI GPT3, GPT3.5, GPT4
Azure Cognitive Services available
Office 2021/M365/O365
Windows, Mac, Web, iPad
Single user product key
One-time Purchase!
Watch Product Video
Install from Office Store
Price $65.00 USD
Ghostwriter Office Bundle ** Huge Savings!
All 4 Office add-ins
Excel Edition
Outlook Edition
PowerPoint Edition
Word Pro Edition
Price $150.00 USD
Ghostwriter Outlook
Price $50.00 USD
Ghostwriter Excel
Ghostwriter PowerPoint
Ghostwriter Word Basic ** Perfect for Students!
Price $35.00 USD
Autopilot Edition ** NEW - Conversational AI
Works just like ChatGPT
Conversational AI Chat
Works with Excel, PowerPoint, Word
Price $75.00 USD
Profession add-ins.
We are excited to announce our new Word add-ins that are specifically designed to meet the needs of a variety of professionals, including teachers, lawyers, marketers, consultants and many more. Our add-ins are designed to make everyday tasks simpler and more efficient, so you can spend less time worrying and more focusing on what is important.
Profession Purchase Options
Many packages to choose from. If you have another we should have, let us know.
Author Edition
Ghostwriter Author will help you finish your first novel. This edition of our award-winning software focuses on the publishing industries and the many professions that work in it. Ghostwriter Author is the only AI add-in that is specifically written just for you. Break that writers block, finish that project today.
Specialized Microsoft Word Add-in
Personalized for Aspiring Authors
Numerous Publising roles
Types of writing projects
Over 50 genres
Over 50 writing styles
Consultant Edition
Ghostwriter Consultant is a game-changer for consulting professionals, providing unparalleled expertise and support to elevate their business to new heights. With their exceptional services, consultants can unlock their full potential, ensuring success and client satisfaction in today's competitive market.
Personalized for Consulting Scenarios
Many consulting roles\types
What are you creating
Writing Styles
Education Edition
Ghostwriter Education is a game-changer for teachers and professors, providing them with unparalleled support in content creation and lesson planning. With its cutting-edge AI technology, educators can save time and effort while ensuring high-quality, engaging materials for their students.
Personalized for Educator Scenarios
Teacher/Professor types
Working on documents
Voice to be written in
Financial Edition
Ghostwriter Financial is a game-changer for individuals working in banking, investment, or insurance companies, as it streamlines communication and documentation processes with unparalleled efficiency and accuracy. This incredible add-in not only saves valuable time and resources, but also empowers employees to focus on their core responsibilities, ultimately contributing to the overall success and effectiveness of their organizations.
Specialized Actions
Type of financial person
What are you working on
Price $200.00 USD
Government Edition
Ghostwriter Government is a game-changer for individuals working at federal, state, or public organizations, as it streamlines communication and documentation processes with unparalleled efficiency and accuracy. This incredible add-in not only saves valuable time and resources, but also empowers employees to focus on their core responsibilities, ultimately contributing to the overall success and effectiveness of their organizations.
Legal Edition
Ghostwriter Legal is a game-changer for legal professionals, streamlining their workflow by providing unparalleled AI-powered assistance in drafting documents, researching case law, and summarizing complex information. This cutting-edge add-in not only saves valuable time and resources but also elevates the quality of legal work, ensuring that attorneys and law firms stay ahead in the competitive legal landscape.
Personalized for Legal Professions
Attorney roles
Legal document types
Marketing Edition
Ghostwriter Marketing is a game-changer for marketing professionals, offering unparalleled AI-driven solutions that streamline content creation and optimize campaigns with ease. This cutting-edge add-in empowers marketers to achieve exceptional results, revolutionizing the industry and setting new benchmarks for success.
Personalized for Marketing Scenarios
Many marketer types
Work on many document types
Social platform selections
Medical Edition
Ghostwriter Medical is a game-changer for individuals in the medical and healthcare industries, providing unparalleled expertise in crafting well-researched, accurate, and engaging content. With their in-depth understanding of complex subjects and commitment to excellence, they empower professionals to effectively communicate their ideas, elevate their brand, and make a lasting impact in their respective fields.
Personalized for Medical Scenarios
Doctor roles
Document templates
Real Estate Edition
Ghostwriter Real Estate is a game-changer for individuals in the real estate segment, providing unparalleled expertise in crafting well-researched, accurate, and engaging content. With their in-depth understanding of complex subjects and commitment to excellence, they empower professionals to effectively communicate their ideas, elevate their brand, and make a lasting impact in their respective fields.
Personalized for Real Estate Scenarios
Many types of professions
Scientific Edition
Ghostwriter Scientific is a game-changer for individuals in the scientific profession, providing unparalleled expertise in crafting well-researched, accurate, and engaging content. With their in-depth understanding of complex subjects and commitment to excellence, they empower professionals to effectively communicate their ideas, elevate their brand, and make a lasting impact in their respective fields.
Personalized for Scientific Scenarios
Many types of scientists
Do you have a better idea?
After using our add-ins, our customers have some great ideas for their business and we can help.
It's a level of experience that few have ever attained.
The potential of AI technologies is truly remarkable, and I'm proud to have been part of the journey. I'm confident that by leveraging these technologies correctly, businesses of all sizes can benefit from their use.
Having released the Ghostwriter add-ins, I've been inundated with requests for assistance in planning, implementing and customizing AI technologies for specific use cases. I'm confident that I can help your business develop an AI roadmap to ensure you make the most of these technologies, and take full advantage of their potential.
Don't miss out on the opportunity to benefit from the power of AI. Contact me today to discuss how I can help you get the most out of these cutting-edge technologies.
Patrick Husting
Contact me on
Need some help or have some questions, reach out to me at the email below. No SPAMMERS PLEASE
Check out my GETTING STARTED DOCUMENT if you have any questions or issues.
704 228th AVE NE. #813 Sammamish, WA 98074
patrick @ghostwriter-ai.com
Contact me on LinkedIn
Ghostwrite: ChatGPT Email Assistant
ChatGPT comes to Microsoft Word through Ghostwriter add-in
You don't have to wait for Microsoft to use ChatGPT within Microsoft Word.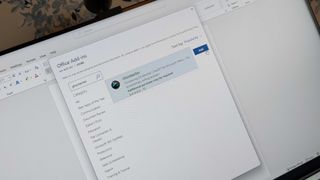 What you need to know
An add-in called Ghostwriter ChatGPT integrates ChatGPT into Microsoft Word.
The tool makes it easier to place text generated by the AI chatbot into documents.
A basic edition of the add-in is available for $10, while the fully featured version costs $25.
Microsoft plans to integrate AI into all of its products , according to company Chairman and CEO Satya Nadella, but you don't have to wait for the tech giant in order to use ChatGPT within Word. A new add-in called Ghostwriter ChatGPT allows you to use the AI chatbot directly within Microsoft Word.
ChatGPT is a powerful tool made by OpenAI. It can generate human-like text by responding to prompts. You can copy and paste text generated by the tool into any app, of course, but Ghostwriter ChatGPT smooths out the process. The add-in places ChatGPT within a panel inside of Word and places text in a document as the tool works.
The add-in, which is made by Creative Data Studios, also includes some handy features, such as the option to configure the length of responses if you pay for the Word Pro Edition. In order to use either version of the add-in, you'll need a free OpenAI key .
Here's what the Word Basic Edition ($10) gets you:
Windows,Mac,Web
Office 2019/2021/MSFT365
one model: ChatGPT
response: about 2 paragraphs
bug fixes for 1 year
single key, we're not netflix
The Word Pro Edition costs $25 and comes with the following:
All the Basic features and
All available OpenAI models
response length configurable
bug fixes and free updates!
To install Ghostwriter ChatGPT, search for it through the Office Add-in Store. Creative Data Studios outlines more information on its website .
Patrick Husting, the creator of Ghostwriter ChatGPT noted that the add-in may eventually be taken down when Microsoft rolls out its own implementation of ChatGPT within Word.
"They might kill it off in a year or two, when they add something to Office, and I'm cool with that, too," said Husting to GeekWire . "What I'm doing is available for everybody to use and take advantage of now, because why wouldn't you?"
Creative Data Studio's website lists an Office Bundle as coming soon. Once released, that bundle will include a ChatGPT add-in for Excel, PowerPoint, OneNote, Outlook, and Word. Anyone who purchases the Word version of Ghostwriter ChatGPT now will receive a discount once the full bundle rolls out.
People should expect to see ChatGPT and AI make their way to more Microsoft products in the near future. The company just announced AI tools within Microsoft Teams Premium, including intelligent recap for meetings. It's also rumored that a new version of ChatGPT will be added to Bing in the coming weeks .
Get the Windows Central Newsletter
All the latest news, reviews, and guides for Windows and Xbox diehards.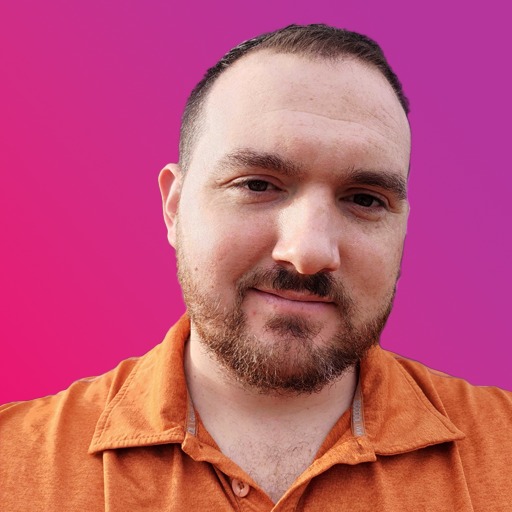 Sean Endicott brings nearly a decade of experience covering Microsoft and Windows news to Windows Central. He joined our team in 2017 as an app reviewer and now heads up our day-to-day news coverage. If you have a news tip or an app to review, hit him up at [email protected] .
2 Microsoft now has a guide on how to install Linux... you read that right
3 Microsoft's Activision Blizzard deal for Xbox is now officially done
4 This Halloween, try these 10 horror games you may have missed for PC and Steam Deck
5 How I destroyed my Steam Deck in the name of aesthetics — a truly horrifying tale
ChatGPT Comes to Microsoft Word With New Ghostwriter Add-in
Laurent Giret
Feb 02, 2023
OpenAI's ChatGPT chatbot is now available in Microsoft Word via an add-in. Ghostwriter, a new third-party add-in from Creative Data Studios is now available from the Office add-in store, and it lets Word users use ChatGPT as a writing assistant.
Just like ChatGPT on the web, the Ghostwriter add-in will allow Word users to create AI-generated text from a specific query. The add-in appears in Word as a sidebar, and it also includes a built-in thesaurus, grammar checker, and dictionary all in one place.
Windows Intelligence In Your Inbox
Sign up for our new free newsletter to get three time-saving tips each Friday — and get free copies of Paul Thurrott's Windows 11 and Windows 10 Field Guides (normally $9.99) as a special welcome gift!
" * " indicates required fields
While Ghostwriter is free to download from the Office add-in store, the tool is not free to use: There is a $10 Basic Edition of Ghostwriter that can only generate two paragraphs, and the $25 Pro Edition supports all OpenAI models and also lets users configure the response length.
Ghostwriter is the work of data modeler Patrick Husting. In an interview with GeekWire earlier this week, Husting admitted that he wasn't sure if Microsoft would allow Ghostwriter on its Office add-in store forever. "They might kill it off in a year or two, when they add something to Office, and I'm cool with that, too," Husting said.
While Microsoft is planning to integrate OpenAI's technologies into its consumer and enterprise products, Husting is already working on ChatGPT add-ins for Excel, PowerPoint, OneNote, and Outlook. An "Office bundle" that includes all the add-ins is coming soon, and customers who already purchased the Word version will be eligible for a discount.
Tagged with
Sign up for our new free newsletter to get three time-saving tips each Friday
Digital Media
Related Sites
About Thurrott
Advertising
Email for Help/Support
Contact Paul
Email our Advertising Team
Our Other Sites
Get a completely free copy of Paul Thurrott's knowledge-packed Windows 11 and Windows 10 Field Guides when you sign up for our new Windows Intelligence newsletter. Three fresh tips in your inbox each Friday:
If you buy through a BGR link, we may earn an affiliate commission, helping support our expert product labs.
Ghostwriter add-in brings ChatGPT integration to Microsoft Word
If there is any remaining doubt that ChatGPT will be more than just a fad , the speed at which the technology is being implemented into popular apps and services should eliminate it. For instance, earlier this week, software developer Patrick Husting released an add-in for Microsoft Word which integrates ChatGPT directly into the productivity app.
Tech. Entertainment. Science. Your inbox.
Sign up for the most interesting tech & entertainment news out there.
By signing up, I agree to the Terms of Use and have reviewed the Privacy Notice.
Husting's add-in is called Ghostwriter, and it allows Microsoft Word users to provide ChatGPT with a prompt from a sidebar in the app. When you write the prompt and click Ask Me , Ghostwriter will immediately generate a response in the open Word document using "advanced natural language processing and machine learning technology."
You can see the Ghostwriter ChatGPT add-in in action in the YouTube video below:
According to GeekWire , Husting came up with the idea for the Ghostwriter add-in after getting fed up with all the copying, pasting, and switching between windows while using ChatGPT for writing assistance. He was initially skeptical that Microsoft would allow the app on its Office Add-ins store, especially given the fact that Microsoft has its own plans to integrate AI into Office. Nevertheless, the add-in went live without a hitch, and is available to purchase right now.
"They might kill it off in a year or two, when they add something to Office, and I'm cool with that, too," Husting told GeekWire this week. "What I'm doing is available for everybody to use and take advantage of now, because why wouldn't you?"
Creative Data Studios (Husting's one-person operation) offers a basic and pro edition of the Word add-in. The basic edition costs $10 and comes with one model (ChatGPT), bug fixes for one year, and provides responses of about two paragraphs. The $25 pro edition uses all available OpenAI language models, lets you choose the length of the response, and includes bug fixes and free updates for as long as the add-in exists. You'll also need a free OpenAI key .
Husting is currently working on a full Office bundle which will bring ChatGPT integration to Excel, PowerPoint, OneNote, and Outlook. If you previously purchased the Word version of Ghostwriter, you'll get a discount code for the Office bundle when it launches.
This article talks about:

Jacob Siegal is Associate Editor at BGR, having joined the news team in 2013. He has over a decade of professional writing and editing experience, and helps to lead our technology and entertainment product launch and movie release coverage.
12 Nintendo Switch games that possess the spirit of Halloween
Max's Top 10 list is filled with creepy movies on Friday the 13th
Marvel's Spider-Man 2 (PS5) launch guide: Release date, preorder, and more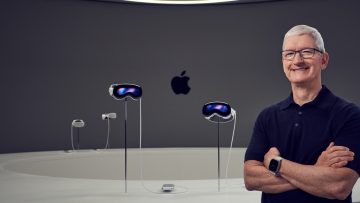 Cheaper Apple Vision Pro will still cost a ton of money
Apple found a way to update iPhones in stores before the boxes are even opened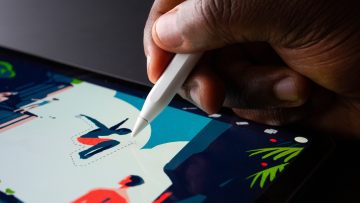 New iPad models and Apple Pencil 3 expected to launch this week
How to replace Siri with ChatGPT on your iPhone 15 Pro
Latest news.
Goldman Sachs really wants to end its Apple Card deal, new report says
ESA's Gaia Observatory revealed half a million undiscovered stars
Scientists finally identified the brain cells that make people unique
This iPhone Lock Screen trick will help stop you from giving anyone your phone while it's unlocked


Let us do the talking.
More time for the conversations that matter to you.
From small talk to big asks, we've got you covered. Enter the specifics of what you need to say and let us do the talking for you.
Speed & Security
Seamless Outputs
Simple to
"I like writing emails!" - said no one ever
Meet Inky. They'll help you write those big emails you've been dreading. The more this little friend gets to know you, the better they'll be at predicting your text. You're going to wish you had an Inky for your real life conversations.
Give Inky The Deets
Enter only the most basic information. For example "Ask landlord to call a plumber- quick!"
Let Them Do The Typing
Inky will float through the page and your email will magically appear (its not really magic but the power of AI 😉).
Approve Before Sending
We're not perfect. We will never send a message without your permission. You can edit to add greater detail and personal touches.
Keep Us Around
Inky will improve over time to give you better responses. Imagine Inky's the little ghost on your shoulder helping you express yourself confidently during any correspondence.
What Our Clients Say
"My social awkwardness holds me back at work, but now I can at least communicate clearly and confidently over email with ghostwrite"
Crispus Allen
"Networking is such a pain for me, I'd literally rather do anything else. I've saved hours letting Inky type for me"
Rebecca de Winter
"Bro this app changed my life. It knows me so well that I don't even send my own emails anymore. It's literally scheduling meetings for me right now!
Victor Pascow
Existing customer? Sign in
how to set up my custom domain
how to install ghost
login not working, how to reset password
cloudflare setup and config
how to make a ghost theme
Write.as + Ghost
How to use Ghost and Write.as together
You might also like...
Enjoy privacy-focussed writing in Write.as and publish directly to your Ghost site with a custom integration
Write.as is a minimalist, privacy-focussed writing platform that allows you to write with minimal distractions and publish seamlessly. Write.as connects with Ghost using a sensible custom integration, so it's possible to publish your content directly to your Ghost site with ease.
Here's how it works:
Create a Ghost channel in Write.as
Before you can port any of your content in Write.as to Ghost, create a new channel by logging into your dashboard and clicking Ghost:
Enter your Ghost Instance URL as yoursite.ghost.io (even if you use a custom domain):
Create a custom integration in Ghost
In order to get the Admin API Key, login to Ghost Admin and navigate to the Integrations page:
Click Add custom integration and create a Write.as integration, providing a name and optional description. Then, copy the Admin API Key to your clipboard and return to Write.as:
Paste this key into your Write.as channel and press Connect .
Create your post in Write.as
The custom integration you just created will add your Ghost publication as a channel to your Write.as account. Once you're happy with your writing and ready to publish it to the world, ensure you have checked your publication in the dropdown menu from the Write.as dashboard:
That's it, once you press the publish icon in the far right corner, your content will go live and be published on your Ghost site:
Next time you need to export your content to Ghost you can get the job done in just a few clicks!
Creator platform
Theme marketplace
Integrations
Feature index
How to install Ghost
Core concepts
Ghost hosting
API documentation
Security overview
Source code
Ghost tutorials
Node.js CMS guide
Open Subscription Platforms
Ghost vs Substack
Ghost vs WordPress
Ghost vs Medium
Ghost vs Memberful
Ghost vs Patreon
Ghost alternatives →
Help center
Community forum
Status Triangle 99.9%
Let us do the talking.
Write emails instantly using AI.
Join 10.000+ users automating email with GhostWrite.
Join 10.000+ users
© 2022 Ghostwrite. All rights reserved.

Order Content
Write Content
Find out the latest developments here on our blog.
What is ghost writing, how does it work and other faqs.
posted by iWriter user Leo
January 10, 2020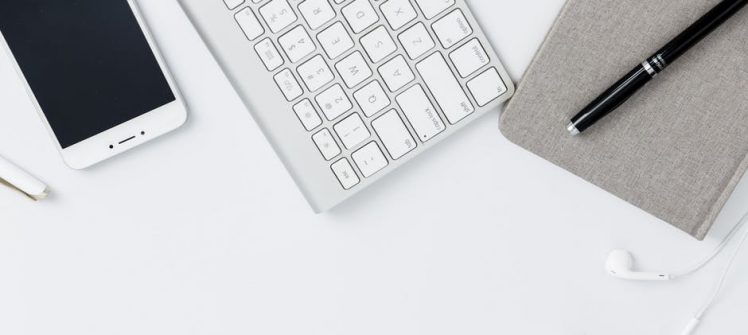 Every year, between 600,000 and 1 million books are published in the US.
As many as half of those are self-published and some are even ghostwritten. As far as ghost writing goes, it isn't just an option for celebrities who don't have the time or know-how to tell their life story.
Blogs, articles, web pages, and more can all be written by a ghost writer. They're a solution for any busy business or individual looking to save both time and money while producing top quality content.
Read on to learn more about what ghost writing is and how it works.
What Is Ghostwriting?
When you hire a ghost writer, you're hiring a professional writer to produce written content on your behalf. Types of written content handled by ghost writers include:
Books/e-books
White papers
Meta descriptions
Product descriptions
The writer takes money in exchange for producing written work, but they don't receive any credit for that work. The original author, whether it be an individual or a business, takes credit for the work.
Importantly, the work reflects the vision of the client. For that reason, the original author usually has a high degree of intellectual involvement in the process.
How to Hire a Ghostwriter
Of course, every ghost writer works differently. In the same vein, every client has different requirements.
So, while the nuances may differ from project to project, below is the general process for hiring and working with a ghost writer.
1. Consultation
This may take place over the phone, through video conference, or in a face-to-face meeting. The client and the ghost writer discuss the needs of the project and figure out if they're going to work well together.
2. Proposal
The ghost writer will produce a proposal of the work to be done. The proposal should include items such as project-specific details of the work, timelines, and costs. The client will accept and sign the proposal before the work begins.
3. Further Interviews and Information
Depending on what type of content is being produced, the writer will have to gather more details from the client. For example, if the content is a book, this may take the form of multiple interviews.
4. Outlines
Once the ghost writer has gathered all the basic information and research that they need, they'll create an outline based on that backgrounding. The outline can be anywhere from 1 to 100 pages, depending on the type of work and the amount of content required.
The client should review the outline, making any necessary revisions. In reality, this should go between the client and the writer a few times until a final draft is agreed on.
5. Publishing and Payment
When the final draft is completed by the ghost writer and approved by the client, it should go back to the writer for one last round of editing.
This can actually require quite a bit of work, depending on the type of content. For example, publishing a book will take a significantly longer time to edit and publish than a blog post.
Following publishing, the client will pay the writer for their work. The ghost writer cedes any legal right to their intellectual property and the work belongs to the client.
How Much Does a Ghostwriter Cost?
The cost of hiring a ghost writer varies by writer and by project. It will also depend on whether or not the ghost writer is given credit.
For example, a ghost written book can cost between $5,000 and $50,000 . On the higher end are ghost written books without credit to the original author and with months worth of research involved. On the lower end are less complex books that are shorter in length and give credit to the ghost writer.
In terms of articles and blogs, many ghost writers will charge by the word. These rates can range anywhere from 1 cent to $1 per word, depending on the length, complexity, and amount of research involved. Just like books, whether or not the writer is given credit will impact this cost as well.
You may also encounter writers that charge hourly rates. These hourly rates include the time spent researching, writing, interviewing, e-mailing, etc. Typically, ghost writers will provide a break down of expected hours in the proposal.
Why Use a Ghostwriter?
There are many benefits to hiring a ghost writer to write your content on your behalf.
The most obvious benefit is how much time and resources outsourcing saves. Most business owners don't have the know-how nor the manpower to have content written in-house. Even if you do have a content marketer, they often don't have time to create topics, research keywords, and write articles.
Speaking of content marketing, a good ghost writer will know SEO and how to operationalize it through content writing . They'll know how to fit keywords into the content naturally and they also understand the importance of headers and link building. This means more traffic to your website and more potential customers.
A ghost writer may also help you develop your ideas and create a more concise message. Through the interview process, they'll pull information from you you may not have thought of and they'll act as a sounding board – except this sounding board has a high degree of expertise in making brainstorm sessions into brilliant content.
Hire a Ghostwriter Today
A ghost writer produces written content for an individual or business. That content is usually not credited to the ghost writer, but to the individual or business who hired the writer.
When you don't have the time or resources to put pen to paper, but you're full of ideas for your book or blog, a ghost writer is a great option. To learn more about hiring a ghost writer through us, register here .
Comments are closed.
Free Lessons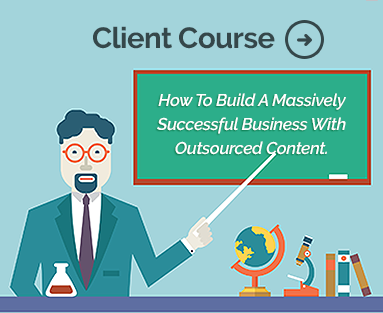 Popular Post
What Is Guest Posting? The Key Basics Explained
Discover SEO Value: Cracking the Code for Business Growth
iWriter Article Writers: Order, Write, and Thrive!
How AI Content Can Improve Your SEO and Your Company's Bottom Line
TheFreeDictionary
Word / Article
Starts with
Free toolbar & extensions
Word of the Day
Free content
ghost·write
composition
ghost dance
ghost driver
ghost estate
ghost fishing
ghost prisoner
ghost story
ghostliness
ghostwriter
ghostwritten
ghubar numeral
GI hormones
Giacometti Alberto
Giacomo della Chiesa
Giacomo Meyerbeer
Giacomo Puccini
Giambattista Lulli
Ghosts of the Fallen
Ghosts of the Forest
Ghosts of the Future
Ghosts of the Revolution
Ghosts on Pegasus Bridge
Ghostscript
Ghostwriters
ghostwrites
ghostwriting
Ghoul of Calcutta
ghoulishness
Ghouls 'n Ghosts
Ghouls vs. Humans
Facebook Share

Ghostwriter
A free open-source markdown editor.
Operating system: Windows
Publisher: Toolsandmore
Release : Ghostwriter 2.7.a
Antivirus check: passed
Last revision: Last week
Report a Problem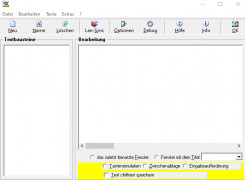 Ghost Writer is a tool designed to implement markdown: a tool created by John Gruber that allows web writers the ability to write their posts in novel format, and then format it to HTML and other complex formats later. The Ghost Writer was designed for ease of use while providing the features blog writers or journalists need. Writers' block is real, that's why Ghost Writer was designed in such a way to start your writing off to a clean slate. With beautiful, sleek designs that encompass minimalism yet provide the spark of creation you need, Ghost Writer solves that.
Provides distraction free writing tool - write now, format later
Built-in aesthetic themes
Support for HTML preview
Export to HTML and other formats
Customize your themes
Drag and Drop images
Completely free and open source!
PUBLISHER DASHBOARD Sign up or Sign in -->
English / French / German / Spanish / Contact us / DMCA / ToS / Privacy Policy
Made with in Cyprus and Greece