The Messenger
'Ghosts' Season 3: New Ghosts, Release Date and Everything to Know
Posted: November 1, 2023 | Last updated: November 1, 2023
The hauntings of Woodstone Mansion will continue, but with a few big changes
TV's friendliest haunting will continue when CBS's Ghosts returns for its third season, though one of the ghosts won't be back to join in on the fun. The second season ended with Sam (Rose McIver) and Jay (Utkarsh Ambudkar) seeing a shaft of light burst through the roof of their haunted house, indicating that one of the ghosts had been "sucked off" to the afterlife . We'll have to wait until the third season premieres to find out which ghost it is, but in the meantime, here's everything else there is to know about the highly anticipated return to Woodstone Mansion. 
Ghosts Season 3 release date 
TLDR: Ghosts will likely return in 2024.
THE DETAILS: Due to the writers' strike and the ongoing actors' strike , Season 3 has not yet gone into production as of November 2023. As soon as the actors' strike has resolved, there should be some good news about when the show will return.
Ghosts Season 3 cast 
TLDR: We expect the entire main cast to return for Season 3 — except, perhaps, for one ghost whose identity will be revealed next season.
THE DETAILS: In the Season 2 finale, Jay and Sam witnessed the heavens open and one of the ghosts ascend to the next plane of existence, which means their haunted house could be missing a spirit next season. Showrunners Joe Port and Joe Wiseman aren't revealing who got "sucked off," even to the cast. Although someone's fate is still up in the air, we expect to see most of the souls who have been wandering the halls of Woodstone to return.
Full cast list
Rose McIver as Samantha, a freelance writer who suddenly inherited a house from a distant cousin. She died very briefly in the pilot, and is now able to see and speak to ghosts. 
Utkarsh Ambudkar as Jay, Sam's husband, a chef who cannot see or speak to ghosts. He and Sam turned the mansion into a bed-and-breakfast. 
Brandon Scott Jones as Isaac, a captain from the Revolutionary War who died of dysentery and was then forgotten. He's now dating the ghost of Nigel, a man he accidentally killed, and when people walk through him, they smell something horrible. 
Danielle Pinnock as Alberta, a lounge singer from the Prohibition era who was murdered. Her murder was solved in Season 2. Her humming is so powerful it can be heard by living people. 
Richie Moriarty as Pete, a travel agent from the 1980s who died when he got hit with an arrow while leading a group of Pinecone Troopers on the Woodstone estate. 
Asher Grodman as Trevor, a stockbroker bro who died in 2000 while wearing no pants. He can interact with physical objects sometimes. 
Sheila Carrasco as Flower, a hippie who died in the woods when she tried to hug a bear. If anyone walks through her, she makes them temporarily high.
Rebecca Wisocky as Hetty Woodstone, the original lady of Woodstone Mansion, and a distant relative to Sam. She's uptight but slowly learning to let go, and her death remains a mystery. 
Devan Chandler Long as Thorfinn, the oldest of all the ghosts. Thorfinn is a viking who can affect electricity. 
Roman Zarazoga as Sasappis. Sass is a Lenape Native American who died on the land before the mansion was built, and loves the smell of pizza. He briefly fell in love with a visiting car ghost.  
Ghosts Season 3 plot
TLDR: Ghosts Season 3 will pick up after the Season 2 cliffhanger ending and will grapple with the consequences after one of the ghosts ascended to the next plane, or in the show's lingo, got "sucked off."
THE DETAILS: Executive producers Joe Port and Joe Wiseman told The Messenger that the loss of one of the ghosts will "be significant, and it's gonna have wide-ranging ramifications." That means it's not a pigeon, as one of the actors hoped, and it's probably not just some random ghost we've never seen before. Port said that Season 3 will involve an "exploration of grief" as the ghosts confront the reality that they could get sucked off at any time.
There are many other ghost-related questions to potentially answer in Season 3, as Port and Wiseman reminded us. We haven't learned how Hetty or Sasappis died, and we also don't know what their ghostly powers are. Port told The Messenger that as Jay works on opening a restaurant at the bed-and-breakfast, there will be construction done on the barn, revealing new barn-dwelling ghosts. 
And speaking of Jay, he remains the sole main character who can't interact with the ghosts… for now. Ambudkar has been pitching ways for Jay to talk to the ghosts, and Port and Wiseman have some ideas in their heads. 
"I don't want to get into exactly how we would do that, but anything's possible," Wiseman told The Messenger. "Something like that would be, like, series-changing dynamics. We would be cautious with something like that, but we've thought of ways to temporarily get by that." 
Ghosts Season 2 recap 
THE DETAILS: As Sam and Jay got their bed-and-breakfast up and running, the ghosts got used to sharing their home with guests. Sam also worked to fulfill some of the promises she made to them and started a podcast about solving Alberta's murder, which has now been solved thanks to Hetty admitting she knew who did it all along. Thorfinn discovered that he had a son who was haunting the neighbors, and Isaac and Nigel took their relationship to the next level, eventually getting engaged. Hetty and Trevor also began hooking up, while Pete got to secretly walk his daughter down the aisle at her wedding. 
After a brief scare in which a woman claimed to be the true heir to Woodstone, Sam and Jay realized how important the house and its ghosts are to them… just in time for the pair to watch one of them get "sucked off." 
Ghosts Season 3 trailer
THE DETAILS: There's no trailer yet, but we'll share it here as soon as it's ready.
Ghosts Season 3 episodes
TLDR:  Season 3 will likely be a shortened season due to the strikes.
THE DETAILS:   Ghosts Season 1 had 18 episodes, and Season 2 had 22 episodes. Season 3 could have around 13, depending on when the actors' strike is resolved.
Shows like Ghosts
THE DETAILS: The Messenger has compiled a list of six comforting and/or spooky comedies and light dramas to watch while you wait for Ghosts to return, including What We Do in the Shadows , iZombie and, of course, Ghosts UK .
Where to watch Ghosts
THE DETAILS: Ghosts Season 3 will air on CBS and stream the day after on Paramount+. Previous seasons of Ghosts are available to stream on Paramount+. 
More for You
Washington state senator behind wealth tax proposal responds to Bezos' departure
The Supreme Court Shot Down Mike Johnson's Argument Against Certifying The 2020 Election
Daily horoscope today: November 4, 2023 astrological predictions for your star sign
Can I collect both my dead spouse's Social Security and my own at the same time? Here are 5 secrets of 'survivors benefits' you need to know
13 Before-and-Afters That Prove a New Haircut Can Make You Look Years Younger
Popular retailer back from bankruptcy, liquidation with new stores
A boomer who moved from California to Tennessee said the slower pace of life and lower cost of living are big pluses
What House Speaker Mike Johnson has said about Social Security and Medicare
Nuclear Bomb Map Shows Impact of New US Weapon on World's Major Cities
'It's not taxed at all': Warren Buffett shares the 'best investment' you can make when battling inflation
These are the psychological, aging and discoloring impacts of wearing makeup daily
Dollar Tree: These 5 Items Are Worth Buying Now
Rep. Jamie Raskin copyedited Rep. George Santos' error-laden thank you letter and sent it back to him
My husband's parents left a $585,000 trust. My sister-in-law is trustee, but blocks our calls and plans to skip town. What can we do?
Downtown San Francisco McDonald's location closes after 30 years: 'Not recovered since the pandemic'
Philadelphia Finally Settles the Debate: How Long Can You Leave Cream Cheese Out on the Counter?
Ukrainian Armed Forces prompt 17,000 desertions without firing single shot: Details
China is Hoarding the World's Gold
Republican Defense Hawks Have Had It With Party Populists
9 Entry-Level Luxury Watches to Start Your Fashion Journey
Try Paramount+
Search shows
TV Provider
Full Episodes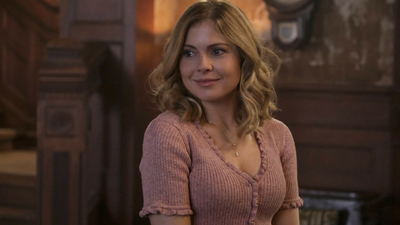 Related Shows
Log in or sign up for Rotten Tomatoes
Trouble logging in?
By continuing, you agree to the Privacy Policy and the Terms and Policies , and to receive email from Rotten Tomatoes.
By creating an account, you agree to the Privacy Policy and the Terms and Policies , and to receive email from Rotten Tomatoes.
Email not verified
Let's keep in touch.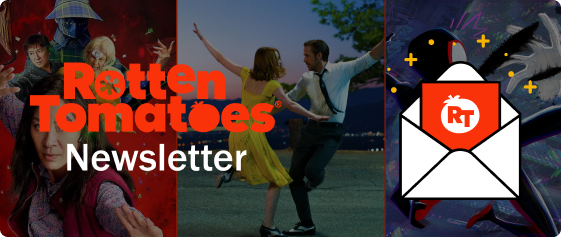 Sign up for the Rotten Tomatoes newsletter to get weekly updates on:
Upcoming Movies and TV shows
Trivia & Rotter Tomatoes Podcast
Media News + More
OK, got it!
Movies / TV
No results found.
What's the Tomatometer®?
Login/signup
Movies in theaters
Opening this week
Coming soon to theaters
Certified fresh movies
Movies at home
Netflix streaming
Amazon prime
Most popular streaming movies
What to Watch New
Certified fresh picks
The Holdovers Link to The Holdovers
Rustin Link to Rustin
Quiz Lady Link to Quiz Lady
New TV Tonight
Invincible: Season 2
Planet Earth III: Season 1
Blue Eye Samurai: Season 1
Black Cake: Season 1
The Gilded Age: Season 2
All the Light We Cannot See: Season 1
Ferry: The Series: Season 1
Love Island Games: Season 1
The Boulet Brothers' Dragula: Season 5
The Wall: Season 5
Most Popular TV on RT
Sex Education: Season 4
The Fall of the House of Usher: Season 1
Loki: Season 2
Scavengers Reign: Season 1
Bodies: Season 1
Fellow Travelers: Season 1
Lessons in Chemistry: Season 1
Gen V: Season 1
Top TV Shows
Certified Fresh TV
Most popular TV
Certified fresh pick
The Gilded Age: Season 2 Link to The Gilded Age: Season 2
All-Time Lists
Binge Guide
Comics on TV
Five Favorite Films
Video Interviews
Weekend Box Office
Weekly Ketchup
What to Watch
100 Best Christmas Movies of All Time – Classic Christmas Films
100 Best Film Noir Movies Ranked
What to Watch: In Theaters and On Streaming
Celebrating Hispanic Heritage
TV Premiere Dates 2023
Your Full List of All Upcoming Marvel Movies — With Key Details!
Trending on RT
Shop Rotten Tomatoes
Five Nights at Freddy's
Killers of the Flower Moon
Home > Ghosts
Ghosts (2021 - Present)
Series info.
Samantha, a cheerful freelance journalist, and Jay, an up-and-coming chef from the city, throw both caution and money to the wind when they decide to convert a huge run-down country estate they inherited into a bed and breakfast -- only to find it's inhabited by the many spirits of deceased residents. The departed souls are a close-knit, eclectic group that includes a saucy Prohibition-era lounge singer, a pompous 1700's Militiaman, a '60s hippie fond of hallucinogens and an overly upbeat '80s scout troop leader. If the spirits were anxious about the commotion a renovation and B&B will create in their home, it's nothing compared to when they realize Samantha is the first live person who can see and hear them.
Starring: Rose McIver, Utkarsh Ambudkar, Brandon Scott Jones, Richie Moriarty, Danielle Pinnock
TV Network: CBS
Premiere Date: Oct 7, 2021
Genre: Comedy
Executive producers: Joe Port, Joe Wiseman, Mathew Baynton, Jim Howick, Simon Farnaby, Laurence Rickard, Ben Willbond, Martha Howe-Douglas, Alison Carpenter, Debra Hayward, Alison Owen, Angie Stephenson
Where to watch Ghosts
Watch Ghosts with a subscription on Paramount Plus, or buy it on Vudu, Amazon Prime Video, Apple TV.
Rate And Review
Ghosts videos, ghosts photos, cast & crew.
Rose McIver
Utkarsh Ambudkar
Brandon Scott Jones
Richie Moriarty
Danielle Pinnock
Asher Grodman
Román Zaragoza
Sheila Carrasco
Rebecca Wisocky
Devan Chandler Long
Executive Producer
Joe Wiseman
Mathew Baynton
Simon Farnaby
Laurence Rickard
Ben Willbond
Martha Howe-Douglas
Alison Carpenter
Debra Hayward
Alison Owen
Angie Stephenson
Today's news
Skullduggery podcast
Conspiracyland
My Portfolio
Personal finance
Daily Fantasy
Horse Racing
GameChannel
Team apparel and gear
Shop BreakingT Shirts
Entertainment
Style and beauty
Privacy Dashboard
Ghosts Season 5: How Many Episodes & When Do New Episodes Come Out?
Viewers of Ghosts season 5 are wondering how many episodes are in the series and when each new episode comes out. This sitcom follows a young couple who inherits an abandoned country house and decides to renovate it into a luxury hotel. However, the couple soon realizes that it is haunted by a group of ghosts from different historical periods.
Here's how many episodes are in Ghosts season 5 and on what day new episodes come out.
How many episodes are in Ghosts season 5?
Ghosts season 5 has 6 episodes.
The episode list is as follows:
Episode 1: Fools
Episode 2: Home
Episode 3: Pineapple Day
Episode 4: En Francais
Episode 5: Carpe Diem
Episode 6: Last Resort
Season 5 premiered on October 6, 2023, and comprises six episodes in total. This series is produced by Matthew Mulot and Pat Tookey-Dickinson. It was directed by Tom Kingsley, Nick Collett, and Simon Hynd.
Alison Cooper and her husband Mike inherit a crumbling Button House. It is haunted by numerous ghosts who have died on its grounds. Both sides unhappy with the arrangement eventually decide to coexist as best they can given the circumstances.
Charlotte Ritchie as Alison Cooper and Kiell Smith-Bynoe as Mike Cooper star in the lead role in this BBC television series. The other cast members include Lolly Adefope as Katherine 'Kitty' Higham, Mathew Baynton as Thomas Angus Thorne, Simon Farnaby as Julian Fawcett MP, Martha Howe-Douglas as Lady Stephanie, Jim Howick as Patrick 'Pat' Butcher, Laurence Rickard as Rogh, and more.
When do new Ghosts episodes come out?
All episodes of Ghosts season 5 are currently available to watch. There are no new episodes.
The official synopsis for the series reads:
"A cash-strapped young couple inherits a grand country house, only to find it is both falling apart and teeming with the ghosts of former inhabitants."
Nicolas Cage's The Flash Cameo as Superman Was Majorly Changed
Nicolas Cage didn't know his Superman cameo in 2023's The Flash would be majorly alterted during postproduction.
Movies Brandon Schreur 27 mins ago
Mortal Kombat 1 Gameplay Trailer Previews Omni-Man DLC
A new Mortal Kombat 1 gameplay trailer has been released showing off the upcoming Omni-Man DLC, which is inspired by…
Games Tyler Treese 37 mins ago
Stephen King Full of Praise for Salem's Lot Remake
The unfairly troubled Salem's Lot remake from Warner Bros. may be ditching theaters for a straight Max release, but it…
Movies Neil Bolt 1 hour ago
New One Piece Gear 5 Casetify Designs Feature Luffy in Gear 5
Casetify has revealed new phone case designs based on Eiichiro Oda's massive manga and anime series One Piece. The collection…
Anime Spencer Legacy 6 hours ago
The post Ghosts Season 5: How Many Episodes & When Do New Episodes Come Out? appeared first on ComingSoon.net - Movie Trailers, TV & Streaming News, and More .
Recommended Stories
Nfl international series: how to watch the miami dolphins vs. kansas city chiefs game in frankfurt.
Here's what you need to know about how to watch the Miami Dolphins vs. Kansas City Chiefs game in Frankfurt.
UFC Sao Paulo live results: Highlights, updates, news from Jailton Almeida vs. Derrick Lewis
Follow the entire card at Ginasio Do Ibirapuera in Sao Paulo, Brazil, with Yahoo Sports as we bring you the latest results and highlights.
How to watch today's Missouri vs. Georgia NCAA college football game
Here's how to watch the Missouri vs. Georgia game today, plus the rest of the Week 10 college football schedule.
College football scores, updates: Missouri vs. Georgia, Oklahoma State vs. Oklahoma and more
Follow all the action during a loaded Week 10 slate.
Mark Zuckerberg shares photos from the hospital after injuring himself while training for an MMA fight
The Facebook tycoon shared he recently underwent surgery to fix his ACL, which he tore doing mixed martial arts.
NASCAR qualifying results: William Byron on pole for Cup Championship in Phoenix; full starting grid
The NASCAR Cup Series will crown its 2023 champion on Sunday at Phoenix Raceway.
Jessica Simpson shares photo from the day she quit drinking as she celebrates 6 years of sobriety
The singer and author is looking back on her struggles as she marks a sobriety milestone.
xAI's 'Grok' chatbot will be available to X Premium+ subscribers only
An AI chatbot from Elon Musk's xAI will be released to X Premium+ subscribers once it's out of beta, the CEO tweeted. He also shared screenshots of conversations with the AI, and said it is designed to have humorous responses and has access to real-time information from X.
Tech layoffs return with a vengeance, Gaza internet collapses and Apple hosts a Halloween event
This edition of WiR covers tech layoffs coming back with a vengeance, internet access in Gaza collapsing, everything announced during Apple's Halloween event and CCleaner's customer database getting hacked. Also on the roster is WeWork filing for bankruptcy, Anthropic raising $2 billion from Google, Costco selling surveillance equipment and X's (i.e., Twitter's) valuation plummeting by 56%.
Clemson hangs on after late fumble for 31-23 win over No. 15 Notre Dame
Notre Dame got three first downs over its final six possessions.
'Ghosts' Season 3: Cast, Plot Details, and Everything We Know So Far
The Arondekars will be missing someone dearly in the next season!
Quick Links
When is ghosts season 3 coming out, where will ghosts season 3 be released, is there a ghosts season 3 trailer, who is making ghosts season 3, what happened in ghosts season 2, who's in the ghosts season 3 cast.
Ever since its debut in October 2021, Ghosts has been a surprise hit with CBS viewers. Adapted from a British comedy of the same name, the show recently completed two seasons and has been renewed for a third . The sitcom quickly rose to prominence over its first two seasons, becoming one of CBS's most-watched new comedies on the network and averaging 7.76 million people each episode. The show's second season has seen an increase in viewers, with an average of more than 9 million viewers each week on linear TV and more than 11 million across all platforms, according to CBS. We can probably expect Ghosts to go on as long as its wildly popular British counterpart if those figures hold steady. The upcoming third season is expected to bring in a new dose of mystery to the Arondekar household after the cliffhanger ending of Season 2 . The show's lead couple Sam (played by Rose McIver ) and Jay (played by Utkarsh Ambudkar ) manage to hold on to the Woodstone, however, they might have lost someone from their newly formed ghost family. It is not revealed to the viewers who it is and that information will likely play a big part in the storyline of Season 3.
So while we wait for the Arondekars to return and join the couple and their friendly-neighborhood apparitions to take us on another ghostly adventure, here's everything you need to know about the cast, plot, and everything else that has been revealed so far about Ghosts Season 3.
Related: 'Ghosts' Season 2 Review: The Spooky Comedy Makes a Wholesome Return
A number of TV shows and films have been affected by the ongoing WGA and SAG-AFTRA strikes , which have caused delays and cancelations of their release dates. Ghosts Season 3 has also been affected by the sudden pause, and hence there is no release date yet. The third season of Ghosts was originally scheduled to air on Thursdays at 8:30 pm ET/PT in the Fall 2023 schedule, but the network has since revised their plans .
As a CBS show, Ghosts airs on the network and streams on Paramount+ , which is also where you can catch up on previous episodes of the show. Here's the link to the landing page for Ghosts on the service:
Watch on Paramount+
Unfortunately, no. Ghosts Season 2 finished its run quite recently in May 2023, and it was renewed for a third season even before its airing in January. Since then there has been no new update about Ghosts Season 3. There has also been no filming done on Season 3 yet due to the strikes, and it might be some time before we can get any kind of information or footage from the upcoming installment of the show. In the meantime, you can watch a clip from Season 2 in the player above to stay in the mood.
Based on the original British television comedy Ghosts , which was created by Mathew Baynton , Simon Farnaby , Martha Howe-Douglas , Jim Howick , Laurence Rickard , and Ben Willbond for BBC, the American version with the same name was developed by Joe Port and Joe Wiseman for CBS Studios. Along with Port and Wiseman and the original creators, Martha Howe-Douglas , Alison Carpenter , Debra Hayward , Alison Owen , and Angie Stephenson serve as executive producers. Jeff Cardoni will return to compose the rib-tickling melodies of the haunting comedy series. Ghosts Season 3 is being developed by Joe vs Joe and CBS Studios, in collaboration with Monumental Television, Them There, Lionsgate Television, and BBC Studios America.
Related: Why Who Got "Sucked Off" on 'Ghosts' Season 2 Is Important
Ghosts Season 3 is expected to pick up exactly where Season 2 left off. The ghosts find themselves in a mess when they take it into their own hands to find the person who killed Alberta about a hundred years ago. Everyone is shocked to find out that it was none other than Hetty's son, who killed Alberta to be with her boyfriend. However, things get even worse when Hetty admits to knowing the truth all along, and it sours her relationship with Alberta. The two do manage to reconcile after a heated debate and a subsequent punishment, but soon a new problem shakes Woodstone.
A new heir, previously unknown to the Arondekars arrives on site and claims that the property belongs to her. She is backed by a piece of fake DNA evidence provided by Dan ( P.J. Byrne ), the deceitful lawyer who represents the Woodstone family estate. However, Sam and Jay manage to wrest control of the Woodstone from his greedy hands after figuring out the self-proclaimed heir's true identity and seeing through Dan's lies. As the couple breathes a sigh of relief after saving their precious B&B, they see a glowing light going out of their home up into the sky. It is an indication that one of the ghosts passed onto the other side, i.e., reconciled with their guilt and was able to move on to the afterlife. However, it is not revealed who it is (Jay wishfully hopes that it is Trevor) and the finale ends right there. The identity of who passed on and what happened to them will be a major part of the plot of Ghosts Season 3.
Except for one actor whose identity we do not know yet, most of the original cast from Ghosts Season 2 will return. The charming pair Samantha and Jay Arondekar, played by Rose McIver and Utkarsh Ambudkar, return as the show's stars. Samantha is a freelance writer who experienced a near-death experience and has since acquired the power to see ghosts. Chef Jay, who is unemployed, makes every effort to support his wife. Trevor Lefkowitz ( Asher Grodman ), Pete Martino ( Richie Moriarty ), Susan Montero ( Sheila Carrasco ), Alberta Haynes ( Danielle Pinnock ), Captain Isaac Higgintoot ( Brandon Scott Jones ), Hetty Woodstone ( Rebecca Wisocky ), Sasappis ( Román Zaragoza ), and Thorfinn ( Devan Chandler Long ) are among the ghosts Samantha can see at their new home. Similar to Season 2, Ghosts Season 3 will also have a number of guest actors who will be revealed later on so stay tuned for those updates!
By providing your information, you agree to our Terms of Use and our Privacy Policy . We use vendors that may also process your information to help provide our services. This site is protected by reCAPTCHA Enterprise and the Google Privacy Policy and Terms of Service apply.
CBS Issues Early Renewals to 3 Series, Including Freshman Hit Ghosts
Michael ausiello, president & editorial director.
Share on Facebook
Show more sharing options
Share to Flipboard
Share on LinkedIn
Submit to Reddit
Post to Tumblr
Share on WhatsApp
Print This Page
Ghosts is in no danger of getting ghosted by CBS : The network has renewed the freshman comedy for a second season . Bull Cancellation: The CBS Drama's Tumultuous 6-Season Run Revisited View List
CBS also handed out early renewals to Monday sitcoms The Neighborhood and Bob Hearts Abishola , for Seasons 5 and 4, respectively. The trio join Young Sheldon , which was previously renewed for three additional seasons (through spring 2024).
TVLine's 2022 Renewal Scorecard has been updated to reflect the pickups.
Season-to-date, Ghosts — which snagged a full-season order from CBS back in October — is averaging 8.1 million total viewers and a 0.9 demo rating (with Live+7 DVR playback factored in), marking the TV season's most watched new comedy and tying NBC's La Brea and ABC's Abbot Elementary as the highest-rated new series. Among all CBS freshmen, it veritably ties NCIS: Hawai'i in total audience.
The Neighborhood (with 6.6 million viewers and a 0.9 demo rating), among all CBS comedies, ties Ghosts for No 2 in the demo while ranking second in audience; Bob Hearts Abishola (6.6 mil/0.7) comes in third in both measures.
"We're thrilled to bring back television's four most-watched comedies for next season, and I'm proud of the incredible team that maintains CBS' position as the clear leader in comedy," said network president Kelly Kahl in a statement. "Joe Port and Joe Wiseman, together with a breakout cast and exceptional writers, have done a superb job of adapting Ghosts for the U.S. and absolutely making it their own. This smart and charming show is delivering new creative highs, not to mention scaring up new audience highs, every week."
Watch the Ghosts ensemble react to the renewal news below…
This may be no surprise to anyone who watches and loves #GhostsCBS , but we still found a way to surprise the cast with this good news— Ghosts is officially renewed for Season 2! pic.twitter.com/8enZVIcp8I — Ghosts (@GhostsCBS) January 24, 2022
Cancel reply
80 comments.
Email * Your email address will not be published. We will notify you when someone replies.
Notify me of follow-up comments by email.
I love all 3 shows. GHOSTS an amazing new series
Not surprised at the news for "Ghosts", given how successful it's been, but still, yay to hear this regardless :)!
Wow! I thought Ghost was going to do one of the first cancellations of the season. I'm glad it wasn't
Rose McIvers is simply made to star in TV hits. Her looks, talent, and personality make her ideal for the medium. She simply glows with whomever is on the screen with her. . They got the casting on this show absolutely perfect. I personally think they will shed a few of the ghosts over the next few years, but I wouldn't be shocked if that does not come to pass. . I am interested in how the show works when they get the B&B going, but other than that this show could run for a decade.
I don't know. I won't be surprised if Flower doesn't go along to season 2. The rest of the cast . . . totally!
She is by far the most successful ex-power rangers actress!
The show is already planning it's 4th season over in the UK and still have 8 ghosts. One them is a caveman rather than a Viking and a witch trial victim rather than a hippie. If done right they have a lot of stories to pull from and could be a long running show here as well.
I guess the Native American is different as well but they are all pretty much the same even with the difference in characters on the surface.
Glad about Ghosts. It's hilarious
Yay! Those are the only three comedies I watch on CBS.
Happy about this news. Glad Ghosts is coming back for another season. Thank you CBS!
Ghosts is the only sitcom I watch on CBS so, I'm definitely glad the renewal!!😃
I wonder when we will know about NCIS and NCIS: Los Angeles?
The NCISes rarely get renewed before April. Much, much costlier decisions.
So happy to see Ghosts had been renewed. It's a funny yet heartwarming show. The cast is perfect and they all have great chemistry. One thing tho…have ALL the ghosts in each episode
Yea for Ghost! One of the best in years!
I read somewhere that moving forward for future episodes they are going to have all the ghosts in each episode.
So glad about Ghosts – it's wonderful!
Note: Pretty soon, they're gonna have to rename YOUNG Sheldon!
Young Sheldon can be canceled anytime as far as I'm concerned. It's unrealistic and I've NEVER liked it. Who the heck allows their child to disrespect elders like Sheldon does, especially at his age and the supposedly Christian family? Allowing him to have and do anything he wants is only teaching him to disrespect everyone, which he was still doing on BBT. It has always been his way or the highway.
B Positive jumped the shark when Gina bought the assisted living facility.
United States of AL was good the first season but is just blah, blah, blah now. It has lost it's shine.
I LOVE Ghosts, It's funny and holds your attention. Hetty telling Elias that he could go to He!! was the best!
Bob Hearts Abishola is great and funny with the mixing of cultures. The Neighborhood is funny also with the same premise. I was afraid it would be canceled once Bob and Abishola got married, but it has only gotten better.
That last sentence was supposed to be before my The Neighborhood comment. Sorry about that. I thought I had changed it before I hit "Post Comment."
Guess this means I can start Ghosts now! Lol, my Mom will be pleased about The Neighborhood
why did you hold back,the ratings have been great since the start.
It's a wonder anything gets renewed with people like you.
if you're not in a Nielsen family your viewership does not matter, so waiting for renewals is a great strategy if you don't like watching canceled shows
I'm not sure if that entirely is true anymore, there are other metrics to consider especially since CBS has its own premium streaming service. Popularity amongst paying Paramount+ users can also make an impact, since they can directly track viewership trends and the money goes straight into the network's pocket.
Has more to fo with international sales, they make a ton of money overseas syndicating known name dramas.
Sitcoms have always been a issue as CBS has never found a way to make money off paramount owned sitcoms, their will deal has kept them in business for years and then sony
this is exactly how shows like Bull and Seal Team kept getting renewed though I wonder if this is it for ST.. Bull has already pulled the cord… Lots of Intl and Syndication for CBS shows.
that's how i watch. i have paramount+ without commercials.
I would imagine that the networks have complicated formulas to assess the value of shows on the schedule, incorporating international sales, on demand, streaming on multiple platforms, and DVD sales in addition to live and DVD viewers. They are probably competing with sports teams to hire the best analytics people just to figure out how to value streaming and DVR viewers versus live viewers seeing the commercials. There may even be some value assigned to shows attributable to the fees paid by cable, satellite, and other live services that pay affiliates to carry the local stations. Daily Nielsen numbers are increasingly poor proxies for a show's popularity or revenue generation value.
yay so glad ghosts made it, such a funny show <3
I'm not surprised and I'm thrilled that my favorite new show will be back next year! The cast looks so excited with the renewal news. They really deserve this early good news. Congratulations Ghost!
Wonderful news about Ghosts!!!
I gave up on Ghosts after watching the first couple of episodes but forgot to delete it from my shows to be recorded on my DVR. So happy that I forgot to do that because I gave the show a second chance after reading some great reviews and now thoroughly enjoy it.
Still can't believe that The Neighborhood is still around. I gave that one a second chance when it first started but couldn't give it a third chance.
Bob/Abishola is one of the best sitcoms on TV today. In my view, second only to the marvelous Young Sheldon.
Seriously? I got hooked from the first few minutes. I'm always worried about cancellations when I fall in love with a new series. Since the classics of the 90s, I consider pretty much all the comedies on all the networks to be dumb. It was so refreshing to see Ghosts and actually laugh out loud. I can't count the number of series I loved that got canceled after one or two seasons, while so many shows, especially stupid "reality" shows, get renewed year after year.
Watch it more than once! You pick up on some of the funniest things you missed the first time,. Hetty asking if there was enough room in the van for his potatoes 🙃
Ghosts is truly a gem this season. It's fun to watch the BBC version of this show and contrast the two. I agree that all the ghosts should be in every show.
Between Ghosts and Young Sheldon I am thrilled!!!
Awesome! I want to see a lot more Ghosts!
'Ghosts' is a fantastic show. The British 'Ghosts' is wonderful and the American version did not let them down.
I like both version too. Last weekend I binge watched all 3 seasons of the British version on HBO Max. Excited for another season of the American version!
I loved both versions as well! We don't always get the American version of a British show right, but they did this time
Glad it's official… but never really in doubt.
Ghosts has done what the Unicorn, Al and B+ couldn't… add viewers instead of bleed them.
I'm not surprised. It's such a fun show. I'm glad that it's getting the viewership it deserves.
Called it on Ghost's renewal !! (not that it wasn't an almost certainty of renewal when ratings/viewership still stayed strong after episode 5)The fact that it 's one of the shows confirmed to be represented at Paleyfest virtually sealed that the deal's in place. Given the number of "doubting Thomases"of having any chance at all of surviving when it was first announced only adds to it's charm..everybody loves it when an underdog becomes a champ!
GHOSTS is a throwback to the type of silly sitcom that made CBS popular in the 1960's – "Beverley Hillbillies" – there's a show with the most outlandish premise, became the biggest show on TV for several years – still holds the record for the highest rated non-special sitcom episode ever ("Granny and The Giant Jack-Rabbit"!), 9 season run and is "evergreen" to this day.
For the first time in 17 years, we finally get a hit sitcom based on a British format as well. ("The Office" being the last one.)
Huzzah!! This is great news! Ghosts is hilarious and has a fantastic cast. I've rewatched every episode. It's well worth a second-look if the first episode didn't grab you.
Huzzah indeed!! Rose is always a delight but Utkarsh Ambudkar deserves a lot of credit. If this role were played as standard sitcom befuddled husband I don't think I'd like the show nearly as much. I love Jay
Most Popular
You may also like.
Ghosts (2021– )
Full cast & crew.
Series Directed by
Series writing credits , series cast , series produced by , series music by , series cinematography by , series editing by , series casting by , series production design by , series art direction by , series set decoration by , series costume design by , series makeup department , series production management , series second unit director or assistant director , series art department , series sound department , series special effects by , series visual effects by , series stunts , series camera and electrical department , series animation department , series casting department , series costume and wardrobe department , series editorial department , series location management , series music department , series script and continuity department , series transportation department , series additional crew .
Release Dates | Official Sites | Company Credits | Filming & Production | Technical Specs
Contribute to This Page
Recently Viewed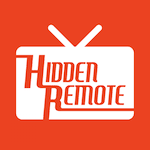 Hidden Remote
"The Baby Bjorn" – Sam meets a Viking ghost at the Farnsbys' house who has an unexpected connection to Thorfinn. Also, Trevor devises a new method for the ghosts to trade favors, on the CBS Original series GHOSTS, Thursday, Nov. 3 (8:31-9:01 PM, ET/PT) on the CBS Television Network, and available to stream live and on demand on Paramount+. Pictured (L-R): Devan Chandler Long as Thorfinn, Brandon Scott Jones as Isaac, Sheila Carrasco as Flower, Utkarsh Ambudkar as Jay and Rose McIver as Samantha. Photo: CBS ©2022 CBS Broadcasting, Inc. All Rights Reserved. Highest quality screengrab available.
Ghosts season 3 release updates, delay, and everything we know so far
It's about to be fall, and as many TV lovers across the globe are getting ready to tune into new seasons of their favorite broadcast shows, those looking to watch new episodes of some of the biggest American productions will be disappointed. That is, of course, because of the ongoing writers' and actors' strikes which are postponing a long list of shows and movies. Unfortunately, Ghosts season 3 is in that boat.
All eyes are on when Ghosts season 3 will premiere. After all, we need answers after that shocking turn of events at the end of season 2. The American version of the beloved British sitcom of the same name was developed by Joe Port and Joe Wiseman and premiered on CBS in 2021. It quickly became a favorite amongst viewers because of its unique concept and heartwarming storylines.
The good news is that Ghosts has been renewed for a third season, but the bad news is we might still be waiting a while for it to premiere. So let's get into everything we know about the upcoming installment so far.
Fans didn't have to worry about the fate of Ghosts , as CBS gave the sitcom an early renewal. The third season was announced in Jan. 2023 while the second season was still airing! At the time of the renewal, the president of CBS Entertainment, Amy Reisenbach, said of the show's success:
"This season, executive producers Joe Port, Joe Wiseman and the brilliant cast delivered episodes that far surpassed our expectations. From the opening of the Woodstone B&B to epic Halloween and Christmas episodes, we have thoroughly enjoyed getting to know our 'Ghosts' even better. Much like our viewers, we love them more each and every week. As the series continues to win fans on broadcast and streaming, we're thrilled to bring back this touching and hilarious comedy for a third season."
The show's official Instagram account was quick to share the season 3 renewal news, and expectedly, fans flocked to the comments to share their excitement.
"Ghost Father of the Bride" – After learning that Pete's daughter, Laura (Holly Gauthier-Frankel), is getting married, Sam, at Pete's behest, tries to convince her to hold her wedding at Woodstone B&B. Also, Alberta and Isaac team up to solve the mystery of what happened to Crash's (Alex Boniello) head, on the CBS Original series GHOSTS, Thursday, April 13 (8:31-9:01 PM, ET/PT) on the CBS Television Network, and available to stream live and on demand on Paramount+. Caroline Aaron returns as Carol, Pete's Wife. Pictured (L-R): Devan Chandler Long as Thorfinn, Roman Zaragoza as Sasappis, Richie Moriarty as Pete, Asher Grodman as Trevor, Rose McIver as Samantha, and Rebecca Wisocky as Hetty. Photo: Jonathan Wenk/CBS ©2022 CBS Broadcasting, Inc. All Rights Reserved.
Right now, all we know for sure is that Rose McIver will return as Sam and Utkarsh Ambudkar will be back as Jay in Ghosts season 3.
One of the ghosts is gone. They've crossed over to the next existence, but it's not clear who is leaving us. Is it possible that we're losing Alberta now that she's found out who killed her? Is Pete leaving after getting the chance to walk his daughter down the aisle? Maybe it's Flower, who stepped up and opted for commitment.
We're sort of hoping that it's a basement ghost or one of the others on the property that we haven't really come to know and love. However, the UK version did bring this storyline with Mary being the one to leave. That was due to Katy Wix's schedule and wish to move on from the show, though. Her basement counterpart was also missing in season 4 .
Ghosts season 3 delayed by writers' and actors' strikes
Unfortunately, although we know that Ghosts season 3 is happening, we don't know when. And that's because the studios won't budge and come to a compromise with the actors and writers. In case you haven't been keeping up with entertainment industry news, the Writers Guild of America (WGA) went on strike against the Alliance of Motion Picture and Television Producers (AMPTP) in May 2023 after not being able to come to an agreement on their new contracts.
Then, in July 2023, the Screen Actors Guild and American Federation of Television and Radio Artists (SAG-AFTRA) faced the same dilemma with the AMPTP and went on strike as well. That means that since the two unions went on strike, writers and actors cannot work on projects associated with the AMPTP. This includes CBS shows like Ghosts , along with all of the other American broadcast shows that were expected to return for the fall 2023 season.
At the time of this writing, Ghosts season 3 does not have a premiere date. That said, we know for sure that the sitcom is not returning in 2023. CBS has released their schedule for fall 2023 , and many of their scripted shows are absent. We'll be getting a lot of reality TV like Big Brother , Survivor , and The Amazing Race , along with reruns of their biggest series.
The good news about the situation is that Ghosts did get an early renewal, so writing work could've started right away. The show needs to be filmed in late spring and throughout the summer due to the costumes of the characters. It gets extremely cold in Montreal in the winter, and the characters can't add layers to their costumes since they're, well, ghosts.
If enough scripts were written, it could mean that the series could potentially return in the first half of 2024. The thing is, though, even if the season is written, filming is not complete. So it all depends on when the strikes end and when Ghosts season 3 can begin filming. Most of the broadcast shows are in the same boat, though this one might have an advantage with its early renewal — despite potential issues with the costumes.
Ghosts season 2 ending explained
During the second season, we got closure over Alberta's murder. It turns out that Hetty knew who killed Alberta along, and it caused a rift between them. Then there was the chance that Sam and Jay would lose the property due to inheritance issues. Well, that turned out to be a con, and the house is safe. Not all the ghosts are. Someone was "sucked off" at the end of the season. Sam couldn't tell who, and neither could we.
Of course, we don't have details of the third season just yet. We're sure to see the start of the season focused on who was "sucked off" and what that means for the other ghosts.
It is possible that Nigel is the one to go. He wasn't a main character, and his exit will lead to a lot of conversations about grief. Isaac was just getting to the point of acceptance. They were happy and engaged, and then all of a sudden Nigel is taken from him. While the ghosts have had to deal with the grief of the living going on without them, they've not had to deal with the grief of losing someone they love—of having to go on without that person. So, this is a chance to explore that if it is Nigel.
That's all we know about Ghosts season 3 so far! Keep up with at Hidden Remote for all the latest updates on CBS shows and more.
Ghosts is available to stream on Paramount+ .
FanSided Entertainment staff has contributed to this report.
Published on 09/20/2023 at 2:52 PM EDT
Last updated on 10/03/2023 at 10:43 AM EDT
Hidden Remote 1 month Big Brother spoilers: Who wins Veto on Big Brother tonight? (September 20, 2023)
Hidden Remote 1 month Is Victor Newman leaving Young and the Restless?
Hidden Remote 1 month Fire Country Season 2 release updates and everything we know
Hidden Remote 1 month CSI: Vegas season 3 release updates, cast, synopsis and more to know
Hidden Remote 1 month Fire Country season 1 DVD review: Best for fans of the show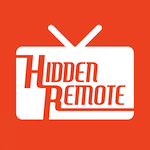 FanSided.com
Our 300+ FanSided Sites
Ghosts on CBS: how to watch season 1 and what we know about season 2
The new CBS comedy Ghosts is based on a British sitcom of the same name.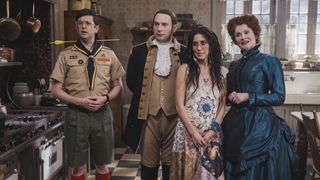 CBS' Ghosts was one of the new shows for the network in the 2021-2022 TV season, and it proved to be a hit. Adapted from a British TV series of the same name, Ghosts joins CBS' comedy repertoire of Young Sheldon , United States of Al and B Positive on Thursdays, as well as The Neighborhood and Bob Hearts Abishola across the week.
Joe Port and Joe Wiseman, a writing duo that have previous credits for New Girl and Zoey's Extraordinary Playlist , developed the series for American TV from Tom Kingsley's original series Ghosts , which debuted on BBC One in 2019 and is still on air in the UK.
Now that the American version of Ghosts has come to the end of the first season and already has earned a renewal for season 2 , here is what you need to know about how to watch Ghosts season 1 and the bits of info we have on season 2 so far.
How to watch Ghosts season 1
All episodes of Ghosts season 1 are available to stream right now on the Paramount Plus streaming service. Pluto TV, a free ad-supported service, also has most of the Ghosts season 1 episodes. Episodes and the full season are also available to rent digitally on-demand.
CBS may also opt to air some episodes of Ghosts season 1 on the network between now and the new fall TV season. To catch those, you'll need to have access to CBS through either a traditional pay-TV cable/satellite service (all of which offer CBS), a TV antenna to receive local CBS station signals or a live TV streaming service that carries CBS: fuboTV , Hulu with Live TV and YouTube TV .
UK viewers are finally getting the chance to see the US adaptation of Ghosts , with the entire first season of the show available to stream starting November 20, 2022.
When is the next Ghosts episode?
Ghosts season 1 has aired all of its episodes. It has already been renewed for a second season, which is expected to premiere on CBS as part of the network's fall 2022 lineup. A specific date is not available at this time.
What is the plot of Ghosts?
Here is the official synopsis for Ghosts , per CBS:
" Ghosts is a single-camera comedy about Samantha and Jay, a cheerful freelance journalist and up-and-coming chef from the city, respectively, who throw both caution and money to the wind when they decide to convert a huge rundown country estate they inherited into a bed & breakfast—only to find it's inhabited by the many spirits of deceased residents who now call it home. The departed souls are a close-knit, eclectic group that includes a saucy Prohibition-era lounge singer; a pompous 1700's Militiaman; a '60s hippie fond of hallucinogens; an overly upbeat '80s scout troop leader; a cod-obsessed Viking explorer from 1009; a slick '90s finance bro; a sarcastic and witty Native from the 1500s; and a society woman and wife of an 1800's robber baron who is Samantha's ancestor, to name a few. If the spirits were anxious about the commotion a renovation and B&B will create in their home, it's nothing compared to when they realize Samantha is the first live person who can see and hear them."
SPOILERS AHEAD as we are going to get into some of the events of the Ghosts season 1 finale. So if you're not caught up probably best to go watch the show before reading on.
In "Farnsby & B," Sam and Jay are just about ready to officially open their B&B, but realize that they have a nearby competitor, the Farnsby & B. Sam and Jay challenge the rival establishment to a game of pickle ball with the winner getting to remain open. They beat Farnsby & B and are now ready to welcome their first guests. Or so they think.
Earlier in the episode, after Sam and the ghostly occupants of the house have gotten to know each other, Thor says that she can lift the curse he set upon the house at the beginning of the season. However, worried that doing so would prevent her from continuing to see the ghosts, and perhaps wondering what's the worse that could happen, Sam chooses not to lift the curse.
Just as the first guests arrive, the house crumbles to ruins. Is this the result of Thor's curse or is it simply a coincidence?
Who is in the Ghosts cast?
Ghosts is certainly an ensemble comedy, with the primary cast being made up of Rose McIver, Utkarsh Ambudkar, Danielle Pinnock, Brandon Scott Jones, Sheila Carrasco, Richie Moriarty, Devon Chandler Long, Asher Grodman, Román Zaragoza, Rebecca Wisocky.
Here is who they all play in the show:
Rose McIver - Sam
Utkarsh Ambudkar - Jay
Danielle Pinnock - Alberta
Brandon Scott Jones - Isaac
Sheila Carrasco - Flower
Richie Moriarty - Pete
Devon Chandler Long - Thorfinn
Asher Grodman - Trevor
Román Zaragoza - Sasappis
Rebecca Wisocky - Hetty
No official announcement has been made about who is returning for Ghosts season 2, but we can make a pretty good guess that McIver and Ambudkar, along with the main ensemble of ghosts, will all be back.
Now that the season has concluded, stars Rose McIver and Brandon Scott Jones spoke about the events of the finale and their characters' arcs. They do go into spoilers so be sure you're caught up before reading them.
Is there a Ghosts trailer?
CBS released a two-minute trailer for Ghosts that introduces fans to both Sam and Jay as well as their new ghost friends. Watch it below.
Get the What to Watch Newsletter
The latest updates, reviews and unmissable series to watch and more!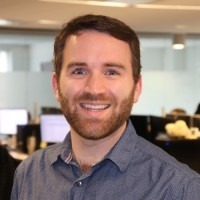 Michael Balderston is a DC-based entertainment and assistant managing editor for What to Watch, who has previously written about the TV and movies with TV Technology, Awards Circuit and regional publications. Spending most of his time watching new movies at the theater or classics on TCM, some of Michael's favorite movies include Casablanca , Moulin Rouge! , Silence of the Lambs , Children of Men , One Flew Over the Cuckoos Nest and Star Wars . On the TV side he enjoys Peaky Blinders , The Marvelous Mrs. Maisel , Saturday Night Live , Only Murders in the Building and is always up for a Seinfeld rerun. Follow on Letterboxd .
Power Book III: Raising Kanan season 3 — release date, trailer, cast and everything we know about the drama series
Shōgun: release month, trailer, cast and everything we know about the Samurai series
Everything Christmas: release date, trailer, cast and everything we know about the Hallmark Channel movie
Most Popular
By Terrell Smith November 01, 2023
By Tom Bedford November 01, 2023
By Phil Nickinson November 01, 2023
By Nicholas Cannon November 01, 2023
By Nicholas Cannon October 31, 2023
By Lucy Buglass October 31, 2023
By Elaine Reilly October 31, 2023
By Tom Bedford October 31, 2023
2 Power Book III: Raising Kanan season 3 — release date, trailer, cast and everything we know about the drama series
3 The Killer Review: Fincher's ice cool thriller is narrowly off-target
4 Shōgun: release month, trailer, cast and everything we know about the Samurai series
5 How to watch BravoCon 2023: stream the panels online
Ghosts season 5: Release date, synopsis and latest news
Get ready to say goodbye.
David Craig
Share on facebook
Share on twitter
Share on pinterest
Share on reddit
Email to a friend
Comedy fans are counting down the minutes until Ghosts returns, with the paranormal sitcom now firmly established as one of the BBC's most popular scripted shows.
Viewers have found a lot to love from its colourful cast of apparitions – who span history from the dawn of man to the 1990s – as well as their mortal landlords Alison (Charlotte Ritchie) and Mike (Kiell Smith-Bynoe).
But this latest reunion is sure to be bittersweet, as the Ghosts creators have confirmed that the show will be ending with season 5 , prompting concern that we could be in for some emotional moments as things wind down.
For example, it was recently teased that fans would get what they've been "waiting for" with The Captain's story , hinting at a plan to pick up his long-gestating storyline involving a lost love.
Read on for more on what to expect from Ghosts season 5.
Ghosts season 5 release date
CONFIRMED: Ghosts season 5 will premiere on BBC One at 8:30pm on Friday 6th October 2023 . All episodes will be available to stream on iPlayer from 9pm that same night.
As was the case with earlier entries, the final instalment of Ghosts will consist of six episodes in total.
Be the first to get the latest drama news, direct to your inbox
Keep up to date with all the dramas - from period to crime to comedy
By entering your details, you are agreeing to our terms and conditions and privacy policy . You can unsubscribe at any time.
Ghosts season 5 cast
Ghosts season 5 sees the return of the loveable gang of deceased Button House residents, who are played by the show's co-creators and writing team.
They are: Mathew Baynton (Thomas), Simon Farnaby (Julian), Martha Howe-Douglas (Lady Button), Jim Howick (Pat), Laurence Rickard (Robin and Humphrey) and Ben Willbond (The Captain).
In addition to their main roles, it has also been confirmed that the so-called "plague pit" victims will be making an appearance in this final chapter of the show.
The Ghosts cast also includes Lolly Adefope as the ever emotional Georgian noblewoman Kitty, while Charlotte Ritchie and Kiell Smith-Bynoe play living homeowners Alison and Mike.
Character actor Geoffrey McGivern has been a regular guest star throughout the series as wealthy neighbour Barclay Beg-Chetwynde, so it's possible that the Coopers could have one more run-in with him, too.
However, Katy Wix will not be back as her witch trial victim Mary was memorably "sucked off" to the next plain of existence in Ghosts season 4.
Is Ghosts ending with season 5?
Sadly, it's true! Ghosts is coming to an end with its fifth season on BBC One and iPlayer, with fans still coming to terms with the shocking news.
A statement from the cast read: "After five incredible years haunting the halls of Button House, we have decided that the time is right to let our beloved sitcom Ghosts rest in peace.
"We have just wrapped filming on our fifth and final series and we can't wait to share it with you all later this year. We could never have imagined the reception the show has enjoyed, or the fun we have had making it, and we would like to thank our amazing cast and crew as well as everyone at BBC Comedy, BBC1 and Monumental Television for their tireless support.
"But most of all, we'd like to thank everyone who watches."
What will happen in Ghosts season 5?
After word came through that Ghosts would be ending, speculation then shifted to how exactly things will pan out for our beloved Button House gang.
The synopsis for the final episodes teased that Alison and Mike will "contemplate a new chapter that could have a huge effect on the Ghosts' (after) lives".
This could be interpreted in any number of ways, but of course, the most worrying thought is that the couple could sell up and move away, separating them from their paranormal pals for good.
The previous instalment saw them attempt to spin some money out of their derelict estate by setting it up as a B&B, but this ended in disaster when a blaze made short work of their cosy guest house.
Is there a Ghosts season 5 trailer?
There's no trailer for Ghosts season 5 just yet, but we'll be sure to update this page once it arrives.
Ghosts season 5 is coming to BBC One and iPlayer on Friday 6th October 2023. Check out more of our Comedy coverage or visit our TV Guide and Streaming Guide to find out what's on.
Try Radio Times magazine today and get 10 issues for only £10, PLUS a £10 John Lewis and Partners voucher delivered to your home – subscribe now . For more from the biggest stars in TV, listen to The Radio Times Podcast .
Subscribe to Radio Times
Try 10 issues for £10!
WIN a theatre break to see UNBELIEVABLE
One reader will win four tickets to see UNBELIEVABLE plus an overnight stay at a Thistle hotel.
FREE guide to equity release
Guide written by Radio Times Paul Lewis, find out whether equity release could work for you.
The best TV and entertainment news in your inbox
Sign up to receive our newsletter!
Ghosts 2023: CBS Confirms 2-Episode Premiere Date for UK Series
The original British incarnation the comedy series Ghosts will premiere on CBS in November 2023 in the United States.
The CBS show Ghosts concerns a young couple played by Rose McIver and Utkarsh Ambudkar who come into possession of an old Victorian-era mansion. The two quickly discover that the grounds are haunted by an assortment of quirky apparitions who once perished there.
What some might not know is that Ghosts was based on a 2019 UK series of the same name that follows essentially the same premise. Both series have been very well-received with critics and fans alike finding the show quite funny and charming.
The BBC's Ghosts to Air in the United States
According to a press release from Paramount , the UK version of Ghosts will premiere in the US on CBS on Thursday, November 16, 2023.
The first episode of Series 1, titled "Who Do You Think You Are?" will be broadcast on that date starting at 9:00 p.m. ET, while episode 2 of the first series, "Gorilla War," will follow at 9:30 p.m. ET.
Additionally, Ghosts ' American counterpart will serve as a lead-in to the British series, also airing on the 16th at 8:30 p.m. ET.
Why Is CBS Showing the British Ghosts?
So, why is CBS electing to air older episodes of the UK version of one of their popular programs? 
This is being done because of the recently concluded writers' strike and the still-ongoing actors' strike. Because of these work stoppages, CBS does not have new episodes of Ghosts filmed and ready for the fall season.
Writing work has begun on the American Ghosts ' third season, however, with the writers' room having reopened in early October . But until SAG-AFTRA reaches a new agreement with the studios, production cannot resume.
As for viewers who want to check out more of the original UK take on the series, it's now a bit more challenging to accomplish that, with all three seasons having been removed from their streaming home on Max in mid-September.
LATEST NEWS
International edition
Australia edition
Europe edition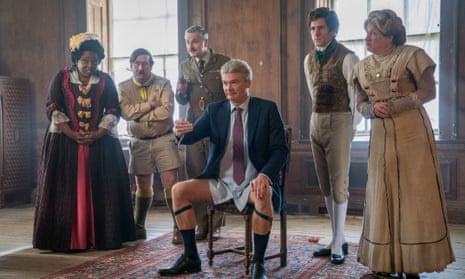 TV tonight: the brilliant last series of Ghosts approaches the end
The restless spirits of Button House resort to a game of Blankety Blank. Plus Danny Robins investigates some rather more scary goings on in Uncanny. Here's what to watch this evening
8.30pm, BBC One
As the end approaches, Ghosts is finding beautifully light ways to explore weighty topics. This week, the concept of eternity: as Mike and Alison's earthly needs become ever more pressing, those of the ghosts become more trivial. While the owners are showing some prospective buyers around the property, the ghosts are bored. So they get down to staging their own version of Blankety Blank. Funny, charming and gently profound. Phil Harrison
Unreported World: Mexico's Exotic Pet Trade
7.30pm, channel 4.
In Mexico, exotic pets (such as tigers and snakes) have become something of an obsession among the elite. Clearly, while ownership of a semi-domesticated lion is quite the dinner party conversation-starter, there are downsides to this trade in terms of safety, illegality and welfare. Anja Popp investigates. PH
Have I Got News for You
9pm, bbc one.
Jack Dee reaches the milestone of 20 episodes as host in this edition of the topical panel show. He's joined by guests including comedian Emmanuel Sonubi as they discuss current affairs that could certainly benefit from the kind of laughs in which this programme specialises. Alexi Duggins
9pm, BBC Two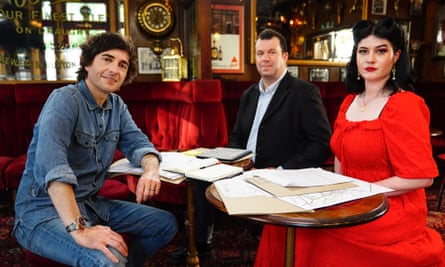 For the final instalment in this podcast adaptation, Danny Robins investigates a case of supernatural student digs. Thirty years ago, Oxford University undergraduate Heather moved into a haunted house-share with two similarly spooked friends. Now, Danny and his expert parapsychologists must attempt to explain the mystery. Ellen E Jones
9pm, Sky Atlantic
Daggers are drawn as this satirical comedy-drama set in the vicious world of big finance comes to an end. The return of Damian Lewis's Axelrod has given the final series a shot in the arm; now, he's back in the US, preparing for a showdown with Paul Giamatti's Chuck and Prince (Corey Stoll). PH
Picasso: The Legacy
9.40pm, pbs america.
This portrait of Pablo Picasso 50 years after his death features contributions from family and friends to bring his art, love life and children into focus. Friends talk about his energy and enthusiasm, as an artist who lived each day fully and then stayed up all night painting. Hannah Verdier
Premier League Football: Crystal Palace v Tottenham, 7pm, Sky Sports Main Event From Selhurst Park (kick-off at 8pm).
Most viewed
How two spine-chilling TV shows are bringing Indigenous ghost stories to life
Indigenous filmmakers melding genre and culture into something fresh, spooky.
Social Sharing
While growing up in Siksika Nation , Trevor Solway would watch spooky TV shows such as  Goosebumps , Tales from the Crypt and Are You Afraid of the Dark? in the evenings, before he and his cousins gathered around the kitchen to hear real-life Blackfoot legends told by their grandparents.
That pairing of culture and genre is the basis for the Calgary-based filmmaker's APTNlumi series, Tales From The Rez. It combines the comedy-horror anthology format he loved in his youth and scary stories from his community, each updated and embedded with a lesson for younger generations.
"I think this is like a modern continuation of that tradition," Solway told CBC News. "As Blackfoot filmmakers and storytellers, it's our responsibility to come up with new stories."
As Indigenous horror continues to cement itself as a rich subgenre, filmmakers such as Solway are reimagining old family ghost stories for the screen, melding genre and culture into something fresh, but still familiar to those who grew up with these stories and characters.
Indigenous storytellers share scary stories and the wisdom they hold
Membertou filmmaker shines light on Mi'kmaw ghost stories in new TV show
Like the radioactive monster films that Japan made after the nuclear attacks on Hiroshima and Nagasaki, or the American horror films of the 1970s that depicted the breakdown of traditional families, Solway says that the Indigenous horror subgenre draws from the community's fears.
"I think for us, one of the scariest things that trumps all of those is colonial horror and the horrors that have been put upon us as Indigenous people," he explained. During production of  Tales From The Rez , he said the cast and crew held smudge ceremonies so as not to invite in the dark subject matter that the show depicts.
With Tales From The Rez,  "there's a lot of subthemes of toxic masculinity and alcoholism and all of these things that didn't exist before contact," he said. "And so, you know, there's a layer of that to all the episodes and the struggles that we continue to deal with."
During the first episode, for example, a devil walks into a bar — and Solway infuses the script with themes of toxic masculinity, addiction and colonialism. A later episode follows a trickster character who goes on a mischievous rampage.
Solway and producer Colin Van Loon pitched the series to Indigenous broadcaster APTN at a live pitch competition during the ImagiNATIVE Film and Media Arts Festival a few years ago. It was well-received by the audience, but it didn't win.
"I think the really brilliant thing that Trevor was able to elevate through his writing was this idea of characters and narratives and the things that might have been happening that weren't in the [original] story or the kind of urban legends that people told," said Van Loon.
APTN recently renewed the series for a second season. 
Ghost hunting on Cape Breton Island
The duo aren't the only ones repurposing urban legends. Dawn Wells, a Sydney, N.S.-based documentarian and ghost hunter, dives into the ghost stories and unexplained mysteries that haunt the Nova Scotia Island's Mi'kmaq community in her series, Creepy Cape Breton .
"My grandmother would tell us ghost stories when we were younger. And it was just a family thing we all did," said the Mi'kmaq filmmaker. Like Solway, she was fascinated by TV shows such as  Unsolved Mysteries in her youth.
She thinks the show — coming from a Mi'kmaw filmmaker who was brought up surrounded by the community's urban legend on a reserve — offers a unique perspective that isn't usually found in the genre, mixing real-life UFO sightings and Bigfoot-like creatures with Mi'kmaq legends and smudging ceremonies.
"Traditionally the older generation, like my parents, were very superstitious. Even though we told ghost stories and everything, it actually kind of was a no-no to talk about the dead," said Wells, which she attributed to a strong Catholic influence. 
"It's kind of strange because our culture is so wrapped in tradition and it's so strongly connected to the earth and a lot of [spirituality]."
Jamesie Fournier, a Toronto-based Inuk horror writer, says his own interest in the genre was inspired by the stories that his mother told him as a child — bone-chilling tales that kept him and his brother from getting into trouble.
He believes there's no better way to learn about a community than to learn what their fears are, pointing to a legend frequently told during his upbringing in Northwest Territories: the Qallupilluit, a creature that lives under the sea ice who drags down children playing too close to its cracks.
"In a lot of Indigenous cultures, we [have] the world that we see in front of us right now. But also behind that world there is a secondary one, a spiritual landscape that exists [where] all your actions have much more gravitas and the consequences are much more dark," Fournier said.
ABOUT THE AUTHOR
Jenna Benchetrit is a web and radio journalist for CBC News. She works primarily with the entertainment and education teams and occasionally covers business and general assignment stories. A Montrealer based in Toronto, Jenna holds a master's degree in journalism from Toronto Metropolitan University. You can reach her at [email protected].
Related Stories
Listen Tales from the Rez adapts Blackfoot ghost stories for the screen
Add some "good" to your morning and evening.
A variety of newsletters you'll love, delivered straight to you.
Work & Careers
Life & Arts
Ghost Story podcast review — addictive tale of murder and haunting
An intelligent take on global lifestyle, arts and culture.
Insightful reads
Interviews & reviews
The FT Crossword
Travel, houses, entertainment & style
Try unlimited access
Then $69 per month
New customers only
Cancel anytime during your trial
What is included in my trial?
During your trial you will have complete digital access to FT.com with everything in both of our Standard Digital and Premium Digital packages.
Standard Digital includes access to a wealth of global news, analysis and expert opinion. Premium Digital includes access to our premier business column, Lex, as well as 15 curated newsletters covering key business themes with original, in-depth reporting. For a full comparison of Standard and Premium Digital, click here .
Change the plan you will roll onto at any time during your trial by visiting the "Settings & Account" section.
What happens at the end of my trial?
If you do nothing, you will be auto-enrolled in our premium digital monthly subscription plan and retain complete access for $69 per month.
For cost savings, you can change your plan at any time online in the "Settings & Account" section. If you'd like to retain your premium access and save 20%, you can opt to pay annually at the end of the trial.
You may also opt to downgrade to Standard Digital, a robust journalistic offering that fulfils many user's needs. Compare Standard and Premium Digital here .
Any changes made can be done at any time and will become effective at the end of the trial period, allowing you to retain full access for 4 weeks, even if you downgrade or cancel.
When can I cancel?
You may change or cancel your subscription or trial at any time online. Simply log into Settings & Account and select "Cancel" on the right-hand side.
You can still enjoy your subscription until the end of your current billing period.
What forms of payment can I use?
We support credit card, debit card and PayPal payments.
Explore our subscriptions
Find the plan that suits you best.
Professional
Premium access for businesses and educational institutions.
Check if your university or organisation offers FT membership to read for free.
Cookies on FT Sites
We use cookies and other data for a number of reasons, such as keeping FT Sites reliable and secure, personalising content and ads, providing social media features and to analyse how our Sites are used.
International Edition