Science & Environment
History & Culture
Destinations
Activity Central
Creature Features
Earth Heroes
Survival Guides
About the Australian Geographic Society
AG Society News
Fundraising
Sponsorship
Australian Geographic Society Expeditions
Sponsorship news
Our Country Immersive Experience
AG Nature Photographer of the Year
Web Stories
Adventure Instagram
Home Travel A complete guide to Gwalia, WA
A complete guide to Gwalia, WA
The settlement of Gwalia grew in the late 1890s after the discovery of gold in the area.
Underground mining began in 1897 at the Sons of Gwalia mine, which became one of Australia's biggest goldmines before it shut down in 1963 and much of the local population departed.
The mine's first manager, a young American mining engineer named Herbert Hoover, went on to become the 31st president of the United States, from 1929 to 1933.
Gwalia is 3.5km south of Leonora, 235km north of Kalgoorlie, and 829km north-east of Perth.
Origin of Name
Gwalia is an archaic name for Wales. The town was named by the three prospectors who first found gold here in 1896. The mine was called the Sons of Gwalia to honour their Welsh heritage.
Vistor Information
Gwalia Museum, 1227 Tower Street.
Useful Websites
gwalia.org.au Gwalia Ghost Town & Museum
Image: The miner's cottage at Little Pink Camp, Gwalia. (Credit: Auscape/Universal Images Group via Getty Images)
These days the town of Gwalia has become one of the Western Australian Goldfields' leading tourist attractions, with a recently completed $3.3 million heritage upgrade that included conservation of the town's historic precinct, museum and Hoover House, reconstruction of the mine's historic timber headframe and preservation of 22 traditional miners' cottages.
Thanks to new technology, the original Gwalia goldmine is back operating again, owned and operated by Australian-based company St Barbara since the mid-1980s.
Places of Interest
1.Little Pink Camp
This example of the urgent and temporary nature of housing in mining towns was made from any material available. With newspapers on the walls, a simple plank floor and three small rooms, it was moved to its current Manning Street site in 1988.
2.Hoover House
Formerly the Mine Manager's House, this 1898 three-bedroom dwelling is thought to have been built for Herbert Hoover during his stay. There's evidence that he arranged for the building's construction but had been transferred to China by the time it was completed. It's now a bed and breakfast business.
3.State Hotel
A gracious hotel built by the WA government in 1903 for £6000, this building on the corner of Kane and Station streets has pressed-metal ceilings and some particularly beautiful internal joinery on the staircase and around the bars. In 1919 it was the site of the state's first beer strike, when 50 resident miners vowed not to return to the hotel until their conditions were met. It closed in 1964 after the mine's initial closure.
4.Mazza's Store
This large corrugated-iron building on Tower Street was, for most of the town's life, the all-purpose general store.
5.Midland Woodline Steam Engine
Initially nicknamed 'Ken' (from the first letters of Sons of Gwalia early directors Kluge, Edquist and Newman), this was used to transport wood to fire the steam engines at the mines.
6.Patroni's Guest Home
Built from corrugated iron, Patroni's in Tower Street was a popular eating and living quarters for miners, particularly those who had emigrated from Italy and Yugoslavia.
7.Museum precinct
The precinct includes the old Mining Office, mining relics and other buildings, and has extensive displays relating to the town's history.
8.Mine Lookout
Everyone who pays to enter Gwalia Museum can walk across to an impressive lookout, which offers a panoramic view over the current mining operation.
9.Headframe & Winder
These impressive structures were built for the original Sons of Gwalia mine and moved to their present location in 1987. The headframe is said to be "the only surviving large timber incline headframe in Australia and one of the very few timber headframes of any size from the 19th century still in existence worldwide".
The area was originally home to the Wangkatha people .
John Forrest passed through in April 1869 , searching for lost explorer Ludwig Leichhardt.
Alluvial gold found in 1895 in a gully about 37km north-west of the present site of Leonora.
Sons of Gwalia reef discovered in May 1896 by Jack Carlson, Frank White and A. Glendinning.
In 1897 the mine was sold to G.W. Hall for £5000. That year a 10-stamp battery for crushing rocks to mine gold was built. By June the mine was employing 110 men.
On 1 May 1898 Herbert Hoover (pictured left) was appointed Sons of Gwalia general manager.
By 1900 500 men were working at the mine and gold production passed 90,000 ounces.
I n 1901 residential house blocks were surveyed in the town.
In 1929 Herbert Hoover becomes the 31st President of the USA.
The town virtually died overnight on 27 December 1963 when the mine closed down.
In 1983 Sons of Gwalia NL, a new generation of the mine, began open-pit mining.
By 2005 Sons of Gwalia NL was in receivership.
In 2017 the current owner, St Barbara, approved extension of the historic Gwalia goldmine to increase production.
Image credit: Wikimedia Commons
Take a deep dive into local experiences with Adventure World
Community-based tourism is at the heart of Adventure World's commitment to travel responsibly.
Can air travel ever really be sustainable?
A raft of new technologies promise to make jetting off on holiday less damaging to our planet, but what difference will they really make, and should we all be ditching the departure lounge for the railway station and the bus depot?
Pioneering spirit meets industry-leading expedition cruising
Heritage Expeditions was founded by the Russ family in 1984, and with the baton now passed to the second generation, the expedition cruise company is going from strength to strength.
Watch Latest Web Stories
Birds of Stewart Island / Rakiura
Endangered fairy-wrens survive Kimberley floods
Australia's sleepiest species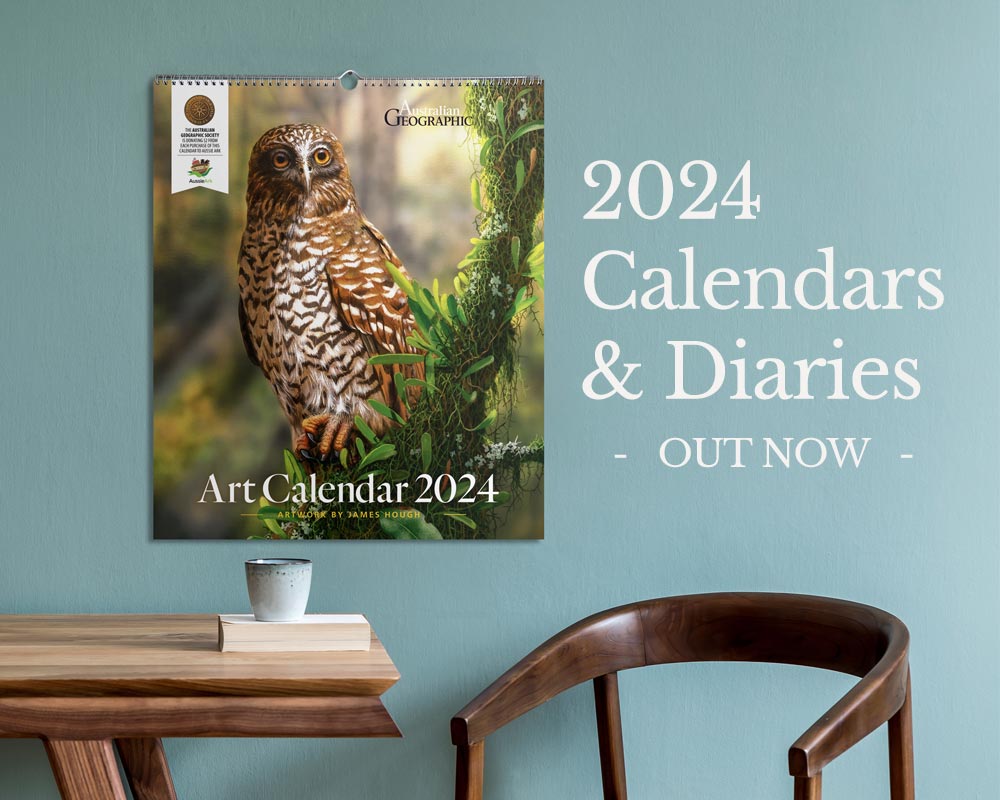 2024 Calendars & Diaries - OUT NOW
Our much loved calendars and diaries are now available for 2024. Adorn your walls with beautiful artworks year round. Order today.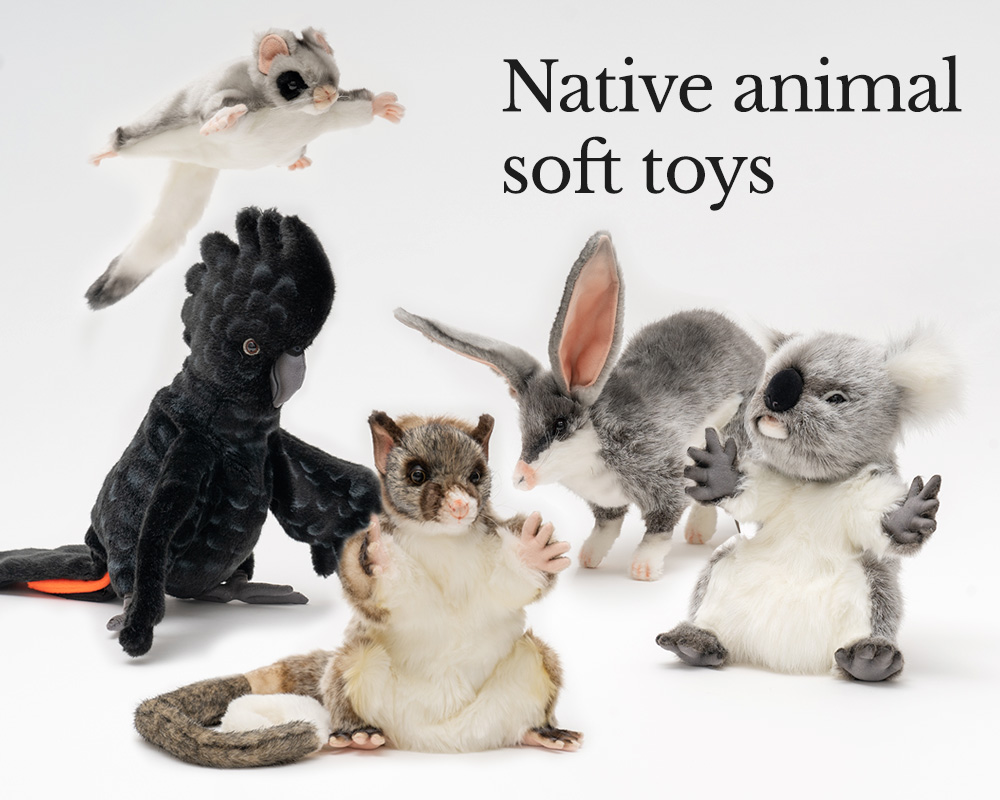 In stock now: Hansa Soft Toys and Puppets
From cuddly companions to realistic native Australian wildlife, the range also includes puppets that move and feel like real animals.
A Guide to Visiting Gwalia, Western Australia's Best-Preserved Ghost Town

The abandoned gold mining town of Gwalia is one of Western Australia's most remote and fascinating ghost towns. Once only reachable by a long dusty camel-ride from Coolgardie, these days the ramshackle houses, shops and streets of this once-thriving town are open to all who dare to brave the dusty nine-hour drive through the outback from Perth.
View all trips.
Gwalia in Western Australia is 147mi (237km) north of Kalgoorlie on sealed roads and 2.5mi (4km) south of Leonora. The drive from Kalgoorlie to Gwalia should take around two and a half hours, but you can make a day or two of it with stops at Broad Arrow, Menzies, and Kookynie, where the Grand Hotel is also frequented by a rather stubborn horse named Willie.
Destinations Unlocked:
Looking for an expert's perspective.
CentralAmerica

Gorgeous Guatemala
1. guatemala.

Beachy Belize

Colonial Mexico
Back to map, southamerica.

Adventurous Ecuador

Dazzling Brazil

Ancient Peru

Seductive Southern Italy

Edinburgh And The Scottish Highlands By Train
2. scotland.

Complete Portugal By Train
3. portugal.

Soulful South Korea
1. south korea.

Thailand, Cambodia & Vietnam
2. thailand.

Secrets Of Sri Lanka By Train
3. sri lanka.

Epic Morocco

Ultimate Egypt

Immersive Kenya
From Perth you can fly, drive, or hop on the train over to Kalgoorlie, where you'll need to rent a car to head up to Gwalia. The train journey from the Indian Ocean to the Wheatbelt and through the outback from Perth to Kalgoorlie takes around five hours, from there it continues along the Indian Pacific line to Adelaide and Sydney .

Alternatively, you can drive out to Kalgoorlie from Perth and then up to Gwalia. The drive to Kalgoorlie takes around six hours, but it's worth spending a little longer exploring the old pump stations and towns along the Golden Pipeline Heritage Trail and spending a night in one of the historic hotels in Kalgoorlie or Boulder.
Become a Culture Tripper!
Sign up to our newsletter to save up to 800$ on our unique trips..
See privacy policy .
The Golden Quest Discovery Trail
Gwalia is one of the most impressive stops on the Golden Quest Discovery Trail, a 600mi (965km)-long self-driving loop that traverses through the remote Goldfields region in Western Australia. Starting in the biggest outback city in Australia , Kalgoorlie Boulder, the trail includes one of the biggest open-pit gold mines in the world, several living ghost towns, a handful of quirky outback roadhouses, the oldest brothel in Australia, Questa Casa, and Lake Ballard, a huge salt lake with a fascinating art exhibition.

What to see and do
Once you arrive in Gwalia, head straight to the Gwalia Museum, which is located in the former mine offices on a hill overlooking the town. Located right next to the Sons of Gwalia gold mine, the museum was opened in 1972 by local volunteers and residents who wanted to preserve the history of the town.
Before making your way back down the hill to check out the old township and wander through the old shops and houses, check out the viewpoint overlooking the deepest truck mine in the world and stop to see the shell of the old concrete swimming pool. Built in 1943, the pool was once filled with water from the mine and was the perfect way to cool off during scorching hot summer days in the outback.

From there, make your way down the hill to the streets below where there are about 20 buildings that you can visit, including miner's cottages, guest homes, a community center with an eery piano and medical room, and the general store. You can also check out the grand exterior of the State Hotel, which has been closed to the public since 1964.
Allow at least half a day to explore the old shops and houses, which have been restored to how they would have looked when the mine closed its doors for the final time in 1963 and the population all but disappeared overnight.
Where to stay
If you fancy spending a night in a real-life ghost town , then you might want to check out the recently renovated Hoover House B&B. Built by the future American president himself, Herbert Hoover opened it while managing the Sons of Gwalia gold mine in the late 1890s. Although he never had the opportunity to live in the house himself, it's said that he would stay there on his repeat visits to the mine. If sleeping in 1930s opulence in a room once occupied by a young Herbert Hoover sounds like it's up your alley, then this is the spot.

Alternatively, if you're manning an RV then you can park in the free RV campsite in the museum car park at the top of the hill and explore the abandoned streets by moonlight. If you do choose to stay here you must register with the museum before 4pm. Your vehicle must also be fully self-contained, and camping in your car or a tent is not allowed.
The nearby town of Leonora has several hotels and caravan parks, or there is free lakeside camping at Niagara Dam which is a short detour off the road between Menzies and Leonora on the way to Kookynie. There is also free camping available at Lake Ballard, around an hour or so east of Menzies on corrugated roads.
Volcanic Iceland Epic Trip
Meet our local insider.
HOW LONG HAVE YOU BEEN A GUIDE?
What do you love about your job, it's the personal contact, the personal experiences. i love meeting people from all over the world... i really like getting to know everyone and feeling like i'm traveling with a group of friends., what destination is on your travel bucket-list, i have so many places on my list, but i would really lobe to go to africa. i consider myself an "adventure girl" and africa feels like the ultimate adventure.
Every CULTURE TRIP Small-group adventure is led by a Local Insider just like Hanna.
See Our Culture Trips

KEEN TO EXPLORE THE WORLD?
Connect with like-minded people on our premium trips curated by local insiders and with care for the world
Since you are here, we would like to share our vision for the future of travel - and the direction Culture Trip is moving in.
Culture Trip launched in 2011 with a simple yet passionate mission: to inspire people to go beyond their boundaries and experience what makes a place, its people and its culture special and meaningful — and this is still in our DNA today. We are proud that, for more than a decade, millions like you have trusted our award-winning recommendations by people who deeply understand what makes certain places and communities so special.
Increasingly we believe the world needs more meaningful, real-life connections between curious travellers keen to explore the world in a more responsible way. That is why we have intensively curated a collection of premium small-group trips as an invitation to meet and connect with new, like-minded people for once-in-a-lifetime experiences in three categories: Culture Trips, Rail Trips and Private Trips. Our Trips are suitable for both solo travelers, couples and friends who want to explore the world together.
Culture Trips are deeply immersive 5 to 16 days itineraries, that combine authentic local experiences, exciting activities and 4-5* accommodation to look forward to at the end of each day. Our Rail Trips are our most planet-friendly itineraries that invite you to take the scenic route, relax whilst getting under the skin of a destination. Our Private Trips are fully tailored itineraries, curated by our Travel Experts specifically for you, your friends or your family.
We know that many of you worry about the environmental impact of travel and are looking for ways of expanding horizons in ways that do minimal harm - and may even bring benefits. We are committed to go as far as possible in curating our trips with care for the planet. That is why all of our trips are flightless in destination, fully carbon offset - and we have ambitious plans to be net zero in the very near future.

Guides & Tips
How to make the most of your holiday time.

A Year Down Under: Why I'm Finally Heading to Australia

Places to Stay
6 once-in-a-lifetime luxury lodges in australia.

The Best Lodges to Book in Australia

The Best Motels to Book in Orange, New South Wales

The Best Holiday Cottages to Rent in Australia

The Best Accommodations to Book in Margaret River, Western Australia

The Best Holiday Homes and Vacation Rentals to Book in Australia

The Best Family-Friendly Hotels to Book on the Gold Coast, Australia

The Best Beach Hotels to Book in Australia

The Best Cheap Hotels to Book in Surfers Paradise, Queensland

The Best Resorts to Book in Australia
An other-worldly experience awaits at the Goldfields ghost town of Gwalia. Once a thriving gold rush town, where fortune seekers sought to strike it lucky, Gwalia has been lovingly restored to transport visitors back to those heady days of the late 1800s. With its fascinating museum exhibits, the town is a must-visit for history buffs and lovers of a good story.
A 10-hour drive from Perth , or a three-hour drive from the modern mining hub of Kalgoorlie via the Golden Quest Discovery Trail , Gwalia makes for an atmospheric addition to your Goldfields road trip.
Gwalia's carefully restored buildings offer a fascinating window into a time when the town attracted fortune-hunters from around the world. As you explore the miners' cottages, huts and shops that line the historic precinct, you'll be walking in the footsteps of the pioneering prospectors who arrived here in the 1890s searching for gold. Memories of the original Sons of Gwalia mine can be uncovered at Gwalia Historical Museum , while Hoover House 's grand rooms are filled with mining memorabilia.
Although a small number of permanent residents remain, Gwalia was all but abandoned in 1963 when the mine stopped operating. Get a sense of the grand scale of the settlement by climbing to the summit of Mount Leonora, then enjoy a picnic against a sweeping backdrop of bushland views.
When you're done exploring this eerily empty town, head to nearby Leonora , which welcomes ghost-town travellers with its quaint hotels, motel and caravan park.
Historical Australian Towns
Not a comic book history with goodies and baddies. Beware of presentism: the tendency to view the past from the perspective of the present, ignoring the social, economic, political, religious events, and beliefs of the past.
Gwalia, WA: Once boom-Town, Now Ghost-Town
Things to Do
Restaurants
Holiday Rentals
Travel Stories
Rental Cars
Add a Place
Travel Forum
Travellers' Choice
Help Centre
Ghostly encounters - Gwalia Ghost Town & Museum
South Pacific
Australia
Western Australia
Leonora
Leonora - Things to Do
Gwalia Ghost Town & Museum
This place was amazing! An oasis in the dessert. Great for kids. Dog friendly. Very informative... read more
This is one of the best out of the way museums we have ever been to. Very professionally curated... read more
Ghostly encounters
Gwalia in Leonora WA was one of the places we had to check out while spending 24hours in the area. We are fascinated by ghost towns having visited a few in our lifetimes, most recently Cossack in the north end of Western Australia which was a good but very touristy and lots of people so it didn't feel like a ghost town just like a heritage park. Gwalia definitely feels more like a ghost town even with Leonora not far away and there were a surprising number of people and tourists around too but not the amount like Cossack. Take a walk around the town, looking at the old buildings that are kept up fairly well, Herbert Hoover House and admire the vast mine.
Stopping for 24hours in Leonora a few weeks ago heading East towards Uluru, we checked out the Herbert Hoover House which is wild to see this lovely house museum on the edge of the mining pit! We were welcomed inside on the tour to check it out and it is beautiful, well kept and not over the top with trinkets or anything like that. I'm sure they want to keep it functional and not cluttered as it is still a B&B which we will have to come back and spend a night or two as it looks luxurious.
The Sons of Gwalia hotel stands regally near the simple old homes and boarding house which gives real character and reminds one of how this busy little town once looked - seventy plus years ago in my memory.
We received a very warm welcome from Lorraine at the Museum/Visitor Centre and were amazed at the beautifully set out home with such a welcoming atmosphere and thoroughly enjoyed our short, but very satisfying stay - would certainly recommend an overnight stay there to anyone looking at the old goldfields areas - such a surprise.
Loved this place. They hadn't gone over the top with memorabilia. I'm sure it would be lovely to stay as a bed and brekky patron. Steeped in history. Not sure whether there is food or drinks on offer though. The attached museum and out buildings can enthrall for a couple of hours. Then there is the amazing Gwalior townsite at the bottom of the hill. Give yourself a good half day and don't forget the sunscreen and fly repellant and hat.
Visited Gwalior Six years ago Loved it then, love it now. It is an amazing story. Visit the museum to see what has been left behind. And Hoover House Worth a three hour meander through the townsite.
Gwalia Ghost Town & Museum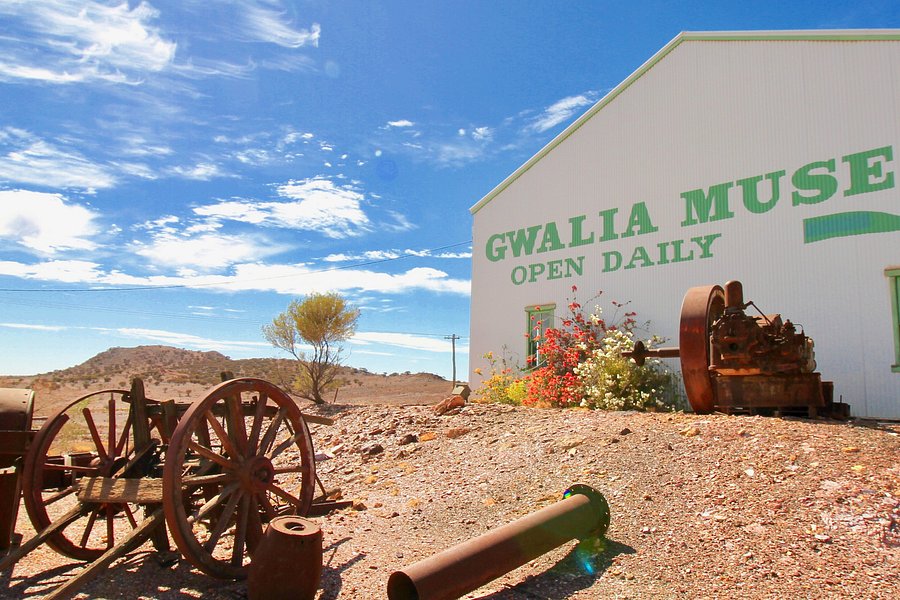 GWALIA GHOST TOWN & MUSEUM: All You Need to Know BEFORE You Go (with Photos)
Sun - Sat 09:00 - 16:00
(0.09 mi) Hoover House Bed & Breakfast
(0.42 mi) Leonora Motor Inn
(1.69 mi) Leonora Lodge
(2.08 mi) Leonora Caravan Park
(2.18 mi) Central Hotel
Gwalia Ghost Town & Museum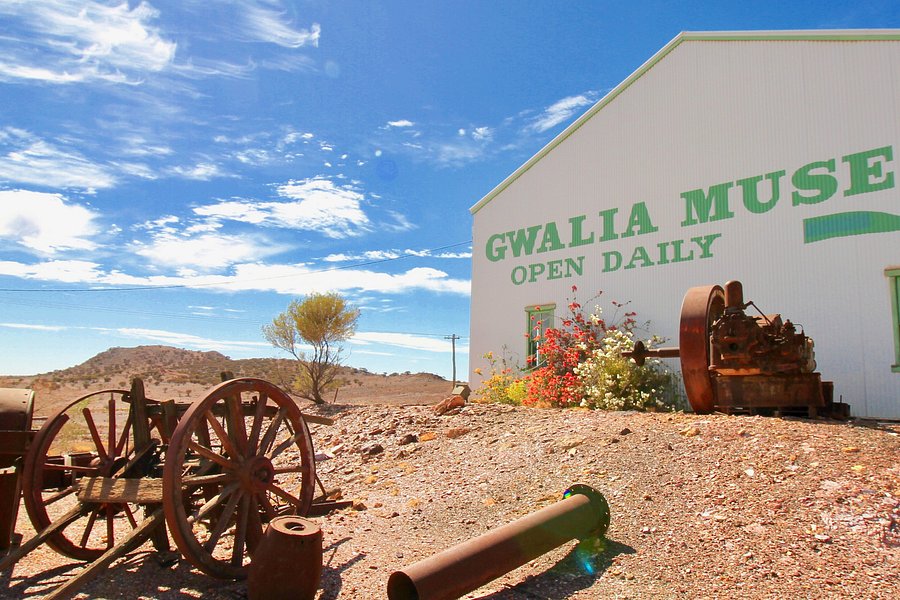 Gwalia Ghost Town & Museum (Leonora) - All You Need to Know BEFORE You Go (with Photos) - Tripadvisor
Sun - Sat 9:00 AM - 4:00 PM
(0.15 km) Hoover House Bed & Breakfast
(0.67 km) Leonora Motor Inn
(2.71 km) Leonora Lodge
(3.32 km) Leonora Caravan Park
(3.49 km) Central Hotel