You are using an outdated browser. Please upgrade your browser to improve your experience and security.

Welcome To Richard Jones's
HAUNTED BRITAIN AND IRELAND
Discover ghoul britannia.
The Haunted Britain and Ireland site is brought to you by author and leading authority on the UK's ghostly tales, folklore and history, Richard Jones.
Region by region, he will take you in search of the ghosts that roam the spectral landscapes of England, Scotland, Wales and Ireland, and he will provide you with the opportunity to explore and visit the many places where ghosts have been seen.
The site offers a comprehensive listing of British and Irish ghosts. It has been exhaustively researched and provides those who seek the mysterious with an unrivalled resource of true ghost stories, stirring legends and paranormal history.
Whatever the scientific evidence, both for and against, the existence of ghosts, spectral activity continues to form an integral part of our oral tradition. Tales of spooky sightings and other mysterious occurrences, that have been passed down through the generations, possess the ability to captivate even the hardened sceptics amongst us.
Apparitions of tortured monarchs and tragic heroes; spurned lovers and spiteful villains - Richard Jones reveals and delights in them all. So enjoy this collections of ghostly tales, and be sure to visit as many of the locations as time allows.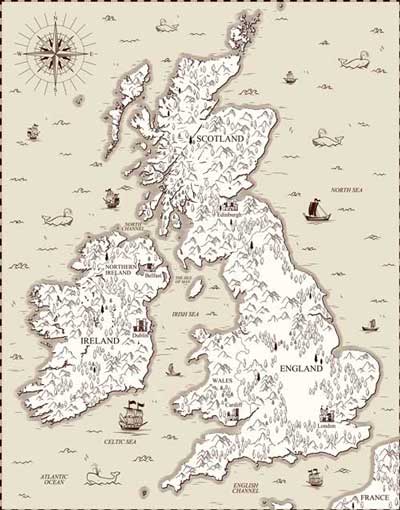 A COMPREHENSIVE GUIDE TO
British and irish ghosts.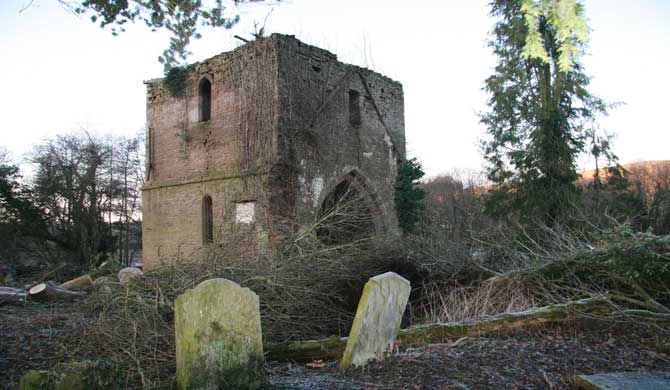 True Ghost Stories
Spine-chilling Tales of Terror
The Haunted Britain website features numerous locations where ghosts are known to lurk. You can read true stories of the spectral goings-on at a rich array of places.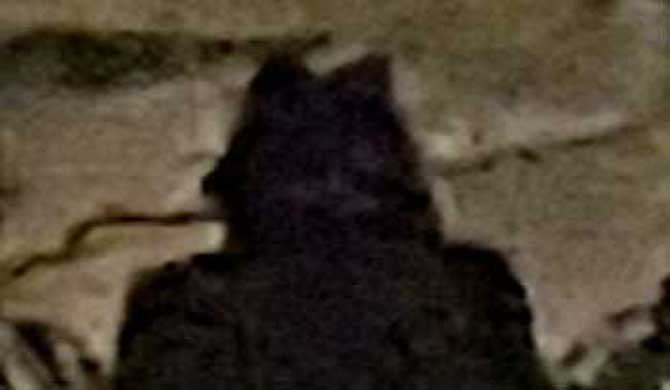 Ghost Photographs
Are They Real?
You can peruse photographs that purport to show ghosts, and will be able to decide for yourself whether or not these actually do show actual evidence of the paranormal.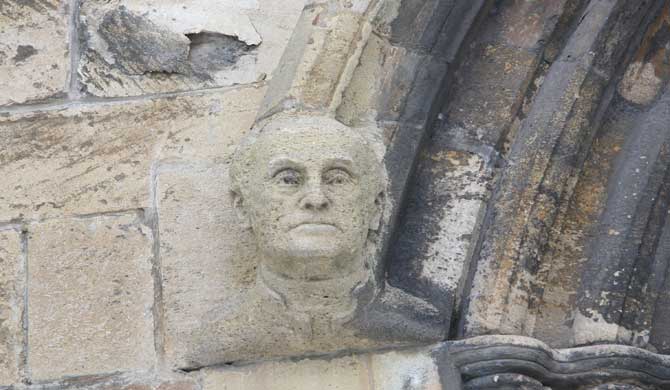 Haunted History
The Facts Behind The Hauntings
You can read first hand accounts from those who have seen ghosts, as well as trace the historical events that lie behind some of Britain's most famous hauntings.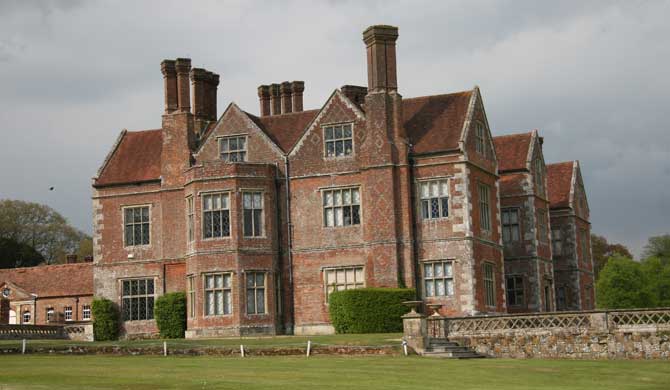 Haunted Houses
Where Ghosts Reside
There are grand palaces, old stately homes, lovely mansions, smaller family properties, and a fair smattering of houses that have fallen into ruin and which now stand as melancholic reminders of times long passed.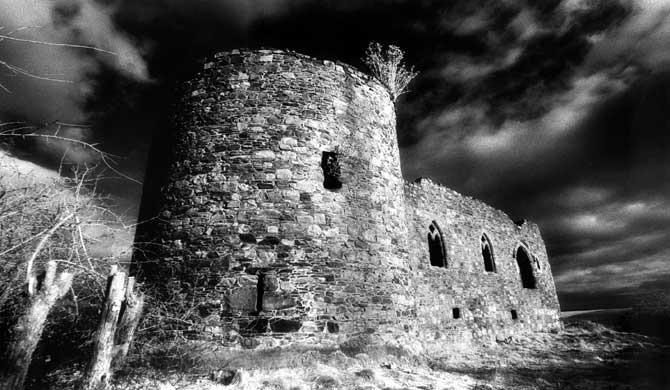 Haunted Castles
Revenants On The Ramparts
There are mighty fortresses that tower over lush green countryside; sea-lashed ruins, the gaunt walls of which gaze out defiantly from windswept cliff tops; as well as family-owned castles are now luxury hotels or restaurants.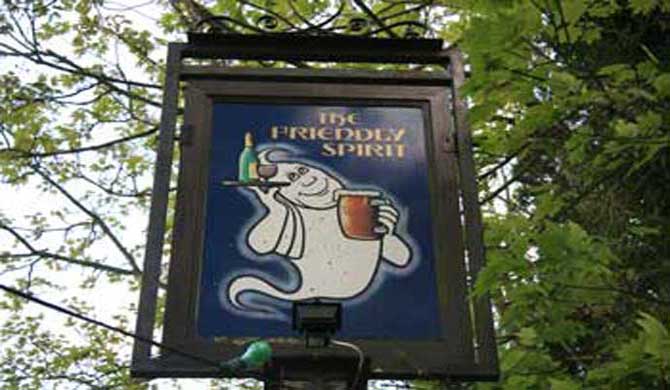 Haunted Hotels
A Decent Night's Unrest
To sustain you on your journeys, or to round off your days you will even find a wide selection of haunted pubs, inns, taverns and restaurants at which can eat, drink and, in some cases, even enjoy a decent night's unrest.
EXPLORE THE SPECTRAL AND THE MYSTICAL
History, myths and legends.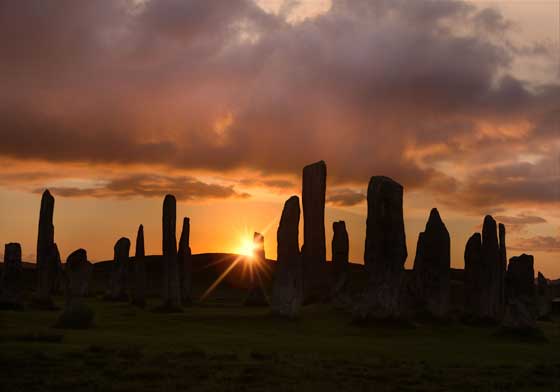 The Mystical Realm
Places of ancient worship.
Britain and Ireland are also home to an impressive array of spiritual and mystical sites. From well known locations, such as Stonehenge and Newgrange, to holy wells and ancient burial chambers that were once thought to be portals to a hidden world.
There are pre-historic stone circles, whose true purpose may never be fully understood; strange figures and white horses carved into chalk hillsides for reasons we can now only guess at.
There are brooding mountains, the mist-shrouded heights of which are said to be the abodes of native Gods and Goddesses; and secluded, picturesque churches and chapels, inside which long ago saints and holymen once knelt in peaceful contemplation.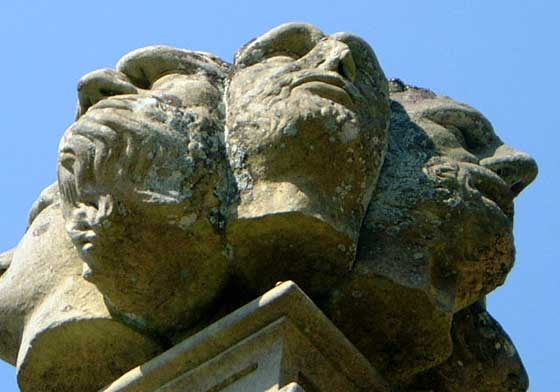 Myths and Legends
Stories to intrigue and fascinate.
The various regions of Britain and Ireland have also been blessed with a rich array of mythical locations.
Fabled kingdoms which, so tradition maintains, were long ago swallowed by stormy seas; wild wildernesses across which demon hounds are said to roam; and dark lakes in the depths of which strange creatures are said to lurk
There are numerous locations that are assocated with such legendary figures as King Arthur, Jack the Giant Killer and Robin Hood; not to mention places that are linked with the stories of well-known historical figures, such as William the Conqueror, Richard III, Henry VIII, William Wallace and Jack the Ripper.
WHERE WOULD YOU LIKE TO GO?
A region by region gazetteer.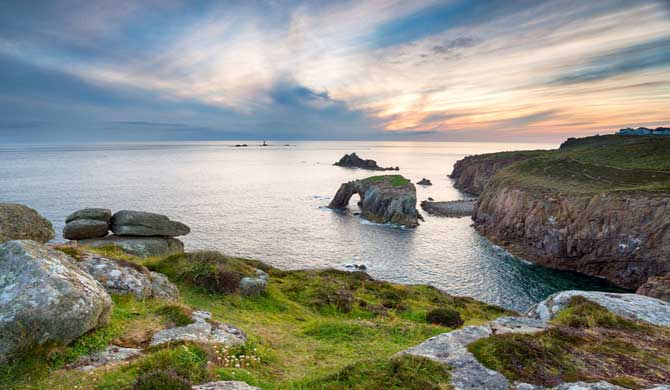 The South West
From the rugged cliffs of Cornwall, through the windswept wilds of Devon, and on through the rolling fields of Somerset, Dorset, Wiltshire and Gloucesterhsire, discover the ghosts, myths and legends of the South West.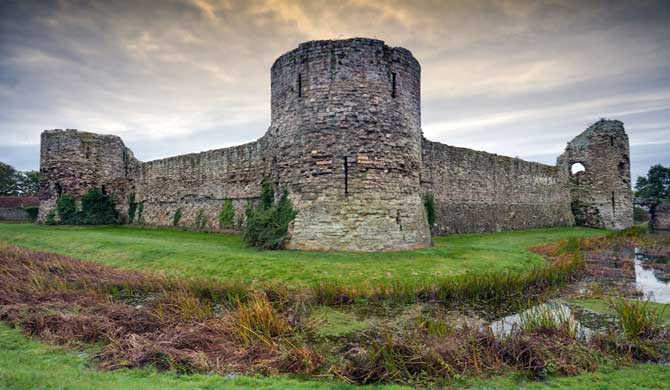 The South East
A genuine sense of awe and wonder hangs over England's South-East Counties, where legendary figures come bounding from a past that is well and truly steeped in history and phantoms seem to lurk around every corner.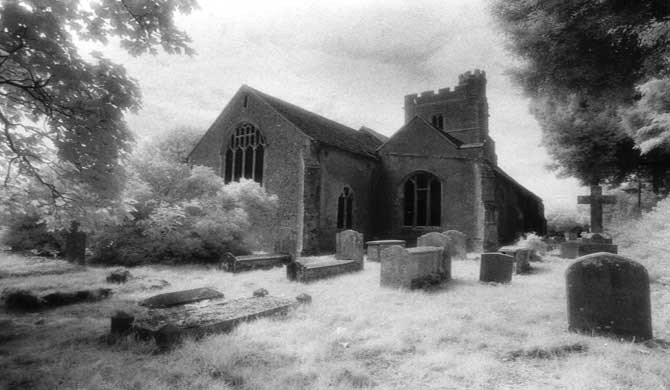 The Eastern Counties
The gripping history of England's Eastern 'Witch Counties' offers the intrepid ghost hunter a surprising amount of historic and mystical locations, coupled with a genuine sense of otherworldliness.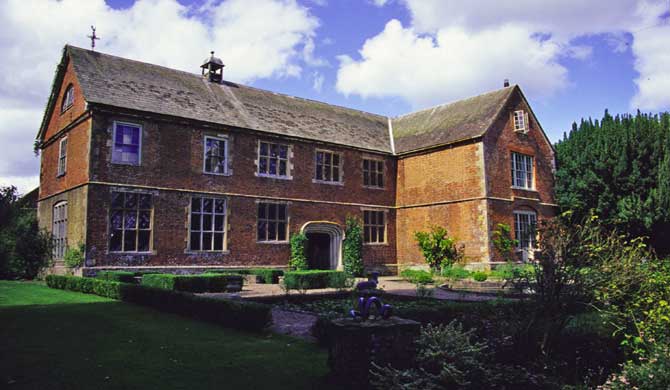 The Midlands
From atmospheric inns and taverns to delightful stately homes and moody castle ruins, the Midlands offers those who come in search of the paranormal a wide choice of haunted locations.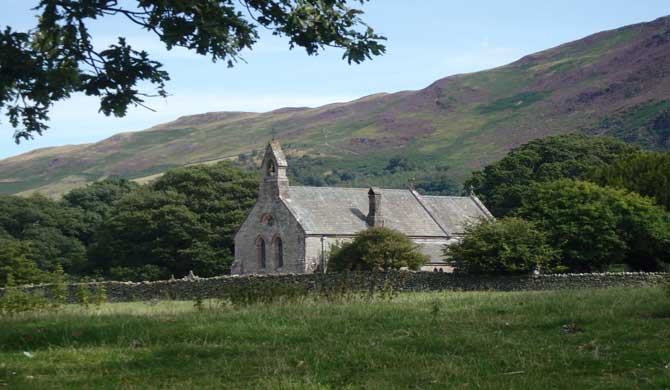 The North West
The North-West of England has the feel of a forgotten country where you can relish the beauty of the Lake District, marvel at soaring mountains and explore picturesque villages.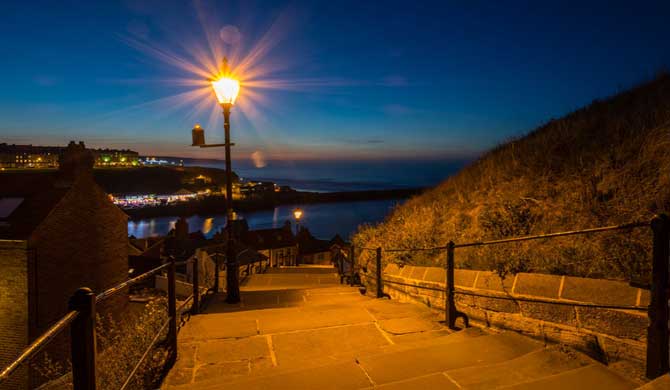 The North East
The North-East of England encompasses a veritable mish-mash of gaunt castle ruins, mysterious islands, bleak moors and rugged coastlines, haunted by an array of ghostly figures..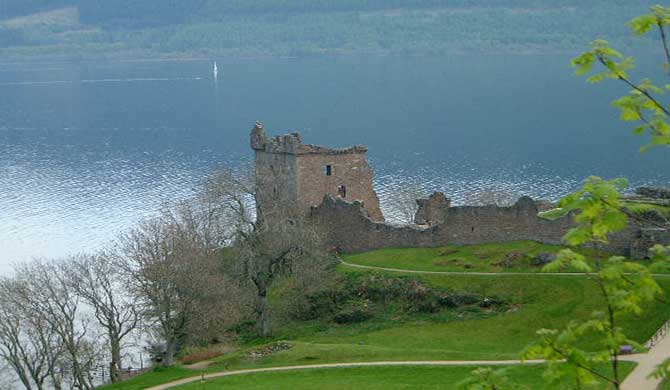 Vestiges of a stormy past are to be found all over Scotland. Ruined forts and castles stud a landscape where an array of spectres act as perpetual reminders of bloody conflicts.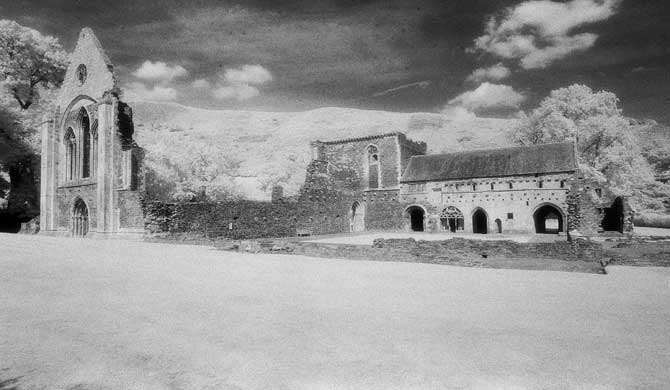 The brooding mountain peaks, deep forests, weather-beaten coastlines and remote lakes of Wales form a backcloth against which ghostly tales abound and ensure that the past is never forgotten.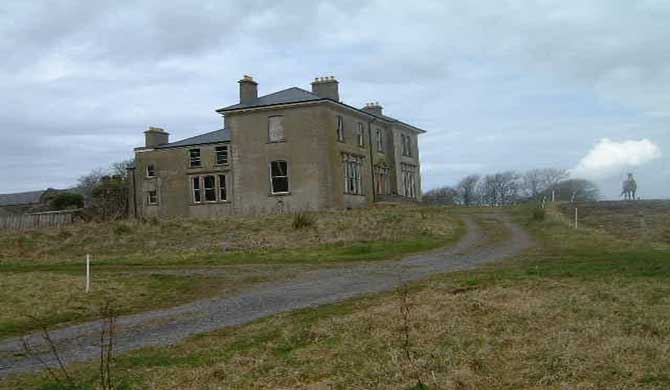 Ireland's oral tradition has survived centuries of oppression and national calamity, and listening to the legends and tales of this magical land is an experience to be savoured.
POEMS AND STORIES TO CHILL THE NIGHT
Paranormal poetry and ghostly tales.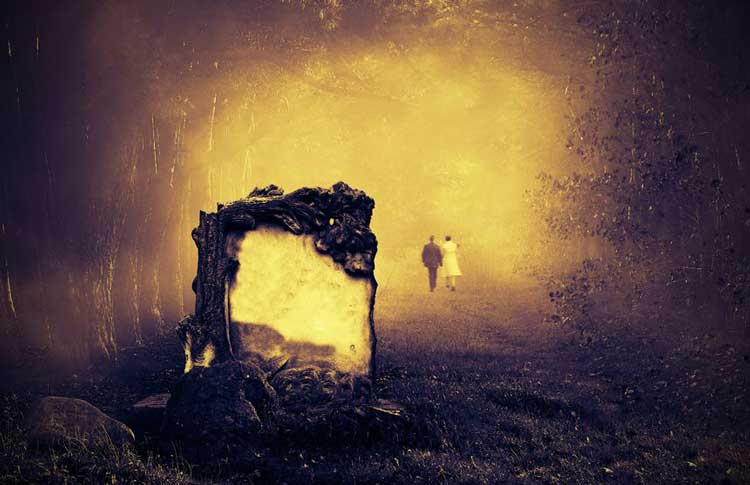 Paranormal Poetry
Poetry makes for a wonderfully spooky way to round off a ghost story telling session, especially at Halloween. So, light a candle, gather around its flickering flame and enjoy a specially chosen collection of creepy poems to recite in the dark.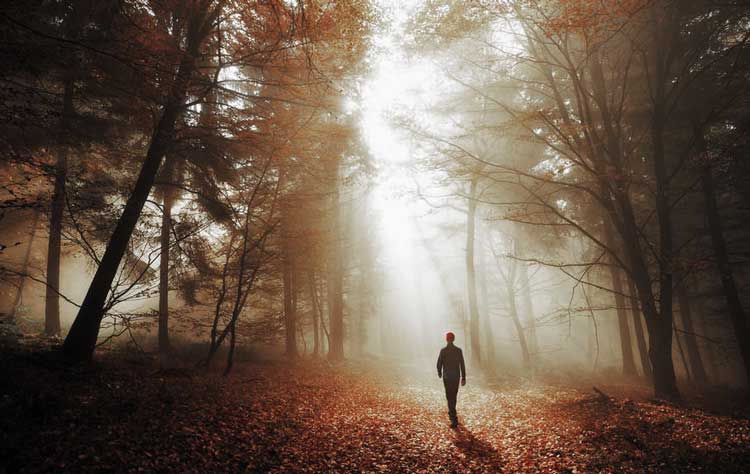 Ghost Stories
Of course, when it comes to scaring the wits out of one another, nothing beats a good ghost story. So we have scoured the historical records and the newspaper archives to bring you a collection of truly spine-chilling tales to send many a shiver down your spine.
EXPERIENCE THE PARANORMAL
Haunted walks and ghost hunts.
With such a rich and diverse collection of ghoulies and ghosties and long-leggedy beasties and things that go bump in the night, there are many guided walks and paranormal investigation groups that will help you get the most out of Britain's haunted heritage.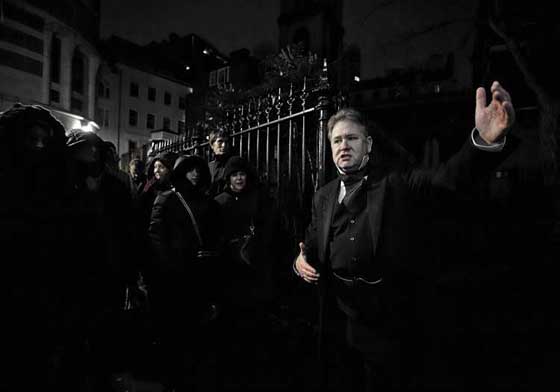 Ghost Walks
Explore the haunted realm.
Ghost Walks offer an entertaining and informative way to discover the history and experience the paranormal in cities across the entire spectred isle.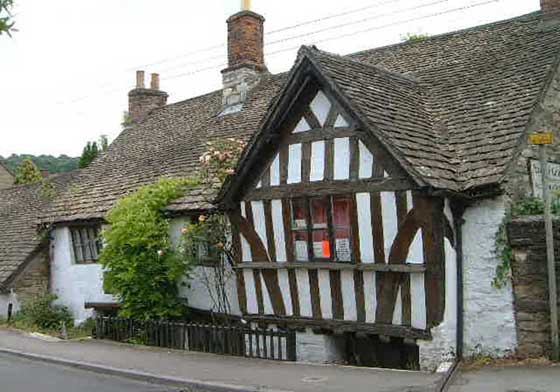 Ghost Hunts
Experience the paranormal.
If you want to experience the thrill of being a paranormal investigator, then there are a wide variety of spooky ghost hunts that you can choose from.