This Uninhabited US Island is Considered Haunted – Here's Why

New York is one of the most famous cities in the world, but even the Big Apple harbors its secrets. One such secret can be found floating in the Long Island Sound, where an island so steeped in mystery it doesn't appear on MTA maps, houses more than 1 million former New York residents – but none of them are alive today. Discover the sometimes spooky, always fascinating tale behind New York City's never-mentioned feature, Hart Island.
View all trips.
Even prior to when it was first purchased by New York City back in 1868, Hart Island was the site of many misfortunes. During its time as a Civil War prison camp, 235 prisoners are reported to have died and been buried on the island, the first event in what would be a chain of tragedies to unfold on the island. In 1870, shortly after acquiring the island, the city's most recent purchase played host to a quarantine facilities for yellow fever victims. After the epidemic, along with many of the hospital's patients, had passed, Hart Island went on to house a women's insane asylum, a tuberculosis hospital, a Cold War Nike missile base, and a prison. In each of the island's reincarnations, only death and mystery served as constant presences.
Destinations Unlocked:
Looking for an expert's perspective.
CentralAmerica

Gorgeous Guatemala
1. guatemala.

Beachy Belize

Colonial Mexico
Back to map, southamerica.

Adventurous Ecuador

Ancient Peru

Seductive Southern Italy

Edinburgh And The Scottish Highlands By Train
2. scotland.

Complete Portugal By Train
3. portugal.

Soulful South Korea
1. south korea.

Thailand, Cambodia & Vietnam
2. thailand.

Secrets Of Sri Lanka By Train
3. sri lanka.

Epic Morocco

Ultimate Egypt

Immersive Kenya

With a history like this, Hart Island's current incarnation as the United States' largest tax-funded cemetery should come as no surprise. With roughly 1,500 burials taking place each year, the island houses over 1 million bodies, all of which are either unknown or unclaimed. Everyone from destitute individuals to people without relatives or personal records identifying their burial requests can be found buried on the Potter's Field, or burial grounds for unidentified bodies. Since the 1800s, inmates from New York's Rikers Island have been charged with conducting the burial process, from transporting the deceased via ferry to digging the graves to burying the bodies in stacks of three 3-feet below the ground. This surprising cast of caretakers is one of many chilling facts about the island contributing to the rumors which surround it.
https://www.instagram.com/p/BQQco3PlH9Z/?taken-at=404072399803025
Become a Culture Tripper!
Sign up to our newsletter to save up to 800$ on our unique trips..
See privacy policy .
While there have been no recorded reports of spectral sightings, it's easy to understand why many consider Hart Island to be haunted. Off-limits to the public, enforcing strict regulations for its scarce gravesite visiting hours, and housing no permanent living residents, Hart Island is dominated by the dead. Moreover, about 300 to 600 of the bodies buried each year are first used as medical cadavers, a practice which can be viewed as disturbing the deceased. Adding to the island's abandoned atmosphere are structures forgotten by the living decades ago, including a chapel and hospital buildings. As sad as it is spooky, the tale of Hart Island is the best ghost story you've never heard of and one New York attraction you may want to leave off your list.

Volcanic Iceland Epic Trip
Meet our local insider.
HOW LONG HAVE YOU BEEN A GUIDE?
What do you love about your job, it's the personal contact, the personal experiences. i love meeting people from all over the world... i really like getting to know everyone and feeling like i'm traveling with a group of friends., what destination is on your travel bucket-list, i have so many places on my list, but i would really lobe to go to africa. i consider myself an "adventure girl" and africa feels like the ultimate adventure.
Every CULTURE TRIP Small-group adventure is led by a Local Insider just like Hanna.
See Our Culture Trips

KEEN TO EXPLORE THE WORLD?
Connect with like-minded people on our premium trips curated by local insiders and with care for the world
Since you are here, we would like to share our vision for the future of travel - and the direction Culture Trip is moving in.
Culture Trip launched in 2011 with a simple yet passionate mission: to inspire people to go beyond their boundaries and experience what makes a place, its people and its culture special and meaningful — and this is still in our DNA today. We are proud that, for more than a decade, millions like you have trusted our award-winning recommendations by people who deeply understand what makes certain places and communities so special.
Increasingly we believe the world needs more meaningful, real-life connections between curious travellers keen to explore the world in a more responsible way. That is why we have intensively curated a collection of premium small-group trips as an invitation to meet and connect with new, like-minded people for once-in-a-lifetime experiences in three categories: Culture Trips, Rail Trips and Private Trips. Our Trips are suitable for both solo travelers, couples and friends who want to explore the world together.
Culture Trips are deeply immersive 5 to 16 days itineraries, that combine authentic local experiences, exciting activities and 4-5* accommodation to look forward to at the end of each day. Our Rail Trips are our most planet-friendly itineraries that invite you to take the scenic route, relax whilst getting under the skin of a destination. Our Private Trips are fully tailored itineraries, curated by our Travel Experts specifically for you, your friends or your family.
We know that many of you worry about the environmental impact of travel and are looking for ways of expanding horizons in ways that do minimal harm - and may even bring benefits. We are committed to go as far as possible in curating our trips with care for the planet. That is why all of our trips are flightless in destination, fully carbon offset - and we have ambitious plans to be net zero in the very near future.
Your trip for less!
Up to $800 savings on all guaranteed trips.
Post ID: 1687436
Sponsored? No
View Payload
Land of the Unknown: A History of Hart Island
"To me, this island is like a huge monument surrounded by water. I call it the Land of the Unknown, because only God knows the full history of this island."   —Albert Carrasquillo, Pito, Hart Island Prisoners' Statements
New York City's Hart Island has served a morbid mix of purposes over the years, many of which sound like rejected settings for a season of American Horror Story. The grim list includes a prisoner-of-war camp, a workhouse, a tubercularium, and a prison. Used primarily as a place of burial for unclaimed, deceased New Yorkers, also known as a  potter's field, nearly a million of New York's poorest, unidentified, and forgotten residents have been buried there since the mid-nineteenth century. It recently returned to the public eye as the site of a modern mass grave, a temporary resting place for victims of COVID-19. But the sad history of Hart Island is only part of the story. 
View of the Convalescent Hospital on Hart's Island. NYPL Digital Collections, Image ID: 805184
Fishing map of City Island waters. NYPL Digital Collections, Image ID: 5082777
Bare-knuckle Brawling
The land was originally purchased by Thomas Pell from the Siwanoy indigenous people, and the ownership of the island has passed piecemeal through many hands, with many different ideas about how to use it. Its remote location east of City Island made it a popular site for bare-knuckle boxing matches, out of the reach of police who might take issue with drunkenness, gambling, and a bit of hooliganism. A particularly popular grudge match in 1842 between James "Yankee" Sullivan and Billy Bell drew more than six thousand of New York's less reputable residents to the island, or as the New York Daily Express put it, "A gang of loafers and rowdies went out of the city yesterday to see a fisticuffins."
James "Yankee" Sullivan José María Mora - Bowery Alliance of Neighbors, Public Domain.
Red, White, Black, and Blue
The first public use of the island became necessary during the Civil War. The 31st Infantry Unit of U.S. Colored Troops began using the site as a training ground and barracks. This unit served in Virginia and was present at the final defeat of General Lee's forces in April 1865. Later in the war, the island was used as a prisoner-of-war camp, notorious for its miserable conditions, as well as a burial ground for Union Army soldiers. While the remains were eventually moved, a monument was erected by the Army Reserves in 1877 to mark the location of the Soldier's Plot. 
A Series of Unfortunate Events
Post-Civil War, the land was repurposed several times over. First, as a host for the Industrial School for Destitute Boys, essentially a workhouse for incorrigible and truant boys. There was also a men's workhouse, a psychiatric hospital, and a quarantine site during the yellow fever epidemic. Hart Island began to be used in 1869 for city burials starting with 24-year-old Louisa Van Slyke, who the New York Times reported "was born at sea and died alone at Charity Hospital." She was buried in the 45-acre public graveyard in a plain pine box, and she would soon have company.
Hart's Island, The dock where the unknown dead are unloaded for the Potter's Field. Jacob Riis, Museum of the City of New York.
Never Built New York
Solomon Riley had completely different ideas about what could be done with Hart Island. A native of Barbados, Riley made his fortune in real estate, buying properties on predominantly white streets in Harlem and renting to Black tenants. When a four-acre tract of land went up for sale on Hart Island, Riley jumped on it, announcing his plan to build a "Negro Coney Island." The playland would cater to people barred from "whites only" amusement parks in Rye and Dobbs Ferry. Planning a grand opening on the Fourth of July, 1925, Riley oversaw the construction of a boardwalk, bathing pavilion, boarding houses, and dance hall. The city was not pleased. To keep Riley from opening the park, the land was condemned and purchased by the city for $144,000.
Government use of the island resumed with the installation of Navy barracks during WWII, and a Nike missile base in 1955. The supersonic missiles were stored underground and functioned as a defense against air attacks until the army closed the base and relocated six years later.
                                                                                        The New York Times, November 26, 1927
Dancing on the Graves
The next incarnation of Hart Island somewhat fulfilled Solomon Riley's dream of gathering and entertaining crowds. Phoenix House, a drug rehabilitation program, held massive festivals and events like carnival rides and movie screenings, and drew big name musicians like The Velvet Underground and Janis Ian. Thousands of people made the ferry ride to the island for these events, until Phoenix House relocated to Manhattan in 1976.
Hart Island, 2016. Image by cisc1970 on Flickr. CC BY-NC 2.0
Today, Hart Island bears little resemblance to the boxing arena, amusement park, music festival days of yore. Filled with the crumbling remains of institutions past, the island has resumed its primary function as a city burial site, burying two to three thousand people a year, including approximately 1,000 stillborn infants and fetal remains.
Resting Place of Last Resort
The chaos and fear of the AIDS epidemic in the 1980s and '90s caused a spike in the island's burials as many funeral homes refused to accept the bodies. Stigmatization and rejection led Hart Island to become "perhaps the single largest burial ground in the country for people with AIDS," as The New York Times reported in 2018 . Unlike other burials, those who died of AIDS were interred individually, 14 feet deep. The first child victim of AIDS to be buried on Hart Island is remembered by a stark, chilling marker which reads "SC-BI, 1985," or Special Child, Baby 1.
The only witnesses to these quiet burials were the Rikers Island inmates who serve as both pallbearers and gravediggers, a practice which continues to this day. These incarcerated men are paid 37 cents an hour to unload pine caskets, mark them with a number and surname, lower them into the long mass graves and cover them with dirt. 
Gone But Not Forgotten
Grieving the dead is central to the human experience, but those with loved ones interred on Hart Island have been denied the chance to visit their graves. Access to the island is restricted, and there are scant resources to identify unnamed burials. Once a month, friends and family can schedule an appointment in advance to visit a gazebo by the dock. Advocates are seeking to improve this process. A number of lawsuits have challenged the city to provide gravesite visitation rights, and with the island's imminent transfer from the Department of Corrections to the Parks Department, things may become significantly easier for the bereaved.
Further Research:
Hart Island Potter's Field | records, 1977-present
Hart Island history | Department of Correction 
Hart Island Data | City Council
Hart Island Burials NYC Open Data | Department of Correction
About Us | Hart Island Project
Hart Island Frequently Asked Questions | Department of Correction
Hart Island | New York Times article
The History of Hart Island: A Place of Strangeness and Sorrow  | The Bowery Boys
NYPL Resources:
  New York City Municipal Archives: An Authorized Guide for Family Historians
New York City's Hart Island: A Cemetery of Strangers   by  Michael T. Keene
Hart Island   by   Melinda Hunt and Joel Sternfeld
The Other Islands of New York City  by  Sharon Seitz and Stuart Miller
See U2 in Vegas
i95's Free Mobile App
Ways to Listen to i95 at Home
i95 Rock Merch Table
Turkey Brigade
Local Discount Deals
Grow Your Business
Local Experts
Hart Island – The Saddest, Most Haunted Place in New York
Share on Facebook
Share on Twitter
At the western end of Long Island Sound lies Hart Island -- the final resting place for over one million people. 
Also known as "The Island of the Dead," Hart Island was purchased from the Native Americans in 1654, according to wikipedia , and was used as a Union Civil War prison camp in 1865, a psychiatric hospital in 1885, a tuberculosis sanatorium, a boy's reformatory, and currently is the largest tax-funded cemetery in the world. Who's buried in Potter's Field? Unfortunate people whose bodies remained unclaimed or couldn't afford the cost of burial.
According to theparanormalguide.com, up until 1913, adults and children were buried in mass graves to save space. To save money, prisoners from Riker's Island handled all the burials, which used to be in the thousands each year. Believe it or not, there has never been a formal paranormal investigation of Hart Island. According to seeksghosts.blogspot.com , only witnesses who have actually been to the island, along with workers, have reported the feeling of being watched or hearing whispering voices -- many of them children.
Many paranormal investigators claim that the poor souls of the dead are trapped on Hart, but if they were allowed to conduct an official paranormal investigation, they would be able to help the hundreds of thousands of souls that are trapped there, to move on.
The Hart Island Project , started in 2011, assists families and individuals access public burial records and information concerning burial procedures on Hart. The project also promotes the incredible history of the island. The fascinating story of the history of Hart Island is explained in a  May 2016 article in the New York Times .
Listen to Ethan Carey on the Ethan & Lou Show weekdays from 5:30-10AM on 95.1 FM. You can listen online at i95rock.com/listen-live / or by downloading the i95 Rock app for your mobile device.
A Look Back at Danbury's Rich History
More from wrki and wine.
Todd Packer Comes to Ridgefield, Tells I-95 Character Was Created Like Soup Todd Packer Comes to Ridgefield, Tells I-95 Character Was Created Like Soup
Danbury Candidate Says He Won Debate, Demands Apology From Mayor Danbury Candidate Says He Won Debate, Demands Apology From Mayor
Relax and Let One of These 7 Outstanding Caterers in Greater Danbury Whip Up Your Thanksgiving Feast Relax and Let One of These 7 Outstanding Caterers in Greater Danbury Whip Up Your Thanksgiving Feast
Jethro Tull Comes to CT, Anderson Tells I95 Show We Don't Belong in Hall of Fame Jethro Tull Comes to CT, Anderson Tells I95 Show We Don't Belong in Hall of Fame
This is How Terribly Long You'll Wait at a Connecticut Emergency Room This is How Terribly Long You'll Wait at a Connecticut Emergency Room
Nominate Your Favorite Charity for Stew Leonard's Turkey Brigade 2023 Nominate Your Favorite Charity for Stew Leonard's Turkey Brigade 2023
Where to Find the Best Grinders in the Greater Danbury Area 2023 Where to Find the Best Grinders in the Greater Danbury Area 2023
Most Photographed Fall Town in New England is Open Again After Disgusting Disrespect by Visitors Closed it Most Photographed Fall Town in New England is Open Again After Disgusting Disrespect by Visitors Closed it
Why Police Around Connecticut and New York are Urging You to Remove Car Stickers Immediately Why Police Around Connecticut and New York are Urging You to Remove Car Stickers Immediately
What Happens When a Homeless New Yorker Dies?
You should be quite relieved that you never have been, and hopefully never will be, on Hart Island
Dan Lewis, NowIKnow.com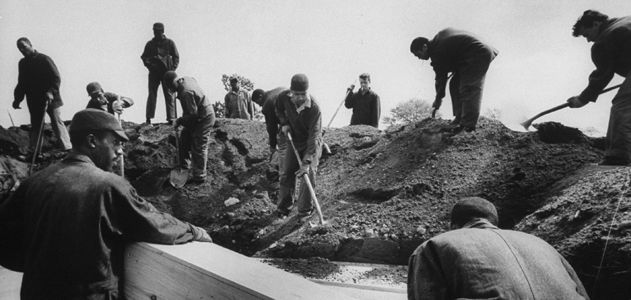 Roughly 7 million people live in New York City, and, like everywhere else in the world, some of them die. Sometimes, they die with no family and/or no money. In New York, a few thousand such people die each year in the city's hospitals alone. But these people's stories do not end with their deaths. What does the city do with the bodies? They're buried on Hart Island.
Hart Island is located in the western part of Long Island Sound, a few miles offshore from the Bronx and only a bit farther from Queens. This tiny island—131 acres—has been uninhabited for years, at least by the living. Since 1869, the city of New York has used the island as a potter's field, a burial ground for those who could not afford burial elsewhere. The potter's field now takes up roughly 101 of the island's 131 acres and is the largest tax-supported graveyard in the world.
More than 850,000 people have been buried on Hart's Island, and roughly 2,000 more burials occur each year. Dismembered body parts constitute a small minority of the burials. An estimated one-third of the burials are of very young children. With one exception—"special child baby 1 1985," the first child to die of AIDS in New York City—the bodies are buried in mass graves.
Children are buried in trenches numbering as many as 1,000 each, whereas adults—whose bodies are often disinterred when relatives later claim them—are buried in three sections of roughly 50 each. Want to see if you know anyone buried there? To find out, you need to peruse the records, which are maintained by the city's Department of Correction—a strange quirk of how the island is administered.
Because of the cost of burying 2,000 or so bodies (or parts thereof) each year, the city uses prison labor for the job. Inmates from Rikers Island, New York City's jail, are ferried over to Hart's Island and paid 50 cents per hour to stack coffins for burial. Since the 1950s, the burials occur without any sort of ceremony; grave sites are not even outfitted with markers indicating those buried. 
The city, generally, does not allow visitors, press, or tourists to see some still-present historical landmarks on the island, citing security concerns due to the fact that prisoners work there. The only exceptions made are to family members of the deceased, and even in that case, the visits must be scheduled with the Department of Correction and the visitors are not allowed to visit the gravesites unaccompanied. 
Legend has it that Hart Island is haunted. This isn't the case, of course. But if you were a homeowner on Hart Island (again, not the case, as it is uninhabited) and told tales about such ghosts, you couldn't sell your home without disclosing that to a would-be buyer. In 1991, the
New York court system decided the case of Stambovsky vs. Ackley , holding that if a seller promoted (in that case, via years of stories to the local press) his or her home as being haunted, the courts would hold him or her to that belief. As a poltergeist in one's home is a material defect of the house (assuming you aren't a Ghostbuster) that cannot be detected by any nonparanormal method of inspection, the court held that the seller must inform the purchaser of the presence of the ghosts. Failure to do so, as seller Ackley did in the above-mentioned case, entitles the buyer to his or her deposit back.
Excerpted from Now I Know: The Revealing Stories Behind the World's Most Interesting Facts . Copyright © 2013 by Dan Lewis and published by F+W Media, Inc. Used by permission of the publisher. All rights reserved.
About the Author:
Dan Lewis is a father, husband, Mets fan, lawyer, and trivia buff. He writes a daily e-mail called "Now I Know," which began in June of 2010 with twenty subscribers and now boasts nearly 100,000. A proud graduate of Tufts University and the Benjamin N. Cardozo School of Law, he's currently a digital strategist for a well-known children's company. You can sign up for his newsletter at www.NowIKnow.com.
Get the latest History stories in your inbox?
Click to visit our Privacy Statement .
clock This article was published more than  1 year ago
She died in a Manhattan penthouse but was buried on an island for the poor
Hart island, the nation's largest public cemetery, was created for the destitute but now serves a surprising range of people.
NEW YORK — Valerie Griffith's final journey began on a battered ferry, a floating hearse bound for a most unusual island.
Nobody lives on Hart Island, a scruffy one-mile slice of land in Long Island Sound that New York's tabloids call "Forgotten Island," "Haunted Island" and "Isle of Tears."
For 150 years, it's been known as the place where the city buries its penniless — not art collectors like Griffith.
But on Dec. 7, 2020, Griffith's coffin arrived at Hart Island's dock and was loaded onto a truck for a quick drive to a trench the size of a tennis court. There, on a cold and wet morning, gravediggers lowered her simple wooden coffin into the muddy ground. No relative or friend was present and there was no mention of her remarkable life: how the English-born Griffith had helped the U.S. military during World War II, exposed antisemitism in the United States and married an American spy.
Griffith was simply No. 14 in plot No. 414.
Into the same mass grave, workers stacked 136 more coffins, three deep.
"I'm very surprised she ended up there," said Pascal Imperato, a former New York City health commissioner who had spoken several times with Griffith and shared her interest in African art. "Valerie Griffith and her husband lived well. These are not poor people."
But Hart Island, where New York City has buried more than 1 million people since 1869, is undergoing the biggest changes in its history. The city's Department of Correction, which ran the burial ground like a penal colony for more than a century, relinquished control last year, and inmates no longer dig the graves. Millions of tax dollars are being spent to tame wild brush and demolish crumbling buildings.
Harder to see is the most significant change of all: a growing diversity of the people being buried here.
"It's a wider mix of people," said Melinda Hunt, who has spent years documenting the island and those buried on it. Hunt, the founder of the nonprofit Hart Island Project , said many families felt "shame" about its association with prisons, but light is coming to this "dark place."
Along with Griffith, among those interred there recently are a professional ballet dancer, a nurse, a software engineer, a scuba instructor and an acclaimed musical composer.
New York City's Hart Island is the nation's largest public cemetery, but cities and towns across the country also run these potter's fields, and many of them, similarly, are no longer just for the poor.
Several factors are driving the national shift, including a backlash against the steep cost of burials. Some people who can afford a private burial are refusing to pay for it. When police call a relative to inform them that their brother, mother or some other family member has died and to give them details of how to make funeral arrangements, many relatives do nothing. Some can't afford burial costs that can easily reach $10,000.
Americans' dramatic drop in religious affiliation means less interest in established rituals of churches and synagogues that mark milestones, including death. Today, many people don't want the kind of funeral their parents and grandparents had.
And notably, the growing economic and social diversity of those interred in taxpayer-owned cemeteries comes amid spiking numbers of bodies that no one ever comes to bury. While no national count exists, a Washington Post investigation found that thousands of bodies go unclaimed every year.
When relatives of a dead person walk away, they force local authorities to make arrangements for the body left in the morgue. Medical examiners noticed a steady rise in the unclaimed beginning in 2009, during the Great Recession, and a surge in 2020, when the coronavirus pandemic hit.
"It's one of the biggest issues we see — abandoned bodies. It's almost an epidemic," said Poul Lemasters, general counsel of the International Cemetery, Cremation and Funeral Association.
Local officials who deal directly with the unclaimed, including Meredith Buck, the coroner in Bucks County, Pa., said people who end up this way are not all destitute.
"Some of these people owned a home," said Buck. "But nobody really tells the police or the coroner, 'Hey, I think this person has a bank account.' "
In New York City, the unclaimed typically wind up on the ferry to Hart Island.
In 2020, that boat was grimly busy. It carried 2,600 coffins — three times as many as the year before.
The body of Valerie Griffith was in one of them.
A penthouse life
Three weeks before her quick, anonymous interment, Griffith had died in her Manhattan penthouse. Cardiac arrest was her official cause of death. She was 101.
Her life story — reconstructed from interviews, U.S. immigration records, declassified FBI documents, university archives and a 12-page job application she once filled out — started thousands of miles from Hart Island.
Born Valerie June Courtenay in England in 1919, she first worked as a "kennel maid," a caretaker of dogs. But when Germany began bombing London in World War II, she studied German, Italian and French, and those skills helped land her a secretarial job at the U.S. Embassy in London that often got her in the room with Averell Harriman and other top U.S. diplomats.
An avid reader and aspiring journalist, she wrote radio scripts for U.S. soldiers. She also sent European dispatches to the New York Herald Tribune when John Steinbeck, already a sensation for his bestseller "The Grapes of Wrath," was the paper's war correspondent based in London.
Along the way, she met Sanford Griffith, an older, divorced man born in Oregon who had a curious array of jobs: U.S. military interrogator with fluency in five languages, stockbroker, professor and correspondent for the Wall Street Journal. He also was a spy working for British intelligence.
Coming to America
When she was 34 and he was 61, they married in 1954 in a Northern Virginia courthouse. Six weeks earlier, Griffith had arrived in New York City aboard a transatlantic ocean liner with two swimming pools and an art deco dining room covered in gold leaf.
"The couple are well known in diplomatic circles in America and Europe," reported a 1954 article in the very local Sussex Agricultural Express in England. They went to Canada and Cuba for their honeymoon.
The horror of the Holocaust bonded the Griffiths. Both fought against antisemitism in the United States. In a widely reported incident in 1957, Valerie successfully booked into the Homestead resort in Virginia at the same time a Jewish woman with the last name Kaplan was told there were no rooms. The Anti-Defamation League, where Sanford Griffith worked, then filed a formal complaint.
In the 1960s, the Griffiths rented a penthouse apartment in the Shenandoah, a 74-unit building in the heart of Greenwich Village; they also owned a house in Middletown, N.Y., a two-hour drive away in the Hudson Valley. The couple traveled often to Africa and brought back hundreds of wooden and bronze art objects.
Then, in 1974, Valerie's life shattered.
While she was making tea and her husband was reading the Sunday newspaper, Sanford Griffith died of a heart attack.
In shock, Valerie, then 55, called Brenda McCooey, Sanford's daughter from his first marriage.
" 'I don't know what to do now,' " her stepdaughter recalled Valerie saying. "She was in shock."
McCooey said her father was not religious, and that when people in her family died, they were cremated, "instead of wasting money on funerals and flowers."
McCooey described Valerie as quiet and the opposite of her gregarious father, a man who would suddenly turn a picnic into a skinny-dipping outing. "That 1974 phone call was the last time we ever spoke."
After her husband died, Griffith gave lectures on African art at the New School in Manhattan, but she spent much of her time alone. She had been an only child, and had no children of her own. Her husband had been the organizer of their trips and dinners, and without him, her social life shrank.
She loved history, as she said on a 1949 job application for UNESCO. She grew up in a slower and more formal world. She often wore a tweed suit just to check for a letter in her building's mailroom. In the 1980s, fast money on Wall Street sent rents soaring. Her penthouse was rent-controlled, but young stock traders were paying 10 times as much as she did.
Historian Thomas Mahl talked to Griffith in the 1990s for his book about British covert operations in the United States during World War II. Declassified documents and Mahl's research showed how Sanford Griffith, on behalf of the British government, used fake public opinion polls and other deceptive propaganda to push Congress to join the war against Adolf Hitler.
Griffith spoke to Mahl for hours and told him unexpectedly intimate details, including that she had once been pregnant but lost the baby.
"I got the feeling she had no one else to talk to," Mahl said.
Griffith gave others the impression she was not interested in talking to them, according to her stepdaughter and many neighbors. The Post spoke with two dozen residents in her building who had never said more than hello to the elderly woman in Apt. 15A. They knew little more than that she was about 5 foot 4 inches tall and spoke with a British accent. They didn't know, for example, that she had worked with the U.S. military in France to create the famous cemetery at Normandy, a moving memorial to Americans who died overseas that is visited by 1 million people a year.
"She avoided people," said Alfred Drapala, 92, a neighbor in Middletown who for years would see Griffith planting flowers in her garden. If he walked near her, she seemed to withdraw and didn't say hello, he said. When he heard about her fascinating life and lonely burial, he said, "It's very sad." Drapala said he would have enjoyed talking to her about the war. He was living in his native Poland when German troops came to his town in 1939, a day he recalls vividly.
Another Middletown neighbor, Patricia Corn, lived near Griffith for decades but was busy juggling children and work and spoke with Griffith only once. In 1987, Corn knocked on her door and asked if she was interested in selling her century-old yellow clapboard home. "I never forgot her answer," Corn said. "She said, 'I need a place to store my books.' "
Jamila Dphrepaulezz was one of the few of her Manhattan neighbors who had chatted with her. Dphrepaulezz had her pug Onyx with her when they met in the building's elevator, and after that, Griffith would always ask, "How's your little dog?"
Dphrepaulezz described Griffith as shy. "She wasn't one of those people who spots you from across the street and yells, 'Hi!' No. She was reserved."
When Griffith was in her 70s, the internet began connecting people in new and faster ways. But Griffith never embraced the digital age. "She had no wires for cable, no internet," said Kyle Moffitt, the manager of her Manhattan building. "She had a little TV — a 12-inch box with rabbit ears — and a bunch of VHS tapes."
Rather than shopping online, she walked to shops well into her 90s. She bought tea, milk and other groceries at Gristedes, a store near the 14th Street subway stop.
She never owned a computer or cellphone.
Vanishing traces of a life
A caretaker helping Griffith in the final months of her life called 911 on Veterans Day, Nov. 11, 2020. Her heart had stopped. She became "M20-066908" in the city morgue.
A year earlier, movers had taken away many items from her apartment, which had been crammed with African statues and sculptures, according to Moffitt, the building manager. He said Griffith had told him they were going into storage, but he didn't know where.
She no longer had her country home. When Griffith was 95, a man who lived on her penthouse floor in Greenwich Village, Alan Lechner, bought her Middletown house on two acres for $50,000. He declined to speak to The Post.
A little-known agency, the Public Administrator, handles cases in which a person has no next of kin and no will. That office sells off the deceased's belongings and arranges a funeral. But an intake officer at the Manhattan Public Administrator said the office has no record of looking into Griffith's estate. The agency relies on the medical examiner's office, police, landlords and others to notify it, and then it sends out investigators.
The medical examiner's office did not respond to inquiries about Griffith's case.
With stunning efficiency after she died, all traces of Griffith's long life — her art, books, photos, furniture, wedding ring — vanished.
What happened to her belongings is unknown. Estate lawyers say the valuables of isolated elderly people often disappear, taken by people who know that the person has no regular visitors to notice or complain.
Visiting Hart Island
In 1869, Louisa Van Slyke, a poor 24-year-old immigrant who died of tuberculosis, became the first recorded burial on Hart Island. Since then, the city has used the island to bury people with no money, friends or relatives.
Over the years, part of the island also had a military presence, including a unit of Black soldiers during the Civil War and a Nike missile base in the 1950s. Its brick buildings at different times housed people city officials called "vicious boys," psychiatric patients, drug addicts and prisoners. In 1982, Mayor Ed Koch tried unsuccessfully to put small-time offenders, including graffiti vandals, to work there.
Every health catastrophe meant soaring numbers of burials. In the 1980s, when fear about a deadly new virus called HIV meant many funeral homes would not accept the corpses of AIDS patients, many were buried on Hart Island. Their relatives have been pushing for easier access to visit the gravesite.
Even now, only a small number of visitors are allowed — on only two days a month and if they make formal requests in advance.
On a rainy Sunday last September, The Post joined nine people, mostly relatives of someone interred there, for a rare glimpse of the island.
On that day, one visitor was on the verge of tears as he boarded the ferry. He said he had been traveling when his friend, a Manhattan hotel worker from Venezuela, died.
This man, a retired professional soccer player from the Netherlands, seemed embarrassed that he had to deal with prison officials to request to visit his friend's grave. "It wasn't easy to find out what happened to him. I had never heard of Hart Island."
All visitors that day had to turn over their phones to a prison guard on the Bronx dock where the only ferry to the island departs. Jail officials were still running the island at the time, and so no phones or photos were permitted. That's changed now that the city's parks and transit departments are in charge, but park enforcement officers still shadow every visitor.
The ferry ride to Hart was only 10 minutes. A prison guard was waiting in a white van near the rocky shore and drove the visitors to the requested gravesites. On the short drive to Griffith's plot, the island looked eerily empty. Deer, raccoons and geese were the only signs of life.
Decrepit buildings scheduled to be demolished made a dreary contrast with the stunning views. Faint laughter carried over the water from a passing sailboat.
"Number 414 is right there," the prison guard said, pointing toward a patch of dirt.
There were no headstones, but three feet below were the remains of 137 people. Their names, according to interviews, were as diverse as America's biggest city: Mark Grant, Jose Santiago, Deborah Healy, Tian You, Joseph Birbiglia, Kwo Sher, Kjodo Lack, Turan Akyol.
The bodies of many of these people had not been claimed by anyone, according to interviews with their relatives and acquaintances. But one, Noah Creshevsky, chose to be buried there.
Creshevsky was an acclaimed composer and electronic musician who taught at the famed Juilliard School. He created what he termed "hyperreal" sounds, mixing instrumentals with recordings from the street and TV. His husband, David Sachs, said in an interview that it was Creshevsky's wish to be buried alongside "those who have nothing" and that the simple burial on Hart Island was his way of protesting the trappings and cost of traditional funerals. "He didn't want to support the death industry and its expensive caskets," Sachs said.
'A blank canvas'
Marjorie Velázquez, a New York City Council member, sees the day coming when those buried on Hart Island will be "honored like fallen soldiers."
When she toured the island last year, she was surprised at its conditions. "When you get there, you're shocked. You look around and say, 'What the hell?' "
Valerie Griffith's final resting spot was a weed-strewn stretch of dirt with a single concrete stake noting the number of her mass grave.
Many people interred there were unlucky or lonely, Velázquez said, and the island needs to be "a place where we all can reflect on the value of life and our priorities and remember that none of us escapes death. We all end up together."
The pandemic and bureaucracy have slowed promised improvements to the island. But Velázquez would like to see a new ferry — perhaps leaving from Manhattan or some more accessible place — and a new visitors center that would "show how the island is an archive of the city's history."
"This is our moment when we're starting with a blank canvas and designing how we will honor so many lives."
Alice Crites contributed to this report.
Colma, CA: City of the Dead
What Spirits Haunt These Lighthouses?
Byberry Mental Hospital
Murder Basements Owned by Killers
Abandoned Cities and Ghost Towns
Creepy Classrooms & Empty Schools
A House with Blood Oozing from the Walls
Vermont's Bennington Triangle
H. H. Holmes's Real Trap Castle
Old Roadside Attractions
Haunted Asylums Around the World
Real Haunted Hospitals
What Happened in Chernobyl
The Hicks Road Albino Colony
Creepy Stories from the Psych Ward
The Real Life Silent Hill
Earth's Creepiest Natural Wonders
The Reality of Amityville
Tales from the World's Scareholes
New York City's 'Island Of The Dead' Is A Mass Grave Literally Spilling Over With Bones

Of all the areas in New York City with sordid histories, Hart Island may just boast the saddest of them all. Much like the infamously haunted Roosevelt Island , Hart Island, located near the Bronx borough of New York City, served as a location for more than a few morbid enterprises: an insane asylum, hospitals for deadly diseases, and prisoner-of-war camps. The Hart Island history doesn't stop there: New York City purchased the land from the Hunter family for $75,000 in 1868. The 10th potter's field in the city, Hart Island served as a final resting place for unclaimed bodies and those unable to afford a proper burial. It remains in use as of 2018. But with over 1 million bodies buried on the 101-acre plot, including men, women, and children, Hart Island is starting to get a little crowded, to the point that the dead are "rising up."
Soil erosion began unearthing the mass graves  of the unfortunate and forgotten, a story that gained exposure more so in 2018 than in years prior. As of April 2018, 174 bones have been recovered from the millions housed on Hart Island. According to a Columbia University professor, the state of the island mirrors the lives of those buried there: "The sad thing is that [their burials reflect] very much the same way they lived ."
Erosion From Storms And Floods Exposes The Remains Of The Dead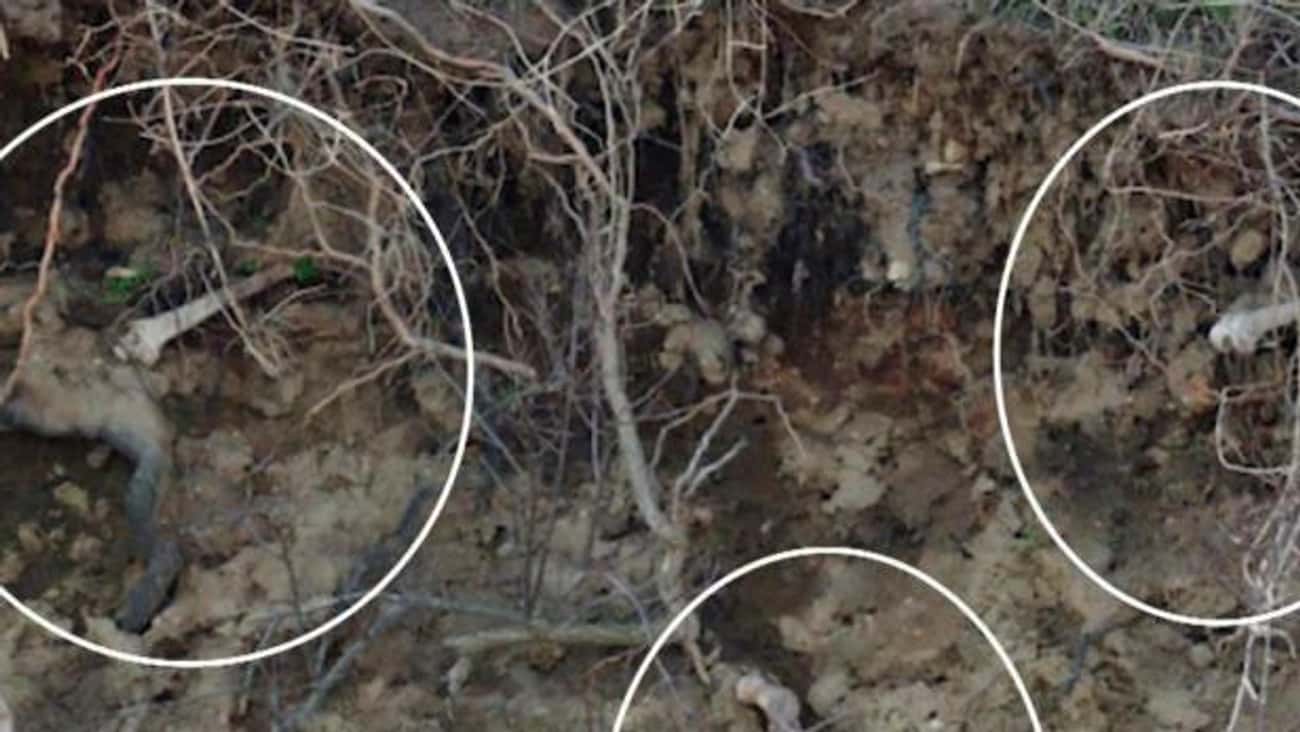 Melinda Hunt, founder of the Hart Island Project, took a boat to Hart Island in April 2018 and photographed human remains jutting from the soil . Hunt told reporters she's observed the erosion of the island's shoreline since the '90s, but no one really listened until her latest batch of photographs began circulating online.
"There have been skeletal remains falling onto the beach for 33 years," said Hunt. "I have a sanitation report from 1985 saying it was a common occurrence."
Storms, tides, and flooding eroded the island's soil, prompting the remains buried in mass graves to reveal themselves and wash away with the tides . To preserve those buried there, anthropologists moved in to collect the bones and hold onto them until improvements could be made in 2019, a move that will cost about $13 million.
FEMA Provided $13 Million To Repair The Island - In 2015
The Federal Emergency Management Agency (FEMA) promised $13 million to the city of New York to undo the damage from storms like 2012's Hurricane Sandy . The repairs to Hart Island's eroded shoreline are expected to begin in 2019, a year after human remains appeared poking out of the soil .
They announced the grant in 2015, which includes the following fixes: "Repair/restoration and hazard mitigation work to Hart Island's seawalls and shoreline, including slope hardening and additional rip-rap."
Original plans proposed a 2020 start date, though officials decided to commence earlier in 2019.
Rikers Island Inmates Are Tasked With Burials And Maintenance Of The Cemetery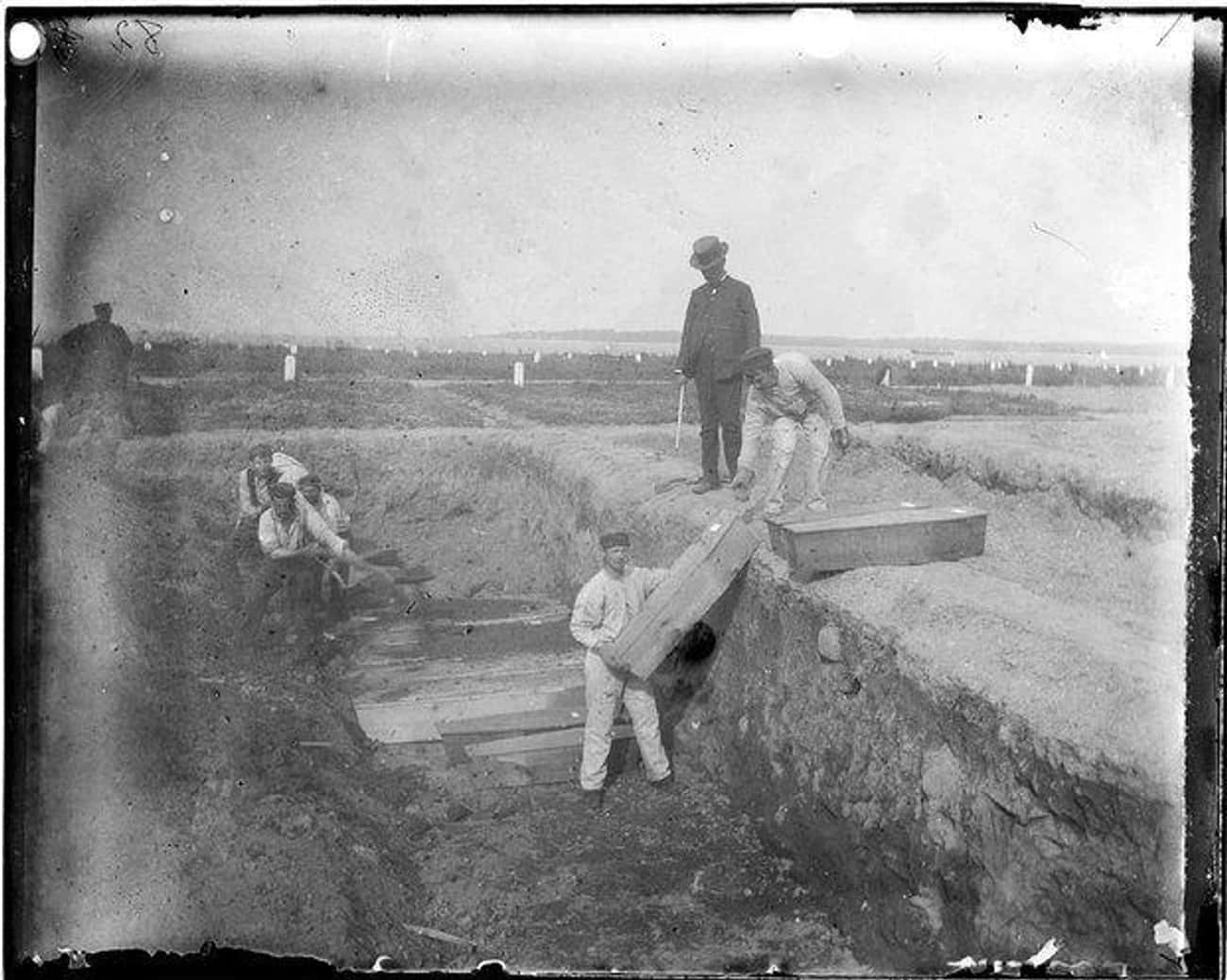 New York City Department of Corrections maintains the potter's field, doing so since its purchase in 1868 with the exception of a few years. Officials bus and ferry inmates from Rikers onto the island where they serve as cheap labor, making only 50 cents an hour in 2013 . The inmates dig trenches, bury the dead, handle disinterment of claimed bodies, and other required maintenance.
The prisoner presence complicates the process for people wanting to visit their loved ones, resulting in monthly visits, paperwork, and armed guards on the island. Even more upsetting, Rikers now forces the forgotten living to bury the forgotten dead for a grand possible total of $12 a day.
Nearly A Thousand Unknown People Are Buried On The Island Each Year
When someone dies in New York City, the Office of the Chief Medical Examiner takes custody of the body until it becomes identified and the relatives claim it. If the body remains unclaimed, the examiner hands it over to the Department of Corrections for burial on Hart Island.
No official gravestones or markers exist for the up to 1,000 bodies buried in mass graves in the potter's field every year; instead they are marked with granite stumps . Each long trench dug by the inmates can hold up to 150 adult bodies or nearly 1,000 children and babies housed in pine boxes.
Hart Island Is The Largest Mass Burial Site In The US - And The Largest Taxpayer-Funded In The World
The portion of Hart Island dedicated to the deceased encompasses 101 acres of the 131-acre property. Not only believed to be the largest public cemetery in the US, the island also happens to be the largest taxpayer-funded one in the world. With over 850,000 known burials, Hart Island has a deceased population equivalent to 1/8 of NYC's population.
The Hart Island Project Seeks To Name And Remember The Buried
As a potter's field , Hart Island is home to a population that remains largely anonymous. The bodies buried there are either unclaimed by families after death or ones incapable of affording a proper funeral. To remember the dead, the Hart Island Project maintains a database of the individuals buried there and provides GPS-assisted maps to the graves. An interactive website allows visitors to read about the 1 million forgotten people buried on the island.
The Hart Island Project, founded in 2011, also seeks to change the once-a-month visitation rules enforced upon families of the deceased. Further, the nonprofit wants to remove the maintenance and burial tasks from the Department of Corrections. As a result of their efforts, NYC codes now read that the department must post their burial records and rules for visitation on their website.
Family Members And The Public May Only Pay Their Respects Once A Month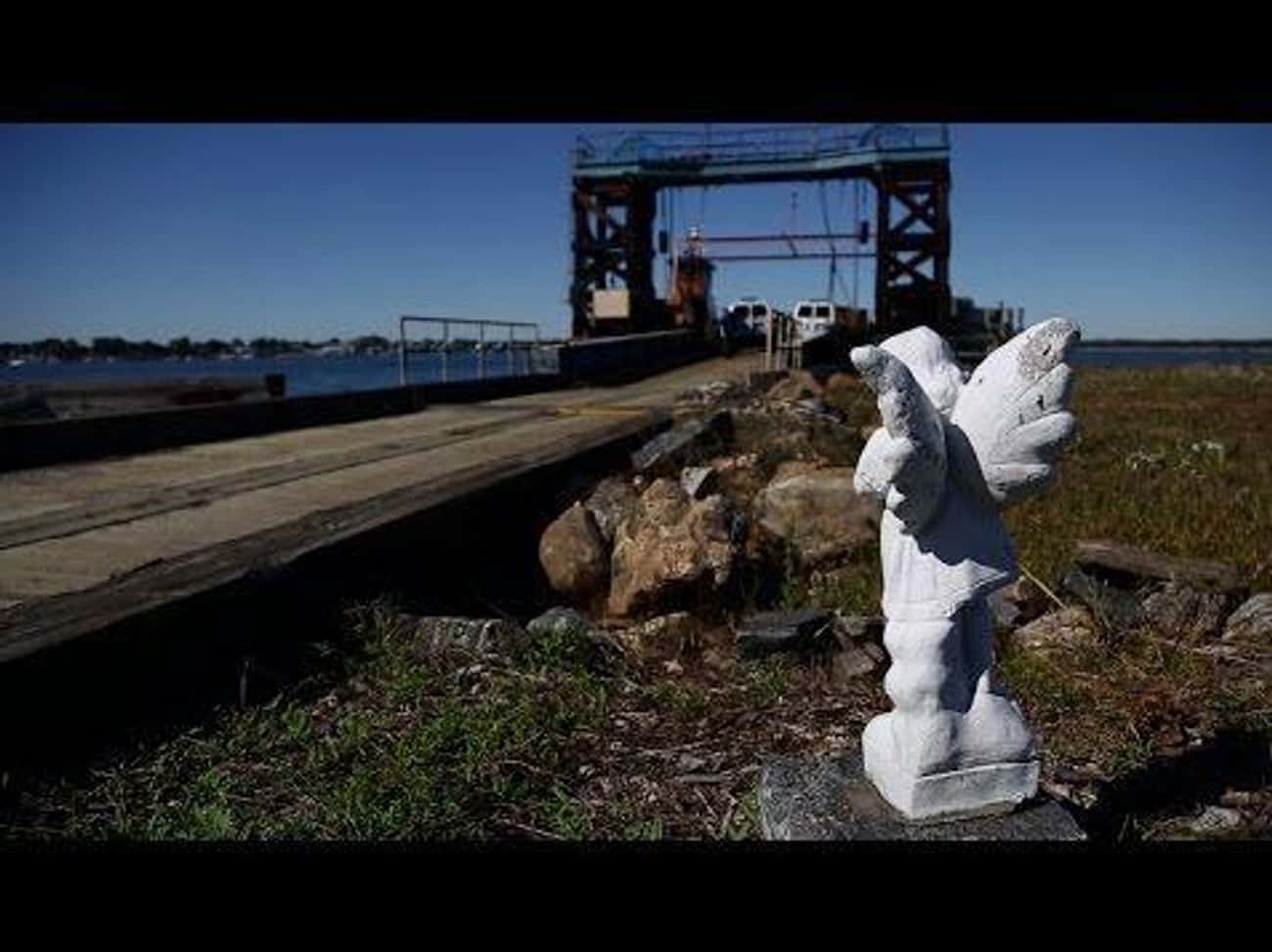 The presence of inmates on Hart Island makes security visitation policies quite strict for the friends and family of the people interred there. The Department of Corrections released a list every year with the one day per month the public and relatives may visit (Gazebo Visits) and once monthly for relatives (Graveside Visits). Registration for Gazebo Visits takes place at least two business days prior to the visitation date, but registration for Graveside Visits requires at least 12 days.
Visitors must sign liability waivers and hand over any cellphones or electronic devices while armed guards watch over their journey to their graveside destination. Only 70 people may visit on each allotted day. Due to the high amount of bureaucracy required to visit Hart, especially for people with smaller incomes or fewer available resources, nonprofits like the Hart Island Project seek to streamline the process for all.
One unfortunate mother recalls a time in the '70s when the city accidentally buried her child on the island, a mistake that took months for the city to address. Even then, the woman expressed how upset the ordeal made her. "It is an awful feeling to have to be escorted to a baby's grave by a man or woman with a gun," said Elaine Joseph.
Bobby Driscoll - Voice Of 'Peter Pan' - Is Buried On Hart Island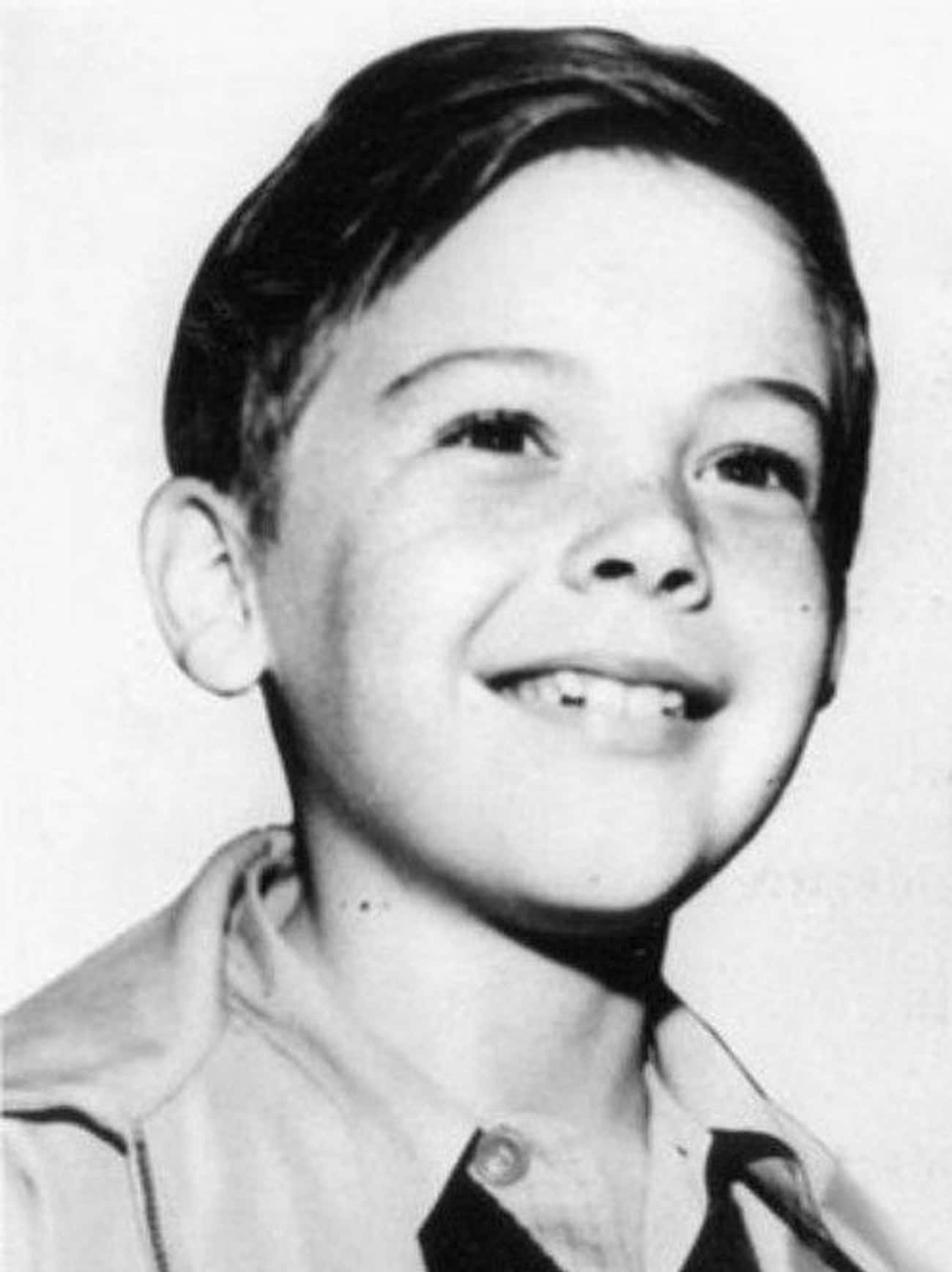 After being discovered at age 5 in a California barbershop, Bobby Driscoll acted for a total of 17 years. Perhaps most well-known as the voice of the titular character in Disney's Peter Pan , Driscoll also won an Academy Award before the downward spiral of his career began affecting his life.
"I was carried on a satin cushion and then dropped into the garbage can," Driscoll said.
He died in 1968 at age 31 from heart failure thought to be brought on by years of drug abuse. His body, recovered from a New York City apartment, remained unclaimed after death, and he was buried in a mass grave on Hart Island.
The First Baby To Die Of AIDS In NYC Is Buried At Hart
One of the few, if not the only, gravestones on the island belongs to an infant . Buried in 1985, they were the first infant to die of AIDS in New York City. The marker reads " SC-B1, 1985 ," with SC standing for "special child" and B1 for "baby number 1."
Anthropologists Inspecting The Bones Find Rather Large Hauls With Each Visit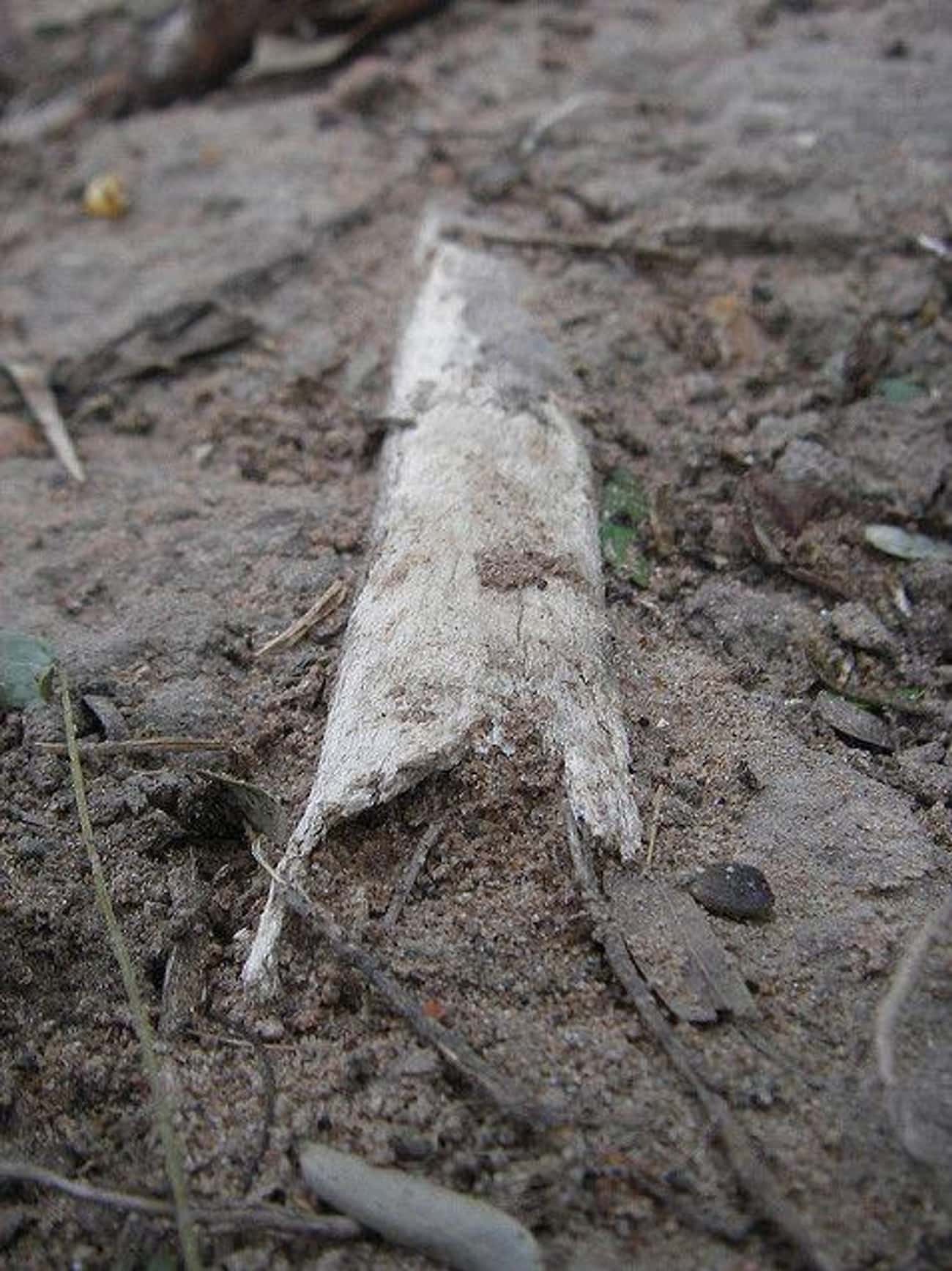 Forensic anthropologists visited Hart Island in April 2018 and collected :
six craniums, six mandibles, four right clavicles, four left clavicles, 15 right humeri, 16 left humeri, 15 right radii, 6 left radii, 15 right ulnae, 13 left ulnae, eight right pelvises, eight left pelvises, 11 right femurs, 20 left femurs, 11 right tibiae, and 16 left tibiae
The anthropologists from the Office of the Chief Medical Examiner agreed to visit the island on a monthly basis to collect, identify, and store the found bones until the island is restored.
After World War II, Hart Island Held A Nike Missile Base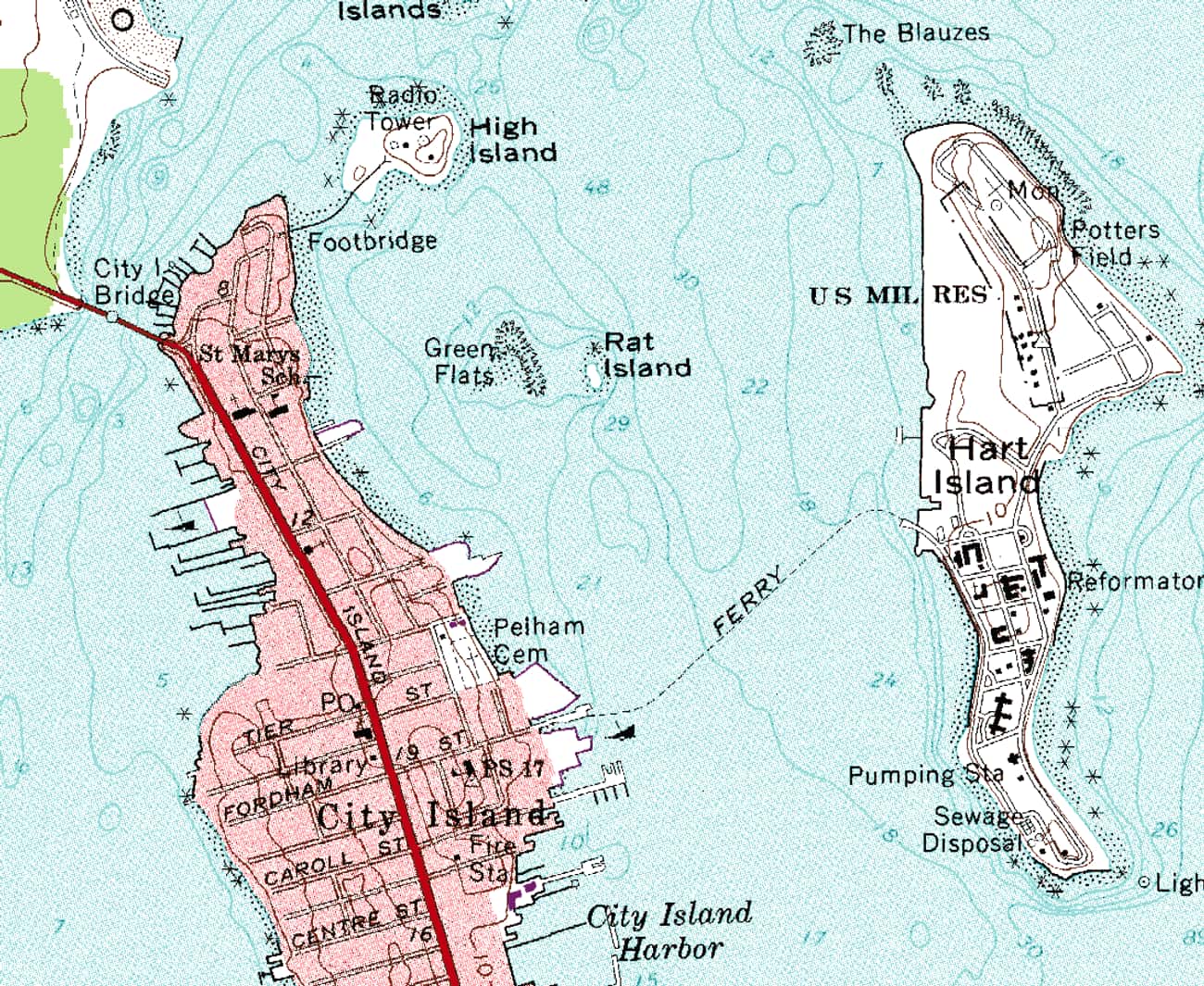 Along with multiple incarnations as prisons and a rehab center, the post-World War II Hart Island served as the site of a US Nike missile base . Between 1955 and 1961, a 10-acre plot was the site of the base. The base was built to combat any nuclear war initiated during the Cold War, and Hart Island held the Launcher Area to Davids Island's Control Area .
As the Launcher Area, the Island of the Dead was also the location of assembling, testing, storing, and, of course, launching of the defense missiles. The Nike Ajax missiles boasted a mere 30-mile range and could be sent to intercept one incoming enemy aircraft , but not several at once.
From The Civil War Until World War II, The Island Served Many Purposes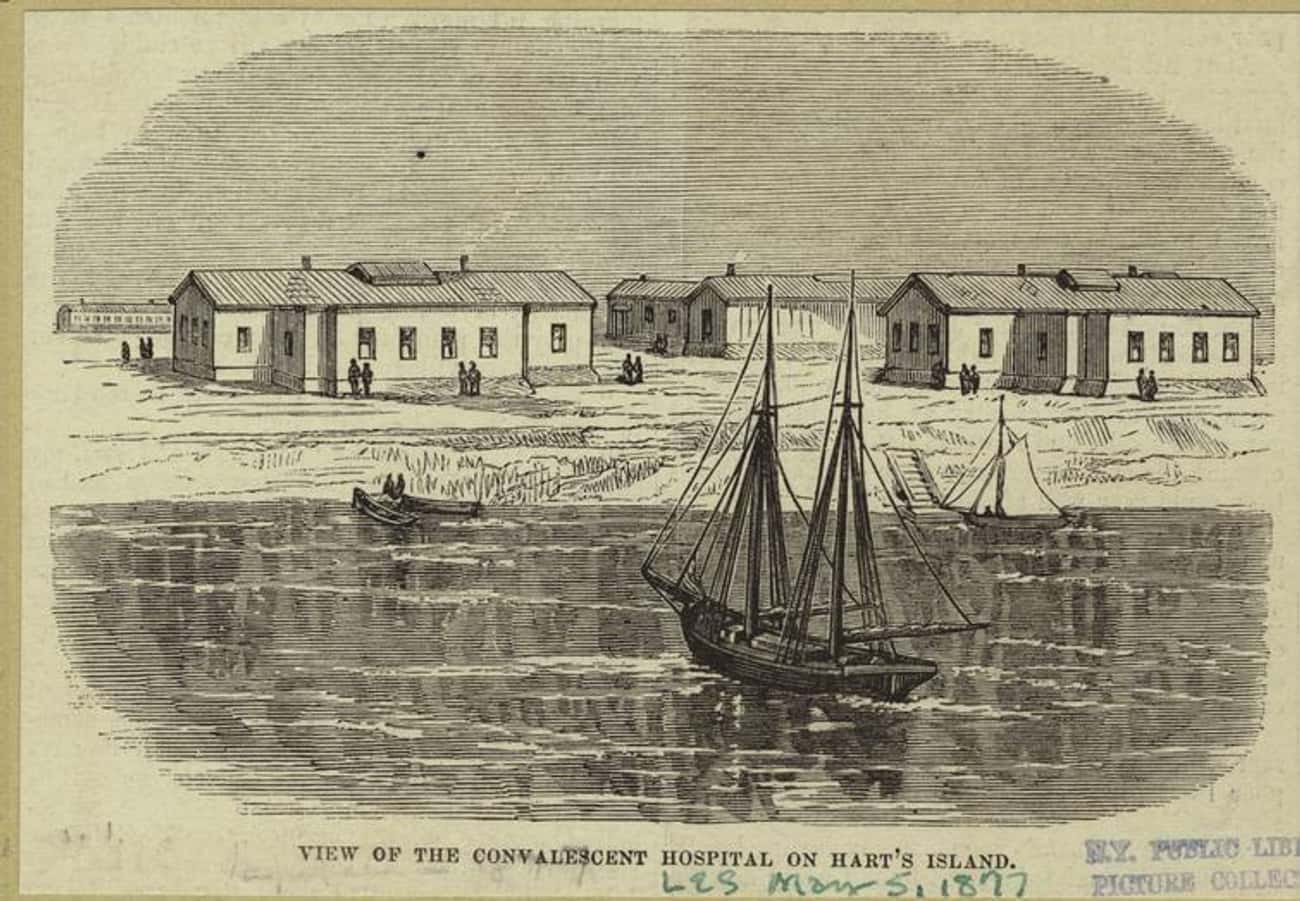 In its first year as a potter's field for New York City, Hart Island served as the final resting place of 1,875 people . In 1870 the city quarantined yellow fever patients on the island. The end of the 19th century brought an insane asylum, a women's charity hospital, and a prison for the inmates tasked with maintaining the graves on the island.
The dawn of the 1900s placed a men's retirement home, a tuberculosis hospital for women, and a men's reformatory among the mass graves. In 1914 the prison on the island took in any overflow from city jails. Finally, the US Navy commandeered the island to house servicemen in a disciplinary barracks.
In 2019, The City Transferred Control Of The Island To The Parks Department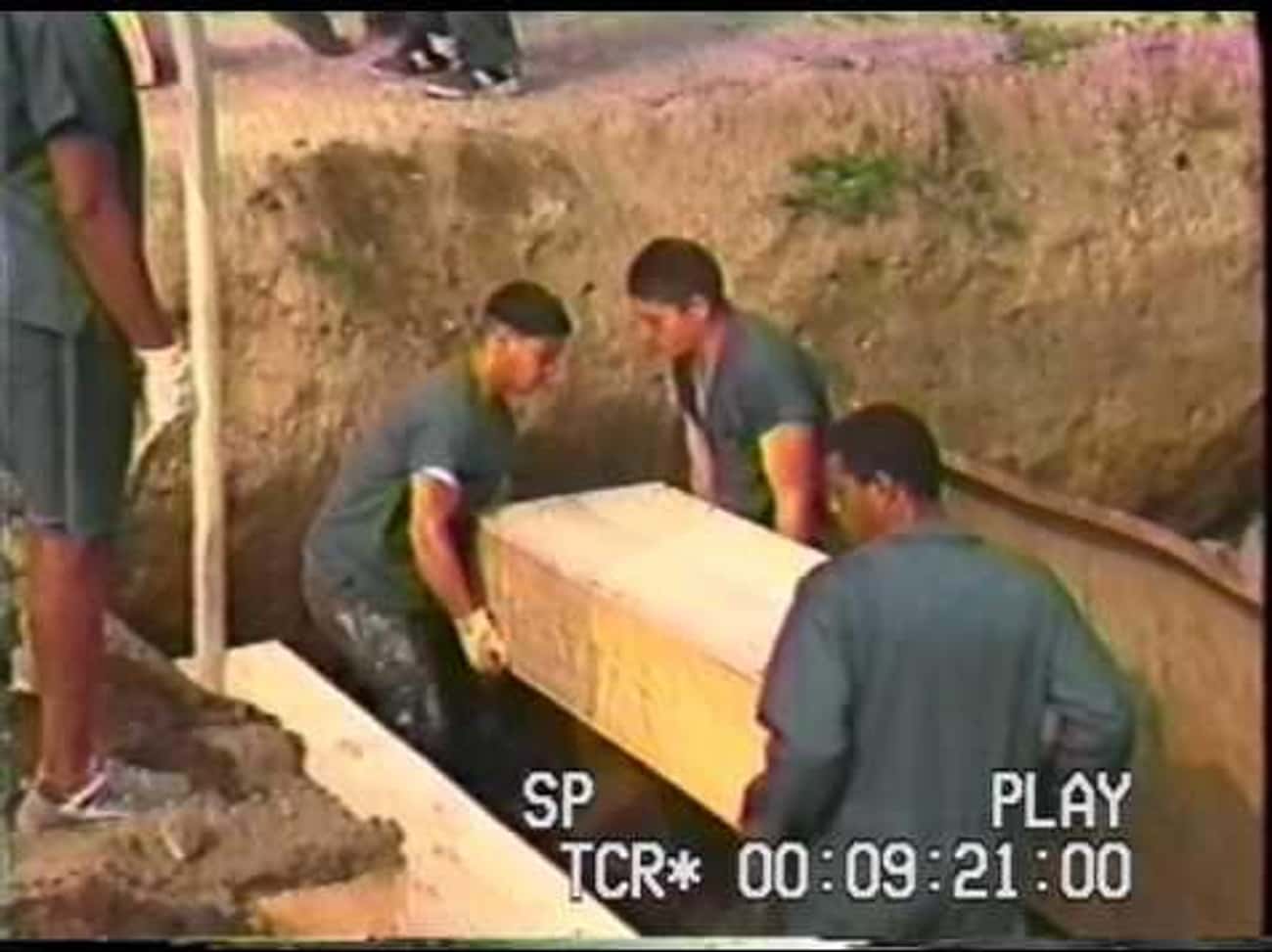 The emergence of human remains on Hart Island in 2018 prompted City Council Member Ydanis Rodriguez to sponsor a bill that would take control of the potter's field away from the Department of Corrections and its inmate labor and task the Department of Parks and Recreation with the cemetery's maintenance. It would also increase transportation services to and from the island for visitors and allow easier access for families to visit graves.
In November 2019, the city council passed the bill , and in December 2019, Mayor Bill de Blasio signed it into law .
Graveyard Shift
Resting Places
Real places in the physical world that you should avoid at all costs, lest you never come back (alive).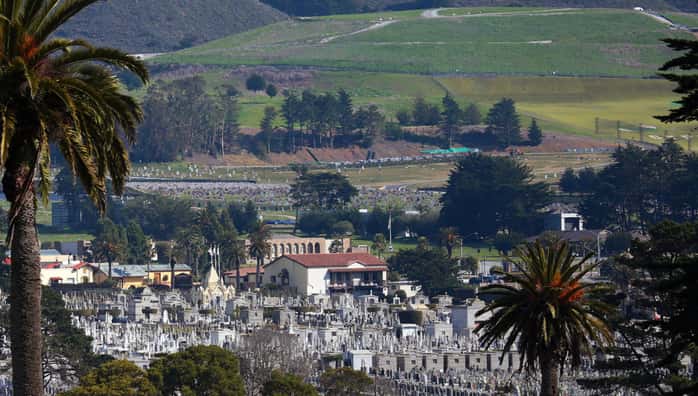 Our Mission
The History
Interpretive guide
COVID-19 initiative
Aids initiative
News and events
Media gallery
Help and donate
News and Events
Stories from hart island | live from nypl.
Producer Joe Richman, The Hart Island Project and guests discuss latest season of Radio Diaries' new series, "The Unmarked Graveyard," which untangles mysteries of people buried in America's largest public cemetery.America's largest public cemetery.
Episode One - The Unmarked Graveyard: Neil Harris
A few years ago, a young man who called himself Stephen became a fixture in Manhattan's Riverside Park. Locals started noticing him sitting on the same park bench day after day. He said little and asked for nothing. When Stephen was found dead in 2017, the police couldn't identify him. Like other New Yorkers whose bodies can't be identified, he was buried in a mass grave on Hart Island , America's largest public cemetery. For many, that would be the end of the story. But one day, a woman who knew Stephen from the park stumbled on his true identity. This is the story of where he came from, and the people who went to great lengths to try to track him down.
An artist's Brief But Spectacular take on New York City's family tomb
New York City's Hart Island is the final resting place for more than a million unclaimed bodies. In 2018, artist Melinda Hunt launched the Hart Island Project, which has mapped the entire island and published the stories of more than 68,000 people buried there. Hunt shares her Brief But Spectacular take on New York City's family tomb.
Hart Island advocate seeks to honor father's legacy
Holding the last letter her father wrote her before his death in 1993, Elsie Soto said his words continue to inspire her. "He knew that he just was not going to be here for this and this was what he was leaving me," said Soto.
Plans to revitalize Hart Island in effort to welcome visitors in the works
The city has plans to give Potters Field, located on Hart Island and known for being a burial ground for the city's unclaimed New Yorkers, a makeover to make it more welcoming to New Yorkers. Director Melinda Hunt, of The Hart Island Project, says that the plan will focus on changing the negative imagery associated with the city's free cemetery. Hunt says the city's Parks Department will begin providing guided public tours of the island this year, which she says is a step in the right direction to removing that negative stigma, including the removal of many of the island's crumbling structures.
One of New York's most infamous graveyard's will be converted into a park
Founding Director of the Hart Island Project Melinda Hunt speaks to Newsline with Brigitte Quinn about the opening of Hart Island.
New York's long-forbidden graveyard island to be converted to a park
New York City's Hart Island may be marked by crumbling buildings and over a million graves — but to Melinda Hunt, it's a place of beauty. "From the very first day that I went there, I felt that it was really misunderstood, that it wasn't really a dark place," she told As It Happens host Nil Köksal. "It was a very beautiful place. So I became very attached to the landscape." The island, which has been closed to the public, will be free to visit starting some time this year, according to the city. Public consultations will be held over the next year to develop plans for converting it into a park.
A Potter's Field as a Public Park
The morgue trucks, loaded with plain, unmarked pine boxes, still arrive regularly by ferry to Hart Island, a potter's field where the city has long buried its unclaimed dead. The island was once a penal colony, and it has been run since the 19th century by New York's jail system, which used inmate gravediggers and kept it off limits until 2021, when the city transferred the island over to its parks department. Now, in a remarkable break with the decades-old policy of keeping Hart Island burials secretive and its graves unseen, the department is opening New York's most forbidden place for public access.
City approves temporary placement for Hart Island memorial touchstone
After nearly seven months of meetings and marches, the Hart Island Touchstone Coalition will be able to place their bereavement stone on the island.
Local advocates pushing for memorial touchstone on Hart Island run into roadblocks
Elsie Soto's father died when she was 9 years old, and it took her more than over 20 years to finally find his grave. Now she's hoping to honor all those in unmarked graves by placing a bereavement stone where her dad is buried, at one of New York City's most mysterious and painful landmarks.
Hart Island, the nation's largest public cemetery, was created for the destitute but now serves a surprising range of people
NEW YORK — Valerie Griffith's final journey began on a battered ferry, a floating hearse bound for a most unusual island.
Nobody lives on Hart Island, a scruffy one-mile slice of land in Long Island Sound that New York's tabloids call "Forgotten Island," "Haunted Island" and "Isle of Tears."
For 150 years, it's been known as the place where the city buries its penniless — not art collectors like Griffith
Inside the push to open up Hart Island, NYC's COVID cemetery
Two years since burials of COVID victims began, an effort is underway to transform the island into an open public cemetery. So far, it has remained largely closed off to the public, and difficult to visit even for bereaved families.
Hart Island Burials Taken Over By Tree Landscapers, Uprooting Families' Hopes for Transformation
The city has tapped a landscaping company with no experience running cemeteries or public spaces to help transform Hart Island, the long-neglected gravesite of thousands killed by COVID, into a refuge for families and other visitors.
The management contract has both the leaders of some of New York's largest graveyards and families of those interred on Hart Island concerned over the fate of the City Council's $85 million vision to turn the potter's field into the nation's largest municipal cemetery.
Meanwhile, the city Parks Department plans to keep a former Rikers Island captain who supervised inmates carrying out emergency burials of pandemic victims in charge of interments.
On Hart Island: Past, Present & Future
Interdisciplinary artist, filmmaker, and founding director of The Hart Island Project - Melinda Hunt explored the historical significance of one of the most mysterious and beautiful places in New York City, Hart Island. During her interactive presentation, Melinda shared historical documents, videos, and testimonies to engage us with the municipal burial place's rich history - intrinsically connected in one way or another with all New Yorkers. This event was recorded on November 18, 2021.
Family Finds Missing Loved One Buried On Hart Island
After decades of searching, relatives of missing loved ones finally find closure on Hart Island. The city parks department has eased visitation restrictions. On Saturday, Valerie Smith's family was able to commemorate their visit to her gravesite with a cell phone video on location.
The Biggest Public Graveyard in the U.S. Is Becoming Park
New York City wants Hart Island, the burial grounds for victims of Covid-19 and AIDS, to be a more accessible and inviting place.
It's been the city's dominant public graveyard since the 19th century. People were buried there during other epidemics including AIDS and the Great Influenza outbreak of 1918. For most of that time, Hart Island has been run much like a jail by the Department of Correction. Save for scheduled and highly-regulated visits, it's been inaccessible to the public. Most labor on the island was done by Rikers' Island inmates paid a fraction of minimum wage.
But times are changing. This month the Parks Department took over the island, two years after the city council granted it control. Making it a more accessible and inviting space will be a challenge given the island's deteriorating buildings, ongoing burials and the need to establish a regular ferry service to the island.
Relatives Of Those Buried On Hart Island Say Access Remains Extremely Challenging
NEW YORK (CBSNewYork) – A massive public graveyard is undergoing a transformation. New city management has taken over Hart Island in the Bronx to make it more welcoming to visitors. Advocates say conditions at the cemetery have improved, but there's still a long way to go.
As CBS2's Natalie Duddridge reports, drone video shows an aerial view of Hart Island, where more than a million New Yorkers are buried, including those whose families couldn't afford funerals, or next of kin couldn't be reached.
"Such a stigma of being buried there," said Sean Rickard, who has a family member buried on Hart Island.
Rickard was part of the first group of people to visit Hart Island since the Parks Department assumed jurisdiction last weekend, ending 152 years of control by the city Department of Correction. Until last year, Rikers prisoners buried the bodies on Hart Island, which meant the grounds were highly restricted.
"What we want to do is have it more resemble the experience of visiting any cemetery," said Melinda Hunt of the Hart Island Project.
Memorializing AIDS Epidemic Dead at New York's Hart Island
Hart Island is home to a burial ground for people who were interred in obscurity in New York City. The Hart Island Project, founded in 1994, aims to recover the stories of people buried there and recently launched its "AIDS Initiative," which aims to recover the names and stories of those who died in the AIDS epidemic and were buried on the island.
Hart Island's Last Stand
On June 5, the Department of Buildings, citing public safety, issued an emergency order for the "immediate demolition" of 18 institutional, residential and service buildings constructed on Hart Island between the late 1800s and the mid 1900s.
NYC Temporary Morgue Lingers, a Reminder of Pandemic's Pain
As the medical examiner's office prepares to close the temporary facility, the agency has stopped taking newly deceased people there, and investigators are working to contact relatives and determine final arrangements for the roughly 200 whose remains are left, spokesman Mark Desire said via email last week.
There are no upcoming events
Past events, the recollectors' storytelling program.
Join us for a powerful storytelling experience at the NYC AIDS Memorial Through the personal narratives of the Recollectors, we will shed light on the impact of the epidemic and the resilience of the human spirit. This in-person event offers a unique opportunity to connect with others, honor the memories of those we've lost, and celebrate the strength of our community.
Stories from Hart Island
Go behind the latest season of Radio Diaries' new series, "The Unmarked Graveyard," which untangles mysteries of people buried in America's largest public cemetery.
The Hart Island Project Annual Public Meeting
Meet with The Hart Island Project Board of Directors at our annual public meeting June 17, 2023 from 2:00-3:30 PM - Zoom Meeting ID: 884 0697 2026
Global Pandemics Touchstone Walk to Remember
Beginning at 1 PM on May 28, the NYC Walk to Remember will proceed through Central Park and continue to West 110 Street and The Cathedral of St. John the Divine. This 3 mile solemn walk will be in remembrance of New Yorkers who succumbed to COVID-19 and HIV AIDS, and those who knew and cared for them. The 3 mile Walk to Remember will conclude with a special blessing of the Touchstone at the Cathedral. A service of music and prayer will follow, beginning at 4pm. The stone will remain on view at the Cathedral until it departs early Tuesday morning for Hart Island in the Bronx.
Bronx Parks Speak-up
The Hart Island Project will have a table at Bronx Parks Speak-Up. Join us for our first in person event at Lehman College's Faculty Dining Room in the MUSIC BUILDING AT 250 BEDFORD PARK BLVD. Bronx, NY and learn about our new navigation tools and interpretive guide.
Global Pandemic Touchstone Walk on City Island
On Sunday, October 16th at 2:00 pm EDT, the Hart Island Touchstone Coalition (HITC) will stage the first in a proposed series of bereavement walks to honor the memory of those who have succumbed to the scourge of pandemic illnesses.
The HITC community will pull a hand-drawn carriage containing a granite Global Pandemics Touchstone donated to the Coalition by the nonprofit Peace Abbey Foundation on a course from Pelham Cemetery on King Avenue at City Island to the entrance of the Ferry Dock overlooking Hart Island Cemetery. The quarter-mile bereavement walk with the Touchstone, will bring together families and friends who have loved ones buried on Hart Island and who are seeking to have the Touchstone placed there in their loved one's honor.
HDC Six to Celebrate - Bronx Conversation with Past Awardees
The Historic Districts Council (HDC) invites you to an in-person event to discuss how to assist Bronx neighborhoods advance their preservation goal. If you are interested in learning about the preservation-related priorities of different communities, come hear from previous participants about their experiences with this program, their achievements, and their current priorities in terms of preserving the historic treasures of their neighborhood. The conversation will be led and moderated by Angel Hernandez and Samuel Brooks, co-chairs of HDC's Bronx Borough Landmarks Committee. Thursday, October 13, 2022 – 7:00PM
The Hart Island Project Annual Meeting
Please join us for a progress report on our mission to open access to Hart Island and assist families and friends of the buried.
We're converting our website to mobile first and adding new navigation and location based storytelling tools.
We need your ideas for how to preserve Hart Island as a National Historic Site and National Monument
Join Here on Zoom
Please join The Hart Island Project to learn about our work to restore Hart Island as America's largest natural burial ground and its essential place in New York City's Green Infastructure
REGISTER HERE
On Hart Island: Past, Present and Future - On Zoom & In Person
The Roosevelt Island Library and the Roosevelt Island Historical Society are proud to host Melinda Hunt and her presentation on Hart Island. Melinda Hunt is President and founding director of The Hart Island Project in New York City. Her work led to ending 150 years of penal control on Hart Island. She is a NYFA/NYSCA Fellow in electronic art. She is a visual artist who works in a variety of fields and settings.
HIV/Aids The epidemic isn't over!
The exhibition "HIV/Aids, the epidemic is not over" traces the social and political history of AIDS. Taking a retrospective and contemporary look at the epidemic and the mobilisations it has generated, it aims to contribute to the fight against it. Indeed, putting Aids in a museum is not to bury it; on the contrary, it is to reaffirm its relevance, as shown by the title of the exhibition, which takes up a historic slogan of Act Up: "The epidemic is not over!"
On Hart Island: Past Present & Future
Please join Melinda Hunt - interdisciplinary artist, filmmaker, and founding director of The Hart Island Project - to discover the historical significance of one of the most mysterious and beautiful places in New York City, Hart Island. During this interactive presentation, Melinda will share historical documents, videos, and testimonies to engage us with the municipal burial place's rich history - intrinsically connected in one way or another with all New Yorkers. Free event with registration.
NYC Women's Fund Showcase - AIDS Burials on Hart Island
AIDS Burials on Hart Island series will premiere on NYC Women's Fund Showcase on NYC TV channel 25, October 22, 2021 at 8 PM.
An encore broadcast will take place on November 19, 2021 at 8 PM
Open House New York 2021
In this episode of The Gotham Center for New York City History's Sites and Sounds podcast series, Melinda Hunt talks about Hart Island, the small landmass that lies half a mile from City Island, in the Bronx, on the Long Island Sound.
Storytelling tools for COVID-19 Webinar
We're please to announce the launch of our COVID-19 Initiative with new tools added to Traveling Cloud Museum for searching and claiming people who died from the pandemic in New York City and are now buried on Hart Island.
The Hart Island Project is working to end the stigma for families who agreed to a City Burial. Please join us on Thursday, September 23, 2021 @7 PM for a webinar on how to claim and add stories or photos about someone buried on Hart Island who succumbed to COVID-19.
Hart Island Suite Premiere
Jazz composer Anita Brown received a 2019 NYSCA award with support from The Hart Island Project as fiscal sponsor. The work was scheduled to premiere in 2020 and delayed due to COVID restrictions. Hart Island Suite tells the story of Anita's elder sister, Julie, who was buried on Hart Island before Anita was born.
Hart Island Poem wins Rhina Espaillat Poetry Award
Plough will announce the winners of its first annual Rhina Espaillat Poetry Award in an online event with Rhina P. Espaillat and Plough poetry editor A. M. Juster. The winning poet donated her prize to The Hart Island Project.
Register to attend on YouTube
Hart Island Project Annual Meeting
The Hart Island Project annual meeting is open to the public and will take place on Zoom. If you were unable to attend you can watch it on the link below..
Video of Meeting
Landscapes and Pandemics: The inequities of HIV/AIDS & COVID-19
COVID-19 has disproportionately affected Black and Latinx people, as well as LGBTQ+ people, many who are living at the intersections of multiple marginalized identities. Over the past year, several comparisons have been made between the rise of the HIV/AIDS crisis in the US in the 80s and 90s and the current COVID-19 pandemic. We will hear from leading academics and activists and learn what these pandemics mean for communities across the US.
NYC COUNCIL HEARING: Hart Island and the City's Public Burial Process & Assistance Program
The public is invited to attend this hearing and testify. If you are planning on testifying live via video conferencing, please register no later than 24 hours before the hearing.
Each person who intends on testifying live should register separately. Persons who do not register in advance will not be permitted to testify live via video conferencing.
If you are interested in viewing the hearing, but do not wish to testify live, the hearing can be viewed at  https://council.nyc.gov/livestream /.
Written testimony may be submitted without registration by emailing it to [email protected] up to 72 hours after the close of the hearing. Thank you for your cooperation.
For questions about accessibility or to request additional accommodations please contact [email protected] or [email protected] (212) 788-6936 at least 72 hours before the hearing. All other questions should be directed to me at [email protected].
A Haunting in Manhattan
Lizzie and Kaitlyn try to find ghosts, but all they see is Anderson Cooper's apartment.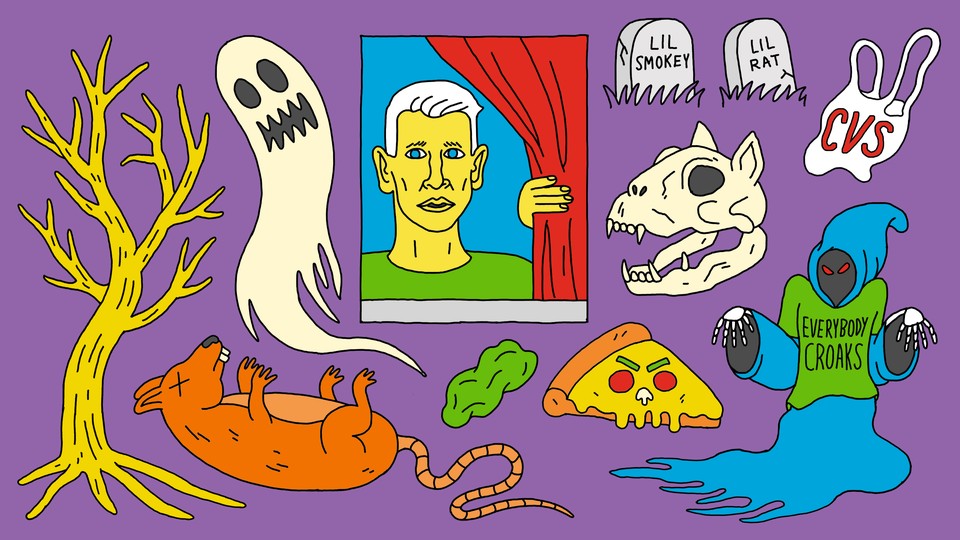 Sign up for Kaitlyn and Lizzie's newsletter here .
Lizzie: What am I most afraid of? Being the last to die. Dying. Being put into one of those freezing morgue drawers while I'm still alive. Cottage cheese. Sometimes Matt hides in the dark and jumps out when I least expect it. My heart stops!
Not ghosts. I'm not afraid of ghosts. Probably because their task lists aren't really that scary. In Beetlejuice , the ghosts just want to stop their house from having a new design scheme. In The Amityville Horror , it's basically the same thing. Ghosts are kind of like anti-house-flippers.
Last week, Kaitlyn, Nathan, and I went on a ghost tour of the West Village. It was sort of like apartment hunting, except the broker listed everyone who'd died at each apartment, and you weren't allowed to go inside anywhere. Kaitlyn had done a West Village ghost tour several years prior, so she was kind of an expert on the whole thing.
Kaitlyn: I told Lizzie that I was down to repeat my West-Village-ghost-tour experience because the first outing had lacked a little something. Or a few things. It was a second date lacking in all romantic chemistry; the tour lacked participants aside from the two of us. The tour guide was also lacking in her memory of most of the basic facts of every ghost story she was supposed to tell. She was, however, wearing a cape. And she was very nice.
Gosh, that evening was such a challenge. But this one, I thought, would make things right: I would learn all about the ghosts in my favorite city in the world, and I would get to do it with my friend Liz.
To be clear, I'm not afraid of ghosts either, and I am saying that to bait one into revealing itself to me, which would be incredible. To me, the scariest things are bedbugs, the ocean, and the thought of anybody being mean to one of my sisters. And dying.
Lizzie: Here's something scary: Before the ghost tour, I ate what I think might be the worst slice of pizza I've ever had in New York. It was at one of those tiny, narrow places—just a door at one end and pizza at the other. The lights inside were blinding. The pizza was so hot that when the guy handed it to me, a majority of the cheese slid off the slice and congealed on the paper plate. The crust tasted like nothing. Really, I should've known that this was a bad idea when I saw an ingredient list for the dough taped to the cash register: coconut oil, potato starch … Now that I'm revisiting this experience, I'm having a real-time sinking feeling that the pizza was gluten free. If your pizza is gluten free, it should be more obvious!
I met Kaitlyn at our tour's designated meeting place, and our tour guide came over to introduce himself and say that we'd be heading out soon. Nathan showed up just as we were leaving, and he looked at our guide with a flicker of recognition. They knew each other! (From college, we found out later.) We soon learned that this was our guide's first tour. I'm not sure if Nathan's familiar presence was a comforting one to him. There were six of us in total, plus the guide: me, Kaitlyn, Nathan, a couple, and a woman who we would later learn worked at the ghost-tour company and seemed to be scoring our guide's performance.
Kaitlyn: Liz was really upset about her pizza. We talked about it for a while. I told her that sometimes, when I get a classic New York slice, I tell the guy, "You don't have to heat it up!" This helps with avoiding third-degree burns inside my mouth. It also makes me look absolutely crazed for pizza, unable to wait 30 seconds for it to be brought above room temperature. It's a trade-off, like anything, but it's only you who has to live with a floppy roof-of-mouth blister for several days after a cheese incident. I don't have any advice about the possible gluten-free element she's adding now.
Anyway, if I can offer some more detail about the people that Lizzie identified: Our guide was a former soccer teammate of Nathan's who had recently moved to New York for acting school. His supervisor was wearing a T-shirt that said Everybody Croaks , and the couple were certainly tourists. The guy was carrying a small CVS bag, which signaled "forgot my toothbrush on this trip," and the woman at one point said, "Oh, I want to go to a thrift store tomorrow." She thought Lizzie and I were being rude, because we were taking notes on our phones, which can look a lot like texting incessantly. Nathan noticed her pointed looks in our direction and let us know. That's why we have far more detailed notes for the first half of the tour than for the second half, when we pivoted away from our responsibilities as journalists in order to prioritize signaling our perfect politeness to a total stranger.
The first stop on the tour was a plaque having to do with Edgar Allan Poe, and the second was a 19th-century firehouse on 3rd Street, which is supposedly haunted by a man named Schwartz whose wife cheated on him, leading him to jump off the roof. The firehouse is now a private residence owned by Wolf Blitzer, our guide told us. "Wolf Blitzer?" I typed into my Notes app (before learning that I was offending somebody by doing this). I was 100 percent sure that the firehouse was owned by Anderson Cooper the last time I took this tour, but I reasoned that anything could have changed in the 400 years that have passed since I was 22.
Well, tragically, our guide was soon forced by his note cards to correct himself and inform us all that the firehouse was actually owned by Anderson Cooper. After he said this, we all took another long look through the huge windows on the front of the building, none of which have curtains. We were more interested in glimpses of Anderson Cooper's lighting fixtures and personal belongings than we had been in Wolf Blitzer's. I was also interested in how much the house cost, which, according to public property records, was $4.3 million in 2009.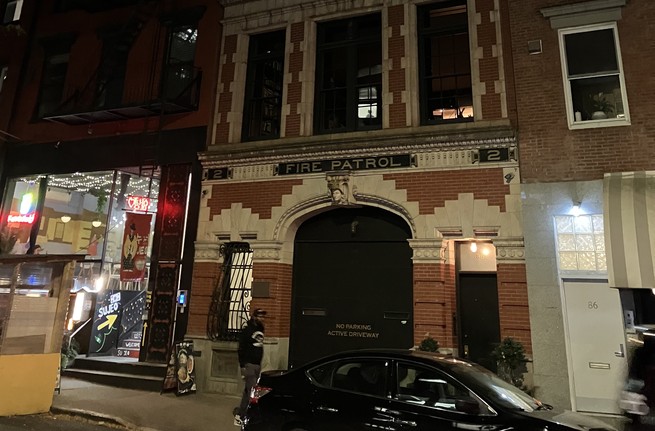 Lizzie: After Anderson Cooper's haunted apartment, we strolled over to Washington Square Park, where we learned that the arch is hollow (and probably full of spirits). "Does anyone know what a potter's field is?" our tour guide asked. Kaitlyn's hand shot up. She knew the answer: It's basically a giant burial site. Our guide told us that about 20,000 people were buried in the park in the late-18th and early-19th centuries, and that, if you dig deep enough, you might hit bone.
I recognize that some creative license is required when you're trying to scare adults in the West Village on a Wednesday night, but I think the bones would be gone by now, right? I can't Google "how long does it take bone to disintegrate," because it could be used against me in a murder trial.
While all of this was happening, Ghostbusters: Afterlife was playing on a giant screen within throwing distance, so our guide's stories were punctuated by loud blasts and indecipherable dialogue. As we stood there, a man walked by and yelled, "New movie tomorrow: the stranger on your back! The stranger on your back!" It was, if not unsettling, not fully settling either.
Kaitlyn: That guy was a freak, which I loved. Ever since Stomp closed, I have been looking for a new way to experience " the rhythm of New York ," and this ghost tour was it! You get everything. You get people shouting things that make no sense. You get a guy biking on the sidewalk, laughing to himself. You get another guy blasting a Major Lazer song out of his van while he attempts to parallel park where you are currently walking.
Returning to the potter's-field question, I just want to set something straight: Lizzie accused me of having learned this information from my previous ghost tour, but that's wrong—I knew it before that. (She also wondered if the term is a reference to Mr. Potter's crummy housing development in It's a Wonderful Life . It's vice versa .) As the tour went on, I felt myself kind of wishing that our guide would ask more questions that I could answer. It just goes to show that you're always the person you were in high school.
Moving on! In the park, our guide showed us an enormous tree, known as "The Hangman's Elm." Many had died there, but the tree was flourishing. "The blood must be good for it," Lizzie said, shrugging. Then the guide told us that Stanford White, the guy who'd designed the Washington Square Arch, was murdered by an oil heir on the roof of Madison Square Garden in front of hundreds of people, inspiring a movie called, appropriately, Rooftop Murder . (The full story behind this incident turned out to be a little grosser than our guide felt the need to share during a fun outing. Thank you for your restraint.) On our way out of the park, we passed a woman wearing a sweatshirt that read Kim Is My Lawyer , presumably referring to Kim Kardashian.
Lizzie: We kept walking, sometimes making what felt like wrong turns. But what's more straight-out-of-a-horror-movie than making a wrong turn? At one point, our guide started to jaywalk and then thought better of it, leading us instead to the safety of a crosswalk: "We don't need to create any more spirits tonight." One-half of the couple on our tour said, "I'm surprised more people don't die on these streets every day."
Kaitlyn: We stopped by Aaron Burr's house and talked a bit about his bummer of a life. More exciting was a house on Gay Street , once lived in by the Prohibition-era mayor Jimmy Walker, who ran a speakeasy there called the Pirate's Den. (Can anybody imagine having a comically corrupt mayor who is obsessed with clubbing?) The ghost element of this story was that the house was later lived in by the guy who created the scary pulp-fiction character "The Shadow" and seemingly willed it to actual life through his obsessive derangement—at least according to a puppeteer who lived there after him and was afraid that this was the case.
The lot next to the house was vacant. The guide told us that this was because an architect had been remodeling the building and accidentally destroyed its physical integrity while doing so. What! How does that happen? Nathan thought that maybe the guy put a water slide in the middle of it.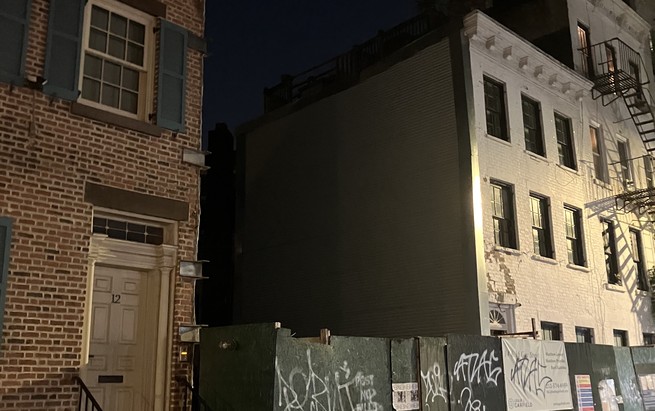 Lizzie: Our last stop on the tour was my favorite, and I'll tell you why. The building was known as "The House of Death," and, as an example of the many terrifying and unexplainable happenings within its walls, our guide told us this: One morning, the family woke up and found a shriveled grape on their table. A clear sign of spirit activity. A shriveled grape! I could feel my pulse quicken.
After the grape story, the tour came to a close. The group quickly splintered. We had a lot to think about, such as How related was Edgar Allan Poe to his wife? and When does a shriveled grape become a raisin?
Kaitlyn: And Does Anderson Cooper enjoy that people stop in front of his house and peer into his windows every night throughout the month of October? Also, does he mind how noisy that block is? Actually, does that affect the property value?
As we ambled back to the subway, I also thought about how there must be ghosts all over this town. The West Village has no unique claim on haunting. I mean, forget the 20,000 people buried in Washington Square; there are 1 million people buried under the new park on Hart Island, in the Bronx. There are, famously, more dead people in Queens than living ones! And the Brooklyn apartment I live in is 100 years old—surely some previous tenant isn't enamored with our Ikea bookshelves?
Lizzie: On the way home, I almost stepped on a dead rat, paws up, on its back, in the middle of the sidewalk. If I were to be haunted by the ghost of anything, it would be a rat.
Kaitlyn: Actually, if Lizzie were going to be haunted by the ghost of anything, I think it would probably be the feral cat she and Matt once named Lil Smokey and were feeding pieces of hot dog for a while.
Did someone forward you this newsletter? Sign up here.
Skip to main content
Keyboard shortcuts for audio player
Radio Diaries: Neil Harris, one among many buried at Hart Island
Hart Island is where bodies in New York go when they are unclaimed or unidentifiable. One man buried there had lived two lives, in different places and under different names.
This story is the first in a series called The Unmarked Graveyard: Stories from Hart Island . You can find a longer version of the story, and other stories about Hart Island, on the Radio Diaries Podcast .
MARY LOUISE KELLY, HOST:
Right now, we're going to Hart Island. Since 1869, more than a million people have been buried there in mass graves, no headstones. This is where New Yorkers end up when their bodies aren't claimed by their families or can't be identified. We're starting a new series from Radio Diaries called The Unmarked Graveyard. Each story untangles mysteries about people buried in America's largest public cemetery.
UNIDENTIFIED PERSON #1: Hi, Cece (ph).
UNIDENTIFIED PERSON #2: There were thousands of questions. Where's his family? Where's his people?
UNIDENTIFIED PERSON #3: Uncle Cesar (ph) was estranged from our family 40 to 50 years.
UNIDENTIFIED PERSON #4: You can't help but wonder what her life has been.
KELLY: Today - the story of a young man who was buried on Hart Island in 2017. He had been dead for months. The city hadn't figured out his name. But at the time he was buried, he actually had several people looking for him. He had lived two lives, in different places and under different names. We begin in Inwood, Long Island, with his mom, who'd named him Neil.
SUSAN HURLBURT: My name is Susan Hurlburt, and I'm Neil Harris' mom. I kept all of Neil's pictures and memorabilia. This is the Neil box. This is his father. I always saved the picture for Neil. Neil's father and I, unfortunately, were just a one-night stand. But things happen, and Neil happened. This was something that Neil wrote to me when he was little in school. (Reading) My hero is my mom because she has always been there for me. She always brings me and my friends to Taco Bell and Pizza Hut. I remember when we didn't have a home or any money, and we were living with my aunt. After a while, she got a job and we got a home. And that's why my mom is my hero.
Life was good then. I would come home and make a little dinner or whatever, and we'd eat and play a little video games. He was fun. He was cuddly. This was him sleeping with all the dogs, and the dogs adored him. We wound up calling him Dr. Doolittle because this kid loved the animals.
And then as he got older, something switched - like somebody flipped a switch on him. One night, I heard him talking in his room. And I thought, oh, he's got somebody over. So I knocked on the door and I said, who are you talking to? The ghost. And I'm like, what ghost? And then he started fighting. And he's like, they're all over me. They're all over me. And I was in my office one day, and he came in and he's like, Ma. And he pushed me, and I went flying across the room. And he said, you don't think that I don't know you're trying to poison me? He had a glare, like he wanted to kill me. I was actually afraid of my son, the first time in my life.
And I said, I want to have him put in a hospital for psychiatric evaluation. He went. And I spoke to the doctor, and she said he is schizophrenic. On medication, he's fine. She said, but he has asked to stop the medication, which is his right. And he has asked to be released, and off they sent him. He was 29 years old. I felt helpless. I felt like there was nobody there to help - nobody. And then one day he's like, I want you to drop me off at the Inwood train station. And he would sleep on the platform. When we pulled into the parking lot of the Inwood train station, he just got out, took his little backpack, threw it over his shoulder, walked away. Never looked behind.
And there was a cop sitting in the parking field there, and I got out and I said, that's my son, and he wants to be here. He wants to be homeless. And the cop said to me, and it's his right. He said, but we'll check up on him. So I figured, OK, so I'll go every week. And the first time we went down, we looked and we did see him, but he walked away from me. And I was like, Neil, wait. I just want to give you money. And he stopped, took the money and walked away. And that was the last time I saw him.
JOY BERGMANN: My name is Joy Bergmann, and I live on the Upper West Side of Manhattan. And this is my dog, JJ (ph). JJ, let's go. Every day, JJ and I are in Riverside Park. This is the bench where we would see Stephen in all weather, all times of day. He'd always be sitting bolt upright on the bench, big canvas rucksack at his feet, same clothes, same facial expression. Yeah, JJ. You remember Stephen.
BILLY HEALEY: I'm Billy - Billy Healey. I used to sit up at the corner there, feed my little birds. And that's when I talked to him. And he told me that he was from Long Island, and his name was Stephen. It was like pulling teeth to get him to say anything. He was not a talker. He didn't seem to trust people much. At the time, I still wasn't sure if he was sleeping in the park because I see him sitting on the bench every day with his knapsack, but I never saw him sleep. So I called the outreach for the homeless. They went to talk to him, and they told me Stephen doesn't want any help.
BERGMANN: It was always kind of reassuring to see him 'cause he was such a big guy and so gentle in his presence. He was a constant presence in the park, but a mysterious one. Couldn't quite figure out where he was from, what he was doing here, and why he just never left.
HURLBURT: (Reading) Neil Harris was last seen in Inwood, N.Y., on December 12, 2014. He was last seen wearing a tan Carhartt jacket, black hoodie, blue jeans, tan work boots and a backpack. If you have seen or know Neil's whereabouts...
This was a missing persons flyer that we made, and that went out every week - every week, like clockwork, on Mondays. Monday morning, on every social media platform that I could get my hands on, it went out. And then a year went by - nothing. And then another year - still nothing.
BERGMANN: After about maybe a year of seeing him in the park, I was going to recycle some magazines or something one day. And I said, oh, maybe I'll bring them to the guy in the park. Maybe he'd like something to look at. So I would bring him, periodically, bags of magazines. And I would see him, as I walked away, start looking through them with interest. He never said thank you. He just kind of gave me a half nod as I would approach.
HEALEY: After seeing him for so long and seeing there were some needed things, I told him, oh, do you like pork ribs or do you like potato salad? I would ask him, and he would say yes. So my wife would put something in the microwave of leftovers, and I would bring him a plastic container with a fork. And when it got real cold, I brought him a winter coat. And he said, oh, no, I don't want one. I have one in my pack. I said, do you like this? And I was wearing a Burgundy hoodie, and it had, like, fake fur inside or something. It was warm. And he said, yeah, I like that. So he wore it for two years that I know of. But I know he died in it.
JIM LITTLEFIELD: My name is Jim Littlefield. I was formerly a director of security for The Trump Organization and ran security for four condominiums on Riverside Boulevard - luxury condominiums with Broadway actresses, baseball players of note. I believe it was around Easter time, early spring. I pulled up that morning and parked my car, and then I looked over and I noticed a backpack sitting on top of, like, a milk crate. And then I looked, and I saw a person sitting down, knees bent, and his head was hunched down, almost as if in contemplative prayer. I thought maybe he's asleep. You know, poor guy. I'm going to let him stay there. And I walk away and went to work.
Next morning, I came back to work and I saw he - basically in the same position. So I kind of yelled loud, hey, fella, you all right? He didn't budge. And at that point, I touched him. And I'm a 70-year-old retired New York City police sergeant. I know what rigor mortis feels like, and he was in it. This guy had reached the end of the road. I called 911. The police arrived. I was happy that I was able to do what I could do and then went to work. I think I spoke to the police officer again a week or two later. And I said, did you ever identify that young man? And he says he didn't and he didn't think anybody did at that point.
(SOUNDBITE OF MUSIC)
HEALEY: It was the next day I was told they found him dead. Right away, I said, was it trauma? Was he murdered? You know, was something bad done to him? And they said absolutely no trauma. It looked like he just had a heart attack or something.
BERGMANN: After he died, people put flowers on the bench where Stephen would sit. They put signs up and cards. You know, when you live in a big city, there's the anonymity of the big city that I think we all sort of treasure. But then there are the constant presences, the people whose names you don't know but you see them every day. The guy who sells the fruit on the corner, the guy you see sweeping the sidewalk - these are people that become woven into your fabric of your experience in a neighborhood. And when one of them goes away, there is a loss. There is a loss.
HEALEY: He was a sweet young man, and many people thought that about him. Rest in peace, Stephen.
JESSICA BROCKINGTON: My name is Jessica Brockington, and I'm a journalist. I was living on 70th Street. I have two little dogs, and we would walk in Riverside Park. I felt sad that he had died. I felt sad that the bench was empty. You know, maybe it's a year later, year and a half. I'm looking in a database of missing persons. And as I'm scrolling through the photos, I recognize a photo of Stephen. And I thought, holy [expletive], I know that person. And it's got a name attached to it - Neil Harris Jr.
KELLY: Our story continues with the search to find out who Neil Harris Jr. was after this break.
We continue now our story about a homeless man named Stephen who died in 2017 and who New York City was not able to identify. Before the break, you heard local journalist Jessica Brockington stumbling on Stephen's photo in a missing persons database next to a name she didn't recognize - Neil Harris Jr. So Jessica Googled the name, found a Facebook page where a woman named Susan was posting every Monday.
HURLBURT: Monday, July 16 - still missing, still praying. If seen, please tell him he is...
Monday, July 23, 2018 - still missing, still...
Monday, August 6 - still missing, still praying. Help me locate my son.
KELLY: When Jessica saw these posts, she reached out to tell Susan that a homeless person in her neighborhood had died and that she thought it might be her son. Here's Susan.
HURLBURT: So Jessica called me. And she said, OK, so there's this guy that's been sitting in Riverside Park. And I'm like, Riverside Park? Where is that? She said, in Manhattan. It's on the West Side. I'm like, are you kidding me? Neil would never. He was petrified of the city. So she said, who's Neil? Then she's like, oh, that's right. I keep forgetting. She said...
BROCKINGTON: I know this guy as Stephen. That's what he called himself, right?
HURLBURT: And I'm like, Stephen? She said, yeah, I'm just going to tell you what I got from him. She said, I would walk through the park. I have two dogs. And they would immediately run to him.
BROCKINGTON: And he just reached down and started petting them and kind of smiled and wasn't necessarily smiling at me, but was focused on the dogs.
HURLBURT: And I'm like, that's got to be Neil. And then I'm like, arguing within my own head - my head, you know, saying, no, no, no and then saying maybe, maybe, no, no, no, no, no.
BROCKINGTON: And then I sent her the medical examiner's photo of her son after his autopsy.
HURLBURT: And the picture came up. He was more, like, disheveled. I could tell he hadn't shaven in a while. But I know my son. And I knew as soon as I saw that picture, that was my son. I felt like I couldn't catch my breath. He died from an ulcer. That's what they have down on the death certificate.
UNIDENTIFIED PERSON #5: Dear friends altogether and dear neighbors. His real name was Neil. We in the neighborhood only knew him as Stephen. That was his adopted name.
BROCKINGTON: There's a church on 74th Street - a community church. The pastors there and the congregation there also knew Stephen, and they decided that they would have a service for him. Susan and her family came, a bunch of his friends, and then all these people from the neighborhood came.
HURLBURT: I walked in. And looking at all these people, I'm like, I don't know these people. Neil didn't know these people. And I said it to my sister. I said, you know, Neil didn't know them. And she looked at me and she said, well, obviously he did. Listen to what they're saying.
HEALEY: I talked to him at least two or three times a week. When I didn't see him, I'd stop and ask somebody, where's Stephen? Because he was always sitting.
UNIDENTIFIED PERSON #6: Children came up to me and said, oh, we knew him. We said hello to him.
UNIDENTIFIED PERSON #7: It was after Neil no longer occupied this bench that we realized in the neighborhood how much he had become a part of the fabric of our lives.
HURLBURT: And my husband nudged me. And he said, get up there and say something. And I'm like, I don't know what to say.
I'm not good at this - not good. But I have to tell you, I said it from when I first heard from Jessica. You're all angels, every one of you. You watched over my son. You took care of him. And that was all I ever prayed for, for four years.
There are people that really, really care. Even if it's a stranger, they care. That's phenomenal.
HURLBURT: That was the only good feeling I came out of there with because other than that, it was not good feelings. I was hurt that I was left out of his life as his mother. I kept saying, I did something wrong. What did I do? Or what didn't I do? Everybody kept saying, well, at least now you have closure. There's no closure. I don't understand what people think when they say, well, at least now you know. I'd rather not know. I'd rather keep on looking.
UNIDENTIFIED PERSON #8: You're Susan and company, yes? Yeah. This is the marker right here where your loved one is buried.
UNIDENTIFIED PERSON #9: So is this Neil?
HURLBURT: Yeah, that's Neil. Here I am at Neil's graveside, finally. I still have your PlayStation, Neil. I love you. I miss you.
When they first told me that he was here on Hart Island, I was pretty upset. I was like, (gasping) disgusting. How could - oh, my God. There are other bodies also in there with him, a bunch of them stacked together. And that's the only thing that's a little unsettling because I worry about, is his neighbor a friendly neighbor? I know these things sound crazy, but these are the things that go through in my mind. So, yeah, I thought about - no, I got to get him out of there.
But then I remembered his father is also buried on Hart Island, buried down the block a little bit, I guess. He died, and the family couldn't afford to have a proper funeral or anything. Neil was only 9. And he did always say he wanted to come here. Neil always wanted a relationship with his father. And my hope is that they're together now and they're developing a relationship and they're hanging out somewhere together. The trees are beautiful. There's water all around. It's a very quiet, serene spot. And that was Neil. He was very quiet in life. So, yeah, this is where he will remain.
KELLY: That was Susan Hurlburt remembering her son, Neil Harris Jr. Our story was produced by Alissa Escarce of Radio Diaries. This was the first story in a series from Radio Diaries about people buried on Hart Island, America's largest public cemetery. It's called The Unmarked Graveyard.
Copyright © 2023 NPR. All rights reserved. Visit our website terms of use and permissions pages at www.npr.org for further information.
NPR transcripts are created on a rush deadline by an NPR contractor. This text may not be in its final form and may be updated or revised in the future. Accuracy and availability may vary. The authoritative record of NPR's programming is the audio record.
Advertisement
Supported by
'Hart Island' Gives Voice to Stories That Might Otherwise Be Lost
Tracy Weller's new multimedia theater piece focuses on those buried in New York City's potter's field and the inmates who dug the graves there.
By Rachel Sherman
What we know about Hart Island, one of the largest mass grave sites in the country, we know from fragments. Fragments of history, memory, testimony.
Since the 1800s, this potter's field in Long Island Sound has been the final resting place for the marginalized, the unidentified and the sick. New York City's homeless with no next of kin, stillborn babies and victims of epidemics, including yellow fever, tuberculosis, AIDS and Covid-19, have all been buried at the 100-acre cemetery.
Until just a few years ago, the city's Department of Correction used to send inmates from Rikers Island each week to dig trenches and heave pine boxes for 50 cents an hour at the site, half a mile east of the Bronx. That all changed in 2019, after Mayor Bill de Blasio signed a bill to transfer jurisdiction to the Department of Parks and Recreation; penal control of Hart Island officially ended on July 1, 2021.
The story of Hart Island is the story of over one million lives anonymized by time and misfortune. How do you tell the stories of something unknowable, or of someone whose existence may no longer even be a memory?
Kristjan Thor and Tracy Weller have found a way in their multimedia production, "Hart Island." Thor, the director, recounted the vision Weller shared for the play. She said, "'There are so many stories that need rescuing,' and I thought it was such a beautiful way to think of it," he explained. "There are so many stories that could be lost. The aim is to both rescue and revitalize and give voice to those stories," he said.
Several years in the making, "Hart Island" was inspired by an investigation into the mass graves by The New York Times in 2016. After reading it, Weller said, she stood in her kitchen holding the paper in her hand, heart pounding. She said she felt "an imperative" to create a piece of theater that "meditates upon some aspect of this place and the experiences connected to it."
The result, a collaboration with the immersive theater company Mason Holdings , opened this week at the Gym at Judson in Manhattan. With mantra-like narration, distorted audio, flashing visuals and an earthy set, it explores the connections between humans and islands as it aims to animate the loved ones of the buried and the inmates who dug their graves.
A mulch-filled lot scattered with memorabilia (a video game controller, a frayed yellow cooler, a tattered life vest) sits center stage, flanked by two ladders that seem to reach up and away from the cemetery, somewhere beyond the graves. A cast of seven tells the story: The narrator (Weller) presents cold, clinical facts (one plot can hold 150 adult corpses — or 1,000 infants), and six somber archetypes provide piecemeal anecdotes — including one about a Rikers correctional officer rallying his detainees for a day trip, another about the nurse of an elderly patient who passed away with no family to bury her and a third about a mother whose newborn died three days after birth.
Thor said he was struck that the island was relatively unknown, despite its proximity. "It's a huge piece of humanity that's sitting inside of our city that nobody knows about," he said. "That feels like a tragedy to me."
As the city continues to bury victims of Covid-19, the island's history holds a mirror to pandemic quandaries of late. How do we isolate the diseased? How do we isolate ourselves from the diseased?
Above all, how do we go on?
In spring 2020, as Covid-19 overwhelmed morgues, interments on Hart Island increased about fivefold to 120 per week from 25. As many as one in 10 people who died from the virus in New York City may be buried in the mass graves, according to one analysis .
Reflecting on the past two years, Weller said, "We know death in a way that we didn't before; we know isolation in a way that we didn't before." She added, "We need to know death. The more we look at death, the more we understand life."
It wasn't until April 2020 that the city began hiring hazard-suit-clad contractors to replace the incarcerated workers. Until that point, inmates exposed to the virus at Rikers could have potentially been digging their own graves — a point that stuck with Weller.
The play poses a range of questions, about the dead and the living: among them, why is death an event so many cannot afford?
But the backbone of "Hart Island" is the narrator, an actress played by Weller who arrives at an audition for a voice-over job she knows nothing about. She puts on her best smooth jazz radio timbre and falteringly reads a script on the history of New York City's islands with the precision of a PowerPoint presentation.
"In the East River tidal strait where New York Upper Bay, the Long Island Sound and the Harlem River meet, the turbulent convergence of tidal forces is responsible for thousands of shipwrecks and sailor ghosts."
From a recording studio that looms over the set like a guard tower, she calls up dark accounts of Rikers Island ("a troubled place built on troubled land"); Roosevelt Island ("a place of sickness but not necessarily of healing"); Randalls and Wards Islands ("islands of undesirables"), and the accompanying histories of psychiatric compounds, smallpox outbreaks and juvenile correctional facilities. Images of hospitals and penitentiaries flash in succession behind the narration, each fact interspersed with the click of a camera shutter or the blare of a jail cell buzzing to release an inmate.
Both the narrator and the audience are left with information overload and a feeling of "'It's just too much,'" Thor said.
The tale of survival, of coping with being alone, is all too familiar. A haunting line of the narration cuts to the core: "No matter how we might try to bury the past, it somehow always revisits us."
Hart Island, New York
Hart island history.
Hart island has certainly seen its fair share of functions, with the earliest being that of a private residence for the owner Thomas Pell who bought the land off the Native Americans in 1654. The island went through various ownerships until it was sold to the city of New York in 1868.
After this date things really got interesting, with the island being used for a number of functions, but the main one of which was a prison and a potters field, which is a cemetery for people who's identity is unknown.
The first inmates of the prison were actually captured confederate troops during the American civil war. Almost 3,500 troops were imprisoned here during the 4 months it was used as a prison camp in the year 1865, with 235 of them dying in the camp during this time.
Hart island is also home to the largest tax funded cemetery in the world, spread across 101 acres and contains well over 1 million corpses. The first bodies were placed here during the American civil war but since then bodies have been placed here regularly, often placed in mass graves, with adults being buried in groups of 48 and infants being placed in mass graves of up to 1000.
Since Hart island has been used on and off as a prison for some time now, its not hard to imagine that they would have put some of the inmates to good use during the earlier years, which is exactly what they did with the introduction of a boys workhouse. This was a notoriously cruel place to be forced to work but had a golden reputation compared to the woman's lunatic asylum that operated here. Fortunately this didn't last for long and was soon relocated to free up island space for more burial room.
After the asylum had moved some of the buildings were converted into a sanatorium to help treat the outbreak of various diseases of the day, mainly tuberculosis.
Apart from these functions the only other notable use of the island was when it was used as part of the United states army base fort Slocum between 1956 and 1961. Between this time it housed Nike Ajax missile silos but they were eventually relocated and the last parts of the missile base was closed in 1974.
The island is currently controlled by the city of New York's department of corrections and is currently uninhabited. Only people who are granted permission from the department of corrections may enter the island and it is strictly off limits to the press.
Is Hart Island Haunted?
Since Hart island has had everything from confederate troops to an asylum to hundreds of thousands of unidentified bodies it would be hard to believe that it isn't haunted.
Many of the buildings from the earlier days are now gone however, such as all of the buildings from the civil war days along with the asylum and almost all of the earlier prison buildings and most of Fort scolums buildings have also been torn down to make more burial room.
But just because the buildings are gone doesn't mean the inhabitants have disappeared. As for actual paranormal activity the list of what doesn't go on here would be a lot easier to list than the experiences people have had in this creepy place.
One of the most interesting stories I have heard more than once of this place is not the experiences people have had while being there, but more of the ones they have after they leave. A number of people have claimed to have had very vivid dreams of the island in the days after they have visited it, which more often than not include seeing the island in their dreams as it was when the original prison stood, along with what has been described as the old asylum building.
This seems rather strange as most of the paranormal experiences people have on the island seem to happen around these 2 areas, with everything taking place from sudden and intense feelings of nausea and cold spots, to people claiming to be physically pushed with enough force to put them on the ground.
The feeling of being watched and someone standing close by can be felt across the whole island, no matter how far from the next person you are or even if you know for sure you are the only (living) person in any of the buildings.
Apparitions can also be seen here in large quantities, mostly during mist covered mornings when silhouettes can be seen moving through the fog, only to disappear into the fog if approached.
If you have had an experience or even just visited this island I would love to hear from you on how you found it, though I suspect very few people visit this place since it is so carefully controlled by the cities department of corrections.
Real Haunted Places in America
Haunted Hovel
Haunted locations
All Haunted Places
UK Most Haunted Places
US Locations
Haunted Houses
Haunted Hospitals
Haunted Asylums
Haunted Castles
Haunted Hotels
Haunted Ships
Poltergeist
Real Ghost Pictures
Scary ghost pictures
User ghost pics
Ghost Videos
Home Haunts
Ghost Hunting
Hunting Equipment
Hunting Tips
Spirit Boards
Ouija Boards
Ouija Stories
Ouija board rules
EVP records
Halloween History
Ghost Stories
True ghost stories
Campfire Stories
Submit a location
Submit a story
Ghost links
Would you prefer to share this page with others by linking to it?
Click on the HTML link code below.
Copy and paste it, adding a note of your own, into your blog, a Web page, forums, a blog comment, your Facebook account, or anywhere that someone would find this page valuable.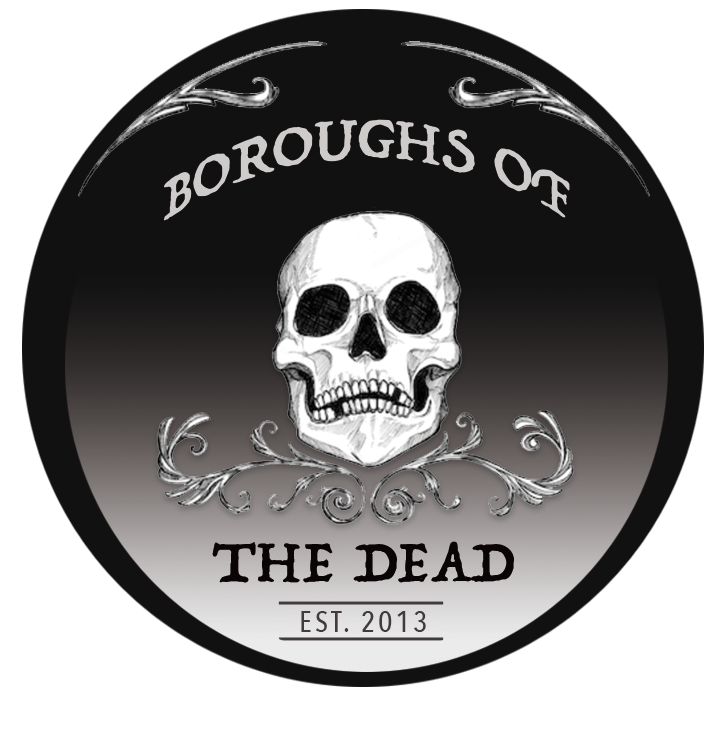 Hart Island
The following is a guest post by Boroughs of the Dead tour guide Marie Carter . This post is a travelogue; Boroughs of the Dead does not currently lead tours to Hart Island. If you are looking for information about how to get to Hart Island, please visit the NYC Department of Correction website .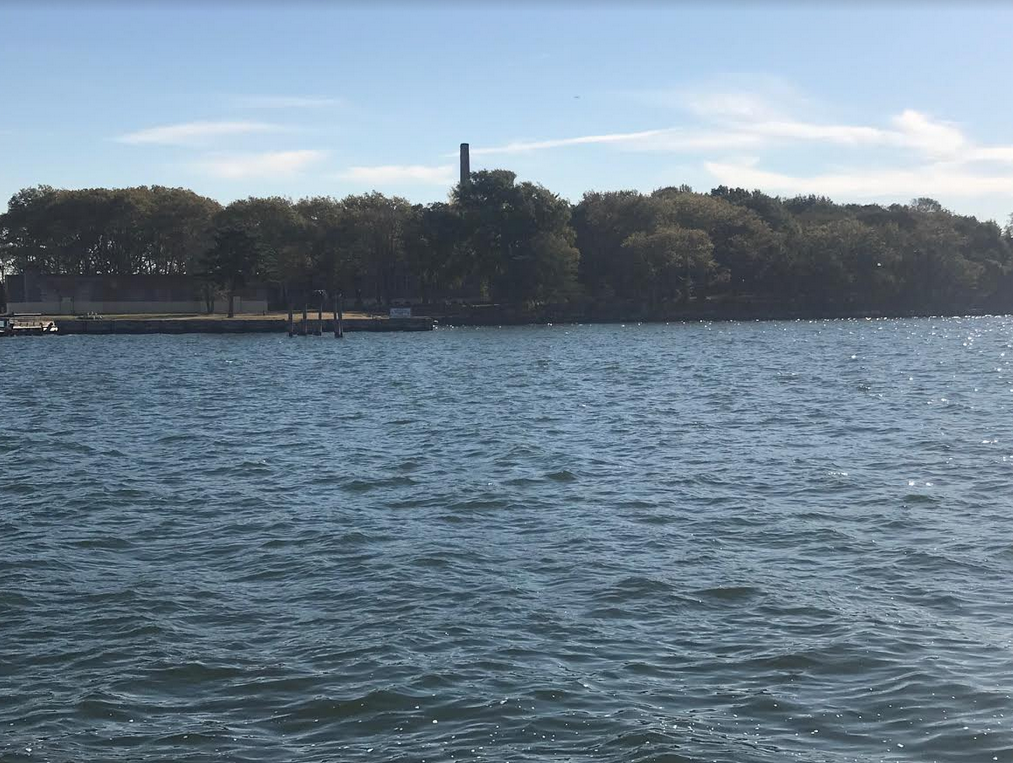 In the past, Hart Island has variously been used as a tuberculosis sanatorium, a Union Civil War Camp, a women's insane asylum, and a boys' reformatory. It was also used to launch missiles during the Cold War in the sixties from the Nike Missile Site, and it housed a rehab facility called Phoenix House in the sixties and seventies. And it has been and continues to be used as a potter's field.
On many of our Boroughs of the Dead tours, we discuss potter's fields, especially with regards to City Hall, Washington Square Park, and Bryant Park and we are often asked what is a potter's field? Essentially, a potter's field is a paupers' grave for anyone who cannot afford a cemetery burial. But historically, during epidemics New York City has also used Potter's Field for both rich and poor to bury the mounting dead; for example in 1799 during a yellow fever epidemic in the city, a law was passed in which ANYONE with yellow fever had to be buried in the potter's field in Washington Square Park. The term potter's field is Biblical in origin, essentially referring to the ground where clay was dug for pottery, and therefore was not an appropriate or useful place for farmland, but rather an appropriate place to bury the dead.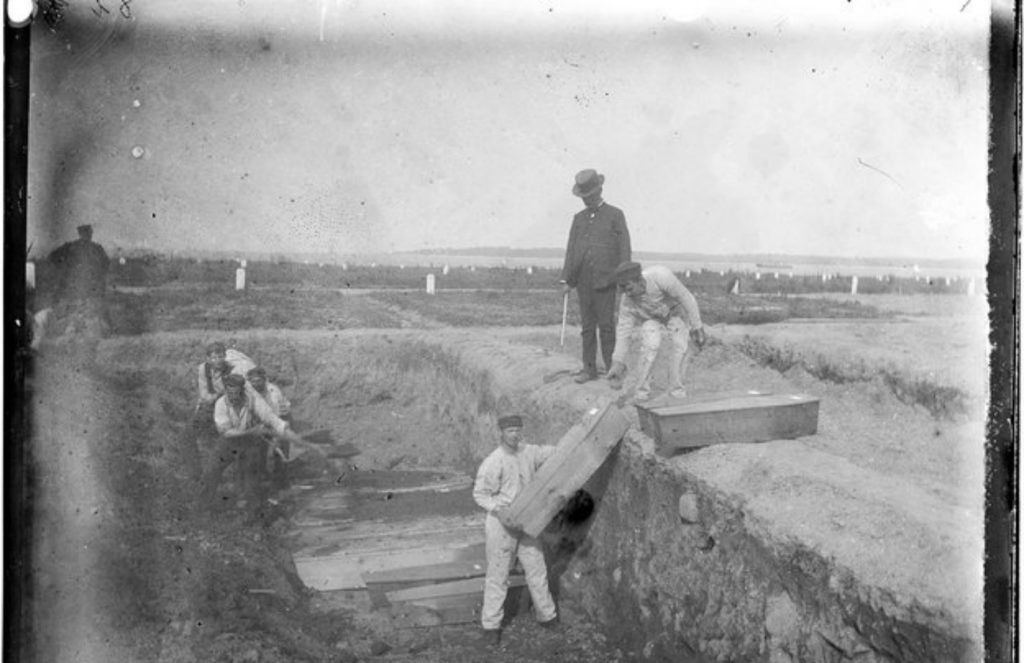 Hart Island is our present day potter's field. It was established as a potter's field in 1869 for those persons who died indigent or whose bodies went unclaimed. In the first year, 1,875 burials were performed. These days, bodies that go unclaimed within seven days, those who can't afford burial, and stillborn infants whose parents sometimes unwittingly sign for a "city burial" are buried on Hart Island. About a year ago, The New York Times wrote a fascinating and heartbreaking story on the families who end up searching for the bodies of their loved ones on Hart Island. In 2013, the Department of Correction, the agency that runs the island, launched an online database for the island's burial records that allows families to discover whether or not their loved one has been buried on Hart Island. Many records from the more distant past though have been lost in fires.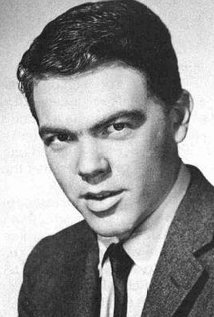 Our trip took off from City Island which, in contrast to Hart Island, is a picturesque fishing village in the Bronx with a nautical museum, the Royal Tenenbaums' summerhouse, and Pelham Cemetery which overlooks Hart Island. On the way, Officer Thompson pointed out Rat Island, a privately owned 2.5-acre island that is mostly Manhattan schist bedrock. It was bought by a City Island resident for approximately $160,000 in 2011 and the owner recently put a statue of William Tell on the island.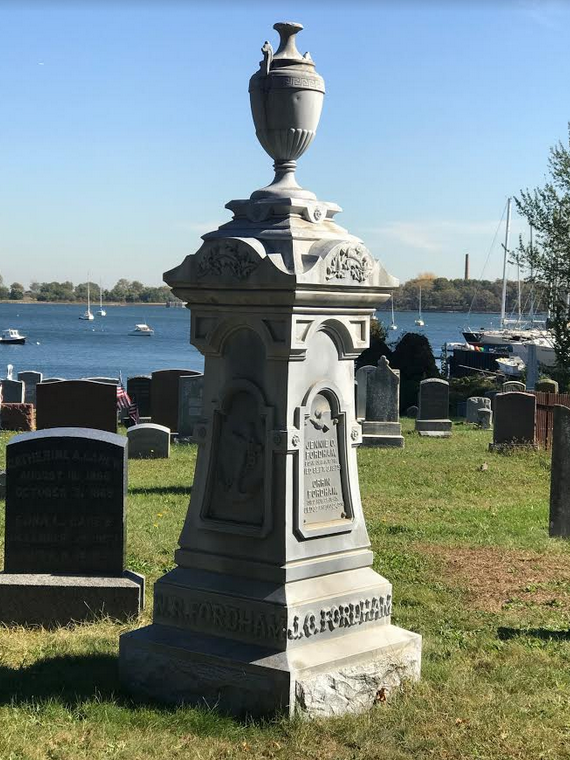 Reaching Hart Island on the Department of Transportation (DOT) boat, we could see the ruins of an old admin building, the Hart Island church built in the 1930s, and the former women's insane asylum. Leading up to the gazebo area were white angelic statues and by the gazebo was a small garden with a granite tombstone.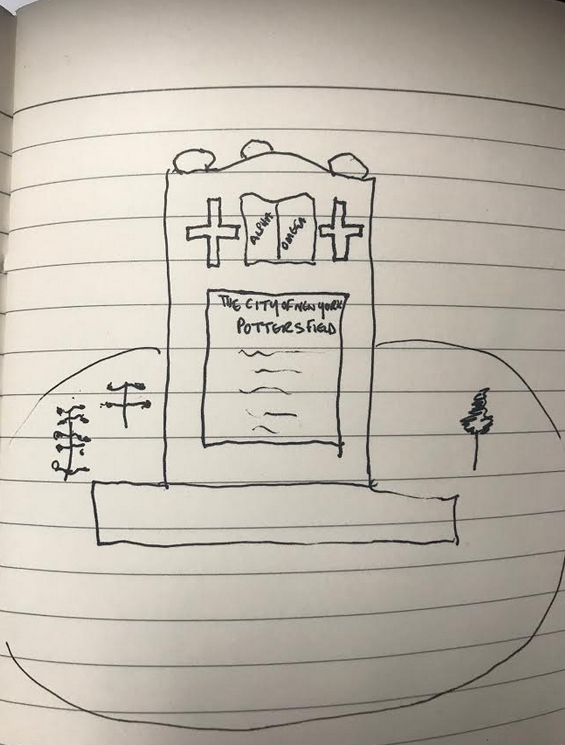 The City of New York 
Potters Field
Blessed are the poor In spirit for theirs is The kingdom of heaven My child Peace I leave to you My peace I give to you The almighty Has his own purposes He must have loved them He made so many of them Cry not for us For we are with the father No longer do we cast shadows On the ground as you do We are at peace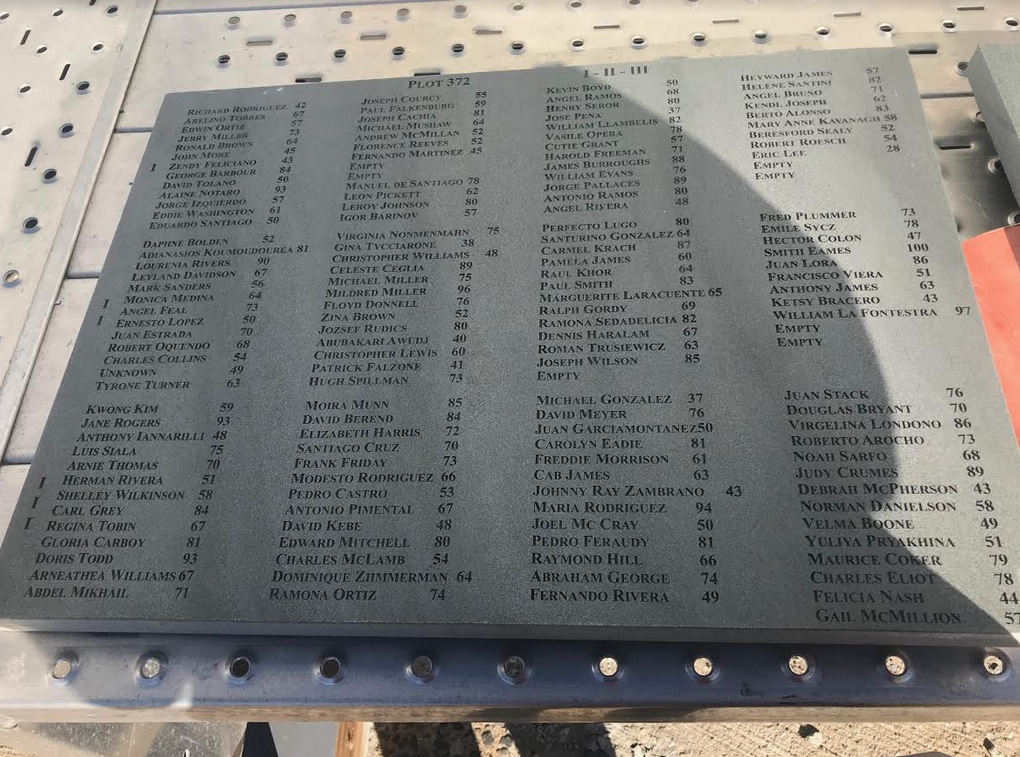 Showing us a map of the island, Thompson pointed out there is a peace monument on the northern tip of the island for World War II and a Civil War monument on eastern side.
I asked Officer Thompson if it was true that one million bodies were buried on Hart Island. "I don't understand where that number comes from. Whenever I try to do the math, it doesn't make sense." He also noted that burials go through waves. Right now the burial count is on the lower end of the spectrum with approximately twenty-five burials a week, but during the eighties when there were numerous drug overdoses for example that number would have been much higher. Trenches are about ten feet deep, three-people high in rows of six for adults.
After forty minutes of viewing in the gazebo area, talking with Officer Thompson, and paying our respects at the tombstone with flowers and rocks, we went back to the boat. The air was calm and still, though the hectic pace of the city could be viewed from the distance, the island itself was a bastion of tranquility, the perfect site for eternal rest.
Are there records from 1918? My mother's two young brothers (5 a d 18 months) died in tbe flu epidemic. The family could not affird to pay for a burial. I din't know the specific date.
https://www.hartisland.net/
I don't know if you found out more, but here is a site that may help you.
Maria C., I don't think there are. I think my great grandmother who died in the early 1920s may have ended up there too. Fires, mainly one started by thoughtless vandals destroyed most of the records. Unfortunately, a fire at Ellis Island is why I can't find immigration records for my great grandfather. It's like they were never here.
My Fear, of this place, and other places like it, is, that, we who walk on this earthly realm still, will not learn, of the beating tick tock heart, and all life therein, till that end moment it STOPS, DEAD.
We come in this world alone..and go out alone…on this Good Friday we all remember he who came in from the Father so that we may have eternal life.
Am trying to find out if my son was buried there in 1971. Can someone help me find out. Thank you Carmen Fontanez
My sincere condolences on the loss of your dear son.
Someone posted the Hart's Island website above; here it is again:
I hope this helps you to find your son, and brings you some peace.
Submit a Comment Cancel reply
Your email address will not be published. Required fields are marked *
This site uses Akismet to reduce spam. Learn how your comment data is processed .
Recent Posts
Boroughs of the Dead celebrates our 10th anniversary!
Industrial Monsters – Ghosts of the Triangle Shirtwaist Factory
Fall Tours and Events
Season of Fear: Why We Love Ghost Stories in Summer
Ghosts of Christmas Past – West Village Edition
Recent Comments
BotD Assistant on Frau Perchta, Terrifying Christmas Witch
Roman Leiter on Frau Perchta, Terrifying Christmas Witch
BotD Assistant on Industrial Monsters – Ghosts of the Triangle Shirtwaist Factory
Linda Wolf on Industrial Monsters – Ghosts of the Triangle Shirtwaist Factory
BotD Assistant on Green-Wood Cemetery: Murder & Mayhem, Scandal & Spiritualism
October 2023
August 2022
November 2021
September 2021
November 2020
October 2020
December 2018
October 2018
September 2018
August 2018
January 2018
December 2017
November 2017
October 2017
September 2017
August 2017
December 2016
November 2016
October 2016
February 2016
December 2015
September 2015
August 2015
February 2015
January 2015
December 2014
October 2014
September 2014
August 2014
February 2014
January 2014
December 2013
November 2013
October 2013
September 2013
August 2013
January 2013
December 2012
November 2012
Boroughs of the Dead
Broadway Ghosts
Dark History Tours
Haunted Travel
New York City Ghost Stories
New York City Ghost Tours
New York City History
New York Ghost Sites
Quote of the Day
Roosevelt Island
Seasonal and Specialty Tours
Seasonal Tours
Sleepy Hollow
tour guide musings
Uncategorized
Walking Tours
Entries feed
Comments feed
WordPress.org
Hart Island – The Most Haunted Island!
Hart Island A.K.A. "The Island of The Dead" is run by the NYS Department of Corrections and unless you are a convict, you wont be allowed to set a foot on it. Even the press is not allowed access except for a few guided tours granted over the years. Family members of those buried in the cemetery are now allowed a supervised visit…inside a small gazebo near the dock, and that's if they meet the strict requirements necessary. Oh, and trespassing is punishable by up to two years in prison! That obviously doesn't help dissipate the many mysteries surrounding this tiny island famous for hosting one of the world's largest mass grave.
Haunted Graves!
Burials on Hart Island began during the American Civil War. It served as a POW camp for four months in 1865 during which 3,413 captured Confederate soldiers were housed on the island, 235 of them died in the camp. The island then served as a quarantine station when yellow fever hit New York in 1870. A women's insane asylum was build in 1885, which is still standing today. The island then housed a reformatory for delinquent boys. During WW II, the Island was turned over to the Navy to be used as a disciplinary barracks for Navy, Coast Guard and Marine personnel, with as many as 2,800 servicemen in custody. At various times, the Department of Corrections has used the island for a prison. A tubercularium and a drug rehabilitation facility have also operated on the island.
"The Island of The Dead" as it is often called has been used primarily over the years as a dumping ground for those not lucky enough to have a proper burial. Astonishingly, over 850,000 people have been buried in mass graves on this tiny island and the counter hasn't stopped. The vast majority of people buried there – dumped in trenches by inmates – died alone, abandoned or unclaimed by relatives or friends. Some were homeless, mentally ill, alcoholic or just too poor to be buried anywhere else.
Restless Souls
Many were children and in a lot of cases, orphans. No ceremonies, just disposed, without much decency or dignity. There's no doubt that this island houses many restless souls too bitter or angry to move on. With such a dark and gloomy history, it is no wonder many believe this island to be extremely haunted. Unfortunately, for 99.999% of us, we'll never be able to set a foot on the island to really find out – unless you become a Rikers Island inmates! It is them who bury the bodies on Hart Island – they are the only ones allowed there.
You may like
Share this post, privacy overview.
Spotify is currently not available in your country.
Follow us online to find out when we launch., spotify gives you instant access to millions of songs – from old favorites to the latest hits. just hit play to stream anything you like..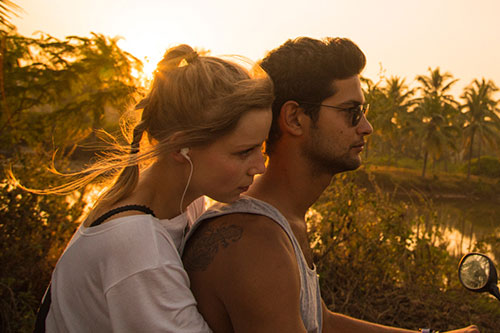 Listen everywhere
Spotify works on your computer, mobile, tablet and TV.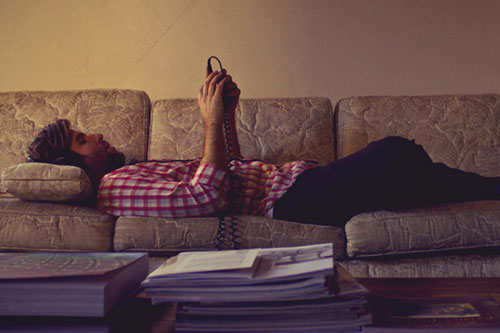 Unlimited, ad-free music
No ads. No interruptions. Just music.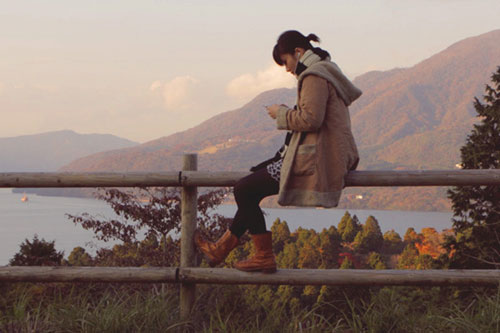 Download music & listen offline
Keep playing, even when you don't have a connection.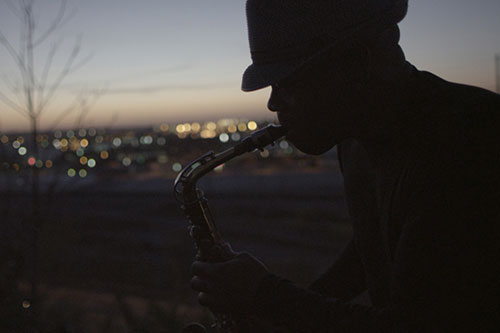 Premium sounds better
Get ready for incredible sound quality.