About / FAQ
Submit News
Upcoming Horror
Marketing Macabre
Horror News | HNN Official Site | Horror Movies,Trailers, Reviews
Film review: haunted trailer (2012).
Todd Martin 01/26/2017 Uncategorized
An evil demon haunts a mobile home, tormenting the wacky redneck family that lives there in a number of ways.
As most of you know I am not a big fan of movies that combine elements of horror and comedy as I just find the vast majority of them to be obnoxious and painfully unfunny. While there are a few exceptions The Haunted Trailer is not one of them and to be honest I am amazed that I was able to sit through the whole thing from beginning to end and feel that I should win some sort of trophy as a result as it was no easy feat by any stretch of the imagination. It isn't funny or interesting and is essentially just a series of dick and fart jokes over and over again. It tries way too hard to be funny (and fails about 99.9% of the time) and I was so relieved when it was finally over because even though it only clocks in at a little under 90 minutes it felt like it went on for a couple of days while I was watching it.
From the very beginning the film is just a collection of bad comedy clichés. We get a man in drag playing the mother of the family, stereotypical redneck characters (who of course want to have sex with their hot sister), tons of dick jokes, people getting hit in the balls, scene after scene of cheap gross out humor, and the most instances of fart jokes and references to poop in general that have ever taken place in any movie in the history of the industry. Seriously folks, if you played a drinking game that required you to take a shot every time someone farts, shits their pants, sits on the toilet, or poop of some kind is seen or talked about then you would be drunk off your ass within the first twenty minutes or so. If I didn't know any better I would swear that the people who wrote the script were trying to get into the Guinness Book of World Records for the movie with the most references to fecal matter. Hell, at times it seems as though the movie was written by a couple of middle school boys and to be honest I'm not sure that it wasn't.
I don't know how the hell Ron Jeremy (who plays the demon) got roped into this thing. Did he have a car payment he needed to make and was desperate for some fast cash or what? I know he's done some pretty bad movies in the past (aside from the p*rno flicks he's famous for) such as The Wickeds and Night of the Dead, but this has to be the worst thing that he's ever appeared in. Then again the same could be said for the rest of the cast as most of them (especially Lauren Leal who plays Prissy) are just way too good and talented in general to be in such a film. I can only assume that the only way that they were all able to make it through the project was due to the fact that they were all miserable together (sort of like how Uma Thurman described her-and the entire cast's-experience of making the truly wretched Batman & Robin back in 1997). The people in this film deserve better, and I hope that they are all able to work on better projects very soon.
The only things that I found to be remotely humorous in the entire film were the commercials that appeared while the family was watching television. While over half the jokes and sight gags that take place in the film fall flat and are painfully unfunny I will admit to laughing at some of the ads that take place. The commercial featuring the disheveled looking priest (who appears to be stoned out of his mind) is actually funny and I liked the odd Penny on a Stick! thing too. Even though these bits are good they aren't funny enough to sit through the entire movie to see them.
I just didn't care for The Haunted Trailer . I thought that it was just overly silly and just not very good in general. I didn't think that it was funny (and this could be because I actually have known people like the ones that appear in this film-hey, I am from Kentucky after all) and thought that it was just obnoxious and a little pointless for the most part (on the bright side though, as bad as I thought it was it was still a billion times better than A Haunted House or ANY of the Scary Movie films). It just wasn't for me but that doesn't mean that those who have a hearty love of dick, fart, poop, and masturbation jokes won't dig it. Give it a shot if you like horror/comedies, but keep in mind that you won't be laughing for most of it.
Tags Chuck Norfolk Haunted Trailer Jake Byrd Jeremy James Douglas Norton Joe Grisaffi Lauren Leal Nick W. Nicholson Ron Jeremy Roxy Vandiver Steve Joseph Steven Scott Norfolk The Haunted Trailer
Related Articles
Film Review: Renfield The Undead (2010)
Film Review: Cut And Chop (2020)
VooDoo (2016)
Bai Ling and Ron Jeremy Join the Cast of 'The True Tale of Ole Splitfoot vs. the Lesbian Warrior Nuns of the Great White North"
Film Review: Bad Ass Babes: The Movie (2019)
Film Review: Terror Firmer (1999)
Leave a reply cancel reply.
Your email address will not be published.
Log in or sign up for Rotten Tomatoes
Trouble logging in?
By continuing, you agree to the Privacy Policy and the Terms and Policies , and to receive email from Rotten Tomatoes.
By creating an account, you agree to the Privacy Policy and the Terms and Policies , and to receive email from Rotten Tomatoes.
Email not verified
Let's keep in touch.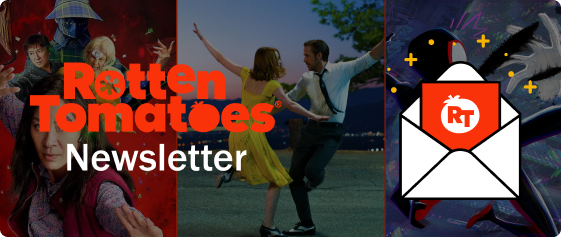 Sign up for the Rotten Tomatoes newsletter to get weekly updates on:
Upcoming Movies and TV shows
Trivia & Rotter Tomatoes Podcast
Media News + More
OK, got it!
Movies / TV
No results found.
What's the Tomatometer®?
Login/signup
Movies in theaters
Opening this week
Coming soon to theaters
Certified fresh movies
Movies at home
Netflix streaming
Amazon prime
Most popular streaming movies
What to Watch New
Certified fresh picks
The Holdovers Link to The Holdovers
Rustin Link to Rustin
Quiz Lady Link to Quiz Lady
New TV Tonight
Invincible: Season 2
Planet Earth III: Season 1
Blue Eye Samurai: Season 1
Black Cake: Season 1
The Gilded Age: Season 2
All the Light We Cannot See: Season 1
Ferry: The Series: Season 1
Love Island Games: Season 1
The Boulet Brothers' Dragula: Season 5
The Wall: Season 5
Most Popular TV on RT
Sex Education: Season 4
The Fall of the House of Usher: Season 1
Loki: Season 2
Scavengers Reign: Season 1
Bodies: Season 1
Fellow Travelers: Season 1
Lessons in Chemistry: Season 1
Gen V: Season 1
Top TV Shows
Certified Fresh TV
Most popular TV
Certified fresh pick
The Gilded Age: Season 2 Link to The Gilded Age: Season 2
All-Time Lists
Binge Guide
Comics on TV
Five Favorite Films
Video Interviews
Weekend Box Office
Weekly Ketchup
What to Watch
100 Best Christmas Movies of All Time – Classic Christmas Films
100 Best Film Noir Movies Ranked
What to Watch: In Theaters and On Streaming
Celebrating Hispanic Heritage
TV Premiere Dates 2023
Your Full List of All Upcoming Marvel Movies — With Key Details!
Trending on RT
Shop Rotten Tomatoes
Five Nights at Freddy's
Killers of the Flower Moon
Home > Haunted > Season 1
Haunted (2018)
Where to watch haunted: season 1.
Watch Haunted: Season 1 with a subscription on Netflix.
You might also like
Rate and review.
Super Reviewer
Rate this season
Oof, that was Rotten.
Meh, it passed the time.
It's good – I'd recommend it.
So Fresh: Absolute Must See!
What did you think of this tv season? (optional)
You're almost there! Just confirm how you got your ticket.
Step 2 of 2
How did you buy your ticket?
Let's get your review verified..
AMCTheatres.com or AMC App New
Cinemark Coming Soon
We won't be able to verify your ticket today, but it's great to know for the future.
Regal Coming Soon
Theater box office or somewhere else
By opting to have your ticket verified for this movie, you are allowing us to check the email address associated with your Rotten Tomatoes account against an email address associated with a Fandango ticket purchase for the same movie.
You're almost there! Just confirm how you got your ticket.
1. The Woman in White
Air date: Oct 19, 2018
After moving into a new apartment with his family, a boy is haunted by frequent visions of a ghostly woman hanging in his closet.
2. The Slaughterhouse
Two sisters grow up scared and alone in a real-life house of horrors, where their sadistic father does unspeakable things.
3. Demon in the Dark
A young girl is convinced that a dark evil dwells in her grandmother's basement, where a twisted family member once dabbled in the occult.
4. Children of the Well
A decrepit old well in the basement connects a young boy to the spirits of three dead children who implore him to come down and play.
5. Alien Infection
Otherworldly sightings -- and vivid flashbacks of unsettling medical procedures -- plague a young woman for the rest of her life.
6. Stolen Gravestone
A once-protective spirit becomes possessive when the young girl who inherited his tombstone meets and marries the love of her life.
Haunted: Season 1 Photos
Tv season info.
Genres: Reality, Horror
Network: Netflix
Premiere Date: Oct 19, 2018
Critic Reviews for Haunted: Season 1
Audience reviews for haunted: season 1.
Some episodes of the series may be quite interesting and entertaining, but unfortunately they also sound very much like pipe dreams. Some stories are just not even near to being believable, because you would have definitely heard from it, if it would be real. The series has a quite big potential, but what it really lacks is just prove for these stories. You can't produce a series like that and then let people tell a story that sounds like the perfect script to a horror movie, without anything to prove their story. So, yeah. The series works well as entertainment, but labeling it with "real" is just false advertisement. I will give the series that it does a really good job, in visualizing it's stories.

The stories simply aren't believable at all. There isn't a shred of documented proof on any of the stories displayed in this series.
Absolutely NO backstory on the "haunting", no "this is what really happened", nothing. Kind of like a Goosebumps but with T&A
Ridiculously bad. So bad it made me laugh
Interesting set design and use of matt props for a genuine creative and realistic vibe. HOWEVER- HOW MANY TIMES CAN YOU RIP OFF THE EXCORCIST with an 'OMG they're floating in mid air scene'? plus the rosary beads scene in evil bitch episode- was that literally meant as a spoof? 😂 That demon cat episode was especially stupid and did the previous renters- alongside every other nightmarish bad renter or previous renters lose their deposit or what? The spooky kids voices in White lady EP belonged in a wall mart Halloween candy holder- man they skimped on audio in this... Here comes the scary sound music- man I'm supposed to be scared now😆... This show had some seriously good story foundations but came in mediocre at best.
An old 'we hate women and love to violently abuse them' exploitation film in modern form. Netflix should be ashamed of itself for funding three season of this violent sexualized trash. It did not make me afraid at all, only angry that producers still think it is okay to make crap like this and a platform like Netflix would still fund it. Oh and 100% not true likely so not only are they mixing sex and gore and violence against women to present it as entertainment, they are lying to their audience as well.
This show would be a lot better if they'd let the people tell their story more and not spend 90% of the time with the dramatization.
es demasaido mala como para que se tome enserio a si misma. historias poco creibles, narradas de forma lenta y muy aburrida.
trash. so unrealistic and no even scary if it was believable
This should really be considered to be a "horror anthology" series, rather than any type of documentary that it tries to present itself as. Although it claims to depict "true" stories, many of the tales seems to be, at the very least, exaggerated. Think of this more like a "Tales from the Crypt" that takes itself REALLY seriously. Viewing the series through this lens its very...meh. It's a decent show to burn some time, and feels like its in the perfect place on streaming services.
Movie & TV guides
Rotten Tomatoes: The Card Game
RT Podcasts: Rotten Tomatoes is Wrong
Rotten Tomatoes Gifts Cards
What to Watch - In theaters & streaming
The 25 Best Haunted House Movies of All Time
Because ghosts and other supernatural beings need a place to rest their weary heads, too.
By Matthew Jackson | Oct 26, 2023
The haunted house is one of horror 's most time-honored tropes, a dark twisting of the place we call home into a maelstrom of terror and things that go bump in the night. There's something eternal about the idea, so it's no wonder that hundreds upon hundreds of filmmakers have channeled it for dark visions of their own. There are, of course, dozens of classics in the genre on the big-screen, but if you're looking for the very best to dive into this Halloween season, these are the ones you definitely won't want to miss.
1. The Uninvited (1944)
The Uninvited , a ghost story from Hollywood's Golden Age, has pretty much everything you'd want out of a classic black-and-white horror-drama. It's got a spooky old house, a cast of beloved character actors led by Ray Milland, a slow-burn supernatural narrative that moves at its own leisurely pace, and of course old-school ghosts . It might move a little slowly for modern audiences, but if you're patient with it, it's the kind of film that will wrap you up in its own creepy comforts. In 2019, Martin Scorsese named The Uninvited one of the scariest movies of all time; "the tone is very delicate, and the sense of fear is woven into the setting [and] the gentility of the characters," he wrote for The Daily Beast .
2. The Ghost and Mrs. Muir (1947)
If you want a haunted house story that's not scary, and might in fact leave you buoyant with joy, look no further than this classic starring Gene Tierney and Rex Harrison in the title roles. A supernatural romance about a young woman and the spectral sea captain who becomes her preternatural paramour, The Ghost and Mrs. Muir is both thoroughly layered with ideas and wonderfully sweet, remaining a great change of pace from the horror films where ghosts usually dwell. Bernard Herrmann, the legendary composer behind such diverse titles as Citizen Kane , Psycho , and Taxi Driver , scored The Ghost and Mrs. Muir , and considered it his best work .
3. 13 Ghosts (1960)
Legendary gimmick -happy genre director William Castle made two great haunted house films in his career, and while House on Haunted Hill (1959) is more than worth a watch, 13 Ghosts stands out now as the superior (and more overtly supernatural) picture. The story of a family that moves into a house they suddenly inherited, it's a supernatural mystery that's both satisfying and delightfully over-the-top, and the ghost effects (enhanced by Illusion-O, Castle's gimmick of special glasses that allowed you to see the ghosts or avoid them at will in the theater) are still genuinely unsettling after more than 60 years.
4. The Innocents (1961)
Just like the story that inspired it, Henry James's The Turn of the Screw , Jack Clayton's The Innocents is a film that focuses more on the haunted houses we build in our own minds than on actual ghosts reaching out from the darkness. In that regard, it's a tremendous showcase for Deborah Kerr in the lead role of a governess slowly losing it in a big, old, possibly haunted house. She gets wonderfully, devastatingly lost in Clayton's Gothic atmosphere, and you will, too.  The Innocents also made Scorsese's list of scariest movies ever, with the Oscar-winner describing it as "one of the rare pictures that does justice to Henry James. It's beautifully crafted and acted, immaculately shot (by Freddie Francis), and very scary."
5. The Haunting (1963)
Shirley Jackson's The Haunting of Hill House is one of the all-time great haunted house stories, and it has given us more than one great adaptation along the way. If you're looking for the best feature film version, though, look no further than Robert Wise's psychologically rich, unshakably tense vision from the 1960s. The horror is subtle, but the way Wise's camera paints with light and shadows will leave you searching every corner for a spirit.  Russ Tamblyn , who plays Luke Sannerson—the heir set to inherit Hill House—in the film also appeared in one episode of Netflix's 2018 miniseries, The Haunting of Hill House .
6. The Legend of Hell House (1973)
Richard Matheson's novel Hell House is a masterclass in pure, straightforward haunted house terror, and John Hough's film adaptation delivers all that and more. The film follows a group of experts as they head into the title house with the goal of finding proof of the supernatural. It quickly devolves into terror as the group encounters dark image after dark image, all building toward a terrifying conclusion that's still one of the more fascinating haunted house resolutions in the cinematic canon. More than 25 years after its original release, the film inspired the creation of the MTV horror reality series Fear .
7. House (1977)
If you've never seen House , Nobuhiko Obayashi's 1977 haunted house film, do yourself a favor and just go watch it. Right now. Don't look up the plot, don't watch trailers, just watch the movie and hold on for dear life. It's been nearly 50 years since Obayashi's film was released, and there's still nothing else in the horror genre —or in any other genre—quite like it. It's a dark dream full of imagery that will live in your head forever, and a singular achievement in haunted house storytelling. While House was an immediate hit in its native Japan, American audiences didn't get a chance to witness it until more than 30 years later, when it began screening at festivals in 2009 and very quickly gained a cult following.
8. The Changeling (1980)
George C. Scott isn't necessarily an actor you think of as an all-out horror icon, but he cemented that status for himself with a remarkable performance in this film, the story of a grieving composer who moves into a haunted house and begins to unravel a decades-old mystery. Scott is great in the central role, but it's Peter Medak's slow-burn horror direction, complete with antique wheelchair and menacing children's toys, that cements this one as a haunted house classic. In order to get the details just right, screenwriters Diana Maddox and William Gray reportedly spent approximately six months poring over research for the film, including more than 700 books and close to 2000 case studies regarding parapsychological events.
9. The Shining (1980)
While technically a movie about a haunted hotel , Stanley Kubrick's The Shining works so well in part because of the way it makes said hotel into a single-family dwelling, surrounding the Torrance trio with vastness until the building seems to swallow them all whole. Whether you consider the film a story of haunted places or a story of haunted people, Kubrick's ability to play with our perceptions and create a sense of near-constant unease has become legendary, making The Shining one of the essential horror films in any genre. Before he took on The Shining , Kubrick was in consideration to direct The Exorcist . He turned down the gig, explaining that "I only like to develop my own stuff." (He clearly changed his mind to adapt The Shining .)
10. Poltergeist (1982)
What's great about Poltergeist , Tobe Hooper's Steven Spielberg-produced classic about a family whose new house is overtaken by spirits, is just how relentless the film is. From the moment the ghostly activity starts, it never seems to stop, and it never stops escalating as the film barrels toward its conclusion. But even with that in mind, and with the loads of horror imagery packed into the film, Poltergeist never loses its prevailing sense of fun and adventure, delivering a horror classic that you can watch without fear of being bummed out by the end. Spielberg originally approached Stephen King about writing the script. "It didn't work out because it was before the internet and we had a communication breakdown," King told Entertainment Weekly in 2018. "I was on a ship going across the Atlantic to En­gland. It took so long to reply that Spielberg moved on."
11. House (1985)
Steve Miner's House is one of those movies that walks in two worlds so deftly that it's almost head-spinning. The film follows author Roger Cobb (William Katt), who moves into his late aunt's house to write a book, only to discover the place is haunted. Strange events ensue that are equal parts haunting and silly, and the film somehow deftly moves into a space where it works as both an outright comedy and as a rather pointed meditation of post-Vietnam anxiety in Reagan's America. Yes, it sounds wild—but it works. George Wendt, best known for his role as Norm Peterson on Cheers , co-stars as Roger's neighbor Harold; John Ratzenberger, who plays Norm's BFF Cliff Clavin, appears in 1987's House II: The Second Story .
12. Beetlejuice (1988)
While it's firmly rooted in dark, zany comedy and not horror, Tim Burton's Beetlejuice remains one of the great haunted house movies thanks to its focus on the expected tropes and how they twist when the perspectives get flipped. In a strange world where ghosts have a kind of society and code all their own, it's a film that not only shows you both sides of a haunting, but reveals all the ways that ghosts can express themselves beyond strange noises and horrifying apparitions. Thirty-five years later, it's still a joy to watch. Reportedly, Burton's first choice for the role of Beetlejuice was Sammy Davis Jr. It was producer David Geffen who suggested Michael Keaton.
13. Ghostwatch (1992)
Originally released as a supposedly real BBC television special, Ghostwatch is best remembered now for the sheer terror it inspired in viewers on Halloween night in 1992, but it's so much more than that. Yes, Ghostwatch is a fascinating cultural artifact within the mockumentary subgenre. Yet it's also a thoroughly engrossing and genuinely frightening haunted house story, the kind of thing that will have you watching it over and over again, looking for all the hidden specters. The UK's Broadcasting Standards Council reportedly received more than 20,000 phone calls and thousands of letters—all of them angry—following the initial broadcast.
14. The Others (2001)
Rich with textural, chilling visuals and a reverence for the visual language of haunted houses, Alejandro Amenábar's The Others is a film that will lure you into a sense of uncomfortable, unpredictable dread even if you already know its central twist. Thanks to wonderful work by a cast led by Nicole Kidman and Amenábar's own assured direction, it's one of those movies that casts a dark spell that feels unbreakable, from its meditations on post-war grief and trauma to its eventual ghostly revelations. In 2002, the movie made history at the Goya Awards—Spain's version of the Oscars—where it won a total of eight awards, including Best Film. It's the  first film  to earn Spain's highest film honor in which not one word of Spanish is spoken.
15. Dark Water (2002)
Though he's perhaps best known for films like Ringu , Japanese director Hideo Nakata's true masterpiece might be this intimate little ghost story about a mother and daughter who move into an apartment with a very dark history. Full of atmospheric flourishes and foreboding, Dark Water is a masterclass in building suspense, delivering a payoff, and then keeping the scares going even after the story has seemingly resolved. Three years after the film's release, an English language version starring Jennifer Connelly and John C. Reilly was released.
16. A Tale of Two Sisters (2003)
Kim Jee-woon's A Tale of Two Sisters is an unforgettable exercise in psychological terror for a number of reasons, but among the most striking is the way the filmmaker convinces you more than once that he's switching genres. For a huge chunk of the runtime, the film might just be a gripping psychological drama with a few haunted house flourishes for the sake of symbolism. But by the time it's over, and you realize it was a haunted house film all along, you realized that the ghosts of this film are all the more potent, and all the more horrifying. To this day, A Tale of Two Sisters remains the highest-grossing horror film in its native South Korea.
17. Paranormal Activity (2007)
In an age when ghost-hunting shows were growing increasingly popular, a film like Oren Peli's Paranormal Activity felt understandably inevitable, but that does nothing to diminish its impact. The setup is simple: A couple sets up cameras in their house to try and capture apparent supernatural happenings. While the found footage format is by now well-worn by many sequels and copycats, the film is still a low-fi chiller with an unforgettable ending, not to mention one of the most influential horror releases of its era. Steven Spielberg got a copy of the DVD, which he was reportedly convinced was haunted. He loved the movie, though, and the ending audiences see was suggested by the Oscar-winning director; in 2017, Peli admitted that he still prefers his original finale.
18. The Orphanage (2007)
One of the most enduring images in 21st century horror so far comes from J.A. Bayona's The Orphanage , a haunted house narrative that features, among other things, the unforgettable specter of a little boy in a cloth mask. But that boy and that mask are only a fraction of the story. Over the course of its runtime, The Orphanage packs in loads of other scares, both otherworldly and existential, cementing its place as one of the best horror films of the last 25 years. Horror icon Guillermo del Toro makes an uncredited cameo in the film, playing a doctor.
19. Lake Mungo (2008)
A family reeling from the loss of their daughter agrees to be interviewed for a documentary exploring the possibility that their house is haunted. What happens next is one of the most remarkable horror narratives of the last 25 years. Eerie, beautiful, and full of thoughtful meditation on what we leave behind when we go, Lake Mungo is both a classic ghost story and a dazzling effort by director Joel Anderson to tell that ghost story in ways we'd never seen before. Jordan Peele considers Lake Mungo one of the scariest films he has ever seen, and used it as an inspiration in making Us (2019).
20. Sinister (2012)
We might be stretching the definition of "haunted house movie" here a little bit, as the entity in Sinister is more demon than ghost. But director/co-writer Scott Derrickson's film is so good that we're ignoring that and getting right to the good stuff. Unbelievably tense and full of great, gruesome detail, Sinister is the kind of haunted house movie that will make you think twice about every corner of your own home, especially if you just moved there. And if you like found footage, the home movie segments are still chilling, even if you've seen them 100 times. In 2012, co-writer C. Robert Cargill told Complex how the idea for Sinister came to him from a nightmare he had after watching The Ring .
21. The Woman in Black (2012)
Built on the strong foundation that is Daniel Radcliffe 's assured performance as a lawyer sent to a haunted house to process an estate, The Woman in Black is a film with loads of atmosphere and plenty of old-school charm. Like the ghost stories of old, it's not afraid to take its time, but like modern ghost films it's also willing to employ a more vicious jump scare pace to get the job done when it's required. The result is a horror hybrid, a blend of old and new that still packs a punch. Misha Handley, the young actor who plays Radcliffe's son Joseph in the movie, is Radcliffe's real-life godson. The actor suggested Handley be cast in the role in order to strengthen the bond seen between father and son in the film.
"It is very hard to create that chemistry with a 4-year-old boy, who you have never met before and who is stepping onto a film set going, 'What in the hell is all of this?' That was one of the reasons that I suggested [director] James [Watkins] audition my real-life godson," Radcliffe told the Associated Press.
22. The Conjuring (2013)
James Wan's franchise-launching film is among the most successful, and most frightening , horror movies of the 2010s, and still looms large in a horror landscape that's since moved through many sequels and spinoffs. Wan's ability to wring maximum screams out of a good jump scare is, of course, legendary at this point. And while there's no shortage of that kind of terror in The Conjuring , it's the human struggle at its core that will keep you hooked. In 2021, the Rhode Island home that inspired the film hit the market for $1.2 million.
23. We Are Still Here (2015)
One of the best horror films of the 21st century so far, Ted Geoghegan's We Are Still Here begins with a simple premise—a grieving couple moves into a cursed old house in New England—and then wrenches the absolute maximum impact from its scares. Geoghegan's ghosts are more violent than the spectral spirits of old, but it's not just the gore that'll leave your jaw on the floor. There's an unshakable eeriness here that endures long after the film's over. The movie is packed with references to Lucio Fulci's The House by the Cemetery (1981), which had a massive influence on Geoghegan; in addition to similar locations, many of We Are Still Here 's characters are named after both characters and actors in the Italian horror master's film.
24. Crimson Peak (2015)
Guillermo del Toro is one of horror's great visual stylists, but even by his standards, Crimson Peak is truly stunning. A classic Gothic romance full of decay, sensuality, and ghosts, it's a film that feels like stepping into another world, a meditation on certain well-worn tropes that somehow emerges as something entirely new. That's thanks in part to the trio of stars—Tom Hiddleston, Jessica Chastain, and Mia Wasikowska—at its core, but the film's sweeping, chillingly seductive energy is pure del Toro.
The film is partly inspired by a night spent at New Zealand's supposedly haunted Waitomo Caves Hotel, when del Toro was scouting locations for the The Hobbit movies (which he was originally attached to direct). "I heard a horrible murder being committed in the room," del Toro told the New Zealand Herald . "I was actually terrified. I didn't sleep at all that night. What was strange was the next morning I was not tired, but I was wired and scared. I never imagined having those fears. It was absolutely terrifying."
25. His House (2020)
Two African refugees settle into government-provided housing in the United Kingdom, and quickly discover they're not alone. Like so many horror films on this list, His House begins with something very straightforward, easily graspable by any audience, then evolves into something else entirely. The horror sequences, courtesy of director Remi Weekes, are some of the most harrowing in recent haunted house memory, but what sticks with you about His House is its focus on how the horror we witness shapes us, and how far we'll go to survive—even knowing that the ghosts of our choices won't ever leave.
Tickets & Showtimes
Trending on RT
The 10 Scariest Horror Movies Ever
We asked, you voted. from demonic possessions and cursed tvs to haunted hotels and killer clowns, here are movies that scared rt users the most..
TAGGED AS: Horror
If you were poking around RT a week and a half or so ago, you might have come across a little poll we were taking on the site to try and determine the Scariest Movie Ever . Based on other lists and suggestions from the RT staff, we pulled together 40 of the scariest movies ever made and asked you to vote for the one that terrified you the most. As it happens, a British broadband service comparison website decided to conduct a science experiment to determine the same thing, and their results were… surprising, to say the least. Did Rotten Tomatoes readers agree with the findings? Read on to find out what our fans determined were the 10 Scariest Horror Movies Ever.
1. The Exorcist (1973)
You may not agree that  The Exorcist is the scariest movie ever, but it probably also isn't much of a surprise to see it at the top of our list — with a whopping 19% of all the votes cast. William Friedkin's adaptation of the eponymous novel about a demon-possessed child and the attempts to banish said demon became the highest-grossing R-rated horror film ever and the first to be nominated for Best Picture at the Oscars (it earned nine other nominations and took home two trophies). But outside of its critical and commercial bona fides, the film is well-known for the mass hysteria it inspired across the country, from protests over its controversial subject matter to widespread reports of nausea and fainting in the audience. Its dramatic pacing and somewhat dated effects may seem quaint compared to some contemporary horror, but there's no denying the power the film continues to have over those who see it for the first time.
2.  Hereditary (2018)
Writer-director Ari Aster made a huge splash with his feature directorial debut, a dark family drama about the nature of grief couched within a supernatural horror film. Toni Collette earned a spot in the pantheon of great Oscar snubs with her slowly-ratcheted-up-to-11 performance as bedeviled mother Annie, but the movie's biggest shock came courtesy of… Well, we won't spoil that here. Suffice it to say  Hereditary struck such a nerve with moviegoers that it instantly turned Aster into a director to watch and shot up to second place on our list.
3.  The Conjuring (2013)
James Wan has staked out a place among the modern masters of horror, directing films like  Saw ,  Dead Silence ,  Insidious , and this inspired-by-true-events chiller based on the experiences of real-life paranormal investigators Ed and Lorraine Warren. The Warrens, best known for their work on the strange case that inspired the  Amityville Horror movies (which played a part in The Conjuring 2 ), were portrayed by Patrick Wilson and Vera Farmiga, who grounded the effective jump scares and freak-out moments with a believable world-weariness. Together, Wan and his co-leads found fresh terror in familiar genre tropes, and the end result is a sprawling cinematic universe that only continues to grow.
4.  The Shining (1980)
Literally dozens of Stephen King's novels and stories have been adapted for the big screen, and several of those films are considered classics today, like  Carrie ,  Misery , and  Pet Sematary (and that doesn't even account for non-horror stuff like  The Shawshank Redemption and  Stand By Me ). But the mother of them all is easily Stanley Kubrick's adaptation of  The Shining . A marvel of set and production design and a genuinely unnerving take on the traditional haunted house story,  The Shining features a host of memorable images and an iconic Jack Nicholson performance. The film's relatively few jump scares are still absolutely chilling, but its true power lies in the way it crawls under your skin and makes you experience Jack Torrance's slow descent into madness. It's rightfully considered one of the greatest horror films ever made, and it ranked fourth in our poll.
5.  The Texas Chainsaw Massacre (1974)
While the top four movies on this list collectively garnered 42% of the total votes counted, they were followed by six films that all earned around 3% of the vote each. In other words, these last six films were separated by no more than 60 votes. The first of them is this low-budget slasher directed and co-written by Tobe Hooper, very loosely inspired by the crimes of Ed Gein.  Texas Chainsaw' s grimy aesthetic helped lend it an air of authenticity, which made it all the more frightening ("This could  actually happen , you guys!"), and the massive, menacing presence of Gunnar Hansen's Leatherface paved the way for other brutes like Michael Myers and Jason Voorhees. Multiple attempts have been made to breathe new life into the franchise, but none have equaled the original in sheer, over-the-top, power tool-inspired terror.
6.  The Ring (2002)
It's always a tricky proposition to take something that works well for one culture and try to translate that formula successfully for another, but Gore Verbinski managed that with  The Ring . A remake of Japanese director Hideo Nakata's acclaimed thriller about a cursed videotape, Verbinski's take kept the original film's striking visual imagery — the  ghost of a young girl in a white dress with long black hair covering her face — and found that it scared the hell out of audiences no matter where they were from. While the film wasn't as well-regarded as its predecessor, it features a committed performance from a then up-and-coming Naomi Watts, and for many, it served as an introduction to East Asian horror cinema.
7.  Halloween (1978)
Coming in at the seventh spot on our list is the film that introduced the world to all-time scream queen Jamie Lee Curtis and put John Carpenter on the map.  Halloween is frequently cited as one of the earliest examples of the slasher genre as we know it today, and while it may not feature the same kind of realistic gore we've come to expect of films in that category, it packs a lot of tension and some inventive thrills in a relatively small-scale package. The film's legacy is also fairly untouchable: Michael Myers' mask has become the stuff of legend, and the giant, unstoppable killer and the "final girl" have become ingrained in the horror lexicon. There's a reason the franchise is still going after more than 40 years.
8.  Sinister (2012)
For those who didn't read the "scientific study" mentioned at the top, we've finally come to the film it crowned the scariest. Before he joined the MCU with 2016's  Doctor Strange , director Scott Derrickson had racked up a few horror films, a couple of which earned cult followings. One of them was this small-scale haunted house/possession story about a true-crime writer (Ethan Hawke) who moves his wife and kids into a house where a family was murdered, only to discover the new place might already have a rather evil tenant. Writer C. Robert Cargill was reportedly inspired to pen the script based on a nightmare he had after watching  The Ring , and the story does share a minor similarity with that film, what with the creepy snuff film angle. But for many who saw it, the dramatic reveals and creepy set pieces far outweighed any recycled genre tropes that might have been present. Plus, there's at least one report out there that says it's the scariest movie ever made, so that has to count for something.
9.  Insidious (2010)
James Wan has already appeared higher on this list, but before he and Patrick Wilson made The Conjuring , they worked together on this supernatural thriller about a young boy who falls into a coma and begins to channel a malevolent spirit. The bare bones of the story weren't the most groundbreaking, but frequent Wan collaborator Leigh Whannell infused it with a compelling enough mythology that it spawned four more installments. Wan also stated that Insidious was meant to be something of a corrective to the outright violence of  Saw , which compelled him to craft something on a more spiritual level, and the end result is an effective chiller featuring what is frequently regarded as one of the best jump scares ever put on screen.
10.  IT (2017)
The fear of clowns is a very real thing, even if it's become so commonplace to announce it that it feels disingenuous. If you needed any further evidence, we direct you to the box office haul of 2017's  IT , based on the Stephen King novel of the same name, which went on to beat  The Exorcist' s 44-year record as the highest-grossing horror film ever. Oh, and of course, its 10th-place finish on this list. Andy Muschietti's big-budget adaptation drew on nostalgia to tell its story of children scarred by trauma, while Bill Skarsgard's take on Pennywise the evil, shapeshifting clown was bizarre and unsettling in all the right ways. Add a healthy dose of jump scares, a handful of impressive set pieces, and some top-notch CGI, and you've got a recipe for a horror film that's both fun and full of scares.
Thumbnail image by ©FilmDistrict courtesy Everett Collection
On an Apple device? Follow Rotten Tomatoes on Apple News.
Related News
All Blumhouse Horror Movies Ranked
54 Best Scary Kids Movies for Halloween
Best Horror Movies of 2023 Ranked – New Scary Movies to Watch
TV Premiere Dates 2023
Your Full List of All Upcoming Marvel Movies — With Key Details!
2023 Holiday Movie Preview
Movie & TV News
Featured on rt.
November 3, 2023
100 Best Christmas Movies of All Time – Classic Christmas Films
Netflix's 100 Best Movies Right Now (November 2023)
The 60 Best Thanksgiving Movies: Your Holiday Movie Feast
Top Headlines
100 Best Christmas Movies of All Time – Classic Christmas Films –
100 Best Film Noir Movies Ranked –
Netflix's 100 Best Movies Right Now (November 2023) –
The 60 Best Thanksgiving Movies: Your Holiday Movie Feast –
All Godzilla Movies Ranked –
100 Best Free Movies on YouTube (November 2023) –
After having a near-death experience, ex-cop-turned-private-eye Frank Taylor learns that he has the ability to see and communicate with restless ghosts of murdered people who ask for his hel... Read all After having a near-death experience, ex-cop-turned-private-eye Frank Taylor learns that he has the ability to see and communicate with restless ghosts of murdered people who ask for his help in solving their deaths. After having a near-death experience, ex-cop-turned-private-eye Frank Taylor learns that he has the ability to see and communicate with restless ghosts of murdered people who ask for his help in solving their deaths.
Rick Ramage
Andrew Cosby
Matthew Fox
Russell Hornsby
Lynn Collins
17 User reviews
6 Critic reviews
See more at IMDbPro
3 nominations
Episodes 11
Assistant D.A. Jessica Manning …
All cast & crew
Production, box office & more at IMDbPro
More like this
Did you know
Trivia On the DVD there are all 11 episodes which were produced but they are in a different order than aired: 1. Pilot, 2. Fidelity, 3. Grievous Angels, 4. Nexus, 5. Blind Witness, 6. Nocturnal Tied, 7. Abby, 8. A Three Hour Tour, 9. Simon Redux, 10. Last Call, 11. Seeking Asylum.
Technical specs
Related news
Contribute to this page.
See more gaps
Learn more about contributing
More to explore
Recently viewed
Ostankino TV Tower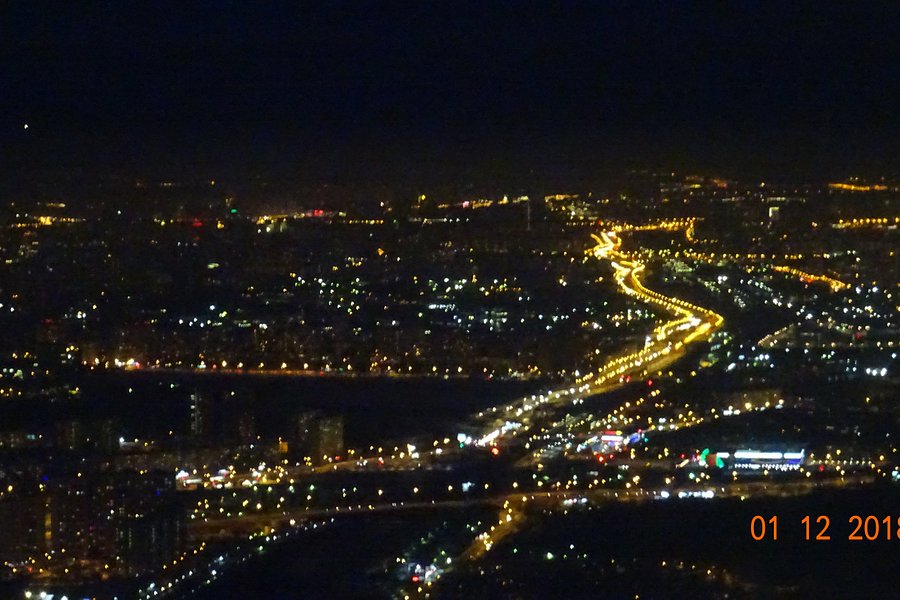 Also popular with travelers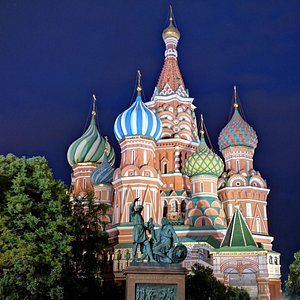 Ostankino TV Tower - All You Need to Know BEFORE You Go (with Photos)
Mon - Thu 10:00 AM - 9:00 PM
Fri - Sun 10:00 AM - 10:00 PM
(1.40 mi) 1 Art Hotel
(0.40 mi) Inn Ballet
(1.41 mi) D'Hotel
(2.23 mi) Boutique Hotel Brighton
(1.27 mi) Hotel Ostankino
(0.15 mi) 7th HEAVEN
(0.12 mi) Efir Cafe
(0.22 mi) Stolovaya.ru
(0.24 mi) Twin Pigs
(0.26 mi) Zvezdy
(0.26 mi) Ostankino Television Technical Center
(0.22 mi) Fitness Club Zebra
(0.32 mi) Royal Concert Hall
(1.05 mi) Fountain Druzhba Narodov
(1.05 mi) Soviny Dom Anticafe
Ostankino TV Tower Information
Bahasa Indonesia
Slovenščina
Science & Tech
Russian Kitchen
Moscow's urban legends: Ghosts, mutant rats under the Metro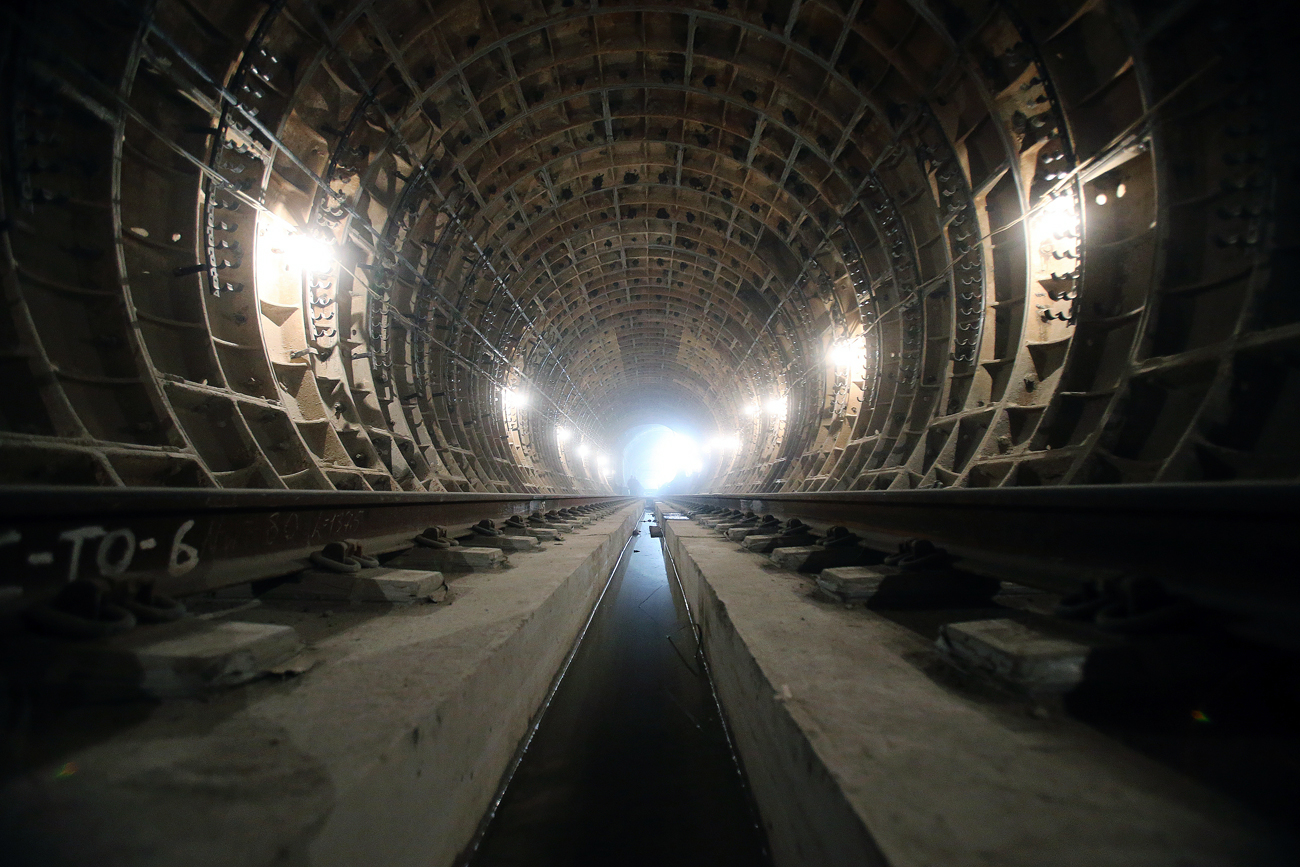 Construction of Fonvizinskaya metro station on the Lyublinsko-Dmitriyevskaya Line in Moscow
Among the world's most famous urban legends is about alligators allegedly living in New York City's sewer system. The Russians do not lag behind the Americans in terms of the popular imagination. Some see giant rats in the metro, while others talk about ghosts and the "mutagenic radiation" of the Ostankino television tower.
The mysteries of the metro
When it comes to rumours about the Moscow subway , truth is closely intertwined with fiction. Even officials do not deny that there are classified military and government lines under the capital – the so-called "Metro-2."
Enthusiasts have, however, been unsuccessfully trying to find more accurate information for years. Is there one line there or an entire system? Or is there an underground city for 15,000 people? Typical for an urban legend, there are a thousand versions of this story. They are united by an aura of secrecy and danger.
"It was really scary to hear the sound of tarpaulin boots near the alleged entrance to Metro-2," said Konstantin, one of Moscow's community of "diggers," or enthusiasts who explore subterranean bunkers, wells, tunnels and other facilities. "Is it still guarded by the KGB men, or something?"
Another Moscow resident claims her digger friend was allegedly shot at by special services while searching for Metro-2. The difficult-to-verify stories by the diggers about their adventures at the closed facility add to people's curiosity.
"My grandmother told me about Metro-2 in my childhood, and then about mutant rats," recalls Moscow resident Valeria. In the 1990s, tabloids publicized stories about giant rats living in the tunnels.
So could Splinter from " Teenage Mutant Ninja Turtles " find company in the Moscow catacombs? "It's all science: Radiation from rocks must cause mutations in rats," says Pavel, also from Moscow. "But they live in technical rooms, so you can't see them."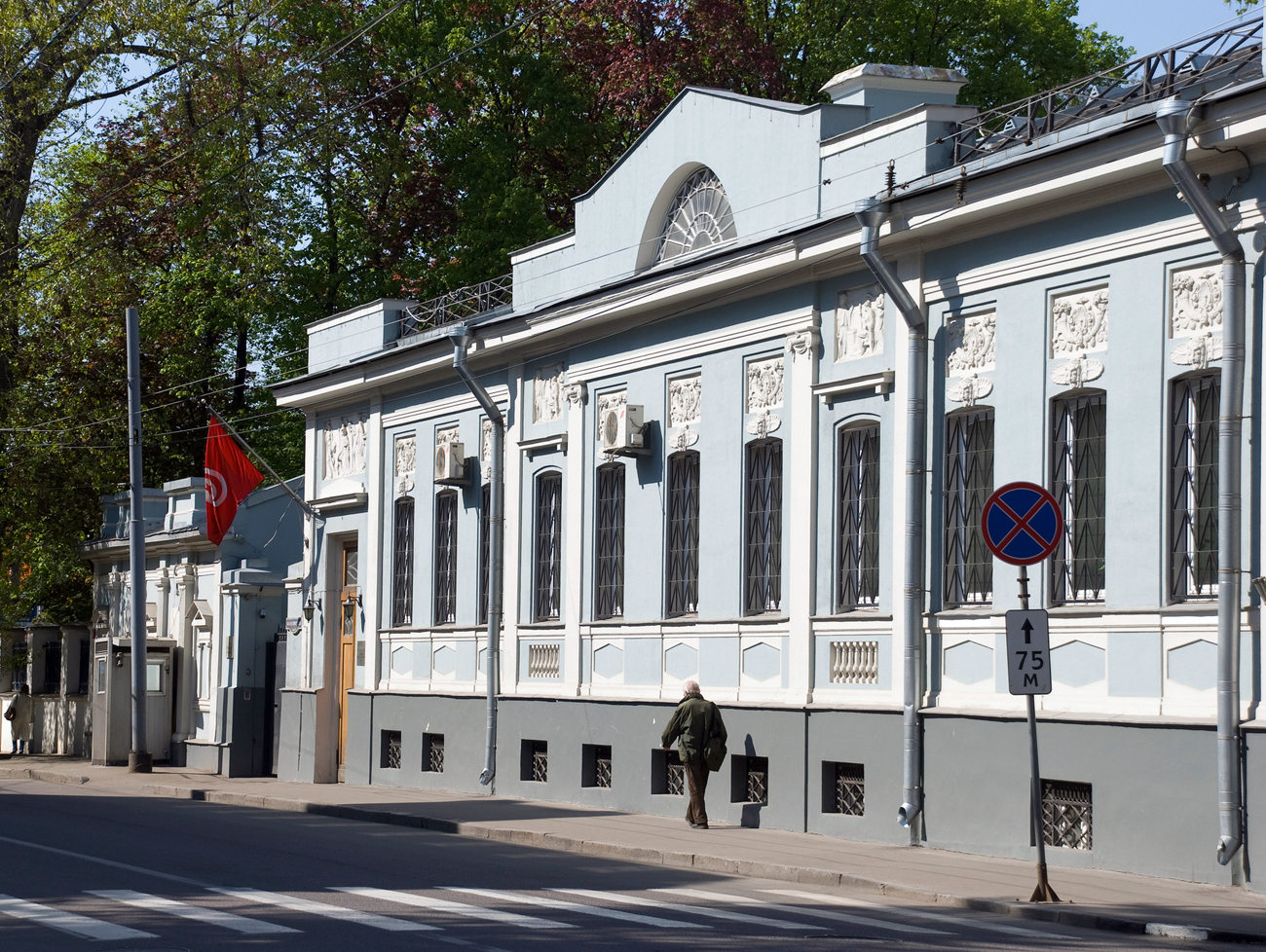 On the surface
Not only are the underground bunkers of the Soviet elite shrouded in legend, but also fairly earthly structures, such as the home of Lavrenty Beria, the USSR People's Commissar for State Security and Stalin's right-hand man.
During interrogation in 1953, Beria confessed to abducting and raping dozens of women, but the authenticity of these papers is still being debated (Beria was removed by Khrushchev in a power struggle, and the documents could have been falsified after the execution of this dangerous rival).
But the image of the sadistic Beria was firmly imprinted on the popular mind, and his house in Moscow is surrounded by dark rumours. Allegedly, an invisible car rolls on Malaya Nikitskaya Ulitsa at midnight, with its old motor rumbling. Footsteps are heard, and Beria's ghost comes to his house for violent pleasures: curious pedestrians will soon even hear a woman crying from behind the walls.
Skeptics will say that the crying comes from late-working employees of the Tunisian embassy (the commissar's house is now occupied by a diplomatic mission), but this version is much more boring, even though probably the truth.
Napoleonic soldiers and a 500-year-old witch
It is not only the city centre where legends abound.
Many people believe that hundreds of soldiers from Napoleon's army were buried in the hills of Peredelkino, a holiday village in the outskirts of Moscow, in 1812. Paranormal enthusiasts imbue the mounds with mystical qualities, believing that electronics go haywire and travellers disappear there.
In reality, however, it is likely that there are no mass graves there.
"After the difficult war with Napoleon, peasants saw its echoes everywhere, so this is an old myth," researchers of the Museum of Moscow told RIR. "In the 19th century, archaeologists excavated Slavic mounds from the 10 th and 11 th centuries. But the inhabitants of the surrounding villages still considered them to be the graves of French soldiers."
The Ostankino neighbourhood, where Europe's highest TV tower is located, is also mythologized. It is allegedly haunted by the ghost of an old woman, who was murdered in the 16 th century. Now she walks around and predicts disasters.
The 500-year-old witch is believed to have predicted the high-profile murder of well-known TV journalist Vlad Listyev and a fire at Ostankino in 2000. Sometimes these stories are complemented by vivid details – for example, the furniture in Listyev's office was allegedly gnawed after his death by animals, mutated by the tower's radiation.
Then there are less bloody rumours: for example, one about a bulldozer embedded by builders in the TV centre's building by mistake. Yana Sidorova, the author of a study about the legends of Ostankino, says the TV centre's staff do not really believe in these sorts of stories, but are quite happy to spread them.
All rights reserved by Rossiyskaya Gazeta.
to our newsletter!
Get the week's best stories straight to your inbox
Polar ghost town
The Moscow metro through the eyes of a foreigner
This website uses cookies. Click here to find out more.

KMBC Kansas City
The Haunted Garage in Tiffany Woods is back and spookier than ever in 2023
Posted: November 1, 2023 | Last updated: November 1, 2023
Right now, kids across Kansas City are gearing up for a cold night trick or treating.
Fortunately, a Northland family is keeping up a Halloween tradition in 2023 that will mean families in the Tiffany Woods will have a really special treat and shelter from the cold.
The neighborhood's Haunted Garage has returned. It's the creation of Anthony Cook and his son Alex.
On Halloween night, you can find 250 batteries, more than 2,500 pieces of candy, 70 animatronics, and a father-son duo who have kept this tradition going for 11 years.
The garage has grown a lot from just four props back in 2012.
The Northland family expects to have more than 800 kids come through their haunted garage on Halloween night.
It's free to anyone who wants to check it out on Northwest 95th Street in the Tiffany Woods neighborhood.
TOP STORIES FROM KMBC:
High rates, low fees draw more people to online banks — have you made the switch?
READ THE FULL STORY: The Haunted Garage in Tiffany Woods is back and spookier than ever in 2023
CHECK OUT KMBC: Get the latest Kansas City news, sports and weather from KMBC. With the best local coverage and the top Missouri news stories, you can stay in the know.
More for You
'It's not taxed at all': Warren Buffett shares the 'best investment' you can make when battling inflation
Popular retailer back from bankruptcy, liquidation with new stores
'Go home!': GOP crowd boos Trump criticism; lawmakers flip from DeSantis at Orlando summit
Army Blows Out Previously Undefeated Rival for First Ranked Win Since 1970s
Tigers acquire veteran outfielder from Brewers
My husband's parents left a $585,000 trust. My sister-in-law is trustee, but blocks our calls and plans to skip town. What can we do?
Best Ever Vanilla Ice Cream
A boomer who moved from California to Tennessee said the slower pace of life and lower cost of living are big pluses
The Supreme Court Shot Down Mike Johnson's Argument Against Certifying The 2020 Election
Nuclear Bomb Map Shows Impact of New US Weapon on World's Major Cities
Astros Top Reliever Declines Player Option
Can I collect both my dead spouse's Social Security and my own at the same time? Here are 5 secrets of 'survivors benefits' you need to know
Downtown San Francisco McDonald's location closes after 30 years: 'Not recovered since the pandemic'
After losing 200 armored vehicles, Russia is now likely forcing its troops to advance on foot in its effort to take Avdiivka, Ukraine, UK says
What House Speaker Mike Johnson has said about Social Security and Medicare
Rashida Tlaib's 'From the River to the Sea' Post Sparks Outrage
Dodgers decline option on former All-Star who never played for team
Dollar Tree: These 5 Items Are Worth Buying Now
Texas QB Arch Manning Was The Talk Of College Football On Saturday
Rep. Jamie Raskin copyedited Rep. George Santos' error-laden thank you letter and sent it back to him
7 Best New Movies on Amazon Prime Video in November 2023
The best incarnation of the caped crusader ever and one of the year's most gruesome horror films await in this month's streaming recommendations.
Though there is already the highly anticipated return of Invincible coming to Prime Video, there is also a whole lot else to check out on Prime Video. There is comedy, romance, drama, and adventure all waiting for you. Join us, won't you?
Read more about what's streaming on Prime Video:
The Best Movies on Amazon Prime Video Right Now
The Best TV Shows on Prime Video Right Now
The Best Kids & Family Movies on Prime Video
10 Things I Hate About You (1999)
Available on: November 1
Director: Gil Junger | Run Time: 97 min | Genre: Comedy, Romance
Cast: Heath Ledger, Julia Stiles, Joseph Gordon-Levitt
We begin with the modern retelling of Shakespeare to end them all that is 10 Things I Hate About You . It stars the late Heath Ledger as Patrick, a bad boy who enjoys making singing confessions on the stars of stadiums and is also actually a good buy underneath it all. Alongside him is Julia Stiles as the sharp-witted Kat who initially wants nothing to do with Patrick despite his attempts to woo her. As the two navigate high school in the Seattle area, a bit of creative license as the iconic building itself is actually in nearby Tacoma, they begin to become drawn to the other. It is one of those films that shouldn't work yet still does with both Stiles and Ledger giving typically great performances. Both snarky at moments while proving to be plenty genuine at others, it is one of those fun films of yesteryear that feels sweetly sentimental every time you put it on.
Stream on Prime Video
Batman (1989)
Director: Tim Burton | Run Time: 126 min | Genre: Action, Adventure
Cast: Michael Keaton, Jack Nicholson, Kim Basinger
If you needed more proof that Michael Keaton remains the best movie, Bruce Wayne , then you can't go wrong with the original all-time great superhero flick Batman . Though more than a bit silly, the cheesiness of the film is fundamental to the experience as we see Batman trying to protect a city on the brink of collapse with complete sincerity. It can almost be a bit jarring to see it now with movies feeling like they need to make self-aware jokes that wink to the audience, but it completely works here. There are plenty of gags, but they all function within the world that has been created. Even when there are moments where you can see holes in the effects, they are smoothed over by the dedicated work put into everything else.
Batman Returns (1992)
Cast: Michael Keaton, Michelle Pfeiffer, Danny DeVito
It's all about the performances in Tim Burton 's delightfully dark sequel Batman Returns . A frightful film, it surpasses its predecessor to cement its status as one of the best superhero movies ever made . More than the character or the love people have for him, it is about the unique vision that it fully executes. Batman Returns is a Burton movie just as much as it is about The Caped Crusader. There is never a moment when you're watching it where you can't see how he and his team are shaping every aspect of it. That individuality and vibrancy are often in short supply these days. It is hard to know if Burton would have been given the free rein to make a film like this today, but we can be forever glad he made the absolute most of the chance over 30 years ago.
How to Train Your Dragon (2010)
Directors: Dean DeBlois, Chris Sanders | Run Time: 98 min | Genre: Action, Adventure
Cast: Jay Baruchel, Gerard Butler, America Ferrera
A vibrant work of animation that continues to awe more than a decade later, How to Train Your Dragon is a film that just keeps getting better the more you reflect on it . It tells the story of the young Hiccup ( Jay Baruchel ) who lives in a world where dragons and his Viking community live in fear of each other. His strict father Stoick ( Gerard Butler ) views the world through this lens and doesn't care to hear much of anything to the contrary. Therefore, when Hiccup finds a wounded dragon in the woods that he nicknames Toothless, he will have to keep it secret from everyone he knows. The two then begin to form a bond even as the Vikings prepare to go to war with the dragons, leaving Hiccup stuck between protecting his new friend and alienating the community that raised him. The result is a film with a more emotional depth that is then intermixed with joyous scenes of flight that never get old how many times you see them. When complimented by one of the more wondrous scores of recent memory, it all becomes something rather special that will endure the test of time.
Jurassic Park
Director: Steven Spielberg | Run Time: 127 min | Genre: Action, Adventure, Sci-Fi
Cast: Sam Neill, Jeff Goldblum, Laura Dern
Though there are many sequels that have tried to recapture the magic of the original, there is no film that has ever been quite as magnificent a blockbuster as the original Jurassic Park . Not only does it hold up all these decades later, but it is endlessly rewatchable as you get swept up in the adventure and presentation of it all. With each and every escalation about science biting off far more than it could chew, it is like you are watching it all again for the first time.
Killing Them Softly (2012)
Director: Andrew Dominik | Run Time: 97 min | Genre: Crime, Drama, Thriller
Cast: Brad Pitt, Ray Liotta, James Gandolfini
One of the most gruesome yet reflective crime thrillers out there , Killing Them Softly is the type of film that has only gotten better with age. Initially built around a robbery that becomes so much more, it is one of those films that remains astounding from its bold beginning all the way to its simple yet spectacular ending. In any discussion of great films about America worth its salt, this one must always remain at the very top.
Evil Dead Rise (2023)
Available on: November 23
Director: Lee Cronin | Run Time: 96 min | Genre: Horror
Cast: Lilly Sullivan, Alyssa Sutherland, Morgan Davies
Last, but definitely not least, is the most recent film on this list: Evil Dead Rise . While not as good as the original, few things could ever be as it instead takes a new path through the murderous roots of the series to grow into something all its own. Just beware of the cheese grater.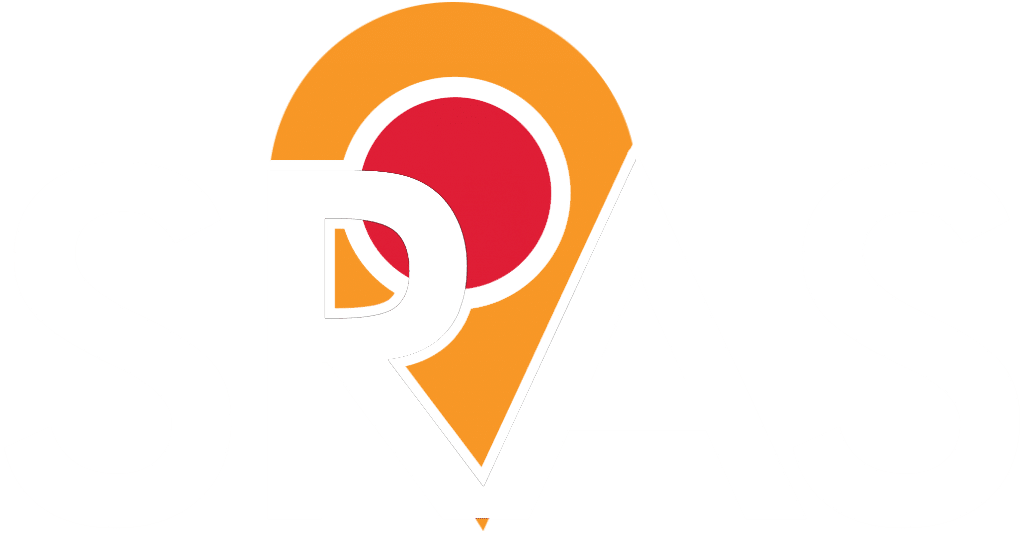 About Our Authors
SRAS: Study Abroad or Online
GeoHistory: Geopolitics, History, News
PopKult: Popular Culture
Museum Studies: Museum Science, High Culture, City Planning
Students Abroad: Travel Guides

Popular articles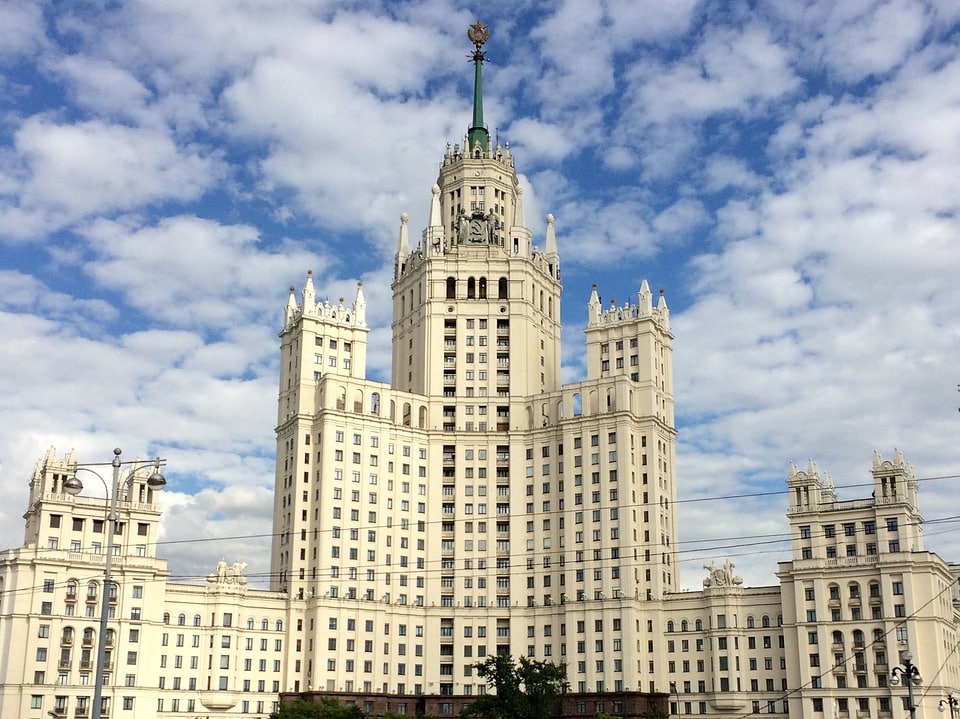 Kotelnicheskaya Embankment Building - One of the larger seven sisters.
Meet Each of the Seven Sisters
Just as each of Moscow's Seven Sisters are slightly different and serve different purposes, each also has its own history. Below, we will briefly describe them.
The Stars of the Seven Sisters
The photos and text in this section originally appeared on The Village in Russian . The text has been translated by SRAS Home and Abroad Scholar Sophia Rehm.
There are stars on only six of the seven Stalinist high-rises, since the spire of the Ministry of Foreign Affairs building was not strong enough to support a star. The stars are all different sizes and shapes, and are made of different materials.
There are perhaps only a few people (a couple technicians, FSB signalmen, and the welder Yevgeny Martynov) who have had the chance to see the spires and five-meter stars of the Stalinist skyscrapers up close. The guys behind  Birdseyeview.ru – Sergey Shumilov and Daniil Ananyev – decided this wasn't fair, and photographed the stars using a professional octocopter (a type of drone), the DJI Spreading Wings S1000, with an attached Sony Nex-5R camera.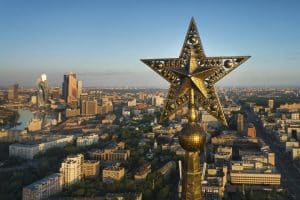 Daniil Ananyev, Pilot:
My passion for aerial photography started with a toy helicopter that I crashed on my first day. But I really wanted to look down on the city from above. I found a forum for radio-amateurs, where I discovered drones, spent a long time studying them, and finally bought a small hexacopter with a GoPro camera. I immediately realized that this was my calling. Soon the GoPro's capabilities weren't enough for me, and I ordered a copter with a Sony Nex-5 camera. This ended up being a fairly big copter, and it required a second person to control the camera. My photographer friend, Sergey, liked the idea, and we have devoted ourselves to shooting various subjects from a bird's-eye view ever since. We created the site Birdseyeview.ru , but we can't call it a business yet – it's more like a hobby. Once, shooting the MSU building from the sky, we flew up close to its star, and it was such an interesting structure (huge, hollow inside, slightly broken-down). And that's how our project was born.
Meeting All Seven Sisters in Moscow
By Gregory Tracey
Gregory Tracey studied abroad with SRAS in St. Petersburg . Most programs there include a trip to visit Moscow. This is a recount of his personal experience seeking out the Seven Sisters of Moscow.
Spread throughout the city of Moscow are seven imposing buildings, called variously "The Seven Sisters" or "Stalin's Skyscrapers." While visiting Moscow as part of my study abroad experience to St. Petersburg , I wound up setting off on an unexpected mission to see them all that also helped show me much more of this fascinating and historic city than I might have seen otherwise.
While I was aware that such a thing as "Stalinist" architecture existed and while I knew about the unique appearance of the main building of Moscow State University, I had no idea that this matching set of buildings existed. I found that out shortly after arriving to Moscow.
After our train got in, we transferred to our hostel, grabbed a quick lunch and set out for SRAS' "Walking Seminar: The Origins of Modern Russia." Our guide, SRAS Assistant Director Josh Wilson, told us about the Ministry of Foreign Affairs Building, visible from a distance from a bridge we crossed as part of that tour. He described it as an imposing, almost scary building that rather embodies how Russia structures its foreign policy: to command respect or, if not respect, then at least awe and a fear of retribution. He recommended seeing the building as an option for spending our free time. This description piqued my interest. I am quite interested in international relations and foreign policy and seeing the building where Soviet and Russian foreign ministers from Vyacheslav Molotov to Sergey Lavrov have worked understandably appealed to me.
On Friday morning we continued exploring Moscow with a tour that included the historic Novodevichy Cemetery followed by a ride in newly-built cable cars up to Sparrow Hills. At this point I saw one of the Seven Sisters up close for the first time: the main building of Moscow State University, located at Sparrow Hills. It seemed quite impressive to me, and from the view from the hills, we could also see more of the sisters on the horizon. I remember thinking vaguely that it could be cool to see all of them, although time could be a factor.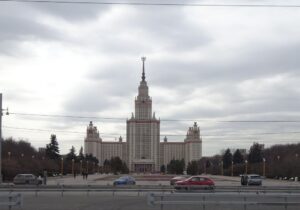 We finished up our tour around 15:30 but I wanted to keep exploring the city (it is not everyday that one is in Moscow, after all). I decided to go ahead and take the metro to the Ministry of Foreign Affairs. Upon exiting the metro, I turned a corner and was confronted with an absolute monolith of a building. This was the approximate moment when I realized just how impressive these structures are. It is not that easy to take my breath away, but this did it. I stared up at the top floors and the hammer-and-sickle near the top, probably violating my own personal rule to blend in as much as possible and not look too much like a tourist. I could not help myself. I imagined generations of Soviet foreign policy leaders working within those walls on the international crises that I have read so often about in American textbooks.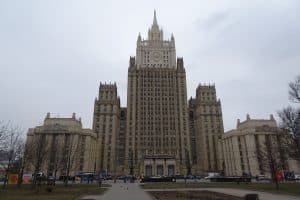 I decided then that I would see all seven of the sisters. There was really no deep or inspirational motive to this. I just knew they were there, that they were impressive to see, and that I wanted to see them.
As it happened, I moved on toward my goal later that very night. I, along with my friends Morgan and Natasha, decided to go on walk to see Red Square at night. Incidentally, this is quite the experience in and of itself. After walking through the square, we decided to check out Zaradye Park. While there, seeing another of the Seven Sisters, the Kotelnicheskaya Embankment Building again, I explained my "quest" to the others, and they agreed to walk the over to the bridge to see it up close. I was later informed that this could actually have been seen earlier on Thursday, but clearly I had missed it then!
I actually saw this particular skyscraper again, the next morning, during out group tour of the park and the floating bridge over the Moscow River that can be found there. I got some nicer pictures at this point, since I am not very good at getting good photographs at night.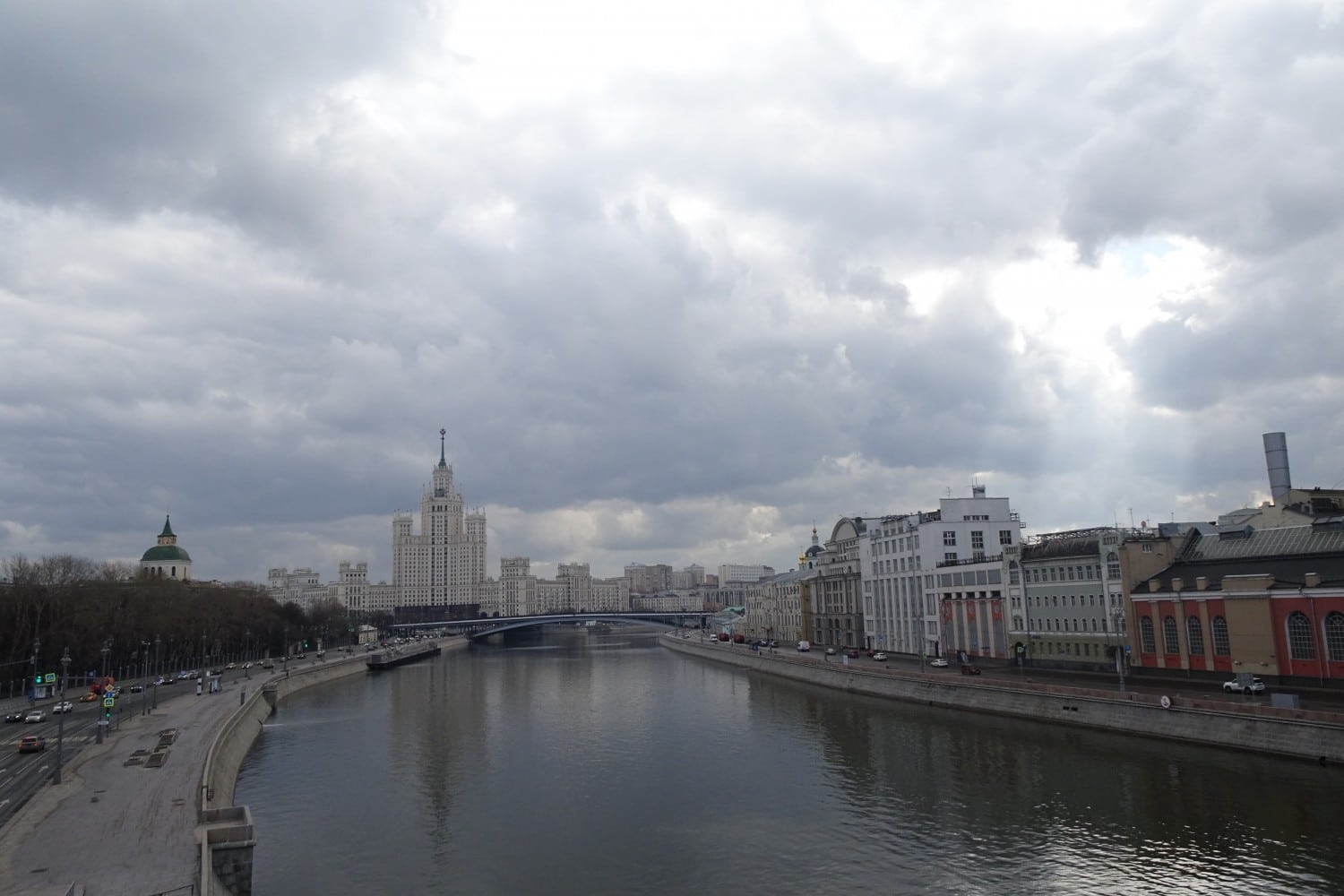 I went into Sunday—the last day of the trip—having only made it to three out of seven. Therefore, I rose early at the hostel despite having been out late exploring the city the night before and found myself at the Red Gates Administrative Building by 07:30. It might have just been the time of day, but the area seemed really quiet and calm. Other buildings are built up quite close, so it also is a little less detached and "aloof." I snapped some photographs and poked around the area before quickly moving onto the Leningradskaya Hotel, a short walk away. I realized once there that these two are actually right by the Leningradsky Train Station, and I could have seen them on the way back to St. Petersburg (our train arrived there and would depart from there), but no matter. Leningradskaya Hotel was actually probably my least favorite of the seven. It just didn't look as impressive to me, and it was also hard to see head-on because of the placement of a bridge and some power lines.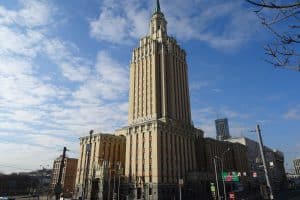 I had some other things to accomplish on Sunday, namely a seminar on Russian politics and seeing some museums that I had also planned to take in during my free time. I visited the State Central Museum of Contemporary Political History, a great overview of Russian history from around 1860 to 1991. I also saw the War of 1812 Museum near Red Square, which was also interesting. I particularly found it intriguing how many uniforms and objects from the French Army they had. After leaving, I resumed my mission for the weekend.
Around 14:30 I reached another of the sisters, the Kudrinskaya Square Building. Due to location and appearance, this was probably the second-least impressive of the set from my point of view. I moved past it pretty quickly. On my way away from this one, however, I went past the famous White House, which was far more interesting to see. It is hard to imagine the turmoil of the 1990s, when that building was shelled during a conflict between it and the Yeltsin administration. Today, the grounds are beautifully landscaped and one is looking out at the calm, beautiful Moscow River.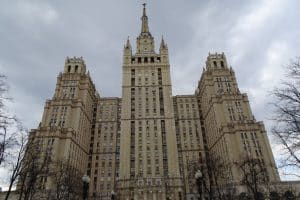 I polished off number seven on the list with seven hours to spare for my time in Moscow. The Hotel Ukraina is located on a gorgeous stretch of the Moscow River. The river location made it probably my joint-third favorite, along with the Kotelnicheskaya Embankment Building. I had some trouble getting to it, as I got a little lost in the pedestrian area of the bridge I needed to take to get there. Unfortunately, the front can only really be seen from the river, but I walked around the base and even noticed a children's playground. After this visit, I walked along the Moscow River to a more modern set of skyscrapers, the noted Moscow City development. While these are also quite impressive and beautiful, there is still something about the Stalin-era Seven Sisters that feels like it has a bit more character, if that is the correct word for it, than a mass of glass and steel twisting into the sky.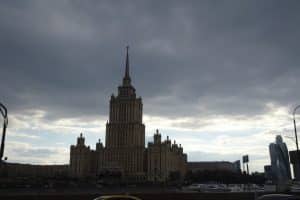 When I went to Moscow, I did not even really know the Seven Sisters existed. But I was, for some reason, inspired to see them all before I left. I still managed to see everything else I wanted, and the experience allowed me to see a lot of more of Moscow then I probably otherwise would have. Plus, I learned a lot about Moscow's architectural composition in the process. I would definitely recommended taking the adventure to seek them all out. Or, if one does not have the time or inclination to see all of them, I would definitely recommend at least Moscow State University's Main Building  and the Ministry of Foreign Affairs as must-sees.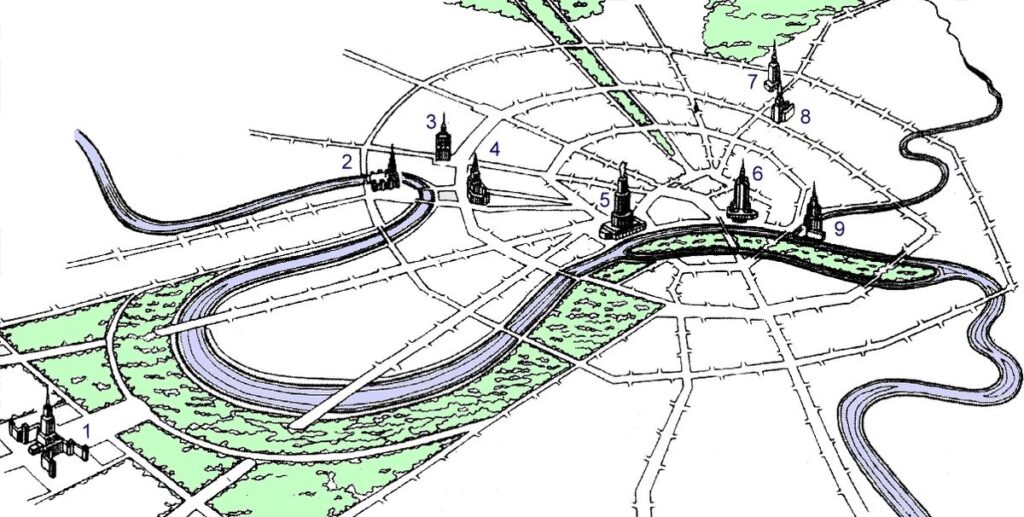 You Might Also Like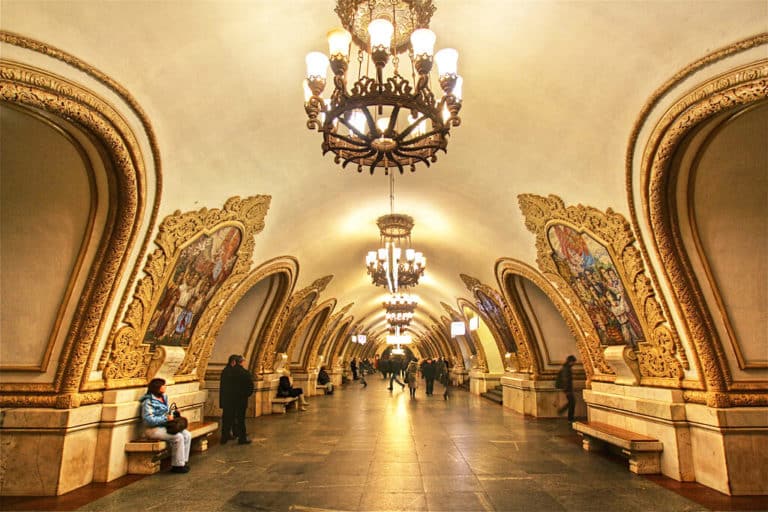 The Moscow Metro: From Public Transport to Social Icon
Even if you've seen pictures, you're not prepared for the Moscow Metro System. For visitors, one of the great surprises of this historical city is discovering the beauty and cleanliness of its underground palaces. It's worth a few hours in the afternoon or late evening (avoid rush hour 4-7) to ride around and see the […]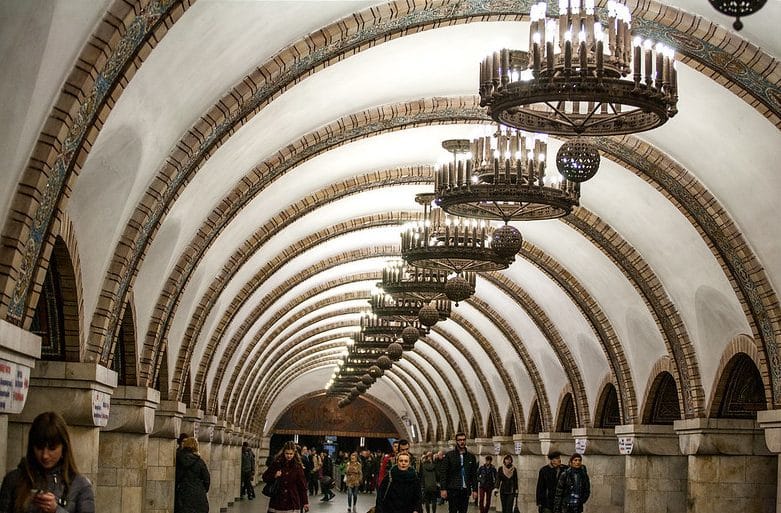 History of the Kyiv Metro System
Carrying well over a million passengers per day across 52 stations, Kyiv's metro system is an integral part of the city's daily life. While it has developed with the ever-growing city, like much of Ukraine's public infrastructure, the metro system has struggled to keep up with the demands made of it. These demands are growing […]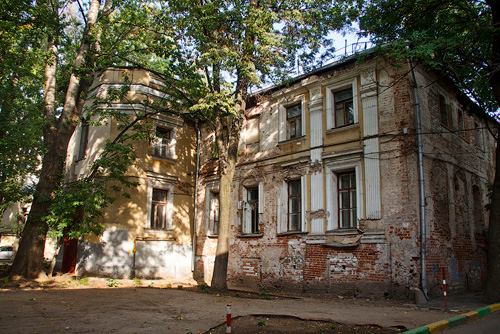 About the authors
Hannah Chapman
Hannah Chapman majored in Russian Studies at Stetson University. She spent spring semester, 2009 studying abroad with The School of Russian and Asian Studies in Moscow on the Translate Abroad Program. She hopes to eventually go into international business or government.
Program attended: Challenge Grants
View all posts by: Hannah Chapman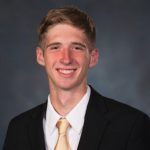 Gregory Tracey
Greg Tracey, at the time he wrote for this site, was a junior at the University of Nebraska – Lincoln. He was studying economics and international relations, as well as minoring in mathematics and Russian. As a Home and Abroad Scholar, he is focusing on business and economic issues in Russia and surrounding countries. The related scholarship will help fund his participation in SRAS's  Russian as a Second Language  program at St. Petersburg State University of Economics during the Spring 2019 Semester. In his free time, he enjoyed reading and soccer.
Program attended: Home and Abroad Scholar
View all posts by: Gregory Tracey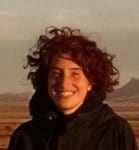 Sophia Rehm
Sophia Rehm graduated from the University of Chicago in 2012 with a BA in Russian Language and Literature. She studied Russian as a Second Language in St. Petersburg in 2010 and is currently in Bishkek, Kyrgyzstan as SRAS's Home and Abroad Scholar. At the time she wrote for this site, she hoped to pursue graduate studies in Slavic Languages and Literatures, as well as literary translation.
View all posts by: Sophia Rehm