Ghost Hunt Gift Cards
South Carolina's Haunted Hotels
Charleston SC's Haunted Hotels
Haunted Columbia, SC
Search for:
No products in the cart.
The 10 Most Haunted Places in Charleston, SC
Charleston, South Carolina, a city steeped in history and southern charm, holds a lesser-known title: one of America's most haunted cities . Beneath its genteel surface, a spectral world thrives, filled with eerie tales and ghostly apparitions.
From the lingering spirits of tragic spinsters and amorous gentlemen to the chilling echoes of mass murderers and mutilated apparitions, Charleston's spectral landscape is as diverse as it is haunting.
Join us as we uncover the most haunted places in Charleston, SC, where history and hauntings intertwine, creating a tapestry of tales that will chill your spine and ignite your imagination. 
1. Blind Tiger Pub
During the Prohibition era, the Blind Tiger Pub served as a speakeasy. These days it is a popular bar which also just so happens to be one of the most haunted places in Charleston! According to staff members there are quite a few ghosts hanging around and they are certainly not shy about making their presence known!
A former manager claims that while he was closing up one night, two friends were sitting at a table in the bar waiting on him. Suddenly, all three of them saw a lady in black clothing appear and walk across the bar area before promptly disappearing again!
We can't say for sure if this is why the manager is no longer working there or not, but it certainly gave him a scare! Some of the regular customers have also had their own paranormal encounters at The Blind Tiger.
A few have reported having their hair pulled when nobody is around. Others have reported phantom footsteps and the sound of leaves crunching by the back patio, despite the fact that there is nobody nearby!
2. 20 South Battery
Formerly the Battery Carriage House Inn, this infamous building is known for playing host to several different ghosts.
There are two rooms in the 1843 inn that are said to be particularly haunted. Room number 8 is said to be haunted by 'the headless torso' which is every bit as disturbing as it sounds!
This terrifying apparition of a torso missing its head and legs appears in the room and moans in a menacing fashion!
Some people who have investigated the history of the inn have come to the conclusion that this grisly apparition is a Civil War soldier, or at least what is left of him!
The spirit that is said to haunt room number 10 is much more friendly. Known as 'the Gentleman Caller' this ghost has a fondness for the ladies.
Women who sleep in this room often experience his presence as he gently strokes their hair while they are going to sleep. Although initially startling, some ladies have described it as a soothing experience!
Learn more on the haunted Battery Carriage House Inn, Charleston SC
3. Sword Gates House
Sword Gates House was built back in 1810 as a private residence. However, it later became Madame Talvande's Girls School.
The school was well known for being extremely strict and the headmistress kept a close eye on her girls. However, one of the girls still managed to conduct a secret affair with her boyfriend.
Madame Talvande was livid when she discovered this and erected the tall gate and fence around the school to keep the boy and others like him out!
It seems like she has taken that mission to heart for all of eternity because today people still see her ghostly figure standing just inside the gates glaring at those passing by. As if making sure no boys are attempting to gain entry!
4. Poogan's Porch Restaurant
Poogan's Porch restaurant was originally a Victorian-style residence which was built in 1888. It has long been considered one of the most haunted houses in Charleston. Thanks to the presence of a lady in a long white nightgown, who is often seen staring out of the windows long after the restaurant has closed for the night.
This is thought to be the spirit of Zoe Amand, a spinster school teacher who died in the house in 1954. Her presence has also been felt by diners during opening hours.
Among the reports of strange activity are instances of her apparition, appearing in the dining area and ladies being tickled by her in the restroom!
5. Dock Street Theatre
The land on which the Dock Street Theatre sits has a fascinating history attached to it. The original theatre burned down and was replaced by Planter's Hotel, which has since been converted back into a theatre. It is also said to be one of the most haunted buildings in Charleston.
Actors and audience members alike have seen apparitions of spirits wander across the stage or lurk in the rafters. These could be the spirits of those who died in the 1809 fire that destroyed the building.
One of the spirits has been identified as actor Junius Booth. Who seems to be as yet unwilling to give up his time on the stage! It has also been claimed that there are a couple of ghosts still lurking from the building's hotel days in the form of a prostitute named Nettie Dickerson.
6. Fort Sumter
It is more or less expected that battlegrounds are going to have at least some measure of paranormal activity and Charleston's Fort Sumter is certainly no different. Even though there were actually no Union soldiers killed in the battle here against the Confederates.
There was one fatality, but the death was a result of a misfire. When the troops were saluting their flag one final time before it was replaced with the Rebel flag! Could this be the man that many visitors report seeing?
Witnesses describe the apparition that haunts Fort Sumpter as a man in an old uniform similar to what Union troops would have worn. His appearance is usually accompanied by the distinctive smell of gunpowder, so it certainly seems likely!
7. Old Exchange and Provost Dungeon
The Old Exchange & Provost Dungeon was once used to house pirates. Who had been caught and were awaiting their trial and inevitable execution.
They were chained up in the dungeon area and denied food or water. All they could do as the energy drained from their bodies was moan in either protest or discomfort.
It is that sound, that the current staff say can still be heard, drifting up through the floorboards, sometimes accompanied by the sound of chains clanking!
The pirates are not the only ones haunting the building. Staff also describe hearing footsteps above them, on the upper floors when nobody is there, which would likely be the spirits of long-dead patriots.
8. Bocci's Italian Restaurant
A restaurant is not usually the first place that springs to mind when you think of a haunted building. Nevertheless, Bocci's Italian Restaurant has more than earned a place on this list of Charleston's most haunted spots!
It is said to be home to one spirit who hates locked doors! Reports suggest that whenever doors are locked, the entity will start pounding on them and has even been known to unlock and push the doors open!
It is not known why the resident spook, has such an aversion to being kept under lock and key!
9. Old Charleston Jail
One of the things that Charleston is known for, is being home to the first female serial killer in the United States. We are of course, talking about Ms. Lavinia Fisher. Who along with her husband John ran a motel-style establishment. Where weary travelers could find a bed for the night.
However, those unfortunate enough to stop there often failed to resume their journey the next morning. Because Lavinia would drug their evening cup of tea with poison and then when they were passed out in bed, John would go into the room and murder them.
Eventually, one of her would-be victims, survived because he didn't drink the tea, instead of pouring it out so as not to hurt Lavinia's feelings.
This meant that he was awake when they came for him and managed to run from the house to alert the police. John and Lavinia were subsequently arrested and both were hanged at Charleston's Old Jail.
Lavina's last words were alleged to be 'If anyone has a message for Hell, give it to me, and I'll carry it!'.
To this day people have claimed to see the apparitions of John and Lavinia Fisher around the old jail.
10. Charleston Orphan House
Charleston Orphan House was in operation up until 1918. When it was devastated by a large fire, which destroyed most of the building and claimed the lives of the children living there.
A tragedy of this scale is the perfect recipe for a haunting. So it is hardly surprising, that the orphan house is one of the most haunted places in Charleston.
The original building is long gone. New buildings and businesses now occupy the land, but that doesn't mean that the orphans are gone.
Those in the new properties have reported seeing children running around and are often disturbed by the sounds of light, running footsteps, giggling and high pitched shrieking, even though there is nobody there to be making such a commotion.
It seems that the spirits of these poor orphans have remained here where they met their untimely deaths.
Username or email address *
Password *
Remember me Log in
Lost your password?
The Most Haunted Places to Visit in Charleston, South Carolina

Charleston in South Carolina is a city with a tumultuous past dating back to the pirate era, the American Revolution and the Civil War. Here, Culture Trip highlights the best places for you to experience the spookier side of the city's chequered history.
View all trips.
Did you know – Culture Trip now does bookable, small-group trips? Pick from authentic, immersive Epic Trips , compact and action-packed Mini Trips and sparkling, expansive Sailing Trips .
Destinations Unlocked:
Looking for an expert's perspective.
CentralAmerica

Gorgeous Guatemala
1. guatemala.

Beachy Belize

Colonial Mexico
Back to map, southamerica.

Adventurous Ecuador

Dazzling Brazil

Ancient Peru

Seductive Southern Italy

Edinburgh And The Scottish Highlands By Train
2. scotland.

Complete Portugal By Train
3. portugal.

Soulful South Korea
1. south korea.

Thailand, Cambodia & Vietnam
2. thailand.

Secrets Of Sri Lanka By Train
3. sri lanka.

Epic Morocco

Ultimate Egypt

Immersive Kenya
Poogans porch.

This elegant Queen Street restaurant is set in what used to be the home of Zoe St Amand, a schoolteacher who lived here with her sister, Elizabeth. Forced to leave when her sister died, she eventually passed away in July 1954. But the remodelling of her beautiful home proved too much for Zoe's spirit. Hugely angered, she is said to wander through every floor in a rage, sometimes pushing people, sometimes appearing in the mirror, and she is even known to walk straight through the front door. Local police have also reported getting calls about a woman wandering around wearing black. They never do find her, though.
Powder Magazine
Rebellious teen Anne Bonny ran away with her pirate boyfriend, saying she no longer wanted to live a tedious existence on her father's plantation. Turning to a life of crime, she became admired and feared as a pirate herself, before she was eventually captured and hanged. Her spirit has been known to be drawn to this 17th-century building, which stored British ammunition in the Civil War. Now a museum on Cumberland Street, it is said to be stalked by the specter of Bonney to this very day.
Become a Culture Tripper!
Sign up to our newsletter to save up to 40% on our unique trips..
See privacy policy .
Battery and White Point Gardens

These romantic five-acre gardens with views of the Ashley River and Charleston Harbour have a much darker side than anyone strolling through them could ever imagine. This was where, in 1718, gentleman pirate Stede Bonnet and his entire crew were executed. Nooses were thrown around their necks and they were hanged in the oak trees. At night, their screams are still said to ring out across the park. There have been whispers of apparitions of cadavers gently swaying, their eyes alive only with terror.
Old Charleston Jail
In Charleston jail, malevolent forces are known to linger. The most famous of them is Lavinia Fisher, America's first female serial killer. Fisher, along with her husband, ran an inn where they poisoned and robbed their guests. Unrepentant to the end, she mocked those attending her execution. Those mocking tones can still be heard within the fortified walls of the prison to this day.
Berry Residence Hall
This student residence, on Magazine Street, is built on the grounds of the old Charleston Orphan House. It witnessed a terrible tragedy in 1918 when, while the Spanish flu pandemic had the world in its grip, a fire broke out that swept through the orphanage. Some young boys died. Many tales of the ghosts of these poor children are told to this day. Some students swear that they can still hear the sound of marbles falling as they lie in bed staring at the ceiling, the sound of tiny voices singing Ring a Ring o' Roses over and over into the night.
Dock Street Theatre

A bitter spirit still lingers in Church Street at the old hotel, now a theater, where Nettie Dickerson lived in 1840. Considered too old for marriage at 25 years old, she struggled to find a man. Heartbroken, she became a prostitute. One day, from her balcony, she was struck dead by lightning while screaming obscenities at the community that had ostracised her. Guests of the theatre have seen her float past in a red dress, her face awful and disfigured.
Volcanic Iceland Epic Trip
Meet our local insider.
HOW LONG HAVE YOU BEEN A GUIDE?
What do you love about your job, it's the personal contact, the personal experiences. i love meeting people from all over the world... i really like getting to know everyone and feeling like i'm traveling with a group of friends., what destination is on your travel bucket-list, i have so many places on my list, but i would really lobe to go to africa. i consider myself an "adventure girl" and africa feels like the ultimate adventure.
Every CULTURE TRIP Small-group adventure is led by a Local Insider just like Hanna.
See Our Culture Trips

KEEN TO EXPLORE THE WORLD?
Connect with like-minded people on our premium trips curated by local insiders and with care for the world
Since you are here, we would like to share our vision for the future of travel - and the direction Culture Trip is moving in.
Culture Trip launched in 2011 with a simple yet passionate mission: to inspire people to go beyond their boundaries and experience what makes a place, its people and its culture special and meaningful — and this is still in our DNA today. We are proud that, for more than a decade, millions like you have trusted our award-winning recommendations by people who deeply understand what makes certain places and communities so special.
Increasingly we believe the world needs more meaningful, real-life connections between curious travellers keen to explore the world in a more responsible way. That is why we have intensively curated a collection of premium small-group trips as an invitation to meet and connect with new, like-minded people for once-in-a-lifetime experiences in three categories: Culture Trips, Rail Trips and Private Trips. Our Trips are suitable for both solo travelers, couples and friends who want to explore the world together.
Culture Trips are deeply immersive 5 to 16 days itineraries, that combine authentic local experiences, exciting activities and 4-5* accommodation to look forward to at the end of each day. Our Rail Trips are our most planet-friendly itineraries that invite you to take the scenic route, relax whilst getting under the skin of a destination. Our Private Trips are fully tailored itineraries, curated by our Travel Experts specifically for you, your friends or your family.
We know that many of you worry about the environmental impact of travel and are looking for ways of expanding horizons in ways that do minimal harm - and may even bring benefits. We are committed to go as far as possible in curating our trips with care for the planet. That is why all of our trips are flightless in destination, fully carbon offset - and we have ambitious plans to be net zero in the very near future.

Places to Stay
The best bed and breakfasts to book in charleston, south carolina.

The Best Boutique Hotels to Book in Charleston, South Carolina

The Best Pet-Friendly Hotels to Book in Charleston, South Carolina

Pillow Talk: Between the Sheets of Emeline Hotel, Charleston

The Best Hotels to Book in Charleston's French Quarter

The Best Hotels to Book Near the Angel Oak Tree, Charleston

The Best Hotels to Book Near the South Carolina Aquarium, Charleston

The Best Hotels to Book Near the Citadel, Charleston

The Best Hotels to Book Near Charleston City Market

See & Do
Best day trips from charleston, south carolina.

Things to Do at Night in Charleston, South Carolina

Child-Friendly Things to Do in Charleston, SC
These 15 Haunted Places In South Carolina Will Surely Terrify You
Gwen Tennille
Gwen is an author, artist, illustrator, graphic designer, mother, wife, and part-time super hero. She loves to tackle her dreams head on and takes life by storm. Coffee is her best friend and a good book cannot be beat! When does she have the time, you ask? Well...do you really need that much sleep?
More by this Author
Growing up in the Low Country of South Carolina, you get absolutely inundated with ghost stories . Even when it's not anywhere near Halloween, people love talking about the most haunted places in South Carolina . A lot of them are right outside our back doors! Are you frightened of spooky urban legends from South Carolina, or do you find the creepiest locations fascinating and enthralling ? Here are 15 of the most haunted places in South Carolina that will send chills down your spine: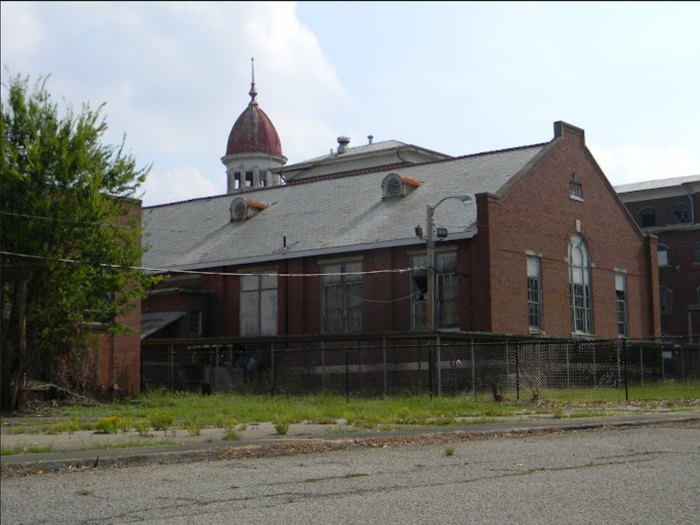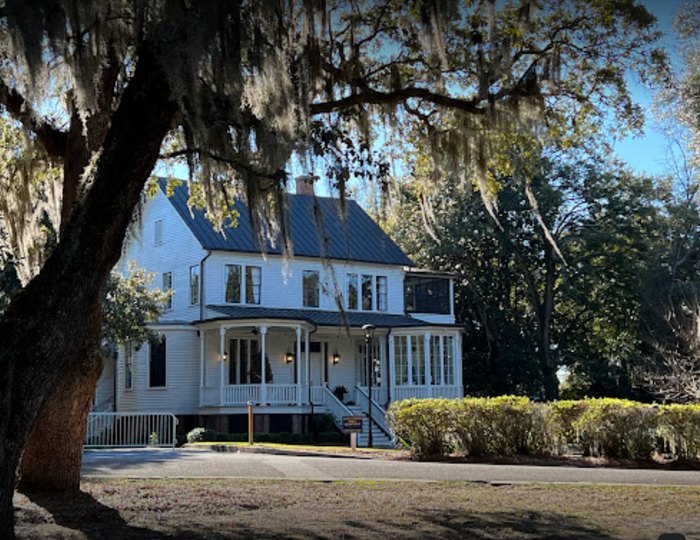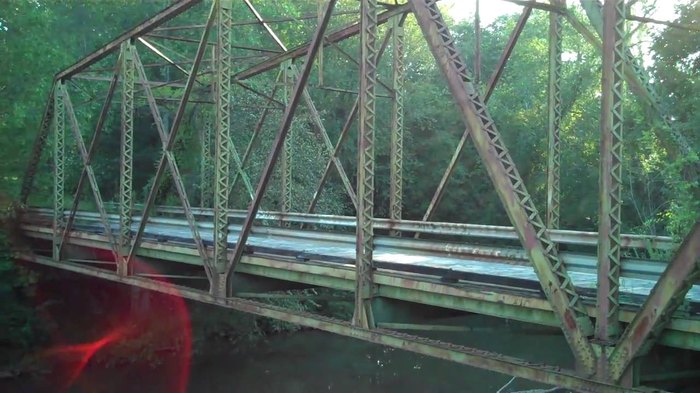 Related Stories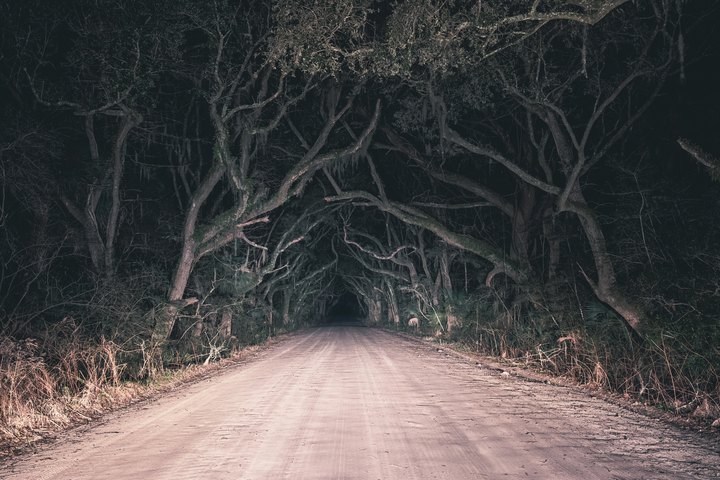 South Carolina Urban Legends, Myths & Folklore: Not Your Average Bucket List Season 2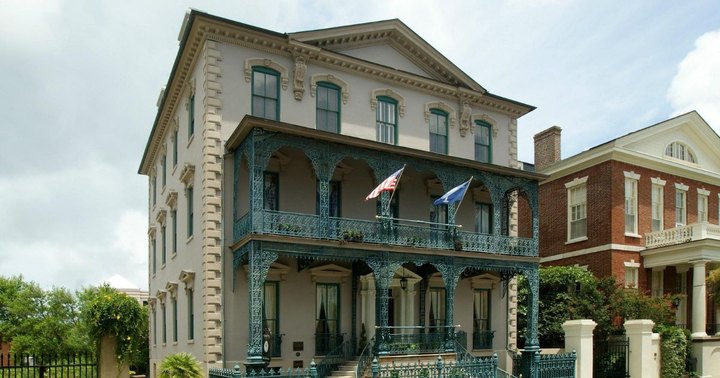 The Oldest Hotel In South Carolina Is Also One Of The Most Haunted Places You'll Ever Sleep
An Overnight At South Carolina's Most Haunted Cabin In The Woods Will Make Your Hair Stand On End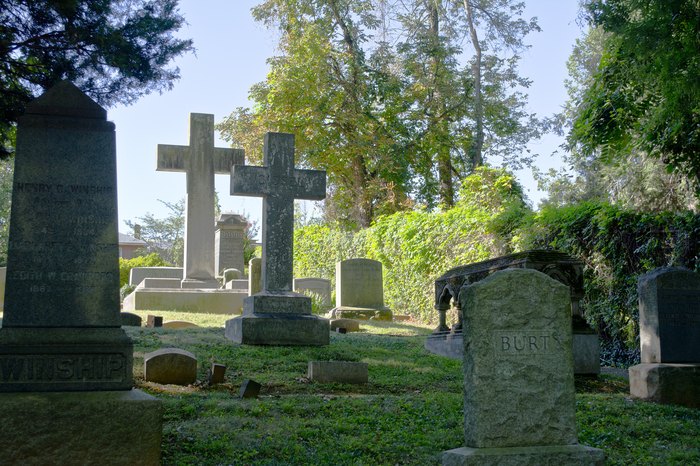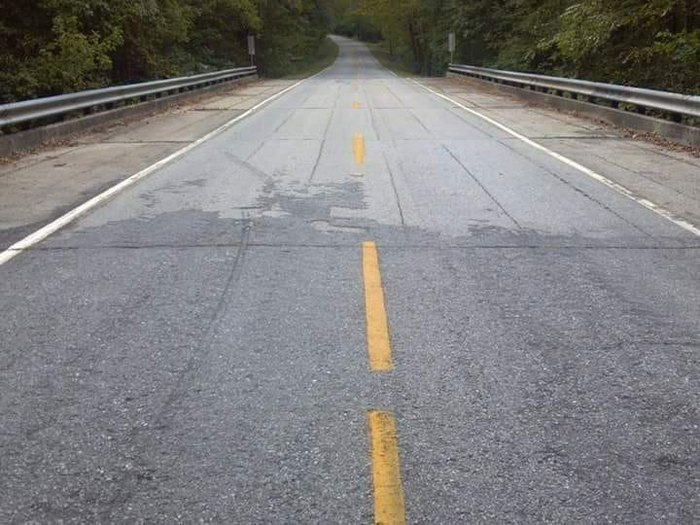 Well, now you can stop searching for "abandoned places near me," or not… Haunted South Carolina has many possibilities for spooky adventure. In such a historically rich state, there are many stories to be told  and lots of them happen to be quite creepy. We'd love to hear your favorite ghost stories from South Carolina, and if you know of any other haunted spots, please share them in the comments !
Many of the locations mentioned above are closed to the public. Do not trespass onto private property and make sure to always follow local laws and regulations when exploring haunted abandoned places.
OnlyInYourState may earn compensation through affiliate links in this article.
Want more South Carolina in your inbox?
Get the latest on things to see, do, and eat around South Carolina!
Thank you! You will receive your first email soon.
An error occured.
More to Explore
Most haunted places in south carolina.
What are the creepiest cemeteries in South Carolina?
If you're itching to check out some scary places in South Carolina, it's hard to beat the eeriness of a cemetery - let alone the downright terror that can be had in supposed haunted cemeteries in South Carolina , such as:
St. Philips Graveyard in Charleston, for instance, is rumored to have a ghostly woman that can be seen crying over a grave as well as the sounds of baby cries.
According to an urban legend, if you circle the Cottageville Cemetery in Cottageville, South Carolina, three times and then honk your horn in the center, spirits of the dead will rise from their graves. Whether that's true or not is up for debate, but you could be the next brave person to try it.
What is the most haunted place in South Carolina?
Of all these South Carolina ghost stories, there are few more terrifying than the ones that are rumored to be true at the state's most haunted place. If the thought of a creepy cabin in the woods freaks you out, then SC's most haunted cabin will have you keeping the lights on at night. It's known as The Shamrock House, built back in 1925 as a family dwelling and is now a guest house where you can stay. According to the stories surrounding it, the restless spirit of a young woman who died decades ago haunts the house. Lights turn on and off on their own, and doors are said to open by themselves. Cold spots and the sound of ghostly footsteps have spooked guests. Would you dare to stay?
Are there any ghost towns in South Carolina?
Ghost stories are fun to talk about around a campfire, but they are just that - stories. The real ghosts of South Carolina can be found in the form of ghost towns. There were many places in the Palmetto State that have been lost to time and are now dilapidated, ghost towns in South Carolina that pique people's interest. Spots like Colonial Dorchester, a town founded in 1696, are now nothing but eerie ruins. That particular town met its demise during the Revolutionary War. Mountville is another abandoned town that has nothing but empty buildings left, with little to no history of it.
Related Articles
The Story Behind This Haunted South Carolina Gravestone Is Like Something From A Horror Movie
Anderson Is Allegedly One Of South Carolina's Most Haunted Small Towns
The Haunted Babcock Building Of The Former South Carolina State Hospital Has A Bone-Chilling History
The Haunted History Of This South Carolina Cemetery Will Chill You To The Bone
The Small-Town Diner Where Locals Catch Up Over Burgers And Fresh-Cut Fries
Raise Your Glass To Somm Wine Bar, A New John's Island Spot For Wine Enthusiasts
Your Ultimate Guide To Winter Attractions And Activities In South Carolina
The Under-The-Radar Destination In South Carolina With The Most Beautiful Fall Foliage In The State
Explore South Carolina
HAUNTED HOUSES IN CHARLESTON, SC
Halloween is one of HauntWorld's favourite times of the year because we loooove a good Haunted House. You will find everything from Family Friendly Haunted Houses to some truly terrifying spots. One of the Biggest, Baddest Haunted House experiences in the country is here to thrill, chill and horrify you. The Best and Scariest Haunted House in the city of charleston, SC from haunted hayrides, paintball zombie hayrides, haunted attractions, corn mazes, to massive screamparks can all be found here at Hauntworld.com .
Here's a list of the top Haunted House in charleston, South Carolina. Take a look and find the Best and Scariest Haunted Attractions near you: Haunted House in South Carolina
LOGIN TO YOUR ACCOUNT
Sign up for our newsletter, find haunted houses in.
Distance Closest
Most Viewed
Most Recent Updated
Most Reviewed
Zombie Zone Undead Adventure in Myrtle Beach, South Carolina
One of the East Coast's scariest continuously running dark attractions for more than 30 years! Established in the mid 1980's, this mysterious year-round dark attraction continues to horrify tourists and locals alike. Beyond the weathered walls resides the very place in your worst nightmares where evil dreams become stark reality. This is the place where horror plays hide-and-seek with the reluc... [ Read more ]
2 Web reviews
2 Youtube Videos
7097 Profile Views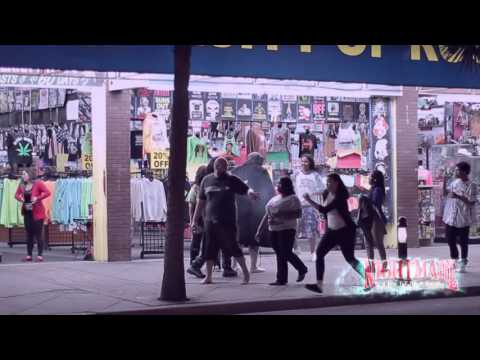 The Reaper's Dungeon in Walterboro, South Carolina
The Woods - Deep, dark, eerie and filled with the endless screams of tortured souls! What's that noise in the distance? Did something just run across the trail up ahead? What is that behind me???? Do you have what it takes to endure our over 3/4 mile long Massacre Meadows Haunted Trail? Come test your resolve and maybe you will be spared from the deadly touch of The Reaper!
0 Web reviews
0 Youtube Videos
10543 Profile Views
Dark Castle Haunted Attractions in Elgin, South Carolina
The Dark Knight's Terror Trail is back with an all new name and look! Dark Castle is gearing up for the 2018 Halloween season. Come experience 4 haunted attractions, all in one location! Take a guided walk through the castle in our indoor Dungeon of Darkness. Don't forget to take a spooky hike into the outdoors on the Dark Knight's Terror Trail, as we take you out of your comfort zone and into th... [ Read more ]
4 Web reviews
5 Youtube Videos
19559 Profile Views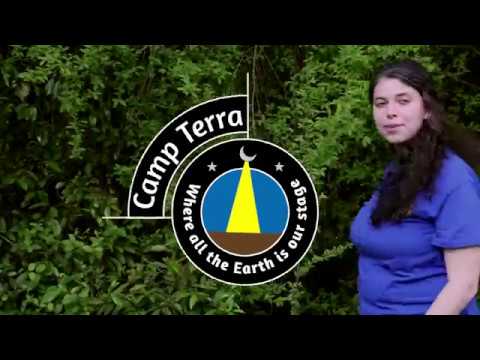 Scream Acres Haunted House & Hayride in Bishopville, South Carolina
SC Haunted Houses Highlights: Ladies and gentlemen and children who are not too afraid! Come join our ghouly friends and scream your way through our house of horror, then sit back and enjoy our haunted hayride. New this year, walk The Dark Train and see if you can make it out of Hanningers Hill. Guarenteed to rattle your bones. Come see old favorites like Jason Vorhees, Micheal Myers and the alw... [ Read more ]
16 Web reviews
1 Youtube Videos
34795 Profile Views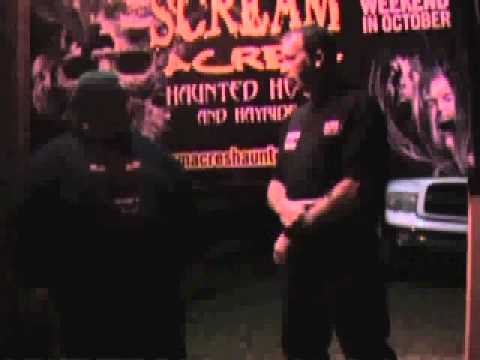 Hall of Horrors in Columbia (Cayce), South Carolina
6 Web reviews
41403 Profile Views
Kreepy Hollow in Bishopville, South Carolina
We are the "ULTIMATE NIGHTMARE" this Halloween season. We boast 3 DIFFERENT ATTRACTIONS, our scary bus ride, something you won't find at any other haunt around here, our 2 story haunted house with over 6000 square feet of twists and scares, and our 2 mile hayride, featuring new for 2019 our first ALL FEMALE DEVIL SPOT. Our house has been newly expanded once again for 2019 and we must say, its the... [ Read more ]
19 Web reviews
7 Youtube Videos
64801 Profile Views
FIND HAUNT NEAR YOU
Zoom over state below to find an attraction near you, most recent video south carolina uploads.

MOST RECENT SOUTH CAROLINA PHOTO GALLERY UPDATES

TOP MOST VIEWED ATTRACTIONS IN SOUTH CAROLINA
Top 10 featured articles south carolina, trending haunts.
RECENT UPDATED HAUNT PROFILES

Find Haunted Houses
Find haunted hayrides, find pumpkin patches, find corn mazes, real haunted houses, escape rooms.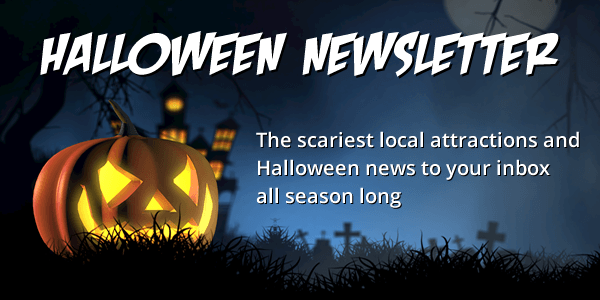 For Haunt Owners
Browse By State
Haunted Attractions
Drive-Through
Haunted Houses
Haunted Hay Rides
Zombie Hunts & Shootouts
Haunted Mazes / Haunted Corn Mazes
Haunted Trails
Home Haunts
Theaters & Plays
Scream Parks
Paranormal Events
Zombie 5k Runs
Haunted River Tours
Other Event / Attraction
Ghost Tours
Halloween Parties & Nightlife
Escape Games
Other Events
Haunted Places
Advertise With Us
South Carolina
Set Your Location
Haunted attractions in south carolina cookie -->.
Take on the thrills and chills this Halloween Season at a local haunted attraction in South Carolina! Whether you're in search of a Haunted Trail, Scream Park, Haunted Corn Maze, Zombie Hunt or good ol' Haunted House, there are endless options to assure thrill seekers can make the most out of the haunting season!

Narrow By City
Bishopville
Myrtle Beach
North Charleston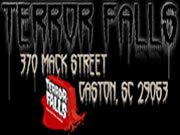 Share Your Review
Get the haunts.com phone app.

Newsletter Signup
Subscribe now to receive upcoming events, scary good savings & more this Halloween season!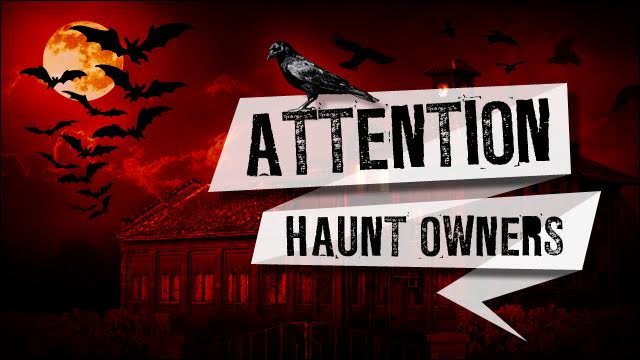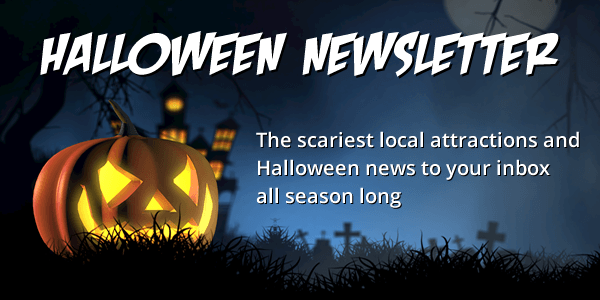 Advertisement

South Carolina 2023 Halloween Events Calendar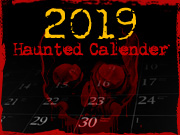 Looking to plan a day of haunt-filled fun this fall? Make sure to check out SouthCarolinaHauntedHouses.com's Calendar of Halloween Events to find the best Fall Festivities and terrifying Haunts each and every day this September through November. Whether you're planning a last minute outing with friends, or you are putting together a day filled with family fun, make sure to utilize SouthCarolinaHauntedHouses.com's Halloween Events Calendar to get the most out of the season this autumn! Click on a day to see all events for that day.
This Weekend
Next 7 Days
Escape Games
Ghost Tours
Halloween Festivals & Parades
Halloween Parties & Nightlife
Haunted Hay Rides
Haunted Houses
Haunted Mazes / Haunted Corn Mazes
Haunted River Tours
Haunted Trails
Hay Rides (Kid Friendly)
Home Haunts
Kids Parties
Mazes / Corn Mazes (Kid Friendly)
Other Events
Paranormal Events
Pumpkin Patches
Safe Trick or Treating
Scream Parks
Zombie Hunts & Shootouts
Has Reviews
Listing w/ Photos
Coupon Available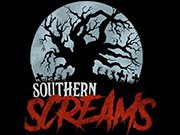 North Charleston, SC 843-580-4388 www.southernscreams.com
Southern Screams Haunted Attraction is thrilled to present our 2023 main attraction: TRAPPED at Holy City Brewing: The small town of Kellenville holds a sinister secret and people go missing without a trace. As the town's horrifying past reveals an... Read More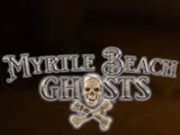 Myrtle Beach, SC 844-757-5657 usghostadventures.com/myrtle-beach
Myrtle Beach Ghosts Beneath the lush green fairways and sandy beaches of Myrtle Beach lies a dark history that time can't erase. Welcome to Myrtle Beach Mysteries, the #1 rated ghost tour that invites you to peel back the layers and discover the... Read More
Greenville, SC 864-905-2289 nightmaredungeon.com
A NEW NIGHTMARE IS BACK.....HE ALL NEW NIGHTMARE DUNGEON... ALL HELL IS ABOUT TO BREAK LOOSE and its gonna be all up in your Nightmare this Halloween Season in Greenville South Carolina !!! This year Nightmare Dungeon has changed, its taken a "Wrong... Read More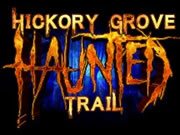 Gastonia, NC 704-913-9408 www.hghaunts.com
For over 20 years now the Hickory Grove Haunted Trail has been in operation. What started out with a couple of friends and a crazy idea has turned into a tradition in Gaston County. We would like to thank everyone who has supported us through the... Read More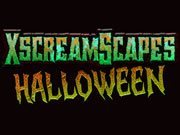 North Charleston, SC (843) 804-9426 xscreamscapes.com/index.html
The eccentric genius Dr. Wells has unlocked the secret to time travel...but now he is lost in time, and our timeline is in danger of merging with one much more sinister. Visitors must travel through several different time periods, finding clues and... Read More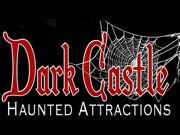 Elgin, SC 803-309-5586 darkcastlesc.com
Our haunted attraction boasts THREE separate events with ONE ticket price of $25 per person! First, you'll step into our Dungeon of Darkness haunted house to see what's lurking behind the castle walls. Next, you'll explore the Dark Knight's realm... Read More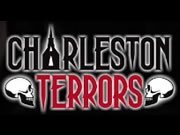 Charleston, SC 844-757-5657 usghostadventures.com/charleston
Welcome to Charleston's terrors, the #1 rated ghost tour that invites you to delve into over 300 years of lesser-known history in Charleston. Join us as we uncover the terrifying, unexplained events, and hauntings that still plague the Port City to... Read More
Anderson, SC 864-222-0336 denverdownsfarm.com
Denver Downs Farm is a South Carolina Century Farm owned and operated by the Garrison family of Anderson County since 1869. Listed on the National Register of Historic Places, Denver Downs was established as a cotton farm, transitioned to a dairy... Read More
Charleston, SC 843-720-8687 www.ghostwalk.net
Charleston's 1st Ghost Walk Tour - Most Requested Licensed Tour Guide Since 1990. Join us on an eerie journey into Charles Towne's haunted past as you stroll 18th and 19th century neighborhoods of the historic district. Stories and legend of the... Read More
Moncks Corner, SC 843-408-2284 www.westfarmcornmaze.com
The West Family is proud to announce their 14th annual Corn Maze! We Welcome all leashed dogs and will even have an adoption event the weekend of October 13th. We honor our Veterans and First Responders with a $2 off admission into the corn maze.... Read More
Boiling Springs, SC 864-814-2002 hugheyfarms.com
Hughey Farms is a family owned farm located in Boiling Springs, SC. We grow a variety of crops year-round. Fall: Pumpkins, Winter Squash. ... Read More
Easley, SC 864-855-1176 www.winslettsmarket.com
Winslett's Produce Market is a retail produce market open year round. We carry a full line of produce and when in season local home grown. Pick your own Pumpkins ... Read More
Ridgeland, SC 843-726-5527 holidayfarmssc.com
Holiday Farms, LLC opened in October 2008 featuring The Great Pumpkin Patch. We are a family owned and operated business proud to offer an outing that the whole family can enjoy. We offer lots of activities that children and adults will find... Read More
York, SC 803-684-2333 www.blackspeachesandbakery.com
Black's Peaches has been a family-owned business since 1923. Autumn Farm Festival: The tours take place the month of October. Enjoy live farm animals, hay rides, games, mazes, pumpkins, story time and more! We are open to public every weekend... Read More
Myrtle Beach, SC 843-444-0091 www.hollywoodwaxentertainment.com/myrtle-beac...
Elevated pulse? Check! Something has gone awry in the Chemacorp Lab, and you get to find out what it is. Hint. It's infested with zombies! This totally fun scare will have your heart pounding as you walk through the facility's testing areas, morgue,... Read More
McBee, SC 843-335-8611 www.macspride.com
McLeod Farms, family owned and operated since 1916, is one of the largest peach growers in the Southeast. We invite you to celebrate with us for our 100 year anniversary at the Fall Festival on October 2016. Fall Season: Fall is also a time for... Read More
Marietta, SC 864-836-7373 www.mybeechwoodfarms.com
Within 15 miles of downtown Greenville, SC, Beechwood Farms is a local, family-owned farm that's been in business for over 50 years. Fall fun at Beechwood Farms Pick your own Pumpkins Hayride Corn Maze Pony Rides Pumpkin Bowling ... Read More
Chester, SC 803-581-4545 www.cottonhillsfarm.com
We are a family farm located in the Upstate of South Carolina. In addition to cotton and grain, we grow a wide variety of fresh fruits and vegetables. There isn't a prettier place in the fall than Cotton Hills Farm! The leaves are changing colors,... Read More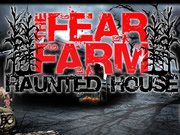 Blacksburg, SC 864-839-1022 www.scfearfarm.com
First park in our FREE parking lot and your adventure may just begin. Sometimes the creatures wander out of our containment and into the parking lot to mess with guests. Next walk through our new entrance down the long creepy path to the all new... Read More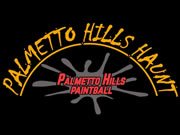 Rock Hill, SC 803-366-3801 www.palmettopaintball.com/haunt
Welcome to Palmetto Hills Haunt. Part old school haunted trail, part escape room, part paintball adventure. Our show is unique, as you and your group discover clues throughout the trail and must make decisions based on your findings in order to... Read More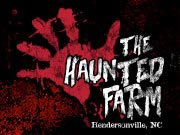 Hendersonville, NC 828-702-7911 nchauntedfarm.com
Celebrating 13 Years of Terror! Voted NC's Best Haunted Halloween Attraction! The Haunted Farm is located in rural farmland near Hendersonville, close to Asheville, NC. The Haunted Farm sits on a mysterious, blood-soaked stretch of land where the... Read More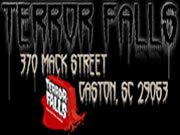 Gaston, SC 803-781-2867 www.terrorfalls.com
Terror Falls Haunted Farm Including four Haunted attractions: Bed Dead & Breakfast – You may not check out! Terror Trail – Wander through the mine, swamp and the "gauntlet". Beware of the House of Voodoo and Uncle Rick's Smoke House!... Read More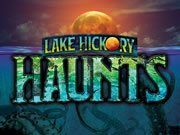 Hickory, NC 828-212-1442 lakehickoryhaunts.com
Voted the best haunt in the Carolina's, Lake Hickory Haunts is a one of a kind haunted house attraction; featuring a large body of water, surrounded by 13 unique haunted attractions. Within these attractions, you will discover awe-inspiring... Read More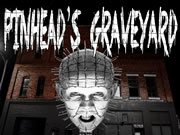 Canton, NC 828-670-8228 www.pinheadsgraveyard.com
Pinhead's Graveyard, located at 562 Main Street, Canton, North Carolina 28716, is one of the Best & Top Rated Haunted Houses and Haunted Attractions in North Carolina and the South. We were Voted #1 North Carolina Haunted House & Attraction in 2018,... Read More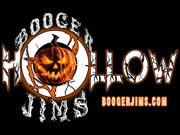 Blacksburg, SC 864-492-7246 boogerjims.com
Come with friends never alone. You will walk through the Haunted Trail where fear is the only energy you feel as you enter the shadowy forest surrounded by unusual sounds and shapes your body starts to quiver, your heart pounds heavily in... Read More
Greensboro, NC 336-643-3558 woodsofterror.com
... Read More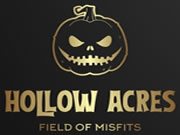 Fairmont, NC 910-258-3791 www.hollowacresthefieldofmisfits.com
Over 9 attraction Scenes, Corn maze, pumpkin patch, Outdoor Movie Theater... Read More
Easley, SC 864-275-0917 asylumonpineknolldr.com
The Upstate's latest and greatest haunted attraction! The Asylum has been taken over by the clowns this year and they are ready for you and your friends! Prepare to enter The Asylum and brace the true terror our clowns bring! As you enter, be... Read More
Johns Island, SC 843-559-0788 legarefarms.com
Established in 1725 and rich in tradition and history, Legare Farms is a bustling 300-acre farm on the Stono River near Charleston. We share our farm with the community by providing fresh, all-natural food products and by featuring unique family... Read More
Aynor, SC 843-421-4686 www.southernpalmettofarms.com
Halloween Fright Nights at Southern Palmetto Farms. Haunted Trail - Take a hike through the haunted trails and hope you find your way out! As you journey along narrow, winding paths and through the dark hole, one can only hope to find their way... Read More
Enoree, SC 864-969-7270 www.stewartfarms.net
Fall is one of our favorite seasons at Stewart Farms!! A little chill in the air in the mornings and a few thousand pumpkins sitting in the patch – it must be fall!! Y'all come see us this fall for a fun-filled day of great family fun!! Our pumpkin... Read More
Charlotte, NC 704-588-2600 www.carowinds.com
SCarowinds - we couldn't be more excited to debut our new haunted attraction - Slaughterhouse: The Final Cut. We've been working tirelessly all year, and we cannot wait to see your screams! Slaughterhouse: The Final Cut is based off the... Read More
Bishopville, SC 893-428-2033 www.kreepyhollowhauntedattraction.com
Expanded 2 story haunted house! The only one of its kind in this area! Plus our 2 mile hayride journey through the swamps of the legendary Lucknow Bottom! Zombie Breakout: Do you have what it takes to survive a zombie attack! This Fall!... Read More
Lexington, SC 803-730-2863 www.clintonseasefarm.com
Corn Maze Theme: Lake Murray "The Jewel of South Carolina" The Pumpkin Patch will be open during corn maze hours for your family to pick out the perfect pumpkin for your fall decorations or Jack O' Lantern. Farm Fun Attractions: Corn... Read More
Conway, SC 843-236-1400 thompsonfarmandnursery.com
Look at all of the fall farm fun coming to Thompson Farm for the entire month of October! Featuring our 6 Acre Corn Maze. Pappy's Play Area is doubled in size and we have added Kart racing, cow train rides, corn hole games! Enjoy two animal... Read More
Mount Pleasant, SC 843-884-4371 www.boonehallpumpkinpatch.com
Boone Hall Plantation is proud to welcome Ameris Bank as the presenting sponsor for this year's maze. The corn maze is a favorite attraction for attendees to the Boone Hall Pumpkin Patch and the opportunity to explore the maze is included with paid... Read More
Bishopville, SC 803-428-5247 www.screamacreshauntedhouse.com
Scream Acres Haunted House and Hayride, LLC has been in operation for more than ten years, as one of South Carolina's top rated haunted attractions and in 2010 we were honored to be added to haunted attraction magazines top 25 must see haunts. Our... Read More
Chesnee, SC 864-461-7225 www.strawberryhillusa.com
Strawberry Hill USA is a family owned farm in operation since 1946. Come visit us at our Shed from April through October and get a taste of life on the farm. Grab a rocking chair and cone of homemade ice-cream and watch the fresh fruit come in from... Read More
West Union, SC 864-710-8779 www.littlecanecreekfarm.com
Welcome to Little Cane Creek Farm Corn Maze. We are upstate South Carolina's place for outdoor family fall fun! Come enjoy a laid-back, family atmosphere on the farm. A variety of attractions including a 4-acre Corn Maze, hayrides, a children's play... Read More
Rock Hill, SC 803-324-1864 www.cherryplacefarm.com
Cherry Place Farm is open to the public on weekends in October for our Pumpkin Patch, Corn Maze and Fall Activites. Activities: Corn Maze Hayride Pumpkin Patch Petting Zoo... Read More
Pomaria, SC 803-321-5952 www.leverfarms.com
Lever Farms is a small family farm where we grow good things for you. Lever Farms Pumpkins Patch. Family Fall Fun on the Farm includes: Pumpkin picking Educational wagon ride over the farm Farm animals Corn maze Corn pit Pumpkin bowling ... Read More
North Augusta, SC 803-279-4622 www.saintbart.org
For many years Saint Bartholomew's Episcopal Church has become known as the Pumpkin Patch Church in North Augusta and throughout the CSRA. The Pumpkin Patch is an important ministry for Saint Bart's and reaches throughout so many parts of our church... Read More
Columbia, SC 8037762256
Come help us celebrate our 21st year! Tuesday, October 31, 2023 from dusk to Nine O'clock PM a free trick or treat. ** COVID-19 Compliant ** Walk through a grave yard, see zombies, ghosts, and Columbia's largest scarecrow. Tune to the posted FM... Read More
Good Times. Great Spirits.
New spirits. old favorites., a taste of the south., upcoming events.
Secret Venue: Sofar Sounds Concert
Willie Nelson LIVE Bourbon: Available Now!
Fall Pickers Hullabaloo Flea Market
WE'RE ONE BIG SOUTHERN FAMILY
It's sunshine and Spanish moss, mixed with salt air and sweet tea. We're all about good times with friends. Find out how we do our thing.
PARTY IN THE FRONT. BUSINESS IN THE BACK.
We make seriously good spirits and have seriously good surroundings to enjoy it in. Come sip and stay a while.
COLD DRINKS PAIR WELL WITH LIVE MUSIC.
From seasonal concert series to afternoon acoustic performances, a cold cocktail is best enjoyed with some good tunes and great company. Check out what we have going on for live music.
Be Our Guest!
Join our On the Fly VIP Guest List and be the first to learn of new products, events, concerts, and cocktail making classes! We promise to only send fun things! Must be Age 21+.
Tonight! Join us for a surprise Sofar Sounds concert tonight!
1-8-Ghost-TOur
April 10, 2020
No Comments
Charleston's Top 5 Most Haunted Locations
Established by English colonists in 1670, Charleston is one of the oldest and most storied American cities. From its history as a shipping port, its struggle during the Revolutionary War, and its involvement in the Civil War, Charleston is a rich well of history. The stories and characters from its past are compelling and unique…and not entirely left in the past.
Today Charleston is the site of extraordinary dining, taking advantage of the plentiful fresh seafood in the region. Skilled chefs create masterpieces, drawing on classic Lowcountry and Southern cuisines, such as expertly crafted barbecue. As you relish your exquisite meal, accompanied by the perfect cocktail, you may have a sense that you're dining with an extra guest or two. Don't worry; it's not your imagination. That's just some of Charleston's more ancient residents stopping by to say hello.
Top 5 Haunted Places in Charleston
Here are a few of the best spots to catch a glimpse of some of the personalities from Charleston's past.
1 – Old City Jail
Built in 1802, Old City Jail is a beautiful building reminiscent of an abandoned castle. However, it was home to some of the city's most dangerous people, many of whom died within its walls. It housed pirates, murderers, and even the first known female serial killer, Lavinia Fisher . She was held there until her execution, and legend says she wore her wedding dress to the gallows.
People who were unjustly imprisoned were also held and died there, such as slaves and Civil War prisoners. The Old City Jail is considered one of the most haunted places in the country. People have reported hearing voices coming from empty rooms, seeing objects move on their own, and feeling someone poke them as they walk by. Many people have even seen the ghost of Lavinia Fisher, possibly sweeping through the halls in her wedding dress.
2 – Unitarian Church Cemetery
Your first glimpse of the Unitarian Church Cemetery makes it clear this is a mysterious place. While most graveyards in the area are meticulously maintained, to hold back the lush green growth, only the paths of this cemetery are groomed. This overgrown vegetation is considered a symbol of life after death in the Unitarian Church, but it's also the perfect backdrop for the spooky incidents in the graveyard.
The ghost of Annabel Lee is said to walk the grounds of the cemetery. Local legend says that Annabel Lee was only 14 when she fell in love with an 18-year-old man who was staying in nearby Fort Moultrie. Her father refused to allow the couple to be together, locking his daughter in her room to keep them apart. Annabel Lee languished and died in her room and was buried in the Unitarian Church Cemetery, in an unmarked grave so her lover could not find her even after her death.
An amazing twist in this story is that many believe that the man in this story was the poet Edgar Allan Poe. His poem, "Annabel Lee," speaks of their undying love.
And neither the angels in Heaven above
Nor the demons down under the sea
Can ever dissever my soul from the soul
Of the beautiful Annabel Lee
3 – Poogan's Porch
Seemingly hidden on Queen Street, Poogan's Porch is a traditional southern cuisine restaurant that serves its meals in a Victorian townhouse. This restaurant is named after Poogan, the dog that lived and died there in 1979. Guests have often reported seeing him walk the grounds and even felt him brush past their legs as they eat.
However, there is another ghostly presence at Poogan's Porch. The house was once the home of sisters Zoe and Elizabeth St. Amand. Elizabeth died in 1945, leaving Zoe alone and confused. She later died in 1954, and ever since, people have reported seeing a woman dressed in black wandering the rooms of the building. More than a few patrons have said that Zoe appeared behind them in the ladies' bathroom, showing herself in the mirror.
4 – Old Exchange & Provost Dungeon
This building was constructed in 1767, and it was a customs house, commerce center, and post office. Underneath all this mundane activity, however, the basement harbored a dungeon. Here pirates, war prisoners, and slaves were held in appalling conditions, many of them dying within its walls. Visitors have heard screams and felt hands reaching out for them as they toured the dungeon.
One of the famous prisoners held in the Old Exchange dungeon was Isaac Hayne. He was an English soldier who defected to fight with the patriots during the Revolutionary War, only to be caught and executed by the Redcoats. People have reported seeing someone they thought was a guide dressed in Revolution-era clothing, only to have him disappear before their eyes. It's thought this apparition might be the spirit of Issac Hayne.
5 -Battery Carriage House Inn
One of the city's most historic hotels, the Battery Carriage House Inn was rebuilt after sustaining heavy damage during the Civil War. Today it is a beautiful, elegant hotel, where more than one room seems to hold unexpected guests.
Room 8 is home to what is probably the most frightening apparition on site. Guests have reported waking in the night to find a headless torso floating beside the bed. It's believed that he's a soldier from the Civil War who suffered his gruesome injuries in battle.
In Room 10 you'll find a friendlier apparition. A gentleman is seen moving through this room, sometimes trying to climb into bed with women who stay in the room. When the women scream, he flees through a built-in cabinet that stands where the door out of the room used to be. Many believe that this man is the ghost of a college student to committed suicide by jumping off the inn's roof.
If you're interested in seeing a spirit from days gone by, Charleston is the perfect destination for you. Nightly Spirits has experienced and knowledgeable guides to provide the experience you're seeking. If you're ready to encounter the stories and ghosts of Charleston, book a Charleston ghost tour today!
Add a comment
Leave a reply · cancel reply.
Your email address will not be published. Required fields are marked *
Related Posts
Haunted Places to Stay in Denver
Everyone knows about the famous Stanley Hotel, but Colorado has a long list of haunted
The Old Absinthe House: New Orleans' Haunted Bars
New Orleans' Green Fairies and Ghosts You can hardly walk down one of New Orleans'
Boston's Haunted Inns and Hotels
The harbor city of Boston has been a popular destination since the beginning of our country. For
The Haunted Moon River Brewing Company in Savannah
Savannah Georgia is one of the most gorgeous cities in America. The Spanish moss drips
Haunted Cocktails – The Nightly Spirit
The Best Halloween Cocktail – Nightly Spirits Official Drink We get asked a lot what
Ghost Tours & Pub Tours
New Orleans
San Antonio
St. Augustine
Washington DC
Scary Good Deals
Protect Your Trip »
The 8 Best Charleston Ghost Tours
Experience the Holy City's history and haunts on one of these excursions.
Charleston ghost tours take visitors through dark alleys and spooky cemeteries. (Getty Images)
Though many tourists travel to Charleston, South Carolina , to see attractions like the Battery or Rainbow Row , or to sample the city's Lowcountry cuisine, others visit to learn about the dearly departed. Thanks to its pre-Revolutionary heritage, its wealth of ancient tombstones and ghost-centric folklore, Charleston is often considered one of America's most haunted cities. With that in mind, U.S. News gathered a selection of the top ghost tours using both expert opinion and ghost hunter sentiment. Whether you venture out in the twilight hours or well after dark, Charleston's ghosts are not to be missed.
Tour Charleston at Buxton Books – Ghosts of Charleston Tour
Price: Adults from $35 Duration: 1.5 hours
This 1.5-hour jaunt takes you through the city's most historic (and haunted) areas, including the Unitarian Church graveyard, to which this tour has exclusive after-hours access. Many tourgoers report local spirits reaching out to them during the tour while guides regaled them with stories. Reviewers also applaud the amount of history shared and seem to appreciate that the tour isn't too frightening.
This tour departs every day at 7:30, 8:30, 9 and 9:30 p.m. Tickets cost approximately $35 for adults. Discounts are available for seniors, students and children. Tour Charleston also offers several historical tours that highlight the city's heritage.
View & Book Tickets: Viator
(Getty Images)
Walks in History – Supernatural Charleston Tour
Price: Adults from $40 Duration: 1.5 hours
Tourgoers will hear tales of hauntings, hangings and amputations during this 90-minute tour, which includes stops at the Old Citadel and the College of Charleston. Most reviewers appreciate the tour guides' vast knowledge, though some note that guides' storytelling abilities could use some polishing.
Tours run daily and specific times vary each day, though most excursions depart on or after 6 p.m. Tickets start at $40 for adults with discounts available for students, seniors and children. History buffs may also want to consider the company's Historic Charleston French Quarter Walk.
View & Book Tickets: Viator | GetYourGuide
Bulldog Tours – Charleston Ghost & Graveyard Walking Tour
Price: Adults from $37; kids from $27 Duration: 1.5 hours
This unique walking tour – which lasts up to 90 minutes – takes you to one of the city's oldest graveyards after dark. As you traipse through the cemetery, your expert tour guide will tell you about notable graves and explain some of the town's spookiest paranormal stories. You'll even hear how past Charleston residents may have been buried alive. Travelers call this tour captivating and spooky. They especially enjoy seeing the picturesque cemetery at night.
Tickets for this Charleston ghost tour start at $37 for adults and $27 for kids 4 to 12. The tour departs daily at 7:30 and 9:30 p.m. Bulldog Tours offers a variety of other walking tours focusing on history and food, among other topics.
(Courtesy of Old Charleston Walking Tours)
Old Charleston Walking Tours – Pleasing Terrors Ghost Tour
Price: Adults from $28; kids from $15 Duration: 1.5 hours
This 90-minute tour starts in Charleston's Washington Square Park, taking ghost seekers on an alluring stroll through the historic city to learn about its otherworldly – and often gruesome – past. Tourgoers call the experience thought-provoking, excellent and a must-do in Charleston thanks to the thorough guide.
Tickets cost approximately $28 for adults and $15 for kids. You can choose to start the tour at 7:30 or 9:30 p.m. any day of the week.
Ghost City Tours – The Ghosts of Liberty Tour
Price: Adults from $25; kids from $10 Duration: 1.5 hours
The Ghosts of Liberty Tour focuses solely on stories about patriotic men and women who fought for America before their demise. You'll learn about these ghosts and their hard-fought battles, as well as Charleston's unique history and its famous churches. Patrons say these 90-minute excursions are wonderful and enthralling.
Tours depart at 8 p.m. daily. Tickets cost approximately $25 for participants 12 and older and around $10 for children 6 to 11. Kids 5 and younger can join for free. For even more thrills, consider the company's Death and Depravity Tour, which explores famous sites associated with the city's seedier history.
Sandlapper Water Tours – Haunted Ghost Tour and Cruise of Charleston Harbor
Price: Adults from $40; kids from $30 Duration: 1.5 hours
This 90-minute boat tour aboard a 45-foot catamaran takes you to corners of the city that are unreachable on foot to share ghostly tales of pirates, wars and the many ships lost in Charleston's harbor and just off its coast. Most reviewers say they would recommend this tour and give it high marks, calling it fun and insightful.
These haunted ghost tours depart at 6:30 p.m. on Mondays, Wednesdays and Fridays, and at 8:15 p.m. on Saturdays. Tickets start at $40 for adults and $30 for kids 4 to 12. Children under the age of 3 are not allowed. Not a fan of the supernatural? Consider Sandlapper's other tours, including its sunset cruises.
Charleston Pirate Tours – Charleston Ghost & Pirate Tour
Price: Adults from $25; kids from $15 Duration: 1.5 hours
Learn about the Holy City's pirate folklore, legendary ghost stories and Gullah culture on this 90-minute tour, led by a costumed guide. Visitors call this tour informative and a great experience for all ages, especially kids.
Tours depart daily at 7:30 p.m. Tickets start at $25 for adults and $15 for children 4 to 12. Charleston Pirate Tours also offers a daytime pirate tour as well as a treasure hunt tour for kids.
View & Book Tickets: Charleston Pirate Tours
Old South Carriage Co. – Haunted Carriage Tour
Price: Adults from $50; kids from $40 Duration: 40 minutes
This 40-minute carriage ride takes you on a tour of one of the most haunted cities in the U.S. Visitors can learn about ghosts, pirates and patriots from Charleston's history. During the tour, guides will share information and local lore as guests visit alleys, graveyards, hotels and the historical Old Exchange and Provost Dungeon. Past tourgoers say the ride was entertaining and educational.
The carriage ghost tours depart several times daily, starting around 5:30 p.m. Tickets are $50 for adults and $40 for children ages 4 to 11. Kids 3 and younger can join for free. Old South Carriage Co. offers a variety of other historical carriage tours as well.
You may also be interested in:
The Best Things to Do in Charleston
The Best Charleston Tours
The Best Charleston Walking Tours
The Best Hotels in Charleston
Tags: Tours , Charleston, South Carolina , Travel , Vacations , South Carolina Vacations , Southeast Vacations , US Vacations
World's Best Places To Visit
# 1 South Island, New Zealand
# 4 Bora Bora
If you make a purchase from our site, we may earn a commission. This does not affect the quality or independence of our editorial content.
You May Also Like
Alaska cruise packing list.
Gwen Pratesi Oct. 11, 2023
Flight Canceled or Delayed? What to Do
Amanda Norcross Oct. 6, 2023
Adults-Only Resorts in Punta Cana
Sharael Kolberg Oct. 6, 2023
Top All-Inclusive Cancun Family Resorts
What to Wear on a Cruise
Dana Freeman Oct. 5, 2023
Carry-on Luggage Sizes by Airline
Amanda Norcross Oct. 5, 2023
Most Romantic Getaways in Georgia
Sharael Kolberg Oct. 4, 2023
The Best Ski Resorts in the U.S.
Holly Johnson and Timothy J. Forster Oct. 4, 2023
Best Luggage Deals
Amanda Norcross Oct. 2, 2023
The Best Grand Canyon Bus Tours
Taylore Fox Oct. 2, 2023
main sponsors:
general admission
Includes general admission entry into haunted house.
starting at
R.i.p access.
Includes an exclusive seasonal draft beer from Holy City Brewing PLUS expedited entry into the haunted house PLUS exclusive access to the R.I.P Lounge with private bar access and photo opps!
*A non-alcoholic beverage option will be offered as a substitution for guests who are under the age of 21
Includes an exclusive seasonal draft beer AND burger from Holy City Brewing PLUS a flash art tattoo from Stardust Tattoo Park Circle PLUS expedited entry into the haunted house PLUS exclusive access to the R.I.P Lounge with private bar access and photo opps!
*Ticket holder will schedule an appointment with Stardust Tattoo for a date/time that works for them, which might differ from the night/time of the haunted house event ticket purchase d
ultimate add-ons
Scare With Care: Receive a glow necklace to wear during your experience to let our actors know, when it comes to you, please Scare with Care. Basically it's for scaredy cats.
Fright All Night:
Enjoy the haunted house unlimited times on the night you visit!
Dare To Share:
With this pass you can record your experience or FaceTime with a friend as you walk through the haunted house. Sharing is s caring!
*These add-ons can be added onto any ticket option!
Group rates
Group Rates are available for groups of 10 or more. Use promo code GROUP to receive a 20% discount when purchasing 10 or more tickets in a transaction.
ticket pricing
Flexible on which night you come to our event? Save money by purchasing tickets for Wednesday, Thursday, or Sunday!
Our tickets are always cheaper if you purchase online in advance instead of at the door!
To view ticket pricing and purchase tickets, please click the "Buy Tickets" button located on the website. Please note that ticket pricing will vary depending on day of the week, where your selected date falls within the operating season, and whether or not you purchase online in advance vs at the door.
other discounts
Active/Retired Military
First Responders
Social Media Promotions*
If any of these qualified categories applies to you, please contact us directly to receive your discounted ticket(s)!
*You will receive a discount by clicking the "Share This With Friends" option during the checkout process. We may also offer discounts on social media platforms at various times - be sure to follow so you don't miss out: @SouthernScreams
The Traveling Drifter
The Best Spooky Charleston SC Halloween Events for 2023
Disclosure : The Traveling Drifter contains affiliate links and is a member of the Amazon Services LLC Associates Program. I earn a commission if you decide to make a purchase. There is no additional cost to you. I used the products that I recommended to you. If you have any questions, please feel free to reach out to me.
Are you ready to get your spook on? Halloween is just around the corner, and Charleston , SC is the place to be for all things eerie and hair-raising. Whether you're a local looking for a frightful night out or a visitor eager to experience the supernatural side of this historic city, these are the best spooky Charleston SC Halloween events that are sure to send shivers down your spine.
From haunted tours that will take you through the city's dark and mysterious past to creepy costume parties where you can show off your best ghoul or ghost ensemble, Charleston has something for every Halloween lover. With its rich history of pirates, ghosts, and legends, this charming southern city provides the perfect backdrop for a genuinely spooky celebration.
So, grab your broomsticks and gather your fellow Halloween enthusiasts – we're about to dive into the best spooky Charleston SC Halloween events that will leave you trembling with delight. Prepare for a thrilling journey through haunted mansions, eerie graveyards, and spine-chilling tales that will make your hair stand on end. Whether you're a local, a visitor, or just a lover of all things Halloween, Charleston is the ultimate destination for a truly unforgettable spooky season.
The Best Spooky Charleston SC Halloween Events
Charleston is a great place for Halloween. With the perfect weather and lots of events, Charleston should be a destination to enjoy all the things that go bump in the night.
Whether you are looking for fun adult events or a family-friendly time, Charleston has you covered. Take time to enjoy the haunted houses around the area to get your screams out or find some, true haunted locations in one of the most haunted cities in The United States.
I hope that this list of the best spooky Charleston SC Halloween events will help you find the best Halloween experience for you. Dress up, have fun, get scared, and enjoy all the spooky scary skeletons.
1. Haunted Tours in Charleston SC
Charleston is full of amazing haunted locations with a lot of fun haunted tours. Whether you are looking to stroll the streets and hear stories or visit graveyards, Charleston's haunted tours are full of fun and frights.
Most tours last between an hour to an hour and a half and involve walking. Take time to get scared and do a couple of tours during the Halloween season. Find the history and the famous ghosts that haunt these locations while you hear their stories.
Check out some of the best haunted tours in Charleston here:
Charleston Ghost & Dungeon Night-Time Walking Tour with Entry to Provost Dungeon
Charleston Ghost & Graveyard Night-Time Guided Walking Tour
Charleston Haunted Booze and Boos Tour
2. Best Charleston SC Halloween Bar Crawls
Charleston is a great walking city and has many restaurants and bars that are close to each other. Making a holiday bar crawl is pretty easy when the city is very walkable.
During the Halloween season, Charleston does not disappoint with the bar crawl events that you can choose from. There are a couple of weeks of it, which is a lot of fun for those who love to dress up in costumes. The main day though, will be October 28th, where you can go to a few different bar crawls and even win a $1,000 costume contest!
Here are the best bar crawls to check out:
Charleston Offical Halloween Bar Crawl – Takes place on October 28th from 4 pm – 10 pm. You will meet at Dalia's at 441 Meeting St. Tickets are $0 – $24.99. Enjoy going from bar to bar with live DJs and a costume contest at the end. Get your tickets HERE .
Charleston Happy Hour Halloween Weekend Bar Crawl – Takes place on October 21st from 4 pm – 10 pm. You will meet at Dalia's at 44` Meeting St. Tickets are $0 – $19.99. This event takes place the week before the Charleston Offical Halloween Bar Crawl and is run by the same company. Get your tickets HERE .
Wicked Wolverine Halloween Bar Crawl – Charleston, South Carolina – Takes place on October 28th from 5 pm – 11 pm. When you get your ticket, you will receive a meeting location. Tickets are $9.99. You will be given a wristband and a digital map of where you crawl to. Get your tickets HERE .
Nightmare on King Street & $1,000 costume contest! – Takes place on October 28th from 3 pm – 11 pm. The location to meet up is TBA but it will be a bar on King St. Tickets are $10.40 – $33. All proceeds go to Charleston Animal Society. Enjoy plenty of bar locations, live DJs, Halloween swag, and much more including a costume contest! Get your tickets HERE .
3. Haunted Houses
One of the best things to do during the Halloween season is visit a haunted house. Nothing better than going with a group of friends, family, or your significant other and trying to get scared to death. It is all about having the best time while getting a pure rush of fear.
Charleston has some great locations to get out there and make you scream. Enjoy the locations and make an evening of it. Every year these locations are upping the fear factor to scare you. You will be able to purchase tickets ahead of time or at the gate to enjoy the best night of screams.
These locations put a lot of work into their haunted houses. Every year they change it up so no year is the same.
Boone Hall Fright Nights
Located at Boone Hall Plantation – enter at 2434 N. Hwy 17, Mount Pleasant, SC 29464.
This event will takes place in September on the 23rd, 29th, and 30th and in October on the 6th, 7th, 8th, 13th, 14th, 15th, 19th, 20th, 21th, 22nd, 26th, 27th, 28th, and 29th.
Tickets are either $38 for the Scream Pass (access to all three attractions) or $65 for the VIP Pass (faster lines and access to all three attractions). Tickets are available only online HERE .
There are 3 different attractions, Carnage, Freak Unleashed, and The Last Ride.
Southern Screams
Located at Holy City Brewing – 1021 Aragon Ave. North Charleston, SC 29405 in Park Circle.
This event takes place in September on the 29th and 30th and every day in October except for Mondays and Tuesdays, except for the 30th and 31st, and November 3rd and 4th.
Tickets are $20 for general admission, $35 for R.I.P. access, and $155 for Get Buzzed which includes a lot of extras. Tickets are available online HERE .
There is only one haunted house at this location.
Granton Manor Haunted House
This event takes place TBD (NOT OPEN FOR 2023 BUT WILL BE BACK FOR 2024)
Tickets are $10 for general admission and $25 for V.I.P. Tickets are available online HERE .
This haunted house is not recommended for kids under 13 because it is highly gore-driven.
I spoke with the company and they are obtaining a new space and will not be open for the 2023 Halloween season but will be back for 2024.
4. Check Out Real Haunted Locations in Charleston
Charleston is one of the most haunted cities in The United States. Take some time to check out the most haunted locations around Charleston.
With a long history that dates back to 1670, Charleston has plenty of places that are haunted by ghosts. Take some time to learn about these locations and check them out by touring the locations.
Enjoy historical locations like The Old Exchange Buiding and Provost Dungeon, The Old City Jail, and even a haunted restaurant. There are so many great locations with bone-chilling stories to learn about.
To read more about the Top 10 Haunted Places in Charleston SC , check out my post that I wrote about in detail here.
5. Pumpkin Carving with Goats
This event is located at Flowertown Charm Farm at 225 Stallsville Rd, Summerville, SC 29485. Make sure to park at the church which is right down the road.
Goats and Pumpkins! Why not combine them from the place that brought you the first place to do Goat Yoga in The Lowcountry in 2018. Enjoy your time carving pumpkins with goats all around you doing their amazing parkour!
While you carve your pumpkins, feed the goats everything. Pumpkins are very good for goats and a natural dewormer.
When you purchase your ticket, you will get a pumpkin to carve and take home. Everything to carve with will be provided. These tickets sell out fast but there are many days where you can enjoy this experience.
This takes place on September 23rd – 30th and on October 6th – 17th and 26th – 31st. Tickets are $0 – $30 depending on the age. Check out the times and get your tickets HERE .
6. Hutson Alley Halloween Oyster Roast and Pumpkin Carving Party
This event is located at Coast Bar & Grill at 39D John St, Charleston, SC 29403.
The Hutson Alley Halloween Oyster Roast and Pumpkin Carving Party will take place on October 26th from 5:30 pm to 8:30 pm. Charleston is known for oysters and everyone loves to go out for a great oyster roast. What better to celebrate the spooky season than carving pumpkins and eating as many oysters as possible.
The tickets are $40 and include all-you-can-eat oysters, 3 seasonal draft beer tickets, and a pumpkin for you to carve. Parents, don't worry, your kids will get in free with your ticket. Get your tickets HERE .
7. Boone Hall Pumpkin Patch
This event is located at Boone Hall Plantation – enter at 2434 N. Hwy 17, Mount Pleasant, SC 29464.
The Boone Hall Pumpkin Patch will take place on September 29th – October 1st, October 6th – 8th, October 13th – 15th, October 20th – 22nd, and October 27th – 29th.
The pumpkin patch at Boone Hall is an annual tradition in Charleston. While here, find your perfect pumpkins to take and carve with the family. But, there is so much more to do while visiting.
Enjoy many attractions like the family-friendly tractor tour, a giant 8-acre corn maze, and a petting zoo. This is just a little bit of what they offer while visiting.
Tickets are $15 for ages 3 and up. Make sure to pick up your tickets HERE .
8. Halloween Movies at The Terrace
Horror movies are always a blast to watch, especially during the Halloween season. Nothing is better than getting a chance to watch scary movies in the theater, and The Terrace Theater gives you that chance with some great classics.
The big movie that they are showing multiple times and multiple days will be " Rocky Horror Picture Show". Be on the outlook for movies from classic horror series from "Halloween" and "Friday The 13th" .
Keep checking their websites as they update with more movies and purchase tickets HERE .
9. Halloween at The Swamp at Cypress Gardens
Located at Cypress Gardens at 3030 Cypress Gardens Rd, Monks Corner, SC 29461.
This event will take place on October 19th – 21st.
Cypress Gardens is transformed into a haunted area that will make sure to give you goosebumps. While there, take The Haunted Swamp experience which is a boat ride through the swamp and then a walk through the haunted wooded trail. But do not worry, there are family-friendly things to check out as well.
Your kids will love the marshmallow roasts over a campfire, a jump castle, and a lighted pumpkin trail. There is plenty to do for the whole family.
Tickets go on sale starting October 1st for this event and will be between $15 – $20. The tickets for this event can only be purchased online to avoid large lines. Make sure to get your tickets HERE .
10. Candlelight: A Haunting Eventing of Halloween Classics
This event is located at The Unitarian Church at 4 Archdale St , Charleston, SC 29401.
Enjoy a string quartet as you relax surrounded by candlelight and take in some of the greatest Halloween songs while sitting in one of the oldest churches in Charleston, The Unitarian Church . This is a 60-minute concert that brings you some of the best renditions of Halloween songs like "Thriller", " Halloween (Theme)", "Ghostbusters (Theme)", and, "This is Halloween" . 17 songs in total will put a smile on your face if you love all things Halloween.
This is a three-night event that takes place on October 12th, 19th, and 26th. All three are on Thursday nights with two different time slots, 7 pm and 9 pm. Pick up your tickets online HERE .
11. Trick or Treat at The Yorktown
This event is located on The USS Yorktown at Patriots Point . Patriots Points is located at 40 Patriots Point Rd, Mount Pleasant, SC 29464.
The date has not been released yet for 2023 but it should happen October 21st or 28th. Will be updated when released.
Instead of going from door to door in a neighborhood, come dressed in your best costumes and go from plane to plane aboard the USS Yorktown . There will be candy stations all along the hangar deck.
You will be able to enter contests to win great prizes like a Friends of the Fleet annual pass. This pass lets you have unlimited museum access for a year.
This is a great family-friendly event that you should not miss. You should purchase your tickets ahead of time from the Patriots Point website HERE .
12. Take in a Halloween show in Charleston SC
Charleston is a great place to take in a show. In fact, the oldest theater in the country, The Dock Street Theater is in Charleston. But there are so many great locations to see a great show. Enjoy seeing a special Halloween show with a fresh take of Ballet.
Dracula: Ballet With A Bite
This event will be at Charleston Music Hall which is located at 37 John St, Charleston, SC 29403.
Dracula: Ballet With A Bite will take place on October 24th at 7 pm.
This ballet is based on the book by Bram Stoker. Enjoy watching the story of Dracula and his vampire maidens dancing to haunted music. You will be memorized by the rock and jazz music combinations with beautiful, eerie, and sensual dancing.
Tickets are available online and are between $35 and $55. Make sure to get your tickets HERE .
Fright Night at the Ballet
This event will be at Palmetto City Ballet which is located at 494 Wando Park Blvd A, Mount Pleasant, SC 29464.
Fright Night at the Ballet will occur on two nights, October 21st at 7 pm and October 22nd at 3 pm.
The group of ballet dancers at Palmetto City Ballet will put on a beautiful but haunting show that will be sure to leave you in awe this Halloween season. Fright Night at the Ballet will consist of murder mysteries, spooky stories, ghosts coming back from the grave, and famous Charleston ghost legends. Book now and have an incredible time enjoying Halloween in a new way.
Tickets are available online at $50. Get tickets as soon as possible as the show will sell out fast. You can get tickets HERE .
13. Halloween Specials at Bars in Charleston SC
Just about every holiday season, Charleston's bars go all out. Halloween is no exception, in fact, Halloween is one of the best bar nights or weekends of the year for fun. From spooky drink specials, live bands, DJs, costume contests, and more, Halloween and bars go hand in hand with one another.
Some of the great locations have bar crawls and costume contests that you have seen above. But, a few have a full festival that goes along with the Halloween festivities. Check out the ones below and take your pick at which one would be best for you.
The Boogieman Festival takes place at The Royal American . This location is located at 970 Morrison Drive, Charleston, SC 29403.
The Boogieman Festival takes place on October 28th at 1 pm.
Look for drink specials as you enjoy 15 bands on 2 stages throughout the day and evening.
Tickets are $35 to $55 and can be purchased online HERE .
The Spooky Season Festival takes place at Frothy Beard Brewing Company at 1401 Sam Rittenberg Blvd, Charleston, SC 29407.
This event takes place on October 28th from 2 pm to 7 pm.
This is a great Halloween festival that will have tons of craft beer, local food, and small business vendors. Your dogs are welcome to enjoy their time too. Come on out and have a blast with your friends while enjoying a spooky great time.
Studio 300 Halloween Party
The Studio 300 Halloween Party takes place at The Alley at 131 Columbus St, Charleston, SC 29403.
This event takes place on October 27th at 9 pm.
The Studio 300 Halloween Party is The Alley's annual themed costume party. This year's theme will be…A Galaxy Far Away. Get ready to rock your best Star Wars costume at this year's themed party.
With the purchase of your ticket, you will get to enjoy drinks, complimentary appetizers, free bowling and arcade games, and much more. Make sure to pick up her tickets HERE .
Is October a Good Time to Visit Charleston SC
October is one of the best times of the year to visit Charleston. The weather is great, usually in the mid-70s. However, it is still hurricane season, but you are able to track them ahead of time. Fear not though, the days are usually rain-free at this time of the year and every day is gorgeous.
October is also when the tourist season of Charleston starts to die down. The major hustle and bustle of the summer months are behind and the majority of tourists are out of the city. There are always tourists in Charleston, but there will not be as many as during the summer.
Because it is not the peak tourist season, you should be able to find some great deals on hotels, restaurants, and other events throughout Charleston.
How to Get to the Best Spooky Charleston SC Halloween Events
One of the best things about downtown Charleston, where most of these spooky Charleston SC Halloween events are, is that they are close to each other. The majority of downtown Charleston is very walkable. So you if are staying in a hotel in the downtown area, you should be able to get to many of these on foot.
But some of the events take place all over the city and transportation is always best. Since many of these events involve drinking, I do recommend having a designated driver or paying to have someone get to and from where you are enjoying your time.
Some of the best options are:
Rickshaw – You will notice these all around downtown. Hop on one and have them take you to your great Halloween event.
Rideshare – Charleston's rideshare program is really great. There are always plenty of people out so you will not have to wait long. These are a great option for some of the Halloween events that are located a little bit away.
Charleston Green Taxi – A local taxi service that is done by reservation only. They are a perfect service to use when heading out to your Halloween events. They are reservation only which ensures your ride home when you want it.
Where to Stay in Charleston SC for Halloween Events
Charleston is an amazing place to visit at any time of the year. Picking a hotel to stay at is always harder than it seems. Given the majority of Halloween events take place in downtown Charleston, I recommend staying close to the area.
have put together a great list of locations and what to do in the locations. Check out my post, Where To Stay In Charleston SC: Best Hotels and Locations to help you find out what works best for you.
Get your Charleston Tour Pass Now and Save Money
While enjoying the best Charleston SC Halloween events, make sure to check out everything that Charleston has to offer. The city is one of the best places to visit in The United States.
Make sure to grab your Charleston Tour Pass here to make sure that you get the best deal while visiting all of Charleston's locations.
Get Your Charleston Tour Pass To Save On Your Best Vacation
Get Your Bags Picked Up By Charleston Bag Valet
Don't want to haul your luggage all around Charleston while waiting for your flight to leave or for your hotel to be ready? Good News! Charleston Bag Valet will help you out with that. As they say, you explore, they store.
Charleston Bag Valet will pick up your bags curbside anywhere in Charleston and secure each item with a customizable tamper-proof lock. They will store your bags in an insured and secured climate-controlled environment while you explore. When you are ready, they will deliver your bags to you where you want them and when you want them. You can even have them delivered to the airport for your ease.
This is a great option if your plane is leaving later and you want to get one last amazing brunch in!
Get Your Charleston Bag Valet Here And Enjoy Your Time Without Your Bags
The Best Spooky Charleston SC Halloween Events: In Conclusion
As you can see, Charleston, SC is the place to be for an unforgettable Halloween experience. From haunted houses to bar crawls, and pumpkin patches to real haunted locations. There is something for everyone to enjoy. Charleston SC Halloween events are always fun for anyone who enjoys the spooky season.
For those looking for kid-friendly fun, Charleston offers plenty of options that are sure to delight and entertain. And for those seeking some adult fun, the city doesn't disappoint either, with numerous events and attractions designed just for the grown-ups.
So don't miss out on all the excitement and thrills that Charleston has to offer this Halloween season. Grab your friends and family, and make your way to the best spooky Charleston SC Halloween events.
So what are you waiting for? Get ready to have a spooktacular time with all these Charleston SC Halloween events. There's plenty to do and enjoy, so start planning your trip now. Happy haunting!
Find a great flight at a great price through Booking.com They have many options for Flights, Cars, Hotels, and more! Make sure to book your trip today!
Head over to Amazon.com to get your needed travel items. Pick up the travel backpack that I use for my travels or my post about what to bring for a day hike . Take a look at the items to bring along in a 2-3 day backpacking trip with my post What To Pack In Your Hiking Backpack . Use this or pick up more items that you will need.
By purchasing from the provided links, a small commission is earned to help keep the website running. I thank you for your support and for following the website.
BOOK ONLINE NOW AND GET $2 OFF! (CODE: 2OFFWALK)
Halloween in Charleston 2022
Charleston is known for its Halloween celebrations. When it comes to the most hallowed of eves, this city gives other famous haunted cities — like Salem and New Orleans — a run for their money. From haunted hotels to creepy graveyards and plantation fright nights, you won't find a shortage of Halloween activities in South Carolina. Check out some of our favorite things to do on Halloween in Charleston in 2022.
Things to Do on Halloween in Charleston – 2022
Old exchange and provost dungeon.
Nothing says Halloween in Charleston like visiting a haunted dungeon. The Provost Dungeon in Downtown Charleston once held American soldiers during the Revolutionary War. Yet before the war, the land was once home to a jail that housed pirates, including Stede Bonnet (and possibly even Blackbeard).
Today it's said that the dungeon is still haunted by those who haven't been able to move past their dark time in these quarters. It's not surprising, considering the dungeon was once the site of executions and torture. Many visitors claim to see old chains that still hang from the walls of the dungeon swinging on their own. Sometimes visitors report being pushed by unseen hands or see strange orbs of light in the darker areas. Tour the Provost Dungeon in Charleston to find out for yourself.
Poogan's Porch
You can't celebrate Halloween in Charleston without visiting a haunted restaurant.
With so many bars and restaurants located in some of Charleston's oldest buildings, it's no wonder this city is full of haunted eateries and watering holes. If you're looking for an extra diner to join you at your table, Poogan's Porch is one practically surefire way to see a sighting.
One of Charleston's oldest restaurants, Poogan's Porch serves up some of the most delicious lowcountry cuisine in South Carolina — with a side of haunted entertainment. It's haunted by not one — but two spirits. Many diners have reported a woman in black trying to free herself from the restaurant, who is believed to be one of the house's former owners, Zoe St. Armand. Many diners also claim to feel the ghost of a small dog playing at their feet, who is thought to be the restaurant's namesake dog, a terrier named Poogan.
Charleston's Alleys
Past Charleston's large thoroughfares sit a complex pattern of back alleyways and narrow streets. While these streets are often inhabited by some of Charleston's elite, they've also seen some of Charleston's darkest history. Pirates and drunken sailors once roamed these narrow passageways — and some believe they still do.
In fact, Philadelphia Alley is thought to be one of the most haunted in the city. You can hear the history of Philadelphia Alley and many more on Charleston's Alleys and Hidden Passages Tour.
It may not be an 'official' ghost tour, but our Charleston's Alleys and Hidden Passages Tour will still get you ghost-adjacent. And who knows? You might even see one of Charleston's long-departed souls with your own eyes!
Magnolia Plantation
Charleston's plantations are some of the area's biggest attractions at Halloween. Most of the plantations are decorated for the holiday and offer a variety of themed activities for both children and adults.
Magnolia Plantation runs a family fright night in the weeks leading up to Halloween. Included in the $10 admission are haunted train rides, a hay maze, face painting, a costume contest and other Halloween treats. It's fun for the whole family! Magnolia prides itself on offering fun that everyone in the family can enjoy — including little ones.
If you're planning on spending Halloween in Charleston, don't miss out on these historical properties.
Battery Carriage House Inn
Want to spend an entire haunted night on Halloween in Charleston
While some visitors prefer to be terrified for a few hours, others crave the promise of getting creeped out for an entire night. If you want a more "authentic" spooky experience, why not stay at a haunted hotel for a night or two?
Charleston is known for its haunted hotels, and none is scarier than the Battery Carriage House Inn . This historic inn attracts guests year-round for its quaint architecture and convenient location. Yet if you're looking for some extra entertainment, you'll want to stay for the ghosts.
Request to stay in rooms 3, 8 or 10 for the spookiest experiences. You might run into some glowing lights, floating apparitions — and even a headless torso.
Legare Farms
For those craving a little more wholesome fun this fall, head to Legare Farms in September and October. This famous pumpkin patch offers horse rides, a scarecrow factory, hay rides and after-dark pumpkin picking every weekend in October. Also included in the admission is live entertainment, including live music and pumpkin carving.
St. Michael's Graveyard
Like most graveyards in Charleston, St. Michael's Graveyard is super haunted, and it's no wonder: it's the oldest church in Charleston.
If you head down to the churchyard, you might even see some of the city's most famous ghosts wandering around. Head past the grave of Charles Cotesworth Pickney to hopefully meet one of the signers of the US Constitution. Also buried here are former governors John Rutledge and Robert Young Hayne — amongst many others of Charleston's elite.
Boone Hall Fright Nights
If you're looking for something spookier for Halloween in Charleston, head to Boone Hall Fright Nights . Though the plantation features a pumpkin patch for the entire family by day, it's known for its spookier Halloween activities by night. In September and October, the entire plantation is transformed into a farmhouse of horrors. The Boone Hall pumpkin patch, corn maze, and Halloween party (replete with Halloween costumes and haunted houses and a costume party) ensure plenty of Halloween fun.
Four different areas offer guests the opportunity to become entirely scared out of their wits for a few hours.
Mercantile and Mash
While Charleston is known for its Halloween celebrations, it isn't known for its autumn weather. Luckily, you can still get all the cozy feels this Halloween season — even if you're not feeling the average pumpkin spice latte.
For a warm drink to take on your ghost-hunting adventures, head to Mercantile and Mash for a juniper and sage latte. Slightly spicy and equally warming as a PSL, this drink is the perfect companion to your late-night jaunts.
Don't forget to pick up a few pumpkin cookies at King Street Cookies for the haunted car ride home either. With so many Halloween activities in Charleston, it's not hard to find one that's perfect for every member of your family. You might even end up taking back an extra guest with you back home — if you're not careful.
Halloween in Charleston might look a little different this year, but we still know how to have a frightfully good time in the Holy City!
Most Popular!
Hour Glass 2 hours
Charleston History Tour
Discover the essentials of historic Charleston on this leisurely walking tour with our knowledgeable tour guides.
Private Tours
Take a private tour of Charleston to gain a deeper understanding of the Holy City. Allow us to create the perfect tour for your group!
Charleston's Alleys and Hidden Passages
This is the most popular tour offered by our sister company, Lowcountry Walking Tours, which specializes in small-group tours for a more intimate experience.