Sleepy Hollow Stables
Farming Classes
Arena Drop Ins
Riding Lessons
Haunted Musical Hayride
Petting Zoo Experience
Horse Boarding
Haunted musical will be CLOSED for the 2023 fall Season to improve parking areas as well as upgrade our trails
Missy Young, MI
My experience at Sleepy Hollow Stables was nothing but spectacular. The facility was beautiful and well maintained, and the animals were clearly well cared for and friendly. The staff were so nice and welcoming, and I had a wonderful time. I highly recommend this farm for a great day out with the family.
Morgan James, OH
We drove from Sandusky, Ohio to expience Michigan's Haunted Musical, and we had a great experience! The musical hayride was a lot of fun, and the spooky decorations added to the atmosphere. The petting zoo was a great hit with the kids, and they especially loved the bounce house. We'll definitely be coming back next year!
7462 N Mckinley Rd Flushing Michigan 48433
810-674-0029
Thanks for submitting!
Opening Hours
8:00 am – 10:00 pm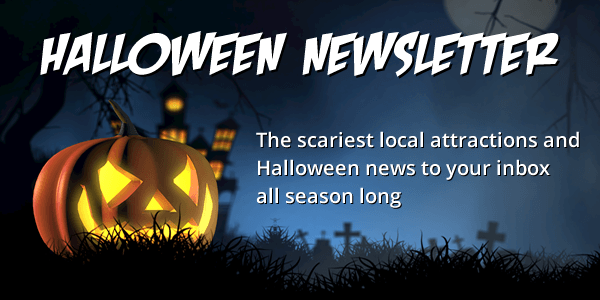 For Haunt Owners
Browse By State
Haunted Attractions
Drive-Through
Haunted Houses
Haunted Hay Rides
Zombie Hunts & Shootouts
Haunted Mazes / Haunted Corn Mazes
Haunted Trails
Home Haunts
Theaters & Plays
Scream Parks
Paranormal Events
Zombie 5k Runs
Haunted River Tours
Other Event / Attraction
Ghost Tours
Halloween Parties & Nightlife
Escape Games
Other Events
Haunted Places
Advertise With Us
Set Your Location
Michigan's haunted musical hayride cookie -->, share your review.
Michigan's Haunted Musical Hayride Flushing, MI
Contact Michigan's Haunted Musical Hayride

Closed for 2023 Season. See you in 2024. Brand New in 2022. You're invited to our 62 ac ranch to make memories and family traditions. Our Unique hayride is suitable for all ages, young and old, in Flushing, MI on Mt Morris Rd. From Detroit Take I 75 North and take exit 126 and turn left. go about 3 miles and its on your left in the woods. The hay wagon takes you thru the woods to 3 different sets. We promise you will be pleasantly surprised. Enter the gated 200 ft sand box which keeps the kids in your view. Relax around a nice bonfire while sipping cider and enjoy those wonderful donuts from Marcella's Bakery. The kids can run in the sand, try their luck in the blow up obstacle course, pet the alpaca and our zoo animals, play some glow in the dark volleyball, and with the glow toys. The hayride takes you on an interesting and entertaining journey thru the woods where you'll be stopping at 3 different sets. We want you here to Create those memories and family traditions. We hope you enjoy the show.
Latest Reviews
Get the haunts.com phone app.

Newsletter Signup
Subscribe now to receive upcoming events, scary good savings & more this Halloween season!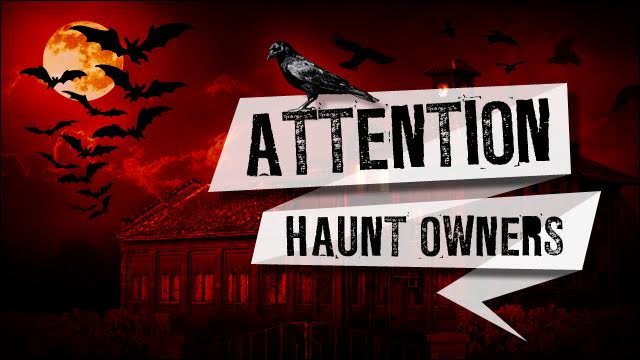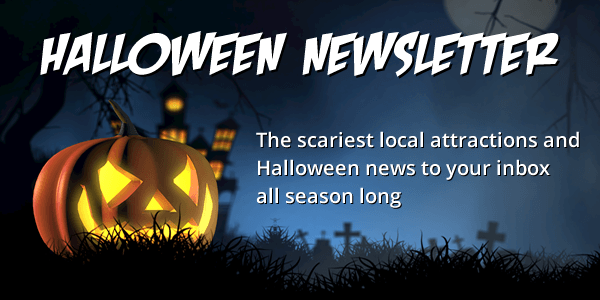 Advertisement

Michigan's Haunted Musical Hayride Reviews

7462 N McKinley Rd
Flushing, MI
810-674-0029


Fun original idea
Tour guide was fun and they had 3 sets with live musical shows. It was super original and a great time for their first year but definitely could add more to the woods decorations and lights in the future. Great idea and I hope it keeps going, I'd definitely try it again

Username: Log In / Sign Up Post as guest
Review Headline: Do not use all capital letters. No profanity.
Review Details: Be specific - the more details the better. No HTML.
Your Name: Optional
Email Address: Administrative use only. Will NOT be displayed
Date You Visited: Before 2020 2020 Season 2021 Season 2022 Season September 2022 Oct 1-15, 2022 Oct 16-31, 2022 November 2022 --> September 2023 Oct 1-7, 2023 Oct 8-14, 2023 Oct 15-21, 2023 Never Visited Other
I have more to say about this haunt (optional)
Would you recommended to a friend? Yes No Not Sure
Suitable for families with kids? Yes No Not Sure
Time You Visited: Before Noon Noon - 5PM 5PM - 9PM After 9PM
Length of Event: < 10 min 11 - 20 min 21 - 30 min 31 - 45 min 45 - 60 min 60+ min

I ♥ Halloween.com
Haunters Directory
Halloween Countdown
Submit News
Haunted Hay Rides in Michigan
I♥Halloween > Hay Rides  > Haunted Hay Rides > Michigan Haunted Hay Rides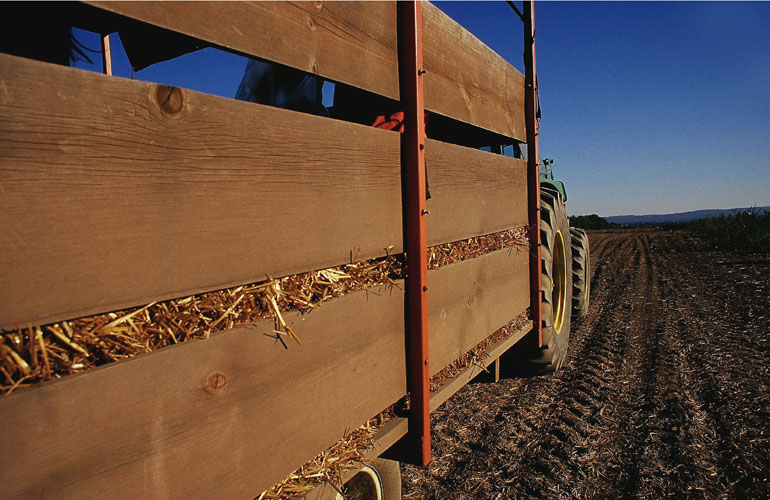 Photo by Todd Heft, via Flickr
Make the best out of this year's Halloween Season by venturing through the darkness on a Haunted Hay Ride. You'll be sent on a frightening journey where you're forced to sit and watch as the creatures come towards your wagon, their eyes fixated on potential victims – including you! And just because you're moving, doesn't necessarily mean you're safe from the terror that awaits.
Experience the fear with some friends and head to one of Michigan's hair-raising Haunted Hay Rides. You won't want to miss out on all that's in store during the Spooky Season! And remember, these aren't your usual hay rides that feature a relaxing stroll – these rides will be infested with monsters of all kinds, eerie noises and screams of those around you. So hop aboard a Haunted Hay Ride this Halloween, that is, if you dare!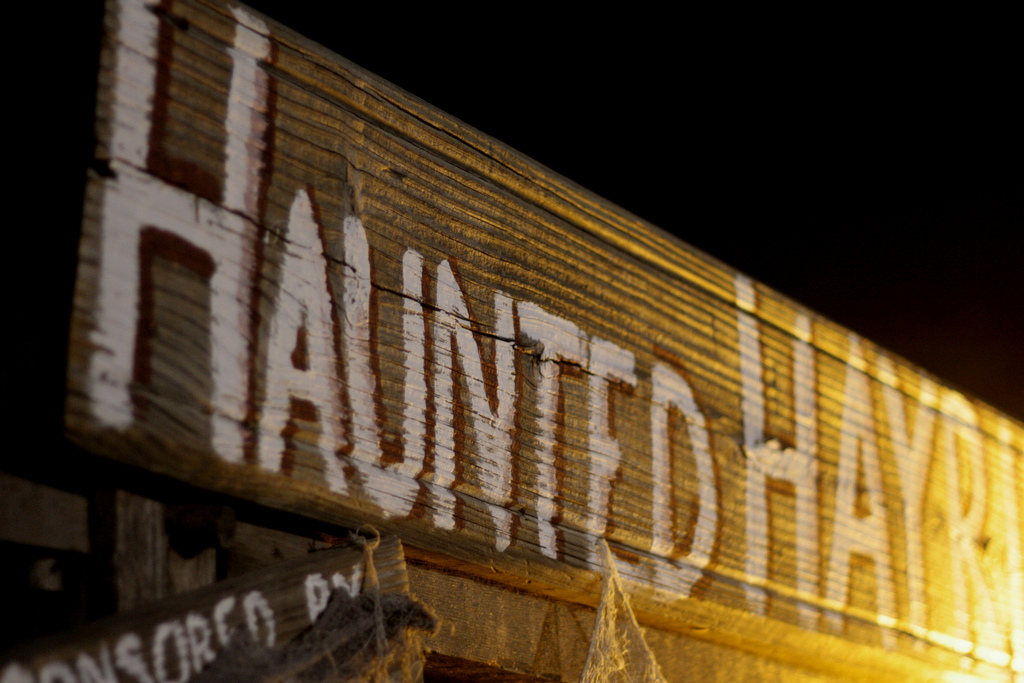 Photo by Derek Bruff, via Flickr
Haunted Hay Rides Near Michigan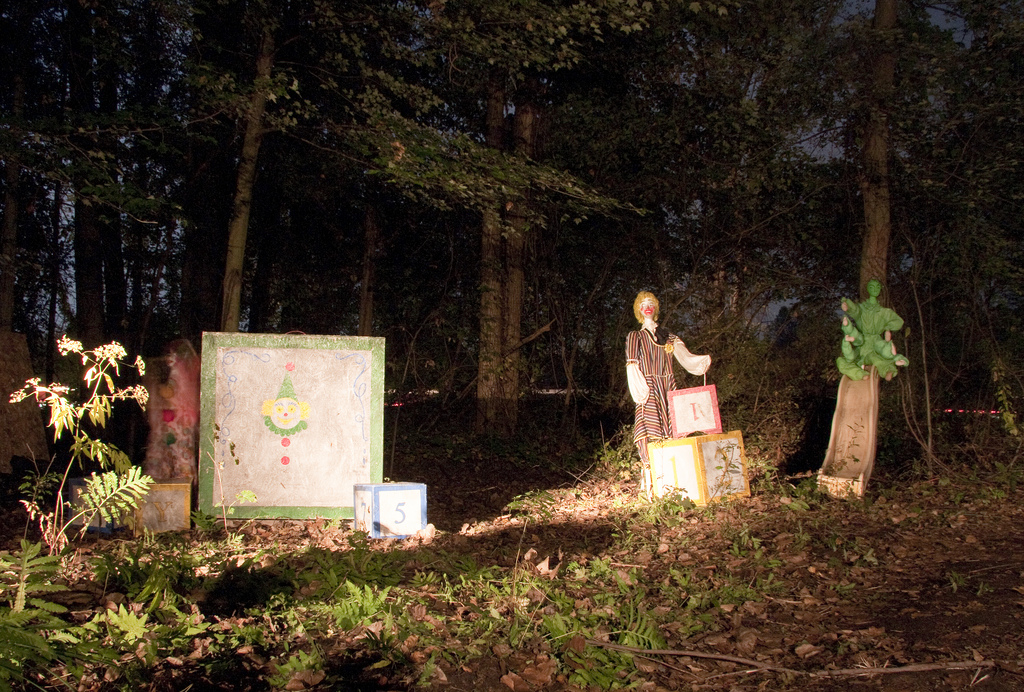 Photo by Brandon Tucker, via Flickr
Other Nearby Haunted Hay Rides
Wisconsin Haunted Hay Rides
Illinois Haunted Hay Rides
Indiana Haunted Hay Rides
Ohio Haunted Hay Rides
More Haunted Attraction & Halloween Fun Michigan
Michigan Haunted Corn Mazes
Michigan Spook Walks & Haunted Trails
Michigan Haunted Houses
Michigan Fall Farm Fun / Things To Do
Michigan Mazes & Corn Mazes
Michigan Hay Rides
Michigan Pumpkin Picking
Oktoberfest in Michigan
Michigan Fall Festivals
All information on this page was believed to be accurate at the time it was posted. Always call before you go and please report any inaccuracies.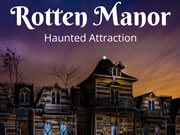 13245 Dixie Hwy Holly, MI 248-930-2835
Open between Oct 19, 2023 and Oct 31, 2023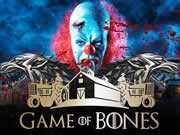 5781 Grand River Fowlerville, MI 517-223-9140
Open between Oct 20, 2023 and Oct 28, 2023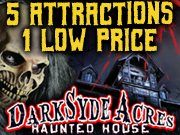 11375 Rowe Road Jonesville, MI 517-549-5100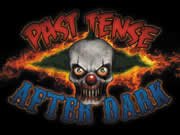 1965 Farnsworth Road Lapeer, MI 810-664-5559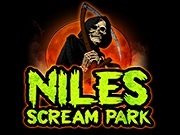 855 Mayflower Rd Niles, MI 269-687-3327
Open between Oct 20, 2023 and Nov 4, 2023
7462 N McKinley Rd Flushing, MI 810-674-0029
18935 15 1/2 Mile Rd Marshall, MI 269-781-4293
Open between Oct 21, 2023 and Oct 29, 2023
2601 W Sanilac Road Vassar, MI 989-673-7125
737 State Hwy M-553 Marquette, MI 906-361-4655
Open between Oct 19, 2023 and Oct 21, 2023
Follow Us on Facebook
Follow on Pinterest
Follow us on instagram, countdown to halloween.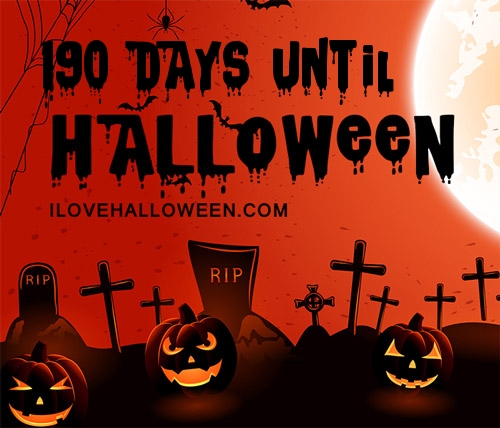 Haunted Attractions
Haunted Houses
Haunted Corn Mazes
Spook Walks & Haunted Trails
Haunted Hay Rides
Pumpkin Patches
Oktoberfest
Fall Festivals
Haunted Hayride Map
Haunted Hayrides
Spookwalks & Trails
Pumpkin Picking
Apple Picking
Suppliers Directory
Trade Shows
Happy Halloween
I ♥ Halloween
About I❥Halloween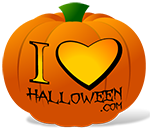 Get updates about local fall fun your area: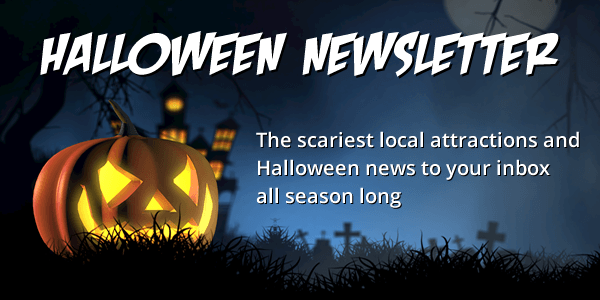 Browse By State
Advertise With Us
Set Your Location
Hayrides in michigan cookie -->.
Enjoy some frightening fun this Halloween Season in Michigan at a local Haunted Attraction! There's something for every thrill seeker, whether they're in search of a Haunted Trail, Zombie Hunt, Haunted Hayride, Haunted Corn Maze or good ol' walk-through Haunted House! Narrow your search by city below or by category type to find the perfect attraction for you!

Narrow By City
Bloomfield Hills
Edwardsburg
Fowlerville
Frankenmuth
Grand Blanc
Grand Haven
Grand Rapids
Harbor Springs
Hudsonville
Mount Pleasant
Ottawa lake
Rogers City
Saint Johns
Somerset Center
South Haven
Stevensville
Traverse City
Williamsburg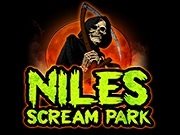 Share Your Review
Newsletter Signup
Subscribe now to receive upcoming events, scary good savings & more this Halloween season!
Halloween attraction opens despite still waiting for approval
FLUSHING, Mich. (WNEM) - Friday was the grand opening of a long-awaited Halloween attraction in Genesee County despite not having final approval from the local planning commission.
Flushing Township Supervisor Frederick Thorsby previously told TV5 the scope of Michigan's Haunted Musical in Flushing Township had changed, and the planning commission needed to review and approve an updated site plan.
READ MORE HERE: Thrill Seekers Have to wait to be spooked
Thorsby mentioned approval could have happened Thursday, Sept. 22 during a special planning commission meeting, but that meeting was later scheduled for Monday, Sept. 26.
Despite that, owner Alberto Dimatteo moved forward with today's grand opening.
Dimatteo describes the Halloween attraction as "non-stop nostalgia" for people of all ages.
"We have a family-friendly hayride where we have tour guides in character," Dimatteo said. "They're going to take our guests through the woods on three haunted musical sets where our cast is going to perform musical numbers about three minutes each and it's about a 35-minute ride."
Guests can expect to encounter several creatures as they travel through the woods, such as witches, a magical troll and an evil doctor.
The spooky musical runs every Friday, Saturday and Sunday through Halloween.
"There's no blood, gore, no jump scares no profanity we're definitely a family friendly attraction," Dimatteo said.
You can buy tickets for Michigan's Haunted Musical here.
Copyright 2022 WNEM. All rights reserved.
'Grief stricken': Community mourns woman who died in house fire
Couple says they are out nearly $30K building home; DA's office investigating HVAC company
2023 trick-or-treat times across mid-Michigan
Trump has narrow gag order imposed on him by federal judge overseeing 2020 election subversion case
Police: 75-year-old woman seriously injured in crash
Latest news.
TV5 News Update: Monday evening, Oct. 16
City seeking funds to beautify riverfront botanical garden
Animal overpopulation crisis at Midland Co. shelter's front door