The Most Haunted House in Memphis?
Our history expert pays a visit to a home with sights and sounds no one can explain.
by Vance Lauderdale
October 30, 2018
A quiet residential street close to Germantown may seem an unlikely location for a haunted house. But for the past 14 years, the residents of an unassuming home off Kirby Road have been plagued by ghostly sights and spooky sounds they can't explain.
The homeowners don't want to be identified, because they don't want people knocking on their door hoping to see their "ghost." So let's just call them James and Linda. James is a retired mechanical engineer, Linda a homemaker. Their home is a typical one-story ranch-style brick house constructed in 1972, with a kitchen facing the back yard, and a large den at the rear. All of the four bedrooms are on one side of the house, linked to the den by a long hallway.
James and Linda moved here in 1979. If the previous owners had any problems with the house, they never mentioned them. All went well for about a year. Then James and Linda say they began to hear odd noises — creaks and bumps throughout the house. One night, James was sitting in the den when he heard something rap three times against the sliding-glass door right behind his chair. "It was just like someone knocking on the door," he says. "The drapes were open and I looked out, and there was nothing in the backyard." What's more, the motion-detector lights hadn't come on. James has a cooler head than most people. "It happened two or three more times that night, so finally I just shut the drapes."
Visitors to the house often complain about a cold wave that seems to move through the den, without feeling any draft. Others complain about an uneasy feeling, "as if somebody is watching you."
Returning home one afternoon, Linda put groceries away in the cabinets and left the kitchen. A few minutes later, she found all the cabinet doors standing wide open. Another time, she put her purse on top of the refrigerator, where she kept it. When she went back in the kitchen, the purse was in the middle of the floor. She and James began to joke nervously about their "ghosts."
The joking soon stopped. One afternoon, while James was at work, Linda was in the kitchen and her 5-year-old grandson, Michael, was sitting on a couch in the den, reading. The couch offers a straight view down the hallway leading the bathrooms. Michael suddenly ran into the kitchen, obviously frightened, and asked, "Who's that man, Grandma?"
Surprised, Linda asked him, "What man?"
"The man that was standing in the hallway," Michael replied. "He's gone now. He just walked into that bedroom." Linda ventured into the hallway and peered into the bedroom. It was empty. Michael, who had never been told about the home's "ghost," said it was a man in a long, dark coat, who stood in the hallway and stared at him, before entering the bedroom.
A few weeks later, Linda was taking a bath late one afternoon. James had not yet come home from work, and she was alone in the house. Or so she thought. She heard the adjacent bedroom door open, then something went "clunk-clunk" in the closet next to the bathroom, and she heard what sounded like her clothes being pushed back and forth in the closet. She next heard the bed creak, as if someone had laid on it, and she thought: James has come home, tossed his shoes into the closet, and laid down on the bed .
When she finished her bath, got dressed, and walked into the bedroom, it was empty. Even worse, she says that "something" had switched off all the lights in the house. "I've never been so frightened," she remembers. "I got out of the house, went outside, and sat in the car until James got home."
Oh, just a housewife with an overactive imagination, you say. But then James, who seems a very level-headed fellow, began to have his own frightening experiences. Several times, he says, while sitting in the den, he heard loud thumps in the attic, "just like someone bouncing a basketball on the roof." He even clambered into the attic but never found the source of the sounds.
"One time I head the noises, and it had been snowing, so I looked outside," he says, "but there weren't any footprints in the snow around the house. So it's not like it was coming from outside, either."
Both James and Linda claim to have seen something in the hallway, which James says is "like a white fog that appears and then fades away. Sometimes it seems to move from the bedroom across the hall into the bathroom. It's never lasted long enough for me to get a good look at it."
But it has apparently shown up on film. A couple of snapshots taken during a Christmas party one year seem to show a white mist floating around people in the den. "We took the pictures to a camera store," says Linda, "and they couldn't explain it. It wasn't a processing fluke, they told me. Whatever it was, it was on the negative."
The "visits" continued. One evening, James was watching television in the den while his wife got ready for bed. When she finally came into the den, he asked her, "What in the world is the matter?"
She said, "Huh? What do you mean?"
"Just now," James said. "You came down the hallway, and just before you got to the den, you burst out crying and ran back down the hallway. I heard you plain as day. So what was the matter with you?"
Linda looked at him a long time. "James," she said, " that wasn't me ."
The worst incident took place just a few months later. James and Linda had gone to bed, when she shook her husband awake. "I hear voices," she whispered. James sat up in bed. He could hear them too, and after listening for a few minutes, said, "Oh, I know what it must be. We must have left the bedroom on in the guest bedroom."
The same bedroom their grandson had seen the "man in the dark coat" enter — and never come out.
James got out of bed, walked down the hall, and paused outside the closed door of that bedroom. He could hear voices, and he said later they sounded like a man and woman having some sort of argument, but he couldn't make out the words. James then did something most people wouldn't have done. He slowly opened the door.
When he did, the voices grew louder, but he still couldn't understand them. He stepped across the room and reached down to switch off the TV. The voices suddenly stopped, and James realized with a shock that the TV was not on.
He backed out of the room, and closed the door behind him. He told his wife that he had turned off the TV, but that was a lie. He admits, "I don't know what that was, but I didn't get any sleep that night."
The encounters — and there have been many others — have continued to this day. Just last week, James says, the "voices" returned, coming from the guest bedroom so loud they woke him up one morning. "They always seem to be coming from the corner around the TV," he says, "but I've never heard of a TV that can broadcast when it's not even turned on." Or plugged in, for that matter. James made sure of that.
Linda says friends have urged them to have a priest some to the house and exorcise it, but she doesn't want to do that. "Sometimes I just tell them to shut up," she says, "but I don't want to do anything to rile our ghosts. They've been here a long time with us, and haven't done anybody any harm."
This story originally appeared in the October 27, 1994, edition of the Memphis Flyer .
Copyright © 2023 Memphis Magazine. All rights reserved.
Haunted Places in Germantown, Tennessee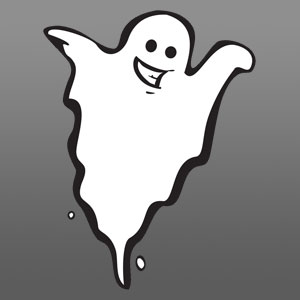 Blackwell Manor
Bartlett, tennessee.
This historic mansion is believed to be haunted by the apparition of a former owner, who has been seen roaming the house after dark. He has also been known to slam doors and turn on all the lights in the house. (Submitted by Callum Swift)
Woodruff-Fontaine House
Memphis, tennessee.
This historic 1870s mansion, now a house museum, is said to be haunted by Molly Woodruff. The Rose Room was once her bedroom, and it is said that visitors to her room can feel her presence. It is also reported that a witness once heard her say "My bed doesn't ...
The Inn At Hunt-Phelan
Built around 1830, this inn is said to be haunted by a servant of the former owners, the Hunts. Before the Hunts fled the house to escape a yellow fever epidemic in 1873, they entrusted their servant, Nathan Wilson, with a chest of gold to pay for the home's upkeep. ...
Orpheum Theatre
Built in 1928, the still-operation theater is said to be haunted by many ghosts, but the two most well-known are Mary and a masked figure. Mary, age 9, wears a white dress and pigtails, and is said to have died in a car accident in front of the theater. She ...
Earnestine and Hazel's Bar
Earnestine and Hazel's Bar is rumored to have more than liquid spirits. Folks have reported apparitions on stairwells and in dark corners, and the jukebox always seems to play the song that best fits the situation, all by itself.
National Ornamental Metal Museum
Housing a large collection of contemporary metalwork, the National Ornamental Metal Museum has roughly 3000 items on permanent display, not counting traveling exhibitions. Its four buildings were once a Marine hospital in the late 1800s and then a Civil War hospital, consisting of a nurse's quarters, a doctor's quarters, soldiers' ...
Bethel Cumberland Presbyterian - Bethel Assembly of God
Atoka, tennessee.
Bethel Cumberland Presbyterian Church Cemetery (Bethel Assembly of God) dates back to the mid-1800s. Sources say it has a separate are for criminals and one for children. Witnesses have reported ghostly voices, lights, shadow people, and evil growls from the surrounding forest. What's more, legend has it that the cemetery ...
Magnolia Manor Bed and Breakfast
Bolivar, tennessee.
Built in 1849, this manor house has a ghost, or several, residing within. Every room has been known to presence of ghosts. In Annie's Room, the motion detectors go off and voices are heard when no one is there. A male and a female apparition have been seen in the ...
St. Anthony Hall - Delta Psi
Germantown, mississippi.
Reportedly haunted by a former frat boy.
Oxford, Mississippi
Even the name of William Faulkner's home is an ode to the mythic. Legend has it that Faulkner still haunts the rooms and grounds of Rowan Oak.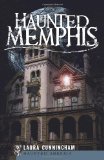 St. Francis County Museum - Rush-Gates House
Forrest city, arkansas.
As of 1997, the 1906 Rush-Gates House houses the St. Francis County Museum. Dr. J.O. Rush was a doctor, local historian, and collector of more than 3,700 Native American artifacts. The museum is said to be haunted, and ghost tours are available through local hotels. In addition, private parties can ...
Magnolia Hill Bed and Breakfast
Helena-west helena, arkansas.
Magnolia Hill Bed and Breakfast dates to around 1900 and was home to Confederate Captain Charles Moore Sr. Featured on TV's Extreme Ghost Hunters, witnesses and paranormalists have reported unexplained noises, voices, and other eerie phenomena.
Monette Cemetery
Monette, arkansas.
Local legend says that there was once an unmarked glass mausoleum in the cemetery, and it was sealed up with concrete and painted when the body inside began to decay. The man's ghostly screams are said to ring out in the night, and his apparition may walk the grounds carrying ...
Keller's Chapel and Cemetery
Jonesboro, arkansas.
There have been reports of strange sightings in the chapel and the surrounding cemetery. Ghostly lights that follow visitors around the cemetery at night, the sound's of babies crying, strange apparition's moving around the cemetery and unexplained noises are just some of the phenomena reported at this site. (Submitted by Callum ...
Johnson-Sanderson Mansion
This home, built in the 1880's, was occupied mainly by the Johnson family, a wealthy retail family and later by the Sandersons, who served Jonesboro as the cities Mayoral family. It has served as mainly residence including Arkansas State student renters, but also as a tea room. Seances and Ouija board ...
Forum Theatre
Originally built in 1926 as the Strand Theatre, it was acquired by the city of Jonesboro in the late 1970s and renamed the Forum Theatre. It is said to be haunted by a mischievous ghost named Charlie.
Pontotoc, Mississippi
Employees claim that it is haunted.
Generals' Quarters Inn
Corinth, mississippi.
This historic inn is haunted according to guests staying on the second floor. A variety of paranormal activity has been reported, including ghostly voices, doors opening and closing of their own accord and lights going out for no apparent reason. Much of this activity has been attributed to a ...
Blues Hound Apartments
Clarksdale, mississippi.
The historic apartment building was a former hospital, and at least two apparitions have been seen in the apartments. The first is a ghostly black cat, that has been seen jumping from an upstairs window before vanishing. The second is the apparition of a tall man, who has been seen ...
Collins Theatre
Paragould, arkansas.
A ghostly older couple has been seen sitting in the balcony during rehearsals. They are believed to be the former owners of the theater.
A ghostly elderly couple has been noticed sitting in the balcony watching rehearsals at this historic 1928 theater. After a while, they simply disappear. It is believed that they are the spirits of the former owners of the theater.
Hurt Grocer Building
Faces are said to appear in the windows of this apparently abandoned building. Sometimes that of a man, other times that of a little girl.
Arkansas Methodist Medical Center
The apparition of a blond boy aged around 5 has been seen on the fourth floor. He wears pajamas and is often playing or seeking a kitten. An apparition of a Confederate soldier and another of an elderly female also have been seen in the building. Ghosts have been seen ...
Bono Bridge
Bono, arkansas.
The bridge was demolished in 2011, and the map shows its original location. According to local folklore, those who stood on the bridge and looked down at the railroad tracks below when a train was coming had the distinct feeling that the train was about to hit them. Apparitions and ...
Primrose Lane
People living in the vicinity of Primrose Lane have reported seeing the ghost of a man and his dog. The man is believed to have shot himself with his rifle, and his dog died as well shortly after. The apparition's of the two have also been seen in the woods ...
Cinemark Theatre
Tupelo, mississippi.
The most famous ghost haunting the Theatre is a ghost named Lola who is often seen doing work-like activities.
Shiloh National Military Park
Shiloh, tennessee.
The 1862 Battle of Shiloh meant death for thousands of soldiers, several of whom are rumored to still haunt the battlefield. Many tales and legends surround the battlefield, and visitors may see apparitions and hear phantom gunshots, drumming, footsteps, and voices. The nearby pond is said to occasionally turn red, ...
Lyric Theatre
Staff of the Lyric Theatre have nicknamed their ghost "Antoine'. He is a mostly benevolent entity who apparently entertains himself by moving things around and humming. Sometimes his footsteps can be heard throughout the theater. Some people believe that he is possibly the ghost of a ...
Grenada Masonic Temple
Grenada, mississippi.
The masonic temple was built on the site of the former historic Angevine House, and visitors to the building have reported seeing the apparition of a glaring sea captain on the upper levels of the building. Staff here have also heard voices late at night when there is no one ...
Palestine Church
Yuma, tennessee.
The building is surrounded by a cemetery that dates back to the early 1800's, and the church and cemetery have been abandoned for years. There have been many reports of hauntings here, including shuffling footsteps when no one is around, voices talking, screams and doors opening and closing by themselves. ...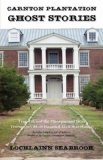 Asbury Cemetery
Houston, mississippi.
Reported at this graveyard have been many strange phenomena, such as an intense feeling of being watched, the sound of unexplained voices, and a sudden urge to flee quickly from the site. Many car accidents are said to have happened because people were trying to flee as fast as they ...
Gregg Hamilton House
Aberdeen, mississippi.
A former resident at this historic house reported seeing the apparition of an elderly African American maid in a black dress on many occasions. She was regarded as a kindly presence, and would often help those in distress. (Submitted by Callum Swift)
» Cemeteries near Germantown, TN » Find museums in Germantown, TN