Asheville NC
Bryson City NC
Burnsville NC
Cherokee NC
Hendersonville NC
Lake Junaluska NC
Lake Lure NC
Maggie Valley NC
Waynesville NC
Banner Elk NC
Beech Mountain NC
Blowing Rock NC
Blue Ridge Mountains – Discover the Beauty
Blue Ridge Parkway
Chimney Rock State Park
Fall Forecast
Fly Fishing
Grandfather Mountain
Great Smoky Mountains National Park
Hiking Trails
Pisgah National Forest
Scenic Drives
Swimming Holes
Wheelchair/Disabled Accessible Waterfalls
Attractions
Biltmore Estate
Fontana Dam
Ghost Town in the Sky Maggie Valley NC
Land of Oz Theme Park
Linville Caverns, NC
Mountain Roller Coasters
Tweetsie Railroad
Partner With Us
10 Most Haunted Places in the Blue Ridge
There are legends, tales, and more hauntings all along not just Western North Carolina , but the Blue Ridge itself. Ghost hunting has always attracted visitors; whether curious about the supernatural, or just simply going along with somebody else's word. Either way, you'll feel that thrill of excitement while going searching for the unknown and unexplainable.
You might ask though, what places are really haunted in the Blue Ridge Mountains? Georgia, Virginia, and North Carolina all have their own "sweet spots". They can be found in cemeteries, inns, sanatoriums, and places hidden in nature. Some of them have gruesome pasts; others simply have a few additions to the property, if you will.
Below are some of the most haunted places in the Blue Ridge Mountains, spanning from North Carolina to Virginia. The Blue Ridge is full of history, and in that history, the supernatural often remains hidden.
Keep reading, if you dare and if you are really willing to explore the unknown...
1- Tilley Bend Cemetery
The Tilley Bend Cemetery in Blue Ridge, GA, is complete with the story of an alleged witch. In the late 1800s' a feud between the Tilley family and the Stanely family caused a series of unfortunate events. The bickering and rivalry led to a church shooting and a raid of the Stanley settlement.
A daughter of the Tilleys' had been married to one of the Stanleys', and she had to watch as her husband died. She herself ended up dying in childbirth, along with the baby.
The mother, Elizabeth Jane Tilley Bradley, was known for witchcraft. She cursed both settlements that every child born would die. The following year came, and every child was either still-born, or they didn't last the year. It was the Tilley family who put an end to it, hanging her from a tree.
Right before she died, she vowed to return. Today, her headstone stands alone, and the area around it is barren. The graves of the children are in the very back of the graveyard. Some say they can see her walking through the tombstones, and the daughter that died hasn't yet left, either. Other times, people can hear the cries of babies.
2- Martha Washington Inn
The Martha Washington Inn is located in Abingdon, VA. It was once a beautiful mansion, and it also was used as a hospital for the wounded during the Civil War.
The inn is said to be one of the most haunted places in Virginia, although the ghosts themselves don't cause too much harm. Some Confederate soldiers were shot on the property, and they died from the wounds. Bloodstains that were caused decades ago still sometimes appear, no matter how many times the carpet is replaced or cleaned.
Phantom-like figures roam the halls, and sometimes, you'll catch a glimpse of the spirit of a horse roaming the property. Violin music will play when there's no one there to play, and an unknown woman still searches for her lover to this day.
3- Mansouri Mansion
The Mansouri Mansion, located in Flat Rock, NC was built in 1850. It was known as the "Farmer Hotel" to begin with, and later on, it became the Woodfield Inn. The place may have been used as a hospital at one point, which only adds to the mysterious aura.
The mansion is a great place to stay for the night, particularly if you're interested in the supernatural. Sometimes, people have heard the footsteps of children running up and down the third floor. Or they might see BT Morris, a Confederate Captain, hanging around the Morris Room.
Whether or not you believe that such ghosts still remain, it's still an exciting reason to visit the historic inn. Who knows? You might find something that'll change your mind.
4- Forrest Hills Resort and Conference Center
Forrest Hills Resort and Conference Center is located in Dahlonega, GA. The land was once a part of the Trail of Tears, as well as a place where moonshiners of the past used to rendezvous. A suicide had also taken place in the center, so it's no huge surprise that people have seen things out of the ordinary.
If you're in the Goldfinch or Sparrow cabin, you might have something set down, only to find that it's not in the same place you left it.
Or you might be walking in Treelopper Lodge, and suddenly, the lights switch off, but there's nobody near the light switch. You might even catch a glimpse of a spirit or two inside the conference center.
5- Green Park Inn
The Green Park Inn in Blowing Rock, NC, is well-known for its hauntings, although the hotel itself does not advertise the news. The story starts with the daughter of the founder, Laura Green.
Her soon-to-be husband left her at the altar. Distraught, she hung herself in her room, room 318. She is known to lurk the halls of the third floor, as well as the Victorian Suite, a popular suite for newlyweds.
She's also been spotted with a man, who is speculated to be her fiance. The sounds of ghostly children and distant parties have been heard, and there is a ghost log for anyone who stays there to either browse or write about their own encounters.
6- The Patrick Henry Hotel
In Roanoke, VA, the Patrick Henry Hotel was built in 1925. The hotel has gone from a place to stay to a center of retail stores including a restaurant, apartment, and office spaces. It's still open to this day, so, all the more reason to check it out.
Several ghosts are known to roam the halls, simply choosing to keep watch over the place they either stayed at or died at. Three in particular are known to watch, but never engage. Their deaths are unknown, but still, they remain.
Another ghost sits at one of the tables, smoking his pipe and messing with the tablecloth. Sometimes, you can hear the voice of an elderly woman who had passed away, floating down the halls.
7- Stonepile Gap
Stonepile Gap is down in Dahlonega, GA. It's the grave of a Cherokee maiden by the name of Trahlyta. Upon seeking a witch to find answers, she was told to drink the water of a nearby spring to be made beautiful. That spring today is now known as Porter spring, and it's still said to have healing powers.
Her beauty had not gone unnoticed, and Wahsega, a Cherokee warrior, asked for her hand. When she said no, he kidnapped her and made her his bride. Her health declined, and before she died, she asked for her grave to be somewhere where strangers could pass and drop a stone on her grave.
From there, she would grant them the wish to be happy and beautiful. There have been two reports of accidents there, from those who had tried to take rather than give. Some road workers had attempted to move the stones for work, and their trucks ended up crashing down the side of the mountain. Some of the men ended up dying.
8- Paint Rock
In Hot Springs, NC, Paint Rock is a great place to check out, and maybe even hike around a little. According to legend, however, it isn't the best option to spend a night camping.
The story goes back decades, telling tales of a hauntingly beautiful song that echoes during the night. Men will awake to that very song, and, entranced, they'll make their way to the edge of the water. In the reflection, a beautiful Cherokee woman is singing to them, beckoning them to follow.
Just as they go to reach for her, the image changes, and they're dragged underwater by an unknown creature and drowned. This "siren song" has lured many to their death, and most people passing by tend to steer clear of the water by Paint Rock.
9- St. Alban's Sanatorium
In Radford, VA, St. Albans Sanatorium is a popular place for visitors seeking a ghostly encounter. It was built in 1829, originally as a Lutheran boys' school, and before the school was made, a reported massacre had also occurred on the grounds.
However, the strict rules led the school to become rough and competitve; several homocides and suicides were known to have happened. The school eventually closed down and in 1916, it became a sanatorium.
As with many sanatoriums during that time, many inhumane methods were used upon patients, and several deaths happened. It, too, was closed down. Today, if you visit the place, you might encounter a few different things.
Your hair might be pulled with no one there, or you can catch objects moving on their own. Broken conversations whisper through the halls, and screams echo in the rooms. Dark shadows might flit past, or the sound of footsteps might be closing in behind you.
10- Riverside Cemetery
The Riverside Cemetery is located in Asheville, NC. It was the site of one of the civil war's final battles, the Battle of Asheville. The battle lasted five hours between the Union and the Confederate exchanging fire. Eventually, General Robert E. Lee and the Confederate soldiers surrendered.
In 1885, the site became a cemetery as there was great need for one. Over 13,000 people lie in the Riverside Cemetery, perhaps more, because many graves are unmarked. It's a popular site for people to visit, and the apparent hauntings make it all the more exciting.
People have heard gunshots and cannon fires in the distance. Some see the ghosts of Confederate soldiers marching in formation. There have also been reports of the sounds of children laughing. They have been speculated to have been buried in the cemetery after dying of yellow fever.
Larry Deane
About the author
Larry Deane is co-owner of Blue Ridge Mountain Life. He has spent more than 20 years exploring the beautiful Blue Ridge Mountains and has a deep passion for nature, history, storytelling, and adventure. Along with his wife Jenn, they combined these passions to create Blue Ridge Mountain Life, a travel guide to these stunning mountains they are fortunate to call home. Larry has more than 20 years of experience as a writer and journalist, and has established himself as a leading voice and expert for Blue Ridge Mountains. He is also an avid hiker, photographer, and videographer. He loves sharing his mountain adventures and knowledge with more than 500,000 people per month on Blue Ridge Mountain Life.
Want to learn more?
Check out these articles below
5 Best Restaurants in Beech Mountain NC (2023)
15 best things to do in beech mountain nc, bare dark sky observatory – burnsville nc, fall colors in north carolina – 15 best places (2023).
Haunted Places in Blue Ridge, Georgia
Amicalola Falls Lodge
Dawsonville, georgia.
The Cherokee Indian braves used to pray on Amicalola Mountain, seeking visions that would guide them in their lives. Folks say the spirits they consulted still remain on the mountain, and sometimes visit the beautiful lodge as well. Reports say the spirits disapprove of negative energy, and in one incidence ...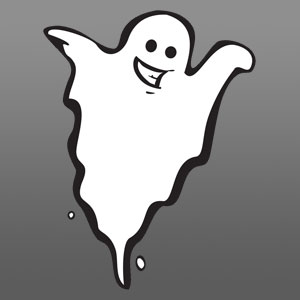 Forrest Hills Resort and Conference Center
Dahlonega, georgia.
Forrest Hills has quite the active property for ghosts. The property itself is rich in history with the Trail of Tears having gone through it along with a rich past of moonshiners and even a suicide by hanging. The majority of the ghosts here are quite friendly and even ...
Stonepile Gap
Stonepile Gap may look like a pile of stones, but there is much more to these rocks than meets the eye. As legend tells it, these rocks mark a grave of a Cherokee woman named Trahlyta who was told to drink from a nearby spring (Porter Springs), and (depending on ...
Fred Jones Building
Former mayor Fred Jones passed away under suspicious circumstances at his Chevrolet dealership, now four stores and a café. He is said to haunt his old building, sitting at the café table right where his old office used to sit. The shopkeepers here have found their locked doors standing open ...
Bourbon Street Grille
Ghost stories abounded when this building housed Gabee's Cajun Kitchen and the Art Cart. Witnesses heard phantom dishes shatter and disembodied footsteps, and chess pieces moved on their own. At the Art Cart stood a chessboard handmade from gourds, with the pieces made to look like Muslims and Christians. One ...
Back Porch Oyster Bar
The Back Porch Oyster Bar, in a building constructed in 1993, is said to be haunted. Witnesses have noticed odd occurrences such as a black umbrella that swung deliberately on a hook, all by itself; a psychic reported that the ghost is a woman who likes to play pranks, especially ...
Historic Worley Bed and Breakfast Inn
The image of a boy was caught on camera lying in a bed. The ghost was said to be that of Claude Worley who was struck by a train and was brought to this inn, but never recovered. (Submitted by Chris Berglund)
Lumpkin County Courthouse - Dahlonega Gold Museum
Dahlonega Gold Museum, inside the 1836 Lumpkin County Courthouse, is haunted by a ghost the staff calls Tommy. He has shown up as a tall figure in a hooded robe, seen on the balcony or through the windows. The stamp mill has inexplicably come on by itself and strange knocking ...
Piazza Italian Restaurant
At the Piazza Italian Restaurant, witnesses have seen plates and other items move or fall by themselves and heard a door with a bell on it open and close when no one was around. Disembodied footsteps have been heard here as well.
Holly Theater
Holly Theatre is rumored to be haunted by ghosts who have shown up to watch rehearsals and sometimes play tricks, such as turning lights on and off. One of the ghosts here is believed to be Edwin Booth, a renowned 1800s actor and brother of Lincoln assassin John Wilkes Booth.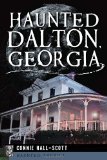 Picnic Cafe
The café, built in 1897 by Colonel W.P. Price, is rumored to be haunted by the Colonel himself. An apparition of a lone figure has been seen, although a psychic has determined that the ghost is a female who stands and waits for something unknown.
Mount Hope Cemetery
According to a psychic, Mount Hope Cemetery and the areas nearby are a hangout for a group of Civil War veteran ghosts. In fact, in 1953 town librarian and historian Madeleine Anthony took a photograph of the cemetery which is believed to show several ghosts as well as a mysterious ...
Pinhook Plantation House
Calhoun, tennessee.
Many ghosts have been reported here, including the Lady in the Gray Gown, a ghost who has been known to open the front door and walk up the stairway. There is also a monk who once held a meeting with several other ghosts in the Gathering Room. Reports say another ...
Wink Theater
Dalton, georgia.
Wink Theater was built in 1941 by J.C.H. Wink, who in fact may be the ghost who is believed to haunt the building. Wink was buried on the premises when he passed away during the theater's construction. Witnesses have reported footsteps and strange banging noises.
Chetoogeta Tunnel
Tunnel hill, georgia.
Begun in 1848 and completed two years later, the tunnel was used until 1928 when a new tunnel was built close by. The old tunnel was forgotten and became overgrown with kudzu vines until 1992, when preservationists lobbied to save it. It is now a park centerpiece, and a site ...
Keith Mansion Bed and Breakfast
Athens, tennessee.
At this inn, built in 1858, you may come across the ghost of a Civil War soldier. The inn was taken over by the troops during the war, and it is believed that this soldier died on the premises. Voices have been reported, as well as objects that move on ...
El Rayos Authentic Mexican
Calhoun, georgia.
The building that houses El Rayos Authentic Mexican Restaurant, formerly Place on Peidmont restaurant, was once a private home. Legend has it that it was inhabited by a woman and a little girl, who was run over by a car here. The woman lived here until her death of natural ...
Whitman-Anderson House
Ringgold, georgia.
This 1918 residence is haunted by a soldier named Captain, who has been known to knock on the front door and materialise by the bedsides of resident's of the house, as if to wake them up in the morning. Legend has it that he is waiting for a letter ...
Super 8 Chattanooga Ooltewah
Ooltewah, tennessee.
Witnesses reported experiencing a feeling of terror when they saw the ghost of a 20-something woman sitting at the edge of the bed. She appears to be in the process of undressing, leading speculators to believe she was a prostitute who was murdered while on the job.
Samuel Cleage House - Clegg House
The Samuel Cleage House dates back to around 1826. Local residents know it colloquially as "The Clegg House." Locals gave accounts of noises and voices that have caused the inability to hold tennants in the past. Now, the building is gutted and going thru possible restoration. Summary of events: Plenty ...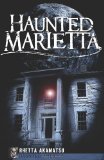 Brenau University
Gainesville, georgia.
Agnes is the ghost who is believed to haunt the 1878 women's college called Brenau University. A former student in the early 1900s, Agnes is said to have hanged herself. Her reasons for her distressed differ depending on who tells the story. She may have been ostracized by sorority members ...
Piedmont College
Demorest, georgia.
At Piedmont College, an orange-outlined ghost is said to roam the Getman-Babcock Dormitory, usually in the lobby. Also seen here is a ghostly little girl in a blue dress. Witnesses have reported the door handle turning on its own in the laundry room as well.
Chickamauga Battlefield
Chickamauga, georgia.
Apparitions of soldiers are said to be spotted here just about any evening. Sounds of gunshots and screams have been captured here, and flickering lantern lights have been seen as well. Some visitors reported hearing cries for help and feeling cold spots during the summer months. An apparition called Old ...
Greenwood Cemetery
Chattanooga, tennessee.
Greenwood Cemetery is said to be haunted by the wife who lived in a large house across the lake. She became wheelchair-bound after an illness, and her husband began to have an affair. To get rid of his wife, he pushed her wheelchair into the lake. She is said to ...
Barnsley Gardens Resort
Adairsville, georgia.
Built by Godfrey Barnsley in 1844, the ruins of the mansion are said to be haunted by Godfrey himself, his wife Julia, and a Confederate soldier who may be Colonel Robert Earle, killed on these grounds during the Civil War.
York House Inn
Rabun gap, georgia.
York House Inn is Georgia's oldest continuously operating Inn, since 1896. All manner of living, births and deaths have taken place in the ensuing 120 years. It has been rumored by various employees that a Civil War soldier smokes cigars in one room and several children play in the Inn. ...
Hot Dog Heaven
Woodstock, georgia.
The prankish ghost at this Hot Dog Heaven location is blamed for turning off the hot dog cooker and hurling buns out of locked bins in the middle of the lunch rush.
Aqua Terra Bistro
Buford, georgia.
At Aqua Terra Bistro, witnesses say coffee mugs and wine bottles fly off shelves, voices can be heard in the dining room, and EVPs and a ghostly apparition have been picked up by ghost hunters.
Gordon Lee House
The 1840's antebellum mansion is said to be haunted by a man in a civil war uniform, along with the ghost of a German Shepard that belonged to a former owner. (Submitted by Callum Swift)
Sheraton Road House Hotel
Room 311 is alleged to be haunted by the ghost of Annalisa Netherly. Although not much is known about her, her legend claims she was living in the hotel and was killed when her husband caught her in a tryst with another man.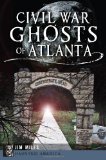 Hardin Bridge
Kingston, georgia.
The old Hardin Bridge is still there, though a new one was built around 2010-2011 crossing the Etowah River just next to it. It is said that a couple accidentally drove off the old bridge many decades ago, and their spirits still haunt the area. Voices and screams ...
Public House
Roswell, georgia.
The Public House, known as Peasant Restaurant in the 1970s, was originally a commissary for the Roswell Mill constructed in 1854. The building housed the Dunwoody Shoe Shop in 1920 and a funeral home upstairs. It was a Union hospital during the Civil War, and as legend goes, is the ...
Johnny Mitchell's Smokehouse
Euharlee, georgia.
Set in the 1800's settlement of Euharlee, this local smokehouse and barbecue restaurant is rumoured to be haunted by a male settler, who crosses the road at night from a nearby cemetery. He has been seen by staff and diners on several occasions. (Submitted by Callum Swift)
Braselton Town Hall
Braselton, georgia.
The 1909 residence of the town's founding family is said to be haunted by a ghost called Little John, said to have been a mentally challenged boy who lived in the attic. He is heard walking around and banging when the place closes for the night. Also reported here are ...
Kennesaw Mountain National Battlefield Park
Kennesaw, georgia.
The Battle of Kennesaw Mountain, fought June 18 to July 2, 1864, is the source of the battlefield's hauntings. Ghostly soldiers walk the grounds; gunshots and cannons are heard. Also reported here are ghost deer who run at the witness and then disappear when they get close. The smell of ...
Berry College
Rome, georgia.
The hauntings at Berry College have earned it the nickname Scary Berry. The ghost of a female student is supposed to haunt Ford Hall. She hanged herself upon receiving news that her boyfriend was killed in World War II. Blackstone Hall has several ghosts, the most well known perhaps being ...
Kennesaw House
Marietta, georgia.
Originally built in the 1840s as a cotton warehouse, the place was a makeshift hospital and morgue during the war. Many TV shows have featured this site, where visitors who descended to the basement in the elevator saw an active wartime hospital room. Another ghost reported to reside here is ...
Millenium Manor House
Alcoa, tennessee.
The manor was built during the early 20th century, and the owner and his wife believed that as long as they worked on the property, they would never die. They eventually passed away, but many believe that their spirits still linger on the property. People have reported hearing disembodied footsteps ...
The Old Cotton Mill
Jefferson, georgia.
The Cotton Mill in Jefferson, GA – This old cotton mill has a been shut down for nearly 50 years but has recently undertaken a restoration project turning it into an event center. Workers have seen several unexplainable acts including: -dark objects running at them and then bolt to the ceiling -foot ...
Little Gardens
Lawrenceville, georgia.
Now a venue for upscale events, Little Gardens was once an 1800s plantation house. Its restaurant is said to be haunted by the ghost of a woman who died here in the early 1900s. According to witnesses, she moves dishes and silverware, sometimes throwing them across tables. She also makes ...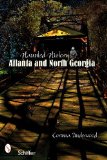 Little Greenbrier Lodge Bed and Breakfast
Sevierville, tennessee.
According to the locals, the friendly ghost of Margretta Craig haunts this 1939 bed-and-breakfast. The room where she is most often seen is dedicated to her, and the owners display photographs of her in her room. The ghost is said to do nice things like close the door behind you.
Hales Bar Marina and Dam
Guild, tennessee.
Constructed in 1905 to tame the whirlpools along the Tennessee River, legend has it that the dam was cursed by Native Americans. Some say if visitors get too close, they'll be sucked in. Witnesses have seen eerie black figures and heard chanting, and some have seen apparitions of drowning Native ...
Pope-Walton House
Atlanta, georgia.
Although the site, once the Pope-Walton House and then Anthony's Fine Dining, is reported no longer to be in operation, it was rumored to be haunted by Annie Barnett, who was married here in 1882. The sound of ghostly children singing also has been reported.
Western Carolina University - The Moore Building
Cullowhee, north carolina.
As rumor has it, in the mid-1960s a student was murdered after she refused a man's amorous advances. She now is said to haunt the third floor, crying, screaming and pacing. The man was caught and served a few years in a mental hospital, but then was released. He passed ...
Village Inn Bed and Breakfast
Stone mountain, georgia.
Once used as a Civil War hospital, the 1830s hotel is the site of many strange events. Folks have witnessed apparitions, including that of an African-American man singing and/or whistling, and heard the unexplained sounds of footsteps, slamming doors and Morse code.
Sycamore Grill Building
The Sycamore Grill building, now empty, is a former Civil War hospital said to be haunted by its past patients. Witnesses have reported shadowy figures and apparitions in the dining area and heard strange shuffling sounds.
Baker Peters Mansion
Knoxville, tennessee.
The mansion, now Baker Peters Jazz Club, is said to be haunted by Abner Baker, a former resident of the 1840 building. The mansion was inhabited by Dr. Baker's family and several wounded Confederate soldiers whom he was helping during the Civil War. When the Union learned Dr. Baker was ...
Garden Plaza Hotel - Holiday Inn Sunspree
Gatlinburg, tennessee.
This hotel building has more than its share of haunts. A man is said to have committed suicide in Room 471, and a reflection of his ghost is said to be seen in the nearby windows, walking around the pool at night. A Boy Scout troop leader is said to ...
Rhodes Hall
Rhodes Hall, built in 1904 by founder of Rhodes Furniture Amos Rhodes, is rumored to be haunted by Mrs. Rhodes, who passed away in the home. Ghostly children have been seen and heard laughing here as well. But the scariest ghost here is the Shadow Man, said to reside in ...
Rocky Top Village Inn
A multiple murder that occurred a couple decades ago is the source for this building's haunting, locals say. So the harrowing story goes, the back office was the site where two workers were brutally killed for a reason still unknown. Witnesses have heard the screams of the victims and seen ...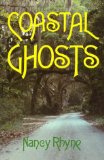 » Cemeteries near Blue Ridge, GA » Find museums in Blue Ridge, GA
Mountain Towns & Countryside /
Family Fun /
Scenic Drives & Self-Guided Tours /
Farms & Orchards /
Blue Ridge Scenic Railway /
Spas & Wellness /
Arts & Culture /
Itineraries /
Annual Events & Festivals /
Live Music /
Cabin Rentals /
Cabins by Owner /
Intown Lodging /
Bed & Breakfasts /
Campgrounds & RV /
Treehouses /
Farm Stays /
Casual Upscale Dining /
Fun Eateries /
Breakfast /
Coffee & Tea /
Dessert Places & Bakeries /
Pizza & Italian /
Southern Style Restaurants /
Groceries & Provisions /
Mexican Restaurants /
Chinese & Asian /
Breweries & Wineries /
Bars & Pubs /
Juice Bars /
Where to Stay /
Getting Here & Maps /
Get the App /
Visitors Guide /
Newsletter Signup /
Accessibility /
Business Directory /
Community Information /
Chamber of Commerce /
Weddings & Groups /
Haunted Blue Ridge Ghost Tours
Haunted Blue Ridge Ghost Tours offers an Appalachian mix of history, haunts and haints in downtown Blue Ridge. Take an evening stroll through Downtown Blue Ridge and hear the tales of this delightful mountain town. Land that once was inhabited by the Cherokee people was founded as Blue Ridge in 1886 along the route of the railroad. From local legends to stories from local folks... we'll explore the History, Haunts and Haints that make our town a "spirited" place to be!
Tours are available on Friday nights. Space is limited. Book online!
Haunted Blue Ridge Ghost Tours East Main St. Blue Ridge, GA 30513
Cookies Policy
This website uses cookies to optimize your visitor experience. Learn More
Quick Search
Location map.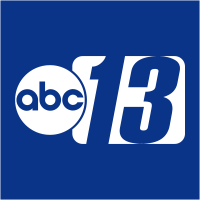 WSET Lynchburg/Roanoke
Spooky Spots: The Blue Ridge Nightmares come out in the Star City
Posted: October 25, 2023 | Last updated: October 25, 2023
The stars aren't the only thing that come out at night in the Star City this time of year.
Especially not at this attraction.
"It's a very detailed, very theatrical event that we put on here. It's not just kids in masks, jumping out - it's as Hollywood as I could possibly make it," explained Anthony Giordano, the creator of this nightmare. "It really does feel like you're in another world."
Giordano is no stranger to haunted attractions.
He's a New Jersey native, who owned and operated the number one haunted attraction in the state.
And he's taken that knowledge and opened up this scare in the star city.
"It's not your typical haunted house, we do things a bit different here at Blue Ridge Nightmares," laughed Giordano. 
Something that sets this attraction apart is the attention to detail.
"We don't rely on the dark primarily to scare people. We really want you to see what's going on. To see those details. We want people to actually look at them and be frightened," said Giordano.
From the set design, to the actors makeup, to the lighting and sounds - this tour of terror may have you thinking this is a Hollywood-level haunt, and it should --
"All the sets are built exactly the way Hollywood would build the sets," said Giordano.
That's because Giordano has some experience in that world.
"I've had academy award credits, I've worked on tv shows, movies. Most people have seen something I've done," said Giordano. 
So we got a chance to see our nightmares come to life.
We started our trip through this post-apocalyptical version of Roanoke.
"I smell victims," said one of the 'residents' of the town.
From a deserted doctor's office...
"How about I reset that knee?" one of the 'townspeople' asked creepily.
To a scary slaughterhouse...
And a creepy car shop...
...You'll see it all on this terror tour.
"Welcome to the Hotel Roanoke," said an 'innkeeper' at a much scarier version of the Hotel Roanoke than the real one. 
Even some Star City staples took it to the next level.
Some of the scares in this haunt -- will knock you right off your feet.
Thankfully -- in the end -- we braved our way through the haunt.
But just barely.
One of the cool things about this haunt is solving the mystery!
Obviously, something happened in this post-apocalyptical version of Roanoke, and it's up to you to determine what that was.
To schedule your own nightmare with the folks at Blue Ridge Nightmares, click here .
More for You
Rashida Tlaib Faces Punishment
I moved my family from California to Texas 2 years ago. A friend warned me we would hate it — 6 months later, other families followed us.
An Irish name is one of the most 'scientifically beautiful' in the world
2023 MLB playoffs: Winner and losers so far, from the pitch clock and home runs to bye weeks and home teams
NYU student, criticized and lost job offer for Israel-Hamas remarks, speaks out
Senate strikes down GOP anti-shutdown amendment creating permanent stopgap
China's Middle East Warship Flotilla Compared to US Carrier Strike Groups
Toyota Chairman Says People Are Finally Seeing Reality on EVs
Early Black Friday sales arrive at Amazon — 17 deals I'd buy now
Researchers discovered a hidden Antarctic landscape under a layer of ice over a mile thick that shows how different the continent looked millions of years ago
Jim Jordan didn't flunk bar exam; Hakeem Jeffries was not Rhodes scholar | Fact check
In the ultimate irony, Russia's obsession with Ukraine may have weakened its power over its other neighbors
Fact Check: Video Shows Turkey Moving a Warship Toward Gaza To Defend Palestinians?
US And China Confrontation Moves One Step Closer
New hires are considering quitting within the first 6 months because of these 3 onboarding issues
At least 6 Trump co-defendants in Georgia election interference case have talked plea deals, and the list most likely won't include Rudy Giuliani
25 Most Dangerous Cities In The U.S. Ranked
Senate passes Kennedy amendment protecting veterans' Second Amendment rights
The Best Thanksgiving Desserts That Aren't Pie
The country that owns the most gold in the world—and see the rest of the top 10
The 15 Most Haunted Places in Georgia to Visit
Disclaimer: This post may contain affiliate links. All hosted affiliate links follow our editorial & privacy policies .
[Updated August 21, 2023] With the state's dark history during the Civil War, Trail of Tears , and the rise of the Ku Klux Klan, it's no wonder that some of the most haunted places in Georgia include haunted hospitals, hotels , lakes, and more.
Historic cities like Savannah and Atlanta are home to many of GA's most haunted places, including famous locations like the Ellis Hotel and The Olde Pink House.
Many of these haunted places in GA are still open to visitors today, whether as operational hotels or restaurants .
They're often included on local ghost tours, and offer a chance to learn a bit about Georgia state history while having a bit of spooky fun.
Read on to learn the stories behind some of the most haunted places in America!
READ MORE: Apple Picking in Georgia: The 10 Best North GA Apple Orchards to Visit
The Most Haunted Places in Georgia Guide
(Arranged geographically & alphabetically)
Ellis Hotel
The Fox Theatre
Oakland Cemetery
Masquerade Nightclub
Rhodes Hall
Euharlee Covered Bridge
Kennesaw Mountain National Battlefield
Lake Lanier
Mount Hope Cemetery
Marshall Place Hotel
Moon River Brewing Company (City Hotel)
Old Candler Hospital
The Olde Pink House
St. Simon's Lighthouse
Windsor Hotel
READ MORE: Fall in the Mountains of North Georgia (Where to See the Best Fall Colors)
Haunted Places in Atlanta GA
1. Ellis Hotel
The Ellis Hotel, the location of the deadliest hotel fire in the U.S., ranks as one of the most haunted hotels in Atlanta.
The hotel's guests have reported hearing screams, smelling smoke, and seeing haunting apparitions in the windows.
Originally known as the Winecoff Hotel , the business was opened by Fleming Winecoff and Grace Smith Winecoff in 1913. The Winecoff hotel fire in 1946 killed 119 occupants, including the 76-year-old owners.
The high death toll was likely the result of inadequate fire safety protocols, such as a lack of sprinklers and fire exits.
Visitors in the years since have regularly claimed to have heard a fire alarm going off in the early hours of the morning, at the precise time the 1946 fire first started.
Want to experience this haunted place in Georgia for yourself? Check rates for the Ellis Hotel on Booking.com !
READ MORE: The 25 Best Day Trips from Atlanta GA
2. The Fox Theatre
Downtown Atlanta's Fabulous Fox Theater has been around since 1929, which is plenty of time for ghostly spirits to latch onto the lavish movie palace.
This haunted building started as a Shriners temple, but ultimately became a grand movie palace that has been saved from disrepair and demolition on numerous occasions.
It's common to see a Confederate soldier who died during the Civil War standing in the window of the theater. Others report seeing a ghostly organ player who played at the Fox Theatre for 24 years, whose ashes are inside the organ!
The Fox is home to the first automated elevator in Atlanta . Some visitors say that a ghost (who is often accompanied by the smell of roses) enjoys playing tricks on riders by pressing buttons for the wrong floors.
This historic theater is part of 90-minute ghost walking tours in Atlanta every year around Halloween.
READ MORE: Fall Fun at the Ellijay Apple Festival (aka Georgia Apple Festival)
3. Oakland Cemetery
The Oakland Cemetery is a famous haunted location in Atlanta GA : It's the oldest and largest burial ground in the city.
Founded in 1850, the cemetery is the final resting place of over 70,000 people, at least 3,000 of which are Confederate soldiers who died in bloody battle.
Some visitors have reported soldiers hanging from trees, or wandering the cemetery, calling out their names in a roll call.
From Confederate soldiers to victims of Yellow Fever, many people who have experienced traumatic deaths have been laid to rest in this Atlanta burial ground.
The haunted cemetery is one of the most haunted places in Atlanta, if not one of the scariest places in Georgia .
Capturing the Spirit of Oakland Halloween tours are a popular autumn tradition in Atlanta. They offer historical tours of Oakland Cemetery after dark on two weekends in late October, just a Georgia's fall colors begin to peak.
READ MORE: The 20 Best Fall Fairs and Festivals in Georgia
4. Masquerade Nightclub
The former Masquerade Nightclub location on North Avenue is an old, haunted building that dates back to the 1890s.
The building was originally known as DuPre Excelsior Mill , then a pizzeria, before being turned into the Masquerade, one of our favorite haunted places in Atlanta, Georgia.
Many people have reported paranormal activity at the now-closed nightclub, which was once one of the most popular places in the city to see live concerts and music festivals .
Local legend suggests a woman died in an accident at the club, and you can still hear her screams when you're standing inside the building at night. Others have reported cold spots appearing randomly throughout the club.
Though no one knows where he comes from, some visitors have even seen the apparition of a tall black man hanging around the historic building.
READ MORE: The 20 Best Pumpkin Patches in North Georgia to Visit
5. Rhodes Memorial Hall
Located on Peachtree Street, Rhodes Hall is an ominous-looking home built in 1904. It's reportedly haunted by Amos Giles Rhodes (of Rhodes Furniture fame) and his wife, who passed away there, along with their ghostly children.
These ghosts try to scare tourists away by any means possible. Mr. Rhodes is said to shout "GET OUT!" repeatedly, while Mrs. Rhodes sometimes appears in mirrors by replacing the face of those looking in.
Sometimes chairs and pictures shake, while the children are often heard laughing throughout the house .
But some visitors say that the basement is home to something far more menacing. The dark, malevolent presence of a man is said to linger in the shadows there.
So perhaps it's best to be wary when touring the ominous castle near the heart of Midtown Atlanta.
READ MORE: The 20 Best Corn Mazes in Georgia (Haunted Mazes, Kids Mazes & More)
Haunted Places in North Georgia
6. Euharlee Covered Bridge
The Euharlee Covered Bridge was rebuilt in the 1880s after a previous bridge washed away, having killed a man. This violent death could be the basis of the bridge haunting , but witness accounts never seem to reference a man.
Varying tales swirl around the covered bridge. Some locals believe that a Native American girl was hung from the bridge's rafters, and some accounts mention hearing a rope shift as the body sways.
But many historians suggest that the real story involved a rambunctious young white girl who was crossing over the river with her father in a wagon.
While they were crossing, she jumped up and her hair got caught in the bridge's rafters. As she came back down, her neck snapped, and she was gone. The creaking sounds are said to be the girl swinging from the rafters by her hair.
Both of these tales are equally horrifying, leaving you imagining their young spirits lingering on the bridge where they died for an eternity.
READ MORE: 6 Incredible Indian Mounds in Georgia to Visit
7. Kennesaw Mountain National Battlefield
The Civil War was brutal, and the Kennesaw Mountain National Battlefield is a testament to that. At least 5,350 men died during one battle, a testament to the bloody nature of war.
It is said that the ghosts of slaughtered soldiers (some of them missing limbs) can still be seen patrolling the battlefield , though they typically disappear before witnesses can get a good look.
Some visitors report hearing these phantom soldiers attempting to end the famous battle, with cannon booms and gunfire off in the distance. Others said they smelled strong odors of blood and gunpowder.
Other guests have said they saw "ghost deer" on the land. These animals reportedly ran directly at witnesses, but as they near, they dissolve into nothing but a slip of mist on the wind.
Visiting this battlefield is spine-tingling, and the history of Kennesaw Mountain makes it an intriguing spot to explore.
READ MORE: The 20 Best Fall Fairs in Georgia to Visit
8. Lake Lanier
Lake Lanier, a 37,066-acre reservoir north of Atlanta, is known for being one of the deadliest lakes in the United States.
More than 200 people have died on the lake since the 1990s, and more than 700 have died there since the lake's creation in 1956.
This haunted lake in Georgia is located between Sugar Hill and White Sulfur Springs, on top of a town that was formerly known as Oscarville.
Oscarville was a prosperous, predominately black community that experienced a horrific amount of lynching, riots, and other racially motivated violence in the early 20th century.
Oscarville was eventually flooded to create Lake Sydney Lanier, which still covers the remains of the town.
Locals claim that souls from the town's cemeteries still haunt the lake , causing some of the mysterious drownings and boating accidents that happen there today.
There have also been numerous alleged supernatural sightings near Browns Bridge .
READ MORE: 25 Fun Things to do in Georgia for Fall
9. Mount Hope Cemetery
Mount Hope Cemetery in Dahlonega GA has existed since before the Civil War, and many ghostly spirits are said to linger among the rare tab-and-slot gravestones there.
Witnesses have given many accounts of unexplainable occurrences, and proof of the specters has also come to light.
Photographic evidence of multiple spirits and an otherworldly mist has hung in the Historic Lumpkin County Courthouse (now the Dahlonega Gold Museum ) ever since it was taken by a librarian in the 1950s.
As for the ghosts in the cemetery, some are said to be Confederate veterans roaming the land where they died, with ghostly figures walking around at night.
The beautiful headstones and remarkable history are fascinating , but the spine-tingling aspects of a nighttime adventure make a trip to visit this marble orchard a must.
READ MORE: The 20 Best Things to Do in Dahlonega GA & Lumpkin County
Haunted Places in Savannah GA
10. Marshall House
Built by Mary Marshall in 1851, the Marshall House is another one of the famous haunted hotels in Georgia.
Guests have reported hearing strange crashing sounds and smelling rotting flesh in the haunted hotel.
The Savannah hotel is one of many buildings in Georgia that were used as a hospital during the Civil War and Yellow Fever epidemics.
During renovations in the 1990s, workers found human remains that were believed to be the amputated limbs of Civil War soldiers.
Aside from the chilling sounds and smells, guests have also been plagued by spirits trying to turn their doorknobs from the outside. The 2nd and 4th floors are particularly notorious for paranormal activity.
If you want to experience the phenomena for yourself, check out the rates for the Marshall House on Booking.com or the Savannah History and Haunts Candlelit Ghost Walking Tour .
READ MORE: The 15 Coolest Covered Bridges in Georgia
11. Moon River Brewing Company
The Moon River Brewing Company is a popular brewery located in what used to be one of the most haunted hotels in Savannah GA.
Formerly known as the City Hotel, the building was used as a hospital during the Civil War and the Yellow Fever epidemic.
The hotel was also the location of a deadly shooting in 1832, when James Stark (a known drunk and frequent troublemaker) was shot by Dr. Phillip Minus.
Some locals say that Stark continues to be a nuisance nearly 200 years after death, haunting the guests and employees of Moon River.
The Savannah building has been featured on popular paranormal TV shows like Ghost Hunters and Ghost Adventures .
READ MORE: The 15 Best Breweries in Georgia
12. Old Candler Hospital
The Old Candler Hospital in the Savannah Historic District is arguably the most famous haunted hospital in Georgia.
It was built in 1804, making it the first hospital in Savannah and the second oldest operating hospital in the U.S.
Obviously many people have died in the Old Candler Hospital. But never more than during the Yellow Fever epidemics of 1820 and 1854, during which more than 1,700 locals succumbed to the disease.
Bodies of dead patients piled up in the underground morgue tunnel, where they waited to be taken to Forsyth Park.
The 300-year-old Candler Oak outside the hospital, which was commonly known as Savannah's "hanging tree," also has an extremely dark history .
Many Savannah locals have reported seeing ghostly apparitions hanging from the tree at night, or haunting the windows and underground tunnels of the hospital.
READ MORE: The 10 Best National Parks in Georgia to Visit
13. The Olde Pink House
The Olde Pink House , one of the most famous haunted houses in Georgia, is known for being haunted by the ghost of its original owner.
James Habersham Jr., who built the home in Savannah in 1789, died under suspicious circumstances.
The official cause of death was listed as "declining health," but many believe that Habersham committed suicide after discovering his wife's infidelity.
Even after the house was turned into one of the city's most popular restaurants , he continued to haunt the building.
Employees of the haunted restaurant in Savannah report seeing tables and chairs that have been inexplicably straightened, or candles lit when no one was in the room.
They'd leave a room, only to return moments later to find the restaurant completely clean and organized. Sounds like a ghost who wants a share of the tips!
Haunted Places in South Georgia
14. St. Simons Lighthouse
The famous haunted lighthouse on St. Simon's Island was constructed in 1872, replacing the old lighthouse that was destroyed during the Civil War in Georgia .
The lighthouse is one of many haunted places near Savannah, Georgia: It's located about an hour south of the city.
One night in 1880, lighthouse keeper Frederick Osborne and his assistant, John Stephens, were said to have gotten into a disagreement about one of their wives.
The argument turned deadly when Stephens shot Osborne, killing him instantly.
Stephens was later acquitted of the murder, but the ghost of Frederick Osborne is said to haunt the St. Simons lighthouse to this day.
Employees have reported hearing ghostly footsteps on the stairs, and tales of lighthouse maintenance being mysteriously completed while they slept.
READ MORE: Appalachian Folklore, Monsters and Superstitions
15. Windsor Hotel
Built back in 1892, the Victorian-style Windsor Hotel is a haunted hotel located in the small town of Americus GA.
The story holds that a young girl and her mother, who was the original housekeeper, died in the hotel after being thrown down an elevator shaft. Their ghosts are said to haunt the hotel to this day.
This haunted hotel in Georgia is still open, and guests have reported hearing bone-chilling screams in the hallways at all hours of the night.
The screams sound like those of a young girl and end quickly, as if she had reached the bottom of the elevator shaft.
If you want to visit one of Georgia's most haunted places, check rates for the Windsor Hotel on Booking.com ! -by Amy Lewis; featured image of Oakland Cemetery in Atlanta GA via Canva
We encourage anyone who loves the Blue Ridge region to learn about the Leave No Trace principles of responsible environmental stewardship.
Stay on marked trails, take only pictures, pack out your trash, and be considerate of others who share the trails and parks you explore.
Remember that waterfalls and rocky summits can be dangerous. Never try to climb waterfalls or get close to a ledge to get a selfie.
When you're exploring the wilderness, it's better to be safe than to be a statistic!
Currently residing in Chattanooga, Tennessee, Amy is an English teacher and soccer coach who grew up in the Appalachian Mountains. After moving to Knoxville in middle school, her mom slowly introduced her to all things outdoors, including backpacking, hiking, camping, and biking. She spent her weekends in high school swimming at the Sinks or camping at Cade's Cove. After attending college at ETSU and UTC, Amy moved to Nashville, where she lived and travelled in a Dodge Sprinter van for a year, before moving back to Chattanooga. Amy is excited to share her passion for the outdoors through her writing!
Happy Halloween from North Georgia!
Instead of packing into the crowded streets of Atlanta for Halloween events, venture to a less crowded and calmer atmosphere for hauntingly good times with family and friends in North Georgia! Safe spaces to go trick or treating, costume contests, family-friendly fun, pumpkin patches , Halloween festivals, and haunted houses are just the start of a memorable Halloween experience in North Georgia.
Plus, October weather decorates the Blue Ridge Mountains with colorful fall leaves, which is a gorgeous reason to visit on its own. And you can stay in a mountain cabin rental with relaxing and entertaining amenities for an unforgettable North Georgia vacation this Halloween season.
Halloween Fun in North Georgia
What better way to make the most of October in the Blue Ridge Mountains than to spend some time at Halloween events and attractions? Some of the best things to do and enjoy for Halloween in North Georgia include face painting, live music, arts and crafts, costume contests, and eating mountains of candy!
Spooky Vibes in Blue Ridge Downtown Blue Ridge invites YOU and your family or friends to dress up and collect candy from local shops and businesses. Everyone adorns their windows, cafes, and stores with autumn and Halloween decorations to make your fall experience extra special in North Georgia. Pets are also welcome! There's a costume contest every year with cool prizes, and Halloween movies play for FREE in the park at dusk.
Trick or Treating in Ellijay Walk around the square in downtown Ellijay and spot vampires, ghosts, ghouls, goblins, pirates, ninjas, royalty, fairies, cartoon characters, adorable animals, werewolves, witches…you name it! Everyone's welcome to dress up and grab candy from local shopkeepers on All Hallow's Eve in the North Georgia Mountains. You can also participate in the Fall Festival at First Baptist Church, where there's a costume contest and even more treats!
Hometown Halloween in Blairsville Typically held on the Saturday before Halloween night, the family-friendly Hometown Halloween event in Blairsville features 50+ vendors, games, plus spooky (but not too spooky) decorations, like jack-o'-lanterns, skeletons, witch hats, scarecrows, webs, bats, and cats. It's a fun atmosphere to wear a costume, collect candies and goodies, and sip hot chocolate or spicy apple cider.
Dark Rows Haunted Corn Trail in Dawsonville An outdoor attraction lit by moonlight and filled with all the heebie-jeebies you can handle for Halloween, Dark Rows Haunted Corn Trail in Dawsonville offers the right amount of chill and thrill. Held at Uncle Shucks Corn Maze & Pumpkin Farm every Friday and Saturday night in October, you can also play in the corn maze, ride wagons, shoot corn cannons, walk goats, and roast marshmallows at a bonfire!
Fright Fest at Six Flags Over Georgia Held mid-September through Halloween, Fright Fest at Six Flags Over Georgia is not for the faint of heart… Daytime means treats for the kiddos, but nighttime welcomes the worst of the supernatural and is best suited for those at least 13 years of age. So, if you're looking for real haunts in North Georgia, screams, scare zones, and disturbing shows are waiting at Six Flags this Halloween. Plus, there are roller coasters and funnel cakes!
Haunted Houses in North Georgia
Halloween wouldn't be complete without some of the best haunted houses in Georgia! Not to mention, the North Georgia Mountains are the perfect setting for spine-tingling strolls on haunted trails, ghost tours, and cursed hayrides…
Haunted Helen at the Alpine Fun Factory in Helen
Haunted Hills Farm in Jasper
Paranoia Haunted House in Canton
House of Four Scythes Haunted Attraction in Cumming
Mountain Cabins for YOU
Once you've had your fill of All Hallow's Eve fun in North Georgia, return to unwind with your candy spoils at a cozy mountain cabin . Keep the momentum going with s'mores around the firepit, games in the rec room, your own Halloween party, or scary movies in the theater. Or slow down with a glass of local wine , a book by the crackling fireplace, or a soothing soak in the bubbly hot tub under the stars.
During the day, enjoy breathtaking views of the changing leaves dangling from treetops, dotting mountain peaks, or falling into the Toccoa River while sipping coffee or cocoa in a rocker. Cook homemade meals and bake treats in the fully equipped kitchen or fire up the grill for a cookout together. You can also take advantage of a convenient location to downtown attractions, shops, and eateries. Book a mountain getaway with family and friends and plan haunted adventures for your upcoming Halloween in North Georgia!
Previous Post
Day Trip to North Georgia Off the Beaten Path
25 days of christmas in the mountains.
Affiliations
Property Management
Lost and Found
Location Search
Big Canoe Vacation Rentals
Blue Ridge Vacation Rentals
Ellijay Cabin Rentals
Pet Friendly Vacation Rentals
Cabin Rentals with Hot Tubs
Search All Rentals
Amenity Search
Georgia Cabin Rentals with Hot Tubs
Cabins with Pools
Mountain View Vacation Rentals
Large Group Vacation Rentals
Phone: 1.800.580.5524
Email: [email protected]
Office Open: Mon - Sun
Haunted Blue Ridge Ghost Tours
An Appalachian mix of History, Haunts and Haints
PLEASE REMEMBER! The tour takes approximately 90 minutes (an hour and a half) and you'll leisurely walk with stops about 1 mile through Downtown Blue Ridge.
Please check your booking date guest that come on a night they don't have a reservation for will most likely be asked to return on the date they reserved..

Georgia Nearby Towns
Mineral Bluff
Mc Caysville
Copperhill, TN
Culberson, NC
Ducktown, TN
East Ellijay
Turtletown, TN
Blairsville
All Georgia Cities
Explore Another City
Subscribe to our RSS
Follow us on twitter
Follow us on Facebook
Select a City
Blue Ridge, GA
Georgia Halloween Events
Halloween Events!
Searching for the best place to find Halloween Haunted Houses and Halloween events in Blue Ridge, GA? Look no further as we have pulled together the best list of Halloween happenings for Georgia. Use this list below to find the best Halloween events and happenings in your area or browse through our spooky list of Halloween Trick or Treating events, Halloween Parades and more in GA.
Hunting for scares and screams in a Georgia Halloween Haunted House near Blue Ridge? We've got you covered.
In need of a jack-o'-lantern? Check out our collection of pumpkin patches, farms, and stands near Blue Ridge, GA.
Find Georgia Halloween Events!
Corn maze and pumpkin patch, little explorers halloween, boo brunch & bunco, trunk or treat farmers market, trunk or treat at farmers market, trunk or treat, hnba's witches night out, covid-19 resources, find georgia haunted houses, brothers talmadge funeral home and casket company.
Rotten Rusty Haunted House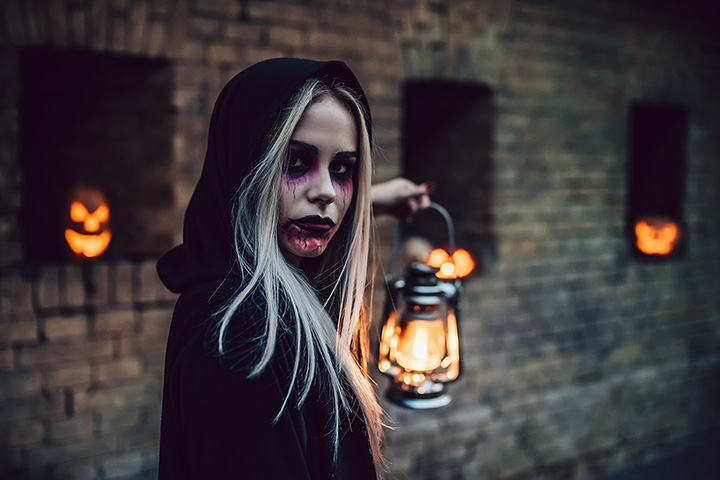 Hell's Gates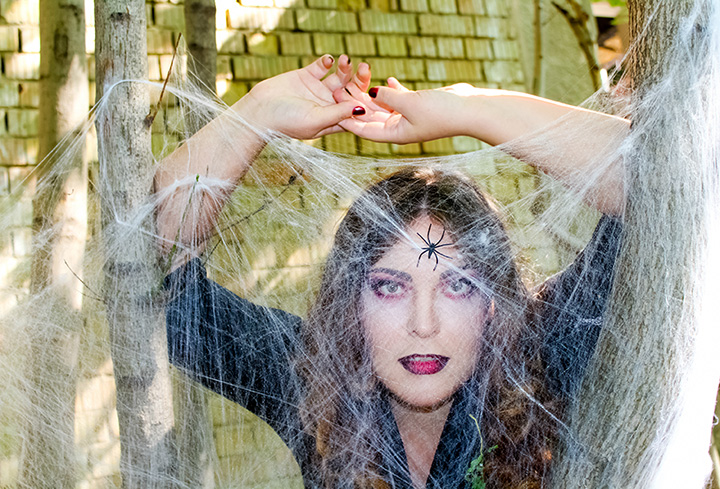 House of Horrors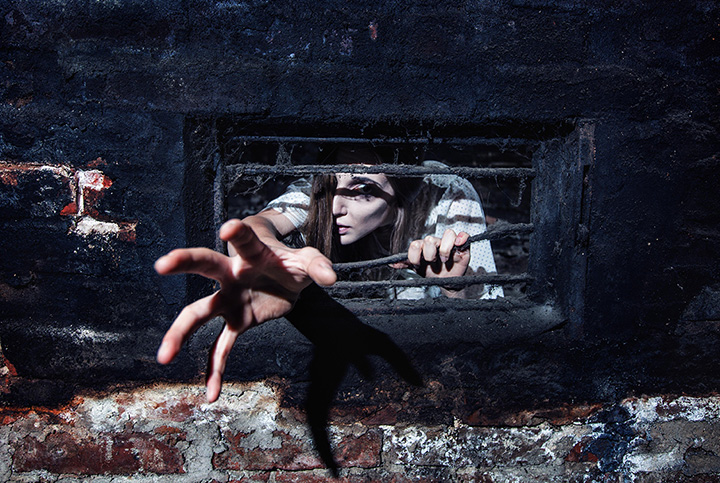 Mayfield Haunted Trail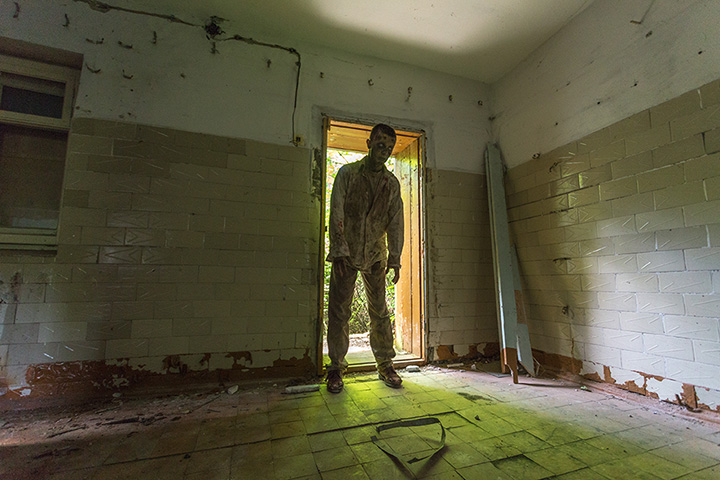 The Scream Chamber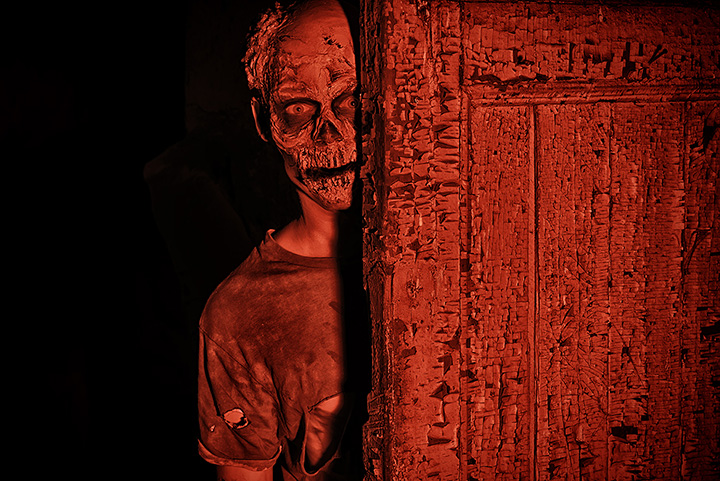 Paranoia Haunted House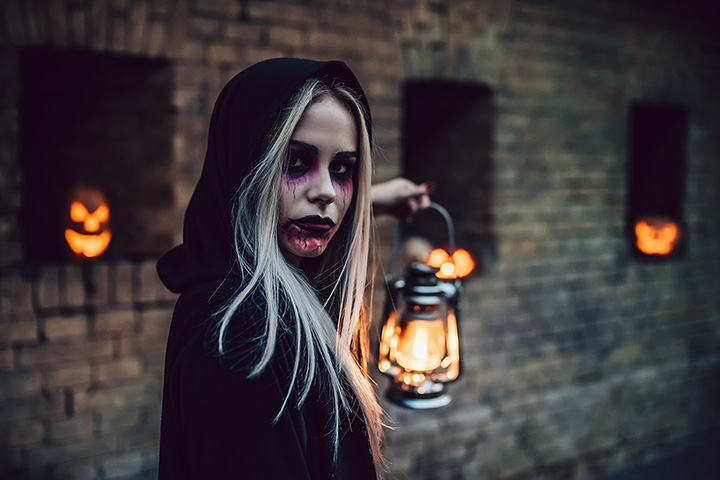 House of Four Scythes Haunted Attraction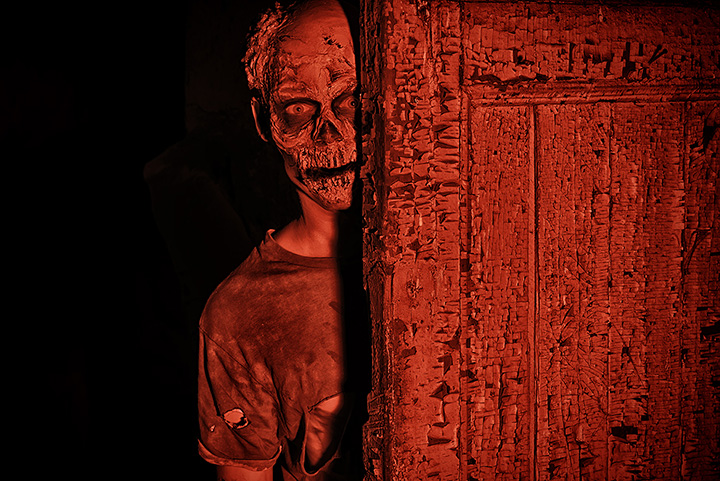 The Haunted Barn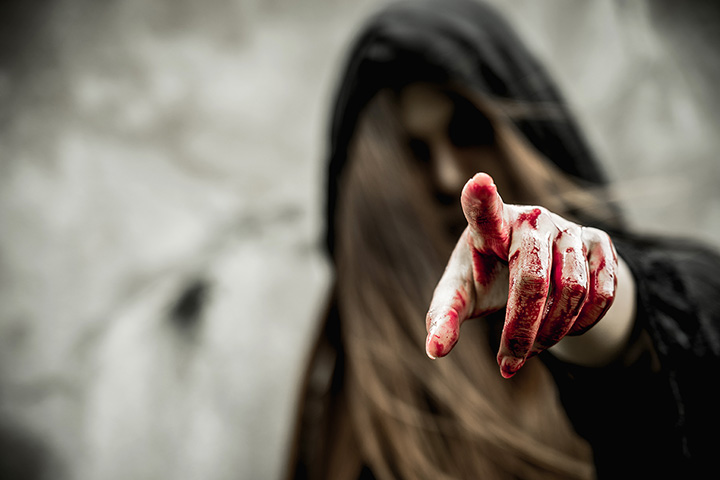 The Haunted Barn Chattanooga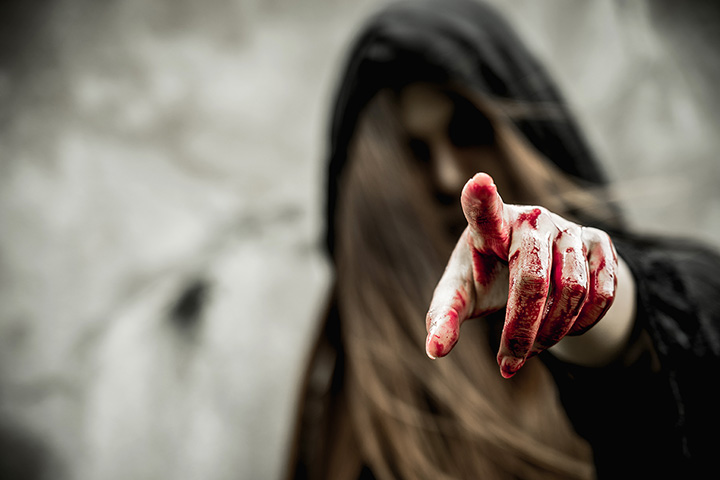 American Red Cross News - Give Something That Means Something
American Lung Association October News: RSV, Clinical Trials, Fall Allergies, Asthma Education
American Red Cross News - Families Have Just Two Minutes To Escape A Home Fire
School Closings View our updated school closings list.
Local schools find education near you., local groups view all the organizations in your community., businesses vfind popular businesses near you., jobs looking to work locally try these listings we found., list your organization.
Do you have a non-profit Organization that you'd like to add?
Post An Event
Promote your event to the community.
Submit A News Release
We want to hear about the latest and greatest story that's happening within our community.
Free: See How You're Listed
On Yahoo, Yelp, SuperPages, AmericanTowns and 25 other directories!
Improve Your Listing
Add your social media links and bio and promote your discounts, menus, events.
New Businesses
Be sure your listing is up on all the key local directories with all your important content (social links and product info).
20 million people rely on AmericanTowns each year to find & share local information.
All North Georgia Blue Ridge Cabin Rentals
Cabin Rentals by Name
Advanced Search
Downtown Blue Ridge GA Cabin Rentals
Ellijay GA Cabin Rentals
Lake Blue Ridge Cabins
Toccoa River Cabin Rentals
Lake Nottely Cabin Rentals
Blairsville Cabin Rentals
Old Toccoa Farm Golf Vacation Rentals
Availability
About Blue Ridge, GA
Old Toccoa Farm
Blue Ridge Georgia Blog
Blue Ridge GA Activities
Educational Things To Do Blue Ridge
Self Guided Maps
Facts About Blue Ridge
Media Story Ideas
Driving Directions
About Our Company
Property Management
Rental Policies
Our Commitment to Cleaning Standards
Join Our Team
Office Hours
Owner Login
Tag: haunted house
Top 5 blue ridge adventure cabins.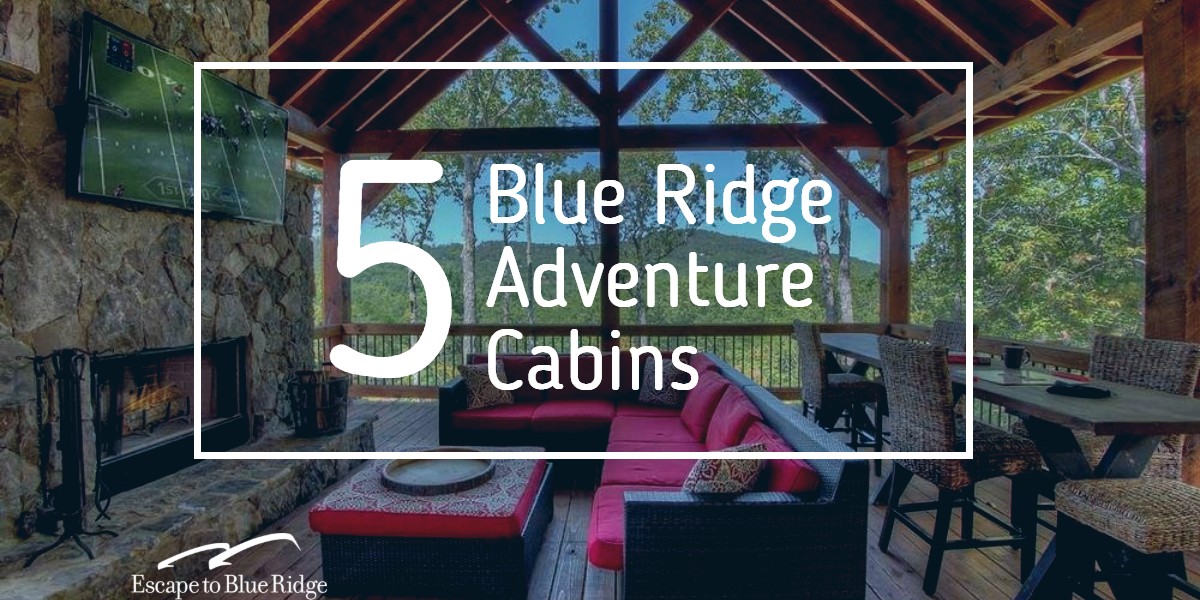 Sometimes it's challenging to motivate for outdoor fun when it is so chilly outside. However, being active outdoors is a great way to enjoy the mountains in a whole new way. Not only is it less crowded, but there are no bugs to contend with! To make the most of your outdoor adventure and not be cold and uncomfortable, layer your clothing so you don't wimp out and head back for the cabin. Here are a few inspiring North Georgia cabin rentals to keep you active in and around Blue Ridge.
A River Runs Through It
The Aska Adventure Lodge is located in the much sought after Aska Adventure area. Did you know Aska is the Cherokee Native American word for "winter retreat"? However, this cabin is perfect in every season. The Lodge has three bedrooms and three bathrooms and can easily accommodate ten people with king beds in the two master suits, a queen bed in the guest room, and two futons in the loft and game room.
This retreat is conveniently located less than five minutes from the quaint town of Blue Ridge, Georgia. Nearby access to the Toccoa River and Lake Blue Ridge is easily accessible. Our friend, Dell Neighbors, at Fly Fishing North Georgia would be happy to take you on a guided fly-fishing trip to the area's many cold-water streams and rivers. When you return from a great day of fishing, you can throw your freshly caught trout on the grill of your expansive deck and reflect on the successes of the day. Cap off your evening by lighting the outdoor fireplace and relax on the deck as the sun sets behind the expansive Blue Ridge Mountains.
A Gallop and a Trot
Vista Ridge is a distinctive Georgia mountain cabin rental that offers the peaceful get away from your everyday life that you are craving. Named for the spectacular view that overlooks the Toccoa River and stretches all the way to Tennessee and North Carolina, this four-bedroom, three bath home is your perfect base camp to explore the Blue Ridge area. To get a better feel for the view, saddle up a horse with our friends at Blanche Manor and go on an adventure through the unspoiled beauty of the mountain wilderness.
After a long day on the trails, soothe your sore muscles in the hot tub and watch the sun set behind the mountains. Back inside, turn on the gas fireplace and snuggle into the leather couches. Before your weekend is over, challenge your partner to a game of pool in the game room and make the looser take you out to a fabulous dinner at Harvest on Main .
Fly Like an Eagle
Eagles Landing is as bold, majestic and unique lodge that is the epitome of rustic elegance. This spacious custom home has seven bedrooms to accommodate nineteen guests. Situated directly on Lake Blue Ridge, this spectacular showplace has incomparable views of the surrounding mountains. The hand-carved spiral staircase spans four floors, from the unique loft down to the terrace level where you will find the "grown-ups' game room". There are three decks spanning the length of the home, a hot tub, swings, and a picnic table to enjoy views and privacy that cannot be found anywhere else.
Close by you can channel your inner eagle and zip through 165 acres of beautiful North Georgia mountain property with our friends at Zipline Canopy Tours of Blue Ridge . Here, you'll experience the mountains from the treetops, you'll zip into the valley, soar over pastures, and cross over Fighting Town Creek. From 75' in the air you can squeal with delight take off on 6,000 feet of cable, crossing thirteen platforms and three walking bridges.
A Walk in the Woods
It's impossible to walk in the woods and be in a bad mood at the same time. Fortunately, the mountains are rich with hiking trails to explore and Take a Hike cabin is the perfect home base. Beautifully situated on Mt. Pisgah, this cabin overlooks absolutely fantastic mountain views. It also has three massive decks to enjoy them and from where you'll be inspired to plan the many and nearby open-air activities that surround you. This home has great sleeping accommodations for up to 7 people and is a perfect set up for two families vacationing together or a good-sized group.
Explore the Cohutta Wilderness just off of your back porch where you can pick from delicious blueberry and blackberry bushes for snacking along your easy hike to a waterfall, cave or to Colonel Magnum's memorial. A quick ten-minute drive will get you to major hiking trailheads including Dally Gap, Jacks River, Benton Mackaye and Hemptop. Whichever route you choose, you will find peace and tranquility both in the woods and back at the cabin.
Fightingtown, but the good Kind
High up on the mountain crest, located in the clouds is a spectacular cabin called Almost Heaven . This real log exterior home has graceful windows, an affable front porch and happy hunter green roofing. Almost Heaven is snug in the treetops of an enchanting forest that makes for natural framework around layered panoramic mountain views. The interior of the home includes a smartly laid out, open first level with everything you'd need in cozy reach. In this home, you are steps away from a fully stocked kitchen, dining area and rock breakfast bar.
Here, most guests live on the decks overlooking amazing mountain views. On the main level, there is a stainless gas grill and a covered dining / lounging area. If that isn't enough, the lower level offers a full array of recreation with a pool table, ping pong and air hockey. Additionally, the lower level has a large covered outdoor living and dining area with a wood burning fireplace and a 6 person hot tub with spectacular long range mountain views. Here, are also steps that lead down to a beautifully crafted outdoor fire pit area with built-in seating. This is a perfect spot to catch up with one another while roasting marshmallows and gazing out toward the spectacular North Georgia Mountains.
Fightingtown Creek Nature Park is now open and is just steps from Almost Heaven ! Phase One of the 190-acre park includes 3.6 miles of biking/hiking trails. Coming soon will be an additional 7 +/- miles of trails in addition to a disc golf course, apiary, picnic areas, nature based interpretive signage, native plants and wildlife supportive items.
Blue Ridge Halloween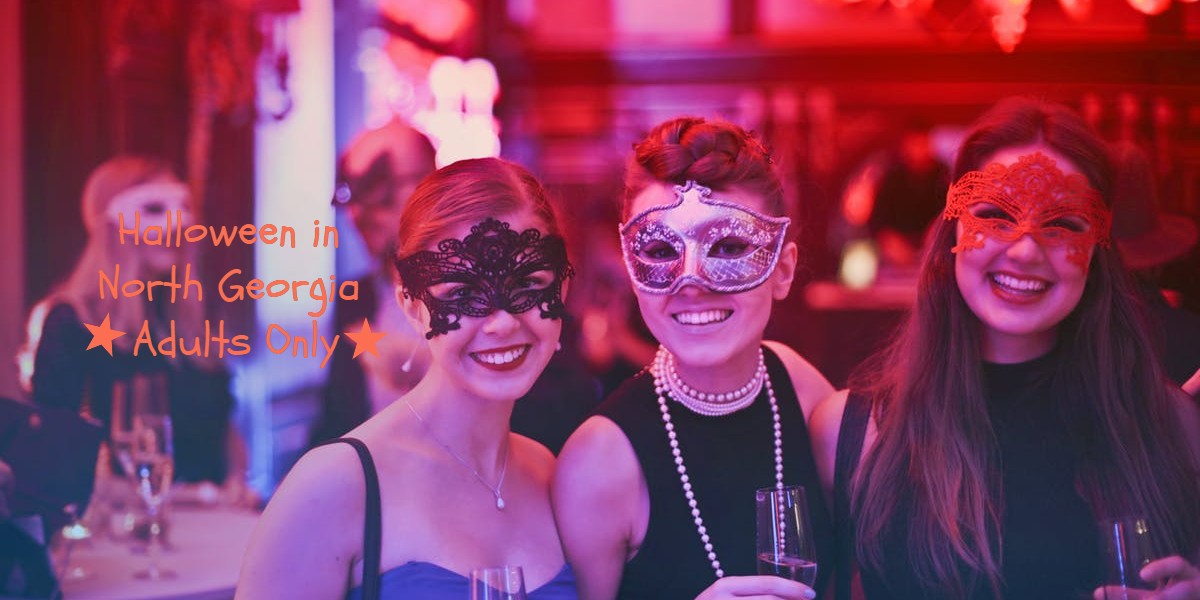 When it comes to Halloween the first thing that comes to mind is all the miniature ghosts and goblins running around seeking out candy by the truckload. Halloween doesn't have to be just for the little ones, there are a lot of fun things for adults to enjoy. So, channel your inner child, get out your best costume, and prepare to be spooked in Blue Ridge!
Adult Only!
Have you heard about Old Man Jones? Legend has is that Old Man Jones owned most of the section of Blue Ridge where the Fairgrounds now reside. In the late 1800's Mr. Jones suffered more personal tragedy than many realized. In keeping with the fashion of the day, these "happenings" were not public knowledge and were never published in local papers. Come see the history for yourself or are you too scared? If you dare to purchase tickets, Click Here .
Shadow Ape Returns to The Blue Coyote Bar and Grill on Friday, October 26th from 8pm-11pm. Put on your best costume for the and enjoy the Halloween Costume Bash while jamming out to Classic rock, 90's alternative and Southern rock. On Saturday, October 27th The Bone Daddys will have you tearing up the dance floor. Maddie invites everyone to come out for a Spooktacular good time! Let her know Escape To Blue Ridge sent you.
The Boat Dock Bar and Grill at the Lake Blue Ridge Marina is hosting a Bon Voyage Costume Party on Saturday, October 27th. Oh and hey, hey it's the Georgia/Florida game! Enjoy food and drink specials all day and the party heats up around sunset!
A Halloween Costume Party and Live Music will be going down at the Copperhill Brewery this Saturday, October 27th from 6pm-10pm. You know why you need to go? Because they have your favorite Ichabod Pumpkin Pie Ale on tap!
Family Friendly
The Blue Ridge Scenic Railway is hosting a Harvest Festival on Saturday, October 27th from 11am-3pm. Enjoy games for all ages, live music by The Whistle Stop Band, interactive displays, delicious carnival snacks, face painting, prizes, costumed characters, and plenty of photo opportunities!
Fall-O-Ween Fest at Mercier Orchards features tractor rides, pumpkin decorating, face painting, carnival games, a movie in the orchard at dusk and more on Saturday, October 27th from 12pm-7pm.
Have little ones to take trick or treating? Ellijay, Blairsville, Blue Ridge, and Copperhill all have safe trick or treating options in their downtown areas. Ellijay has festivities beginning at 5pm and continuing until 8pm . Trick or treat around the Square in Blairsville from 6pm-8pm. In Blue Ridge, the Halloween Safe Zone begins at 5:30pm. Trick or Treat the merchants in the twin cities of McCaysville, GA and Copperhill, TN. on from 5pm until 7pm.
Quick Links
Explore Blue Ridge
Privacy Policy
Copyright © 2023 Escape to Blue Ridge. All Rights Reserved.
Website Design by InterCoastal Net Designs

1 Market SQ Roanoke, VA (540) 342-5700
Signed in as:
Hours & Rates
Performances
Board of Directors
Atrium/Boardroom Rental
Weddings at The Penthouse
Blue Ridge Nightmares
Privacy Policy
Blue Ridge Nightmares at Center on 9th
Center on 9th is located on 9th Street in the historic Roanoke Industrial Center and is the home of Blue Ridge Nightmares, an artistic haunted house with details and concepts unparalleled in our area. In partnership with New York and Hollywood Creative Director and Special Effects Artist, Anthony Giordano, a vintage downtown main street has been built inside a 60,000 sq. ft. warehouse. It is the home of several recreations of historic Roanoke Valley businesses, trapped in the past, to create a haunting scene during the month of October. The rest of the year the space is available to rent for events, concerts, parties, conventions, and so much more! Blue Ridge Nightmares hopes to foster the growth of technical performing arts in our area by providing education and support to the region's performing arts community as well.
Stay up to date on the new creations, event and more!
Copyright © 2023 Center in the Square - All Rights Reserved.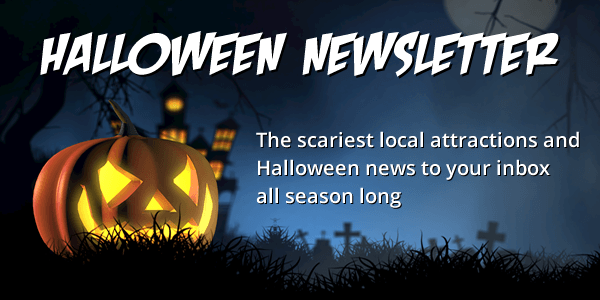 Advertisement

Haunted Houses & Halloween Attractions in Georgia
Newsletter Signup
Subscribe now to receive scary good savings, updates & more in October.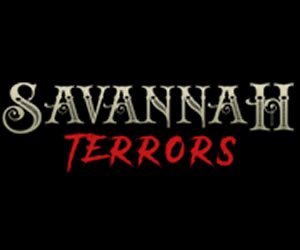 Located in Savannah (757) 532-8805--> Next open 10/26/23
Savannah Terrors Tour Embark on an encounter with the captivating Savannah Terrors. Let Savannah Terrors guide you through the chilling mysteries of this picturesque city, where authentic tales of lurking ghosts unfold on its shadowed streets. Within the murky origins of the 13th Colony, death, disease, war, and mournful Indian spirits laid the groundwork for Savannah's haunting... Read More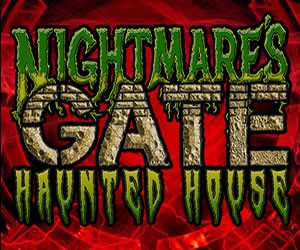 Nightmare's Gate Haunted House
Located in Douglasville 404-275-2757--> Next open 10/27/23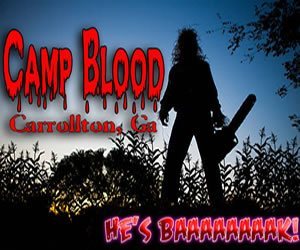 Located in Carrollton 770-854-2267--> Next open 10/26/23
In a sleepy little town just south of Carrollton, Georgia there lies a trail in the woods that few have dared to walk....... Most Run For Their Lives! Camp Blood has been scaring the "Yell" outta folks for 30 years with it's version of redneck humor and horror. "Cajun Carnage" a walk through a deserted (or is it?) backwoods town out in the middle of the swamps where you have to find you way t... Read More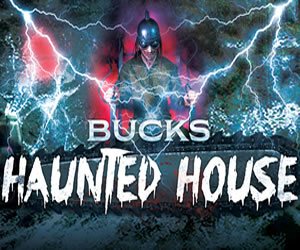 Located in Atlanta 404-869-8003--> Next open 10/26/23
Buckheads Only Haunted House - Two Choices Kid Friendly and Adult Horror On a scale of 1-10, you get to choose how scary you want it to be. We have animatronics, jump scares, crazy costumes, holograms, swamps and actors. Read More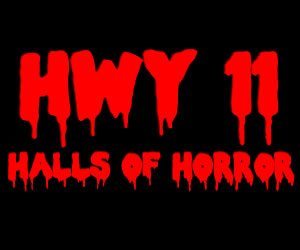 Located in Gray (478) 808-9073--> Next open 10/27/23
What makes an impressionable young teacher "go bad"? Is it the school staff or administration? Perhaps the students? Or even their parents? Find out what really happened at the Highway 11 Public School - if you dare. It's said that one teacher had enough and did "something" about it. What went so terribly wrong??? Rumors persist to this very day... The only way to know for certain is to see for ... Read More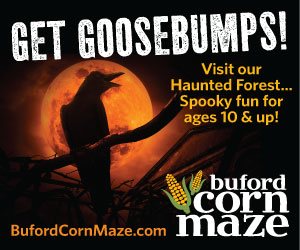 Buford Corn Maze & Haunted Forest
Located in Buford 678-835-7198--> Next open 10/26/23
Looking for a place to be scared silly? Visit our Haunted Forest. The 20-minute haunt attraction comes alive at night and takes guest through a winding maze inside and out. The Haunted Forest is not recommended for children under the age of 8 unless accompanied by an adult. There's also a "chicken route" for those too scared to take the full challenge! The corn maze, hayride, p... Read More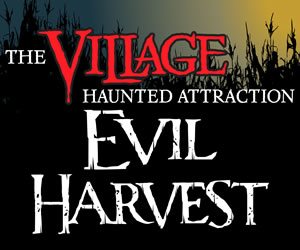 Located in Fairburn 770-964-8575--> Next open 10/27/23
The Village Outdoor Haunt Experience is a unique, two-part event that incorporates a carnival-style midway with games, food, beverages and music in an area called The Courtyard, and a ticketed walk-through outdoor haunt titled The Village - all located on the grounds of the Georgia Renaissance Festival. The haunt includes some intense, graphic scenes that incorporate simulated blood, fl... Read More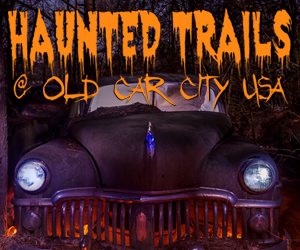 Haunted Trails @ Old Car City, USA
Located in White 770-606-3555--> Next open 10/27/23
Welcome to the Atlanta area " Fright or Flight" HAUNTED TRAILS @ OLD CAR CITY, USA. Nestled in the foothills of N. W. Georgia Mountains where the same family has owned and operated for over a century These cars are buried in miles and miles of worn trails. There is a story for each car that you can only imagine how it came to rest in this Rust & Chrome graveyard. As you walk in the ... Read More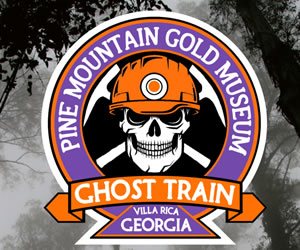 Located in Villa Rica 770-550-6119--> Next open 10/26/23
This year's Ghost Train is almost here! In addition to the Ghost Train itself, we will have a walk-through Haunted House, food vendor, photo ops, and our nightly bonfire! Read More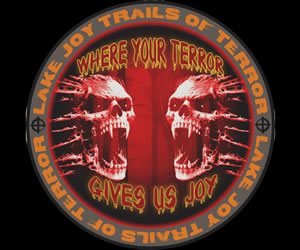 Lake Joy Trails of Terror
Located in Kathleen 478-338-4062--> Next open 10/27/23
The weather starts to cool down, But wait did you see that clown? Not sure what's going on in the trees, It seems like things were set free. Deep in the trail I hear laughter mixed with screams, Did I just see something from those dark dreams? Come send help for me because I am on the run, I fear for my life but they tell Let's have some fun! Come out for the... Read More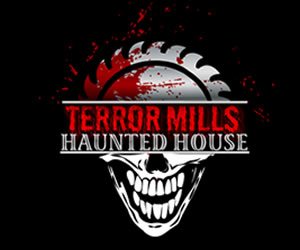 Terror Mills Haunted House
Located in Jackson 678-371-0957--> Next open 10/26/23
Step into the halls of an abandoned school at Terror Mills Haunted House. Navigate through the eerie corridors, encounter restless spirits, sinister surprises, and bone-chilling thrills at every turn. Join us for a night of fear and fun that you'll never forget. Read More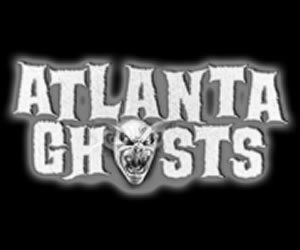 Located in Atlanta 844-757-5657--> Next open 10/26/23
Join us on a ghost tour of the Midtown District to unlock Atlanta's hidden and incredible stories across hundreds of years of history that have resulted in frightening hauntings experienced by residents and tour guests alike. Atlanta Ghosts tour is a journey through downtown Atlanta's most haunted hotspots. On our ghost tour, you'll explore both the paranormal and historical worlds of each o... Read More
Featured 2023 Halloween Events
Pumpkin Patch at Copper Creek
Dread Hollow
Haunted Corn Maze at Copper Creek
Screamz Haunted Experience
Ringgold Haunted Depot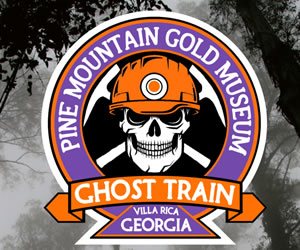 Georgia Halloween Events
Halloween event list including haunted houses, corn mazes, hayrides, spookwalks, home haunts, and more.
Haunted Houses (18)
Haunted Hay Rides (4)
Zombie Hunts & Shootouts (2)
Haunted Mazes / Haunted Corn Mazes (6)
Haunted Trails (12)
Pumpkin Patches (29)
Home Haunts (7)
Paranormal Events (2)
Theaters & Plays (2)
Halloween Festivals & Parades (1)
Ghost Tours (5)
Halloween Parties & Nightlife (2)
Escape Games (12)
Scream Parks (1)
Hay Rides (Kid Friendly) (24)
Not-So-Scary Haunted Houses (Kid Friendly) (5)
Kids Parties (1)
Safe Trick or Treating (4)
Pub Crawls (1)
Mazes / Corn Mazes (Kid Friendly) (23)
Other Events (32)
Haunted Museums (1)

Scarehouse of the South
Haunted Montrose
Hell's Gates
Containment Haunted House *Closed for 2023.
Haunted Trail of Fears

Yahoo Farm Cosmic Corn Maze & Haunted Hayride
Haunted Hollow Farm


Poppell Farms
Haunted Forest of Statesboro
Trail of Terror

Georgia Real Haunted Places
Check out Georgia's Real Haunts, where ghosts, ghouls, and apparitions make their home year round! Across Georgia, there are tons of houses, cemeteries, and places that are truly haunted - get all the gory details about Georgia's Real Haunts right here!
Real Haunted Houses (29)
Real Haunted Lakes & Waterways (3)
Real Haunted Hotels & Lodging (20)
Real Haunted Cemeteries (4)
Real Haunted Bridges & Overpasses (1)
Real Haunted Places (20)
Real Haunted Army Posts / Battle Grounds (2)
Real Haunted Hospitals & Asylums (1)
Real Haunted Colleges (7)
Real Haunted Theaters (5)
Real Haunted Museums (5)
Real Haunted Restaurants & Bars (8)
Real Haunted Nature & Outdoors (ie. Haunted Woods) (4)
Bangor Daily News
Maine news, sports, politics, election results, and obituaries
Auburn haunted house stirs controversy over perceived violence against women
Share this:
Click to share on Twitter (Opens in new window)
Click to share on Facebook (Opens in new window)
Click to share on Reddit (Opens in new window)
Click to print (Opens in new window)
Click to email a link to a friend (Opens in new window)
A haunted house in Auburn is causing some controversy.
Wallingford's Fruit House hosts a haunted house every year called "Nightmare on the Ridge."
But this year, some community members are speaking out about some of the material inside.
Some people took issue to the sight of a woman being sawed in half, according to the Sun Journal.
A couple of local people suggested the piece depicted violence against women.
"We had a mannequin, who unfortunately was a female that we were preparing to feed to the demon. And in his diet, we have everything, male, females, and it just happened to be female. Poor choice of a place, maybe, where the saw was placed, which was what caused the controversy," said Peter Ricker, with Wallingford's Fruit House.
Organizers of the haunted house told the Sun Journal that they've had that piece on display for years and didn't recall there being complaints in the past.
More articles from the BDN