Disney Cast Life
Disney Surprises Haunted Mansion Cast Members with 'Haunted Mansion' Movie Premiere Invites
by Adam Earnhart , Communications Manager, Disney Parks, Experiences and Products
Somewhere beyond where hinges creak in doorless chambers, some of the Haunted Mansion's most esteemed caretakers around the world recently received a spirited surprise met with utter shock and delighted excitement.
Soon, Disney's "Haunted Mansion," inspired by the classic attraction, will materialize in theaters beginning with a special premiere screening this month at a charmingly chilling location. In honor of its Disney Parks lineage, a #DisneyCastLife group of cast member maids and butlers from each Haunted Mansion attraction around the world has been invited to walk the red carpet and see the advance screening!
Not only does this brigade of 10 cast include representatives from the original Disneyland Resort attraction, and its sister versions at Walt Disney World and Tokyo Disney Resort —but also rides inspired by it, including Phantom Manor at Disneyland Paris , and Mystic Manor at Hong Kong Disneyland . The grim grinning hosts will further socialize as they enjoy additional experiences together at Disneyland Resort.
View this post on Instagram A post shared by Walt Disney World Ambassadors (@wdw.ambassador)
Some of them carry lifelong affinities for hitchhiking ghosts. "This is where I've wanted to be since I was seven years old," said Shannon Miller, who will represent the Magic Kingdom Park attraction with Matthew Desilets. "When I rode it for the first time, I just fell in love with it… my mom tells the story all the time of when I said I was going to work at the Haunted Mansion!"
View this post on Instagram A post shared by Disneyland Resort Ambassadors (@disneylandambassador)
"When I was a little girl, I would go to Disneyland and cry on every single ride because it was too scary," laughed Maddie Liu (above, with fellow representative Alex Salinas), who will help welcome the group representing the Disneyland park attraction. "But I just always really loved the vibe of Haunted Mansion… New Orleans Square was my happy place as a kid."
Other group members are about to live out longtime dreams. "Since the beginning of my Disneyland Paris story I've been connected to Haunted Mansion," said Yoann Langlois (above left), who will join Amélie Fuentes (right) representing Phantom Manor at the premiere. "This will be my first time in California. I cried when I found out… it took me 3 or 4 days to process. I have to get ready!"
"When I heard I was selected for this opportunity, I couldn't tell if I was dreaming or it was real," said Noriko Kubota (above left, with fellow representative Yuya Sato), who has worked at the Haunted Mansion attraction at Tokyo Disneyland for nearly two decades. "This is my first time visiting Disneyland, so not just experiencing the 'Haunted Mansion' movie, but being able to go to the original park Walt Disney created is something I'm quite honored by."
"This is our first time to visit California," agrees Taeny Poon (above left), an 11-year Hong Kong Disneyland cast member representing Mystic Manor , which she helped open in 2013. "We have been wanting to go for a long, long time, and we're very excited we can visit!" said Taeny, who will be joined by teammate Annto To (above center).
We're sworn to chilling confidentiality on the private premiere details, but look alive and follow @DisneyParks channels to see all the frightful fun. Then, mark your calendar and make final arrangements to see "Haunted Mansion," directed by Justin Simien (a former Disneyland Resort cast member himself), debuting in U.S. theaters July 28.
Safe travels to our #DisneyCastLife intercontinental contingent. There's no turning back now…
Topics: Disney Cast Life
What a wonderful opportunity for our Haunted Mansion cast!!
Other Stories by
Disney Parks Cast Members Materialize at the 'Haunted Mansion' World Premiere
Mickey's toontown brings a disneyland cast member mother's family story full circle, sign up to get interesting news and updates delivered to your inbox from the disney parks blog.
By submitting this form, you are granting Disney Parks Blog permission to email you. You can revoke permission to mail your email address at any time using the unsubscribe link, found at the bottom of every email. We take your privacy seriously. For more information on our data collection and use practices, please read our Privacy Policy .
By providing my email address I'd like to receive updates, special offers, and other information via electronic messages and postal mail from Disney Destinations, LLC and other members of The Walt Disney Family of Companies.
You can withdraw your consent for these messages at any time. For more information on our data collection and use practices, and managing your preferences, please read our privacy policy .
The Definitive Voice of Entertainment News
Subscribe for full access to The Hollywood Reporter
site categories
Disney sets 'haunted mansion' release date for 2023.
The film, starring Rosario Dawson, will bow on March 10, 2023.
By Aaron Couch
Aaron Couch
Film Editor
Share this article on Facebook
Share this article on Twitter
Share this article on Flipboard
Share this article on Email
Show additional share options
Share this article on Linkedin
Share this article on Pinit
Share this article on Reddit
Share this article on Tumblr
Share this article on Whatsapp
Share this article on Print
Share this article on Comment
Disney has scared up a release date for Haunted Mansion . The film is set for March 10, 2023, the studio revealed Friday. Haunted Mansion currently has the date to itself, with Warner Bros.' Wonka due out a week later on March 17, 2023.
The theme park-inspired Haunted Mansion stars Rosario Dawson , LaKeith Stanfield, Tiffany Haddish, Owen Wilson and Dany DeVito and hails from Dear White People creator Justin Simien.
Haunted Mansion follows a mother and son who come across a mansion that is more than it seems. Along the way, they meet eccentric characters who are key to unlocking a mystery. The project filmed in New Orleans and Atlanta late last year. Dan Lin and Jonathan Eirich, producers of the live-action Aladdin , are producing via their Rideback banner. Rideback's Nick Reynolds is executive producing Mansion .
Disney also revealed that Searchlight's The Banshees of Inisherin will open in limited release on Oct. 21, 2022. The film stars Brendan Gleeson, Colin Farrell, Barry Keoghan and Kerry Condon and is from filmmaker Martin McDonagh. It tells the story of two friends on a remote Irish island who find themselves in an awkward moment when one of them decides they no longer wish to be friends.
THR Newsletters
Sign up for THR news straight to your inbox every day
More from The Hollywood Reporter
Riz ahmed calls for end to israel's "indiscriminate bombing of gaza's civilians" and "morally indefensible war crimes", bafta sets initiatives to address socio-economic inequality in industry, london film festival closes with 'the kitchen' world premiere and (another) protest by u.k. crew, netflix's new releases coming in october 2023, director of netflix's 'yellow door' doc talks bong joon-ho's early days, evolution of korean film , after taylor swift, who else could rock the box office without a major studio.
Walt Disney World
Search for...
'Haunted Mansion' Movie Premiere to Take Place at Disney California Adventure; May Turn Into Fan Event
by Michelle Snow
July 12, 2023 July 11, 2023
The premiere of the new "Haunted Mansion" movie is scheduled to take place this Saturday, July 15, at the Hyperion Theater at Disney California Adventure at Disneyland Resort, but at this point, it's unknown what type of premiere it will be.
The Details
As planned, the Hyperion Theater will host the premiere, which will feature a red carpet with the movie's stars including LaKeith Stanfield, Tiffany Haddish, Danny DeVito, Rosario Dawson, Chase W. Dillon, Dan Levy, Jamie Lee Curtis, Hasan Minhaj, Marilu Henner and Lindsay Lamb.
However, a possible SAG-AFTRA strike could change all the plans, since it would be mean the actors could not promote the film until the strike is over, including appearing at the premiere.
"Haunted Mansion" is the first major world premiere set to take place after the strike deadline, so it will certainly set the tone for other upcoming summer film premieres.
Disney is expected to host about 2,000 guests, including fans in costumes, according to a press sheet about the event.
It says it will still host the event for the fans, even if the actors are not allowed to participate because of the strike.
If that happens, it's unclear if director Justin Simien, producers Dan Lin and Jonathan Eirich, executive producers Nick Reynolds and Tom Peitzman, and composer Kris Bowers would still participate in a traditional red carpet with photographers and interview press, or if Disney would forgo the red carpet all together.
The actors' union has until 11:59pm PT Wednesday, July 12 (that would be tonight!) to reach a new deal with the Hollywood studios to avoid a strike.
"Haunted Mansion," inspired by the Disney park attraction of the same name, will be released in theaters on July 28, 2023.
This new version of the story is about a woman ( Rosario Dawson ) and her son (Chase W. Dillon) who enlist a motley crew of so-called spiritual experts ( Owen Wilson , Danny DeVito , LaKeith Stanfield and Tiffany Haddish) to help rid their New Orleans home of supernatural squatters.
The film features an all-star ensemble cast that also includes Dan Levy, Jamie Lee Curtis as Madame Leota , and Jared Leto as The Hatbox Ghost.
Share this:
Click to share on Twitter (Opens in new window)
Click to share on Facebook (Opens in new window)
Click to share on LinkedIn (Opens in new window)
Click to share on Reddit (Opens in new window)
Click to share on Pinterest (Opens in new window)
Click to share on Pocket (Opens in new window)
Click to print (Opens in new window)
1 thought on "'Haunted Mansion' Movie Premiere to Take Place at Disney California Adventure; May Turn Into Fan Event"
Pingback: 'Haunted Mansion' Inspired Treats to Appear at Disneyland for Limited Time | The Disney Blog
Comments are closed.
Haunted Mansion - Official Disney+ Release Date Announcement Trailer
Disney's Haunted Mansion arrives on Disney Plus on October 4, 2023. Watch the Haunted Mansion Disney+ release date announcement trailer for another look at the movie based on the popular Disney attraction.
Directed by Justin Simien, Haunted Mansion stars Rosario Dawson, LaKeith Stanfield, Tiffany Haddish, Chase W. Dillon, Owen Wilson, Jamie Lee Curtis, Danny DeVito, Dan Levy, Jared Leto, and more.
Did you enjoy this video?
In this video.
Log in or sign up for Rotten Tomatoes
Trouble logging in?
By continuing, you agree to the Privacy Policy and the Terms and Policies , and to receive email from Rotten Tomatoes.
By creating an account, you agree to the Privacy Policy and the Terms and Policies , and to receive email from Rotten Tomatoes.
Email not verified
Let's keep in touch.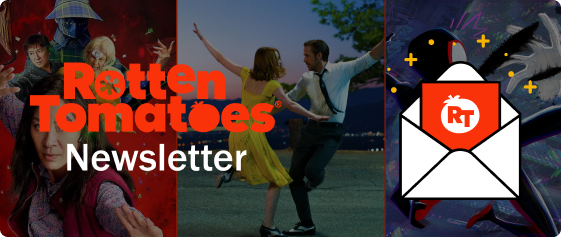 Sign up for the Rotten Tomatoes newsletter to get weekly updates on:
Upcoming Movies and TV shows
Trivia & Rotter Tomatoes Podcast
Media News + More
OK, got it!
Movies / TV
No results found.
What's the Tomatometer®?
Login/signup
Movies in theaters
Opening this week
Coming soon to theaters
Certified fresh movies
Movies at home
Netflix streaming
Amazon prime
Most popular streaming movies
What to Watch New
Certified fresh picks
Killers of the Flower Moon Link to Killers of the Flower Moon
The Royal Hotel Link to The Royal Hotel
The Burial Link to The Burial
New TV Tonight
Rick and Morty: Season 7
Everyone Else Burns: Season 1
Neon: Season 1
Wolf Like Me: Season 2
Bosch: Legacy: Season 2
Upload: Season 3
Billy the Kid: Season 2
The American Buffalo: Season 1
Living for the Dead: Season 1
Captain Laserhawk: A Blood Dragon Remix: Season 1
Most Popular TV on RT
The Fall of the House of Usher: Season 1
Sex Education: Season 4
Loki: Season 2
Lessons in Chemistry: Season 1
Frasier: Season 1
Gen V: Season 1
Our Flag Means Death: Season 2
Lupin: Season 3
Star Wars: Ahsoka: Season 1
The Haunting of Hill House: Season 1
Top TV Shows
Certified Fresh TV
Most popular TV
Certified fresh pick
Lessons in Chemistry: Season 1 Link to Lessons in Chemistry: Season 1
All-Time Lists
Binge Guide
Comics on TV
Five Favorite Films
Video Interviews
Weekend Box Office
Weekly Ketchup
What to Watch
All Friday the 13th Movies Ranked By Tomatometer
The 100 Best 2000s Horror Movies
What to Watch: In Theaters and On Streaming
Celebrating Hispanic Heritage
Weekend Box Office Results: Taylor Swift: The Eras Tour Rocks a $96 Million Opening Weekend
Rotten Tomatoes Is Wrong
Trending on RT
New TM Scores
TAYLOR SWIFT | THE ERAS TOUR
Mission Impossible: Dead Reckoning
Haunted Mansion
2023, Fantasy/Comedy, 2h 3m
What to know
Critics Consensus
Haunted Mansion 's talented cast makes the movie a pleasant enough destination, although it's neither scary nor funny enough to wholeheartedly recommend. Read critic reviews
Audience Says
Haunted Mansion is a fun blend of horror and comedy with a great cast and a story that'll be extra entertaining for fans of the ride that inspired it. Read audience reviews
Halloween on DIsney+ Where to watch Haunted Mansion
Watch Haunted Mansion with a subscription on Disney+, or buy it on Apple TV, Amazon Prime Video, Vudu.
Rate And Review
Super Reviewer
Rate this movie
Oof, that was Rotten.
Meh, it passed the time.
It's good – I'd recommend it.
So Fresh: Absolute Must See!
What did you think of the movie? (optional)
You're almost there! Just confirm how you got your ticket.
Step 2 of 2
How did you buy your ticket?
Let's get your review verified..
AMCTheatres.com or AMC App New
Cinemark Coming Soon
We won't be able to verify your ticket today, but it's great to know for the future.
Regal Coming Soon
Theater box office or somewhere else
By opting to have your ticket verified for this movie, you are allowing us to check the email address associated with your Rotten Tomatoes account against an email address associated with a Fandango ticket purchase for the same movie.
You're almost there! Just confirm how you got your ticket.
Haunted mansion videos, haunted mansion photos.
A woman and her son enlist a motley crew of so-called spiritual experts to help rid their home of supernatural squatters.
Rating: PG-13 (Some Thematic Elements|Scary Action)
Genre: Fantasy, Comedy
Original Language: English
Director: Justin Simien
Producer: Dan Lin , Jonathan Eirich
Writer: Katie Dippold
Release Date (Theaters): Jul 28, 2023 wide
Release Date (Streaming): Oct 4, 2023
Box Office (Gross USA): $67.4M
Runtime: 2h 3m
Distributor: Walt Disney Pictures
Production Co: Rideback, Disney+
Sound Mix: Dolby Digital, DTS, Dolby Atmos
Aspect Ratio: Digital 2.39:1
Cast & Crew
LaKeith Stanfield
Ben Matthias
Tiffany Haddish
Owen Wilson
Father Kent
Danny DeVito
Bruce Davis
Rosario Dawson
Chase W. Dillon
Jamie Lee Curtis
Madame Leota
Crump, Hatbox
Hasan Minhaj
Sketch Artist
Justin Simien
Katie Dippold
Screenwriter
Jonathan Eirich
Nick Reynolds
Executive Producer
Tom C. Peitzman
Jeffrey Waldron
Cinematographer
Phillip J. Bartell
Film Editing
Kris Bowers
Original Music
Darren Gilford
Production Design
Laurel Bergman
Art Director
Shawn D. Bronson
Kristen Maloney
Victor J. Zolfo
Set Decoration
Jeffrey Kurland
Costume Design
Carmen Cuba
News & Interviews for Haunted Mansion
Weekend Box Office Results: Barbie Dominates Again in Second Weekend
What to Watch This Week: Twisted Metal , Talk to Me , and More
The Haunted Mansion Cast on Easter Eggs, Favorite Ghosts, and Acting with Jamie Lee Curtis' Head
Critic Reviews for Haunted Mansion
Audience reviews for haunted mansion.
There are no featured audience reviews for Haunted Mansion at this time.
Movie & TV guides
Shop Rotten Tomatoes: Game, Gifts Cards & More
RT Podcasts: Rotten Tomatoes is Wrong
What to Watch - In theaters & streaming
Screen Rant
Haunted mansion movie lands 2023 release date.
Disney's latest theme-park-attraction-turned-film, The Haunted Mansion, starring Tiffany Hadish and LaKeith Stanfield, will release in March 2023.
Disney's new Haunted Mansion movie sets a 2023 release date. Originally opening in Disneyland in 1969, the ride is one of Disney's most popular and iconic attractions as it takes guests through an elaborate home and balances genuine spooks with a playful nature to the haunts. The ride was previously adapted into a feature film starring Eddie Murphy in 2003, but it was a critical and box office disappointment and Disney has since been trying to relaunch the movie as a franchise. They've brought aboard screenwriter Kate Dippold ( Ghostbusters ) and director Justin Simien ( Dear White People ) to helm the project.
Now, Disney has set The Haunted Mansion for release on March 10, 2023. The movie has assembled an all-star cast that includes Tiffany Haddish ( Girls Trip ), LaKeith Stanfield ( Sorry to Bother You ), Rosario Dawson ( The Mandalorian ), Owen Wilson ( Marry Me ), and Danny DeVito ( It's Always Sunny in Philadelphia ) and is shaping up to be a highly anticipated film in Disney's release schedule. While no film is currently scheduled to open on the same week, Paramount Pictures'  Dungeons and Dragons is set to open the week prior on March 3, 2023, while Warner Bros.'  Wonka is set for release the following week on March 17, 2023.
Related:  Why Disney's Haunted Mansion Reboot Is Desperately Needed
The Haunted Mansion film, along with the Disney+ special Muppets Haunted Mansion , shows Disney's strong interest in using their theme park attractions to create various cross-media adaptations. 2021 saw the release of The Jungle Cruise and a sequel is currently in development. Disney is working on a new Pirates of the Caribbean movie with Margot Robbie, which will not include  Johnny Depp . Scarlett Johansson is set to produce and star in an adaptation of The Tower of Terror . Battlestar Galactica and Outlander showrunner Ronald D. Moore is also developing a Magic Kingdom universe of television series which will draw from the rich stories of Disney attractions. Disney theme parks attractions look to be another pillar of Disney's release schedule alongside Marvel, Star Wars, Pixar, Disney animation, and live-action remakes.
Next:  How Disney's New Haunted Mansion Movie Can Finally Get The Park Ride Right
Inside Disney's 'Haunted Mansion' Red Carpet Premiere During SAG-AFTRA Strike, Director Justin Simien Wants to Talk to Bob Iger
The event marked the first major studio premiere to be held since start of the actors walkout
By Marc Malkin
Marc Malkin
Senior Film Awards, Events & Lifestyle Editor
'Red, White & Royal Blue' Sex Scenes Are Fueled by 'Voracious and Animalistic' Desire, Says Star Nicholas Galitzine 2 months ago
Jonas Brothers Tease 'Very Famous' Surprise Guests for Yankee Stadium Concerts 2 months ago
Kylie Minogue Las Vegas Residency: How to Buy Tickets Online 2 months ago
Disney didn't let the SAG-AFTRA strike get in the way of its " Haunted Mansion " world premiere.
None of the stars of the movie were expected to be in attendance, including LaKeith Stanfield, Tiffany Haddish, Danny DeVito, Rosario Dawson, Chase W. Dillon, Daniel Levy, Jamie Lee Curtis, Hasan Minhaj, Marilu Henner and Lindsay Lamb all observing the SAG-AFTRA strike. The studio still rolled out the red carpet at Disneyland in Anaheim Saturday night.
Director Justin Simien told Variety he was "sad" his cast couldn't attend, but understands why and supports the actors walkout. Press were initially told that Simien would not be doing interviews.
#HauntedMansion director Justin Simien talks #SAGAFTRAstrike and Bob Iger at movie's premiere at Disneyland. #justforvariety @Variety pic.twitter.com/s5j0oxBsPe — Marc Malkin (@marcmalkin) July 16, 2023
The "Haunted Mansion" premiere, which included the two-hour carpet, a pre-reception and screening at the Hyperion Theatre, marked the first major studio premiere to take place since the actors began striking on Friday. If Disney cancelled the festivities, they would have likely lost revenue generated from corporate sponsors of the premiere, including State Farm, Zillow, New Orleans & Company and Michael's. It also would have meant disappointing the guests who had already RSVP-d for the night.
The premiere came just a day after Fran Drescher slammed Disney boss Bob Iger for saying that WGA and SAG-AFTRA strikers were not being "realistic" with their demands.
"I found them terribly repugnant and out of touch. Positively tone deaf. I don't think it served him well," Drescher said on Friday while at the Paramount picket line in Hollywood. Speaking to Variety chief correspondent Elizabeth Wagmeister, Drescher continued, "If I were that company, I would lock him behind doors and never let him talk to anybody about this, because it's so obvious that he has no clue as to what is really happening on the ground with hard working people that don't make anywhere near the salary he is making. High seven figures, eight figures, this is crazy money that they make, and they don't care if they're land barons of a medieval time."
Disney boss Bob Iger usually holds court on carpets, but was a no-show.
He continued, "I would love to talk to him about the reality that we all face as artists to make the impossible happen every day."
Disney red carpets are also usually stacked with dozens of photographers and reporters, but the lack of expected star power caused the number to dramatically fall on Saturday to a handful of photographers and interview press.
During the arrivals, a pre-reception for the nearly 2,000 guests was taking place at the theater with the screening set to start at 7 p.m.
A tip sheet for the premiere was first sent to press on July 6 with the cast and creatives listed as attending. SAG-AFTRA forbids performers from participating in any publicity or promotional activities for their film and television work.
While walking the picket line at the Warner Bros. lot on Friday , Dawson told Variety that she wasn't bothered that the premiere was moving forward. If anything, she said, "It only gives more visibility to what we're trying to talk about here and negotiate here. People don't want to take off from work, but they're willing to in order to push for justice in this space."
Inside the theater, while introducing the film, Simien acknowledged the strike. "Obviously, we're here at a weird time in the industry," he said. "There's some folks that aren't here. Of course, I'm referring to the multiple walkouts on 'RuPaul's Drag Race All Stars.'"
Joking aside, Simien continued on and gave a shout out to the cast by their names.
"Haunted Mansion" is inspired by the theme park ride of the same name. Some of the cast — including Haddish, Stanfield, Curtis and Dawson as well as director Simien — promoted the movie at the Essence Festival of Culture in New Orleans on July 1. The film will be released in theaters on July 28.
As a SAG-AFTRA strike was ordered, studios began scramble to pivot upcoming premieres and promotional activities surrounding films and TV shows. Universal announced on Friday that the red carpet for the July 17 New York premiere of "Oppenheimer" was canceled, but the screening would still take place. This followed the cast walking out of the U.K. premiere in London after making the interview rounds on the red carpet on July 13.
The first premiere to be canceled completely was Paramount's "Special Ops: Lioness." It was to take place July 18 at the DGA in West Hollywood with appearances by stars Zoe Saldaña, Laysla De Oliveira, Nicole Kidman, Morgan Freeman and Michael Kelly.
Apple has also announced the July 18 premiere of "The Beanie Bubble" will not take place.
The Season 2 premiere of "Minx" in Los Angeles will no longer include a red carpet, but Starz has added a "crafts panel and a reception to toast the new season" following the screening.
More From Our Brands
'love is blind': izzy is 'proud' of his time on the netflix dating show, eton pays tribute to the beatles with a new line of shirts and accessories, philly-arizona nlcs tests starting pitcher payout theory, the best fitness sales to shop during amazon's prime big deal days event, rick and morty reveals new voice actors in season 7 premiere — grade it, verify it's you, please log in.
Home » Halloween Movies A to Z » The Haunted Mansion (2023)
The Haunted Mansion (2023)
Movie Summary
A single mom named Gabbie hires a tour guide, a psychic, a priest and a historian to help exorcise her newly bought mansion after discovering it is inhabited by ghosts.
The 2023 version of The Haunted Mansion was originally released in theaters July 28, 2023.
Is The Haunted Mansion available to purchase or rent?
Yes, The Haunted Mansion is available to stream on the following platforms beginning October 4th:

Is The Haunted Mansion available to buy on DVD?
When will the haunted mansion air on tv in 2023.
Not airing this week
Year Released
Cast includes.
LaKeith Stanfield, Rosario Dawson, Owen Wilson, Tiffany Haddish, Danny DeVito, Jamie Lee Curtis, Chase Dillon, Jared Leto, J.R. Adduci
Rate Movie:
The haunted mansion movie trailer.
Share this:
Related posts you might like:.
HalloweenTV
One thought on " the haunted mansion (2023) ".
Disney keeps turning out one shit show after another, and this is no different. So tired of this PC WOKE shit. And since all of these Disney movies are bombing, I'm not alone. Diney needs to go the way of KMart, ToysRus, and Blockbuster videos.
Leave a Reply Cancel reply
Your email address will not be published. Required fields are marked *
Explore EW.com
Profile menu, haunted mansion (2023 movie), most recent.
More Haunted Mansion (2023 movie)
Country Bear Jamboree, Mission to Mars, and even Tower of Terror have all been adapted from Disney parks attractions to feature films.
All Haunted Mansion (2023 movie)
Share & More
Today's news
Skullduggery podcast
Conspiracyland
My Portfolio
Personal finance
Daily Fantasy
Horse Racing
GameChannel
Team apparel and gear
Shop BreakingT Shirts
Entertainment
Style and beauty
Privacy Dashboard
Yahoo Entertainment
Haunted mansion disney+ & digital release date set.
The Haunted Mansion Disney+ and digital release date was announced at Destination D23 in Orlando today.
When will Haunted Mansion stream on Disney+?
The Haunted Mansion Disney+ and digital release date is set for October 4, 2023. The film , which was inspired by the theme park attraction of the same name, was released in theaters earlier this year on July 28.
"Inspired by the classic theme park attraction, Haunted Mansion is about a woman and her son who enlist a motley crew of so-called spiritual experts to help rid their home of supernatural squatters," says the logline.
Haunted Mansion is directed by Justin Simien (Dear White People) from a screenplay written by Katie Dippold (Parks and Recreation). The film stars LaKeith Stanfield (Atlanta), Tiffany Haddish (Girls' Trip), Owen Wilson (Loki), Rosario Dawson (The Mandalorian), and Danny DeVito (Batman Returns), Jamie Lee Curtis (Halloween movies), and Jared Leto (Morbius). It is produced by Dan Lin and Jonathan Eirich (Aladdin) of Rideback, with Nick Reynolds and Tom Peitzman as executive producers.
The post Haunted Mansion Disney+ & Digital Release Date Set appeared first on ComingSoon.net - Movie Trailers, TV & Streaming News, and More .
Recommended Stories
Everything we know about black friday 2023, plus experts' best shopping strategies.
Shop the best deals of the year at Amazon, Walmart, Best Buy and all the other usual suspects.
The 30 best gift ideas for men (even the guys who already have everything)
Looking for a Christmas or birthday present for the guy in your life? Here are best gift ideas for men, ranging from cool tech finds to unique gifts for the man who has everything.
Fantasy Football Early Week 7 Waiver Wire Pickups
Sunday in Week 6 brought with it another series of injuries and unexpected performances. Check out a few players who could help boost lineups in Week 7.
Trump's mic fails him, but late-night comedy writers don't fail to notice
Never at a loss for words but at a loss for sound, Trump's audio difficulties provide irresistible fodder for late-night hosts.
Why you should carefully consider what Jamie Dimon just told the investing world
It's good practice as an investor to listen to really smart people.
Why can't some women orgasm? Here's what experts say.
Women who struggle with achieving orgasm may be dealing with physical or psychological issues. Here's what to know.
NASCAR: Kyle Larson clinches championship shot with win at Las Vegas
Christopher Bell's late charge wasn't enough.
Victor Wembanyama becomes 1-man highlight reel in 2nd preseason game
The Spurs rookie finished with 23 points. You're going to want to see how he scored some of them.
NFL officials somehow decided this wasn't a fumble by P.J. Walker
Officials didn't have a great day Sunday in Cleveland.
Erectile dysfunction isn't just a blood flow issue. Here's what to know about ED — and the best ways to treat it.
Experts say that personality traits, such as perfectionism or high anxiety, can predispose a person to experience erectile dysfunction.
Documentary/Reality
Children's/Family
Amazon Prime Video
More From Decider
'SNL' Recap: Taylor Swift & Travis Kelce Make Surprise Cameos While...
'Southern Charm' Star Taylor Ann Green Sets The Record Straight On The...
Whoopi Goldberg Reveals Why She's Been Missing From 'The View' This Week...
'Wheel Of Fortune's Vanna White Says Salary Negotiation Rumors Were "Blown...
'AHS: Delicate' Drags 'The View' In Latest Episode: "Died 20...
Jason Momoa Allegedly "Drunk" On The Set Of 'Aquaman 2,' "Dressing Like...
This 'Naked Attraction' Couple Found Love In A Topless Place — And...
Kelly Ripa And Mark Consuelos' Daughter Makes Appearance On 'Live' After...
Share this:.
Click to share on Facebook (Opens in new window)
Click to share on Twitter (Opens in new window)
Click to share on WhatsApp (Opens in new window)
Click to email a link to a friend (Opens in new window)
Click to copy URL
Is 'Haunted Mansion (2023)' Streaming on Netflix or Disney+?
'The Changeling' Season Finale Recap: Short Story
'the changeling' episode 7 recap: mother's day, 'the changeling' episode 6 recap: on the wrong track, 'the changeling' episode 5 recap: what's wrong with this picture.
It's been 20 years since Eddie Murphy starred in Haunted Mansion — and, now, Walt Disney Studios has remade the spooky movie with a whole new cast of happy haunts. Luckily, we have you covered on all the ways you can watch this new flick!
Based on the Disney World ride of the same name, Haunted Mansion (2023) follows a single mother and her son who move into, well, a haunted mansion. She then decides to recruit a team of paranormal experts to help ward off the spirits.
The horror-comedy stars a slew of big names, including LaKeith Stanfield , Tiffany Haddish , Owen Wilson , Danny DeVito , Rosario Dawson and Jared Leto . Plus, Jamie Lee Curtis appears as the iconic Madame Leota.
So, where can you watch Haunted Mansion ? When will it be on Disney+? Will it be on any other streamers?
Here's everything we know about the upcoming movie:
WHEN WILL HAUNTED MANSION BE ON STREAMING? WHEN WILL HAUNTED MANSION BE ON DISNEY PLUS?
UPDATE 9/14/23: Haunted Mansion will officially be available to rent or purchase on digital platforms like Vudu, Apple , Amazon and YouTube beginning on Wednesday, Oct. 4 — just a little over two months after its theatrical release. On the same day, the movie will also land on Disney+ . You can subscribe to the streaming platform for $7.99 per month with ads or $10.99 per month without ads.
WILL HAUNTED MANSION BE ON NETFLIX?
Haunted Mansion will likely not be on Netflix since it will go straight to Disney+ after its theatrical run.
'Today With Hoda & Jenna' Stage Crew Shut Down Jenna Bush Hager After She Asked If It's "Normal" Her 4-Year-Old Still Sleeps In A Crib: "I Wasn't Even Asking You!"
Jenna bush hager admits she "went too far" after joking about having an affair on 'today with hoda & jenna': "henry and i are very happy", jada pinkett smith reveals on 'today' that she and will smith have been secretly separated since 2016: "we were just exhausted with trying", arnold schwarzenegger tells 'the view' he threw his daughter's shoes in the fireplace when she didn't listen to him: "she was crying but she never left her shoes there again", bruce willis has been "rendered incommunicative" by aphasia but is "really happy" about 'moonlighting's streaming debut on hulu, says series creator glenn gordon caron, cnn reporter clarissa ward drops multiple f-bombs live on air while taking cover from "massive barrage of rockets" in israel .
'Haunted Mansion': Trailer, Release Date, Cast, and What to Expect
When will we see 999 happy haunts grace the big screen?
Quick Links
What is the release date for haunted mansion, watch the trailer for haunted mansion, what is the plot of haunted mansion, who is making haunted mansion, who's starring in haunted mansion.
The Walt Disney Company has become no stranger to adapting its original attractions into feature films. Certainly, the most well-known and successful example is the Pirates of the Caribbean series, which had a grand total of five films and created a modern pop culture icon with Captain Jack Sparrow. Since then, Disney has always been looking to make their theme park attractions into feature films, with examples including The Country Bears (2002), Tomorrowland (2015), and Jungle Cruise (2021). It's a concept that's showing no signs of stopping, with Hawkeye (2021) directors Bert & Bertie set to helm a film based on Big Thunder Mountain Railroad. The one ride at Walt Disney parks that should be a no-brainer to adapt though is the Haunted Mansion . With its iconic visuals and surprisingly deep lore, it should be the perfect candidate for a feature film, and Disney did try to capitalize on the popular attraction nearly two decades ago with 2003's The Haunted Mansion , starring Eddie Murphy . With a comedian like Murphy in the lead role, you could probably imagine that his take on the ride was very comedic. Now it's true that the ride has always had a very on-the-nose sense of humor, but the film adaptation lacked the creepy charm of the ride and leaned too heavily on the jokes, not to mention iconic characters like the Hat Box Ghost and the Black Widow Bride were nowhere to be found. Director Justin Simien , the filmmaker behind Dear White People (2014) and a former Disneyland cast member, looks to make his own cinematic adaption of the beloved attraction, complete with a prestigious number of creatives and an absolutely star-studded cast on board. From what was shown at their presence at 2022's D23 Expo, it's looking to be an incredibly promising adventure-horror hybrid. To get the scoop on the information that was shared at D23 behind closed doors as well as everything else we know so far, simply continue to read below. Editor's Note: This article was last updated on July 23.
Haunted Mansion
The spirits of the Haunted Mansion are set to receive your sympathetic vibrations on July 28, 2023 . The movie was originally scheduled to release on March 10, 2023, then moved to August 11, 2023, and finally brought up to its present date. Tickets for the movie are now on sale so grab yours as soon as you can!
Related: First 'Haunted Mansion' Reactions Call it "Fun," "Spooky," "Full of Easter Eggs"
At San Diego Comic-Con 2023, Collider's editor-in-chief Steve Weintraub hosted a panel entitled "Directors on Directing" that featured Haunted Mansion 's Justin Simien, appearing alongside directors Louis Leterrier ( Fast X ), Gareth Edwards ( Rogue One ). During that panel, we got the chance to bring you your first look at an exclusive clip showing LaKeith Stanfield 's character entering the iconic Stretching Room. See it in the player above and expand this section to see all the other trailers and clips released so far for Haunted Mansion.
Fans of the legendary attraction were treated to the first public look at Haunted Mansion when the spooky teaser trailer premiered on March 2nd . The footage opens up with the character of Gabbie ( Rosario Dawson ) and her young son Travis ( Chase W. Dillon ) as they enter their new home which of course is the titular Haunted Mansion. It doesn't take long for them to realize that the home is infested with restless ghouls, leading to them contacting an ambitious priest ( Owen Wilson ), a down-on-his-luck tour guide (LaKeith Stanfield), and a wise medium ( Tiffany Haddish ) to uncover the mystery behind the unsettling abode. Also seen in the trailer are some recognizable ghosts from the ride, such as the Black Widow Bride and the Hat Box Ghost ( Jared Leto ).
More recently, we got a new teaser for Haunted Mansion on June 8 that shows LaKeith Stanfield's Ben being introduced to the mansion, then moving on to scenes of various guests being spooked out by the mansion's ghostly residents.
Since tickets went on sale, Disney has released a steady stream of clips from Haunted Mansion and we also got a behind-the-scenes featurette featuring the director and cast. See it below:
A new trailer for Haunted Mansion was released on July 18, with a narration from Gabby that unfolds the spookiness of moving into the mansion. It then moves on to show us more of the cast, including a new look at the Hat-Box Ghost. Here it is:
Plot details are pretty thin and the trailer didn't do much to elaborate further on the general plot, but an official synopsis shed a bit more light on the film's story:
"A single mom named Gabbie hires a tour guide, a psychic, a priest, and a historian to help exorcise their newly bought mansion; after discovering it is inhabited by ghosts."
We already know that Gabbie will be played by Rosario Dawson ( Ahsoka ), LaKeith Stanfield's ( Sorry to Bother You ) Ben will be the tour guide and Owen Wilson's ( Loki ) Kent will be the priest, and we assume that Tiffany Haddish's Harriet is the psychic and Danny DeVito's unnamed professor is the historian.
As for the ghosts who are set to appear, we do know that the Hatbox Ghost will almost certainly be appearing. An infamous part of the attraction that only returned to the ride somewhat recently, Hatbox Ghost was heavily implied at the event to be played by Jared Leto ( Morbius ). We also know that the Bride will also be a part of the film, and she is a character that has quite the backstory. Most of the "happy haunts" in the Haunted Mansion are just that; happy. They might give people a good scare sometimes, but overall they're not malicious or cruel...except the Bride. Originally named Constance Hatchaway, it's heavily insinuated that she killed her husband (or husbands) and now stalks the mansion looking for her next victim. Both these infamous ghosts would be excellent choices for the main villain.
Related: The Hatbox Ghost Welcomes Foolish Mortals With SDCC Exclusive 'Haunted Mansion' Poster [Exclusive]
Initially, horror and practical effects legend and the Oscar-winning filmmaker behind The Shape of Water (2017), Guillermo Del Toro . Like many of Del Toro's projects, this one just wasn't meant to be for the accomplished writer/director, but Justin Simien is a worthy replacement. Simien has made a name for himself as one of the biggest rising stars in storytelling today, being involved with both the hugely successful 2014 Dear White People film and the critically acclaimed Netflix series of the same name. Simien is also set to have a long history with Disney, as he's also become attached to the upcoming Lando series.
Even though he's no longer directing the project, Del Toro is still credited with writing the screenplay for the film along with D. V. DeVincentis ( High Fidelity ) and Katie Dippold ( The Heat ) also co-writing. This is good news for those wishing for Del Toro's directorial vision of the film as this likely means many of his ideas will make their way into the film. Del Toro will also be involved as executive producer as well. The rest of the ghostly crew consists of composer Kris Bowers ( King Richard ), cinematographer Jeffery Waldron ( Little Fires Everywhere ), editor Phillip J. Bartell ( Bad Hair ), production designer Darren Gilford ( TRON: Legacy ), and costume designer Jeffery Kurland ( Collateral ).
We've already mentioned most of the major leading characters set to appear, including LaKeith Stanfield, Owen Wilson, Rosario Dawson, Tiffany Haddish, and Jared Leto. Leto, who again is most likely playing the Hat Box Ghost, was one of many new casting revelations revealed at D23. The remaining cast members include Winona Ryder ( Beetlejuice ), Dan Levy ( Schitt's Creek ), Hasan Minhaj ( The Daily Show ) as a sketch artist, and finally, Jamie Lee Curtis ( Halloween Ends ), who made a grand entrance at the Studio Showcase in her very own "Doom Buggy". Curtis will be playing Madame Leota.

Haunted Mansion (2023) Streaming: Watch & Stream Online via Disney Plus
Haunted Mansion (2023) is a supernatural horror comedy film inspired by Disney's theme park attraction. Directed by Justin Simien, it follows a family enlisting a team of experts to exorcise their haunted mansion.
Here's how you can watch and stream Haunted Mansion (2023) via streaming services such as Disney Plus.
Is Haunted Mansion (2023) available to watch via streaming?
Yes, Haunted Mansion (2023) is available to watch via streaming on Disney Plus.
In the movie, Ben Matthias, a scientist-turned-ghost tour guide, teams up with a group of individuals to battle malevolent spirits haunting Gracey Manor. Together, they uncover the dark history of the mansion, confront vengeful ghosts, and ultimately banish the evil entity, Alistair Crump, restoring harmony to the haunted mansion and finding closure for their own personal traumas.
The cast of the movie includes LaKeith Stanfield, Rosario Dawson, Owen Wilson, Tiffany Haddish, Danny DeVito, Jamie Lee Curtis, Chase W. Dillon, Jared Leto, Jo Koy, Marilu Henner, Steve Zissis, Hasan Minhaj, Daniel Levy, and Winona Ryder (uncredited).
Watch Haunted Mansion (2023) streaming via Disney Plus
Haunted Mansion (2023) is available to watch on Disney Plus . It is a streaming service that offers a wide range of family-friendly content from Disney, Pixar, Marvel, Star Wars, and National Geographic. It includes original programming and is available in various countries with competitive pricing.
You can watch via Disney Plus by following these steps:
Visit DisneyPlus.com
Select 'Sign Up Now'
Enter your email and password
$7.99 per month (Basic)
$10.99 per month or $109.99 per year (Premium)
Enter your payment information
The Disney Plus basic plan allows users to stream the service's content with ads, while the premium plan lets users stream with no ads and download content to supported devices. There are also a variety of bundle packages, scaling from Bundle Duo Basic, which pairs Disney Plus with Hulu for $9.99 per month, to the Disney Bundle Trio Premium for $19.99 per month, which bundles Disney Plus, Hulu, and ESPN Plus.
The synopsis for Haunted Mansion (2023) is as follows:
"A woman and her son enlist a motley crew of so-called spiritual experts to help rid their home of supernatural squatters."
NOTE: The streaming services listed above are subject to change. The information provided was correct at the time of writing.
Killers of the Flower Moon Review: Scorsese's Powerful Western
The dirty south trailer previews dermot mulroney-led crime thriller, kevin spacey gives health update after recent health scare, the hunting wives: series adaptation of may cobb's thriller novel ordered at starz.
The post Haunted Mansion (2023) Streaming: Watch & Stream Online via Disney Plus appeared first on ComingSoon.net - Movie Trailers, TV & Streaming News, and More .
Based on 2259 reviews
FREE U.S. Shipping
Free Shipping
We're bringing the goods to you at no extra cost. Enjoy free U.S. shipping on every order, every day at Toynk.com. Valid for orders delivered within the contiguous United States only. Not applicable to Hawaii, Alaska, Puerto Rico, or U.S. Virgin Islands.
Earn Rewards While You Shop
Free Gift With $50+ Purchase
Free Gift With Purchase
Toynk is rewarding fans with something everyone loves…freebies! Receive an exclusive collector's pin with eligible purchases of $50 or more while supplies last. Each giveaway is a limited release commemorating popular fandoms.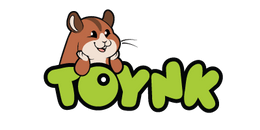 Action Figures
Building Sets & Blocks
Costumes & Accessories
DIY & Model Kits
STEM & Science Toys
Vehicles & R/C Toys
Arts & Crafts
Board Games
Brain Teaser Puzzles
100-Piece Puzzles
300-Piece Puzzles
500-Piece Puzzles
750-Piece Puzzles
1000-Piece Puzzles
Adventure Puzzles
Fantasy Puzzles
Holiday Puzzles
Retro Puzzles
Travel Puzzles
TV & Movie Puzzles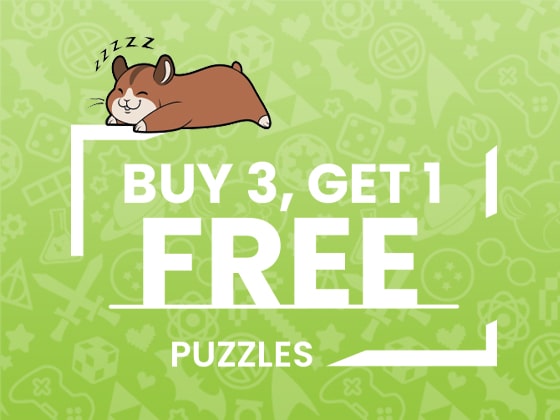 Buy 3, Get 1 Free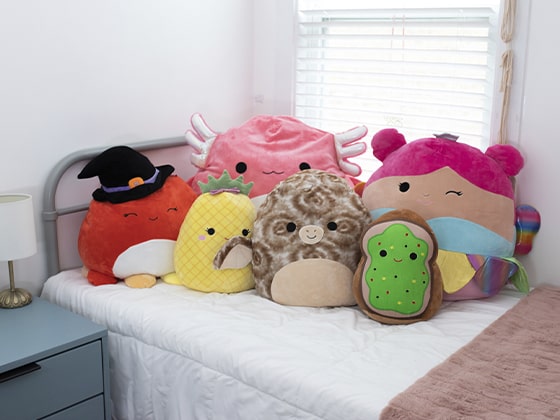 Squishmallows
Coffee Mugs
Kitchen Tools
Ramen Bowls
Shot Glasses
Travel Mugs
Wine & Pint Glasses
Advent Calendars
Bathroom Extras
Blankets & Throws
Ceramic Planters
Halloween Decor
Snow Globes
Storage Boxes
Wall Art & Prints
Books & Comics
Notebooks & Journals
Office Supplies
Outdoor Goods
Pool Toys & Games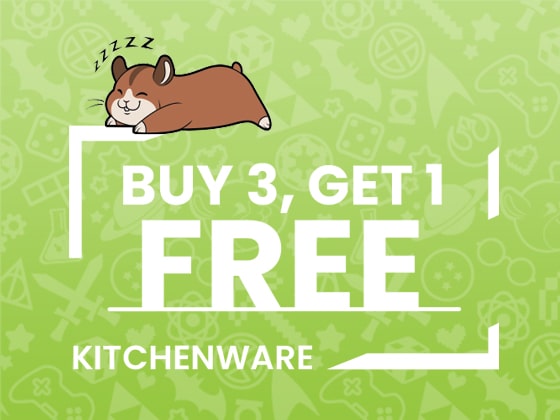 Hoodies & Sweaters
Jackets & Outerwear
Kitchen Aprons
Leggings & Yoga Pants
Robes & Pajamas
Socks & Underwear
T-Shirts & Polos
Ugly Christmas Sweaters
Belts & Suspenders
Hats & Caps
Keychains & Bag Clips
Makeup & Prosthetics
Ties & Cufflinks
Wallets & Coin Purses
Wigs & Beards
Wrist Watches
Backpacks & Bags
Luggage Tags
Lunch Boxes
Adult Costumes
Baby Costumes
Child Costumes
Costume Accessories
Men's Costumes
Teen Costumes
Toddler Costumes
Women's Costumes
St. Patrick's Day
Collectible Dolls
Collectible Pins
Geeki Tikis
Prop Replicas
Statues & Busts
Vinyl Figures
Baseball Cards
Trading Cards
Trading Sets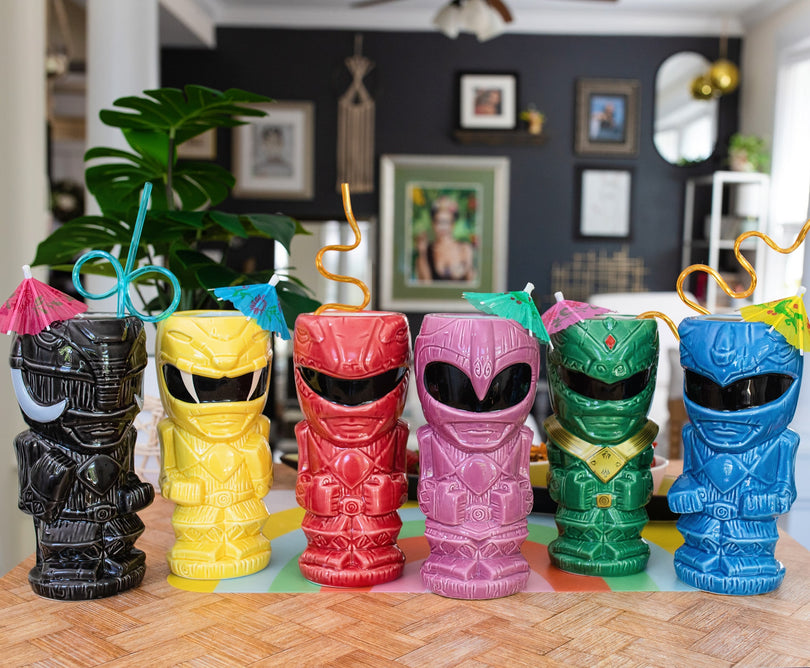 Garbage Pail Kids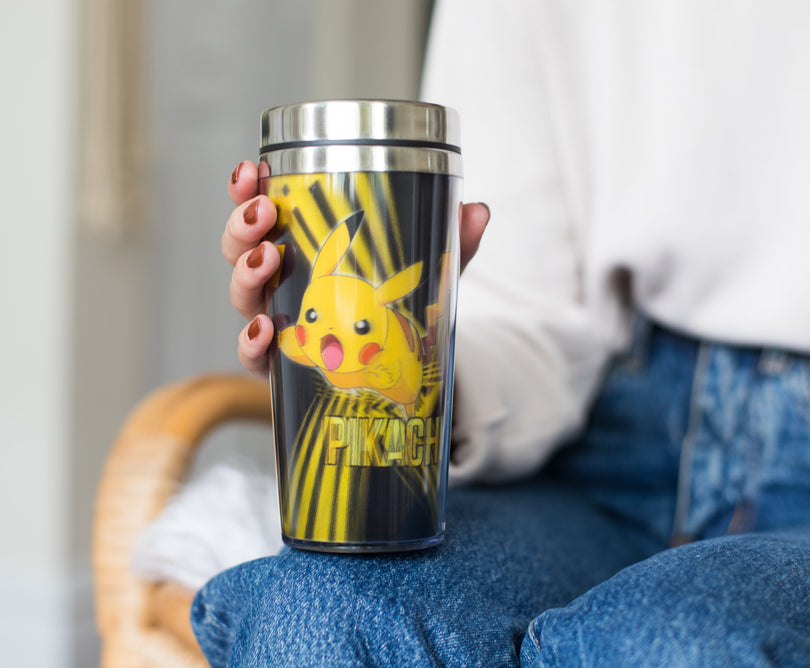 Adventure Time
Back To The Future
Black Panther
Bob's Burgers
Captain America
Corpse Bride
Game Of Thrones
Golden Girls
Harry Potter
Hello Kitty
Indiana Jones
Jurassic Park
Nickelodeon
Nightmare Before Christmas
Princess Bride
Rick and Morty
Sherlock Holmes
Steven Universe
Stranger Things
Suicide Squad
Angry Birds
Assassin's Creed
Call of Duty
Five Nights At Freddy's
Mass Effect
Super Mario
World of Warcraft
Anime & Manga
Coloring Books
Disney Princess
Heinz & Kraft
Gifts for Him
Gifts for Her
Gifts for Kids
Gifts for Dads
Gifts for Moms
Gifts for Students
Gifts for Techies
Gifts Under $10
Gifts Under $20
Gifts Under $40
Gifts Under $50
Gifts Under $75
Gifts Under $100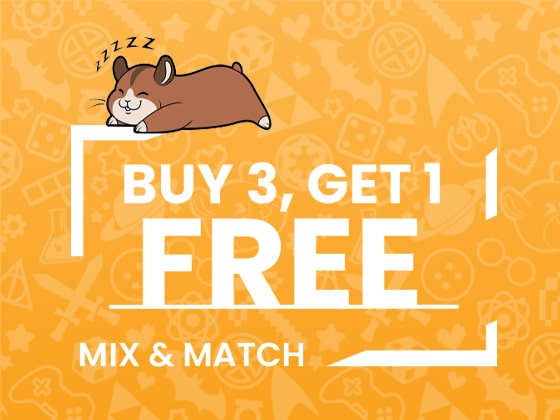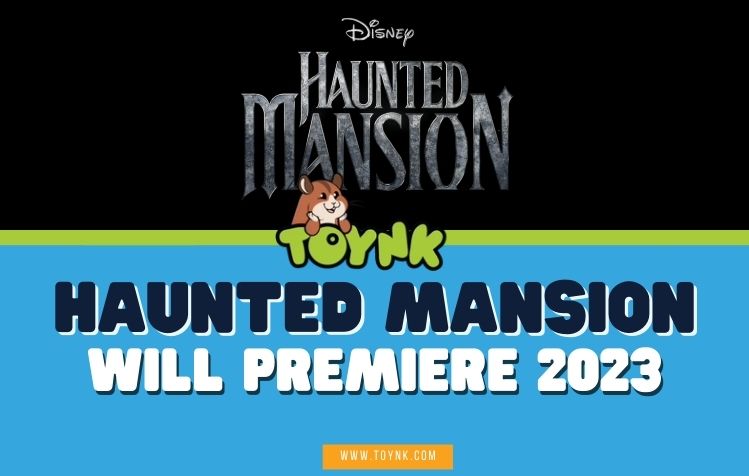 Haunted Mansion Will Premiere In 2023: All You Need To Know
As a die-hard fan of Disney attractions, my excitement grew with the announcement that another movie about the Haunted Mansion will premiere this July 2023. But before the movie takes us to the eerie halls filled with ghosts and supernaturals, let us first look at some essential details.  What is the story about? Who will star in the movie? And is it the same as the previous Haunted Mansion film?
All About Haunted Mansion's 2023 Premiere
The Haunted Mansion, a new movie inspired by a Disney attraction, will hit theaters this July 2023. It will be directed by Justin Simien, known for writing, producing, and directing Bad Hair and Dear White People. The movie will have Rosario Dawson as a single mom who unknowingly moved into a haunted mansion in New Orleans. Other talented actors like Owen Wilson, Jamie Lee Curtis, Danny DeVito, Tiffany Haddish, and Chase W. Dillon are also part of the film. Jared Leto will be the Hatbox Ghost and perhaps the main villain. 
Feel free to check out our top Haunted Mansion merch here . 
Its Release Date
The release date of The Haunted Mansion was set on July 28, 2023, a few days earlier than its supposed original release of August 11, 2023 [ 1 ].  It is the third release date of The Haunted Mansion because it was first scheduled on March 10, 2023, before moving to the August date we mentioned.  The move of the movie's release date was due to The Marvels, which will now be showing in theaters in November 2023.
Is There A Haunted Mansion 2023 Trailer?
Yes, Walt Disney released multiple trailers for the Haunted Mansion 2023. Each teaser trailer opens by showing us the haunted house and introducing the main characters. LaKeith Stanfield's character is a paranormal tour guide named Ben, who seems to be another main character. And Jared Leto, as the Hatbox Ghost, seems to be the main villain.  From the trailers, we can expect a CGI spectacle, scary ghosts, and humorous exchange from the characters. 
The main cast of The Haunted Mansion movie is a gathering of impressive and talented actors who will portray some of the iconic characters from the classic theme park attraction.  Jared Leto will portray the Hatbox Ghost, while Jamie Lee Curtis will play Madame Leota. Rosario Dawson is Gabbie, owner of the haunted house and a single mom to Travis, portrayed by Chase W. Dillon.  The main cast also includes Lakeith Stanfield (Ben, a paranormal investigator), Owen Wilson (Kent, a priest), Tiffany Haddish (Harriet, a psychic), and Danny DeVito (Bruce, a historian). 
The official synopsis of this Haunted Mansion revolves around Gabbie, a single mother, and Travis, her young son, who just moved into a newly bought mansion in New Orleans.  But soon after, they realized that the house had long-time supernatural squatters [ 2 ]. They started seeking a paranormal investigator, psychic, priest, historian, or a motley crew of so-called spiritual experts to eliminate the unwelcome spirits.  Winona Ryder, Dan Levy, and Hassan Minhaj will also be part of the movie, but their roles are still undisclosed.
Compared To The Original Haunted Mansion Movie
The 2003 feature film starring Eddie Murphy has a budget of about $90 million and is centered on Murphy's character, Jim Evers. He was a real estate agent struggling to make time for his family.  So when a chance for a vacation came, he brought his family to a nearby mansion, where they eventually got trapped.  Rob Minkoff directed the film, and has earned over $180 million. 
What is Haunted Mansion 2023 Rated?
The Haunted Mansion 2023 is rated PG-13 because of its thematic elements and mildly scary actions. Although it also features comedy, we will see more scary stuff this time than the previous movie.  Disney would usually release movies under G-to-PG ratings only, which may surprise some people. But this rating is similar to movies like Cruella, Jungle Cruise, Mulan, and Pirates of the Caribbean.
Who's Making The New Haunted Mansion 2023?
The new Haunted Mansion 2023 is directed by Justin Simien and is still based on a Disney ride. Dan Lin and Jonathan Eirich produced it, and writer Katie Dippold wrote the screenplay. It is a family movie, but guardians and parents should supervise the kids watching. Expect ghosts, monsters, and other supernaturals throughout the film.
Is The New "Haunted Mansion" A Remake?
No, the new Haunted Mansion movie is not a remake but a reboot of the 2003 Haunted Mansion.  For starters, a remake is just creating the same movie with the same story, different actors, and new production effects. We are more familiar with remakes because of Disney's live-action films these past few years, such as The Lion King and Beauty and the Beast.  Meanwhile, a reboot starts the story from scratch, a new version that does not continue the previously released film. Planet of the Apes and Startrek are some of the best and most popular reboots. 
How many versions of The Haunted Mansion are there? There are five versions of The Haunted Mansion in different Disney parks and two movie entries released by Walt Disney Studios. Where can I watch the original Haunted Mansion? You can watch the original Haunted Mansion on Disney+ and rent or purchase it on platforms like Amazon Instant Video, iTunes, Google Play, and Vudu. It is a film based on a popular attraction. In the lead role, Eddie Murphy is a hilarious yet workaholic real-estate agent trapped in a haunted house with his family. Where can I watch Haunted Mansion 2023?  You can watch the new movie of Haunted Mansion in theaters on July 28, 2023. It will be available later on Disney+.  Starring Rosario Dawson, other cast members to watch out for are Lakeith Stanfield (paranormal guide), Owen Wilson (priest), Danny DeVito (historian), and Tiffany Haddish (psychic).  Is Disney adding Coco to Haunted Mansion? No, there is no official news of Disney adding Coco to Haunted Mansion. Although Coco's story is about the place of dead people, it does not suit the Haunted Mansion attraction, unlike The Night Before Christmas. Who is playing Madame Leota in the new Haunted Mansion? Jamie Lee Curtis plays the role of Madame Leota in the new Haunted Mansion movie. The teaser trailer shows us the iconic disembodied head inside the crystal ball. 
In Conclusion
From the Disney park attraction to the theaters, Haunted Mansion proves to be a scary yet hilarious ride that fans of all ages can enjoy and love.  Relive the scary and fun ambiance of the Haunted Mansion with this Disney The Haunted Mansion Call Of The Spirits Board Game | 2-6 Players . Featuring ghost-infested rooms, gather your friends and family for a fun game while waiting for the new movie release.  Complete your collection of Haunted Mansion Merchandise with daily free shipping in the United States. 
References :
https://screenrant.com/haunted-mansion-movie-news-updates-release-cast-story/
https://www.cbr.com/haunted-mansion-reboot-bts-featurette/ 
Continue reading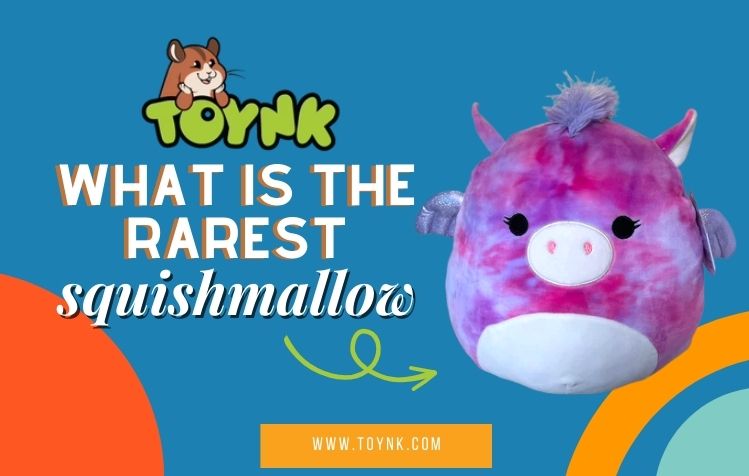 What is the Rarest Squishmallow? (2023 Updated)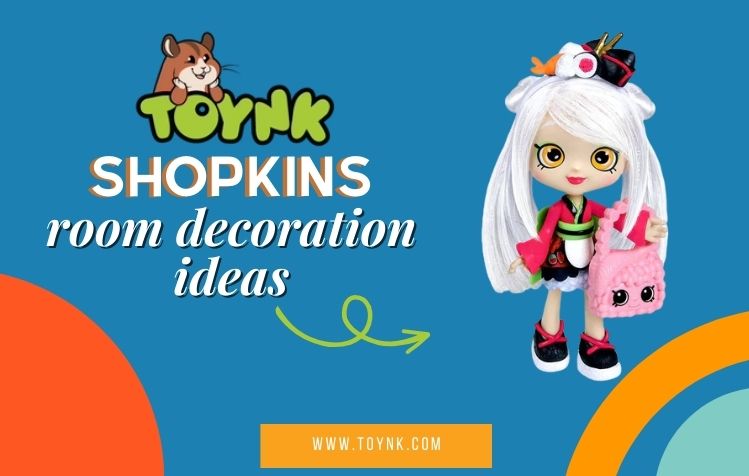 8 Shopkins Room Decoration Ideas: Creative Guide (2023)
Leave a comment
All comments are moderated before being published.
This site is protected by reCAPTCHA and the Google Privacy Policy and Terms of Service apply.
Free U.S. Shipping
Free shipping for every order, every day for the contiguous U.S.
Help Center
We are available Monday - Friday to answer your questions at [email protected]
Secure Payment
Your payment information is processed securely
Need to contact us? Just send us an e-mail at [email protected]
Haunted Mansion (2023)
Full cast & crew, directed by (1), writing credits (1), produced by (6), music by (1), cinematography by (1), editing by (1), casting by (1), production design by (1), art direction by (6), set decoration by (1), costume design by (1), makeup department (55), production management (4), second unit director or assistant director (10), art department (84), sound department (35), special effects by (14), visual effects by (318), stunts (37), camera and electrical department (105), animation department (9), casting department (9), costume and wardrobe department (44), editorial department (19), location management (18), music department (52), script and continuity department (2), transportation department (11), additional crew (136).
Haunted Mansion (2023 film)
Haunted Mansion is a film adaptation of the attraction released on July 28, 2023.
1.1 Summary
1.2 Synopsis
2 Production
6 References
Summary [ ]
A single mother and her son move into an old mansion in New Orleans and discover its long history of hauntings, working with a number of different characters to uncover the mystery.
Synopsis [ ]
Astrophysicist Ben Matthias develops a camera to detect dark matter. He later meets and marries Alyssa, a ghost tour guide, and becomes entranced with her belief in the supernatural. Following Alyssa's untimely death in a car accident, Ben gives up his career and continues to run her ghost tour.
Years later, widowed mother and doctor Gabbie and her son Travis move from New York into their recently-purchased antebellum mansion , Gracey Manor , to turn it into a bed and breakfast. During their first days, they learn that it is haunted with ghosts. Ben is visited by the priest and exorcist Father Kent who hires him to photograph the ghosts. Ben is initially incredulous until he returns home and is haunted by a ghost Mariner who forces him to return to the mansion. Ben learns that Gabbie, Travis, and Kent have also fallen victim to the hauntings, forcing them to stay in the mansion.
Ben and Kent recruit Harriet, a psychic with legitimate powers, and steal blueprints to the mansion from haunted house historian Prof. Bruce Davis. The group finds a hidden séance room and Harriet manages to contact the spirit of Gracey who leaves a message reading instructing them to talk to the legendary medium Madame Leota . Upon trying to do so, a mysterious entity forces Harriet out of the house. Bruce arrives shortly afterwards and becomes possessed.
The group stay at the mansion where they proceed to look for Leota's ghost. Ben goes into the attic where he runs afoul of a resident ghostly bride and finds a locked trunk. Upon examining the contents, they find a crystal ball which houses Leota's spirit.
Leota reveals that William Gracey bought the mansion and recruited her to try and contact the spirit of his dead wife every night for a full year, releasing hundreds of ghosts into the mansion before an evil entity tricked Gracey into taking his own life and trapped Leota inside her crystal ball. Harriet attempts to perform an astral projection for more answers but ends up sending Ben out of his body, wherein he discovers Gracey as well as the evil entity, the Hatbox Ghost .
The next morning, Bruce and Ben meet a sketch artist who draws up the Hatbox Ghost. They identify him as Alistair Crump, a a rich heir who was abused in his childhood by his father after his mother's death and was later expelled from his home, Crump Manor , disappearing after being shunned by society. Upon reaching adulthood, Crump repurchased his old home, and used lavish parties to kill his fellow socialites out of revenge for ostracizing him, before being beheaded himself by his mutinous servants. Crump proceeds to lock the mansion down but Ben, Kent, and Travis manage to escape. They find Crump Manor, which has become a historical site, and learn from the Mariner (who followed them) that Crump needs someone to willingly give up their life and become the mansion's one-thousandth spirit in order to escape the mansion. Travis finds Crump's hat, which they can use as part of a ritual to banish Crump back to the afterlife.
The three make it back to the mansion where Ben and Kent rescue Gabbie, Harriet, and Bruce, but Crump burns the hat and plans to use Travis' grief over the loss of his father to have him to come his side. Ben finds Travis and manages to convince him to let go of his father as they and Gabbie confront Crump in the graveyard. Ben makes peace with losing Alyssa, Kent manages to convince the ghosts to turn on Crump and join forces with them, and Bruce delivers a piece of the hat to Harriet who uses Leota's incantation to banish Crump.
Many of the ghosts decide to stay at the mansion, now in harmony with Gabbie and Travis. Harriet regains full confidence in her psychic abilities, Kent undergoes ordainment to become a real priest, Bruce maintains his newfound friendships, and Ben goes back to teaching and adopts a stray cat named Tater Tot, a nod to his wife's love for the snack. The group later reunites on Halloween for a party at the mansion with the resident ghosts.
Production [ ]
The project was announced on August 28, 2020 with a script by Katie Dippold, [1] with director Justin Simien taking the helm in April 2021. [2] This film project came after the long-anticipated Guillermo del Toro version spent years stuck in development hell.
LaKeith Stanfield as Ben Matthias , a paranormal tour guide in the French Quarter.
Owen Wilson as Father Kent , a priest hired to exorcise the Mansion.
Rosario Dawson as Gabbie , a single mother and doctor from New York who moves into the Haunted Mansion.
Chase Dillon as Travis , Gabbie's 9-year-old son.
Tiffany Haddish as Harriet , a psychic who can communicate with the dead. [3]
Danny DeVito as Bruce Davis , "a smug professor" that is a paranormal expert obsessed with finding the Haunted Mansion. [4]
Jamie Lee Curtis as Madame Leota
Jared Leto as Alistair Crump/The Hatbox Ghost
J.R. Adduci as William Gracey
Erika Coleman as Eleanor Gracey
Ben Bladon as the Hatchet Man
Creek Wilson as the Mariner
Lindsay Lamb as Constance Hatchaway
Fedor Steer as Ezra
Terence Rosemore as Phineas
Mike Benitez as Gus
Chad Crumley and Sebastien Soudais as the Duelists
John Curran as Pickwick
Tracy Goode as the Executioner
Bryan McClure as the Beheaded Knight
Don Stallings as the Venetian Ghost
Ashley John as Lady Blue
Rick Andosca as the Caretaker Ghost
Helene Henry as Tightrope Girl
Kamran Shaikh as Alexander Nitrokoff
Jared Simon, Joseph Miller and Ian Covell as the Quicksand Men
Kay Galvin as Abigaile Patecleaver
Charity Jordan as Alyssa Matthias
Winona Ryder as Pat, a tour guide at Crump Manor.
Dan Levy as Vic, a tour guide and murder mystery actor at Crump Manor.
Hasan Minhaj as a police sketch artist
Gallery [ ]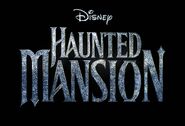 The primary main protagonists, a family who first set foot in the mansion, are African-Americans
An antebellum house located in the bayous of New Orleans, Louisiana serves as the titular mansion and the main setting
The house' name is Gracey Manor
The caretaker and his dog appear as ghosts in the graveyard
A curse is placed on the mansion following a terrible event, causing it to be haunted.
The proprietor of the house, Gracey, commits suicide out of grief over losing a loved one. However, in this version, Gracey drinks poison while the 2003 Gracey hangs himself.
A wedding dress is seen in the attic
References [ ]
↑ https://www.thewrap.com/katie-dippold-live-action-haunted-mansion-movie/
↑ https://www.slashfilm.com/580661/new-haunted-mansion-movie-justin-simien/
↑ https://www.celebretainment.com/movies/tiffany-haddish-and-lakeith-stanfield-in-talks-to-star-in-the-haunted-mansion-remake/article_d003f5e8-239f-50bc-8203-1de6a820bf73.html
↑ https://www.hollywoodreporter.com/movies/movie-news/danny-devito-disney-haunted-mansion-movie-1235033174/
1 Alistair Crump
2 Madame Leota
3 Hatbox Ghost
site categories
"I'm Finally Making Something That My Kids Would Actually Watch": Nicolas Winding Refn Talks Adapting Enid Blyton's 'The Famous Five' For TV – Mipcom Cannes Special
Hulu Preps Doc About World's Most Haunted House From 'Cash Cab' Producer Lion
By Max Goldbart
Max Goldbart
International TV Co-Editor
More Stories By Max
ITV Studios Mipcom: Cattleya & 'Gomorrah' Writers Launch Indie While 'My Mum Your Dad' Recommissioned In UK
T.M. Logan's '29 Seconds' Set For TV Adaptation By Frank Spotnitz's Big Light & 'One Piece' Maker Tomorrow Studios
EXCLUSIVE: Hulu is preparing to launch a documentary film about McKamey Manor , widely regarded as the world's most haunted house. Scroll to the bottom for a trailer.
Cash Cab producer Lion Television US is behind Monster Inside: America's Most Extreme Haunted House , which will launch next week as part of Hulu's Halloween Season and follows the story of Russ McKamey, the Navy Veteran turned master of horror who invites adrenaline junkies to the house and puts them through their paces to the extreme.
Related Stories
'L.A Law' Refreshed And Coming To Hulu In Early November
'American Horror Stories': FX Drops Teaser For Four-Episode Event On Hulu
Stan Hsue and Allison Corn, who run Lion US, told Deadline the show will tackle this controversy head on. Without giving much away, they said it will uncover new horrors.
"The film shines a light on a world that for too long has been allowed to exist in the dark and it's in that darkness that bad actors are able to do their worst," Corn told Deadline. "We think viewers will find it eye opening and truly unforgettable."
Sensitivity was a major priority for Lion during production and Hsue said the team wanted to "make sure we investigated and learned people's stories in a way that did not add to their trauma." Contributors include a human rights lawyer who specializes in the subject of torture and has worked on cases at Guantanamo Bay.
The show's inception goes back to Hsue and Corn coming across the manor on YouTube and being amazed by "disturbing and upsetting" footage.
"So we dug in and found that the story is so much more than its shock value," added Hsue. "There is an extremely rich psychological layer that explores why people subject themselves to extreme activities and the topic raises fascinating questions about the limits and complexity of consent."
Matthew Shepard
With that in mind, Lion is also making an ID show about Matthew Shepard, a gay student who was beaten, tortured and left to die in the late 1990s, which will feature contributors including Rosie O'Donnell and Adam Lambert.
The case attracted significant media coverage at the time as Shepard's sexuality appeared to have been a factor and Hsue said Lion's show comes as "hateful rhetoric skyrockets." "It feels exactly the right moment to honor Matthew's life and legacy, as well as introduce his story to a new generation who might not be familiar."
Elsewhere, Lion has been producing Bravo's Cash Cab for most of the past two decades and the format is still going strong. Alongside the premium and true crime shows, Hsue and Corn are keeping Lion's format game alive by taking a number to market including an "arced relationships" project inspired by rom-coms and two social experiment competition series.
The past couple of years have been "extraordinarily challenging" for indies, Hsue added, and he backed up other big names from the unscripted sector by saying that the dual labor strikes have not led to a boon in the genre, unlike in 2007-08.
"Now is a time of change and instability so [commissioners] are being extraordinarily conservative," he added. "I don't believe the strikes have changed that."
Must Read Stories
How euro networks woke up to streaming; wbd update; spotnitz; supernova film.
'Eras Tour' Eyes October-Record Opening With $95M-$97M; Int'l Also Huge
Davidson 'barbie' skit & monologue; swift & kelce crash party; 'weekend update', 'three's company' & 'she's the sheriff' star suzanne somers dies at 76.
Subscribe to Deadline Breaking News Alerts and keep your inbox happy.
Read More About:
Deadline is a part of Penske Media Corporation. © 2023 Deadline Hollywood, LLC. All Rights Reserved.
Where is McKamey Manor? Hulu Documentary Explores America's Most Extreme Haunted House
By Nikita Mahato
Hulu's upcoming documentary titled Monster Inside: America's Most Extreme Haunted House takes a look inside Russ McKamey's McKamey Manor . The navy veteran, dubbed the master of horror, lures enthusiasts into the viral terror experience. He designed the events to psychologically and physically torture participants with their consent. As the streamer describes, the "haunt that doesn't end until Russ says so."
According to Parade, McKamey first found the haunted house in San Diego, California, and operated it on his property. However, its main "attraction" is now located in Summertown Tennessee while some activities also run in Huntsville, Alabama.
Monster Inside: America's Most Extreme Haunted House is a feature-length documentary film and premieres on October 12, 2023, at 12:00 am ET.
Has Anyone Beaten McKamey Manor?
This is Mckamey Manor. Extremely haunted , They say no one comes out the same. On the spooky scale this is a 10. Would you go in ? pic.twitter.com/9YA2Yi0zzl — Kylie (@kyliesmiles101) October 7, 2023
The Parade report claims that McKamey Manor offers winners a prize amount of $20,000. Sadly, nobody has beaten the haunted house to date. Founder Russ McKamey urges enthusiasts that money shouldn't be the primary reason for them to participate. He reportedly told CBS 42 last October that "if they're here solely for that factor, they're going to be really disappointed because the Manor always wins."
How Much Does It Cost and Is It Safe?
According to The Washington Post , Parade confirmed that Russ McKamey expects participants to offer a bag of dog food for his pets for an admission fee to the haunted house. However, if one curses during the happenings, they will have to pay a fine of $500 each time. Similarly, they are also expected to pay $500 for every activity failed to complete.
Moreover, as per The Tennessean , all interested must sign a massive waiver before proceeding. McKamey claims that while there are no safety issues, it can be dangerous. Several videos on YouTube, captured by participants, show them contending in muddy situations and dealing with tasks involving height and water, among other things.
The upcoming Hulu documentary will follow the master of horror and his horrifying haunted house amidst allegations that call him a "manipulative abuser."
Nikita Mahato is a true-crime and news writer at ComingSoon and shows an aptitude for captivating storytelling, and extensive research, among other things. Her previous works can be seen on Sportskeeda. A proficient basketball player, Nikita has been involved with several non-profit organizations to be able to give back to the community. She also has a penchant for everything entertainment.
Share article
Netflix Schedule October 16-22: New TV Shows & Movies Being Added
Goosebumps (2023) Season 1: How Many Episodes & When Do New Episodes Come Out?
Taylor Swift Eras Tour Movie: List of All Songs From the Concert Film
Marvel and dc.
Jason Momoa Reportedly Cast as Lobo in James Gunn's DC Universe
Report: Aquaman 2 Had 20 Scenes Removed
Werewolf by Night in Color Trailer Shows the MCU Special in Gruesome Color
Monster Inside Trailer: Hulu Documentary Unveils Truth Behind America's Most Extreme Haunted House
Haunted Mansion (2023) Streaming: Watch & Stream Online via Disney Plus
Hulu October 2023 Schedule: New TV Shows & Movies Lineup
Spirit Halloween: The Movie Gets a Theatrical Release and Streaming Debut
We didn't find any showtimes. Try picking another date or location.
Haunted Mansion (2023)
Favorite theaters, recently viewed.
Haunted Mansion (2023): The New Disney Movie
Haunted Mansion (2023) is a new Disney movie is directed by Justin Simien, who is known for his work on the films Dear White People and Bad Hair. This new Disney film Haunted Mansion is a remake of the popular theme park ride.
The film is set in New Orleans, and it follows a family who moves into a haunted mansion. The family soon learns that the mansion is not what it seems, and they must find a way to escape before it's too late.
Haunted Mansion Cast:
The film stars Owen Wilson, Tiffany Haddish, LaKeith Stanfield, Rosario Dawson, Danny DeVito, Chase W. Dillon, Dan Levy, Jamie Lee Curtis, and Jared Leto.
Disney Movie Haunted Mansion Release Date:
The Disney movie Haunted Mansion is scheduled to be released on July 28, 2023. The film is rated PG-13 for some thematic elements and scary action. However, it is not as scary as some other horror films, and it is likely to be a good choice for families with older children.
Watch Disney Haunted Mansion Movie Trailer:
Suggest Reads:
The Summer I Turned Pretty Season 2 Stream Now!
The Pod Generation Movie (2023) stars Emilia Clarke & Chiwetel Ejiofor
Napoleon Movie: Emperor, Lover, Tyrant, Legend
Wonka Movie: Story of the World's Greatest Chocolate Maker