Holy Spirit
                  catholic church.
Dear friends in Christ: Our parish serves a thriving and active community in McAllen, Texas.  If you are new to McAllen or just visiting, the Catholic Community of Holy Spirit would love for you to celebrate Holy Mass with us.   Continue to worship our Lord, and be a witness to the life and mission of our Savior Jesus Christ. 
Download our new parish app.
Search for Holy Spirit Catholic Church after download. Disponible en el App Store y Google Play. Busque Holy Spirit Catholic Church despues de instalar.
Click to  Learn More:
Scan to download:
Click to download:
Bishop Lifts Dispensation for Sunday Mass Attendance
Obispo Termina Dispensa para Asistencia a Misa Dominical
Message from Bishop Daniel E. Flores concerning COVID-19 Vaccines
Mensaje del Obispo Daniel E. Flores sobre la vacuna de COVID19
Mass Times 
Friday : 8:00 AM English English EN
1st Friday : 8:00 AM English English EN
Eucharistic Adoration
Tue Fri 9:00 AM to 8:30 PM The Blessed Sacrament is reposed at 8:30 PM; the chapel is open until 9:00 PM./El Santísimo se reposa a las 8:30 PM; la capilla está abierta hasta las 9:00 PM.
Confession Times
Wednesday : 6:00 PM to 7:00 PM In the Chapel confessional/En el confesional de la Capilla
Saturday : 4:00 PM to 5:00 PM In the Chapel confessional/En el confesional de la Capilla
Today's Readings / Lecturas Del Día
Memorial of Saint Ignatius of Antioch, Bishop and Martyr Reading 1 Rom 1:16-25 Responsorial Psalm Ps 19:2-3, 4-5 Gospel Lk 11:37-41
Memoria de San Ignacio, obispo y mártir Primera lectura Rom 1, 16-25 Salmo Responsorial Salmo 18, 2-3. 4-5 Evangelio Lc 11, 37-41
National Catholic Register
Did You See Jesus on the Streets of New York? commentary
Cleveland Bishop Malesic Speaks the Truth, Kansas Bishop Calls for Sacred Music Revival in Liturgy, The Four Female Doctors of the Church, and More Great Links! blog
Deadly Hospital Blast in Gaza Kills Hundreds cna
Secrets of the Saints: 5 Powerful Prayers to Jesus in the Eucharist Inspired by their deep devotion to the Blessed Sacrament, some saints have composed prayers that help the faithful draw closer to Christ.
"The Best Weapon": A Priest's 7 Personal Stories About the Power of Praying the Rosary "The Rosary is the best weapon."
What Happens After Confession: Jesus' Profound Message to Mystic Saint Margaret Mary Alacoque "He said, 'I don't remember.'"
Holy Spirit
2201 martin avenue, mcallen, tx 78504.
Holy Spirit invites you to celebrate Mass with us; Please see the times below. We are located in Mcallen, TX; Directions are available here
Mass times for Holy Spirit are below. Once again, we welcome you!
Mass Times during COVID-19
Saturday 8:00am - 1st Saturday Only , 5:30pm
Sunday 8:00am , 10:00am (Spanish) , 12:00pm
Monday 6:30am
Tuesday 8:00am (Spanish)
Wednesday 8:00am
Thursday 8:00am (Spanish)
Friday 8:00am
Other Services
Adoration Tue: 9:00pm-8:30pm , Thr: 9:00pm-8:30pm , Wed: 9:00am-8:30pm , Fri: 9:00am-8:30pm
Confessions Wed: 6:00pm-7:00pm , Sat: 4:00pm-5:00pm
Additional Instructions
Current Bulletin
Bulletin archive, email notification.
Stay up to date with what is happening at Holy Spirit. Each week we will send you an email update with a link to the current week's bulletin.

Email Notification Signup
Supporters of the catholic church, catholic retail, events & event planning, financial services, funeral homes & planning, health & medicine, professional services, residential contractor & handyman, become a supporter of the catholic church.
Fill out the following form to request more information on becoming a sponsor of this listing. One of our sales represenatives will follow up with you shortly.
Thank you for helping people Discover Mass!
DiscoverMass and MassTimes.org have partnered together to help make a single place to manage Parish info for the public.
Updates are currently being routed through MassTimes.org.
This is helpful for the Church and helps ensure greater accuracy for Catholics looking for Mass times on the Internet.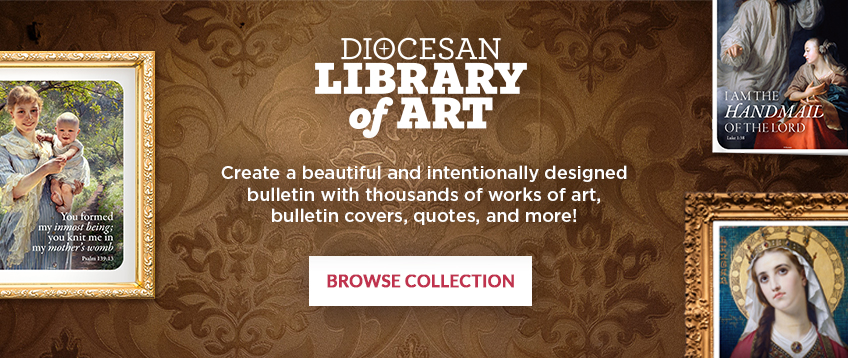 Email This post
Claim this business, sign into your account.
Phone 956-686-7711
Home Bulletin & Daily Readings Bulletin
Sacred Heart Catholic Church Bulletin for Oct 15, 2023
Click here to access the bulletin if it does not appear in the window below..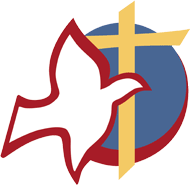 Mission Statement
Mass Schedule
Parish Staff
Safe Environment (PGC)
Reporting Abuse
Spiritual Development
Confirmation
Reconciliation
Anointing the Sick
R.C.I.A…(Becoming -Catholic)
Full Time School
PSR Registration
PSR Advisory Board
Vacation Bible School
F3, Food, Faith and Friends
Liturgy of the Word
Online Giving
Calendar (Virtual)
Holy Spirit Calendar
Sunday Bulletin
Sunday Bulletins

Making God's Kingdom Present in the World
Church Tour
Clergy Directory
Mission Statement
Office Hours
Parish History
Publications
Registering in the Parish
Staff Directory
Stewardship/Giving
This Week at Holy Spirit
Stained Glass
Mass Times & Celebrants
Anointing of the Sick
Holy Orders
Receiving the Sacraments while Home Bound or Hospitalized
Sacrament of Baptism
Sacrament of Communion
Sacrament of Confirmation
Sacrament of Marriage
Sacrament of Penance
Adult Faith Formation
Eucharistic Adoration
GOAL Scholarship Program
Holy Spirit College
Mass Livestreamed Daily
Monday – friday 8:30 a.m. and 6:00 p.m. saturday – 8:30 a.m. (daily) and 5:00 p.m. (vigil) sunday – 8:30 a.m., 10:00 a.m., 11:30 a.m. & 5:30 p.m. english mass livestream misa en línea en español.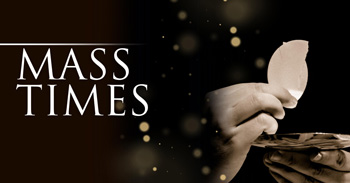 Holy Spirit Catholic Church
9821 frankford ave * lubbock tx 79424 * 806-698-6400.
This Week's Bulletin