Film Review: Let It Ghost (2022) by Wong Hoi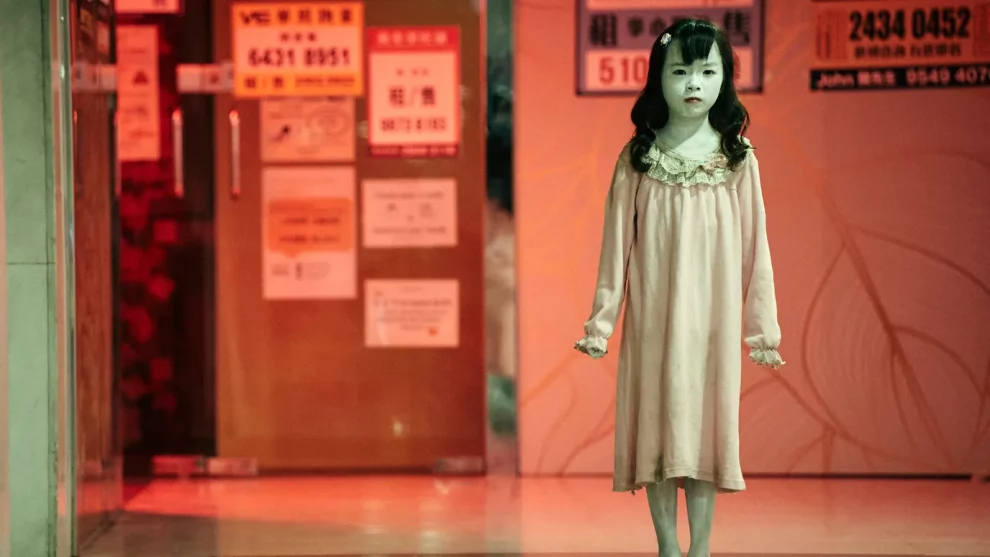 Hong Kong has been haunted on the screen for a very long time, but starting with Sammo Hung  "Encounters of a Spooky Kind" (1980) the city also found plenty of humor in it. The HK ghost genre has developed its completely unique style: smart, quirky, bonkers and scary at the same time. Supernatural served this way is not exactly what horror genre is supposed to be about – chilling, mocking the improbable elements of scare, the things your logic tells you are ridiculous, but your instincts don't. Ultimately, this works pretty well when it involves a harmonious balance between humor, dread, and melodrama.
Let it Ghost is screening at International Film Festival Rotterdam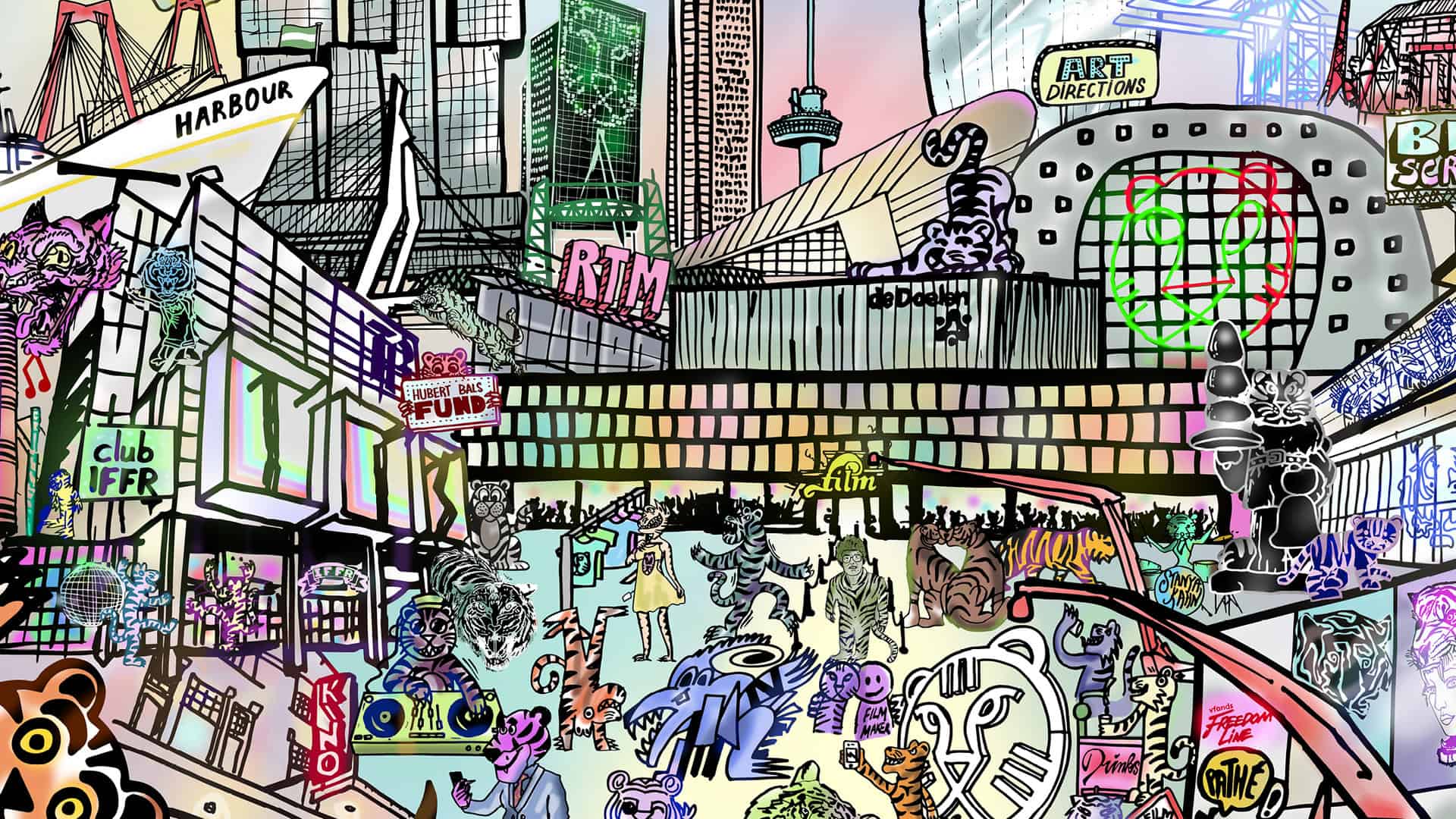 Wong Hoi might be a first time director, but he cooks his dish according to the traditional recipe. In his omnibus "Let It Ghost" there are three different type of ghosts the audience encounters, none of them quite malicious but too deep in their outearthly drama not to creep the hell out the living on screen. How they do it would involve giving spoilers. Let's just say that one method would agree with most of the male spectators' expectations of their love life.
Whatever can go wrong for the TV hit series "Incarcerated detective" star Lark ( Locker Lam ), will, ultimately. Heavily intoxicated after a dinner with the TV executive and producers of the show, instead of organizing a cab, he drives to the shooting location in his expensive sports car. When he dozes off at the wheel, he causes an accident upon which he discovers a young woman's ( Chung Suet Ying ) lifeless body on the road. Lark isn't keen on ruining his life, and he does what he thinks will go unpunished. There are no witnesses on the dark, local road in the middle of the woods, so he goes to work like nothing ever happened.
The pun already starts with the title of the episode ("Haunted Prison") Lark is supposed to act in that evening. He is in prison with none less than a ghost, played by the real ghost of a woman he left in the woods, and who happens to be a first time actress assigned for exactly that role. This part of the omnibus is particularly well developed, and works well as a critical commentary on commercial TV shows and their unlikely settings and plots, but also on the working conditions of film crews. Anyway, as we know, drinking and driving is never a good idea.
What would a macho taxi driver who is taking his girlfriend for granted read, than something called "Domineering Driver and the Dainty Wife" about traditional Chinese relationship values? If life took a turn for the worst for the Incarcerated Detective, the ghost ( Ashina Kwok ) in the film's middle chapter "Haunted Industrial Building" is overly kind to our hero ( So Chi Ho ), granting him his heart desire. Our macho does bizarrely get called "tsundere" by a mysterious girl in charge of rent-a-party rooms that hold a well kept secret, but his warmer side isn't shown, barely a glimpse of it.
Compared to the first chapter, the photography is more vibrant with colors, embracing the pastel palette of the manga-inspired scenic design when the story switches from the mundane into the world of fantasy. Here, the scriptwriter Norris Wong concentrates more on the quality of dialogues, tackling gender stereotypes, unrealistic expectations of a love relationship and the class bias.
The last part titled "Haunted Shopping Mall" is the omnibus' most melodramatic link, centering around a little girl's ghost wandering around an almost completely abandoned mall that is about to close. Although struggling to pick up on comedy elements that the first two parts succesfully built their narratives on, "Haunted Shopping Mall" is the one that blands the most challenging components: martial arts with a brief wuxia moment, possession and the belief in reincarnation to tell the tale of an abandoned, lonely child. Unless you are into a slapstick, childish humour, this is the least funny of three chapters, in which the mall's corridors echo – metaphorically speaking, with recorded laughter.
This is the first feature for the Hong Kong helmer Wong Hoi, a name to be kept under the radar. This entertaining film with well balanced tempo celebrated its world premiere at Far East Film festival in Udine last year, and it is currently screening in IFFR's Harbour program.
You may also like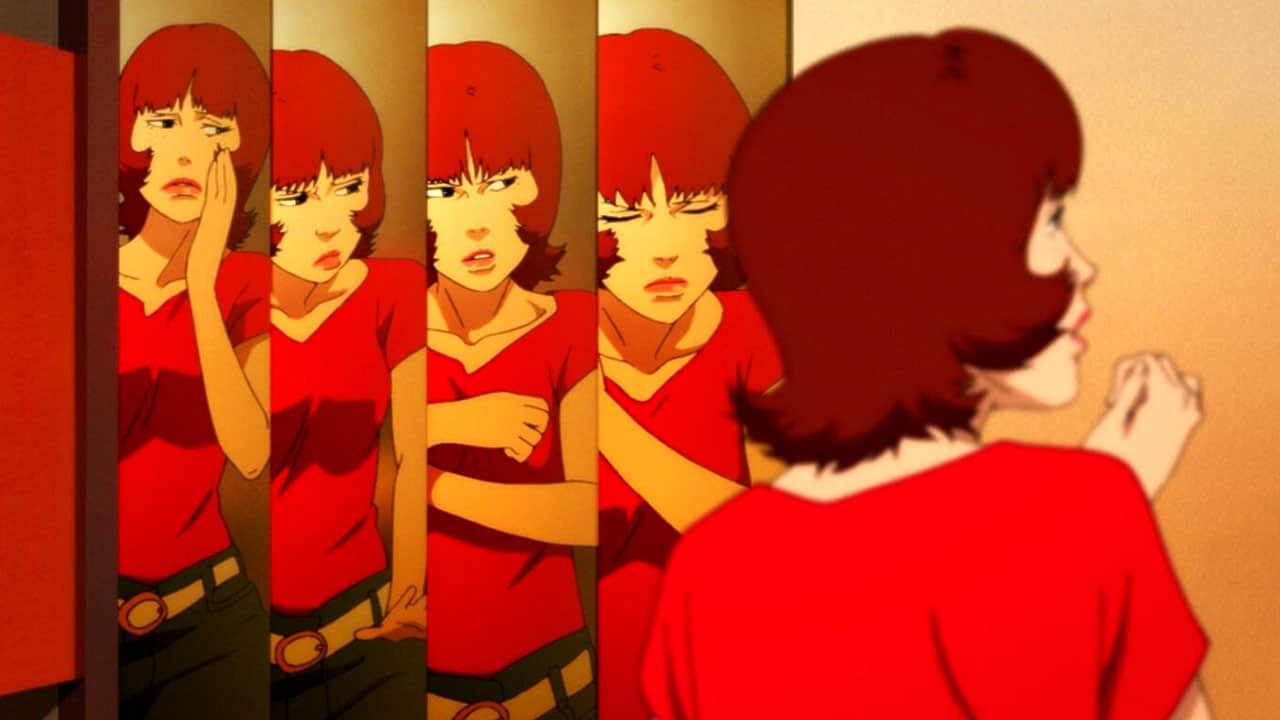 Fantasia Documentary Review: Satoshi Kon, The Illusionist (2021) by Pascal-Alex Vincent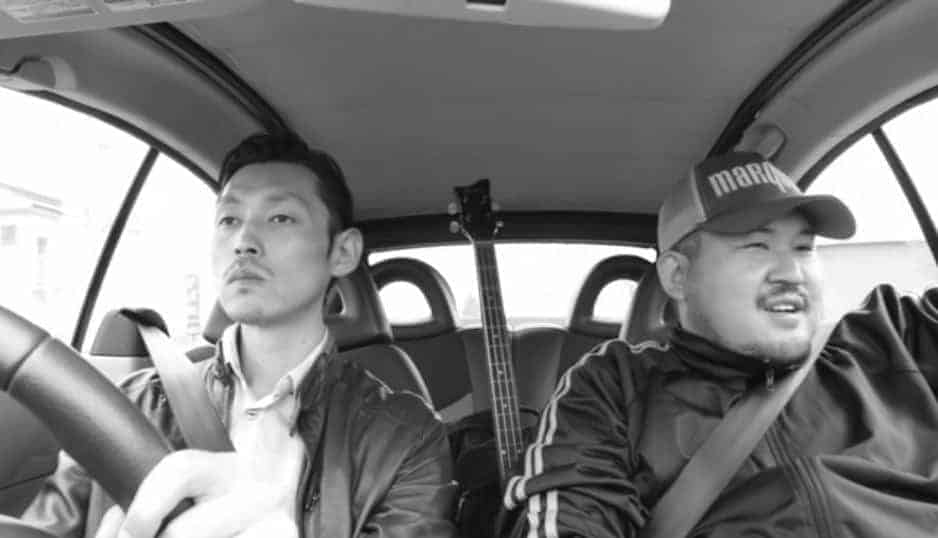 Film Review: Party 'Round the Globe (2017) by Hirobumi Watanabe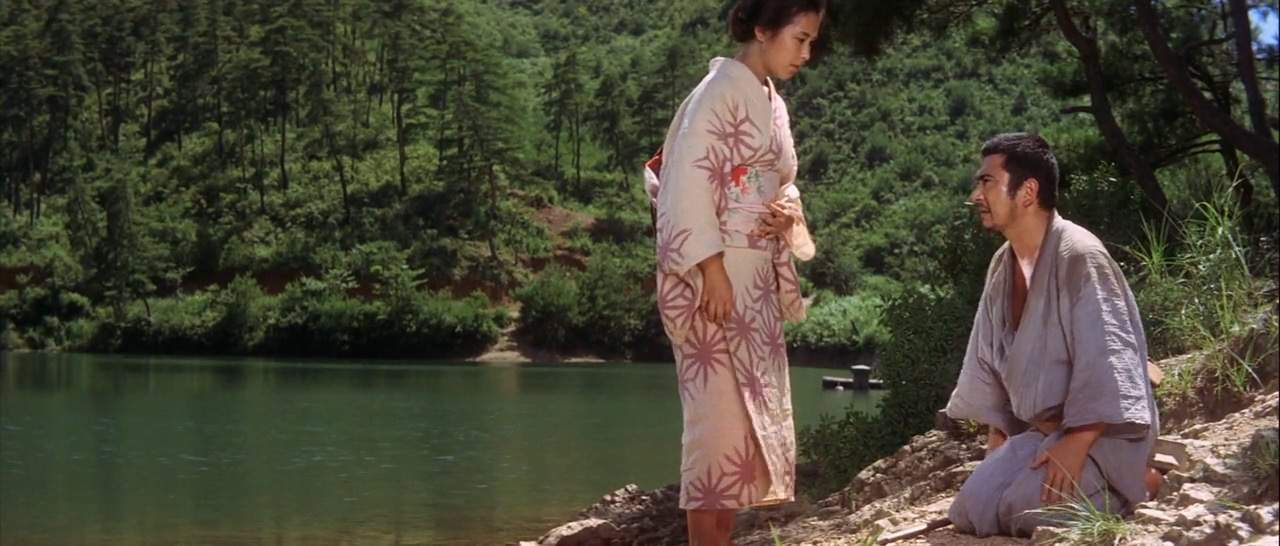 Film Review: Zatoichi's Pilgrimage (1966) by Kazuo Ikehiro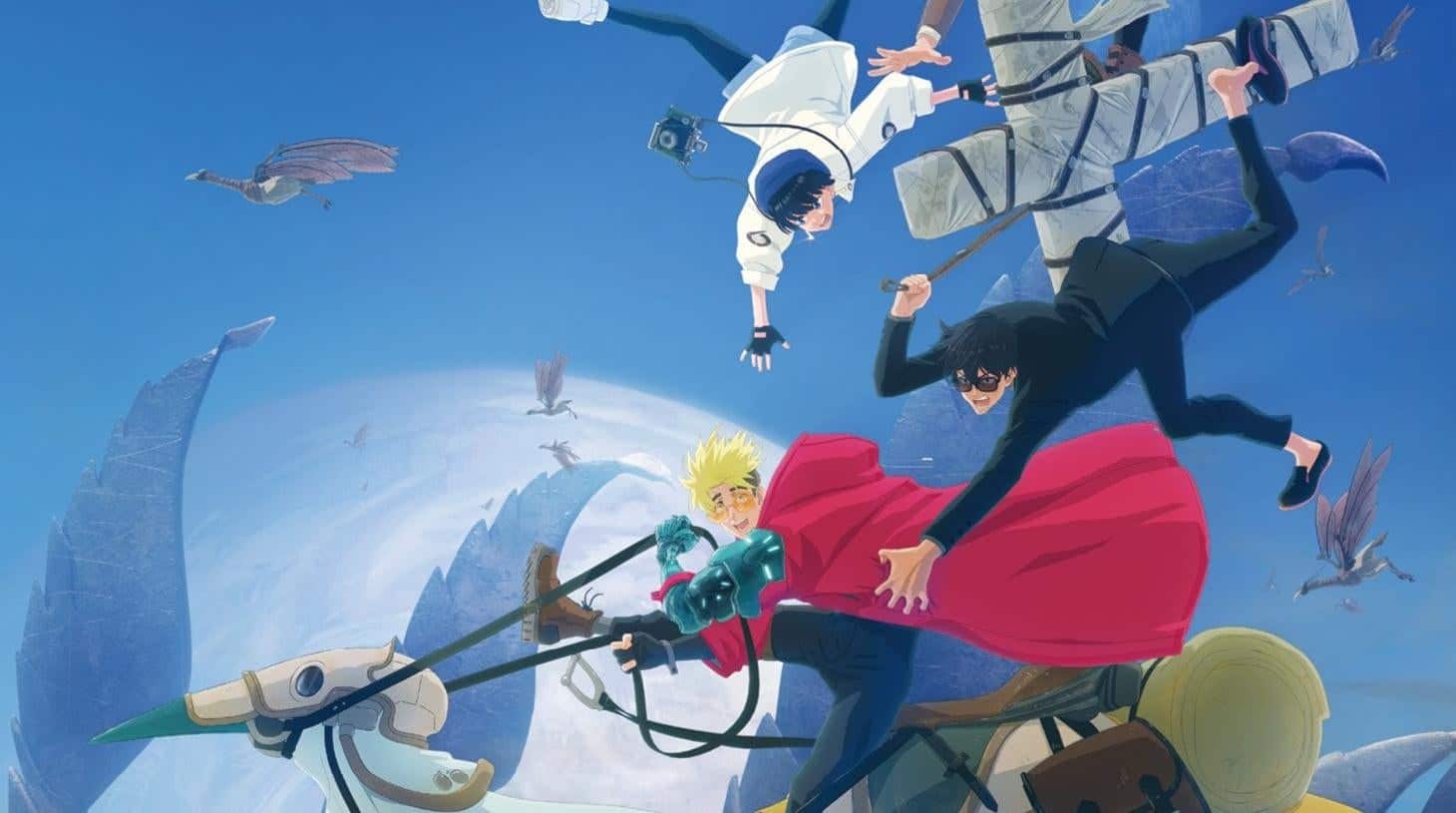 Anime Analysis: Trigun Stampede (2023) by Kenji Muto
Documentary Review: Sugihara Survivors: Jewish and Japanese, Past and Future (2017) by Junichi Kajioka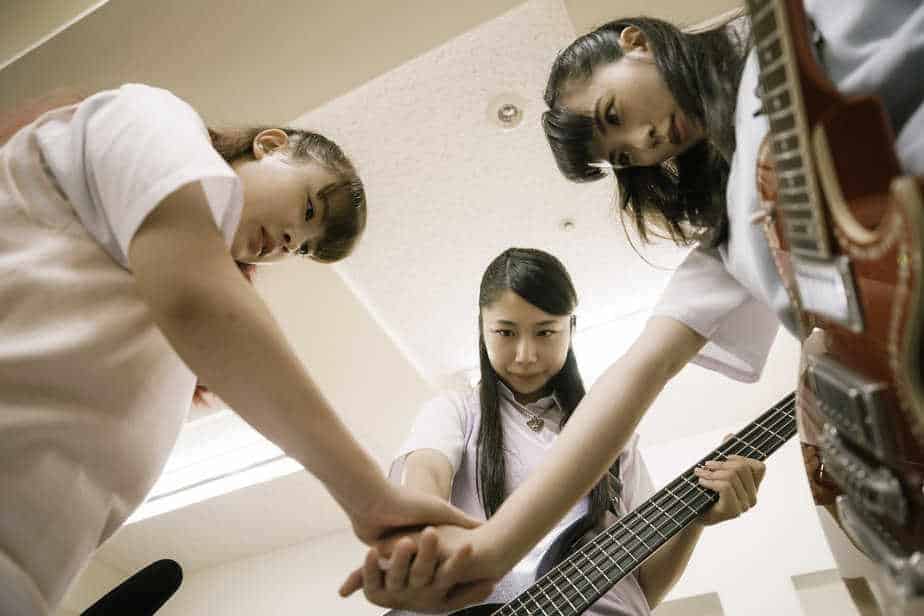 Film Review: JK Rock (2019) by Muguruma Shunji
About the author.
Marina D. Richter
Stay connected.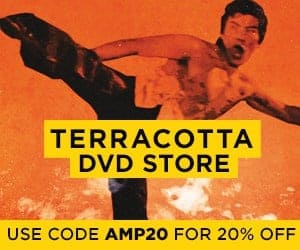 Subscribe to Our Newsletter
Check your inbox or spam folder to confirm your subscription.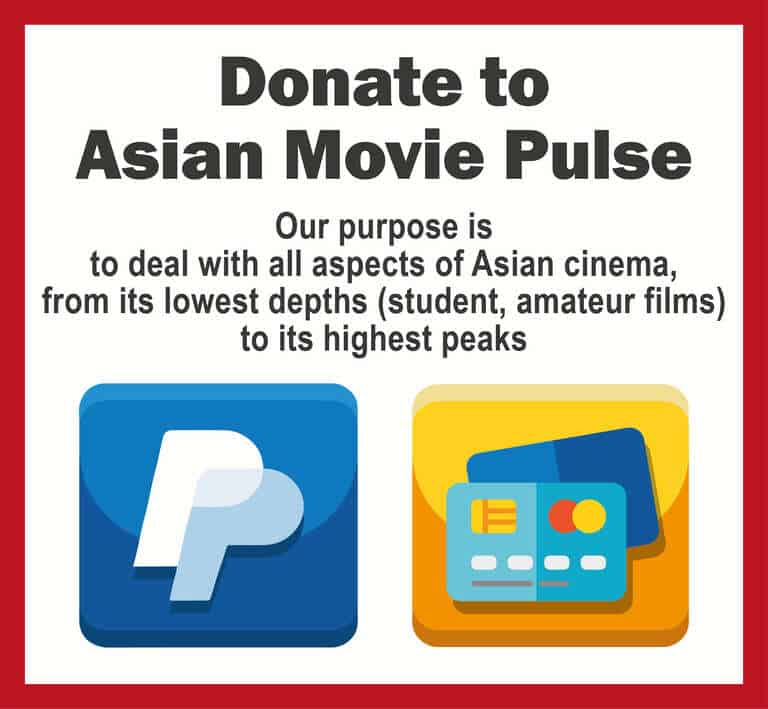 Session expired
Please log in again. The login page will open in a new tab. After logging in you can close it and return to this page.
MOVIES and MANIA
Previews | Collated film criticism | Our reviews and ratings | Visitor ratings | Free movies | 10,000+ entries!
TALES FROM THE OCCULT (2022) Reviews of Hong Kong horror anthology – trailer
'Every nook and cranny has its fears' Tales from the Occult is a 2022 Hong Kong horror anthology film that revolves around urban terror including the story of a pop singer who purchases a new house only to discover the horrors of the previous tenant, a tale of a spirit who haunts the staircase of an apartment complex and another tale of a ghost who resides in a shopping mall.
Followed by sequels Tales from the Occult: Body and Soul (2023) and Tales from the Occult: Ultimate Malevolence (2023).
Co-directed by Wesley Hoi Ip Sang, making his directorial debut, veteran Fruit Chan ( Coffin Homes ; The Midnight After ; Tales from the Dark 1 ; Don't Look Up ; Three Extremes ; Dumplings ) and Fung Chih-chaing (writer of A Witness out of the Blue ). Produced by John Chong; Shirley Lau and Jeff Tang Hon Hung.
The movie stars Richie Jen ( Man on the Edge ; Fagara ; Breaking News ), Jerry Lamb ( Man On the Edge ; Hell Bank Presents Running Ghost ; Enter The Fat Dragon ), Cherry Ngan ( A Witness Out of the Blue ; Tales from the Dark Prt 1 ; The Shadow Play ), Charm Man Chan, Lawrence Cheng, Kelvin Kwan, Hoi-Yan Ng, Wing-Sze Ng and Cecilia So.
Plot synopsis: The Chink follows young pop star Yoyi (Cherry Ngan) who moves into a new home to have more time with her married boyfriend. However, her plan backfires as her mental health deteriorates. Distressed and driven to the edge, she can't tell whether she is suffering a relapse of her depression, or if she is being haunted by a menacing ghost.
In The Mall, while hosting a live stream that introduces a new shopping mall for potential entrepreneurs, YouTuber Wilson Yeung (Jerry Lamb) is confronted by an influencer who specialises in exposés. Meanwhile, a masked avenger also roams the halls of the mall, setting the scene for a shocking denouement about a terrifying incident that happened before the mall's renovation.
On the stairwell of The Tenement, a soaked mystery figure in a raincoat is blocking the exit. As it slowly creeps upstairs, the building's remaining residents suspect that it's the spirit of a drowning victim. A bold but cautious novelist and her fellow residents turn to a former triad assassin living on the fifth floor for help.
Reviews: " …it cannot quite muster the level of suspense needed for creating genuine dread. There are a few intense moments and a couple of scenes that will undoubtedly make people jump, but no one is likely to lose any sleep over these stories. However, the special effects are of respectable quality and the acting decent all around." Eastern Kicks
"In each of the increasingly humorous storylines, Chan's being a particular highlight of wit and irony, there is a lingering dissatisfaction with the contemporary society from the pressures of the fiercely competitive housing market to the kind of financial desperation and longing for connection that fuels the consumerist emptiness of influencer culture." Windows on Worlds
For trailers and more movie info click the page 2 link below
Share this:
Click to share on Pinterest (Opens in new window)
Click to share on Facebook (Opens in new window)
Click to share on Twitter (Opens in new window)
Click to share on Reddit (Opens in new window)
Click to share on Tumblr (Opens in new window)
Click to email a link to a friend (Opens in new window)
Click to share on Pocket (Opens in new window)
Click to share on WhatsApp (Opens in new window)
Click to share on Telegram (Opens in new window)
Click to print (Opens in new window)
Click to share on LinkedIn (Opens in new window)
About MOVIES and MANIA
IFFR 2024 25 Jan – 4 Feb 2024
Let it ghost.
There's surely something strange in this neighbourhood. But trust us when we tell you it's all good, because Let It Ghost not only isn't afraid to let it scare , it's here to delight and entertain.
Spooky comedies are a vital part of Hong Kong's film landscape and this anthology of three supernatural stories featuring a cast from beyond the grave, a horny ghost and a ghost to rule them all – a toddler – is a delightful reminder. Starring up-and-coming actors, comedians or YouTube stars – including Time 's (2021) Chung Suet Ying, Septet: The Story of Hong Kong 's (2020) Eric Tsui, Tracy 's (2017) Aaron Chow, and Lazy Hazy Crazy 's (2015) Ashina Kwok – Wong Hoi's feature debut draws on local traditions and lore, pays them a little tribute and with whimsical gestures updates the genre by tossing in some very 'woke' jokes.
As one of the low-budget horrors that have slowly but steadily been resurfacing in Hong Kong, Let It Ghost is proof that this generation of independent filmmakers knows its history and has the will to continue exploring the myriad shades that horror and ghost stories have to offer. Staying true to the genre film's capacity to capture the moods and itches of the respective times, the stories carry a dash of enlightenment dressed in frivolous entertainment.
– Kristina Aschenbrennerova
Programme IFFR 2023
Echoing Rotterdam's port city identity, Harbour offers a safe haven to the full range of contemporary cinema that the festival champions.
1744 White Alto
A colourful comedy featuring quirky characters, a case of mistaken identity and one hell of a ride.
2551.02 – The Orgy of the Damned
A wordless, dream-like, post-apocalyptic horror movie full of sounds of fury. A darkly trippy avant-garde scare fest!
The Abandoned
A suicidal police officer finds a reason to live: catching the killer preying on migrant women.
Wave of Hong Kong Horror-Thrillers to Set Spines Atingle
With audiences expected to return to theaters at holiday time, Hong Kong heavyweights are bringing scary stories to the big screen
By Partner Content
Partner Content
How Hollywood Can Support the Movement for People Living With Visible Skin Conditions 3 weeks ago
Sharjah International Film Festival for Children and Youth Marks 10 Years of Media Literacy 1 month ago
Beyond Natural Beauty: AlUla Is Premier Production Paradise 2 months ago
Traces of life in Hong Kong, with all that it was before the pandemic, began to reappear in February. The steady easing into the "new normal" saw cinemas reopen and moviegoers have slowly gained confidence in returning to theaters, resulting in healthy grosses for both foreign and local films.
Genre films, such as action and horror-thrillers, offer modest budgets and quick production turnaround — and they're the Hong Kong film industry's most popular exports. So it's no surprise the industry has seen a substantial surge in the number of movies produced in these two categories. As a result, this year's online American Film Market, which runs Nov. 1-5, will see Hong Kong film companies showcasing thrilling genres to potential buyers.
Grace Chan, distribution manager of Entertaining Power, says the AFM is the ideal timing to launch their 2022 slate.
"We estimate audiences to return to cinemas during the holidays at the end of the year," says Chan, "so it's a good time to share our updated lineup at AFM. While film sales are growing positively, it is still under our estimation."
Cracking open a bottle of movie thrills will be Media Asia's "Tales from the Occult," a horror omnibus consisting of three short films about the terrors hiding in Hong Kong's darkest places. The spine-chilling series, currently in postproduction, is co-produced by Mathew Tang, who also produced the "Tales from the Dark" omnibus series for Edko Films. Fruit Chan's "The Mall" follows a social media influencer through a newly renovated yet highly haunted shopping mall that has a bone-shaking history. The thrills continue in "The Tenement" by Fung Chih-chiang when residents of an old residential building band together to face a creature that lurks in their stairwell. In Wesley Hoi's "The Chink," a young singer experiences resurfacing trauma from witnessing the death of a man in her youth.
Producer Tang is already working on a second "Tales from the Occult" installment, this time featuring three short films by young up-and-coming filmmakers. The project recently obtained funding support from the Hong Kong government's Film Development Fund.
On the slate of local production powerhouse Emperor Motion Pictures is "Social Distancing," a horror film inspired by the invasive nature of mobile devices in our everyday lives. Gladys Li, the star of EMP's 2020 Lunar New Year romantic comedy "You Are the One," portrays a content creator who is stalked by a sinister and relentless "e-ghost." "Social Distancing" is director Gilitte Leung's second feature film, with her first being 2012's "Love Me Not."
"Through the perspective of a 24-year-old phone-obsessed woman, I'm employing the style of a suspenseful horror to explore the thesis that our everyday lives are being affected by our overreliance on technology," Leung said in her director's statement.
Headlining Entertaining Power's market slate is "To Be Faced." The action thriller is the latest film by Danny Pang, who co-directed horror blockbusters including "The Eye" with his twin brother, Oxide, and also made solo efforts such as "Seven 2 One" and "Fairy Tale Killer." "To Be Faced" follows a deadly conflict in the gaming world between the police's anti-triad squad, gaming authorities and the masterminds of illegal gambling operations.
Currently in postproduction, "To Be Faced" stars Francis Ng ("Drifting," "Line Walker"), Wallace Chung ("Drug War," "Liberation"), character actor Eddie Cheung "Dynasty Warriors") and Myolie Wu ("Life Without Principle").
Aside from suspense and horror pictures, One Cool Pictures will also showcase "Back to the Past," a big-budget blockbuster. The action movie is a highly anticipated follow-up to the TV series. In addition, Mandarin Motion Pictures presents "G Storm," the fifth and final film of the hit anti-corruption film series. Meanwhile, Universe Films will cling onto the thrills but is action-packed at heart with its firefighting film, "Flashover."
Mega-Vision Pictures' "New Kung Fu Cult Master," a martial arts fantasy set in the universe of Louis Cha's ultra-popular wuxia novels, stars Louis Koo, Donnie Yen and Raymond Lam. Last but not least, Edko Films' "Table for Six," a Lunar New Year ensemble comedy by writer-director Sunny Chan will star local icon Dayo Wong.
Each of these Hong Kong companies, and other major Asian sales companies, are scheduled to present their latest films March 14-17, 2022, at Hong Kong's FILMART. Earlier this year, FILMART welcomed 8,000 online participants from 81 countries and regions along with 677 exhibitors from 46 countries and regions. It provided a platform for the promotion of over 2,100 film and TV productions.
More From Our Brands
2023 is the year of kacey musgraves duets, the rock wears a striking gold tag heuer chronograph on 'the tonight show', san diego padres owner peter seidler dies at 63, the best fitness sales to shop during amazon's prime big deal days event, emmys twist: the bear's ayo edebiri will jump into the lead actress race for season 2, verify it's you, please log in.
Movie Database
New Releases
Full Movies
Spotify Horror Playlist
Amazon Prime
Newest Movie Lists
125 Best Horror Movies
Movies w/o Jump Scares
Movies for Newbies
Movies for Gorehounds
Horror Movie Trilogies
Movies like
My Watchlists
Sharable Lists
Submit Review
Spread The Horror
CREATE ACCOUNT
More results... (60)
Let It Ghost (2022)
Share a link to this page!
Release Date: Oct 27, 2022
Rated: N/A | Runtime: 99 Mins | Language: 广州话 / 廣州話
Director: Wong Hoi
Stars: Ling Man-Lung , Chung Suet-Ying , Locker Lam Ka-Hei , Chloe So , Aaron Chow Chi-Kwan , Ashina Kwok , Sham Ka-Ki , So Chi Ho , Hui Yin , Angel Lam Chin Ting
This anthology film features a triplet of horror stories starring up-and-coming actors and popular local Youtubers. When a film crew is haunted by paranormal activities, the director decides to cast her to play a ghost; When a taxi driver takes his girlfriend to a party room to get it on, a horny ghost adds spice to the proceedings; When a wandering ghost refuses to leave a soon-to-be-gentrified mall, the tenants concoct a plan to send her off.
Report missing or broken trailer
LET IT GHOST - Trailer for Hong Kong Comedy Horror Anthology Film - Eng Subs (Hong Kong 2022) 猛鬼3寶
What to Expect
Genres Anthology Comedy Supernatural Thriller
Subgenres Campy Dangerous Exploration Ghosts Haunted House - Investigation Internet Meta
Style B Horror C-Horror Popcorn
MORE HORROR
Add to Watchlist
You need to login or register to add this movie to your horror watchlist.
Would it Kill You to Subscribe?
Get horror news, reviews and movie recommendations every Friday!
We respect your email privacy
Seriously, signup for our newsletter or Freddy will hunt you in your dreams.
Horror New Releases
There's Something in the Barn (2023)
It's a Wonderful Knife (2023)
Sijjin (2023)
Squealer (2023)
It Lives Inside (2023)
Confessions (2023)
From Inside (2023)
Locked In (2023)
PA39: The Halloween Broadcast (2023)
Bloodthirst (2023)
Puzzle Box (2023)
Hell House LLC Origins: The Carmichael Manor (2023)
Karusell (2023)
BONDED (2023)
Lord of Misrule (2023)
The Latent Image (2023)
Soul Mates (2023)
Three Blind Mice (2023)
The Glenarma Tapes (2023)
The Man In The White Van (2023)
The Nights Before Christmas (2020)
Bloody Moon (1981)
The Yearly Harvest (2016)
Malevolence (2004)
Evil Dead Rise (2023)
Roohi (2021)
True Gore (1987)
The Amityville Harvest (2020)
CRAM (2021)
GET KILLER MOVIE RECOMMENDATIONS!
Discover new horror movies and get spoiler-free reviews every friday.
Kung Fu Ghost
Daisy inherits an estate from her late grandfather, a martial arts master. When she shows up at the property, she discovers that the house is haunted by the spirit of her grandfather and the... Read all Daisy inherits an estate from her late grandfather, a martial arts master. When she shows up at the property, she discovers that the house is haunted by the spirit of her grandfather and the ghost of a mysterious man: William. Daisy inherits an estate from her late grandfather, a martial arts master. When she shows up at the property, she discovers that the house is haunted by the spirit of her grandfather and the ghost of a mysterious man: William.
Jennifer N. Linch
Noah Sargent
David S. Dawson
19 User reviews
22 Critic reviews
See production info at IMDbPro
2 wins & 1 nomination
(as René Fernández)
All cast & crew
Production, box office & more at IMDbPro
More like this
Did you know
Connections Featured in 9th Annual San Diego Film Awards (2023)
User reviews 19
Sep 25, 2022
How long is Kung Fu Ghost? Powered by Alexa
August 2, 2022 (United States)
United States
website info for Kung Fu Ghost feature so people can contract producers
San Diego, California, USA (Daisy's House)
Nameless Productions
See more company credits at IMDbPro
Technical specs
Runtime 1 hour 35 minutes
Related news
Contribute to this page.
See more gaps
Learn more about contributing
More to explore
Recently viewed
Best new Ghost & Haunted house movies in 2023 & 2022 (Netflix, Prime, Hulu & Cinema List)
New ghost movies in 2023 in Cinema & on VOD
The Pope's Exorcist
Haunted Mansion
Best ghost movies on netflix, amazon prime, hulu, disney+ or dvd in 2023.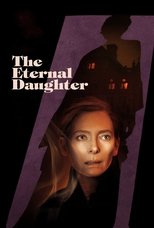 The Eternal Daughter

Ghostbusters: Afterlife

Blithe Spirit
The Turning

Pet Sematary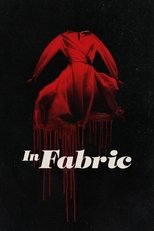 Insidious: The Last Key

The Conjuring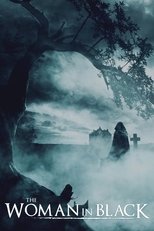 The Woman in Black

I Am the Pretty Thing That Lives in the House
The Conjuring 2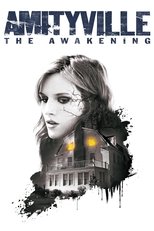 Amityville: The Awakening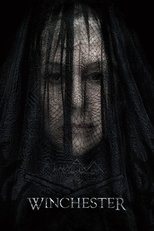 15 Movies Coming in 2022 We're Really Excited About
15 Hotly Anticipated 2022 TV Shows We Can't Wait to See
15 Great New TV Shows That Started in 2021
The 15 Best Movies of 2021 According to Our Staff
The 15 Most Promising New TV Shows in 2021
20 Movies We Can't Wait to See in 2021