The A.V. Club
The Takeout
The Inventory
What "Don't Look Up" gets right—and wrong—about climate change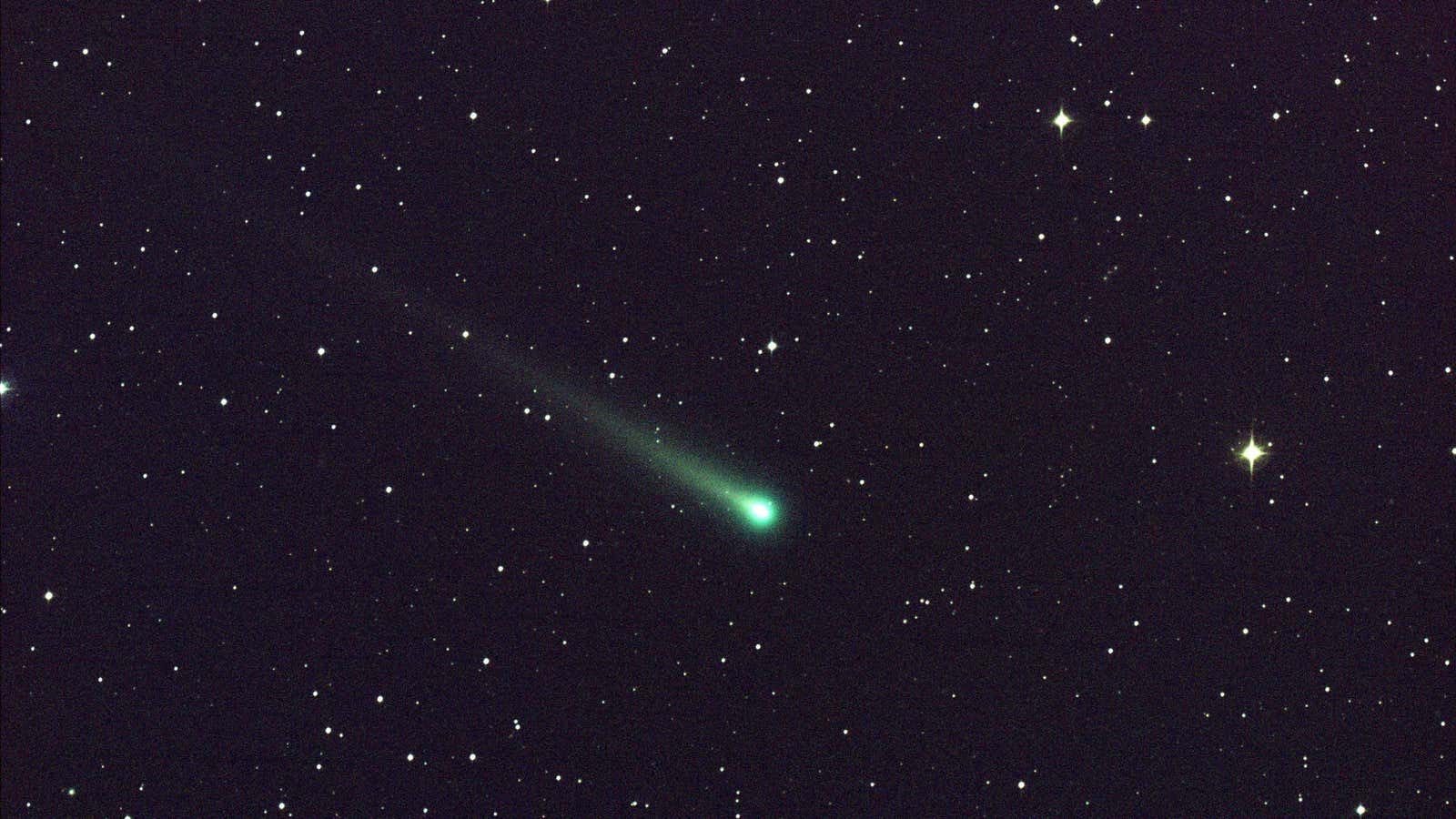 Climate change is sometimes described as a slow-motion catastrophe, one that often fails to garner enough public concern because it feels vague and intangible, a problem for far in the future. That perception can change quickly, of course, once it's your house that burns down or gets washed away. But if climate change were plainly visible, and literally hurtling toward the planet, could society rise to the challenge? Leonardo DiCaprio doesn't seem to think so.
That's the premise of Don't Look Up , the latest film from writer/director Adam McKay, who has used snarky wit to unravel other knotty socio-political issues in movies like  Vice , about Dick Cheney, and  The Big Short , about the financial crisis. Ostensibly a comedy (although viewers should expect more exasperated sighs than laughs), the movie stars DiCaprio and Jennifer Lawrence as anxiety-riddled astronomers who stumble on a giant "planet-killer" comet making a bee-line for Earth. It's essentially a reboot of the 1998 Bruce Willis masterpiece "Armageddon," except no one can agree on what to do about the comet—or whether it even exists. No more spoilers, I promise, but let's just say it's not a typical feel-good holiday flick.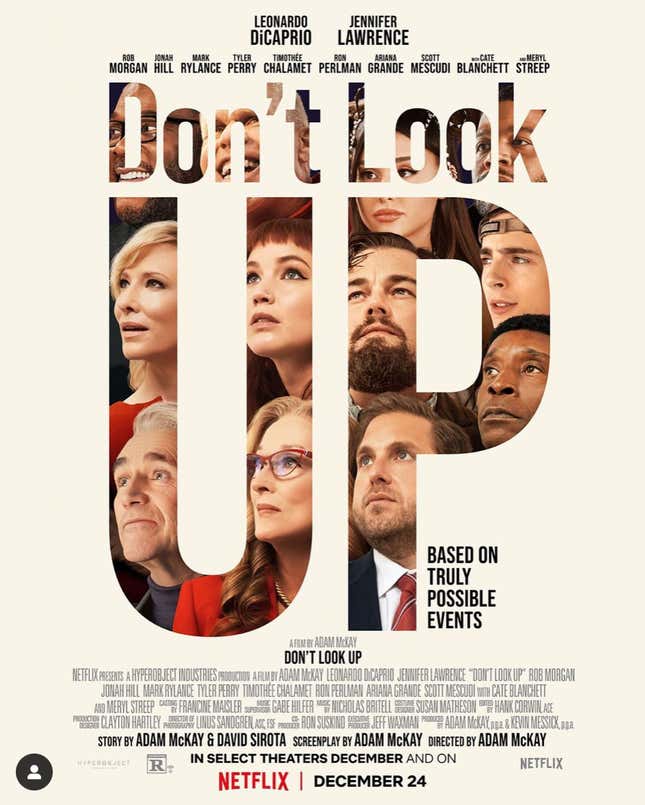 DiCaprio has long been an outspoken advocate for action on climate change , and as his character screams about data and pounds the table on network news talk shows, stupefied that no one grasps the gravity of the problem, Leo doesn't seem to be acting as much as leveraging his stardom to plead directly with his audience. It's easy to be cynical about celebrity activists, but DiCaprio is one of the only people on Earth who could turn a diatribe about climate change into the number-one streaming movie globally .
From an awareness-raising perspective, Don't Look Up is clearly a success. And it gets a few key points right about the climate crisis. But the limitations of Hollywood screenwriting and the choice of a comet as a metaphor tend to obfuscate the true nature of the problem. Here's what Don't Look Up gets right, and wrong, about climate change.
Right: The science is screaming in our faces
In one scene, DiCaprio's scientist quibbles with Meryl Streep, playing a Trump -esque US president, about whether or not the comet is 100% certain to hit the earth. The debate recalls that over the scientific consensus on climate change, which is now over 99% in support of the hypothesis that human-produced greenhouse gases are dangerously warming the planet. The Intergovernmental Panel on Climate Change report released in August was unequivocal on that point , with 4,000 pages of evidence to back it up. Yet, as sociological research has shown , scientific facts don't tend to be very effective in changing the minds of climate (or, apparently, comet) skeptics.
Right: Critical minerals are the next gold rush
Mark Rylance has a delightfully creepy turn as a Musk/Jobs/Zuckerberg-esque eccentric tech billionaire, who discovers that the comet is rich in rare earths and other critical minerals for electronics, batteries, and clean energy hardware. This twist is spot-on: Demand for these minerals , which are essential for the tech needed to replace fossil fuels, is exploding, and a gold-rush mentality has gripped mining investors in China , central Africa , South America, and other regions where these minerals are present. It's very likely that trillion-dollar fortunes will soon be made in critical mineral mining, in spite of the ubiquity of labor and environmental concerns at such mines. The movie captures that paradox: That the solution to the climate crisis carries a high risk of instigating other forms of environmental catastrophe.
Wrong: Technology alone will fix the problem
On Twitter on Dec. 28, McKay noted correctly that most of the technology we need to slow climate change already exists. Blowing up a comet, by contrast, requires a lot of novel innovation. But the deeper flaw in the comet metaphor is that technology, existing or not, is only part of what's needed to address climate change. The earth system is already permanently altered, and there will never be a button someone can push that will "fix" climate change and return nature to a pre-warming state. Climate change will require communities and corporations to adapt to new environmental conditions and constraints on natural resources, and to re-evaluate their economic and political norms and values, for generations to come. The complexity of that collective action challenge goes a long way to explaining why progress on climate is so slow. If it really was as straightforward as blowing up a comet, it would be done already.
Wrong: The US can/will solve the problem by itself
One of the movie's stranger plot choices is that geopolitics are almost totally absent. We see flashes of global news audiences following updates about the comet, but until the very end it is framed as the exclusive purview of the White House. Climate change clearly requires more global buy-in; again, it can only be addressed through collective action. The comet metaphor also dodges the question of responsibility, of who caused the crisis (God, maybe, according to Timothée Chalamet's character in the movie; US and European fossil fuel companies, mainly, in the case of climate change), and how the collective response should be shared.
Still, the comet metaphor may be useful as a thought experiment for considering the ethical implications of geoengineering: In the face of catastrophe, does one country have the right to do something that could affect the globe, like spraying aerosols into the atmosphere? Kim Stanley Robinson's recent sci-fi novel The Ministry for the Future also tackles this question.
By the end, there's one point Don't Look Up nails that applies equally to climate change and the pandemic : In a time of crisis, sometimes the best thing you can do is turn off your phone and enjoy a glass of wine and a good meal with your friends and family.
🎧 For more intel on popular movies, listen to the Quartz Obsession podcast episode on sequels. Or subscribe via: Apple Podcasts | Spotify | Google | Stitcher .
📬 Sign up for the Daily Brief
Our free, fast, and fun briefing on the global economy, delivered every weekday morning.

Advertisement
Can You Name These Classic '90s Movies?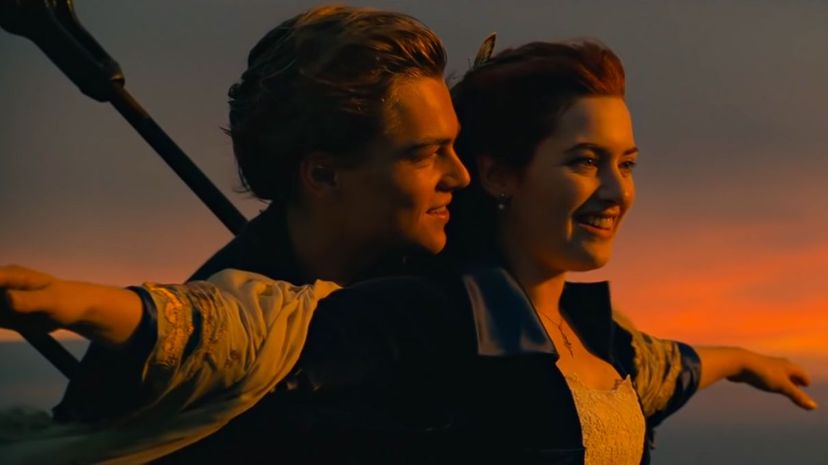 About This Quiz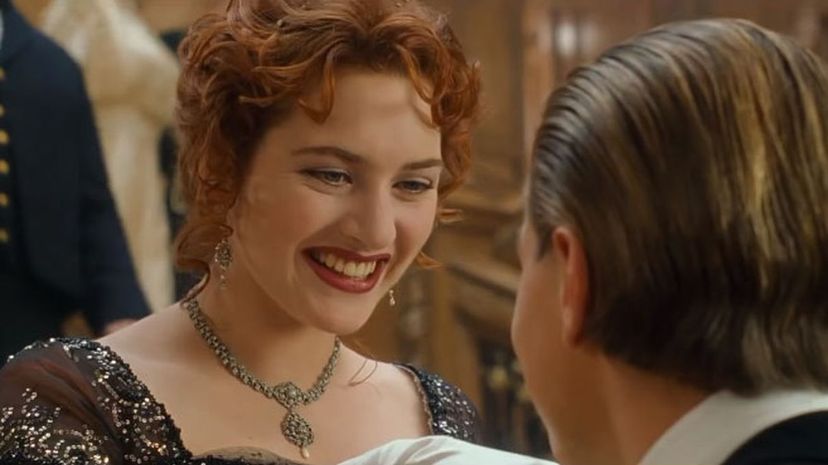 "Titanic" stars Kate Winslet and Leonardo DiCaprio.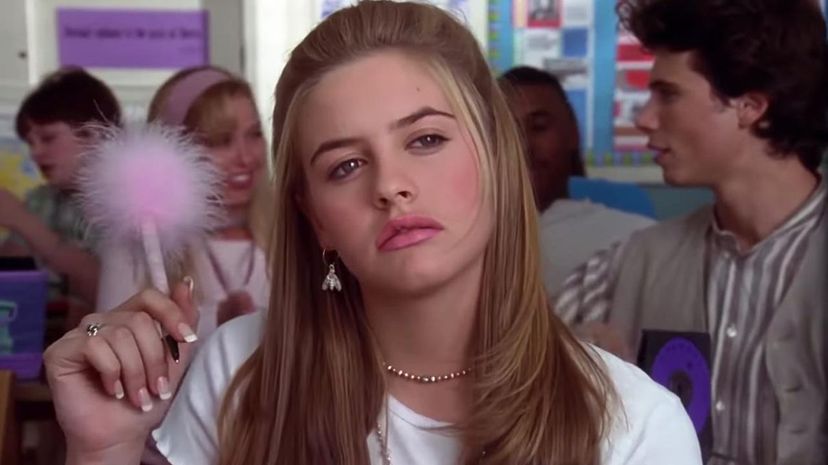 "Clueless" stars Alicia Silverstone and Paul Rudd.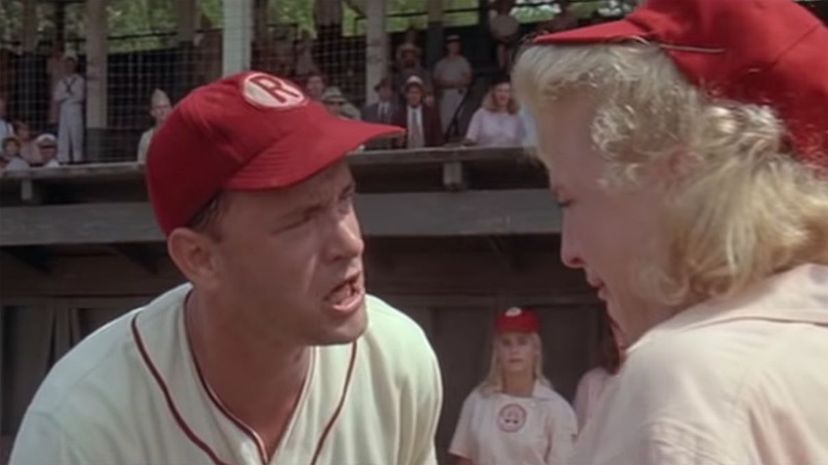 "A League of their Own" stars Tom Hanks, Geena Davis, Madonna and Rosie O'Donnell.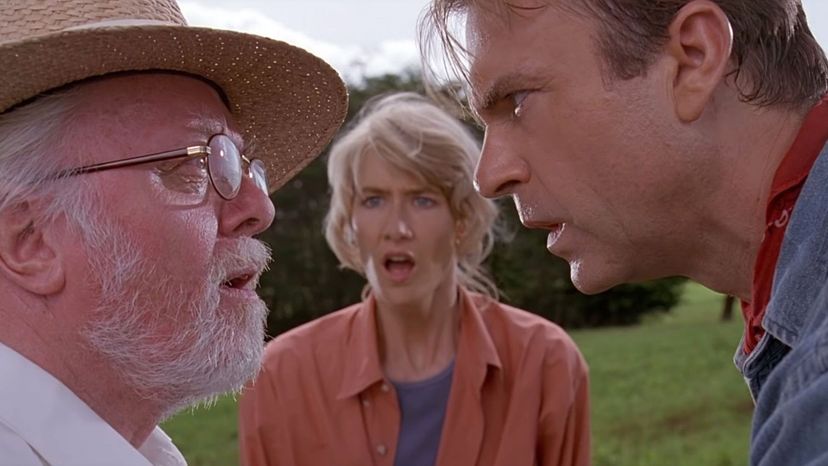 "Jurassic Park" stars Sam Neill, Laura Dern, Jeff Goldblum and Richard Attenborough.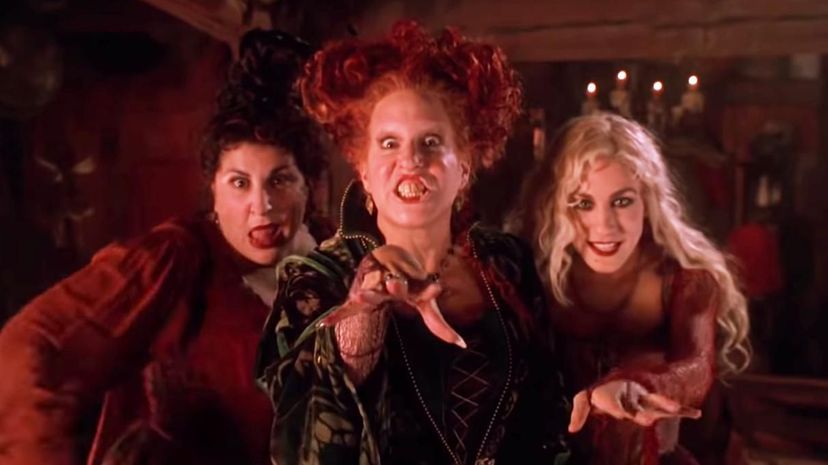 "Hocus Pocus" stars Bette Midler, Sarah Jessica Parker and Kathy Najimy.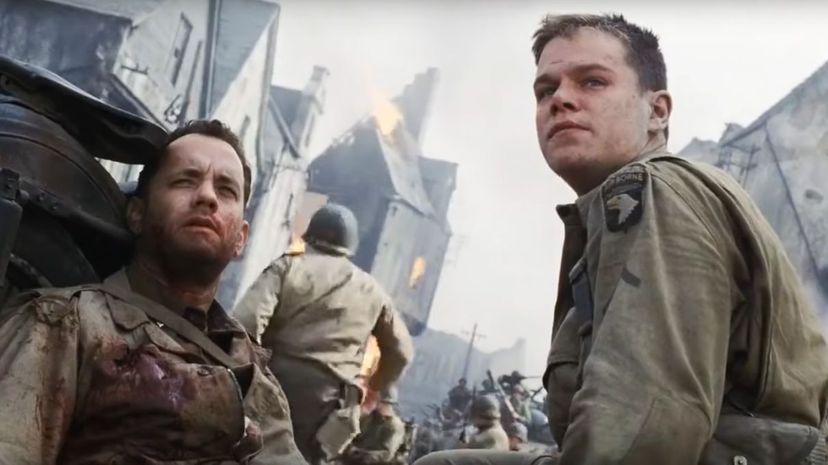 "Saving Private Ryan" stars Tom Hanks and Matt Damon.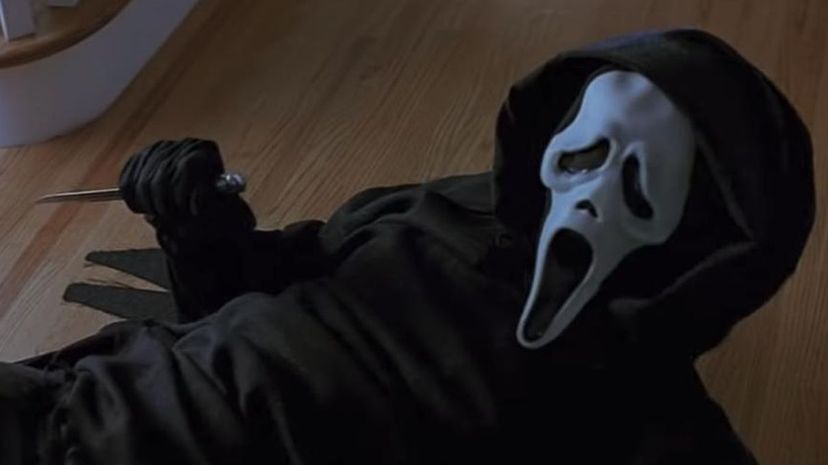 "Scream" stars Neve Campbell, Courteney Cox and David Arquette.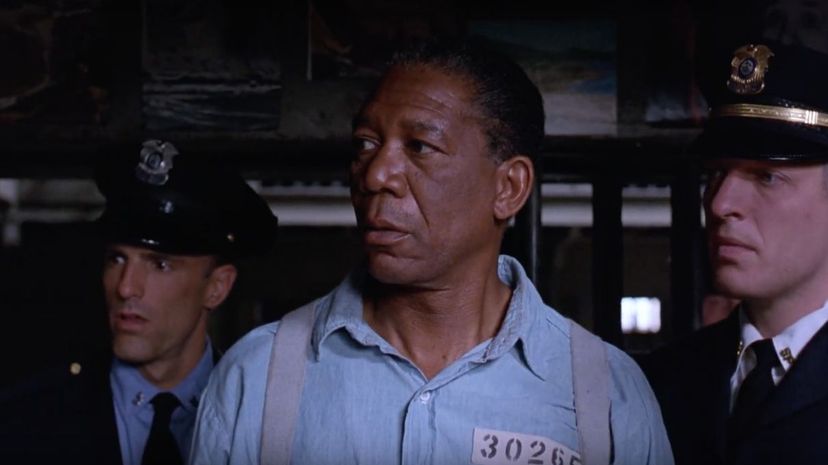 "The Shawshank Redemption" stars Morgan Freeman and Tim Robbins.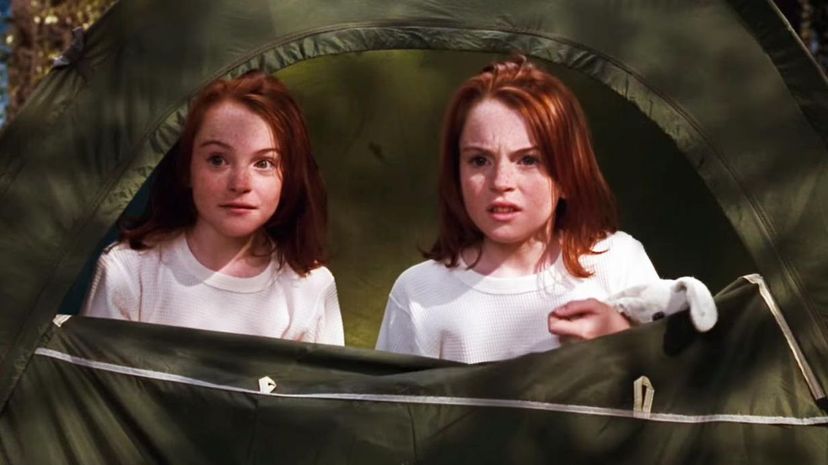 This remake of "The Parent Trap" stars Lindsay Lohan, Dennis Quaid and Natasha Richardson.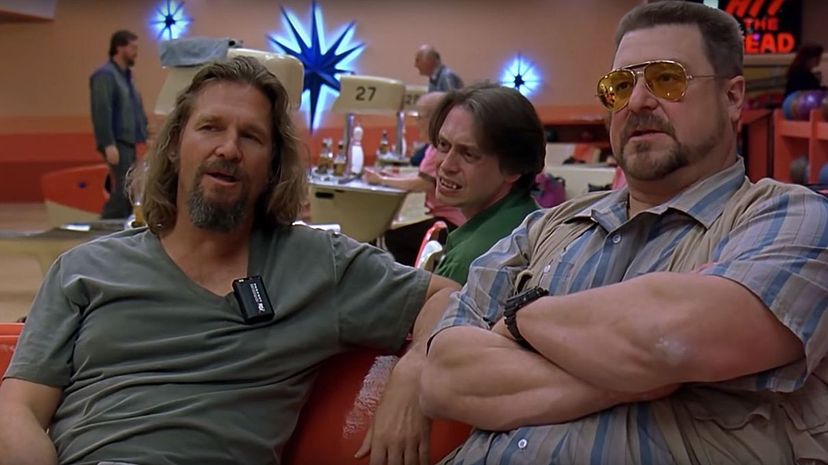 "The Big Lebowski" stars Jeff Bridges, John Goodman, Steve Buscemi and Julianne Moore.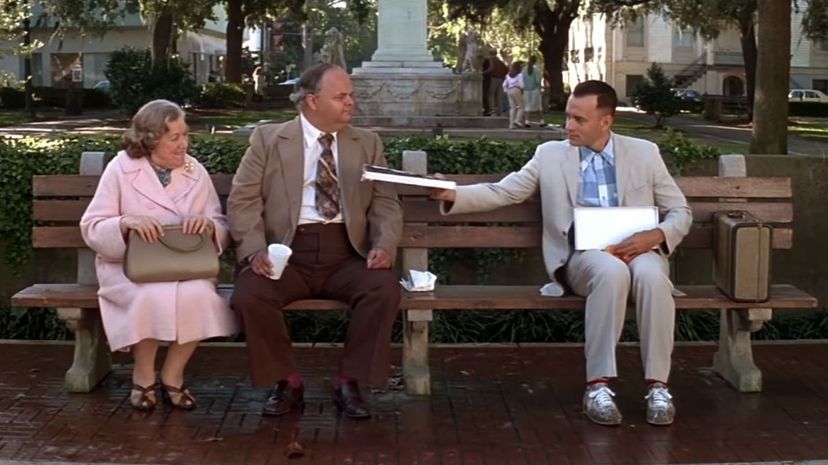 "Forrest Gump" stars Tom Hanks, Sally Field and Robin Wright.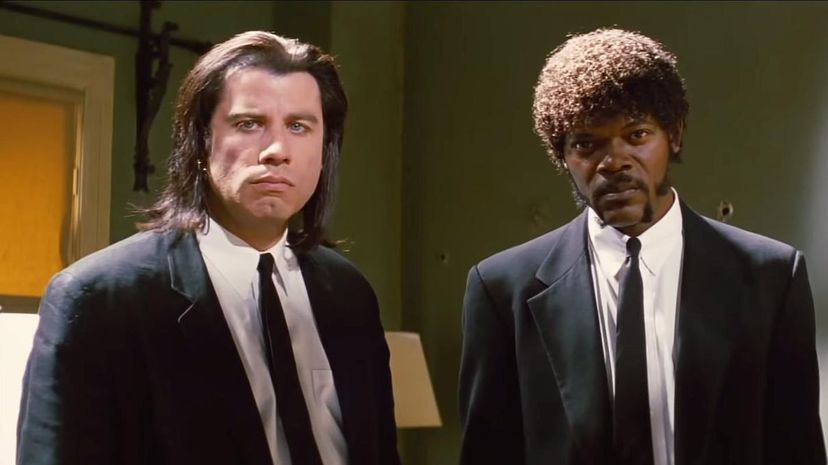 "Pulp Fiction" stars John Travolta, Samuel L. Jackson, Uma Thurman and Bruce Willis.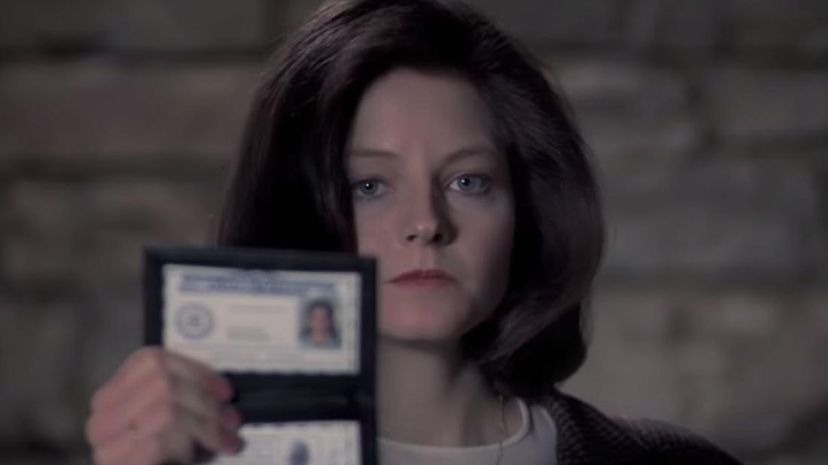 "The Silence of the Lambs" stars Jodie Foster and Anthony Hopkins.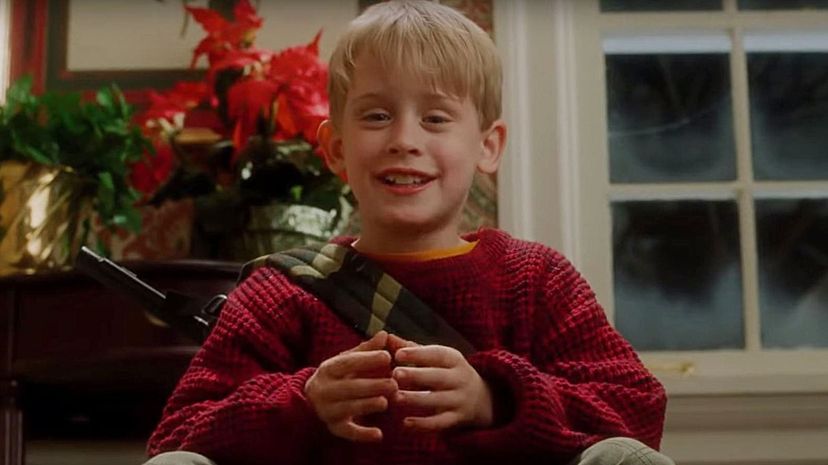 "Home Alone" stars Macaulay Culkin, Catherine O'Hara, John Heard, Joe Pesci and Daniel Stern.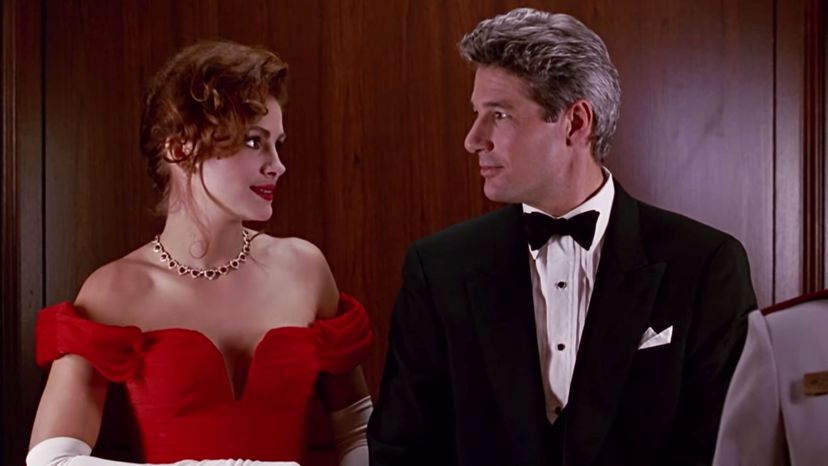 "Pretty Woman" stars Julia Roberts and Richard Gere.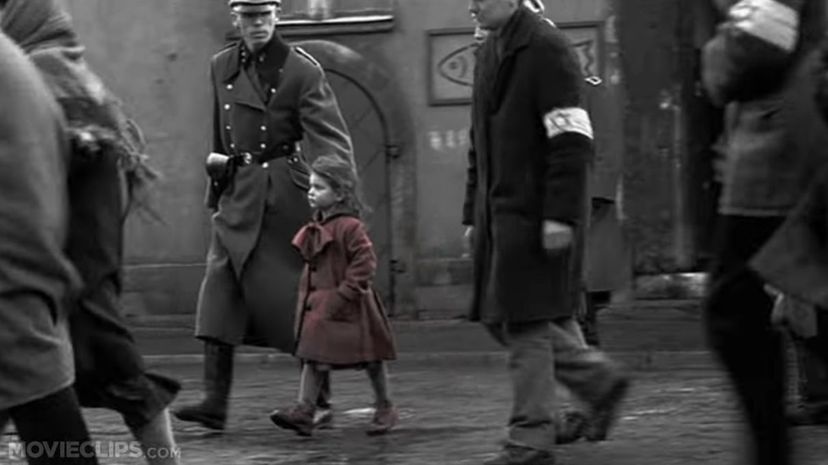 "Schindler's List" stars Liam Neeson, Ben Kingsley and Ralph Fiennes.
"You've Got Mail" stars Meg Ryan and Tom Hanks.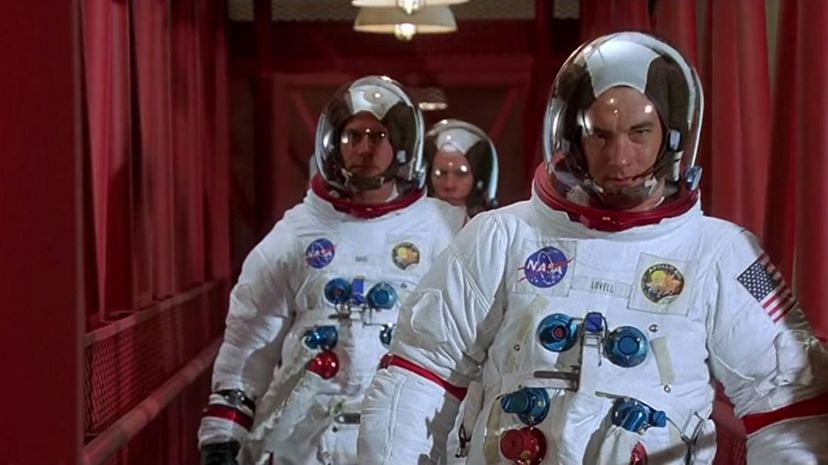 "Apollo 13" stars Tom Hanks, Bill Paxton, Kevin Bacon, Ed Harris and Gary Sinise.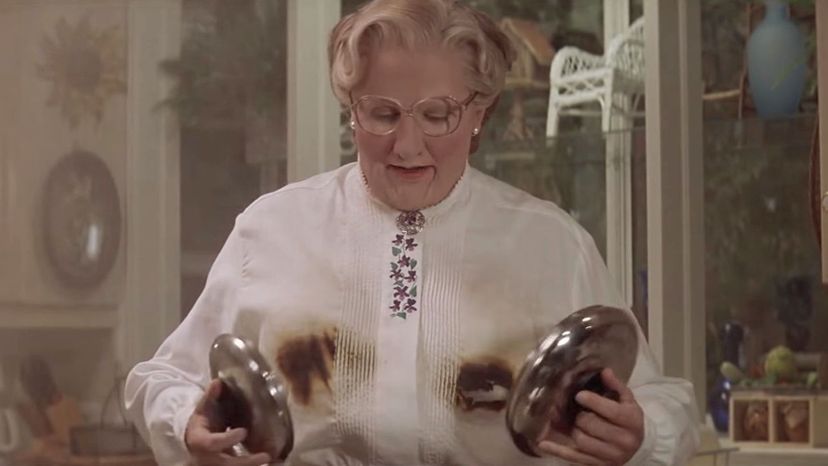 "Mrs. Doubtfire" stars Robin Williams, Sally Field and Pierce Brosnan.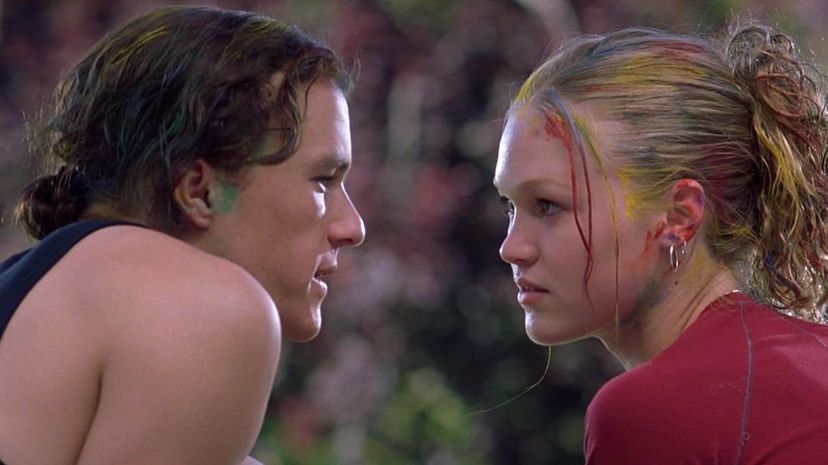 "10 Things I Hate About You" stars Julia Stiles, Heath Ledger, Larisa Oleynik, Joseph Gordon-Levitt and Gabrielle Union.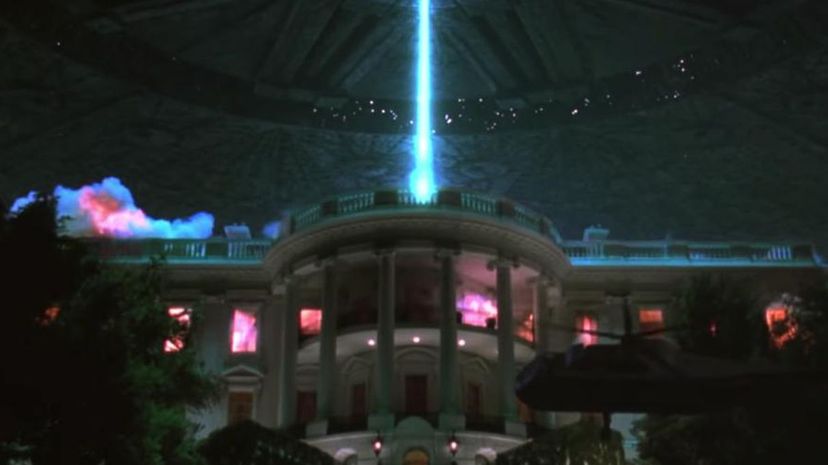 "Independence Day" stars Jeff Goldblum, Will Smith and Bill Pullman.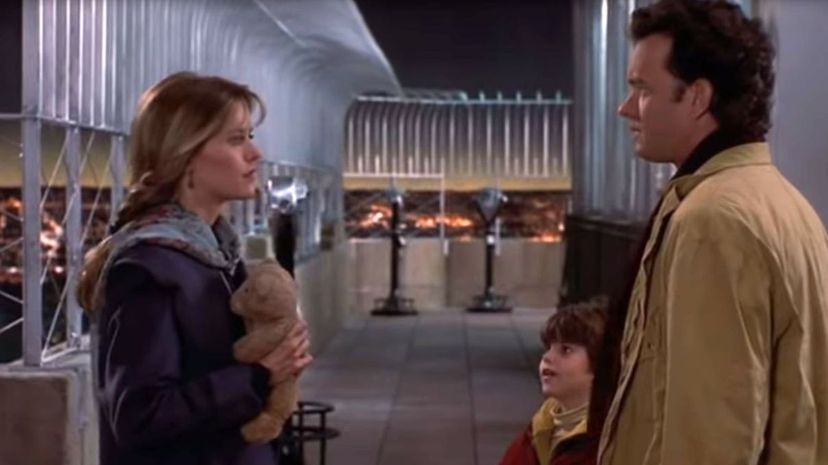 "Sleepless in Seattle" stars Meg Ryan and Tom Hanks.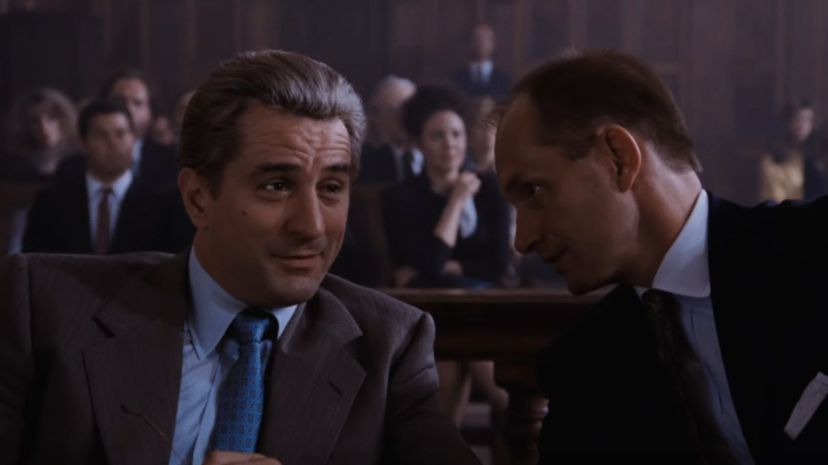 "Goodfellas" stars Robert De Niro, Joe Pesci and Ray Liotta.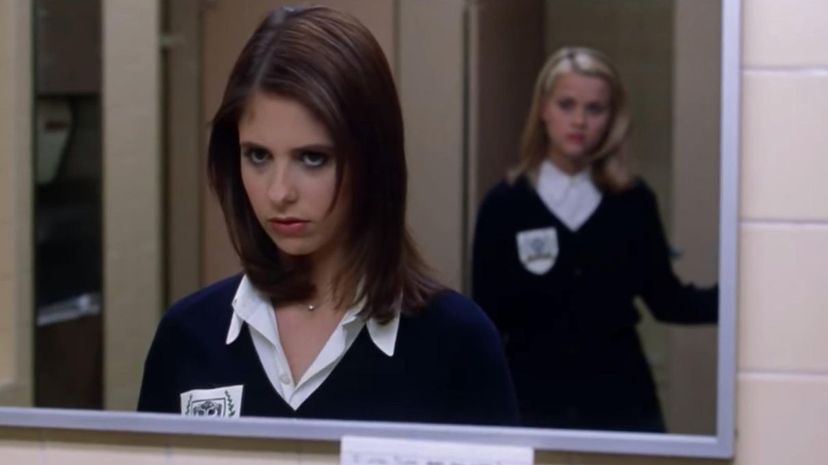 "Cruel Intentions" stars Sarah Michelle Gellar, Ryan Phillippe and Reese Witherspoon.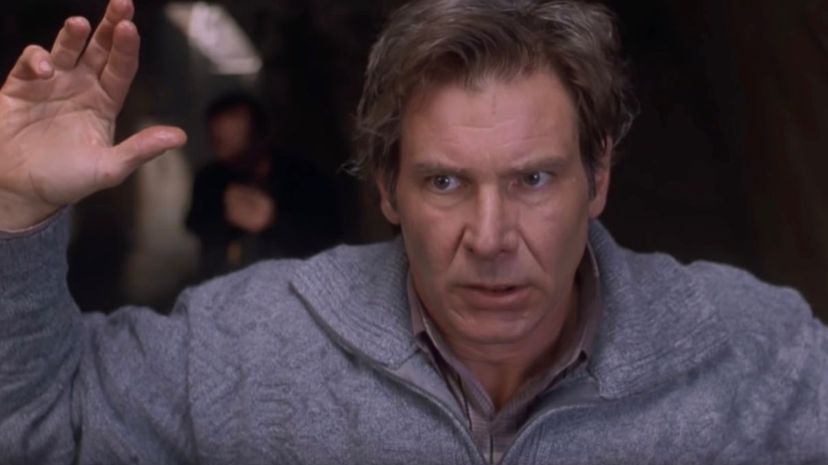 "The Fugitive" stars Harrison Ford, Tommy Lee Jones and Sela Ward.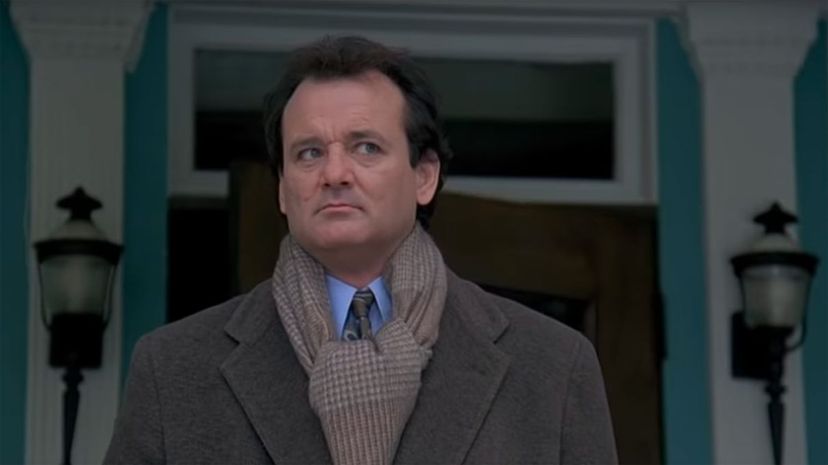 "Groundhog Day" stars Bill Murray and Andie MacDowell.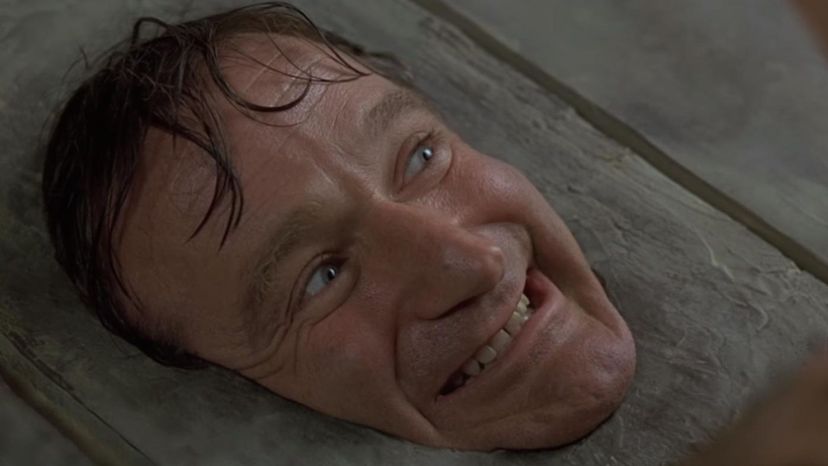 "Jumanji" stars Robin Williams, Kirsten Dunst, Bonnie Hunt and Bebe Neuwirth.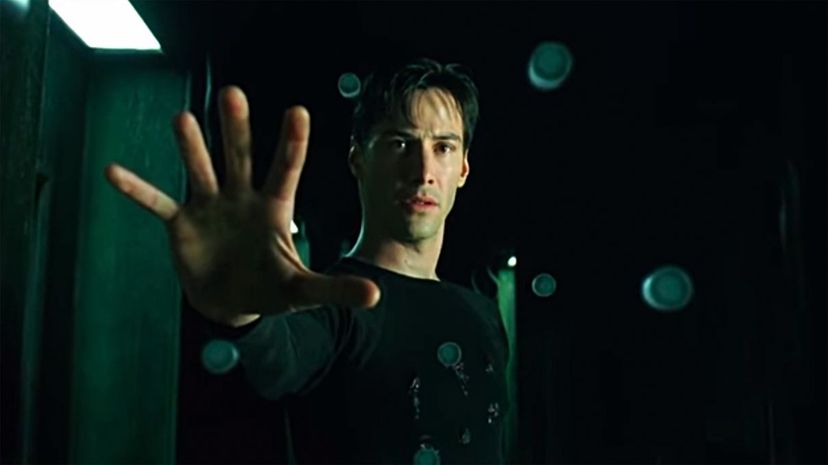 "The Matrix" stars Keanu Reeves, Carrie-Anne Moss and Laurence Fishburne.
This "Father of the Bride" remake stars Steve Martin, Diane Keaton and Kimberly Williams-Paisley.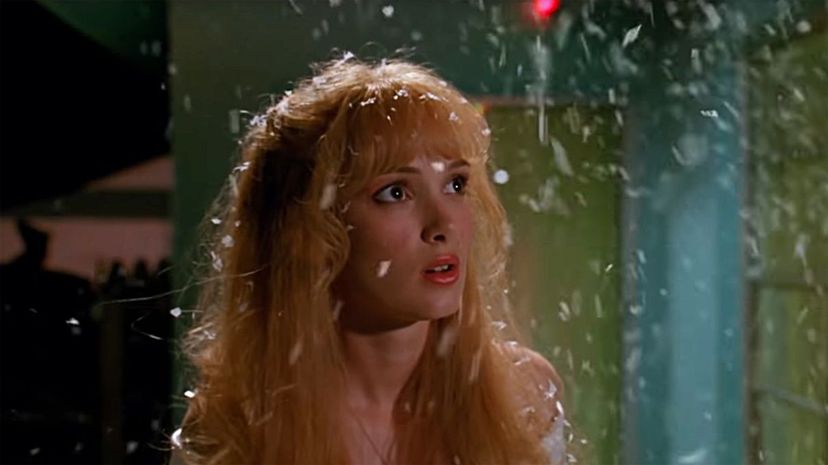 "Edward Scissorhands" stars Johnny Depp and Winona Ryder.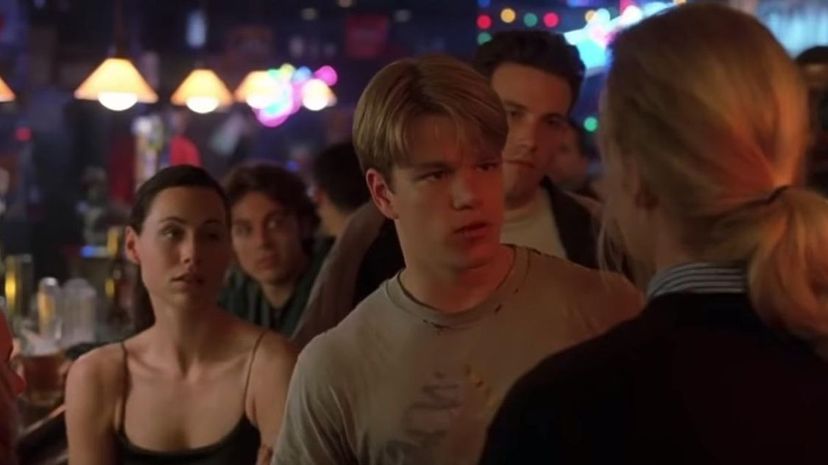 "Good Will Hunting" stars Matt Damon, Robin Williams, Minnie Driver and Ben Affleck.
"Four Weddings and a Funeral" stars Hugh Grant, Andie MacDowell and Kristin Scott Thomas.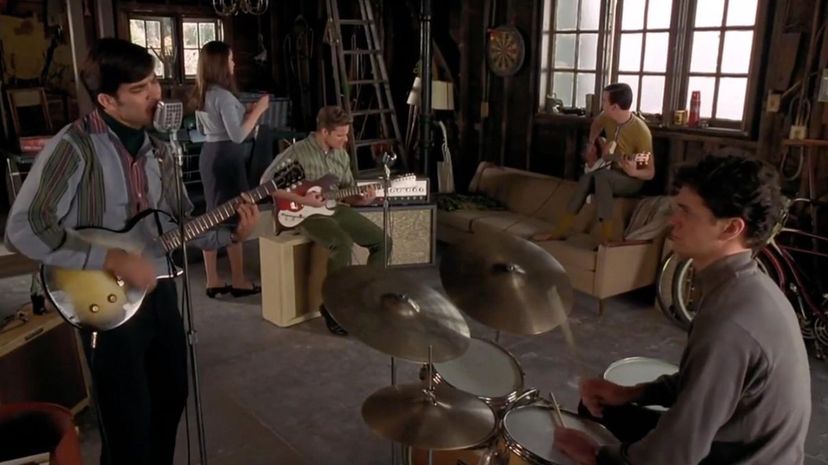 "That Thing You Do!" stars Tom Hanks, Tom Everett Scott, Steve Zahn, Liv Tyler and Johnathon Schaech.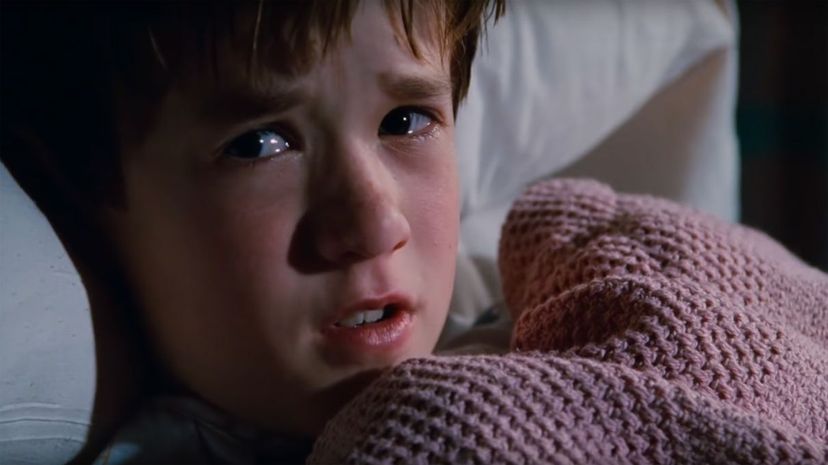 "The Sixth Sense" stars Bruce Willis, Haley Joel Osment and Toni Collette.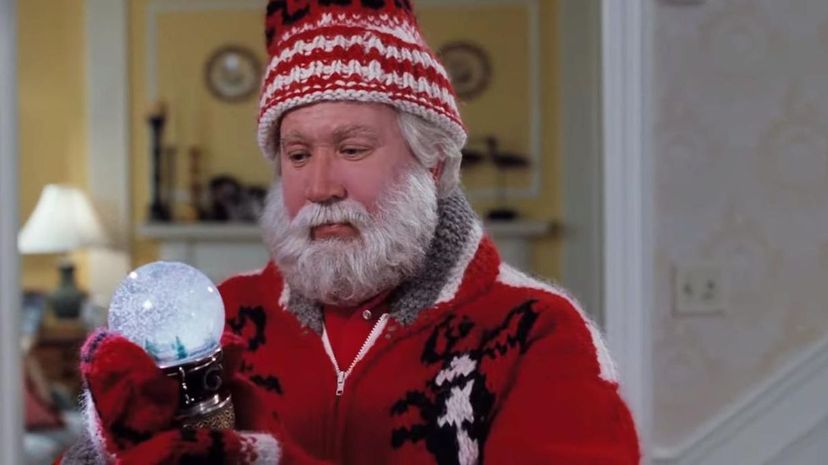 "The Santa Clause" stars Tim Allen, David Krumholtz, Wendy Crewson and Judge Reinhold.
Leonardo DiCaprio doesn't always survive. Titanic ? Dead. Django Unchained ? Unalive. The Departed ? Departed. Romeo and Juliet ? We won't spoil that one for you, but you get the point. His new movie, The Revenant , takes the struggle not to die and really, really goes with it. In the film DiCaprio plays Hugh Glass, a real-life 1820s fur trapper who got mauled by a bear, was robbed and abandoned by his companions, and then spent months crawling to safety through the untamed American wilderness. As for what it took to play the part of Glass, well, let's just say it involved a lot of snow, bearskins, and numb digits. The production of the film, directed by a fresh-off- Birdman Alejandro Iñárritu, was so complicated and geographically challenging that at times the moviemakers themselves needed to claw and scrape to keep it alive—filming had to be repeatedly stopped and resuscitated. But survive they all did (Glass, DiCaprio, and The Revenant ), and the result will be coming to you in a safe, warm, dry theater on Christmas Day. We sat down with DiCaprio to ask him about endurance, his own brushes with death, and perhaps the biggest survival story of them all—how the hell we all might live through climate change. Spoiler alert: One of these things involves a shark.
WIRED: Watching the opening of The Revenant , all I could think was, "That looks really cold."
DICAPRIO: It was physically grueling for everybody. We had to have this massive crew go to far-off locations and move around all over the high altitudes, from Calgary to Vancouver. Like in Birdman , Alejandro Iñárritu created these very intricate shots with [director of photography Emmanuel] "Chivo" Lubezki, where he was weaving in and out of the forest. He would have the camera veer off to this expansive battle sequence, then come right back to another intimate moment with the character. They had coordinated all that stuff with a lot of precision. But of course when we got there, the elements sort of took over.
Leonardo DiCaprio, January 2016 Photo by: Dan Winters
What drew you to the role of Hugh Glass?
Glass was a campfire legend—and it's all true. He survived a savage bear attack, was left for dead, then traveled through this uncharted territory of interior America, crawling through hundreds of miles of wilderness on his own. So to me the story was a simple linear story, but in Alejandro's hands, of course, it becomes a sort of visual, existential poetry. Not a lot of directors wanted to take this on because of how difficult it would be to shoot. The script had been floating around for a couple of years. It wasn't until Alejandro was attached to this man's struggle in nature that it got going. I reread it and met him again, and I decided to embark on what I would characterize as more of a chapter of my life than a film commitment—because it was epic in every sense of the word.
So you're filming outside, it's cold, it's dirty, it's brutal. What was that like for you? Were there times when you asked yourself, "Why am I doing this?"
Moments? Every single day of this movie was difficult. It was the most difficult film I've ever done. You'll see, when you see the film—the endurance that we all had to have is very much up on the screen.
What was the worst part?
The hardest thing for me was getting in and out of frozen rivers. [ Laughs. ] Because I had elk skin on and a bear fur that weighed about 100 pounds when it got wet. And every day it was a challenge not to get hypothermia.
How prepared was the crew for that? Did they say, "Well, we're going to throw DiCaprio into a frozen river, we better have some EMTs here"?
Oh, they had EMTs there. And they had this machine that they put together—it was kind of like a giant hair dryer with octopus tentacles—so I could heat my feet and fingers after every take, because they got locked up with the cold. So they were basically blasting me with an octopus hair dryer after every single take for nine months.
And there were a lot of takes.
Alejandro and Chivo had this vision to shoot in natural light. We had months of rehearsal beforehand, but every day was like doing a play. Each actor, each bit of the set, needed to be like gears in a Swiss watch, because the camera was moving around and you had to have your timing perfect. So we rehearsed every day, and then we had a two-hour window of natural light to shoot. This movie is a little like virtual reality—it's the closest thing to being submerged in nature. In the bear attack, you can almost feel the breath of the bear. It's unlike anything you've ever seen.
I heard you had problems with snow.
We had a lot of complications while shooting, because it was the hottest year in recorded history. In Calgary there were all these extreme weather events. One day we were trying to do a scene and it turned out to be 40 below zero, so the gears of the camera didn't work. Then twice during the movie we had 7 feet of snow melt in a day—all of it, within five hours—and we were stuck with two or three weeks of no snow in a film that's all snow. So we had to shut down production multiple times. That's what happens with climate change; the weather is more extreme on both ends.
You even had to wrap early and resume filming when you could find snow again, right?
We had to go to the South Pole!
That's crazy.
We had to go to the southern tip of Argentina, to the southernmost town on the planet, to find snow.
Do you have a lot of outdoor experience? Are you a survival school kind of a guy?
I love being immersed in nature and wild places. I love scuba diving, and I've been up and down the Amazon. But as far as dropping me off with a small bit of rations? Before this movie I wouldn't have known the first thing about it.
I heard that you've had a couple of brushes with death yourself, though.
My friends have named me the person they least want to do extreme adventures with, because I always seem to be very close to being part of a disaster. If a cat has nine lives, I think I've used a few. I mean, there was the shark incident …
A great white jumped into my cage when I was diving in South Africa. Half its body was in the cage, and it was snapping at me.
How the hell did it get into the cage?
They leave the tops open and you have a regulator line running to the surface. Then they chum the water with tuna. A wave came and the tuna sort of flipped up into the air. A shark jumped up and grabbed the tuna, and half its body landed inside the cage with me. I sort of fell down to the bottom and tried to lie flat. The great white took about five or six snaps an arm's length away from my head. The guys there said that has never happened in the 30 years they'd been doing it.
Slide: 1 / of 10 . Caption: Caption: In The Revenant , Leonardo DiCaprio plays Hugh Glass, a real-life 1820s fur trapper who got mauled by a bear, robbed and abandoned by his companions, and spent months crawling to safety through the wilderness. Kimberley French
Slide: 2 / of 10 . Caption: Caption: Leonardo DiCaprio and director Alejandro González Iñárritu in the Canadian wilderness that served as the set for The Revenant . Kimberley French
Slide: 3 / of 10 . Caption: Caption: DiCaprio says shooting The Revenant was "physically grueling for everybody." Kimberley French
Slide: 4 / of 10 . Caption: Caption: Iñárritu and DiCaprio on set. "Not a lot of directors wanted to take this on because of how difficult it would be to shoot," DiCaprio says. Kimberley French
Slide: 5 / of 10 . Caption: Caption: "Every single day of this movie was difficult," DiCaprio says. "It was the most difficult film I've ever done." Kimberley French
Slide: 6 / of 10 . Caption: Caption: Revenant cinematographer Emmanuel Lubezki films Forrest Goodluck, who plays Hugh Glass's son Hawk, in what must have been extremely comfortable conditions. Kimberley French
Slide: 7 / of 10 . Caption: Caption: Get these guys a hot shower and some fresh clothes. The soggy cast lounges on the set. Kimberley French
Slide: 8 / of 10 . Caption: Caption: The always dapper Tom Hardy, who plays John Fitzgerald, with director Iñárritu on set in Canada. Kimberley French
Slide: 9 / of 10 . Caption: Caption: "The hardest thing for me was getting in and out of frozen rivers," DiCaprio says. "I had elk skin on and a bear fur that weighed about 100 pounds when it got wet." Kimberley French
Slide: 10 / of 10 . Caption: Caption: "Each actor, each bit of the set, needed to be like gears in a Swiss watch," DiCaprio says, "because the camera is moving around and you had to have your timing perfect." Kimberley French
Related Galleries
American Gods Gives 'Faithful Adaptation' All New Meaning
Senseless Government Rules Could Cripple the Robo-Car Revolution
This Drone Once Fought Wars. Now It's Fighting Climate Change
Cantina Talk: Could Episode IX Mark the End of Annual Star Wars Movies?
5 Super-Fancy Desk Chairs to Upgrade Your Workday
Did the shark just get itself out and swim away?
It flipped itself back out again. I have it on video. It's insane. Then there was this Delta Airlines flight to Russia. I was in business class, and an engine blew up in front of my eyes. It was right after "Sully" Sullenberger landed in the Hudson. I was sitting there looking out at the wing, and the entire wing exploded in a fireball. I was the only one looking out at the moment this giant turbine exploded like a comet. It was crazy. They shut all the engines off for a couple of minutes, so you're just sitting there gliding with absolutely no sound, and nobody in the plane was saying anything. It was a surreal experience. They started the engines back up, and we did an emergency landing at JFK.
The other one was the skydiving incident. It was a tandem dive. We pulled the first chute. That was knotted up. The gentleman I was with cut it free. We did another free fall for like another 5, 10 seconds. I didn't even think about the extra chute, so I thought we were just plummeting to our death. He pulled the second, and that was knotted up too. He just kept shaking it and shaking it in midair, as all my friends were, you know, what felt like half a mile above me, and I'm plummeting toward earth. [ Laughs. ] And he finally unravels it in midair. The fun part was when he said, "You're probably going to break your legs on the way down, because we're going too fast now." So after you see your whole life flash in front of your eyes—twice—he says, "Oh, your legs are going to get broken too."
That didn't happen?
No, we did, like, this barrel roll. We got bruised up, but no broken legs.
Do you still skydive?
No. No, I do not.
This is sort of a meta question, but you've obviously spent pretty much your whole life in the public eye—how have you survived that?
How have I survived it?
A lot of people don't.
You know, the truth is, it's very surreal. I don't think anyone really gets used to being recognized around the world. It kind of feels like a videogame at times, especially with paparazzi and people following you and things of that nature. But it's part of who I am now. It's part of my life as long as I choose to do what I do as a profession, and I love what I do. I think I survive because I don't limit myself. If there's some experience I want to have or a place I want to go, I do it. I think that's how I bring some semblance of normality to my life.
We talked a little about the crazy weather patterns that affected your movie. Of course, any talk of survival has to include talk of climate change, and you are a vocal environmentalist. How did that start?
So there was a period in my career, post- Titanic , where I took a break and I wanted to reevaluate the other great passion in my life—I've been interested in science and biodiversity ever since I was very young, probably from watching films about the rain forest at the Natural History Museum.
That interested you as a kid?
I'm not from the country. I lived in downtown LA, in the Silver Lake area, which is close to the Natural History Museum. So I got exposed to the wonders of nature through film—Imax documentaries and such. It was something I always loved, and after Titanic I decided to explore that interest by getting more involved in environmental issues. I was lucky and got to have a meeting with Al Gore in the White House. He pulled out a chalkboard and drew planet Earth and drew our atmosphere around it. And he says, if you want to get involved in environmental issues, this is something not a lot of people are talking about—remember, this was 17, 18 years ago—but climate change is the single greatest threat to humanity that we've ever had. That put me on this path. We did Earth Day in 1999. I started a foundation. I started speaking out about the issue. And then, of course, Gore's film came out, and I think that affected everyone in a profound way.
"Renewables could be the biggest economic boom in history—if we do it right," DiCaprio says. Photo by: Dan Winters
What do you see as the biggest challenges?
We've seen such a tremendous lack of leadership, and we've allowed these trillion-dollar industries to manipulate the argument about the science for too long. This year is a massive tipping point in the climate struggle. As I said, it's the hottest year in recorded history. July was the hottest month in recorded history. We're seeing methane bubbling up from underneath the seafloor. There are massive heat waves, drought, fires going on; ocean acidification is happening on a massive scale. It's scary. I went to Greenland and there are rivers flowing like it's the middle of the Grand Canyon. The question is, what do we do to mitigate that? Are we going to come together as a world community? Are we going to evolve as a species and actually combat this issue? The human race has never done anything like that in the history of civilization.
So it's a little bigger than just "Buy a hybrid car"?
I once was talking to Naomi Klein, who to me is one of the most powerful voices in the climate movement. She wrote a book called This Changes Everything , and it's about capitalism versus the environment. And look, everyone loves money, I love money—we live in the United States. This is a capitalist country. But ultimately we've locked ourselves, through capitalism, into an addiction to oil that's incredibly hard to reverse. I'm making a documentary about this, and I asked Naomi to give me something I could say that would help people understand what they need to do. She told me there isn't one thing that an individual can do. That whole greenwashing movement, buying a hybrid (which of course can't hurt), recycling, this and that, it's not going to cut it. This needs to be a massive movement on a global scale. And it needs to happen now. This year, 2015, is going to be the year people look back on and say we either made the right choices or we didn't.
What do you feel is the role of technology in this crisis?
Silicon Valley should be absolutely focused on this issue. Certainly Elon Musk is out there doing it—but the Facebooks, the Googles, all these organizations should be focused on global warming.
Corporations, of course, are usually driven by economics.
Everyone in Silicon Valley who is reading this: Look at Divest Invest . It's something I'm involved in, and it's a fantastic way you as an individual can say, "I do not want to have investments in oil, coal, or gas." The technology has caught up to a point where renewables are not going to be devastating to the economy. And actually there is tons of money to be made. This could be the biggest economic boom in American history if we do it right.
Are you a fan of geoengineering—finding a scientific fix for climate change?
There are scientists in London who talk about blasting chemicals into the atmosphere to make it more reflective. There are also people who want to put an iron sulfate mixture into the ocean to sequester enough carbon to reverse this trend. That's all great, but we need to create an insurance policy for ourselves right now. And that means we need to stop spewing out so much carbon. If we can figure out a way in the future to reverse the effect of greenhouse gases with geoengineering, all the better. But we can't depend solely on a technological miracle.
Related Stories
Climate change means one world's death and another's birth, how climate change became a national security problem, the psychology of climate change denial.
Who should we be listening to?
Look, not to get political, but listening to Bernie Sanders at that first presidential debate was pretty inspiring—to hear what he said about the environment. Who knows which candidate is going to become our next president, but we need to create a dialogue about it. I mean, when they asked each of the candidates what the most important issue facing our planet is, Bernie Sanders simply said climate change. To me that's inspiring.
You got any tips for surviving an interview with a journalist?
[ Laughs. ] Only talk about what you want to talk about, no matter what the question is.
ROBERT CAPPS @robcapps , WIRED ' s head of editorial, wrote about scientists fighting Ebola in issue 23.08.
This article appears in the January 2016 issue.
Wardrobe styling by Evet Sanchez for The Wall Group. Grooming by Sonia Lee for Exclusive Artists Management using Matrix StyleLink. Opening image: Jacket by Brunello Cucinelli; jeans by BLK; Sunsel t-shirt; shoes by Fiorentini + Baker; secondary image: COCKPIT JACKET; T-SHIRT BY LEVI'S; PANTS BY BRUNELLO CUCINELLI; SWEATER BY MASSIMO ALBA.
Q&A: Leonardo DiCaprio talks about grueling 'Revenant' shoot
An interview with Leonardo DiCaprio about his role in "The Revenant."
Share story
Leonardo DiCaprio, now approaching a quarter-century as a movie major-leaguer, redefines film stardom, demonstrating a willingness to challenge himself that few of his counterparts can equal. In romance, drama, comedy and science fiction, he radiates heavyweight-acting talent combined with megastar cool.
Swinging from role to role like Tarzan on a vine, he has never risked a free-fall like he faced in the artistically risky and physically dangerous "The Revenant."
In this savage epic of survival, DiCaprio plays Hugh Glass, a real-life 1820s frontier guide left for dead by fellow explorers after he was mauled by a bear. With a broken leg and open wounds, the vengeful, nearly silent character hunts down the expedition members who abandoned him.
RELATED: 'The Revenant' movie review: Chills, thrills with riveting Leonardo DiCaprio
Most Read Entertainment Stories
Review: Eddie Vedder leads intimate, emotional concert in Seattle VIEW
At Eddie Vedder's second Seattle show: Macklemore's cape, Tom Petty's guitar and a baseball
Heart announces hometown New Year's Eve comeback in Seattle
What to stream in November 2023: 'The Crown,' 'Across the Spider-Verse'
Kurt Cobain and Courtney Love's daughter Frances Bean marries Tony Hawk's son Riley
In a phone conversation, he explained how, during a grueling nine-month shoot in frigid tracts of Canada and Argentina, he literally suffered for his art.
Q: This film production has been described as one of the most difficult in the industry's history. Temperatures at some locations in the Canadian Rockies reached 40 below. What's the benefit of taking part in such a harrowing project?
A: It makes you conscious of what these men really had to do, living in these harsh elements. And you think of people who live without power, electricity or water around the world.
As far as making movies is concerned, I think this was definitely the most difficult movie for, I think, everyone involved unanimously. (Director Alejandro G. Iñárritu, who won three Oscars last year for "Birdman," said the filming "almost killed me.")
Q: How do you keep the focus of your acting mindset in place when you're exposed to punishing conditions like that?
A: Well, I haven't been on a movie set since! The thing that was hardest for all of us to deal with was the subzero temperatures, the cold. It was a constant struggle for everyone to stay warm. … all the actors needed to stay conscious about not getting hypothermia. That was your main challenge.
Q: It must also be a tremendous acting challenge. You've never played a role this dialogue-free. What is it about a role that depends on the expressive power of your eyes and your face and your gestures that draws you to accept it?
A: I've always been a fan of silent cinema. It's always interesting to watch actors work without the ability to articulate what they're feeling. I have played so many characters that are talkative and vocal, from J. Edgar Hoover to Howard Hughes.
As much as was written in the script, I tried to scale it down even more so. I wanted it to be an almost silent performance, because whenever Hugh Glass (whose throat was slashed in the bear attack) said something out loud, it had to have meaning and it had to have a purpose. He was essentially a character who had to disappear in a harsh landscape in order to survive. He had to use his words very sparingly.
Q: What was the research process you followed to capture this character?
A: This is based on a novel about Glass (Michael Punke's 2002 biographic drama "The Revenant"), but there's little that's historically known about what really happened. To me, it's almost like a triumphant short story of the American frontier — what the new American was at that time and what it took not only to survive in nature but conquer nature.
Q: Even a historic epic like this is in some way a reflection of its time. How does this story about a lawless land relate to our world today for you?
A: We think we're so much more advanced today and we can learn from history. But you look at what's going on all around the world, with extraction of natural resources — from oil to mining to hydroelectric dams to cutting down rain forests — we're still making the same mistakes. The story perpetuates itself and has incredible meaning today.