1300 722 099
Feel Good Family Getaway
The insider mum's guide: mon repos turtle encounter, self care on the southern great barrier reef, 2023's feel good events, great care begins this summer, local stories, bundaberg region blog.
Archived Posts
Subscribe to blog
Subscribe via RSS
Login Username Password Forgot Password? Remember me Login
10 Local Ghost Stories That Will Give You Chills
Ghosts, paranormal activity and everything that goes bump in the Bundaberg North Burnett region night...
1. The Original Bundaberg Cemetery
When it comes to cemeteries, eerie presences and strange nightly encounters are almost a guarantee. While it may no longer resemble the headstones and green pastures that it used to, Bundaberg's Original Cemetery used to reside in the heart of Bundaberg on a block bordered by Woondooma, Woongarra, Maryborough and McLean Streets between 1869 -1882. Travelling back to 1879, the town of Bundaberg was quickly expanding with the cemetery becoming the centre of town and locals expressing their distaste for the landmark that was quickly becoming an eyesore. After a correspondence letter was filed to council in 1879, it was decided that the site needed to be removed along with the buried. With the value of land and cost for moving the gravesites unable to be agreed upon, to this day there are no records as to who, if anyone, was appointed to move the bodies, and the only recorded statement from 1882 being that the removal of bodies had been completed...But who was really left behind?
2. The White Lady of Gooburrum
If you're from Bundaberg, you may have heard whispers of a female ghost who haunts the town of Gooburrum. From bedtime visits to unexplainable shows of light appearing throughout the night, if you're staying in the area some say the White Lady will visit you at the end of your bed after a hard day at work.
3. Apple Tree Creek Memorial Hall
For years tales have been told from locals and visitors alike of a gentleman dressed in smart attire appearing at Apple Tree Creek Memorial Hall when the town is experiencing a chilly morning. Some have said to have felt a crowd like presence when in the empty hall, almost as though people were dancing around them in a waltz-like dance.
4. Grand Hotel Childers
After surviving a disastrous fire in 1902 that destroyed almost the entire town of Childers, you would think the Grand to be a good luck charm for the town, but this was not always the case. In the years following the fire, tragedy struck at the Grand, with a woman rumoured to have hung herself in one of the rooms, and a man dying after being thrown from a landing after he snitched on an illegal betting ring.
Over the years publicans and guests of the hotel have reported hearing the ghost, nicknamed 'Luke', wandering the halls, walking up and down the stairs, and opening locked doors. A woman in 1997 claimed to have seen a man dressed in black and white, turn of the century clothing, in the linen room, could this have been Luke? A visitor once noticed that she had scratch marks on the back of her legs after walking up the stairs, as if someone had inflicted the injuries on her. Many other visitors have reported waking up feeling like someone had their arm draped across them, no one else was in the room.
5 . Moncrieff Entertainment Centre
Every theatre has a ghost and the Moncrieff Entertainment Centre is no exception. Albeit a friendly ghost, when things go bump in the night it's guaranteed to send a shiver down your spine. The Moncrieff's ghost, who reportedly likes to move things around, untie ropes and hangs out in the long narrow hallway backstage and enjoys watching side stage, is rumoured to be the ghost of, larger-than-life, manager Pat Crowe who passed away in 1999 and just could not give up his love of theatre.
6. Bundaberg Regional Art Gallery
For those who grew up in Bundy a school excursion to the Bundaberg Regional Art Gallery , or as it's more affectionately known, BRAG, was always rostered into the school term. Every year, no matter the grade, there was always one kid, whether genuinely intrigued or eager to stir up trouble, who would tell the all-important tale of the green lady who haunts the stairwell of BRAG. Whether there is any truth to this ghost, or just a way to keep children from playing on the old stairwell, we will never know.
7 . Lady Elliot Island
Before it became the beautiful, family-friendly resort that it is today, Lady Elliot Island history is scattered with flickers of darkness and despair. Lady Elliot Island isn't the only lady on the island with two female ghosts roaming the island at all hours of the night. The first is Phoebe Phillips, the daughter of the lighthouse keeper who caught pneumonia and died at the age of thirty. Many visitors have claimed to see her.
The most active ghost is that of Susannah who married Thomas McKee and had four sons. When the family moved to Lady Elliot she found the living conditions unbearable and when her youngest son went off to boarding school she could not handle the isolation any more. In April 1907 she put on her best clothes and jumped off the old guano-loading jetty below the lighthouse and died. Her husband buried her beside Phoebe Phillips when she washed ashore, trapping her in the place she hated the most. The ghost of Susannah was first spotted by lighthouse keeper Arthur Bumpton and his daughter Margaret in 1930 when they spotted a female figure dressed in turn-of-the-century clothing walking between the lighthouse and the cottages behind it.
When Arthur and his daughter left the island the captain of the ship they were on was showing them old photos of people who had once lived on Lady Elliot Island. They both identified Susannah McKee in one of the photographs as the lady they had seen on that night some 10 years earlier, 30 years after her death.
8. The Old Bundy Tavern
A cornerstone of the Bundy pub scene the Old Bundy Tavern has had its fair share of paranormal encounters. A worker once reported feeling a strong presence beside her and heard doors opening and closing as she worked alone upstairs. When she asked her colleagues later if anyone had gone up there they all denied it and it was discovered that two female staff had died in their rooms in the upstairs area in the early 1900s and are rumoured to roam the halls trying to finish the job they started.
9. Bundaberg Ring Road
The ring road ghost, probably Bundy's newest ghost, has been reported by many drivers as a mysterious motorcycle light following them. When I grew up the story was of an old-fashioned man riding a bicycle beside your car as you drive along the quiet, eerie, late night road.
10. Smiths Crossing
Bundaberg's most expensive paranormal activity, the Smiths Crossing encounter, has locals reporting that a girl was once hung from a tree at Smiths Crossing and if you park under it you will get a dint in the roof of your car. Try explaining that to your insurance company!
Know any more ghost stories, or experienced some paranormal activity yourself? Comment below.
UPDATED October 27th 2020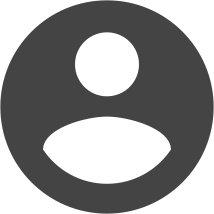 I saw 3 ghosts at the lighthouse at bundaburg. A horse with a long maine and tail, a young child wearing a white puffy shirt with matching knicker bockes with blue stripes on the bottom of his sleeves and pants legs. And a beautiful young woman wearing 1890's style dress tied with a bow on her back near her waist line, with a matching bonnet. Has anyone else seen anything unusual there at nite?
I worked at the OBT early 90's and we often talked about the eerie feeling someone else was there when using the laundry upstairs but most noticeable would be the saloon style doors to Sophie's bar would start swinging on breeze less days and overhead hanging wine glasses would tap together .
SO I WENT TO THE ARBORETUM AND I SAW A GIRAFFE BUT THEN I NOTICED THE TREES AND I CAN SEE RIGHT THROUGH AND PEOPLE MIGHT SAY IT WAS BRANCHES BUT I THINK NOT
so one time i was sleeping and i heard noises so i opened up my eyes and this lady with white, pale skin and long hair which was as black as her soul. she was wearing a ripped white dress and was floating above me. My heart was racing and i was so scared. but turns out it was just a tv taped to the ceiling.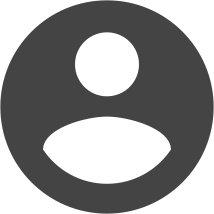 Captcha Image
Book your experience with a trusted local today...
Local Ghost Stories: The Most Haunted Places In Simcoe County
From all around simcoe county..
Simcoe County always has plenty of events to keep you busy in October. But sometimes all those artificial scares just don't do the trick. If you're looking for some real ghost stories there are a few spooky places in Simcoe County (and Muskoka) you need to check out.
Here are some of our top picks:
1. The Beck House
Haunted Simcoe Part 3: The Beck House Is this Airbnb in Penetanguishene haunted? Posted by Barrie 360 on Friday, October 30, 2020
If you're ever taking a trip to the Penetanguishene area and want a super unique place to stay, you can actually rent a room at The Beck House through Airbnb!
The house was once home to Charles Beck, his wife, and 9 of their children. Visitors and residents have reported flickering lights and strange noises. You might even feel a tug on your blankets when you get into bed for the night.
RELATED: Learn more about the haunted Beck House in Penetanguishene …
2. Penetanguishene Centennial Museum
Haunted Simcoe Part 2: Penetanguishene Centennial Museum The living might not be the only guests at this museum… Posted by Barrie 360 on Thursday, October 29, 2020
Complete your ghostly stay in Penetanguishene with a visit to the Penetanguishene Centennial Museum . The building was built by Charles Beck back in 1875 to serve as the town's lumber office and general store before it became the town's museum in 1967.
Staff and visitors have heard footsteps when they're the only ones in the building, doors opening and closing, and the "ding" of the entrance bell that isn't there anymore.
Talk about history coming alive (or at least back to life).
RELATED: Learn more about the spirits that linger in the Penetanguishene Centennial Museum …
3. St. Columbkille Church
Haunted Simcoe Part 1: St. Columbkille Church Is this Orillia church haunted? Posted by Barrie 360 on Tuesday, October 27, 2020
Besides having a super ominous name, rumours of St. Columbkille 's haunted nature have been circulating for decades.
The church was founded in 1855 by Irish and Scottish immigrants fleeing famine and religious persecution. Soon after, they began spreading tales of its haunting.
Some believe the ghost stories are pure fiction. Others feel that the inexplicable sights, sounds and feelings are a sure sign the church is haunted.
If you do decide to visit, be on the lookout for the spirits of earlier settlers and a priest with unfished business.
RELATED: Find out more about the ghosts of St. Columbkille …
3. The Museum on the Boyne
Take a trip to The Museum on the Boyne in Alliston, and you'll get a triple whammy when it comes to both haunted buildings and ghostly visitors.
The MacDonald Log Cabin from 1851, the English Barn from 1858, and the Agricultural Fair Building from 1915 have all had reported ghost sightings. These include loud footsteps, cold spots, and unknown orbs and lights.
Some of the ghosts who haunt this place are Andrew, a man who used to work in the building, the "Lovely Ladies", who appear every June before disappearing shortly after, and even a cat, who has been spotted on the main floor of one of the buildings.
One visit and you're sure to have a few local ghost stories of your own.
4. Fort Willow
A strategically placed supply depot during the War of 1812, Fort Willow has seen its fair share of horrors. So it's no suprise ghost stories have begun to swirl.
The Commander of the Fort and a young soldier who deserted the military are just a few of the ghosts who have been seen wandering the walls at Fort Willow.
Keep your head down too, because reports of ghostly gunshots have also been reported.
RELATED: Find out more about the ghostly inhabitants of Fort Willow …
5. Taste of Freedom Inn
Posted by A Taste of Freedom Country Inn on Tuesday, April 24, 2012
With such delicious food, it's hard to blame ghosts for wanting to stick around the Taste of Freedom Inn!
Originally built as a bank in 1883, the building is now home to a restaurant and multi-room inn. While visiting, you can see the original vaulted ceilings and bank vault inside.
Guests of the inn have reported ghostly apparitions walking the halls and door handles rattling in the night.
6. The Farmhouse
In the early 1890's a hotel was built a short walk from the Allandale Railway Station. The YMCA moved into this location… Posted by Barrie Historical Archive on Wednesday, March 23, 2016
The Farmhouse is one of the many buildings in Barrie with a whole lot of history.
Originally built in 1890, it was once a YMCA, a "gentlemen's club", and eventually, the restaurant that is now an absolute staple in the Barrie community.
While they aren't quite sure who it is, wait staff and guests have more than a few stories of supernatural things occurring like glassware moving on its own, doors opening and closing, and phantom footsteps coming from all corners of the building.
Next time you go, ask the server if they've experienced anything after they've locked up!
7. South Simcoe Theatre
Snuggly nestled in the middle of Cookstown, the South Simcoe Theatre is another haunted building with no shortage of spooky stories.
The building has been used as a meeting hall, dance studio, and theatre so there are plenty of people who have had ghostly experiences.
Ghost hunters have picked up whispering sounds, children giggling, video of a shadowy figure moving across the stage, and more. This is one of the few places where people have actually felt the touch of a ghost too with some saying they could feel a hand on their shoulder!
8. Gravenhurst Opera House
The story goes that an old theatre operator named Ben was walking the walkway when he suddenly fell to his death. The exact reason for his fall is very much up to speculation but one thing many agree on is that he's still roaming the theater.
Many guests of the Gravenhurst Opera House have experienced goosebumps, cold spots, and a few have even claimed to have seen Ben himself walking around behind the stage. Others have spent years at the theatre without so much as a whisper from old Ben.
RELATED: Read more about the haunted Gravenhurst Opera House …
Would You Check Out These Haunted Places In The Barrie Area?
Do you have the courage to check out these haunted places in Simcoe Muskoka? Seeing as most these locations have friendly ghosts, we think just about anybody should go check them out.
Featured image: Ryan Miguel via pexels.com
Related posts
31 TV Shows To Get You In The Halloween Spirit This October
The Ultimate List of Family-Friendly Halloween Movies
Open Air Dunlop season closes with a Halloween-themed day
Your browser is not supported for this experience. We recommend using Chrome, Firefox, Edge, or Safari.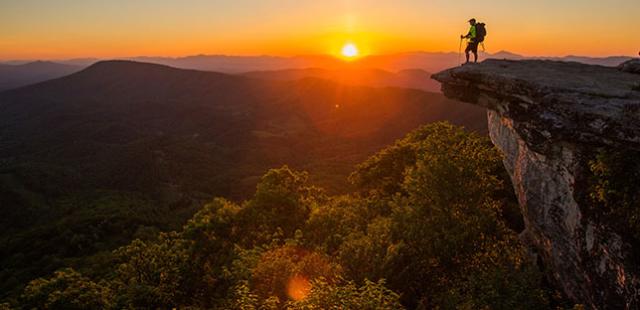 visitors guide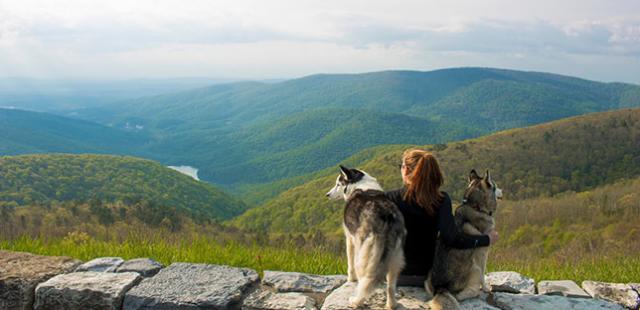 subscribe to our
Enewsletter, 12 haunted sites in virginia with true ghost stories.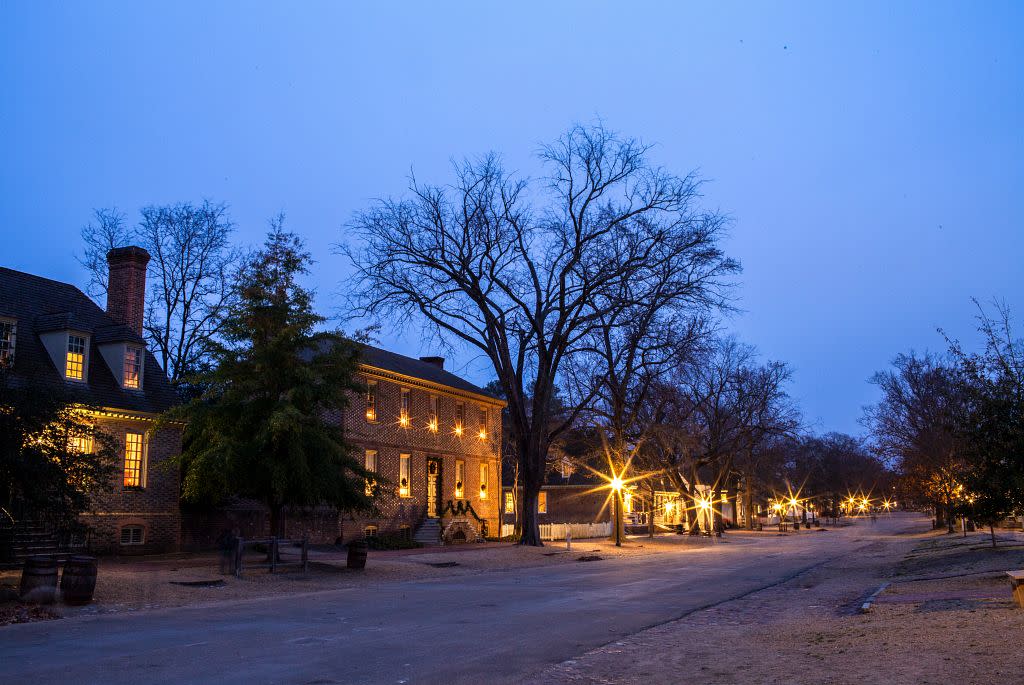 With significant historic destinations like Colonial Williamsburg, Monticello, Jamestown, and Mount Vernon, Virginia draws countless visitors looking to learn more about the Commonwealth's past each year. In addition to these monumental landmarks, if you walk more than a few feet in any direction in Virginia, you're almost guaranteed to step foot onto hallowed grounds of an American Revolution battlefield or a Civil War site. But such a rich history also brings an eerie side effect: a long list of supposedly haunted sites. Virginia has more than its share of ghost stories, and we have compiled a few of the spookiest locations that are open to the public. Experience a truly haunted Halloween when you visit these ghostly grounds.
Gadsby's Tavern Museum—Alexandria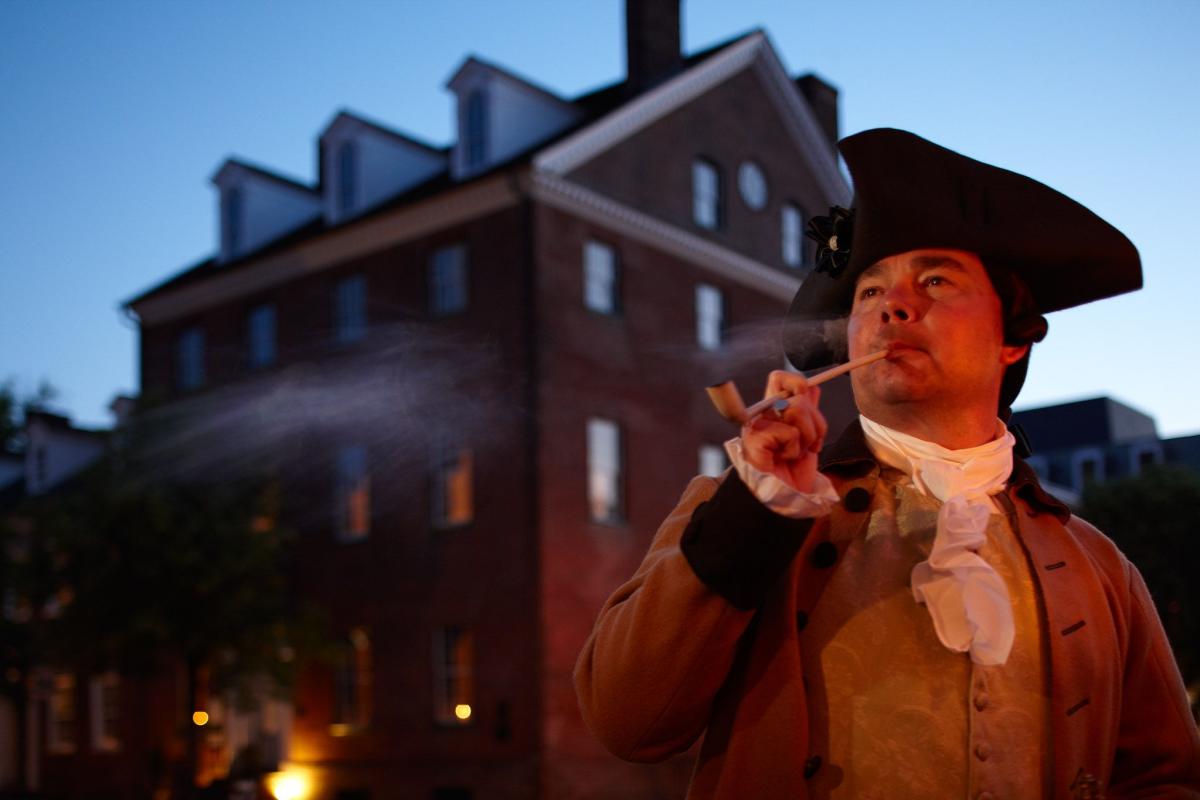 photo credit: Cameron Davidson
Originally built as a tavern and inn for weary travelers to rest, Gadsby's Tavern Museum is the site of one of the most curious mysteries in Virginia history. In 1816, a young woman traveled to Alexandria on a ship with her husband, contracting a disease on her journey that led them to seek rest and rehabilitation at the inn. However, once brought to Gadsby's, her health quickly deteriorated, and on her deathbed, she made all of the people that attended to her swear an oath to never reveal her identity. To this day, no one knows who she was, and she is buried in St. Paul's Cemetery with a gravestone marked "Female Stranger". Both the cemetery, located near Duke Street, and Room 8 of Gadsby's Tavern are supposedly haunted by the ghost of the young woman, forever unknown yet never forgotten.
Battleship Wisconsin at Nauticus—Norfolk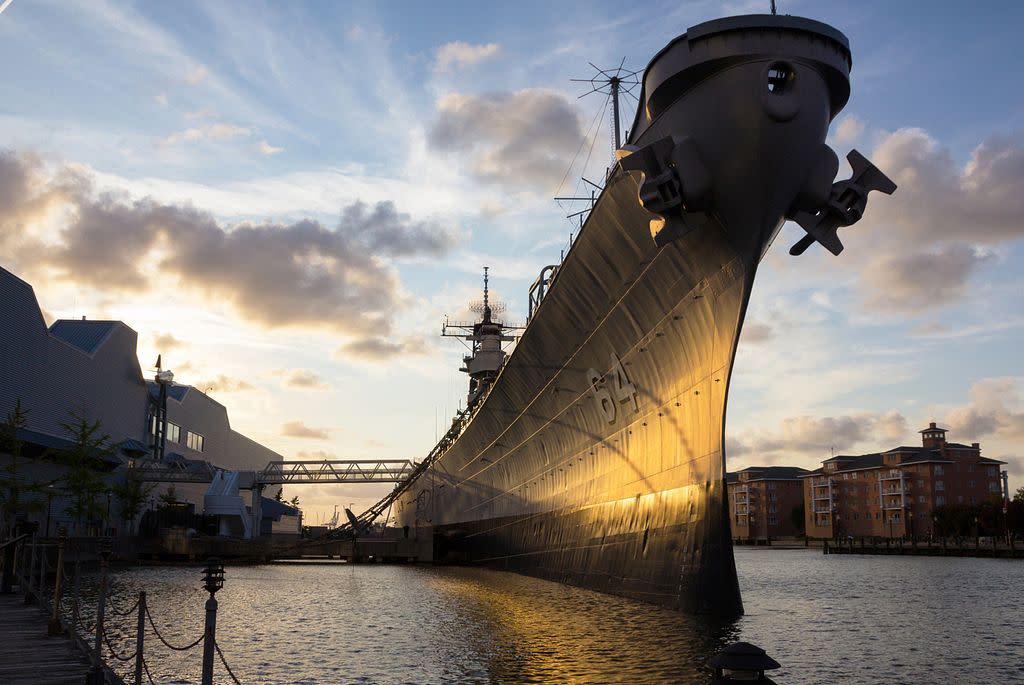 Photo Credit: Fred DeSousa
One of the largest battleships to have ever been built by the U.S. Navy, the Battleship Wisconsin looms large over Nauticus Museum and downtown Norfolk's Waterside Drive. Take a self-guided tour of the ship or get tickets for the guided tours , where you can hear all about the stories of former military servicemen and the ghosts that are said to now roam the ship. Want to get an even spookier experience on this haunted vessel? The museum hosts overnight stays on the ship, giving you the chance to potentially meet the spirits firsthand.
Oak Grove Cemetery—Lexington
Lexington has numerous historic sites, but few are as creepy as the Oak Grove Cemetery , where the famous Confederate general was laid to rest. Take a tour of Lexington that ends in the cemetery with Haunting Tales, Lexington's Ghost Tour , where entertainers dressed in old-fashioned attire take you back through the history of Lexington and the chilling tales that have many believing there are ghosts roaming the region, especially during Halloween. Some even swear they have seen Jackson and fellow Confederate General Robert E. Lee on his horse, Traveler, as they wandered down the now-unfamiliar streets of Lexington.
The Martha Hotel & Spa—Abingdon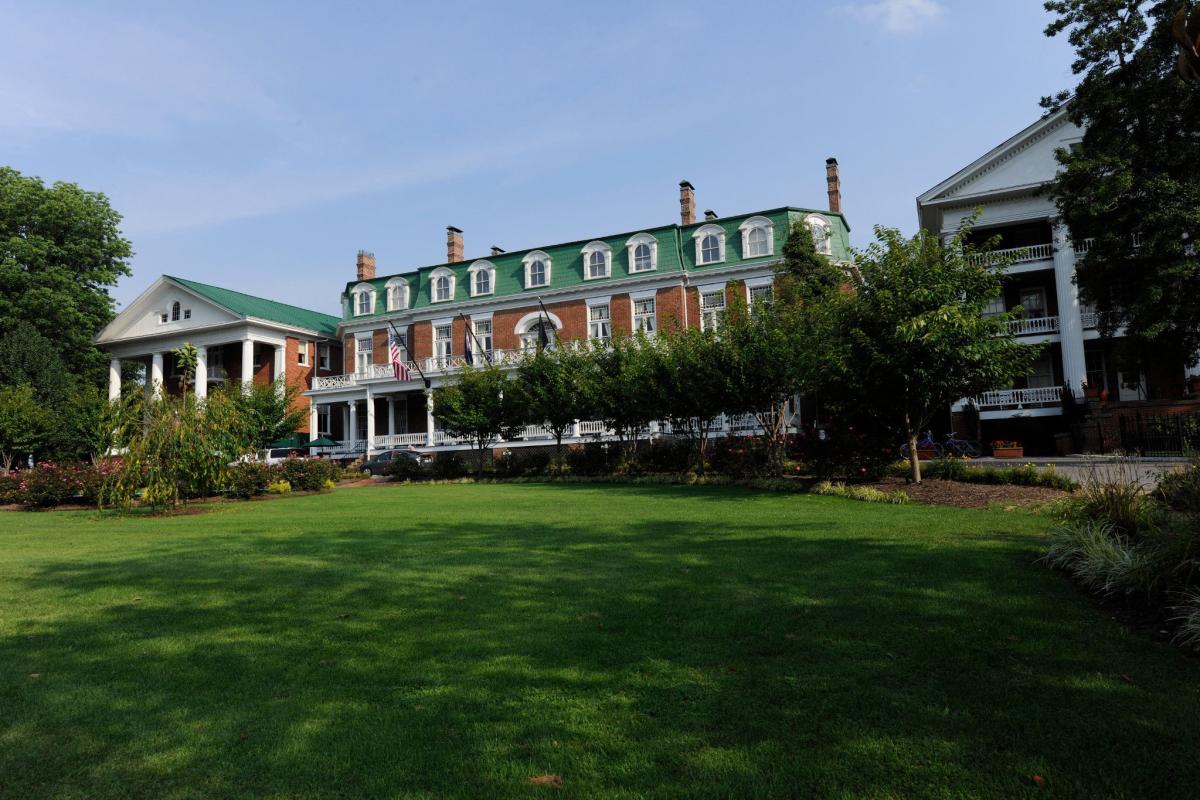 For an overnight stay in a haunted house, book a room at The Martha Hotel & Spa in Abingdon. The building served as a hospital for wounded soldiers from both sides during the Civil War, and many unfortunately never left the hospital to return home. The Martha is said to be haunted by a few of these phantoms, apparently unfinished with the world of the living. Learn about the story of the Yankee Sweetheart, the Phantom Horse, and the Reappearing Bloodstains when you stay at the historic Martha Hotel & Spa this Halloween.
Hollywood Cemetery—Richmond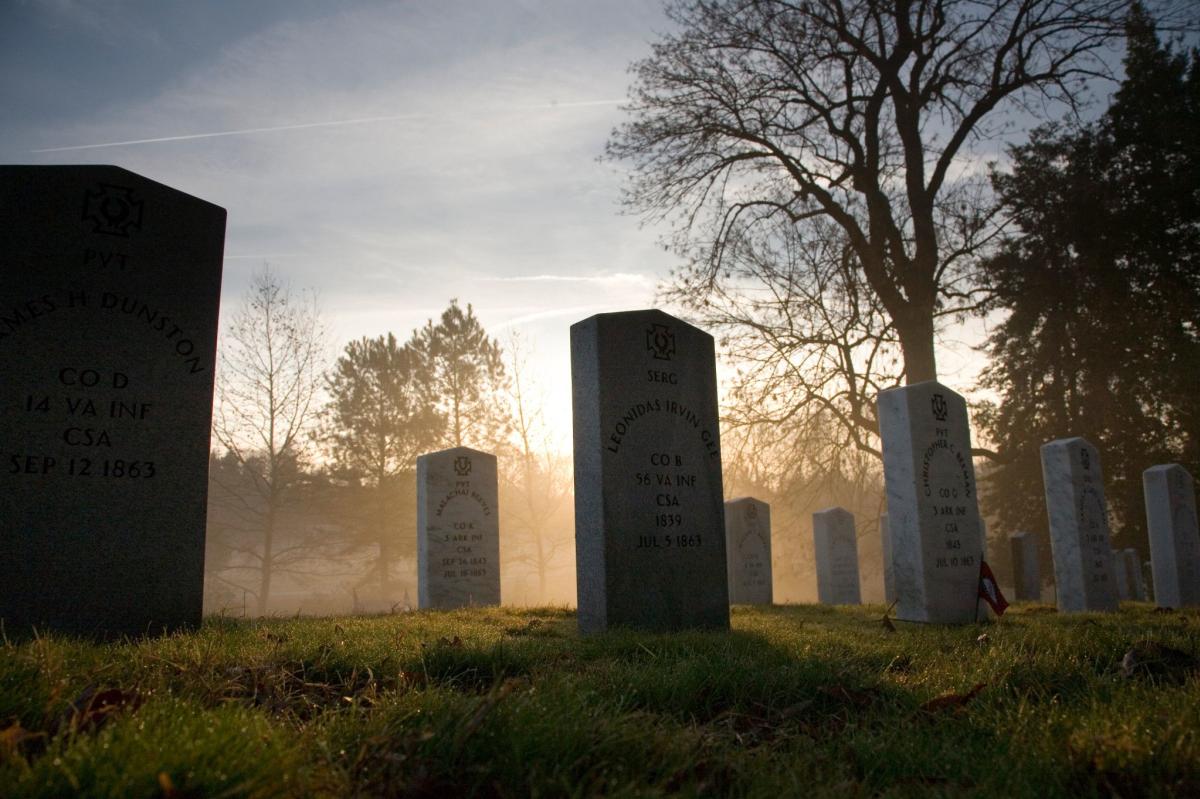 Most cemeteries are at least a little creepy, but Richmond residents believe Hollywood Cemetery to be especially haunted. The landmark's deceased residents include over 18,000 Confederate soldiers, two United States Presidents, the President of the Confederacy Jefferson Davis, and 25 Civil War generals. In addition to these important burial memorials, you'll come across a large, cast-iron Newfoundland dog marking one small grave in the cemetery. The statue stands guard over the grave, holding the remains of a young girl who tragically died in 1862. Another strange site within the cemetery is the tomb marked W.W. Poole. The site seems similar to the other mausoleum style graves, but according to gossip and lore, the Richmond Vampire dwells inside the tomb. These local legends have Richmond residents believing that those buried in Hollywood Cemetery may not be resting in peace, but instead roaming the grounds at night, looking to prey on unsuspecting visitors.
The Exchange Hotel—Gordonsville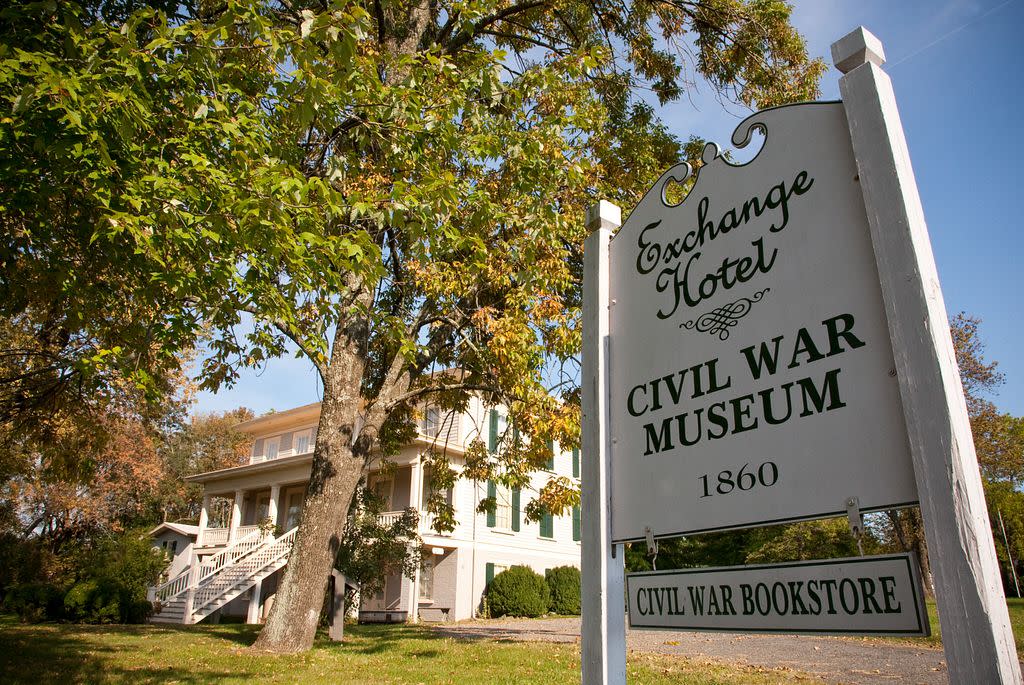 photo credit: Bill Crabtree, Jr.
The Exchange Hotel was built in 1860 beside an important railroad junction, offering passengers worn out from long trips a place to rest. Unfortunately, two years later the Civil War came to the region, and the hotel had to be converted into a receiving hospital. In less than a year, over 23,000 sick and wounded soldiers were brought to the Exchange Hotel, and by the time the war ended, the number had reached over 70,000. Although no exact numbers exist for the casualties that occurred within the hotel's walls, over 700 people were buried on the surrounding grounds during the war. The hotel now functions as a Civil War Museum, with artifacts, uniforms, and firearms on display, but you may hear the faint moans and cries from soldiers that never left the premises when you visit.
Sailor's Creek Battlefield Historic State Park—Rice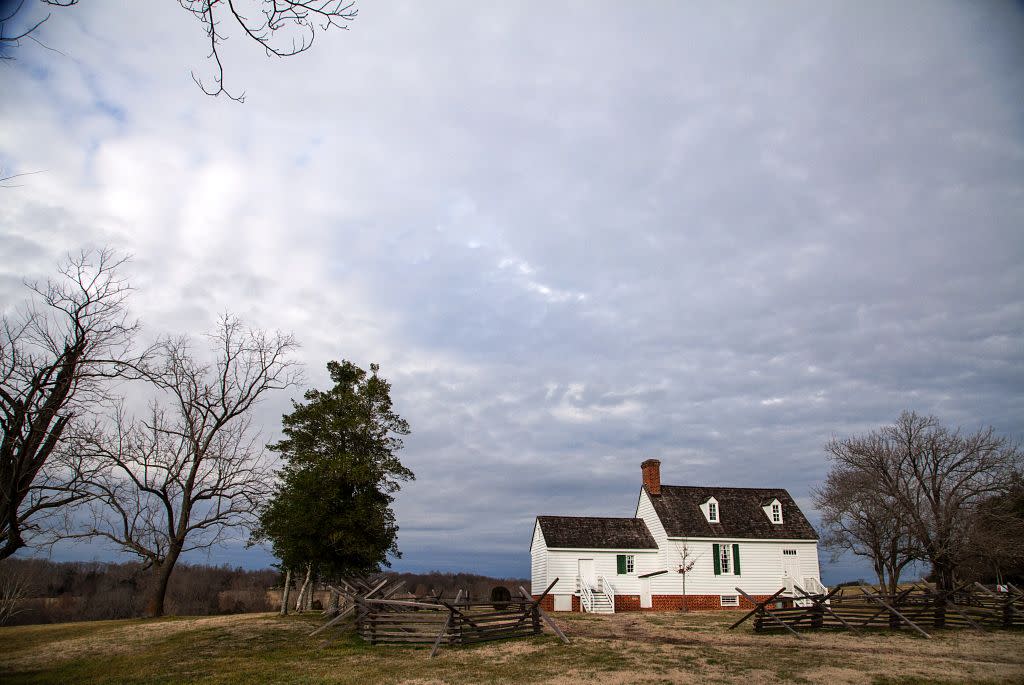 Many of the places we have mentioned on this list had links to the Civil War, but few are as significant as Sailor's Creek Battlefield Historic State Park , where the last 72 hours of the war were fought. The battle was bloody, with nearly a quarter of General Robert E. Lee's army either killed, captured, or wounded. In need of a makeshift hospital, the Confederates used the Overton-Hillsman farmhouse on the property, with the battle raging literally in the backyard. Bloodstains still mark the floors of the house, and countless soldiers were buried in mass, unmarked graves all over the property. If ghosts are real, they are likely hanging out around this spooky state park.
Bracey General Store—Bracey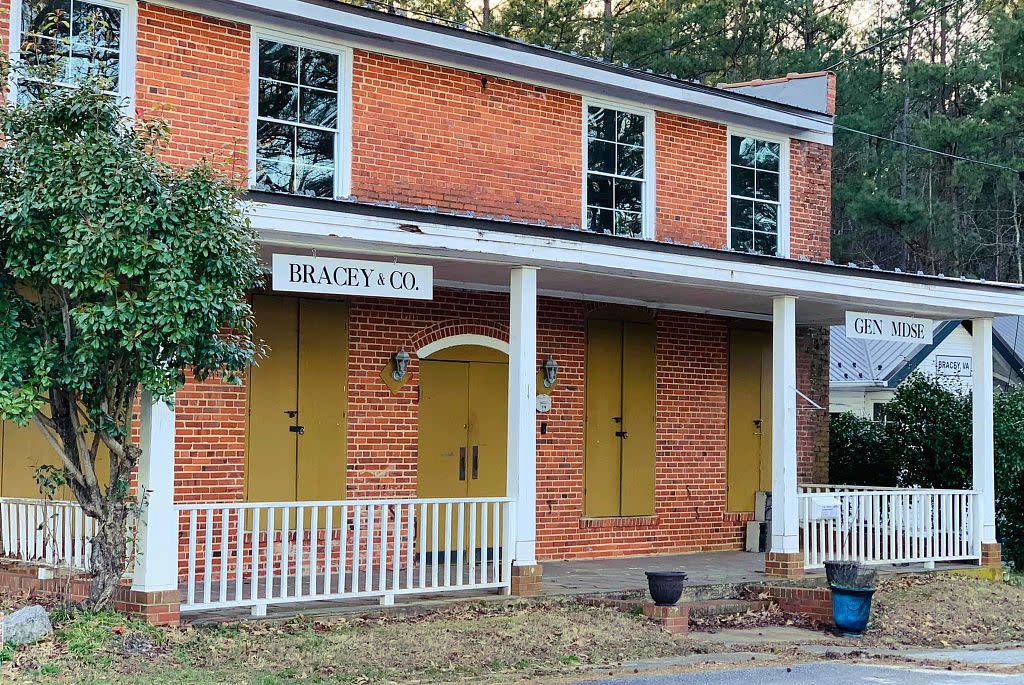 Photo Credit: Tina Morgan, @visitmeckva
As one of the earliest general stores in the area (originally opened in 1900), the Bracey General Store brought locals in for all sorts of goods and household items, even carrying coffins for the more unfortunate occasions. In addition to Bracey residents looking to stock up on home supplies, the general store was frequently perused by travelers passing through town, as the store was located near the train depot. While no specific tragedies are credited for the hauntings, current townsfolk say that restless traveling spirits can still be seen walking briskly into the general store, and the owner of the property claims to have captured many of the strange sightings on her security cameras.
St. Albans Sanatorium—Radford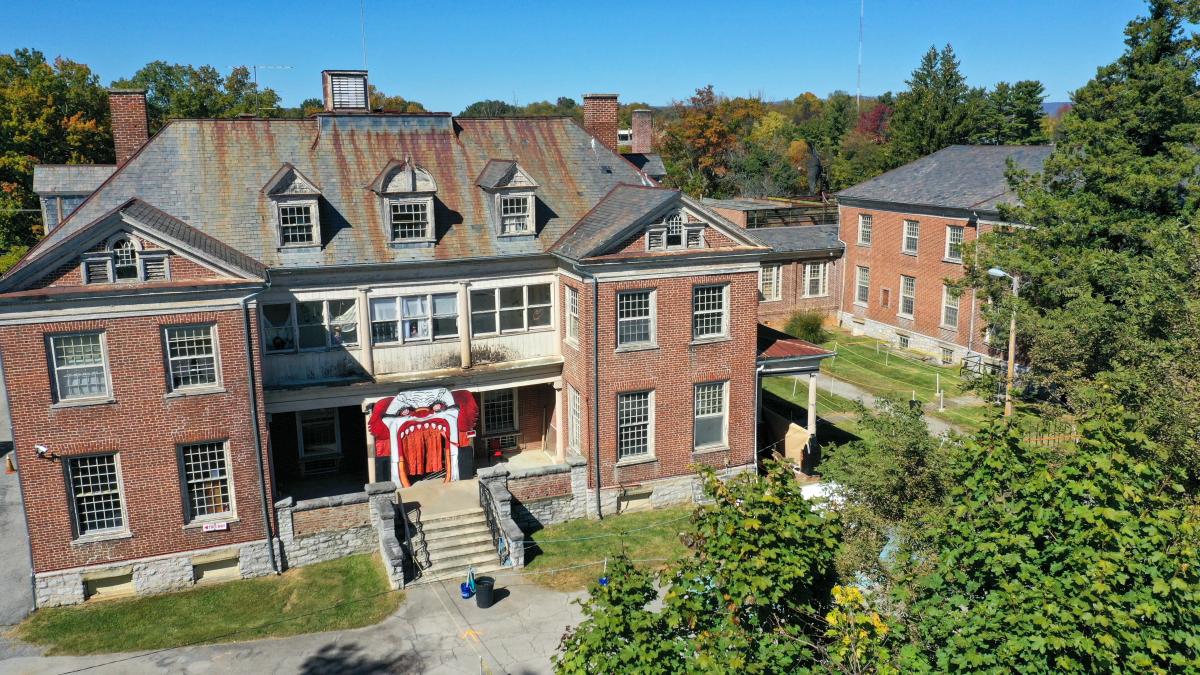 Sanatoriums were notoriously cruel in the early 20 th century, using methods like electroshock therapy, lobotomies, and other archaic practices on the patients. The trials had no positive effect for the patients, who acted as test subjects for the doctors curious to see the results of such savage experiments without practicing on the general public. St. Albans Sanatorium was one such facility, and the tortured patients did not always survive the tests. Additionally, the property was the site of an extremely violent Civil War battle, and visitors today report hearing rifles or cannons firing and smelling gun smoke when walking the grounds. With so much misery occurring on the property, it is no surprise that St. Albans is considered one of the most haunted places in Virginia.
Colonial Williamsburg—Williamsburg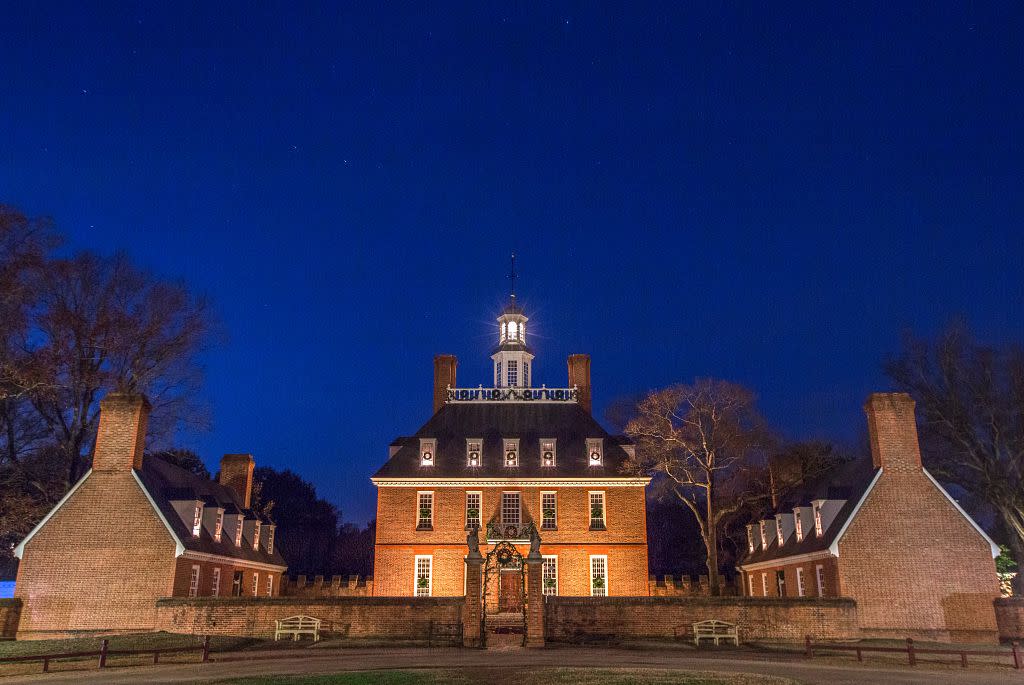 As an early American settlement, numerous historic houses in Colonial Williamsburg are believed to be haunted by past residents. One such property, the Peyton Randolph House, housed the Peachy family, who rented the property to many guests during their residency, including a young unnamed soldier attending the nearby college, William & Mary . Unfortunately, the young man fell ill during his stay and never recovered. He died in the home, and today, there have been multiple accounts of visitors spotting a young man walking sadly through the house or hearing heavy footsteps above their heads, even though no one is upstairs. Take a complete tour of Colonial Williamsburg's creepiest locations on the Colonial Ghost Tour , a roughly hour and a half moonlit tour of the haunted historic grounds.
Ferry Plantation House—Virginia Beach
The constructed grounds on which the Ferry Plantation House resides date back to 1642, when the second ferry service in Hampton Roads began carrying passengers across the Lynnhaven River to plantations and the county courthouse along the waterway. After the ferry closed, several buildings were erected in succession, only to be torn down or destroyed. Eventually, the last buildings fell into disrepair and were all but forgotten by the living. But the previous residents are said to have never truly left the grounds; eleven spirits have been reported to haunt this house, including victims of a shipwreck that occurred in 1810. After the city completed extensive renovations, the house was added to the Virginia Landmarks Register and now serves as a museum, allowing people to visit the historic grounds.
Captain Timothy Hill House—Chincoteague Island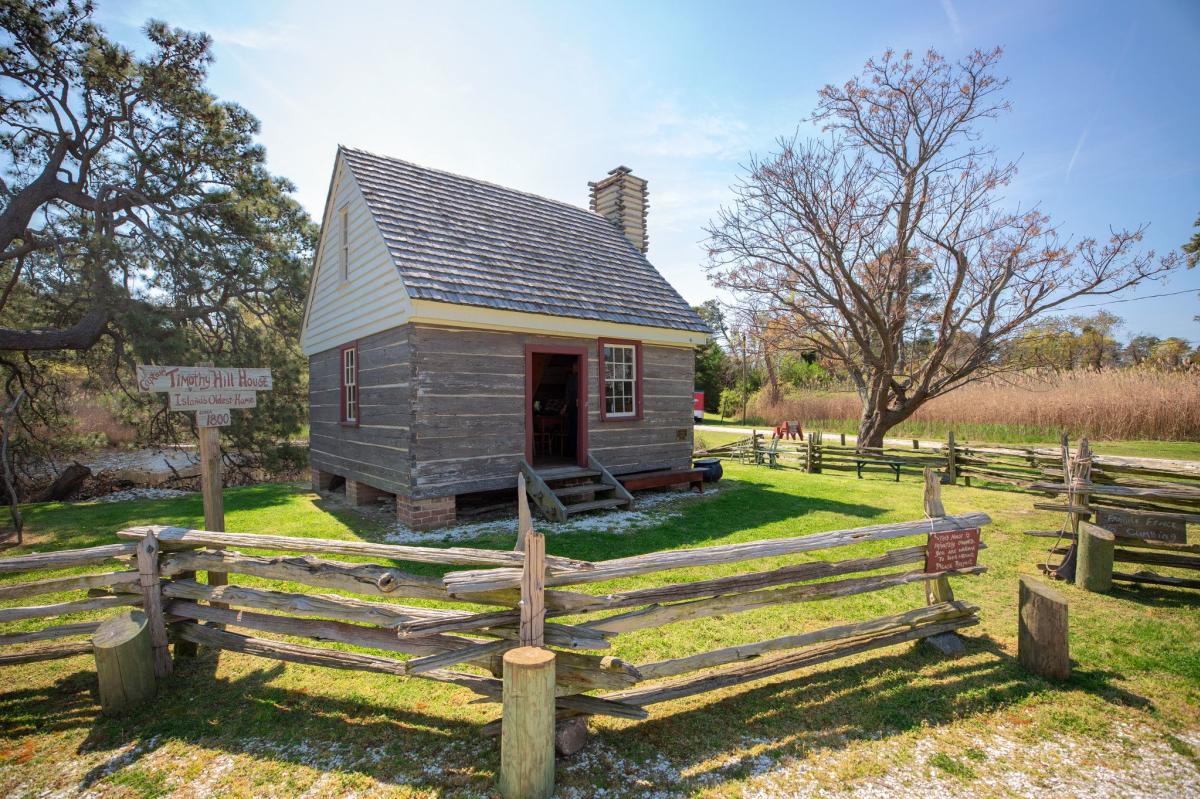 Built around 1800, the Captain Timothy Hill House has been dated as the oldest house still standing on the island. The house avoided certain demolition in 1980 when new owners moved it from the original location, but the home's mysterious past can still be felt by visitors. The home originally sat right by the water, where a young family member or neighbor carved likenesses of the passing trade ships on the rough wood exterior of the building. This early graffiti is still visible today. But what lead to the haunted history began with Captain Timothy Hill and his daughter, Jennie. Captain Hill favored Jennie above his other children, and wished to marry her to a wealthy, well-educated man. However, a young man named Tom Freeman who grew up with the family, was in love with young Jennie. When the Captain refused to allow the marriage, Tom became desperate and ambushed Jennie and her mother in a field. Although the details are unclear, Tom ended up shooting Jennie and her mother. While the mother survived, Jennie died from her wound, and Tom took his own life in despair. It is believed that Jennie still hangs around the house, pining for the promising future so suddenly taken from her.
There are dozens of historic sites in Virginia that are rumored to be haunted , and if you're looking for a scare this Halloween, these eerie destinations are sure to deliver bone-chilling fun. Which peculiar places in Virginia do you visit for Halloween?
Patricia Keppel Anderson
Awesome, you're subscribed!
Thanks for subscribing! Look out for your first newsletter in your inbox soon!
The best of Los Angeles for free.
Sign up for our email to enjoy Los Angeles without spending a thing (as well as some options when you're feeling flush).
Déjà vu! We already have this email. Try another?
By entering your email address you agree to our Terms of Use and Privacy Policy and consent to receive emails from Time Out about news, events, offers and partner promotions.
Love the mag?
Our newsletter hand-delivers the best bits to your inbox. Sign up to unlock our digital magazines and also receive the latest news, events, offers and partner promotions.
Things To Do
Food & Drink
Attractions
Los Angeles
Get us in your inbox
🙌 Awesome, you're subscribed!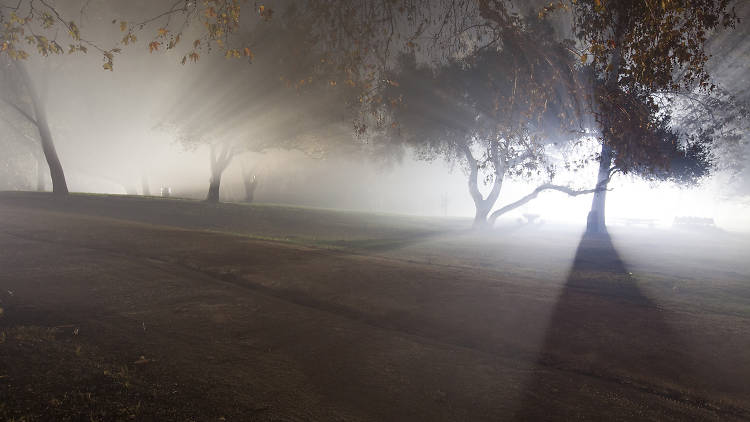 13 haunted places in Los Angeles
From ghost sightings to strange noises, check out these 13 haunted places in L.A. for some real scares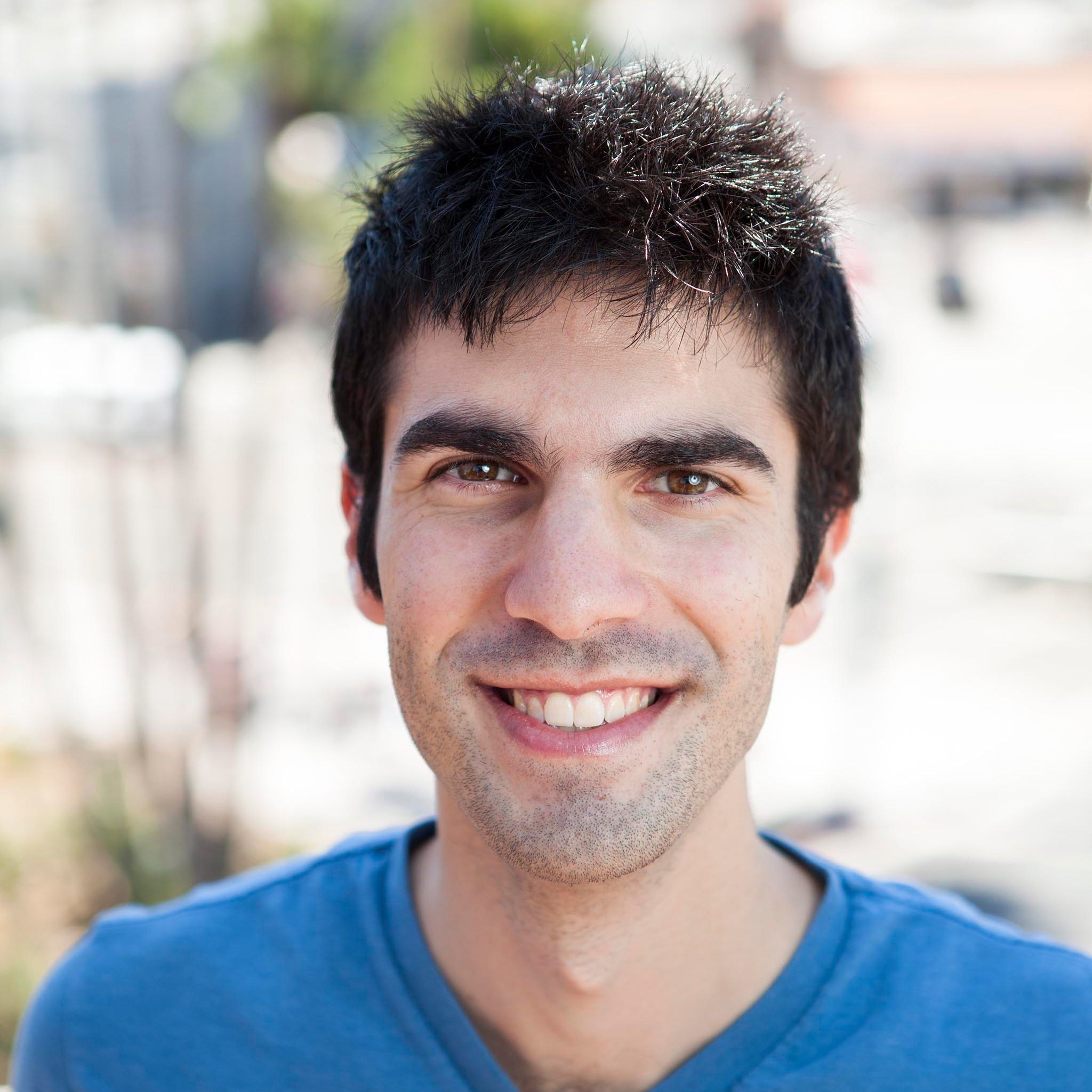 Call us old-fashioned, but we like our haunted places in L.A. authentic. We're not talking about manufactured scares at haunted houses ; we searched the spookiest nabes for horror hot spots—and consulted our friends over at Ghost Hunters of Urban Los Angeles (GHOULA). Founder Richard Carradine has been collecting tales of L.A. haunted spots for years, and used to host monthly Spirits with Spirits mixers (at some of the city's spookiest venues and on ghost tours ) that've since morphed into a podcast.
Ready to scare yourself silly? Here's your handy guide to the 13 most haunted places in L.A., including a Hollywood theater, a notorious Downtown hotel and a Long Beach oceanliner where ghosts of the past still rattle a few chains.
An email you'll actually love
13 real haunted places in L.A.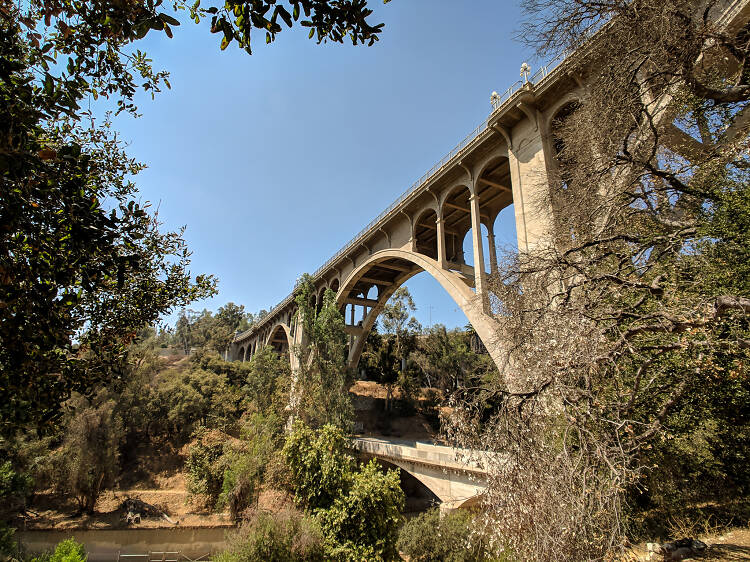 Pasadena's "Suicide Bridge"
The haunting and hauntingly beautiful Colorado Street Bridge in Pasadena was completed in 1913, claimed its first suicide in 1919 and has sadly been the backdrop to a string of untimely deaths ever since. And Carradine has heard ghost stories aplenty. "People have seen a man leaping off a rail, but when they go to help, no one's there. There's also a woman seen crossing the bridge, cars swerving to miss her, but then she vanishes." Carradine's even had his own spooky brush with the bridge. "It was nighttime, and I was walking with a friend in the tunnel underneath the bridge," he recalls. "There's a series of six lights illuminating the path, and as we passed the first light, it went out. The second light went out as we passed. Each light went out as we passed by. By the time we got to the end, it was just total darkness behind us."
You're not alone. If you need someone to talk to, dial 988 for the 988 Suicide & Crisis Lifeline.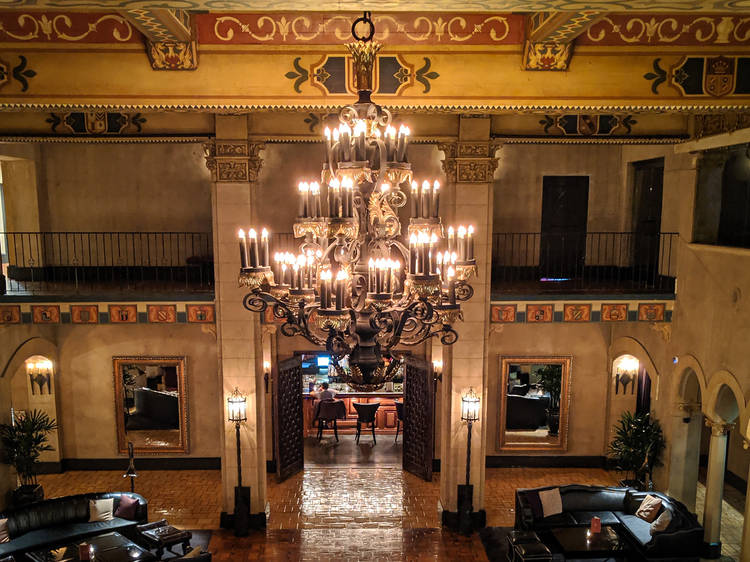 Hollywood Roosevelt
Legend has it that the ghost of Marilyn Monroe still haunts her old stomping grounds. "There was a famous mirror in the lobby where people would take pictures and claim they could see Marilyn's reflection above them," Carradine says of the full-length mirror that once hung in Monroe's poolside suite, and then in the lobby where it has since been removed (kill-joys!). On the ninth floor, you can hear the late actor Montgomery Clift—who lived in suite 928 for three months while filming From Here to Eternity —practicing on his trumpet. "Guests have asked the hotel staff to tell the person in the next room to stop playing in the middle of the night," Carradine says. "But the room was actually vacant." What's more? Lights and faucets are known to turn on and off on their own and the switchboard gets calls from vacant rooms.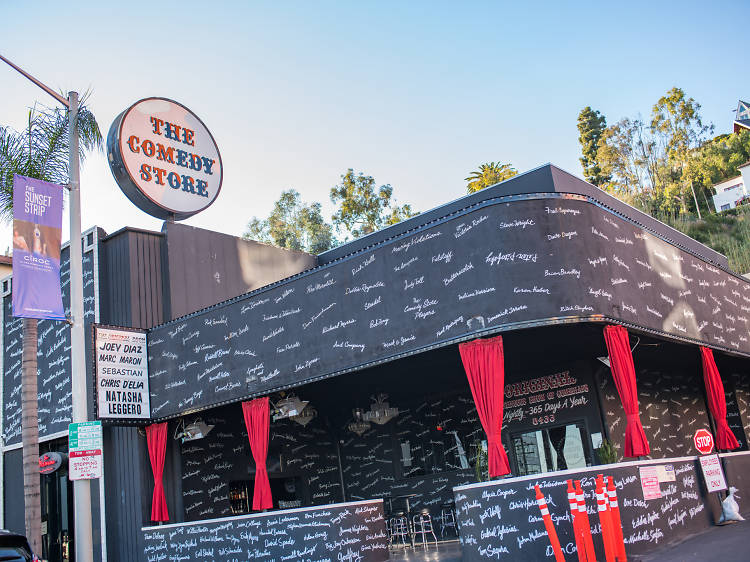 The Comedy Store
Comedy clubs
West Hollywood
Before this popular Sunset Strip comedy club appeared on the scene in 1972, it was Ciro's restaurant, one of Hollywood's hippest clubs during the 1940s and '50s. Its owners had a close affiliation with the mob and the building still has peepholes in the upper walls of the main room that once allowed mobsters to see who was coming and going. Mickey "The King of the Sunset Strip" Cohen used the club as his base of operations. "West Hollywood was a gangster-run place with gun fights in the streets," says Carradine. "The basement of the club was where they would take care of problem people. There is still a hole in the stairway that fits a gun, to shoot anyone going up or downstairs." Carradine says employees have claimed to hear voices, cries and even snarls coming from the basement. "After years of denying the ghost stories, the Comedy Store is now embracing its past and even started tours of the haunted basement," he adds.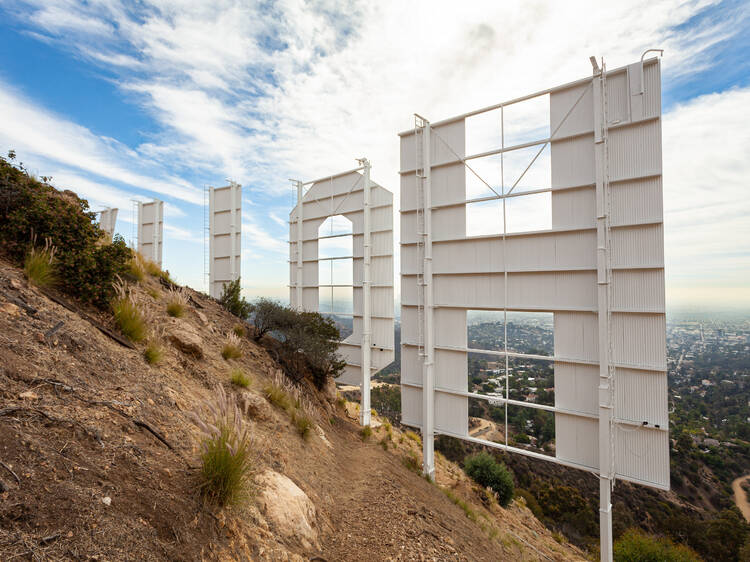 The Hollywood Sign
Back when it was the Hollywoodland sign, this icon to celluloid fantasy also served as a beacon to suicidal Angelenos—most notably Broadway stage actress Peg Entwistle. Trouble just seemed to follow Entwistle. Raised by her actor father, she lost both her mother and stepmother early in life and had a series of broken personal relationships. As an actress, Entwistle enjoyed critical reviews, and even shared the stage with Humphrey Bogart, but she was forever cast in the role of comedic ingénue and could only snag small film roles.
On September 18, 1932, a hiker found the blond, blue-eyed actress' crumpled body in a ravine below the Hollywoodland sign. Police surmised that she climbed a workman's ladder to the top of the 45-foot letter "H" and jumped to her death. Visitors to the area say they still see the actress haunting the sign, and sometimes pick up the scent of her gardenia perfume.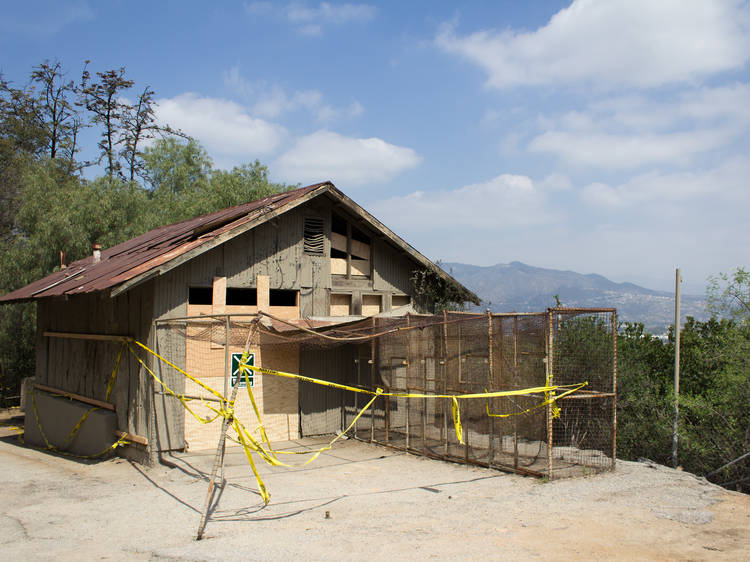 Griffith Park
Things to do
What, you don't know about the sad tale of Doña Petrenilla? It's a ghost story that's been oft-told by writer Michael Imlay and the good folks at Creepy LA , but it bears seasonal repeating. In the late 1800s, wealthy land owner Don Antonio Feliz died suddenly from small pox. As legend has it, when his beloved 17-year-old niece Doña was cheated out of her uncle's will, she put a nasty curse on the land and its owners. Since then, untimely deaths and ill omens have befallen the land's deed holders, including Griffith J. Griffith, its last owner, who donated 3,105 acres to the city before going to prison for shooting and maiming his wife. True believers say they've seen young Doña in a white dress on horseback haunting the trails. "A couple of park rangers have told me that they've seen ghosts and things in the park," says Griffith Park security officer Thomas Davey. "There are definitely stories. But I've been here for four-and-a-half years and haven't seen anything myself."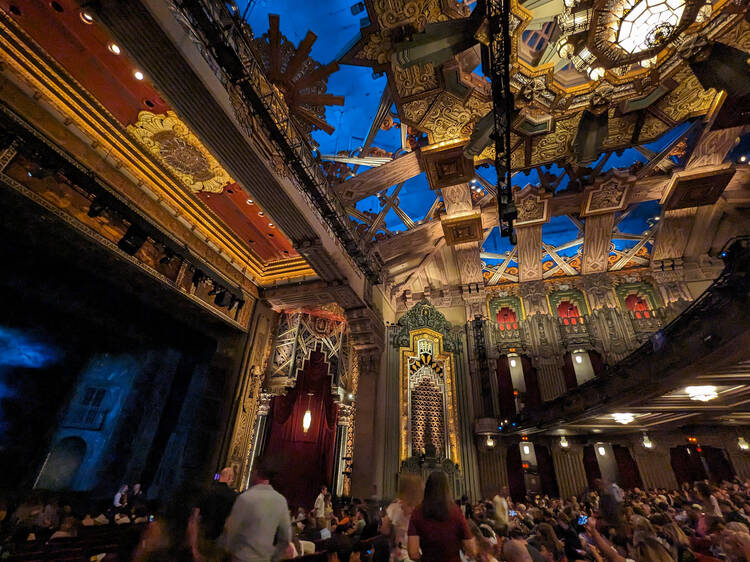 Pantages Theatre
When charmed businessman Howard Hughes owned the infamous Pantages Theatre, he built a door that connected his office directly to one of the theater balconies, where he would go to think in the dark. Hughes's ghost is a notorious workaholic, and is said to be seen in his former office on the second floor.
"During the restoration in 2000, people said they saw a man stepping off the balcony, walking along the scaffolding, and standing over a worker to inspect his work. When the guy turned to ask the man what he wanted, the figure vanished," says Carradine. Seems like Hughes is still looking after his theater.
The Pantages is also host to a female presence who died during a show in 1932. "During a cast recording once, microphones were set up in the theater and they heard someone singing in the mic when no one was on stage." Some say the woman who died was an aspiring singer who's living out her unrealized dreams of performing at the Pantages.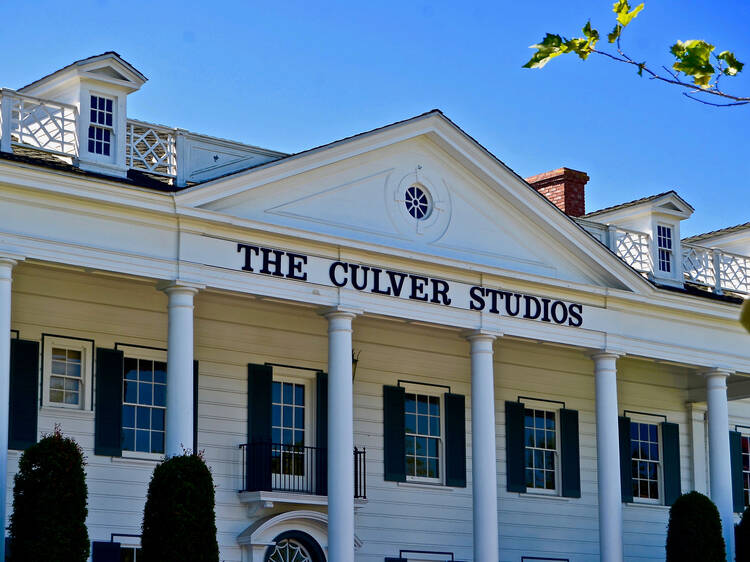 The Culver Studios
Historic buildings and sites
Culver City
The studio complex where such legendary Tinseltown films as Gone with the Wind and Raging Bull were filmed was built in 1918 by silent movie pioneer Thomas Ince. Ince died in 1924, after falling ill on newspaper mogul William Randolph Hearst's yacht during a star-studded cruise and dinner, celebrating Ince's 42nd birthday. While the official cause of death was listed as heart failure, legend has it that Ince was actually shot and killed by a jealous Hearst, who was supposedly aiming at (and missed) Charlie Chaplin, who had eyes for Hearst's mistress Marion Davies. Some say Ince's ghost still shows up for work at his beloved former studio, and can be seen and heard walking through walls and criticizing management.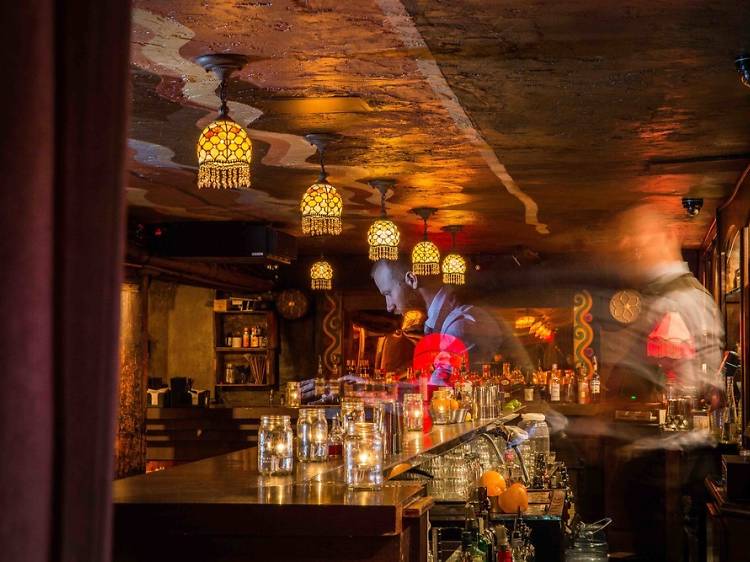 The Del Monte Speakeasy
This basement bar below the Townhouse restaurant in Venice was a true speakeasy during Prohibition. Back in the day, the speakeasy kept the hooch flowing via underground tunnels, which are now used as utility corridors. Some say former proprietor Frank Bennett, who owned the bar from 1972 until his passing in 2003, still haunts his favorite corner booth, across from the bar. "Venice was a real crazy place historically, in terms of alcohol and bars, especially during Prohibition," Carradine says of the area. "This bar is a weird anomaly, it's one of the oldest bars in L.A. with one of the newest ghosts," he says about Bennett, who still watches over his beloved underground watering hole.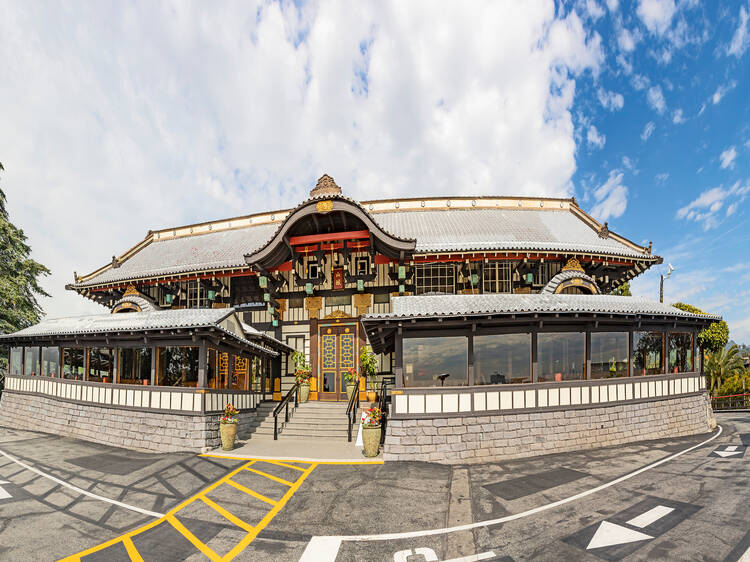 This gorgeous Japanese restaurant at the top of Sycamore Avenue in Hollywood features sweeping views of the L.A. cityscape—the perfect vantage point for resting souls. Pull up a barstool next to the phantom of a former bartender who has been spotted around the bar. The restaurant also serves as the perfect backdrop for events and weddings, if you don't mind a little company in the bridal suite. "There have been sounds of a crying bride; and a woman in white has been seen up there," Carradine says. Legend has it that the ashes of former property owner, Thomas O. Glover, are buried in the inner garden courtyard and that he still watches over his property. Rumors abound about silhouettes of a man and woman seen strolling the family-owned property and the unexplainable sounds of crashing plates (and you thought that was just a clumsy waiter).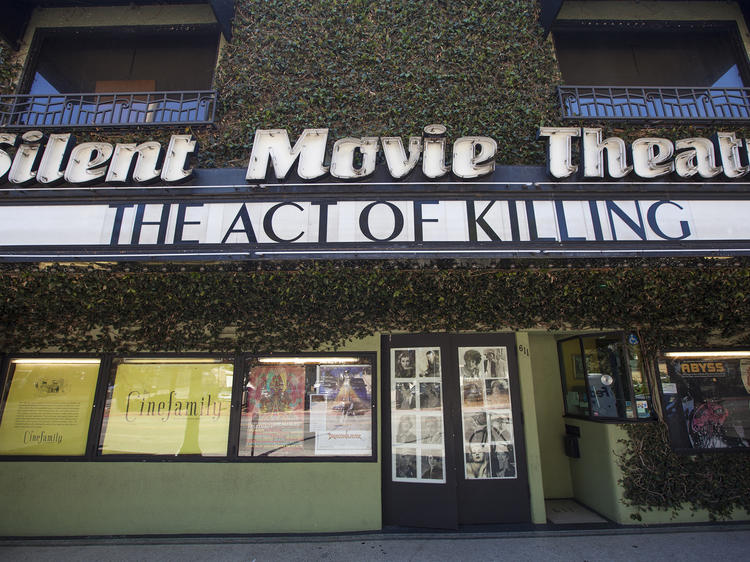 The Silent Movie Theatre
Movie theaters
Independent
Fairfax District
The Silent Movie Theatre (formerly home to Cinefamily, now Brain Dead Studios) has a complicated history worthy of a blockbuster drama. The original owner, John Hampton, started the theater in 1942, showing his personal film collection at a time when most studios were destroying old silent prints. Hampton used toxic chemicals in his bathtub above the theater to preserve his films—unwittingly exposing himself to toxins that hastened his demise in 1990 from cancer. Hampton's mentee Lawrence Austin took over the theater. But one night in 1997, while visitors were watching a film, Austin was shot to death in the lobby by a hitman. The whole thing turned out to be a murder-for-hire conspiracy hatched by Austin's lover and theater projectionist James Van Sickle, who later claimed that Austin signed the theater over to him in a hand-written will. Police weren't buying it. Van Sickle and the hitman are currently serving life in jail. "We had a woman come to our Spirits with Spirits event who was actually there that night when the shooting happened," says Carradine. "She saw his body lying there and hasn't been back since." Austin's ghost is said to still haunt the lobby; and Hampton's ghost can be heard roaming the second floor, where he once lived.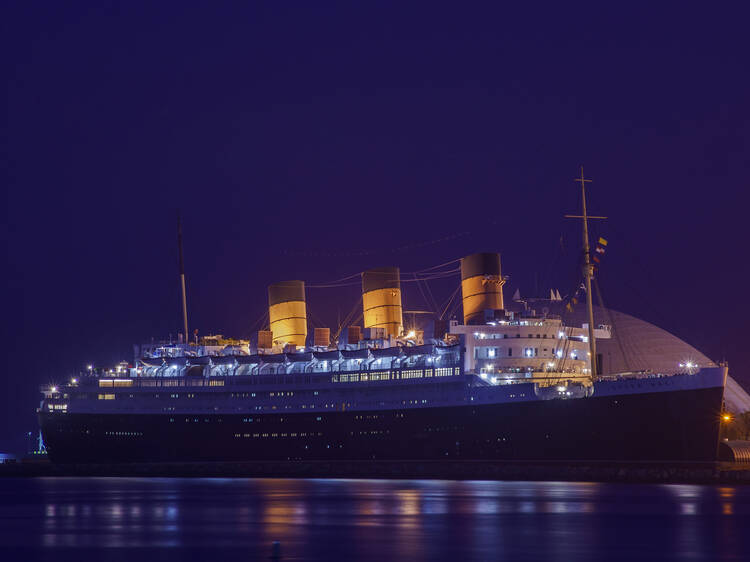 Sure, they used to milk the spook factor for all it's worth every Halloween during Dark Harbor (and now at Shaqtoberfest ), but the Queen Mary in Long Beach is certifiably haunted according to the countless visitors who claimed to hear voices and rattling chains during tours and overnight stays. The Queen Mary certainly has a past that's ripe for modern-day hauntings. She started life as a luxury liner, setting forth on her maiden voyage from Southampton, England, in 1937, and hosting everyone from Bob Hope to Winston Churchill. But when WWII began, the Queen Mary was drafted into service as a ferry ship, carrying thousands of troops into battle areas. The fancy lady was stripped of her chic facade, painted a camo grey and dubbed the "Grey Ghost." After years of service in war, and at her majesty's whim, the Queen Mary was eventually sold to a tour operator and sent to retirement in Long Beach, where she's been a floating hotel and event spot since 1967. According to the late psychic and ghost hunter, Peter James, who led tours around the Queen Mary, almost all areas of the ship including the second class pool deck and engine room 13 are known to be haunted.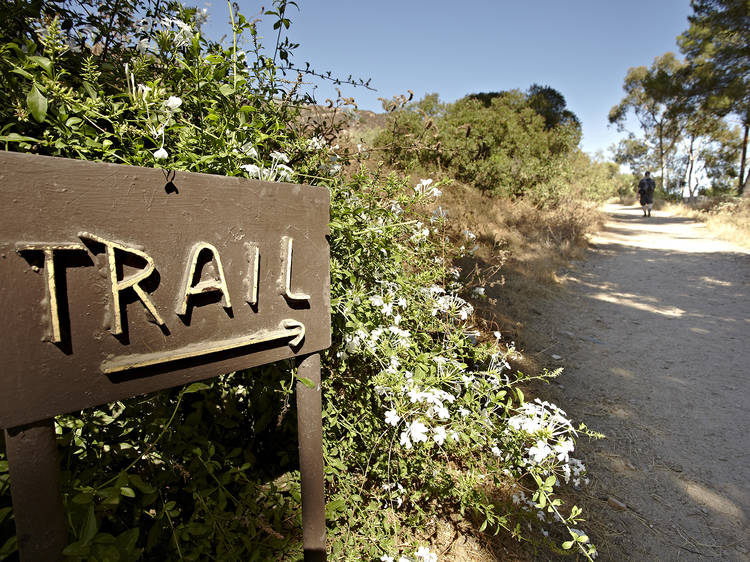 Cobb Estate/Haunted Forest
Avid hikers will recognize this spot as the Sam Merrill trailhead, "a quiet refuge from people and wild life forever"—so reads the dedication on the cobblestone gate of the Cobb Estate. But to ghost hunters, it's the Haunted Forest.
The sparse forest didn't seem so haunted until the 1950s, when the Marx Brothers purchased the land and temporarily saved the dilapidated mansion from destruction—in the process turning it into a favorite haunt for squatters and ne'er-do-wells.
Today, you're more likely to find curious teens at night wandering around what's left of the house's foundation; though ghost sightings are non-specific, many report ghostly noises on the surviving staircase and the feeling that they're being watched in the dimly lit forest.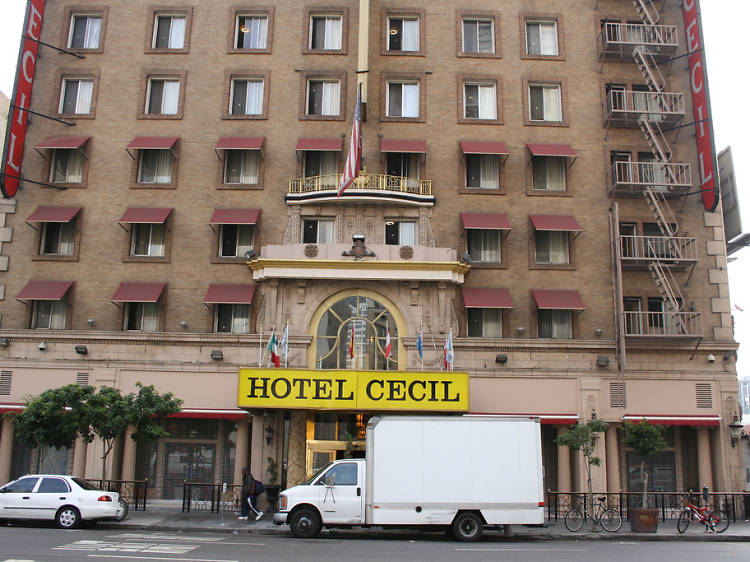 Cecil Hotel
Though it's had the odd ghost sighting or two, the Cecil Hotel's history is haunted by real-life boogeymen. The hotel saw murders in the '20s and '30s, suicides out of upper-floor windows in the '60s and the residence of serial killers Richard Ramirez (the Night Stalker) and Jack Unterweger. Most infamously, the naked body of tourist Elisa Lam was found in a rooftop water tank; surveillance video showed Lam acting oddly in the elevator. It was enough to inspire an entire season of American Horror Story and a true crime documentary series , but apparently not enough to shut down the hotel; it was rebranded to Stay on Main and has since become an affordable housing complex.
[image] [title]
More on Halloween
Discover Time Out original video
Press office
Investor relations
Work for Time Out
Editorial guidelines
Privacy notice
Do not sell my information
Cookie policy
Accessibility statement
Terms of use
Copyright agent
Manage cookies
Advertising
Time Out Market
Time Out products
Time Out magazine
Your browser is not supported for this experience. We recommend using Chrome, Firefox, Edge, or Safari.
e-newsletter sign up
Things To Do
Eat & Drink
Places to Stay
Places To Visit
Plan Your Trip
Start Your Search:
Visitor's magazine.
Plan Your Adventure Today
Get My Guide
Slo cal blog, the ghosts of slo cal.
I get the best ghost stories from people on my ghost tours when I ask who's experienced a haunting. They're more like anecdotes than stories: brief encounters—with the dead rather than the living.
The earliest ghost story in San Luis Obispo County, maybe the earliest in California, involves humans transforming into ghost bears. Father Antonio Martinez wrote it down in an 1812 report to his superiors on the beliefs of the people of Tilhini, the name of the Northern Chumash settlement that preceded the Mission San Luis Obispo de Tolosa to whom he referred to as pagans.
"Among the pagans, there is the notion about their eternity in which they change their nature; for those that died here on this soil, they are not to say, were transformed into bears, and they went to live in some mountains six miles from this mission. I myself have known a Christian of this mission who at twelve o'clock in the daytime was chased by a bear. The people presumed that it was of that class of bears because of the little fear the horse manifested and because the bear kept running after him. In the other rancherías, they likewise have the same idea."
Father Antonio knew the person, who was a Christian; it happened in broad daylight; and the witnesses agreed it was a ghost bear: the sort of details you would try to convince someone with two centuries later.
Here are thirteen other local hauntings with a few of their odd details:
1. Dark Watchers, SLO CAL
My favorite apparition of the Central Coast is one indigenous to us: the Dark Watchers. These supernaturally tall figures appear to travelers in the Santa Lucia Mountain Range in the near distance. You look away and then back again and they've disappeared.
Some attribute them to Chumash's belief, but there is no anthropological support for this. Some claim the Spanish referred to them as "Los Vigilantes Oscuros," but I haven't found anyone who gives a source for this information.
Certainly, John Steinbeck wrote about them in his story "Flight," where a murderer flees into the mountains, and the murderer's mother warns him, "If thou sees any of the dark watching men, go not near to them nor try to speak to them." Steinbeck's own mother left fruit and nut offerings for the Dark Watchers in Mule Deer Canyon on her way to school, according to John's son Thomas, and she claimed to have received flowers in their place.
When a couple from Arroyo Grande came on one of my ghost tours, the husband, a contractor, described seeing a dark figure a dozen feet tall pass through them, and the wife, pregnant at the time, said she simultaneously felt it pass over her womb. A Dark Watcher close-up? Who knows?
2. Mee Heng Low, Chinatown, San Luis Obispo
The last Chinese business in all that's left of San Luis Obispo's Chinatown, Mee Heng Low , is a blast from the past; I took the daughter of On the Road 's Neal Cassady there, and her husband said, "Chinese food and jazz: how Beat can you get?" It was opened by Gin Jack in 1927, and the building's still owned by the Gins, though the restaurant's now run by the Kwong.
As Paul Kwong tells it, when the staff is in front, pots fall mysteriously from the huge metal shelves in the kitchen. When the staff is in the kitchen, the bell rings on the front counter's toy delivery bike. One of the waiters, cleaning upstairs, saw a child run across the dining room, the Gin family's former quarters. The current building dates from 1957, but it replaced the old wood Ah Louis Store from 1874, moved across the street when the current Ah Louis Store was built in 1885. Which building is the child running through?
Paul's son Russell told me that one night he had a dream that old Mrs. Gin was asking him insistently for a Mountain Dew. When he woke up, he mentioned it to Cody Gin, who said Mountain Dew was his grandmother's go-to drink; she kept a six-pack in her fridge. So Russell bought a six-pack for the fridge in Mee Heng Low's upstairs dining room. No one ordered any for six months, but when someone finally did, Paul's partner Leslie went to take out one of the six-packs, and the entire six-pack—unopened—was empty. Maybe there are two ghosts.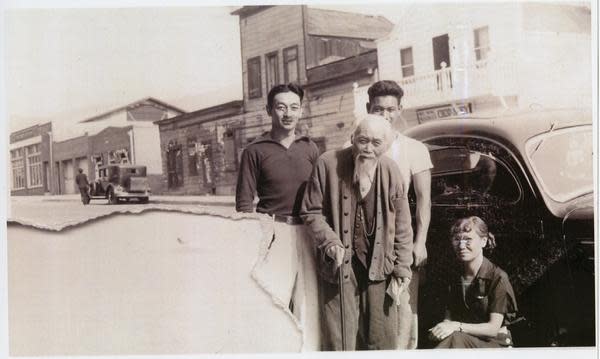 3. Mission San Luis Obispo and Mission Prep
A Mission Ghost appeared to the friend of a friend of mine. The friend of the friend was studying organ in high school, and at night after the church was empty, she would go to practice on the Mission organ, which is in an interior balcony at the back of the church, leading out of the bell loft. The organist faces away from the congregation, but there's a mirror to check what's going on behind her. What was going on behind this young organist was a man in a cassock standing over the burial place of one of the friars.
"If you already believe in the Holy Ghost, a ghost nun isn't much of a stretch," says my informant from Mission Prep, the school a block away from the historic mission. The ghost nun is supposed to haunt the upstairs hallway of the older part of the building, to turn lights on and off and knock on doors and come through them, but I haven't found anyone who's actually seen her. She may be an invention to compliment a creepy atmosphere, but a convent school on the site goes back to the 1870s.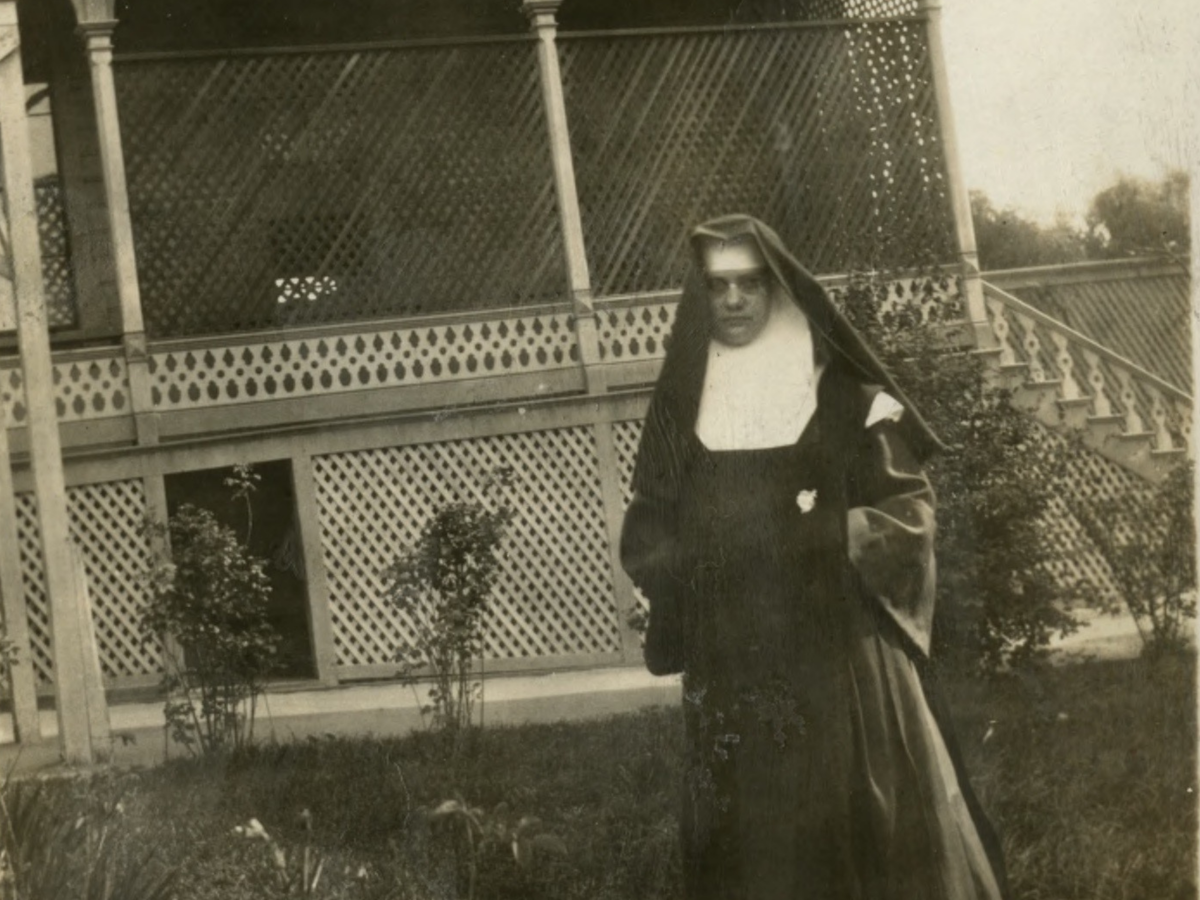 4. Central Coast Surfboards, Marsh Street, San Luis Obispo
Masonic temples seem to attract ghosts, or ghost stories and the one in San Luis Obispo has ghosts distributed in various parts of the buildings. Central Coast Surfboards , when the storefront previously was home to Law's Hobby, had a reputation among the women who worked there for creepiness in its basement: stock that fell off shelves for no reason, movements out of the corner of one's eye, "sounds that were out of place." One of the surfers who works there now confirms the basement's "pretty gnarly." A vendor doing inventory there came out and asked if it was haunted. The owner admitted it had that reputation. She said there was someone standing nearby looking at her as she went through the boxes.
One night I had a couple of teenage girls on my tour, a niece and a daughter of Mason's. They claimed the third floor was haunted, then one of them recounted a dream she had about the second floor, where meetings are held. She was walking by the three portraits on the way to the elevator: George Washington, William McKinley, and "another guy." The other guy leaned out of his portrait and followed her with his eyes. Later I asked the master of the Masons who the other guy was. Walter Adriance, the Masonic master when the temple was built in 1913. He had an apartment on the third floor—and apparently hasn't given it up.
5. A. F. Fitzgerald Building, 852 Higuera Street, San Luis Obispo
This is a part of town where San Luis Creek runs under the street and buildings. This particular little building, from the turn of the nineteenth century, has housed many different shops, most recently a sock shop. A Wetzel's Pretzels is preparing to move in.
About twenty years ago, the basement floor needed to be lowered for safety reasons. A Mexican workman was hired to demolish it, and suddenly he fled to the shop floor. He couldn't speak English, and no one there could speak Spanish, but they found someone who could translate, and he told them that when he broke through the floor, he could hear footsteps—and the conversation of men, women, and children, speaking a language that was neither Spanish nor English. Below the concrete was hollow-sounding earth, roof tiles, and an oven or kiln.
The owner smudged the basement with burning sage to lay the ghosts, feeling a coldness and a presence. Photos taken, seen straight on, showed orbs, the largest one golden, the others paler. But if you happened to glance out of the corner of your eye, they seemed to be Native American forms.
A new concrete floor was poured, and there was no more haunting after that. Interstitial areas—basements, attics, dark places, visions, and dreams—seem to be where we cohabit with ghosts.
6. Bluebird Inn, Cambria
This is the kind of curious building that attracts ghost stories, out of time and seemingly out of place. A charming Carpenter Gothic cottage from early Cambria , neatly painted blue, has been surrounded by a motel, with a modern lobby and porte cochère attached somewhat ungainly to its front. Whether the ghost disapproves of the architecture, she certainly seems to disapprove of selected guests, who check out quickly after checking in with no explanation. The woman for whom the cottage was built by her husband in 1880, Mary Inman Lull, is seen occasionally standing on its balcony by people who don't know she shouldn't be there. Pati, my informant (along with Tyler), lived in the cottage and said she heard footsteps on the second floor above her when no one was there. Doors opened or closed on the first floor with no one to open or close them.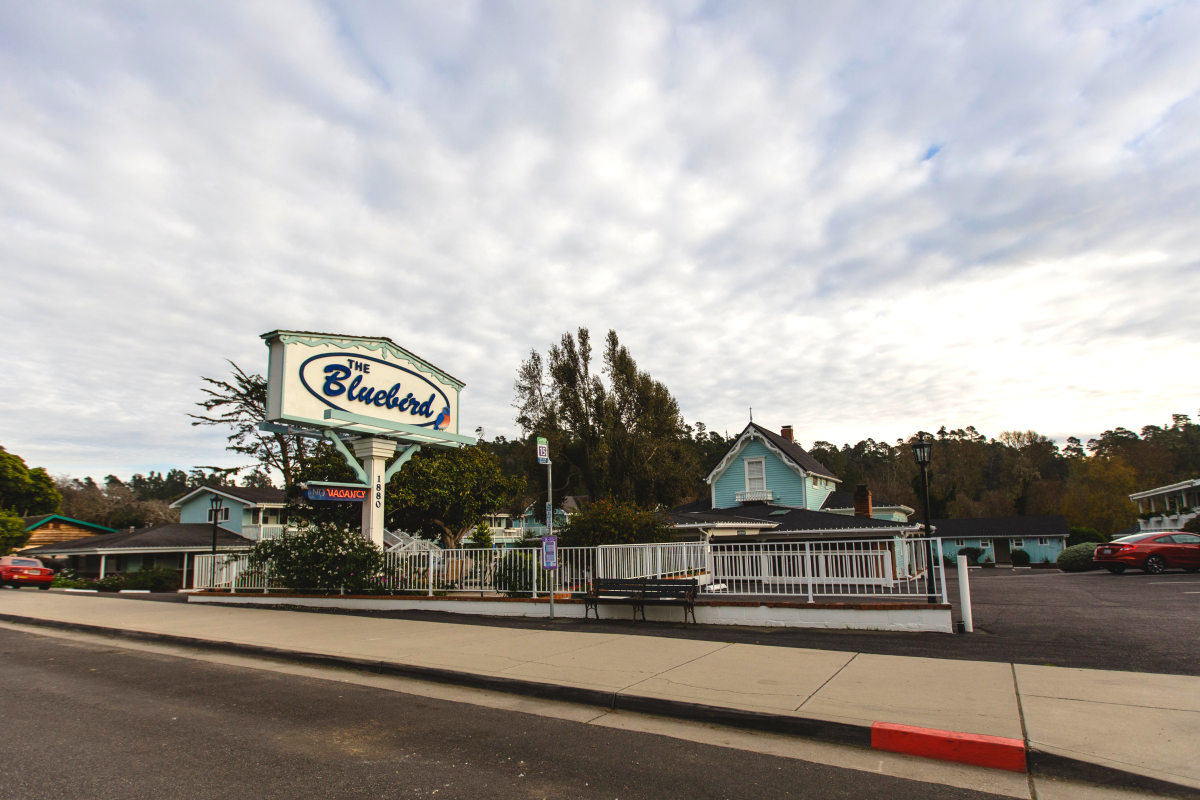 7. Adelaida Cemetery, Paso Robles
The Adelaida Cemetery, in the north county between Paso Robles and the coast, is closed after dark—which of course is when (and why) local kids hang out there. It's easier for visitors to find it during the day. Although the cemetery itself isn't very scenic, the winding drive through the golden hills and oaks is quintessential Central Coast, and there are wineries and even olive oil distilleries lining every route.
The White Lady of the Adelaida Cemetery is a fairly vague ghost, as ghosts go; many cemeteries have a white lady connected with them, and the only odd thing about her is that she's reputed to displace car keys and cell phones. Indeed, the last time I left the Adelaida Cemetery, my keys were suddenly nowhere to be found—until I checked my other pocket.
The most interesting ghost story I've heard about the Adelaida Cemetery was from a young woman on one of my ghost tours, and it wasn't about the White Lady. This young woman was hanging out there one night with a group of friends, and she wasn't drinking or doing drugs. She saw a young man in a leather jacket leaning against a tree and looking in her direction. The next morning, she described him in detail to her mother, who recognized the young man as her high school boyfriend, who had died, still in high school, in a traffic accident.
8. Paso Robles Inn, Paso Robles
In the nineteenth century, the Paso Robles Inn was one of the great wonders of the county, in fact, the most famous thing about us. People came to "take the waters"; even Paderewski, the great Polish virtuoso pianist, took them for his arthritis, and liked them so much that he moved here and planted a vineyard (now Epoch)—until he moved back to Poland to become its prime minister.
In 1940, however, this monumental Queen Anne structure burnt to the ground, all but the ballroom. It was rebuilt on a much less monumental scale in 1945, with more rooms added after 1999, including room 1007.
The oddity of the new hotel includes calls to the front desk—and even to 911—from room 1007, when no one's there. Once when the maintenance head was sent, he saw the phone light up and call the front desk. When he tried to call the front desk, the phone cut him off, and the room's second line intervened and called the front desk itself. At the other end, they heard a "squelching sound." This is according to a 2013 article in the Tribune . Our local paper has a lot of ghost coverage, and in 1876 even published a front-page interview with its late editor, Walter Murray, by means of séance. (Murray, on his deathbed, had promised the interviewer, "I will come back and see you," and through the medium from the Other Side would only keep repeating, "I am glad to meet you." It was a slow news day.)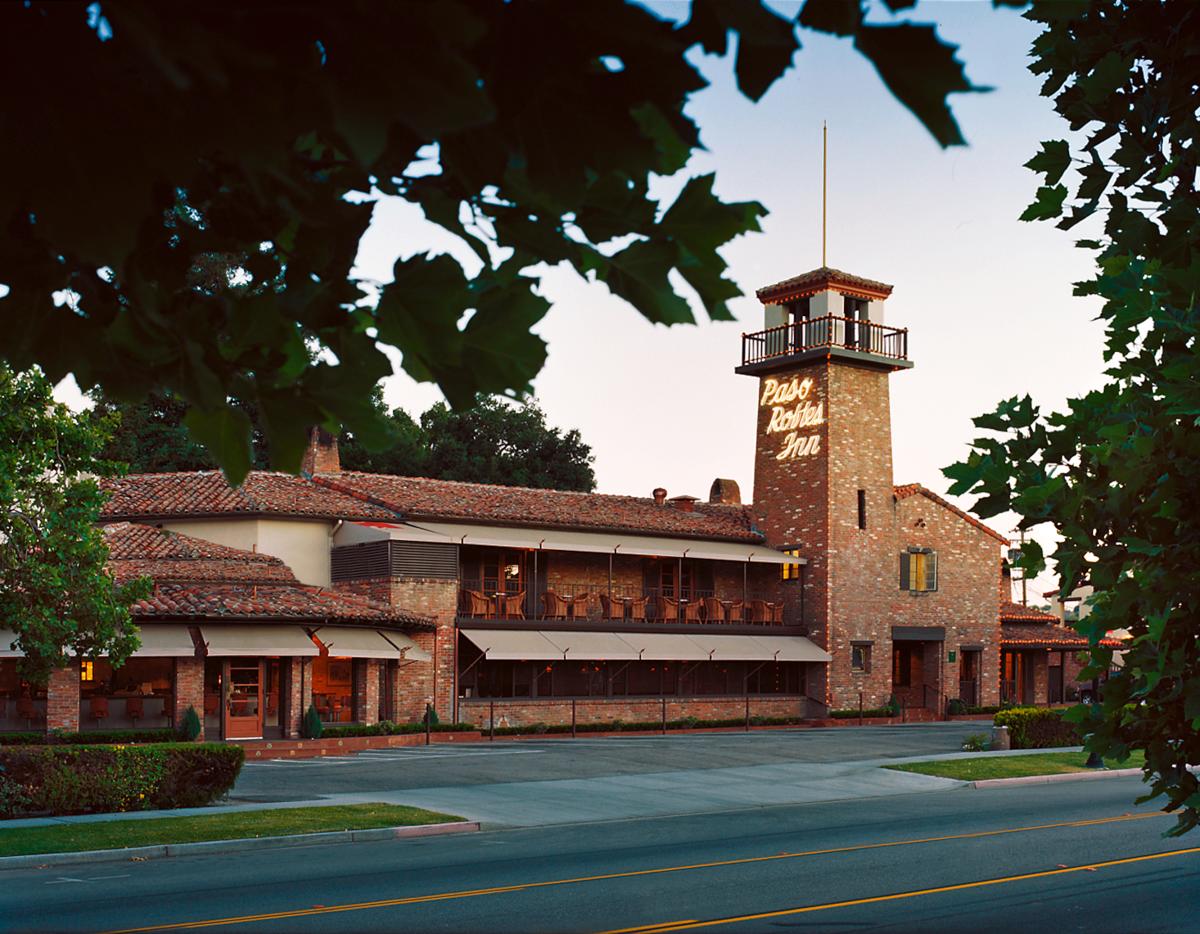 9. Mission San Miguel Arcángel, San Miguel
In 1848 at the Mission San Miguel , eleven people were horribly murdered. Governor Pio Pico had sold the mission for quick cash to William Reed, an American. The dead were Reed, his wife, their baby, and two other young children, as well as the Reeds' Indian servants and their children. They were all murdered by travelers—the Reeds' guests at dinner—to get Reed's gold, and the bodies—still warm—were discovered by the famous African American pioneer Jim Beckwourth, who was on his way with the mail from San Luis Obispo .
Beckwourth rode to Monterey to raise a posse, which, under the command of Lieutenant (later Major General) Edward Otho Cresap Ord (after whom Monterey's Fort Ord was named), pursued the murderers to the environs of Santa Barbara, extracted confessions, and executed them on the spot.
In 2003 Wally Ohles told the Tribune of two eyewitness accounts told to him: someone who saw a man emerge out of the south wall of the church in a peacoat, who Ohles thought was William Reed, who apparently wore such a garment, but might as well have been one of his murderers, who were reported to be deserters from the USS Warren in Monterey Bay; and a friend whose three-year-old granddaughter ran into the gift shop having seen "a little Indian boy and he couldn't talk" and "had an owie on his neck."
The original story seems more interesting than the ghost stories, but dead people who refuse to leave have their own following.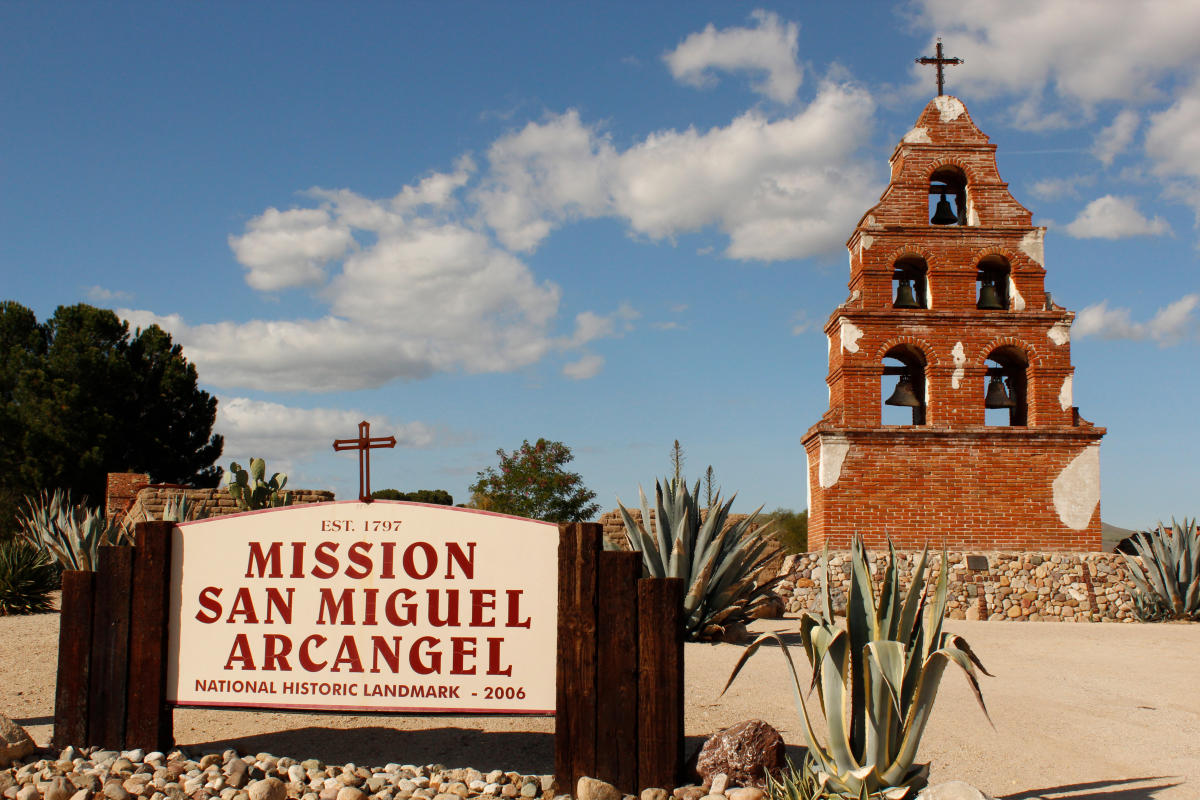 10. Coffee Rice House, Oceano
If central casting were casting a haunted house, it would be the Queen Anne-style Coffee Rice House, rising from the Casa Del Rey mobile home park in Oceano in bedraggled white. Its history after rancher Coffee Rice built it is extraordinary, having served as a sanatorium for Dr. William Dower, co-founder of the neighboring Theosophist community of Halcyon. Dower's treatments included mainstream medicine as well as color, sound, and electricity. In 1917 Ultra Modern composer Henry Cowell premiered his Tides of Manaunaun —played with a fist, palm, and forearm—on a piano on the beach in front of the Coffee Rice House, lit by automobile headlamps covered by colored cellophane. The Tides of Manauanaun was later played at the White House under FDR and JFK.
Alas, apart from supposed indelible bloodstains in the foyer, vague rumors of ghosts seen by former residents, and music emanating from the house (which appears to have been caused by actual people playing actual music), the ghosts don't live up to their billing. Someone needs to do an Amityville Horror –style fiction, with Henry Cowell's disembodied fists playing the piano.
11. Pitkin-Conrow House (AKA "The Victorian"), Arroyo Grande
This house, rising as starkly from the fields (and a local subdivision) as the Coffee Rice House from a mobile home park, does have a specific ghost, despite its more kempt appearance. (It previously was a bed and breakfast and now functions as an event space.)
The ghost reported by the bed and breakfast visitors and staff is a little girl, who was even revealed as "Alice" by psychic investigators. She is recorded as inhabiting the tower room, trying to open the door to it if it was locked, playing throughout and on top of the vertiginous house, ringing a disconnected doorbell, trying to communicate over the speaker system, getting in bed with guests—and so on. Alas, no historic Alice Pitkin or Alice Conrow seems to correspond with the child. Perhaps she was a visitor, or perhaps ghosts, like Japanese emperors, get different names after death. I was once hired to find documentation on a pipe-smoking ghost, denoted "Marvin" by a psychic. I was never able to track "Marvin" down in census or city directories, but the house's architecture was so interesting that I ended up doing the landmarking application for it instead.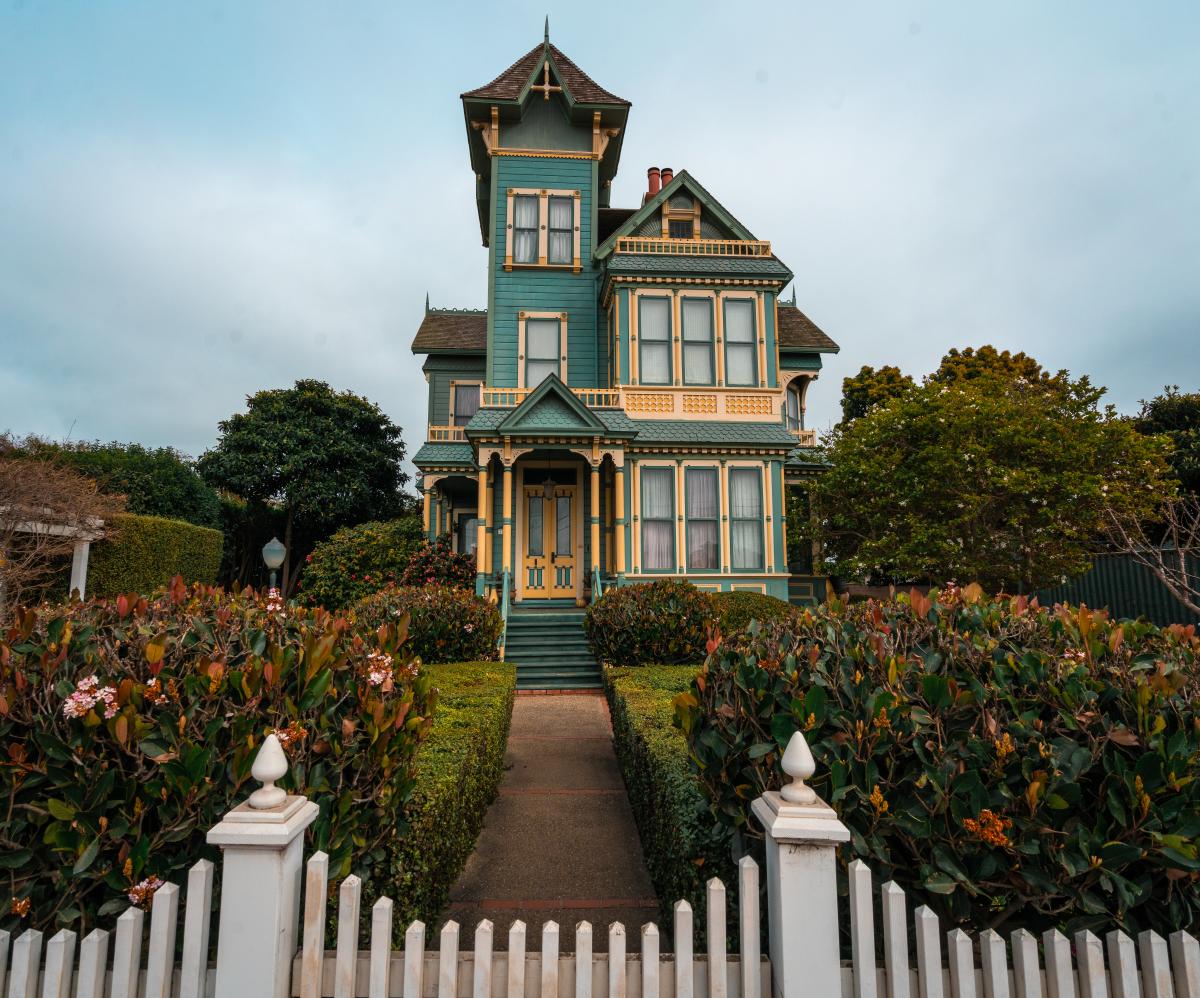 12. Black Lake, Oceano
My specialty is the urban ghosts of the City of San Luis Obispo , and my family is endemically susceptible to poison oak (my great-grandfather had only to point his buggy whip at a patch to get a rash), but I gingerly tiptoed through the poison oak to examine Black Lake, part of the freshwater lake complex of the Oceano Dunes . It seems almost as surprising to find a freshwater lake in oceanside sand as a ghost in an early Victorian dress floating above it. But freshwater lurks just below the surface, which is why the Dunites ( doo-nites ) were able to flourish there between the two world wars. On my way to Black Lake, I stumbled on the encampment of a modern Dunite, also as surprising as a ghost.
This ghost is reported to be a woman dressed in black with a full skirt, narrow waist, tight sleeves, and black jewelry sounds like she's in mourning and might date from the 1840s or 1850s. Alas, people who see ghosts are rarely costume historians, and the only costume historian I know who's encountered a ghost merely heard a child's bare feet run down the hallway of the historic house in New York City where she was working late at night.
The woman's face appears as a blur, and she appears at half past midnight, when anybody's face, let alone a ghost's, is likely to be a blur. What a woman in mourning was doing somewhere as remote as Black Lake in the 1840s or 1850s is a good question—as well as what people are doing at Black Lake at half-past midnight. The Land Conservancy ( lcslo.org ), which takes care of this haunting landscape, leads guided hikes during the day.
13. The Curse of the James Dean Death Car, Cholame
In 1955, iconic American film star James Dean died east of Paso at the turnoff for Rancho Cholame (a Salinan Native American word pronounced shuh–LAMM), where Cal Poly student Donald Turnupseed made a left turn into his Porsche Spyder with a Ford Tudor. The ranch is now owned by the Hearst Family and called the Jack Ranch, after its owners between the 1860s and 1960s. If you're going to the site, make a (careful) left to the Jack Ranch Café for some Hearst Ranch beef.
Equally iconic British film star Alec Guinness claimed to have met Dean in a restaurant parking lot a week before the crash when Dean showed off his new car.
"And some strange thing came over me. Some almost different voice and I said, 'Look, I won't join your table unless you want me to, but I must say something: Please do not get into that car, because if you do' — and I looked at my watch — and I said, 'if you get into that car at all, it's now Thursday (Friday, actually), 10 o'clock at night and by 10 o'clock at night next Thursday, you'll be dead if you get into that car.'"
"And he was dead the following Thursday afternoon in that car. It was one of those odd things."
Given that Dean had told him Porsche Spyder would do 150 mph, it was not an unreasonable warning.
"The curse of the James Dean death car" was hyped by a following owner of the wreck, George Barris. The Porsche engine had been repurposed by Dr. William Eschrich in a Lotus (which he then called a Potus), and in a 1956 race at Pomona including Eschrich and Dr. Troy McHenry, who supposedly borrowed some other parts of Dean's Spyder for his own, Eschrich spun out, and McHenry hit a tree and died. The Pomona Fair Grounds track was notoriously accident-prone, and so was racer McHenry, who was about to be installed as president of the American College of Osteopathic surgeons.
That appears to be the extent of the curse. "Race fast, safe car" is a palindrome, not a statement of fact.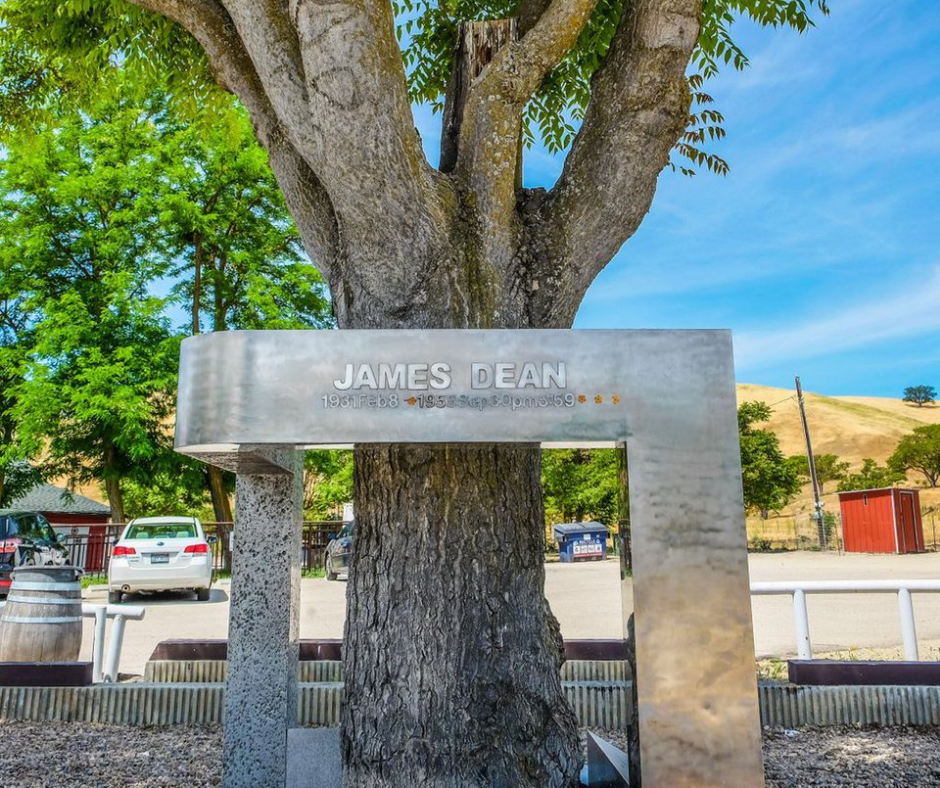 James Papp is a San Luis Obispo architectural historian and executive director of the Coastal Awakening, an organization that focuses on the avant-garde movements that have flourished on the Central Coast. Before COVID, he led public tours through San Luis Obispo; he continues to lead them for private groups. You can call or text him at 805-470-0983.
Cover photo by: riiusnow
We use cookies on this site to enhance your user experience. By clicking any links you are agreeing to let us set cookies. To learn more about what we do with your cookies, view our Privacy Policy .

Real Ghost Stories: Five Haunted Legends of Hendricks County
We can't help it. Whether you're a believer or not, a good ghost story is sure to make the hairs on the back of your neck stand up. Even through your doubts, your heart beats a little faster when you walk under that bridge or through the halls of that building, because you aren't 100 percent sure, are you?
Halloween is around the corner so it's fitting that we take a look at some of the most popular local ghost stories; some are new and others could be considered legend. With plenty of historical buildings and a stellar record of historical events, Hendricks County has tales that are sure to give anyone the creeps.
Sugar Grove Cemetery 
Published in the Plainfield Progress , February 1893, Plainfield resident and prominent businessman in the area, Taylor Reagan recounts his experience when returning home with his wife from a day of fishing.  
On a dark, desolate road entering Plainfield, the couple spot a rider on a legless horse keeping pace with their buggy. They greeted the rider several times, but he remained silent. They picked up their pace in order to pass, yet the rider remained at their side stride after stride.
Reagan said it was too dark to see his face and afraid, he fired his six shooter three or four times with no reaction or injury to the mystery rider.
Approaching Plainfield's Sugar Grove Cemetery , the rider and horse went into the cemetery and vanished. Sugar Grove Cemetery is located along County Road 600 South in Plainfield if you want to try to have your own encounter with the mystery horse rider.
Hargrave Hall 
What locals remember as Central Normal College , a building used by the school corporation and then purchased by the Town of Danville, has a pretty interesting 145-year-old history.
The stories and legends typically surround Hargrave Hall and Gym which many believe is haunted by spirits.
Administrative staff reports hearing footsteps in the old school classrooms and finding no one there. Police officers have heard noises and found nothing after investigating. Even the custodian refused to clean in certain rooms of the building after witnessing doors shut behind her, water running and hearing footsteps.
A group of ghost hunters caught this photo, of an apparent apparition walking down the stairs in the Hargrave Gym.
Today, visitors can stop by  Danville Town Hall at 49 N. Wayne St. for a variety of services but you may not want to go alone.
Royal Theater 
Just a few blocks away from Hargrave Hall on the Hendricks County Courthouse Square, the historic theater  opened in 1914 and has received its share of unexplained happenings and ghost stories over the years.
Most recently, staff working at the theater have reported loud noises in unoccupied rooms; water faucets turning on by themselves; exploding light bulbs and even hearing their name whispered nearby.
Ghost hunters have spent the night at the theater on occasion, reporting activity in the various screening rooms and staff rooms.
The theater is still operating today, showing new and classic films every weekend.
Hadley Friends Cemetery 
In the unincorporated town of Hadley , at the intersection of County Roads 400 West and 200 South, just west of Danville, visitors claim the cemetery is haunted. But by whom is unclear.
It could be the cemetery's permanent residents or perhaps related to the town's roots with the Underground Railroad.
Founded in the early 1820s, Hadley was home to one of several Underground Railroad stations in Hendricks County during the Civil War.
It's possible, the town, rooted in history has sparked some haunting tales over the years.
Avon Haunted Bridge and Twin Bridges Road 
Perhaps the most well-known ghost stories in Hendricks County surround two bridges in Avon and Danville.  
The historic landmark of the Avon Haunted Bridge was built in 1906 off County Road 625 East and is still used today by CSX Transportation.
Multiple stories surround the bridge, including that of a young mother who was walking on the tracks with her baby. She slipped and fell from the bridge. Visitors to the bridge late at night can hear the mother screaming for her infant.
You can learn more about all the legends surrounding the Avon Haunted Bridge here .
The Twin Bridges just east of the Avon Bridge on U.S. 36 in Danville was also built in 1906, and the stories of the two often overlap. Twin Bridges is known for the story of Dad Jones , a man working construction on the bridge. The platform he was standing on collapsed and he fell to his death, sinking into the wet concrete below.

Author: Melissa Gibson
Melissa Gibson is a content creator for the Hendricks County area. She loves to visit new places in the county and learn more about the unique events and opportunities that await. When not writing, she loves to travel, spend time with family and read a good book (as often as mothers get to do that sort of thing). Melissa is a married mother of three and has lived in Hendricks County for more than 20 years.
What a prickle…
We're sorry – it looks like something's gone wrong

Local Legends Around Iowa's "Haunted" Locations

Periwinkle Place Manor
The Periwinkle Place Manor can be found in Chelsea, Iowa. It was once the Historic Hrabak Funeral Home , founded in 1892 by Joseph Hrabak. The funeral home was closed in 2003, and it was sold to a private homeowner. A fire nearly destroyed the building, but it was saved by the now owner and "Lady of the Manor, '' Jodi Philip. She turned it into a bed and breakfast with an eerie reputation. According to the website, guests of the bed and breakfast have reported rocking horses and dolls moving on their own, disembodied humming and footsteps, doors opening and closing, and even full bodied apparitions. We may have even had a paranormal experience ourselves – the cameras were really acting up at this location, and a lot of the photos turned out blurry or with a blue tint! Jodi offers ghost hunts, and provides multiple videos of ghostly evidence on their website, so you're welcome to go check it out yourself. 
Black Angel Statue
Many people find angels to be comforting symbolism, often represented with composed smiles and heads held towards the heavens. But unlike most angels, the Black Angel grave marker, found in Iowa City's Oakland Cemetery, is more likely to fill a person with dread than with peace. Standing at nine feet tall atop a four foot pedestal, oxidized from bronze to black over years of weathering, this daunting statue has easily earned its creepy reputation. Many rumors follow this statue. Some people say that if you kiss or touch the angel, you will drop dead unless you are a virgin. Others say that the color turns a shade darker every year as a reminder of those that it has killed. It draws crowds on Halloween, because touching the angel at midnight on October 31 means that you will die in seven years. It is not known if any of these rumors are true, but it is known that security keeps a very close eye on this statue because of past vandalism, so best to keep your hands off either way!
Edinburgh Manor
Edinburgh Manor is located in Jones County, Iowa. The land originally housed a "poor farm," that housed the poor, incurably insane and disabled. Tenants were given shelter and food for their labor on the farm. It was in operation from 1850-1910, and in that time there were over 150 deaths on the property. After the farm was closed in 1910, the structure on the property was demolished to make way for Edinburgh Manor to house the incurably insane, the poor and the elderly, no farming necessary. It was in operation until November of 2010. When the last employees and patients left the building in 2010, they never returned, and all documents and personal belongings left can still be found in the manor. 
In the present day, visitors have claimed to see apparitions of a little girl that likes to play games and a woman dressed in white that vanishes without explanation. The current owners of the manor have posted multiple videos and soundbites of potential evidence of hauntings, but you are welcome to come see for yourself. They offer day tours and overnights. 
Franklin Hotel
The Franklin Hotel in Strawberry Point, Iowa, dates back to the early 1900s. It was bought and is operated by Doug and Christine Schmidt in 1989, and they began a restoration project on the building. It is said that a ghost of a 1920s prostitute named Lily can be heard singing and wandering the halls. A ghost named Leo, who possibly operated the hotel's laundry at one point in its long history, has been heard ringing the hotel bell system at night. Furniture has moved on its own. 
Independence Mental Hospital 
The Independence Mental Hospital in Independence, Iowa, was built in 1873 as an asylum to hold drug addicts, alcoholics, geriatrics, and the mentally ill. It still continues to operate as a psychiatric hospital today, and it includes a museum to teach about the olden days of the institution. But there is another, more spine-chilling side to this hospital. People who have toured the unused wings of the building report hearing whispers and feeling cold drafts. People who work in the hospital tend to avoid these parts, because they have heard disembodied voices and screaming. 
Villisca Axe Murder House
On June 10, 1912, six members of the Moore family and two visitors were found bludgeoned to death in their home in the town of Villisca, Iowa. The crime was never solved, and the house still stands to this day. The home has gone through multiple owners and multiple renovations, and now it is open for tours and overnight stays. Guests have had a myriad of crazy experiences in the house, from lights turning on and off at request, EVP captures, cold spots, and more. It is arguably the best documented and possibly most haunted location on this list, or even in Iowa. 
Squirrel Cage Jail
Squirrel Cage Jail is located in Council Bluffs, Iowa. It was built in 1885, and is one of the only remaining rotary jails. The cells were built this way to minimize the interactions between jailer and convict, as the cell could just be spun around. The jail was closed in 1969, as the rotary function often got stuck. It is now a museum site, and possibly a haunted location. There were four known deaths in Squirrel Cage Jail, and museum staff report hearing footsteps, voices, whispers, and unexplained movement. The jail was built on the land of an old church morgue, which only adds to its creepiness. 
Flashlight tours and overnight investigations are offered, so you're welcome to go check it out for yourself!
Clarinda Treatment Complex
The Clarinda Treatment Complex was built in Clarinda, Iowa, in 1884. It was the third mental hospital in Iowa, built to house alcoholics, geriatrics, drug addicts, the mentally ill, and the criminally insane. In 2015, the hospital was shut down and all services were terminated. Now, it houses the Clarinda Academy. 
Some former employees and residents have reported hauntings at the Clarinda Treatment Complex, which is not surprising. About a quarter mile from the main building is the CTC Cemetery, with markers for each of the people that passed while residents of the complex. At least 1,200 people are buried there. People have reported hearing footsteps and feeling like they were being watched. 
Farmhouse Museum
The first building on Iowa State campus, built in 1860, is now known as the Farmhouse Museum. After some renovations in the 1970's, it was established as a museum to document agriculture in Iowa's history. Being the oldest building on campus, it is no surprise that it has gained a reputation for being a little spooky. Objects in the house move on their own, most notably the shades moving up and down by themselves and flatware on the table changing angles. A student posted on the Iowa State Reddit thread about seeing a door opening and closing. Museum curators also found a door that led to nothing but a brick wall, which adds to the mystery of the place. 
Vincent House
The Vincent House, found in Fort Dodge, claims to be the oldest building in the community. It was built in 1872 by James and Adeline Swain. The Swains were members of a spiritualist society, meaning that they believed in, spoke to, and welcomed spirits into their home. The current caretaker of the house believes that these spirits, along with those of James and Adeline themselves, still reside in the Vincent House. He once invited a medium to the home, who claimed that there were at least 25 spirits inhabiting it. There were also two known deaths in the house - that of Helen Vincent and Charles Vincent, who owned the home after the Swains. Some say that they have seen full apparitions of both Helen and Charles. Others have claimed to hear noise from floors above them and witness objects moving. 
Rainbow Bridge
The Marsh Rainbow Arch Bridge just south of Lake City, Iowa dates back to 1914 and spans the North Raccoon River. Surprisingly, the rainbow name came from the arched profile, and not the colorful graffiti that covers it now. This haunted bridge has a pretty silly story behind it. Supposedly, the spirit that haunts it is a lover of chocolate. The story goes that if you leave an unopened bar of chocolate in the middle of the bridge at midnight and leave, the chocolate will be gone within five minutes, but the wrapper will remain intact. 
Grotto of the Redemption
When a seminary student named Paul Dobberstein fell critically ill with pneumonia, he prayed to Mary, mother of God, promising to build a shrine in her honor if he lived through the illness. He survived, and upon graduating seminary school, he traveled to West Bend, Iowa in 1898 to begin his priesthood. He kept his promise, and the Grotto of the Redemption was built in West Bend over the course of 42 years. Stories of hauntings here are few and far between, but there have been enough strange experiences that it has earned a mild reputation for being a little chilling. Visitors have reported strange shadowed shapes showing up in their photos of the grotto, and feeling as though they were being watched. 
Haunted places to explore in Owensboro
For those who love being scared and exploring the paranormal, Owensboro is the place to be. There are more than a dozen locations throughout the city and county that have sparked hundreds of ghost sighting reports over the years and, to be honest, the stories are pretty creepy.
From stories of a ghost that pushes people down the basement stairs to the mysterious "Lady in White" that haunts the RiverPark Center, there are a lot of spooky places to check out around here. That is, if you believe in ghosts enough to go for it. And if you don't, well, you have nothing to worry about. Right?
Haunts of Owensboro Walking Tours
Owner David Wolfe II has been sharing the city's local hauntings since 2007. You'll hit a handful of the haunted places on this list by taking Wolfe's tour, which is convenient. Wolfe engages his audience with not only stories, but enthusiasm. I took Wolfe's tour in 2018, and one of his creepiest stories involved a couple that lived above The Crème Coffee House on the second floor.
"That second floor is so haunted, literally, they could put it on a movie or a documentary itself," he's said.
That building first opened in the 1800s. Originally a music store, the current coffee shop has been using the upstairs floor as a rental space. On the very first night of the first tenant's stay, Wolfe said, the girl experienced the front door opening and shutting on its own, as well as a series of "clomping footsteps" walking from the first floor to the second. Upstairs in her living room, Wolfe said the young girl heard the sound of someone sitting down on a squeaking couch cushion in her studio apartment.
She was so scared she called the cops. Then she moved out. A second person moved in, experienced the same series of hauntings as the first girl, and moved out too. She documented her experience and submitted it to Wolfe, who said it was legit.
Other haunted places on Wolfe's tour were the front lawn of the Daviess County Courthouse and the Famous Bistro on 2 nd Street.
Theatre Workshop of Owensboro
Wolfe has called TWO "one of the most haunted sites in western Kentucky." According to legend, there are five spirits haunting the Old Trinity Centre (now TWO). Many people have reported seeing a young lady who allegedly took her own life by hanging herself in the shower. As the story goes, when a priest walked into the church and saw her corpse, he took his own life in the basement because he was so haunted by the image.
To this day, reports of lights constantly flickering on and off, the sound of a ringing bell (where there no longer is a bell) and cold drafts that come out of nowhere are often made. Even scarier, you want to be cautious standing in front of the basement because you might get pushed down the stairs. Many others have in the past.
Daviess County Middle School
The sounds of screams and slamming doors are enough to scare anyone, but reports of a dark figure that roams the premises makes DCMS as haunted as it gets.
Ben Hawes State Park
According to legend, a girl was burned at the stake for witchcraft in the 1700s, and now, she meanders (or floats?) through the very woods in which she was killed. It's true what they say about Ben Hawes…it's hauntingly beautiful.
Civil War site in Deanefield near the Daviess/Ohio County line
Anytime you can hear shots fired in the middle of the night at a former Civil War site, it's pretty much a guarantee the place is haunted. The place to check is located at Highway 1414, where confederate soldiers hid from the Yankees behind a small cliff. Rumor is, the Yankees found those soldiers and…you guessed it. They killed them. On nights when the moon is full, you can hear gunshots, sounds of laughter, a fire crackling and horses galloping. I'm no expert, but that sounds haunted enough to me.
Owensboro Catholic Middle School
From "mysterious red stains" on the floor to reports of creepy laughter, screams and doors flying open, it feels safe to say there's something peculiar happening at OCMS. Does that mean it's haunted? Yep, pretty much.
The Turley Building
The Turley building, located at the corner of 2 nd and Daviess streets, used to house the International Bluegrass Music Museum. Now, it's rumored to house ghosts. The Turley building was built in 1873 and RiverPark Center Executive Director Rich Jorn told the Messenger-Inquirer that it's one of the five most haunted buildings in Owensboro.
Even better, RPC is hosting "Terror at the Turley" throughout the month of October. The "PG-13" haunted house opens on Friday, October 15 from 7:30-10:30 p.m., and it will also be open on Oct. 22, 23, 30 and 31. Admission is $12 per person.
According to Jorn, "I wouldn't bring small children."
The RiverPark Center
At RPC, you've got your classic, "Woman jumps from a catwalk into the Ohio River to her death" haunted building story. This happened in 1927. So, it's more than a little weird that, 100 years later, you can see a woman in white—water dripping from her clothes—walking over the edge of the catwalk to the river below.
The Miller House
The spirit of a little girl is rumored to haunt the local eatery and loves to play with a ball she bounces up and down the restaurant's wooden staircase. I mean, she doesn't sound like a malevolent spirit, per se, but creepy is an understatement.
215 East 2nd Street Owensboro, Kentucky 42303 270-926-1100