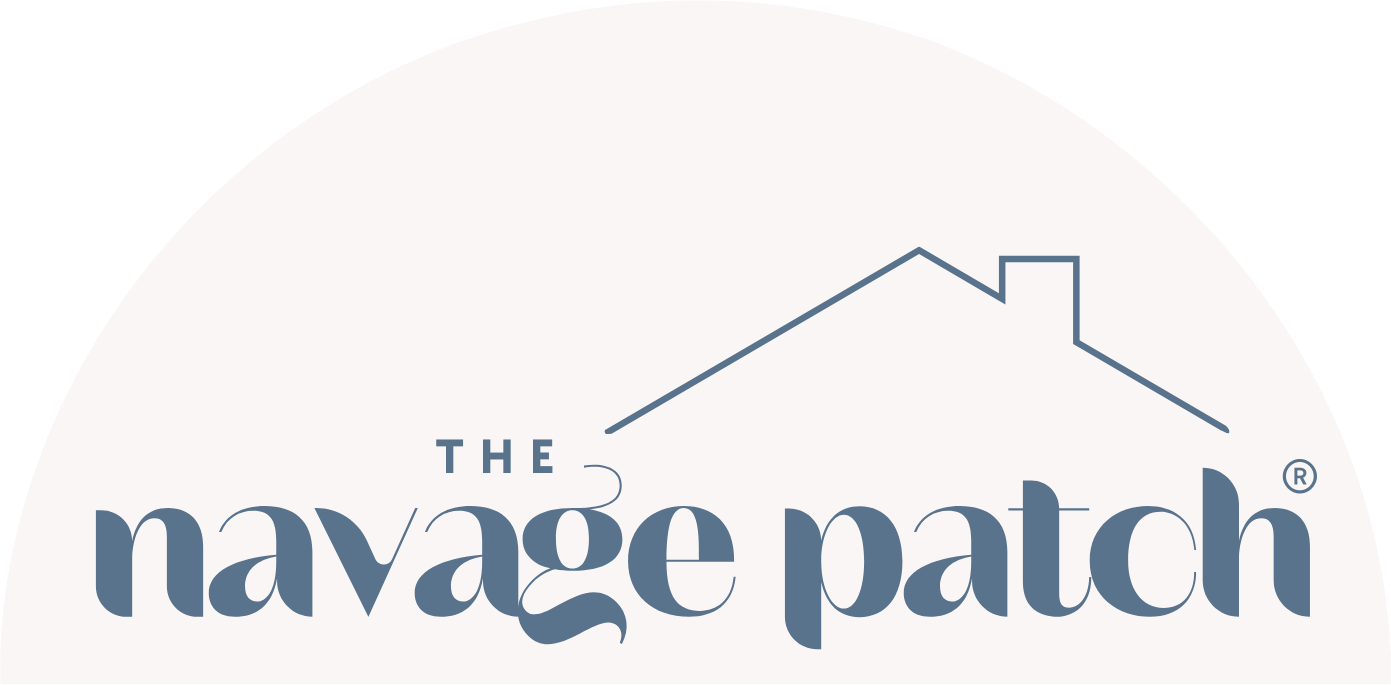 DIY Macrame Ghosts (aka Rope Ghost)
This macrame ghost is a cute and simple Dollar Tree craft that can be made in minutes for less than $3, so each ghost can have a friend!
The weekend started like any other: with a list of projects 3 miles long that would take Superman and his lovely wife Superwoman half a century to finish. But my babes wouldn't be my babes if she didn't think Grand and try to fit eternity into a day.
Of course when it comes to Handan, there's always room for one more.
Day booked solid from sunrise to midnight? No problem! Here's another project to do oh and by the way I need it now and please make the TikTok so we can post it by this afternoon and then I'm going to get it on Pinterest oh and you can post it on Instagram too and then yeah can you take me to Dollar Tree in Panama City?
Such was my Saturday. I dragged my aging carcass out of bed and pondered the day ahead. Let's see, there were projects and then a little break for some work, then more projects and a few work-related activities and then catching up on some more work.
As I pinballed my way to the coffee try to make sense of my fate, I heard the call.
"Hey Babes!" It woke me up faster than a quad-shot triple-caff X-tra-presso.
The idea factory inside my babes' head has been stuck in overdrive for the past couple of months, and the resulting workload has left me in a perpetual fog. Most of the time, I don't even know what day of the kneecap it is.
Well this Saturday, I had to rearrange my schedule to fit the Latest and Greatest idea to bloom inside Handan's brain: a macrame ghost.
When I heard it, I had to agree it was a good one.
And the best part? No trip to Dollar Tree or anywhere else was needed, because we already had the supplies to make this macrame ghost!
Now before you go all Webster's Dictionary on me and lecture me on how this isn't macrame , I'm just gonna stop you there. I know it isn't macrame. And you know what else it isn't? It isn't a ghost either. Everyone knows real ghosts live under your bed and only come out when you're asleep to play with your toes.
So let's all agree to call it a macrame ghost because it looks like a macrame ghost. But if you're dead-set against that, may I suggest an alternative? Since this little rope ghost has a bohemian vibe going on, we can say he's a booho ghost.
Enough yapping, let's make a macrame ghost!
JOIN OUR COMMUNITY AND GET THE LATEST CREATIVE IDEAS AND DIY TUTORIALS RIGHT TO YOUR INBOX!
DIY MACRAME GHOST SUPPLIES LIST
Affiliate links are provided below. Full disclosure  here .
Scrap piece of cardboard or foam board
Dollar Tree cotton nautical rope (0.4″ thick) – if you can't find this rope in Dollar Tree, here are the similar ones from Amazon .
Hot glue and glue gun
Black felt or fabric, or black paint or vinyl – Dollar Tree has black felt/fabric or you can find single sheets in any craft stores for less than 50 cents.
Small ribbon for a cute bow (optional)
We love to see our DIY Halloween decor out in the wild! If you make this Halloween DIY decor for your home, take a picture or video and post it on Instagram, be sure to tag us @TheNavagePatch!
DIY MACRAME GHOST VIDEO Tutorial
Watch our short and fun video below for an overview of our DIY macrame ghosts before you read the detailed step-by-step tutorial.
@thenavagepatch DIY Macrame Ghost, aka the cutest ghost ever. #halloween #halloween2022 #dollartree #dollartreediy #dollartreeprojects #dollartreecrafts #dollartreehalloween #halloweekend #halloweenvibe #spookyseason #halloweenvibes #halloweenishere #halloweenathome #halloweencrafts #halloweendiy #thisishalloween #halloweenprops #dollartreehacks #halloweenlook ♬ original sound – TheNavagePatch – DIY & Crafts
On Instagram
View this post on Instagram A post shared by The Navage Patch (@thenavagepatch)
More Easy DIY Halloween Decor Ideas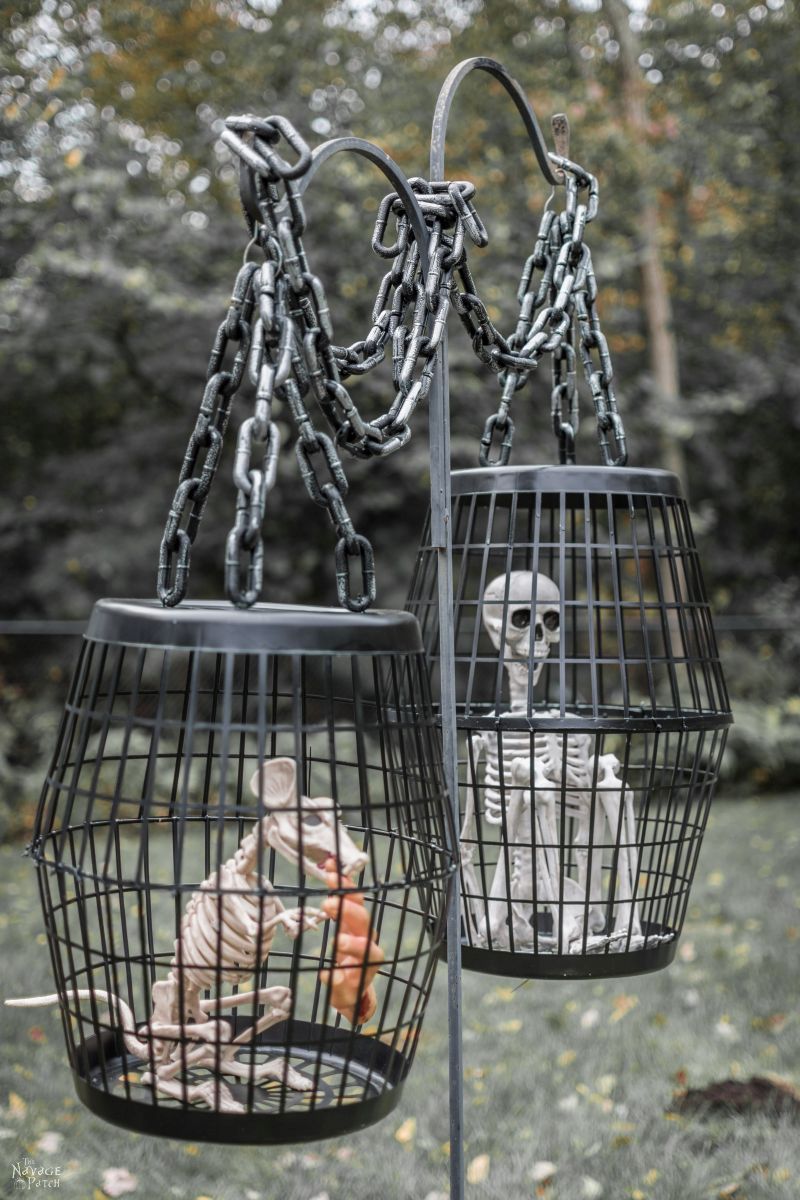 Hanging Cage Halloween Prop
DIY Dollar Tree Halloween Lights
Easy Lighted Hanging Ghosts (A Dollar Store DIY)
Free Vintage Movie Monster Printables
DIY Halloween Fire Wreath
DIY Cousin Itt Pathway Light
Gallery Of The Faceless – Easy Halloween Wall Decor
DIY Lighted Witch Hat (Grandin Road Inspired)
Apothecary Jars And Free Printable Labels
Free Vintage Witch Printables
DIY Witch Legs (Grandin Road Inspired)
Dishes Of Darkness: Pottery Barn Inspired Halloween Plates
DIY Macrame Ghost Tutorial
Step 1 – cut foam board.
I cut a half circle with an 7 1/4-inch diameter into a piece of foam board. You can also use cardboard or any other stiff, cut-able material. You may want to make yours 8 inches and trim down at the end just to be safe. I found an X-Acto knife worked better than scissors on the foam board.
Step 2 – Arrange the first rope
Make sure you're getting the 10mm (0.4″) diameter rope from Dollar Tree – they sell different sizes.
Double the rope over twice to get 4 strands of equal length.
Arrange the rope on the foam board as shown below.
Step 3 – Arrange the second rope
Fold the second rope into 5 equal lengths.
And then nestle them inside the first rope as shown below.
Make everything tidy and even out any uneven strands.
Step 4 – Glue the rope
Starting with the innermost strand pair, peel it back, squeeze hot glue onto the foam board and then return the rope to its place.
Repeat this with all the strands, making sure to nestle them snugly against one another.
The foam was the perfect size, as the last row of rope overhangs it slightly.
If you have excess foam board, now is the time to trim it so the rope overhangs slightly.
Step 5 – Cut the loops
Next, I cut the loops at the bottom of my macrame ghost.
Step 6 – Untwist the strands
I untwisted each strand of rope to get 3 smaller strands.
Step 7 – Trim
I trimmed the bottom edge with scissors. If you're feeling saucy, you can give him a wavy bottom.
Step 8 – Make eyes and mouth
I cut eyes and a mouth from black felt. If you don't have felt, you can use any black fabric. If you don't have any fabric on hand, you could always paint them on or use adhesive vinyl.
The final step was to glue the eyes and mouth in place.
Okay, let's see these little ropey rascals on the wall!
I hung them with Command Strips.
Handan has informed me that these are the cutest ghosts ever.
There are no ghosts cuter than these. None. This is the final word on the matter.
My babes has spoken.
Leave a Reply Cancel reply
Your email address will not be published. Required fields are marked *
36 Comments
Totally agree with Handan….cutest ghosts EVER. I'm going to do this with the kids!! Great idea! Thank you 🙂
Have fun with it, Christine! 🙂
I am not really a fan of Halloween, but if the ghosts and skeletons are cute I'm just fine with them, and these are super cute and look so easy! I might make some and leave them up all year 😀
I'm happy to hear it! Have fun, Marina! 🙂
Omg SO simple and the cutest ghost ever!
I know, right? 🙂
Adorable! Next time our grandchildren are here, we'll make these ghosts! Thanks y'all. For an under the sea party, these could also serve as jellyfish maybe using different colors of rope!
Love the jellyfish idea! 🙂
Well the Mrs is right (but she's always right, right !!??!!) These are the cutest ghost-ies ever….now allow my inner W(b)itch to be heard as I say, at first, I thought (G)no. (G)no. (G)no more Gnomes (I'm sure that's an unpopular opinion), but…..it's my reality. So I am slightly ashamed 🙄 but a whole lot happy that I was wrong (unlike Handan who is always right. Right ??!!??) 👻 😂😘
LOL, I figured some folks would think another gnome was coming, lolol!
Those are adorable and I love the name Booho ghosts.
Hello! These are adorable. Hoping to make them, but I'm in the UK. How much total length of rope do I need? I see you bought 3.4m but you referenced a first and second rope, so I'm confused about whether you used one or two of those. Thanks!
Booho ghosts. Sir, you have outpunned yourself! With some coloured rope, these would also make super cute summer or pool decorative jellyfish. Or multicoloured rope just for a cute updo on the whole rope rainbow thing. These are cute as – soon you'll have a whole post full of just cute Halloween crafts, too!
Yes! Tons of people on TikTok suggested jellyfish as well – it's a great idea!
OMGosh, those are super cute and fun! I may have to pick up some of the rope when I pick up my Dollar Tree order and give these a try 🙂
Thanks, Mo! Have fun! 🙂
Handan scores big time on this one! They are cuteness overload, for sure!
She is not wrong! They are the cutest ghosts ever!
Can't argue with that!
Marina I was thinking the same thing in fact I posted just awhile ago how my post of hating Halloween would not be popular but these are adorable. I might just make one for my porch to go with all my fall decorations! Thanks Greg and Hadan for a not creepy Halloween alternative! Love your creativity.
We try to offer something for everyone! 🙂
They are cute!! It doesn't seem like they would be difficult to make double-sided and hang them outside – as long as it is cool enough that the hot glue doesn't melt! You did a good, easy, fast, inexpensive one here!! Thanks!!!
That's a great idea! The hot glue we use holds up just fine in 100 degree FL heat. Hot glue sticks are definitely not all created equal!
They are the cutest ghosts ever
Thanks, Amanda!
Your 'babes' was right. Very, very cute and fast to make. I did not use the accelerated video, but still very quick to make. Thanks!!
Awesome! Glad you made them, Mona! 🙂
I had a thought as I looked through the tutorial and I can see this with a few additions… A couple of changes… And a gnome for any season or holiday. I'm sure you could refine the idea into creations.
Oh yeah, we've been thinking along those lines, too! 🙂
I love this! If I can find enough of everything, I think my group of after-school Craft Club crafters will be making one! Thank you!
Awesome, Bonnie! Have fun! 🙂
Handan is right, these ARE the cutest ghosts ever! 🙂
Made 3, 2 small and 1 large . So easy and fun and everyone loved them.
This Simple DIY Ghost Is A TikTok Halloween Win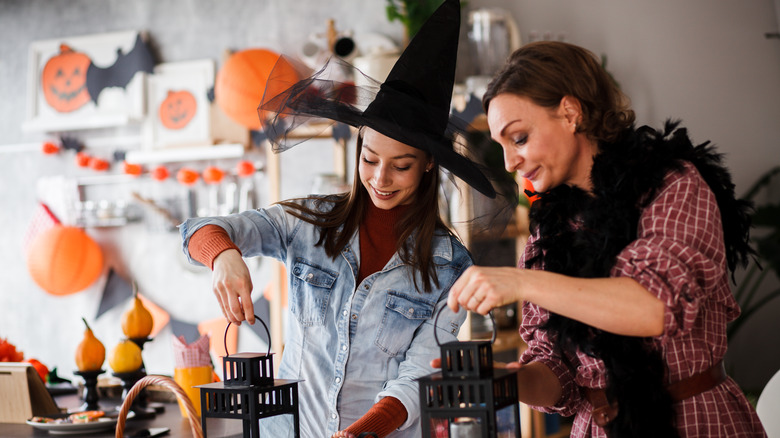 As Halloween gets closer, you can feel a shift in the air with horror lovers getting ready to celebrate their favorite holiday. They get excited over decorating their homes in ghouls and goblins, carving pumpkins with loved ones, and seeing how many DIY decorations they can make before the season is over. If you're on the hunt for another low-cost Halloween craft to make, look no further than this cute DIY macrame ghost that TikTok user The Navage Patch came up with. 
The macrame ghost is not your average store-bought ghost in the form of a cut-out cloth. Its clever base is a nautical rope that gives the ghost texture and a wavy shape. You can find the nautical rope (you'll need two sets) at Dollar Tree, along with the other materials you'll need: foambard or cardboard, hot glue, scissors, an X-acto knife, and a piece of black felt fabric. Here's how to use your materials to make a cute ghost you can reuse yearly.
Steps for DIY macrame ghost
Once you've gathered all your materials, lay them out on a table to have everything nearby. TikTok user @thenavagepatch  suggests starting with the cardboard or foam board you picked, cutting an 8-inch diameter semi-circle with your X-acto knife. It's okay if the foam board isn't perfect; you'll be able to trim any pieces once you're finished. Then, fold one set of nautical ropes in half and lay it across the upper part of the circle to create four strands on each side. Then, fold the second set of rope to create an additional set of strands, placing them within the middle of the outer strands. Ensure that the ropes are nestled tightly together to keep the board from peeking through. Once the rope is neat and secure, hot glue each strand to the foam board, starting from the center and making your way to the top outer strand.
After you hot glued all of the strands, untwist the rope to create loose, wavy strands for the bottom of the ghost. Then, trim the tips to make them as even as you'd like. Next, take your black felt fabric and cut out small ovals to make up the eyes and mouth, hot glue them to the ghost's face, and you're done! Hang your new ghost friend using Command strips or another temporary hanging method. You can even make multiple and create a whole gang of ghosts.
Trending Post:  This sweet chili recipe is the ultimate cold weather comfort food.
DIY Rope Ghost for Halloween
Sharing is caring!
Are you ready to make the most adorable Halloween decoration ever? This DIY Rope Ghost craft is perfect for the Halloween season!
If you love the look of macrame, but want something a little easier to craft, this rope Ghost is just the thing! It has the look of a macrame ghost without the effort of tying macrame knots!
Big Family Blessings is reader supported. When you purchase through links on our site, we may earn affiliate commission at no additional cost to you. Learn more.
All you need to make this super cute Halloween ghost craft is some cardboard from a shipping box, some cotton rope, some black felt and a glue gun. You won't believe how quick and easy this macrame ghost craft is to create!
You can find the craft supplies to create this ghost at any big box store, craft store, or even Amazon . I bought the nautical rope for this craft from Dollar Tree.
Today I'm sharing a printable template to make this ghost, which includes a semi-circle pattern and shapes for the ghost's face details.
After making your rope ghost, I recommend experimenting with other size semi circles traced from anything round in your house. Wouldn't a family of different sized Halloween ghosts be just the cutest?
How to make a rope ghost craft for Halloween
Nautical Cotton Rope
Cardboard Scrap from a Shipping Box
Glue Gun and Glue Sticks (or your favorite craft glue)
Craft Felt – Black
Chalk Pencil or straight Pins
Rope Ghost Face Templates
Instructions:
Download, print and cut out the Rope Ghost Face Template . Trace the semi-circle pattern onto cardboard with a pencil.
Cut out the semi-circle Rope Ghost base pattern with scissors. The rope is pretty heavy, so corrugated cardboard from an old shipping box makes the best base.
We used 2 packages of 6.8ft nautical rope from The Dollar Store to create this rope ghost. You can find much longer lengths to make several ghosts from Amazon .
Lay the rope around the outside of the semi-circle base, leaving 12 inches of rope hanging below the edge of the cardboard.
Trim the first section of rope with scissors so that it hangs 12 inches longer than the cardboard semi-circle on both sides.
Attach the rope to the cardboard base using a glue gun and glue sticks or your favorite craft glue.
Fit the next piece of rope right next to the first piece, leaving the same amount of rope hanging on either side.
Attach the rope with glue gun.
Continue adding additional sections of rope to fill the rest of the cardboard. Securing each length of rope with glue.
Lay the ghost flat on your work surface and using scissors, trim the ends as even as possible.
Unravel each section of rope by hand, all the way to the edge of the cardboard base. Leaving the unraveled lengths of rope curly.
Continue unraveling the ends until all of the rope pieces are unraveled to the cardboard base.
Give the ends of the cotton rope a final trim with scissors. We trimmed our ghost straight across, but you can get creative with waves or even a trendy pointed look.
Gather the ghost face patterns you cut out tin the first step. Choose the pieces you'd like for your ghost's face. We provided a few fun options!
Trace or pin the patterns you chose to use onto black craft felt. (You could also use fleece or craft foam.
Cut out the face patterns with scissors.
Attach the craft felt eyes and mouth to the Rope Ghost face with a glue gun and glue sticks.
Measure a 12" length of jute twine and cut with scissors. Flip the ghost over and attach the jute twine hanger to the cardboard with glue.
Your rope ghost is complete in under 30 minutes! Make more to give away or even to sell!
Similar Posts
Three Little Pigs Craft
Llamacorn Felt Craft
Easter Bunny Gnome Paper Craft
Cutest Ever Spring Animals Bookmark Craft
Felt Apple Craft
Lorax Pencil Jar with Truffula Tree Pencils – Dr. Seuss Craft
Leave a reply cancel reply.
Your email address will not be published. Required fields are marked *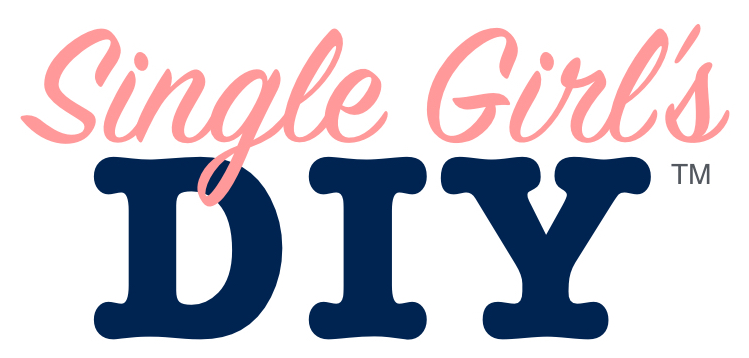 DIY Boho Rope Ghost
By: Author Kimberly
Posted on October 17, 2023
Categories Dollar Tree Crafts , Halloween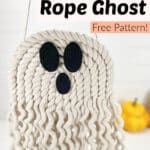 Make this cute boho rope ghost decoration in 30 minutes or less! Our easy Dollar Tree DIY craft is fun for all ages!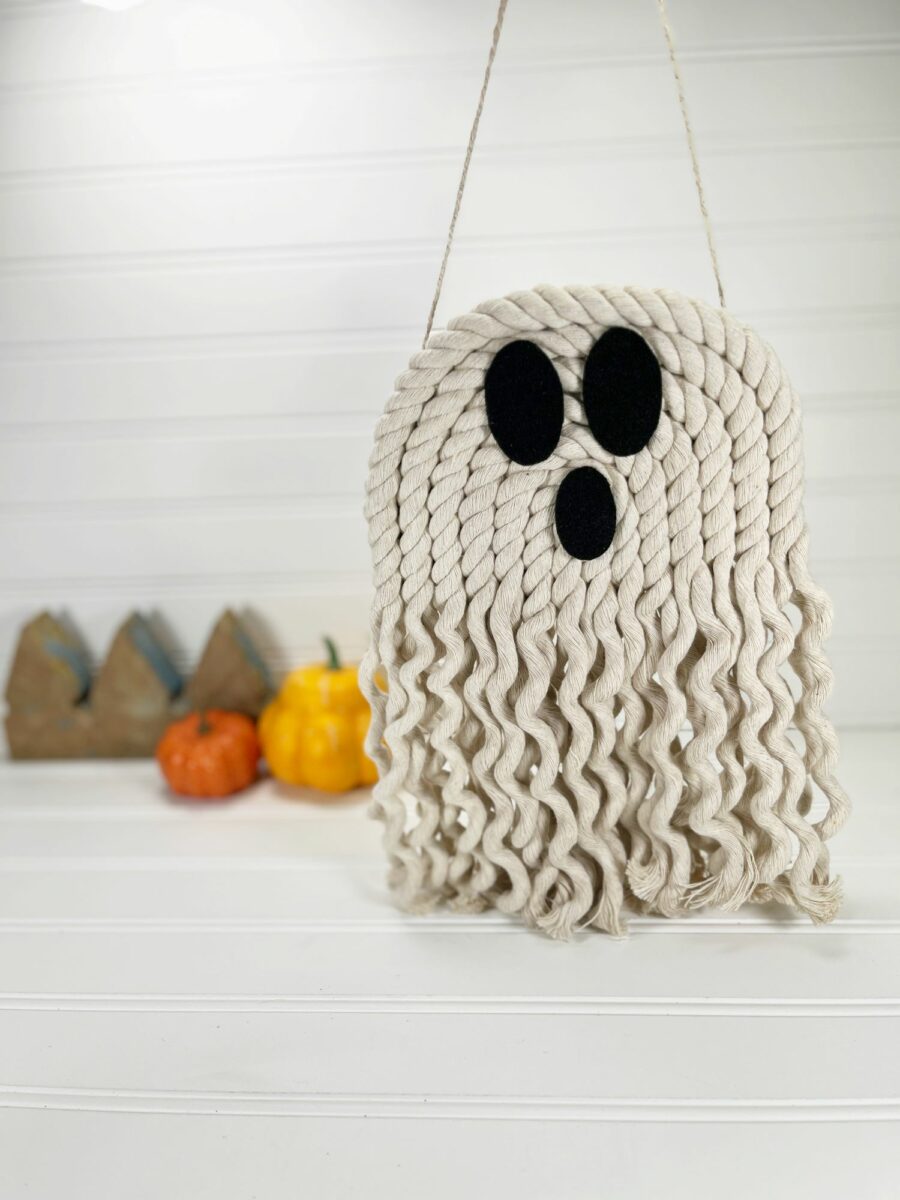 This cute rope ghost is very similar to my mop head ghosts . Be sure to see both crafts!
These are just two of our many Dollar Tree craft ideas .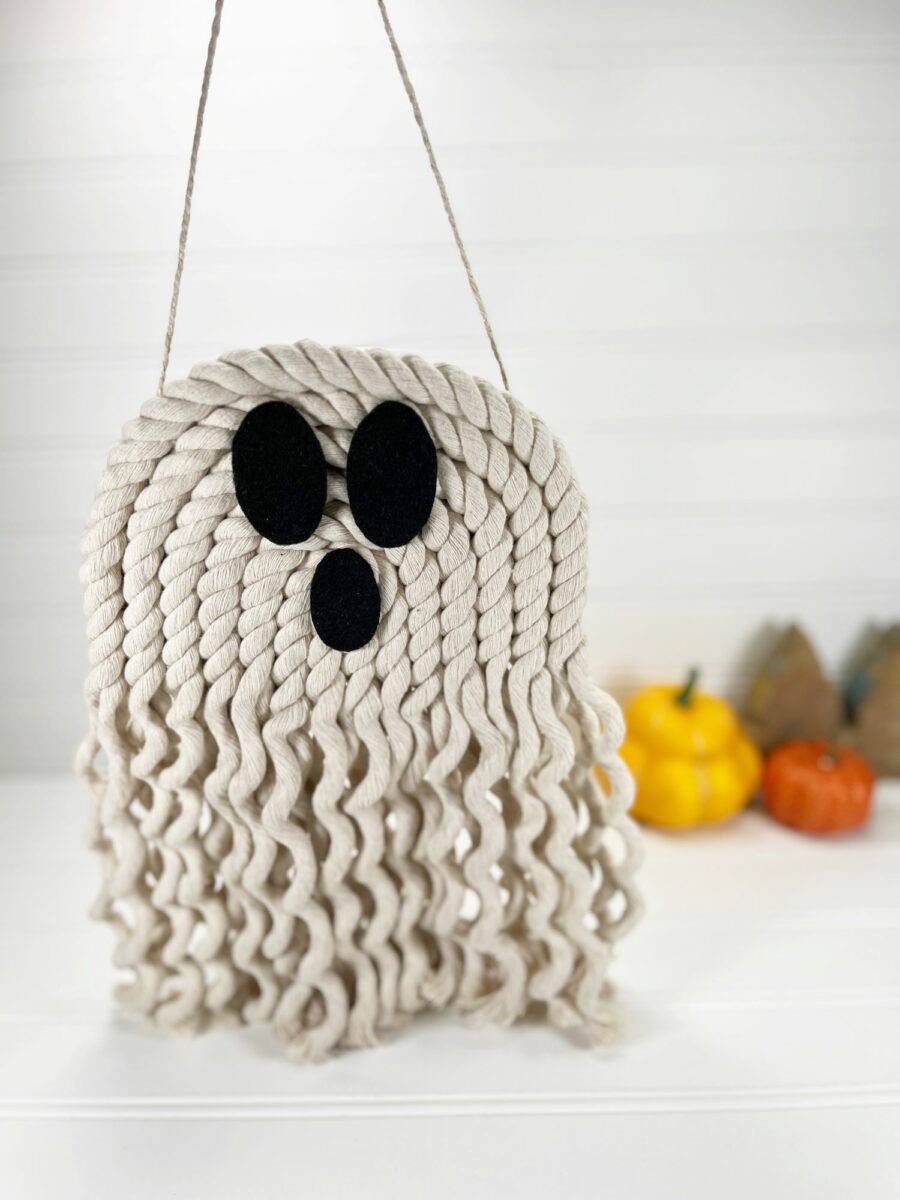 How to Make a Rope Ghost
Free Rope Ghost Pattern (Base and Face)
2 packs of Nautical Cotton Rope, 6.8 feet each (we purchased it at Dollar Tree, but this macrame cord is similar)
Corrugated Cardboard
Hot Glue Gun or Craft Glue
Chalk Pencil or Straight Pins (optional)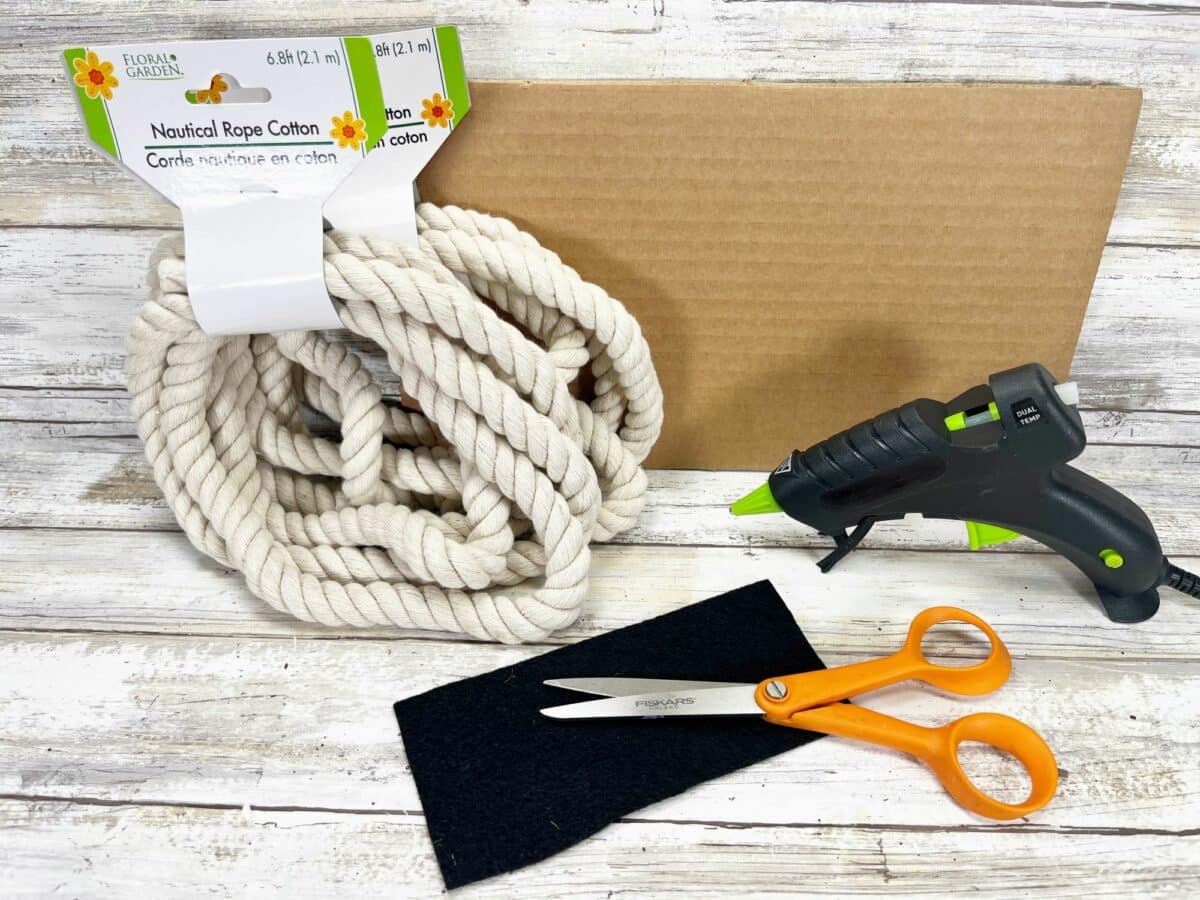 Download, print and cut out our rope ghost pattern for the base and the face.
Trace the semi-circle pattern onto a piece of cardboard and then cut out.
You will want to use sturdy cardboard, such as a packing box, rather than a piece of poster board or thin cardboard.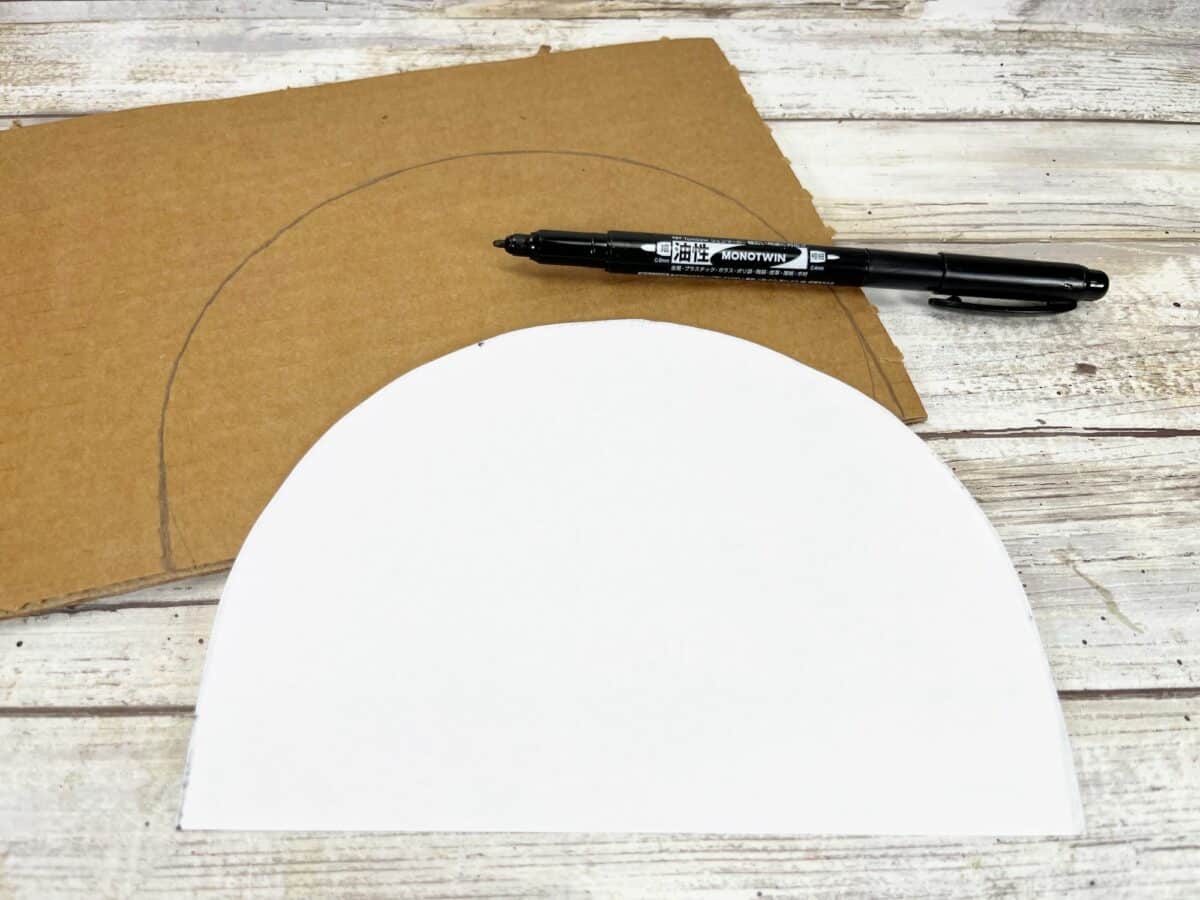 Place the rope around the cardboard base without using any glue yet. Position the end of the rope to be about 12 inches from the top of the pattern base and then lay around the curved portion of the pattern base and continue the same length on the other side of the ghost pattern.
Cut the rope at that point.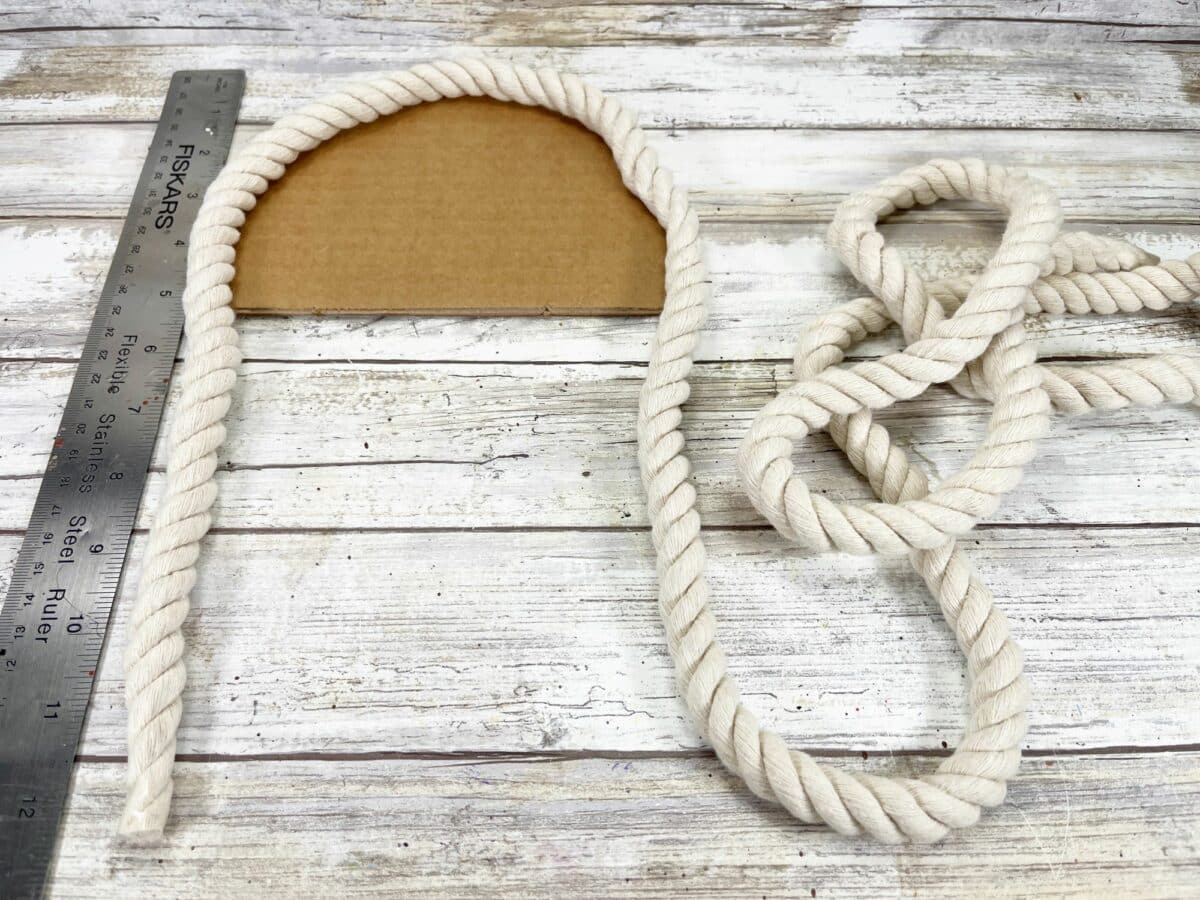 Glue that piece of rope to the cardboard base, being sure to cover the cardboard around the edges.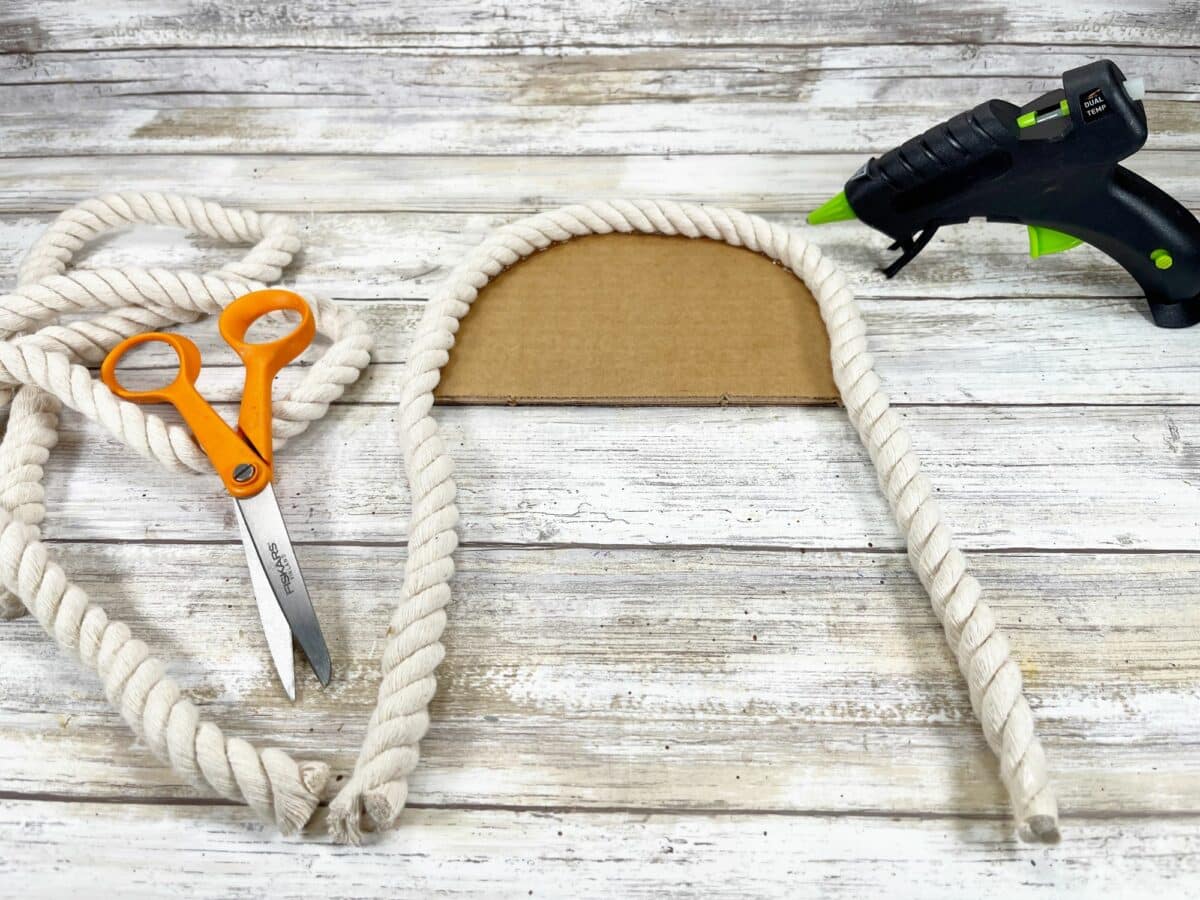 Continue this process with more pieces of rope. Each additional piece will be smaller than the first, since you are filling in the smaller gaps inside. However, you want each piece to hang just as long as the first piece, 12 inches from the top of the pattern base.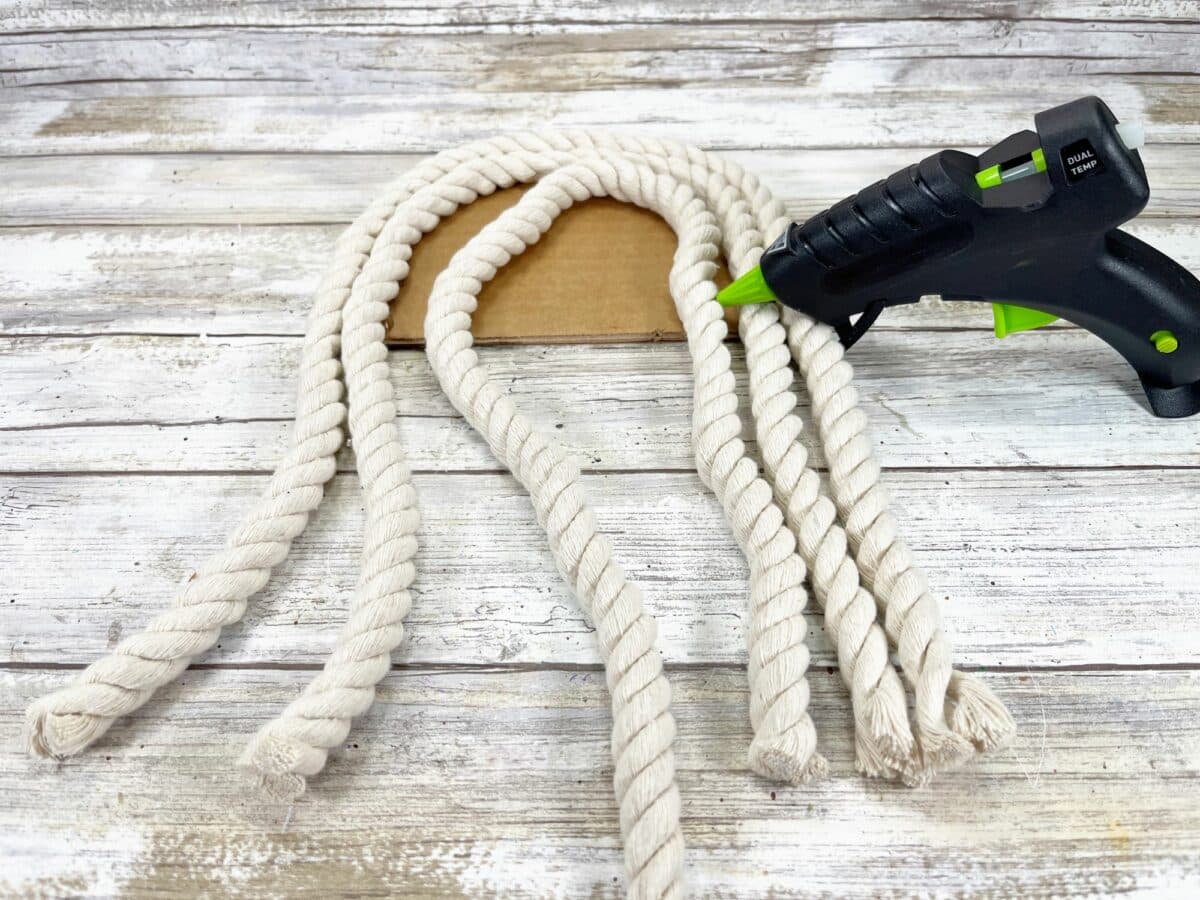 If the rope pieces are not all the same length, then trim the ends of the rope ghost to be about the same size in length.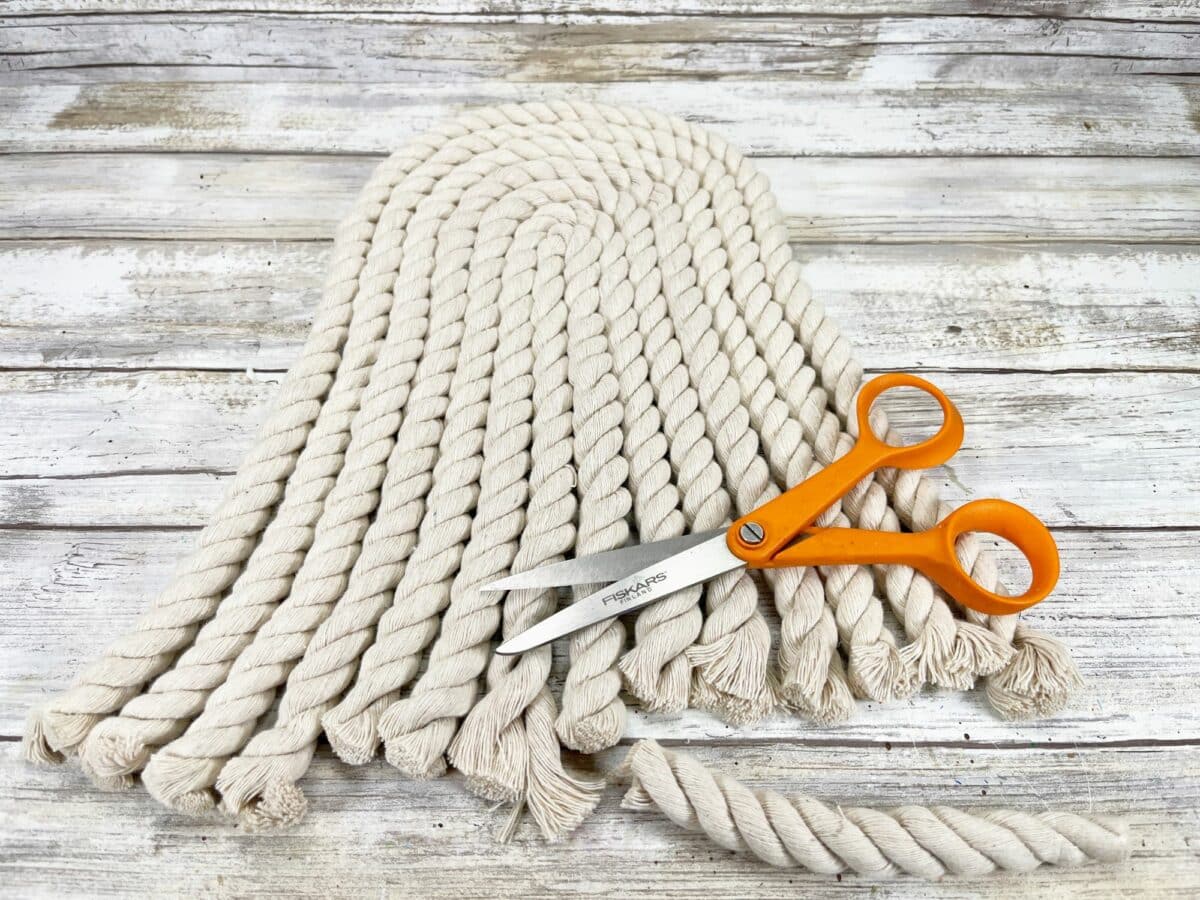 Unravel each section of rope by hand. You will unravel the rope up to the point where the cardboard base begins.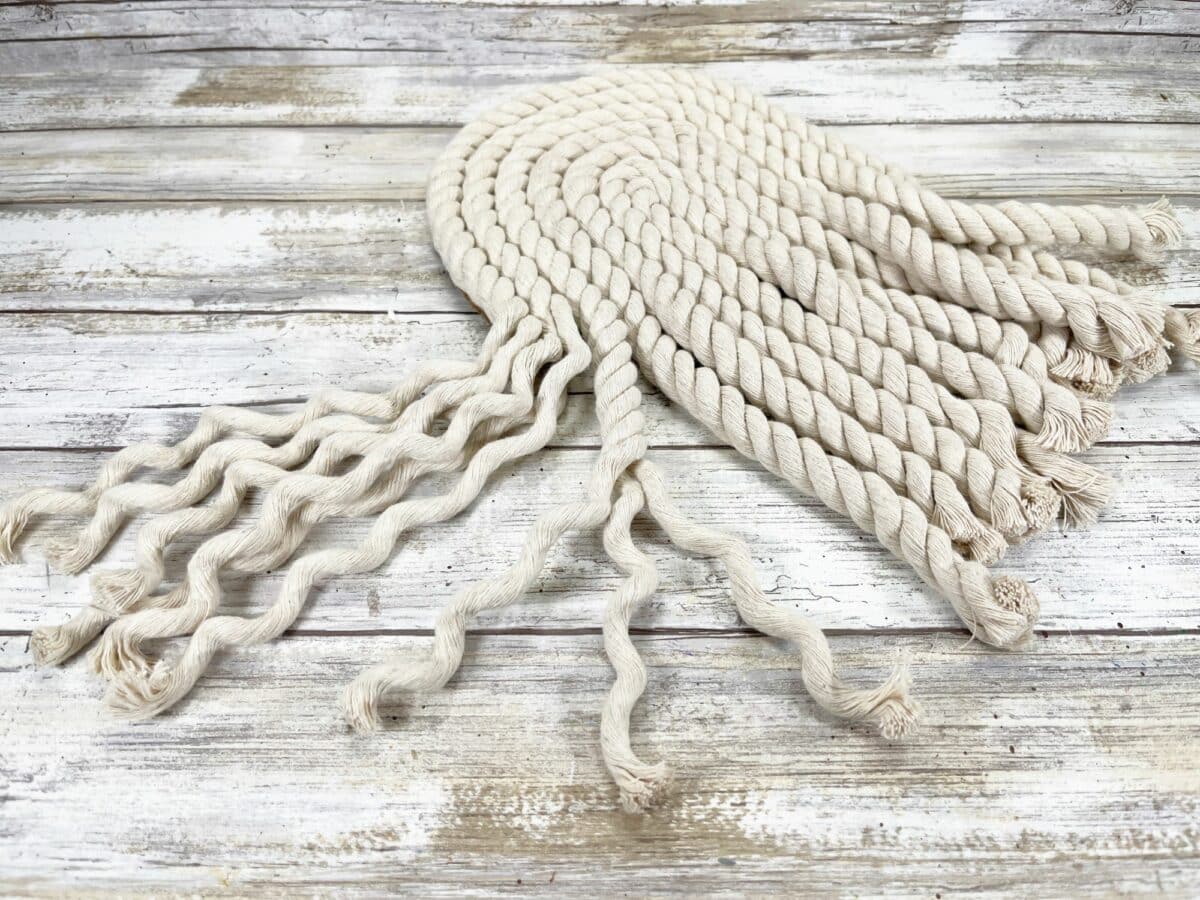 If needed, trim the ends again to make them even or a length that you prefer.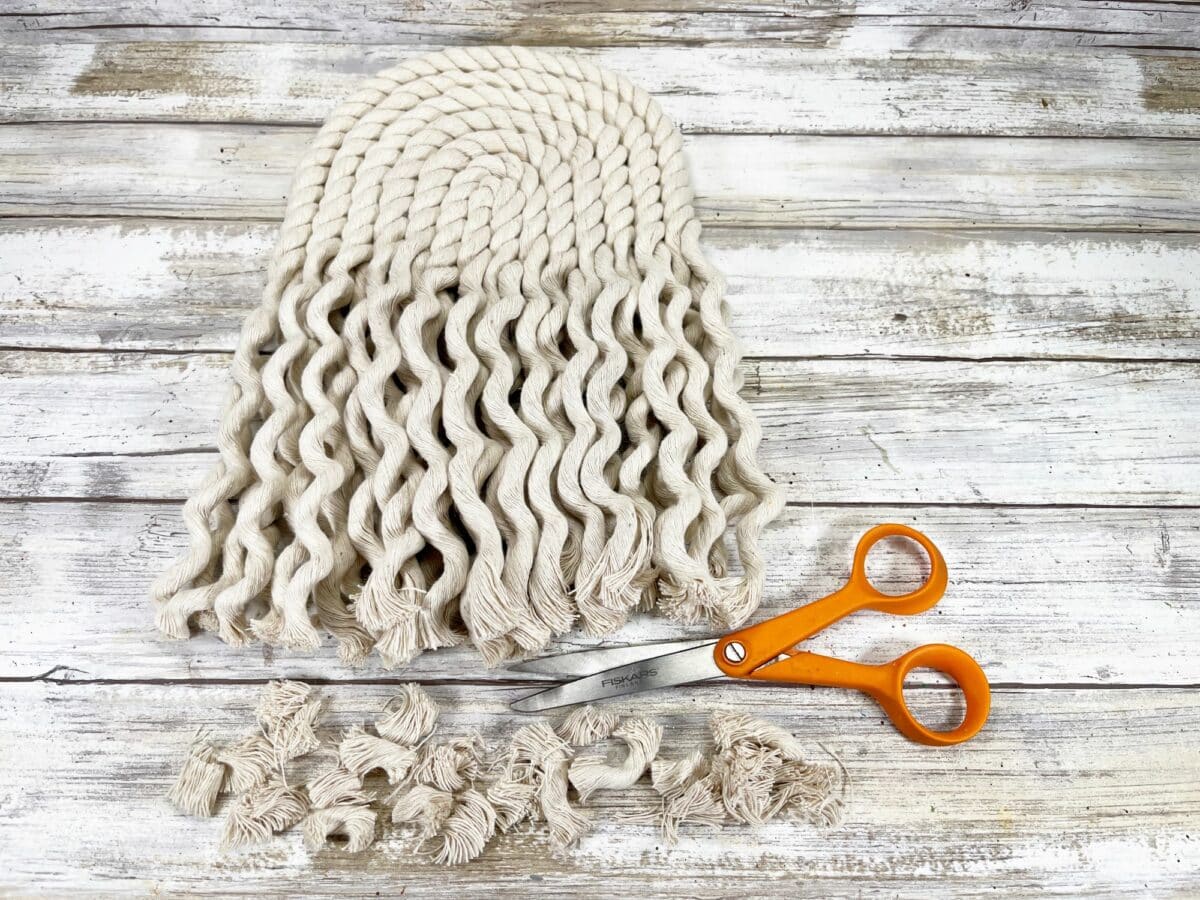 Trace or pin the patterns onto black craft felt and then cut out.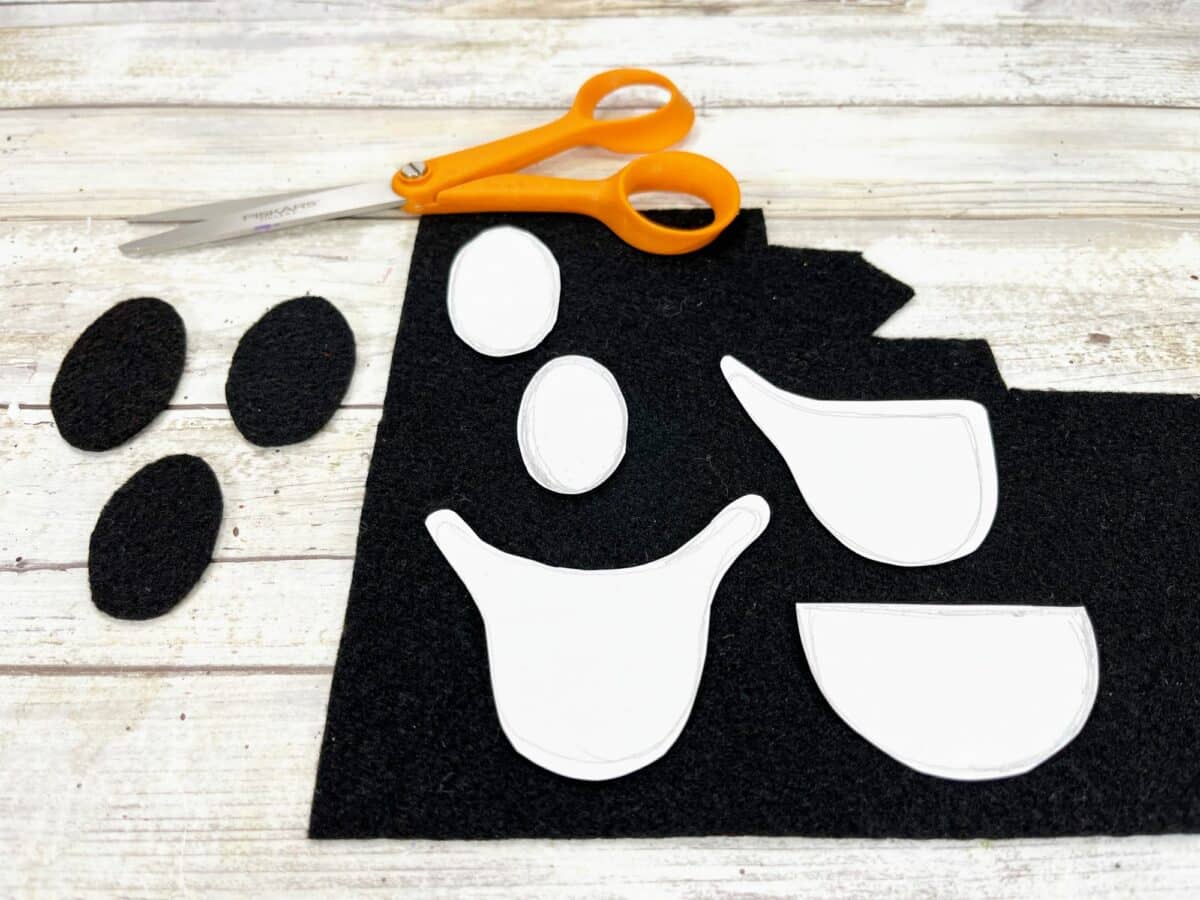 Glue the craft felt eyes and mouth to the boho ghost face.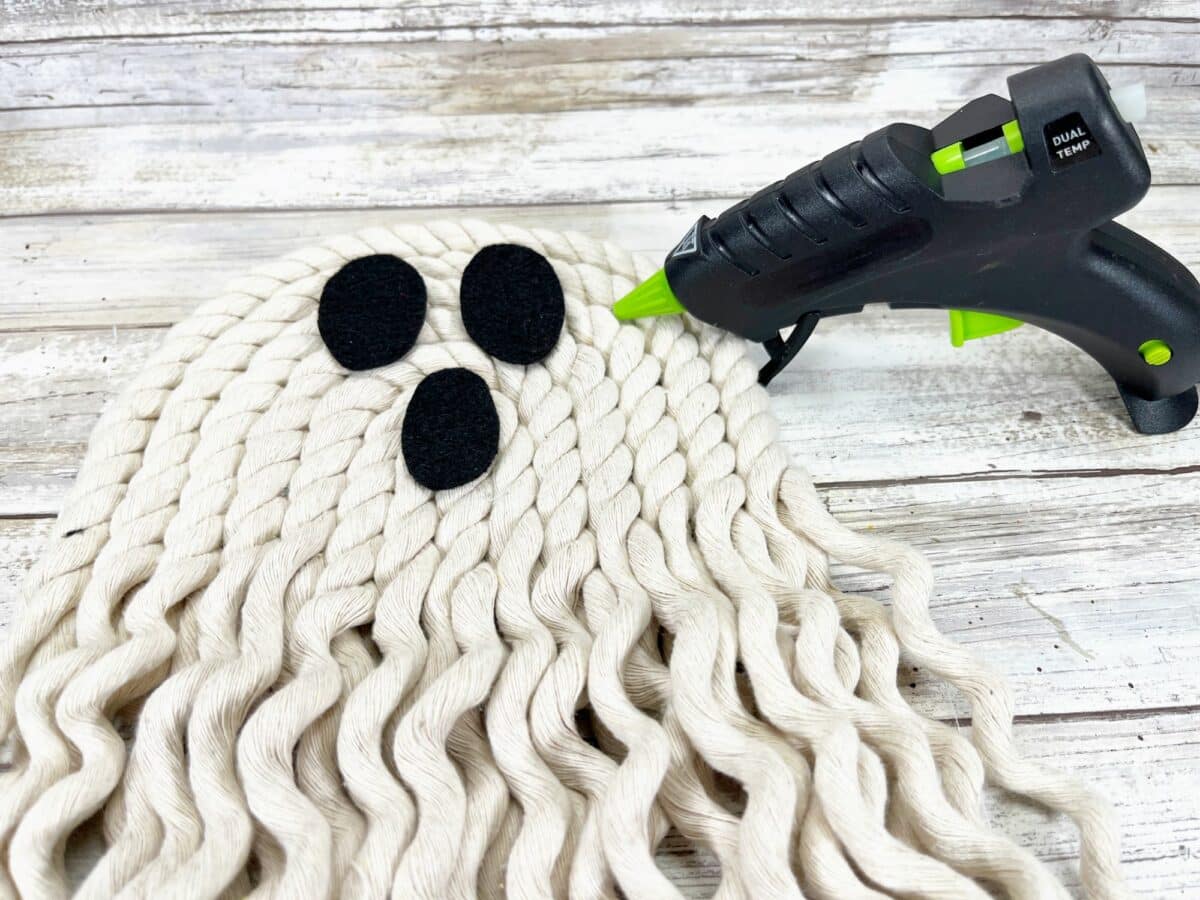 Measure a 12" piece of jute twine and cut. Turn the ghost over and glue the jute twine to the back of the cardboard to become a hanger.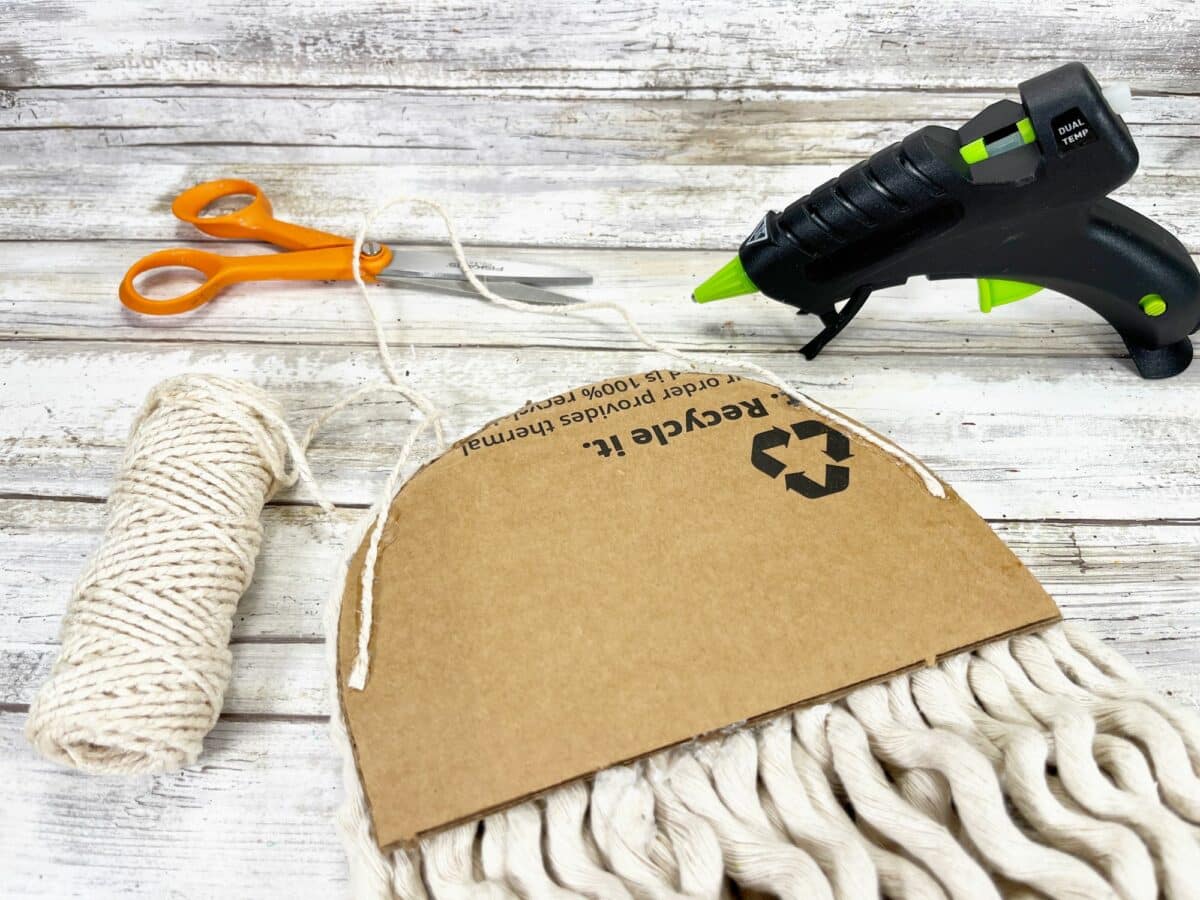 Be sure to Pin This rope ghost craft to save for later!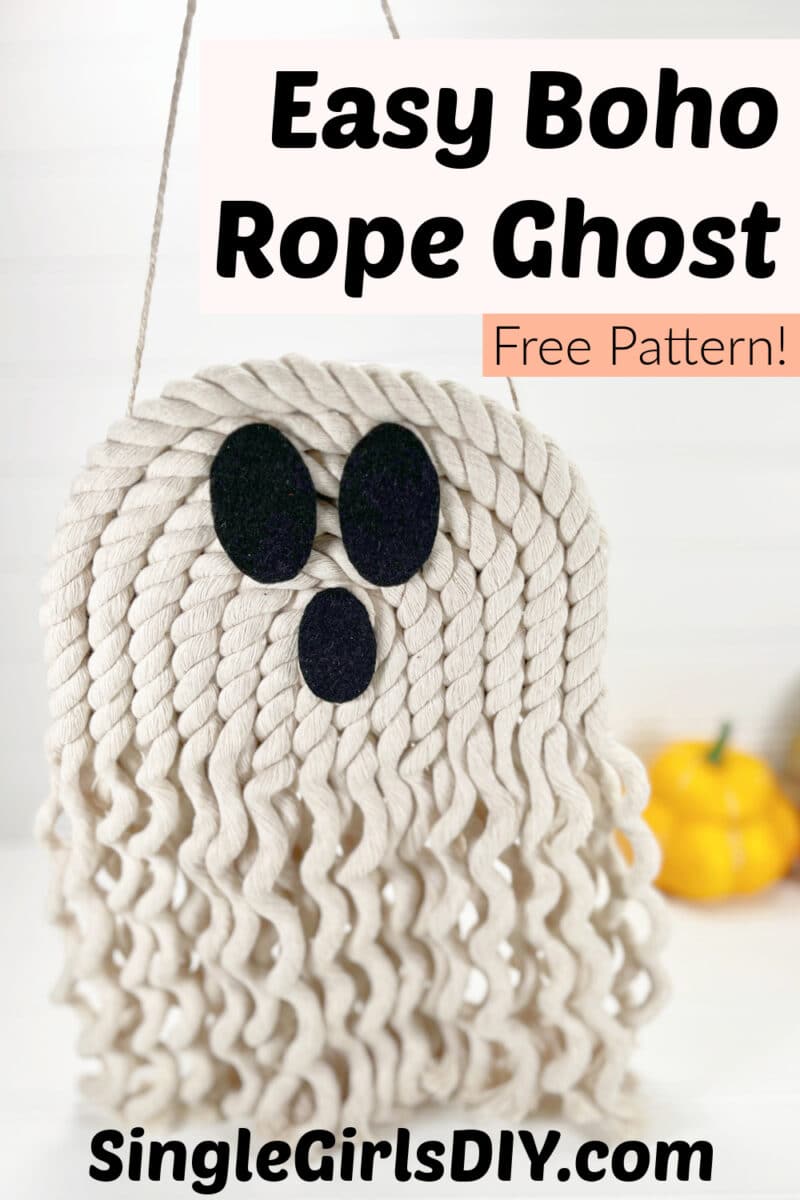 We have many more Halloween crafts you will like!
Want more DIY ghosts? Here are some more great crafts:
Milk Jug Ghosts
Easy Outdoor Ghost Decorations
Get More DIY!
Have our free weekly newsletters with the best tips, new home improvement projects and easy crafts sent to you!
I'm so glad you joined us!
LoveThisPic
Sign in with Facebook
Create your account
ADD FROM URL
UPLOAD IMAGE
SUBMIT BLOG
BOOKMARKLET
good morning
love quotes
life quotes
good morning quotes
diy and crafts
viral right now
valentines day
instagram quotes
christmas quotes
morning quotes
life quotes and sayings
do it yourself
funny quotes
photography
food and recipes
life lessons
relationship quotes
thanksgiving
diy projects
monday quotes
viral videos
Easy DIY Rope Ghost For Halloween Decor In 2023
Got some cotton rope and cardboard lying around? You're all set to create the cutest DIY rope ghost ever for Halloween! Whether you grab that Dollar Tree nautical rope, some macrame cord, or just regular cotton rope from the hardware store, you're good to go. This macrame ghost project is totally fuss-free and super speedy—perfect for getting into the Halloween spirit. Give it a shot and get your spooky crafting on!
Featured image, facebook image and tutorial credited to  Sarah Nenni-Daher  via YouTube
More posts by this author
Blog tagged with.
cute halloween ideas
halloween decor 2023
diy rope ghost for halloween
halloween 2023
diy rope ghost
halloween diy decoration 2023
cute halloween crafts for 2023
decorations for halloween 2023
Related Posts
Air Conditioning
Easter Eggs
Tablescapes
Pillows & Throws
Doors & Windows
Raised Garden Beds
Centerpieces
Party Decor
In-depth Guides
Product reviews, rooms & spaces, living room.
Fireplaces & Mantels
Walkways & Paths
Pools & Ponds
Kitchen & Dining
Laundry Room
Home Office
Windows & Doors
Floors & Ceilings
Ask DIY Question
+ Post Project
+ Post a new Project
Saved Projects
Notifications
Account Settings
Support • Privacy
DIY Projects
Holiday Crafts

If you want to change out your wall decor for something a little Halloweenish, this Rope Ghost DIY is for you!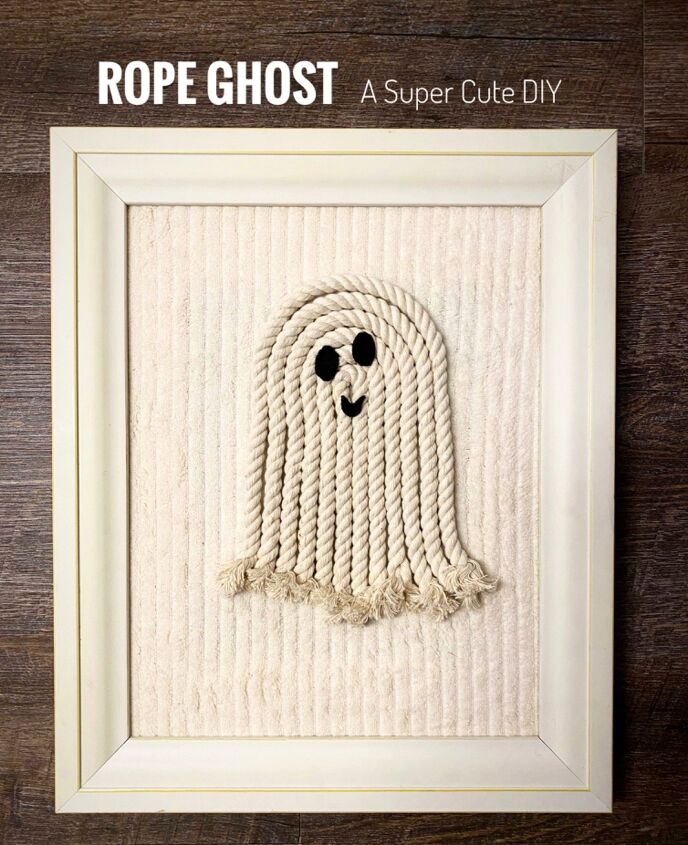 Is he not the cutest little ghost you ever saw? And you'll be surprised at how simple he is to make!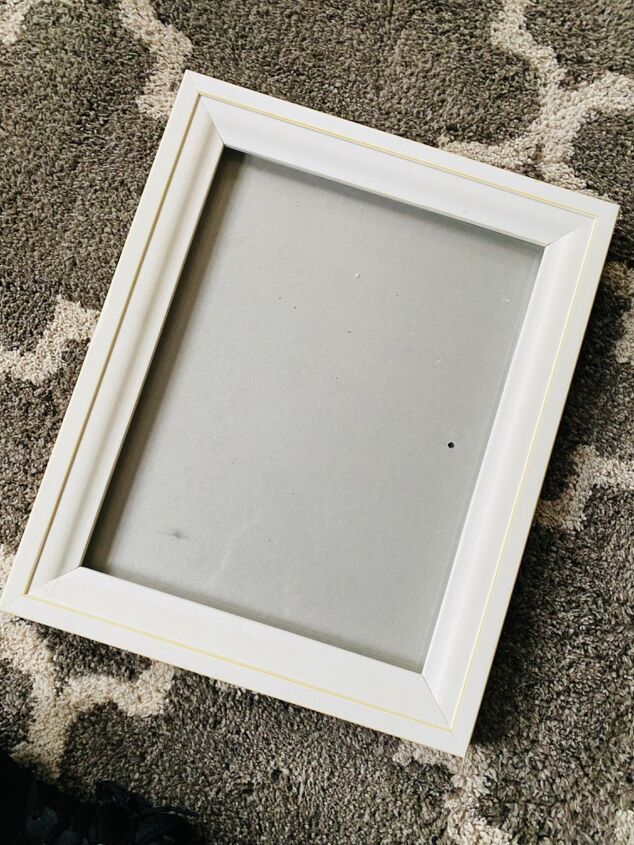 You can use any frame, it doesn't even need to have glass, it will be removed.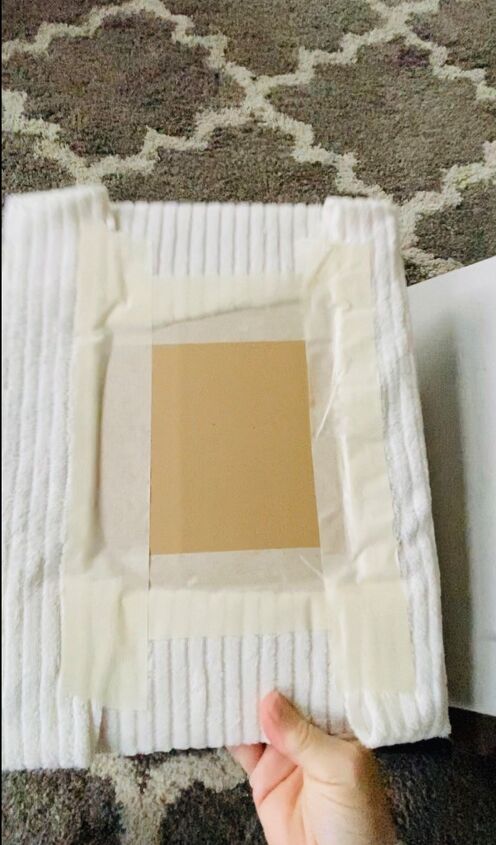 Take the glass out and cover the frame backing with fabric, duct tape it in place, don't worry how it looks, nobody will see the back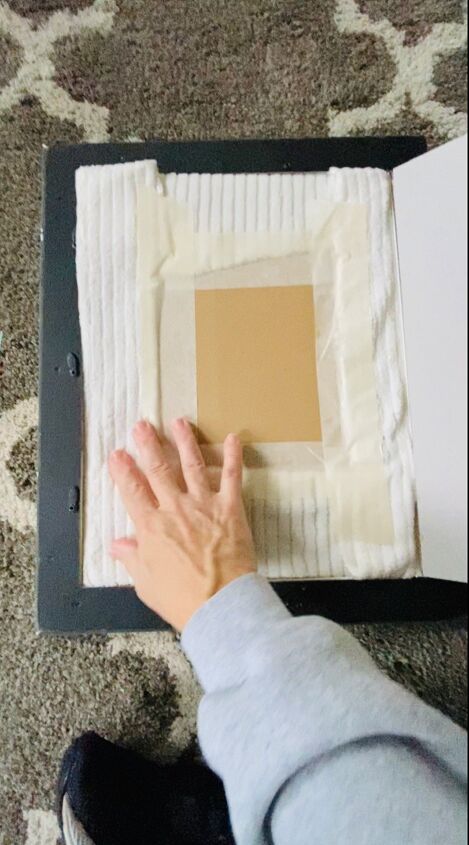 Place it back in the frame, and secure it with the clips or whatever closure your frame has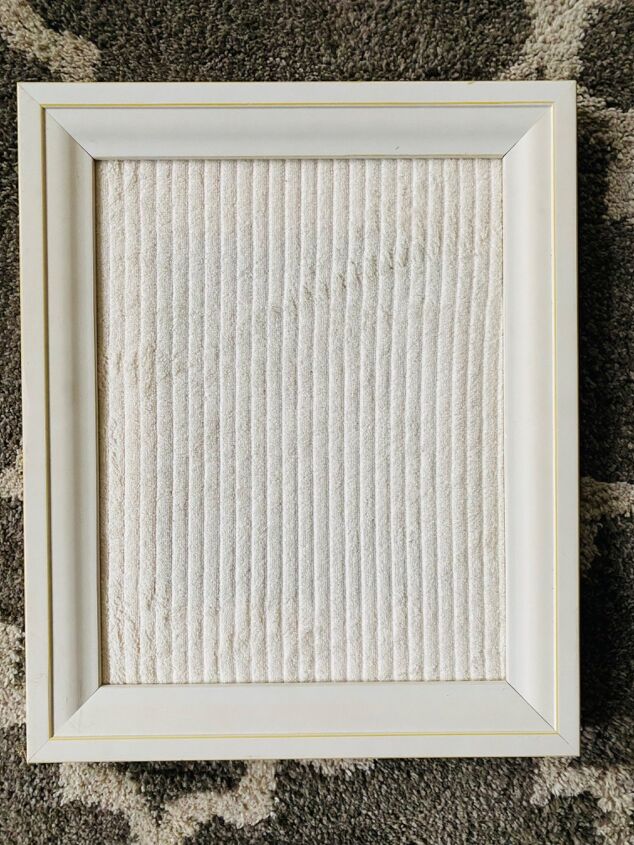 It should look like this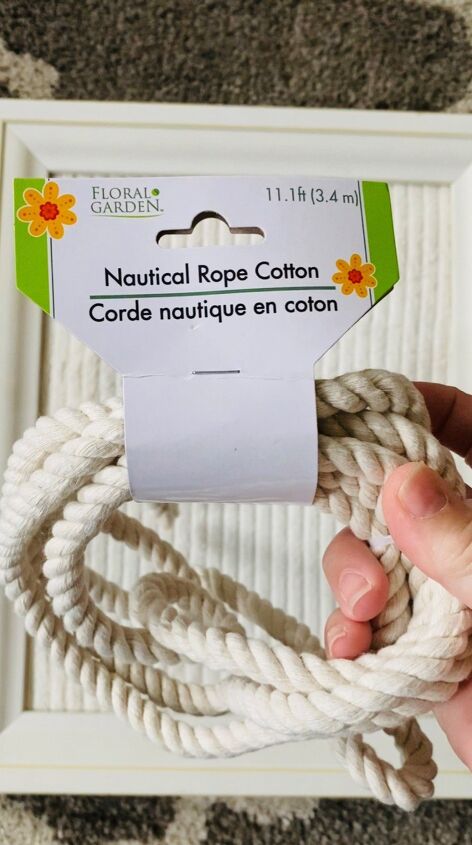 This rope is from the dollar store, but you can use any rope with the same results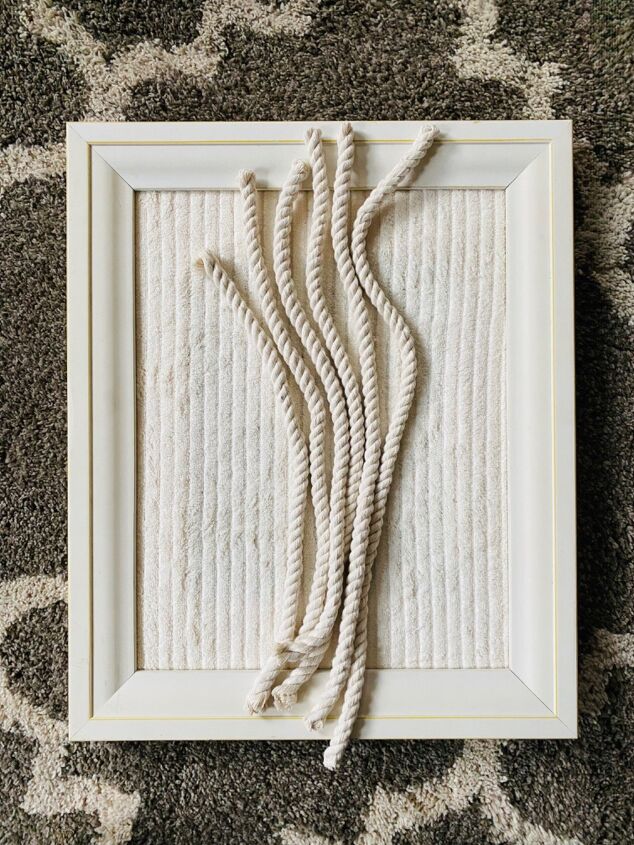 Cut six lengths of rope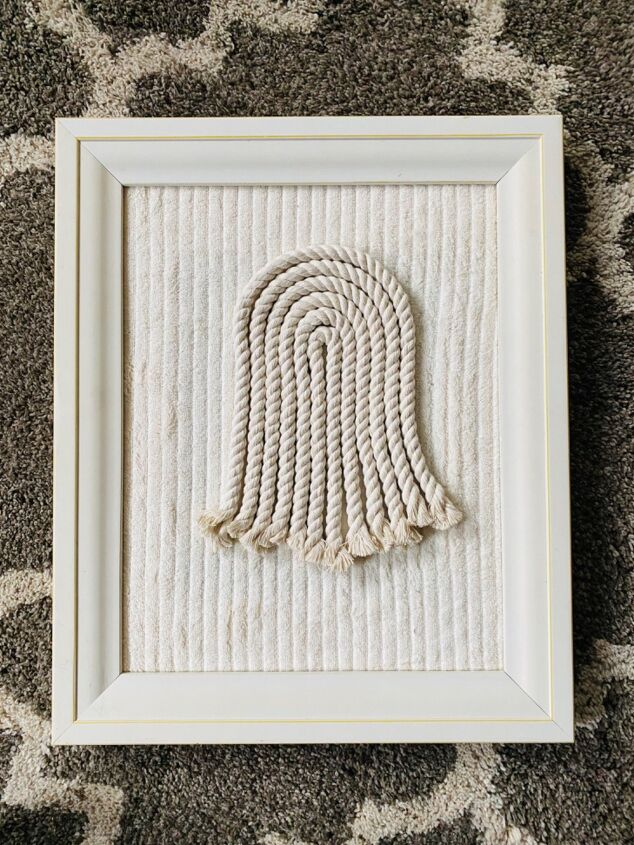 Fold them into each other to make the ghost shape, hot glue in place and then trim the bottom as needed to desired shape and fringe out the ends a bit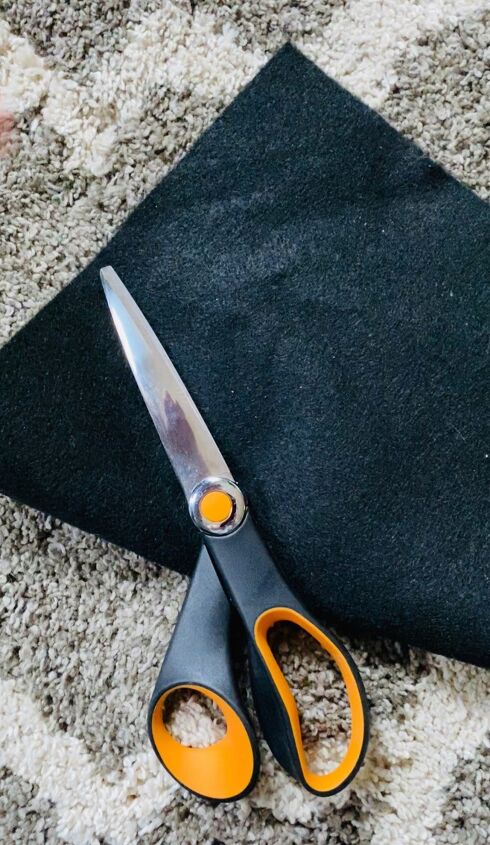 using black felt, cut out eyes and a mouth for your ghost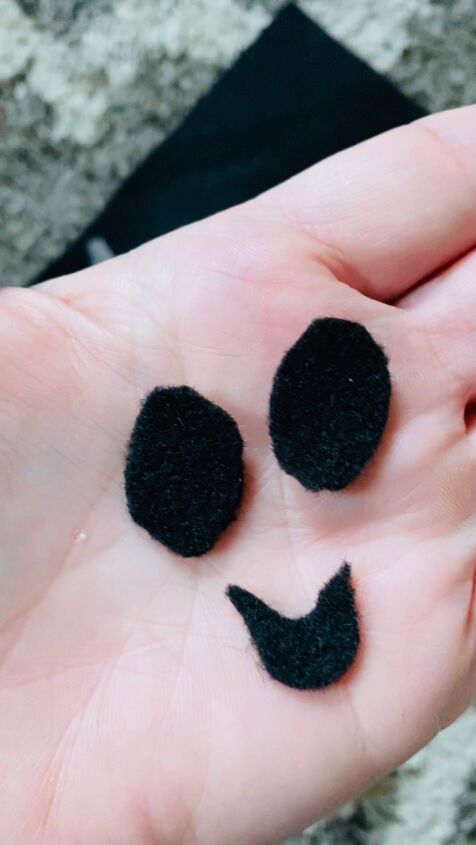 hot glue them on your ghost and your done!
DIY ghost decorations
Enjoyed the project, suggested materials:.
Fabric ( Walmart )
Black felt ( Walmart )
Rope ( Dollar store )
Frequently asked questions
Have a question about this project, join the conversation, popular project book.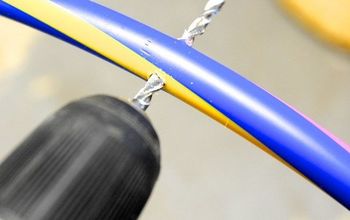 The 12 Brilliant Hacks Every Mom Should Know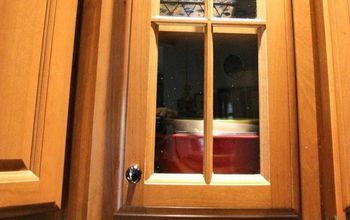 Transform Your Kitchen Cabinets Without Paint (11 Ideas)
Popular diy questions.

Related DIY Projects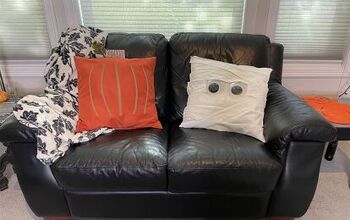 2 Fall & Halloween Throw Pillow Ideas With Removable Designs

How to Craft Hauntingly Beautiful DIY Ghost Decor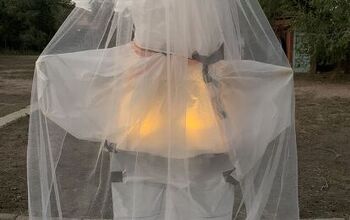 Ghostly Garden Magic: How to Create an 8-Foot Spectacle in a Snap

Under-Cabinet Rope Lighting

Braided Rope Spring Wreath

Nautical Rope Wreath Tutorial

Dollar Store Laundry Basket Turned Chic Metallic Rope Basket

DIY Round Rope Area Rug

How to Haunt Your Yard With a DIY Chicken Wire Ghost Dress

DIY Tomato Cage Ghost

How to Make a Light-Up 12-Foot Ghost for Halloween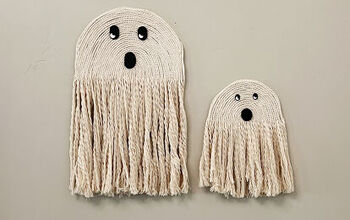 Boho Ghosts

Front Porch Faux Tile

Popcorn Ceiling Makeover- Low Budget, Big Impact

The Hardest Button to Button: A DIY Tufted Storage Ottoman.

Cutting Edge Stencils + DIY board and batten = FABULOUS bathroom!

Repurposing Vintage Milk Can to a Side Table

Frugal Four Season Burlap Wreath

Skip to primary navigation
Skip to main content
Skip to primary sidebar
Sand Between My Piggies
Travel blog sharing travel tips, travel planning, and destinations advice to help you travel more. Coastal: lifestyle, tips, design, DIY, decor and crafts.
12 Super Easy Nautical Rope Crafts for the Home
August 13, 2020 by Brittney Jacobson Leave a Comment
Rope crafts are the perfect way to add some nautical flair to your home. Set sail and be the captain of your home with these ideas.
Rope Crafts
Dress up your seaside home with a few of these easy nautical rope crafts for the home! All of these easy crafts are perfect for every level of DIYer, and they'll definitely bring the beach inside!
Wrap nautical rope around the base of your plant stand. Attach the rope with hot glue for the best results!
I love using garland to decorate for the holidays throughout my home, but with this coastal craft I have a garland for every other day of the year! Hang real (or fake) seashells and sea glass from your rope for a sea-inspired craft.
This string art rope craft isn't just for the coastal home! After you nail in your own pattern, use jute rope to string everything together. Use a mirror from the Dollar Store for a great centerpiece.
Light up your driveway or garden pathways with lights that are made from driftwood and nautical rope. Use outdoor lightbulbs like these for more of a vintage vibe. If you need help cleaning up your driftwood, use this tutorial from my website!
Similar to the first rope craft we featured, this rope lamp is just a different shade! Dye your own rope, or purchase it for yourself here . Just like the first one, wrap the rope tightly around the base of the lamp and secure with hot glue.
Welcome visitors with a wreath wrapped in jute rope and linen ribbon! Use a stencil to write out your desired message with white (or cream) latex paint.
Wrap cork coasters ( you can buy these in bulk on Amazon ) in nautical rope. Use a anchor stencil or stamp (both can be purchased from here) to complete the look.
Brighten up a boring dresser with nautical rope as the drawer pulls. Attach them to the furniture hardware, or wrap the nautical rope though the drawers for more of a permanent fix.
When wound correctly, these rope bowls can last a lifetime, while storing all of your knick knacks! Wouldn't this look fantastic on a nightstand or a living room side table?
Apothecary jars are one of my favorite things to decorate with! Make them fit your coastal home by wrapping rope around the base of your glass jars. Fill them with items you've found on the beach, or use this vase filler from Michaels.
Tea lights and mason jars have never looked as good as they do right now! Wrap twine around the outsides of your jars, and hang them from a ceiling. If the wind isn't too crazy, I think these would look beautiful on a porch!
Make every photo seem like it was taken on a vacation with a rope-lined picture frame. Glue on seashells for even more of a coastal touch!
Want more coastal home decor ideas ?
Find the tutorials for these DIY crafts for the home on the following websites:
Idea #1, #7, #8 , #12 from Completely Coastal
Idea #2, #3, #4, #5, from Homeesthetics
Idea #6 from Pinterest
Idea #9 from Pinterest
Idea #10 from DIY n Crafts
Hanging Candle Holders from Pinterest
Reader Interactions
Leave a reply cancel reply.
Your email address will not be published. Required fields are marked *
Save my name, email, and website in this browser for the next time I comment.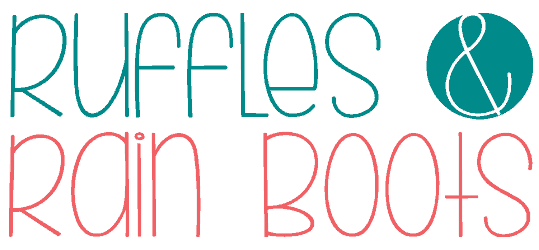 Farmhouse Rope Bunny Basket
This adorable farmhouse rope bunny basket is made with Dollar Tree supplies. All you need is a few dollars and less than 30 minutes to make an Easter basket for the kids or your home.
I love how easy this bunny Easter basket is to put together. Because it is made with inexpensive supplies, you can easily make several and share them with friends or family, too. How cute would a gift set be in this?!
RELATED READING: Bunny Coasters – This Dollar Tree Craft is TOO Cute!
What You'll Find On This Page
Rope Bunny Basket for Easter
Here at Ruffles and Rain Boots, I love the simplicity of farmhouse home decor and I've even shared how to make a rope basket (a small one). Organic or natural elements like jute or cotton rope allows me to create DIY projects in this style easily.
This rope bunny basket will fit perfectly into our minimal decor vibe and I'm going to use it to spruce up my Easter space. Oh, you could also make one for the kids to wrangle all the "found treasures" after a walk, too. This basket is roomy enough to hold plenty of goodies they find.
More Dollar Tree Rope Crafts
I know you're eager to jump into this adorable bunny basket DIY, but check out these other rope crafts I've shared. From Disney to down-right adorable, make use of that inexpensive rope.
Mickey Mouse Basket – Use either jute or cotton rope to create this adorable DIY.
Beehives or Bee Skeps – No matter what you call them, this Dollar Tree craft idea is perfect for Spring decor.
Candle Bee Hives – Another dollar store craft are these fun (and quick) hives made to display small items or candles.
DIY Wrapped Rope Pumpkins – This beginner macrame craft couldn't be more simple (and fun)!
Cute Macrame Rope Ghost – The popular Halloween DIY is made even easier with a bit of Dollar Tree rope and cardboard.
No Time to Make This Now? Save or Share
Need to hop on over to the Dollar Tree and gather up your supplies? Save this Dollar Tree rope craft idea to your favorite Easter or DIY pin board or share it on Facebook. Using the share buttons will make it easy to find when you are ready to begin your basket.
As an Amazon Associate, I could earn from qualifying purchases. There may be affiliate links within this article.
Notes for Making A Dollar Tree Rope Bunny Basket
When working with a hot glue gun, put a cutting mat, silicone mat (I buy these from Amazon) , a piece of cardboard, or parchment paper down before beginning. This will protect your workspace.
While the tip of the hot glue gun is still warm, use a clean cloth to wipe off the extra glue. I tend to forget until it's cool and have to chip it off.
If you want to add a tail, coil up a rope tail in white and glue it to the back.
Supplies for the Farmhouse Bunny Basket
You can use any basket base, but DO use one. I have many many catch-alls and small baskets without a base, however, this one's height means we should have a solid structure on which to build.
Dollar Tree Wire Basket
Dollar Tree Nautical Rope Cotton
Dollar Tree Nautical Rope Jute
Hot Glue Gun/ Glue sticks
Large Popsicle Sticks
Lining fabric (optional)
Each step for this basket is detailed below so it's easy to follow. Keep this page open while you are creating your farmhouse Easter basket. If you would rather have a printable how-to, just scroll down and select the print button.
How To Make A Bunny Rope Basket
I didn't film a video for this, but let me know if you want one. This is such a fun project and I'd love to see your version.
Add glue to the bottom of the basket and attach the jute rope. To "hide" the starting point, fray the rope a little, add glue, and press it upward to be covered by the next row of rope. Continue wrapping the rope until you come to and end.
Repeat with the next jute rope. Be sure to use the glue sparingly so it doesn't seep through on the visible side. Clean it up if it does but if you miss it, use a heat gun to soften and then clear it.
Repeat with the cotton rope. I should have used the frayed ends technique when joining the strands to hide that join – learn from my mistake.
Continue until you reach the end and trim. Use tape on the end of the rope to prevent fraying and place the end INSIDE the basket.
Cut a 3-inch piece of rope and glue the rope to itself. You can make it taller, just make the adjustment to the popsicle stick in the next step, as well.
Wrap around the rope, making a bunny ear. How cute is this?
Cut the popsicle stick in half. We are going to use this as support for our farmhouse basket DIY ear.
Glue the ears to the inside of the basket. Use a generous portion of hot glue – no one is going to see it.
Attach the fabric to the inside of the basket. If you want a seamless fabric insert, glue the fabric to the top inch or two of the basket BEFORE the final few rows of rope are added.
Notes for Making This Farmhouse Bunny Basket
Some jute rope can smell like oil and can be quite pungent. If this happens to you, boil the rope in water for 20 minutes and rinse. Dry by leaving it in the sun.
To keep rope ends from unraveling use electrical or masking tape or clear nail polish.
Keep the jute rope dry as it is susceptible to mold and mildew. This is not a basket for the kitchen or bathroom.
More Easter Crafts and Recipes You May Like
Dollar Tree Twine Easter Eggs Bunny and Chick : These twine Easter eggs are made with dollar store supplies. See how you can grab a few plastic eggs and turn them into a wow-worthy farmhouse Easter DIY.
No Sew Carrot Gnomes for Easter : For these spring gnomes, you'll need to gather up a hot glue gun (no sewing required), fur, fleece, and a couple of basic gnome-making supplies. Let's get started.
Easter Bunny Hot Cocoa Bombs : You will love how easy and fast these Easter bunny hot cocoa bombs were to make – truly a fast Easter treat for anyone who loves a good bunny!
Easy Easter Fudge : Fast and fun, this Easter fudge recipe is a treat. Spring is all about pastel sprinkles and this white chocolate fudge for Easter is perfect.
Please Save or Share
Your shares are how this site grows and I sincerely appreciate it. Please save this DIY farmhouse Easter basket to your favorite Easter or general craft pin board or share it on Facebook.
This Dollar Tree Farmhouse Rope Bunny Basket fits perfectly into your primitive décor or let the kids use it to collect Easter eggs.
3-Dollar Tree Nautical Rope Cotton
2-Dollar Tree Nautical Rope Jute
1 large popsicle stick
Burlap fabric or similar fabric
Hot Glue Gun and Glue Sticks
Instructions
Add a line of glue to the bottom of the basket and attach the jute nautical rope, winding around the basket.
When you reach the end, add the next rope and keep going until you reach the end of this rope.
Repeat the same process with one of the cotton nautical ropes until you have completely covered the basket. Use another cotton rope if need be.
Measure a 3-inch section of the cotton rope and add a line of glue to the side of the rope and press the rope onto itself.
Repeat this one more time and trim at the end, making a bunny ear. Repeat this for the second ear.
Cut the large popsicle stick in half and add hot glue to one end.
Press one of the rope ears on firmly. Repeat with the other ear.
Add a lot of glue to the bottom of each popsicle stick and press firmly to the inside of the basket.
Add your fabric to the inside of the basket with some hot glue.
Did you make this?
Please leave a comment or share a photo and tag me @rufflesandrain
Leave a Reply Cancel reply
Your email address will not be published. Required fields are marked *
Save my name, email, and website in this browser for the next time I comment.
Meet the Creator
Hi there, I'm Sarah. I'm a crafty gal and always have at least 14 projects going at once. I am a crafter, designer, and pattern maker and share my creations here and over at the Ruffles and Rain Boots® shop . Here at Ruffles and Rain Boots®, you'll find gnomes to make, crafts, gifts, cupcakes, Cricut projects, and so much more. I love sharing video tutorials over on YouTube and chatting with the community in the Facebook Group .
Skeletons on the Shores of ...
Awesome Tragic Old Shipwrecks
Creepiest Ghost Ships Ever ...
Disappeared & Never Found
The Sunken SS Andrea Doria
Shipwrecks That Ended in Ca...
Haunting Pics of Underwater...
Ghost Stories from the Ocean
The Graveyard of the Atlantic
What Happened During 'The P...
The Mysterious Mary Celeste
Satellite Views of Famous S...
The Legend of the Hollow Ship
The Real Story Behind 'Adrift'
Are These Pics of Nautical ...
They Called It 'Murder Island'
The Horrifying Tale of the ...
Horror Movies Set on the Sea
Weird History Readers Talk About Their Scariest...
The Creepiest Ghost Ships Ever Found

What are ghost ships? They are empty vessels that have been found abandoned at sea. Often, the crew's disappearance is mysterious. There is no obvious evidence left on board to explain what happened to the boat or its passengers.
So are ghost ships real? Have people really seen ghost ships? Definitely. While there are some purely mythical tales of specter-like ships like The Flying Dutchman floating on the dark sea, most ghost ship stories are all too real.
This list includes stories of real ghost ships that were found floating on the open ocean without their crew. Sometimes there's an explanation for what happened, but many times there isn't. If you're afraid of the ocean, you should probably steer clear of this list, it's going to absolutely terrify you.
The Mary Celeste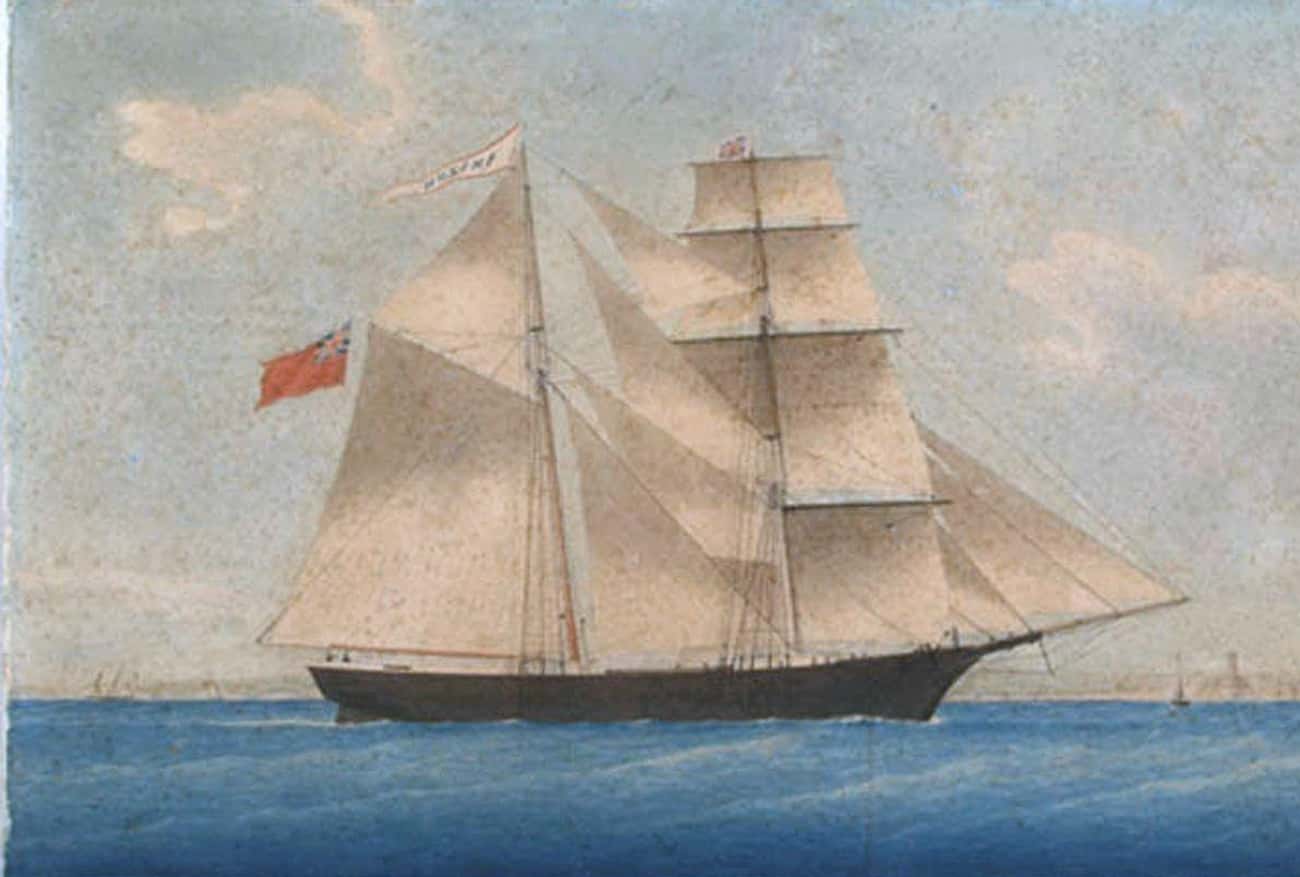 On November 7, 1872, the Mary Celeste left New York for Genoa, Italy. On December 5, 1872, the ship was found abandoned near the coast of Portugal. Everything on board, including the cargo and the crew's belongings, was undisturbed. The last entry in the log book was dated November 25 and the only thing missing was a single life boat. Ten people had simply vanished, leaving behind no trace of what happened to them.
The Lunatic Piran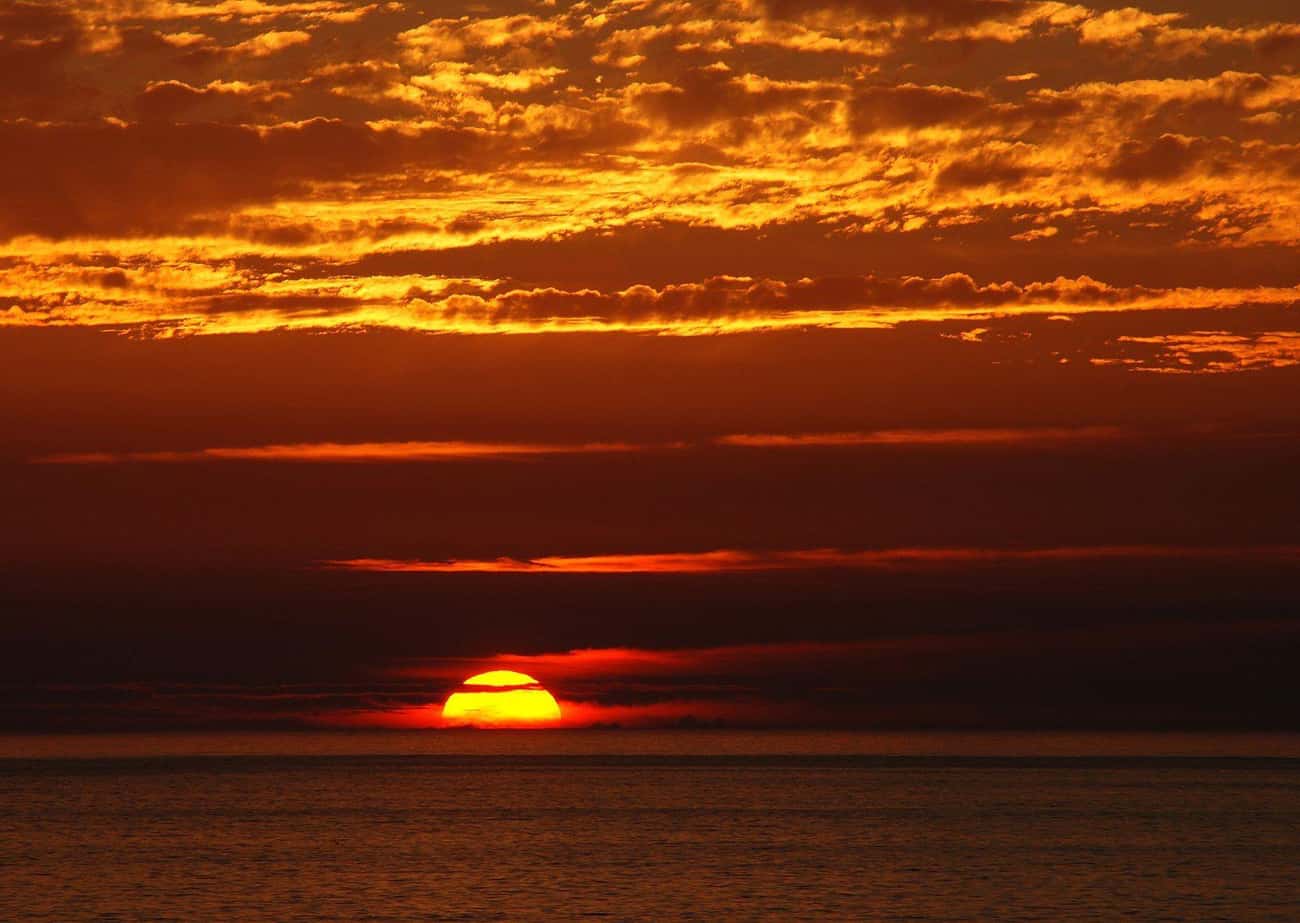 Jure Šterk was an accomplished sailor who had completed a solo trip around the world between 1991 and 1994. In 2007, he set out from New Zealand on another journey. At 70 years old, he was looking to become the oldest man to ever sail around the world without touching land. In April 2009, his sailboat, the Lunatic Piran , was found adrift off the coast of Australia. Its sail was torn to shreds.
The last entry in the log book was from January 1, and Šterk was nowhere to be found.
The Carroll A. Deering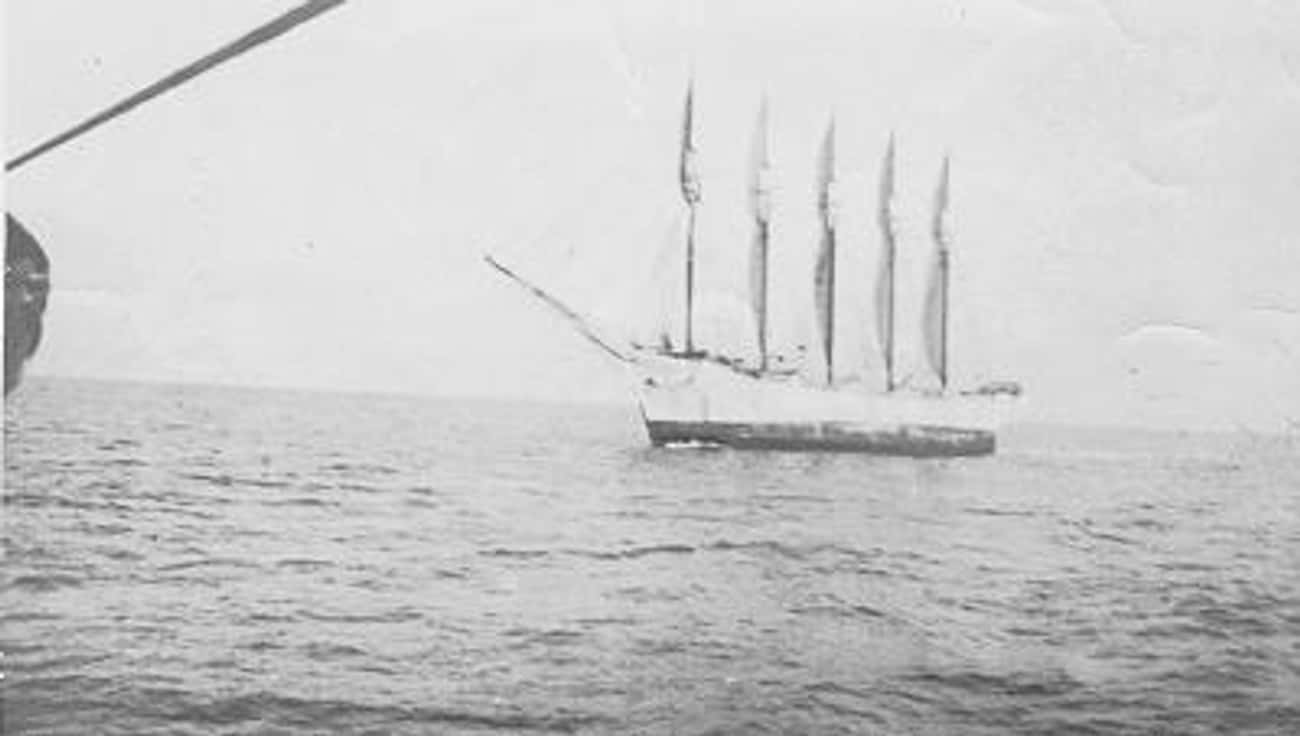 The first half of the Carroll A. Deering 's last journey went smoothly. The schooner delivered its cargo of coal to Rio de Janeiro, Brazil, without a problem. It was the journey back to North Carolina that went wrong.
On January 31, 1921, the boat was spotted after it ran aground off the coast of Cape Hatteras, NC. The water was too dangerous to approach at the time, but when rescue crews arrived on February 4, they found the ship abandoned. The crew's belongings were gone, along with the ship's navigation equipment and logs. Its two lifeboats were missing.
An investigation was launched by five federal government departments, but no one ever figured out what happened aboard the ship.
The MV Joyita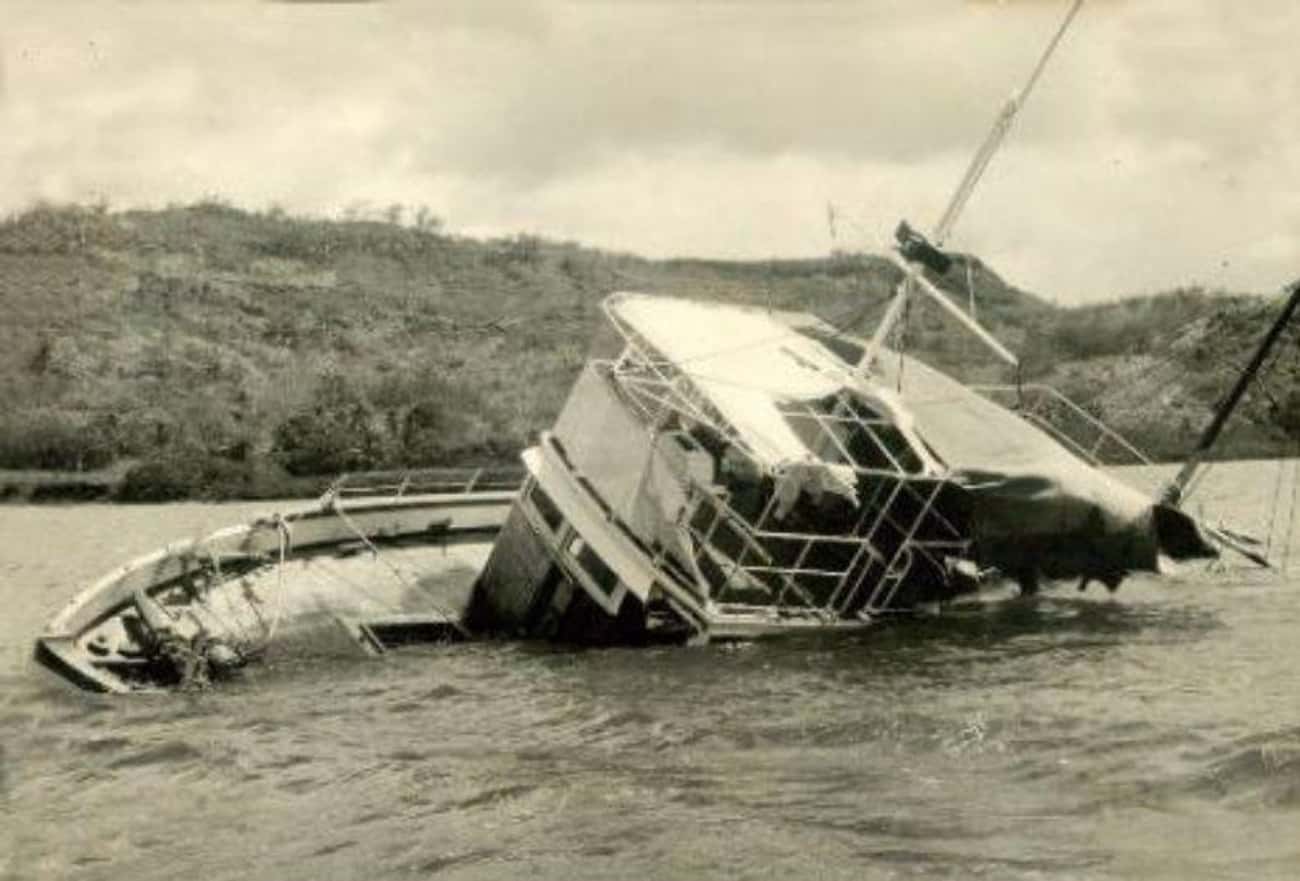 The trip from Samoa to Tokelau was only supposed to take 48 hours. The MV Joyita was carrying twenty-five people, and somehow, over the course of two days, they all disappeared.
There were signs that something was wrong on October 6, 1955. The merchant vessel was due in Tokelau on October 5, and when it didn't arrive, the Royal New Zealand Air Force began a search and rescue operation. But by October 12, there was still no sight of the ship. The rescue mission was called off.
Five weeks later, the captain of another ship spotted the Joyita off the coast of Fiji. It was more than 600 miles west of Tokelau. It was practically laying on its side: thanks to its cork-lined hull, it was nearly impossible to sink, but the ship was clearly wrecked. There was no sign of the captain, crew, or passengers. There were blood-stained bandages found on the deck, and it was clear that the boat had sprung a leak, but no one could figure out why everyone abandoned ship. To this day, it's a mystery that remains unsolved.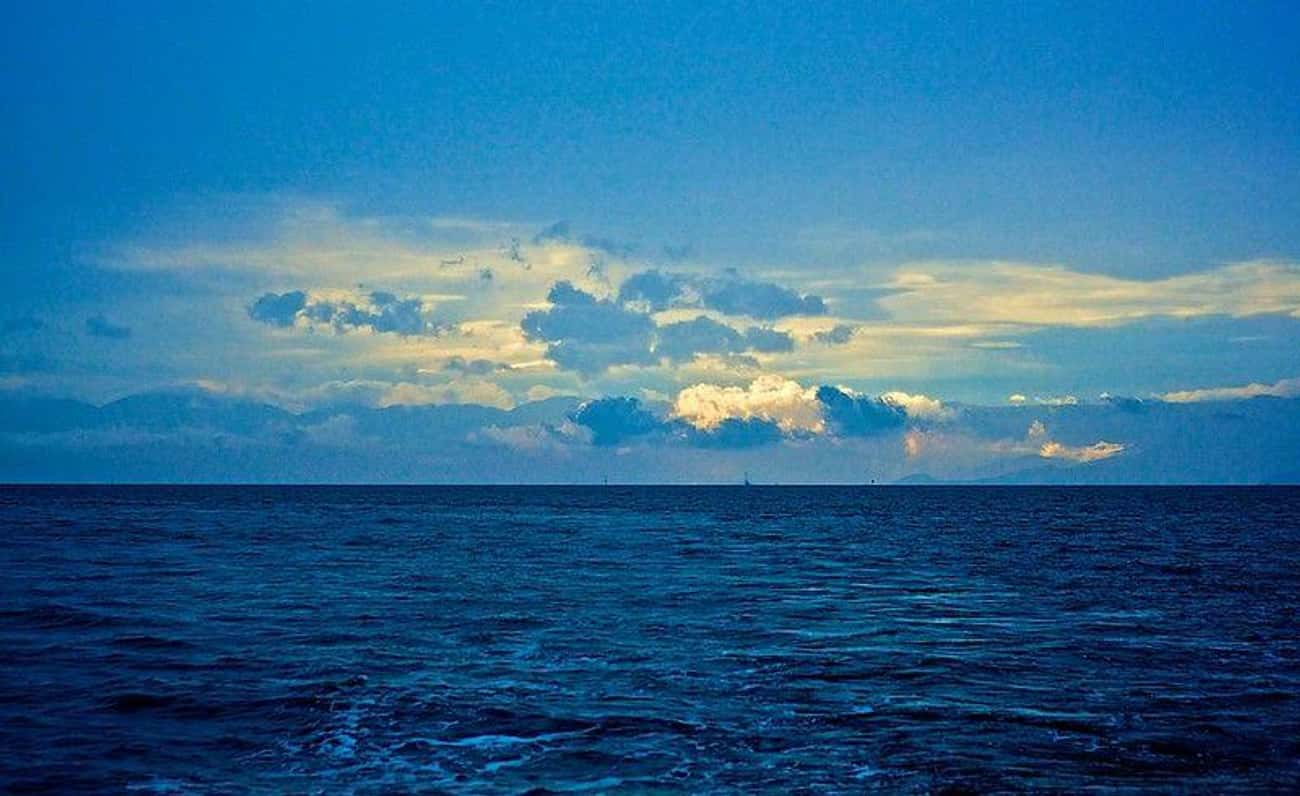 In April 2007, a 32-foot catamaran was spotted by a helicopter off the northwest coast of Australia. The helicopter pilot noticed that the catamaran seemed to be drifting, and no crew was spotted aboard. Two days later, search and rescue teams boarded the Kaz II . There was no sign of the crew.
The Kaz II left Queensland, Australia on April 15, 2007. It was manned by three people: Des Batten, the owner, and Peter and James Turnstead. They had planned to sail around the northern coast of Australia back to Perth, in western Australia, where they lived. But when rescuers boarded the empty boat five days later, they were puzzled. Everything was in its proper place, including the life jackets and the emergency beacon. The only thing wrong was that one of the sails was shredded. And yet, all three men were gone.
There was an investigation, hearings, coroner's reports. In the end, it was believed that one of the brothers had fallen into the ocean while trying to untangle a fishing line. The other two fell in trying to rescue him, and all three drowned. But their bodies were never found, and no one will ever really be sure what happened aboard the Kaz II .
The SS Valencia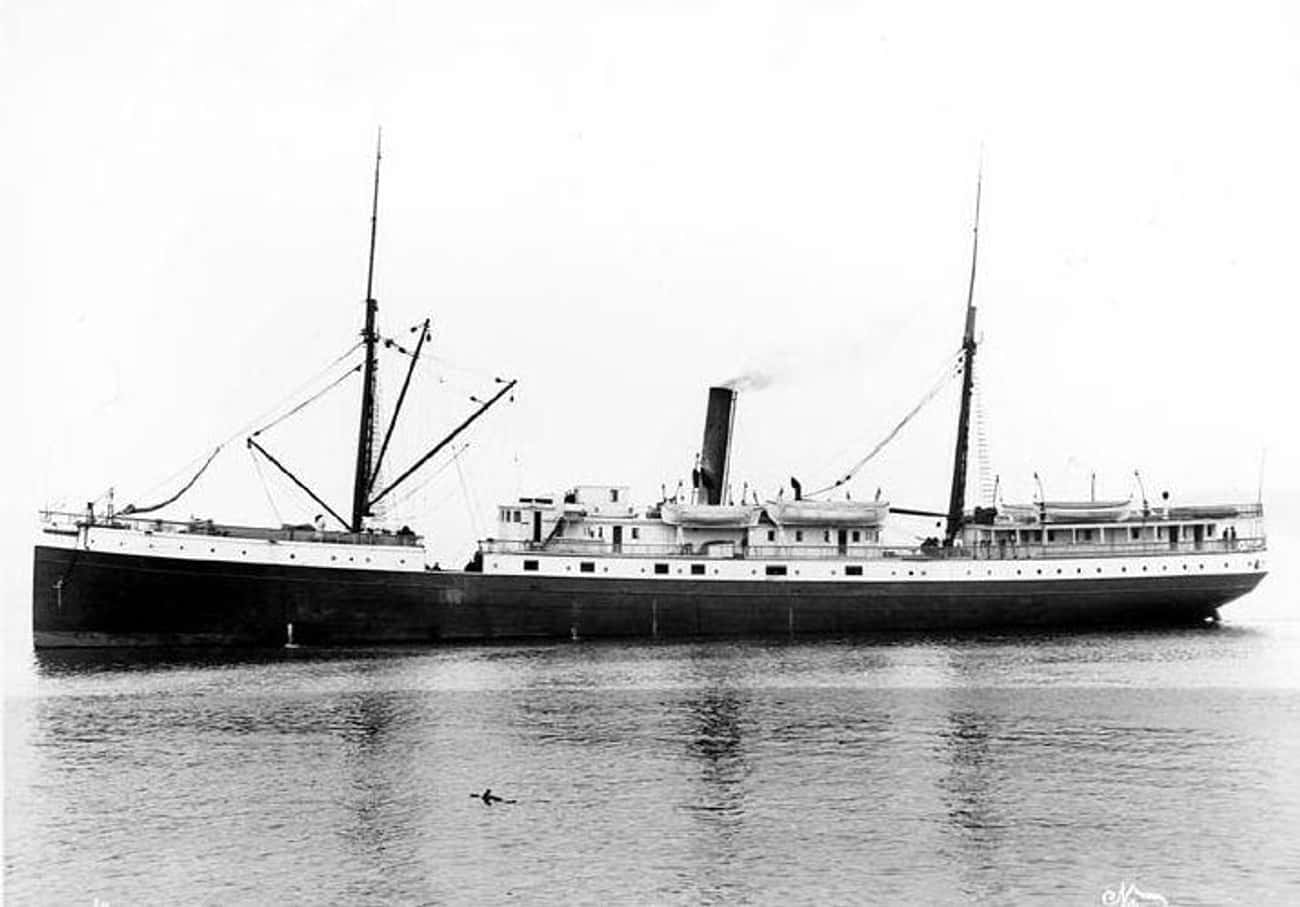 The SS Valencia was a passenger ship that struck a reef on a journey between San Francisco and Seattle in 1906. Over 100 people died as the ship filled with water. The Valencia was equipped with five life rafts; in the aftermath of the disaster, only four were found.
Twenty-seven years later, the last lifeboat was found. It was floating, completely intact, in the Barkley Sound, off the coast of British Columbia, Canada. There was no one aboard, no indication of how it had survived so long at sea. It just appeared, empty, seemingly out of thin air. And the Valencia ? It was left to rot on the reef. For years afterward, sailors claimed they saw it, floating, unmanned, out in the sea.
The Jian Seng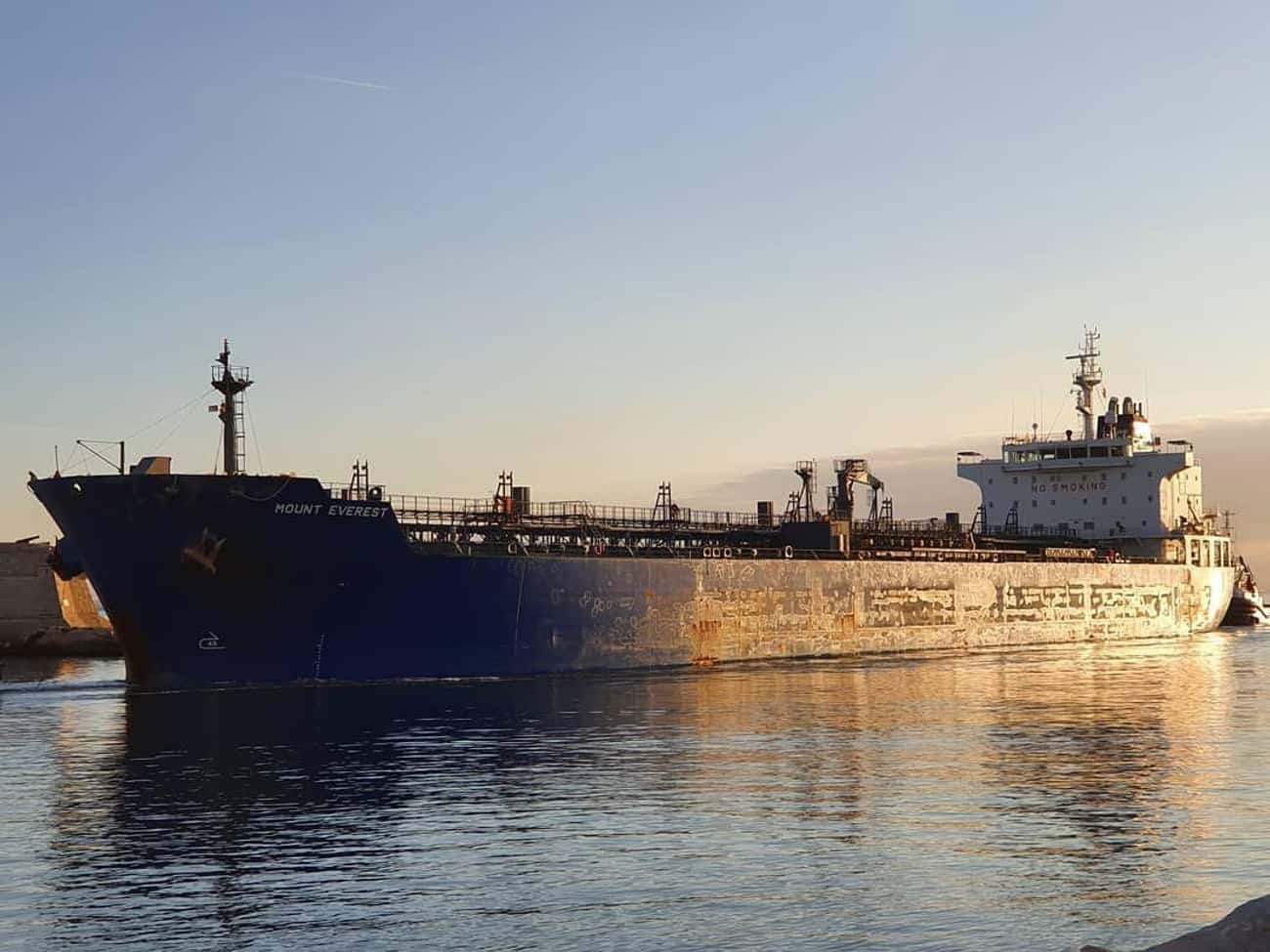 The Jian Seng was a tanker ship found floating near Queensland, Australia in 2006. There was no crew, and weirdest of all, no registration. There was a broken tow line at the bow, and it was inoperable, with the interiors gutted, so Queensland police surmised that it was being towed to a salvage yard.
But they were never able to find out anything else about it: not where it came from, not where it was going, not how long it had been at sea. All they knew was that it was called the Jian Seng and it was adrift, and the rest remained a mystery.
The Ocean Wave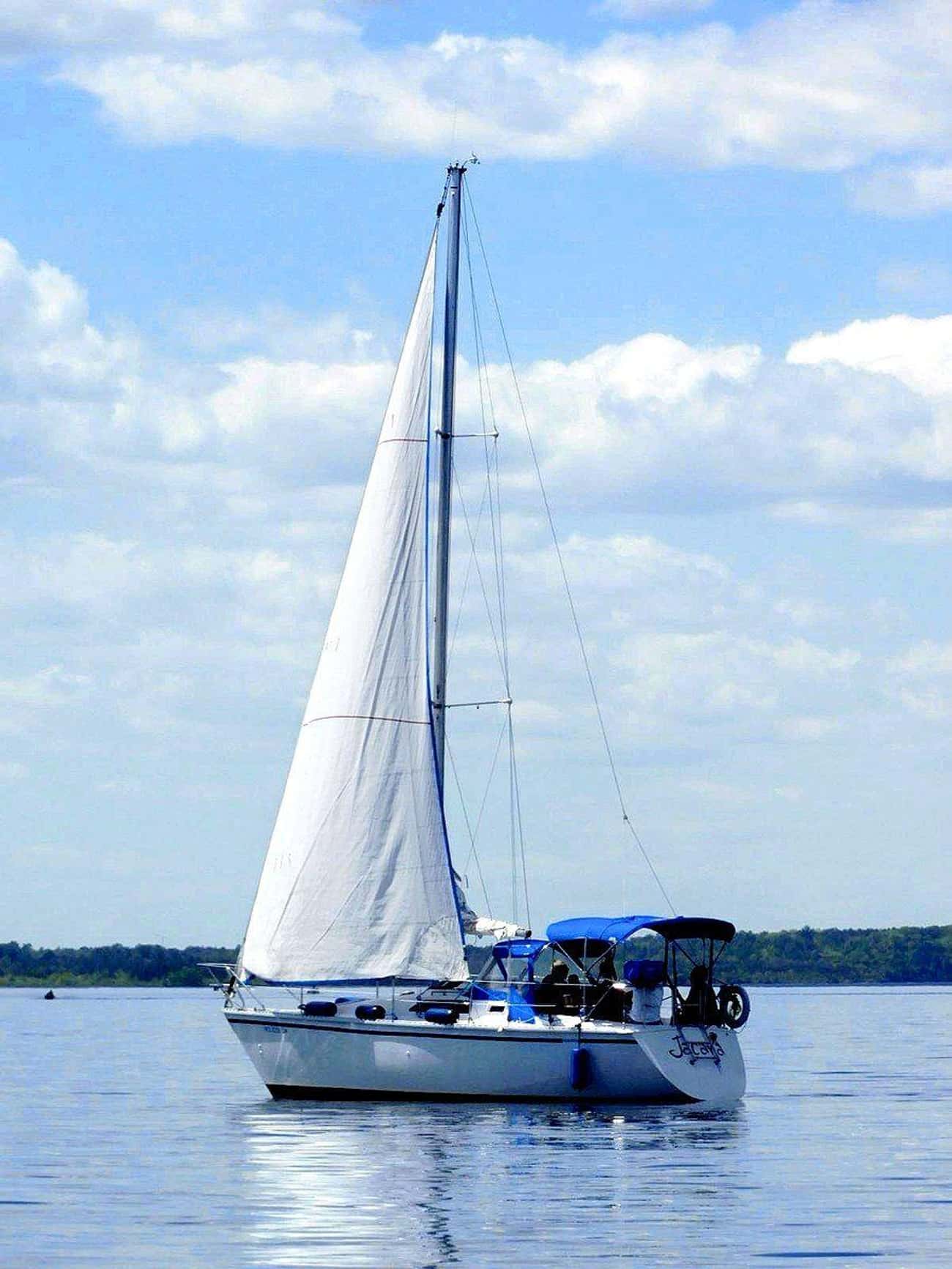 In July 1975, Dutch performance artist Bas Jan Ader set sail from Cape Cod, MA, in a twelve-foot boat. His goal was to set a record for the smallest boat to ever cross the Atlantic from west to east on a solo journey. After three weeks, radio communication with Ader was lost. Ten months later, his ship was found adrift off the coast of Ireland. He was nowhere to be found.
Some people speculate that his journey was his last performance piece; that he had intended to commit suicide once he set sail. Others think he may have accidentally fallen overboard, which is not an unreasonable assumption for an inexperienced seaman. But whether or not his disappearance was intentional, the body of work he left behind has turned Ader into something of a folk legend.
The Lyuobov Orlova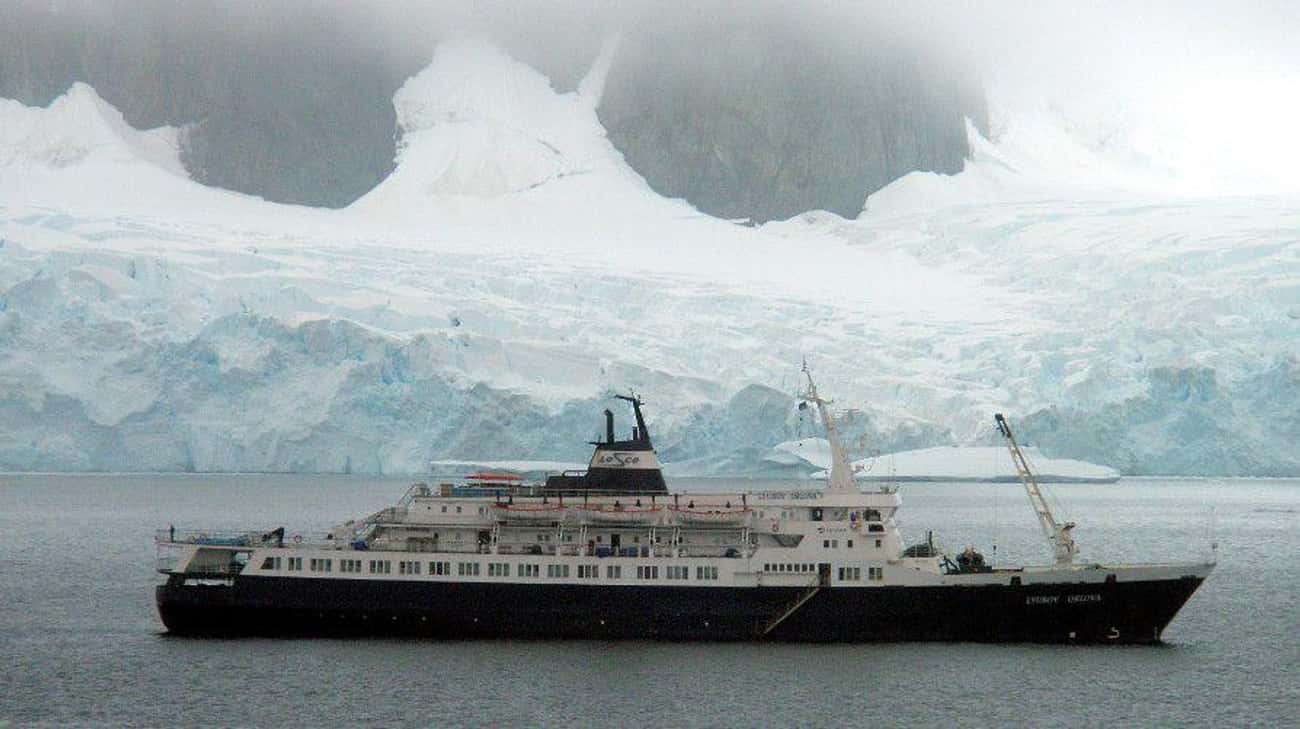 The Lyuobov Orlova was a shipping vessel that was impounded in Newfoundland, Canada, in 2010. Its owner was in serious debt, and its crew hadn't been paid in months. In 2012, the ship was scheduled to be scrapped after being towed to the Dominican Republic. Once its journey was underway, though, the tow line snapped, leaving the Orlova adrift. The Canadian government sent out another tow ship which successfully regained control of the Orlova , but rather than bringing it back to Newfoundland, they just dragged it out into international waters and let it go.
In 2014, it was feared that the ship was going to crash onto the coast of Ireland; a satellite picked up a large mass in the ocean near Scotland, but search crews found nothing. That didn't stop the UK press from running wild with theories about the ghost ship, though. Many articles claimed that the ship's landfall was imminent and it was filled with cannibalistic rats . But the ship was never actually sighted and it is presumed to have sunk.
The SS Baychimo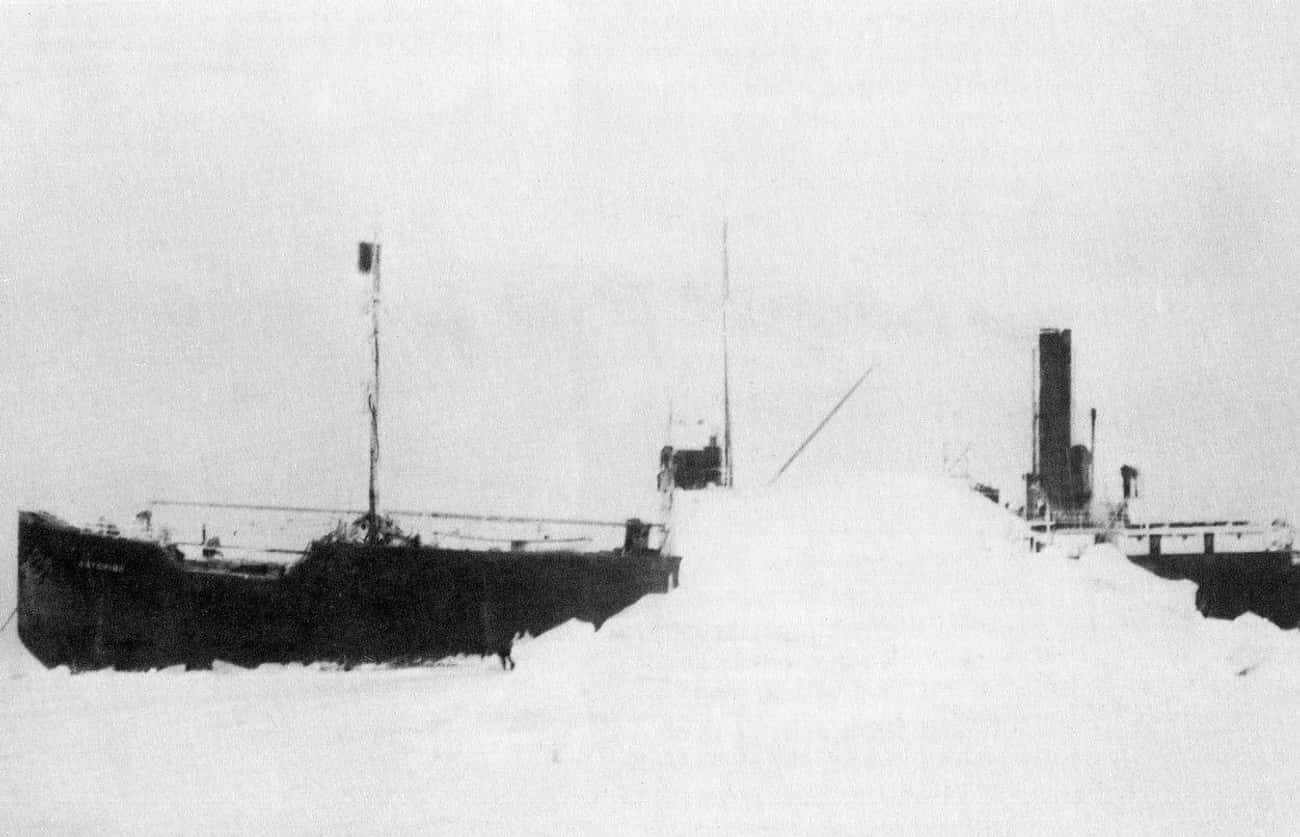 The SS Baychimo was a shipping boat that got trapped in some ice off the coast of Vancouver, Canada in 1931. The crew abandoned ship and sought safety in a nearby town, figuring that they could return to the ship once some of the ice melted. But when they went back two days later, the ship had broken free of the ice and was floating freely in the water. A storm set in and they were unable to board it, eventually losing sight of the ship altogether.
They figured that it had sunk, but later that week, they heard from a local hunter that he had seen it floating 45 miles away. The crew tracked down the ship, but they decided it was too badly damaged to sail. They salvaged some of its cargo and abandoned the ship for good. For the next 23 years, sailors reported seeing the Baychimo floating around the Arctic. It was last seen in 1969, but no one really knows if it finally sunk, or if it's still out there, floating around in the far north.
The Zebrina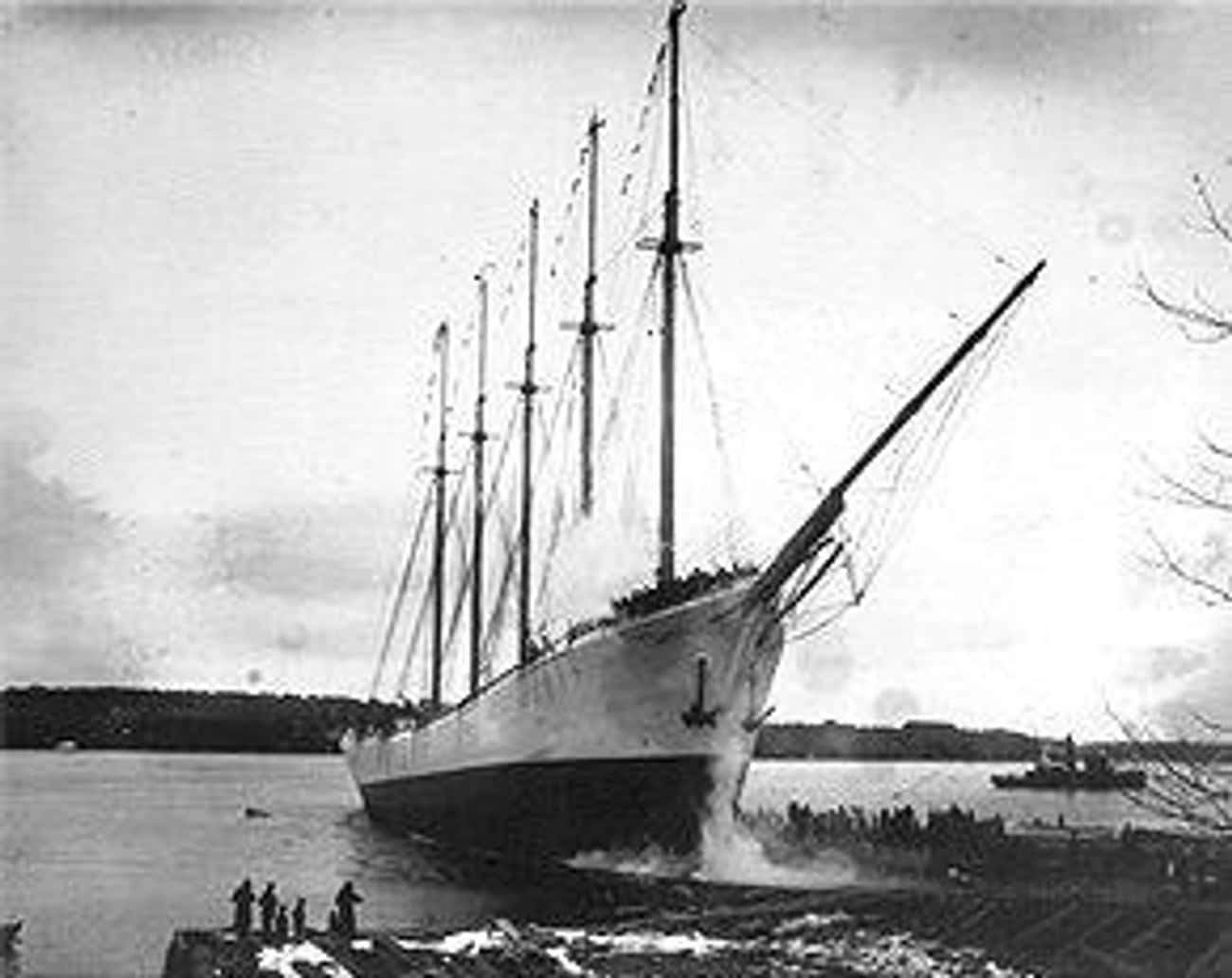 In 1917, the Zebrina left England for France. Only two days after its departure, the ship was found off the northern coast of France. It had run aground, and the captain and crew were missing. The boat was perfectly intact, which led some to speculate that the crew had been held hostage and taken aboard a German U-boat, which was then sunk.
While there is no evidence to support that theory, a ghost ship found during World War I is awfully suspicious.
The High Aim 6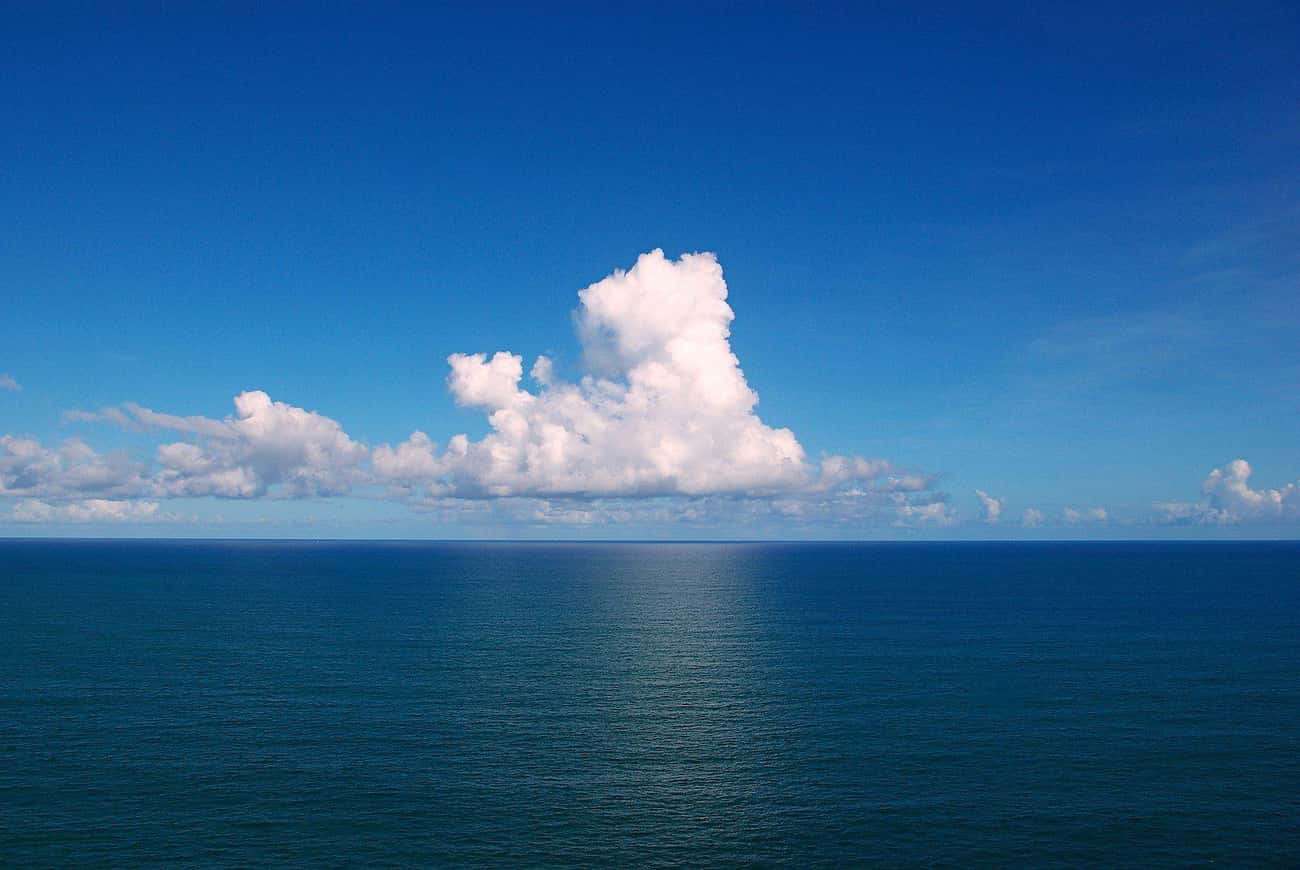 Australia has some serious bad luck when it comes to ghost ships. In January 2003, the High Aim 6 , an Indonesian fishing boat, was found floating off the coast of Australia. The captain, chief engineer, and all ten crew members were missing. The captain hadn't been in contact with anyone since December. Phone records showed that the engineer's cell phone had made numerous calls after the ship was found.
When police tracked down one of the crew members, he said that there had been a mutiny, the captain and engineer were killed, and the crew had gone home. Just another day of murdering and fleeing the scene, NBD. The crew member couldn't explain why the captain and engineer were killed, and no charges were ever filed. The police never found the rest of the crew.
The SS Ourang Medan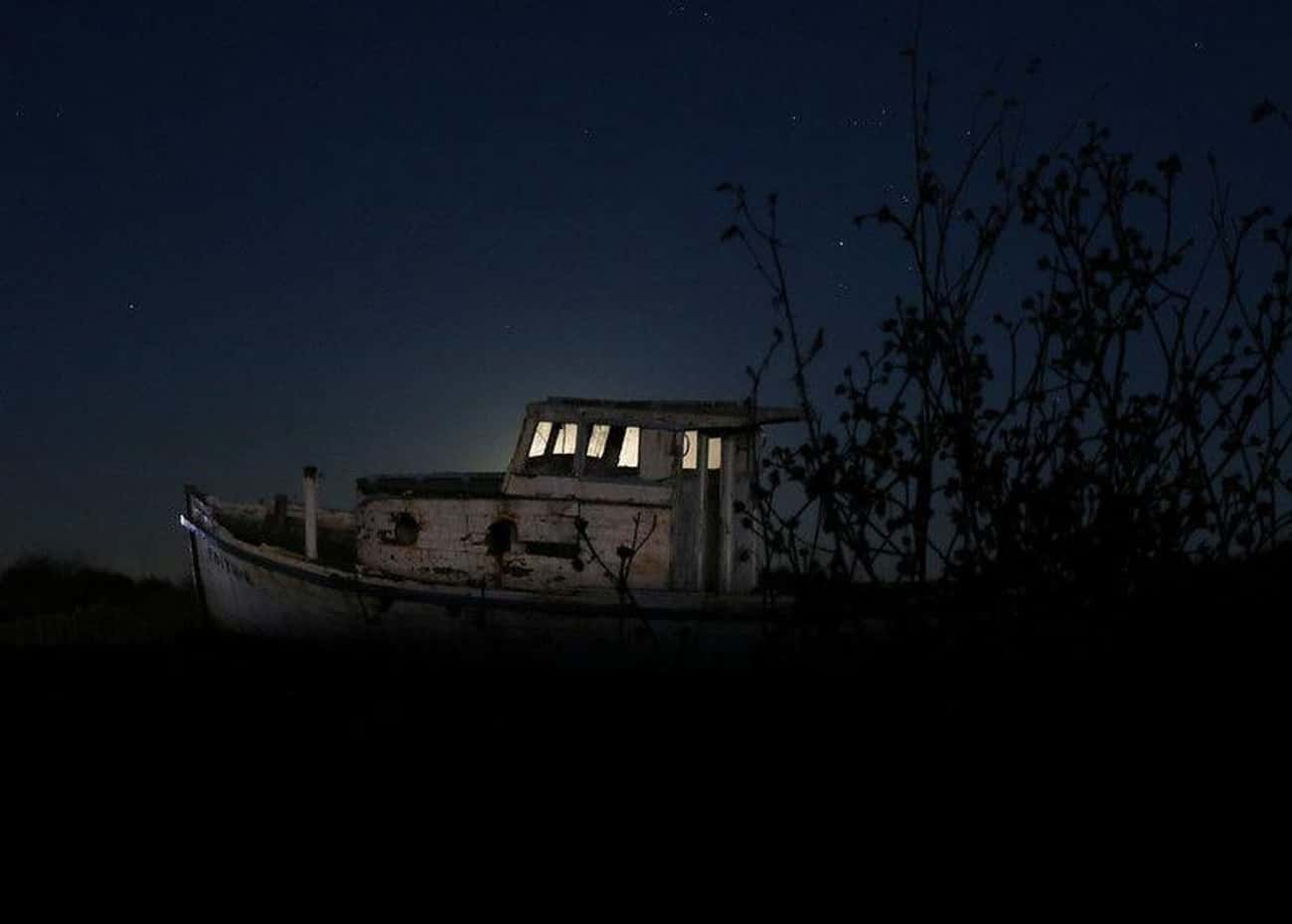 In 1947, the Ourang Medan left China for Puerto Rico. In June of that year, several other ships in the Strait of Malacca, Indonesia, received an S.O.S. from the Ourang Medan . It read, "All officers including captain are dead, lying in chartroom and bridge. Possibly whole crew dead." After a moment, another message was transmitted: "I die."
When the crew of another ship was finally able to board the Ourang Medan , they found all of its crew dead, with terrified looks on their faces. They decided to tow the boat back to land, but before they could do that, the Ourang Medan exploded and sank. Its wreckage has never been found.
There is speculation that the ship was carrying highly toxic chemicals; some even allege it was carrying biological weapons. Many believe that the Ourang Medan is just a myth, that it never existed at all. Maybe it's just sailor's lore, but with a story this good, does it really matter?
Graveyard Shift
Strange True Stories
Pop Culture
Tales from the Internet
Visiting the mysterious empty and sunken vessels of the deep blue sea.