Detroit Evangelical Christian Pastor George William Bogle Sr. dies at 86
Evangelical Christian pastor Rev. George William Bogle was a man of God. 
Hobbies didn't interest him — neither did television nor idle chatter. Of everything, he loved his nightly prayer request radio broadcast and preaching most. In his 86 years of life, the Michigan-based paster touched millions. 
On Feb. 12, Bogle died peacefully in his sleep, at a rehabilitation center weeks after undergoing surgery for neck cancer.   
"Because of all the things Dad did, he won the love of people. And if you travel the circles of the church community in Detroit, there's not many, especially if they're over the age of 25, that have not heard of Pastor Bogle and in some ways touched by him," said Bogle's eldest son, George Bogle Jr. 
The elder Bogle's journey to ministry began with a weekly broadcast, "Night Vision," starting in 1967, that ran for half an hour. In 90 days, the program transformed into a nightly broadcast that lasted two hours. From there, it continued to grow over multiple stations. Bogle would answer prayer requests until 2 a.m.  
More: Karen Hudson-Samuels remembered as Black TV news pioneer and Detroit history promoter
More: Ken Rogers, founding head of Automation Alley in Oakland County, dies at 81
"One call after another, people would call with 'My mom's having surgery tomorrow would you pray,' 'My son's on drugs, would you pray,' 'My marriage is in rupture, would you pray' and he took one call after another," said George Bogle Jr. 
The program's reach continued to grow, and in 1970, the elder Bogle moved with his family to Detroit and opened the House of Prayer, a ministry that drew a racially diverse crowd and was something Bogle was known for. 
"It's the radio broadcast, I'll say, the catalyst, and even the glue, that held a lot of things together," George Bogle Jr. said. 
A few blocks down from the House of Prayer was the Grande Ballroom, known as the heart of rock 'n' roll. In 1977, the pastor bought  the ballroom, his son recalled. There, the pastor would host Christian concerts, with singers like Honeytree and B.J. Thomas, and hold church services.  
The elder Bogle opened two Evangel Christian Academies and three Evangel Church locations; the first opened in Detroit at Stansbury and Grand River, the second on Conner Avenue on Detroit's east side, and the third in Taylor on Pardee. 
In 1978, his ministry started a television program, "The Spirit of Detroit," a live broadcast similar to the radio show
The pastor received two Spirit of Detroit awards, two Mayoral Proclamations and was the subject of the Michigan Senate and House of Representatives Joint Resolution 306.  
Throughout his accomplishments in the Christian community, Bogle remained himself with everyone. 
"My dad was the same guy out of the pulpit that he was in the pulpit," his son said. 
When the senior Bogle wasn't preaching or praying, he spent his time reading books on God, health and current events. He believed in taking care of the physical self, which led him to open the Love My Body Gym and Fitness Center, a place to nurture the bodies and minds of the Christian community. 
The pastor also enjoyed motorcycling around on his Harley, his son  recalled. The father-son duo even rode to North Dakota. However, in six decades of work, his son said Bogle only took about five vacations. Prayer and preaching continued to be his life's purpose.
Shirley Bogle, the pastor's wife of more than 65 years, remembered her husband's energy. 
"He was a blessing and encouragement to many people," said Shirley Bogle. 
She said he'd  return from a long day's work and then turn his focus  to "Night Vision" for three hours of prayer.  
The couple first met in 1954, in her future father-in-law's church. 
A year later, they were married. 
"This year, August 13th, would've been 66 years for us, but we didn't quite make it," Shirley Bogle said.
The pastor was the cherished brother of Sharon, Joe, the late Bill and the late Lucille. He is survived by his wife, Shirley, his children, George Jr., Tim, Tara and Kirk;  his grandchildren, Brent, Blair, Coleton, Rick, Chad and Luke; a great-grandson, Mario; his in-laws, and nieces and nephews.
Memories of the late pastor can be shared with the family at their online guestbook here . 
Contact Minnah Arshad at [email protected] and follow her on Twitter @minnaharshad. 
Support local journalism here . 
The Christian Post
To enjoy our website, you'll need to enable JavaScript in your web browser. Please click here to learn how.
You are using an outdated browser. Please upgrade your browser to improve your experience.
Recommended

Hamas hostage questioned on his knowledge of Islam: 'Convinced I was about to die'

'Panic in the air': Israeli music festival survivors reveal how they survived Hamas massacre

NBC podcast takes aim at far-right 'Christian dominion theology'
Knife attacks occur in France, China after Hamas calls for 'Day of Rage'

Anyone who rejoices over the butchering of babies and children is evil

Armageddon? Not so fast

Israel-Gaza: There's only one solution

Why Colorado Supreme Court hearing cake artist's case is big deal

The rise of AI girlfriends

The ethical bankruptcy of 'moral equivalency'

Stop blaming the Jews

Andy Stanley, Pope Francis, and the idolization of evangelism

7 ways to crank up evangelism in youth

Ask Chuck: Protection from online scams
Detroit evangelical pastor, radio host who reached many for christ, dies at 86.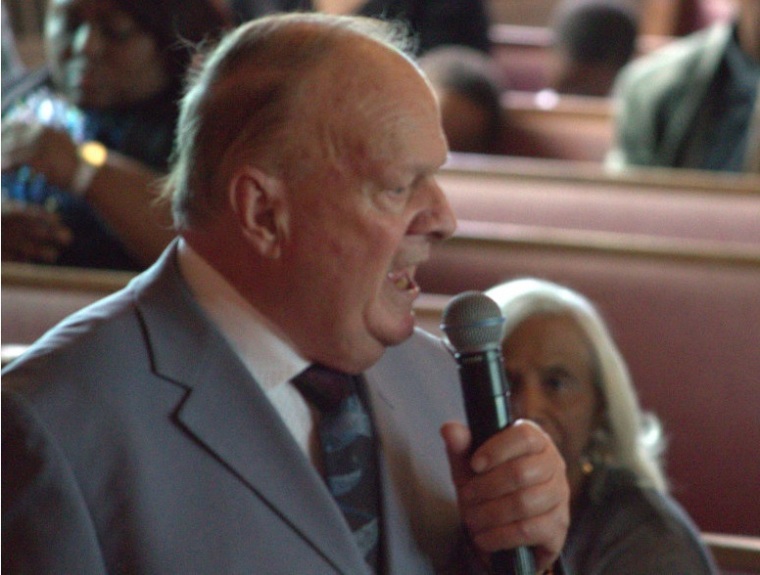 The Rev. George William Bogle, a Michigan-based evangelical pastor who is remembered for his nightly prayer request radio broadcast and is said to have touched countless lives for Christ, died at the age of 86, weeks after undergoing surgery for neck cancer.
Obituaries are pouring in since Bogle died peacefully in his sleep at a rehabilitation center on Feb. 12.
"Because of all the things Dad did, he won the love of people," the pastor's eldest son, George Bogle Jr., said, according to Detroit Free Press . "And if you travel the circles of the church community in Detroit, there's not many, especially if they're over the age of 25, that have not heard of Pastor Bogle and in some ways touched by him." 
Pastor Bogle hosted "Night Vision," which began as a 30-minute weekly broadcast in 1967 but turned into a two-hour nightly broadcast 90 days later in which the pastor would answer prayer requests until 2 a.m.
"One call after another, people would call with 'My mom's having surgery tomorrow would you pray,' 'My son's on drugs, would you pray,' 'My marriage is in rupture, would you pray' and he took one call after another," his son added.
Through Evangel Church in Mt. Clemens, Michigan, which opened in 1964, the Bogles engaged in a wide range of outreach ministries. It was there that Bogle developed the idea for his radio ministry, according to his website . 
As Bogle's program grew, he moved his family to Detroit, where he opened the House of Prayer, a ministry that attracted a racially diverse crowd. Bogle's son told the newspaper that the radio broadcast was the "catalyst" and "glue" that "held a lot of things together" for his father. 
In the 1990s, Evangel Ministries expanded by opening two locations — one in East Detroit and another in Taylor, Michigan. Today, Evangel Ministries has one church located in the heart of Detroit.
"Among his many ministries were a church with three locations, two K-12 academies, a Christian restaurant, gym, singles residence, television and radio broadcasts, coffeehouse ministry at Detroit's legendary Grande Ballroom, an operating farm and kids camp in western Michigan, a community carnival, and various job training ministries for the men of Detroit, including a trucking academy and auto repair shop," his obituary reads. 
Those who benefited from Bogle's radio show have written about their experiences in online obituaries .
"To the family of Pastor Bogle, thank you for sharing your dad with us, as far as I can remember I have tuned in to hear him speak, my mom's household was all God all the time, we grew up in the church," wrote one person who identified as Patrice Love. "It became a part of our everyday life and I always enjoyed listening to him even when I was made to do it as a child I enjoyed him as an adult and later found out my mother-in-law was a fan also. From labor to reward rest well, sir. Enter into the joy of the lord."
Another person, Anthony Clark, wrote that Boggle was "one of a kind."
"[H]is devotion and dedication unmatched by anyone else I know," Clark wrote. 
Yet another person said she could "literally write a book about how Pastor Bogle's life has impacted (my) life because of his faithful service to the Lord."
"There are so many intersections from the school on the east side that my friends would play basketball at to keep out of trouble to my mother who was saved at a New Year's Eve at Second Canaan MBC in 1991," wrote the woman, who identified herself only as Mrs. Clifton. "My mother went home to be with the Lord 3 years ago and I sure do hope she gets to see Pastor Bogle. I'm sure she would tell him how she was so encouraged to live a saved life after having such a traumatic childhood and messy adulthood (she got saved at 37) when she would be up at night unable to sleep so she'd listen to Night Vision."
Was this article helpful?
Want more articles like this?
Help keep The Christian Post free for everyone by making a one-time donation today.
We're sorry to hear that.
Hope you'll give us another try and check out some other articles. Return to homepage.
Free Religious Freedom Updates
Join thousands of others to get the FREEDOM POST newsletter for free, sent twice a week from The Christian Post.
Related Articles

Televangelist Frederick KC Price, founder of Crenshaw Christian Center, dies from COVID-19 at 89

Ed Young reveals daughter struggled with depression; trusting in God after her death
Legendary singer Carman dies at 65; winning 'millions to Christ' was greatest achievement

Rush Limbaugh, who paved way for Christian talk radio, dies after battle with cancer
Most popular.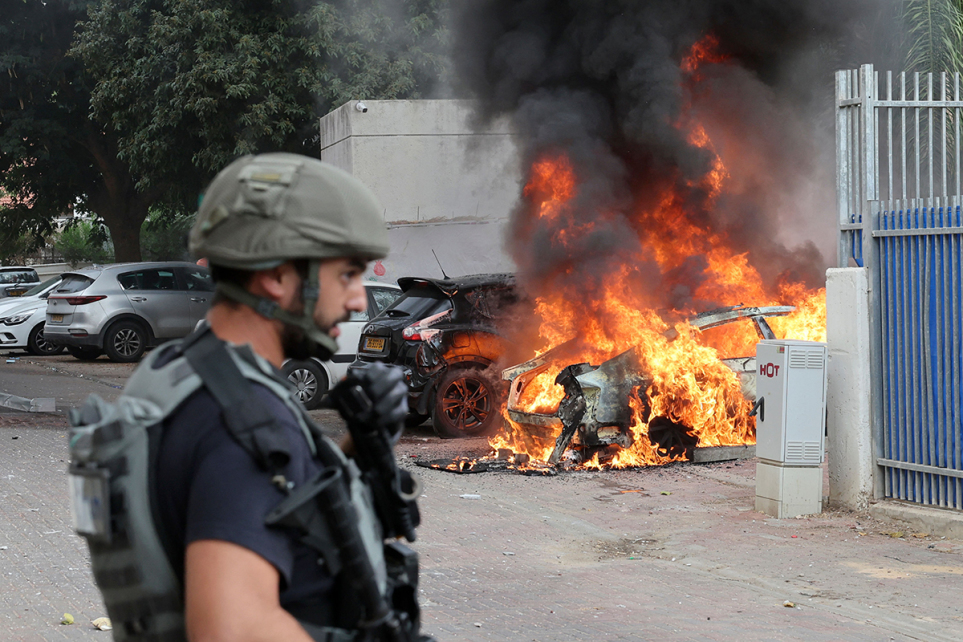 Israel releases images of babies killed by Hamas: 'Depravity in the worst imaginable way'

'Our biggest fright just came to life': Survivors of Israeli kibbutz massacres recount Hamas attack

International Bible Way suspends pastor accused of raping family member 600 times

A religious liberty newsletter that is a must-read for people of faith.
More In Church & Ministries
'We just continually kept praying': Tennessee church group arrives home safely from Israel

SBC leaders spearhead Evangelical statement in support of Israel, condemn Hamas attacks

Church of England House of Bishops agrees to commend prayers for same-sex couples

'Like a revival': UMC bishops talk of 'a future with hope' after over 6K churches depart

David Jeremiah: Christians have biblical mandate to 'stand with Israel,' issues prayer amid 'chaos'
Group of brands.

A unique and lasting tribute for a loved one
Prepare a personalized obituary for someone you loved..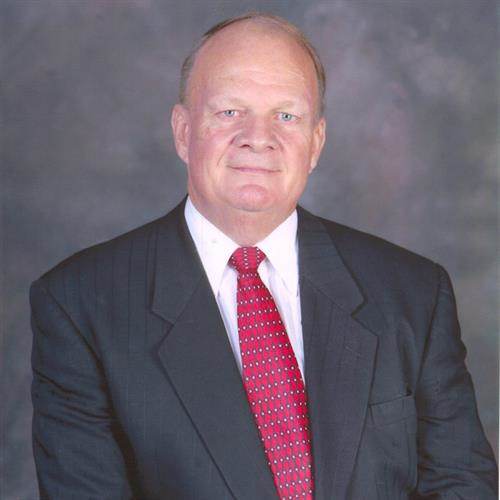 Pastor George William Bogle
April 25, 1934 - February 12, 2021 (86 years old)
Detroit , Michigan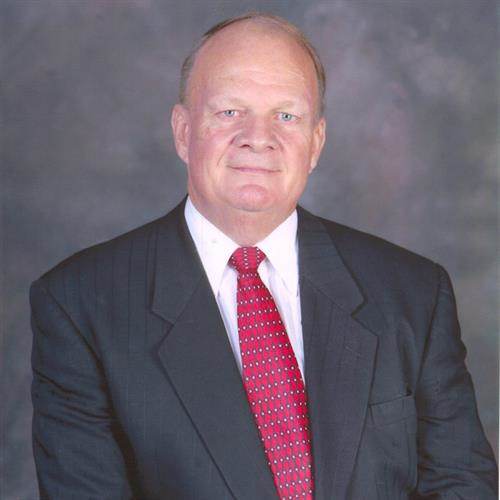 Funeral arrangement under the care of Wujek - Calcaterra & Sons Inc: Shelby Township
Give a memorial tree
Plant a tree
Light a candle
Illuminate their memory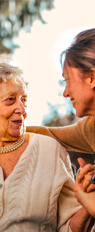 Are you a family member?
Echovita offers a solidarity program that gives back the funds generated to families.
"In loving memory of George W.Bogle I thank you pastor bogle from the bottom of my heart,you will ..."
February 18, 2021 · A candle has been lit · Read more
"A man of integrity. Servant of God who genuinely loved, and served people. He will truly be missed.,..."
February 18, 2021 · Lillian Deese Sandifer lit a candle · Read more
George William Bogle Obituary
With heavy hearts, we announce the death of George W. Bogle (Redford, Michigan), who passed away on February 12, 2021 at the age of 86. Family and friends are welcome to leave their condolences on this memorial page and share them with the family.
He was predeceased by : his siblings, Bill (Fran) and Lucille Griffin (Bill). He is survived by : his spouse Shirley; his children, George Jr. (Julie), Tim (Amy), Tara and Kirk (Ashly); his grandchildren, Rick, Chad, Brent (Agata), Blair (Morgan), Coleton and Luke; his great grandchild Mario; and his siblings, Sharon Middleton (William) and Joe (Joann). He is also survived by his in-laws, and many nieces and nephews.
Pastor Bogle moved his family to the City of Detroit in 1970 to minister to families and communities in need of healing. He hosted a nightly call-in prayer broadcast from midnight to 3 A.M. that touched millions of people over nearly six decades of ministry, and which continues in his stead to this day. He taught that every day of living is a gifted opportunity to know God more, and to walk in victory with Jesus.
Among his many ministries were a church with three locations, two K-12 academies, a Christian restaurant, gym, singles residence, television and radio broadcasts, coffeehouse ministry at Detroit's legendary Grande Ballroom, an operating farm and kids camp in western Michigan, a community carnival, and various job training ministries for the men of Detroit, including a trucking academy and auto repair shop. He was recipient of two "Spirit of Detroit Awards," the highest honor the Detroit City Council bestows, two "Mayoral Proclamations", and was the subject of "Michigan Senate and House of Representatives Joint Resolution #306", which acknowledges "the high esteem in which he is held by the Michigan legislature." His family and flock take comfort and pride in his many accomplishments. Rev. Bogle remained steadfast and faithful: to God and to God alone be the glory.
In lieu of flowers memorial donations are appreciated to Night Vision Ministries P. O. BOX 39241, Detroit, MI 48239. http://www.nightvisionministries.com .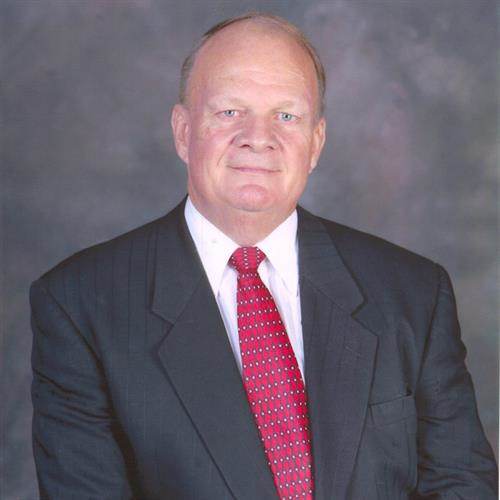 Edit picture
Family tree
Brought to you by
Here are the tributes to George William Bogle.
February 18, 2021
A candle has been lit
"In loving memory of George W.Bogle I thank you pastor bogle from the bottom of my heart,you will be sadly missed but never forgotten.I listen to the broadcast most nights since the early eighties.in your memory i will continue to listen and pray and support your ministry. may god bless the Bogle family and the night vision family."
Lillian Deese Sandifer lit a candle
"A man of integrity. Servant of God who genuinely loved, and served people. He will truly be missed., however I'm looking forward to seeing him one day. My prayers are with his dear wife Shirley, and family. He bore our grief he carried our sorrows for he knew what it was like to be separated from the father. When he cried out my God, my God, why hast thou forsaken me. He feels your pain your agony. Yet he endured the cross despising the shame.. Knowing in the end that you and I would gain.."
Sympathy messages
Would you like to offer George William Bogle's loved ones a condolence message? Write your message of sympathy today.
2 people wrote a message from the heart
500 CHARACTERS

February 25, 2021
William Boyd wrote a sympathy message
"I will never forget the Bogle Family, they changed my life forever at the House of Prayer. I am now 69 years. Never been a good Christian, but thru life I took bits and pieces with me of brother George. I'm thankful I am still a live. Through tough situations in my life, I always remembered the verse I will never leave you nor forsake you. Thank you god for giving us the Bogle family, I'm a better man for it. Just wish I could be a better Christian. B,Boyd"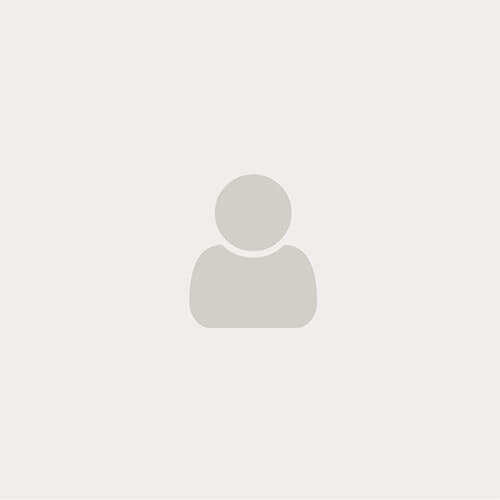 March 16, 2021
George Bogle wrote a sympathy message
"Would love to reconnect. [email protected] "
February 20, 2021
Someone wrote a sympathy message
"I would anticipate, be stirred and blessed doing Kingdom work of the prayer ministry of Pastor Bogle and mature in the Spirit since became Born Again. Kaddish of Pastor Bogle soul with the Eternal one. Blessings to Family and Ministry love Kenya Washington!"
February 19, 2021
Mrs. Elaine Potter wrote a sympathy message
"God grant me the words to express what I am feeling having been informed of this wonderful man's departure to heaven. 1st word I gladly say is REDEEMED praise God Pastor Bogle is face to face with Jesus. Second word SADNESS Dear Pastor Bogle is no longer with us. God be with dear Shirley, George Jr., Tim, Tara, Kirk & the entire wonderful family. The 3rd word is FRIEND Believers we've lost our radio friend companion faithful steadfast dependable comforting nightly leadership voice of prayer! RIP"
Kanisha Flowers wrote a sympathy message
"To the family of Pastor George Bogle , Your family is truly loved , thought of often and appreciated for your labor of love and many years of sacrifice . I pray the comfort of the Holy Spirit be with you all as He promise that He would . I know earths loss is heavens gain. Although he was the voice of Night Vision I also know that the strength , love and support of his family is what gave him the press he needed to continue in ministry for so many years. The LORD bless thee, and keep thee"
February 17, 2021
Carl Daniel Jr. wrote a sympathy message
"To Sister Bogle and Family. My condolence goes out to you all for the great loss you have suffered at the passing of God's faithful servant Pastor Bogle. May you find comfort, peace, and strenght from the one who can give comfort, peace, and strenght, are Lord Jesus. Carl Daniel Jr."
Cherl Daniel Lee wrote a sympathy message
"To Pastor George Bogle family I thank Jesus for the Calling, Love and Faithfulness of your family's dedication and Pastor Bogle ministry he preached the anointed word of God which increased my faith in God My family and I served at Evangel through Children church ministry and being a prayer counselor off the air for five years with the anointed prayer warrior and prophet We will truly miss Pastor Bogle and many prayers for the Bogle family and the Prayer broadcast ministry Love You in Christ"
Daphane Lee wrote a sympathy message
"Pastor Bogle was a blessing to me when I first moved to Michigan in the early 90's. May you be comforted in knowing that he was used by the Lord to be a blessing to so qmany. You all are in my prayers, Daphane L."

Alexander Glover wrote a sympathy message
"Pastor Bogle Legacy will continue impact the present and future members of the Body of Christ. He was an Awesome Spiritual Father too many. Prayers are with Bogle Family Alex & Amanda"
February 16, 2021
Nora Simmons wrote a sympathy message
"Pastor Bogle held the light and was a great inspiration for Detroit and the radio network for so many decades that it feels like The Lord is so soon to come that he has gone. Pastor Bogle blessed me when I was a young adult with one of his great sermon that freed me from having church burnout. It was about single working women with children being at the church every time the church door is open, that our ministry is to the children. God Bless The Family. Nora Simmons"
Patti McPhail wrote a sympathy message
"I am a police officer in Ontario, Canada. I listened to Pastor Bogle's prayer Ministry for over two decades while serving frontline. He prayed for me many times over the years, for God's hand of protection to be upon me, for the wisdom, courage, compassion and grace I needed to do my job while serving Our Lord and Saviour to the best of my ability. I will forever be grateful to Pastor Bogle for his unfailing dedication and commitment to Nightvision. Lord comfort and bless his dear family."
Maija Dravnieks wrote a sympathy message
"He was a pillar of the spiritual community and a comfort to many , may he be remembered and honored always . ~ Maija"
Make sure relatives of George William Bogle know they have sympathy messages here.
Detroit World Outreach Church www.facebook.com/DWOChurch/videos/1324731617906992 48239
Funeral service
Woodside Church www.facebook.com/butch.alvarez.7/videos/3814309761923166 48239
Authorize the original obituary
Authorize the publication of the original written obituary with the accompanying photo.
Allow George William Bogle to be recognized more easily
Increase the accessibility of loved ones to show you their sympathy
No advertising will be displayed on this page.
Receive obituaries from the city or cities of your choice.
Find answers to your questions
The importance of saying "I love you" during COVID-19
Effective ways of dealing with the grieving process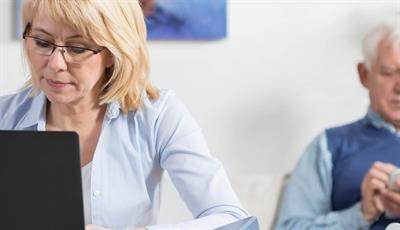 Solutions to show your sympathy safely during the Covid-19 pandemic
Share guestbook to family
Send obituary by email.
'A church-jacking': Pastor cuffed, detained after group changes locks on Detroit church
Detroit — A battle over control of a Detroit church came to a head recently when members of one faction changed the locks on the westside house of worship, sparking a confrontation that ended with the pastor of the opposing group handcuffed in the back of a police squad car and later claiming officers had "aided in a church-jacking."
Police officials say they're investigating a complaint that was filed by 180 Church Pastor Lorenzo Sewell following the June 7 incident outside the church at 13660 Stansbury near Grand River. Sewell claims officers took the side of a group called Stand With Evangel by cuffing and detaining him in the car for about a half-hour.
Stand With Evangel member George Bogle, whose father founded Evangel Church in 1968, said an appeals court ruling last year gave his group control over the church and insists Sewell "lost his kingdom and now refuses to leave after we fired him."
Sewell's attorney, Todd Perkins, on June 12 filed an emergency motion in Wayne County Circuit Court seeking a temporary restraining order. Judge Kathleen McCarthy on Saturday granted the order "giving me my church back," said Sewell, who held services in the facility Sunday.
Replied Bogle: "It was an ex parte hearing, meaning we didn't get to give our side, and (Sewell) is claiming he's a tenant who was improperly put out." Bogle said a June 29 hearing has been set. "We'll get to tell our side then," he said.
Sewell, who was elected pastor by the church board in 2018, said he was illegally banned from his facility after the locks were changed, and that he had to hold services in various locations.
"We had to have Bible study in the methadone clinic," said Sewell, who preached Wednesday night to about 40 worshipers in the Clinton Street Bethlehem Church annex, four miles east of the Stansbury building. "Those police officers watched them change my locks and handcuffed me when I protested. They aided in a church-jacking."
According to Perkins' motion, Stand With Evangel served Sewell with a notice in May telling him to leave the church property, but the filing said the notice wasn't legal.
"They can't just show up with a piece of paper and evict someone," he said. "I believe my client has been violated without due process and has used the Detroit Police Department as the unlawful muscle."
The Detroit Board of Police Commissioners' Office of the Chief Investigator has launched a probe into why Sewell was detained by the 2nd Precinct officers. Detroit police attorney Grant Ha said there's also an ongoing "command investigation" that includes reviewing the officers' body-worn cameras.
The Rev. Jerome Warfield, the office's chief investigator, said his office received the complaint, and he expects the probe to wrap up within 30 days.
Ha said he met via Zoom last week with attorneys from both factions and said no agreement could be reached.
"We tried to amicably come to a solution, to no avail," Ha said. "I suggested they go to court where this rightly belongs because it's not a matter for police."
The confrontation outside the church, a portion of which was captured by a surveillance camera mounted near the front entrance, was the culmination of a years-long fight over whether the church's decisions can be made by its members or board. The Michigan Court of Appeals last year upheld a Wayne County Circuit Court ruling that found the members had control over church matters.
"The members don't want Sewell as the pastor, so after the appeals court ruling we voted him out and served him with his termination papers — but he refuses to leave," Bogle said. "We went to the police before we changed the locks and showed them the documentation that we had control of the church."
Sewell arrived at the church as the locks were being changed, with officers from the 2nd Precinct already on the scene. What happened next is in dispute.
"I walked up to the church and said my name's on the building," Sewell said. "I had the church key in my hand, and before I could put it in the door, the police said, 'Put your hands behind your back.' They cuffed me and detained me in the back of the car for about 30 minutes, then they told me I wasn't the pastor anymore."
Bogle said Sewell "showed up and was very aggressive, and tried to push past the police, so they put him in the car for a while to calm him down."
The surveillance camera footage provided by Sewell is without sound. The video shows police officers and others milling around the entrance before an officer leads the pastor to a car with his hands cuffed behind his back. The footage does not show what happened prior to Sewell being cuffed, since the interaction happened off-camera.
Lev Montgomery, an elder with 180 Church, said the dispute has prevented the church from carrying out its mission.
"This is a shame because our church serves the urban community in many ways," Montgomery said. "There are needs that aren't being met because of all this. We help people get medical and dental service, and all sorts of other services. We're trying to minister our of our church, but we're locked out."
History of a rift
The dispute goes back to the founding of the church 55 years ago and revolves around how the church is governed.
When George Bogle Sr. established Evangel Church in 1968, the "constitution stated that governance of the Church would be vested in the Church's members, and that the Church's leadership would be charged with carrying out the will of the members," the May 26, 2022, Michigan Court of Appeals ruling said.
The senior Bogle, who died in 2021, for years hosted "Night Vision," a radio show in which listeners called in prayers. He also hosted "The Spirit of Detroit," a live religious broadcast that aired during the 1970s-80s on the former WGPR (Channel 62).
"My father was a very well-known minister in Detroit," Bogle said. "He stayed on as founding pastor until 2017, and retired when he was 80."
In 2018, the church board of elders named Sewell senior pastor.
"When Sewell was selected by the (church board of elders), it was not presented to the members," Bogle said. "At one time, this church had 700 members, 500 of whom would show up to services on any given Sunday. After Sewell became pastor, about half the membership left. He'd fired a bunch of people ... without notifying the members and acted like a dictator."
Bogle said the church was established to be member-driven.
"My father specifically set up this church so that the members had 100% say over church business," Bogle said. "He could've set it up so that he had complete control, but he clearly wanted this to be a member-driven church."
In 2011, prior to Sewell's arrival, the constitution was amended to change the church's power structure.
"Under the 2011 amendments, the church's governing board — now referred to as the board of elders — would select who was to serve as senior pastor of the church," the Michigan Court of Appeals ruling said. "In turn, the senior pastor would nominate members to the board of elders, and the sitting board of elders would then confirm or deny the nomination by majority vote."
Then in 2019, the church's constitution and bylaws were amended again, this time "explicitly stating that the church's members had no voting power; any vote of the membership would only be advisory," according to the court ruling.
In 2020, Bogle's group sued Sewell in Wayne Circuit Court, alleging that the board of elders had adopted the 2019 amendments without church members' consent. The lawsuit asked the court to rule that the church had been established on a "membership" rather than "directorship" basis as defined by the Michigan Nonprofit Corporation Act. The filing argued that if the church had been established on a membership basis, it would render the 2019 bylaw amendments invalid.
Sewell's group contended that the church had changed into a directorship-based organization under the 2011 and 2019 amendments, and that the court should avoid getting involved in the matter because of the "ecclesiastical abstention doctrine." The doctrine was established by a 1976 U.S. Supreme Court ruling that prevents courts from adjudicating claims that a church didn't follow its own rules and internal policies.
But the Michigan Court of Appeals ruled that the ecclesiastical abstention doctrine didn't apply to the question of how Evangel Church had been set up. That question, the court ruled, was a corporate law question.
The ruling added: "Resolving the parties' dispute did not require the trial court to interpret any of the Church's religious doctrine or to pass judgment on what it believed to be the form of corporate governance most in line with the Church's discipline or values. It simply required the trial court to apply Michigan statutory law against the language of the (articles of incorporation)."
In January, the church members voted Sewell out as senior pastor, but in a recent court filing, Perkins argued that the vote was invalid because only certain members were allowed to participate.
"I just want my church back," Sewell said.
That's not going to happen, according to Bogle.
"The members fired him, but he refuses to go away," Bogle said.
(313) 222-2134
Twitter: @GeorgeHunter_DN
Our Beliefs
As with all the ministries initiated under Pastor Bogle; NightVision addresses the practical side of living as a Christian on this earth.
(The following is under the assumption that the reader has already accepted Jesus as their Lord & Savior)
We believe that all of us have 2 sides to our lives: 1) a natural side, and 2) a spiritual side.   We believe both sides of living have been given to us by God our Father; and that it's His desire for us to become victorious in both.
How to do that is a question nearly every thinking Christian ponders. It's likely you've asked yourself: Why am I here?  What does God want me to do?  What is His plan for me?  How do I balance all the responsibilities I have in the natural side of living (IE…marriage, parenting, work) with my spiritual walk with God?
We don't proclaim to have all the answers.  Figuring these questions out is part of the Christian experience.  It's the process and the growth that God is calling us into.  What's unique about NightVision is that we acknowledge the natural side of life and how we are working out our salvation together.  You'll hear us often say "all of us are on the same path, just at different parts of the journey".  Some of us are at the beginning, some of us are in the middle, and some are nearing the end of that journey.
All of us have garbage in our lives (sin) that needs to be overcome.  Not forgiven, as Christians forgiveness is already ours through the grace of Jesus Christ. What we're referring to is the victory that comes from overcoming.  The Bible has much to say about being an overcomer. The term overcomer  is especially prominent in the book of Revelation, where Jesus encourages His people to remain steadfast through trials ( Revelation 2:26 ;  3:21 ;  21:7 ). First John 5:4–5 says, "For whatever is born of God overcomes the world; and this is the victory that has overcome the world—our faith. Who is the one who overcomes the world, but he who believes that Jesus is the Son of God?"
Overcomers are followers of Christ who effectively resist the power and temptation of the world's system. An overcomer is not sinless, but they do hold fast to faith in Christ until the end. He or she does not turn away from God when times get difficult.  Instead, overcoming is accomplished by getting close to God and relying upon Him for direction and strength as we live our lives ( Proverbs 3:5–6 ; 2 Corinthians 12:9 ).
The Greek word most often translated "overcomer" stems from the word  nike  which, according to  Strong's Concordance , means "to carry off the victory. The verb implies a battle." The Bible teaches Christians to recognize that the world is a battleground, not a playground.  However, God does not leave us defenseless.  Ephesians 6:11–17 tells us that the armor of the Lord is available to all believers. We're told to "stand firm." Sometimes all it takes to overcome temptation is to "stand firm" and refuse to be dragged into it. James 4:7  says, " Resist the devil and he will flee from you ." An overcomer is one who resists sin in spite of what lures Satan uses.  The lures that get us, expose the "garbage" we need to get out of our lives.
The apostle Paul wrote eloquently of overcoming in Romans 8:37 " In all these things we are more than conquerors through him who loved us ."
NightVision is a ministry where believers unite to learn, grow, overcome, and bear fruit.  We believe there are specific fundamentals we all need to incorporate into the growing process.  These fundamentals aren't inclusive of everything we need to do, God has many ways of communicating, revealing and teaching us.  However, these fundamentals are essential and will surely be present in any overcomer's life.  We often refer to them as the ABC's, they are:
A)   Read God's Word
B)  Spend time in personal prayer
C)   Take Action to Bear Fruit
D)   Engage in corporate fellowship…IE attend a church.
Statement of Faith
Church Leadership
Church History
Church Calendar
In 1955, after venturing from his father's ministry, Pastor George W. Bogle started Faith Gospel Temple. Newly married, Pastor Bogle and wife Shirley Bogle diligently labored in ministry together. Within ten years Faith Gospel Temple had grown to capacity and a new church was constructed.
 In 1964, the doors to Evangel Church opened. Located in Mt Clemens, Michigan on Joy Boulevard, this church's evangelical focus would guide the Bogles to a wide range of outreach ministries. The vision of a radio ministry, purposed to reach the metro Detroit area with the Gospel of Jesus Christ, was birthed. In 1967 Prayer Time had reached the radio airwaves and a journey of prayer began. This was to be just the beginning of the church's commitment in ministering to peoples' lives through prayer.
In 1970, Evangel Church moved from Mt. Clemens to Detroit, and took on a name that truly reflected the heart of the ministry, "The House of Prayer." The church's passion for outreach was reflected in the diverse group that it attracted. Its continuing mission to reach the greater Detroit area with the Gospel spilled onto the television airwaves in the late 70s and continued until the mid-90s.
Also in the 90s, now called Evangel Ministries, the church expanded its walls to reach even more of its neighboring areas. It opened two locations, one in East Detroit, and also one in Taylor, Michigan. As the 21st century began, the church had a dynamic staff of ministers headed by Pastor Christopher W. Brooks.
 In 2003, Pastor Bogle selected, then Executive Pastor, Christopher W. Brooks as Senior Pastor and Pastor Bogle became Pastor Emeritus; empowering Pastor Brooks to continue the vision. Today, Evangel Ministries has one central church, located in the heart of Detroit. It is surrounded by the construction of a beautiful new campus that hosts many evangelical ministries such as the Love Your Body Health and Fitness Center, which is a ten thousand square foot facility that provided health and fitness opportunities to the Christian community six days a week.
Since its founding in 1964, Evangel Ministries has created many innovative programs that have uplifted, restructured, and revolutionized the lives and families of its members. Though its purpose has always been to bring the Gospel of Jesus Christ to the unsaved, Evangel Ministries is also committed to offering programs and support services toward the continued betterment of those already saved. Now under the leadership of Senior Pastor Christopher W. Brooks the standard and vision remain the same. The uncompromised Word of God is still being sent out daily through the airwaves, and Evangel Ministries is still committed to praying for the saved and unsaved alike.
For more than four decades, Evangel has promoted the development of its members, the Detroit community, and the Body of Christ at-large through two Christian academies, a Bible College, Job Training and Placement, missionary programs, food and charitable outreaches, radio/television/audiotape ministries, and prison outreaches.