Nike Launch The Phantom Ultra Venom
Right, this one's a bit special. This here is the Nike Phantom Ultra Venom, a limited edition boot that pays tribute to past Hypervenom models, combining them with the Phantom to serve as a glimpse into the future of the silo.
Back in 2017 Nike gave unto the world the Mercurial Vapor Flyknit Ultra , one of the best limited edition releases in recent memory and a sign of the direction the silo was set to head in in the future. Now, five years on, we get a follow up of sorts with the Mercurial making way for the Phantom, although with something of a twist: as much as this may be a glimpse into the future, it's also an homage to the past and the origins of the silo we have today.
The current Phantom GT II is a direct descendant of the Hypervenom line. After three models, the Hypervenom gave way to the Phantom Venom and Phantom Vision, which were then in turn combined to give us the Phantom GT, which is now on its second iteration. Despite the evolution, the Phantom has always held true to the fundamental aspects of the Hypervenom, and now the Phantom Ultra Venom arrives as a special edition dose of nostalgia, built from innovation.
So getting down to the nitty gritty, the Phantom Ultra Venom is a proper all-rounder, bringing together agility, speed, touch, and power under the Phantom name. Presented in a "Black/Black Bright Citrus" colourway, following suit with the Mercurial Vapor Flyknit Ultra, and the main calling card is the fact it's once again constructed from Flyknit, with the lightweight layers combining with NikeSkin, while Flywire cables ensure a secure, locked-down fit.
A key identifier of the Hypervenom was always the trademark texturing, which gets a new take here so that the boot continues to offer superior control while its also able to generate extreme spin.  
Down below, and the Hyper-Reactive soleplate from the Hypervenom 3 makes a triumphant return, allowing your forefoot to flex naturally in multiple directions, providing a springy, responsive feel. It's specifically designed to maintain good contact with the ground when cutting and turning, and it was always a favourite of professionals – for good reason.
So there you have it; a glimpse into the future wile nodding to the past, all wrapped up in a sleek presentation and ready to absolutely dominate on pitch – if you dare wear them on pitch, that is.
Pick up the Nike Phantom Ultra Venom exclusively at prodirectsoccer.com  
Nike Phantom Ultra Venom www.prodirectsoccer.com
Related Articles
Nike drop a second colourway for the nike phantom ultra venom.
Football Boots | 14 October 2022
Nike Launch The Phantom GT
Football Boots | 3 August 2020
Nike Launch The Mercurial Vapor Flyknit Ultra
Football Boots | 4 September 2017
Nike Air Presto Ultra Flyknit
Sneakers | 15 April 2016
A Closer Look at the Nike Hypervenom Phinish 3
Football Boots | 31 January 2017
Nike Launch The Phantom 3D
Football Boots | 5 April 2021
In Conversation | Eden Hazard Launches Nike Mercurial Vapor Flyknit Ultra
Interviews | 4 September 2017
Nike Launch The All-New Phantom Luna
Football Boots | 7 June 2023
Nike Drop The Next Generation Phantom GX
Football Boots | 9 December 2022
Nike HyperVenom Phantom "Hyper Crimson"
Football Boots | 15 September 2014
Nike Launch The Phantom Fire Pack
Football Boots | 21 October 2019
Nike Launch Melbourne City Kits at Phantom Pyramid
News | 10 August 2018
Nike To Launch Laceless Phantom React Flyknit
Sneakers | 20 April 2019
Nike Launch The Phantom GT Scorpion
Football Boots | 30 October 2020
Nike Hypervenom Phantom II "Tech Craft"
Football Boots | 11 August 2015
Nike Drop The Limited Edition Phantom GX 'Blaze'
Football Boots | 6 February 2023
Laced Up: Nike Hypervenom Phantom II
Football Boots | 17 July 2015
Nike Open 5-Storey Phantom Pyramid in Melbourne
News | 8 August 2018
Nike Drop The Phantom GX 'Link'
Football Boots | 6 March 2023
England Players Switch Into Next Gen Nike Phantom
Boot Spotting | 5 December 2022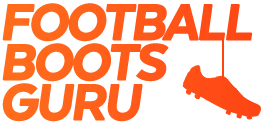 Nike Phantom Venom Elite football boot review
The Nike Phantom Venom has been dubbed as the return of the power-boot. The return of the Total 90 type boot that we absolutely loved to wear as a kid. They definitely gave you an extra bit of power in long-range shots! Unfortunately, the line came to an end in 2012. And although we are HUGE fans of the Hypervenom Phantom it wasn't a real power-boot. With the new Phantom Venoms that has changed.
So in this review we're going to be looking at the good, the bad, and the ugly. We're going to tell you everything you need to know about the Phantom Venoms and how they compare to the Total 90s. We swear to give you the truth, the whole truth, and nothing but the truth.
Are Nike's Phantom Venom football boots worth buying?
Click here to check the current low price on Amazon
Appearance – 8/10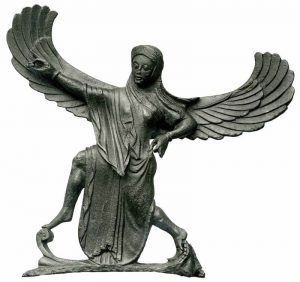 Nike Goddess – inspiration for the Nike Phantom Venom Elite football boots
Today we're looking at the Nike Victory Pack colourway. This particular set was designed specifically for the Woman's World Cup 2019 in France . The design is actually based around the winged Goddess of Victory 'Nike' who in Greek mythology flew around above battlefields giving glory to the victors. That's right, that's where the name comes from. So it's pronounced Nikey rather than Nike like bike. They drill that into you when you work there (along with Walmart-like chants ). Now go impress your mates with your new-found knowledge.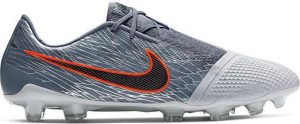 Nike Phantom Venom Elite football boots – side view
Back to the boots and rating their appearance. The light grey and darker grey/blue combined with orange and black accents make for a really smart looking colourway. We've also got a wing design running round most of the outside and to the heel area on the inside. The wings are silver and have a bit of shine to them which we think looks amazing.
Our Nike swoosh (another thing they teach you – swoosh not tick) is on the outside of the boot. It's in black with an orange outline to make it really stand out from the winged section. The power-boot persona we mentioned before makes its debut as the raised 'Precision Power' area. It sits attractively on the soft grey upper. The sole is in the same light grey as the upper and if we had one complaint about this boot it would be that while we really like the colourway it's a bit too bland grey in some areas.
Design – 9/10
The Nike Phantom Venom is a world away from its Hypervenom predecessor. It's an almost complete redesign, but it keeps its roots as a great football boot for strikers.
The boot is Flyknit which gives you the comfortable soft sock-like feeling we're accustomed to in top-of-the-range boots. But, unlike the Vapor 13 , it isn't a full one-piece Flyknit. The Phantom Venom also has a slightly thicker knitted upper than the Vapors which adds some extra stability to the boot.
The toe area feels much bigger than on the Hypervenom Phantom 3s. T his can be a good or bad thing depending on the size of your feet and what kind of feel you like from a boot. If you have wide feet then the Phantom Venoms should be perfect for you, whereas the Vapors might be a tighter fit. If you're looking to check out the Vapor Elites, check out the current low price on Amazon .
The toe area also has some micro texturing in the Flyknit, which combined with the synthetic rubbery coating helps to give traction on the ball. Whilst I am sceptical about ACC, I can speak from personal experience. Football boots with some texturing and a rubbery coating do give a less slippery touch than a shiny plastic synthetic like the slightly old Under Armour Speedform for example.
Alongside this we have the Flywire cables that are knitted down the sides of the boot. This gives you a real locked down sensation all around your foot rather than just where the laces are. We like that laces are off-centre, giving you a bigger striking zone and alongside the Flywire you can tighten the top few laces perfectly. The only real issue is the lace cover that makes it almost impossible to tighten your laces lower down as you might be able to on some other boots.
When it comes to the fit, there is nothing to shout about with the Phantom Venom. This is a good thing in one sense as no complaints must mean they're comfy! But also a bad thing as it may show that they are nothing special! There are a couple of things we'd change but they are still a wonderful pair of boots for slotting some goals in.
Features – 10/10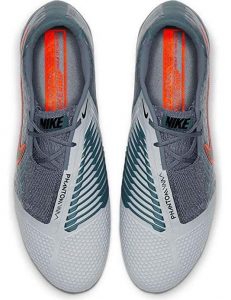 Nike Phantom Venom Elite football boots – top view
We've really got no choice but to give a full 10 out of 10 for features. Nike has paid homage to the spectacular Total 90 football boots with these Phantom venoms. The strike zone definitely used to help us score more goals and show us exactly where to strike the ball for ultimate power and accuracy!
The new strike zone isn't exactly the same as it was back in the T90 days. It's been pressed into the Flyknit upper and synthetic coating which provides extra grip. Just running your fingers over this you can really get a sense of how this would make a difference. Nike has said that their lab tests show improved accuracy when striking the ball anywhere on this strike zone now. Whilst we can't vouch for that, that's the claim and we'd love to put that to the test. We do agree that when you hit it nicely on the power zone you get that beautiful pingy feeling that lets you know the ball is heading for the top corner.
The soleplate is another major feature on this pair of boots and is the most aggressive stud pattern we have seen on a Phantom Venom. Again this has similarities to the Vapor 13s which has typically always had the most aggressive stud plate of Nike's range. And the Tiempo and Phantom Vision are typically more relaxed and focussed on control. The soleplate is 'Hyperactive 2.0' which follows on from the 1.0 on the Hypervenom. We really appreciated how easy it was to wear these in as the soleplate has the perfect balance between flexibility and strength straight out the box. We also feel like they gave us great traction and were really responsive. 
Value for money 7/10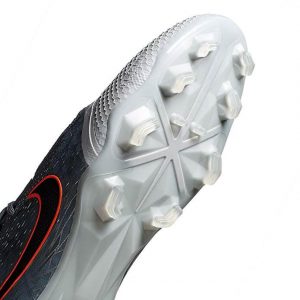 Nike Phantom Venom Elite football boots – bottom view
The Phantom Venom Elites are top-of-the-range boots from Nike and the price matches that. But the price is definitely justified. Nike gives us the beloved power element that will potentially improve your accuracy, alongside a comfortable roomy fit so they're great value for money!
A word of warning from me though, I have had two pairs of Phantom Venoms rip. Both times this occurred in tackles and it ended up ripping the exposed Flyknit lace cover. Whilst this does have some effect on our rating of value for money, Nike has replaced our boots instantly both times so we can't have any real complaints there.
Pro advocates – 10/10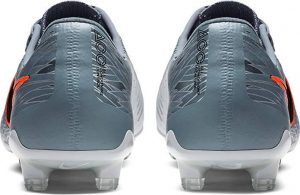 Nike Phantom Venom Elite football boots – back view
We're talking about the Woman's World Cup pack, which we saw all through the summer on some of the world's top players – male and female. They were worn by Raheem Sterling and World Cup Winning captain Alex Morgan. What more can you ask for!
These days you will catch Sterling still rocking the Phantom Venoms in the newest colourways. Other pro advocates are Harry Kane, Alexandre Lacazette and Mauro Icardi.
Final verdict on the Nike Phantom Venom Elite football boots
The power-boot may be back but not exactly as we knew it. They've got a nice soft Flyknit upper and a tacky rubberized texture that gives you a perfectly sticky feel on the ball. With the injected strike zone element it's a good modern take on a power boot. So if you're looking for that supreme power boot feeling these are as close as you'll get.
I also love that there's a bit of extra space in the toe area to accommodate for fatter feet like mine! Just be wary that you may not be able to pull these laces really tight and we have seen some durability issues. But overall, for the quality that you're getting and the performance of the boot, the Phantom Venoms are a steal! 
Remember Me
Lost Password
Please enter your username or email address. You will receive a link to create a new password via email.
Powered by themekiller.com

Home > Football Boots > Phantom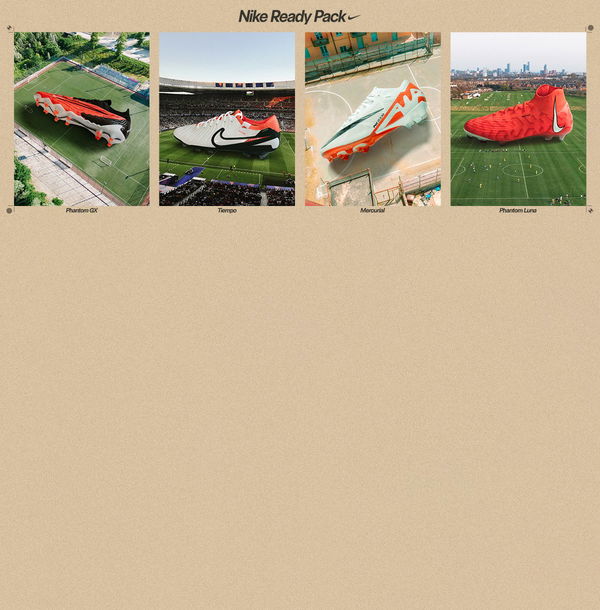 Nike Phantom Football Boots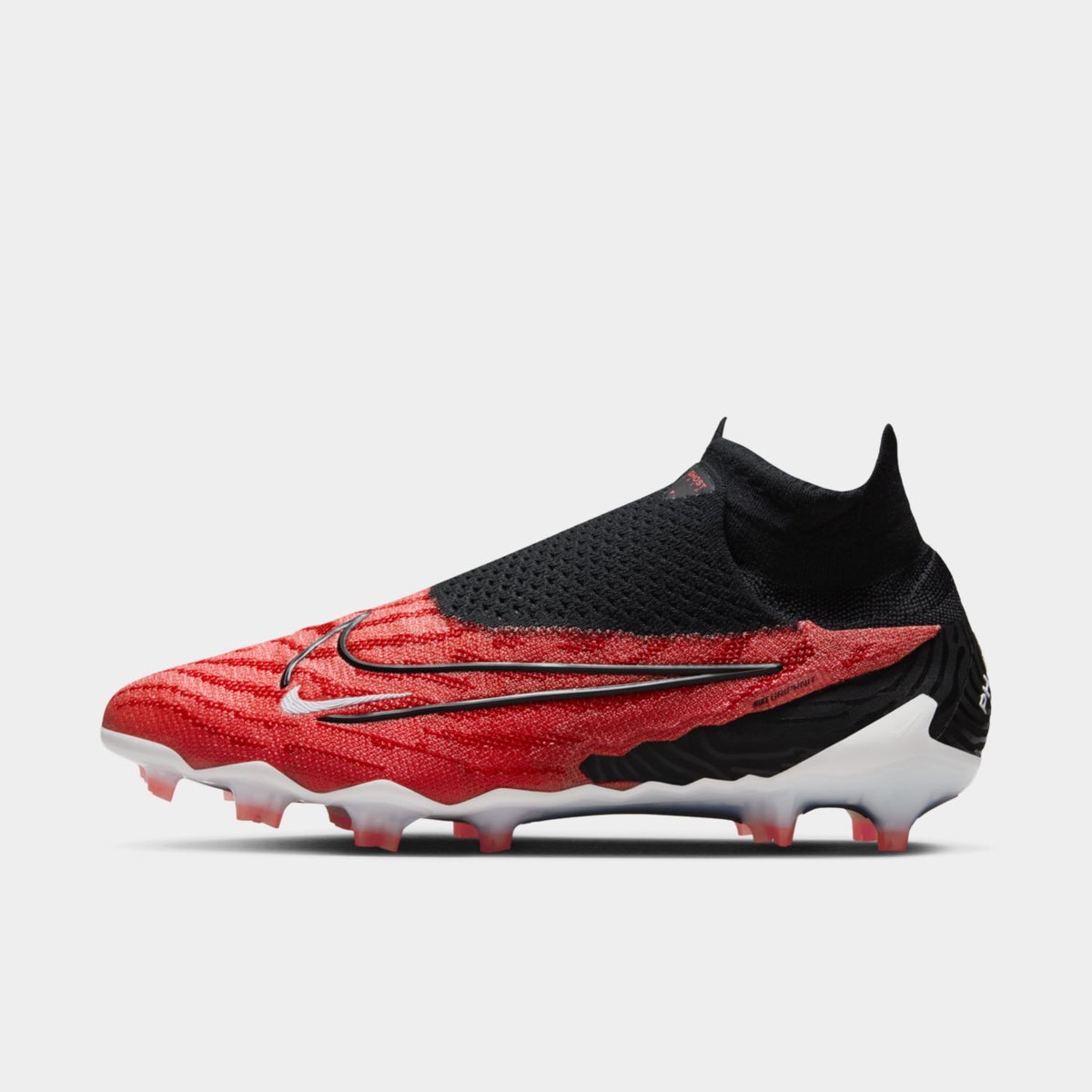 Nike Phantom Elite GX Firm Ground Football Boots
Crimson/White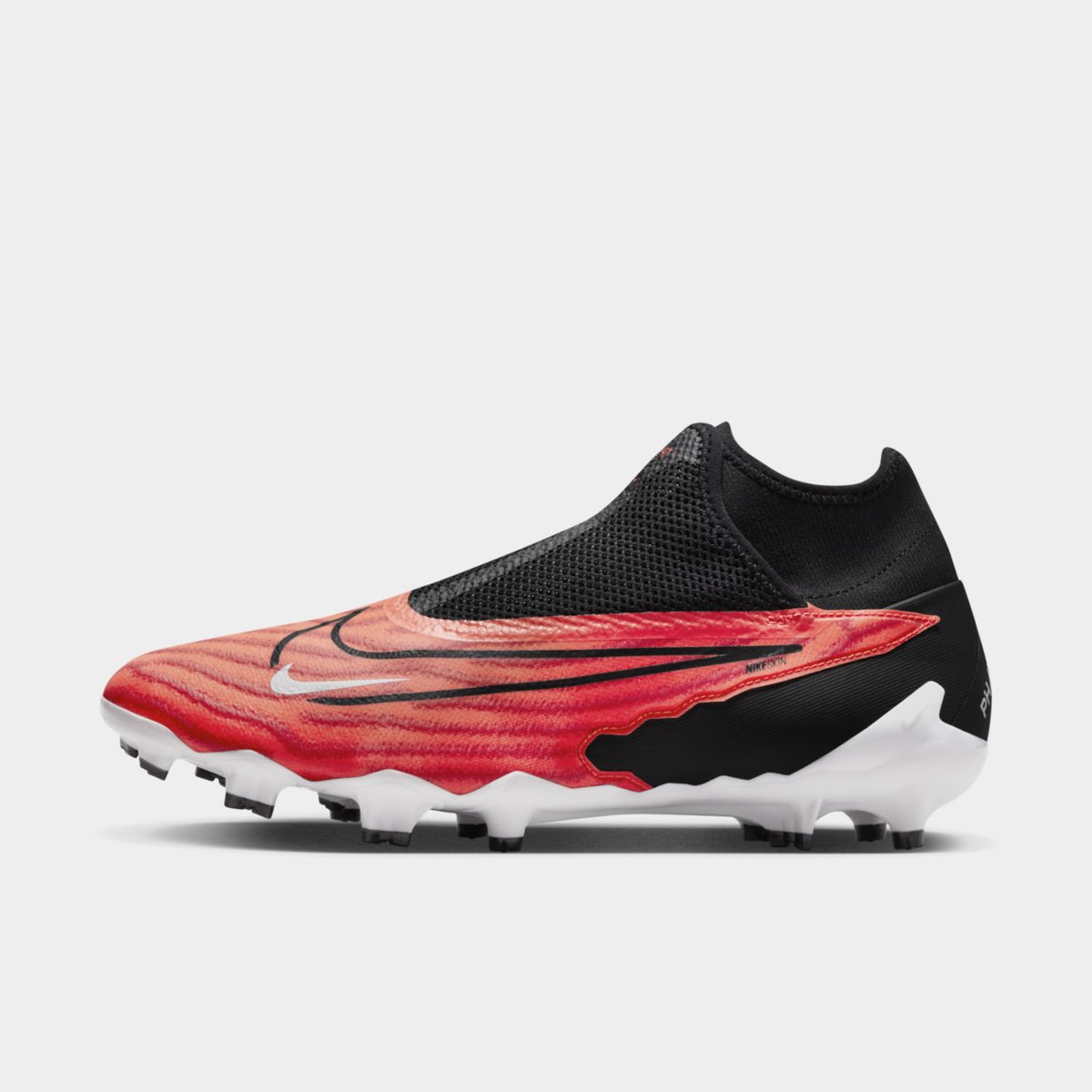 Nike Phantom GX Pro Firm Ground Football Boots
RRP: £144.99 Now: £110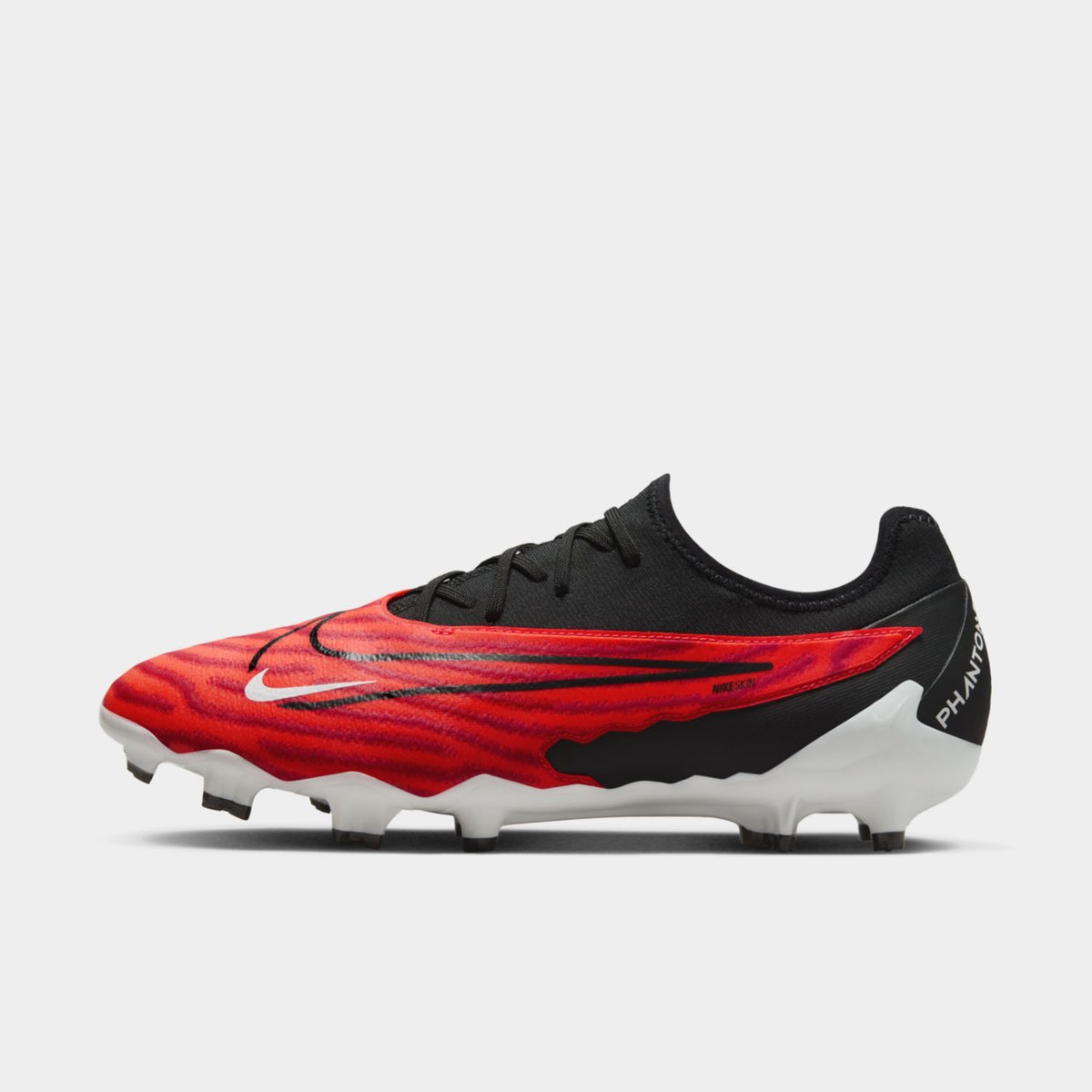 Nike Phantom Pro GX Firm Ground Football Boots
RRP: £139.99 Now: £110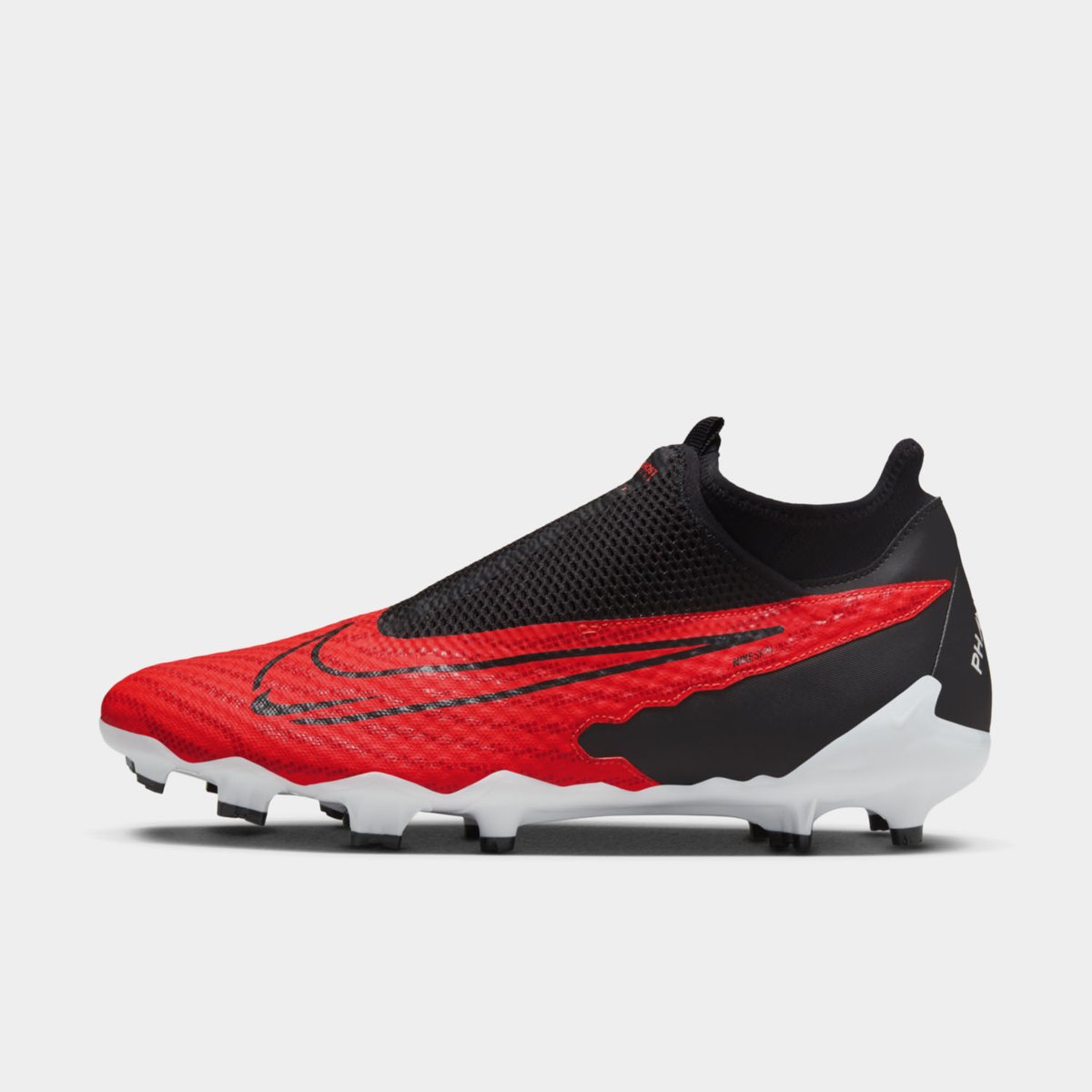 Nike Phantom Academy Dynamic Fit Firm Ground Football Boots Mens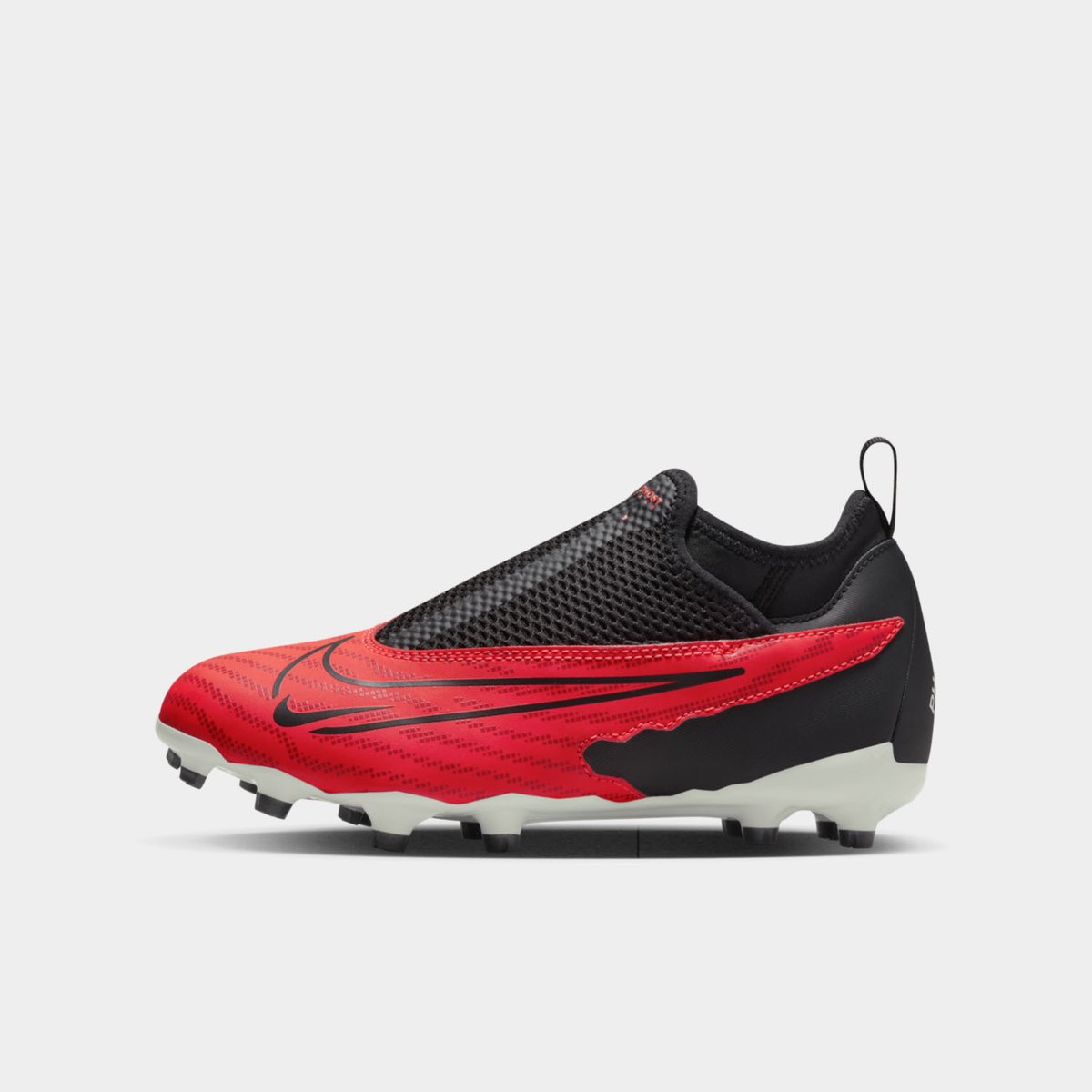 Nike Phantom Academy GX Junior Firm Ground Football Boots
Crimson/Black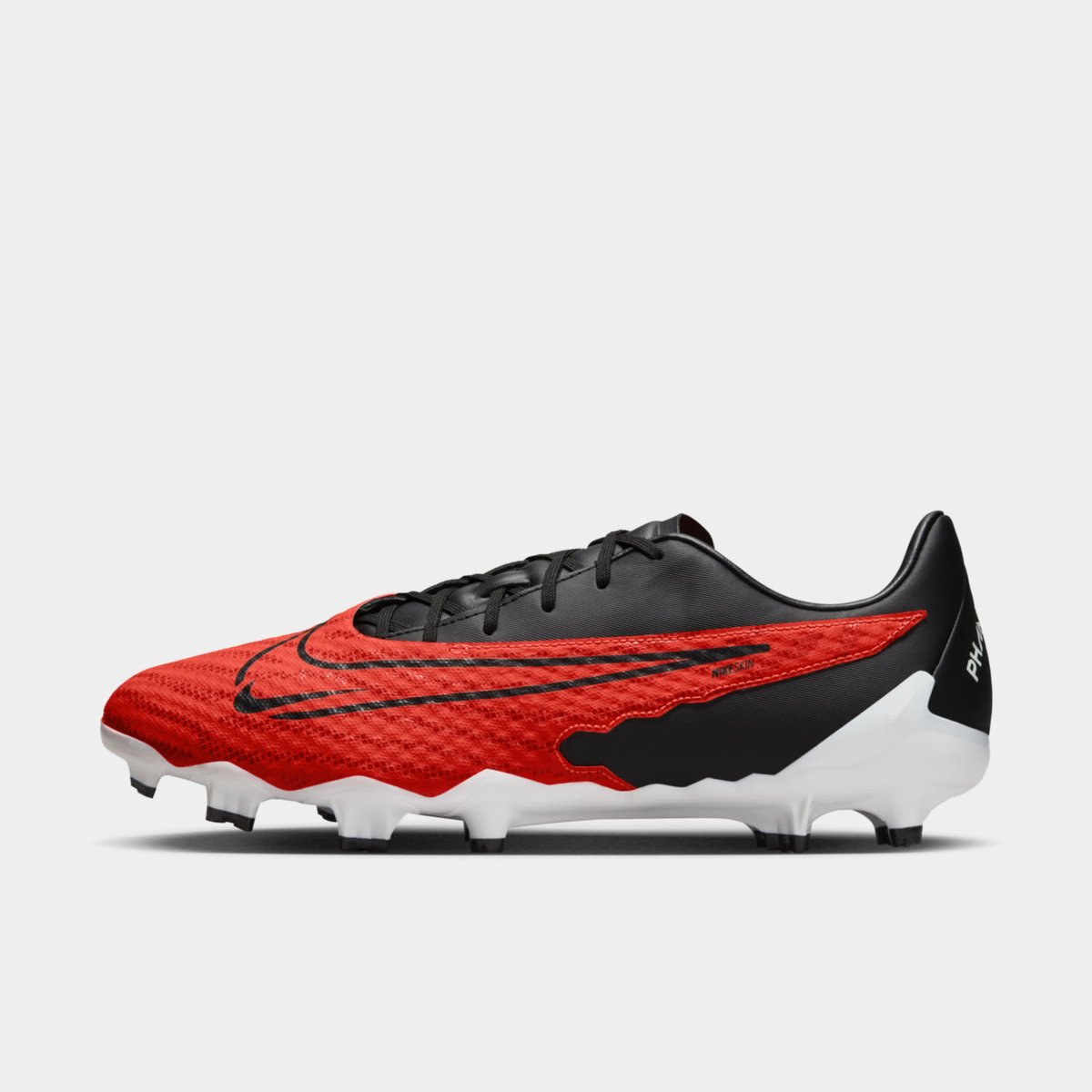 Nike Phantom Academy Firm Ground Football Boots Mens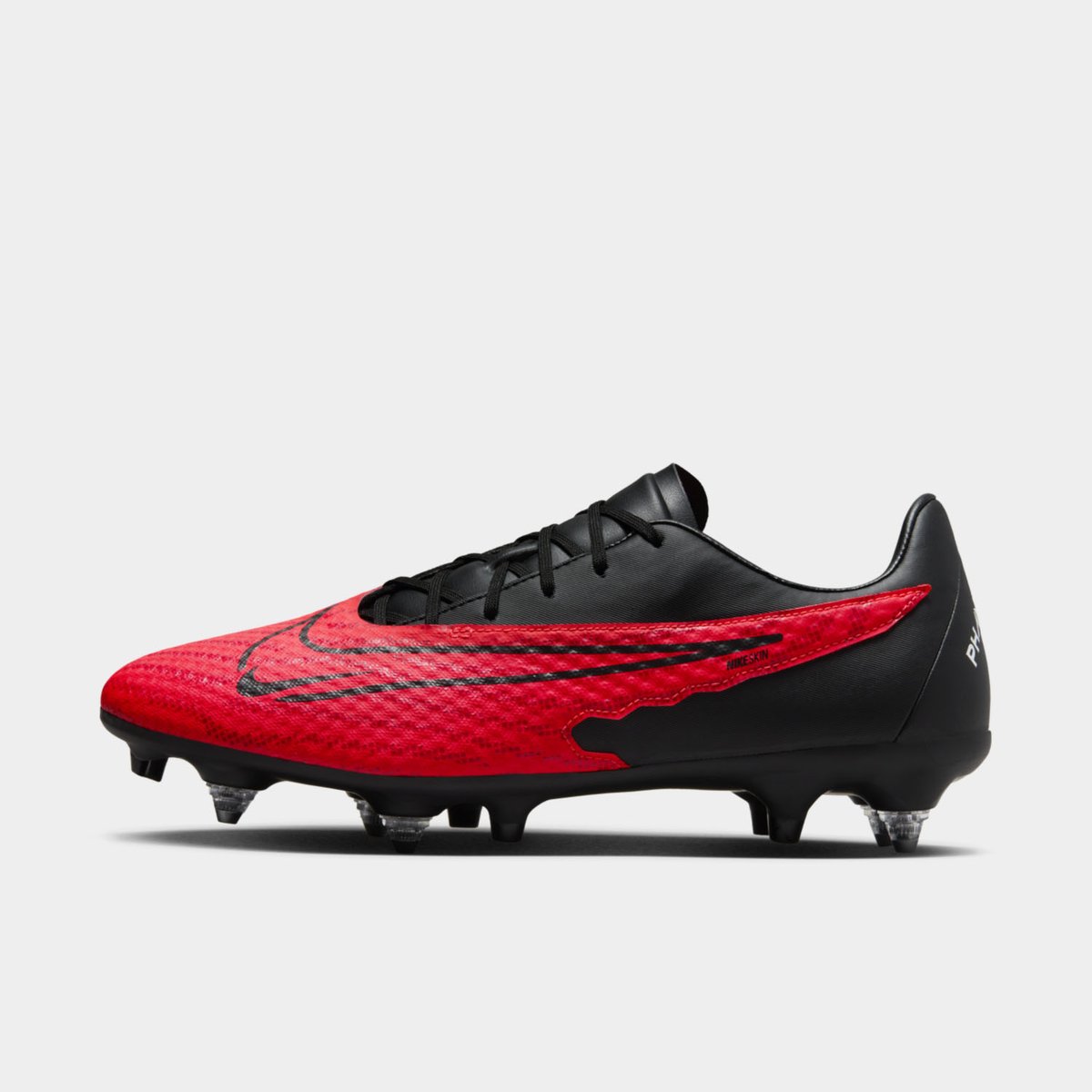 Nike Phantom Academy GX Soft Ground Football Boots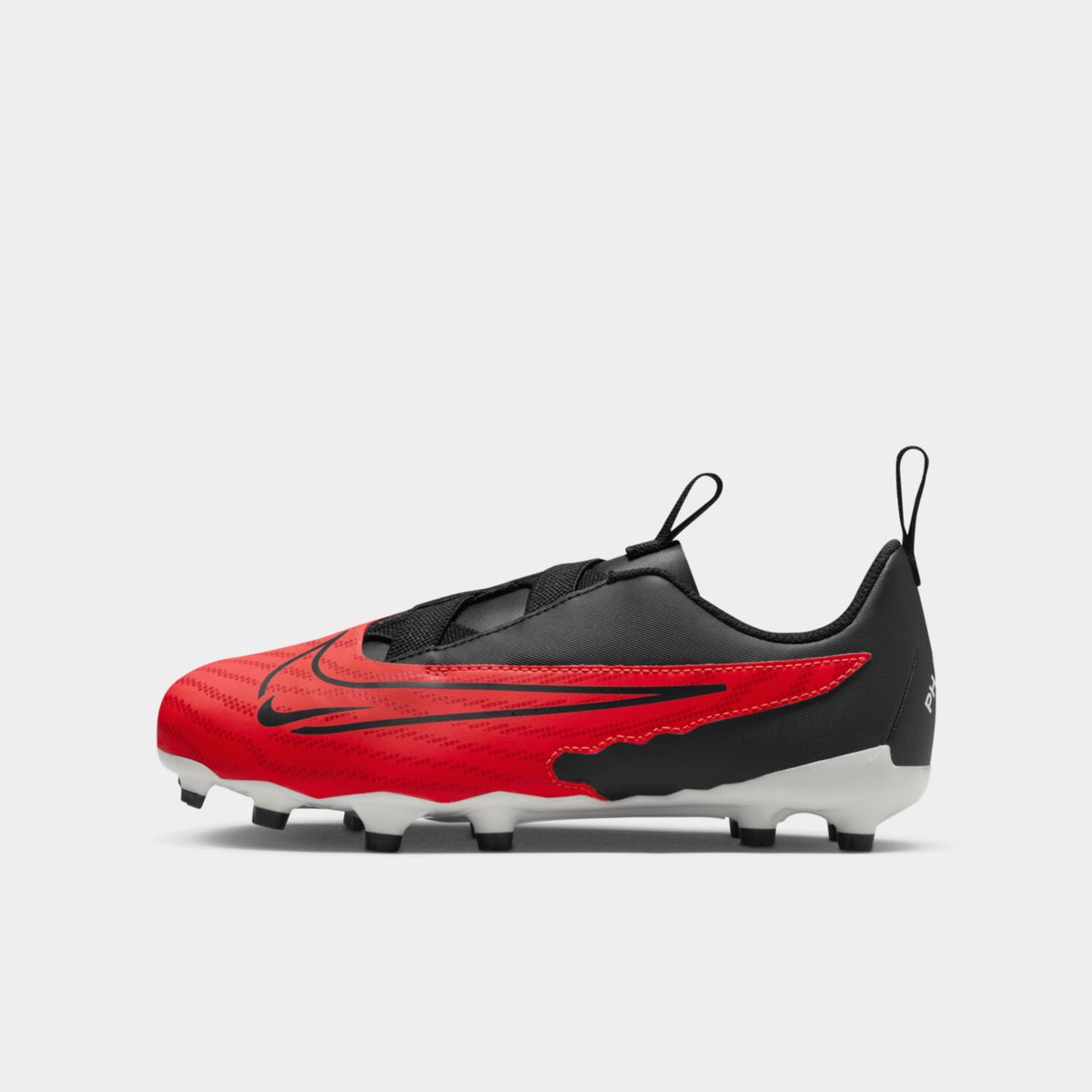 RRP: £59.99 Now: £48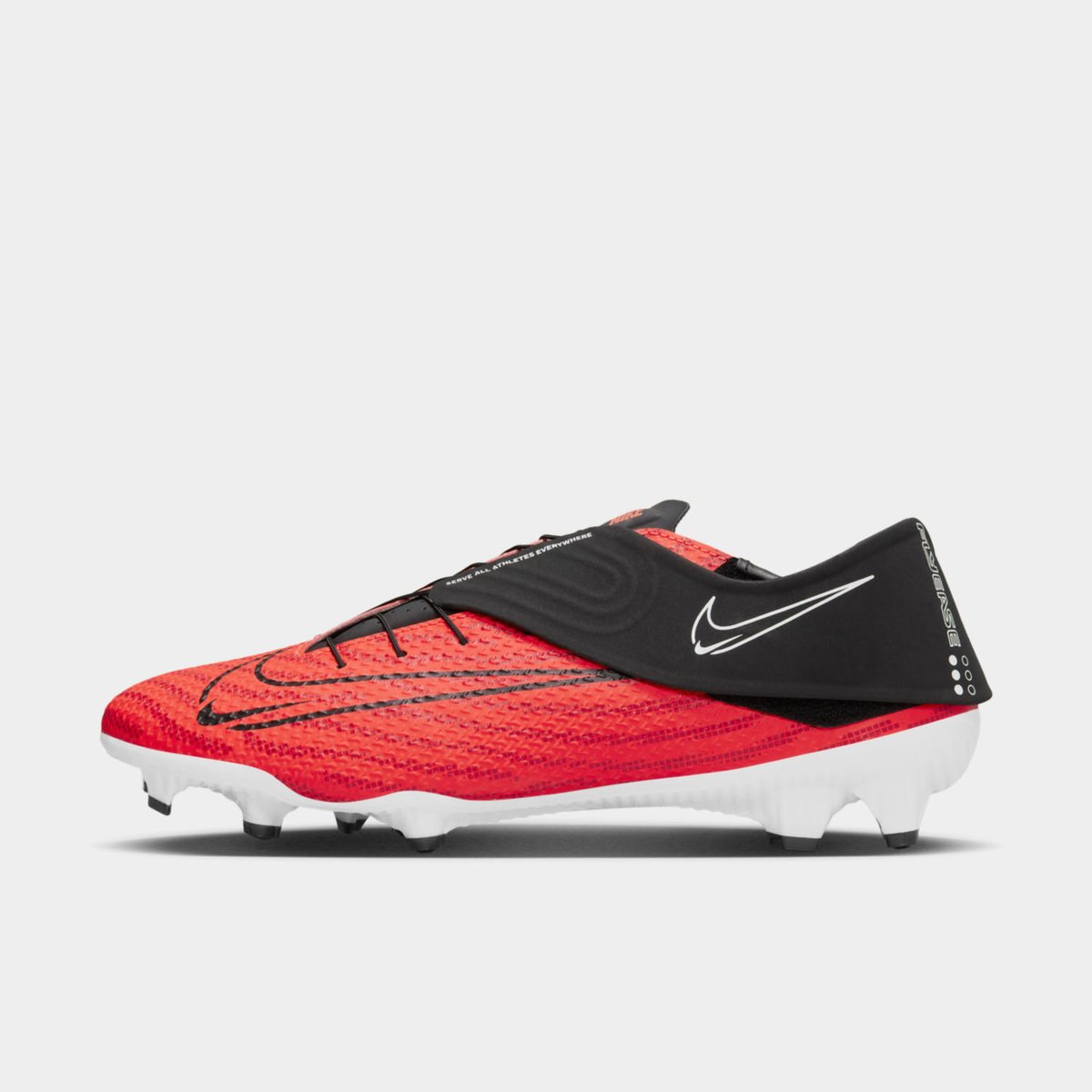 Nike Phantom GT FlyEase FG Football Boots
RRP: £77.99 Now: £60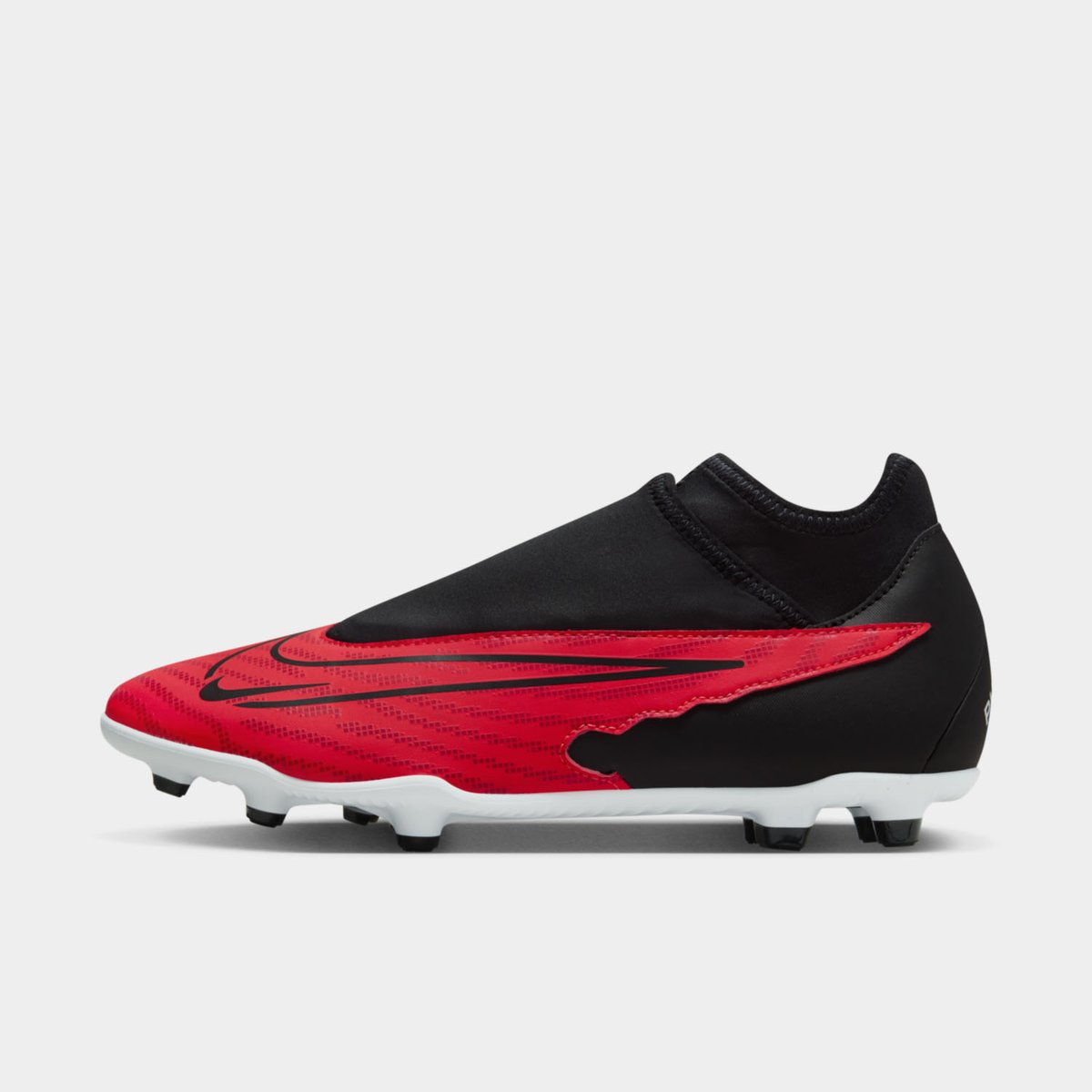 Nike Phantom Club Dri Fit Firm Ground Football Boots Mens
RRP: £64.99 Now: £53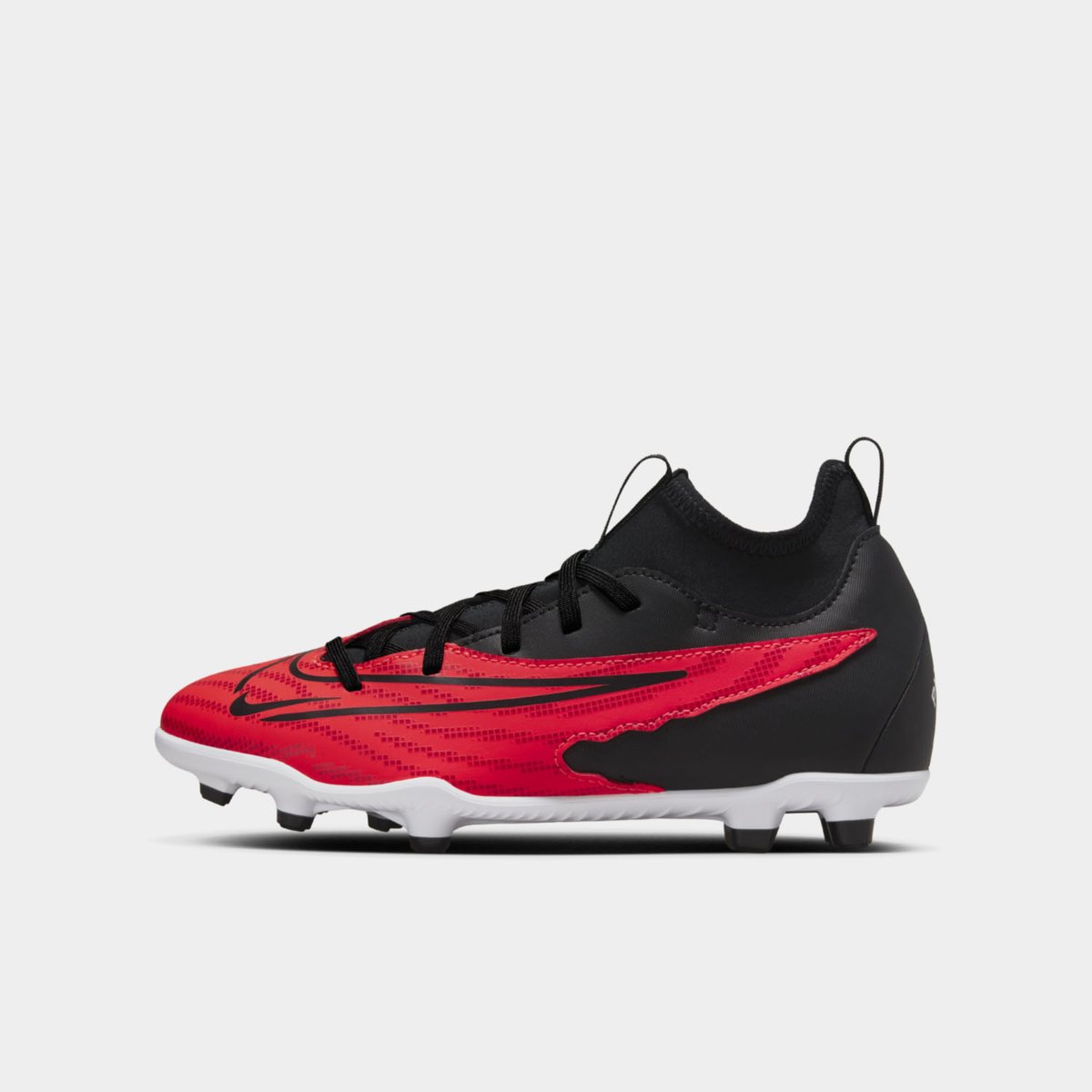 Nike Phantom Club GX Junior Firm Ground Football Boots
RRP: £49.99 Now: £40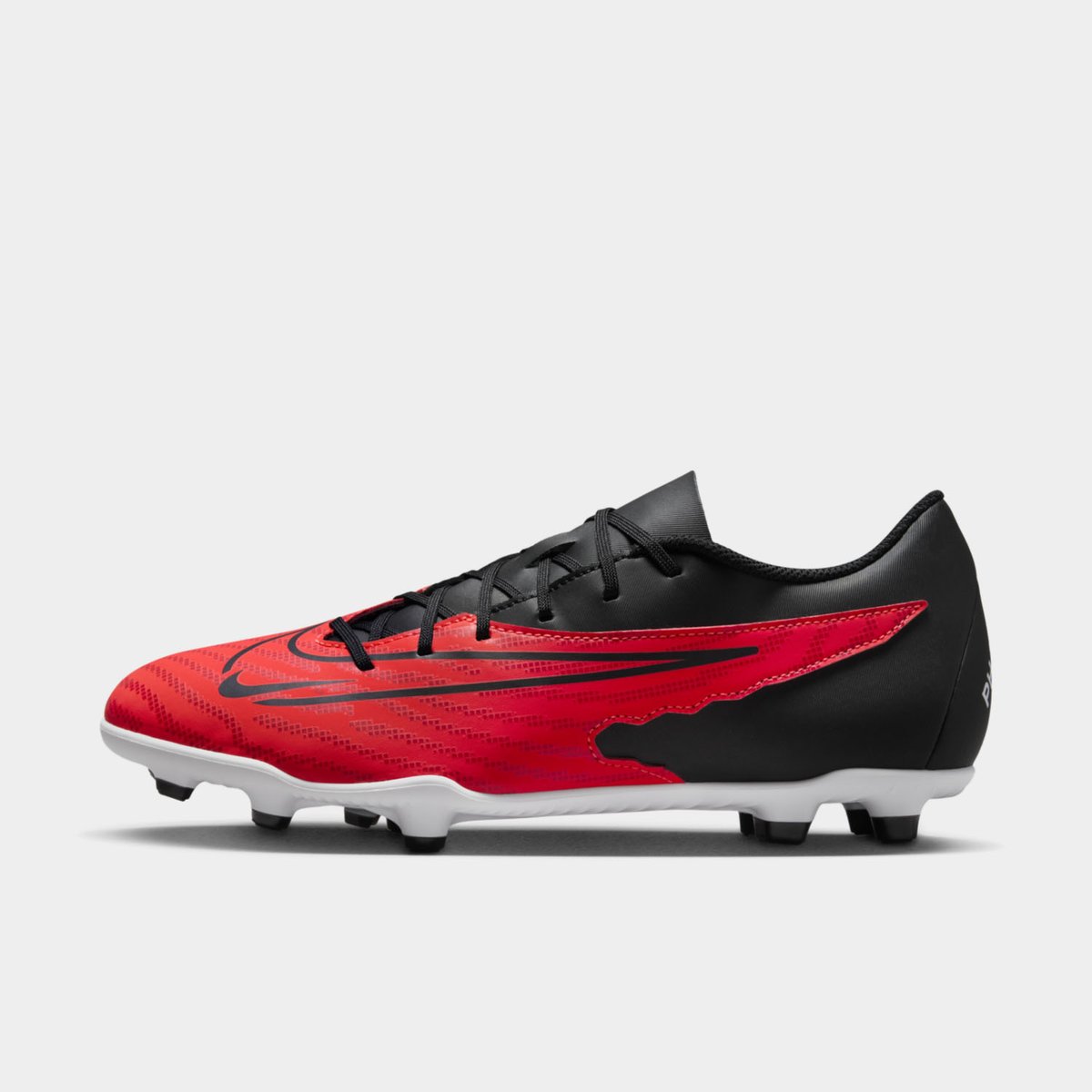 Nike Phantom Club GX Firm Ground Football Boots
RRP: £54.99 Now: £45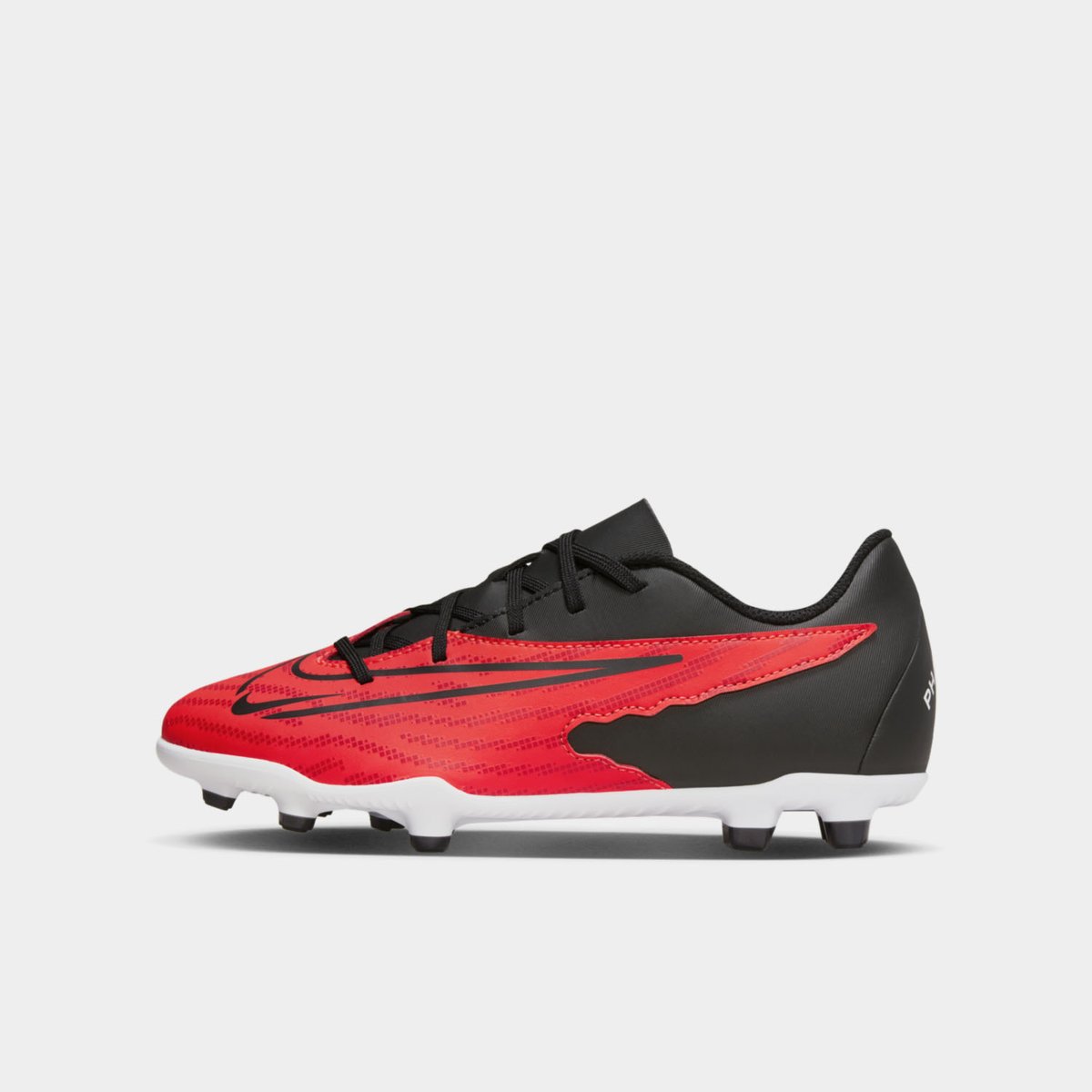 Nike Phantom Luna Elite Firm Ground Football Boots
RRP: £254.99 Now: £200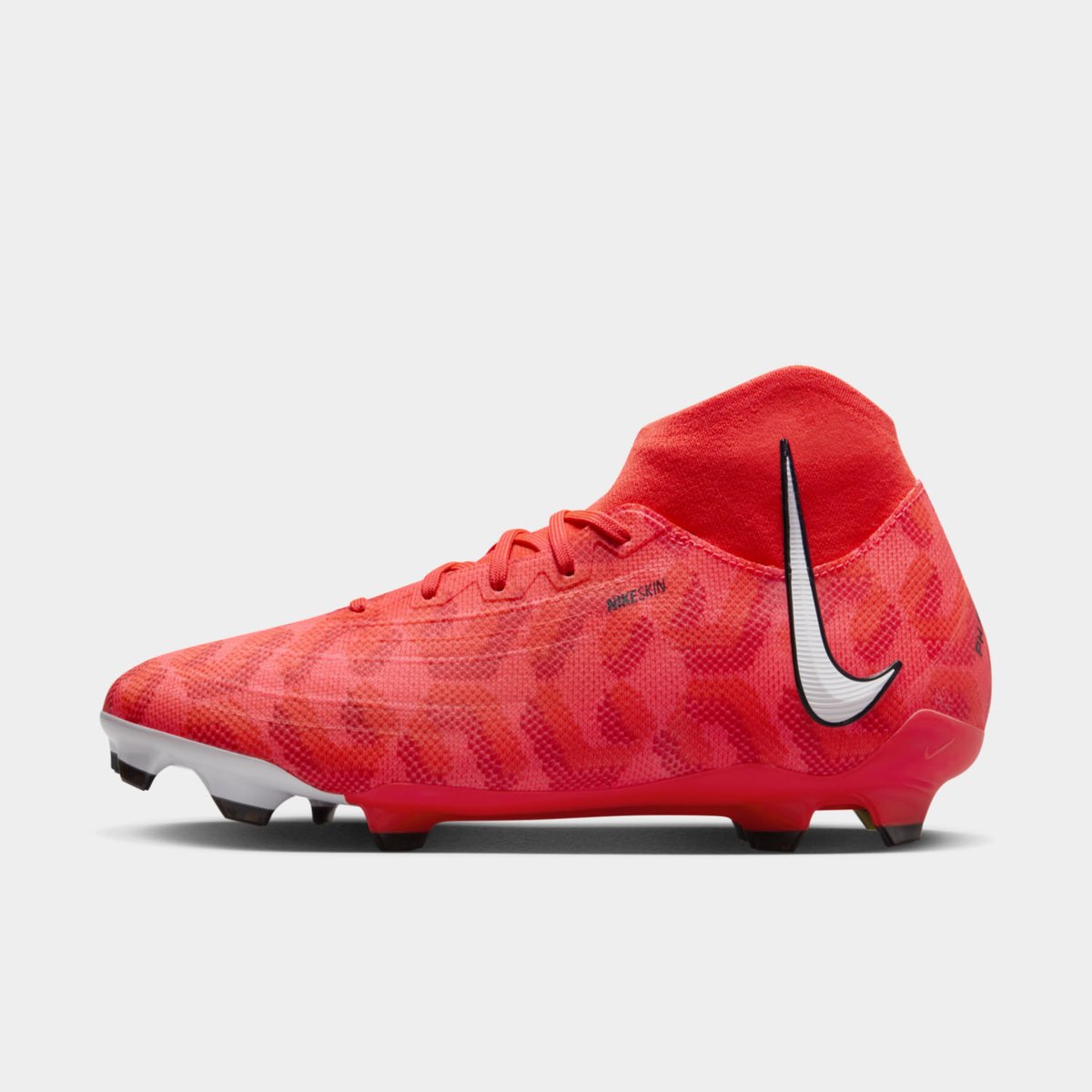 Nike Phantom Luna Pro Firm Ground Football Boots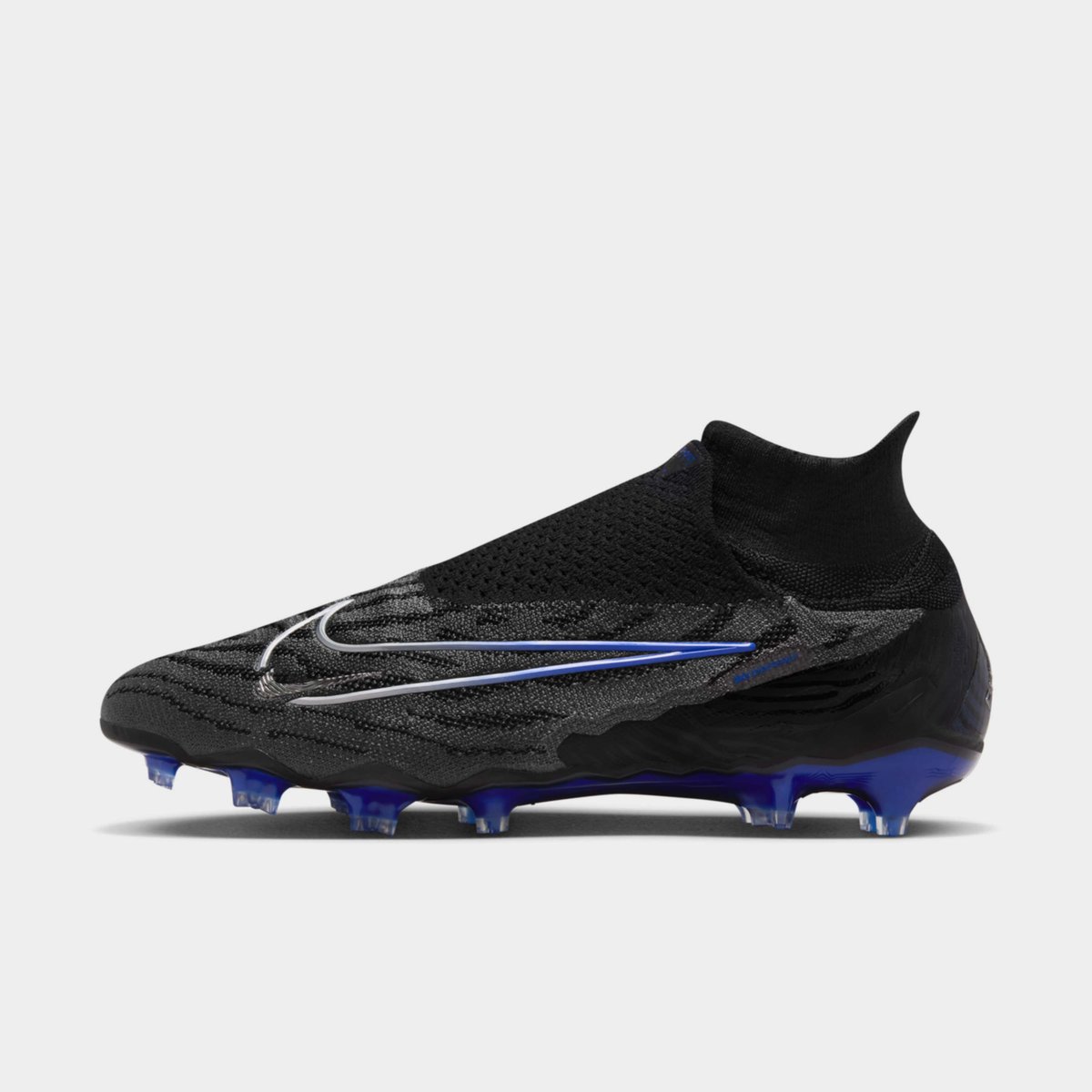 Black/Chrome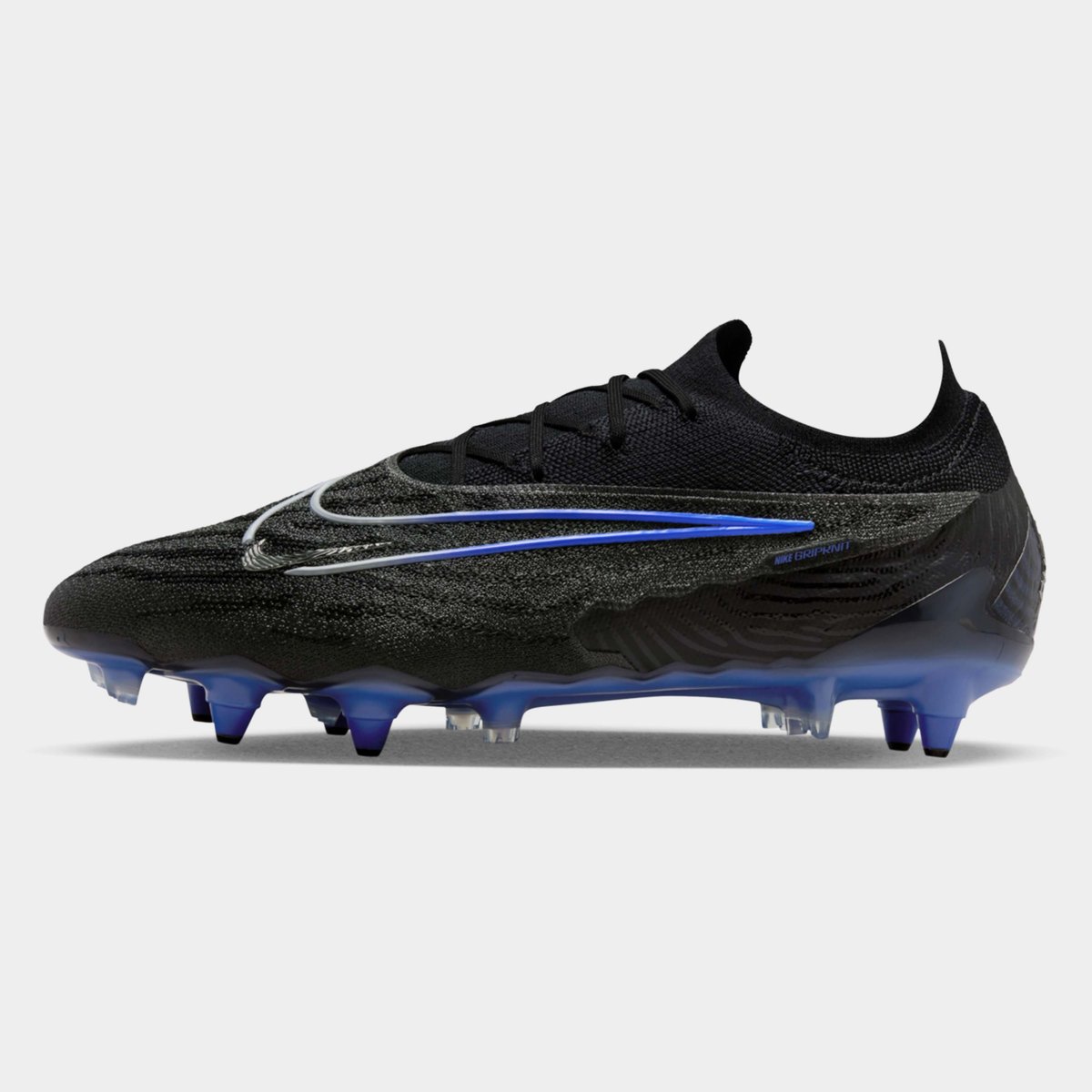 Nike Phantom GX Elite Soft Ground Football Boots
RRP: £244.99 Now: £190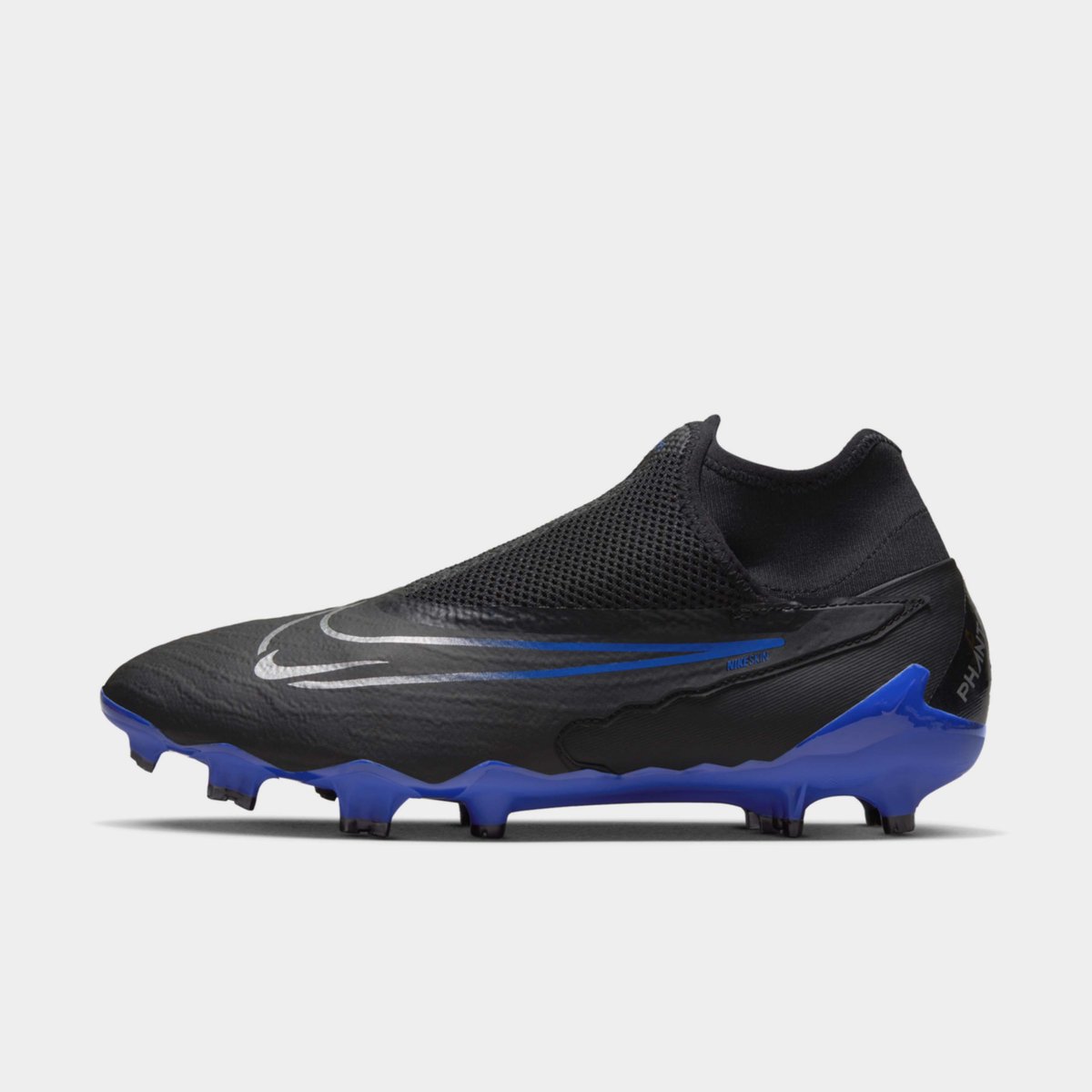 RRP: £69.99 Now: £57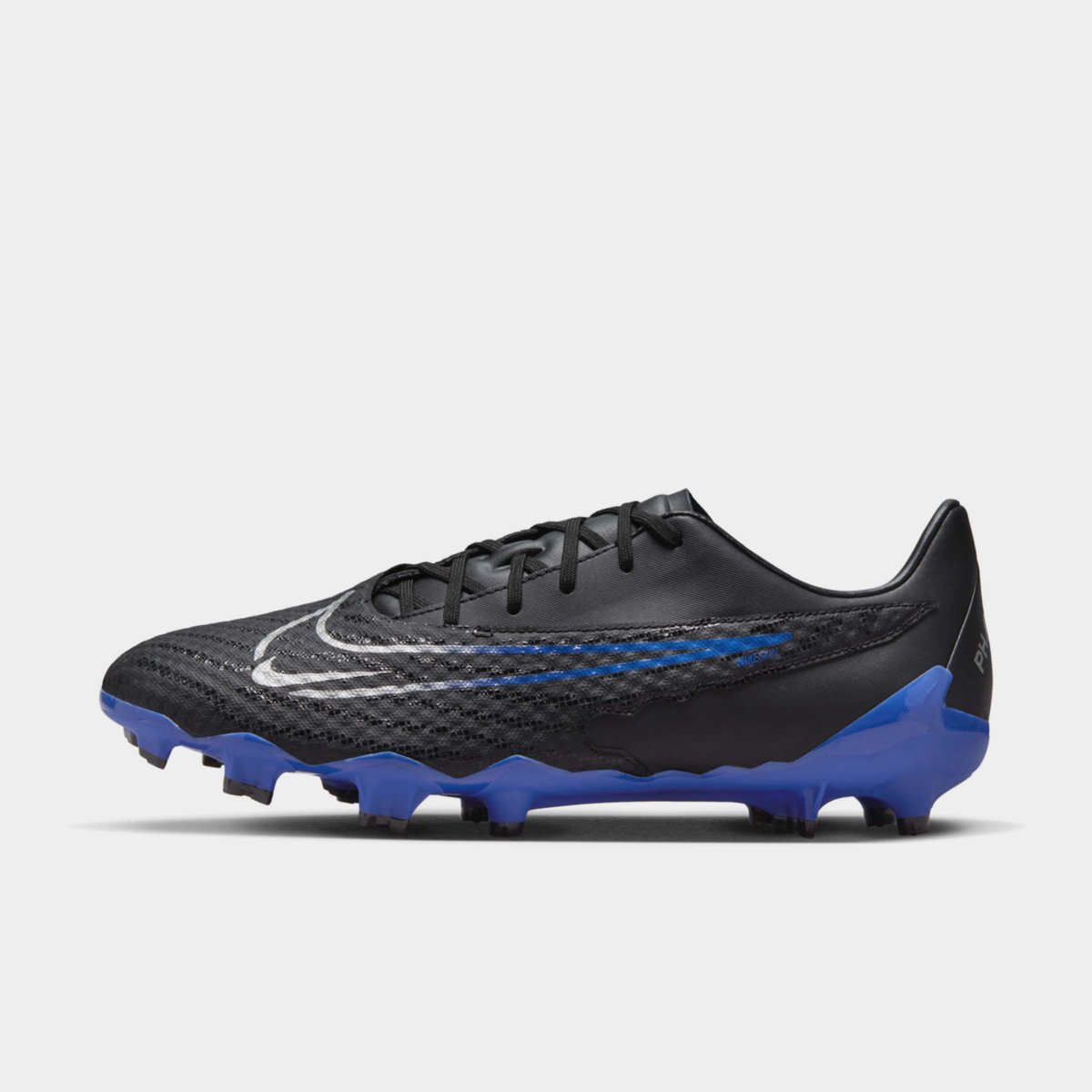 RRP: £44.99 Now: £37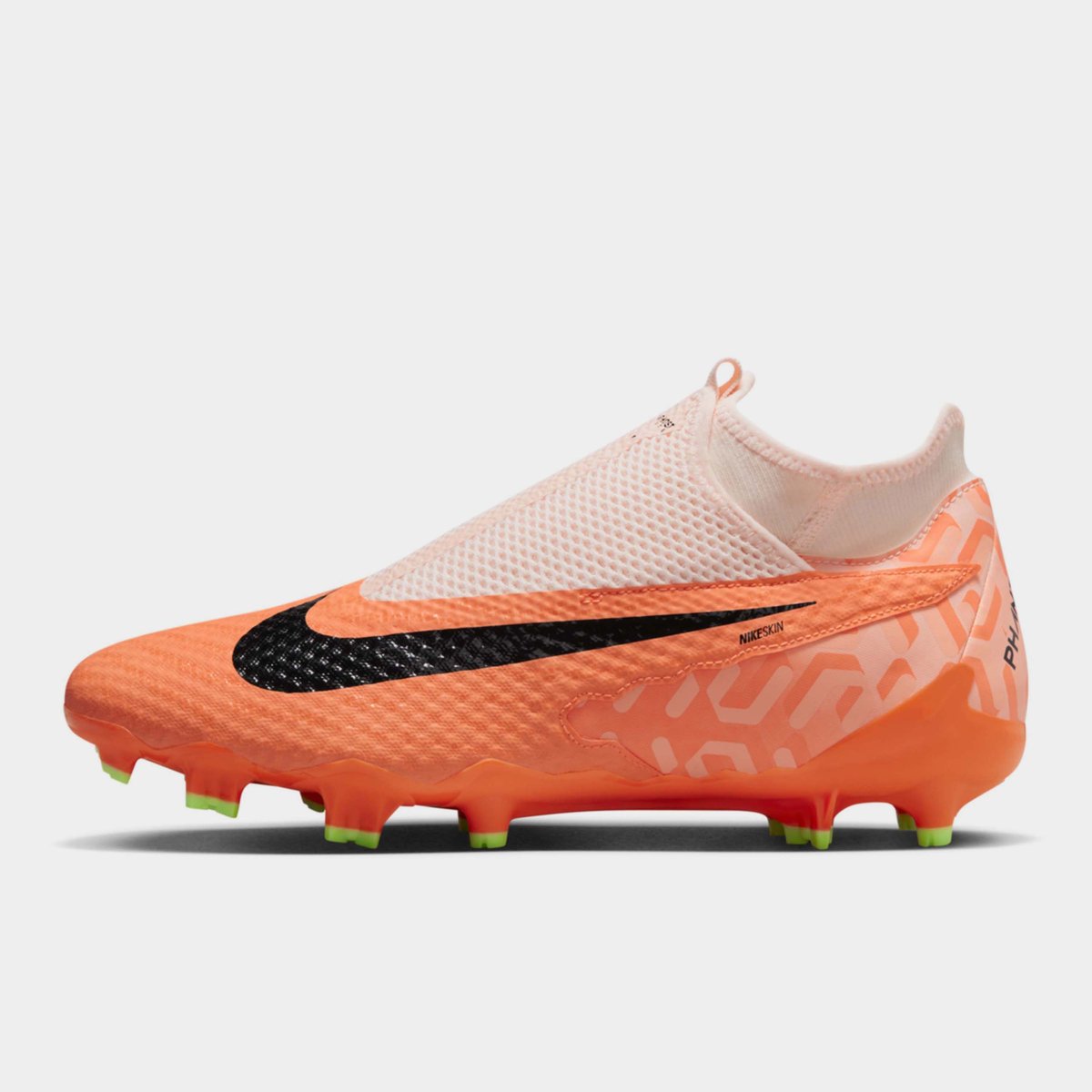 Guava Ice/Black
RRP: £87.99 Now: £70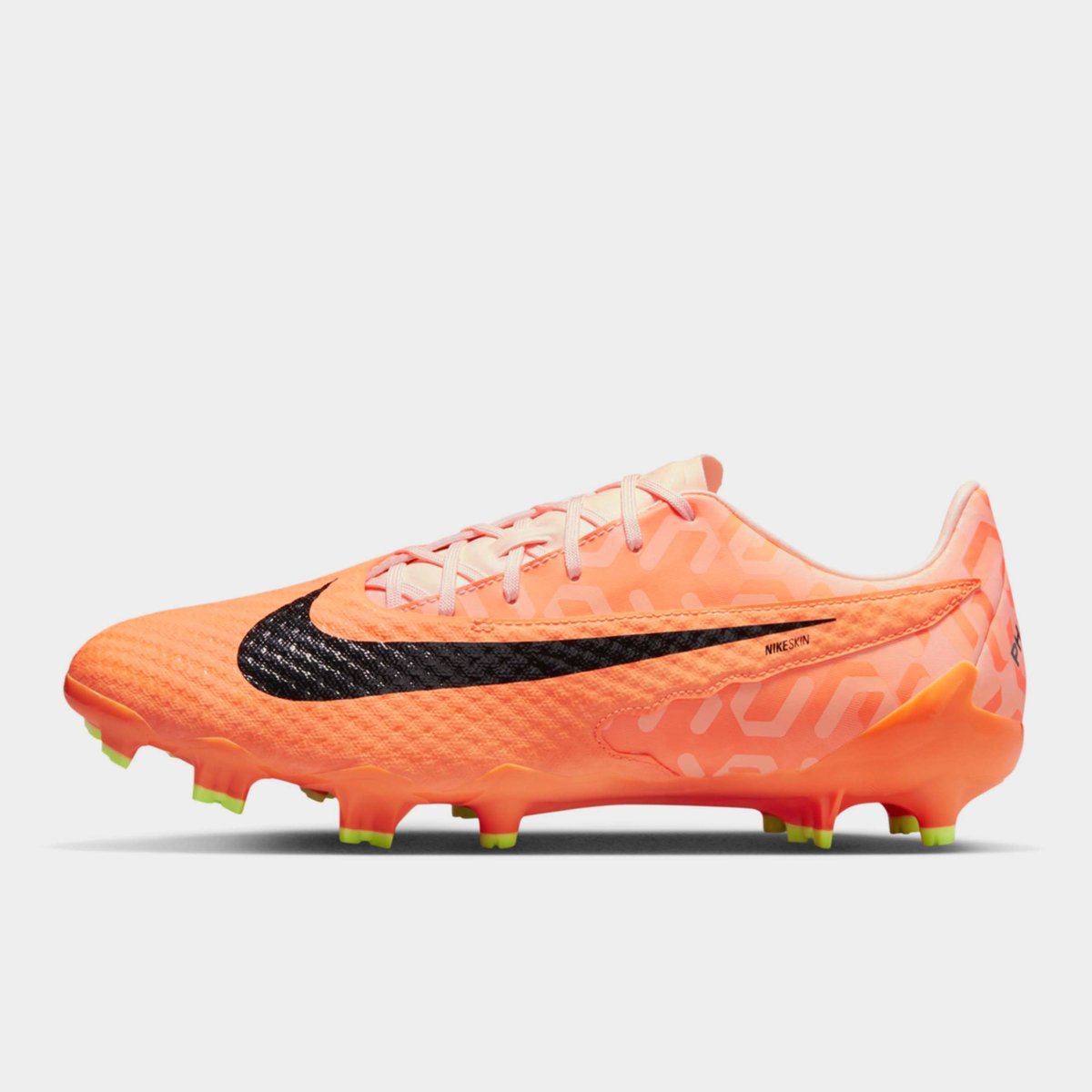 Nike Phantom Luna Elite FG Football Boots
RRP: £254.99 Now: £190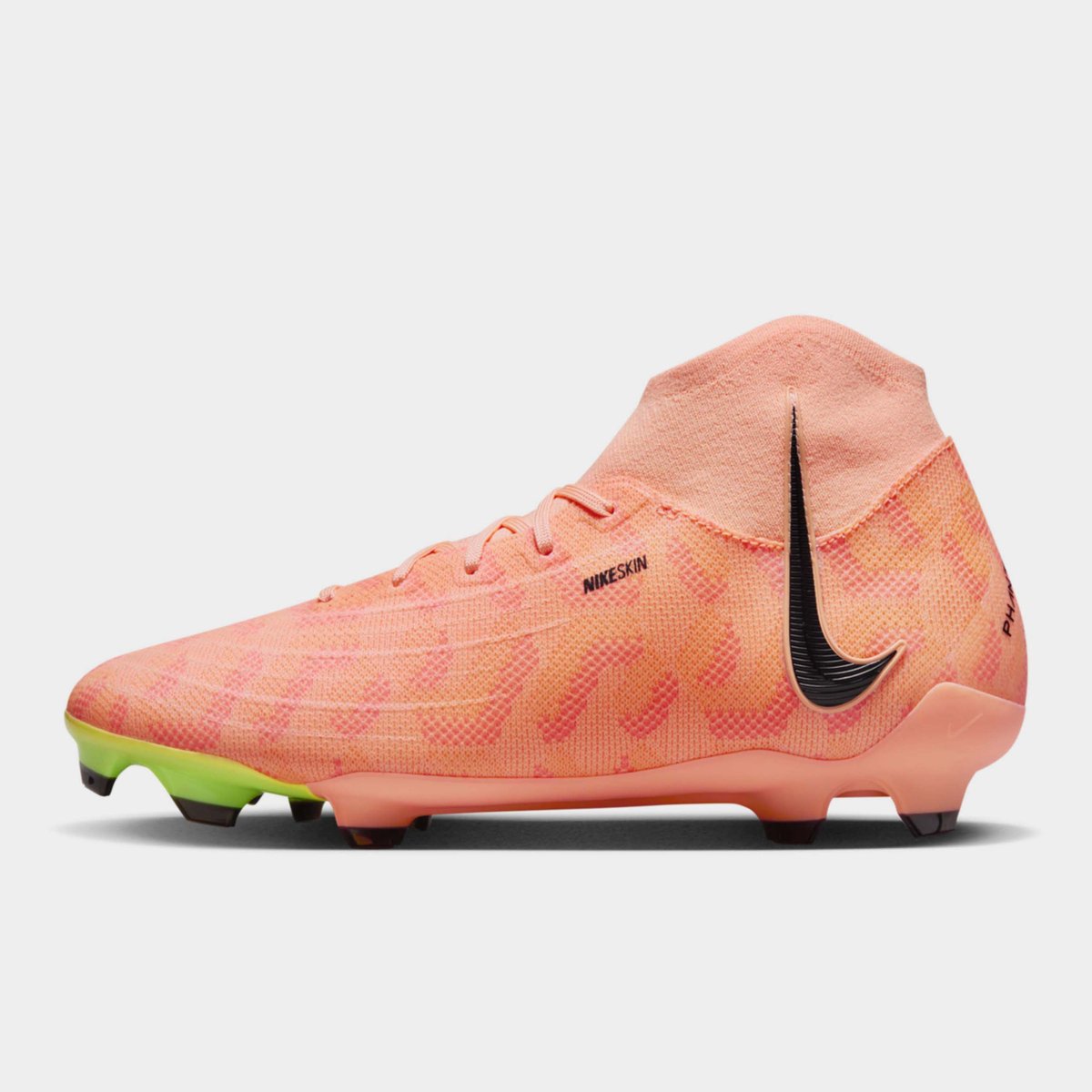 Nike Phantom Luna Pro FG Football Boots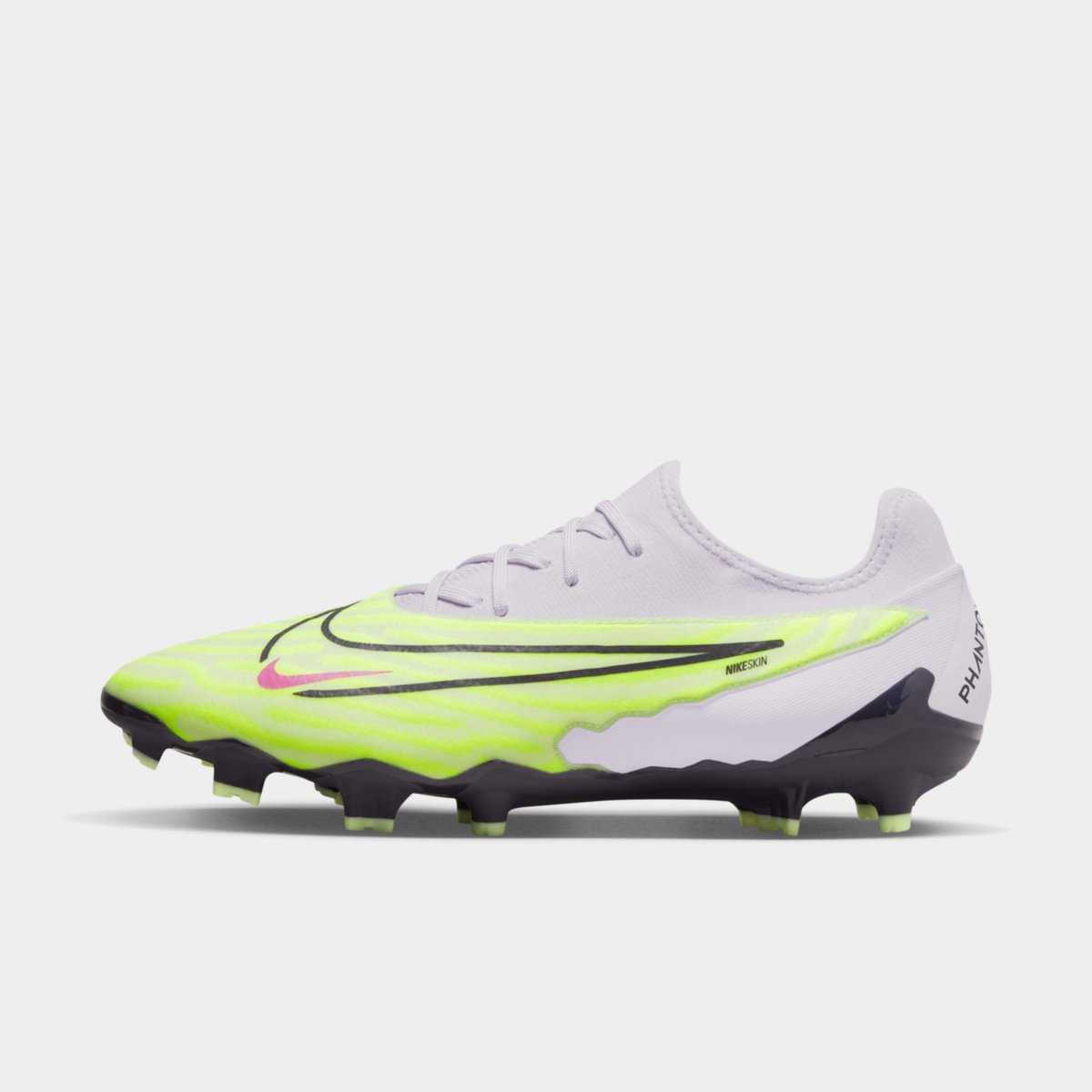 Green/Purple
RRP: £134.99 Now: £80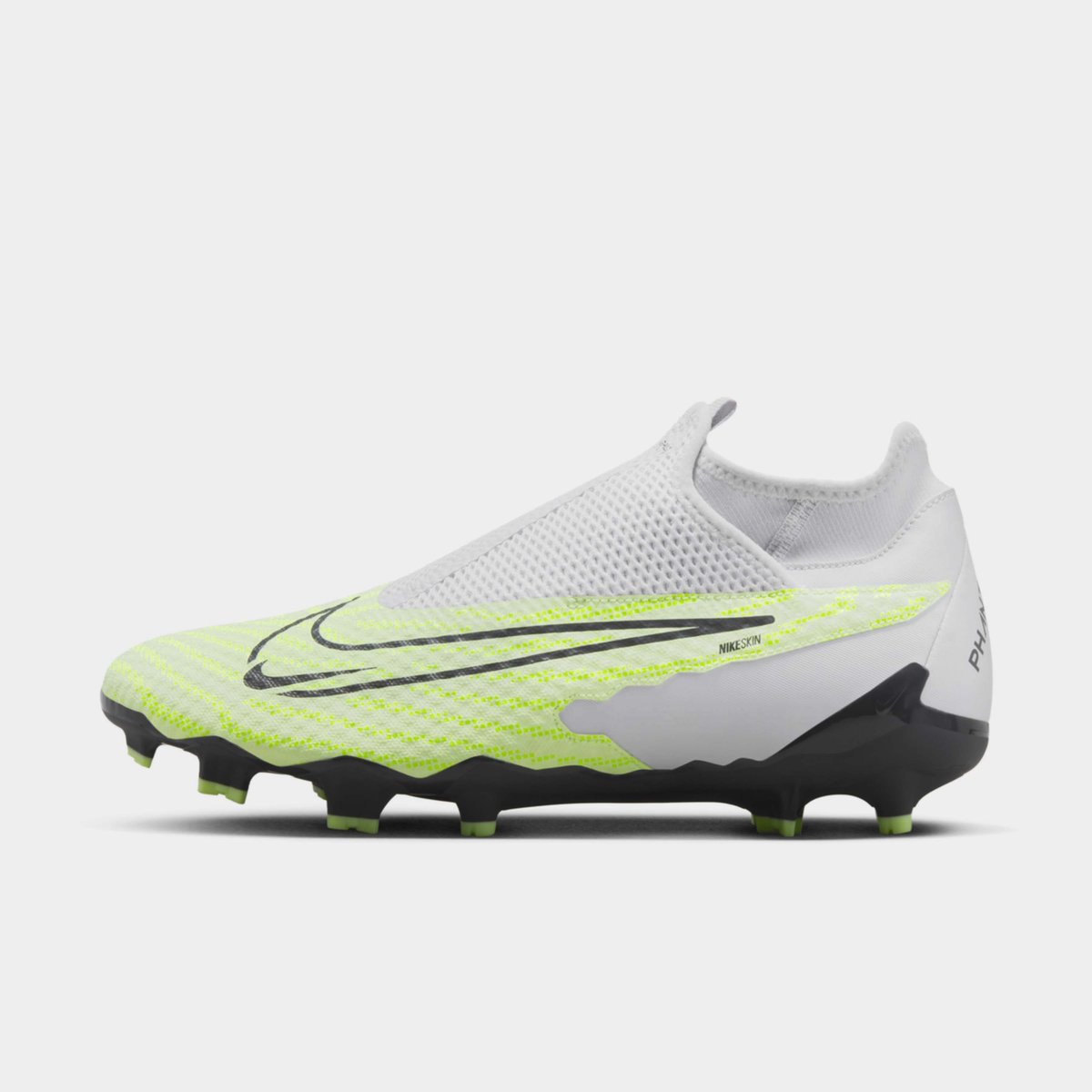 RRP: £84.99 Now: £55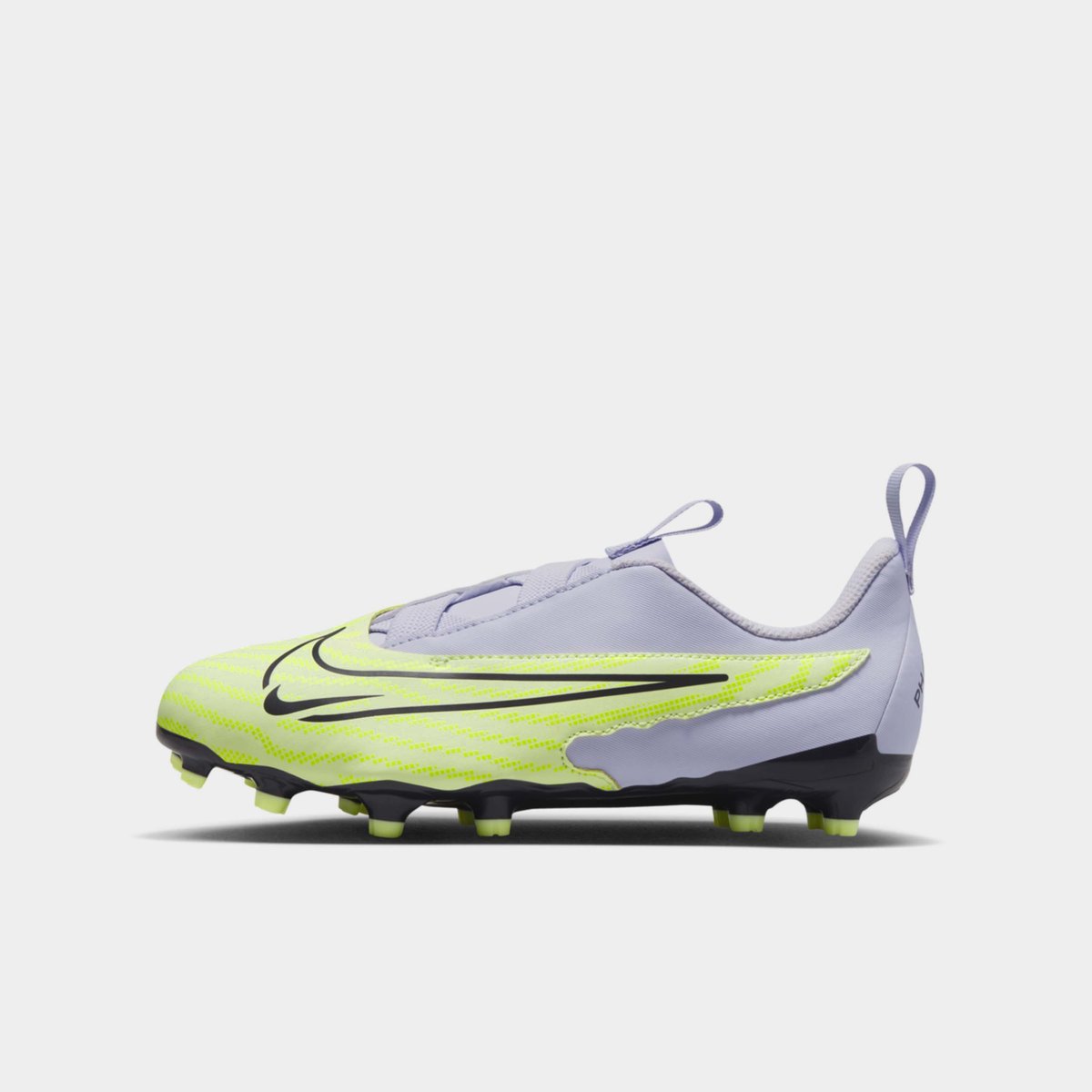 Nike Phantom Academy GX Firm Ground Kids Football Boots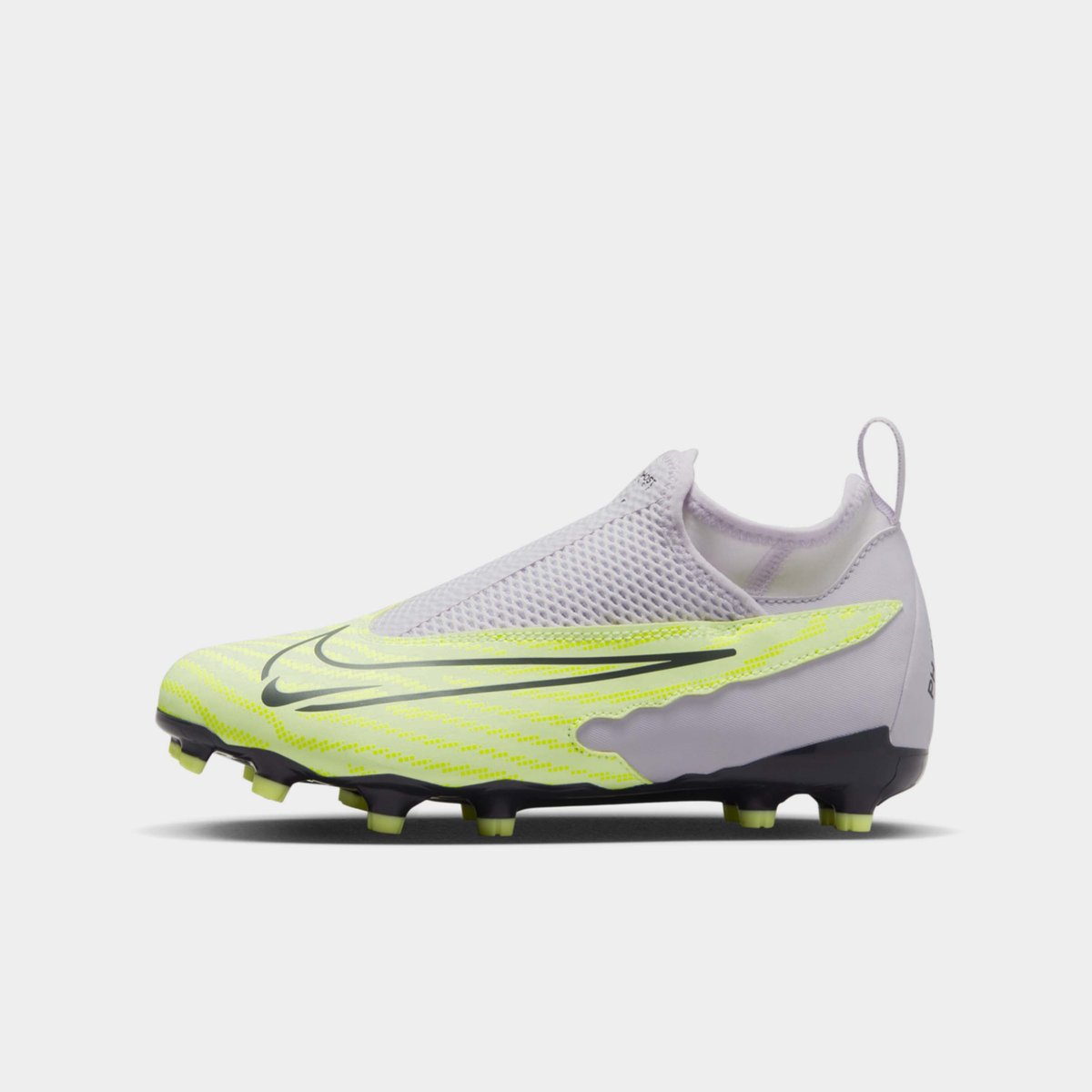 RRP: £69.99 Now: £45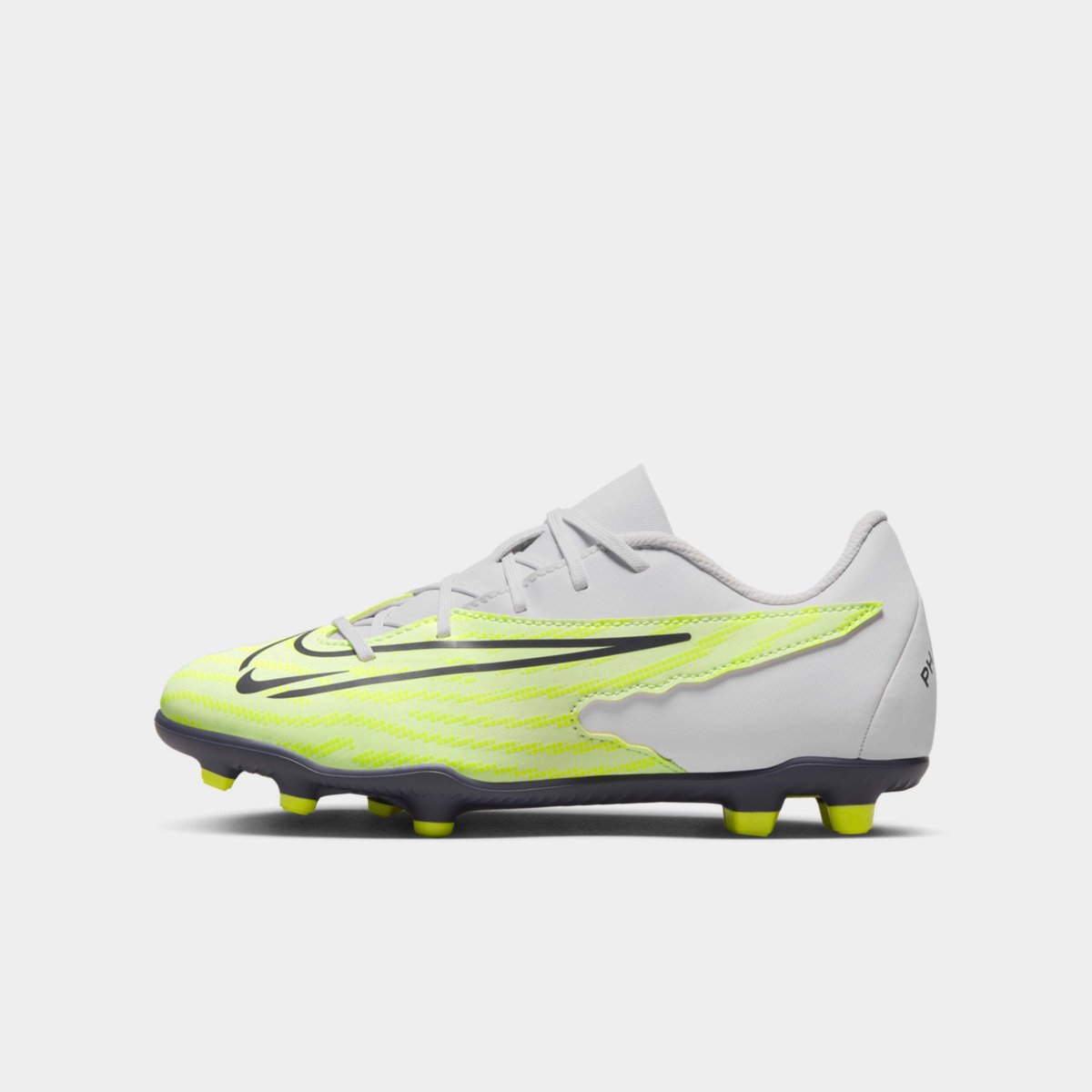 Nike Phantom Club GX Firm Ground Kids Football Boots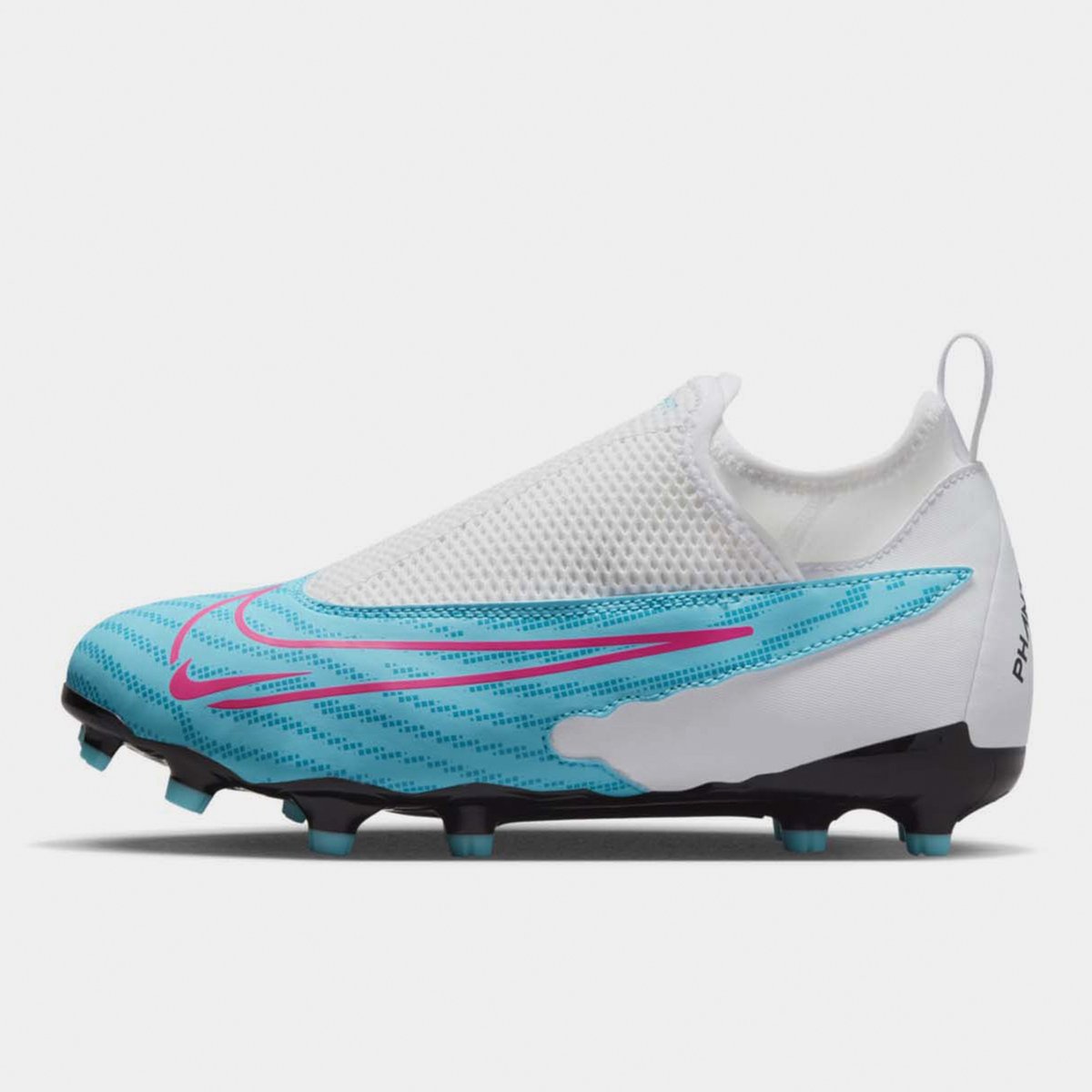 Nike Phantom GT Elite FG Football Boots
Blk/Grey/White
RRP: £224.99 Now: £175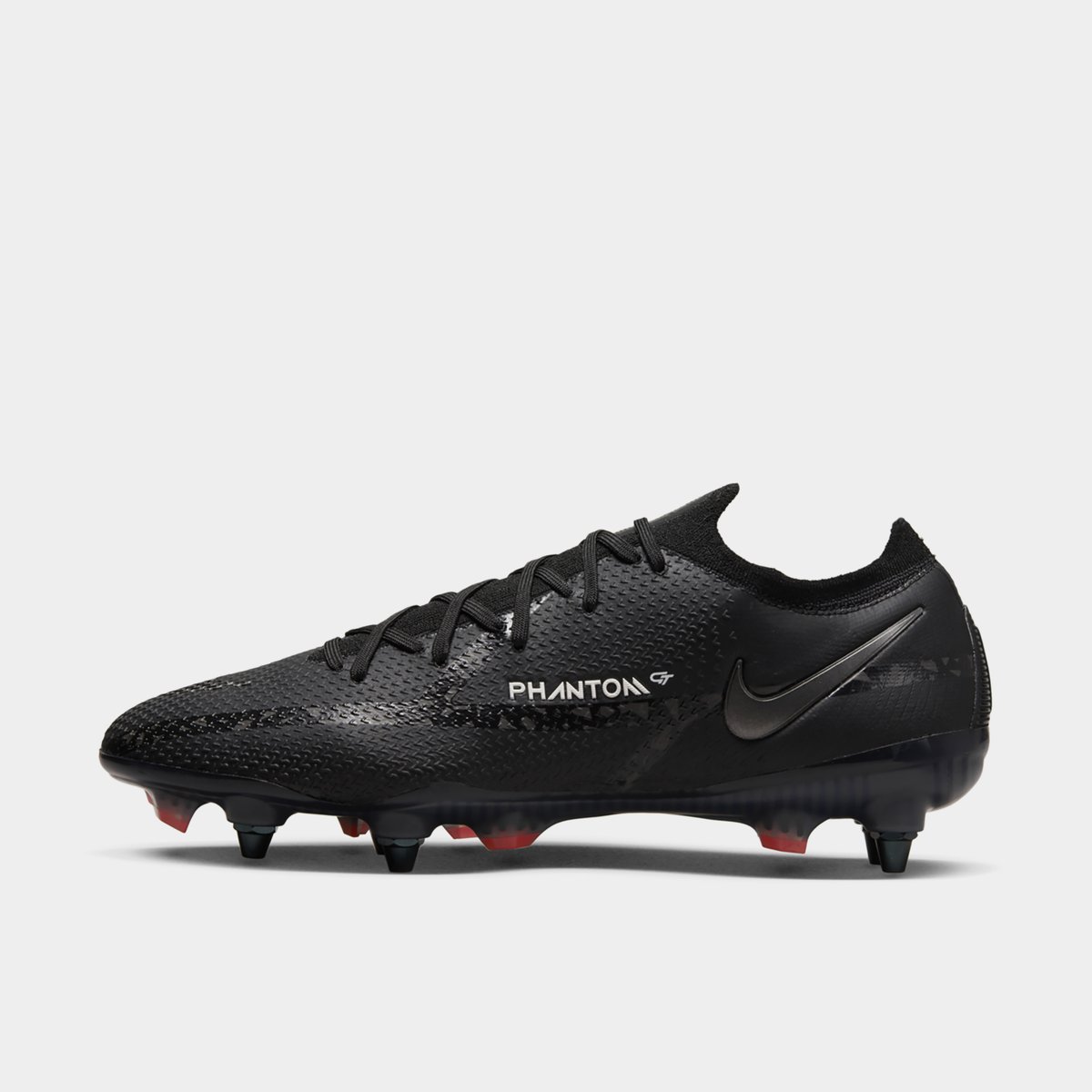 Nike Phantom GT Elite SG Football Boots
RRP: £234.99 Now: £145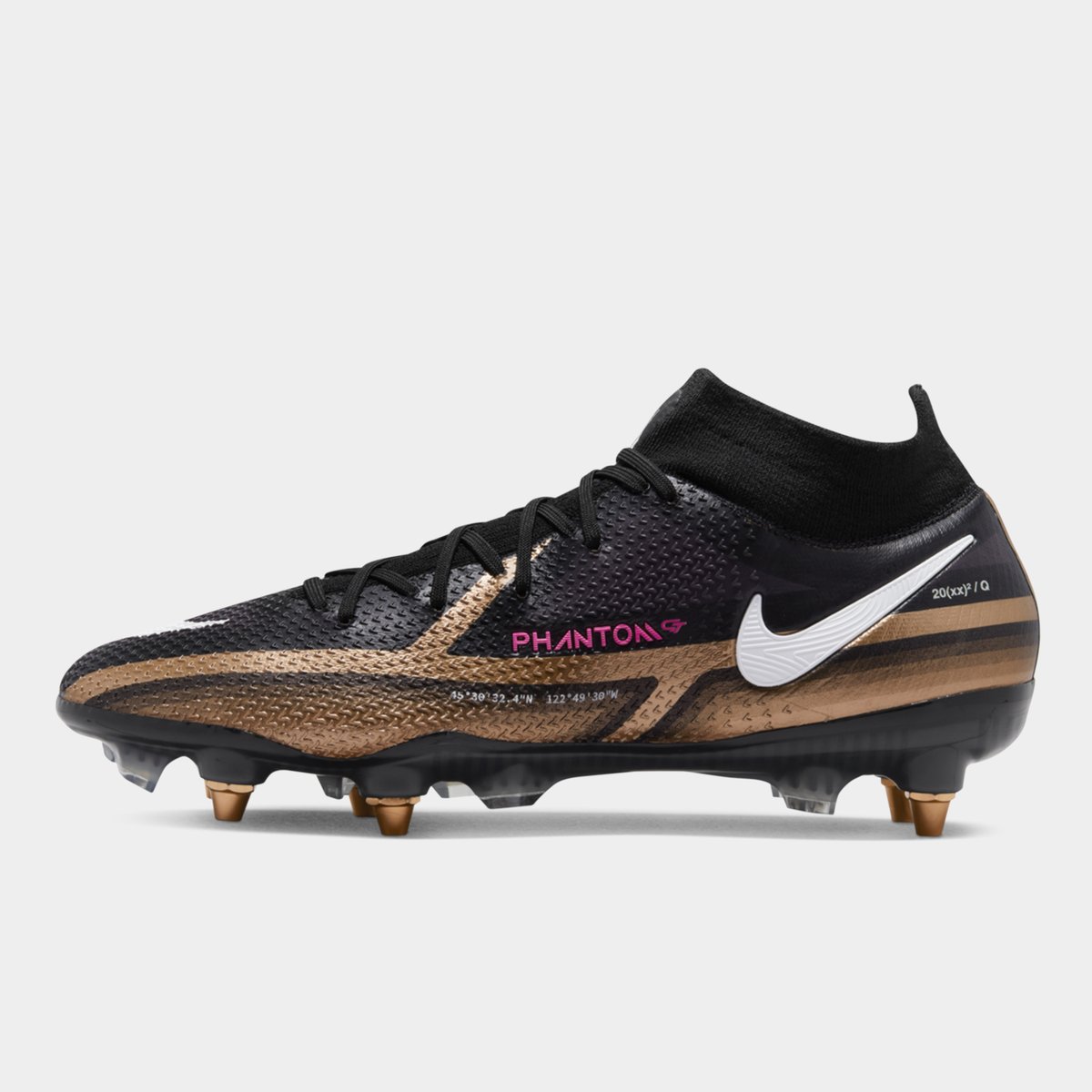 Nike Phantom GT Elite DF SG Football Boots
Metallic Copper
RRP: £249.99 Now: £200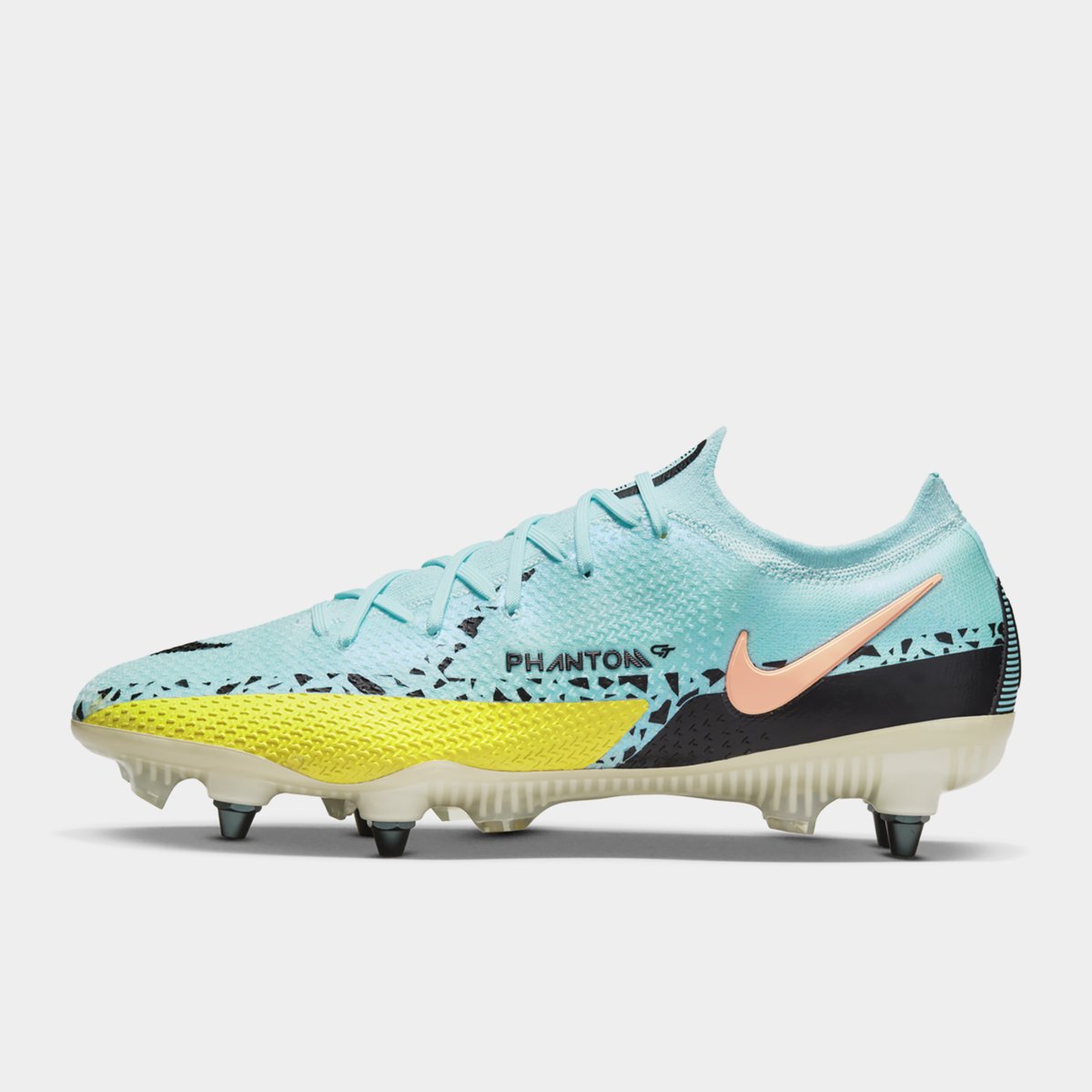 Blue/Blk/Yellow
RRP: £234.99 Now: £185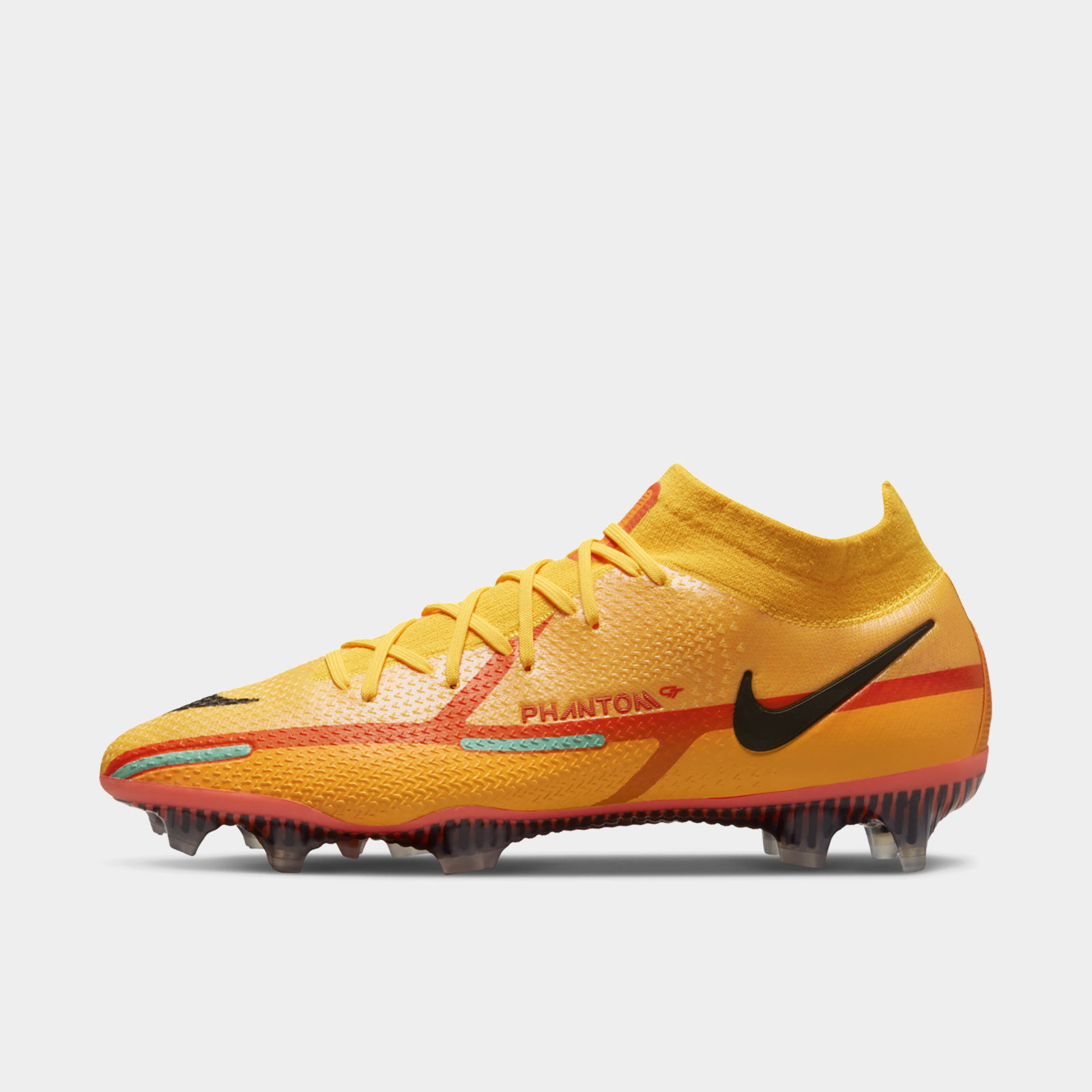 Orange/Black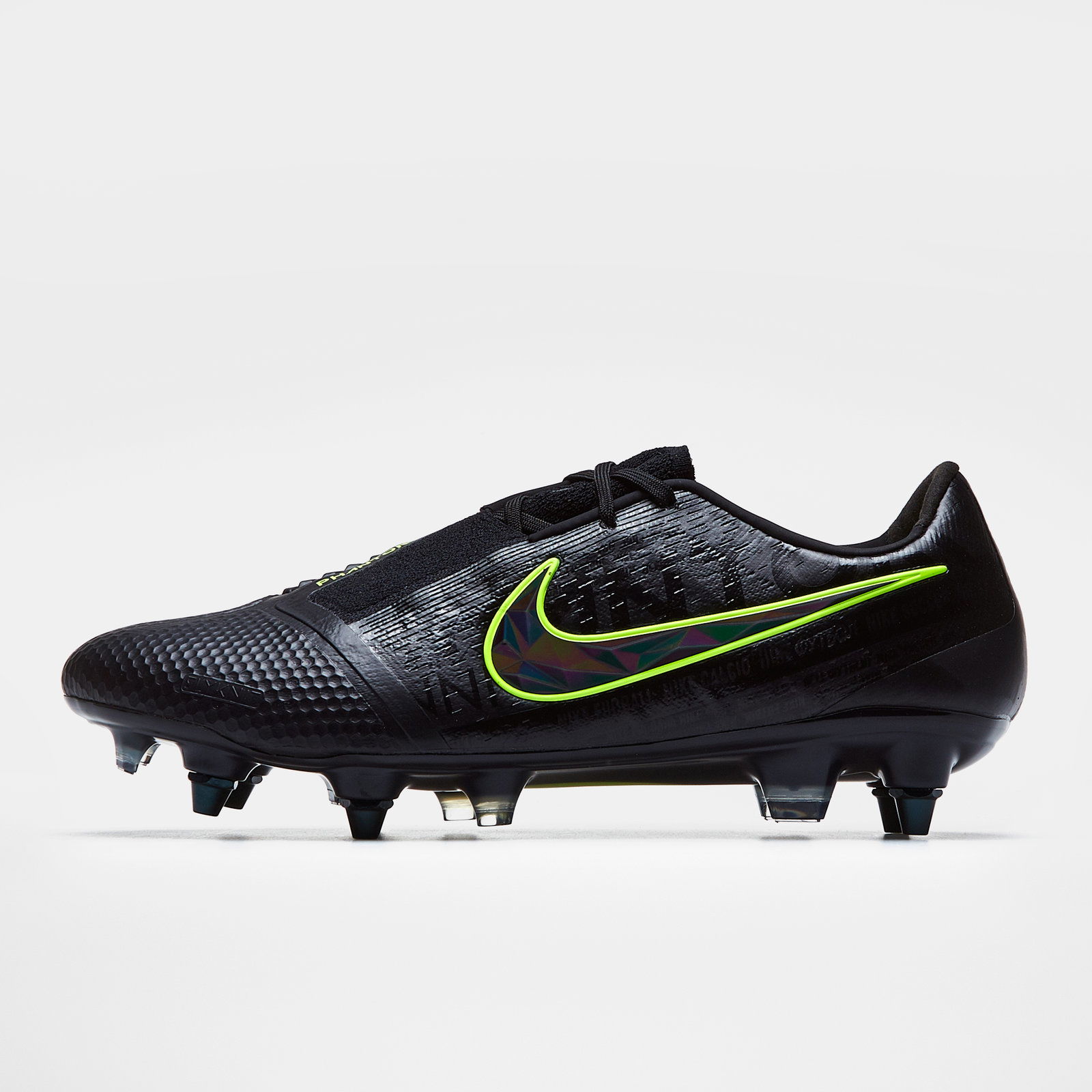 Nike Phantom Venom Elite Mens SG Football Boots
RRP: £229.99 Now: £115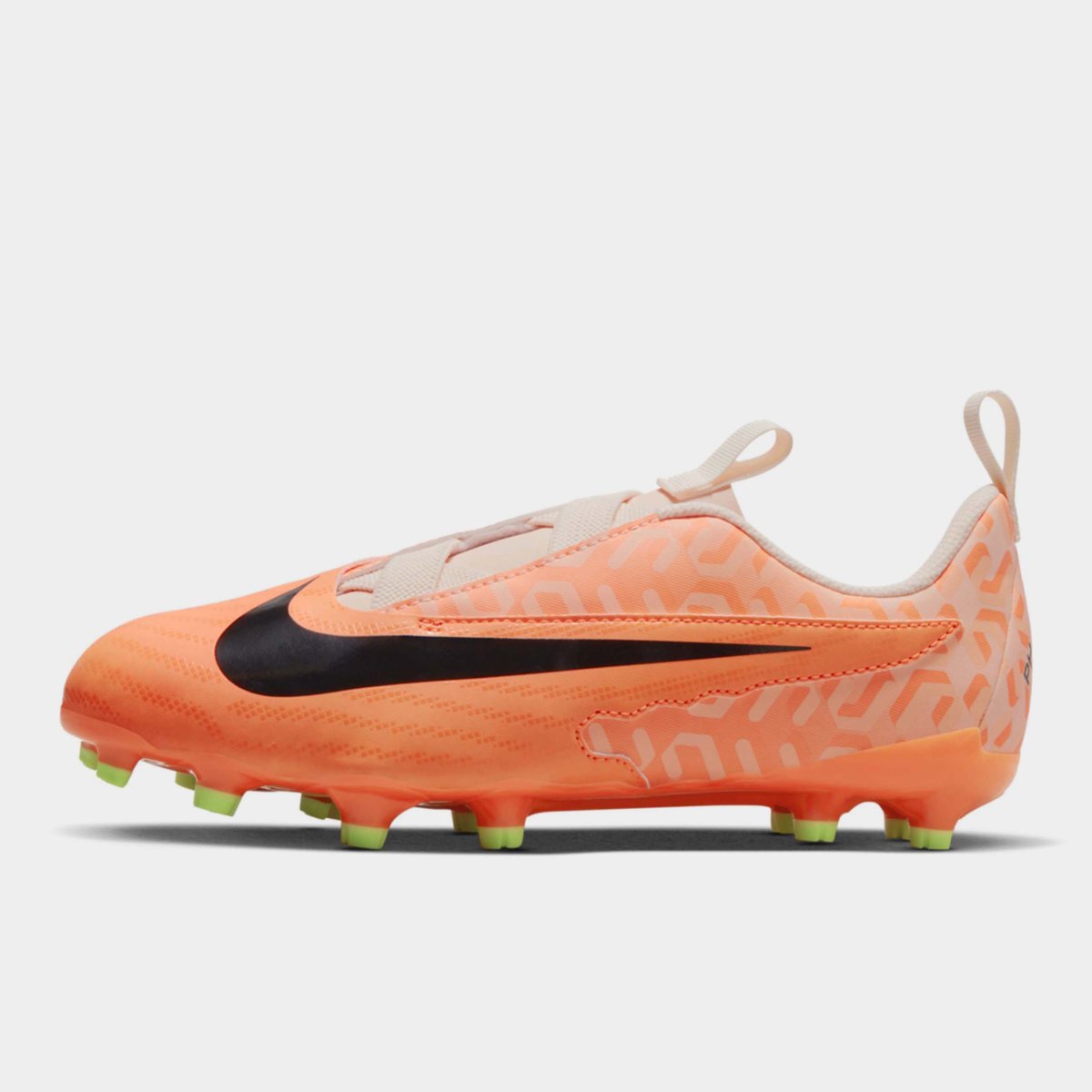 Nike Phantom GX Elite Firm Ground Football Boots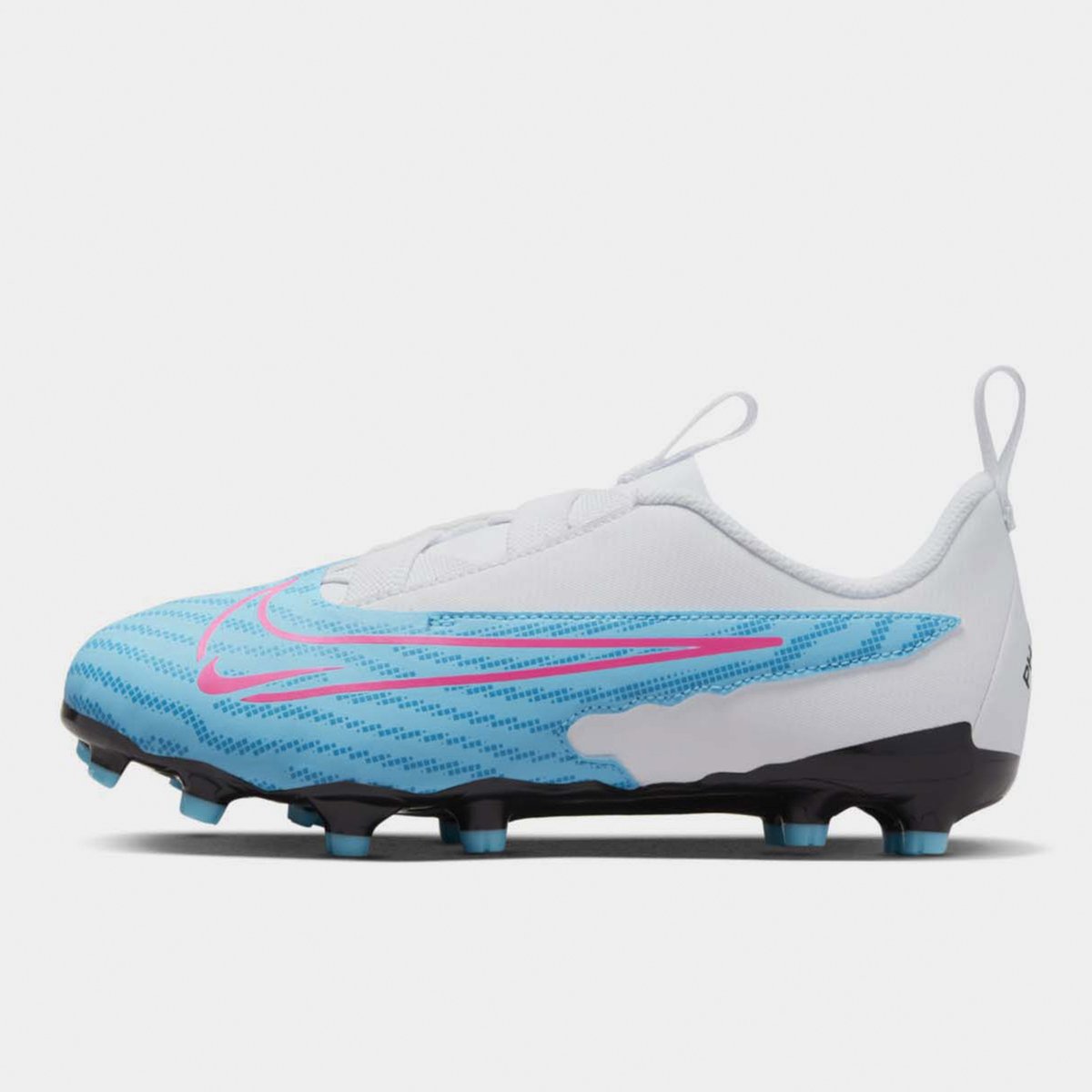 Black/White
RRP: £134.99 Now: £105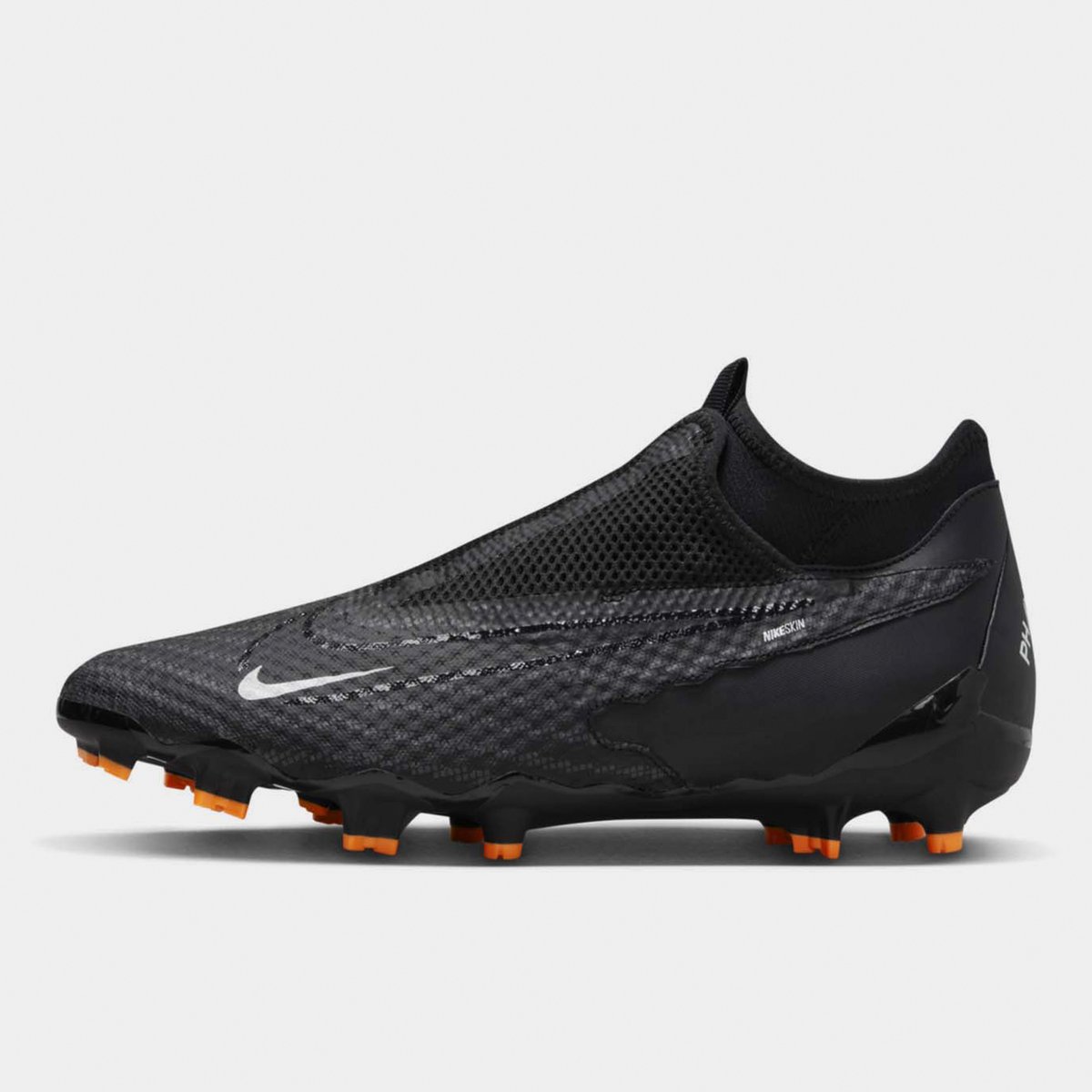 Nike Phantom Academy GX FG Kids Football Boots
RRP: £59.99 Now: £39
Frequently Asked Questions
What is nike gripknit, what is the difference between between dynamic fit and low cut, how much does the nike phantom gx weigh, are the nike phantom gx football boots true to size, what is the break in period of the nike phantom gx, are the nike phantom gx football boots good for wide feet, who wears nike phantom gx, which is better, phantom gt or gx.
Order Status
Shipping & Delivery
Order Cancellation
Size Charts
Privacy Policy
Terms of Sale
Terms of Use
Send Us Feedback
Popular Search Terms
Top Suggestions
Buy online and find a store near you for pick up in less than 2 hours. Shop now.
Phantom Soccer Shoes (31)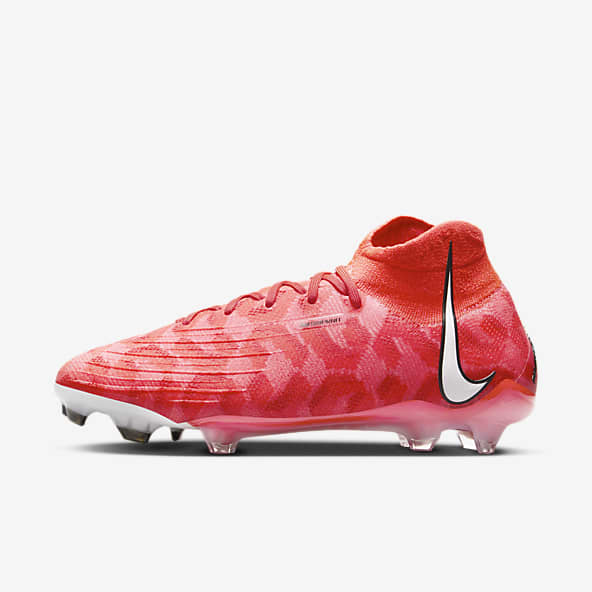 Multi Ground Soccer Shoes
Turf Soccer Shoes
Tiempo Cleats & Shoes
Artificial Grass Soccer Cleats
New Soccer Shoes
Soccer Jerseys
Paris Saint Germain Kits
Black Soccer Shoes
Customize Soccer Cleats
Cristiano Ronaldo Shoes
Geography of Moscow, Russia
Learn 10 Facts About Russia's Capital City
Urban Geography
Physical Geography
Political Geography
Country Information
Key Figures & Milestones
M.A., Geography, California State University - East Bay
B.A., English and Geography, California State University - Sacramento
Moscow is Russia's capital city and is the largest city in the country. As of January 1, 2010, Moscow's population was 10,562,099, which also makes it one of the top ten largest cities in the world. Because of its size, Moscow is one of the most influential cities in Russia and dominates the country in politics, economics, and culture among other things. Moscow is located in Russia's Central Federal District along the Moskva River and covers an area of 417.4 square miles (9,771 sq km).
The following is a list of ten things to know about Moscow: 1) In 1156 the first references to the construction of a wall around a growing city called Moscow began to appear in Russian documents as did descriptions of the city being attacked by the Mongols in the 13th century. Moscow was first made a capital city in 1327 when it was named the capital of the Vladimir-Suzdal principality. It later became known as the Grand Duchy of Moscow. 2) Throughout much of the rest of its history, Moscow was attacked by rival empires and armies. In the 17th century a large part of the city was damaged during citizen uprisings and in 1771 much of Moscow's population died due to the plague. Shortly thereafter in 1812, Moscow's citizens (called Muscovites) burned the city during Napoleon 's invasion. 3) After the Russian Revolution in 1917, Moscow became the capital of what would eventually become the Soviet Union in 1918. During World War II, however, a large portion of the city suffered damage from bombings. Following WWII, Moscow grew but instability continued in the city during the fall of the Soviet Union . Since then, though, Moscow has become more stable and is a growing economic and political center of Russia.
4) Today, Moscow is a highly organized city located on the banks of the Moskva River. It has 49 bridges crossing the river and a road system that radiates in rings out from the Kremlin in the city's center. 5) Moscow has a climate with humid and warm to hot summers and cold winters. The hottest months are June, July, and August while the coldest is January. The average high temperature for July is 74°F (23.2°C) and the average low for January is 13°F (-10.3°C). 6) The city of Moscow is governed by one mayor but it is also broken down into ten local administrative divisions called okrugs and 123 local districts. The ten okrugs radiate out around the central district which contains the city's historic center, Red Square, and the Kremlin. 7) Moscow is considered the center of Russian culture because of the presence of many different museums and theaters in the city. Moscow is home to the Pushkin Museum of Fine Arts and the Moscow State Historical Museum. It is also home to Red Square which is a UNESCO World Heritage Site . 8) Moscow is well-known for its unique architecture which consists of many different historic buildings such as Saint Basil's Cathedral with its brightly colored domes. Distinctive modern buildings are also beginning to be constructed throughout the city.
9) Moscow is considered one of the largest economies in Europe and its main industries include chemicals, food, textiles, energy production, software development, and furniture manufacturing. The city is also home to some of the world's largest companies. 10) In 1980, Moscow was the host of the Summer Olympics and thus has a variety of different sports venues that are still used by the many sports teams within the city. Ice hockey, tennis, and rugby are some popular Russian sports. Reference Wikipedia. (2010, March 31). "Moscow." Moscow- Wikipedia, the Free Encyclopedia . Retrieved from: http://en.wikipedia.org/wiki/Moscow
When Was St. Petersburg Known as Petrograd and Leningrad?
What Was the USSR and Which Countries Were in It?
World War II Europe: The Eastern Front
World War Two: The Eastern Front Part 2
World War II: Battle of Moscow
Wonders of the World - Winners and Finalists
10 Facts about Christchurch, New Zealand
Seoul, South Korea Facts and History
Execution of Czar Nicholas II of Russia and His Family
Geography of Beijing
Architecture in France: A Guide For Travelers
Russian History in Architecture
World War II: Marshal Georgy Zhukov
10 World War II Battles You Should Know
Coldest Capital Cities
Kazahkstan: Facts and History
By clicking "Accept All Cookies", you agree to the storing of cookies on your device to enhance site navigation, analyze site usage, and assist in our marketing efforts.
Moscow, Moscow
Around the globe, hurricane tracker.
Severe Weather
Radar & Maps
News & features, current weather, current air quality, our current air quality index (aqi) provides information on the quality of air that you are breathing and its impact on your health. there are at least six different pollutants that we track that impact the cleanliness of air and your health., tonight's weather forecast, tomorrow's weather forecast, moscow weather radar, further ahead.
Top Stories
Leeward Islands on alert as Tropical Storm Philippe threatens rain, wi...
56 minutes ago
October to usher in dramatic weather change for South Central
13 minutes ago
Photo Blog: Meet STEVE, a brilliant counterpart to the northern lights
LATEST ENTRY
Storm chaser delighted after photographing rare phenomenon
2 eclipses, meteor showers to thrill skywatchers in October
Weather Forecasts
Chilly pattern out West to give way to early October warmup
7 hours ago
Featured Stories
Weather News
More than 100 dolphins dead in Amazon as water hits 102 F
4 hours ago
NYC, New Jersey brought to a standstill by flash flooding
Low water reveals rarely-seen underwater cave, century-old ruins
3 hours ago
A Caribbean island once ruled by rats is now a wildlife haven
Warmer, dry conditions to expand to East Coast into early October
Weather Near Moscow:
Balashikha , Moscow
Khimki , Moscow
Zelenograd , Moscow
We have updated our Privacy Policy and Cookie Policy .
Get AccuWeather alerts as they happen with our browser notifications.
Notifications Enabled
Thanks! We'll keep you informed.
Village Centre Cinemas at Eastside Market Place

1420 S. Blaine St., Moscow , ID 83843
208-882-6873 | View Map
Kenworthy Theater (1 mi)
Pullman Village Centre Cinemas (8.5 mi)
The Creator
The Exorcist: Believer
A Haunting in Venice
PAW Patrol: The Mighty Movie
All Showtimes
Today, Oct 2
Tomorrow, Oct 3
Wed, Oct 4, 2023
Thu, Oct 5, 2023
Fri, Oct 6, 2023
Sat, Oct 7, 2023
Sun, Oct 8, 2023
Mon, Oct 9, 2023
Tue, Oct 10, 2023
Wed, Oct 11, 2023
Thu, Oct 12, 2023
Fri, Oct 13, 2023
Sat, Oct 14, 2023
Sun, Oct 15, 2023
Thu, Oct 19, 2023
Fri, Oct 20, 2023
Sat, Oct 21, 2023
Sun, Oct 22, 2023
Mon, Oct 23, 2023
Tue, Oct 24, 2023
Wed, Oct 25, 2023
Thu, Oct 26, 2023
Online tickets are not available for this theater.

The Creator Watch Trailer

PG-13 | 2h 13m | Action, Sci-Fi, Thriller
Regular Showtimes

A Haunting in Venice Watch Trailer

PG-13 | 1h 43m | Drama, Thriller, Mystery

The Nun II Watch Trailer

R | 1h 50m | Horror, Thriller

PAW Patrol: The Mighty Movie Watch Trailer

PG | 1h 28m | Adventure, Animation, Family
Regular Showtimes (Reserved Seating)

Saw X Watch Trailer

R | 1h 58m | Horror, Thriller
Movie Times by Zip Code
Movie Times by State
Movie Times By City
Movie Theaters
Latest Drops
Firm Ground
Indoor & Futsal
Artificial Grass
Soft Ground
New Balance
Nike Mercurial
Nike Mercurial Superfly
Nike Mercurial Vapor
Nike Phantom GX
Nike Phantom GT
Nike Tiempo
Nike Premier
adidas Predator
adidas Copa
Puma Future
Mizuno Alpha
Mizuno Beta
Mizuno Morelia
New Balance Furon
New Balance Tekela
Diadora Brasil
Lotto Boots
Collections
Nike Luminous Pack
Nike Blast Pack
Nike Generation Pack
Nike Lucent Pack
Nike Progress Pack
Nike United Pack
Adidas Crazyrush Pack
Adidas Parley Pack
Adidas Own Your Football Pack
Adidas Nightstrike Pack
Adidas Pearlized Pack
Adidas Al Rihla Pack
Adidas Game Data Pack
Adidas Heatspawn Pack
Puma King Platinum Premium Editions
Mizuno Shining Pack
Mizuno Azure Blue Pack
Mizuno Made In Japan
New Balance 'Own Now' Pack
Shop all Boots
Accessories
International
Women's World Cup 2023
Men's World Cup 2022
Netherlands
New Zealand
Premier League
All Premier League
Aston Villa
Crystal Palace
Manchester City
Manchester United
Newcastle United
Southampton
All Bundesliga
Bayern Munich
Borussia Dortmund
Borussia Monchengladbach
Hannover 96
All Ligue 1
Olympique de Marseille
Paris Saint-Germain
All La Liga
Athletic Club Bilbao
Atletico Madrid
Real Madrid
All Serie A
Inter Milan
All A-League
Brisbane Roar FC
Macarthur FC
Melbourne City
Melbourne Victory
Perth Glory
Western Sydney Wanderers
Western United
Rest Of The World
Boca Juniors
Champions League
FC Shakhtar Donetsk
Rangers F.C
River Plate
Swansea City A.F.C.
Retro Range
Under Armour
Shop all Jerseys
Teamwear Outlet
Polo Shirts
Training Bibs
Base & Compression
Goalkeeping
Shop by Brand
Shop all Teamwear
adidas Ultraboost
Adidas Originals
adidas Icon
Jordan x PSG
Nike Tech Fleece
UNWANTED FC
Shop all Off Pitch
Equipment Outlet
Othomovement
Premier Sock Tape
Agility and Control
Drink Bottles
Football Socks
Goalkeepers
Goals & Rebounders
Shin Guards
Shop all Equipment
Shop by category.
Shop By Type
Shop by brand, shop all sale.
Launch Calendar — Keep up to date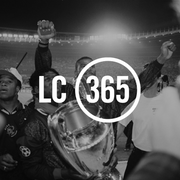 New Customer?
Nike phantom football boots ( 3 ) | show all, product type.
Football Boots
Firm Ground Football Boots
Artificial Grass Football Boots
Nike Phantom Football Boots (3)
Nike Phantom Venom Football Boots (1)
Adidas Copa Football Boots (21)
adidas X Football Boots (31)
Mizuno Morelia Football Boots (18)
Mizuno Beta Football Boots (10)
New Balance Furon Football Boots (3)
Puma King Football Boots (7)
US Shoe Size
Base Colour
Black / Copper
Price: Low to High
Price: High to Low
Newest Last
Best Selling
Welcome to Nike Phantom Football Boots
Nike phantom football boots.
Designed for fast-paced games and strategic kicking, the latest Nike Phantom football boot series will have you controlling the pitch from kick-off. Replacing the Nike Magista, the Nike Phantom Vision offers midfielders sublime control, while the Nike Hypervenom is being replaced by the all-new strategic striking boot, the Nike Phantom Venom. Shop the Nike Phantom series now at Ultra Football.
Nike Phantom VNM Elite FG
Nike phantom vnm elite fg bright mango/white.
Built for powerful strikers like Harry Kane, Marcus Rashford and Robert Lewandowski whose precise connection with the football means that no keeper is safe, no matter how good they are.
With injected blades on the instep, the Nike Phantom VNM Elite firm ground football boots help create added spin on the ball for enhanced control when shooting. A one-piece Flyknit construction upper with Flywire cables ensure a seamless fit and ultimate lockdown, while the HyperReactive soleplate provides the stability and traction needed to unleash at any moment.
Boot Class = Elite
The best of the best. Elite football boots are the boots professional players wear on-pitch, made using the highest quality materials and featuring the latest technologies and innovations. The premium option for players who demand the best possible performance from their boots.
Nike's mission is "to bring inspiration and innovation to every athlete in the world". For decades, their boots have done exactly that, being seen on the feet of amateur and professional players alike, all around the globe. Starting with "The Nike" back in 1970, the Swoosh's designs have always led the way when it comes to combining style and performance. Their modern range includes the ever-popular Mercurial for speed, as worn by the legend that is Cristiano Ronaldo, along with the touch-focused Phantom. Or, if you prefer a classic boot, the more traditional Tiempo and Premier are your go-to options. Nike offer boots for all types of surface and levels of play, including their exclusive Anti-Clog editions with soleplates designed specifically for wet, muddy pitches.
Additional Information
Quick Ref: 209620
Man. Ref: AO7540-810
Ground Type Guide
Selecting the correct sole plate for the surface you are playing on is crucial, not only for the performance and longevity of your football boots, but also to avoid the risk of injury.
Using an outsole that isn't designed specifically for the surface on which you are playing may cause premature wear and/or damage that will not be deemed as a fault of manufacture and will prevent the retailer accepting them for a refund or exchange.
Firm Ground
Boots with Firm Ground soleplates are only to be used on natural, short-grass surfaces that are firm underfoot but may be slightly wet. Designed specifically for this playing surface, they offer acceleration, comfort, and enhanced traction, dispersing stud pressure evenly across the foot. FG soleplates are fixed (not removable) and are used worldwide; wetter countries tend to use them spring to autumn. FG boots are not to be used on artificial ground (AG) surfaces as the construction is not designed for the extra friction. Using FG boots on AG surfaces will invalidate the manufacturer's warranty.
See more Firm Ground Football Boots
We've teamed up with Nike to bring our membership communities closer together. Pro:Direct Sport and Nike Members can now connect their memberships for free to access even more benefits including exclusive products, experiences, and rewards. These benefits are available only in our app – the home of Pro:Direct Sport Members – and are benefits that you'll receive on top of the perks you get already with each of your Pro:Direct Sport and Nike memberships.
Free UK Standard Delivery
Enjoy free UK standard delivery on Nike orders placed on the Pro:Direct Sport app. Find out more
Member-Only Product Access
Get first and exclusive access to special product launches by connecting your Pro:Direct Sport and Nike memberships.
Experiences & Competitions
Register for member-only experiences and enter exclusive competitions with once-in-a-lifetime prizes.
Follow the steps below to get connected and access your exclusive benefits.
Pro:Direct are working in partnership with our carriers to reduce the impact on our environment with low, or zero carbon emissions in the last mile delivery to your door.
When your order is dispatched you will receive an email. You can track your order through your online order history .
For more information on our delivery services click here.
UK Delivery within 3-5 days. Available for most UK postcodes.
Free Online UK Returns (within 28 days)
Returning a product to Pro:Direct is simple and easy using our Online Returns Portal, and if you are returning from the UK this is also completely FREE of charge.
Watch our video guide for full details on returning an item or click here for detailed information on Returns.
If you are returning an item from outside the UK you can still use our Online Returns Portal but for further details please see our Returns FAQ's .