Color Coded Lyrics
Latest Kpop Songs brought to you by CCL team
WayV (威神V) – Phantom
[EP] Phantom – The 4th Mini Album 2022.12.28
Lyrics/作词 : 潘彦廷 (YTP) Composer/作曲 : JINBYJIN, Karen Poole, Sondre Nystrøm, Farida Benounis, Adrian McKinnon Arranger/编曲 : JINBYJIN
Kun , Ten , Winwin Xiaojun , Hendery , Yangyang
Romanization
Uh uh what is it what is it uh uh xuan zai qian yi shi de jiao jie e meng fen ge de hua mian cao kong shei de tan te dian dao shi jie gui ze All the noises in my brain ye xie chi suo you shi xian When it just gets louder Yeah it just gets harder
xu huan lun kuo jie kai chen mo (hint me) shei neng kan tou shen sui de meng (leave me) Ay meng yi huan shei mo hu visions It makes me wonder qing xie de shi ke
4 3 2 1 times e ye li zhen wei nan bian de zi tai dai shang mian ju de jiao bu ben xiang zi wo de gui tu zhen xiang bi ran cun zai
Like a phantom that be pulling my strings Hey-yo hey-yo cao zong de pin lü shi kong de hua mian hun an de shi jie zhen xiang qian cang yi meng dai shang mian ju kan tou bu an song yong shi kong Oh standing in the dark Only I can see the truth so crazy wei zhuang lian kong qing xi de shi xian guang ying de zhen li wei zhi xi Fade out phantom
ni wu sheng deng dai bei qiu jin de yan shen hei ye li xing lai shi jie shi qu guang ze Can't get out uh Of the phantom tower
meng long de wei lai nao zhong déjà vu xu huan de cun zai huang tang de xing mu When it just gets louder Yeah it just gets harder
zhen xiang hei ye shan e shun jian (lead me) shei de gai bian wo neng kan jian (get it) Ay chuan tou xu wei jie kai shi jian yan shen de zhi re zhen xiang bei tou she
4 3 2 1 times yong shuang shou da po shi xu de zhu zai zhai xia kong ju de ling wu chuan yue sen lin de mi wu Feeling me up alive
Like a phantom that be pulling my strings Hey-yo hey-yo cao zong de pin lü shi kong de hua mian hun an de shi jie zhen xiang qian cang yi meng dai shang mian ju kan tou bu an song yong shi kong Oh standing in the dark Only you can see the truth so babe wei zhuang lian kong qing xi de shi xian guang ying de zhen li wei zhi xi Fade out phantom
Yeah ting zhi dian dao shi jie de yun zuo zhan kai suo you mian mu de zi wo zhao hui shi xu de zhen li Like the way ahead of me Not afraid now you can see uh uh
liu yan cheng wei shi jian de huang wu ting bu jian zhe can ruo de xuan xiao de let it go Without warning ling hun zhong bei shi fang over you Keeping me alive zhi zhe de deng dai Truth alive
Like a phantom that be pulling my strings Hey-yo hey-yo cao zong de pin lü shi kong de hua mian hun an de shi jie zhen xiang qian cang yi meng dai shang mian ju kan tou bu an song yong shi kong Oh standing in the dark Only you can see the truth so babe wei zhuang lian kong qing xi de shi xian guang ying de zhen li wei zhi xi Fade out phantom Uh uh what is it what is it uh uh
Uh uh what is it what is it uh uh 悬在潜意识的交界 噩梦分割的画面 操控谁的忐忑 颠倒世界规则 All the noises in my brain 夜挟持所有视线 When it just gets louder Yeah it just gets harder
虚幻轮廓 揭开沉默 (hint me) 谁能看透 深邃的梦 (leave me) Ay 梦呓唤谁 模糊 visions It makes me wonder 倾斜的时刻
4 3 2 1 times 恶夜里真伪难辨的姿态 戴上面具的脚步 奔向自我的归途 真相必然存在
Like a phantom that be pulling my strings Hey-yo hey-yo 操纵的频率 失控的画面 昏暗的世界 真相潜藏异梦 戴上面具看透 不安怂恿失控 Oh standing in the dark Only I can see the truth so crazy 伪装脸孔清晰的视线 光影的真理未止息 Fade out phantom
你无声等待被囚禁的眼神 黑夜里醒来 世界失去光泽 Can't get out uh Of the phantom tower
朦胧的未来脑中 déjà vu 虚幻的存在 荒唐的醒目 When it just gets louder Yeah it just gets harder
真相黑夜 善恶瞬间 (lead me) 谁的改变 我能看见 (get it) Ay 穿透虚伪 揭开时间 眼神的炙热 真相被投射
4 3 2 1 times 用双手打破失序的主宰 摘下恐惧的领悟 穿越森林的迷雾 Feeling me up alive
Like a phantom that be pulling my strings Hey-yo hey-yo 操纵的频率 失控的画面 昏暗的世界 真相潜藏异梦 戴上面具看透 不安怂恿失控 Oh standing in the dark Only you can see the truth so babe 伪装脸孔清晰的视线 光影的真理未止息 Fade out phantom
Yeah 停止颠倒世界的运作 展开所有面目的自我 找回失序的真理 Like the way ahead of me Not afraid now you can see uh uh
流言成为时间的荒芜 听不见这孱弱的喧嚣的 let it go Without warning 灵魂终被释放 over you Keeping me alive 执着的等待 Truth alive
Like a phantom that be pulling my strings Hey-yo hey-yo 操纵的频率 失控的画面 昏暗的世界 真相潜藏异梦 戴上面具看透 不安怂恿失控 Oh standing in the dark Only you can see the truth so babe 伪装脸孔清晰的视线 光影的真理未止息 Fade out phantom Uh uh what is it what is it uh uh
Translation
Uh uh What is it What is it uh uh On the edge of unconsciousness The nightmare shatters Whose fears were manipulated? The world's rules are shaken All the noises in my brain Night snatches every look and glance When it just gets louder Yeah it just gets harder
A fake silhouette breaks the silence (Hint me) A dream-like abyss, who dares look? (Leave me) Ay, who are you calling in your dreams? The Visions grow dim It makes me wonder that moment when everything shifted
4, 3, 2, 1 Times A vile night, but it can't make real what's fake Footsteps of a masked existence On a journey of self-discovery Because truth does exist
Like a phantom that be pulling my strings Hey-yo hey-yo, the puppeteer tugs, and In darkness, the world loses its way Dream is a trickster hiding what's real See through it all from behind the mask Through the chaos feeding on fear Oh standing in the dark Only I can see the truth so crazy Look as if there is no mask The light of truth was never lost Fade out phantom
With bated breath you await that captured gaze Wake in the dead of night to find the world has long lost the light Can't get out uh Of the phantom tower
A hazy vision of the future feels only like Déjà vu An absurd revelation of something fake Whet it just gets louder Yeah it jut gets harder
Night of reckoning, between good and evil (Lead me) What change will appear in that narrow hour? (Get it) Ay, rise above this time of lies With a fiery gaze that at last sees the truth
4, 3, 2, 1 Times With both hands, push away the beckoning evil No longer afraid of what fear teaches Fight through the dark, misty woods Feeling me up alive
Like a phantom that be pulling my strings Hey-yo hey-yo, the puppeteer tugs, and In darkness, the world loses its way Dream is a trickster hiding what's real See through it all from behind the mask Through the chaos feeding on fear Oh standing in the dark Only you can see the truth so babe Look as if there is no mask The light of truth was never lost Fade out phantom
Yeah, it's time to stop the world from reeling Reveal all that you are Gonna recover the distorted truth Like the way ahead of me Not afraid now you can see uh uh
Rumors threadbare with time Close your ears to weakness and nosie, Let it go Without warning At last, the soul is free, Over you Keeping me alive At the end of helpless waiting Truth alive
Like a phantom that be pulling my strings Hey-yo hey-yo, the puppeteer tugs, and (my feeling yeah) Lost in this world of darkness (World of darkness) Dream is a trickster hiding what's real (See through it all from behind the mask, Yeah) Through the chaos feeding on fear Oh standing in the dark (oh standing in the) Only you can see the truth so babe (you see the truth) Look as if there is no mask The light of truth was never lost Fade out phantom Uh uh What is it What is it uh uh
Credits Chinese: QQ Rom: colorcodedlyrics.com Eng: SMTOWN Info: QQ
Disclaimer – CCL does not authorize any usage of our work (including, but not limited to: transliterations, translations, codings, etc.) in monetized media. For further information, please contact us at [email protected]
Similar Posts
LAY – H20 (水)
Super Junior-M – Go
One thought on " wayv (威神v) – phantom ".
The space between the sections are… interesting haha
Thank you for the lyrics!
Leave a Reply Cancel reply
You must be logged in to post a comment.
This site uses Akismet to reduce spam. Learn how your comment data is processed .
Spotify is currently not available in your country.
Follow us online to find out when we launch., spotify gives you instant access to millions of songs – from old favorites to the latest hits. just hit play to stream anything you like..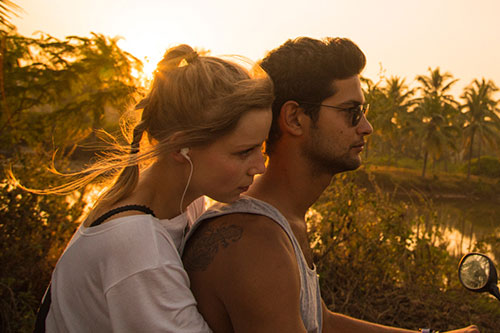 Listen everywhere
Spotify works on your computer, mobile, tablet and TV.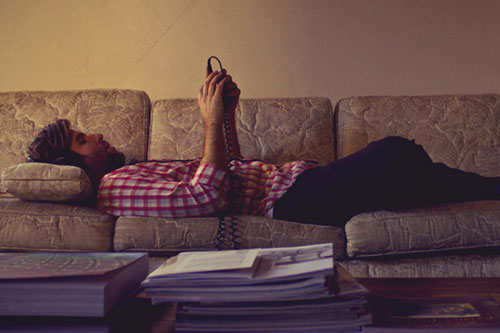 Unlimited, ad-free music
No ads. No interruptions. Just music.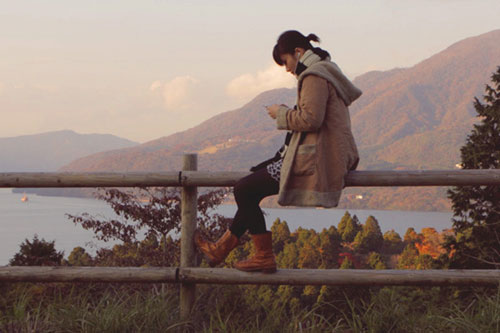 Download music & listen offline
Keep playing, even when you don't have a connection.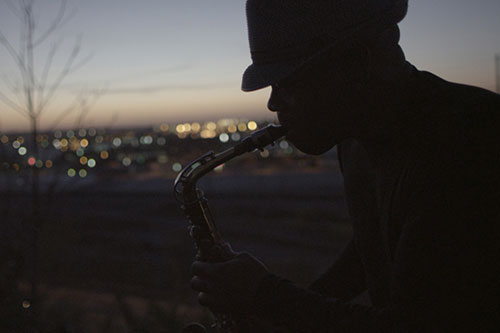 Premium sounds better
Get ready for incredible sound quality.
"Phantom (English Version)" lyrics
Artist: WayV Song: Moonwalk Album: Take Over The Moon Year: 2019
3, 2, 1 当你说那是光 定义了光芒 行走于水面上 让波浪荡漾 我们有创造世界的机会 让万物敬畏 Hold up!
当一切混沌天空破晓 Yeah 容我开拓这洪荒的美好 彷彿回到宇宙起源 驯服了黑暗 和大地比赛 灌溉出了爱 Go, go, go, go (Go) 生命那么厉害 Whoa, whoa, whoa, whoa Ooh 经过飞翔和不断地寻找 文明终在第七天落脚 Yeah
未来席卷而来 梦想石破天开 被爱筛选的我踩着豪迈的 Moonwalk
当经典都记载下 不知名的伟大 你来到天选之城而风靡 Moonwalk 当人们歌颂神话 我选择腰弯下 对刚成形的世界 跨出第一步的 Moonwalk
Moonwalkin', moonwalkin' 从制高点延伸到地平 我的城旁观者勿进 不思议飓风即将来袭 我要筑起天选的国度 (Cool) 只有梦想家才允许骄傲地进入 我从来不否认我是先行者信徒 (Come on) 金字塔顶端一定有更蔚蓝的路 Ah!
无须护城河以及城墙 Yeah 忧伤自然就被快乐流放 (Drippin') 你的笑必然成为经典 阳光的灿烂 月光的迷幻 应许而存在 Go, go, go, go (Go) 生命那么盛开 Whoa, whoa, whoa, whoa Ooh 持续飞翔和无畏地燃烧 文明还有一万年美好 Yeah
经过漫长等待 (Woah) 世纪终将开展 (Woah) 多少眼神随着我们自在的 Moonwalk
时间送往迎来 我寂寞故我在 直到你前来 无名的化外 在命运的呼唤下 向远方出发 And we gonna take over the moon (5, 4, 3, 2, 1) Moonwalk
Moonwalk, moonwalk Moonwalk, moonwalk Moonwalk, yeah
dang ni shuo na shi guang ding yi le guang mang xing zou yu shui mian shang rang bo lang dang yang wo men you chuang zao shi jie de ji hui rang wan wu jing wei Hold up
dang yi qie hun dun tian kong po xiao rong wo kai tuo zhe hong huang de mei hao fang fu hui dao yu zhou qi yuan xun fu le hei an he da di bi sai guan gai chu le ai Go go go go sheng ming na me li hai Whoa whoa whoa whoa Ooh jing guo fei xiang he bu duan de xun zhao wen ming zhong zai di qi tian luo jiao Yeah
wei lai xi juan er lai meng xiang shi po tian kai bei ai shai xuan de wo cai zhe hao mai de Moonwalk
dang jing dian dou ji zai xia bu zhi ming de wei da ni lai dao tian xuan zhi cheng er feng mi Moonwalk dang ren men ge song shen hua wo xuan ze yao wan xia dui gang cheng xing de shi jie kua chu di yi bu de Moonwalk
Moonwalkin'Moonwalkin' cong zhi gao dian yan shen dao di ping wo de cheng pang guan zhe wu jin bu si yi ju feng ji jiang lai xi wo yao zhu qi tian xuan de guo du Cool zhi you meng xiang jia cai yun xu jiao ao de jin ru wo cong lai bu fou ren wo shi xian xing zhe xin tu jin zi ta ding duan yi ding you geng wei lan de lu Ah
wu xu hu cheng he yi ji cheng qiang you shang zi ran jiu bei kuai le liu fang ni de xiao bi ran cheng wei jing dian yang guang de can lan yue guang de mi huan ying xu er cun zai Go go go go sheng ming na me sheng kai Whoa whoa whoa whoa Ooh chi xu fei xiang he wu wei de ran shao wen ming hai you yi wan nian mei hao Yeah jing guo man chang deng dai shi ji zhong jiang kai zhan duo shao yan shen sui zhe wo men zi zai de Moonwalk
shi jian song wang yin lai wo ji mo gu wo zai zhi dao ni qian lai wu ming de hua wai zai ming yun de hu huan xia xiang yuan fang chu fa And we gonna take over the moon 54321 Moonwalk
Moonwalk Moonwalk Moonwalk
You may also like:
秘境 (Kick Back)
X Back (Pinyin)
超越时空 (Turn Back Time)
Try My Luck (Pinyin)
浪漫发酵 (Up From Here)
I Need U (Pinyin)
十面埋伏 (Ambush)
When We Were Young (Pinyin)
嗜 (Obsession)
Phantom (Pinyin)
节奏 (Tempo)(Chinese version)
湘江水 (XiangJiang River)
We go nanana
Adblock Detected
Please consider supporting us by disabling your ad blocker.