Wedding Hire
Airport Transfers
Experiences
Company Brochure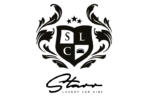 HIRE ROLLS ROYCE WRAITH UK
We regularly check our competitors prices to ensure that ours are the lowest on the market today. If you find a HIRE ROLLS ROYCE WRAITH UK cheaper than the prices listed on this website and we aren't able to price match, We will provide you with 10% off your next luxury car hire with us. A sk our sales team for more details.
transmission
Rolls royce wraith hire.
The Rolls-Royce Wraith is a hand-built work of art, especially designed for grand touring.
The name was originally used by the luxury British brand for the vintage 1938 model and re-released in 2013 featuring a modern design which is powerful, strong and dramatic.
Each Wraith takes around 450 hours to construct, using the finest materials and traditional craftmanship which allow Rolls-Royce the level of perfection that they set as their baseline standard.
Sleek and aggressive from the outside whilst classic and luxuriously comfortable from the inside, the Rolls-Royce Wraith is the perfect prestigious car to hire for a wedding, business trip or weekend away.
We also offer chauffeur hire services so that you can work or relax in the spacious passenger area whilst we focus on getting you to your destination.
With an established history of designing and building luxury cars which goes back over a century, each Rolls-Royce is meticulously built in Goodwood in England, combining traditional ethics, classic looks and modern technology.
The Wraith's body shape is unique, with a fastback roofline and signature long bonnet, combining the successful brand heritage with a more dynamic finish.
Well-known for its reliability and unrivalled levels of comfort, Rolls-Royce is a legendary British brand, respected worldwide, loved by celebrities and the Royal family for over sixty years.
Specifically designed for Grand Touring, the Wraith is packed with features to ensure impressive performance and driving capabilities.
The V12 engine makes just enough noise to be appreciated without being overbearing, can reach 60mph in as little as 4.4 seconds and the acceleration is linear, smooth and flawless for the perfect drive.
Always looking for innovative ways to improve on perfection, the Rolls-Royce Wraith is the perfect luxury hire car to take across the country for a relaxing journey which you won't want to be over.
Whilst the performance is impressive, this car was not designed with speed or power as its priority. Open the rear-hinged doors, sit behind the wheel and soak in one of the most luxurious interiors which can be found on a production car.
The quality and expense can be seen and felt on every carefully crafted element, from the soft and supple leather upholstery to the wooden panelling. The design is kept true to the brand's heritage, the advanced technology features are kept discreet in order to not impact the overall look.
The cabin is spacious and quiet, perfect for a place to work, talk with clients or relax with friends.
Starr Luxury Cars are proud to own the largest fleet of luxury cars for hire in the UK.
Catering for both short-term and long-term hire and committed to our customers, our expert team will always strive to meet your requirements. We also offer a luxury chauffeur service for business trips, tours of the city or wedding days.
If you are considering hiring the Rolls-Royce Wraith or any of our other prestigious hire cars, contact our friendly team who will be happy to help make any occasion more special.
To view our full range of luxurious Rolls Royce rentals, please  click here.
I took out an Aston Martin for a client meeting and was a fantastic expeirence from start to finish. Thanks Ike and the team for your assistance Jon Scales Director / Velvet PR
The Aston Martin is my favourite car and we hired a fleet of luxury cars for a product launch. The cars arrived in pristine condition and was well worth the investment. Thank Starr Luxury Cars for all your assistance. Natalie Volgara CEO / Swifty
We recently used Starr Luxury Cars for a corporate track day and hired several Aston Martins for our team. Starr Luxury Cars organised delivery of all the vehicles and collected them afterwards and the customer service was fantastic. Thanks Ike and the team. Nathan Simmons Director / Mango Racing
The Aston Martin is always my favourite luxury vehicle and Starr Luxury Cars always deliver the goods whenever I need, even at last minute. It is always a great experience and the cars will always be in pristine condition. Great service and amazing fleet Roberto Rudie PR Manager/ Roberto Rudie Ltd
Quote | Help | Contact Us

Rolls Royce Wraith Hire
Rolls royce wraith design.
Power. Style. Drama. These are the sensations you would expect upon first glance of the Rolls Royce Wraith, as its design gives that dramatic mafia feel, with a hint of royalty and a dash of presidential exclusiveness as you notice the wide sturdy body that gives one the feeling of safety, at the same time it presents those fine elegant curves that Rolls Royce is known for, with the famously shaped bonnet and let's not forget the prized Spirit of Ecstasy, that so gracefully sit at the front of the car in full view displaying the symbol of what Rolls Royce is.
Bold signature details and the sweeping lines that are designed to be driven in grace, Rolls Royce Wraith truly is daring and unique. With the classic 2:1 proportions of wheel to roof height, the long overhang beyond the back wheels and the famous Rolls Royce rear hinged doors will really set you apart from every other car around you. The wraith fits the car so well as it gives a feeling of fleeting, and ethereal spirit providing an effortless grace of and elegance but at the same time something daring. With mirror like bodywork, made with many layers of paint partnered with the careful and meticulously applied workmanship giving a brand of an iron fist in a velvet glove; the power is there but disguised in the elegant flowing spirit that the wraith is.
Transmission
Rolls Royce Wraith Interior
Open the doors to a thrilling experience with the Rolls Royce Wraiths sweeping interior lines that reflect its astonishing power while still providing and exceeding luxury car level of discerning taste. 
The Aluminium which you will see across the interior really provides a crisp and contemporary edge that combines a level of beauty with strength and muscularity. As expected, no compromise was made for the Rolls Royce cars and that is apparent with the class and uniqueness that was put into this car, with an amazing roof that can transform into a star-filled night sky, complete with eight randomly-triggered shooting star effects. 
Truly exceptional craftsmanship and effort was put into the Rolls Royce Wraith, really emphasising luxury from all who sit within creating an exceptional, magical ambiance using hundreds of fibre-optic lights. You can find the controls for the Starlight Headliner in the front passenger compartment which will allow you to adjust the brightness to your liking to set the right mood and atmosphere.
Rolls Royce Wraith Performance
Wraith is alive with driver-centred responsiveness, dynamic handling that is enhanced with pace making every journey an experience to excite you. Propelled by an extremely muscular engine, making this the most powerful series model to carry the famously branded Rolls Royce name. The Wraith truly delivers a remarkable experience of a spirited drive that cannot be compared.
Rolls Royce Wraith doesn't fail to bring power with its luxury, with a potent 6.6 litre turbo charged V12 engine that can propel you from 0 to 60 in a stunning 4.4 seconds, while remaining gentle and swift. Wraith delivers a whopping 591 BHP of phenomenal power in a seamless surge of energy, effortlessly while being guided by a satellite-aided automatic transmission.
The Satellite aided transmission predicts the road ahead communicating to the driver the conditions of the road to add to the pleasantness and comfort. In addition to this, the Wraith has an active cruise control that can be used to keep track of the front of the vehicle using radar which will automatically maintain a safe distance, ensuring a comfortable journey.
Driving A Rolls Royce Wraith
Luxury is the focus as all luxury cars ensure to provide only the most extravagance possible for both the driver and passengers. Rolls Royce Wraith is definitely no exception to this as it is made to enhance long-distance touring, making it feel like it is very natural and effortless, adding an extra dimension to the poise of the Wraith's Luxury.
Getting into a luxury car is as if you are stepping into a private jet, soaring through the roads gaining the interest and curiosity of all eyes and passers-by as you sit and relax in comfort, indulging in extravagance and opulence.
The Rolls Royce Wraith Hire Experience
Unmistakably Rolls Royce, the signature of richness, the pure definition of class and wealth. Emanating luxury as you feel only the finest of materials, resting on the finest of leathers and fabrics with perfectionist craftsmanship and quality that cannot be compared with any other. It is only understandable why Rolls Royce would be the choice of one who may desire the taste of wealth and extravagance. Status is just a trivial matter as yours would elevate to new heights as you are carried in this chariot of prestige and excellence with only the finest engineering applied to compliment the beauty and artwork of the design applied to this amazing luxury vehicle. Beauty is power.
The Process of Hiring a Rolls Royce Wraith
Request A Quote
Receive A Quote
Pay A Booking Deposit
Pick up or have the car Delivered
Enjoy the car!
View our Rolls Royce Wraith Hire
Still not sure which luxury car you want to hire, contact our team.
Our team is happy to answer your questions. Fill out the form and we'll be in touch as soon as possible
Join The Mailing List
Stay in touch with the latest delivered straight to your inbox
WhatsApp us
  020 7043 2165  /  01922 634097   07840 404030
020 7043 2165  /  01922 634097 07840 404030
Rolls Royce WRAITH BLACK BADGE Hire
Acceleration 0-60MPH
Price upon request
Rolls Royce WRAITH BLACK BADGE
Acceleration 0-60mph 4.3
Top Speed 155
No. of Seats  4
Air Conditioning Yes
Transmission Automatic
Sat Nav  Yes
You're just a few clicks away from hiring a ROLLS ROYCE WRAITH BLACK BADGE HIRE
A Royal Ride
Own the road at the wheel of our Rolls Royce Wraith. A car designed to make a statement: grandeur and expense.
Dripping in luxury, the Black Badge Wraith is truly a sight to behold. Testament to striking Rolls Royce design, the interior is sleek and expertly crafted to bring ambience to any journey.
Rich And Reliable
The Wraith drives as exceptionally as it looks, holding a turbo-powered V12 engine with a 6.6L capacity, generating 624bhp and accelerating from 0-60mph in just 4.3 seconds. 
With an automatic 8-speed and satellite-aided transmission as well as all-wheel drive, this car provides a smooth but chic ride.
Specifications
no. of Seats
air conditioning
More Super Cars
AUDI R8 V10 HIRE
AUDI RS6 AVANT HIRE
BENTLEY CONTINENTAL GTC HIRE
FERRARI 812 GTS SPYDER HIRE
LAMBORGHINI AVENTADOR SV ROADSTER HIRE
LAMBORGHINI AVENTADOR SVJ COUPE HIRE
LAMBORGHINI AVENTADOR SVJ HIRE – BRONZE
LAMBORGHINI AVENTADOR SVJ ROADSTER HIRE
LAMBORGHINI AVENTADOR SVJ ROADSTER HIRE – BLUE
LAMBORGHINI AVENTADOR ULTIMAE HIRE
LAMBORGHINI HURACÁN EVO SPYDER HIRE – GREEN
LAMBORGHINI HURACÁN EVO SPYDER HIRE – PURPLE
LAMBORGHINI HURACÁN PERFORMANTE SPYDER HIRE
LAMBORGHINI HURACÁN STO COUPE HIRE
LAMBORGHINI HURACAN TECHNICA HIRE
LAMBORGHINI URUS HIRE
LAMBORGHINI URUS HIRE – PURPLE
LAMBORGHINI URUS PERFORMANTE HIRE
MCLAREN 720S HIRE
MERCEDES G63 AMG EDITION 1 HIRE
Mercedes-AMG G63 HIRE
RANGE ROVER SPORT SVR IN ESTORIL BLUE 2022 HIRE
RANGE ROVER VOGUE AUTOBIOGRAPHY HIRE
Range rover vogue black edition 2022 hire.
ROLLS ROYCE CULLINAN BLACK BADGE HIRE – BLUE
ROLLS ROYCE CULLINAN HIRE
ROLLS ROYCE DAWN HIRE
ROLLS ROYCE WRAITH BLACK BADGE HIRE
ROLLS TOYCE CULLINAN BLACK BADGE HIRE
How it works, find your dream supercar in a few clicks.
Browse our range of supercars until you find your dream ride.
Found the car you'd like to hire? Be sure to click through and learn more.
And enjoy! All of our cars are clean, tidy and ready to hit the road!
Privacy Overview
Strictly Necessary Cookies
3rd Party Cookies
Cookie Policy
This website uses cookies so that we can provide you with the best user experience possible. Cookie information is stored in your browser and performs functions such as recognising you when you return to our website and helping our team to understand which sections of the website you find most interesting and useful.
Strictly Necessary Cookie should be enabled at all times so that we can save your preferences for cookie settings.
If you disable this cookie, we will not be able to save your preferences. This means that every time you visit this website you will need to enable or disable cookies again.
This website uses Google Analytics to collect anonymous information such as the number of visitors to the site, and the most popular pages.
Keeping this cookie enabled helps us to improve our website.
Please enable Strictly Necessary Cookies first so that we can save your preferences!
More information about our Cookie Policy
Call Now  – 888-674-4044
ROLLS ROYCE WRAITH RENTAL
Starting At:
100 miles per day included,
$5 per additional mile,
Security deposit required.
1 Rental Day = 24 hours
(6.6L, V12)
· RESERVE ROLLS ROYCE
One of the favorites of our fleet has become the Luxurious Rolls Royce Rental Wraith in Miami . This is the most powerful and technologically advanced Rolls Royce that has been created in history. Wraith is equipped with a 6.6L Twin Turbo charged V12, which delivers 624 hp with 800 Nm of torque. It accelerates from 0 to 60 mph in only 4.4 seconds, which is a great accomplishment for such a heavy looking car. In addition to its powerful engine, it is equipped with an electronically adjustable air suspension, which is so smooth that it creates a feeling of the "magic carpet ride".
Being the most technologically advanced vehicle of Rolls Royce, it's no surprise that Wraith has such technologies as a Satellite GPS system that allows the car to predict the traffic movement on the road ahead. Another contemporary function that this machine is equipped with is the Wireless support, which allows you to remain connected to the cyberspace during your whole trip. In the modern world it is simply impossible to stay away from the internet connection. And if you need to work from your laptop while you are being chauffeured around town by a professional luxury driver , Rolls Royce Wraith will provide you with a great experience you can enjoy all day long and never get tired of. Driving this luxury car rental will be a true pleasure for you.
13 city / 21 hwy
8 speed auto
DID YOU KNOW?
One of the highlights of the Wraith rental would be the Satellite Aided Transmission. It works by using data from the GPS, the SAT will map out the roads ahead and check for any cautions beyond the driver's vision. The SAT also automatically selects the right gear for any terrain that comes in the vehicle's way.
MORE ABOUT THE ROLLS ROYCE WRAITH RENTAL
The refined luxury is displayed all around this gorgeous vehicle. Wraith is the automobile for the self confident and wealthy people. The interior of it is fully detailed with fine leather, soft wool carets and elements of chrome furnish all over the cabin. The exterior of the car speaks of itself, it's a very powerful looking ride with an elegant silhouette. Rolls Royce has endowed this creature with a two-tone color combination to better demonstrate the streamline of its elegant curves.
You can rent the latest models of your favorite exotic cars manufacturers to get a thrill and adventure that will refresh your soul.
With the name of a full-size luxury car, the Rolls Royce Wraith Rental Miami has an outstanding interior. It is exquisite, and its striking interior lines are enough to describe its master craftsmanship. The use of natural grain leather seating, fine woods, and metals cover just about every surface. The four-seater cars have a head- and leg-room aplenty. It will provide you with the most comfortable drive just like pillow-soft.
ROLLS ROYCE WRAITH RENTAL PERFORMANCE
The Rolls Royce Wraith Rental is a superb car in many ways, all the features from its construction design to its performance are all brilliant. The Wraith's massive V12 engine will provide you with all the power needed to reach an incredible speed. The Power of the Wraith is amazing. Having a turbocharged V12 engine can produce acceleration from 0 to 60mph in 3.5 seconds, able to produce an enormous 590 LB-FT of torque at 1,500 RPM. Its speed can hit up to 190 mph. The turbocharged 6.6-liter 6592cc engine has 624 horsepower and 605 pound-feet of torque with an eight-speed, satellite-aided automatic transmission.
RENT A ROLLS ROYCE WRAITH FROM MPH CLUB
In the history of Rolls Royce, the Wraith is considered the boldest and dynamic. The Wraith is unique and distinctive in its features. Don't miss the opportunity to rent and ride in a Roll Royce Wraith.
Searching for the best exotic car rental service in Miami can be a complex task. Thankfully now you have mph club, where you can find the largest fleet of luxury and exotic car rentals in the US. Now you have a chance to experience the thrilling journey of driving the most exciting cars with confidence. We always welcome a new member who wants to drive our exotic cars on the roads of Miami. So are you ready to cover miles with the Rolls Royce Wraith , meeting your dreams, and enjoy the benefit of your experience in it? Contact us now and rent your favorite Rolls Royce model. m ph club offers you the best customer service and the largest fleet of exotic cars anywhere in the US.
© 2023, mph club  Site Map
Contact Our Central Office
Text Us On WhatsApp
Rolls Royce Wraith Rental
€ 1,150.00
The Rolls Royce Wraith combines all the finesse and luxury touches you would expect from this prestigious manufacturer, but with a sportier edge.
Pitched as the most dynamic Rolls Royce yet, the Wraith enjoys a swooping roofline and enough power to leave other road users behind in your dust.
Call us to make a reservation +44 203 4111 574
Quick quote, related products.
Rolls Royce Drophead Rental
Rolls Royce Phantom Rental
Rolls Royce Cullinan Rental
Rolls Royce Ghost Rental
Rolls Royce Dawn Rental
Rolls Royce Wraith
In paris ......., in rome ......., in barcelona ........
GUARANTEE We guarantee that we will always offer the best price for your Rolls Royce Wraith Rental. Please get in touch to get a quote!
TRUST We have been operating successfully since 2013, and are willing to answer any questions at any time.
We are one of the few Luxury Car Rental agencies who operate without smoke and mirrors.
Rent a Rolls Royce Wraith and you'll be rewarded with unrivalled acceleration, a buttery smooth ride and a sense of luxury that other cars can only dream of. This impressive car enjoys a sportier appearance than its exclusive stablemates with its coupe style roof, but still offers plenty in the way of comfort, luxury and style.
A Rolls Royce Wraith benefits from an epic V12 engine under the hood that has been tuned to produce a whopping 624bhp. This is combined with a silky smooth eight-speed automatic transmission that intelligently works in harmony with the on-board satnav to select the perfect gear for the road ahead. The Wraith´s air suspension ensures a smooth ride, allowing you to cruise around the undulating roads of Europe in total comfort, and its impressive powertrain allows you to leave lesser road users behind in your wake.
Despite its impressive engine and astonishing power, the interior of the Wraith is wonderfully isolated from any engine noise and road vibrations. The frameless windows allow everyone on-board to take in the scenery without obstruction and the rear-hinged doors make getting into this sportier Rolls Royce effortless rather than awkward.
As you would expect from this luxury manufacturer, when you hire a Rolls Royce Wraith you are rewarded with a host of on-board tech. It benefits from a large touchscreen display, plush carpets, sumptuous leather and high-end finishes throughout. Unlike other luxury coupes, when you´re inside the Rolls Royce Wraith everything you can see and touch feels finessed and refined. It also benefits from an intelligent navigation system and parking sensors, which are useful in a car of this size. Everyone on-board also enjoys large, comfortable seats so when you rent a Rolls Royce Wraith you are guaranteed to be cruising around Europe in comfort and head-turning style. Discover the delights for yourself and get in touch with our experienced team at Europe Luxury Services to reserve yours.
Rental Locations
Rent a Rolls Royce Wraith in Europe and you´ll enjoy unrivalled levels of comfort and sophistication from this powerful luxury coupe.
Whether you are planning to summer in the south of France, a weekend break in one of Europe's cosmopolitan cities or a road trip across the continent, a Rolls Royce Wraith rental is guaranteed to get you noticed wherever you venture.
When you hire a Rolls Royce Wraith with Europe Luxury Services, Europe becomes your playground to enjoy and explore. Our depots are located across the continent, in Portugal, Spain, France, Monaco, Italy, Germany, Austria, Switzerland and the UK, allowing us to deliver your Rolls Royce Wraith rental to your location anywhere in Europe.
Simply inform us of your travel plans and we´ll ensure that your Wraith is prepped, primed and ready for you to enjoy. Contact us for your personalised quote and reserve yours today.
History of Rolls Royce
Rolls Royce was founded in Derby, in 1906, when Frederick Henry Royce and Charles Stewart Rolls joined forces and began creating cars together. However, these were never intended to be your average cars.
From the very start they were receiving critical acclaim for their dedication to comfort, luxury and style that stood them apart from all others in the motoring world.
The first to leave the factory was the Silver Ghost in 1906 and it was a revelation and beyond anything the motoring world had seen before. Only a year after its release, it was hailed as the best car in the world and Rolls Royce´s commitment to excellence hasn´t wavered since then.
The first Rolls Royce Wraith was released in 1938 and enjoyed similar levels of success.
Through the decades, stately, smooth and sophisticated became their signature, and they are recognised around the world as leaders in engineering and a class above the rest in terms of luxury design.
Today, Rolls Royce is a world-renowned brand with a stature and status that other luxury manufacturers still fail to match.
As you can imagine, the Rolls Royce Wraith has come a long way since its first release and the latest model includes everything you would expect from this luxury car manufacturer and more. Rent a Rolls Royce Wraith to experience the progression for yourself and we guarantee you won´t want to hand it back at the end of your trip. Contact our team to reserve yours.
From* €1690  per day
150km per day*
Tailored delivery options.
Security Deposit *
From* €1290  per day
From* €1150  per day
Looking to rent a Rolls Royce Wraith for a different number of days? Please let us know and we can tailor a bespoke package for you.
*Delivery charges may apply, *Extra Kilometers can be arranged, *Security deposits may change depending on the location of hire
Looking to rent a Rolls Royce Wraith for a different number of days?
Please let us know and we can tailor a bespoke package for you.
Ferrari Rental In Europe
Lamborghini Rental In Europe
Aston Martin Rental In Europe
Porsche Rental In Europe
Mercedes Rental In Europe
McLaren Rental In Europe
Bentley Rental In Europe
Audi Rental In Europe
Maserati Rental In Europe
BMW Rental In Europe
Range Rover Rental In Europe
Rolls Royce Rental In Europe
Mini Rental In Europe
Tesla Rental In Europe
Jaguar Rental In Europe
Jeep Rental In Europe
Landrover Rental In Europe
Luxury Car Rental In Vienna
Luxury Car Rental In Nice
Luxury Car Rental In Paris
Luxury Car Rental In Monaco
Luxury Car Rental In Cannes
Luxury Car Rental In St. Tropez
Luxury Car Rental in Marseille
Luxury Car Rental In Munich
Luxury Car Rental In Frankfurt
Luxury Car Rental In Stuttgart
Luxury Car Rental in Berlin
Luxury Car Rental In Rome
Luxury Car Rental In Florence
Luxury Car Rental In Milan
Luxury Car Rental In Venice
Luxury Car Rental in Bologna
Luxury Car Rental in Pisa
Luxury Car Rental in Naples
Luxury Car Rental in Sardinia
Luxury Car Rental In Lisbon
Luxury Car Rental In The Algarve
Luxury Car Rental In Porto
Luxury Car Rental In Madrid
Luxury Car Rental In Barcelona
Luxury Car Rental In Malaga
Luxury Car Rental In Marbella
Luxury Car Rental In Ibiza
Luxury Car Rental in Mallorca
Luxury Car Rental in Palma
Luxury Car Rental in Alicante
Luxury Car Rental In Geneva
Luxury Car Rental In Zurich
Luxury Car Rental In London
Luxury Car Rental In Edinburgh
The ELS Journal
Username or email address *
Password *
Remember me Log in
Lost your password?
Which is bigger, 2 or 8?
Yes I'd like to receive special offers & Newsletters
Classic Badsworth Landaulette Bramwith Landaulette Mercedes E Class Wedding Limo 1970s Rolls Royce Silver Shadow White Beauford Tourer 1961 Rolls Royce Silver Cloud II Bentley Arnage Cars Rolls Royce Cullinan Bespoke Rolls Royce Phantom Series II Rolls Royce Phantom VIII White Rolls Royce Phantom Black Rolls Royce Phantom Series II White Rolls Royce Ghost Rolls Royce Ghost Series 3 Rolls Royce Dawn Rolls Royce Drop Head Black Rolls Royce Drop Head Mercedes GLS AMG Line Badsworth Landaulette Bramwith Landaulette 1970s Rolls Royce Silver Shadow Pink Limo Hire Lincoln Limo Hire Baby Bentley Limo Hire Hummer H2 Limo Hire Mercedes G-Wagon Edition 1 White Mercedes G-WAGON G63 AMG Mercedes G-WAGON G63 AMG Lamborghini Aventador SVJ White Lamborghini Huracan Performante Orange Lamborghini Huracan Performante Spyder Lamborghini Huracan Spyder Ferrari 488 Spider Audi R8 Spyder Range Rover Vogue Range Rover SVO White Bentley Continental Flying Spur Black Bentley Mulsanne Bentley Bentayga White Beauford Tourer 1961 Rolls Royce Silver Cloud II Rolls Royce Wraith Bentley Arnage Mercedes S Class Mercedes V Class Hummer H2 Event Decor Wedding Decor Package Candy Cart Hire Table Favours Chair Sash Hire Walkways and Red Carpet Bouquet Flower Arrangements Backdrop Hire Chocolate Fountain Hire Centre Piece Hire Chair Cover Hire
Rolls Royce Wraith
Name Of Car : Rolls Royce Wraith
Rolls Royce Wraith… Experience the ultimate Grand Touring encounter, in a motor car born to the role. Restless in spirit and confident in style, Wraith was created for the modern-day seeker. Leave expectation behind. This is Wraith.
Potency and Pace
Open the doors to thrilling performance. Wraith is alive with driver-centred responsiveness, its dynamic handling enhanced with pace. Every journey is an experience to excite even the most insatiable seeker. Propelled by a muscular V12 engine, this is the most powerful series model to carry the Rolls-Royce name. Wraith delivers a truly remarkable, spirited drive unlike any other.
Are you looking for "as-directed" VIP transport?
Our Rolls Royce Wraith can be hired for Wedding Car Hire, Chauffeur Car Hire, VIP Car Hire, Prom Car Hire, Music Videos, Photo Shoots, Airport Transfers, Sporting Events, Corporate Events, Funeral Car Hire, carry of Personal Body Guards and any other Ground Transportation needs.
Light the Way
Bold signature details and sweeping lines reflect the dramatic elegance of this contemporary motor car. Wraith is a virtuoso display of luxury and opulence.  Every detail is meticulously crafted, from the unique Starlight Headliner, to the abundantly spacious four-seat cabin.
Self Drive Car Hire 27+
At Crystal Chauffeurs we have over 21 years experience in the Self Drive car Hire industry, where we make the dreams of our customers come true.  We are determined in making sure every client knows that when they drive with us, they are getting the very best, in every way.
We boast a fleet of carefully selected high-end performance cars, backed up with a service that is second to none. Our Luxury car hire fleet includes the likes of the new Lamborghini Aventador SVJ, Ferrari 488 Spider, Lamborghini Huracan Performante, Mercedes AMG GTS Edition 1, Rolls Royce Dawn & many more.  Our commitment to customers who want to hire a Supercar, ensures that you will receive a first class experience, every time.
Whether you require a fully insured self drive car rental or a chauffeur driven service, you can rest assured that we will deliver, in an exceptionally professional and polite manner.
We offer a wide area coverage.
With Crystal Chauffeurs offering a wide area of coverage all London areas such as Mayfair, Kensington, Soho, Westminster, Camden, Hampstead, Central London, The City, Canary Wharf, Knightsbridge, Chelsea, Battersea, Edgware, Reading, Fulham, Slough, Buckinghamshire, Wembley, Chigwell, Essex, Hertfordshire, Kent, North London, West London, South London and all surrounding areas; so we are sure to travel the distance for you.
Other areas we cover are Luton, Milton Keynes, Bedford Peterborough, Cambridge, Birmingham, Coventry, Norfolk, Northampton, Leicester, Bedford, Lincolnshire and surrounding areas we are sure to travel the distance for you.
"Beat the Broker & Book Direct"
Booking with Crystal Chauffeurs is a great piece of mind for yourself the client knowing we are not a Broker!  The problem most clients find is when booking with a Broker its like Chinese Wispers!  So many different promises are made that by the time it gets back to the supplier it just all goes wrong!  Our vehicles seen on our website are all physical images and not library pictures or purchased online!  Booking with us will assure you that you have come direct.
Contact us today
We at Crystal Chauffeurs are well known for being a Rolls Royce & Bentley Specialist in the United Kingdom. The Rolls Royce Wraith Car Hire is perfect for your big day. With a variety of these vehicles on our fleet we can cover for any special requirements you may wish to discuss with us. For information about this vehicle please call our office and speak to our customer service representatives on 020 8099 8955.
Your Friends Details:
Your details:

New South Wales
Western Australia
South Australia
Northern Territory

Rolls Royce Wraith
12 cylinder petrol twin turbo intercooled 6.6l, pickup location, sydney airport, new south wales, guaranteed cheapest, rates in australia.
Prices inclusive of GST & Insurance Full rental payment  to secure booking Cancellations are non-refundable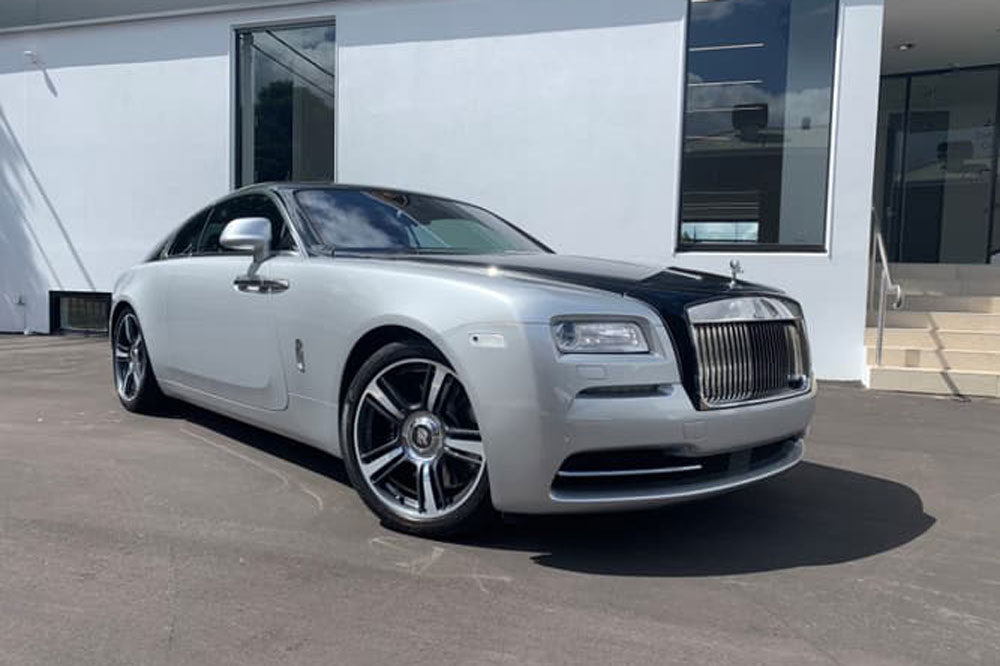 Prices inclusive of GST & Insurance Full rental payment  to secure booking Deposit can be paid on arrival Refund 5-7 business days after return Cancellations are non-refundable
Size – 6592cc Cylinders – 12 Induction – Twin Turbo
Type – Petrol – Premium ULP Delivery – Direct Injection Max Distance – 847 kms
Performance
465kW @ 5600rpm 800Nm @ 1500-5500rpm 0-100 kmh – 4.6 sec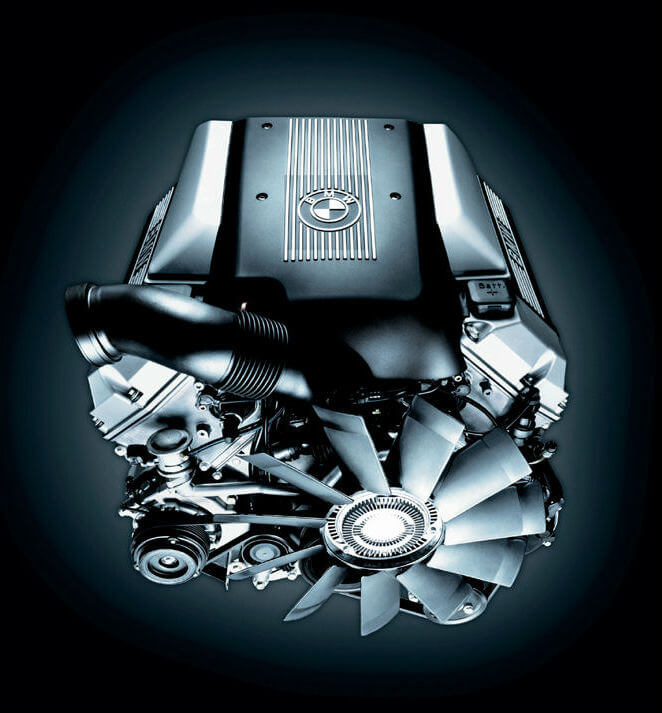 Body – Coupe Drive – Automatic Passengers – 4 seats
Climate Control 4 Zone Umbrella Holder MP3, CD, Bluetooth
ANCAP – 4 Star Airbags – 7 ABS & EBD
Follow Us for Updates & Promotions

SUPERCAR HIRE PRICES
SHORT TERM LEASING
Rolls Royce Wraith Hire
The pictures shown are the actual physical Rolls Royce Wraith hire car that we have. PB Supercar Hire is not a hire broker and owns its entire fleet, we can therefore guarantee the availability and condition of our cars.
This Car Is No Longer Available View alternative cars »
Years of Dedicated Great Service
PB Supercars are proud to have hired to over 6000 satisfied supercar enthusiasts with amazing customer reviews.
Hire with Confidence
Our guide on what makes an established supercar hire company a better choice than a broker.
Last Minute Discounted Supercar Hire Deals
Convertible
Sports cars
Ford mustang
Lamborghini
Range Rover
Rolls Royce

Rent Rolls-Royce Wraith (blue) in Dubai
Rental price of rolls-royce wraith (blue), rental conditions, terms of rental.
Write a review
Related cars.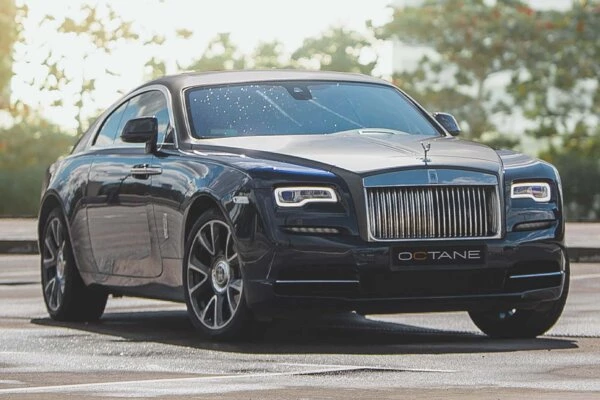 Book Rolls-Royce Wraith (blue)