Hauntings at Roosevelt Hotel
The Hollywood Roosevelt Hotel is reputed to be the most haunted hotel in Hollywood for the number of famous ghosts that haunts this historic building. Many celebrity ghost are said to linger in this building due to the wonderful memories that they had while staying as guests of the hotel. This includes American icon Marilyn Monroe, four-time Academy Award nominee Montgomery Clift and popular Australian actor Errol Flynn.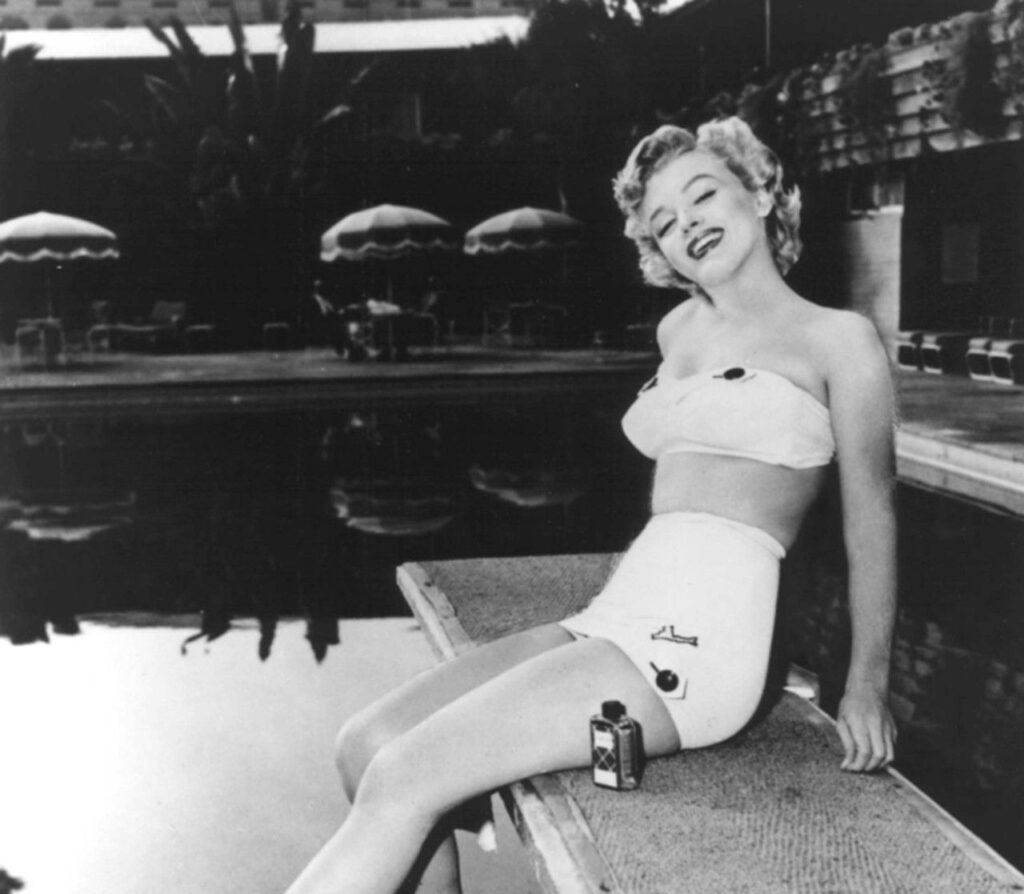 In particular, the spirit of Marilyn Monroe continues to lives in her beloved poolside suite 1200, often appearing in a haunted mirror to guests who walked passed it. Meanwhile, Montgomery is said to haunt the hallways of Roosevelt hotel and his old room 928 which he stayed in for three months while filming "From Here to Eternity" . Guests in the room would wake up to find their luggage moved and belongings shifted.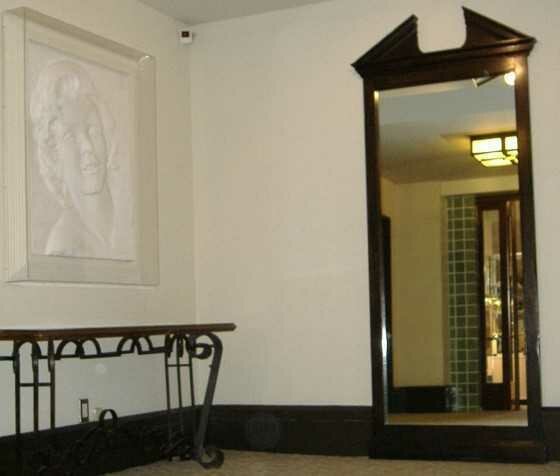 Apart from celebrity ghosts, Roosevelt Hotel is also haunted by a five-year-old spirit named Caroline who is dressed in a blue dress and looking for her mother. The Blossom Ballroom is also believed to be haunted by the spirit of a man in a black suit. A cold spot can also found at a corner of the ballroom and is reportedly a portal to the other side.
History of Roosevelt Hotel
Built in 1926 at 7000 Hollywood Boulevard, Roosevelt Hotel History was then the golden era of Los Angeles architecture for its elaborate paintings and decor. The hotel reportedly cost $2.5 million (today's equivalent of $37.5 million) to complete and was named after Theodore Roosevelt, the 26th president of the United States.
Due to its location and history, Roosevelt hotel became the host of many Hollywood events and films including the very first Academy Awards ceremony (held in 1929), the 1988 film Sunset, popular comedy film Beverly Hills Cop II, as well as TV series Lucifer and Marvel's Agent's of S.H.I.E.L.D.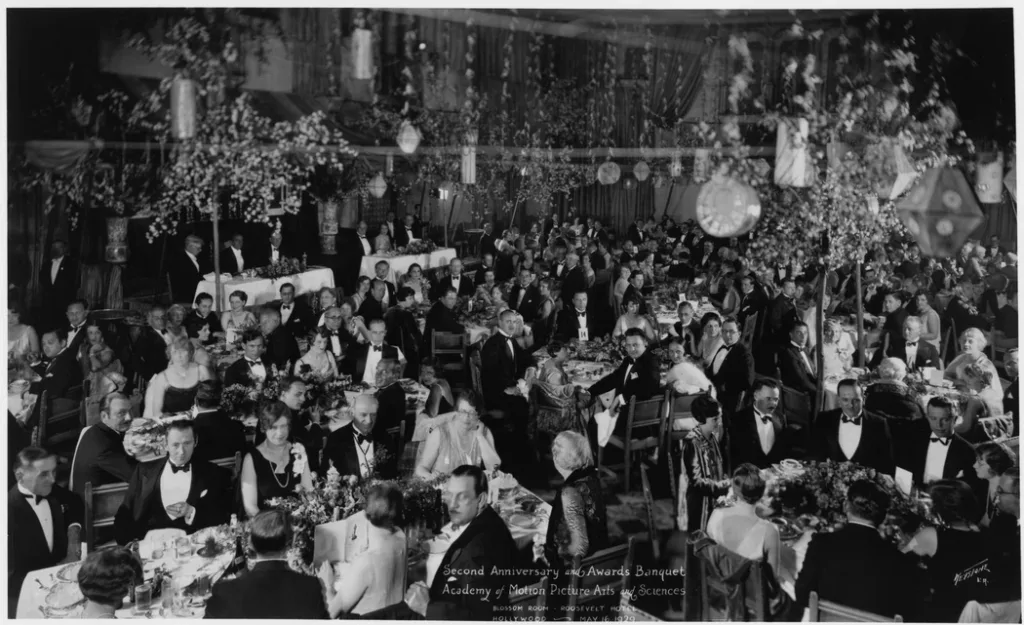 In 1991, the hotel was declared Los Angeles Historic Cultural Monument No. 545 by the City of Los Angeles.
The hotel underwent several change of hands before being run independently. A number of renovation work was also done, including a $30 million renovation by Thompson Hotel Group and more recently in 2015, a $25 million renovation which included new outlets and refurbished rooms.
Today, the 12-story building has 300 guests rooms and caters to visitors visiting Hollywood due to its location at Hollywood Boulevard and proximity to popular attractions such as the Hollywood Walk of Fame and TCL Chinese Theatre.
What Famous People Stayed at Roosevelt Hotel?
Over the years, many famous celebrities and film star have spent their time in this iconic hotel along Hollywood Boulevard. Notable hotel guests include Marilyn Monroe, Montgomery Clift, Elizabeth Patterson, Charlie Chaplin, Ernest Hemingway, Clark Gable, and more recently, Mike Posner, Paris Hilton, Prince, Brad Pitt, and Angelina Jolie.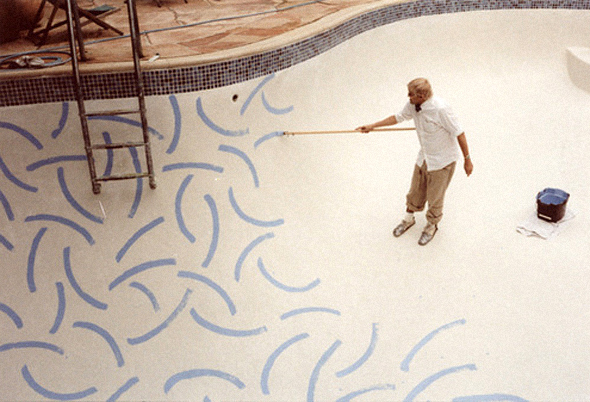 In 1998, renown British painter David Hockney decorated the bottom of the empty Tropicana pool with circular dashes using a can of blue paint and a brush attached to the end of a room. It has since became an iconic piece of art at Los Angeles.
Roosevelt Hotel Room 213
Cabana Room 213 is reported to be the most haunted room in the Hollywood Roosevelt Hotel. It is not known if any celebrity ghosts haunts the room. However, guests who stayed in room 13 claimed to have experienced paranormal activities beyond their imagination, with some requesting a check-out in the middle of the night due to the terrifying events that have happened. Many claimed said that a mischievous, headless apparition haunts room 213, scaring guests by flicking the lights and television on and off and charging towards them.
Several paranormal investigations have been conducted at room 213, with many concluding (based on electronic voice phenomena) that someone had passed away in that room. However, no official records of death have occurred at room 213 in Hollywood Roosevelt Hotel.
Related Posts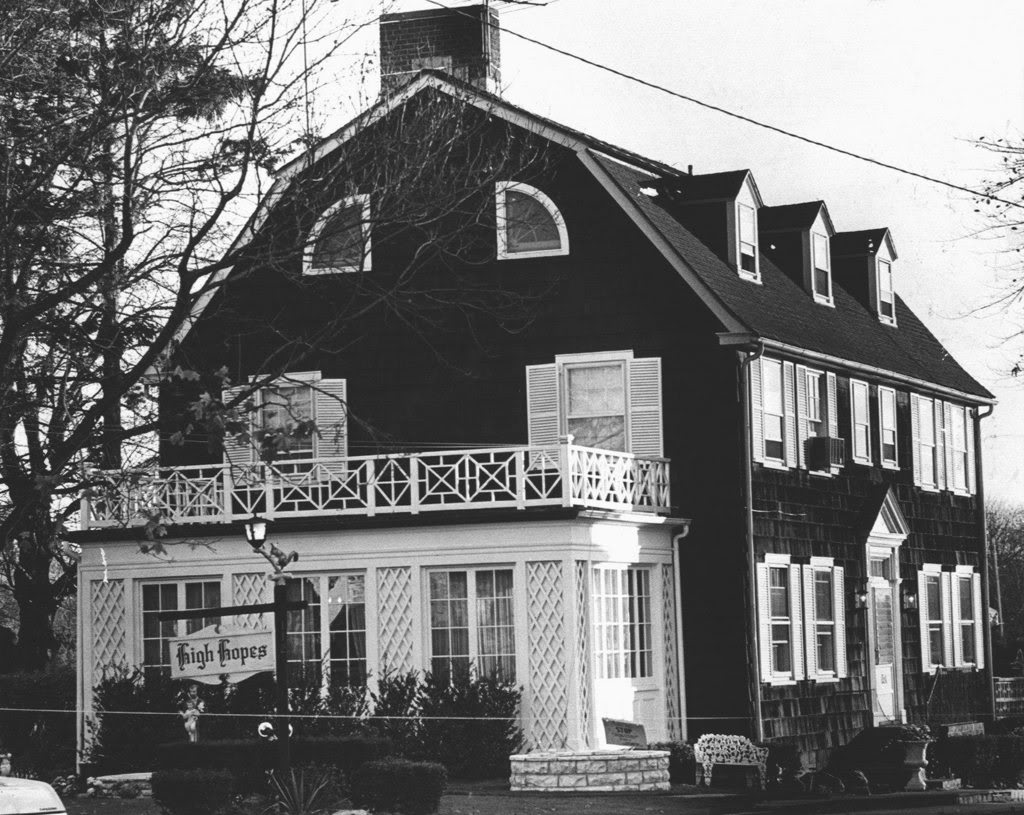 Who Lives in Amityville Haunted House Today (2023)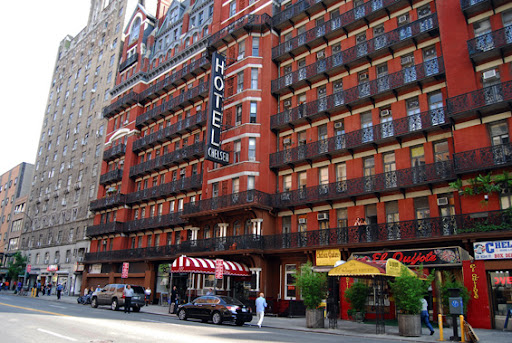 Is the Chelsea Hotel in New York City Open?
Smart Meetings
10 Famously Haunted Hotels of America
by Paul Love
November 2, 2015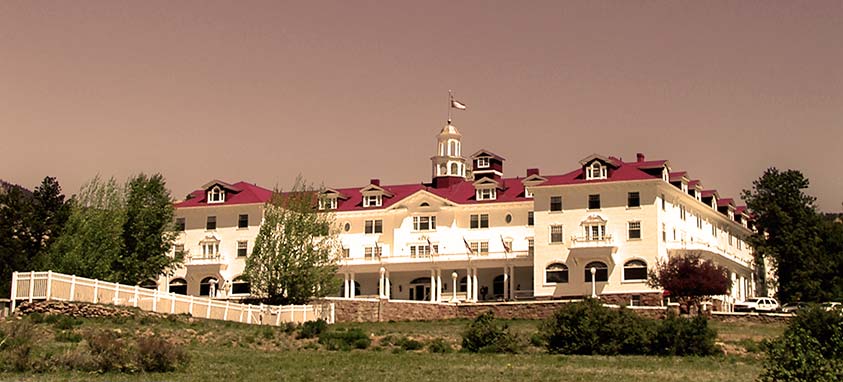 In 1960, Alfred Hitchcock gave American travelers a new fear of hotel showers. Just as in 1980, Stanley Kubrick and Jack Nicholson plucked the idea of menacing spirits lurking in the halls and ballrooms of historic hotels spread from colloquial folklore and planted it in our collective consciousness.
Films such as Psycho and The Shining scared the hell out of audiences in movie theaters, but their legacies live on, transformed into supernatural curiosity that picks at that part of our brains that like a little scare—especially when Halloween is approaching. To celebrate this spooky time of year with a meetings and events twist, we're exploring 10 haunted hotels where you can hold your next meeting or event.
The Stanley Hotel, Estes Park, CO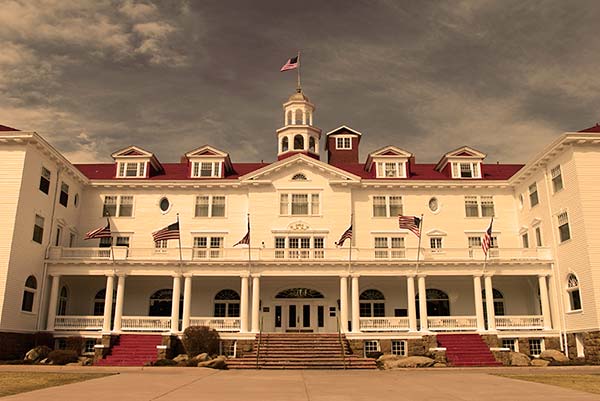 The Hollywood Roosevelt, Los Angeles, CA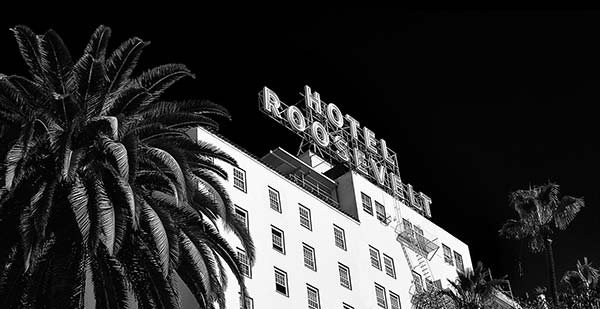 Emily Morgan Hotel, San Antonio, TX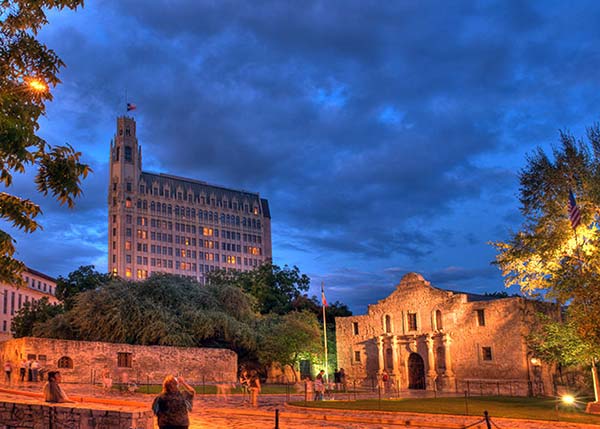 Hotel Chelsea, New York, NY
Marin Plaza Resort, Sausalito, CA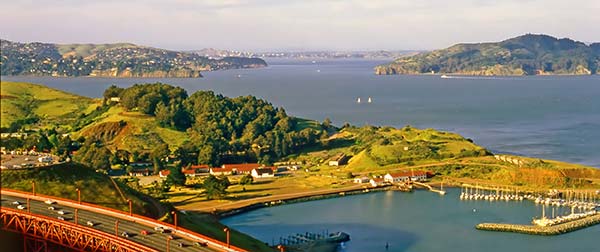 Hotel del Coronado, San Diego, CA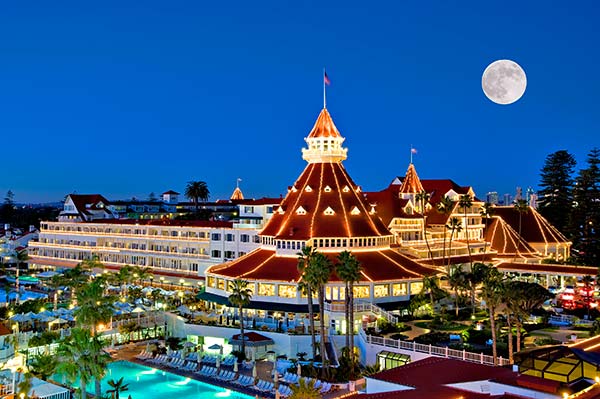 Jekyll Island Club Hotel, Jekyll Island, GA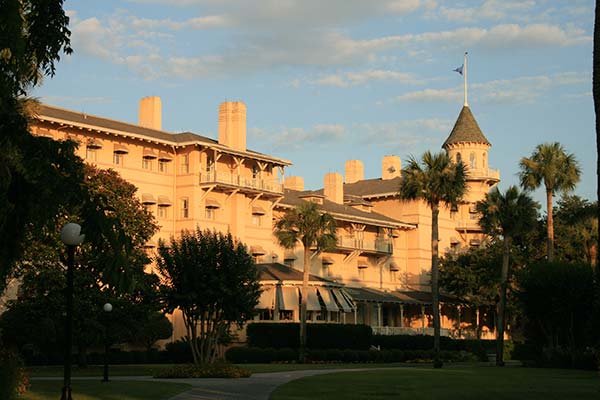 The Marshall House, Savannah, GA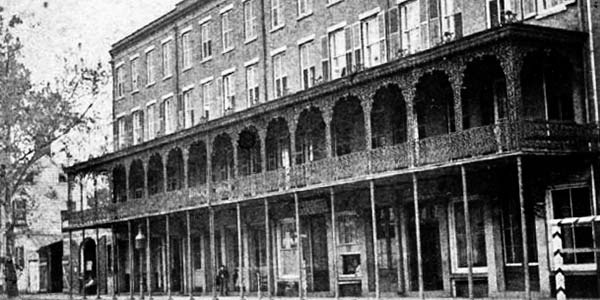 The Place d'Armes Hotel, New Orleans, LA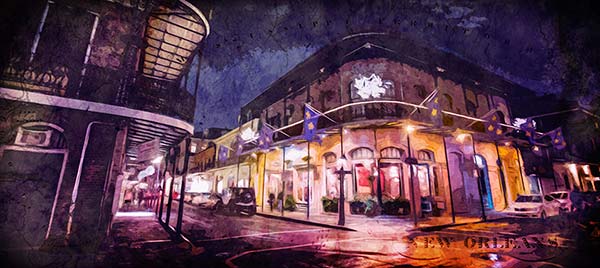 Anchorage Hotel, Anchorage, AK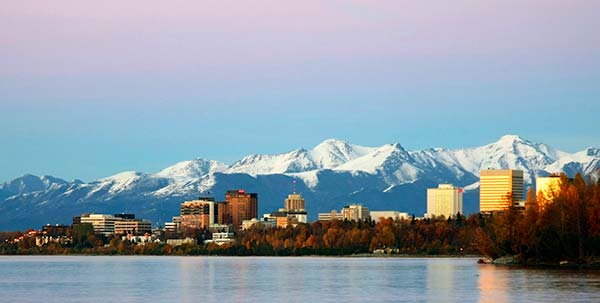 Be the First to Know
Everything you need in one beautiful print and digital magazine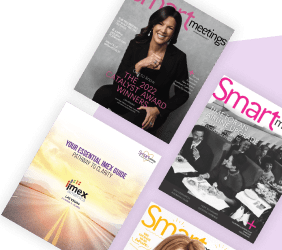 Related Posts
Sep 14, 2023
Platinum Choice 2023: Nominate Your Favorite Hotel Partner!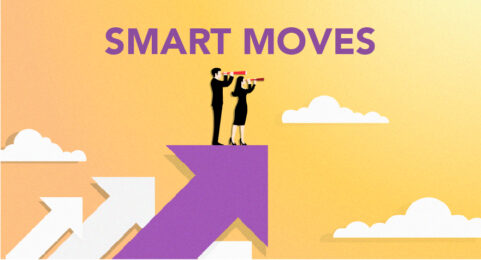 Sep 1, 2023
Smart Moves in Vienna, Fari Islands and More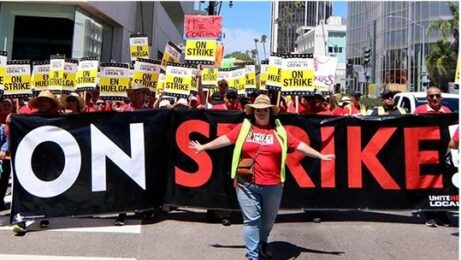 Sep 5, 2023
Historic Roosevelt Hotel in Manhattan! - Haunted Heritage Hotel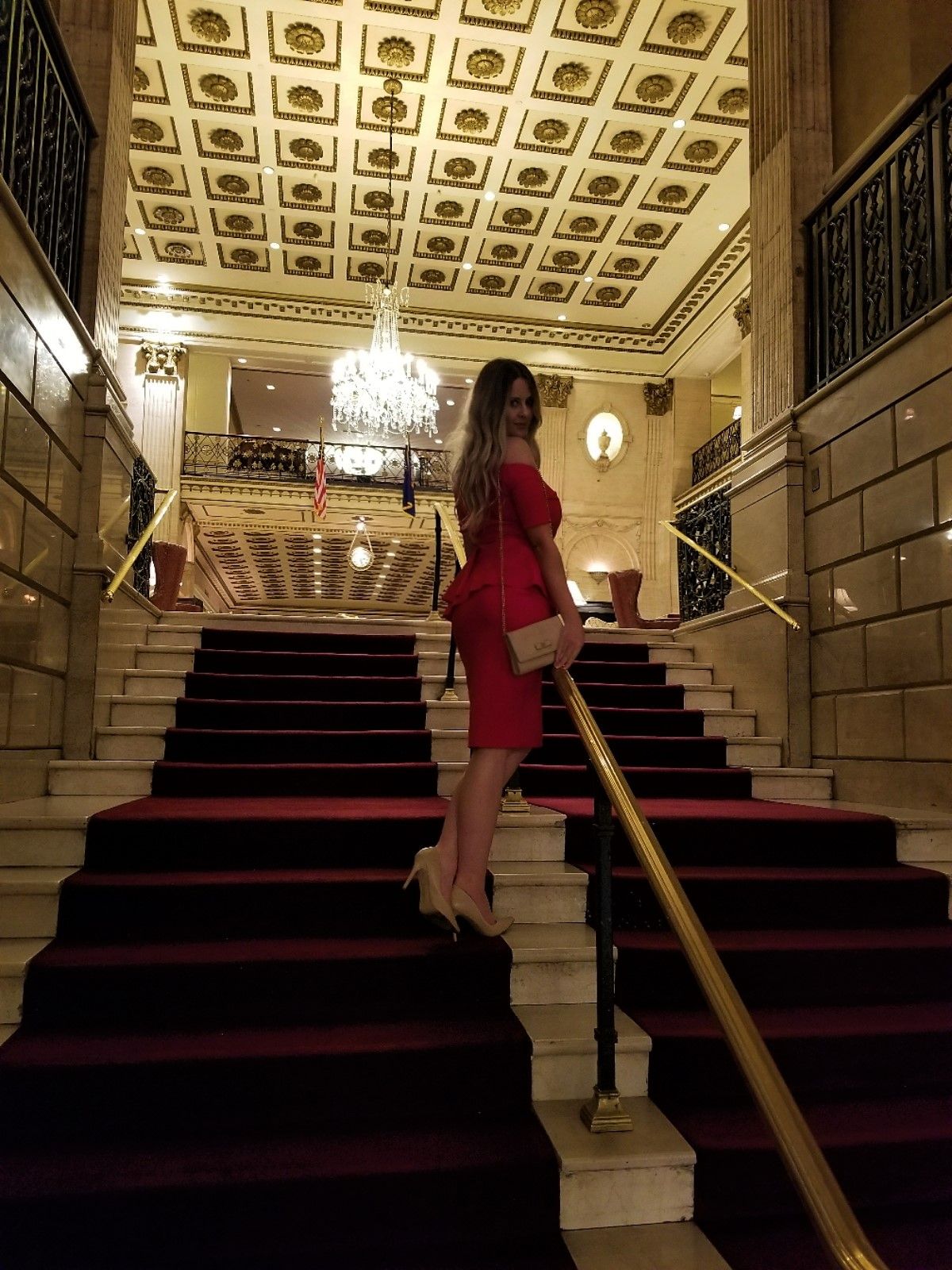 Very beautiful décor!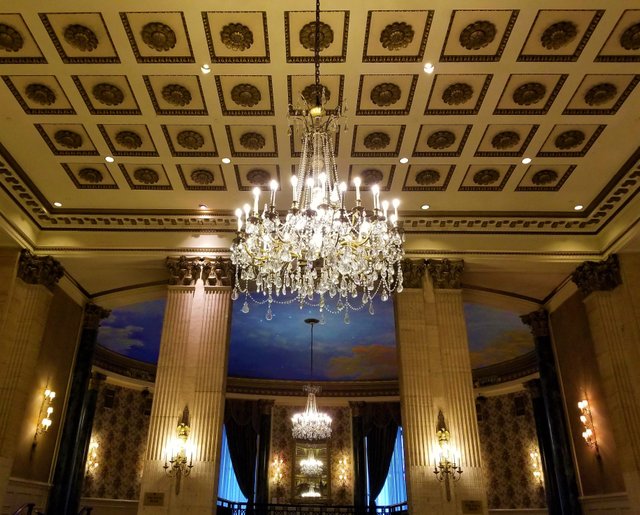 Outside of hotel.

Some cool historical facts about the hotel:
The Roosevelt Hotel was the first to incorporate store fronts instead of lounges in its sidewalk facades due to the Prohibition era.
The Roosevelt Hotel used to be linked with Grand Central Terminal by way of an underground passage that connected the hotel to the train terminal.
The Roosevelt housed the first guest pet facility and child care service in The Teddy Bear Room and had the first in-house doctor.
Conrad Hilton purchased the Roosevelt in 1943 and he chose the Roosevelt's Presidential Suite as his home. It was his favorite hotel.
The Roosevelt hotel in 1947 became the first hotel to have a television set in every room.
Also, at the hotel they have cute little rooftop bar called Mad 46, which is located on a 19th floor.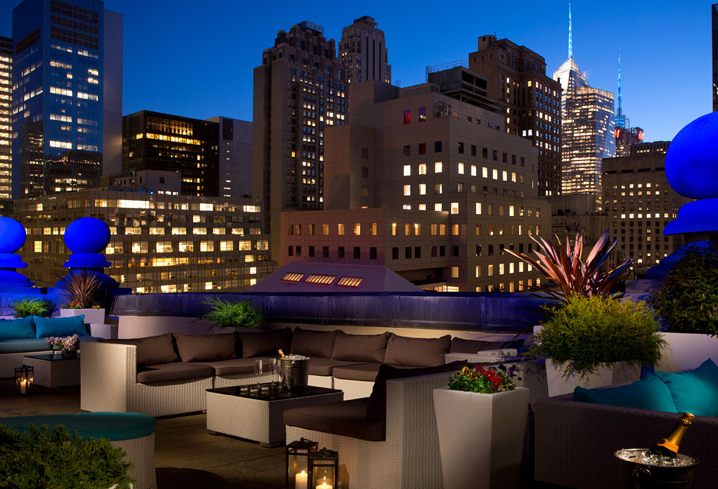 CHAT Discord Channel Invite
Promotion Cost $2.00
Past Payouts $26.15, 0.00 TRX
- Author $19.90, 0.00 TRX
- Curators $6.25, 0.00 TRX
+ buildawhale
+ sander-lacerda
+ appreciator
+ gringalicious
+ grandpawhale
+ qurator-tier-0
+ alexpmorris
+ roswellrockman
+ michellectv
+ jusipassetti
+ thelovejunkie
+ myroute86
+ cryptoconnector
and 18 more
How much for a room$
Past Payouts $0.02, 0.00 TRX
- Author $0.02, 0.00 TRX
- Curators $0.00, 0.00 TRX
+ cryptothoughts
we paid around $300-350 per night, but as I mentioned in the post, I do not recommend this place for staying overnight.
Your post had been curated by the @buildawhale & @ipromote team and mentioned here:
https://steemit.com/curation/@buildawhale/buildawhale-curation-digest-02-21-18
Keep up the good work and original content, everyone appreciates it!
Hi, I think you'll enjoy the challenge I've started: Where Is This Challenge guess the location and win 0.1 SBD.
Nice travel blog. the hotel looks classy
Excellent post friend! Visit my post, a beautiful place that I shared with the Steemit community. If you like it, vote! regards
https://steemit.com/travel/@josegrojasl/los-medanos-de-coro-desert-in-venezuela-12bcb4269321a
Thanks for this post. You can find me on level 19th, fancy chill area the way I like it :)
Congratulations @ella-kay ! You have completed some achievement on Steemit and have been rewarded with new badge(s) :

Click on any badge to view your own Board of Honor on SteemitBoard. For more information about SteemitBoard, click here
If you no longer want to receive notifications, reply to this comment with the word STOP
By upvoting this notification, you can help all Steemit users. Learn how here !
looks really great ,and you look amazing have a great time.
Really beautiful @ella-kay but it's kinda disturbing since you don't recommend any one to stay overnight 😥
Wow it really is a pretty hotel and the decor is stunning. Can you imagine how many people have walked around there over the decades, no wonder they say it's haunted.
some people died there like at many old hotels - I guess thats why they say it is haunted.
Coin Marketplace
Burda Luxury
ARCHITECTURE + DESIGN
Lifestyle Asia
Prestige Online
Pin Prestige
Hello Thailand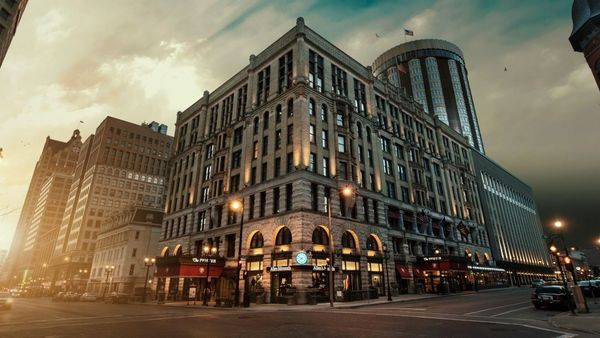 11 Of The Most Haunted Hotels In The World (Or Are They Really?)
Most popular.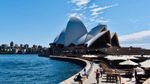 Some hotels exist beyond the conventional culture of hospitality, enveloped in an atmosphere of mystery where otherworldly guests wander the corridors. These haunted hotels, scattered across the globe, have become legendary for their eerie tales and inexplicable occurrences that continue to captivate the imaginations of those intrigued by the paranormal.
One such infamous hotel is the Stanley Hotel, perched in the heart of the Colorado Rockies, USA. This hotel served as the inspiration for Stephen King's horror novel, The Shining , which later became a motion picture of the same name. A cross the pond in England , another hotel worthy of mention is The Langham, where the tragic tales of the past continue to send chills down the spine of its guests.
These opulent hotels have witnessed a myriad of unexplained phenomena , including sightings of dead Hollywood stars or departed staff members serving guests, even today. Despite their spooky reputation, the most haunted hotels still function today. Tourists embrace the thrill and mystery, making bookings to experience the eerie ambience and intriguing history these places offer.
Are you a fan of the supernatural? Guess what? You can also book a spooktacular experience at these haunted hotels.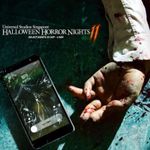 Whispers in the dark: 11 of the most haunted hotels in the world
Jump to / table of contents.
The Hollywood Roosevelt - Los Angeles, California
The Langham Hotel, London
Fairmont Banff Springs, Canada
Stanley Hotel, Colorado
The Emily Morgan Hotel, Texas
1886 Crescent Hotel & Spa - Eureka Springs
The Pfister Hotel, Milwaukee
Hotel Chelsea, New York City
Tulloch Castle Hotel, Scotland
La Fonda on the Plaza – Santa Fe, New Mexico
WelcomHeritage Fernhills Royal Palace, Ooty, India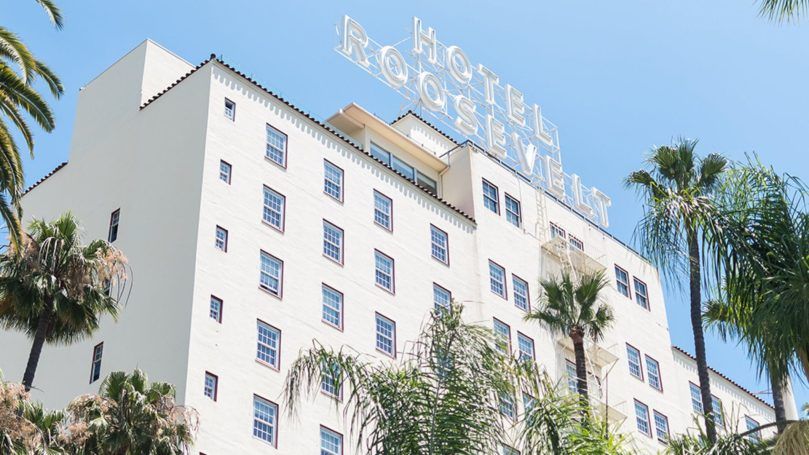 The Hollywood Roosevelt Hotel is known for being haunted by the spirits of celebs from Hollywood's golden era. Built in 1927,  this iconic hotel, since then, has been in the news for one or the other scandalous stories or urban legends. The most famous one is the ghost of Marilyn Monroe. It is said that the spirit of the famous actress continues to make appearances in her former suite here, adding to the hotel's haunting allure.
Montgomery Clift's ghost is another famous Tinseltown guest who still haunts room 928, where he stayed for an extended period while filming From Here to Eternity . Guests and hotel staff have reported hearing the sound of a trumpet echoing in the room, a nod to Clift's love for playing the instrument. Some have even claimed to see the apparition of Clift himself, pacing the hallways or looking out from the windows of his room.
How to reach
Hollywood Burbank Airport is the nearest airport, 11.6 km away
(Image Credit: thehollywoodroosevelt.com)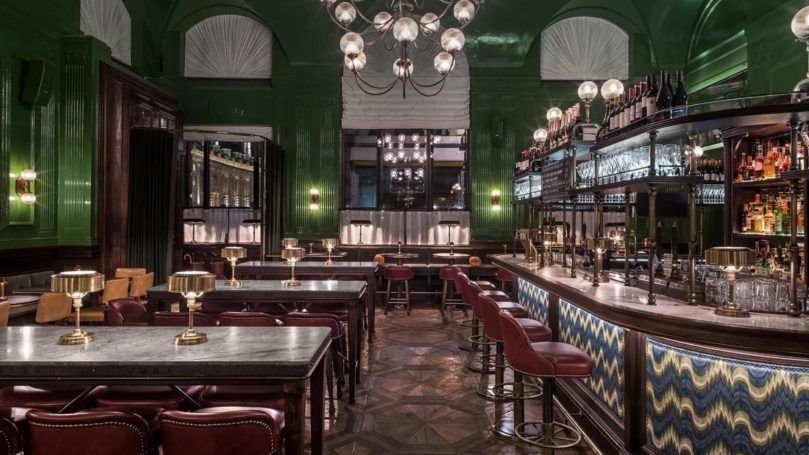 Built in 1865, The Langham Hotel is over 150 years old. And, it comes as no surprise that with a history spanning two centuries, it holds many haunting tales, such as the legend of the ghost of a German prince who met a tragic end by jumping to his death from the fourth floor. It is believed that his spirit still roams around in his military-style jacket.
Another story is of a doctor who murdered his wife and committed suicide during their honeymoon in room 333. Guests who have dared to stay in that room have shared unsettling tales: cold spots and flickering light as if the tormented spirits of the couple are still lingering around.
The Langham also has a tragic history involving a former butler who committed suicide by leaping from the building. Additionally, the hotel is rumoured to be haunted by the spirit of Emperor Napoleon III, a former royal resident whose ghost continues to wander the corridors.
London city airport is the nearest airport, 17.6 km away
(Image Credit: langhamhotels.com)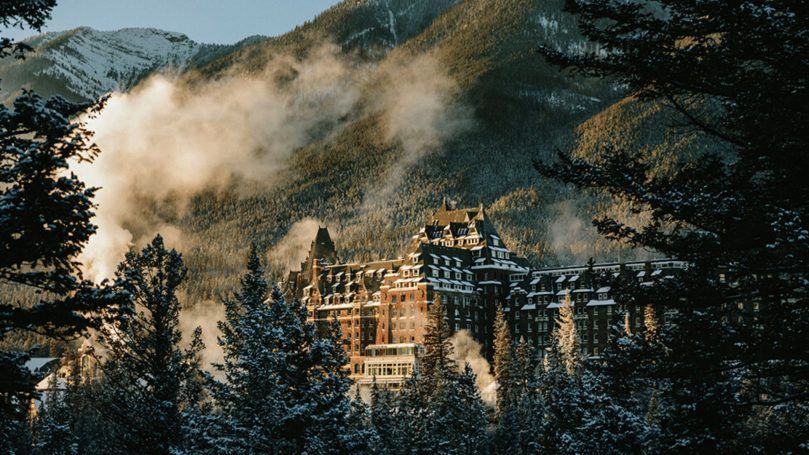 Nestled in the heart of Banff National Park in Alberta, the iconic castle in the Rockies carries scary stories too. Its grand staircase once bore witness to a tragic incident in the 1920s when a bride met a grim fate after tripping down the stairs on her wedding day. Sounds resonating from the bridal suite and sightings of a figure draped in a flowing wedding gown are some of the chilling stories recounted by the hotel guests.
The hotel is also home to a dedicated employee, who is still working even after his death. Sam McCauley, a bellman who gave many years of service to the grand hotel, retired in 1967. As the story goes, Sam confided to his colleagues that he would return after his passing. After his demise a few years later, bewildered guests have shared encounters with a gentleman donning an old-fashioned uniform. This spectral figure has assisted guests who find themselves locked out of their rooms.
Calgary International Airport is the nearest airport, 146 km away.
(Image Credit: fairmont.com)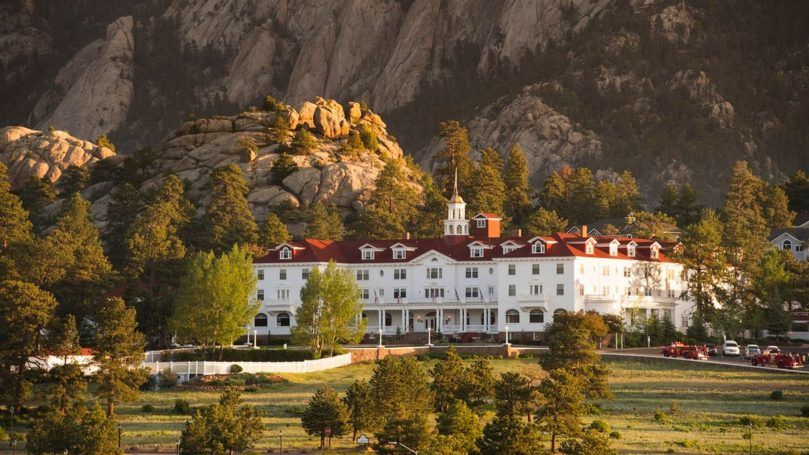 Built near an ancient Native American burial ground, this infamous hotel served as the inspiration for Stephen King's horror novel, The Shining . King said he had a horrifying nightmare during his first night at the hotel. He saw his young son being chased through the hotel's empty corridors by a possessed fire hose.
Visitors and staff have also reported encounters with ghosts of former owners Freelan Oscar Stanley and his wife Flora wandering the hallways while phantom piano melodies and the sound of tinkling keys drift from empty rooms.
Guests, especially in room 217, have shared incidents of one spirit tidying up their belongings, tucking them into bed and even poking them with a gentle touch. The legend has it that a chambermaid named Elizabeth Wilson was injured in the very same room in an explosion in 1911.
Denver International Airport is the nearest airport, 121 km away
(Image Credit: stanleyhotel.com)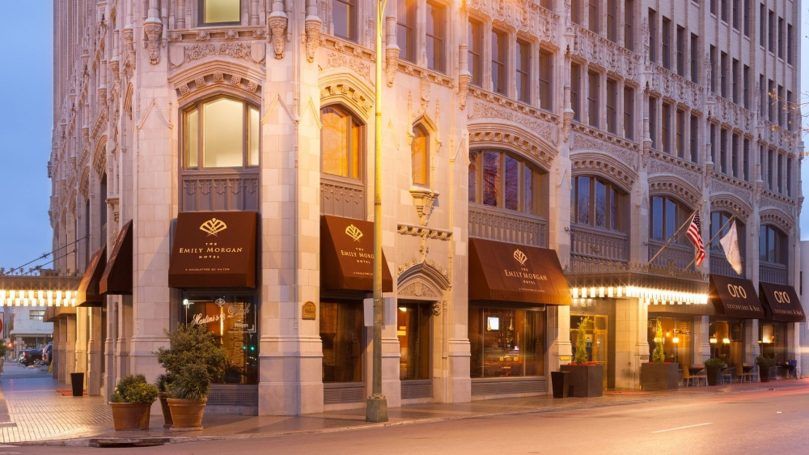 The Emily Morgan Hotel was a medical centre from 1924 to 1976, housing a crematorium, psychiatric ward, and morgue. However, when this gothic-style building was converted into a hotel in 1984, some pieces of its history refused to fade away.
The hotel's official website has reported numerous unexplainable incidents. At midnight, a phone rings, yet silence echoes through the line. Freshly arranged pillows are found scattered on the floor. A sales manager returned to find a bathtub filled with blue water. Guests have talked about a woman in white wandering the hotel's corridors.
People have also heard what they picture as hospital carts rolling through the corridors and a distinctive smell of antiseptic on the 14th floor.
San Antonio International Airport is the nearest airport, 12.1 km away
(Image Credit: emilymorganhotel.com)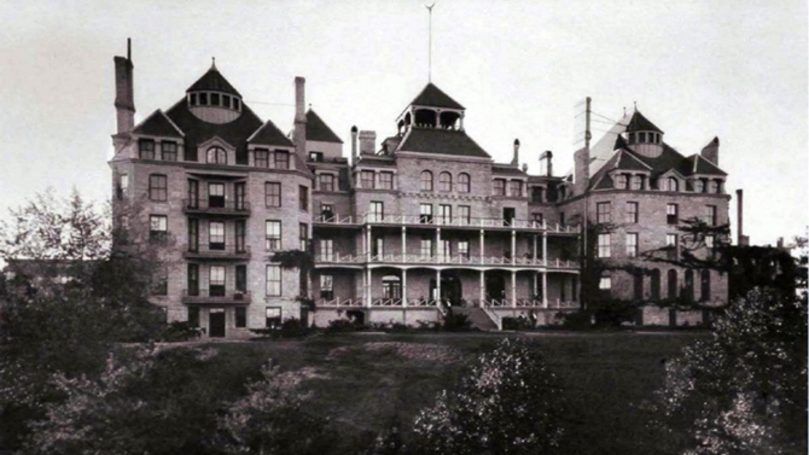 Since its inception in 1886, the Crescent Hotel has served as a luxury spa resort, a school for young women, a junior college and more.
In 1937, the resort's story took a weird turn when inventor Norman G. Baker purchased the hotel and transformed it into an experimental cancer hospital. Posing as a doctor, Baker conducted experiments in the basement to 'cure' cancer, ultimately killing his unsuspecting patients. Eventually, Baker was jailed for mail fraud, and in the 1940s, the hospital was again turned into a hotel by its new owners.
Years after Baker's passing in 1958, guests have claimed to see his ghost wandering the premises, wearing a two-piece suit.
If you are interested in seeing the hotel's other resident ghosts, Michael and Theodora (the former nurse), then book the nightly ghost tours for a spooky experience.
Northwest Arkansas National Airport is the nearest airport, 80.4 km away
(Image Credit: crescent-hotel.com)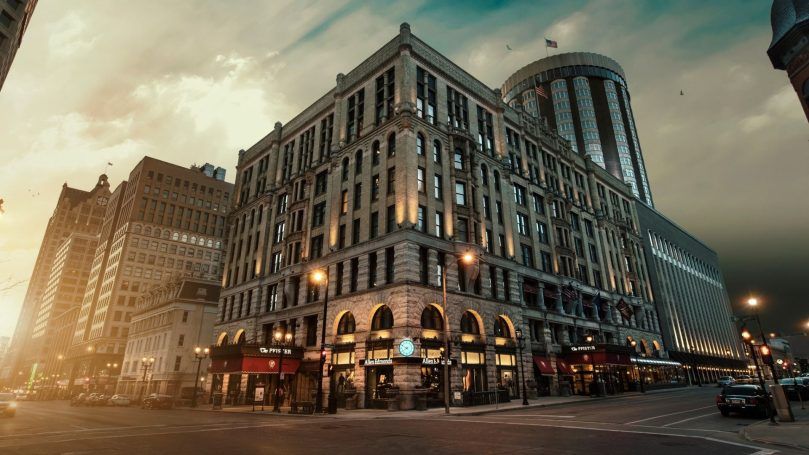 A premier hotel for over a century, this historical landmark proudly hosts professional baseball and basketball teams whenever they visit the city. However, the Pfister Hotel is now a popular destination because of its ghostly residents.
Major League Baseball (MLB) players have recounted various instances of supernatural occurrences during their stays at the hotel. Adrian Beltre, a player of the Los Angeles Dodgers, recalled moments when he heard persistent knocking echoing through the hallway and at his door, even though no one was present.
Carlos Gomez, a professional baseball player from the Minnesota Twins, said in the dead of night, he heard voices and witnessed his iPod mysteriously switch on. The device then vibrated violently, falling to the floor. Startled, he placed it back on the table, only for the eerie incident to repeat once again.
Milwaukee Mitchell International Airport is the nearest airport, 16.7 km away
(Image Credit: thepfisterhotel/Facebook)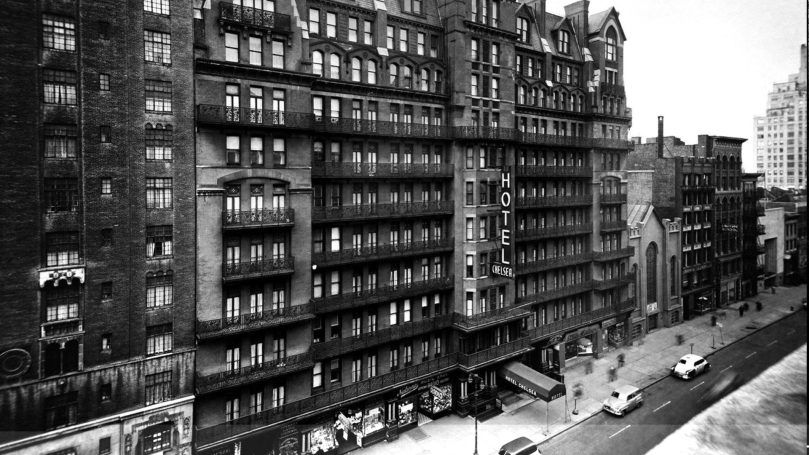 Hotel Chelsea has been a rest stop for legendary writers and artists like Jimi Hendrix, Mark Twain, Bob Dylan and Jim Morrison. However, the guests have experienced paranormal activity over the years.
One story is of a famous poet, Dylan Thomas. He died due to excessive drinking in 1953 while living at the hotel, and to this day, people have experienced the scent of alcohol in the hallways. He has a wooden plaque dedicated to him outside the iconic building "Dylan Thomas lived and wrote at the Chelsea Hotel and from here he sailed out to die".
Another incident involves the terrifying death of Nancy Spungen, girlfriend of punk rock band Sex Pistols' bassist Sid Vicious. She was found dead in room 100 with fatal stab wounds, allegedly inflicted by Sid. The musician was charged with murder but died before the trial. It is said that the tortured souls of the couple still stay at the New York hotel.
LaGuardia airport is the nearest airport, 15.6 km away
(Image Credit: hotelchelsea.com)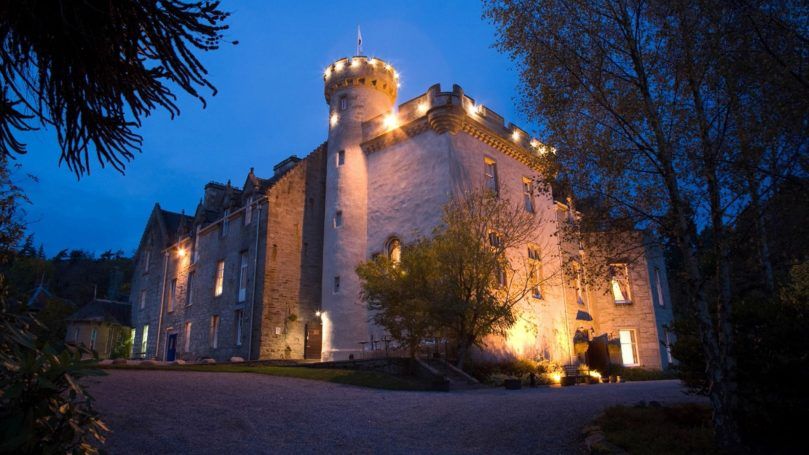 Upon arrival, you will be greeted with the distinctive aroma of burning wood in this castle hotel in the Scottish Highlands. The 12th-century hotel is one of the very few places you will still find stone fireplaces and original antique furniture whenever you visit. 
Tulloch Castle is famous for its many ghosts, but the most talked-about and frequently seen is Elizabeth Davidson, also known as the Green Lady. The frequent sightings of the Green Lady have led to the naming of the castle's bar as the Green Lady Bar. 
Inverness Airport is the nearest airport, 35.1 km away
(Image Credit: bespokehotels.com)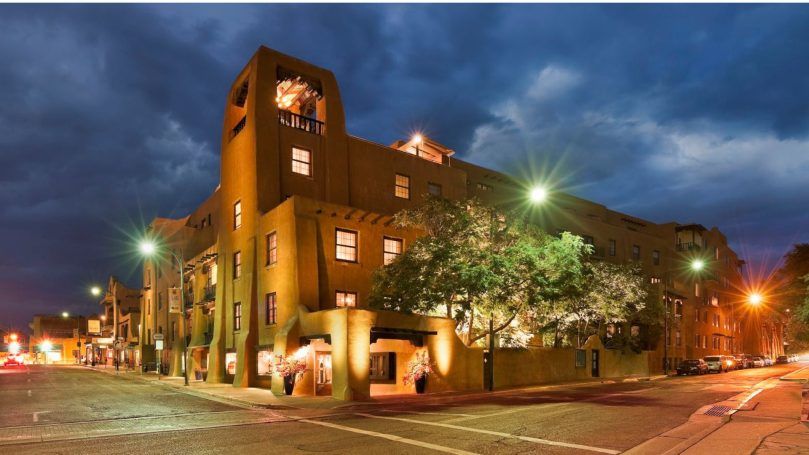 La Fonda on the Plaza dates back to 1607, making it one of the oldest hotels in the United States. Over the years, guests have reported many ghost sightings, including the spirit of a judge, John P. Slough, who was shot and killed in the hotel's lobby during a dispute in 1867. People have claimed to encounter a figure resembling a man in 19th-century clothing.
In a chilling turn of events, a salesman, who was devasted by crushing financial losses in a fateful card game, killed himself. Driven to the depths of despair, he jumped and drowned in the well located right outside the gambling hall of the hotel. Visitors have reportedly seen his ghost rise from the fountain.
Some other appearances are that of a young bride who was murdered on her honeymoon.
Santa Fe Regional Airport is the nearest airport, 23.2 km away
(Image Credit: lafondasantafe.com)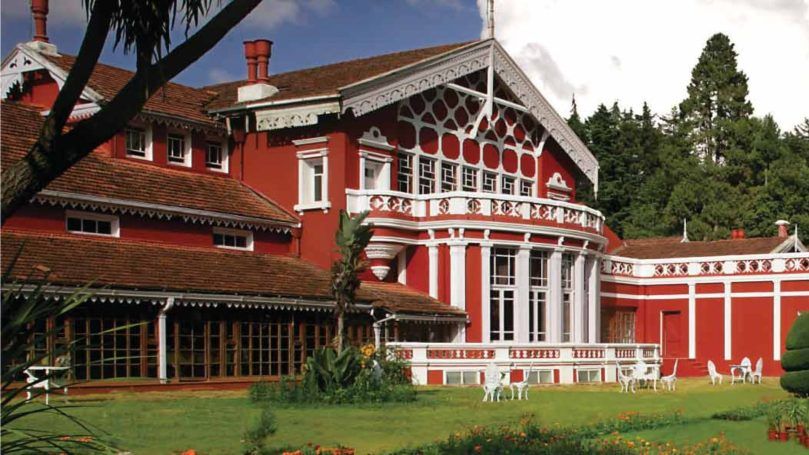 Built in classic British architecture, the heritage hotel was once the summer residence of the Maharaja of Mysore. The place gained popularity when Vikram Bhatt's Raaz was filmed here. It was during the shooting of this horror film that the crew started experiencing paranormal activities.
Rumour has it that choreographer Saroj Khan and her crew stayed at the hotel and were awakened one night by the sound of furniture being moved on the floor above. When they called reception for help, nobody answered. The next day, they were shocked to learn from the receptionist that the hotel did not have a first floor at all.
Coimbatore International Airport is the nearest airport, 88 km away
(Image Credit: welcomheritagehotels.in)
Shop the best travel experiences here
(Hero and feature image credit: thepfisterhotel/Facebook)
Related: Chilling Facts About Bhangarh Fort, The Most Haunted Place In India
Frequently Asked Questions (FAQs)
Answer: People visit haunted hotels for thrills, excitement, and curiosity about the supernatural. The spooky atmosphere and ghost stories add to the intrigue.
Answer: Yes, haunted hotels are safe for guests. The hotels prioritise guest safety.
Answer: While traveling to a haunted hotel, maintain a sense of curiosity. Respect the hotel's history and local folklore. enjoy the ghost stories. Prioritise safety and have a fun, memorable stay.
Answer: Travelling to haunted hotels with children depends on their age and comfort level with spooky experiences.
Answer: Haunted hotels often make it to itineraries because they offer a unique and thrilling experience. People with an interest in the supernatural, history, and excitement seek these places for an unforgettable stay.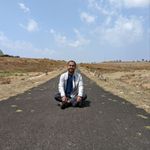 Ruchit Rastogi
A Journalism postgraduate, Ruchit has worked with Republic TV as a news writer before venturing into the world of travel with Flynote, covering both hyperlocal and international stories. Off the clock, Ruchit can be spotted cafe hopping, indulging in his love for reading, cooking, or planning his next solo adventure. A wandering hermit at heart, his days are incomplete without the twang of his favourite country music.
Related Stories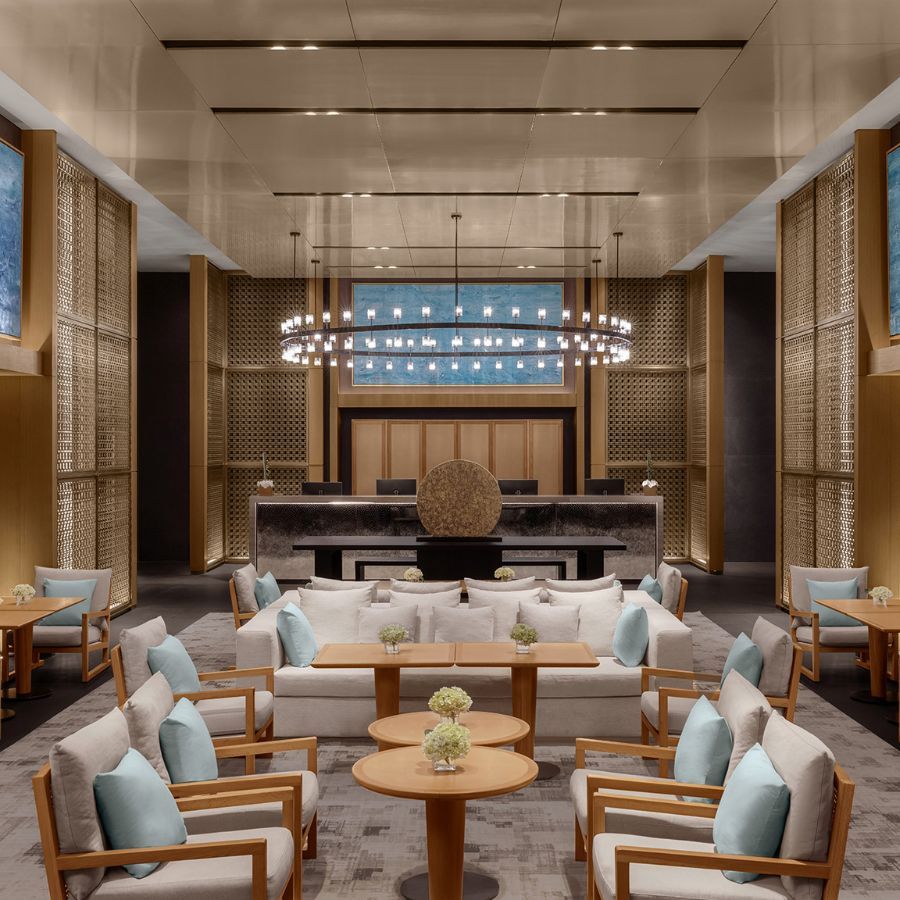 Shilla Monogram Quangnam Danang Named Asia's Leading Lifestyle Resort in the 2023 World Travel Awards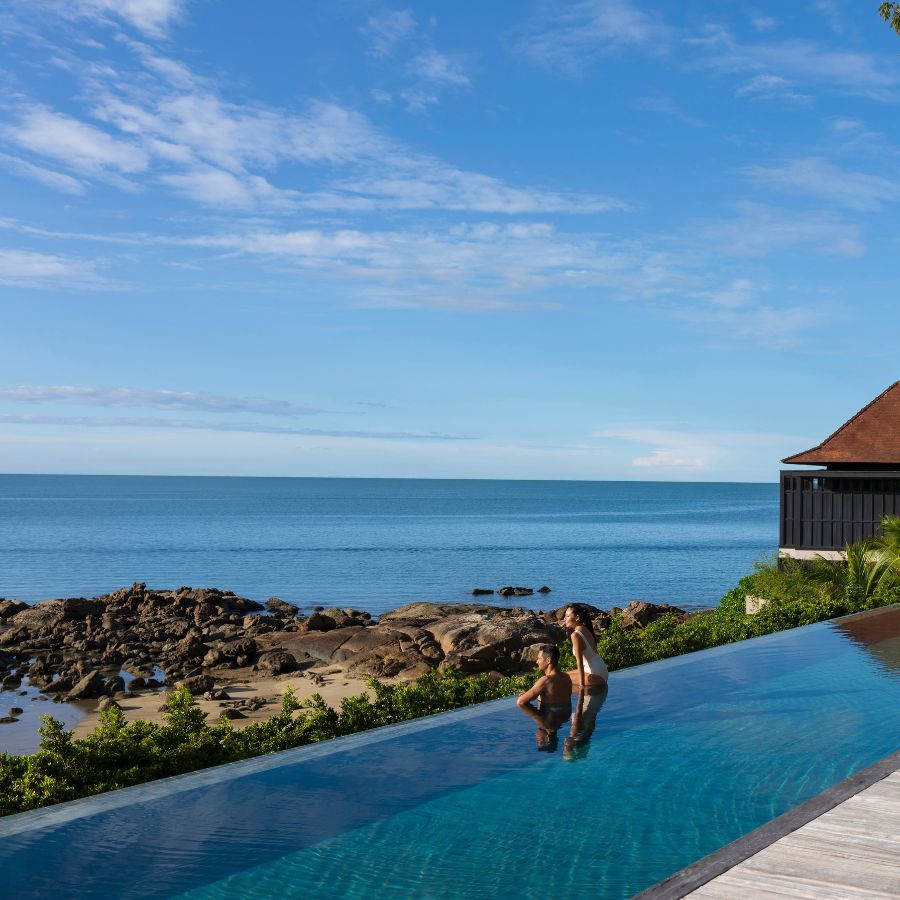 The Ritz-Carlton, Langkawi Named Top Malaysian Beach Hotel and Best Hotel Pool in Travel + Leisure's Luxury Awards Asia Pacific 2023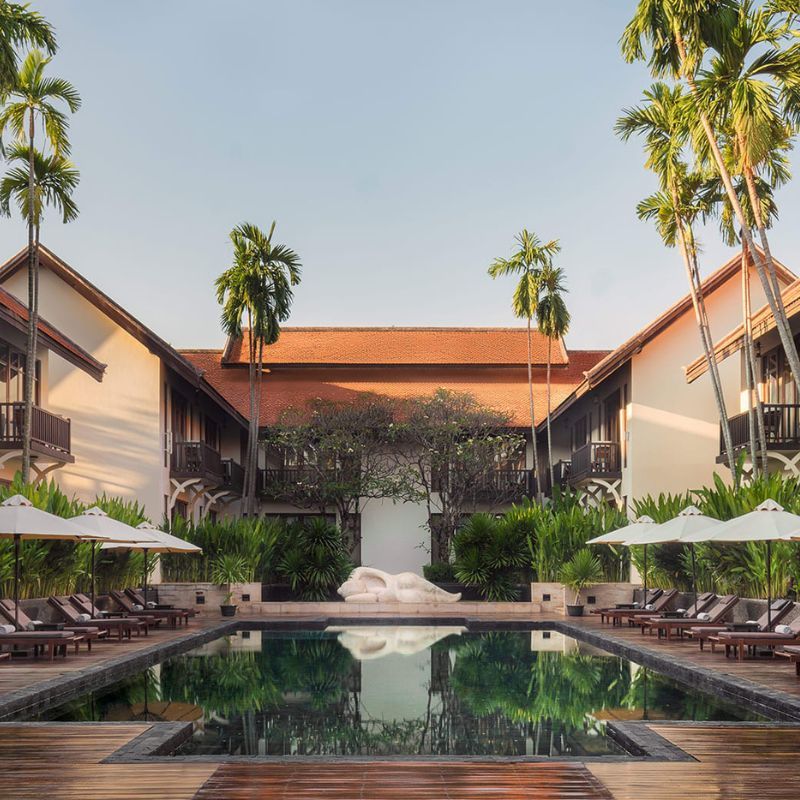 Indulge In Opulence: Best Hotels In Siem Reap For The Perfect Getaway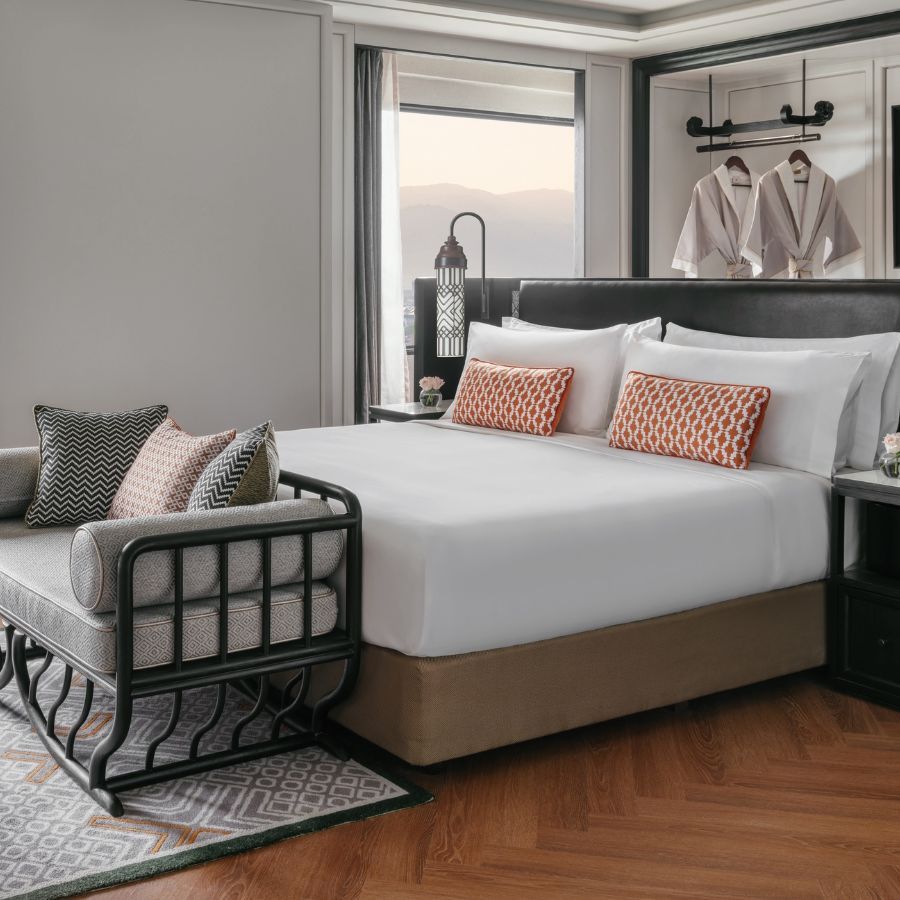 The Hollywood Roosevelt | Inside the Hotel Haunted by Marilyn Monroe's Ghost
The fascinating story of la's most famous hotel, a favourite among film stars for the past 90 years.
Our ' If These Walls Could Talk… ' series takes a look at the legendary stories behind some of the world's most famous luxury hotels. This week, we delve into the history behind the bastion of silver screen glamour – the Hollywood Roosevelt.
The Hollywood Roosevelt: The Legend
When it first opened its doors in 1927, The Hollywood Roosevelt cost $2.5 million – $34.1 million in today's dollars. Celebrating its 90th anniversary last year, it is, without a shadow of a doubt, LA 's most iconic hotel. Part-financed by the brains behind the famous Chinese Theatre, Sid Grauman, this stalwart of the Boulevard embodies the glitz and glory of Golden Era cinema.
The Roosevelt was the site of the first Academy Awards in 1929; back then, the ceremony fell far short of its modern-day reputation. Tickets cost $5, "it lasted five minutes, and they only gave about 13 statues out", according to the Roosevelt's Director of Sales & Marketing, Kendall Viola. To this day, studios still choose the Roosevelt's resplendent settings for their movie premieres, and A-listers often check in for awards season. So considerable is the rush of stars to the Roosevelt that the hotel ordered an extra 600 bottles of champagne in advance of a recent Oscars.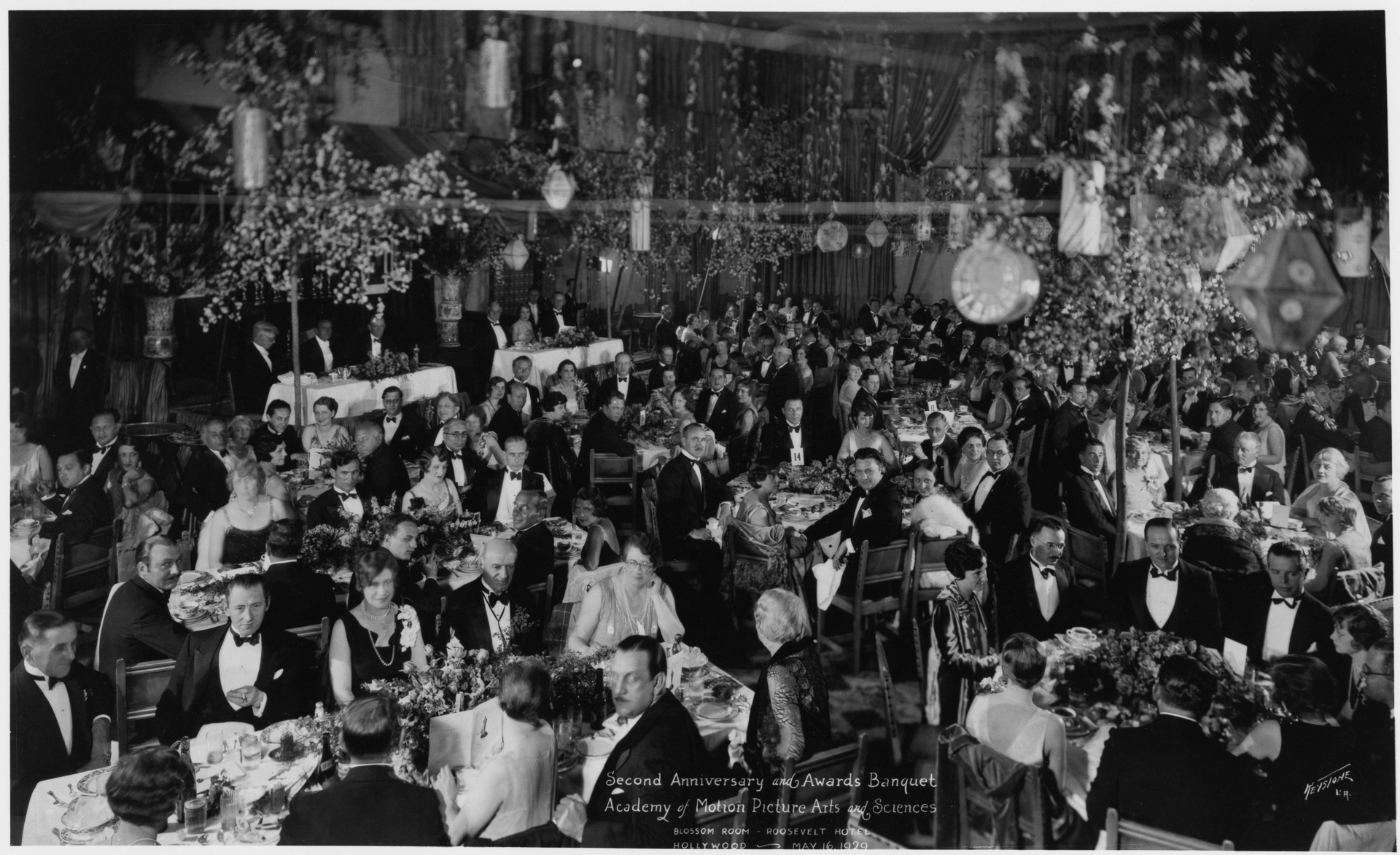 The Blossom Ballroom, where the original Oscars were held, recently hosted a series of shows by Prince, prior to his passing. "He sold out seven shows across two weeks, with tickets going for up to $3,000 (£2,330). His personal chef even came along and designed the menu," Viola told me. In true Prince fashion, he allegedly ordered the Gable & Lombard penthouse suite, where he had taken residence, to be decorated with white shag carpeting, and Warhol-esque portraits of himself.
With Hollywood becoming more and more like a theme park nowadays, being swarmed with various Spidermen and Transformers hassling you for a picture on the Walk of Fame, the Roosevelt – with its long-rumoured connection to the supernatural – is LA's own Munster Mansion. Having been a haunt of the Hollywood faithful for the entirety of its existence, it's no surprise that the hotel has been the home of innumerable ghostly sightings.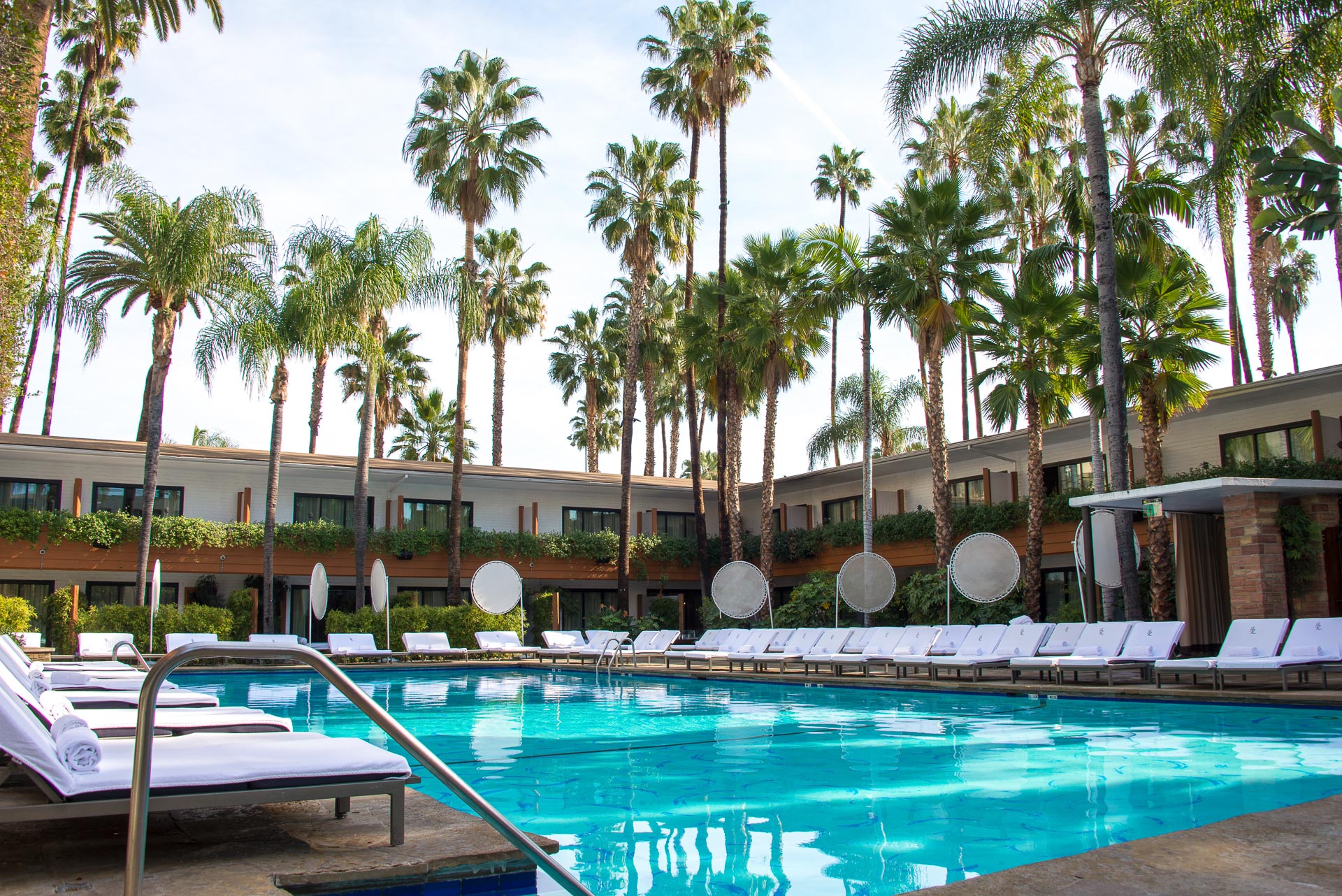 Viola told me – in keeping with the paparazzi treatment its guests are used to – that you need to take photos and videos in order to see the hotel's ghosts. "My colleague has a picture on her phone of a rock 'n' roll-looking figure, kind of screaming as the photo was taken. There's another story of a room attendant cleaning the Marilyn Monroe suite, where she saw Marilyn's face in the mirror. She ran out of the room and never went back."
Marilyn's second-floor Cabana suite features a balcony overlooking the Tropicana Pool, a platform canopy bed nestled between padded white walls, and a mirror-like black frame mounted on the ceiling. Matthew McConaughey checked into it when he got his star on the Walk of Fame in 2014. "Rumour has it", according to Viola, "that Marilyn Monroe met Arthur Miller here at the hotel." 'Rumour has it' and 'some say' seem to be the most popular turns of phrase here, since in the heart of Hollywood , namedropping is the local currency.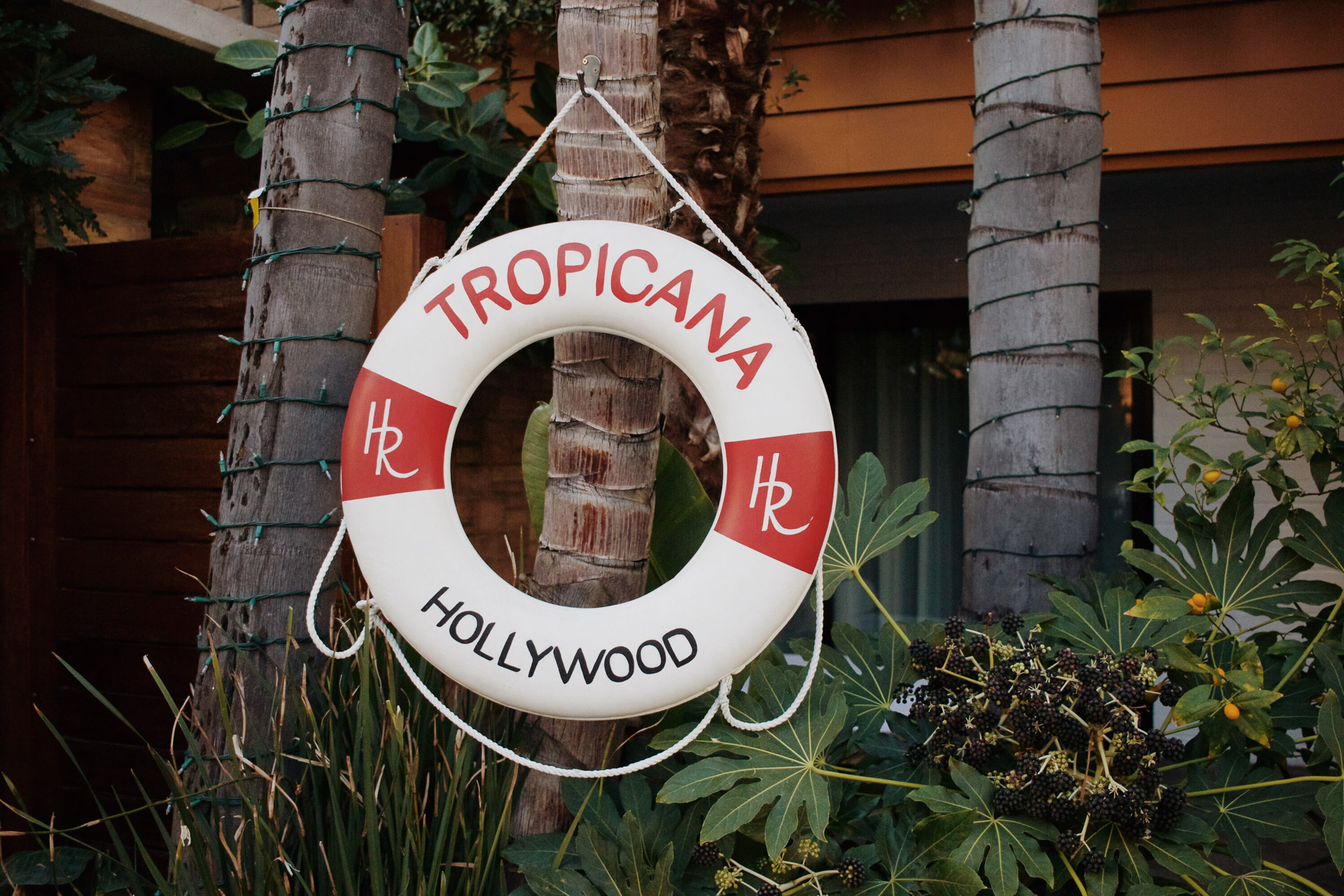 Perching up at the Tropicana Pool, I soaked up the Roosevelt's Less Than Zero vibe. Completely unprompted, one guy told my wife and I that he was Beyoncé's choreographer. Another gave us tips on the best places for psychic readings. Both of them insisted we follow them on Instagram. Meanwhile, a wannabe starlet who looked like a cross between Lady Gaga and Paris Hilton networked around the pool, chatting to producers with a Pomeranian in tow.
Viola told me, "Women who wanted to come to Hollywood and model or be an actress would come to the hotel and try to get scouted. They would hang out by the pool, look their best, and wait for the scouts to come around. Everyone now puts everything on Instagram, but history is sort of repeating itself – it's a place to see and be seen."
The Roosevelt's Tropicana Pool was also the site of Marilyn's first-ever ad, for suntan lotion, no less, where she posed on the diving board not far from her Cabana suite. Waitresses today now wear a version of her bathing suit.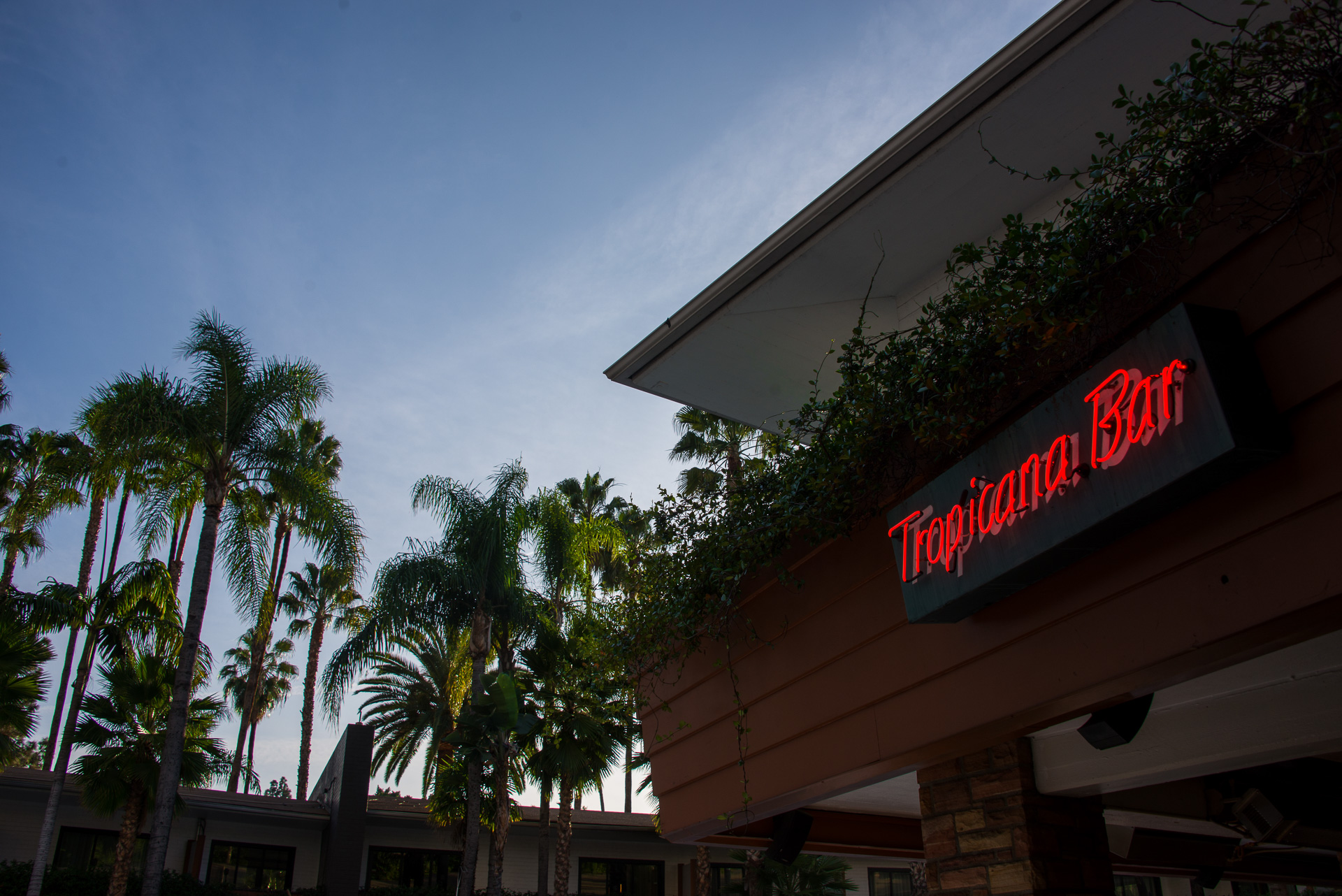 In 1988, famed British painter David Hockney completed a multi-million dollar mural on the bottom of the Tropicana Pool. Swimming there today, and heading underwater to get a closer look, his chlorine-faded stylings come to life: like a window into Hockney's mind.
I ask Kendall to reel some more celebs off the top of her head. "I can't name them all, but Jennifer Lopez, Alex Rodriguez, Demi Lovato, The Rock – there are so many. At least once a week someone is here. It really could be anyone."
The Hollywood Roosevelt: The Location

Like most of the surrounding area, The Roosevelt went into a decline in the 1950s; one owner demolished its archways, covered up its elaborately painted ceilings, and painted the entire hotel in a shade of sea-foam green. They came close to tearing it down in the 1980s, but fortunately the Roosevelt was rescued. In recent years, the hotel has undergone a $15 million makeover, which preserved most of its classic decor.
Outside of the hotel is Hollywood Boulevard, which is to LA "what Times Square is to New York ", according to Viola. In amongst this "hustle and bustle", the Roosevelt's Tropicana Pool – with its 260 palm trees – is like a calming oasis for overwhelmed revellers. But if you need to clear more headspace, head up to Runyon Canyon to catch hikers ascending the heights with their hair done and their make-up on.
The Hollywood Roosevelt: The Lowdown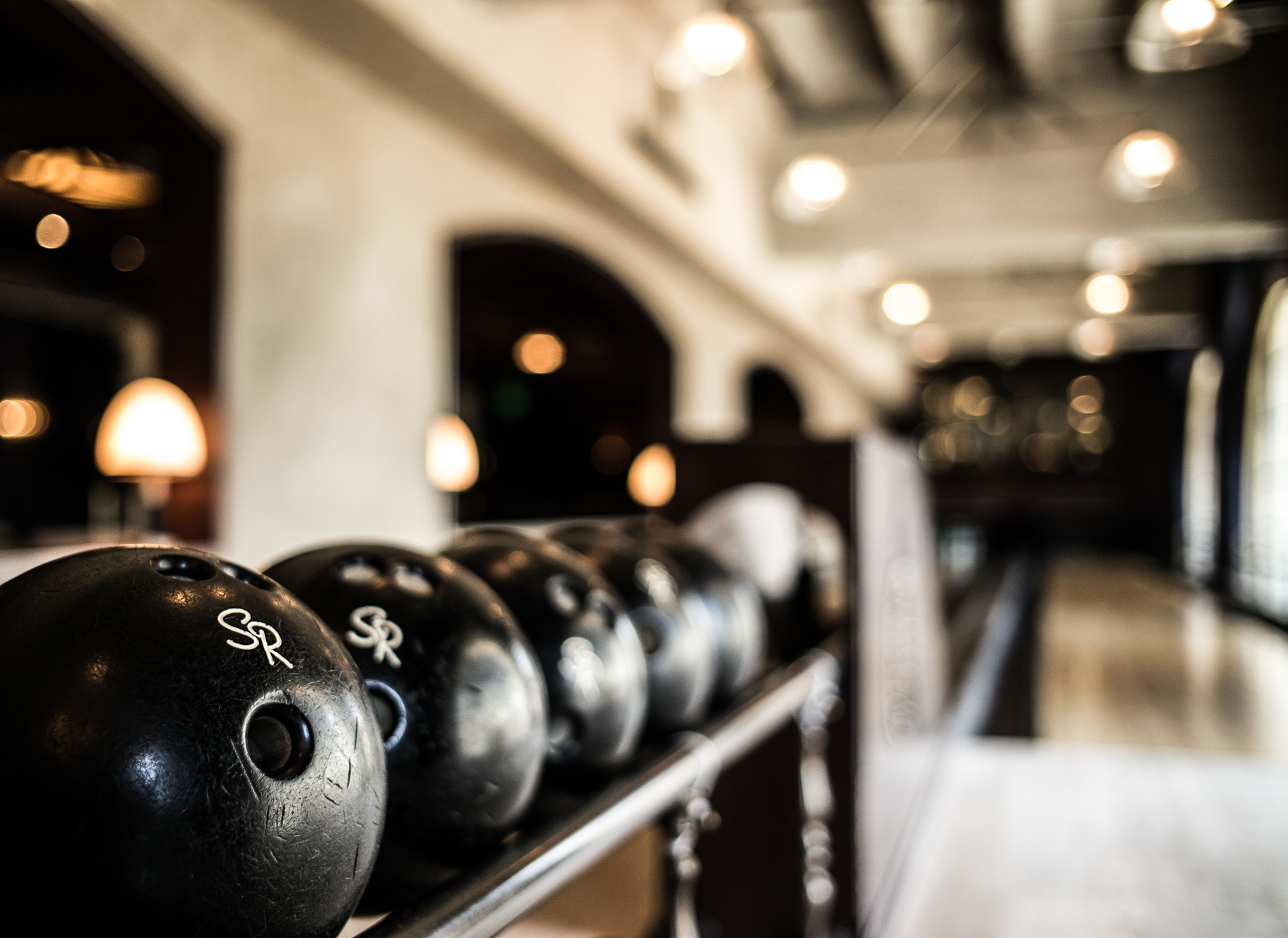 Dining and entertainment options inside the hotel are almost endless. The Roosevelt boasts six outlets: from 25 Degrees, a burger joint named for the 'medium rare' temperature, to The Spare Room, a games parlour and bowling alley where Jay-Z and Beyoncé have been known to throw parties.
Teddy's, the Roosevelt's other flagship bar, is a cocktail club with a 'speakeasy atmosphere'. It was Hollywood's hotspot in the early noughties, seeing stars drink, dance, and in Lindsay Lohan's case, get arrested in front of the paparazzi. Teddy's was revived this year, with Paris Hilton being counted amongst the guests. "A lot of people wanted to come back to their old hotspot", according to Viola.
Room rates fluctuate depending on the season, but usually start from $319 (£245) a night. Marilyn's suite, overlooking the Tropicana Pool, starts at about $800 (£620). When Clark Gable and Carole Lombard were carrying out their secret love affair in the penthouse of the Roosevelt, it cost them just $5 a night – that same suite today would cost you $6,000.
Check out more of the best hotels in LA and recommendations for things to do in Los Angeles in our Departures city guide here .
Grant Armour is a director and shooting producer for Vice. Keep up with him on Twitter .
Is PIA's Roosevelt Hotel HAUNTED? Guest shares scary experience online!
'as soon as we arrived, we felt a weird feeling in the room, but we decided to ignore it'.
A guest named Shaye has revealed that a room in the Pakistan International Airlines' (PIA) owned Roosevelt Hotel in midtown Manhattan, New York, is haunted.
Shaye shared the incident through a post on TripAdvisor where he   said, "I had booked a room for two in the Roosevelt Hotel last year in March, and both of us experienced that the room was haunted."
5 ways to generate income using ChatGPT
Sindh government to launch 'Pink Taxi Service,'…
Pakistani government to train 150,000 AI experts in the next…
"My friend and I stayed there. As soon as we arrived, we felt a weird feeling in the room, but we decided to ignore it. Then I went into the shower and saw the curtain move, but I thought I was neurotic. As I got out of the shower, my friend said to me, "I feel like there is some ghost in this room," and I said, "It is so weird you say that because I swear the shower curtain just moved."
"We started panicking and went back and forth about changing hotels, but because we were only there for two days, we decided to stay. However, during those few days, we felt so uncomfortable that neither of us would stay in the room alone."
"We wanted to search the hotel on the internet but decided to do it once we left, as we did not want to frighten ourselves further. So once we left the hotel, we found many articles and YouTube videos about the room being haunted. We were shocked that what we experienced was real. The place is actually haunted."
It is pertinent to mention here that many guests have shared their stories of experiencing paranormal activities while staying in a particular room at the Roosevelt Hotel, which is room   1408.
It might be due to the placebo effect generated from a 2007 American psychological horror film, titled "1408."
John Cusack played Mike Enslin, an author who investigates allegedly haunted places.
In the film, Enslin rents room number 1408 at a New York City hotel, where he becomes trapped and experiences unusual paranormal events.
Coincidentally, these scenes were shot in room number 1408 of the Roosevelt Hotel in midtown Manhattan, New York.
Nonetheless, the PIA-owned Roosevelt Hotel is closing its door s from the 31st of October due to unstable economic conditions.
Originally Published in ProPakistani
What are your thoughts on this? Please share with us in the comment section below.
Featured Content⭐
For How Long?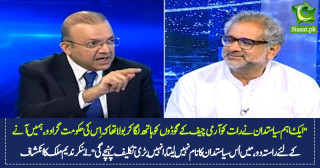 آرمی چیف کے گوڈوں کو کس نے ہاتھ لگاکر حکومت گرانے کا کہا؟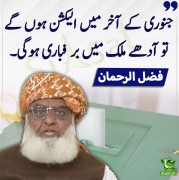 جنوری کے آخر میں الیکشن ہوں گے تو آدھے ملک میں بر فباری ہوگی، فضل الرحمان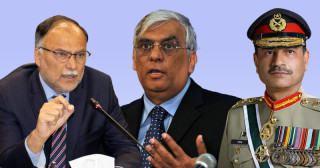 مزیدتذلیل قابل قبول نہیں ہے،احسن اقبال کا جنرل ر عارف کوہٹانےکامطالبہ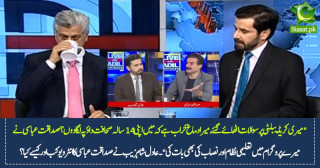 صداقت عباسی کا انٹرویو:میری کریڈیبلٹی پر سوالات اٹھائے گئے،عادل شاہزیب
My lord you asked us to slap him but we brought his head for you.
صداقت عباسی بازیابی کیس:عادل شاہزیب سے متعلق بیان پر عدالت میں قہقہے لگ گئے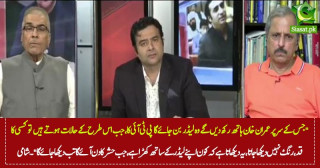 جس کے سر پر عمران خان ہاتھ رکھ دیں گے وہ لیڈر بن جائے گا ،شامی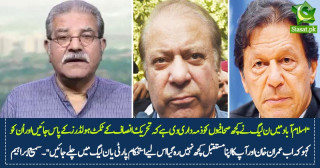 ن لیگ کاصحافیوں کو پی ٹی آئی رہنماؤں کی وفاداریاں تبدیل کروانیکا ٹاسک،سمیع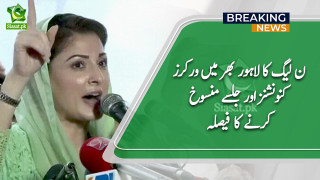 ن لیگ کا لاہور میں جلسے منسوخ کرنے کا فیصلہ۔۔۔!!!
Breaking: A Power Sharing Formula Presented to Imran Khan - Mirza Shehzad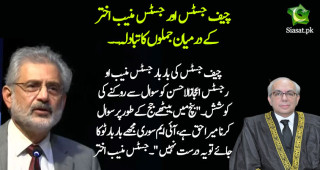 سوال سے روکنے کی کوشش پر چیف جسٹس اور جسٹس منیب اختر میں جملوں کا تبادلہ

Geo New was given 34 crore and ARY was just 2 crore in last one year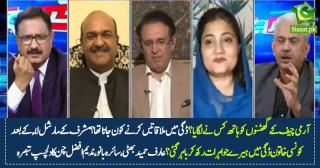 کونسی خاتون ڈگی میں ہیرے جواہرات رکھ کر باہر گئی؟عارف بھٹی کاانکشاف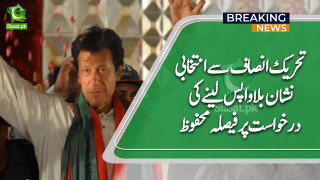 تحریک انصاف سے انتخابی نشان بلا واپس لینے کی درخواست پر فیصلہ محفوظ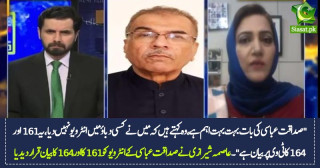 عاصمہ شیرازی نے صداقت عباسی کے انٹرویو کو 161 کا اور 164 کا بیان قراردیدیا
خان کو مدعو کرنے پر ایکشن کامطالبہ کرنے والی مریم جی سی میں لیکچردیں گی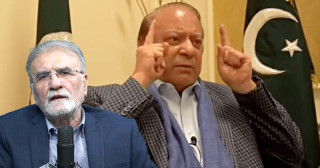 نواز شریف ائیر پورٹ اتریں گے تو انہیں اندازہ ہو جائےگاکہ 'ہاتھ ہوگیا ہے'
This 24 News TV host will likely be in trouble soon.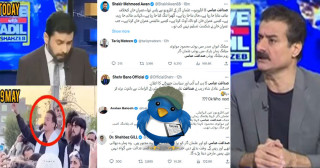 صداقت عباسی کے انٹرویو پر صحافیوں اور سوشل میڈیا صارفین کا ردعمل
24-Second Game-Changing Video Shatters Whole Narrative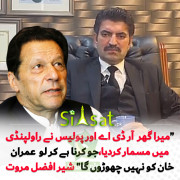 آر ڈی اے اور پولیس نے راولپنڈی میں گھر مسمار کردیا: شیر افضل مروت
میرا گھر مریم نواز کے حکم پر گرایا گیا : شیر افضل خان مروت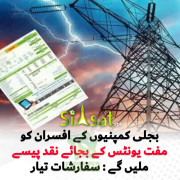 بجلی کمپنیوں کےافسران کو مفت یونٹس کے بجائے نقد پیسے ملیں گے:سفارشات تیار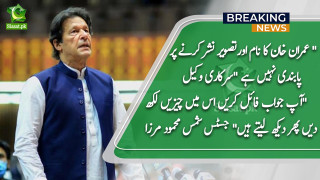 عمران خان کا نام نشر کرنے پر پابندی نہیں ہے:سرکاری وکیل:لکھ کر دیں:عدالت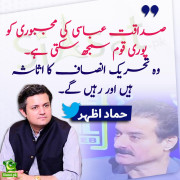 صداقت عباسی تحریک انصاف کا اثاثہ ہیں اور رہیں گے۔حماد اظہر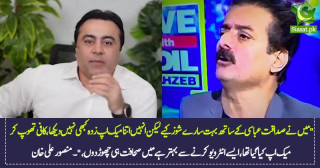 ایسے انٹرویو کرنے سے بہتر ہے میں صحافت ہی چھوڑدوں،منصور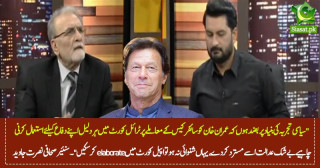 سائفر کیس میں عمران خان کو کیا کرنا چاہئے؟ نصرت جاوید کا مشورہ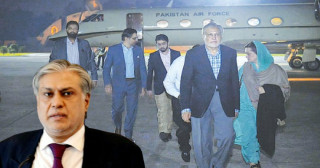 ممعیشت کی بحالی بہترین انتقام ہوگا،ہم سولو فلائٹ نہیں لینا چاہتے، اسحاق ڈار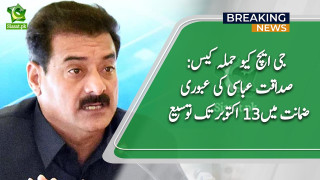 جی ایچ کیو حملہ کیس: صداقت عباسی کی عبوری ضمانت میں 13 اکتوبر تک توسیع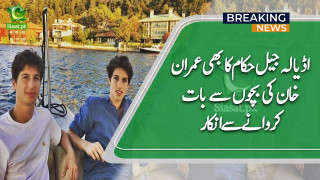 اڈیالہ جیل حکام کا بھی عمران خان کی بچوں سے بات کروانے سے انکار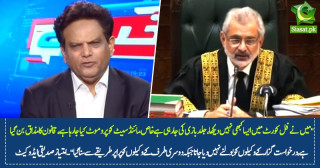 خاص مائنڈ سیٹ کو پروموٹ کیا جارہا ہے، قانون کا مذاق بن گیا،امتیازصدیقی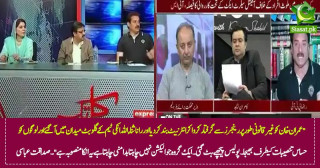 حساس تنصیبات کی طرف رانا ثناء اللہ نے اپنے گلوبٹوں کو بھیجا،صداقت عباسی
Become a premium member.
AsalamuAlikum,
Everything that we've accomplished over the years is because of our members, who have allowed us to remain independent of corporate interests and reach Millions of followers.
Why become a member?
Besides supporting our independent media expansion, the Premium membership will provide even more value to our members.
Here are some of the features:
Members can read the website without any advertising banners
Member's user-id will be highlighted in comments
Member will be allowed to create a signature that'll display under every comment
Member will be able to create more than two threads per day.
Will be able to join exclusive Siasat.pk Whatsapp group(available only on yearly subscriptions)
Ability to lock, close, and delete all threads if you're the original author
Welcome, Login to your account.
Recover your password.
A password will be e-mailed to you.