Create an account
Pick Theme [Minimize Header] Christmas: Chip & Dale Christmas: Frosty Christmas: Santa Christmas: Rudolph Christmas: W. Woodpecker Adam Strange Anomaly Aquaman Archie Avengers Avengers-70s Batman 1 Batman 2 Betty & Veronica Black Panther Blackhawk Bone Captain America Captain Atom Captain Marvel Casper Cerebus Conan 1 Conan 2 Daredevil Deadpool Defenders Dennis the Menace Doctor Doom Doctor Strange Donald Duck Dragonball Z EC: Vault of Horror EC: Weird Science Fantastic Four The Flash Full Metal Alchemist Galactus Ghost Rider GI Joe Goon Green Arrow Green Goblin Green Lantern Hawkman Hellblazer Hellboy House of Mystery Incredible Hulk Invincible Iron Fist Iron Man Jimmy Olsen The Joker Justice League Legion of Super Heroes Luke Cage Little Lulu Lois Lane Looney Tunes Magneto Master of Kung Fu Moon Knight Nick Fury Our Army at War Phantom The Punisher Rawhide Kid Red Sonja Richie Rich Robin ROM, Spaceknight Romance Comics Scott Pilgrim Sgt. Fury Silver Surfer Spawn The Spectre Spider-Man Submariner Superboy Supergirl Superman Swamp Thing Tales to Astonish Tarzan Teen Titans Teenage Mutant Ninja Turtles Thanos Thor Tomb of Dracula Transformers Walking Dead Watchmen Wendy Western Photo Covers Wolverine Wonder Woman X-Men 1 X-Men 2
New Releases
Comic Books
Value Packs
How to Sell
New Listings
TPBs & Books
Comic Supplies
How to Consign
Vintage Paper
My Consignments
Preorders: 35% Off
My Want List
JavaScript must be enabled to use this site. Please enable JavaScript in your browser and refresh the page.
The next Weekly Auction will open for bidding Monday October 16.
Superman in the Phantom Zone Connection (1980 Whitman BLB) comic books
Display Issue list Cover gallery
260 pages. Text and illos. B&W. soft cover. Big Little Book. # on spine is 5780-2. 3 3/4 x 4 7/8. Cover price $0.79.
The listing below is from eBay, and MyComicShop is not responsible for this item in any way. Some listings shown here may no longer be available if they sold or were ended by the seller after we last retrieved the listing details.
Clicking on the links to the eBay listings shown above and then making a purchase may result in MyComicShop earning a commission from the eBay Partner Network.
Follow us on Facebook
We've been selling comics since 1961 (our first sale: Fantastic Four #1 at $0.25, see one of our first ads ) and on the web since 1996.
Read a little about our history.
Copyright © 1996 - 2023 Lone Star Comics Inc. Character images copyright © their respective owners.
Скидки дня
Справка и помощь
Адрес доставки Идет загрузка... Ошибка: повторите попытку ОК
Продажи
Список отслеживания Развернуть список отслеживаемых товаров Идет загрузка... Войдите в систему , чтобы просмотреть свои сведения о пользователе
Краткий обзор
Недавно просмотренные
Ставки/предложения
Список отслеживания
История покупок
Купить опять
Объявления о товарах
Сохраненные запросы поиска
Сохраненные продавцы
Сообщения
Уведомление
Развернуть корзину Идет загрузка... Произошла ошибка. Чтобы узнать подробнее, посмотрите корзину.
Oops! Looks like we're having trouble connecting to our server.
Refresh your browser window to try again.
Western Publishing's Big Little Books #5780-2
Western Publishing's Big Little Books » Western Publishing's Big Little Books #5780-2 - Superman in The Phantom Zone Connection released by Western Publishing on 1980.
Summary Short summary describing this issue.
No recent wiki edits to this page.
Edit Image Title
Embed image, what size image should we insert (this will not affect the original upload), how do you want the image positioned around text, link to comic vine content.
You can search for any Comic Vine content.
Link to a page
Insert table, embed tweet.
Enter the URL for the tweet you want to embed.
User reviews Add new review
Pick a list.
This edit will also create new pages on Comic Vine for:
Comment and Save
Until you earn 1000 points all your submissions need to be vetted by other Comic Vine users. This process takes no more than a few hours and we'll send you an email once approved.
Thanks, we're checking your submission.
Use your keyboard!
Log in to comment
Phantom Zone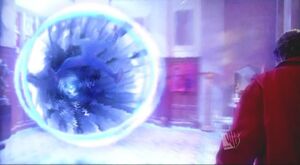 A portal leading to the Phantom Zone .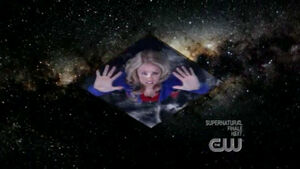 Kara Zor-El is taken into the Phantom Zone via a spinning, rectangular glass. This is a typical method of induction into the Zone.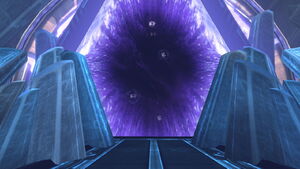 Prisoners' hands pressing up against the portal in DC Universe Online .

Superman sends Zycree to the Phantom Zone in the Super Friends episode "The Evil from Krypton"
The Phantom Zone is a prison dimension used by Kryptonians . It was originally discovered by Jor-El and used by the Kryptonian Council as a humane prison. Although the zone is a barren wasteland, people trapped in the zone can never get old or die, and can see outside of the zone and watch the events of the outside world.
The zone first appeared in the silver-age comics of the 1960s. It was used frequently in the Superman comics before the continuity was rebooted in the 1980s, and has appeared occasionally since. It has also appeared in other adaptations of Superman.
1.1 Kryptonian Usage
1.2.1 In Smallville
1.2.2 Superman's Adult Life
2.1 New Phantom Zone Criminals
2.2 Innocent Phantom Zone Residents
History [ ]
Kryptonian usage [ ].
The Phantom Zone was first discovered on Krypton by Jor-El , a prominent scientist on the Science Council of Krypton and father to Kal-El . Jor-El created devices which could create passage into the Phantom Zone, and since then it has been used as a prison by the Council. Many of Krypton's most notorious criminals were placed in the Zone, including General Zod , his companions Faora /Ursa and Non , as well as Jax-Ur and many more.
Additionally, many non-Kryptonian criminals, as well as dangerous beasts, were placed in the Zone by the Kryptonians.
As the destruction of Krypton neared, Raya , a woman who worked under Jor-El, agreed to have herself placed in the Phantom Zone to escape the planet's destruction.
After the planet was destroyed, everyone who had been left in the Phantom Zone had to wait, seemingly for eternity.
Modern Usages [ ]
In smallville [ ].
A young Clark Kent first encountered the zone when two Disciples of Zod attempted to trap him in it shortly after arriving on Earth. He escaped the device meant to suck him in, and threw both disciples into the vortex instead.
Soon after, however, he did become trapped in the zone for the first time. As he explored its barren landscape, he was attacked by several phantoms who prowl the open wastes of the zone. Surviving the encounter, he met Raya , who told him of his father and of General Zod , another inmate of the zone.
She helped him to escape back to Earth, but this also released a collection of prisoners of the zone back onto Earth. After Clark defeated General Zod , he began a quest to round up and stop all the escapees of the zone.
As his quest continues, he's met all sorts of strange enemies who were imprisoned in the zone. The strangest of which, thus far, was the phantom who would soon become Bizarro .
Superman's Adult Life [ ]
In one episode of Superman: The Animated Series , Superman discovers a Phantom Zone projector and peers in. Inside, he sees a Kryptonian criminal whose sentence has long since expired. He releases her and learns that her name is Mala . After some deliberation, he decides the right thing to do is free her. Superman attempts to teach her about their Kryptonian powers and about the way to fit in to Earth society, but she proves too violent and ends up fighting Superman. After releasing her compatriot Jax-Ur, Superman is forced to return both of them to the Zone.
At the beginning of the movie Superman , Jor-El imprisons General Zod and his two cronies, Ursa and Non , in the Phantom Zone for their treachery. Much later, in the movie Superman II , Superman accidentally shatters the 'Phantom Zone glass' by throwing a hydrogen bomb into space, and in the process releases General Zod, Ursa and Non. This leads to a huge battle between the three criminals and Superman.
During the Superman: Last Son storyline, an army of Kryptonian criminals from the phantom zone escaped and took over Metropolis , briefly trapping Superman in the zone. However Superman escaped and teamed up with Lex Luthor to defeat the criminals and return them to the zone. Unfortunately, he also lost his newly-adopted son, Chris Kent , who was returned to the Zone.
Inmates [ ]
Among the Phantom Zone criminals were:
Kru-El , the weapon's designer cousin of Jor-El, and thus a relative of Superman.
Faora Hu-Ul , a Martial Arts expert and hater of males, was another criminal who was reproduced in a tamer form for the movie Superman II where her name was changed to Ursa.
Professor Va-Kox , a geneticist who created monsters, was another Phantom Zone criminal.
Nadira (last name unknown who was a telekinetic) and Az-Rel (a Kryptonian pyrokinetic) were two petty criminals from the Krypton Isle of Bokos (the Island of Thieves, much like Australia used to be here on Earth).
Jax-Ur , a rocket & missile engineer who accidentally destroyed one of Krypton's two moons and a populated moon of millions and the only criminal sentenced to spend all existence within the Phantom Zone, without the possibility of any kind of parole and is considered Krypton's worst criminal.
Quex-Ul was the only innocent person sentenced to the Phantom Zone. Quex-Ul was put in the Phantom Zone for killing a herd of the sacred Rondors. Rondor horns had healing properties and were therefore sacred to Kryptonians. Quex-Ul was caught at the scene of the crime and was convicted and sentenced to 25 Sun Cycles in the Phantom Zone. Superman proved his innocence and released him and Quex-Ul in turn saved Superman from exposure to Gold Kryptonite.
Ak-Var was a petty criminal who upon his release became the assistant and partner of Superman's cousin, Van-Zee. Van-Zee was a Kandorian scientist who was secretly Nightwing with Ak-Var as his partner Flamebird.
Doctor Xadu (first name unknown) was a physician who killed dozens of patients while performing forbidden cryogenics experiments upon them.
And finally there was General Dru-Zod , who created an army of clones in an attempt to take over as ruler of Krypton.
New Phantom Zone Criminals [ ]
Later others who survived Krypton's destruction became criminals. These criminals were also sentenced to serve time within the Phantom Zone.
Jer-Em , who caused the destruction of Argo City , the birth place of Supergirl .
A jealous Kryptonian female from the bottle city of Kandor named Zora Vi-Lar (who took on the name of Black Flame) escaped from Kandor to fight Supergirl .
And then there was Nam-Ek , who was the Kryptonian who killed the Rondor herd and used their horns to become immortal. Superman found Nam-Ek floating in space and rescued him, but the transformation into an immortal being had turned Nam-Ek into a bipedal version of a Rondor and also drove him to insanity.
Innocent Phantom Zone Residents [ ]
Some were forced to put themselves into the Phantom Zone to save themselves from death or destruction. Among these are:
Mon-El , a Daxamite who befriended Superboy but was accidentally exposed to lead, and had to be put in the phantom zone before he died.
Raya , Jor-El's assistant, put herself in the Zone before Krypton 's destruction.
Zoltar , a kindly old Kryptonian man trapped in the Zone, who helped Supergirl to escape.
Chris Kent , aka Lor-Zod , is the son of General Zod and Ursa , born in the Phantom Zone. Although he's abused by his parents, he has a good heart, and was briefly adopted by Superman before becoming trapped in the zone again.
1 Pink Kryptonite
2 Superman's Powers and Abilities
Ant Man's Favorite Blog
Superman in the phantom zone connection (1980).
This "Big Little Book" was published the same year as the Superman 2 movie (you know, this one ) , and the plot is very similar. Lex Luthor tries to capitalize on the escape of three Phantom Zone prisoners out to get Superman. But there are significant differences. (I won't tell you what they are, in case you want to read the book or watch the movie again.) It's pretty exciting for a kid's book. The artist is, unfortunately, uncredited.
Current collection
Share this:
Click to email a link to a friend (Opens in new window)
Click to share on Facebook (Opens in new window)
Click to share on Twitter (Opens in new window)
Leave a Reply Cancel reply
Already have a WordPress.com account? Log in now.
Follow Following
Copy shortlink
Report this content
View post in Reader
Manage subscriptions
Collapse this bar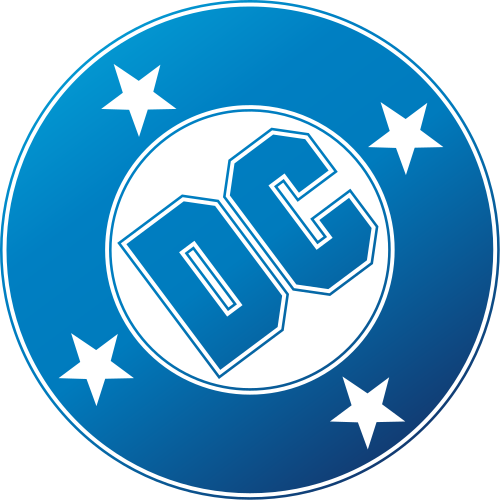 Collected Editions
2013, July (Publication)
Executive Editor Credit Needed
Editor Credit Needed
Penciler Credit Needed
Inker Credit Needed
Colorist Credit Needed
Letterer Credit Needed
Superman: Phantom Zone (Collected)
View history
DC Comics Presents #97
The Phantom Zone #1
The Phantom Zone #2
The Phantom Zone #3
The Phantom Zone #4
1 Bruce Wayne (Earth -22)
2 Batman (Bruce Wayne)
3 Batman Villains
Screen Rant
Superman's twisted prison is finally called out by marvel.
Superman's Phantom Zone is an ethically-dubious extra-dimensional prison, and it is now called out by Marvel Comics in Sabretooth #1.
Warning: contains spoilers for  Sabretooth #1!
The Phantom Zone , the twisted extra-dimensional prison used by Superman , gets called out by Marvel Comics in a new comic. In Sabretooth #1 , on sale now in print and digital, the ferocious mutant is taken to Krakoa and put on trial for murder. When he is found guilty, Sabretooth is banished to the Pit, a special prison for Krakoa's worst—and it bears more than a passing resemblance to Superman's Phantom Zone.
First appearing in 1961's Adventure Comics #283 from Robert Bernstein and George Papp, the Phantom Zone is an extra-dimensional zone, discovered by Superman's father Jor-El, that was used as a prison for some of the universe's vilest criminals, including General Zod. Beings exiled to the Phantom Zone were able to see and hear the outside universe but were unable to physically interact with it. The Kryptonians viewed this as a safe and humane form of punishment, but recent depictions of the Phantom Zone have called this into question. The Zone has been depicted as not the safe place it was thought to be, and its moral and ethical implications have been debated as well. In the Marvel Universe, there has been no real parallel to the Phantom Zone—until now. The irredeemable mutant Sabretooth has been exiled to the Pit, Krakoa's darkest, deepest prison. The issue is written by Victor LaValle, illustrated by Leonard Kirk, colored by Rain Beredo and lettered by Cory Petit.
Related: Superman's Marvel Counterpart Has Always Been Daredevil
Sabretooth, exiled into the Pit, lets his mind wander, running through various fantasies where he violently kills the X-Men. In one fantasy, Cypher and Warlock come to him, offering Sabretooth mental freedom, which would grant him both awareness and protect him from further mental manipulation. Sabretooth asks Cypher what happens if he says no, and Cypher replies then Professor Xavier's original judgement stands, that Sabretooth be "alive but immobile…aware but unable to act upon it forever." Sabretooth asks for the pen to sign his release forms.
Sabretooth's description of the Pit makes it sound much like Superman's Phantom Zone. Sabretooth was alive and aware of what was happening around him, but could do nothing about it, much like criminals who have been sent to the Phantom Zone. The X-Men take it a step further by manipulating the memories of the mutants they send to the Pit—something Kryptonians did not do. Much like Jor-El and the rest of Krypton, the X-Men view the Pit as a humane form of punishment, but readers see it is anything but.
People exiled to both the Phantom Zone and the Pit have had hellish times there, suffering untold mental agony and distress. In Sabretooth's case, it has only hardened his heart further, cementing his hatred of Krakoa and the X-Men. DC has explored the ethical questions that  Superman's Phantom Zone raises on occasion, but Marvel directly calls it out, showing it to be the horrifying prison it truly is.
Next: Marvel's Real Superman Has a Surprising Eternals Connection
The Phantom Zone May Be More Than Just a Kryptonian Prison
DC's Monkey Prince May have once been trapped in the Phantom Zone, despite no connection to Kryptonians.
The following contains spoilers for Monkey Prince #4, on sale now from DC Comics.
Monkey Prince has mostly tangled with Batman and Robin, which makes sense given that his adventures so far have been in Gotham City. The magical monkey and his pig mentor have also mostly engaged in matters of the supernatural, feeling right at home alongside mystical characters like Wonder Woman. Ironically, however, the latest issue of the hero's series references a key science fiction element from another, much more super character's mythos.
RELATED: Deathstroke's Son Respawn Needs A Real Name
Monkey Prince #4 had the titular simian teaming up with Gotham City sidekick Robin . Unfortunately, the teenage sidekick thought Monkey Prince was actually a criminal upon meeting him. Together, they seek to face the Golden Horned Penguin a demon-possessed version of Batman's long-time foe, Oswald Cobblepot. Unimpressed by the children who came to face him, Penguin is soon fought by Batman himself. Unbeknownst to Batman and Robin, however, the crooks in Penguin's kidnapped possession are actually Monkey Prince's human parents.
Monkey Prince attempts to get them to safety instead of let them be taken into custody by the Caped Crusader. This leaves Batman open and vulnerable to being overtaken by a horde of Chinese demons. Monkey Prince's Sifu tells him that his true mission is to protect heroes of the realm such as Batman. Turning around, Monkey Prince swoops in to save Batman. This alerts the demons to his presence, and they reel and screech at the sight of him. One notes that Sun Wukkong the magical monkey should not be around, as the hero had been trapped in the Phantom Zone. This raises all sorts of questions as to who has access to the Phantom Zone, as well as what means are used to get there.
First appearing in Adventure Comics #283, the Phantom Zone is a concept associated with the Superman mythos. A hellish dimension in which Krypton's worst offenders were sentenced to live out their eternities, the Phantom Zone is an awful mix of both jail and Hell. Its prisoners are sent there usually through a Phantom Zone projector, though how this typically looks depends on the particular continuity.
RELATED: Shadow War May Have Tipped its Hand on Who Killed Ra's Al Ghul
Given that Monkey Prince has not even interacted with Superman, it's a bit odd that he would reference the Phantom Zone. It raises several questions, but some of these were addressed by writer Grant Morrison in an earlier storyline. In the series The Multiversity , Morrison introduced the concept that the Phantom Zone was connected to the Underworld of Greco-Roman mythology. Thus, it's much more of a magical concept than a science fiction one. Kryptonians are vulnerable to magic , so even hearty warriors like Zoe being victim to the Phantom Zone (wherein Kryptonians' powers usually don't work) makes sense. This would also explain how demons know about it, and how Monkey Prince was seemingly trapped there.
It could also be ascertained that magical beings and gods themselves could trap others in the Phantom Zone. If so, Tartarus could also be a part of this Phantom Zone, given that Multiversity established it as the true Hell of Greek mythology in the DCU. Monkey Prince should not even be in the Phantom Zone. He might be mischievous and too precocious but he is otherwise a hero. The most logical answer is that some dark god or demon had previously trapped him there, preventing him from protecting the world's heroes and saints. Somehow, however, he's now free through likely through magical means. If this worked for Monkey Prince, then logically, magic could also help the Phantom Zone's Kryptonian criminals break free, too.
Superman in the Phantom Zone Connection › Customer reviews
Customer reviews, superman in the phantom zone connection.
Customer Reviews, including Product Star Ratings help customers to learn more about the product and decide whether it is the right product for them.
To calculate the overall star rating and percentage breakdown by star, we don't use a simple average. Instead, our system considers things like how recent a review is and if the reviewer bought the item on Amazon. It also analyzed reviews to verify trustworthiness.
There was a problem filtering reviews right now. Please try again later.
From the united states.
There was a problem loading comments right now. Please try again later.
Amazon Newsletter
About Amazon
Accessibility
Sustainability
Press Center
Investor Relations
Amazon Devices
Amazon Science
Start Selling with Amazon
Sell apps on Amazon
Supply to Amazon
Protect & Build Your Brand
Become an Affiliate
Become a Delivery Driver
Start a Package Delivery Business
Advertise Your Products
Self-Publish with Us
Host an Amazon Hub
› See More Ways to Make Money
Amazon Visa
Amazon Store Card
Amazon Secured Card
Amazon Business Card
Shop with Points
Credit Card Marketplace
Reload Your Balance
Amazon Currency Converter
Your Account
Your Orders
Shipping Rates & Policies
Amazon Prime
Returns & Replacements
Manage Your Content and Devices
Your Recalls and Product Safety Alerts
Conditions of Use
Privacy Notice
Your Ads Privacy Choices