Halloween Horror Nights 2023 (Hollywood)
Halloween Horror Nights 2023 (Hollywood) was the 23rd Halloween Horror Nights event in Universal Studios Hollywood .
1 Information Timeline
2 Event Dates
3.1 Haunted Houses
3.2 Terror Tram
3.3 Scarezones
3.5.1 Rides
3.6 Food and Drinks
Information Timeline [ ]
October 31st, 2022: Chucky: Ultimate Kill Count is announced as the first haunted house of the event. It would be based on the SyFy television series.
June 15th, 2023: The Last of Us is announced as the second haunted house of the event. It would be based on the 2013 video game. They also announced the Single Night, Multi-Night and RIP Tour tickets and the event dates.
July 13th, 2023: Universal Studios Hollywood announces Stranger Things 4 as the third haunted house coming to both Orlando and Hollywood.
July 28th, 2023: Universal announces that both Universal Monsters: Unmasked and The Exorcist: Believer would be featured during their Halloween Horror Nights event that year. They would also re-announce the Chucky house, this time with a new name and story.
On July 30th, 2023: Monsturos: The Monsters of Latin America was announced as one of the original haunted houses for Halloween Horror Nights 2023. Also, the El Terror de las Momias scarezone that would be featured outside the exit of the haunted house was announced.
On August 9th, 2023: Evil Dead Rise , Holidayz in Hell and Terror Tram: The Exterminatorz were announced as part of the lineup.
On August 31st, 2023: Blumhouse: Behind the Screams and The Purge: Dangerous Waters are announced as the two shows that would be featured that year. Toyz and Ghostz were also announced as the last two scarezones of the event.
Event Dates [ ]
September: 7-11, 15-18, 22-25, 29-30, 2023
October: 1-2, 6-9, 13-16, 20-23, 27-31, 2023
Attractions [ ]
Haunted houses [ ].
Chucky: Ultimate Kill Count : ( Curious George Tent 1 ): Chucky, the serial killer doll, is back for a new gorefest! He's hijacked his own haunted house with all kinds of bloody hijinks. You and your friends must try to survive his ultimate kill count.
The Last of Us : ( Mummy Queue ): You and your squad must stay silent if you want to survive Clickers and more as the gritty world of Naughty Dog's video game comes to life.
Stranger Things 4 ( Soundstage 15 ): Band together with your squad to resist Vecna's gruesome curse as you take on the scariest season of Stranger Things yet.
Universal Monsters: Unmasked ( Curious George Tent 2 ): Descend into the Paris Catacombs, where you and your squad will face a new horde of Monsters: Dr. Jekyll and Mr. Hyde, the Phantom of the Opera, the Hunchback of Notre Dame and the Invisible Man.
The Exorcist: Believer ( Soundstage 22 ): Two missing girls have been found with no memory of what happened to them. But wherever they went, the ultimate evil has returned with them.
Monstruos: The Monsters of Latin America ( Parisian Courtyard ): ¡Ten cuidado! With La Muerte as your guide, try to survive the night with three terrifying legends: Tlahuelpuchi, La Lechuza and El Silbón.
Evil Dead Rise ( Year-Round Venue ): Meet the neighbors from hell as an ancient curse rises in a new setting: an L.A. apartment building.
Holidayz in Hell ( T-Pad ): Holidayz in Hell From New Year's Eve to Thanksgiving, your favorite holidays are going to hell. Tis the season to scream in this holiday nightmare.
Terror Tram [ ]
Terror Tram: The Exterminatorz ( Studio Tour Backlot ): Terror Tram is back and the bugs have taken over. Larry Larva and his bug headed exterminators will get rid of humans once and for all.
Scarezones [ ]
Ghostz ( Front Gates )
Toyz ( New York Street )
El Terror de las Momias ( French Street )
Blumhouse: Behind the Screams (Dreamworks Theater)
The Purge: Dangerous Waters (Waterworld Stage)
Other Attractions [ ]
The Bride of Frankenstein (Roaming Character)
La Llorona (Character) (Roaming Character)
Crows (Roaming Characters)
Death Eaters Encounter
Jurassic World: The Ride
Revenge of the Mummy: The Ride
Transformers: The Ride-3D
Harry Potter and the Forbidden Journey
Flight of Hippogriff
The Simpsons Ride
The Secret Life of Pets: Off the Leash!
Mario Kart: Bowser's Challenge
Food and Drinks [ ]
Surfer Boy Pizza
Scoops Ahoy Ice Cream Palor
Peacock Halloween Horror Bar
Dia De Los Muertos Plaza
Pictures [ ]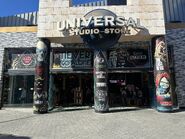 1 Halloween Horror Nights 32
2 Dr. Oddfellow
3 Monstruos: The Monsters of Latin America
We are committed to providing an accessible user experience for all website visitors.
The contrast between foreground and background text will increase.
Remove the accessibilty icon while viewing the site.
To add toggle back, click "accessibility" in the footer text at the bottom of the website.
EXTRA $5 OFF SELECT CA & FL TICKETS
Offer applied in cart. Expires midnight 10/17/23.
Your Screamin' Guide to Halloween Horror Nights Hollywood 2023
The heart-thumping highlight of the Halloween season is surviving the terrifying Halloween Horror Nights at Universal Studios Hollywood . The annual event that runs on select nights in the fall takes thousands of guests through movie set-quality haunted houses, scare zones and a Terror Tram. This preternaturally popular event does sell out for most nights. Luckily, you've got us as your fearless froggy guides so that you can experience as much as you dare at this must-do event!
Dates & Tickets
Scare Zones
Entertainment
Food & Merchandise
Overview of Halloween Horror Nights Hollywood
Halloweeen Horror Nights tickets are on sale now and are selling out quickly! Before we get started, there's a new Early Event Access ticket available for a separate purchase. The event starts at 7 p.m. and Early Access starts at 5:30 p.m. You can purchase Early Event Access separately, which means even if you purchase your discount Halloween Horror Nights ticket from Undercover Tourist , you can still purchase an Early Access ticket from Universal before they sell out. The Early Access houses are in the Lower Lot.
In case you missed it, there was a big change in the language last year. Perhaps you noticed that we now say "houses" instead of "mazes." The haunted house–style walk-through attractions formerly known as mazes in Hollywood have been renamed "haunted houses." This brings the term consistent with Universal Orlando's name for these signature attractions. Can we have a moment of silence for the slashing of a SoCal colloquialism? RIP, maze . (Have no fear, though; the term "maze" lives on at Knott's Scary Farm .)
Photos With Monsters
There are five places to snag a pic with an evil icon:
Laemmle Courtyard (by Waterworld) has a revolving photo-op that will alternate between the Bride of Frankenstein (from Universal's 2021 haunted house) and the legendary David S. Pumpkins.
Universal Plaza features both La Catrina and La Llorona (from the 2022 haunted house). (These characters wander around and might sneak up on you!)
The Hollywood sign photo-op at Terror Tram will be regularly visited by the Santa from "Violent Night."
Snap a photo with Norman Bates at the Psycho House during the Terror Tram.
Those on an R.I.P. Tour of the Studio Backlot can have a special encounter with Larry Larva, as well as The Grabber (and his black van) from "The Black Phone."
Let's go over the tickets, dates, a park plan and tips. Then we will uncover the houses, scare zones and other entertainment.
Halloween Horror Nights Hollywood Tickets and Dates
Halloween Horror Nights kicks off Sept. 7, 2023, and continues on select nights through Oct. 31, 2023. Halloween Horror Nights tickets are on sale now !
There are 38 nights of Halloween Horror Nights 2023:
Sept. 7, 8, 9, 10, 14, 15, 16, 17, 21, 22, 23, 24, 27, 28, 29 and 30
October 1, 4, 5, 6, 7, 8, 11, 12, 13, 14, 15, 18, 19, 20, 21, 22, 25, 26, 27, 28, 29 and 31
Best Dates to Attend
We usually attend opening night, which is a Thursday, and it is less crowded than dates later in the season. It is also much hotter than dates later in the season, so keep that in mind. (Want more deets on the best times to visit Universal Studios Hollywood? Jump here !)
Halloween Horror Nights Hollywood 2023 Ticket Types and Prices
Halloween Horror Nights is a separate ticket from regular park admission. Universal Studios Hollywood also sells a Halloween Horror Nights Universal Express Pass (formerly called Front of Line Pass). The HHN Universal Express Pass is good for one-time Express access for each house and ride. It includes priority seating for the live Purge: Dangerous Waters show and access to Blumhouse: Behind the Screams.
SAVE UP TO $61
Discount Halloween Horror Nights Hollywood tickets are on sale now!
Get Your Tickets
Halloween Horror Nights ticket prices vary per night. Keep in mind that ticket prices can continue to go up throughout the season, and even sell out for some nights. The key is to purchase as early as you can. You can purchase Early Event Access separately, which allows you to enter the park and access Early Access houses at 5:30 p.m.
Want to save more green ? You can get discount general admission tickets or single-night HHN tickets from your favorite froggy friends. If you're not planning to arrive early and want to save up to $61 per ticket, our discount Halloween Horror Nights General Admission ticket is a screamin' deal! You can still add on Early Access (if not sold out) through Universal with these tickets.
Here are the one-day ticket options that are available in 2023:
(These are the initial prices but some prices will creep up as the dates approach and availability may vary throughout the season. The sooner you purchase, the better the price!)
Halloween Horror Nights General Admission - from $74 (does not include Early Event Access but can purchase separately. No Super Nintendo World access during the event.)
Halloween Horror Nights General Admission from Undercover Tourist   - from $67.60 (Does not include Early Event Access but can purchase separately. No Super Nintendo World access during the event. You may be able to upgrade to Express.)
Halloween Horror Nights Universal Express - from $209 and includes admission to the event and one-time express access to each participating house, ride (excluding Mario Kart) and attraction. (Does not include Early Event Access but can be purchased separately. No Super Nintendo World access during the event.)
Halloween Horror Nights Universal Express Unlimited - from $249 and includes admission to the event and unlimited express access to each participating house, ride (excluding Mario Kart) and attraction. (Does not include Early Event Access but can be purchased separately. No Super Nintendo World access during the event.)
Halloween Horror Nights After 2 p.m. Day/Night - from $149 and allows admission to the park at 2 p.m. and same-day evening admission to Halloween Horror Nights. Also includes admission to Super Nintendo World only from 7 p.m. to 10 p.m. but may be subject to virtual line. (Includes Early Event Access houses at 5:30 p.m.)
Halloween Horror Nights After 2 p.m. Day/Night Universal Express - from $329 and allows admission to the park at 2 p.m. and same-day evening admission to Halloween Horror Nights. Ticket includes one-time express access to each ride, attraction and seated show during the day PLUS one-time express access to each house/ride/attraction during Halloween Horror Nights. Also includes admission to Super Nintendo World only from 7 p.m. to 10 p.m. (Includes Early Event Access houses at 5:30 p.m.)
The After 2 p.m. Day/Night tickets allow you to visit daytime attractions, some of which will be closed during Halloween Horror Nights Hollywood. Since Secret Life Of Pets, Despicable Me Minion Mayhem, Kung Fu Panda, Studio Tour and shows are typically closed for Halloween Horror Nights, the combo ticket might be of interest to you if you have not yet experienced these attractions. Likewise, if you want to experience Super Nintendo World , this is the way to do it! Access to Super Nintendo World for this ticket is limited to 7 to 10 p.m. In fact, the Day/Night ticket is the ONLY ticket with access to Super Nintendo World during the event!
If you are in the park with a daytime ticket or your annual pass, you can check in inside the park. There is a check-in point near the Box Office and near the turnstiles so you can get a wristband to stay in the park after it closes to the public.
When you purchase the Universal Express ticket online via Universal, an option to upgrade to Universal Express Unlimited for an additional fee pops up (if available)! There is a Universal Express Unlimited ticket option on the main menu, as well.
We will let you in on a little secret. Even if Express is sold out, the park may offer an After 11 p.m. Universal Express for $79. (Price may vary.) If you visit on a crowded night and haven't hit many houses by 11 p.m. that might work in your favor. Check wait times before you purchase.
(New) Early Event Access Tickets (starting at $10)
Early Event Access is a new add-on to any Halloween Horror Night ticket. These limited-capacity add-on tickets will sell out, well, early, just as Early Access tickets do for Super Nintendo World in the morning. People who purchase Early Access tickets can access select houses an hour and a half earlier than guests who arrive at 7 p.m. People with Early Access tickets must have an admission ticket for Halloween Horror Nights. You can purchase dated Early Access tickets through Universal Studios Hollywood, even if you purchased your discount Halloween Horror Nights tickets through Undercover Tourist. This might be a way to save money but hit a lot of houses if Universal Express is out of your budget.
People with Early Access do not have daytime access to the rest of the park included in this ticket. We go over the pros and cons of Early Access and other ways to get in early in a separate Early Access post.
Frequent Fear Passes include:
Halloween Horror Nights Frequent Fear Pass - from $209 and allows users to experience the scares over and over with General Admission to this year's Halloween Horror Nights for up to 30 nights. No blackout dates for the first visit, then choose from a selection of dates for the next 29 visits. Return visit blackout dates are Oct. 7, 13, 14, 20, 21, 27, 28 and 29.
Halloween Horror Nights Ultimate Fear Pass - from $329 and allows users to experience the scares over and over to this year's Halloween Horror Nights for access to ALL nights. This pass has no blackout dates.
Special Experiences — R.I.P. Tour - from $379
For a killer experience, spring for the R.I.P. Tour. The 2023 R.I.P. Tour offers the following:
Admission to Halloween Horror Nights (no daytime admission or Early Event Access)
Guided walking tour of the event
One-time R.I.P. entry into each house as well as select rides and attractions while on tour with a guide (based on tour itinerary)
Reserved seating at a live show (based on tour itinerary) while on tour with R.I.P. guide
Express UNLIMITED access (per day) to select rides, houses and attractions
Complimentary valet parking (one vehicle)
Special VIP entrance to Universal Studios Hollywood where you will receive your commemorative R.I.P. credentials and lanyard
Exclusive Universal Backlot Halloween experience with private VIP trolley transportation
Gourmet dinner (alcoholic beverages excluded) in the private VIP dining room
Access to cash bar locations available during the tour (must be 21 years old or older to purchase and consume alcoholic beverages with a valid photo ID)
The tour does NOT include access to Super Nintendo World or Mario Kart. Daytime park access is not included. R.I.P. Guests have a separate line for the houses that is even shorter than the Express line!
Arrive at R.I.P. Reception 30 minutes early. Tours are mixed parties with up to 12 people per tour. Guests under the age of 18 must be accompanied by an adult at all times while taking part in any R.I.P. Tour. Plan to arrive 30 minutes before your scheduled tour time. HHN Universal Express tickets can sell out scary-fast, so buy them well in advance.
Are you a Universal Studios pass member? Annual pass members can take advantage of special pass member pricing for themselves and friends for some tickets. You can check out available deals here .
Halloween Horror Nights Hollywood Park Plan
One of the most terrifying parts of Halloween Horror Nights Hollywood is not getting to experience all of the houses because of the lines. There is more to do this year, so Express is even more critical. Most Universal Halloween Horror Nights sell out. Save your terror for the houses and cut the lines with a Halloween Horror Nights Front of the Line ticket. Buy in advance because Universal only offers a very limited number of Universal Express passes for each night, and they sell out as quickly as the potential victims flee Michael Myers with a knife. You'll want to look at the park map to get a sense of where things are and map out your plan of attack.
Don't froget — guests are able to pose for photos with scare actors this year! In designated areas of the park — including Laemmle Courtyard, Universal Plaza, along the Terror Tram route and parts of the Studio Backlot — guests can meet and take photos with iconic horror entities!
You can get a jump start on the fear … oops, we mean fun! The event usually begins at 7 p.m. and ends at either 1 a.m. or 2 a.m., depending on the night.
There are three or four houses and sometimes the Terror Tram is open during Early Access. Early Access houses are usually in the Lower Lot. Even those lines get long during Early Event Access, especially for Stranger Things 4 and The Last of Us. You'll want to arrive as soon as you can and make your way to the houses.
People with the After 2 p.m. ticket have a HUGE advantage in being able to line up earlier than the Early Event Access guests. Arriving early can save your night because you can visit several houses before the event officially begins and then move on to the other houses as other guests make their way down the escalators. There are a few pros and cons to early arrival.
If you do not like scare zones or the dark, you can start your night much more gently.
You start in the light.
Experience shorter lines for an hour and a half.
You can get through more houses and maybe even do a favorite house twice.
You can make it an earlier night.
With a new The Purge water show and Blumhouse: Behind the Screams, there is more to tackle this year, so going early gives you more time to see it all.
The scare zones are not open until 7 p.m.
There is a less eerie/dramatic effect walking into the park.
You might miss the Opening Scaremony in the Upper Lot. (In 2023, there was no Opening Scaremony. The monsters do get released at once but it's not a huge moment. Instead, there are moments throughout the night when the monsters gather and then get released once again into the crowd. We saw that hoppen in the Ghostz scare zone at the entrance.)
Having Universal Express means no stress. You can easily do it all in any order you want, even if you do not arrive early — although arriving early can mean doing some houses twice. Just do not scan the Universal Express Pass the first time you go through, and then use the pass later when there is a line you want to skip. With Early Event Access and Universal Express, you can hit most or all of the Early Event Access houses before 7 p.m. If you have R.I.P., then you have unlimited Universal Express access.
Universal no longer distributes lanyards for Universal Express. Instead, you have to pull the paper ticket (about the size of a credit card) out each time to have it scanned. Bring a lanyard with a clear plastic pouch to make your life toadally easier, or wear clothing with a secure pocket. Universal also sells lanyards. We bought a lanyard in 2019 and have brought it back each year. It was well worth it. We put two tickets back to back in it for easy scanning at each house and ride.
If you can't get Universal Express and you miss Early Event Access, save the year-round rides for after you have done your favorite houses and scare zones (you can ride the rides any other day of the year).
A longer line does not always represent the quality of the house. A house based on a popular show can get a long line, but it doesn't mean it's the best house. Sometimes we find that the houses we are least excited about are among our favorites, and the ones we most look forward to are not at the top of our list. last year, we enjoyed most of the mazes. But all houses are usually pretty good. Try as many as you can and do not stress if you miss one.
Download the Universal Studios Hollywood app so that you can check wait times and showtimes. Select Halloween Horror Nights from the pull-down menu to access the wait times and food options. There are also displays throughout the park for status updates. You are going to want to follow the shortest lines.
We created a park plan with a plan of attack for the night. Be sure to download the full version here , which also provides advice for arrival and general tips for the night.
Complete everything you want to do while you are down in the Lower Lot and then move back up after that. If special menu items are in those areas, you might want to grab a bite while you are down there, as well. You don't want to spend valuable time going up and down the four long escalators to and from the Lower Lot more than once in each direction. For even more tips, hop over to our full post on how to maximize your time at Halloween Horror Nights Hollywood .
What if I don't have Universal Express or Early Event Access?
Lines are really long this year. You will need to cut some houses, so be sure to identify your priority houses. Most people are already in the park when Early Access starts to fill the lines in the Lower Lot, so we suggest starting in the Upper Lot and hitting the Lower Lot last. Just keep an eye on wait times and leave enough time to do your priority houses and dining in the Lower Lot.
Halloween Horror Nights Hollywood Houses
There are eight confirmed houses in total this year at Halloween Horror Nights Hollywood. On signs out front, you can view wait times for general and Express.
Stranger Things
Once again we take a trip to Hawkins, Indiana, where we will encounter the newest "Stranger Things" villain, Vecna. Vecna is hell-bent on destroying the barrier between the Upside Down and the real world in an attempt to take over both worlds. Welcome to season 4 of "Stranger Things." Are you ready to make a deal with God? You'll be hypothetically "running up that hill" in this house.
This Lower Lot house immerses you in a heart-pounding experience alongside characters from the series, including Eleven, Max, Eddie and more. You'll find yourself on the front line of Vecna's deadly attacks on the citizens of Hawkins. Travel through iconic scenes, such as the notorious Hawkins Lab, the Creel House and Vecna's chilling mindscape. You will confront your deepest fears and come face to face with creatures such as demobats and even Vecna himself.
Is that the clock chiming? You'll find yourself in a race against the clock, striving to escape Vecna's blood-red Mind Lair. Can you save mankind from his deadly curse?
This is one of the more popular houses. At times, team members may temporarily close the line when it reaches capacity. You can see in the app if the line is open or paused.
The Last of Us (listed under Virtual Line)
This is another popular house in the Lower Lot. Enter the world of this fan-favorite NaughtyDog video game — a post-pandemic, ravaged civilization where the Infected run rampant. Alongside the game's protagonists, Joel and Ellie, you'll encounter Runners, Clickers and Stalkers, as well as the hostile Hunters group.
Guests will need to navigate the Pittsburgh Quarantine Zone, including iconic locations from the video game such as the abandoned Hotel Grand and a labyrinth of dark tunnels, to escape and survive.
The Exorcist: Believer (listed under Virtual Line)
Inspired by Universal Pictures' New Blumhouse and Morgan Creek Entertainment Film (in theaters Oct. 6, 2023), "The Exorcist: Believer" terrifies guests on a new, elevated level. It is completely different from past Exorcist houses. It's also one of the most popular houses. The line may get paused temporarily if it's too full.
In this Lower Lot house, guests are transported to a street market in Haiti, where the purchase of an old folk doll sets off the reawakening of evil spirits. As a result, a demonic portal opens and two 12-year-old girls in the U.S. disappear. Found three days later, the girls begin to exhibit strange behavior and it is determined that they can only be saved by an exorcism. Everyone who encounters these girls — including frightened guests — is at risk of losing their souls to these demonic forces!
Chucky: Ultimate Kill Count
Wanna play? This Good Guy doll is the ultimate bad guy, despite being only 28 inches tall. Chucky, a truly twisted tot-sized killer, is tired of not being taken seriously. In search of some respect from his peers, Chucky plans to turn this haunted house into a living slaughterhouse by killing everyone who enters. It doesn't sound like child's play anymore! Get your nose ready for some scents in this house.
This popular house is located past the Wizarding World next to Universal Monsters. Head here first at event opening if you can.
Universal Monsters: Unmasked
Classic monsters return to Halloween Horror Nights this year — with a revealing, new twist! Set in the dark underground Catacombs of Paris, guests can explore ancient burial grounds and uncover their secrets. Some of Universal's most nefarious monsters and villains rest deep within these ancient tombs — including The Phantom of the Opera, The Hunchback of Notre Dame, Dr. Jekyll (and his deranged alternate personality Mr. Hyde), and Dr. Jack Griffin (aka The Invisible Man) — and are seeking long-awaited vengeance against unsuspecting guests.
Grammy Award-winning musician, SLASH, collaborated with Universal Studios Hollywood to create an original score for this haunted house. This house was full of scares and surprises. We really liked it.
This house is located next to Chucky, past the Wizarding World.
Monstruos: The Monsters of Latin America
A new, original house is at Halloween Horror Nights in 2023! This special house features the terrifying myths and legends of Latin American folklore. This is the bloodiest and goriest of the houses. If you had to skip one, this might be it if you are not into that scene. It's located in the middle of the Upper Lot.
Evil Dead Rise
For this all-new house in 2023, guests are transported into New Line Cinema's newest addition to the iconic "Evil Dead" cinematic horror franchise — "Evil Dead Rise." Experience new bone-chilling haunts based on this terrifying tale. This is a really elaborate house with a lot of detail. It's located in the Upper Lot where The Walking Dead used to be.
Holidayz in Hell
First featured as a scare zone in 2018, this terrifyingly terrific theme returns to welcome the holidays in a hellish way. Find demented Christmas characters and experience a series of psychotic seasonal celebrations in this house. Look for a creepy Cupid and a lecherous Leprechaun. We don't even want to talk about the terrifying Easter Bunny situation going on in there. There are a lot of smells associated with the holidays to make this a full sensory experience.
This house is located in the Lower Lot after you exit The Exorcist.
Halloween Horror Nights Hollywood Scare Zones
We frogs jump (even higher than usual) in terror at Halloween Horror Nights — usually when we least expect it in a scare zone. Be prepared for the unexpected ghoul to emerge from the darkness. This year, there will be three new scare zones.
El Terror de las Momias
This Latin-themed scare zone acts as an extension of the Monstruos: The Monsters of Latin America house. Guests must escape from an ancient army of mummies to get away from Muerte and the Goddess of Death.
There's no escaping this horde of blood-soaked, chainsaw-wielding supernatural spirits as soon as you arrive at the entrance of the park.
An evil toymaker is using dark magic to bring his toys to life, including a porcelain doll, teddy bear, nutcracker and ballerina.
Halloween Horror Nights Hollywood Entertainment
Here are the must-see shows, moments and experiences outside of the actual scare zones and houses.
Terror Tram at Halloween Horror Nights Hollywood
In 2023, the Terror Tram is infested with evil pests! Terror Tram: The Exterminatorz will transport guests down to the Universal backlot, where Larry Larva's plan to exterminate humans using his insect army is in full swing. You'll also be able to walk along Jupiter's Claim set from "Nope" and encounter The Tethered from "Us."
The tram that takes guests on a daytime Studio Tour of the Backlot turns into a Terror Tram at night, transporting guests to scenes of unspeakable horror as they wander the Backlot past the Bates Motel, Psycho House and airplane crash site from "War of the Worlds." The regular Studio Tour is not operating during Hollywood Horror Nights hours. Walk past an infestation at the Bates Motel. Stop at the Psycho House to take a picture with Norman Bates. Then encounter more creatures in the "War of the Worlds" set. But the terror continues.
The Terror Tram experience from initial boarding to exiting back at the station took about 35 minutes (and we stopped for our Norman Bates photo). We encountered a short wait in the first half of the event.
The Purge: Dangerous Waters 
This all-new live show brings "The Purge" franchise into unfamiliar territory — uncharted waters. A politician and his entourage escape to a deserted island to avoid The Purge, but freedom is fleeting when a group of Purgers finds them. The fiery EDM show features adrenaline-filled action sequences, stunts, lighting and laser effects, high-fall fire burns and massive explosions.
The show has great special effects and offers a place to sit and rest ... or escape the scares. But if you have to cut something from the night, we feel like this could be it. The seats fill up, so you want to arrive about 20 minutes early to get a seat. We arrived 20 minutes early and the wait and show combined took about 40 minutes from our night. The show does have some graphic violence.
There are four shows a night. You can find show times in the Universal Studios app.
Blumhouse: Behind the Screams
This original concept breaks the fourth wall and invites guests to explore upcoming and fan-favorite Blumhouse horror films with authentic props, costumes and killer character encounters. (The empty Invisible Man display was pretty funny.)
You can see the actual animatronics from "Five Nights at Freddy's." If you are a fan of "M3gan," this is a can't-miss experience. Plus you get a chance to sit down in the DreamWorks Theater for a bit.
Death Eaters in Hogsmeade
As huge Harry Potter fans, we jumped for joy and a little fear at seeing Death Eaters in the Wizarding World of Harry Potter. Death Eaters, a group of Voldemort's most devoted and dark followers, roam Hogsmeade village during Halloween Horror Nights in Hollywood. They are looking to find witches and wizards loyal to the Dark Lord. Will you join them or try to escape? Better bring your wand to duel. You can pass through the alleyway for thrilling fun or encounter them anywhere in the Wizarding World.
The Death Eaters in Wizarding World emerge at about 7 p.m. This is toadally cool for these Harry Potter fans. If you want photos of them, visit when they first emerge while there is still light out. Once it's dark, video works better than photos. The Wizarding World is almost like an additional scare zone.
Rides Open During Halloween Horror Nights Hollywood
Some of the regular rides dare to operate during Halloween Horror Nights. If you need to escape from the houses, get your thrills on Transformers 3-D, Revenge of the Mummy, Jurassic World (closed early) or the Simpsons Ride. The Wizarding World is open in 2023, with Death Eaters on Patrol! Harry Potter and the Forbidden Journey (closes early) and Flight of the Hippogriff are open!
As mentioned above, the normal Studio Tour will not be running. Instead, you get the all-new Terror Tram, which includes walking through the "Nope" set.
Regular shows, Kung Fu Panda and Despicable Me Minion Mayhem are closed. Secret Life of Pets ride and Super Nintendo World will not be open. (Guests with a day/night combo ticket have exclusive access to Super Nintendo World during Halloween Horror Nights.)
Hogwarts Castle has special projections forming in front of your eyes. Listen for hissing voices. We do not speak Parseltongue, so don't ask us what they are saying. And, have we mentioned the Death Eaters? It is toadally awesome.
Access to Super Nintendo World During Halloween Horror Nights
Super Nintendo World is closed to most ticket types during the event. Only two tickets grant access to Super Nintendo World:
Halloween Horror Nights After 2 p.m. Day/Night - Includes admission to Super Nintendo World only from 7 p.m. to 10 p.m. but may be subject to virtual line. (Also includes Early Event Access to select houses at 5:30 p.m.)
Halloween Horror Nights After 2 p.m. Day/Night Universal Express - Includes admission to Super Nintendo World only from 7 p.m. to 10 p.m. (Also includes Early Event Access to select houses at 5:30 p.m.) This ticket does not include Express access to Mario Kart: Bowser's Challenge.
These tickets do not include daytime access to Super Nintendo World. Access is just offered during Horror Nights.
Halloween Horror Nights Hollywood Food and Merchandise
There are always treats to die for at Halloween Horror Nights. Some devilish delights and concocted drinks have already been announced for 2023!
Here are just some of the offerings for 2023:
"Stranger Things" fans can enjoy treats from multiple iconic show locations, including Surfer Boy Pizza, Scoops Ahoy, and a new '80s-themed Stellar Bar.
Hollywood & Dine is transformed into a Chucky-themed BBQ restaurant, featuring brisket and Nashville popcorn chicken sandwiches, pulled pork macaroni and cheese, funnel cakes and themed drinks.
The Carl Laemmle Patio features Peacock's Halloween Horror Bar with themed cocktails from "The Purge" and "Chucky," as well as photo opportunities with the scare actors.
In honor of Dia de Los Muertos, Universal Plaza offers a Lil Cocina Taco Stand, a margarita bar and an array of Latin Folklore-themed cocktails.
The park map shows themed dining locations in the Upper and Lower Lots.
Keep an eye out for the light-up Sugar Skull popcorn bucket, which includes free refills. Keep an eye out for the Chucky popcorn bucket as well. The Halloween Horror Nights menus include vegetarian, vegan and gluten-free items. You can also conjure some spooky treats at Minions Monster Cafe.
Most restaurants and shops offer themed treats such as decorated cookies and cupcakes. Additional dining locations are found around the park. The Universal Studios Hollywood app has more details for the day of your visit.
The following dining locations may be open for your visit:
Three Broomsticks
Butterbeer carts
Starbucks Upper and Lower Lot
Krusty Burger
Cletus' Chicken Shack
Luigi's Pizza
Moe's Tavern
Lard Lad's Donut
Phineas Q. Butterfat's Ice Cream
Suds McDuff's Hot Dogs — "Dufftober Fest" at Duff Gardens and Suds McDuff's
Panda Express
Studio Cafe
Jurassic Cafe
Isla Nu-Bar
Many temporary snack locations throughout the park and near houses, including the ones with a long walk.
You can purchase a souvenir refillable Coca-Cola Freestyle souvenir cup. It's $17 (plus tax) for one or $16 each if you buy two. It's refillable throughout the day (every 10 minutes).
Some Universal CityWalk restaurants offer discounts before you enter HHN. Re-entry is allowed. (Get a hand stamp when you exit).
Halloween Horror Nights Merchandise
You'll find shirts, glow items and other items for sale. There are some fun "Stranger Things" items and the cutest Hello Kitty Chucky merch. We always return with our Halloween Horror Nights lanyard to hold our Express Passes.
Halloween Horror Nights Hollywood Tips
Follow these tips to have a frighteningly good time:
1. Leave the Kids at Home
This terrifying event is recommended for very brave 13-year-olds and up. Children under 13 must be accompanied by an adult. Of course, in 2019, we did come across the cutest Ghostbuster who was brave enough to visit the house for his most-favorite movie. You know your kids, so use your best judgment. If horror movies are their jam, then they may be able to handle it. The teenage years are a good time to visit for most kids.
2. Leave Your Costumes and Masks at Home
Keep in mind that no costume masks or costumes are allowed (although we have previously seen leniency with some Harry Potter robes)! No horseplay or items that resemble weapons are allowed.
3. Dress Light and Stay Hydrated
Be sure to dress for the weather so you will be comfortable (layers are your friend). Early September dates can be surprisingly hot the whole night. You may bring an umbrella if the forecast calls for rain. Wear comfortable shoes. You'll find that there is a lot of walking — our devices usually measure between 13,000 and 17,000 steps!
Stay hydrated — all of that screaming can dry you out like a mummy! (You can purchase water bottles but you can also get free water at restaurants with fountain drinks.) You can bring an empty water bottle into the park with you. You'll have to dump any liquids out.
4. Only Bring the Necessities 
We recommend traveling light, especially since you'll be walking through crowded houses and being spooked in scare zones. You wouldn't want anything spilling out of your bag or pockets if you fall to the ground ;)
Also, note that you cannot bring in food or drink — not even water. Do not bring gum into the park either.
5. Eat Early
Arrive with a full belly if you can. Food lines are scary long! You don't want to waste precious time waiting for food. However, if you do get hungry, we recommend the Little Cocina food stand in the Central Plaza.
6. Follow the Rules or Beware
You may not record, take flash photos, or bring laser pens, food and drink into the houses. Do not touch or harm the actors or jump the lines unless you want to be sent out of the park in a body bag without your ticket.
7. Need to Escape? 
If you need to leave the park, ask about re-entry before you leave. Take your ticket with you and you may need to get a hand stamp! If you want to escape while inside the park, the monsters do not follow you into stores, restrooms or restaurants (some special event dining zones do have scare actors in them though). The Lower Lot has no loose scare actors. Springfield U.S.A. does not have a scare zone in the Upper Lot.
8. Be Aware of Accessible Options
If someone in your party uses a wheelchair, most standard wheelchairs and Electronic Convenience Vehicles (ECVs) can go through the houses. Ask an attendant if you need assistance. Universal recently implemented a new Attraction Accommodation Program for guests with disabilities. Hop over to our post on the new protocol guests with disabilities must undergo before picking up an Attraction Assistance Pass (AAP) at the park. The line can be long just to get the pass! Arrive early and take care of it as soon as you can. Then you may receive return times for the houses. There is alternative transportation available for those with physical disabilities to access the houses that are through the Wizarding World and in the Lower Lot.
You can get return times from the Upper Lot Houses directly. A podium outside the Wizarding World offers return times for Chucky and Universal Monsters Unmasked. There is another podium to get return times near the Stellar Bar entrance in the Lower Lot.
9. Reconsider Your Daytime Visits With Small Children During This Time
Even though no scary monsters are out during the day, except for the likes of Beetlejuice, Frankenstein and Monster Minions, there are some scary props you cannot avoid. We get a lot of questions about what the park is like during the day.
Every day of the season from Sept. 7 through Oct. 31, you'll encounter props from Halloween Horror Nights. They can be scary to some people. So if you are planning a trip of a lifetime and definitely do not want to see Halloween stuff, avoid September and October.
Follow these rules and tips, and you will survive Halloween Horror Nights at Universal Studios Hollywood. Most of all, have fun!
Have a question about Halloween Horror Nights Hollywood? Share it in the comments below! Get a hoppin' discount on Universal Studios Hollywood tickets anytime with Undercover Tourist.
Related: Best Times to Visit Universal Studios Hollywood
Keep hopping!
Tags: Theme Park Vacation , Halloween , Los Angeles Family Vacation , Universal Studios Hollywood , Halloween Horror Nights Hollywood
Add Products Related to This Post
1-Day General Admission Dated Ticket (Universal in CA)
1-Night Halloween Horror Nights - General Admission Ticket (Universal in CA)
Hilton Los Angeles / Universal City
Also, no outside food or drink including water allowed, during Universal HWood HHN. None.
Hi Theresa!
That is correct (which we've stated in the post!) — you may bring in an empty water bottle to fill inside the park, but you cannot bring food or water in.
I read some inaccurate info in your blog, and want to set the record straight- re-entry is NOT permitted during Universal Hollywood HHN. Just want to clarify so people don't go out and then be denied re-entry.
Re-entry is allowed as long as you have a valid ticket and a stamped hand.
will HHN continue the first week into november? do the death eaters come out still and will the dark arts show play still in november?
This year, HHN Hollywood is only scheduled through Oct. 31 (HHN Orlando does have a few November dates). Death Eaters do make appearances this year, but aren't likely to stick around beyond HHN. The Dark Arts show does not usually run in November. The holiday castle show will start once Grinchmas begins (usually the day after Thanksgiving).
It's my first time attending HHN, and I am planning on buying the after-2 PM ticket option. What's a good game plan to tackle the park with that option?
Hi Natalia!
The After 2 p.m. Day/Night ticket is a great option! Do anything you want from 2 to 5/5:15 p.m. The Studio Tour or attractions closed during HHN are a good bet. Then get in line for Stranger Things or This is Us between 5 and 5:15 p.m. Hit all the Lower Lot houses first (so you can avoid going up and down the escalators), unless one has a really long wait. Then go up to the Chucky and Universal Monsters, Terror Tram and other Upper Lot houses and scare zones.
This is such awesome info, thanks! Any idea when they release the names of the early access houses or does it change night by night? Thank you.
If I go to Halloween Horror Nights with Halloween horror nights ticket, early entry ticket and my annual pass with available days, they let me in early at the park on the day time?
You'll get in the earliest with your annual pass (you can arrive at any time during the day before park close, and you wouldn't need the Early Access ticket) and then you can hop in line for the Early Access houses that open at 5:30 p.m. with your HHN ticket (check-in and receive a wristband to stay in the park).
The Early Entry houses have not been announced yet and we sometimes don't know until we're at the event, but it's usually the ones in the Lower Lot. And they typically stay the same throughout the season, but there's always a possibility it could change night by night (though not likely).
Hello! I've purchased General Admission for that day, can I purchase GA por HHN for the same day and stay in the park? from morning, til night. Or do I have to exit the park and re enter?
If you have general admission for both daytime park hours and HHN, you can stay inside the park. There is usually a check-in point near the Box Office and near the turnstiles so you can get a wristband that allows you to stay.
To clarify, if I have daytime park admission and an HHN ticket, will I be able to access the early houses at 5:30 without also purchasing an early access ticket? As in, I won't just be in a holding area from park close until 7?
So we've actually recently been hearing reports that the Early Access houses are being more limited to only guests with Early Access and After 2 p.m. tickets (you can check out our update in our HHN Early Access post ). We went Opening Night and our experience was that we were able to enter Early Access houses with just our annual pass. However, we know things can evolve during the season, so we are looking into this for further investigation and will update accordingly.
Our hotel is in Downtown LA. Will there be any public transport available when the park closes. We plan to visit on Sunday 22nd Oct.
We would suggest double-checking the LA Metro schedules as it gets closer. However, according to the most up-to-date schedule , it looks like the last train leaves the Universal station at 12:07 a.m. on the weekends, so using Uber or Lyft may be your best option.
Hi... does the Express Pass work for the Terror Tram?
Yes, it does! Enjoy :)
Do you sell the express tickets and stay and scream tickets as well as the general entry tickets for Halloween horror nights
We are currently only offering discount general admission HHN tickets .
If I already purchased a HHN ticket am I able to upgrade it to an after 2PM day/night ticket or would I have to refund it and buy the after 2pm ticket itself?
Hi Alfredo!
If you purchased your ticket through Undercover Tourist, call us at 1 (800) 846-1302 and our Customer Service team can assist you. If you purchased directly through Universal, we'd recommend calling (866) 258-6546.
Can you remove all 2022 content from this page? It's irrelevant and then can you actually put in a park plan for this year, 2023?
Thanks, The Demon.
We still have the 2022 park plan in our post, so people know what to expect based on the previous year. But we will be sure to update shortly after we attend the first night.
I purchased my ticket for HHN already. How can i purchase the express pass now?
Express passes for HHN can be purchased directly through Universal. Have fun!
Hello!!! Your blog is amazing and has all the details i needed. I wonder if you can help me with the following: I'm Planning to go on Thursday, October 18. I will be doing early access 2pm and no Express Pass. It's my first time going to Universal and unfortunately, I can't do two days, only one. I'll be going by myself (I guess the "Never go Alone" tagline does not apply to me). Do you know if there will be single line for the rides that are open during HHN?? , I don't think I will be able to hit all 8 houses, which is fine I don't think my soul will be able to handle them all. Still i want to see if i can hit at least 5 and the rides and for sure, the single line will help. Thanks a lot!!!!
Thanks so much for hopping by! Single Rider lines may be open for rides that offer it. Definitely hit the houses during Early Access time — you should be able to knock out a couple quickly with that extra time. Once we attend the first night, we'll update this guide with an HHN park plan for 2023.
I have a 5 year old and we plan on going to during the day in September are there any family friendly guides or ideas for Halloween time at Universal?
In the past, there had been a small kid-friendly event that took place closer to Halloween weekend, but nothing's been confirmed for this year. Usually, daytime festivities or decor are minor, if anything at all.
Thank you for such an informative guide. We cannot seem to find out if the $74 general admission tickets invluce the houses, such as Stranger Things and The Last of Us. The information on the website leads us to believe it is just admissin to the park, the tram and ??? Thank you in advance.
Yes, the general admission ticket for HHN includes access to all houses, scare zones, the Terror Tram, entertainment and most attractions. What's not included with a general admission HHN ticket is parking, daytime admission, access to Super Nintendo World during HHN and early entry.
These guides are awesome!
This was all incredibly helpful last year.
For this year we're going to try something different. Im wondering, if we get day passes and stay in the park from say, 1PM onward... are restaurants going to be available to eat around 4:30/ 5PM?
There should be restaurants that remain open, but they post operating hours on signs outside, so we'd suggest scouting out the closing times in advance, just in case. There are food items for sale during HHN as well.
Hello! Your guide is amazing! Do you have any advice on the best hotels for the event including those close enough to walk and those with a shuttle. This year will be my third year going to HHN. It's the best! The first year, we did the R.I.P. tour and drove to an offsite hotel about 10 minutes away after since parking was included in the tour, but we were very tired after and would prefer not to drive again after the event. The second year, we stayed at the Hilton on site. We did 2pm early entrance that year and went back to the hotel to freshen up before HHN started, which was great. This year, we are planning on doing the 2pm early entrance again, so we'd love either somewhere close enough to walk or a hotel with a shuttle. The Hilton was nice but super pricey. I appreciate your recommendations!
We have a newer post about hotels near Universal Studios Hollywood that may help with some recommendations. For those with shuttle service, you would need to contact directly to confirm late-night hours.
Is there a difference between the early admission through the resort and the stay and scream pass?
If you're referring to Universal Studios Hollywood, there aren't any resorts or hotels that offer early admission for HHN, but there is a new Early Access ticket that grants admission at 5:30 p.m. There's also a HHN After 2 p.m. Day/Night ticket, if you want to enter as early as 2 p.m. and have early access to houses starting at 5:30 p.m. (And not related to HHN, but there is also an Early Access ticket available for Super Nintendo World in the morning before park open.)
However, if you're referring to HHN in Orlando , you can purchase the Scream Early ticket that will allow access into the park at 3 p.m. so you can go to a Stay & Scream holding area at 5 p.m. which will grant early access into the houses once the holding areas are released (usually around 5:30 or so). Universal hotel guests have a designated special entrance (by the former Blue Man Group theater), with their own holding area. You do not get released as early as the Scream Early crowds but you'll get a jump ahead of the general admission crowds.
Thank you for all of the WONDERFUL information. We are planning to bring an 8 and 4 year old to the park during the DAY in late September. Do you think the decorations up and around the park would be too scary for a timid 4 year old? None of us have ever been there at any time of year so no idea what to expect. THANK YOU
There might be some decor left out in the scare zone areas, but nothing should be too scary or gory for daytime guests.
Hello and thank you for all the info! I'm considering visiting on Friday, September 8 for both daytime and HHN. Crowd trackers indicate that it won't be busy during the day, and "alright" for HHN. Like everyone, I want to maximize the entire day and not break the bank! Obviously, nothing's guaranteed, but do you recommend I trust the trackers and opt for General Admission for both, and no Express Passes? I mean, would express passes really save that much time on slow days? I might consider Early Access tickets for one, or both. HHN seems like it will have a lot to see, especially for my 16-year-old... and 10 bucks for each early access ticket seems worth it, plus 20 bucks each for Super Nintendo World.
Lastly, you mention this but just to confirm, can both types of the early access tickets be purchased from Universal's website, separately from all third-party vendors (for the general admission tickets)? Thank you so much!
Generally, during the day (particularly the morning), the park isn't too crowded before Halloween Horror Nights. But starting at 2 p.m. crowds will tend to increase as the day goes on since people with HHN After 2 p.m. Day/Night tickets, HHN Early Access tickets and passholders attending HHN will begin to enter the park and go to the early access holding areas. So for daytime, it's easier to go without Express, especially if you get the Early Access ticket for Super Nintendo World in the morning (which we do think is worth it). However, keep in mind that doing Early Access in the morning and HHN will make for a very long day. We do usually recommend Express for HHN since there is a lot to cover during the event, and in the past, opening weekend crowds have been high. Since you'd be in the park during the day, you wouldn't need the HHN Early Access ticket (though that ticket includes access to Super Nintendo World during HHN, while the HHN Express and HHN general admission tickets do not). You could still purchase separately through Universal Studios Hollywood.
Hi. Thanks for all the detail! I checked the official site and the RIP tour times start at 5pm. If horror nights doesn't begin until 7, how do you gain access to get in for your tour (if you choose before 7? The website isn't very clear. Thanks!
There is usually a separate entrance for VIP/RIP tours to the right of the turnstiles. You can use that if you have an earlier start time.
Estarei no parque Universal Studios Hollywood no dia 01 de outubro de 2023 curtindo o parque com o ingresso normal. poderei ficar no parque ate que horas?
O horário oficial do parque ainda não foi publicado. Mas como o Halloween Horror Nights ocorre em 1 de outubro, esperamos que o parque feche às 18h00.
(Google Translate)
I'll be visiting Universal Studios Hollywood for the first time in September. I'm NOT gonna attend HHN but the party is going on all the possible dates for my visit. I've tried to check the calendar but it's not up yet. If the party starts at 7PM do that mean I can stay in the park until 7pm? Is it gonna be enough to enjoy the park? Thinking of getting early entry for Super Nintendo.
Typically, the park closes at 6 p.m. on HHN nights, but we think you'll still have enough time to enjoy the park, especially if you get Early Access tickets for Super Nintendo World (which we think would be beneficial!). The crowds don't usually start to come in until 2 p.m. when those with the After 2 p.m. HHN tickets can enter.
I am looking at doing the VIP universal hollywood tour during the day and I am aware that halloween horror nights will be having its first night on that day September 7th. Does anyone know if the vip tour changes during the day due to all the mazes and the terror tram tour being set up at all?
Hi Jessica!
Thats a great question. It's possible that the tour would be slightly modified during the day. Due to the placement of the Terror Tram, the Bates Motel set and War of the Worlds wreckage may look different, which they would mention on the tour. Hope this helps!
If we are doing a regular daytime ticket doing all the rides and shows, then staying for HHN event, do we need to get a express pass to do just the houses and scare zones? or would we be able to do the all lining up early and having rides done already?
Since you'll be in the park for the day, you will have access to Early Entry for select houses, which will certainly help give you a head start on the crowds! If you're going on a weekday night (such as a Thursday) early in the season, your chances of getting everything done without Express is definitely higher. On peak nights (such as a Saturday in October), it may still be difficult to get everything done so we'd suggest hitting priorities first or opting for an Express ticket.
Next weekend will be my first time attending HHN! We bought our regular universal tickets and then separate tickets to the event (no early entry.) How does that work with being in the park already, do we just go get in line at the entrance around 7 pm? Thank you in advance. Also, I can't really figure out the map. Our main interest is the Halloween house, do we walk through Harry Potter past the castle then to the right?
Since you'll be daytime guests, you can check in at the Box Office in the Upper Lot or near the turnstiles to get wristbands so you can stay inside the park and do not have to exit the park. To get to the Halloween house, you'll walk through the Wizarding World — then the trail will make a left and down a pathway. Scarecrow is in that area, as well. Have a scary good time!
My kid is a huge HP fan and she has specifically asked to go to HNN because of the new death eater interactions, do you think they'll let her wear her hogwarts robe & scarf into the event? I do know for a fact that she can have her wand. She is 17 and won't be accompanied.
We've seen Hogwarts robes and scarves at Halloween Horror Nights.
Hello, we are attending HH Hollywood early entry next week. I believe we pick up some sort of wristband that allows us to stay in park, do you know where we get those and should we pick that up first before hitting rides, not sure how long it takes to to get those? Second question is what part can we remain in and when do we need to be there by? And lastly we are planning to follow all the great advice and start In lower lot once the night opens. We will try to hit the rides and houses down there first but are really pumped about terror tram so that's the last stop. About how long does it take to get from lower to upper lot terror tram portion?
Yes, you can get your wristbands at a check point either near the Box Office or the turnstiles. There is no holding area where you have to remain in (as long as you have your wristband), but you can hop in line early for the Early Entry houses. We'd suggest doing so around 4:45 p.m., especially if you're prioritizing The Weeknd house. And if wanting to go on any rides during this time, we'd suggest doing so before getting in line for the houses. Allow 10 minutes to get from the Lower Lot back to the Upper Lot, and then you'll go back down another escalator to get to the tram.
Spooky fun!
Hi! Is the HHN special edition food served during the day? I know Disney sells some stuff during the day and leaves some for their events and I was wondering if Universal does the same
It's generally only available during the event. You may see some general Halloween treats, but not the bars or the house-themed foods.
Hi I wanted to know if a 16 year old and a 17 year old have to be accompanied by a adult in the entrance? It says on the buy the tickets you must have a valid ID, is a permit okay ?
Hi Abigail!
There isn't a chaperone requirement, and we think a driver's permit or school photo ID would probably be fine!
Will be going to Universal Hollywood 9/29-10/2. Purchasing the Premier pass that includes the HHN ticket (planning on going Friday 9/30). Where can we purchase the HHN express pass as the ones i see online seem to include the admission to HHN and we don't need that. Thank you in advance!
You would only be able to purchase inside the park (though still subject to availability — Express can sell out most nights). Since you'll be passholders, we'd suggest arriving early so you could potentially snag Exprerss if it hasn't sold out prior to the day you go, and get in line for the Early Entry houses before 6 p.m.
Hello! Do you know the approximate wait times for each maze if you have an express pass? Thank you.
It can certainly vary, but they're usually pretty short (from our experience on opening night this year, we waited no more than five minutes).
Thanks so much for the updates. This is our first time and we have the 2 PM entry with Express pass. To be able to do houses more than once, we're thinking of doing the early entry mazes on the lower lot, then heading up to see the Death Eaters at 7, and try to get Halloween and Scarecrow done without using Express Pass. Any better strategy you'd recommend? Thanks again!
they open hogwarts area at around 640pm to que for halloween and scarecrow, so if you want to not use your express for those mazes you should be at the front of harry potter area at 640pmish
Hi Neoncactus!
That sounds like a good plan — however, the standby lines were really long in the Lower Lot for Early Entry the night we visited, so you might want to use Express on those if they're too long when you visit. After the Weeknd, we decided to hit the Death Eaters and then Scarecrow and Halloween. If you don't mind seeing Death Eaters in the dark, you can see them after you visit those two houses to get shorter waits at the houses before spending time with the Death Eaters.
I am a platinum passholder. I plan to use my complimentary Horror Nights ticket in October. When I am inside can I upgrade to Front of the Line/express? If so, approximately how much will it cost?
You'd be able to upgrade if the Express Passes have not sold out. When we visited, Express was sold out but they offered an After 11 p.m. Express for $89, though the price varies per night.
Just wanted to know what you think what all, my family would be able to experience at HHN on a Thursday beginning of October with just general admission tickets?
In the past, we had been able to get through most of the houses on a late September Thursday night with just a regular ticket. That said, we are expecting a busy season (perhaps more than usual since it'll be the first "normal" event since 2019 and more people are comfortable with traveling as we've seen in all of 2022). We suggest you arrive as early as you can and prioritize your top 5 houses. Fortunately, all nights will be taking place until 2 a.m. this year, and usually, if you can stay for the entire night, wait times tend to drop in the last hour.
Is there a holding area for people with HH tickets that have spent the day already in the park or what is the process? Thanks!
For HHN in Hollywood, there are no holding areas for people with daytime admission. You can just stay in the park while others exit. They may give you a wristband so you can stay in the park. We'd suggest heading to the early entry houses and hopping in line before others arrive.
For HHN in Orlando (for anyone else who may come across this), check out our Early Entry blog post , as there are holding areas and different procedures.
Awesome! (Except for not being able to wait and drink line at Finnegan's lol)
Will the castle still do the night show / dark arts show during Halloween horror nights?
Hi Michael!
They haven't yet announced that the Dark Arts show is coming to Universal Studios Hollywood this year (last year, the castle show was not available), but Death Eaters will be a part of HHN, which is new this year!
Hi there since I'm going to HHN during opening weekend do they provide disability pass since I have autism and diagnosed with disability because I can't tolerate long lines due to my mental health and severe condition unseen disability? Are proof and note required to show to cast member ?
Hi Joaquin!
Yes, the houses can accommodate the Universal's Attraction Assistance Pass (AAP) . That said, Universal assigns the AAP on a case-by-case basis so you'll need to go to the designated Guest Assistance location as soon as you enter the park. Give the team member as much details as possible about your disability or health conditions. In compliance with the ADA, you're not legally required to give a doctor's note, but it can help if you're comfortable providing it. Give examples of what your limitations are, such as sensitivity to loud noises or other stimulations, or health reasons why you may not be able to wait in a standard queue. You'll be issued the AAP if you meet the requirements.
How crowded will opening weekend be?
Hi Sodavortex!
Most nights sell out, including opening weekend.
How long should the mazes be for early access?
Hi Jackofrights!
The lines for early entry houses can vary per night and year (and also how popular a house is). One year, the lines were very short, but last year, the Exorcist house in particular opened early and it still had a long line even during early entry.
Can i buy interactive wands during hhn? and will i be able to use the interactive wand?
Yes! Even if Ollivanders remains closed during HHN, you can find and purchase interactive wands at other gift shops, and you can perform the spells in the Wizarding World.
How can i buy express pass separately I'm having second thoughts about by normal hhn pass
You can upgrade to Express at the park as long as there's availability.
Its sad that they don't sell hhn express pass separately would buy one if they did
We are going for two nights and attending from opening to closing over the weekend. Do you think it's possible to finish all the houses with two nights, without a fast pass?
Most likely, yes! We think it's possible to get it all done in two nights.
Do you sell the express pass on here or do I have to buy it directly from universal?
We offer daytime Universal Express tickets, but not HHN Express tickets.
Thank you so much for all the information but how can I find out what mazes will be open for early entrance this year?
We don't know the placement of the houses yet, but typically, the early entry houses can be found in the Lower Lot.
How many houses do you think i could get through on a Saturday night because i couldn't get express
If you have early entry access, then you can get to almost all of them. But if you arrive on time or after the official start time, then we'd estimate about four or five houses. Have fun!
Thank you will for sure come a hour before early access so we can enjoy city walk for a little bit
Have a terrifyingly good time! :)
Without a fast pass and going on a Sunday night to the horror nights, do you think me and my wife can do all haunted houses and shows in one night?
If you're wanting to experience every house and show, Express will definitely be the way to go :) Have a great time!
What time does the park close for people that have a general admission ticket to the park but not a ticket for the Halloween event that evening?
Typically, the park closes at 6 p.m. (though in the past, it has changed, so we'd double check and confirm official park hours once scheduled).
Leave a comment
About Undercover Tourist
Undercover Tourist is the leading supplier of online discount tickets to Orlando , Florida-area attractions, including Walt Disney World ® Resort , Universal Orlando Resort™ , SeaWorld® Orlando , LEGOLAND® Florida Resort and more.
Sign up for our newsletter!
Most commented posts.
The Ultimate Guide on When to Use Express Pass at Universal Orlando 4548
The Very Best Times to Visit Disney World in 2023 and 2024 3792
The Very Best Times to Visit Universal Orlando in 2023 and 2024 6544
What's Coming to Walt Disney World and Universal Orlando in 2023 and Beyond 846
Answering Your Frequently Asked Questions About Using Genie Plus at Disney World 239
Beaches and Sandals Resorts
Cities & Family Travel
Disability Travel
Disney Crafts, Recipes & Fun Stuff
Family / Kids Advice
Family Ski Trips
Hotels, Resorts & Lodging
Live Events
News & Announcements
Restaurants & Dining
Theme Park Rides, Shows & More
Theme Park Tips & Planning
When to Visit
Archived Posts
Our step-by-step guides will save you up to 4 hours a day.
Los Angeles
Southern California
Magic Kingdom® Park
Disney's Animal Kingdom® Theme Park
Disney's Hollywood Studios®
Universal Studios Florida
Universal Islands of Adventure
SeaWorld® Orlando
Disneyland® Park
Disney California Adventure® Park
Universal Studios Hollywood TM
Create An Account
In order to save your favorite items, you'll need to create an account. Already have one? Sign in .
Universal Studios Hollywood's Halloween Horror Nights 2023 Houses Ranked, Including Evil Dead Rise and The Exorcist: Believer
We visited Halloween Horror Nights at Universal Studios Hollywood, and here's what's the best, along with the rest.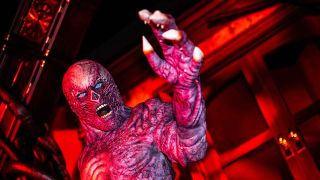 Halloween Horror Nights has returned to Universal Studios Hollywood , and while the event certainly has a lot in common with its Universal Studios Florida counterpart, there is enough that's unique and different about the California event that it serves its own consideration.
Several of the Halloween Horror Nights houses at Universal Studios Hollywood are the same as the ones you'll find in Florida, but a few are entirely original and new. We've already ranked the Halloween Horror Nights Houses at Universal Orlando , so let's take a look at how the houses at the Hollywood Park stack up.
9. Terror Tram: The Exterminatorz
Universal Studios Hollywood is the smaller of the two Halloween Horror Nights theme parks, so it has fewer houses and simply isn't able to do a lot of the things that Universal Orlando can. Having said that, there is one thing that is unique to USH that is always worth celebrating. The iconic Universal Studios Backlot Tour isn't left out of Halloween Horror Nights, as it becomes the Terror Tram.
The Terror Tram is your only way to reach other attractions at the park, so it seems to be more of a necessity than a fully thought-out attraction. It's really just a video that you watch while on the tram, and the video itself is incredibly goofy, gross, campy, ridiculous and not scary. I found the whole thing to be kind of annoying, honestly. Apparently some riders were attacked by giant bug creatures, but that did not happen to us. I don't know why... maybe that would have taken it up a notch.
8. Chucky: Ultimate Kill Count
Last year, just a day after the 2022 Horror Nights ended, Halloween Horror Nights did something unprecedented when it announced that a house dedicated to the Chucky series would be part of this year's event. Unfortunately, we didn't find this one was quite worth the wait.
How many times can you see a bloodied human being pretend to be attacked by a doll? Since the various Chucky dolls have no weight to them it's kind of silly looking and repetitive. However, the house is still fun and worth doing.
7. Holidayz In Hell
While the houses based on popular movies or TV shows are the ones that usually get the most hype, there's a lot to be said for the completely original ideas, which don't have a lot of expectation, and thus have more freedom to try new things.
Holidayz In Hell was certainly a unique idea. It came across more silly than scary, which isn't in itself a bad thing, but it ultimately just felt more strange than anything else. It may be original, but it's hard to see how such a concept got greenlit. What's next, spooky seasons? Scary lunch? Evil days of the week?
6. The Exorcist: Believer
It's not uncommon for Halloween Horror Nights to build houses based on a popular horror movie that just came out earlier that same year. This year's event has a house just like that, but it also did something even more interesting, as it built a house based on a movie that isn't out yet. If the house is any indication of the film's quality, The Exorcist : Believer is going to be great.
This was one of the more solid houses! It was pretty scary and filled lots of actors, which is almost always better (gory dolls and wax figures just aren't as frightening). Since it's sort of an ad for a film that hasn't been released yet, there's not really a lot of fun nostalgia or references one can recognize, but it has some good scares! Isn't that what really counts?
5. The Last of Us
From a hype standpoint, an HHN house based on The Last of Us is certainly the big event of the year. The original video game became so big that it spawned a TV series that has brought in even more fans to the franchise.
As fans of The Last of Us TV show, we thought this could be the best house. Instead, we were left slightly disappointed. Most rooms were driven by actors playing Ellie and Joel (who all clearly look like different people, but that's ok). The infected attack, Joel saves Ellie, and then you walk into the next room where new actors are doing nearly the same scenario. Eh, it gets old.
4. Universal Monsters: Unmasked
Universal really pioneered the "cinematic universe" concept with its classic monster movies decades ago. Any fan of horror, or classic Hollywood, is sure to appreciate that those creatures have never been entirely forgotten. There's almost always a Universal Monsters house at HHN , and this year's featured some that rarely get the spotlight.
It's fun to see classic monsters reimagined, and they're in a position to actually scare the crap out of you. By that, I mean characters like Dr. Jekyll and Mr. Hyde, The Invisible Man, and the Phantom of the Opera aren't necessarily scary. In this environment, however, they were, and there were some pretty cool effects. I was surprised by this one.
3. Stranger Things 4
Stranger Things has made semi-regular appearances at Halloween Horror Nights over the years, and it returned once again with a house dedicated to Season 4. Fans waiting for the big finale will likely really appreciate seeing their favorite characters again. Over in Florida, Stranger Things wasn't just scary, but it was also sort of emotional .
The best part about the Stranger Things 4 house is that it's very much packed with references to the show. You feel like you're on set, which is a fun way to do a Haunted House. It's not the scariest house, but the effects are cool, and making the house specific to Season 4 was a smart move. We even get a flashback to Eleven and Vecna at Hawkins Laboratory.
2. Evil Dead Rise
Evil Dead Rise was a pretty warmly embraced new entry in the franchise for horror fans. Halloween Horror Nights must have had a good feeling considering that the film is already part of the event despite the fact that the movie is only five months old.
Evil Dead Rise is probably the closest thing the park has to your traditional haunted house that you might find in a small town or on a farm in the middle of nowhere (yes, those exist, and they're the best). There are tons of actors providing jump scares and tons of gore, all with the added benefit of being in the world of Evil Dead Rise .
1. Monstruos: The Monsters of Latin America
There is rarely anything scarier than the unknown, and that's what the original houses at HHN always have working in their favor. We have something of an idea of what to expect when it comes to The Last of Us and Chucky , but you have no idea what you're getting into with something like Monstruos: The Monsters of Latin America.
We had no expectations for this house. It's not tied to any show or movie, and it's primarily driven by animatronics. However, these figures are so epic, detailed, huge and impressive they're quite a visual spectacle. This in itself makes the house scary, and you get a unique look at some really creative creatures with whom most of us aren't familiar. This house was our biggest and happiest surprise.
Not every house at Halloween Horror Nights is a total winner, but they all have something special that's worth experiencing. Not only that, but Universal Studios Hollywood has a big winner since its best house at the event this year is one you won't find in Orlando.
Halloween Horror Nights runs on select nights through Halloween, so there's still plenty of fun to catch the terrifying fun.
CINEMABLEND NEWSLETTER
Your Daily Blend of Entertainment News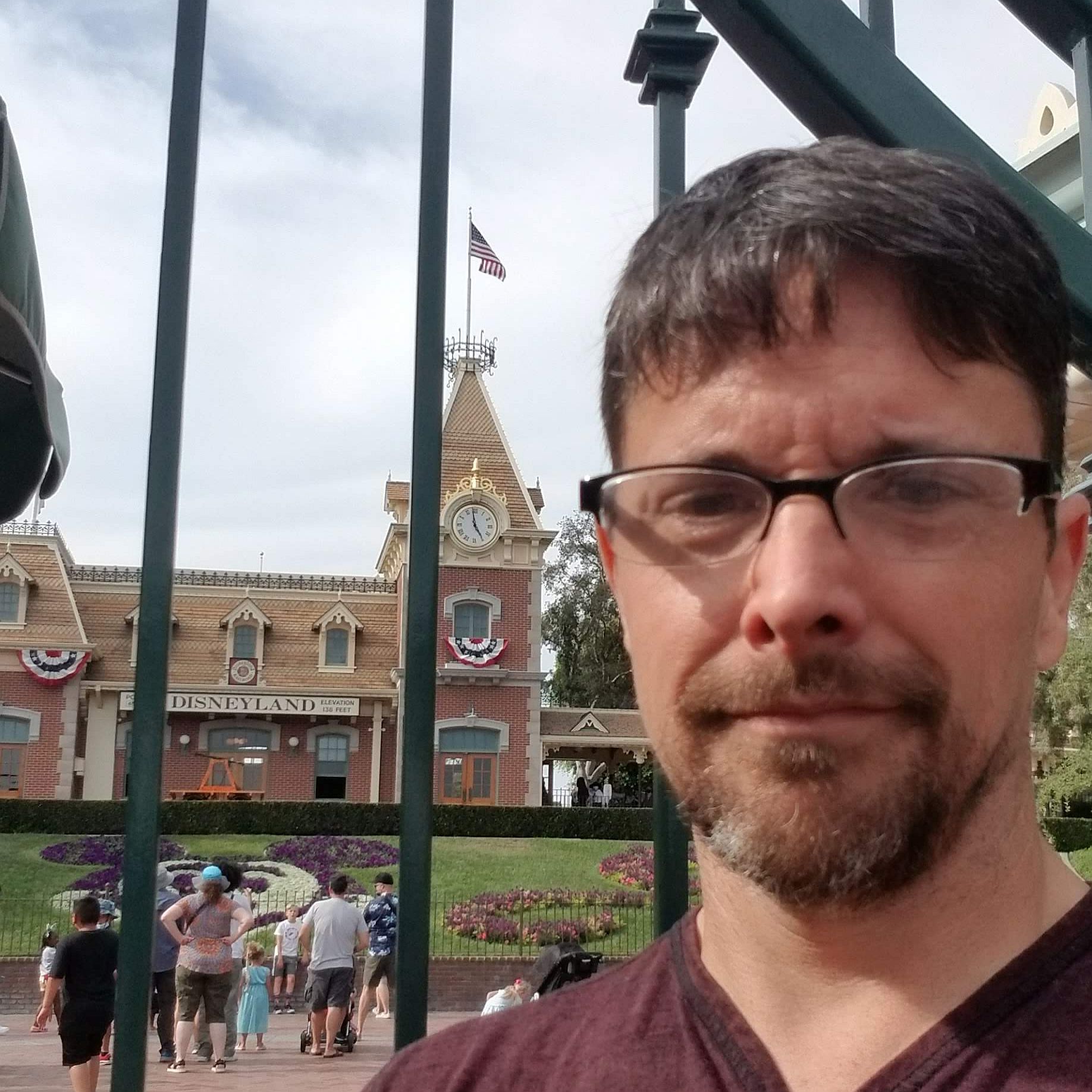 CinemaBlend's resident theme park junkie and amateur Disney historian. Armchair Imagineer. Epcot Stan. Future Club 33 Member.
Jeff McCobb Senior Video Producer
Watch Mary Poppins And Bert Meet A Baby Dressed As A Penguin At Disneyland In The Most Wholesome TikTok
Disney Parks' New World Of Frozen Looks Amazing, But It Creates Questions About The Franchise I'm Going To Need Answered In Frozen 3
Denzel Washington Met The Real-Life Herman Boone Ahead Of Filming His Iconic Remember The Titans Role. It Did Not Go As Planned
Most Popular
By Philip Sledge October 14, 2023
By Alexandra Ramos October 14, 2023
By Riley Utley October 14, 2023
By Mike Reyes October 14, 2023
By Erik Swann October 14, 2023
By Jerrica Tisdale October 14, 2023
By Dirk Libbey October 13, 2023
By Rich Knight October 13, 2023
By Adam Holmes October 13, 2023
By Danielle Bruncati October 13, 2023
By Philip Sledge October 13, 2023
2 The Exorcist: Believer Director David Gordon Green Explains Why His Film Ignores The Franchise's Past Sequels
3 Patrick Stewart Recalls Not Being Well Known Amongst The Star Trek: The Next Generation Cast Early On And How The Crew Trolled Him Over It
4 Henry Cavill And Bryce Dallas Howard's Argylle Director Explains How The Movie Is 'Meta' And Uses Harry Potter To Make His Point
5 The Story Behind How Buffy Is (Sort Of) Rebooting, And How Sarah Michelle Gellar Would Feel About Returning