BUNDLED COOLERS
105W AFTERMARKET COOLERS
120W AFTERMARKET COOLERS
170W AFTERMARKET COOLERS
AMD LIQUID COOLER ANIMATIONS
AMD Ryzen™ Processor Cooling Solutions
Premium AMD Processor Cooling Solutions
For people who care about the way their pcs run, sound, and look..
We designed our coolers to deliver near-silent operation, bolstered with capable thermal hardware for exceptional performance.
The Premium AMD Wraith Prism Cooler
You Pick the Color: the AMD Wraith Prism goes where no stock cooler has gone before with per-RGB LED control around the illuminated light ring and transparent fan blades. We also have added support for Razer Chroma, so you can enjoy ambient in-game effects that react dynamically to every action and event.
But the Wraith Prism isn't just a pretty face; we've increased motherboard and RAM compatibility by minimizing the profile and added direct-contact heat pipes and fan speed control to increase thermal effectiveness, too.
User-controlled RGB illumination relies on socket AM4 motherboards that support this feature, like the ASRock RGB LED, ASUS Aura sync, Biostar VIVID LED DJ, GIGABYTE RGB Fusion, and MSI Mystic Light.
AMD Ryzen™ 7000 Series 105W and below Desktop Processor Recommended Coolers
AMD Socket AM4/AM5 ready Air and AIO liquid coolers offer support for at least 105W TDP, to ensure the best performance for Ryzen™ 7000 Series Desktop Processors.
Liquid Freezer II 360
Liquid Freezer II 280  
Cooler Master
MasterLiquid ML360R RGB
MasterLiquid ML240R RGB
MasterLiquid PL240 Flux
H150i RGB Elite
H115i RGB Elite
NH-D15 chromax.black
AMD Ryzen AM4 120W and below Desktop Processor Recommended Coolers
AMD Socket AM4 recommended coolers offer support for at least 120W TDP and below.
Liquid Freezer II 280
ROG STRIX LC RGB 360 White Edition
ROG RYUJIN 360
ROG STRIX LC 360 RGB
ROG STRIX LC 360
Dark Rock Pro 4
Dark Rock 4
Dark Rock SLIM
MasterLiquid ML120L V2 RGB
MasterLiquid ML240 MIRROR
MasterLiquid ML280 MIRROR
MasterLiquid ML360P Silver Edition
MasterLiquid ML240L RGB 
iCUE H150i ELITE CAPELLIX
iCUE H115i ELITE CAPELLIX
iCUE H100i ELITE CAPELLIX
Hydro Series™ H115i RGB PLATINUM
Hydro Series™ H100i RGB PLATINUM
ASSASSIN III
CASTLE 360EX A-RGB
CASTLE 240EX A-RGB
GAMMAXX L360 A-RGB
GAMMAXX L240 A-RGB
LIQTECH II 360
LIQTECH II 360 White
AQUAFUSION 360
LIQFUSION 360
LIQMAX III ARGB 360
LIQMAX III ARGB 360 White
EVGA CLC 280mm All-In-One RGB LED CPU Liquid Cooler
EVGA CLC 360mm All-In-One RGB LED CPU Liquid Cooler
FRACTAL DESIGN
Celsius+ 24 Dynamic
Celsius+ 24 Prisma
Celsius+ S28 Prisma
Celsius+ S36 Prisma
Celsius+ S28 Dynamic
Celsius+ S36 Dynamic
Celsius S36
AORUS LIQUID COOLER 280
AORUS LIQUID COOLER 360
ProSiphon Elite
MSI MAG CORELIQUID 360R
MAG CORELIQUID C280 MAG CORELIQUID C360 MAG CORELIQUID P280
MAG CORELIQUID P360 MPG CORELIQUID K240 MPG CORELIQUID K360 MEG CORELIQUID S280 MEG CORELIQUID S360 MAG CORELIQUID 280R V2
MAG CORELIQUID 360R V2
NH-D15 Chromax Black
Kraken Z73 360mm All-In-One RGB CPU Liquid Cooler
Kraken Z63 280mm All-In-One RGB CPU Liquid Cooler
Kraken X73 360mm All-In-One RGB CPU Liquid Cooler
Kraken X72 360mm All-In-One RGB CPU Liquid Cooler
Kraken X63 280mm All-In-One RGB CPU Liquid Cooler
Kraken X62 280mm All-In-One RGB CPU Liquid Cooler
Kraken X61 280mm All-In-One CPU Liquid Cooler
Orcus 360 RBW
EOS 360 RBW
SilverStone
IceGem 240P
PF360W-ARGB
Thermaltake
Floe DX RGB 280 TT Premium Edition
Floe Riing RGB 280 TT Premium Edition
Water 3.0 Riing RGB 280
Water 3.0 Riing Red 280
Floe DX RGB 360 TT Premium Edition
Water 3.0 360 ARGB Sync
Water 3.0 Ultimate
Water 3.0 Riing RGB 360
Floe Riing RGB 360 TT Premium Edition
AMD Ryzen 7000 Series 170W Desktop Processor Recommended Coolers
AMD Socket AM5 and AMD Ryzen 9 ready AIO liquid coolers offer support for at least 170W TDP, to ensure the best performance for Ryzen 7000 Series Desktop Processors.
Silent Loop 2 360mm
Silent Loop 2 280mm
H115 Elite CAPELLIX
H115i Platinum 280mm RGB
COOLER MASTER
MasterLiquid PL360 Flux
Kraken X63 280mm
Exceptional Processors Deserve Exceptional Cooling
Rock out your rig with sublime thermal solutions for ryzen™ threadripper™ processors from our partners, including the new wraith ripper cooler., your cooler just got cooler.
Customize the built-in display on your liquid cooler water block. Download an animated gif to reveal the AMD Ryzen™ 7000 Series processor you're rocking in your rig. Part of the fun of building your eye-catching rig is seeing the finished build. Pity that your cooler covers the iconic AMD Ryzen 7000 Series processor. Show off what's under there with an animated gif for liquid coolers with built-in LCD displays.
*The effectiveness of cooling solutions is dependent upon a number of factors, including ambient air temperature and the configuration of the system, components and cooling solution.  It is the users' obligation to ensure operation of the processor within the applicable AMD product specifications. WTH-6
**Links to third party sites are provided for convenience and unless explicitly stated, AMD is not responsible for the contents of such linked sites and no endorsement is implied. GD-97.
Accessories
Entertainment
PCs & Components
Wi-Fi & Networks
All Coupon Codes
eBay Coupon
HP Coupon Code
OnePlus Coupon
Samsung Promo Code
Microsoft Coupon
Dell Coupon Code
Motley Fool Discount
GoPro Promo Code
Starz Promo Code
AT&T Wireless Promo Code
Black Friday 2021 Coupons
Cyber Monday 2021 Coupons
Newsletters
Digital Magazine – Subscribe
Digital Magazine – Log in
Best laptops
Best laptops for college
Laptop deals
Desktop PC deals
Best monitors
When you purchase through links in our articles, we may earn a small commission. This doesn't affect our editorial independence .
AMD's coveted Wraith Max CPU cooler finally goes on sale in the U.S.
You can finally buy a standalone version of AMD's Wraith Max CPU cooler for Ryzen processors in the U.S. Or at least you could . On Thursday, the cooler appeared on Amazon for $60 before selling out very, very quickly.
The Wraith Max is the ultimate option in the Wraith series of coolers, packing sleek RGB lighting and a beefier heatsink than the smaller Wraith Spire and Wraith Stealth while still maintaining a fairly low profile. It also works with older AM3+ and FM2+ motherboards. But here's the rub: The Wraith Max was originally only available in select prebuilt Ryzen systems. DIY enthusiasts howled, because the cooler's glowing RGB circle indeed looks pretty badass in builds like our own versatile Ryzen 5 1600X PC . In late July, AMD announced plans to sell the Wraith Max by itself in response to user demand.
Then it never actually appeared in the weeks that followed.
It wasn't AMD's fault, though. "7th Gen A-series and Athlon, plus Wraith Max, were launched on 7/27," AMD product manager James Prior said on Reddit in response to a post asking when the cooler would show up in stores. "This means distributors, retailers, e-tailers can order them from AMD and sell them. Just ask for them from your preferred retailer and they can order as they see fit."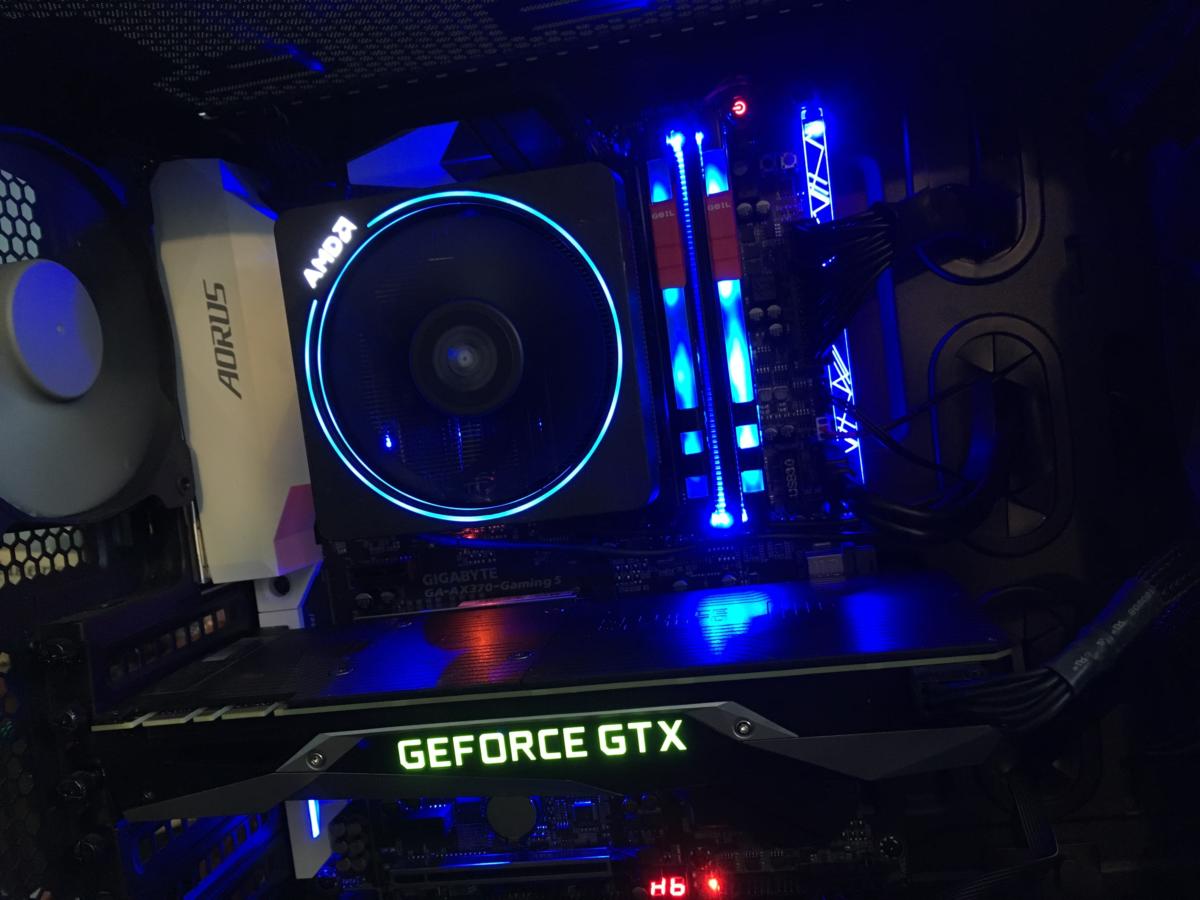 Mentioned in this article
Cooler master hyper 212 evo – cpu cooler.
The cooler appeared at Australian and Japanese e-tailers from time to time, but never popped up stateside until now. I've played around with the Wraith Max, and while it's not as effective as high-end CPU coolers by the likes of Noctua and others, it shouldn't have any issue keeping your CPU chilly even if you overclock Ryzen . That said, the Wraith Max should only be picked up by dedicated AMD enthusiasts or fans of the glowing RGB circle. AMD doesn't want to step on the toes of its cooling partners. At $60 on Amazon , the price is pretty steep when solutions like Cooler Master's legendary Hyper 212 EVO ( $30 on Amazon ) offer comparable results for half the price.
The audience seemed to be there for the first run, at least. The Wraith Max sold out quickly, and the Amazon out-of-stock listing says, "We don't know when or if this item will be back in stock." Considering how fast it moved, I'd expect more standalone Wraith Max stock to show up at some point. While you're waiting, check out PCWorld's guide to 7 Ryzen tips and tricks to maximize your PC's performance. Yes, overclocking is one of them.
Coupon Codes
Dell Outlet Coupons 19% off 27" P series monitor - Dell Outlet promo code
Western Digital Coupon Students' Coupon Code- Save 15%
Microsoft Store Coupon Code Microsoft Store Coupon - Extra 10% Off Sitewide (Education Discount)
Cheapoair Promo Code Save $11 on flight fees with CheapOair promo code
OneTravel promo code Save $30 on Canada flights - OneTravel discount code
CCleaner Coupon CCleaner Professional Plus Coupon Code for 39% off

AMD Wraith Max and Wraith Spire Coolers Review: Stock Cooling Just Got A Whole Lot Better
Introduction.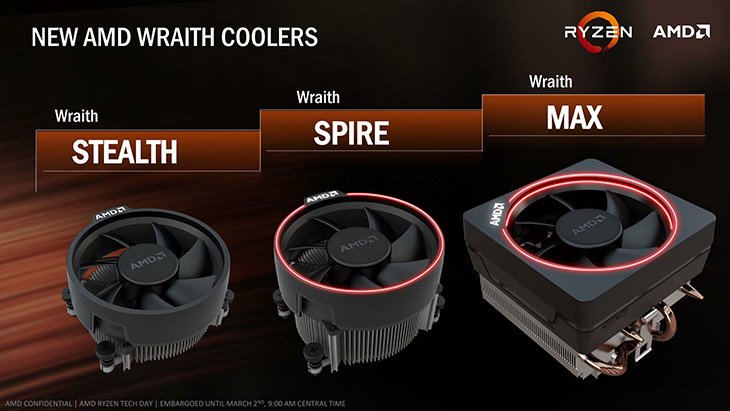 With the release of the Ryzen processors, AMD has also released a new line of Wraith Coolers which feature incredibly 92mm quiet fans, customizable RGB lighting and improved cooling performance. First, we have the small Wraith Stealth (65W TDP) which is bundled with the Ryzen 5 1400 processor, then there's the Wraith Spire (95W TDP) which comes with the Ryzen 5 1500X, 1600 and Ryzen 7 1700, and finally, we have the top-of-the-line Wraith Max (140W TDP) which is included with the Ryzen 7 1700X and 1800X.
AMD Ryzen 7 1700X Review: Lives Up To The Hype
AMD Ryzen 7 1700 Review: The New King of Price To Performance Ratio
AMD Ryzen 5 1500X and 1600X Review: Intel's Core i5 Lineup is Obsolete Now
AMD Ryzen 5 1600 and 1400 Review: Intel's 4C/4T Era is Finally Over
AMD Ryzen 3 1300X and Ryzen 3 1200 Review: Another Win For AMD
All the new Wraith coolers are designed for near-silent operations and are capable of even handling overclocking. The new Wraith Coolers with the exception of the Wraith Stealth feature color-configurable LED illumination so you can tweak the LED of your cooler to match your overall build color scheme. Head over here if you want to download the RGB illumination control utility that's powered by Cooler Master. AMD has stated that the new coolers utilize a new spring-screw clamping mechanism which is supposed to make the installation process much easier.
I have to give major respect to AMD for going the extra mile in shipping their Ryzen processors with high quality stock coolers that are built like third party coolers with a copper base and heatpipes. Intel has always bundled their processors with garbage coolers that most people simply throw away because they are extremely loud and do a terrible job of cooling. Our original Wraith cooler review showed us how serious AMD is in bundling their processors with high quality stock coolers. For this review, AMD has sent us the Wraith Max RGB and Wraith Spire (No LED) which we will put the test to see the cooling and noise performance that they offer.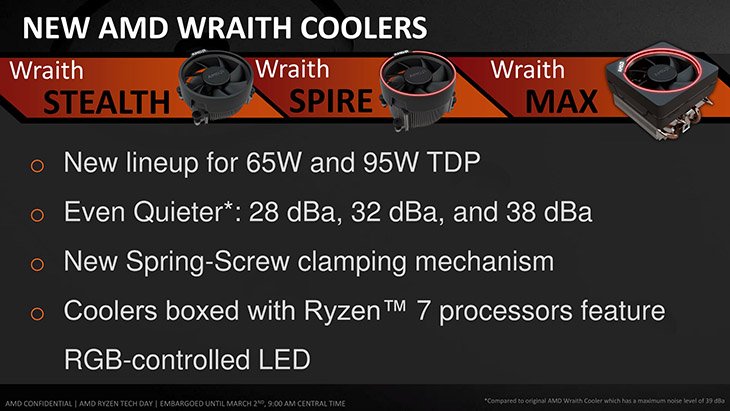 I have been seeing many people on different forums asking where they can purchase the new Wraith coolers, specifically the Wraith Max. Unfortunately, AMD does not sell the new Wraith coolers separately so you will have to purchase a Ryzen processor that comes with the Wraith cooler you want. If you think about it, it makes sense why AMD is not selling the Wraith coolers separately because they do not want to compete with their manufacturing partners in the CPU cooling market. AMD is a company that focuses on selling processors, not accessories. It would not be worth it for them to compete in the CPU cooling market with all the third party manufactures.
Specifications
Since these coolers are designed for the AM4 platform, let's talk a little bit about AMD's AM4 socket. The AM4 is a PGA (Pin Grid Array) socket and it comes with about 40%+ more pins than AM3+. AM4 supports 1331 pins which is a big increase over the 942 pins of the AM3+ socket. Unfortunately, the new mounting holes break compatibility with all previous generation coolers for AM2/AM2+/AM3 and AM3+. Thankfully, most, if not all, CPU cooler manufactures will send you a free AM4 upgrade kit which will allow you to use your existing cooler on AM4 motherboards.
Here we have the Wraith Max and Wraith Spire side-by-side. The Wraith Max comes with an RGB LED header cable and a USB header cable.
You can use the RGB LED header cable if your motherboard doesn't have an RGB LED header. After that, you should be all set to install your RGB lighting utility and start customizing the lighting of your cooler.
AMD ships the Wraith Max and Wraith Spire with pre-applied thermal paste so the installation is quick and easy. The Wraith Spire sports a circular design and comes with a 92mm fan while the Wraith Max has a square design and also comes with a 92mm fan. The Wraith Max is bigger than the Wraith Spire and it's most likely a tweaked version of the original Wraith cooler. Similarly like the original Wraith, the Wraith Max also features four copper heatpipes, which is more than any stock cooler that I've ever seen.
The Wraith Max has very impressive specifications for a stock cooler and it is certainly the most impressive stock cooler that's out there. The Wraith Max and Wraith Spire feature a top-down airflow design which means that it will be able to cool the VRMs and the region around the CPU socket. Specifications-wise, the Wraith Max should easily be able to compete with $30 third party coolers because it's built like a third party cooler.
According to my measurements, the Wraith Max has the same design structure as the original Wraith Cooler. The Wraith Max has 50 aluminum fins and each fin is about 0.33mm thick and it's also got four 6mm heatpipes made out of copper. If you read my review of the original Wraith cooler, you will see that the original Wraith has the same specifications as the Wraith Max. The Wraith Max is using a Cooler Master fan with a model number of FD09225M12LPD and it's rated at 0.5A. This is a 92mm fan that's about 25mm thick and weighs about 110g.
Like I have already mentioned, the Wraith Max is basically the original Wraith cooler but with an improved fan and better shroud. The Wraith Spire on the other hand is just a large heatsink without any heatpipes. Its got 24 aluminum fins and each fin is about 0.42mm thick. Since the Wraith Spire has about half of the aluminum fins of the Wraith Max, it has to make up for it by having much thicker fins.
Installation
The installation process is fairly simple and straight forward. On the left, you have the installation process for the Wraith Max and on the right it's for the Wraith Spire. I got these images from the ASRock X370 Taichi motherboard manual because it does a good job of showing how to install each cooler. For the Wraith Spire, you can connect the RGB LED cable to the AMD FAN LED1. For the Wraith Max, there are two options to get the LED ring. First option is you can connect it to the AMD FAN LED1 header on the motherboard, or the second option is you can use a different cable to connect it to the USB_5 header. With the first option, you can sync the light effects with the other RGB LED regions of the motherboard.
Test Setup & Methodology
These two coolers will be tested against the Hyper 212 EVO. At $25, the Hyper 212 EVO is a popular cooler among users who are on a budget and it will be interesting to see how it competes with the Wraith Max. All of the testing is done with an ambient temperature of ~22C. RealTemp will be used to monitor the temperature of the CPU. We will be measuring the temperatures during 3DMark FireStrike on max settings. After each testing, we let the temperature to stabilize for 10 minutes to ensure that the temperature is back to normal. We made sure there were as few processes running as possible by disabling a bunch of unnecessary services that come with Windows 10.
Idle temperatures will be measured after leaving the computer idle for 20 minutes. CPU-Z will be used to verify the CPU speed and the voltage being used in Windows 10. Also, the coolers are tested with the default settings (Turbo, C1E etc) enabled in the BIOS.
We will measure the noise levels for both idle and load using a dBA meter and point it at the computer at a distance of ~50 CM. It's always difficult to measure noise levels because there are always noises in the background which can affect the results so it may not be 100% precise but it should give you a clear indication of the noise levels for the cooler.
Temperature & Noise Results
Overall, the Wraith Max and Wraith Spire are perfect for someone who does not plan on overclocking. Both coolers are more than capable of providing excellent cooling capabilities. The Wraith Max is a well designed stock cooler that competes well with low-end third party coolers. It is easily the best stock cooler on the market and it has no problems competing with after market coolers such as the CM 212 EVO. I am also very impressed with the Wraith Spire considering that it is way better than any Intel stock cooler. AMD certainly deserves a round of applause for bundling their Ryzen processors with fantastic stock coolers.
Final Score 9.8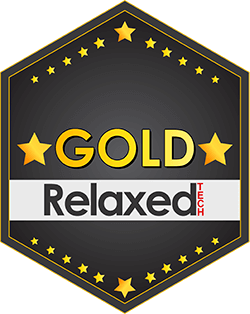 Terms & Conditions Awards Twitter Contact Us
AMD Readies Ryzen 7 1800X and 1700X Packages with Wraith Max Coolers
Related News
Apr 9th 2020 AMD 4th Gen Ryzen Desktop Processors to Launch Around September 2020 (56)
Apr 16th 2020 AMD Ryzen 4000 Series "Vermeer" CPUs to be Compatible with B450 Motherboards (58)
Sep 29th 2023 AMD Zen 5 Microarchitecture Referenced in Leaked Slides (108)
Apr 24th 2023 AMD Ryzen 7000X3D Processors Prone to Physical Damage with Voltage-assisted Overclocking, Motherboard Vendors Rush BIOS Updates with Voltage Limiters (258)
Jan 5th 2023 AMD Ryzen 7000X3D Announced, Claims Total Dominance over Intel "Raptor Lake," Upcoming i9-13900KS Deterred (177)
Jan 5th 2023 AMD Confirms Ryzen 9 7950X3D and 7900X3D Feature 3DV Cache on Only One of the Two Chiplets (164)
Jun 14th 2023 AMD Zen 4c Not an E-core, 35% Smaller than Zen 4, but with Identical IPC (135)
Dec 3rd 2022 AMD Readies 16-core, 12-core, and 8-core Ryzen 7000X3D "Zen 4" Processors (153)
Feb 24th 2023 AMD's Reviewers Guide for the Ryzen 9 7950X3D Leaks (133)
Oct 17th 2022 AMD Cuts Down Ryzen 7000 "Zen 4" Production As Demand Drops Like a Rock (242)
41 Comments on AMD Readies Ryzen 7 1800X and 1700X Packages with Wraith Max Coolers
natr0n Does it really have the red trim lighting ?
oxidized So 38€ for 1800X and 64€ for 1700X, the same cooler? What? :confused:
GhostRyder I do like the wraith cooler (Much more than Intels) but I feel on these high end models its pointless since IMO most of us are at a minimum going to grab something like a Hyper212 and get some better clocks.
[XC] Oj101 He's referring to the price premium for the CPUs with the coolers included. You pay 38€ extra for the cooler with the 1800X but a much larger 64€ extra for the cooler with the 1700X.
Camm I don't own one, but that looks beefier enough that I daresay it'd outperform some of the low to mid end air coolers.
oxidized ??? What are you talking about. I think you misinterpreted my post, enough with the drugs already :D
[XC] Oj101 Wow. For some reason I thought you were quoting someone and your part of the message was "What? :confused:" I think it's been a long day xD
YautjaLord Will this thing cool down 4.0 or even 4.1GHz OC, til i get EK's custom loop? Looks beefy tho, will look good on either ASRock's Fatal1ty X370 Prof Gaming or Gigabyte's AORUS X370 Gaming K7 (lately eyeballing that one too) with all that LED RGB-y stuff.
oxidized does anyone know for sure which cooler the box version of 1600X will be coming with?
ironwolf 1600X sounds like it will ship w/o a cooler at all. 1600 and 1500X should ship with Wraith Spire w/o LED ring. 1400 should ship with Wraith Stealth w/o LED ring. At least that is the latest I have seen.
Donny Stanley No cooler for 1600X at least not at first. If they ever release a SKU with a cooler it'll probably be this.
Sign in / Register
Latest GPU Drivers
NVIDIA GeForce 537.58 WHQL
AMD Radeon 23.10.1 WHQL
Intel Arc & IGP 101.4887 WHQL
New Forum Posts
02:56 by jayjr1105 XFX 5600 XT fans wont run unless I set custom fan curve in adrenaline. ( 0 )
02:55 by AusWolf Milky-Way updates??..... ( 5 )
02:46 by gragglefost NVidia GT 635M not detected on Lenovo Ideapad Z500 model 20202 ( 0 )
02:45 by Dragam1337 Starfield discussion thread ( 1484 )
02:43 by ir_cow Ram & M.2 prices going up soon ( 55 )
02:40 by lexluthermiester TPU's Nostalgic Hardware Club ( 17580 )
02:37 by RJARRRPCGP Edge giving out of memory errors, most often while watching YouTube ( 49 )
02:26 by Shrek What's your latest tech purchase? ( 17840 )
02:25 by dlin95123 Low 4090 performance in a prebuilt, how to improve? ( 53 )
02:07 by SPDIF Crucial MX500 2TB died suddenly ( 12 )
Popular Reviews
Sep 19th, 2023 Intel Meteor Lake Technical Deep Dive
Sep 29th, 2023 Counter-Strike 2 Performance Benchmark Review - 40 GPUs Tested
Sep 19th, 2023 ASUS GeForce RTX 4090 Matrix Platinum Review - The RTX 4090 Ti
Sep 20th, 2023 Cyberpunk 2077: Phantom Liberty Benchmark Performance Review - 25+ GPUs Tested
Oct 5th, 2023 Sparkle Arc A750 Titan OC Review
Sep 21st, 2023 NVIDIA DLSS 3.5 Ray Reconstruction Review - Better Than Native
Oct 6th, 2023 Assassin's Creed Mirage Performance Benchmark Review - 30 GPUs Tested
Oct 9th, 2023 Corsair Dominator Titanium DDR5-7200 2x 24 GB Review - First Edition
Aug 16th, 2023 Upcoming Hardware Launches 2023 (Updated Aug 2023)
Sep 26th, 2023 Beelink SER7 7840HS Mini-PC Review
Controversial News Posts
AMD Zen 5 Microarchitecture Referenced in Leaked Slides ( 108 )
Alphacool Announces Apex Stealth Metal Fan ( 101 )
Enabling AMD Anti-Lag+ in Counter Strike 2 Will Get You Banned ( 100 )
AMD Ryzen X3D Processors are Popular with TPU Readers, 23% Market Share: Poll Results ( 86 )
Samsung and TSMC Reportedly Struggling with 3 nm Yields ( 81 )
Forspoken Gets Version Update Patch 1.22 Adding Support for AMD FidelityFX Super Resolution 3 and More ( 72 )
Unity to Start Charging Per-Installation Fee with New Business Model Update ( 67 )
Raspberry Pi Foundation Launches Raspberry Pi 5 ( 66 )
AMD Wraith CPU Cooler Review
Never has a stock CPU cooler garnered as much attention as AMD's Wraith. Manufacturers usually don't even mention these bonus items, but AMD's new CPU cooler has changed all of this. Is the Wraith really a game changer?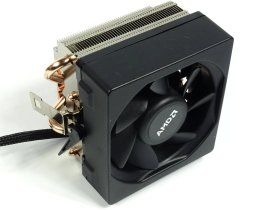 Technical Details And Test Setup
Page 1: Technical Details And Test Setup
Page 2: Temperatures, Noise And Conclusion
AMD named its new CPU cooler the Wraith, probably in an effort to conjure up the image of something that's both cold and quiet. The company's marketing team is incredibly confident in its latest thermal solution. Perhaps too confident. But we'll get back to that once we go over some of the comments made by Don Woligroski, AMD's global marketing manager of desktop CPUs and low-power APUs (and a former Tom's Hardware senior editor), during a briefing call last week.
For now, AMD's FX-8370 is the only processor that comes bundled with the Wraith. The processor's price doesn't change as a result of the addition. Instead, any remaining FX-8370 processors with the old stock cooler are getting a discount. AMD's other 125W CPUs don't get the Wraith (for now). Whether they ever do will likely depend on the Wraith's success with its FX-8370. At any rate, at least AMD's 95W processors get an updated CPU cooler.
AMD's presentation offers a nice overview of the Wraith CPU cooler:
It's nice to see that the company is finally paying some attention to its bundled CPU coolers, which typically get the short end of the stick outside of the system integrator arena. AMD's goal was seemingly to provide just as much cooling headroom as absolutely necessary for the lowest possible price. Acoustics never appeared to be a big concern, which is why enthusiasts deride the stock experience so often.
The Wraith is noticeably larger thanks to its increased surface area. As usual, AVC (Asia Vital Components Ltd.) is the OEM that actually builds the coolers for AMD. Consequently, there's nothing new and exciting to be reported about how the Wraith is constructed, since we know the manufacturer's work from AMD-, Cooler Master-, and AVC-branded products.
AMD's Wraith weighs in at 455g, which is a whopping 125g more than the old stock CPU cooler. It also has larger dimensions. It stands 8cm tall, is 10.4cm deep and has a width of 17.8cm measured from the end of one heat pipe to the end of the opposite heat pipe. The heat sink consists of two parts, which are stamped together. It contains a total of four 6mm pipes made of a copper composite material. These are supposed to distribute waste heat evenly across the aluminum cooling fins that are also stamped in place.
Once the Wraith's cover is removed, we find an old friend: the QFR0912H by Delta. This model has a 92mm fan that's 25.4mm thick and runs at up to 3200 RPM with 5 to 13V, consuming a maximum of 2.64W. At its peak voltage of 12V, we measured the RPM at exactly 3100. This particular fan costs less than $5 if purchased in large quantities, which doesn't exactly make it an expensive offering. However, it's not cheap either, and is most certainly a step up from the fan that was included on AMD's previous stock CPU cooler.
AMD's logo can be found hidden behind the Wraith's cover. The logo lights up once the Wraith becomes active, but when it's off, it is barely noticeable. This effect is achieved using a special coating, which is applied on the letters in a raster pattern.
Finally, a circuit board with its three SMD-LEDs and corresponding resistors is found behind the cover. It is connected via a thin 12V power cable, which is hidden between the cooler and its cover during assembly.
The Quietest High-End Cooler For Less Than $50?
Let's have Don Woligroski himself tell us about AMD's Wraith. Here's an audio recording of him speaking, which we're happy to share:
There are a couple of statements to note. First, the Wraith is a high-end cooler and AMD couldn't find a CPU cooler for less than $50 that was as quiet as the Wraith.
Test Setup And Comparison CPU Coolers
To be fair, we're not going to take the high-end cooler category moniker too seriously. After all, the Wraith should cost less than $15 to make and, short of a miracle, that means it just can't truly be a "high-end" cooler. It should be significantly better than all of the cheap $5 entry-level CPU coolers, though.
Consequently, we're having the Wraith compete against AMD's old 125W stock cooler to see just how big of a difference there really is between the two. We're also throwing the Thermalright Macho Rev.B into the mix, which represents the upper mid-level CPU cooler category and sells for the equivalent of around $50 in most countries.
We could have added some less expensive models that perform similar to Thermalright's Macho and are closer to the Wraith by also using a top-down airflow design, but we wanted to show that an ultra-quiet tower CPU cooler doesn't always have to be, and sometimes shouldn't be, the obvious choice. We'll get back to this point in just a little while. First, let's take a quick look at our test setup and then turn our attention to the results.
MORE: Best Cooling MORE: Best Liquid Coolers MORE: Best CPUs MORE: All Cooling Content
Current page: Technical Details And Test Setup
Stay on the Cutting Edge
Join the experts who read Tom's Hardware for the inside track on enthusiast PC tech news — and have for over 25 years. We'll send breaking news and in-depth reviews of CPUs, GPUs, AI, maker hardware and more straight to your inbox.
AMD's Lisa Su Leaves Cisco Board of Directors
GPU Benchmarks and Hierarchy 2023: Graphics Cards Ranked
Nvidia Increasing GeForce Now Subscription Prices in Some Regions
eklipz330 good work. however, if they expect to sell more processors because of this, they will surely be disappointed. good job noting the importance of top down coolers over tower coolers. Reply
Amdlova Please put in thest the old amd cooler with came with phenoms ddr2 i think its same cooler. good cooler btw, try overclock some to get it burn, Reply
vaughn2k "Wraith Awaiting Launch Orders" :) Reply
Calculatron I think the methodology and the data shown in this review makes it a great cooling review - I hope it sets a trend! I wonder how Crashman's old Thermalright MUX-120 might measure up? Reply
17435232 said: Please put in thest the old amd cooler with came with phenoms ddr2 i think its same cooler. good cooler btw, try overclock some to get it burn,
falchard Maybe people will buy the AMD CPU to cool their Intels. AMD should include an Intel adapter just in case. This review does bring some considerations towards cooling the motherboard. First it demonstrates how MSI gets its better performance, by allowing higher voltages and using higher quality capacitors. This is one of the reasons I love MSI, and one reason some MSI GPUs have burned. Second the big CPU coolers and liquid coolers don't adequately provide cooling to cheaper motherboard components. Higher end motherboards might be a different story with their large heat sinks. Reply
FormatC The heatsinks are only above the VRM. All things like coils or caps are not cooled. Take a look at our i7 5960X review and the IR pics and you know, what I mean ;) Scroll down to the video at the bottom: http://www.tomshardware.com/reviews/intel-core-i7-5960x-haswell-e-cpu,3918-10.html Heat is like a wave and soldered pins of caps are like antennas :D Reply
joshyboy82 Seems like this directly butts up against the Cryorig C7, which by my research does everything better. Also, if you have an Intel chip and are feeling left out by this new cooler, the C7 can massage your...worries. Reply
FormatC The best replacement (temperatures, noise, price) is for me the Raijintek Pallas. But he has problems with higher RAM modules. The Wraith not :) Reply
SuperVeloce "From this perspective, the Wraith actually cools better, since it cools the surrounding area on the motherboard in addition to the processor. In a closed case, this problem gets even worse, since the RAM sticks cut off any airflow below a certain point." This is actually not true if your case exhibit at least some airflow. Passive components will be better cooled in a good closed case rather than with open sides Reply
View All 48 Comments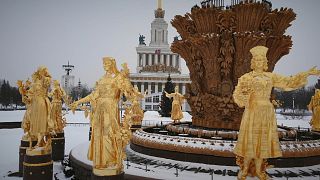 Why Moscow is the perfect city for a winter break
Moscow in winter has a special charm. There are plenty of sights and activities to explore, from skating in Europe's largest ice rink to discovering the palaces and parks of times gone by.
Russia is a country with a rich cultural heritage and an extremely diverse landscape. It spans from eastern Europe to Northern Asia and covers over 17,000,000 km2.
Moscow, the capital, sits on the Moskva river and is a real gem to visit and discover especially during winter.
Covered in a blanket of snow and sparkling with frost for most of the winter, Moscow is described by many as a magical city. Even on the coldest of days, the city has a wealth of activities to discover. For anyone planning a trip to the capital, digital tools like Russpass are available to help, but here are some of our must-see sights.
Zaryadye Park
Zaryadye park is just steps away from Red Square and is one of the city's most modern treasures. It has some of the best views of Moscow. It is an urban park that represents Russia's different landscapes. Its floating V-shaped bridge, a 70 metre long structure without a single support that hangs over the Moskva, is renowned worldwide and is fast becoming one of the city's main attractions.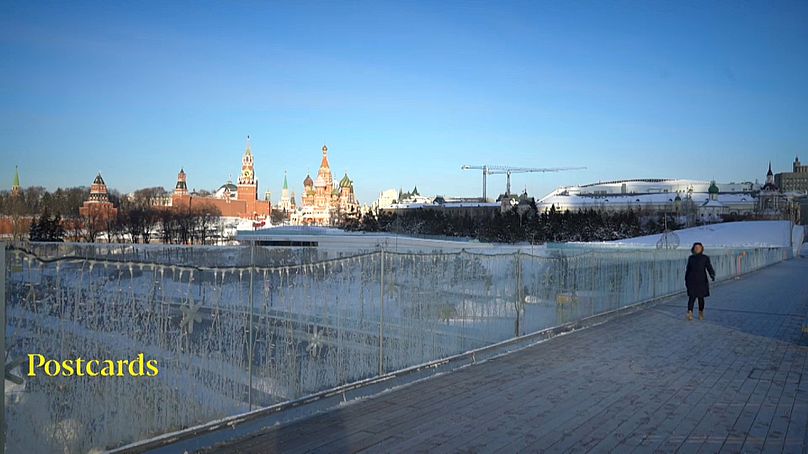 But Zaryadye park is more than an urban park. The designers, managed by Sergey Kuznetsov, the chief architect of Moscow, created it to blend seamlessly into Moscow's historical centre. It is home to exhibitions, the world-class concert venue - Zaryadye Concert Hall, restored historic buildings, pavilions and diverse nature.
Architecture like no other
The glass cover of the concert hall is unique. It is made up of 2618 panels and 152 solar panels, but it has no side walls. This allows the air to flow freely whilst at the same time protecting spectators from any bad weather. This 8500 m2 structure is the first of its kind. Its shape follows the landscape's natural contours and artificial microclimate technologies maintain a comfortable temperature all year long for plants accustomed to milder climates.
The Tsaritsyno Reserve
Nestled in the south of Moscow is the Tsaritsyno Reserve , a palace museum and park reserve made up of late 18th century chambers, greenhouses, a historically landscaped park with ponds and new park zones with a dynamic fountain. It covers 405 hectares and was built by Catherine the Great. The story goes that Catherine was so struck by the beauty of the land when passing by that she immediately decided to buy it. The Great Palace, as it is known, is the only surviving example of 'Russian Gothic'.
"Moscow in winter is an opportunity to plunge into the past, feel our traditions, feel our Russian soul and at the same time remain in a modern dynamic city"
Sporting activities
Moscow is incredibly dynamic in winter and there are a huge number of places to make the most of the cold. One such place is the capital's largest ice rink at the VDNKH Exhibition Centre , which stands for the Exhibition of Achievements of the National Economy. You can skate there whilst taking in some of the many Soviet architectural masterpieces.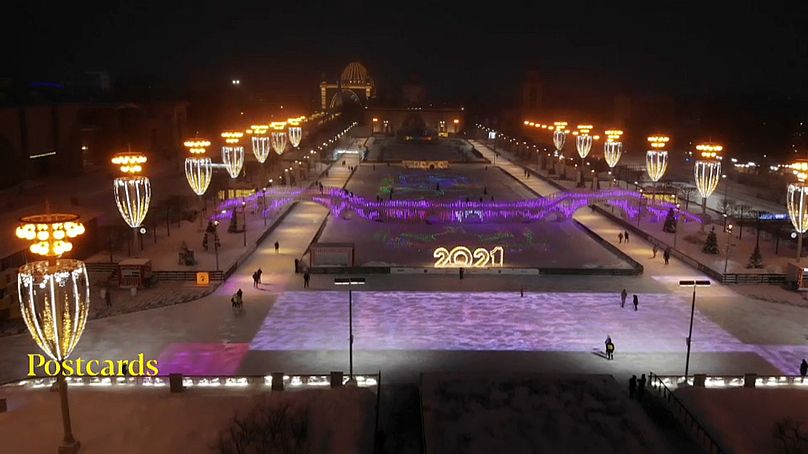 At night the ice rink really comes to life as well as the surrounding boulevards, streets and parks, as they are decorated with artistic illuminations that compete with the stars. If you can stay on your feet long enough, it's really the winter's most cosmic voyage.
Also, another must-see at the VDNKH Exhibition Centre is the Space Pavilion. You can get up close to a life-size model of the MIR space station used to train cosmonauts and learn more about Russia's space achievements.
Moscow is a city with something for everyone whether it's summer or winter.
You might also like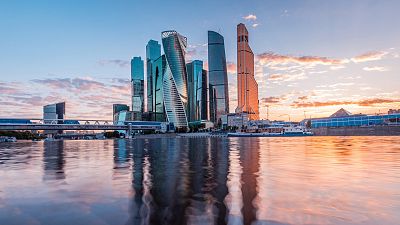 Why Moscow is a 'truly cinematic' city to explore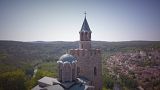 Tsarevets Fortress: The City of the Tsars
Nesvizh Castle: an architectural landmark of Eastern Europe in Belarus
AMD 199-999575 Wraith Max Cooler with RGB LED › Customer reviews
Customer reviews.
AMD 199-999575 Wraith Max Cooler with RGB LED
Customer Reviews, including Product Star Ratings help customers to learn more about the product and decide whether it is the right product for them.
To calculate the overall star rating and percentage breakdown by star, we don't use a simple average. Instead, our system considers things like how recent a review is and if the reviewer bought the item on Amazon. It also analyzed reviews to verify trustworthiness.
Top positive review
Top critical review
There was a problem filtering reviews right now. Please try again later.
From the united states, there was a problem loading comments right now. please try again later..
← Previous page
Next page →
Questions? Get fast answers from reviewers
Amazon Newsletter
About Amazon
Accessibility
Sustainability
Press Center
Investor Relations
Amazon Devices
Amazon Science
Start Selling with Amazon
Sell apps on Amazon
Supply to Amazon
Protect & Build Your Brand
Become an Affiliate
Become a Delivery Driver
Start a Package Delivery Business
Advertise Your Products
Self-Publish with Us
Host an Amazon Hub
› See More Ways to Make Money
Amazon Visa
Amazon Store Card
Amazon Secured Card
Amazon Business Card
Shop with Points
Credit Card Marketplace
Reload Your Balance
Amazon Currency Converter
Your Account
Your Orders
Shipping Rates & Policies
Amazon Prime
Returns & Replacements
Manage Your Content and Devices
Your Recalls and Product Safety Alerts
Conditions of Use
Privacy Notice
Your Ads Privacy Choices