What is Phantom?
Similar to how users connect to the internet via a web browser, cryptocurrency wallets allow users to interact with blockchain and their respective decentralized applications (dapps). Phantom is a wallet designed and built for the Solana ecosystem, enabling users to interact with Solana-compatible dapps such as NFT marketplace Magic Eden and DeFi protocol Raydium.
Phantom was founded in 2021 by software engineers Brandon Millman and Francesco Agosti and product designer Chris Kalani. The project achieved unicorn status of a valuation above $1 billion when it completed a Series B funding round in January 2022, reflecting the rapid growth of the Solana ecosystem in 2021.
The Phantom wallet is available as a web browser, compatible with Chrome, Brave, Firefox, and Edge browsers, and as a mobile app via the Apple App Store and Google Play Store.
In November 2022, Phantom announced it was partnering with Polygon to roll out multichain support for both Polygon and Ethereum .
Features and functionality
To get started with Phantom, users must download the browser extension or mobile app from the official Phantom website . Phantom is a self-custodial wallet, so the setup process guides the user through creating a password, as well as a recovery phrase necessary for recovering the wallet in the event of password loss.
The Phantom browser user interface is similar to MetaMask , a wallet originally developed for Ethereum. The default view shows a token list and buttons to deposit, buy and send crypto. The bottom menu allows access to features, including the NFT wallet, token swaps, and an overview of recent transactions.
Deposit crypto
Users who already hold SOL tokens or another Solana-based token can simply transfer their existing balances to their Phantom wallet using the "Deposit" function. Clicking the Deposit button will bring up a list of supported tokens, and once the chosen token is selected, the wallet will provide the account address along with a QR code to facilitate the deposit.
Phantom also integrates with third-party payment providers Coinbase Pay and MoonPay to enable users to purchase SOL or USDC via credit card, wire transfer, or major payment providers like Apple Pay. Clicking the "Buy" button will bring up the option to select SOL or USDC and the desired amount, and then clicking "Next" will show a list of supported payment options in the user's jurisdiction.
Phantom integrates with Raydium, a Solana-based decentralized exchange (DEX) , for users to swap Solana-supported tokens within the wallet interface.
The swap feature is accessible from the bottom menu. Users can click the icon with two arrows to bring up the swap screen. From here, the user can select the assets they wish to swap, and Phantom will calculate the best available price. Fees of up to 0.85% can apply.
Phantom has built-in support for Solana-based NFTs and collectibles, allowing users to view their NFTs from within the wallet interface. It automatically groups similar NFTs together to make it easier to find specific items.
Phantom also integrates with Magic Eden, a Solana NFT marketplace comparable to Ethereum's OpenSea , allowing users to manage their NFT listings on Magic Eden from within the Phantom wallet interface. For instance, a user can select an NFT from their Phantom wallet collection and list it for sale on Magic Eden. They can also opt to receive notifications via the wallet about bids from potential buyers.
The NFT features are accessible from the bottom menu. Users can click on the window icon and use the three dots at the top to select "Receive collectible." This will generate an account number and QR code to facilitate the transfer.
Staking SOL
The Phantom wallet allows users to participate in Solana consensus by staking SOL tokens to receive rewards.
To access the staking feature, there must be a balance of SOL tokens in the wallet. Clicking on the SOL balance will open a screen with an option to "Start earning SOL." The next screen will display a list of Solana validators to which users can delegate their stake under Solana's proof of stake consensus. Once a validator is selected, users will be prompted to choose the amount they wish to stake.
Compatibility with Ledger products
Phantom wallet integrates with Ledger hardware wallets for users to store their assets offline. To access this feature, users will need a Ledger hardware wallet and the Ledger Live app. Users can then connect their Phantom wallets from within the Ledger Live app and move their assets between hardware and software wallets.
Benefits of using Phantom
A key advantage of using Phantom is that it provides access to Solana's low-fee, high-speed blockchain and its ecosystem of dapps. It's quick to download, and user reviews generally find the interface easy to navigate and familiar to other crypto wallets.
Phantom is the leading wallet for the Solana ecosystem, with an active development team. While still a relatively new project, it has regularly released new features and integrations since launch to enhance its core functionality. Expanding support for other blockchains, such as Ethereum and Polygon will make Phantom more accessible to users beyond the Solana ecosystem.
Phantom provides a robust support service compared to many other crypto wallets, with dedicated FAQ pages and an integrated chatbot for other questions. There are also community forums for proposing and discussing new features. For Solana dapp developers, Phantom provides a library of developer documentation to facilitate integrating the wallet into applications.
Drawbacks of using Phantom
As a newer wallet focused on the Solana blockchain to date, Phantom doesn't offer the same extensive features and integrations available on wallets such as MetaMask (like and easy hardware wallet connection). As such, some people may find that parts of the Phantom user experience are lacking.
Further, until the project rolls out support for more blockchains, Phantom can only be used for Solana-based assets.
Phantom essentials
Phantom is a non-custodial cryptocurrency and Web3 wallet developed for the Solana blockchain
Phantom offers several features that complement the core wallet functionality, such as token swaps and NFT marketplace integration
Phantom offers advantages, including an intuitive user interface and comprehensive support; however, as a new wallet, it doesn't offer the same array of features as more established wallets
Ready to start your crypto journey?
More from M-W
To save this word, you'll need to log in. Log In
Definition of phantom
(Entry 1 of 2)
Definition of phantom (Entry 2 of 2)
bogie
familiar spirit
hant [ dialect ]
haunt [ chiefly dialect ]
materialization
fantasm
poltergeist
spectre
chimeric
fantastical
make-believe
mythic
Examples of phantom in a Sentence
These examples are programmatically compiled from various online sources to illustrate current usage of the word 'phantom.' Any opinions expressed in the examples do not represent those of Merriam-Webster or its editors. Send us feedback about these examples.
Word History
Middle English fantesme, fantosme, fantome, fantom "what only seems to have reality or value, vanity, illusion, apparition, falsehood," borrowed from Anglo-French fantosme, fantasme — more at phantasm
Note: For the etymological relation between this word and phantasm , see the note at the latter word. The spelling with initial ph- is a restoration from the Greek source.
Middle English fantom, from attributive use of fantosme, fantom phantom entry 1
14th century, in the meaning defined at sense 1a
15th century, in the meaning defined at sense 1
Phrases Containing phantom
phantom limb
phantom pregnancy
Dictionary Entries Near phantom
phantom circuit
Cite this Entry
"Phantom." Merriam-Webster.com Dictionary , Merriam-Webster, https://www.merriam-webster.com/dictionary/phantom. Accessed 16 Oct. 2023.
Kids Definition
Kids definition of phantom.
Kids Definition of phantom (Entry 2 of 2)
Medical Definition
Medical definition of phantom.
Medical Definition of phantom (Entry 2 of 2)
More from Merriam-Webster on phantom
Nglish: Translation of phantom for Spanish Speakers
Britannica English: Translation of phantom for Arabic Speakers
Subscribe to America's largest dictionary and get thousands more definitions and advanced search—ad free!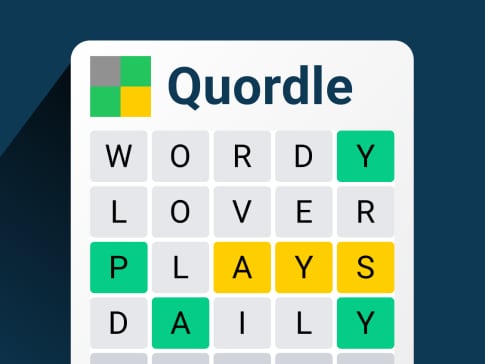 Can you solve 4 words at once?
Word of the day.
See Definitions and Examples »
Get Word of the Day daily email!
Games & Quizzes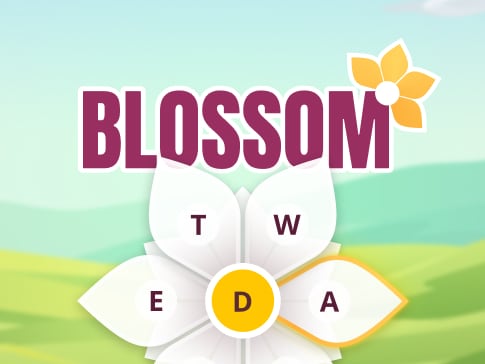 Something went wrong. Wait a moment and try again.
ESET Online Help
Phantom account Issue
Notification messaging related to the Phantom Account will differ depending on the situation.
• Security Tip: Set Up a 'Phantom Windows Account'
• Issue: 'Phantom Windows Account' Needed
If the Phantom Account is created and you mark your device as missing, ESET Anti-Theft will block access to your active user accounts to protect your sensitive data. Anyone who attempts to use the device will only be permitted to use the Phantom account. Phantom Account is a form of guest account with limited permissions. It will be used as the default system account until your device is marked recovered - preventing anyone from logging into other user accounts or accessing user's data. The Phantom Account helps ESET Anti-Theft recover your lost or stolen computer by monitoring its location and usage.
You can enable the Phantom Account now. Click Create next to Phantom account state in the Settings tab of the ESET Anti-Theft web interface.