Submit to Spotify Playlists
Free Music Distribution
Join Boost Collective
How to Start Your Ghostwriter Music Career: The Ultimate Guide
Here's how to start your ghostwriter music career, easily
Knowing how to start your ghostwriter music career will put you on the right track toward some huge growth in your music career!
Read this FULL blog... Guaranteed you'l l learn something new & useful.
When it comes to ghostwriting you're part of one of two sides.
You either agree with it or disagree - but I'm sure this article will change your opinion.
See, making money through music is every music artist's dream, but it's difficult to actually do...
Taking the ghostwriter music career path will lead to profit as a music artist!
Through your ghostwriter music service you'll earn enough money to invest in:
New audio recording equipment
Produce nice music videos
Better music marketing campaigns (ads ain't cheap)
A new Rolex watch (just kidding)
These benefits are just waiting for you!

3 Best Services to start Ghostwriting for free!
Let's turn you into a ghostwriter for music.
Top 3 music ghostwriting services:
Fiverr Ghostwriting
Soundbetter.com
Airgigs.com
Don't procrastinate, start now!
Tap any of the above services to begin hip-hop ghostwriting today without paying a cent!
An intro to music ghostwriting
In Music normally , you're credited for the tracks you make.
Music ghostwriters do not have this sweet luxury. You are not credited.
Normally you would think " damn, that sucks ", but there's a surprising twist to it.
Ghostwriter music is interesting because you're creating it just to give way.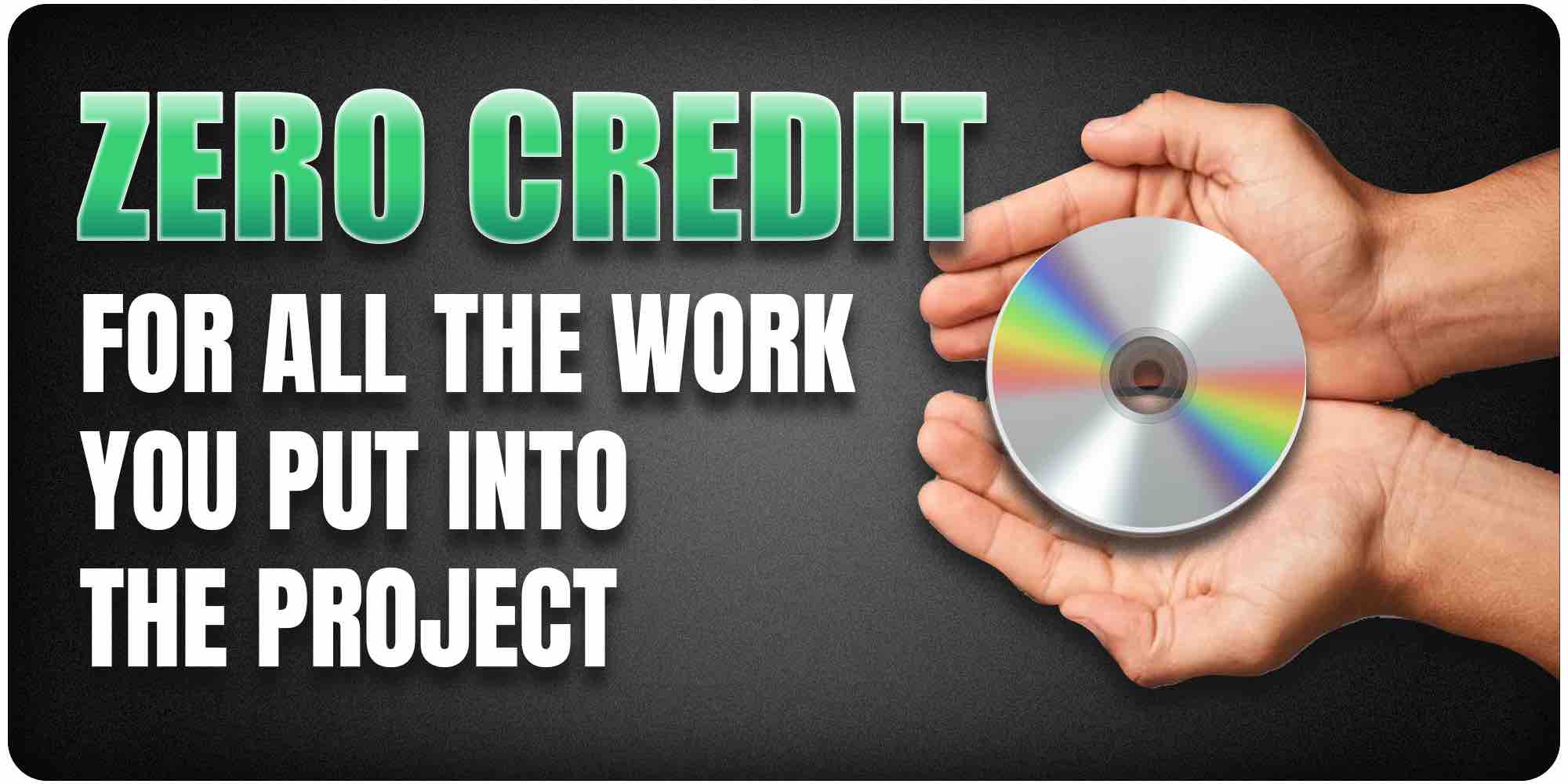 The music industry is hard, they said.
You're essentially putting the work out there just for somebody else's name to be slapped right on it.
And just like that - you officially became a music ghostwriter.
Feel like a scam yet?
A lot of music beginners don't even think of entering the ghostwriting music industry.
The Negatives Of Ghostwriting
There are a few negatives too...
When you ghostwrite you:
Can't develop your artist brand through ghostwriter music projects
Spend a lot of time on other people's projects
Are forced to keep your ghostwriter music projects involvement silent
These are all super legitimate concerns you may have, and I totally understand why.
Fortunately, there is a whole other side of ghostwriting.
Get ready for it to be revealed to you, and take your career to the next level!
How writing works in the music world
Let's look at the word "ghost".
Consider yourself as a phantom- you don't exist in terms of who worked on the project.
Think of The Wizard of Oz, controlling the stings from behind yet totally unknown to the outside world.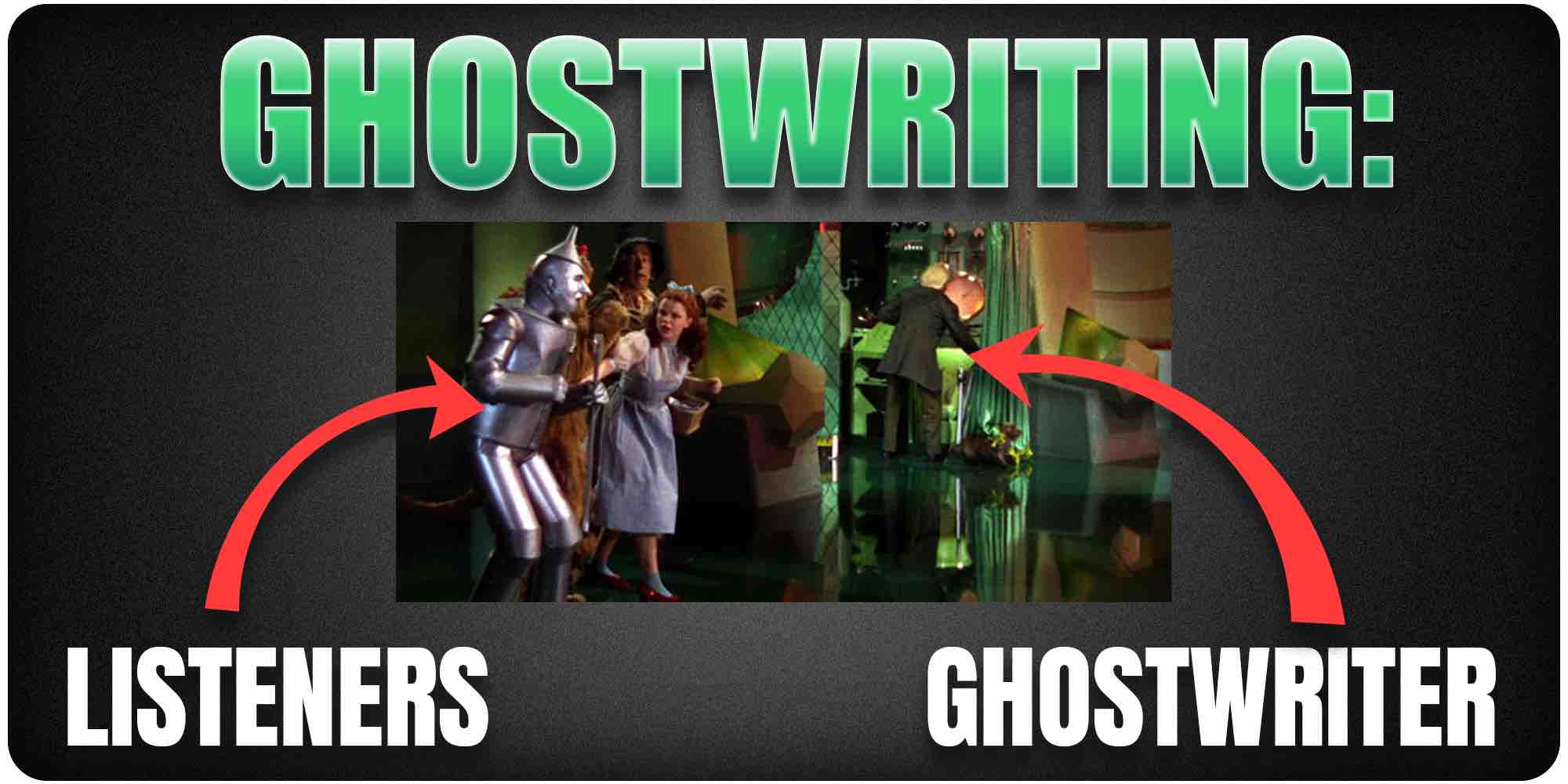 Most times you're hired as a music ghostwriter, and the project is later registered and copyright protected.
Ghostwriter music contracts state that you cannot legally mention your project involvement!
Can't write and tell.
This can benefit you as a ghostwriter.
You pretty much have a shield around your ghostwriter career in the music industry!
You're not obligated to mention it, not on the cue sheet 😉.
Ghostwriting 101:
Please note that not everybody can become ghostwriter music professional.
It's no regular entry-level position (and thank god too.)
To be a successful ghostwriter you need to have legitimate music production skills.
Truthfully, would you trust some unknown people with no catalog to mess with your track?
To start as a ghostwriter, you must join together a collection of your own works, your own songs.
This adds ghostwriter "street cred" and proves to your clients that you're the real deal.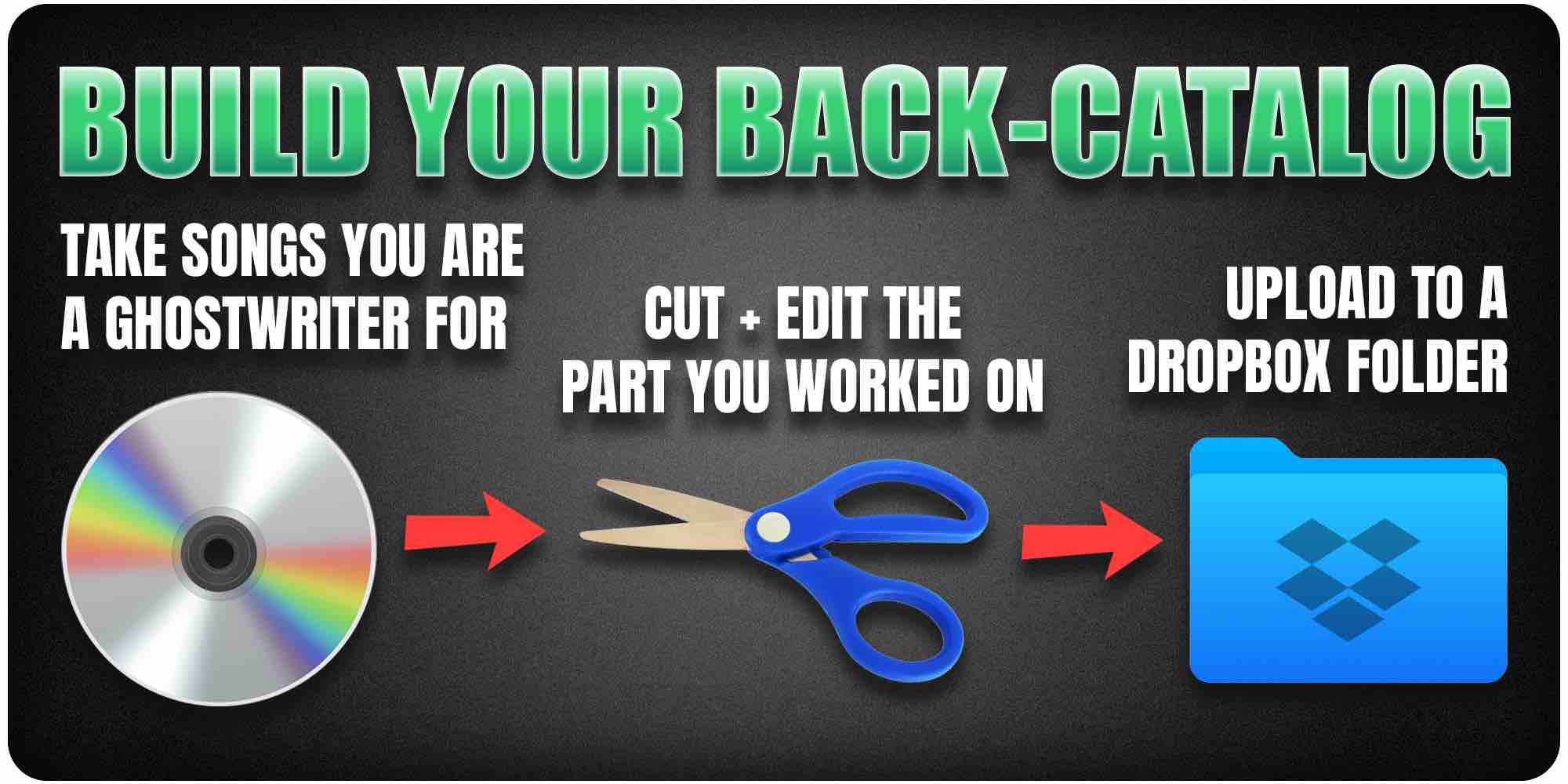 Ideally, have a Dropbox folder with snippets from your catalog.
Your clients can hear this.
Get your own music studio booth (for under $500)
This image above (with the portable music studio ) ☝️ is the BEST resource for musicians!
This little studio booth is ideal for use in tight quarters (dorms, rooms.)
The soundproof booth is useful for reducing echo and other background disturbances
The end result is perfectly dry and clear vocals
You save thousands in studio time and specific equipment

Ever since my producer bought one of these... Life became 100x better.
Just tap here to learn more - this might just be for you!
Ghostwriting: Remember The Basics
In ghostwriting, no matter how skilled or experienced you are, the main focus is not on you.
It's the project that you're working on.
Focus ONLY on getting it to the next level with your skills.
You must be able to disconnect yourself from your own music styles, then connect to the client's project.
This is a skill that gets better over time, so don't worry if you're having issues at the beginning.
are your music skills needed?
The first and probably the most obvious questions you're probably asking are
Why would anybody need ghostwriter music in the first place?
Doesn't ghostwriter music take away from artistry?
Is the entire project a cheap sell-out to the industry?
Think of ghostwriters as invisible song managers.
Writing help doesn't mean that the project isn't yours.
Kanye West's projects join HUNDREDS of composers/writers collaborating.
Without it, he would not have been even half as great as he is.
You don't become a billionaire without help!
Sure, he credited the writers but it doesn't change the fact his music is written by other composers.
The music ghostwriter simply helps develop upon what is already there, not create something brand new.
Would you be against the idea of a music artist having cover art designers and video editors?
You need to think of that same approach when you research being a ghostwriter.
why would someone hire your ghostwriting?
Music artists can grow too big for their own good, as odd as it sounds.
4 reasons ghostwriters are needed:
They travel too much
Labels pressure them to release more music
Excessive writer's block
Creativity suffers as lifestyle changes
The smart thing to do is invest some money into a ghostwriter music service.
Just look at Drake for example:
Drake would hire ghostwriters to complete his project's cue sheets.
The results?
Artist of the Decade and hundreds of awards.
It pays to pay for writing help.
ghostwriters help push a legend's name
This is a bittersweet reason to become a ghostwriter.
When a legendary music artist dies, there is still unreleased music.
As a final project, labels/publishers push this out to fans.
Just search XXXTentaction, Pop Smoke, and Michael Jackson for examples.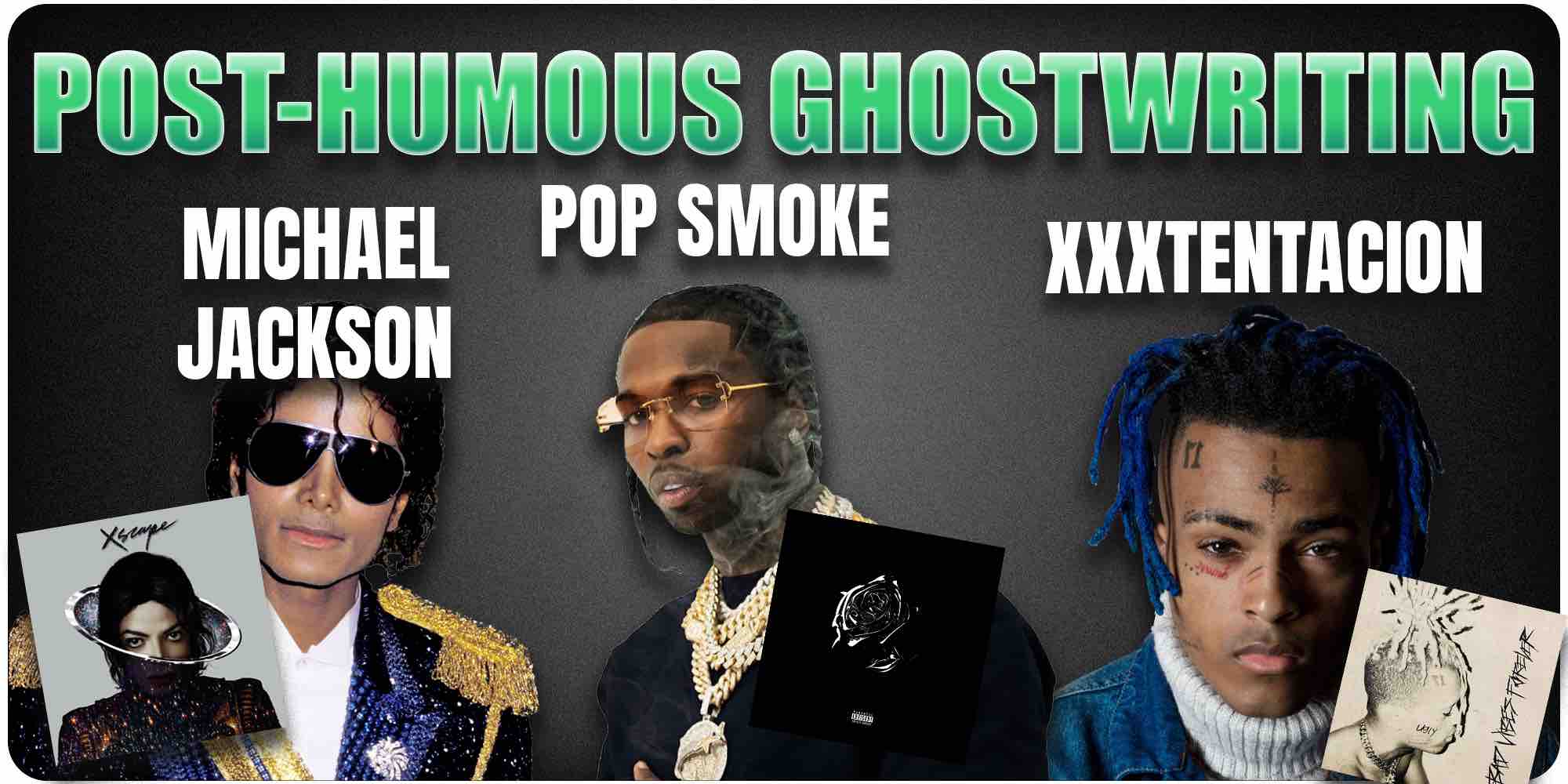 It wouldn't feel right to credit the ghostwriters on post-humous albums.
Do you justify ghostwriting here?
By acting as ghostwriters, you pay homage to these prestigious careers.
Labels can Hire You for ghostwriting services
This one is a pretty obvious marketing tactic..
Labels, publishers, and music artists want to hire you as a ghostwriter to crack out as many good tracks.
This pumps up their streams and brings in revenue - you can't miss this opportunity!
How else do you think 20+ song deluxe albums come out?
The idea is that some of the songs will stick and bring in long-term royalties.
Music artists need to cash in their 15 minutes of fame by releasing when they're hot!
The more product (songs) there is out there, the more potential sales.
This alone pays for the cost of hiring you as a ghostwriter.
It's honestly a money-making factory.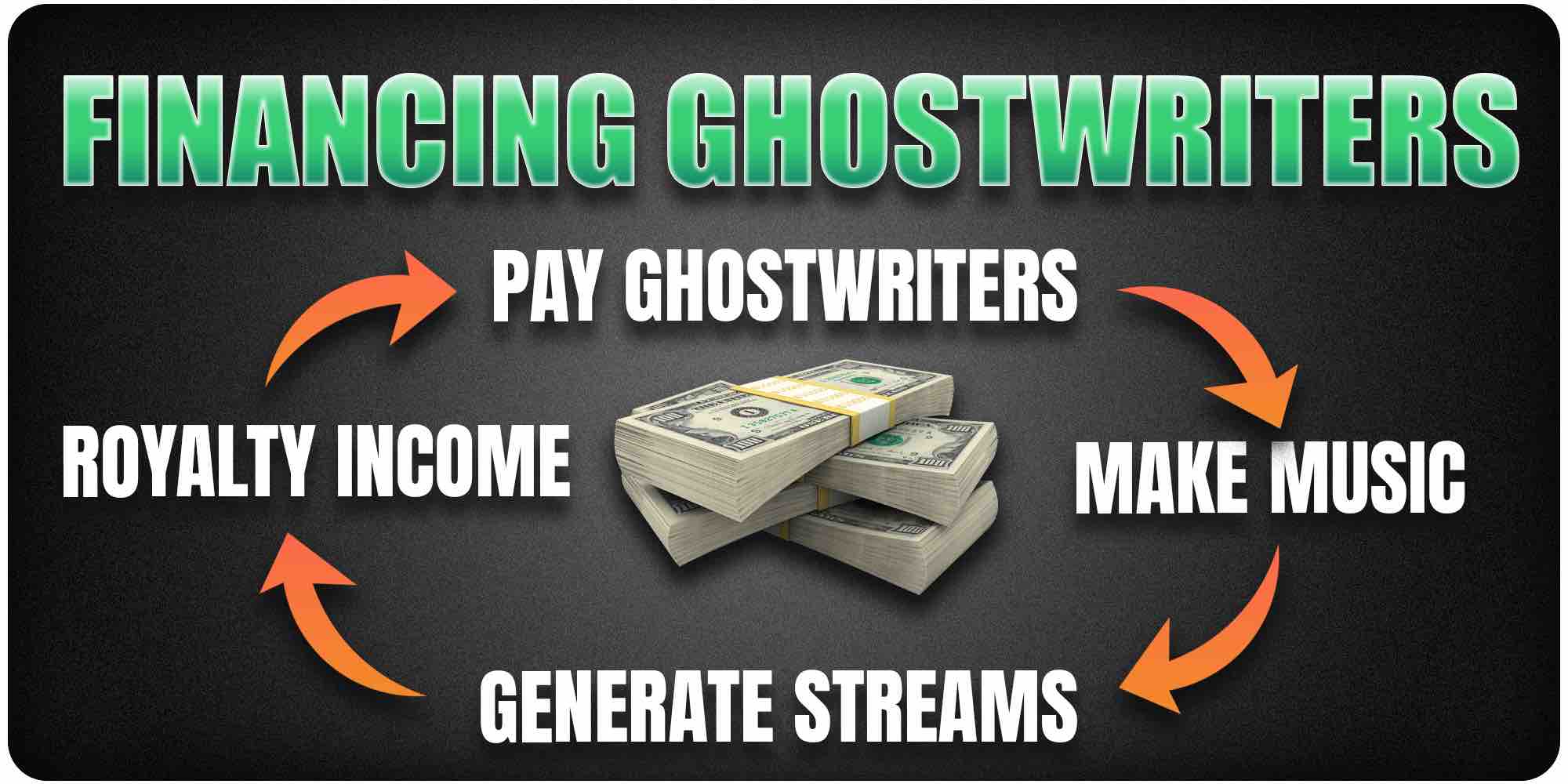 Different styles of music ghostwriting
Don't take the name ghost "writer" too literally.
A lot of your ghostwriting gigs won't necessarily have a pen, paper, and words involved.
Different styles of musicians are considered ghostwriters:
Ghost producers
Vocal artist professionals
Mix engineers
Knowing which style you want to be will help you out a lot.
#1. Being A Lyricist
This is the most famous (and hated) style of being a ghostwriter. .
It is a very common occurrence in the music industry, but it's a kind of "taboo" thing to talk about openly.
Think of the Quentin Miller and Drake situation for a great example of this and how it can be done.
Hip-hop culture is about "being real" so fake lyrics are frowned upon.
If the hip-hop lyrics are good though, people will buy.
Lyrics require a lot of creativity to start!
#2. Ghostwriting As A Beat Producer
Super common, yet super overlooked. .
You always hear of producers putting beats for sale to music artists for a flat fee...
Where are the producer's credits?
Exactly -not mentioned.
It's so common though that the vast majority of people don't even realize that it is a form of ghostwriting.
You pay for the lease and you're good to go!
#3. Vocalists
Vocalist studio work is considered "work for hire."
Here, pay is sent for hours rather than the end product.
Due to this, I would 100% consider vocalist ghostwriters by the type of work.
You don't have to look very far to see this type of ghostwriting, just think of top Hip Hop and electronic music songs with a vocal hook.
Often, the singer isn't mentioned once.
Benefit #1: Get Paid Nicely As A Ghostwriter
At the expense of your lack of credit, you can expect high pay..
This can be a great advantage if you want to experiment with working with other genres.
You're getting paid to learn (the music still has to be good though.)
Clients are loyal for the most part.
If there is chemistry, they'll keep you. Yahoo, long-term clients!
Benefit #2: Ghostwriter Network Benefits
You're going to be connecting and communicating with various artists in the ghostwriter field..
You may rub shoulders with industry players without even knowing!
As you get more deals, expect to meet bigger clients and receive many more referrals.
It's a perfect situation - referrals run the music industry.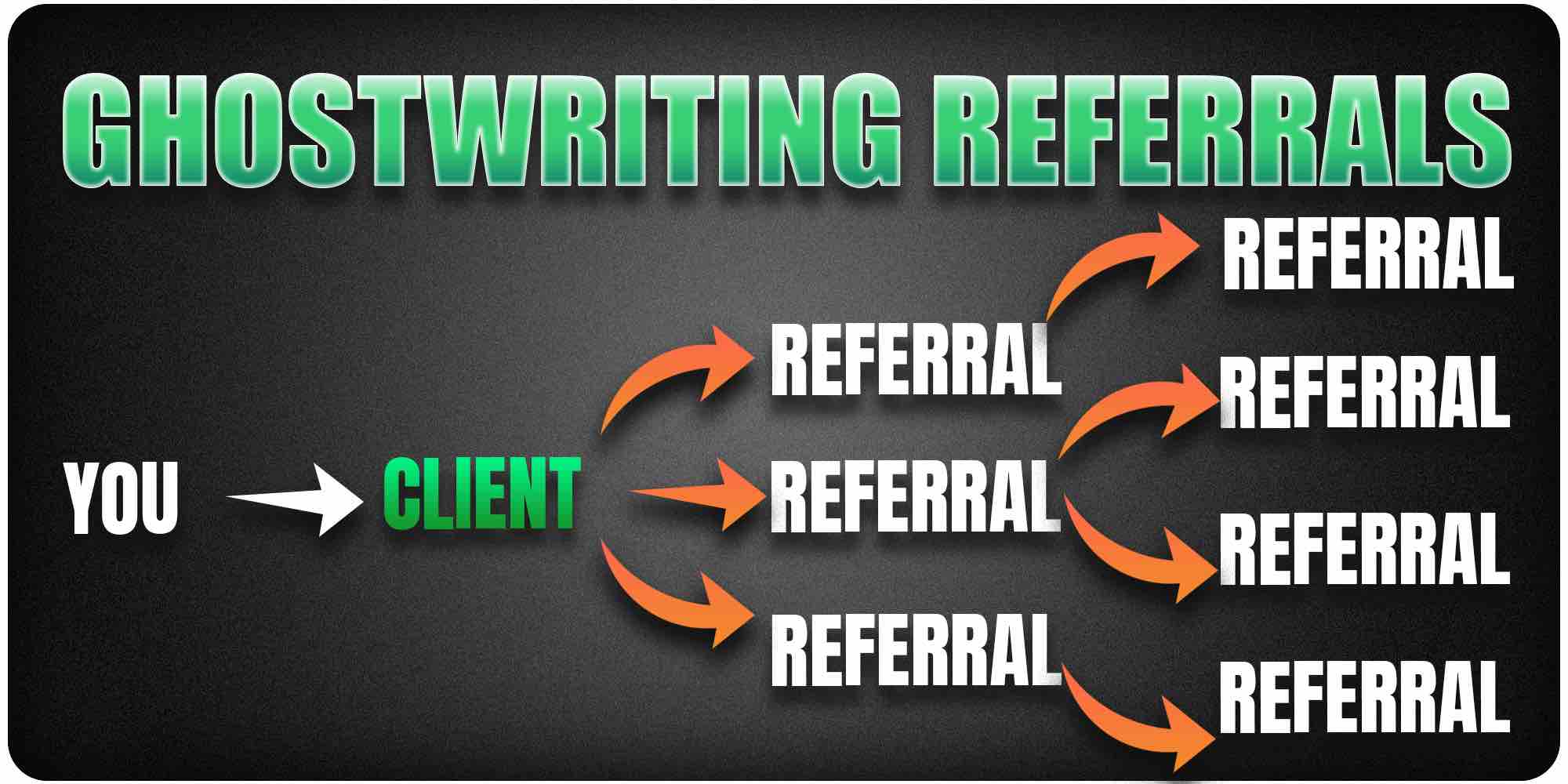 These experiences can give you a clearer picture of where you fit in the music scene.
Now that you have these friends and connections, you'll succeed when releasing your own music!
securing a ghostwriting music job
Are there many ghostwriter music jobs available?
You'd be supposed how big the ghostwriting industry is.
If we're only speaking just on record labels , there are millions of dollars flowing to ghostwriters every year.
Securing a decent ghostwriting music job can set you up for life…
It's not easy but if you put in the work then there are music ghostwriting jobs waiting for you.
Are You Good Enough To Start?
This is something only you will know best..
Have a sense of what your written skills are.
If you can't believe in yourself then don't expect clients to believe in you.
Offer free ghostwriting gigs first until you feel comfortable charging.
Make sure your ghostwriter catalog is updated frequently.
How To Land Your First Few Clients
The first rule of thumb is pitching to people that you already know. .
4 steps to landing music ghostwriting gigs
List down a bunch of different artists you know
Reach out and let them know of your ghostwriting service
Work for free for a project or two
Ask your network for referrals
Instagram DM is your best friend when it comes to networking.
The more people you know then the bigger the pool of potential clients is.
You may also want to see if you can get featured on SoundBetter for Lyric Songwriters for hire !
Pricing Your Ghostwriting Services
3 factors in your music ghost-writing charge amount.
Your placements
Your experience
Your catalog quality
Charge appropriately to how much you know and the service you can provide.
Pro tip: always make sure to write a legally binding contract for all of your ghostwriting deals.
This ensures that both parties live up to expectations and are legally protected.
Every artist needs a music attorney - don't miss this!
How To Write A Contract
Larger artists already have lawyers and contacts..
The contract should clearly state exactly what your role and contributions will be.
Sometimes, you can charge a 50% retainer of your earnings for the project and then the remaining 50% once you completely finish it.
This reduces the chance of them straight-up not paying you .
Keep in mind that not every artist will try to swindle but you can never be too careful.
Business is business - you should manage to research more information to know what's happening.
If you are making the track from beginning to end with all your original ideas and work put in you can expect to charge more.
On the flip side, if you only have a few verses then don't expect to charge too much.
Remember that the price can either come from the final product, or hours put into your service.
Generally, artists that use ghostwriters are connected to each other due to having similar service needs.
Making A Website For Your Services
Data and analytics is everything in marketing..
Sadly, Twitter data isn't that helpful for targeting interested clients.
Websites are better because you can take Shopify payments for your services, as well as log analytics.
You can sign up for FB pixel to re-target site visitors and close more deals!
Labels watch this kind of stuff, it makes you look more professional than simply using Twitter.
Getting Started: The Process
Our Boost Collective Instagram is living proof of connections that can be made.
Optimize your Instagram, Twitter, and Facebook profile data so that it mentions that you are a ghostwriter.
This can easily attract interested clients and develop your ghostwriter career.
"I don't want others to know that I'm a ghostwriter", Is that on your mind?
Even though it's discreet, it's one of the music industry's most profitable jobs.
Don't worry, you can simply create a second brand under a different persona and do all of your ghostwriting through that.
Twitter is effective for finding clients to market your services.
The benefit is that it keeps you confidential and makes sure there is a separation between brands so the ghostwriting brand can prosper.
Here are easy steps to getting this down
Write an outline of the client's brand and sound on a document
Make your recording in the artist's style
As you continue ghostwriting continually refer back to the outline
Make sure that your created music is properly merged
Once finished, go back and do one final check before submitting it to the artist.
By following these steps you will evolve from a ghostwriting newbie to a grandmaster.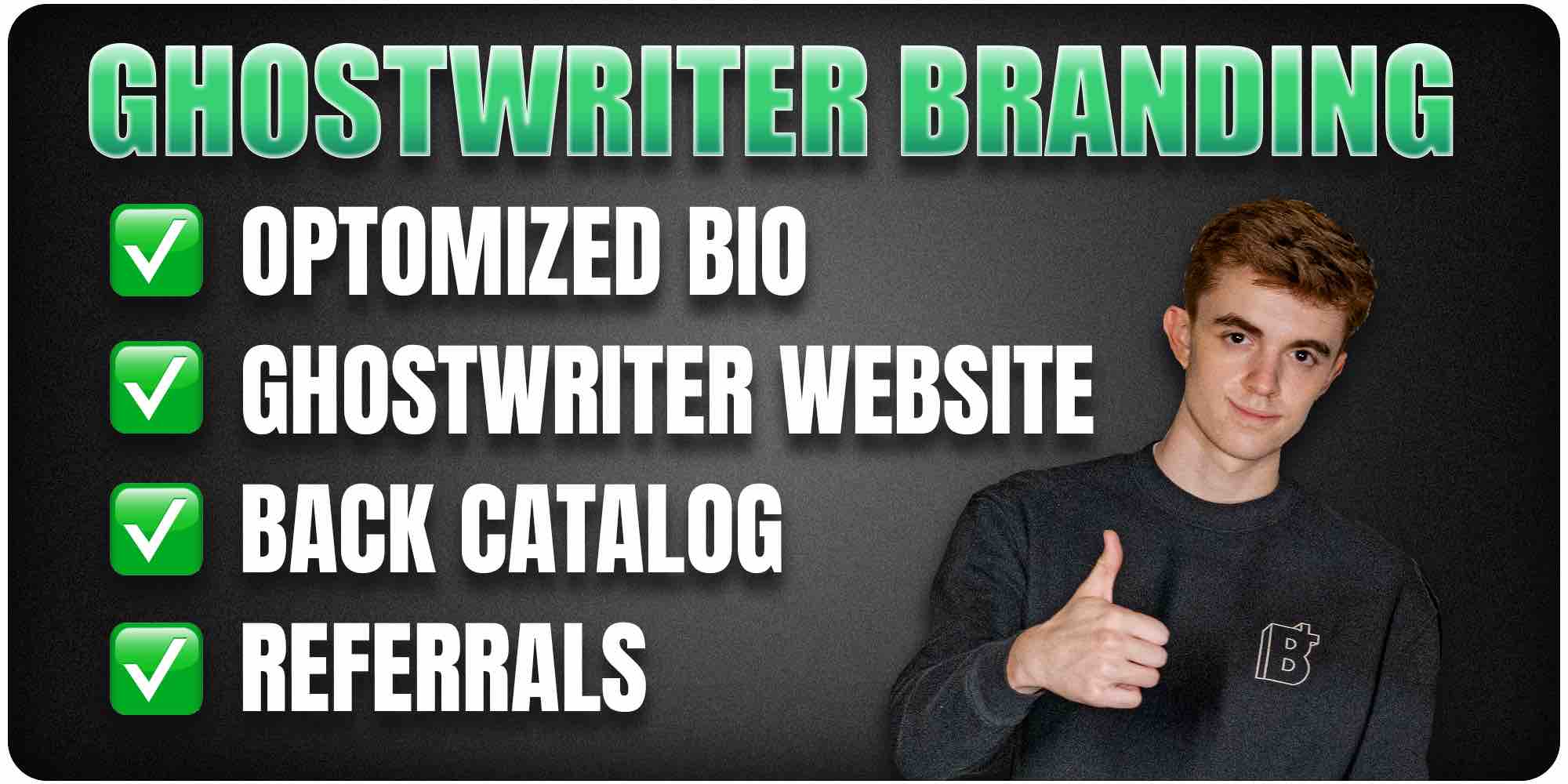 I hope you now know how to start your ghostwriter music career!
Join The #1 Platform For Music Artists.
We're starting a revolution - and putting music artists (like you) first.
Boost Collective is a free-forever music distribution platform . Upload unlimited releases to 150+ stores and platforms and keep 100% of your earnings.
You'll also get free playlist promotion, cover art creation, and much more!
Join Boost Collective for free here .

The platform that actually gets you heard .
Unlimited free distribution. Music promotion on autopilot . Growth Opportunities like editorial placements , DSP pitching. Request to Join Now 👇

October 27, 2021 , articles
How to become a ghostwriter for music and start your new career
Photo by Premkumar Masilamani on Unsplash
The music industry includes a wide range of professions. Over the last several years, an increasing number of people have gotten interested in learning how to become a music ghostwriter. Ghostwriting is an example of a career that is sometimes missed by those who want to work in the music industry. However, if you don't mind learning how to become a ghostwriter for singers, it may be a fantastic chance. You don't have to be a well-known artist to work in the music industry. Despite the fact that singers and rappers are the names and faces connected with songs, many of them hire ghostwriters to assist them to develop their ideas. If you have a talent for songwriting but don't want to publish your songs for any reason, ghostwriting is an excellent option.
Ghost writers music career specifics
Many ghostwriting jobs will not require you to use a pen, paper, or words. Ghostwriters may be artists of several musical styles:
Professional vocalists.
Mix engineers.
Surprisingly, but most professional ghost writer music creators can't just write a song, submit it to their favorite rap or hip hop, and then relax enjoying the rewards of their efforts. As with any other job in the music industry, becoming a ghostwriter songs requires lots of work and demands planting the seeds early in the hope to get a harvest later.
The initial step in your setup as a ghost writer music industry is to develop a portfolio of projects that you've already written. You might accomplish this by building a website and placing your work there in order to share it with others. Networking is the next fundamental step in your ghostwriting music career. In short, this is the process of contacting other industry professionals who can assist you in your endeavors or may be interested in your creative products.
It's essential to realize that everyone in the music business is in the same position. They must all network and seek out like-minded individuals who can provide them with valuable ghost write music services. The advantage of the digital world is that you can simply do it from the comfort of your own home. Searching the Internet for email addresses and contacts of individuals you'd like to work for is an excellent approach to do this. For example, if you admire famous hip-hop performers, try to search and find contact information of their management team.
Next, seek a vocalist with whom you'd want to collaborate and make contact with a representative from their record label. Continue this procedure, adding each contact to a list, until you become ready to contact them and offer your ghostwriter music industry services.
The definition of what is a ghostwriter in music
If you look at the creators of many well-known songs, you might be astonished to discover completely strange people. These individuals are known as ghostwriters, and they work behind the curtain to create songs for performers. Many successful musicians started their careers by ghostwriting hits for other artists, rappers, and bands. It's a terrific method to enter the music business while also being compensated for your talent side. In certain circumstances, ghostwriters may represent a team of songwriters who collaborate to create musical content. Also, ghostwriters may work alone and send their creations to publishers, record companies, or the singer directly.
You may have a professional future as a successful ghostwriter for singers and rap artists if you have a clear understanding of what is a ghostwriter in music, devoted to your work as a composer, and ready to invest your time and efforts. The essential thing is to first ensure that your product is of extremely good quality. When you've completed a work that you're proud of, apply all your abilities to networking. There are no correct or incorrect ways to sell your skills, as long as you stay in touch with individuals who can help you get a job.
Why and how to find a ghostwriter for music
As strange as it may sound, musicians sometimes become too famous for their own benefit. Here are several examples:
Publishers put pressure on them to put out more songs.
Extreme writer's block.
They travel far too frequently.
Creativity diminishes as a result of lifestyle changes.
Investing in a ghostwriter music service is a wise decision causing them to seek ways how to find a ghostwriter for music. This can be done using special online services, as well as other network tools available.
Famous ghostwriters music benefits
Working as a ghostwriter, your goal will be to create a product that satisfies the customers' requirements, which can be a difficult task at times. If the work you've previously spent hours building isn't up to their requirements, you may need to modify it or even recreate it from ground zero. Is this work even worthwhile?
However, you might be amazed to learn that ghostwriting labor can be quite fulfilling and satisfying in a variety of ways:
Ghostwriting may be lucrative. If you have the proper contacts, you can make some serious money.
This is a career that provides you with a lot of flexibility. You can accomplish your job from almost any place if you have a laptop and a stable Internet connection.
Another factor why you could pursue this career is if you enjoy writing and like music but singing or playing musical instruments is not your strong side. Although, if such is the case, you will definitely need to join forces with other composers and musicians to create your tunes. Make sure your business is organised from the day one. Professional website and appereance, invocings, contracts and templates, client management system.
We are welcome you to check Workee and our professional solution for small business owners and professionals. Check more at Workee .
Excited to try it out?
Sign-up to Workee today!
Excited to start with Workee? Schedule a demo with our Manager!
Keep updated about latest industry insights and subscribe to our newsletter
Perfect for
HIPAA Compliant
PCI Compliant
SSL Encryption
This site uses cookies. By continuing to browse the site you are agreeing to the use of cookies.
How To Become A Ghostwriter For Singers, Rappers And Music Artists In The Music Industry
That's why I think it's funny when people say, "there is no money in music".
If there's no money in what you're doing , you should either find a new discipline, or find a different approach!
Don't take this the wrong way – it takes time to build a career and make money in any capacity. But if you're serious and committed about finding your niche in the music industry, you will find it, and the money will follow as you get better at what you do.
Ghostwriting is just one example of a role that's sometimes overlooked by people who wish to be involved with music in some capacity. But it can be a great opportunity assuming you don't mind "working in the shadows".
Here's how to become a ghostwriter for singer and rappers in the music industry.
But first, if it's your aim to do music professionally, you'll want to check out our free ebook while it's still available:
Free eBook: Discover how real independent musicians like you are making $4,077 - $22,573+ monthly via Youtube, let me know where to send the details:
Singers, Why Become A Ghostwriter?
It may seem like a strange thing to want to become a ghostwriter. After all, you're basically writing for others and not getting any credit for your best work.
And when I say best work , I mean it! As a ghostwriter, your responsibility will be to provide a product that meets the client's expectations, and sometimes this can be a serious challenge. At times, you may need to revise work you've already spent hours developing, or even rebuild it from the ground up if it's not up to their standards. So, is the job even worth it?
Well, you may be surprised to find that ghostwriting work can be quite rewarding and satisfying in a lot of ways.
For one, ghostwriting can pay well. I've done quite a bit of ghostwriting and freelance writing myself, some in the music industry, some not. Writing has been a huge part of how I've earned a living in the last six or seven years. I'm not sure where I'd be without it. It is possible to make some serous coin if you've got the right contacts.
For another, ghostwriting can be a very flexible job. If you have a laptop and an internet connection, you can do your work from just about anywhere. Don't take this to mean you won't need to set up a home office or that you'll always be able to do what you want to do when you want to do it. But some flexibility is usually par for the course, and so long as you don't abuse it, you'll learn to love it.
As for not receiving credit for your work, true, your name may not appear in the liner notes of any albums, even those that hit it big. But that doesn't mean you can't build your reputation as someone industry people can trust to write great lyrics. You can get more work by supplying your existing clients with great work and building your profile. That's how connections are created.
Another reason you might consider this profession is if you love music, and you enjoy writing, but you can't sing or play an instrument. But if this is the case, you will likely need to collaborate with other musicians and/or composers to produce your demos. Demos are incredible marketing tools, so you should be building your cache consistently.
Rappers, Work On Your Writing Skills
Sure, there isn't much to a song like Rihanna's "ROCKSTAR 101" (I'm not much of a fan myself). The point is that someone still had to write it! And to write it, they had to know what the artist was about, what audience they were speaking to, and what content would resonate with them.
So, when you're writing songs, it isn't just about clever metaphors and a play on words. If you're planning to make a living ghostwriting, you're probably going to have to know how to write in a variety of styles – simple and complex – and be able to adapt based on what works for the artist and audience.
Bottom line – you need to put in your time. You're going to need practice. Anybody who's good at what they do had to put in some serious hours to get to where they're at.
I remember spending lunch hours, breaks, and even class time (not recommended) in Jr. High and High School filling binders with countless pages of lyrics. I wrote a lot of unusable junk! But at least I was teaching myself how to rhyme, structure a song, create flow, and put my thoughts down on paper. I didn't do this because anyone told me to – I did it because I was compelled to!
Likewise, if you truly have the desire to do something, you will just do it. I won't need to tell you to practice – you'll just go and practicing anyway, and nobody will be able to stop you.
Similar to how I produced a lot of junk early on, you'll write a lot of garbage too, especially if you're just getting started. It's okay, just stay with the process and be patient. You will improve, you will be recognized, and work will come your way.
Keep Your Inspiration Queue Full
We all have those "aha" moments when suddenly a hook comes to us. It could happen in the shower, while driving, or even while you're doing your dishes.
But if you rely too much on those moments, you're going to have a hard time creating a steady stream of work. If you want to be a professional ghostwriter, you must be able to produce at a moment's notice, or at some point you'll be crushed by deadlines.
So, how do you stay inspired? By consuming a steady supply of information.
You can study the top 40 charts, listen to different styles of music, engross yourself in poetry, read books, and even explore related or non-related fields and industries. Let me put it this way – you'll probably be doing a lot of active reading, listening, and note-taking. By the way, I would suggest keeping a notebook or a note-taking device with you at all times. You still want to capture inspiration as it comes.
So, before your work demands it of you, you should start filling your inspiration queue, so you won't ever be at a loss for words. There are many ways to express yourself, and you may end up relying on tried and true tricks at times (especially when you're tired and you've still got more work to do), but if you keep reading and listening, you will keep discovering new ways of saying what you want and need to say.
Get Established As A Ghostwriter
I've talked a little bit about building your reputation and client base already. As you can imagine, getting your name out there will become an important priority and responsibility of yours, because until people know what you offer, they can't hire you to do it!
It seems ironic, because a ghostwriter basically works in the shadows of the industry. But the importance of being known, liked, and trusted won't take a backseat to your skills as a writer, virtually ever. You still must make people aware of your services.
I think when I talk about networking, many people cringe or shrink away because they think they need to meet everyone under the sun to be successful. That's not the case.
I have about nine people in my life that bring me work – some consistently, some only on occasion. And, trust me – I didn't even have that many contacts at the start. But those are all the contacts I need now to help me make a living (and beyond). Core contacts can easily branch out into others, and you can find more work through them if you just stay consistent and do good work.
As it has been said before, if you take care of the "why", the "how" presents itself. Still, here are some ideas on how to network and establish yourself:
Build your website . Showcase your writing skills on your blog, share about your services, give people a way to hire you and pay you immediately. Remember to market yourself specifically as a ghostwriter.
Develop your social media presence . Your social media presence should be an extension of your website. Take your blog posts and share them out. Use quotes and testimonials to build credibility. Engage with visual content, such as pictures, infographics, and videos.
Make demos . Set your lyrics to some great music. Connect with some musicians, and get them to help you with the music if you can't do it yourself. Build your cache so you have songs you can pull out at a moment's notice.
Go out into the world . You probably don't need to be told where – attend concerts, open mics, industry events and conferences, and so on, and shake hands. Don't worry about trying to get something out of every interaction. Sometimes, just showing your face can make a big difference.
Deliver On Your Promises To Music Artists You Work With
If you burn bridges, fail to meet deadlines, or your clients find you hard to work with, you're not going to get much repeat business, and eventually your reputation – and thus your bank account – will suffer.
In business, the best strategy is always to under-promise and over-deliver. As much as possible, make it your goal to action this mentality.
Sometimes, this might mean turning clients away when your roster is already full. At other times, it could mean getting up early or staying up late to get some work done. If you're willing to do whatever it takes, you should never fail in delivering on your promises.
People like working with those that can be counted on. If you're reliable and on time, 50% of the game is already won. The rest is up to you – maintain a positive attitude, and get your work done.
Take Care Of The Practical Details
There are a couple of things that would be good for every ghostwriter to do to ensure their work is protected. Here's what I suggest:
Join a PRO . Join ASCAP or BMI if you're in the States, SOCAN if you're in Canada. They tend to offer a lot of resources that can help you navigate the complexities of your career, and will collect royalties owed to you besides. Register your songs to ensure you get paid.
Copyright your music . Even as a ghostwriter receiving no credit for your work, you are still the rights owner of the music you write, and are owed certain royalties when it is used. So, protect your work by copyrighting it.
It's possible that the nature of the contracts you get will dictate different terms. Only sign agreements that seem fair to you, and if you're not sure, get some help from an experienced entertainment lawyer.
Otherwise, it's good to maintain control over your work and maximize your earnings as much as possible.
How To Become A Ghostwriter For Musicians Final Thoughts
Lots of people need songs written. It might seem surprising, but many mainstream artists do not write their own tunes. Many are the handiwork of a skilled ghostwriter who is fully aware of the artist's persona and the audience they appeal to.
You, too, may have the opportunity to work with big names if you're good at what you do and build a positive reputation for yourself.
The main thing is to love music. If you love it, there's a better chance you'll stick with the craft and keep progressing. If you don't enjoy your work, your chances of getting somewhere aren't as good. Ghostwriting isn't for everyone, but it might be for you. You won't know unless you try.
P.S. Remember though, none of what you've learned will matter if you don't know how to get your music out there and earn from it. Want to learn how to do that? Then get our free '5 Steps To Profitable Youtube Music Career' ebook emailed directly to you!
Similar Posts
How To Fund Your Music Career Doing Music Related Jobs
Ok, so today we're going to talk about how to fund your music career. If you've been in this game for a while, you'll know that making music isn't cheap. Costs constantly arise, such as buying studio time, the cost of equipment and instruments, and investing in your music marketing education. If you've got a…
How To Get Into The Music Industry With No Experience (Including Some Jobs You Can Do)
The music industry is a fragmented and diverse world made up of executives, managers, publicists, musicians and everything in between. There are labels and talent agencies, PR and tech companies, Performances Rights Organizations and internet radio stations, social media platforms and specialized apps and many other types of organizations and businesses. Finding your place in…
Should You Quit Your Job To Do Music? Arguments For And Against
Question: Should I quit my job to pursue my dream music career? In this article we will look at reasons for and against quitting your day job to pursue music. At the end, I will give you my personal thoughts on the matter, and a solution that could give you the best of both worlds….
4 Types Of Paid Singing Jobs Which Could Boost Your Income
I'm sure there aren't many singers who would turn down chart positions and a full time living from their songs. That said, it's not easy to get to this stage, and it can often take a while till you're earning even a part time living from your music. Did you know though that you could…
How To Get A Job At A Record Label
There's more to the music industry than just being an artist. The music business is a big industry, generating more than $130 billion annually. And if you're thinking of moving into the business side of music, I can't blame you. Sure, it can be an unstable industry, but it's definitely not as unstable as being an artist….
11 Careers In Music You Could Get Into
Being passionate about music and wanting to have a career in music can be discouraging at times – everyone knows how hard it is to make a go of it as an artist. It can even feel impossible at times. That doesn't mean you should be discouraged. There are many, many jobs in the music…
My name is Calief. I'm a great writer, however I sing and I rap. Most people know me for rapping though. But I would love to be a Ghostwriter. I've always kind of wanted to be a Ghostwriter and like you said it's kind of overlooked and I never want to put my best work out there but at the same time. I would love to earn money from ghostwriting because right now I'm not earning any money from music, so I would love to ghostwrite. I am a very great writer I make great songs, R&B and hip-hop. I'm a very creative rapper and singer. Anybody in the industry would love my music if I wrote for them. I'm not doing any capping or just talkin to try to get you guys to contact me. I'm really the message I bring.
Thanks for the article, David! I do have a few follow-up questions, if you'd be SO kind to email me. Does a ghostwriter need any kind of representation? Like I don't know, an agent or something? I've been writing for a long time but have finally decided to try to make a career of it. I'm a female and would prefer to write for female rappers but they are honestly much harder to come by, especially successful ones. So I'm wondering if a third party might be helpful with this. Thanks so much in advance!
Comments are closed.
FOR ARTISTS, BY ARTISTS
About ghostwriter music.
Ghostwriter is an independent music library with locations in Los Angeles, CA and Nashville, TN.
With a staff of in-house custom composers as well as a network of trusted out of house composers, we create original music under the Ghostwriter Music label for all forms of advertising. Our music has been placed in some of the most anticipated film campaigns, advertisements, promos, video games, TV shows .
Along with serving our client's custom music needs, we focus on producing premier industry releases.
Our Solutions
Music Catalog
Ghostwriter has a catalog of close to 3K unique tracks across all different genres of music that are perfect for your project. 
Working with some of the best independent artists and composers around the world, Ghostwriter has cultivated an impressive and talented roster to create unique tracks with the guidance of the GW production team. 
Custom Music & Sound Design
One of the staples of Ghostwriter's unique music agency offerings is its years of success in creating custom music for media. 
The biggest trailers, advertisements, or PSA we've made it. With an army of talented composers being shepherded by a talented staff we can create the perfect track to bring your project to life. No genre is too difficult and hell we've even covered an album full of Kiss tracks. 
Music Supervision
Let Ghostwriter bring your project to life. With our staff of music supervisors and custom music producers, we can assure your project will stand out from the rest.
 From hand selecting songs from our catalog to customizing a track, the music will bring your project to the forefront. 
Recent Work
Barbarians: Season 2 | Official Trailer | Netflix
Blue's Big City Adventure | OFFICIAL TRAILER | Paramount+
WENDELL & WILD | Official Teaser | Netflix
Violent Night – Official Trailer
Pennyworth: The Origin of Batman's Butler Season 3 | Official Trailer | HBO Max
WENDELL & WILD | Official Trailer | Netflix
ANDOR | A Disney+ Day Special Look
Spirited — Official Teaser | Apple TV+
Sneak Peek | Marvel Studios' She-Hulk: Attorney at Law | Disney+
Till (2022) – U.S. TV Spot ('history')
Andor | Official Trailer | Disney+
What is Gotham Knights?
Meet Cute | Trailer
The Greatest Beer Run Ever — Official Trailer | Apple TV+
I WANNA DANCE WITH SOMEBODY – Official Trailer (HD)
Robbing Mussolini | Official Trailer | Netflix
Featured Artists
Cheyenne Jolene
Whisper War
Matt Mackey
Julie Lavery
The Running Mates
New Releases
Bloodline (Single)
Singularity
Stamina (Dread Pitt)
661-388-4488.
Los Angeles
615-760-5424
© 2023 Ghost Writer - All Rights Reserved.
Designed, Developed, and Managed by
Playground Sessions
Pianoforall
Simply Piano
Guitar Tricks
Fender Play
ArtistWorks
30 Day Singer
Online Drum Lessons
Online Violin Lessons
Online Bass Guitar Lessons
Online Ukulele Lessons
Entertainment & Playlists
More piano content
More guitar content
More singing content
How to Play Drums
More ukulele content
How to Play Bass Guitar
How to Play Violin
Music Production
Music Marketing
Music Industry
How to Become a Music Ghostwriter in 2023: Easy Guide
April 28, 2023
If you love music and enjoy writing, music ghostwriting might be a perfect job for you.
But how to become a music ghostwriter, and what are the benefits of becoming one?
Certainly, working as a ghostwriter and not getting any credit for your work might seem strange.
But it can actually be interesting and quite profitable.
So in today's article, we will quickly take you through everything you need to know about what it takes to become a music ghostwriter.
Table of Contents
How to Become a Music Ghostwriter
Generally, a ghostwriter is someone who writes something and then allows someone else to claim it as their own original work.
So, ghostwriters work in the shadows, or behind the curtain if you will.
But that kind of work comes with numerous benefits.
For instance, ghostwriters can be well paid.
And they usually have flexible jobs – they can work from home and set their own working hours.
So, although not getting credit for your work isn't a good thing, it isn't necessarily a bad thing either.
It all depends on your goals and expectations.
If you want to become a famous singer or songwriter, ghostwriting probably isn't the best career choice for you.
But if you're looking for a way to monetize your writing skills and musical knowledge, you should discover more about what being a music ghostwriter means.
What Do Music Ghostwriters Do?
As we've already mentioned, ghostwriters are hired to write a song, article, speech, or book that someone else will get credit for.
When it comes to music, ghostwriters usually write lyrics or even melodies and hooks for a song.
Now, there are different styles of music ghostwriting.
You should opt for a job that fits your abilities, goals, and skills.
For instance, if you're good at songwriting, you should think about writing songs.
And if you're a skilled guitar player, you can write melodies and compelling riffs.
Either way, before starting your music ghostwriting career, you should think about your skills and strengths.
Generally, the most common music ghostwriting jobs include:
Ghost producers
Mix engineers
Ghost songwriters
With time, you can also branch out and offer more services.
But in the beginning, focus on what you already know.
How Much Music Ghostwriters Make?
One of the benefits of being a ghostwriter is good money.
Of course, don't expect to earn a ton of money right away.
In fact, it's not easy to become a well-paid professional ghostwriter in the music industry.
However, it's definitely not impossible.
But you need to take it step-by-step.
How much you're going to earn as a ghostwriter depends on many factors though.
For instance, you should consider the following factors:
Your expertise
Your experience
Your catalog quality
When thinking about how much to charge for your ghostwriting work, you should charge appropriately to how much you can actually offer.
Generally, freelancing platforms like Fiverr pay ghostwriters between $10 and over $100, mainly depending on the content and length of work.
And Freelance Writing indicates that ghostwriters often charge ​10 cents​ to ​$4​ per word, depending on the job and the level of their experience.
So, how much you're going to earn primarily depends on the type of music ghostwriting job you get.
Ghostwriters who work for successful artists or companies can earn quite a lot.
The price can either come from the final product or hours put into finishing the work.
Either way, you should always be careful about the type of contract/deal you're saying yes to – there are not many people who do these kinds of scams, but you can never be too careful.
And you should always take care of practical details.
For instance, if you're writing songs, you can still get certain music royalties , even if you don't get official credit for it. 
So, make sure you're familiar with your rights before starting a job.
Nonetheless, most ghostwriters start out as freelancers.
And freelancing comes with many benefits, including setting your own schedule and accepting the offers you believe will benefit you the most.
Now, if all of this seems appealing to you, you should definitely consider starting a ghostwriter music career.
Tips For Becoming a Music Ghostwriter 
If you want to become a professional ghostwriter, you should start out by determining what your skills are.
If you don't have any experience in this specific field, you should think about your other skills and knowledge.
For example, maybe you've worked as a journalist or content writer before; that would certainly give you a competitive edge in the industry.
And maybe you've been taking piano lessons as a kid – this could be quite beneficial too.
If you know what your abilities are, it will be easier for you to proceed with the following steps.
Work on your skills
Once you determine your skills and strengths, you can set specific professional goals.
While creating your ultimate goal, consider your skills as well as your interests.
For instance, if you have a passion for musical instruments, you should use that as an advantage.
The goal is to mix your passion, skills, and knowledge – that way, you don't have to invest a lot of time and money into lessons and education.
More importantly, you can enjoy what you do, and that's how you'll ultimately be more productive.
Nevertheless, if you really want to make it as a professional ghostwriter in the music industry, you should keep improving your existing skills.
For example, you should read as much as you can, and you should explore different fields, subjects, and writing styles.
Many ghostwriters read a lot, regardless of the type of ghostwriting work they do.
If you want to become a lyricist, read fiction and poetry.
If you want to become a ghostwriter for rappers, focus on rhymes and literary devices.
So, you don't need a special degree to become a professional music ghostwriter.
But you need the necessary skills.
Furthermore, if you want to get a job in the music industry, you should try to keep up with the trends.
You can read music blogs, listen to music, and generally stay informed about the latest trends.
Also, if you're interested in working for a specific artist, you should be familiar with their style and musical repertoire.
Being a music ghostwriter is about giving away your best work, but it's also about knowing what's appropriate for an artist you're writing for.
Writing a good song is not easy, but writing a song or a rhyme in the style of another artist is a different story.
That said, you should learn as much as you can about the musician you want to submit your work to.
And you should explore different writing techniques to make your writing process more effective.
Either way, before submitting your songs, you need to make sure they are good enough; and that can sometimes be challenging, especially for beginners.
Many ghostwriters write a lot of bad stuff first, so that's something you might have to go through as well.
That being said, remember not to rush – but also don't hesitate to get your work out there.
But ultimately, if you want to make a living ghostwriting, the important thing is to keep enhancing your writing skills and expanding your knowledge.
And then you'll be ready to start building your reputation in the music industry.
Build your reputation as a ghostwriter
Establishing yourself as a music ghostwriter takes time.
After all, you need to put the work in regardless of what you want to do.
But how should you get yourself noticed and build a reputation as a music ghostwriter?
First of all, you should work on your online presence.
Establishing a powerful online presence includes:
Creating a website
Managing social media accounts
Creating engaging content
Creating a music website for your services is arguably the easiest thing you can do as a beginner ghostwriter.
Your website should include your bio and contact, previous work, and links, and it should be very clear and straightforward.
But your social media accounts (Facebook, Instagram, TikTok) should be a reflection of who you are as an artist and creator.
Of course, ghostwriters don't need to create appealing accounts and visual brands as musicians do; music marketing strategies are simply different when you're trying to promote your own music.
But handling social media accounts efficiently can only be beneficial to you.
Plus, Instagram DM is one of the ways you can connect with relevant people; it's the ultimate modern networking tool.
All things considered, developing an effective social media strategy for your work wouldn't be such a bad idea.
You need to build credibility, and creating an online presence is one of the best ways to make people aware of your services.
Make a Recording
If you want to find your first clients, you need to record a demo and start to submit your music.
Generally, artists and producers record a demo to showcase their talent and demonstrate what their music is all about.
You can make a short compilation (4 songs is usually enough) or pick your best tracks.
If you don't want to do it yourself, you can collaborate with a musician or hire a recording studio.
Music production is a multi-stage process, and there are many things to think about, including songwriting, arranging, mixing, and mastering.
As a music ghostwriter, you don't have to be in charge of every stage of the song creation process.
It all depends on your abilities and goals.
The important thing is to create a strong portfolio.
People need to become aware of your talent and skills – that's the only way someone will hire you.
Another important thing about starting a career as a music ghostwriter is networking.
Connecting with the right people will ultimately help you land your first clients.
Besides social media, you should try to connect with people in other ways – you can attend concerts, conferences, and events.
You should connect with musicians, artists, producers, promoters, and other people from the music industry.
Forming industry connections will keep you in the loop and bring you new opportunities.
After all, many ghostwriters get jobs because of word of mouth – especially when it comes to people who write for big stars.
Take It Step-By-Step
If you want to work with big names and maximize your earnings as a ghostwriter, you'll need to be patient, and you'll need to work hard.
Building a reputation in the music industry and creating a strong portfolio simply takes time.
But earning a living (and more) as a music ghostwriter is definitely achievable.
You'll just have to take it step-by-step.
This means you might have to opt for less interesting jobs in the beginning.
But one job can lead to another, so you should treat every client and every job with respect.
And you should always answer on time.
You can even consider working for free – for instance, you can offer a free project to a client you want to work with.
And if they like your work, they might hire you permanently.
Either way, success doesn't happen overnight.
But with good work and consistency, you'll probably achieve your goals sooner than you think.
Extra Tips
Becoming a professional ghostwriter in music requires writing skills as well as communication skills.
Also, you'll have to focus on marketing and self-advertisement.
But you should also think about what really suits you as an individual.
For example, maybe you're good at writing and you're passionate about music, but you don't know anything about songwriting.
In that case, you can consider becoming a ghostwriter for a music blog or some music-related website.
Luckily, there are many job opportunities for ghostwriters, and you should take advantage of all the possibilities you have at your disposal.
Freelancing websites are a great place to start – you can search for offers and do simpler writing jobs to build your portfolio.
But you can also work on expanding your knowledge and improving your skills.
There are many online lessons and programs ideal for ghostwriting newbies.
Generally, bringing your skills to another level and advertising your services is crucial.
But you shouldn't forget about finding inspiration.
Whether you're ghostwriting for a famous rapper or writing melodies for a local musician, you'll need to have many fresh ideas.
Therefore, we recommend keeping a notebook, so you can always write down new ideas.
But hard work is often more important than inspiration.
Honestly, being a ghostwriter and writer, in general, is more about putting in the work than waiting for inspiration.
Establishing a regular writing routine can be therefore very helpful.
Finally, don't be afraid to reach out to fellow ghostwriters.
They probably have a lot of useful tips on how to become a music ghostwriter, and they can also help you set pricing for your ghostwriting services.
How to Become a Music Ghostwriter – Final Thoughts
There's no doubt about it – becoming a successful and well-paid music ghostwriter can be challenging.
But the most important thing is to get things started.
Write, read, and work on building your reputation in the music industry.
Keep practicing and advertising your services.
If you stay connected, motivated, and persistent, work will undoubtedly come your way.
You may also like: How to Become a Songwriter
Will Fenton
How to Make Money from Music in 2023: Easy Guide
How to Make a Music Video in 2023: Comprehensive Guide
Reach out to us
Email us about anything. The next best band, a new song you just learned, or any questions you may have.
Enter your email:
MidderMusic © 2023
Pin It on Pinterest
How Do Ghostwriters Work: Everything You Need To Know About The Ghostwriting Process (Music)
Do you have a great idea for a song, but don't know how to write it down? Or maybe you're too busy with other commitments to write your own music. That's where ghostwriters come in! But how do ghostwriters work? And how can you make sure that you're hiring the right ghostwriter for your project?
This article will explain everything you need to know about how ghostwriters work and the process of hiring one. Keep reading to learn more!
What Is A Ghost writer In Music?
A ghostwriter is basically your behind-the-scenes genius, crafting songs, lyrics, or even instrumental pieces for another artist, all while staying out of the spotlight.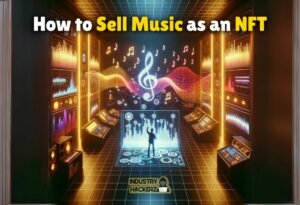 They're not there to invent the wheel but to finesse what's already cooking. Think of them as your secret sauce for editing or rewriting to elevate the final product.
This isn't just a music thing, though. Ghostwriting happens across creative fields, from penning novels to composing tunes.
In the pop world, a ghostwriter will whip up lyrics and melodies that vibe with the style of the artist getting all the credit.
And get this—some of today's chart-toppers kicked off their careers by ghostwriting bangers for other big names.
But let's keep it real: not everyone's a fan. Some folks question the authenticity of using a ghostwriter.
Usually, there's a hush-hush agreement, a confidentiality clause, that keeps the ghostwriter's identity under wraps.
How Does Ghostwriting Work?
As mentioned above, ghostwriters can do a variety of things when it comes to music. But, generally speaking, they will help you with the songwriting process.
This includes brainstorming ideas, writing lyrics, and putting together melodies or hooks for your songs.
A ghostwriter is one who is an experienced songwriter and in many cases a successful musician themselves in their own right; however, this is not always. the case.
There are many songwriters of famous songs that nobody would ever know unless they researched it – most people think the singer or rapper is responsible for the song lyrics 100% of the time, when in fact, most do not write their own songs at all!
You may be interested in this, for instance… Does Nicki Minaj Write Her Own Music?
How Much Does A Ghostwriter Cost?
It depends on the songwriter's experience and the length of the song. Generally, a hired ghostwriter will charge by the hour, with rates ranging from $50 to $200 per hour.
For a song that is 3-5 minutes long, it would typically cost between $300 and $1,000 to have a professional ghostwriter write it for you.
Keep in mind, these figures are for the average person looking to hire a freelance ghostwriter for their projects and not reflective of what major labels would pay for a ghostwriter.
In the case of major record labels, we are talking tens of thousands to hundreds of thousands for such services, depending on the song-writer.
Do Ghostwriters Get Credit?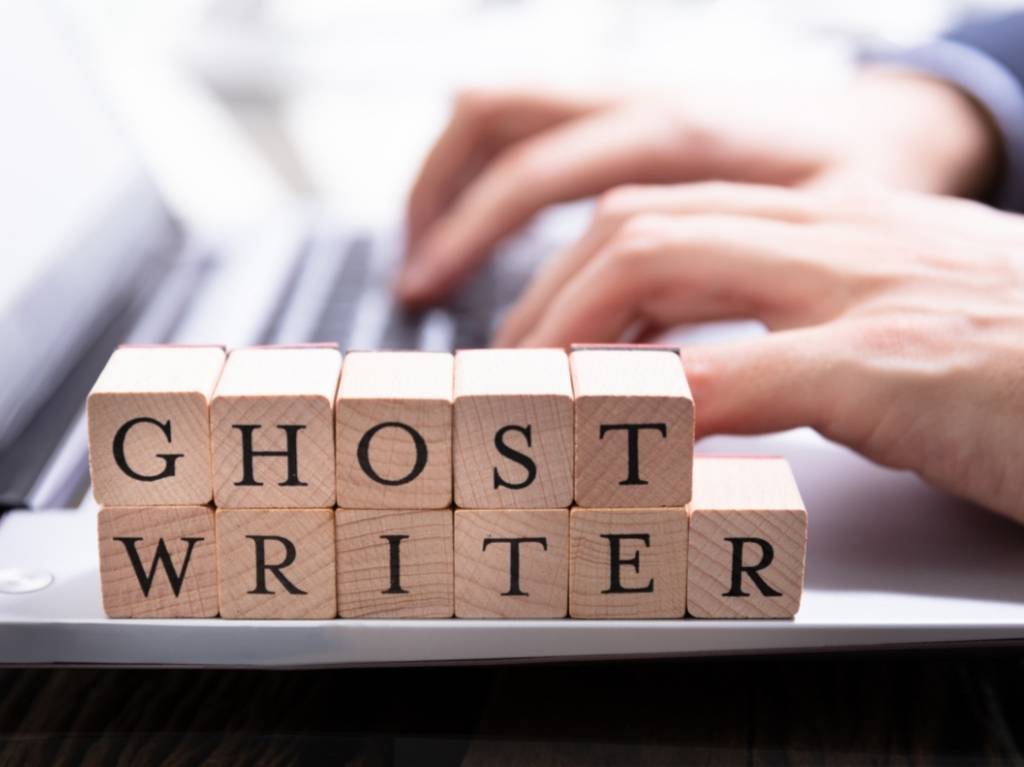 It depends on the contract. Generally, ghostwriters are not given credit for their work, but sometimes they are. It also depends on how involved the ghostwriter is in the songwriting process.
If they contribute a lot of lyrics or melody ideas, then they may be given credit. But if they just help with some basic structural or lyrical ideas, then they probably won't be given credit.
The ghostwriter will typically sign a contract that stipulates that their name will not be attached to the song or album. There are a few notable exceptions, but for the most part, ghostwriters remain anonymous.
Do You Need to Credit a Ghostwriter If You Hire One?
Generally, no, you do not. If you hire a music ghostwriter to write a song for you, you are the one who will be credited as the songwriter.
This is because a ghostwriter is a professional songwriter – it is their job to provide this service and that is what they are being hired for "ghost" writing.
How Do Ghostwriters Get Paid: Do Ghostwriters Get Royalties?
No, ghostwriters do not get royalties. They are paid a one-time fee for their services and that is it.
However, some may negotiate a percentage of the song's publishing rights in their contract. This means they would get a portion of the song's earnings each time it is played on the radio or sold as a download or CD.
But, again, this varies from ghostwriter to ghostwriter and contract to contract.
How Does the Process of Hiring a Ghostwriter Work?
There's no one-size-fits-all answer to this question, as the process of hiring a ghostwriter for music will vary depending on the specific needs and preferences of the artist or band.
However, in general, the process of working with a ghostwriter will typically involve meeting with the writer to discuss the project and sharing ideas, sending drafts back and forth, and then revising and finalizing the song together.
In general,
The artist reaches out to a ghostwriter and discusses what he or she is looking for.
The ghostwriter produces a sample track or two based on the artist's specifications.
The artist decides whether or not to hire the ghostwriter.
If the artist hires the ghostwriter, they work together to create a full album or songwriting project.
In other cases, the song is already written and the record label may have an artist in mind to record it.
What Are the Benefits of Working with A Ghostwriter
There are a number of benefits to working with a ghostwriter, the main one being that you get to work with a professional songwriter who can help you write a great song (typically better than your own writing abilities).
But beyond that, here are some other benefits:
You get to focus on your music and not on writing songs.
You don't have to worry about how to structure or write a song.
You can get outside perspectives and ideas from someone who is objective.
The process is usually quicker than if you tried to write the song on your own.
You can have multiple songs written by different ghostwriters to help create a more diverse album.
In general, working with a ghostwriter can save you time, energy, and frustration when it comes to writing songs. It can also help you create better, more professional-sounding songs.
Are There Any Negatives To Working With A Ghostwriter?
There are a few potential negatives to working with a ghostwriter, the main one being that it can be expensive. Hiring a professional songwriter is not cheap and you will have to factor that into your budget.
In addition, you may not have as much creative control over the song if someone else is writing it for you.
Lastly, some people may see working with a ghostwriter as not being real or you being unoriginal (more so in rap/hip hop music as rap lyrics are supposed to be the story of the rapper inspired by his or her real-life experiences) – but, again, this is not always the case.
How to Find the Best Ghostwriter for Your Needs
Hiring a ghostwriter can be tricky if you do not already have a selection of songwriter contacts you can call upon. You will need to start online and do thorough research. Here are some tips to help this process go smoothly.
Ask Around for Recommendations
Find Someone Certified in Your Genre of Music
Communicate With Them Regularly and Clearly Communicate Deadlines
Have Them Write First Drafts Rather Than Co-Writing More Complex Parts of the Song – This will help to ensure that your ideas are not getting lost.
Ghostwriting Jobs For Beginners
If you are a songwriter hoping to make a career as a ghostwriter, you may want to know more about ghostwriting jobs for beginners with no music industry credibility. Here are some tips on how to get started:
Start Online
The best way to find ghostwriting jobs is to start by looking online. There are many websites that list freelance writing opportunities, and most of these sites also have a section for ghostwriting jobs.
Show Your Work
You will need to have a body of work to show potential clients. This can be in the form of a portfolio, your own recorded demos, any existing songs you have written for people (even if they are friends singing them) or you can provide writing samples that demonstrate your ability to write songs.
Be prepared to do some research on how to price your services. Ghostwriting rates vary depending on the project and the experience of the writer. It is important to be aware of what typical rates are so that you don't undercut yourself, or worse, overprice your services.
Write For Free (I know, but hear me out…)
One of the best ways to get experience as a ghostwriter is to write for free. There are many artists who are looking for someone to help them with their music but don't have the funds to pay a professional writer.
Offer your services for free in exchange for testimonials and public (social media) credit. This will help you build a portfolio of work and also get your name out there as a songwriter.
Be Flexible
When you are starting out, it is important to be flexible with your rates and open to negotiation. As you gain more experience, you will be able to command higher fees for your services.
How Much Do Ghostwriters Make per Song
This is a big one, how much are ghostwriters paid and do ghostwriters get royalties?
Ghostwriters usually get a one-time fee that can vary wildly. For your everyday person hiring a freelance ghostwriter, you're looking at anywhere from $300 to $1,000 for a 3-5 minute song.
But if we're talking major record labels , those numbers can skyrocket into the tens or even hundreds of thousands .
According to Forbes , ghostwriters often get between $10,000 and $20,000 upfront.
As for royalties, it's a mixed bag. Some contracts offer a slice of the song's earnings, especially when it comes to radio plays or streaming.
But generally, the industry leans more toward that one-time payment, skipping the royalties.
Are Ghost Writers Credited?
Ghostwriters are not always credited for their work , but sometimes they are, depending on the contract and how involved they are in the songwriting process. 
If they contribute a lot of lyrics or melody ideas , then they may be given credit. But if they just help with some basic structural or lyrical ideas, then they probably won't be given credit.
Is Ghostwriting Legal?
Yes, music ghostwriting is legal. However, the legality of music ghostwriting can get a bit murky depending on the specifics of the contract and the arrangement between the writer and artist.
Generally speaking, when someone hires a ghostwriter to write lyrics or a song for them, the writer will sign over all their rights to the work to the artist. This means that even if the song becomes a massive hit, the writer will not be able to earn any royalties from it.
Additionally, if the artist decides to use a different writer for future songs, they are not obligated to credit or compensate the first writer at all.
What Is a Ghostwriter in Rap?
A ghostwriter in rap is the same and does the same as any other type of ghostwriter. They are hired to write lyrics for a musician or artist who either doesn't have the time, can't write lyrics, or just doesn't want to.
As ghostwriters are often uncredited for their work, and with the negative stigma attached to not writing your own bars, it's pretty common for rappers to deny that they've ever used one.
Final Thoughts
Working with a ghostwriter can be a great way to ease the songwriting process while still maintaining creative control over your music. It is important to do your research and find the best ghostwriter for your needs, as well as be clear about the direction you want your song to go.
Have multiple songs written by different ghostwriters to help create a more diverse album. If you are looking for someone to help write your next big hit, consider working with a ghostwriter!
Do you have any questions or thoughts about working with a ghostwriter? Let us know in the comments below!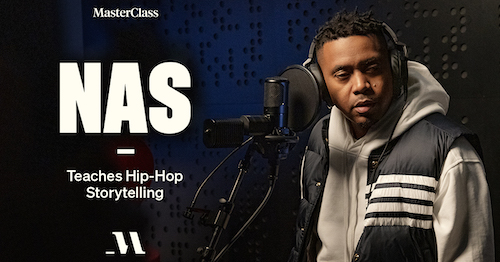 About Author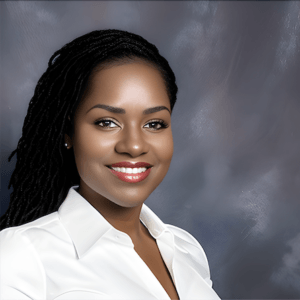 Songwriter | Music Producer | Engineer.
With a background in music production and a strong passion for education, Arielle is dedicated to helping emerging artists navigate the music industry. She has worked with a diverse range of artists, from indie rock bands to well-known hip-hop and grime artists. Arielle's unique approach to teaching focuses on empowering artists to take control of their brand, ensuring they retain creative ownership throughout their journey. In her free time, she enjoys experimenting with new sounds in her home studio and sharing her insights through music production tutorials and workshops.
📧 Email Arielle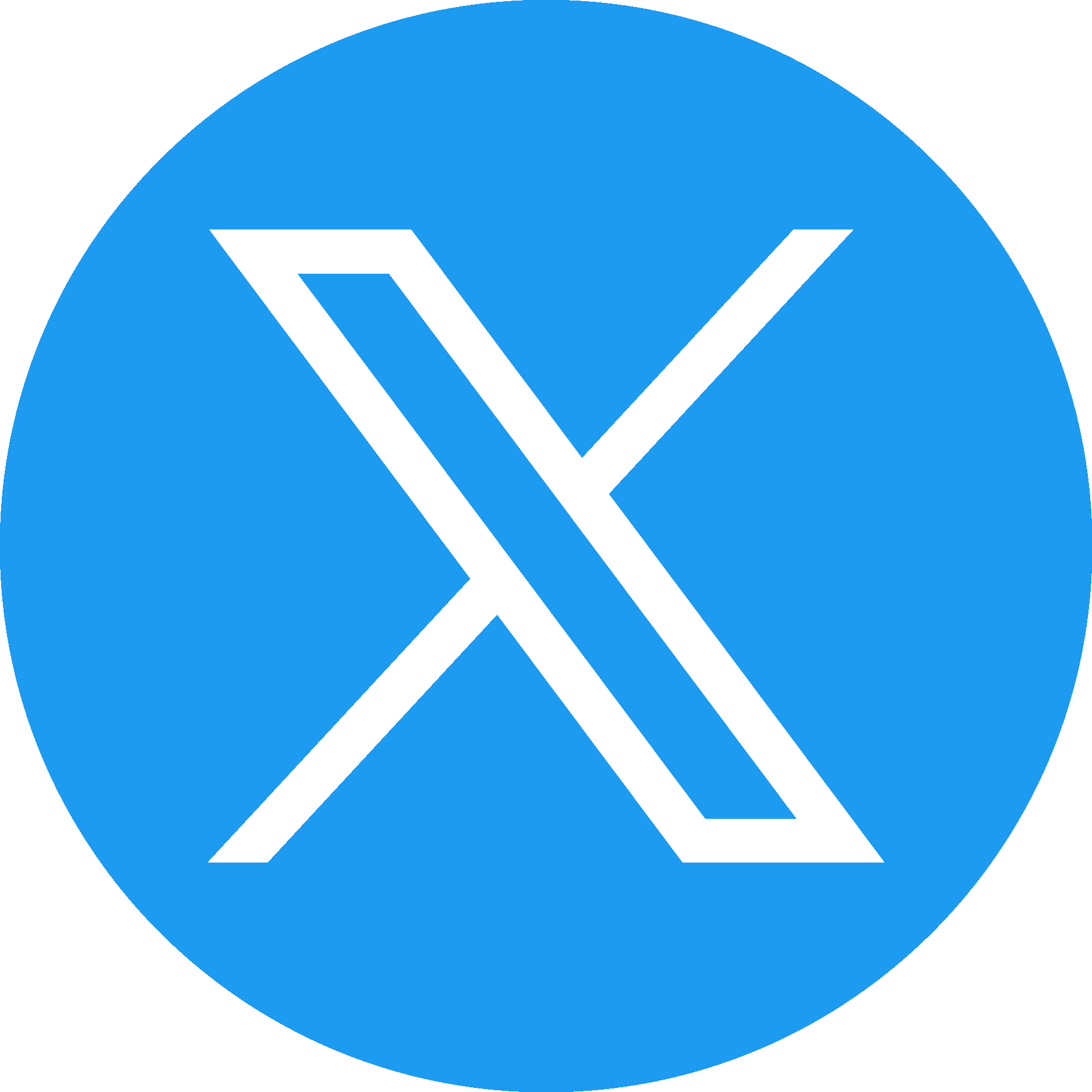 Select Lyrics
1 thought on "how do ghostwriters work: everything you need to know about the ghostwriting process (music)".
Hello I am so happy I found your blog page, I really found you by error, while I was browsing on Digg for something else,
Leave a Comment Cancel reply
Save my name, email, and website in this browser for the next time I comment.

Generate 100 lyrics without any interruption.
Use credits for all type of lyrics across industryhackerz .
Pay as you go. Credits never expire .

Credits(save 60%)
Generate 1000 lyrics without any interruption.