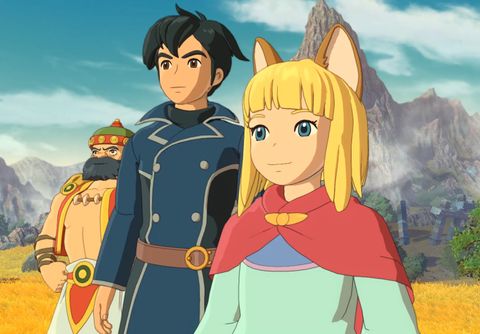 Ni No Kuni 2: Revenant Kingdom Review
An ambitious, beautiful jrpg that keeps on giving., our verdict.
Without Evermore, Ni No Kuni 2 would have been good. Because of it, it's one of the best JRPGs on PC.
PC Gamer's got your back Our experienced team dedicates many hours to every review, to really get to the heart of what matters most to you. Find out more about how we evaluate games and hardware.
What is it? An open-world action JRPG built around a great kingdom building sim. Release date: March 23, 2018 Expect to pay: $60/£45 Developer: Level-5 Publisher: Bandai Namco Reviewed on: Windows 7, i5-3570k, 16GB Ram, GTX 1070 Multiplayer? No Link: Official site
Ni No Kuni 2: Revenant Kingdom has done a fabulous job of hiding its best feature. It's an open-world action JRPG, but at its heart is a building sim where you've got a top-down view of a dollhouse-like kingdom. You raise buildings, generate resources, assign personnel and research tactics and sciences. Managing your kingdom is not just a thing to do between quests. It's the reason you quest. It's what connects Ni No Kuni 2's many ambitious systems and keeps them running, and more than anything, it's what keeps me coming back.
Evan Pettiwhisker Tildrum, the half-catfolk prince of Ding Dong Dell (get used to the names because it's uphill from here), loses his crown to a coup staged by the ratfolk faction. During his escape, Evan meets Roland, a mysterious leader sent from another world. With Roland's help, Evan resolves to build a new kingdom, Evermore, and unite the four other kingdoms under a single banner to create a world without war.
You visit each kingdom to convince them to sign Evan's Declaration of Interdependence and also to protect them from Doloran, a sorcerer who's undermining rulers by using magic and cunning to force them to oppress their citizens. Each kingdom is facing serious societal issues—brutal taxes, untenable work hours, absurd behavior laws. For a game filled with anthropomorphic animals, Ni No Kuni 2 tells a very human story.
Each kingdom contributes a well-rounded short story, a thrilling and unique Kingmaker boss fight, and a valuable lesson for Evan. Which is to say nothing of the sheer joy of exploring them. Studio Ghibli wasn't directly involved with Ni No Kuni 2 like it was the original game, but it looks the part. The meandering streets of one kingdom are lined with thickly detailed casinos based on Chinese temples, food stalls packed with adorable dogfolk citizens, and rose lanterns which drench everything in crimson light. Another revels in the futuristic, all towering brass monoliths and rigid, starkly lit geometry.
It's a beautiful world well worth saving, but I was always more interested in the characters. In particular, it is such a pleasure to see Evan mature as a ruler. He clings to Roland in the early stages of Evermore's development, constantly second-guessing himself and unsure how to proceed, but as he helps other rulers and is colored by them, he becomes more independent and finds his voice as a leader. And speaking of voices, much like everyone else Evan benefits from superb voice acting. There's an impressive range of accents on display, from Evan's reserved Britishness to rowdy Scottish shipwrights, and the mannerisms of characters like Lofty and Batu were more than enough to get me laughing.
For Evermore
Thanks to Ni No Kuni 2's strong anime aesthetic, it runs well on a variety of hardware and still looks good even at the lowest settings. Despite not meeting the recommended CPU, Steven's rig (i5 3570k, GTX 970, 16GB) could handle the highest settings with only very occasional and mild framerate drops. Those looking to tailor every aspect of their performance will likely be disappointed by Ni No Kuni's limited graphics settings that only includes a few basic options.
Ni No Kuni 2 feels best when played with a controller, but it handles well with a mouse and keyboard, too. Inputs can be fully customized no matter which device you use.
Settings: Anti-aliasing, SSAO, Motion Blur, SSR, Bloom, Depth of Field, Sunshafts, Shadow Quality, Texture Quality, HDR Mode.
All that being said, the best part of allying with a new kingdom is the flood of new citizens that comes afterwards—again, it always comes back to Evermore. Different citizens specialize in different fields, from farming to blacksmithing to magic and so on, so you're encouraged to meet and recruit as many as possible to expand Evermore's operations. In fact, you can only craft certain items and research (read: unlock) certain bonuses after you recruit specific citizens. The more of the world you've seen, the more you can do in it and the stronger Evermore becomes, and upgrading Evermore means upgrading everything.
Likewise, Evermore makes exploration better. You get far more than passive gold and resource generation from your kingdom. Once you build the right facilities and recruit knowledgeable citizens, you can research game-changing buffs like increased movement speed, improved loot drops and experience gain, tools for navigating dungeons, and new abilities altogether. Some of the most enticing upgrades are those that improve Evermore fundamentally, making building and researching cheaper and faster, or unlocking new resource nodes and advanced utilities.
It took me 50 hours to finish Ni No Kuni 2 with many side quests left over, and my eyes were silver dollars the entire time. I always wanted something. Hell, I wanted it all. The cycle of discovering, working toward, and finally unlocking things in Evermore delivers a gratifying sense of ownership. I can do this because I did that, and I want to do this so I can do that. I can upgrade my armor because I recruited better blacksmiths. I'm stocked up on consumables because I upgraded the general store. I want to build a dispellery and recruit someone to man it so I can purify and use my cursed weapons. I want to build better mining nodes so I can make a stronger sword. It never ends, and I never wanted it to.
Combat improvements are especially rewarding because the real-time battle system is just plain fun. I always have a good time when I stumble on a wyvern-filled cave tucked away in Autmunia. You use light and heavy attacks to build combos, punctuate those combos with flashy AoEs and finishes, and dodge and block enemy attacks in-between. You build a party of three characters and swap between them whenever you want, and you will want to because everyone has a different moveset and unique skills. I never got bored of any one character, but I always appreciated a change of pace.
Forever more
Just like Evermore, combat runs much deeper than I expected. For example: the Zing system. As you deal damage with a weapon, it builds Zing, and once it's fully charged you can empty it to launch a souped-up skill. If you charge a fire sword and use its Zing to launch a fire skill, you'll deal more damage, which adds another layer to building loadouts and parties. Combat is further enlivened by the Tactic Tweaker, a collection of settings that lets you deal more damage to certain enemy types, take less damage from certain attacks, and even change granular stuff like your dodge's invincibility frames. To upgrade the Tactic Tweaker's options and potency, you just need to level up, and killing stuff to get better at killing stuff is nearly as engrossing as upgrading Evermore.
Then there's Higgledies, adorable little sprites with names like Bumblebizz the Blowy who come with active and passive abilities that power up your party's skills. They yield noticeable boosts, so you always want to equip the four Higgledies that go best with your three characters. And where you do unlock and strengthen Higgledies? Evermore, the keystone in Ni No Kuni 2's staggering arch of systems which is elevated by everything else and simultaneously holds it all together.
Ni No Kuni 2 is constantly moving on to new ideas, but it never gets messy because it's all anchored in Evermore. On top of normal third-person fights, there's a Dynasty Warriors-esque skirmish mode where Evan takes to the field surrounded by squads of chibi soldiers. It plays like a simple rock-paper-scissors RTS where you rotate units based on what the enemy is weak to, but rock-paper-scissors has never been so tense. I was fond of taking on Skirmishes way above my level and using Evermore's budget to purchase buffs to back me up, which led to some clutch victories. Then there's the nine Dreamer's Doors, secret multi-level dungeons which grow more difficult the longer you're in them. These were some of my favorite encounters. They reward you with better loot for surviving higher difficulties, and Evermore gains an eccentric new citizen if you complete all nine, which makes finding the next door a giddy "Aha!" moment.
When it wasn't surprising me with yet more stuff to do, Ni No Kuni 2 impressed me by streamlining RPG basics with modern improvements. Instead of having to tediously pick up items, you automatically hoover up loot. Instead of the JRPG thing where you load into a pocket dimension after bumping into an enemy, if you see an enemy in a dungeon, you approach and fight normally, which improves the flow of dungeon-crawling, makes it easier to gauge enemy strength, and makes exploration tense. These are things I wish every game did.
Ni No Kuni 2 is gorgeous, charming and constantly evolving. Its combat is layered and exciting, and polished by a medley of systems that let you finely tailor your play style. Its globetrotting coming-of-age story is a bit saccharine, but it's told well, and packs an ending that still occupies my thoughts. But its crowning achievement is tying all that and more into an involved and deeply satisfying kingdom building sim, one that enhances every other part of the game.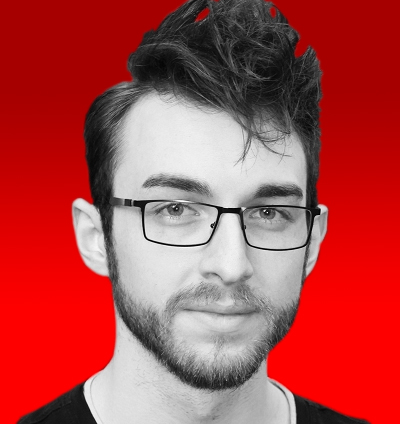 Austin freelanced for PC Gamer, Eurogamer, IGN, Sports Illustrated, and more while finishing his journalism degree, and has been a full-time writer at PC Gamer's sister publication GamesRadar+ since 2019. They've yet to realize that his position as a staff writer is just a cover-up for his career-spanning Destiny column, and he's kept the ruse going with a focus on news, the occasional feature, and as much Genshin Impact as he can get away with.
Ken Levine hails cancelled Irrational project as 'the best game we never got to make'
How to find and destroy a Mercenary Convoy in Call of Duty: Modern Warfare 3 zombies
This is the spiritual successor to the best graphics card ever made
Most Popular
By Abbie Stone 1 November 2023
By Kaile Hultner 31 October 2023
By Jacob Ridley 31 October 2023
By Ian Evenden 31 October 2023
By Robin Valentine 31 October 2023
By Chris Szewczyk 31 October 2023
By Katie Wickens 31 October 2023
By Chris Szewczyk 29 October 2023
By Tom Sykes 27 October 2023
By Will Freeman 26 October 2023
By Chris Szewczyk 25 October 2023

Sign in to add this item to your wishlist, follow it, or mark it as ignored
Sign in to see reasons why you may or may not like this based on your games, friends, and curators you follow.

for children older than 12 years

Buy Ni no Kuni II: Revenant Kingdom
Buy ni no kuni ii: revenant kingdom - the prince's edition, content for this game browse all (4).
"It's not only a stunning sequel, but a downright classic RPG" 10/10 – Gamereactor "like shooting sunshine right into your veins" 4,5/5 – Gamesradar "Ni No Kuni 2 is gorgeous, charming and constantly evolving…" 90/100 – PC Gamer
Special Edition
Polygon 9/10 NI NO KUNI 2 IS THE FULL PACKAGE, TYING TOGETHER A WIDE VARIETY OF DIFFERENT GAMEPLAY STYLES
About This Game
System Requirements
Requires a 64-bit processor and operating system
OS: Windows 7 SP1 64bit, Windows 8.1 64bit Windows 10 64bit
Processor: Intel Core i5-4460 / AMD FX-6300
Memory: 4 GB RAM
Graphics: NVIDIA GeForce GTX 750 Ti / AMD Radeon R7 260x (VRAM2GB or higher / VRAM2GB以上)
DirectX: Version 11
Network: Broadband Internet connection
Storage: 40 GB available space
Sound Card: DirectX 11 sound device
Additional Notes: Assuming that the game is running on 1280x720 30fps environment / 画面解像度1280x720 30fpsで動作想定
Processor: Intel Core i7-3770 / AMD FX-8350
Memory: 8 GB RAM
Graphics: NVIDIA GeForce GTX 970 / ATI Radeon R9 series(VRAM3GB or higher / VRAM3GB以上)
Additional Notes: Assuming that the game is running on 1920x1080 60fps environment / 画面解像度1920x1080 60fpsで動作想定
Ni no Kuni™ II: Revenant Kingdom & ©LEVEL-5 Inc. All rights reserved.
More from Bandai Namco Entertainment
More like this, what curators say, customer reviews.

You can use this widget-maker to generate a bit of HTML that can be embedded in your website to easily allow customers to purchase this game on Steam.
There is more than one way to buy this game. Please select a specific package to create a widget for:
Enter up to 375 characters to add a description to your widget:
Copy and paste the HTML below into your website to make the above widget appear

Popular user-defined tags for this product: (?)
Sign in to add your own tags to this product.

Ni no Kuni 2: Revenant Kingdom
OpenCritic Rating
Top Critic Average
Critics Recommend
Ni no Kuni 2: Revenant Kingdom Review Summary
Feelgood Charm
Sold Combat
Engaging Storytelling
Just short of genre-defining, Ni no Kuni 2 remains as a substantial improvement over the original. With as appealing JRPG storyline and a charming cast of characters, there's a lot to love.
Ni no Kuni 2: Revenant Kingdom Trailers
Ni no Kuni II: Revenant Kingdom - Launch Trailer | PS4, PC
Ni no Kuni II: Revenant Kingdom - Gamescom Trailer | PS4, PC
Ni no Kuni II: Revenant Kingdom - "Forge a Kingsbond" Trailer | PS4, PC
Ni no Kuni 2: Revenant Kingdom Screenshots
Critic reviews for ni no kuni 2: revenant kingdom.
Without Evermore, Ni No Kuni 2 would have been good. Because of it, it's one of the best JRPGs on PC.
Read full review
Not the charmer its predecessor was, but a jolly 40 hour epic with dashing combat and an engrossing empire-building subgame.
Ni No Kuni 2: Revenant Kingdom distinguishes itself from its predecessor by layering fast-paced, real-time combat and an engaging kingdom building system atop more traditional RPG systems and quests. It's a shame it delivers so few truly memorable characters and restricts so much of its storytelling to text on screen, but by the end of Ni No Kuni 2 the broader themes certainly resonate and the 40+ hour journey has been well worth it.
Metro GameCentral
A Japanese role-player that everyone can enjoy, and which mixes old school influences and some interesting innovations to charming effect.
GamesRadar+
Ni no Kuni II: Revenant Kingdom is the RPG adventure that's like shooting sunshine right into your veins. So clear your calendar, because Level-5 is about fill it with monsters, magic, and city management.
Easy Allies
Game informer.
Plenty of short- and long-term goals keep you invested, and you are thrown into the action relatively quickly. Watching your kingdom grow and flourish is the biggest draw, though the battles also provide simple fun
Ni no Kuni 2 aims for a lot of different targets: world-spanning story, management sim, recruitment game and solid combat experience. Against all odds, it manages to hit them all in a way that very few games in its genre can manage.
OpenCritic Coverage
New to netflix for january is the ni no kuni movie once exclusive to japan.
The devs of Ni no Kuni hasn't released a new game in the series since 2013. While fans continue to wait for a video game sequel, Netflix is launching its movie adaptation this month. Read more
Ni No Kuni II to receive new DLC this week
Ni no kuni ii: revenant kingdom dlc details revealed, ni no kuni ii to receive 3 dlc, the first in august.
Trending topics

Ni no Kuni™ II: Revenant Kingdom PRINCE'S EDITION
Select a product
This item will be sent to your system automatically after purchase.
Join the young king, Evan, as he sets out on an epic quest to found a new kingdom and save his world. The Prince's Edition includes the full game and all DLCs.
Lose yourself in the ultimate Ni no Kuni experience with this Prince's Edition including: - Ni no Kuni II: Revenant Kingdom (full game) - Expansions that add hours of additional gameplay - Prince's Equipment Pack Join the young king, Evan, as he sets out on an epic quest to found a new kingdom, unite his world, and save its people from a terrible evil. Embark on this unforgettable adventure, which blurs the line between animated feature film and video game. Developed by LEVEL-5, Ni no Kuni II features enchanting character design from the legendary artist Yoshiyuki Momose and a stirring soundtrack composed by the world-famous Joe Hisaishi.
Software description provided by the publisher.
ESRB rating
Supported play modes, product information, release date, no. of players, game file size, supported languages.
Play online, access classic NES™ and Super NES™ games, and more with a Nintendo Switch Online membership.
This game supports: Save Data Cloud
More like this
Dragon quest treasures, ys ix: monstrum nox, is it wrong to try to pick up girls in a dungeon familia myth infinite combate, star ocean first departure r, immortals fenyx rising™, dragon quest® xi s: echoes of an elusive age – definitive edition, lost sphear, ni no kuni: wrath of the white witch, xenoblade chronicles™ 3, monster hunter stories 2: wings of ruin, final fantasy xii the zodiac age, atelier ryza 2: lost legends & the secret fairy, bravely default™ ii.
WARNING: If you have epilepsy or have had seizures or other unusual reactions to flashing lights or patterns, consult a doctor before playing video games. All users should read the Health and Safety Information available in the system settings before using this software.
A Nintendo Switch Online membership (sold separately) is required for Save Data Cloud backup.
Ni no Kuni™ II: REVENANT KINGDOM Prince's Edition & ©2021 LEVEL-5 Inc. All rights reserved. Published and distributed by BANDAI NAMCO Entertainment America Inc.
Revenant Review
Although Revenant is also a great-looking game that's fun to play, it constantly threatens to break apart at the seams.
By Greg Kasavin on May 9, 2000 at 6:18PM PDT
Revenant is an action-intensive role-playing game that involves a lot of combat and not much else. It isn't a blatant Diablo rip-off like Darkstone, but its isometric perspective and its emphasis on character interaction of the violent variety mean that Revenant ought to appeal to the same crowd that enjoyed Blizzard's hit. However, although Revenant is also a great-looking game that's fun to play, it constantly threatens to break apart at the seams. Its hero, a bitter and menacing Ken Wahl-lookalike named Locke, is brought back from the dead to serve his masters - but it's the game rather than its protagonist that most closely resembles Frankenstein's monster. Just as Revenant is an impressive accomplishment in many ways, so too is it a disjointed collection of features that are at least as repellent as they are cohesive.
Revenant's Locke is exceptionally lifelike for a dead man. His strange jitterbug walk isn't flattering, but once he takes up a fighting stance and starts swinging his two-handed sword, he becomes quite the showman. In fact, the motion-captured animation that brings Locke and many of his enemies to life makes the game look terrific and unique. The continuous combat in Revenant quickly takes on the realistic and dynamic appearance of an action movie and makes the game both exciting to play and to watch. Locke leaps around with whopping sword combinations and flying kicks, smashes huge spiders with his boots, and lops off his enemies' heads as his battle cries drown out their gurgling death screams - the action is totally over the top. If anything, the game would have benefited from a little restraint - Locke's enemies die the same way over and over, which eventually takes the edge off watching and listening to ninjas and such choke on their own blood as they melodramatically stumble about.
The rest of Revenant also looks good. The prerendered background scenery consists of fairly typical fantasy fare, such as dense forests and catacombs, but it's richly colorful and highly detailed and doesn't clash with the great-looking polygonal characters. And whenever Locke lets loose one of his many powerful magic spells, incredible special effects light up the entire screen. There's no question that Revenant looks impressive.
The problem is that the developers' apparently single-minded focus on Revenant's production value has obvious and almost unforgivable consequences where the rest of the game is concerned. Revenant often pauses without warning to load more scenery, which becomes a constant source of frustration and a real liability when the game decides to stop when you're in the middle of a huge brawl. Although you can adjust the frequency and length of loading times to your preference, you'll never find a perfect middle ground, and you'll end up staring at static screens all too often unless your computer greatly exceeds Revenant's system requirements. Furthermore, Locke will fight the same handful of carefully detailed enemies over and over, just as his entire quest is not only short but evidently also shorter than originally intended. The quest has an epic setup, but Locke's journey merely involves passing through a couple of long mazes and trivial puzzles and ends up feeling like some half-hour episode of something much larger. There's more evidence to suggest that Revenant is but a shadow of what it was supposed to be. Locke will encounter characters that were clearly designed to be companions in his quest; they stick out of the crowd and talk about how much they'd like to join, but they never actually do. Ironically, it is these same underdeveloped storyline pretensions that kill Revenant's replay value, since its weak linear plot forgoes the random variation that made Diablo last. Furthermore, Locke can theoretically become proficient in all kinds of weapons, including clubs, axes, bows, swords, and his bare hands. However, the game practically forces you to fight using swords the entire time, since that's the only type of weapon you'll find consistently. Locke will also find a huge variety of great-looking suits of armor that he'll throw away within minutes as he stumbles upon newer and even better-looking suits - and this sort of variety seems like a waste within such a small game.
In addition, Revenant's magic system, which involves combining particular runes in sequence, feels completely unnecessary since you'll find scrolls that tell you exactly what combinations you need. It's a needlessly complicated interpretation of Diablo's point-and-click spellcasting, just as Revenant's interface is a convoluted nuisance hanging over what should have been a clean and intuitive game. You'd expect to be able to easily navigate inventory and statistics screens, but you'll be fumbling with Revenant's overlapping, unlabeled menus throughout the game. Revenant also includes a complicated map editor and a multiplayer deathmatch mode, both of which probably looked good on paper, but neither of which will help make the game any more enjoyable for the average player.
What's unusual is that while all these many problems are both evident and disheartening, they still do not ruin what is essentially an enjoyable and fast-paced action game. Even though you'll get stuck looking for hidden exits to tedious mazes, and even though the game's rare instances of plot development are overwrought, uninteresting, and poorly acted, you'll still want to keep playing. That's because despite all the countless unfinished and unpolished details, the fighting in Revenant remains fun. Control is smooth and responsive, Locke commands a huge variety of great-looking attacks and spells, and his enemies are fast and powerful. It's a shame the rest of Revenant isn't nearly as good, but it's to the game's credit that its core mechanics work so well they overshadow its many problems.
About the Author
Greg Kasavin
More gamespot reviews.
Use your keyboard!
Log in to comment
PlayStation 3
PlayStation 4
PlayStation 5
Xbox Series
More Systems
Ni no Kuni II: Revenant Kingdom – Reviews
Pc playstation 4, ni no kuni ii: revenant kingdom reviews, detailed reviews.
7 A necessary sequel? PS4 04/18/2018 By jon_davis
5 *Forcing* you to build a kingdom and do dull sidequests; which block off story and battle system progression! PS4 04/18/2018 By legaiaflame2
4 Well, there's Evan and Roland...and.....uh. Hmm. Yeah. I didn't get attached. PS4 04/18/2018 By GreenKnight127
7 It could have been better if it wasn't Ni no Kuni PS4 03/10/2020 By RageBot
Ni no Kuni II: Revenant Kingdom - Prince's Edition Reviews
7 Don't come into this with any expectations and with time, this might just grow on you! NS 06/07/2022 By carlde21
Video Reviews
GameSpot Review
7.0 User Score Based on 358 user reviews.
70 Edge Magazine As for how it compares to its predecessor, there's really no better summary than Roland's response to Evan when asked to describe his home: "I guess it's ahead of this world in some ways, and behind in others." [May 2018, p.104]
83 Gaming Age Even for players that are new to not only this series, but to JRPGs as a whole, Revenant Kingdom has something to draw you in and get you hooked. The world, the story, the combat, the base building, something here will grab you and keep you. There is plenty of content to dig into, and you will not find yourself bored for quite a while with all that Level-5 has given you.
90 PC Gamer Without Evermore, Ni No Kuni 2 would have been good. Because of it, it's one of the best JRPGs on PC.
90 PlayGround.ru Ni no Kuni II breaks down many traditional mechanics to become more contemporary, accessible and diverse.
7.5 User Score Based on 885 user reviews.
95 Digital Chumps Ni no Kuni 2: Revenant Kingdom is a triumph that successfully blends JRPG with components of kingdom building, third person action, and real-time strategy. It tells an interesting story with intriguing characters and the presentation quality from the in-game visuals, cutscenes, soundtrack, even the menus, are masterfully done. Whether you played the original NNK or not, Revenant Kingdom is highly recommended.
78 Games Master UK A satisfying timesink with some enjoyable elements, let down by a complete lack of challenge. [May 2018, p.72]
85 InsideGamer.nl King Evan did not just charm its people, he charmed us. Ni No Kuni 2 tells a darling story and its great variety in gameplay makes it a dream to play.
80 We Got This Covered Despite issues with its difficulty, Ni No Kuni II: Revenant Kingdom does enough to set itself apart from its predecessor, delivering a tremendous fantasy JRPG in a bright and glorious world.
8.2 User Score Based on 22 user reviews.
85 Areajugones I have once again enjoyed my time with Ni No Kuni II but like never before, reminding me why I like video games and why I am not too tolerant of the games that come out nowadays. And all in an adaptation that works very well.
80 GameOver.gr Ni no Kuni 2: Revenant Kingdom Prince's Edition signals the first coming of the game on Nintendo's hybrid console three years after its original release. It brings together all the magic, all the thrill of Evan and Roland's adventure, and all the content that was released post launch, plus all the technical sacrifices and compromises that should be expected on a weaker hardware. A must for those who haven't played Ni no Kuni 2 before, and only wish to experience this on the go.
70 Starbit Thanks to its exquisite combat system, fun and involving game mechanics,and an absolutely stunning art style, this princely edition of Ni NoKuni II is a very competent conversion which earned its place on theNintendo Switch catalogue.
70 The Mako Reactor Ni no Kuni II: Revenant Kingdom is a very good action RPG with gorgeous visuals and a great soundtrack, but it is held back by unstable performance and visual cutbacks.
Got Your Own Opinion?
Submit a review and let your voice be heard.