The 10 greatest ghost movies ever, ranked
The best times the deceased returned to haunt our screens, from The Shining to Ghostbusters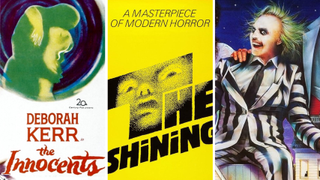 There isn't much that's more universal than the fear of death. As a result, ghosts have been a staple of horror films for as long as the genre's existed, with countless directors using our inherent survival instincts and aversion to the unknown to give us a fright. Metal Hammer has listed the 10 most compelling examples of this below, from horror comedies to bona fide shit-yourself chillers. The Shining , Ghostbusters , Poltergeist … – these are the best ghost films ever made, ranked in reverse-order of excellence.
10. The Fog (John Carpenter, 1980)
After Halloween , writer/director John Carpenter sought to make something… bigger . The Master Of Horror courted a much higher budget to create a supernatural chiller, where the ghosts of pirates seek revenge on a small town while shrouded in ominous fog. Tense yet gorgeous, The Fog started Carpenter's collaboration with effects maestro Rob Bottin, who returned for 1982's groundbreaking The Thing .
9. Ring (Hideo Nakata, 1998)
Does any country boast more truly disturbing horror films per capita than Japan? Ju-On: The Grudge , Audition and Dark Water are all fucked-up masterpieces but, when it comes to international impact, none beat Ring . The image of a ghost crawling from your TV to kill you tapped into nascent fears and ignited a craze of J-horror remakes throughout the 2000s.
8. The Orphanage (J.A. Bayona, 2007)
J.A. Bayona may be best known for directing Jurassic Park: Fallen Kingdom , but The Orphanage will always be his masterpiece. Produced by Guillermo Del Toro, this Spanish-language horror about a woman buying and renovating the orphanage she grew up in is as gripping as it is depressing. It's a truly bleak watch, but still a masterpiece of world cinema all the same.
7. Beetlejuice (Tim Burton, 1988)
Tim Burton 's breakthrough smartly subverted the haunted house fable. It empathises not with the living, but with the dead, as they try to scare the annoying occupants of their house away. This scheme requires the help of "bio-exorcist" Beetlejuice, who steals every second thanks to Michael Keaton's chaotic performance. The star and director would mine more cinematic gold together with Batman in 1989.
6. Poltergeist (Tobe Hooper, 1982)
Directed by Texas Chainsaw Massacre 's Tobe Hooper and produced by Jaws ' Steven Spielberg, Poltergeist didn't disappoint as a meeting of two horror masterminds. This classic about spectres haunting a wholesome nuclear family comes packaged with scares tailored to every demographic, from adults (your child going missing) to kids (your toys trying to kill you). It's still scary nowadays as a result.
5. The Haunting (Robert Wise, 1963)
Shirley Jackson's The Haunting Of Hill House is one of the essential ghost stories, and Robert Wise's adaptation does the claustrophobic classic justice. The oft-overlooked master auteur (also responsible for The Day The Earth Stood Still and The Andromeda Strain ) wisely doubles down on the dubious sanity of the novel's protagonist, making for a suspenseful masterpiece that toys with reality itself.
4. The Sixth Sense (M. Night Shyamalan, 1999)
Without hyperbole, The Sixth Sense changed cinema. For years after M. Night Shyamalan's magnum opus came out, every filmmaker was trying to replicate the impact and ingenuity of its twist ending (including the writer/director himself). None of them could, of course, and this ghostly horror-drama continues to stand alongside The Empire Strikes Back and Psycho in the pantheon of legendary reveals.
3. Ghostbusters (Ivan Reitman, 1984)
Who you gonna call?! Countless comedies (including its own lacklustre sequels) have tried to replicate Ghostbusters , but there's still only one. Bill Murray, Dan Aykroyd, Ernie Hudson and Harold Ramis ostensibly lead this masterpiece as a team that hilariously treat ghost-hunting like it's a pest control job. However, they actually star moreover as simply themselves, shooting one-liners back and forth with inimitable wit. It's a chemistry that (clearly) is impossible to recapture.
2. The Innocents (Jack Clayton, 1961)
Call this a hot take if you like, but The Innocents is the scariest black-and-white film ever made. Deborah Kerr stars as a Victorian governess assigned to look after two children in their uncle's enormous mansion and, naturally, quickly experiences supernatural phenomena. What puts Jack Clayton's unsung classic above other films with similar setups, however, is its twisted psychology and near-unbearable quietness. That silence turns every ghost's slow movement towards the camera into a goosebump-inducing fight or flight moment.
1. The Shining (Stanley Kubrick, 1980)
The Shining 's not just the greatest ghost film of all time, but one of the best horrors ever made, full stop. Stanley Kubrick's disorientating nightmare haunts on multiple levels, most directly as an inexplicable ghost story riddled with iconic, violent imagery. Beneath the bonnet, though, this is also a chilling meditation on the nature of genocide, how it's intrinsic to American society and how it never seems to stop happening.
Jack Nicholson, Shelley Duvall and even a six-year-old Danny Lloyd all bring their most deranged and expressive performances, while former photographer Kubrick truly gets to stretch his muscles when it comes to stunning cinematography. The Shining is rightly considered a stone-cold classic nowadays, and it seems the only person who doesn't adore it is Stephen King : the man who wrote the book it's based on.
Metal Hammer Newsletter
Sign up below to get the latest from Metal Hammer, plus exclusive special offers, direct to your inbox!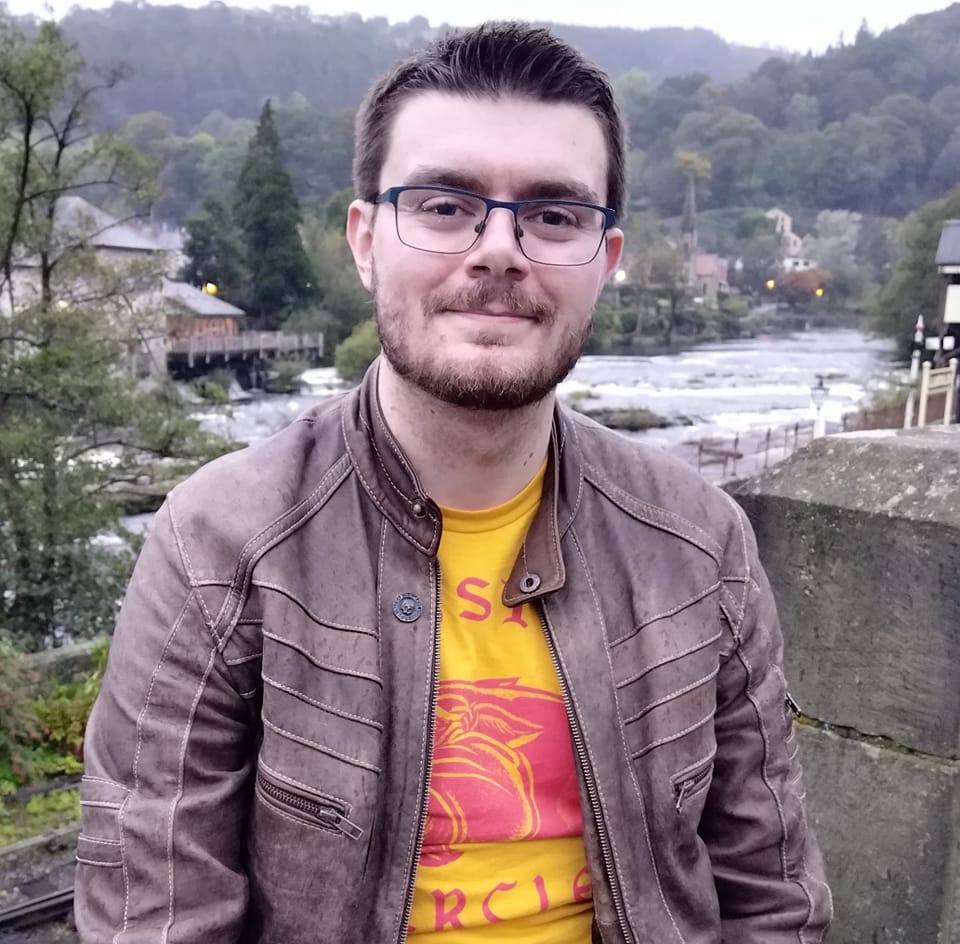 Louder's resident Gojira obsessive was still at uni when he joined the team in 2017. Since then, Matt's become a regular in Prog and Metal Hammer, at his happiest when interviewing the most forward-thinking artists heavy music can muster. He's got bylines in The Guardian, The Telegraph, NME, Guitar and many others, too. When he's not writing, you'll probably find him skydiving, scuba diving or coasteering.
12 songs that brought horniness back to heavy metal (without the cringe)
As a millennial metalhead, I was laughed at for loving nu metal. In 2023 it's filling festivals and influencing more young bands than ever - and I for one welcome its glorious return
"A standard teen rebellion story - on paper, at least… But this is a musical concept, where pieces join to form a narrative in which things get weird": Why The Who's Quadrophenia is a prog epic
Most Popular
By Max Bell 2 November 2023
By Malcolm Dome 2 November 2023
By Rob Hughes 2 November 2023
By Sid Smith 1 November 2023
By Matt Mills 1 November 2023
By Paul Brannigan 1 November 2023
By Merlin Alderslade 1 November 2023
By Will Marshall 1 November 2023
By Mark Blake 1 November 2023
By Henry Yates 1 November 2023
By Paul Elliott 1 November 2023
Shop TODAY Savings: Save at over 40,000 stores with our coupon extension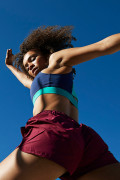 Watch Full Episodes
Read With Jenna
Inspirational
Relationships
TODAY Table
Newsletters
Start TODAY
Shop TODAY Awards
Citi Music Series
Listen All Day
Follow today
More Brands
46 of the greatest ghost movies of all time
Of all the paranormal things that may pop up in scary films , ghosts have the power to be funny, family-friendly , scary, meaningful and deadly — sometimes all in the same film. And that makes watching any ghost picture a roller coaster ride of a different stripe than, say, serial killer movies .
"Ghost stories work best when the horror is subtle but chilling," says Bram Stoker Award-winning author James Chambers, co-editor (with Carol Gyzander) of the new ghost story anthology " Even in the Grave ." "To create the right mood for the viewer, ghost movies should hold back certain elements a prose story might include."
That's true for all of the great ghost movies we've lined up for you below. Because in the end, as most people who've claimed to see ghosts in real life understand, most spirits were once ... humans. Like us. That makes them relatable, even if they are dead, and even if they are kind of angry.
"Ghosts are an indication of what lies waiting for us after we pass away," says Bram Stoker-nominated author Gyzander. "Some may find the concept scary, while others can take reassurance from the idea that some element of ourselves or those we love will continue after death."
So turn on (or off!) all the lights and settle in with this list of fantastic phantasms from over the years, featuring new and old films, and ones reportedly based on true stories. Since some of these films are more funny than frightening, we've added in a Casper the Friendly Ghost-inspired rating system: One ghost (👻) means it's a Halloween movie is fit for the whole family ; Five means you'll want to hide under a sheet of your own.
'The Uninvited' (1944)
One of the highest-grossing films of its premiere year, "The Uninvited" is about a brother and sister who purchase a house in Cornwall and are soon surrounded by paranormal activity. With Ray Milland and Ruth Hussey, it's creepy in an old-school, non-CGI way that will still get under your skin.
Casper Rating: 👻👻👻
'The Ghost and Mrs. Muir' (1947)
So you move to a seaside house only to find there's a catch: the dead previous owner (a gruff but Rex Harrison-shaped seaman) doesn't want you there. Fortunately, you're headstrong enough to win over even the dead, and pretty soon the pair of you are collaborating on his memoirs so you can afford to buy the house and live happily ever after — if not together . At least, not for many, many years. Bonus: If you love the film, there's a TV series based on it that ran from 1968 to 70.
Casper Rating: 👻👻
'The Innocents' (1961)
Based on the 1898 Henry James novel "The Turn of the Screw," "The Innocents" focuses on a governess hired to watch over two children she decides are possessed ... and in a house that appears haunted. Deborah Kerr is a surprisingly excellent scream queen.
'The Haunting' (1963)
Another great based-on film that's frequently remade, "The Haunting" is based on Shirley Jackson's "The Haunting of Hill House," which sets up a trope so familiar it almost feels cliche (now, at least): a group of people are invited by a paranormal investigator to spend a night in a haunted house. Mayhem and lots of scares ensue. But this one has the advantage of new (then, at least) technology: a wide angle lens used by director Robert Wise to create effectively creepy distortions.
'Kwaidan' (1964)
The switch from black-and-white scares to color somehow seems to ramp things up to yet another level. Beautifully photographed, this three-hour film presents four stories of people making major mistakes, or driven insane, or just in the wrong place. Japanese horror has always had a particularly sharp blade.
Casper Rating: 👻👻👻👻
'The Legend of Hell House' (1973)
Full of the overwrought acting and super-saturated visuals typical of horror movies from the 1970s, this classic ghost tale features a physicist, his wife and two mediums who dare to spend a night in a seriously haunted house where both guests and paranormal investigators have been dying for 50 years. This ghost isn't above ruining the whole house in an effort to expel invaders.
'Hasu (House)' (1977)
Don't be fooled by the totally-out-of-place theme song in the trailer, a cheery tune better suited for a 1970s sitcom than one of the trippiest, weirdest ghost films you're likely to stumble across. "Hasu" ("House" in English) is full of all kinds of strange effects (those fingers playing the piano!), hellbent cats and lots of blood. There are some off-kilter funny bits, too — but you decide how you feel about a gaggle of young women visiting a house that slowly devours them all.
'The Amityville Horror' (1979)
Few horror films have captured the zeitgeist of the moment the way "Amityville Horror" did. Based on the allegedly true experiences of a real suburban family, the tale focuses on how newlyweds with three children buy a house that one year earlier had been the site of a mass murder. It's over the top and yet incredibly creepy with the images of bleeding walls and pigs in windows.
'The Changeling' (1980)
The new resident (George C. Scott) of an old house discovers there's another being living there with him — the ghost of a child killed by his father and swapped out with another boy — but the mystery the specter raises tell him will reach all the way into some of the highest levels of government before the secret comes out.
'The Shining' (1980)
Writing a novel is hard , people. That's why it totally makes sense for writers to go on isolated retreats. But Jack Torrance's (Jack Nicholson) stint at the Overlook Hotel might be too isolated. To the horror of his wife and psychic son, Jack becomes manipulated by the spirits who also live in the hotel. "The Shining" isn't just scary for its use of a Stephen King story and the menacing brows of Jack Nicholson (playing stunted author Jack Torrance): Director Stanley Kubrick's chilly style and jump-cut editing makes it a genuinely disturbing watch. Bonus: If you'd like to lighten the mood, check out this version of a "Shining" trailer , edited as if the film were family-friendly. It decidedly is not.
Casper Rating: 👻👻👻👻👻
'The Fog' (1980)
Multi-talented John Carpenter (who directed, co-wrote the script and even created the music for "The Fog") is fully in charge of the tale of an unusual, glowing fog that takes over a coastal Californian town and provides a portal for some pretty angry mariner ghosts who died in a shipwreck a century earlier. Bonus: Scream queens Jamie Lee Curtis and her mom Janet Leigh both star!
'Ghost Story'
Based on Peter Straub's novel, this tale is about four New England businessmen and friends who get together to tell ghost stories, but when the stories turn real for them, they have to confront their role in a woman's death years earlier. Bonus: Classic actors, together at last! The cast includes Fred Astaire, Douglas Fairbanks Jr. and Melvyn Douglas, just for a start.
'Poltergeist' (1982)
"Poltergeist" is about a nice family who move into a nice house with a decidedly not nice history. Legend has it the house was built on a cemetery, and the buried residents aren't happy with being confined to the basement. Steven Spielberg wrote the movie and director Tobe Hooper is best known for "The Texas Chain Saw Massacre." You've been warned.
'Ghostbusters' (1984)
If you're seeing things in your neighborhood, who you gonna call? How about four guys who start their own business designed to capture and store ghosts — then have to deal with a bureaucracy that decides it's better to let them all loose? Yeah, that'll work. "Ghostbusters" (the original) is silly, a little scary and full of state-of-the-art special effects — for 1984, anyhow. Love for the franchise means there's an all-women "Ghostbusters" (2016) and a nostalgia-heavy "Ghostbusters: Afterlife " (2021) to keep you mired in the ectoplasm for a long time.
'House' (1985)
Roger's a troubled Vietnam Vet who's separated from his wife, whose son has vanished, and he just wants to write a book in a great big spooky old house — but the house has other plans, including a whole other world on the other side of the medicine cabinet. File this under the listing of "houses that tell you to get out but residents who refuse to leave," and watch as things go downhill from there.
'Beetlejuice' (1988)
Tim Burton turns the frighteners of the world into friendly, familiar specters. In this case, the ghosts aren't the puckish title character (Michael Keaton), but rather two recently-deceased homeowners (Alec Baldwin and Geena Davis) who don't want anyone moving into their former dream home, which they're busy haunting. Add in a new family of trendy out-of-towners (and one Goth daughter in Winona Ryder) and this is a fun, occasionally gross exercise in learning how ghosts and people can live in harmony.
'The Lady in White' (1988)
Yes, there are children at the center of this story, but "The Lady in White" might prove daunting for younger viewers. The story focuses on nine-year-old Frankie (Lukas Haas) who witnesses the ghostly apparition of a girl being murdered while he's locked in a cloakroom, and sets about not just befriending her ghost but solving the crime. There's a second ghost involved — the titular woman in white — who also lends a hand as the clues start drawing the mystery closer and closer to Frankie's home. A different take on the old ghost tale mystery, but one that does involve attacking and killing children so ... beware!
'Always' (1989)
The spectral figure in "Always" walks the fine line between a ghost and a guardian angel, suggesting they might be one and the same. A reckless aerial firefighter (Richard Dreyfuss) is killed while saving a compatriot and told in the afterlife by a spirit (Audrey Hepburn) that it's now his job to help guide the living. He interprets this as haunting his lost love Dorinda (Holly Hunter). As such, he tries to get in the middle of her grieving process, but ultimately learns how to let her go so she can heal. Directed by Steven Spielberg, "Always" is a story about grief and mourning, and is about as sweet a ghost story as you could expect.
Casper Rating: 👻
'Ghostbusters II' (1989)
Of course, there's no reproducing the original. But by setting the original "Ghostbusters" quartet on the wrong foot — they've gone out of business and are reduced to playing kids' birthday parties to make bank — we get to see them as underdogs once again, and just in time as a river of ectoplasm and loads of new ghosts spurs the team back into action. Plus, there's a walking Statue of Liberty!
'Ghost' (1990)
Ghosts continue to have a romantic, guiding touch in the classic Patrick Swayze/Demi Moore four-hankie tale. Sam Wheat (Swayze) gets shot by a mugger, leaving his girlfriend, Molly (Demi Moore), and a reluctant medium (Whoopi Goldberg) to figure out that it was no random killing after all. Meanwhile, the ghostly Sam figures out how to connect to the earthly plane to let Molly know that yes, he's keeping an eye out for her ... and possibly even saving her life. You'll laugh, you'll cry, you'll wish you had someone to make pottery with.
'The Frighteners' (1996)
Don't let the title spook you. "The Frighteners" is a horror comedy about a man who uses the ability to commune with the dead to make some money. His supernatural schemes get serious when the ghost of a serial killer gets back to his old ways, despite being "on the other side," and only Frank (Michael J. Fox) can stop him.
'The Sixth Sense' (1999)
The kid (Haley Joel Osment) says he sees dead people, and only one psychologist (Bruce Willis) is able to help him figure out what he needs to do to fix, or understand, this particular talent. As with a lot of ghost-based stories, there's a hurdle to overcome in helping either the ghost or the living free themselves from the liminal space they exist in, but unlike in many there's a giant "gotcha" at the end which you probably already know is coming.
'Stir of Echoes' (1999)
Beware a ghost with an agenda and a blue-collar worker who's recently been hypnotized to be more "open" to the world around him. Kevin Bacon's a telephone lineman who goes under at a gathering, and returns to the waking world as an instrument for the deceased spirit of Samantha, who wants her death avenged.
'Sleepy Hollow' (1999)
In most tellings of "The Legend of Sleepy Hollow," things do not go well for one Ichabod Crane. But with Tim Burton directing, Crane (Johnny Depp) becomes an investigator considered radical for adhering to a scientific method, who comes to the small New York village to investigate a series of beheadings. The movie has definite scares and dark jumps, but it's not the same old story you might have grown up hearing told around a campfire.
'The Devil's Backbone' (2001)
Made before "Pan's Labyrinth," this Guillermo Del Toro film is also set in the Spanish Civil War era and provides audiences with another kind of nightmare fuel. Adolescent Carlos (Fernando Tielve) arrives at an orphanage that reportedly has a cache of hidden gold, and soon starts seeing specters from the school. Isolated from wartime and bedeviled by treasure hunters, Carlos and his friends find themselves in danger faster than you can say "ghosts!"
'The Others' (2001)
Grace (Nicole Kidman) is having a devil of a time: Not only is she living in an isolated house in post-WWII Jersey (near the UK, not New York), while caring for her two young kids who have photosensitivity and therefore can't go out in the sunlight, she's also having problems with unwelcome visitors. Strangers seem to be moving into her house. The piano plays on its own, and time feels very slippy. Is her house haunted? Yes, but not in the way she thinks.
'Spirited Away' (2001)
10-year-old Chihiro is supposed to move into a new neighborhood with her parents when she accidentally enters a world ruled by gods, witches and spirits, and sees her parents get turned into pigs. Chihiro must work at a magical bathhouse owned by a witch named Yubaba to free herself and her parents.
'The Ring' (2002)
The beauty of "The Ring" (an American remake of the 1998 Japanese film "Ring") is found in the premise's simplicity: Characters watch some weird found footage on a video tape, get a phone call letting them know they have a week to live, and then die. More interesting is the way Rachel (Naomi Watts) goes about "investigating" the phenomenon as if it's a puzzle that can be solved after her young son views the tape. Is the girl in the well a true ghost? Has she achieved some kind of demonic abilities? And can the "Ring" curse be defeated? All of those questions have elusive answers and disturbing consequences.
'A Tale of Two Sisters' (2003)
A teenage girl is released from a mental institution and sent home in this South Korean film, only to find it's much more horrific than she ever remembered back there — and that the family's dark secrets are not going to stay buried for long.
'Corpse Bride' (2005)
Victor (Johnny Depp) and Victoria (Emma Watson) are arranged to be married when he is dragged into the land of the dead by Emily (Helena Bonham Carter), who was murdered after finding love and eloping. Now, Victor must fight to get back to the land of the living in order to save Victoria from a marriage to the villainous Barkis Bittern (Richard E. Grant).
'The Orphanage' (2007)
This Spanish film has all the great hallmarks of a ghost story: prescient children, living in a home with a past (a former orphanage for handicapped children), and the kid suddenly developing new friends only he can see. You'll be scared even through the subtitles.
'Insidious' (2010)
If a film like "Always" (see above) walks the line between guardian angel and ghost, "Insidious" walks the line between ghost and demon. Within the movie's mythology, ghosts can cross over into the bodies of the living and then animate them. Full of jump scares, "Insidious" is a film about the wickedest type of angry spirits, who fixate on a young boy who dreams a little too well.
'The Woman In Black' (2012)
High Gothic style at its most bleak and melodramatic. "Woman in Black" is about a lawyer sent to Eel Marsh estate, a remote home whose owner has died. He's meant to gather papers and prepare the house for sale, but then people start dying, houses start burning down, children get creepier and fingers start pointing ... at him. The post-"Harry Potter" Daniel Radcliffe as the beleagured lawyer is a fantastic touch, too.
'Oculus' (2013)
"Oculus" continues the cinematic tradition of ghosts being dead yet super-powered beings who can do basically anything . In the movie, a sister (Karen Gillan) tries to exonerate her brother (Brenton Thwaites) for the deaths of their parents when they were small. The real culprit? A mirror that contains mind-controlling spirits. "Oculus" is a film that will make you question what you actually just saw.
'The Canal' (2014)
When a film archivist (Rupert Evans) comes upon very old found footage of a crime scene and murder, he quickly realizes there's a direct connection between the footage and the home he lives in. Meanwhile, his cheating wife turns up dead in a nearby canal, causing him to spiral obsessively with capturing the ghost he believes is connected to the footage and who lives in his home. Things just get darker, and ghostlier, from there.
'The Babadook' (2014)
Is "The Babadook" a ghost movie? Kind of, so long as you're willing to believe the titular monster, who starts manifesting in a single mother's home after a book also titled "The Babadook," arrives. Her son desperately wants her to read it aloud, and starts acting stranger and scarier with each passing day. But the startling ending may have you questioning whether ghosts, or monsters, can ever be removed entirely.
'It Follows' (2014)
So, remember how in "The Ring" you died seven days after watching a videotape? Well, I have bad news and I have terrible news. In "It Follows," an entity (which is both a shapeshifter and some sort of specter) is passed from person to person through sex, after which it follows you forever. The only way you can delay your doom is to have sex with someone else, and share the ... uh, love. Then it has to kill that person before it gets to you. Seriously, this is the worst dating service ever.
'Crimson Peak' (2015)
Guillermo Del Toro returns with another kind of ghost story, this one a classic Gothic romance about con artist siblings (Tom Hiddleston and Jessica Chastain) who start out trying to steal Edith's (Mia Wasikowska) fortune to save their sinking fortunes and his floundering inventions, but end up on very different sides about how she should be handled. Ghosts, meanwhile, are a bit on the sidelines, yet critical to the plot: Not only does one warn Edith about the mansion, later in the game one proves critical to her escape from the house of horrors. Drenched in atmosphere and packed with a great cast, this one will give you the best kind of chills.
'Ghostbusters' (2016)
For some fans of the "Ghostbusters" franchise, the "something strange" in the neighborhood wasn't ghosts with this reboot — but the fact that the ladies were finally getting to kick some spectral butt. But ignore that and just dive right in: Kate McKinnon's eccentric, wild-eyed performance is worth the price of admission, and there's Chris Hemsworth as the eye-candy receptionist, so it surely has more than a ghost of a chance.
'We Go On' (2016)
A movie that reminds you to be careful what you wish for. Miles (Clark Freeman) is on a quest, offering $30,000 to anyone who can provide definitive proof of life after death. He gets a lot of pranks and hoaxes, but three lines of inquiry seem promising ... until he gets the answers he's been looking for, and then some. It's as much an emotional journey as one with spirits who have their own agendas, and will leave you feeling, well, haunted.
'A Ghost Story' (2017)
In the spare, meditative "A Ghost Story," time is a slippery device. The story is told both backward and forward: A man and a woman (only referred to as C and M, played by Casey Affleck and Rooney Mara) live in an ordinary house. There is a tragedy. The result: The one who dies sits up in the morgue beneath a sheet, and begins wandering. No one can see this ghost, but this ghost slowly finds a way to interact with the world ... and eventually come to peace. Some ghost stories leave you in tears of fright; this one might just make you grab tissues for another reason.
'Coco' (2017)
"Coco" is set during the Mexican holiday Day of the Dead, during which spirits are said to cross over and visit the living. Celebrants hold celebrations and picnics to be with the departed. In "Coco," there's trouble when a young living boy accidentally crosses over with the dead and has to figure out how to return to the living. Though it's a family-friendly Pixar movie, there are still some scary spirits he'll have to evade, and old family secrets he'll have to unearth.
'Doctor Sleep' (2019)
OK, we're not sure we're buying that the ghost-sensitive, finger-wagging kid from "The Shining" grew up to be Ewan McGregor, but if you can get past that bit of casting, "Doctor Sleep" proves that the haunting of Dan Torrance didn't end when he and his mother escaped the Overlook hotel way back when. In this tale, he's guided by the spirit of Dick Halloran to contain the Overlook's ghosts in a special box.
'His House' (2020)
It seems particularly cruel to subject South Sudanese refugees who've escaped a living hell to a second horrifying passage by placing them into a haunted house in the U.K., where they're seeking asylum, but this is the plot of "His House." There's clearly some kind of angry spirit living in the shabby home the couple (played by Wunmi Mosaku and Sope Dirisu) has been given, but in time things become clearer: There are ghosts who have traveled along with the couple. It just goes to show that starting over isn't so easy when the baggage is spiritual.
'Candyman' (2021)
The spirit of a wrongly-accused homeless man who'd been accused of tampering with candy is far from a sweet soul. All you have to do to summon him is say his name three times in front of a mirror ... and he'll wreak some serious vengeance on you. Naturally, anyone who hears of this urban legend seems bound to taunt it in front of a mirror, which leads to a lot of bodies, a very important bee, and the transformation of a new member of Candyman's "hive." You're better off calling out for Beetlejuice.
'Ghostbusters: Afterlife' (2021)
Alas, one of the "Ghostbusters" has passed on (and in real life, too; RIP Harold Ramis), but that doesn't mean he can't be an integral part of a new look at the franchise that deals in ghostly matters. The descendents of Egon's (Ramis) pick up the story far from New York City, with some familiar enemies, some new friends (a kid who makes podcasts called ... Podcast) and a reuniting of the old gang, including a spectral Egon. Bonus: Director Jason Reitman isn't just the son of original "Ghostbusters" director Ivan Reitman, he's the kid who, in "Ghostbusters II," told Dan Aykroyd's Ray that the Ghostbusters were "full of crap."
Randee Dawn (she/her) is an entertainment journalist and author based in Brooklyn. In addition to writing for TODAY.com, Variety and The Los Angeles Times, her debut novel, Tune in Tomorrow , about a reality TV show run by mythic creatures, published in 2022. She's also the co-author of The Law & Order: SVU Unofficial Companion . When not interviewing the stars or dabbling in speculative fiction, she dreams of the next place she can travel to, or cuddles her Westie. More at RandeeDawn.com .
13 Underrated Horror Movies From the Early 2000s That Deserve a Second Chance
These weren't that bad!
Read update
Horror has long been a popular genre, with many films and television shows being made each year. However, some are grossly underappreciated as a result of a low rating or being poorly regarded by the public and critics. These movies are truly so-bad-they're-good ones, thus, definitely merit a second chance.
The early 2000s saw a myriad of horror movies that were masterfully made. Some were remakes of Japanese successes that American directors and producers put their own spin on to appeal to a Western audience. Others were original works that brought new stories to the big screen or added a unique spin to a formulaic genre.
However, some horror movies from that period received negative reviews from critics who put too big an emphasis on the minor flaws an otherwise good story contained. Many of these movies deserve to be revisited for their distinctive plot twist, the cast's strong performances, or the story that failed to appeal to an overeager audience.
Updated on June 14, 2023, by Jessie Nguyen:
13 'the messengers' (2007).
The Messengers follows a family who moves to a farm in North Dakota to start a new life. However, they soon discover that the farm is haunted by the ghosts of the previous owners who were murdered there. It's a classic haunted house horror movie , with a more rural setting.
This movie was criticized for being slow-paced and borrowing from previous horror movies. But the Pang Brothers ' choice of long pauses helps build tension and makes the scary scenes more impactful. While some of the tropes have been seen before, the plot is supported by a strong cast of actors, with a young Kristen Stewart playing the teenage daughter in a notable unwavering performance.
12 'Turistas' (2006)
Turistas follows a group of young backpackers who are traveling through Brazil and end up stranded in a remote village. As they try to find a way out, they discover that the locals have sinister intentions and are harvesting their organs for profit. The group must fight for survival and escape before it's too late.
Despite its intense and suspenseful storyline, the film is severely underrated for numerous reasons by the time it was released. Moreover, Turistas features stunning cinematography that captures the beauty and danger of the Brazilian landscape, making it one of the great horror movies about traveling abroad . The performances from the cast, including Josh Duhamel and Melissa George , are also strong and believable, giving the viewers an excellent viewing experience.
Watch on DirecTV
11 'The Hitcher' (2007)
The Hitcher follows a young couple, Jim ( Zachary Knighton ) and Grace ( Sophia Bush ), who are on a road trip across the country. Along the way, they encounter a hitchhiker ( Sean Bean ), who seems friendly at first but quickly reveals himself to be a sadistic killer. Jim and Grace soon find themselves in a fight for survival as they try to escape from Ryder and his relentless pursuit.
Despite being a remake of the 1986 film of the same name, The Hitcher is often overlooked and underrated. The movie features strong performances from its cast, particularly Sean Bean as the menacing and unpredictable hitcher. Additionally, the suspense and tension are masterfully written, and the pace of the movie only serves to heighten the atmosphere of dread. The movie also tackles issues of loyalty, treachery, and the repercussions of making risky decisions.
10 'The Eye' (2008)
The Eye centers on Sydney Wells ( Jessica Alba ), who lost her eyesight as a child. After receiving a corneal transplant, Sydney begins to see strange and terrifying visions. As she tries to uncover the truth behind her visions, she discovers that her donor has a dark past.
Criticized as just another unoriginal remake of a Japanese horror film , the American version sticks close to its source material. Alba gives a steady and unassuming performance maintaining the movie's tension throughout. The ghostly apparitions serve their purpose in their spookiness. Although the ending is a little underwhelming, the surprising plot twist when Sydney finally sees a picture of herself redeems this film entirely.
9 'The Amityville Horror' (2005)
Based on a true story, The Amityville Horror follows a family who moves into a new home in Amityville, New York. However, they soon discover that the house is haunted by the ghosts of the previous owners. The family experiences terrifying events and struggles to escape the evil presence in the house.
Even though the movie strays away from the real stories of the Defoes and the Lutzes, this remake is worth watching, if only for the engaging performances of the cast. Notably, the subdued and chilling rendition of Ryan Reynolds as a possessed George Lutz. Although a little overzealous, the gore scenes are effective, and the director ( Andrew Douglas ) squeezes in one last unexpected scare to leave the audience rattled as the credits roll.
Watch on Hoopla
8 'Friday the 13th' (2009)
Friday the 13th centers on a group of friends camping near the abandoned Camp Crystal Lake is slaughtered by Jason Voorhees ( Derek Mears ). Six weeks later, Clay Miller ( Jared Padalecki ) shows up in town to look for his missing sister. He meets a group of friends headed to a cabin near Crystal Lake, and it isn't long until Jason hunts them down too.
Those expecting a remake of the original were unhappy with this new film. However, this reimagining has its merits. The Jason movies were never meant to stir sympathy for his victims. It's all about the kills and the originality with which Jason perpetrates them. Jason is a fast-moving killing machine in this version, making every scene he is in a fraught one. And the unexpected plot twist does something few slasher movies have done; making the audience feel sympathy for the killer.
7 'Malevolence' (2004)
Malevolence centers on a group of criminals who plan a bank robbery but end up taking a young woman and her daughter hostage in a nearby house. As they wait for their accomplice to arrive, they discover that the house was once the site of a gruesome murder and that the killer may still be lurking nearby.
The horror film is a low-budget , lesser-known genre gem that masterfully uses tension-building techniques to compensate for occasionally awkward dialogue and uneven acting. Moreover, the tension and suspense are expertly used, with a film's eerie pacing and cinematography adding to the overall sense of dread, making its way to the viewers' watch list.
Watch on Tubi
6 'The Texas Chainsaw Massacre' (2003)
The Texas Chainsaw Massacre follows five young friends on a road trip to go see a concert when they encounter a young woman on the road. She appears to be traumatized. Looking for help, the group runs into the homicidal Hewitt family. They find themselves running for their lives as chainsaw-wielding Thomas Hewitt ( Andrew Bryniarski ), Leatherface, chases them down.
The fact that the main critique of this film was its goriness despite having the words 'chainsaw' and 'massacre' in its title is perplexing. Several original film crew members, including cinematographer Daniel Pearl , returned to work on this one. His unsettling camera angles increase the feeling of dread and entrapment throughout the movie. The cast gave strong performances, but R. Lee Ermey 's interpretation of Sheriff Hoyt was unnerving.
5 'The Exorcism of Emily Rose' (2005)
The Exorcism of Emily Rose follows the titular character ( Jennifer Carpenter ) who is tormented by a demon who has possessed her. Her family hires a priest, Father Richard Moore ( Tom Wilkinson ), to conduct an exorcism that fails and leads to Emily Rose's death. Father Moore is then charged with negligent homicide. Erin Bruner ( Laura Linney ), the lawyer representing him, puts her career on the line and lets her client tell his story by putting him on the stand.
Based on the tragic true story of Anneliese Michel , fans of The Exorcist hoping to be served the same recipe were quite deceived by this film. The scenes of possession, although disquieting, contain no gore or vulgarity. The story is told in flashbacks during the gripping courtroom scenes. The demon's presence looming around Father Moore and his lawyer serves to maintain the sense of dread throughout the movie. And despite this being a horror story, the ending leaves the audience wondering about the nature of human suffering.
4 'What Lies Beneath' (2000)
What Lies Beneath follows a middle-aged couple who seems to live the perfect life. But when Claire ( Michelle Pfeiffer ) becomes convinced her neighbor murdered his wife, she witnesses unexplained occurrences in her house. But these disturbances are caused by something hitting much closer to home.
With Michelle Pfeiffer and Harrison Ford as the leads, and Robert Zemeckis as the director, critics had no choice but to blame the script for the few flaws this movie has. The movie does a great job of misleading its audience . Unlike most films of its genre, it dwells on character development instead of moving from one jump scare to the next. The leads give good, solid performances, and a ghost story that doesn't involve a teen or a child is quite refreshing.
3 'The Strangers' (2008)
The Strangers follows a young couple spending the night in a secluded house. Yet, they soon find themselves terrorized by three masked strangers who are intent on killing them. The couple must fight for their survival as they try to figure out why they are being targeted.
Loosely based on the Tate Murders, this movie toys with its protagonists and audience until the climactic ending. Lambasted by harsh critics for its lack of character development, the film compensates by offering true psychological horror. Scenes, where the audience is aware of the intruders inside the house but the protagonists, aren't are exceptionally well-crafted and effective in building up tension and instilling a terrible sense of foreboding.
2 'The Ruins' (2008)
The Ruins follows a group of tourists on vacation in Mexico to visit some ancient Mayan ruins. They are immediately confronted by Mayan villagers who force them up the ruins. Trapped at the top, the young tourists soon realize that the vines surrounding the ruins are hungry for blood.
This unique plot, written by Scott Smith and based on his best-selling novel, was a refreshing option at the time amid ghosts and slasher movies. The story doesn't waste time putting its protagonists in immediate danger and is not shy about any gore scenes it portrays. The plot twist is terrifying , and Smith still manages to give his movie a somewhat gratifying conclusion.
1 'From Hell' (2001)
Based on the graphic novel of the same name, From Hell follows Inspector Frederick Abberline ( Johnny Depp ) tracks down Jack The Ripper as he targets sex workers in 19th century London. As he delves deeper into the case, he uncovers a conspiracy involving the royal family and the Freemasons.
Many critics chose to discard this film because the plot was not based on facts. It was based on a conspiracy theory surrounding Prince Albert and an illegitimate child he had with a sex worker. Although this theory has been proven false by historians, it cannot be denied that it makes for a great story. Others disagreed with casting two Americans in British roles, Depp as Abberline and Heather Graham as Mary Kelly, one of the sex workers. Depp's interpretation of the inspector as a depressed opium-addicted widower brings even more darkness into the already tenebrous atmosphere of the film. Although her British accent leaves something to be desired, Graham is convincing in her role.
NEXT: Scariest Horror Movies That Are Too Disturbing To Re-Watch
Best horror movies of 2023 to stream on Netflix, Max, Hulu, Shudder and more
The best horror hits to land on streaming services during this year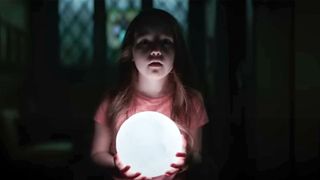 Yes, it just so happens that our best horror movies of 2023 to stream list has turned up during the unofficial 'spooky season', but seeking a scare isn't just for Halloween. This horror-filled list is a year-long affair spanning many-a-streaming platform and terrifying many-a-watcher.
It's been a year of abundance in the horror genre, with entries on our list spanning indies, iconic franchises, and streaming exclusives to provide the thrills from the comfort of your home. Although… there's definitely nothing comfortable about these flicks.
The best streaming services have made it possible for horror to be right at our fingertips whenever we want it and has even become the sole home to some of our picks. We've slithered through the thrillers on offer in 2023 to determine the best ones to watch across the likes of Netflix , Hulu , Max , Disney Plus and more. To be on this list, movies must have arrived on streaming services for the first time during 2023 – so there may be movies released theatrically in 2022, and you don't find movies that have only been at theaters so far.
M3GAN (2023)
Runtime: 102 mins Director: Gerard Johnstone Age rating: PG-13 Where to watch: Amazon Prime (US), Sky/NOW TV (UK), Netflix/BiNGE (Aus)
There's a lot of terrifying possibilities to explore if you explore the question, what can go wrong with artificial intelligence? Turns out M3GAN is happy to oblige with a demonstration for us. A lifelike robot doll created by Allison Williams ( Get Out ) that was programmed to be a unique and lovely friend for a little girl turns out to be not so lovely at all. Not one bit. Believe us when we say it's not as easy as taking the batteries out of M3GAN when you don't want to play with her anymore. This movie is at the milder end of the scariness spectrum, but it's also a great satire of technology – it opens with a very Paul Verhoeven-like fake advert, and we loved it from that moment.
Totally Killer (2023)
Runtime: 106 mins Director: Nahnatchka Khan Age rating: R Where to watch: Amazon Prime (Global)
From production company Blumhouse – known famously for Paranormal Activity , Insidious , Get Out , and more terrifying titles – Totally Killer is a time-traveling teen slasher flick hit. Jamie Hughes (Kiernan Shipka) is thrown back in time to 1987 to stop a serial killer before they can start their murderous spree. The mash-up of fear and fun has many horror fans excited for something a bit different with an impressive 87% critical score on Rotten Tomatoes. If you're into '80s slashers, Totally Killer will have you totally thrill-ered…
No One Will Save You (2023)
Runtime: 93 mins Director: Brian Duffield Age rating: PG-13 Where to watch: Hulu (US), Disney Plus (UK/Aus)
In another twisty genre mix, Hulu's No One Will Save You is horror hanging from a sci-fi hook. Brynn (Kaitlyn Dever) lives an exiled life in her hometown before an alien invasion sees her life infiltrated by their haunting presence. Overwhelming, heart-palpitating quiet tension is truly front and center with only one line of dialogue uttered throughout the whole movie. This almost absolute silence has, in turn, left viewers teeming with the same levels of anxiety as Brynn as she takes on a full blown extraterrestrial takeover. It's especially great if you have a good sound system.
The Nun II (2023)
Runtime: 110 mins Director: Michael Chaves Age rating: R Where to watch: Max (US), rent or buy in UK/Aus
Sequel to 2018's, you guessed it, The Nun , and another addition to The Conjuring franchise, The Nun II is one of the newest additions to our list, landing exclusively on Max in the US just in time for Halloween 2023. Sister Irene returns for more demonic nun horror by once again coming up against Valak, this time in France. It's a familiar formula for the iconic franchise that'll have you jumping out of your seat even when you really do sense it coming.
Talk to Me (2023)
Runtime: 95 mins Director: Danny Philippou, Michael Philippou Age rating: R Where to watch: Netflix (UK), rent or buy (US/Aus)
This Australian movie is one of the best horror explorations of viral teen "dare" sensations, peer pressure and casual drug use, all at once. Someone gets hold of a hand that enables you to speak to the dead when you hold it, providing a thrilling rush unlike anything on Earth. It becomes a hang-out activity that people record each other doing, but not everyone can handle it as well as others, some younger teens naturally want to prove they're as cool as the older ones, and if you do it wrong… well, then things take a turn into some excellent(ly disgusting) body horror.
Huesera: The Bone Woman (2022)
Runtime: 97 mins Director: Michelle Garza Cervera Age rating: N/A Where to watch: AMC Plus/Shudder (US), Shudder (UK), AMC Plus/Shudder (Aus)
A 97% critical score on Rotten Tomatoes is one helluva status for this horror indie from Mexican filmmaker Michelle Garza Cervera. When pregnant Valeria finds herself cursed by an evil spirit, she must descend even deeper into dark magic to rid herself of the hex before it's too late. A Shudder exclusive, the horror-themed streaming service is full of niche chillers, and Huesera is in a perfect setting to tell viewers a terrifying tale. You'll have experienced bone-breaking before in horror films, and you're sure as heck about to see it again.
Evil Dead Rise (2023)
Runtime: 96 mins Director: Lee Cronin Age rating: R Where to watch: Max (US), Netflix (UK)
Breathing new life (appropriately) into Sam Raimi's iconic Evil Dead franchise, horror filmmaker Lee Cronin is at the helm to tell a twisted tale of the Deadites doused in his own unique vision. Two estranged sisters, Beth and Ellie, are thrust together to battle the undead after uncovering the Book of the Dead following an earthquake. It's a true survival nightmare as the once home-y apartment in Los Angeles becomes a gorey hellhole where your most trusted people are now horrors that taunt you.
Sick (2022)
Runtime: 83 mins Director: John Hyams Age rating: R Where to watch: Peacock (US), Sky/NOW Cinema (UK)
This Peacock Original is pandemic-based horror, because it felt like it was only a matter of time before they made those lockdown days even worse. Quarantining at her family's lakehouse, Parker (Gideon Adlon) and her best friend Miri think they're alone in an idyllic location to wile away the days. That is, until they realize they're definitely not alone. Quarantining felt incredibly long, but we're sure it feels even longer when you're just trying to survive just one night alone in the darkness with a knife-wielding killer stalking you.
The Boogeyman (2023)
Runtime: 98 mins Director: Rob Savage Age rating: PG-13 Where to watch: Hulu (US), Disney Plus (UK/Aus)
Based on Stephen King's 1973 short story of the same name, The Boogeyman is brought to life (through the threat of death) when a therapist and his two daughters are haunted by a terrifying supernatural entity that wants to prey on the family. If it's not enough that they're mourning the death of their mother, the girls have to navigate grief whilst being haunted from the shadows. It's mainstream horror with jump scares a'plenty as The Boogeyman finds the darkest places to hide.
Scream VI (2023)
Runtime: 122 mins Director: Matt Bettinelli-Olpin, Tyler Gillett Age rating: R Where to watch: Paramount Plus (US/Aus), Paramount Plus/Sky/NOW TV (UK)
It's been 27 years and counting for the iconic Scream franchise as Scream VI continues to instil fear with this spine-chilling entry. The new cast unites again, after 2022's Scream V , for another self-aware slasher. A year after the Woodsboro killings, they've headed to pastures new in New York City, but Ghostface can't be escaped. When you think it's over, they keep coming back. First-rate oh-no-they're-behind-you action, suitably horrifying masked murdering rampages, and a shocking killer reveal makes for another Scream scaring masterclass.
TechRadar Newsletter
Sign up to receive daily breaking news, reviews, opinion, analysis, deals and more from the world of tech.
Grace is a freelance writer for TechRadar, with past work at sites like GamesRadar, Metro and The Loadout.
India vs South Africa live stream: How to watch Cricket World Cup 2023 online from anywhere
Boca Juniors vs Fluminese live stream: how to watch Copa Libertadores Final
The 35 best early Black Friday deals live at Amazon - AirPods, vacuums, TVs and more
Most Popular
By Catherine Lewis November 02, 2023
By Philip Berne November 01, 2023
By Tom Power November 01, 2023
By Ruth Jones November 01, 2023
By Elie Gould November 01, 2023
By Cat Bussell November 01, 2023
By Carrie Marshall November 01, 2023
By Nate Drake November 01, 2023
By Francisco Dominguez November 01, 2023
By Victoria Woollaston November 01, 2023
2 This farming sim adds vampires to the Stardew Valley mix - and you can try it today
3 Time-bending thriller Bodies is still Netflix's #1 show – here are 4 tense mystery shows to watch next
4 Seagate confirms that 30TB hard drives are coming in early 2024 — but you probably won't be able to use it in your PC
5 Your Samsung Galaxy phone is getting a big security update – here's how to use it
2 Unparalleled camera excellence, invisible crease, and thinnest bezel: OPPO Find N3 Flip is a rare gem!
4 Apple's 'Shot on iPhone' controversy is missing the point
Copy from this list
Report this list
50 best horror movies of the 2000s
updated 2/8/15
Movies or TV
IMDb Rating
In Theaters
Release Year
1. Devil's Den (2006)
Not Rated | 84 min | Action, Comedy, Fantasy
Two small time drug-dealers cross paths with a female-assassin, a monster hunter, a Japanese swordsman and even the Devil himself at a gentlemen's club housing murderous she-demons.
Director: Jeff Burr | Stars: Kelly Hu , Devon Sawa , Ken Foree , Steven Schub
Votes: 1,217
2. Dance of the Dead (2008)
R | 87 min | Action, Comedy, Horror
On the night of the big High-School Prom, the dead rise to eat the living, and the only people who can stop them are the losers who couldn't get dates to the dance.
Director: Gregg Bishop | Stars: Jared Kusnitz , Greyson Chadwick , Chandler Darby , Carissa Fowler
Votes: 11,895
3. Drive Thru (2007)
R | 83 min | Comedy, Horror
Horror gets Super Sized when Horny The Clown, the demonic mascot of "Hella-Burger," starts slashing Orange County teenagers with his meat cleaver from Hell.
Directors: Brendan Cowles , Shane Kuhn | Stars: Leighton Meester , Nicholas D'Agosto , Melora Hardin , Lola Glaudini
Votes: 4,645
4. Doghouse (2009)
Not Rated | 89 min | Comedy, Horror, Sci-Fi
A group of men, heading to a remote village to help one of their friends get over his divorce, soon discover that all the women have been infected with a virus that makes them man-hating cannibals.
Director: Jake West | Stars: Danny Dyer , Noel Clarke , Emil Marwa , Lee Ingleby
Votes: 22,678
5. Land of the Dead (2005)
R | 93 min | Horror, Sci-Fi, Thriller
The living dead have taken over the world, and the last humans live in a walled city to protect themselves as they come to grips with the situation.
Director: George A. Romero | Stars: John Leguizamo , Asia Argento , Simon Baker , Dennis Hopper
Votes: 99,681 | Gross: $20.70M
6. Believe (I) (2000)
PG | 96 min | Family, Horror
After being kicked out of boarding school after boarding school, Ben is sent to live with his stern grandfather in a small town where nobody is interested in him except a girl named ... See full summary »
Director: Robert Tinnell | Stars: Ricky Mabe , Mario Boni , Justin Bradley , Vlasta Vrana
7. Vampire Bats (2005 TV Movie)
Not Rated | 90 min | Action, Adventure, Horror
Freshmen friends of the Tate University go to an underground party in the woods nearby the local cemetery. After a death, two of the students are arrested until a professor suggests that bats might be the real culprit.
Director: Eric Bross | Stars: Lucy Lawless , Dylan Neal , Liam Waite , Timothy Bottoms
Votes: 1,438
8. Automaton Transfusion (2006)
Not Rated | 75 min | Horror
Three teens find themselves in a town over run with zombies. Deciding to fight back, they go on a punch you in the throat, action packed, non stop ride through the city, woods, and schools.
Director: Steven C. Miller | Stars: Garrett Jones , Juliet Reeves London , William Howard , Rowan Bousaid
Votes: 2,426
9. Zombieland (2009)
R | 88 min | Action, Comedy, Horror
A shy student trying to reach his family in Ohio, a gun-toting bruiser in search of the last Twinkie and a pair of sisters striving to get to an amusement park join forces in a trek across a zombie-filled America.
Director: Ruben Fleischer | Stars: Jesse Eisenberg , Emma Stone , Woody Harrelson , Abigail Breslin
Votes: 607,158 | Gross: $75.59M
10. Shaun of the Dead (2004)
R | 99 min | Comedy, Horror
The uneventful, aimless lives of a London electronics salesman and his layabout roommate are disrupted by the zombie apocalypse.
Director: Edgar Wright | Stars: Simon Pegg , Nick Frost , Kate Ashfield , Lucy Davis
Votes: 582,202 | Gross: $13.54M
11. Friday the 13th (2009)
R | 97 min | Horror, Mystery, Thriller
A group of young adults visit a boarded up campsite named Crystal Lake where they soon encounter the mysterious Jason Voorhees and his deadly intentions.
Director: Marcus Nispel | Stars: Jared Padalecki , Amanda Righetti , Derek Mears , Danielle Panabaker
Votes: 114,994 | Gross: $65.00M
12. Spirit Camp (2009)
96 min | Comedy, Horror
When a street smart "goth girl" (Roxy Vandiver) is forced to attend cheerleader camp as part of her rehabilitation from a juvenile correction facility, she clashes with the "popular girls,"... See full summary »
Director: Kerry Beyer | Stars: Roxy Vandiver , Julin , Brandon Smith , Megan Moser
13. 12 Days of Terror (2004 TV Movie)
PG-13 | 87 min | Drama, Horror, Thriller
For twelve days in July, 1916, a shark patrolled the waterways of northern New Jersey. This docudrama is based on Richard Fernicola's account of those days.
Director: Jack Sholder | Stars: Colin Egglesfield , Mark Dexter , Jenna Harrison , John Rhys-Davies
Votes: 1,818
14. Zone of the Dead (2009)
R | 101 min | Action, Horror, Sci-Fi
InterPol agents must join forces with dangerous prisoner to fight zombie hordes.
Directors: Milan Konjevic , Milan Todorovic | Stars: Ken Foree , Kristina Klebe , Emilio Roso , Miodrag 'Miki' Krstovic
Votes: 3,289
15. Decoys 2: Alien Seduction (2007 Video)
R | 94 min | Horror, Sci-Fi, Thriller
Sam, a college student in a small Northwestern town, reluctantly joins his roommates in a contest to see who can hook up with the most gorgeous co-eds by the end of the semester. But when men slowly start disappearing around town, he and his friends learn that when it comes to beautiful women, it's what's inside that really matters.
Director: Jeffery Scott Lando | Stars: Corey Sevier , Tyler Johnston , Kailin See , Kim Poirier
Votes: 2,528
16. Return of the Living Dead: Rave to the Grave (2005)
R | 86 min | Comedy, Horror, Sci-Fi
A college student creates a drug called "Z" and sells it on campus, inadvertently resurrecting the living dead, who wreak havoc at a Halloween rave.
Director: Ellory Elkayem | Stars: Peter Coyote , Aimee-Lynn Chadwick , Cory Hardrict , John Keefe
Votes: 4,623
17. House of the Dead 2 (2005 TV Movie)
R | 95 min | Action, Comedy, Horror
A virus breaks out at a university and people start to become zombies. After 29 days, a team of AMS scientists and soldiers are sent in to deal with the problem. But while they search, things go wrong.
Director: Michael Hurst | Stars: Emmanuelle Vaugier , Ed Quinn , Sticky Fingaz , Steve Monroe
Votes: 6,122
18. House of Fears (2007)
Not Rated | 86 min | Horror, Thriller
The night before a local haunted house opens for Halloween, six friends sneak in for a few hours of fun. Soon after entering, they find themselves trapped inside with no way out. Their ... See full summary »
Director: Ryan Little | Stars: K. Danor Gerald , Cydney Neil , Kelvin Clayton , Corri English
Votes: 2,330
19. Return of the Living Dead: Necropolis (2005)
A group of teenagers, in an attempt to rescue their friend from an evil corporation, end up inadvertently releasing a horde of bloodthirsty zombies.
Director: Ellory Elkayem | Stars: Aimee-Lynn Chadwick , Cory Hardrict , John Keefe , Jana Kramer
Votes: 5,369
20. Candy Stripers (2006)
R | 89 min | Horror, Sci-Fi
In a lonely road in Wucaipa, something attacks the driver of a car and her blind friend Tammy. They have a car accident; Tammy survives and is sent to the Wucaipa General Hospital. ... See full summary »
Director: Kate Robbins | Stars: Brian Lloyd , Tori White , Deanna Brooks , Nicole Rayburn
Votes: 1,443
21. Insanitarium (2008 Video)
R | 89 min | Horror, Thriller
After he's institutionalized in order to cover for his sister, a young man encounters a doctor who is turning his patients into flesh-eating psychopaths.
Director: Jeff Buhler | Stars: Jesse Metcalfe , Kiele Sanchez , Peter Stormare , Kevin Sussman
Votes: 4,806
22. Flight of the Living Dead (2007)
Unrated | 89 min | Horror
A mad scientist is transferring a dead woman in a freezer with an armed guard on a plane to Paris. After slight turbulence, the freezer breaks down and she awakens, turns into a zombie, and infects all on board.
Director: Scott Thomas | Stars: David Chisum , Kristen Kerr , Kevin J. O'Connor , Richard Tyson
Votes: 9,466
23. Wilderness (I) (2006)
R | 93 min | Action, Horror
Juvenile delinquents are sent to a small British island after a fellow prisoner's death, where they have to fight for survival.
Director: M.J. Bassett | Stars: Sean Pertwee , Alex Reid , Toby Kebbell , Stephen Wight
Votes: 10,203
24. Monster Man (2003)
R | 95 min | Adventure, Comedy, Horror
Two guys and a female hitchhiker are terrorized by a monstrous looking man driving a giant monster truck.
Director: Michael Davis | Stars: Eric Jungmann , Justin Urich , Aimee Brooks , Michael Bailey Smith
Votes: 5,090
25. Infestation (2009)
R | 91 min | Action, Adventure, Comedy
A slacker awakes to find himself weak and wrapped in a webbing; after realizing that the world has been taken over by giant alien insects, he wakes a ragtag group of strangers and together they fight for survival.
Director: Kyle Rankin | Stars: Christopher Marquette , Brooke Nevin , Kinsey Packard , E. Quincy Sloan
Votes: 9,596
26. Suck (2009)
R | 91 min | Comedy, Horror, Music
A comedy centered on a rock 'n' roll band that will do anything to become famous.
Director: Rob Stefaniuk | Stars: Rob Stefaniuk , Jessica Paré , Paul Anthony , Mike Lobel
Votes: 5,135
27. Autopsy (2008)
R | 84 min | Horror, Mystery, Thriller
A young woman tries to find her injured boyfriend in a bizarre and dangerous hospital.
Director: Adam Gierasch | Stars: Jessica Lowndes , Ross Kohn , Ross McCall , Ashley Schneider
Votes: 7,248
28. Against the Dark (2009 Video)
R | 94 min | Action, Fantasy, Horror
In a post-apocalyptic world, a master swordsman leads a squad of ex-military vigilantes into a hospital on a mission to rescue trapped survivors from blood-thirsty disease-infected humans.
Director: Richard Crudo | Stars: Steven Seagal , Tanoai Reed , Jenna Harrison , Danny Midwinter
Votes: 5,603
29. Asylum (IV) (2008)
R | 93 min | Horror
Six college students discover their dorm was once an insane asylum that conducted gruesome lobotomies on its teenage inmates during the 1930's.
Director: David R. Ellis | Stars: Sarah Roemer , Jake Muxworthy , Mark Rolston , Travis Van Winkle
Votes: 3,896
30. Black Christmas (2006)
R | 95 min | Horror
On Christmas Eve, an escaped maniac returns to his childhood home, which is now a sorority house, and begins to murder the sorority sisters one by one.
Director: Glen Morgan | Stars: Michelle Trachtenberg , Mary Elizabeth Winstead , Lacey Chabert , Katie Cassidy
Votes: 29,348 | Gross: $16.24M
31. Day of the Dead (2008 Video)
R | 86 min | Action, Horror, Sci-Fi
When a small Colorado town is overrun by the flesh hungry dead a small group of survivors try to escape in a last ditch effort to stay alive.
Director: Steve Miner | Stars: Mena Suvari , Nick Cannon , Michael Welch , AnnaLynne McCord
Votes: 21,614
32. Eight Legged Freaks (2002)
PG-13 | 99 min | Action, Adventure, Comedy
Venomous spiders get exposed to a noxious chemical that causes them to grow to monumental proportions.
Director: Ellory Elkayem | Stars: David Arquette , Kari Wuhrer , Scott Terra , Scarlett Johansson
Votes: 59,520 | Gross: $17.32M
33. The Loved Ones (2009)
R | 84 min | Crime, Horror
When Brent turns down his classmate Lola's invitation to the prom, she concocts a wildly violent plan for revenge.
Director: Sean Byrne | Stars: Xavier Samuel , Robin McLeavy , John Brumpton , Richard Wilson
Votes: 43,284
34. Wrong Turn 2: Dead End (2007 Video)
R | 93 min | Adventure, Horror
A group of reality show contestants find themselves fighting for their survival against a family of hideously deformed inbred cannibals who plan to ruthlessly butcher them all.
Director: Joe Lynch | Stars: Erica Leerhsen , Henry Rollins , Texas Battle , Aleksa Palladino
Votes: 44,696
35. Diary of the Dead (2007)
R | 95 min | Fantasy, Horror, Sci-Fi
A group of young film students run into real-life zombies while filming a horror movie of their own.
Director: George A. Romero | Stars: Michelle Morgan , Joshua Close , Shawn Roberts , Todd Schroeder
Votes: 48,781 | Gross: $0.96M
36. Hatchet (2006)
R | 93 min | Comedy, Horror, Thriller
When a group of tourists in a New Orleans haunted swamp tour find themselves stranded in the wilderness, their evening of fun and spooks turns into a horrific nightmare.
Director: Adam Green | Stars: Kane Hodder , Joel David Moore , Deon Richmond , Tamara Feldman
Votes: 32,988 | Gross: $0.16M
37. Vampire Killers (2009)
R | 86 min | Action, Comedy, Fantasy
Their women having been enslaved by the local pack of lesbian vampires thanks to an ancient curse, the remaining menfolk of a rural town send two hapless young lads out onto the moors as a sacrifice.
Director: Phil Claydon | Stars: Paul McGann , James Corden , MyAnna Buring , Silvia Colloca
Votes: 20,665
38. Black Sheep (2006)
Not Rated | 87 min | Comedy, Horror, Sci-Fi
An experiment in genetic engineering turns harmless sheep into bloodthirsty killers that terrorize a sprawling New Zealand farm.
Director: Jonathan King | Stars: Oliver Driver , Nathan Meister , Tammy Davis , Matthew Chamberlain
Votes: 41,744 | Gross: $0.08M
39. Dark Rising (2007 Video)
92 min | Comedy, Horror
A broken heart, a battle axe, a demon and a lesbian ex-fiancée... Jason Parks' life goes from bad to worse as a series of supernatural events turn his dream of reconciliation with ... See full summary »
Director: Andrew Cymek | Stars: Landy Cannon , Brigitte Kingsley , Julia Schneider , Jay Reso
40. ZMD: Zombies of Mass Destruction (2009)
R | 89 min | Comedy, Horror, Sci-Fi
Life is wonderful for the people in the quiet, island town of Port Gamble....until a zombie virus outbreak!
Director: Kevin Hamedani | Stars: Janette Armand , Doug Fahl , Cooper Hopkins , Russell Hodgkinson
Votes: 4,243
41. 28 Weeks Later (2007)
R | 100 min | Action, Adventure, Horror
Six months after the rage virus was inflicted on the population of Great Britain, the US Army helps to secure a small area of London for the survivors to repopulate and start again. But not everything goes according to plan.
Director: Juan Carlos Fresnadillo | Stars: Jeremy Renner , Rose Byrne , Robert Carlyle , Harold Perrineau
Votes: 288,112 | Gross: $28.64M
42. Blade: Trinity (2004)
R | 113 min | Action, Horror, Sci-Fi
Blade, now a wanted man by the FBI, must join forces with the Nightstalkers to face his most challenging enemy yet: Dracula.
Director: David S. Goyer | Stars: Wesley Snipes , Kris Kristofferson , Parker Posey , Ryan Reynolds
Votes: 185,459 | Gross: $52.41M
43. Resident Evil: Extinction (2007)
R | 94 min | Action, Horror, Sci-Fi
Survivors of the Raccoon City catastrophe travel across the Nevada desert, hoping to make it to Alaska. Alice joins the caravan and their fight against the evil Umbrella Corp.
Director: Russell Mulcahy | Stars: Milla Jovovich , Ali Larter , Oded Fehr , Iain Glen
Votes: 202,604 | Gross: $50.65M
44. My Bloody Valentine (2009)
R | 101 min | Horror, Mystery, Thriller
Tom returns to his hometown on the tenth anniversary of the Valentine's night massacre that claimed the lives of 22 people. Instead of a homecoming, Tom finds himself suspected of committing the murders, and it seems like his old flame is the only one that believes he's innocent.
Director: Patrick Lussier | Stars: Jensen Ackles , Jaime King , Kerr Smith , Betsy Rue
Votes: 59,286 | Gross: $51.55M
45. Resident Evil: Apocalypse (2004)
Alice wakes up in the Raccoon City hospital after the area has been overrun by zombies, and must now make it out of the city before a nuclear bomb is dropped.
Director: Alexander Witt | Stars: Milla Jovovich , Sienna Guillory , Eric Mabius , Oded Fehr
Votes: 206,923 | Gross: $51.20M
46. The Devil's Rejects (2005)
R | 107 min | Crime, Drama, Horror
The murderous, backwoods Firefly family take to the road to escape the vengeful Sheriff Wydell, who is not afraid of being as ruthless as his target.
Director: Rob Zombie | Stars: Sid Haig , Sheri Moon Zombie , Bill Moseley , William Forsythe
Votes: 104,548 | Gross: $17.04M
47. Sorority Row (2009)
R | 101 min | Horror, Mystery
A group of sorority sisters try to cover up the death of their house-sister after a prank gone wrong, only to be stalked by a serial killer.
Director: Stewart Hendler | Stars: Briana Evigan , Rumer Willis , Carrie Fisher , Teri Andrez
Votes: 32,028 | Gross: $11.96M
48. Halloween (2007)
R | 109 min | Horror
After being committed for 15 years, Michael Myers, now a grown man and still very dangerous, escapes from the mental institution and immediately returns to Haddonfield to find his baby sister, Laurie.
Director: Rob Zombie | Stars: Scout Taylor-Compton , Malcolm McDowell , Tyler Mane , Brad Dourif
Votes: 128,884 | Gross: $58.27M
49. Resident Evil (2002)
R | 100 min | Action, Horror, Sci-Fi
A special military unit fights a powerful, out-of-control supercomputer and hundreds of scientists who have mutated into flesh-eating creatures after a laboratory accident.
Director: Paul W.S. Anderson | Stars: Milla Jovovich , Michelle Rodriguez , Ryan McCluskey , Oscar Pearce
Votes: 282,934 | Gross: $40.12M
50. Dawn of the Dead (2004)
R | 101 min | Action, Horror
A nurse, a policeman, a young married couple, a salesman and other survivors of a worldwide plague that is producing aggressive, flesh-eating zombies, take refuge in a mega Midwestern shopping mall.
Director: Zack Snyder | Stars: Sarah Polley , Ving Rhames , Mekhi Phifer , Jake Weber
Votes: 266,977 | Gross: $59.02M
List Activity
Tell your friends, other lists by brian32935.
Recently Viewed
The Best Body Horror Movies (And How To Watch Them)
Ready to get grossed out?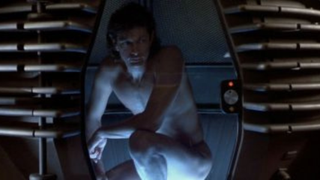 Are you ready to get grossed out by the best body horror movies? Because, oh boy, do we have a list for you.
If you know me, you know I love horror movies. I'll spend hours watching the best horror movies and still somehow always find something to end up loving even more. I could watch the best Blumhouse horror movies or the best A24 horror movies . And during the spooky season, horror movies are my go-to form of entertainment.
But you want to know what I have actively avoided for years? Body horror. Usually, I'm not very squeamish. Years of regular horror movies and the most heartbreaking deaths on The Walking Dead have done that to me, where blood and guts don't usually bother me.
However, if you're still wondering what "body horror" is, this subgenre of horror film often involves body transformations and intense amounts of blood and gore -- and that's something that has always made me gag. I don't know what part of my horror-loving mind thinks that is too much for me to watch when some of the bloodiest Freddy Kreuger deaths isn't, but here we are. Either way that doesn't change the fact that I've still managed plenty of the best body horror movies out there – so today, I'll get into the ones you should care about – without somehow vomiting up my insides.
The Fly (1986)
Coming up first is an iconic film from David Cronenberg . The Fly (based on the short story and 1958 film of the same name) is a sci-fi horror film that takes body horror to another level when a scientist has an experiment that goes wrong, and it slowly turns him into a hybrid of a human and a fly.
If you love David Cronenberg, here are his best movies, ranked.
The Fly is a disgusting movie – and I mean that in a significant way. It starts well enough as a great sci-fi horror movie, but it just gets grosser as time goes on and creates arguably one of the most disgusting transformations in horror history.
It's one of Jeff Goldblum's best films and one of the best sci-fi horror films out there. But dear god… watch this on an empty stomach. The practical effects are fantastic but the first time I watched this I'm genuinely surprised I did not puke my guts out.
Stream The Fly on Max Rent/Buy The Fly on Amazon.
Videodrome (1983)
Another David Cronenberg movie, Videodrome, is about a man who, while working at a UHF TV station, discovers a signal that broadcasts snuff films. Trying to figure out where it's coming from, he finds darker, deeper secrets he never imagined.
Videodrome is one of those body horror movies that doesn't necessarily have an intense full-body transformation like some other options on this list. Still, the moments it does have – such as certain things being put into certain people's body parts – are enough to warrant this as a body horror movie. It's creepy, has an exciting plot, and has cool practical effects.
Stream Videodrome on Peacock. Rent/Buy Videodrome on Amazon.
Scanners (1981)
Another film from David Cronenberg, Scanners is set in a world where one man has particular telekinetic and telepathic abilities and discovers that there are far more like him. Some people want domination to do whatever they want with this power, and others are trying to top it, and these opposing sides cause chaos.
This is another example of a body horror where the body transformation isn't super intense. The powers used are out of this world and, unlike anything else, cause massive catastrophes to other bodies – such as heads exploding or skin peeling off or turning a different color. It's gross in the best ways.
Stream Scanners on Max. Rent/Buy Scanners on Amazon.
The Brood (1979)
Guess what? Another David Cronenberg movie is on this list. The Brood is a horror film that mainly follows a man who investigates his mentally ill ex-wife's therapist for his unconventional methods and discovers far more dark secrets than he believed there to be.
Okay, so… this movie is odd. In so many ways. But, like, in a good way? Again, there is no intense body transformation here, but I mean it when I say this movie uses plenty of blood and extreme practical effects. Give it a shot if you haven't already.
Stream The Brood on Max. Rent/Buy The Brood on Amazon.
The Thing (1982)
John Carpenter's great movies are always worth a watch, and that certainly includes The Thing. The classic horror movie is based on the novella, Who Goes There?, and tells the story of a group of researchers who are hunted down by an alien known as "Thing" who can shape-shift and look exactly like them.
The Thing is an excellent movie. It is one of Kurt Russell's best movies and builds horror and suspense simply because you can't trust anyone in this movie, and anyone could be the Thing. And in terms of body horror? Oh boy, it's here – in some of the most iconic scenes of horror history. You have to check it out.
Stream The Thing on Peacock. Rent/Buy The Thing on Amazon.
An American Werewolf in London (1981)
Directed by John Landis, An American Werewolf in London is an iconic body horror movie that follows two backpackers who are attacked by a werewolf, and one of them is bitten, causing him to turn into one when the moon turns full.
We are back to body transformations here, and An American Werewolf in London certainly has one of the best. As a kid, I was terrified of the change in this movie, and now, watching it as an adult, I still get pretty weirded out by it because the practical effects are so good. This is the one to watch if you want a movie about a werewolf .
Stream An American Werewolf in London on Pluto TV. Rent/Buy An American Werewolf in London on Apple TV.
Eraserhead (1977)
You can't get much better than the iconic David Lynch movies, and Eraserhead was undoubtedly one of them. While the story is a bit strange, this film mainly follows a man who must care for a deformed child when left alone.
This movie… is strange. Lynch is known as a surrealist when it comes to his films, and he will take the most abnormal images his mind could conjure up and put them in film, and oh boy, does he do that with this. If none of these movies on this list make you uncomfortable, this is the film that will. Pair that with an excellent performance from Jack Nance, and you're golden.
Stream Eraserhead on Max. Rent/Buy Eraserhead on Amazon.
Ginger Snaps (2000)
Last but not least, we have Ginger Snaps. In this supernatural horror film, we follow two teenage sisters; one turns into a werewolf after being bitten by one when she begins her period.
Ginger Snaps is another excellent werewolf movie and, again, a fantastic look into what a painful transformation for a werewolf would look like. I think I almost like this one more than AAWIL because the change feels so much slower and more intense – and if you're looking for body horror, it's exactly what you need.
Stream Ginger Snaps on Pluto TV. Rent/Buy Ginger Snaps on Apple TV.
Alright, writing this list has effectively grossed me out. I will go and watch a cute little not-so-scary witch movie to brighten up my day. Have fun getting grossed out – maybe skip the popcorn for this one.
CINEMABLEND NEWSLETTER
Your Daily Blend of Entertainment News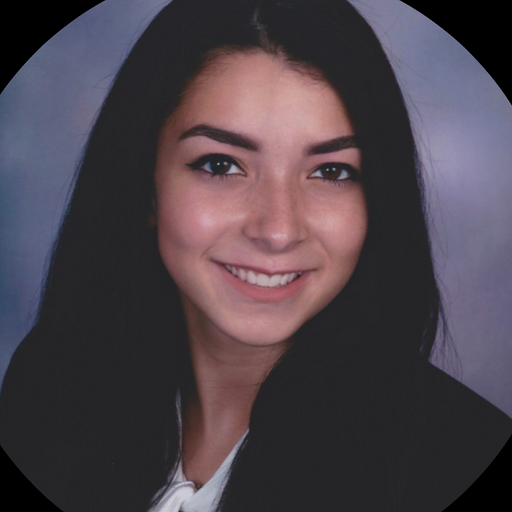 Big nerd and lover of Game of Thrones/A Song of Ice and Fire. Will forever hate season eight. Superhero and horror geek. And please don't debate me on The Last of Us 2, it was amazing!
Priscilla Star Cailee Spaeny Explains Why Watching The A24 Movie Next To Priscilla Presley Was A 'Weird' And 'Surreal' Experience
Martin Scorsese Has Defended Brendan Fraser's Killers Of The Flower Moon Performance, And I Hope This Puts An End To The Debate
The Wild Story Behind How John Stamos Met His Wife On Law And Order: SVU
Most Popular
By Mack Rawden November 01, 2023
By Adam Holmes November 01, 2023
By Dirk Libbey November 01, 2023
By Jason Wiese November 01, 2023
By Eric Eisenberg November 01, 2023
By Laura Hurley November 01, 2023
By Mike Reyes November 01, 2023
By Alexandra Ramos October 31, 2023
By Mike Reyes October 31, 2023
2 Stop The Presses, The Longtime Feud Between Charlie Sheen And Chuck Lorre Has Ended: 'It Was Too Painful'
3 Critics Have Seen Lawmen: Bass Reeves' First Episodes, And Opinions Of Taylor Sheridan's New Paramount+ Series Are Split
4 Marvel's Echo Trailer Is Surprisingly Bloody, And Feels Brutal Like Netflix's Daredevil
5 The Story Behind Argentine Swifties Camping Out For Over 5 Months To See Taylor Swift's Eras Tour
Underrated Flicks of the 2000s
The Best of the Silent Era
The Chilling Resurrection of Universal Horror
The Greatest Horror Villains of the 1980s
'30s Horror You Should Watch Now
'90s Horror You May Have Missed
The Best Slashers of the 1970s
Lesser Know '60s Horror Movies
'80s Movies That Are National Treasures
Lesser-Known Films of the 1950s
Old Horror from Before 1960
The Best Slashers of the 1980s
Watch These Horror Films of the '40s
Obscure '80s Films You Missed
Obscure '70s Movies You Should Check Out
Good '90s Horror to Check Out
The Best Horror of the 1970s
The Greatest Horror Remakes
The Greatest Horror Villains of the 1970s
'80s Movies with the Best Scares
The Best Spooks of the 1960s
The Best of the Golden Age of Horror Movies
Best Horror of the 21st Century
The Best Horror of the 1980s
The Greatest Horror Villains of the 1990s
The Best Horror of the 1990s
Scariest Movies of the 1970s
Scariest Movies of the 2000s
The Best Classic Horror Movies
The Scariest '90s Horror Movies
Monsters & Villains of the 20th Century
Underrated But Amazing Horror Movies From The 2000s Every Horror Fan Should See

The 2000s aren't remembered for having a lot of good horror movies, but you'd be surprised how many gems flew under the radar . The aughts had some very good horror movies, but they just happened to fall through the cracks a lot of the time. A couple of big horror franchises that have become classics had their start at the beginning of the century, but this list is concerned with the underrated horror movies from the 2000s – the films that didn't get their due at the time, but definitely deserve your attention.
Some of these 2000s horror movies you forgot existed could go toe-to-toe (or machete to machete as it may be) with the greatest horror films ever made . Many of these films set visual and storytelling standards that are only now coming into fashion, while the rest are just great horror flicks. Read on to find out which of the best horror movies from the 2000s deserve a second look, vote up your favorites, and definitely check out the ones you missed the first time around.
The Midnight Meat Train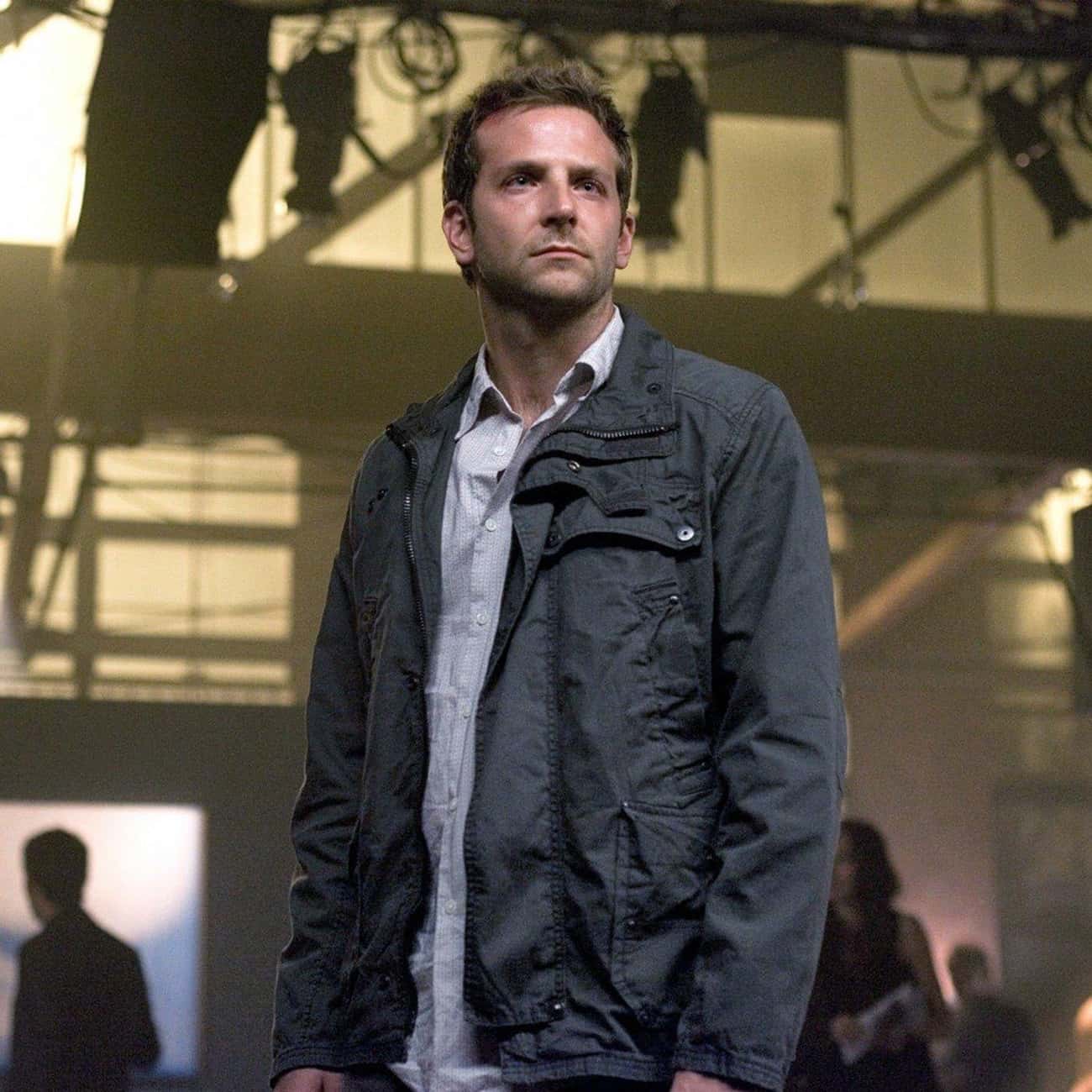 # 292 of 386 on The Best Horror Movies Of All Time
# 109 of 158 on The Best Movies of 2008
# 5 of 14 on Director's Cuts Of Horror Films That Are Improvements Over The Originals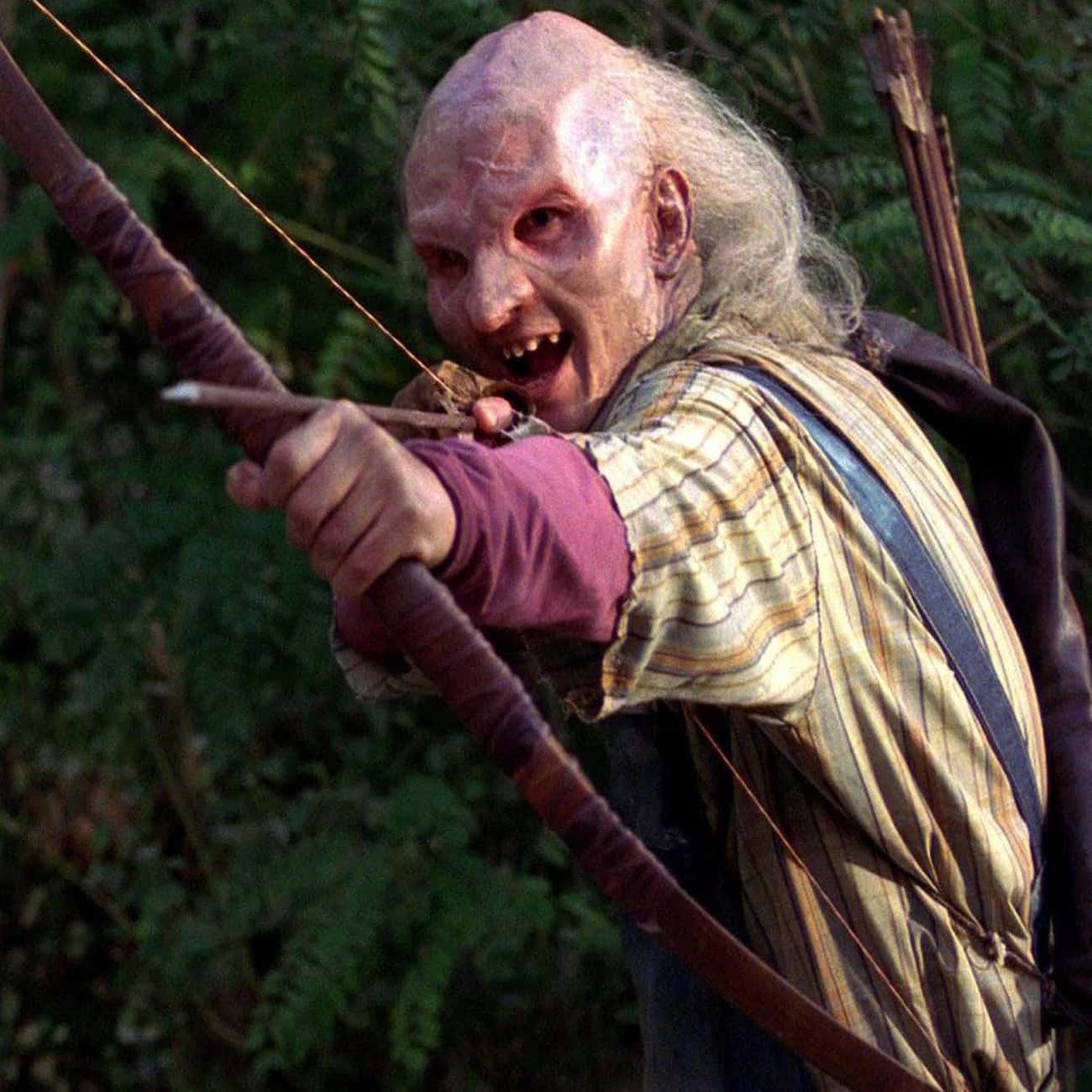 # 58 of 386 on The Best Horror Movies Of All Time
# 6 of 114 on The Goriest Horror Movies Ever Made (2023 Update)
# 1 of 56 on The Best Vacation Horror Movies, Ranked By Fans
Ginger Snaps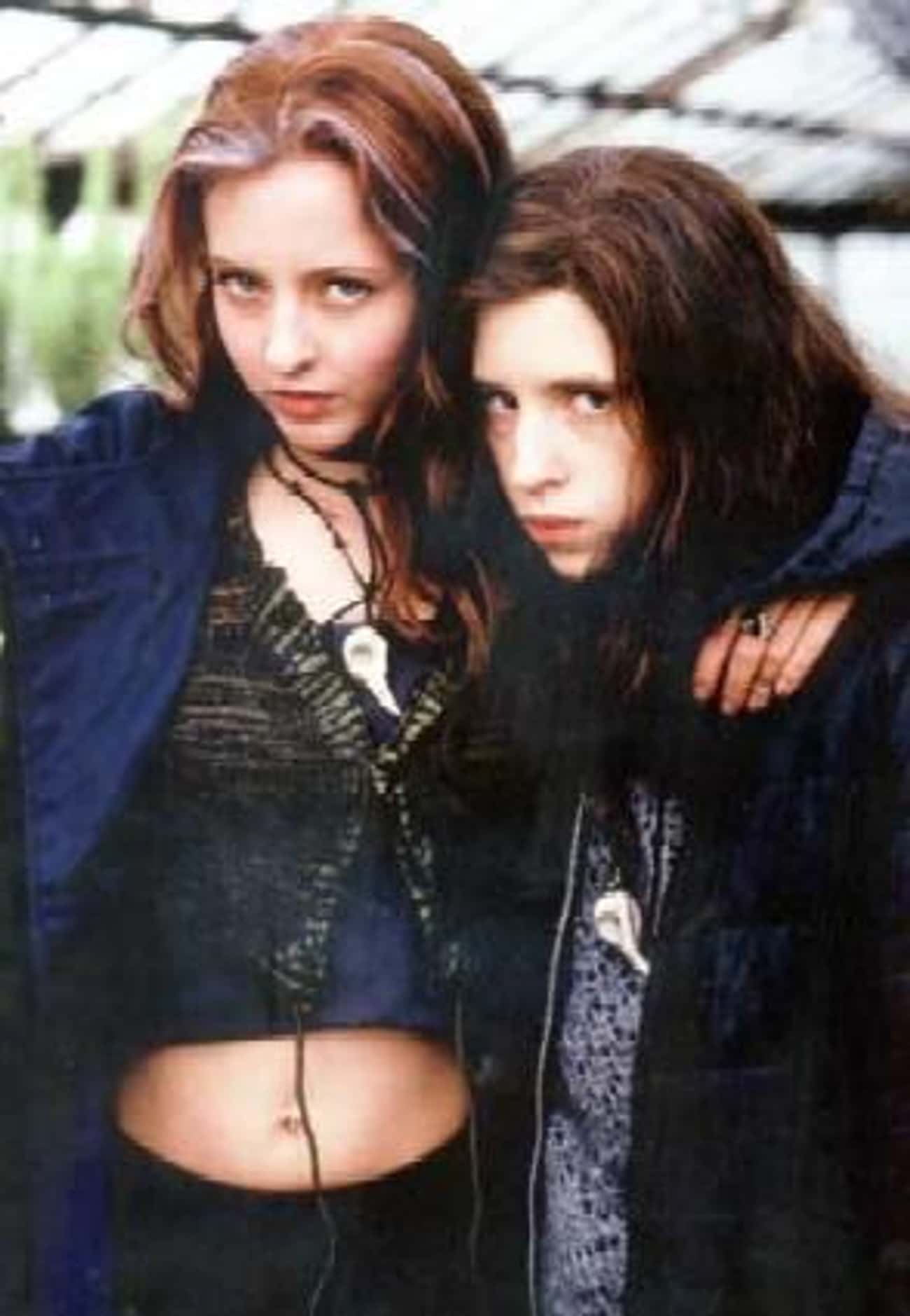 # 230 of 386 on The Best Horror Movies Of All Time
# 7 of 23 on Underrated Halloween Movies You Should Watch This Year
# 14 of 15 on Iconic Villain Entrances That Stayed With Us For A Long, Long Time
Battle Royale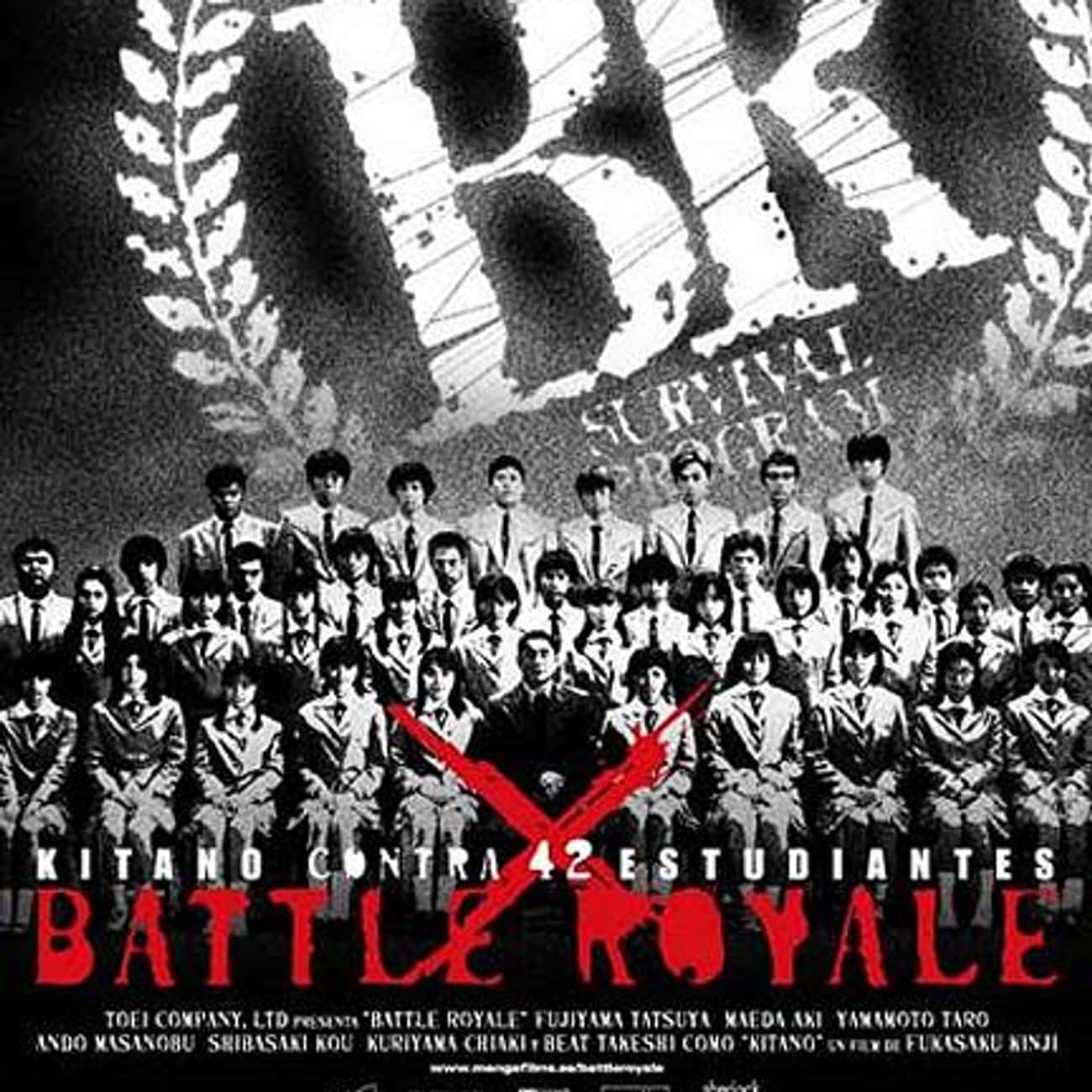 The Most Popular Battle Royale Games Of 2023
# 79 of 156 on The 150+ Best Futuristic Dystopian Movies
# 55 of 88 on The 95+ Greatest Dystopian Action Movies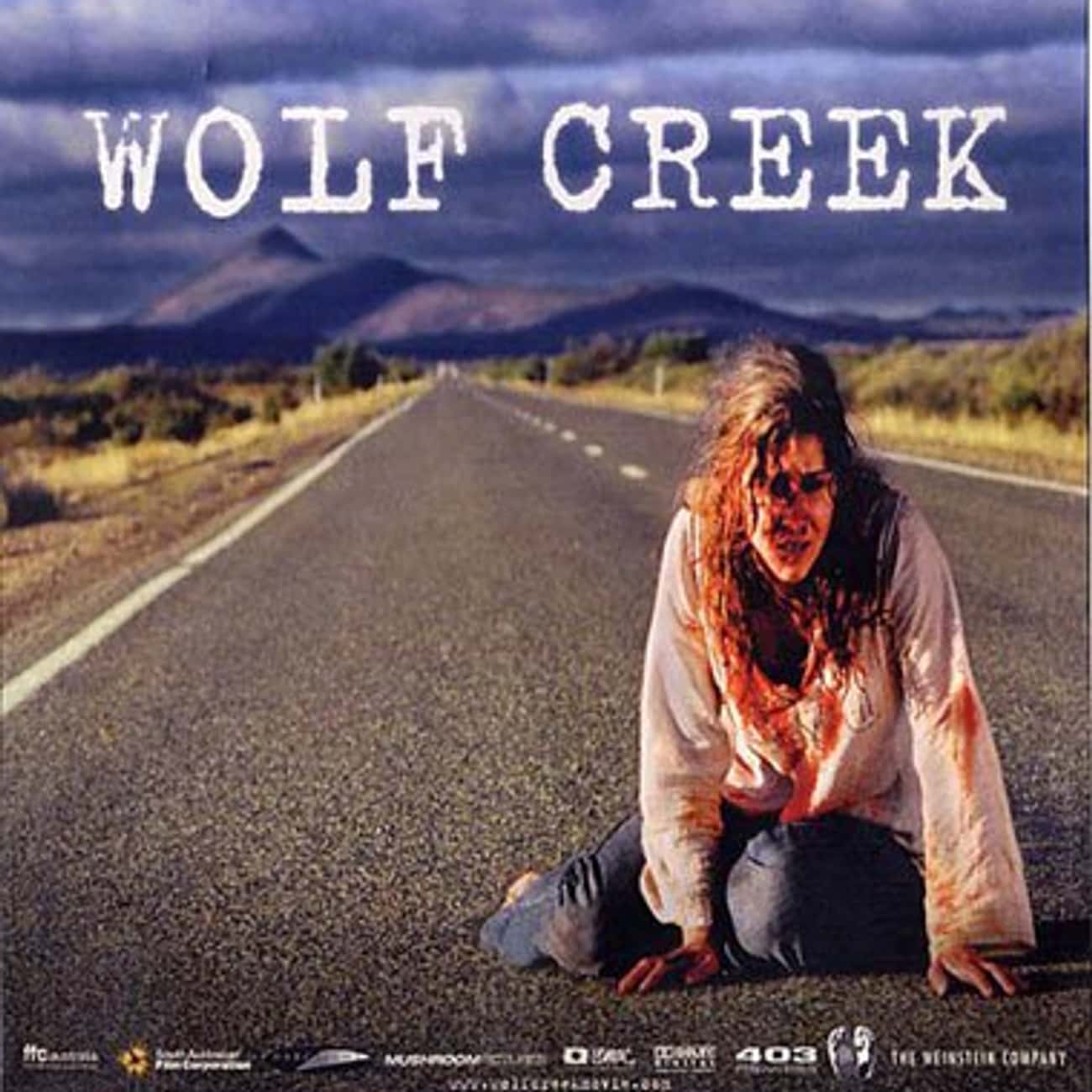 # 241 of 386 on The Best Horror Movies Of All Time
# 31 of 57 on The Best Horror Movies Based On True Stories, Ranked
# 65 of 77 on The 75+ Best Horror Franchises, Ranked By Scary Movie Fans
Darkness Falls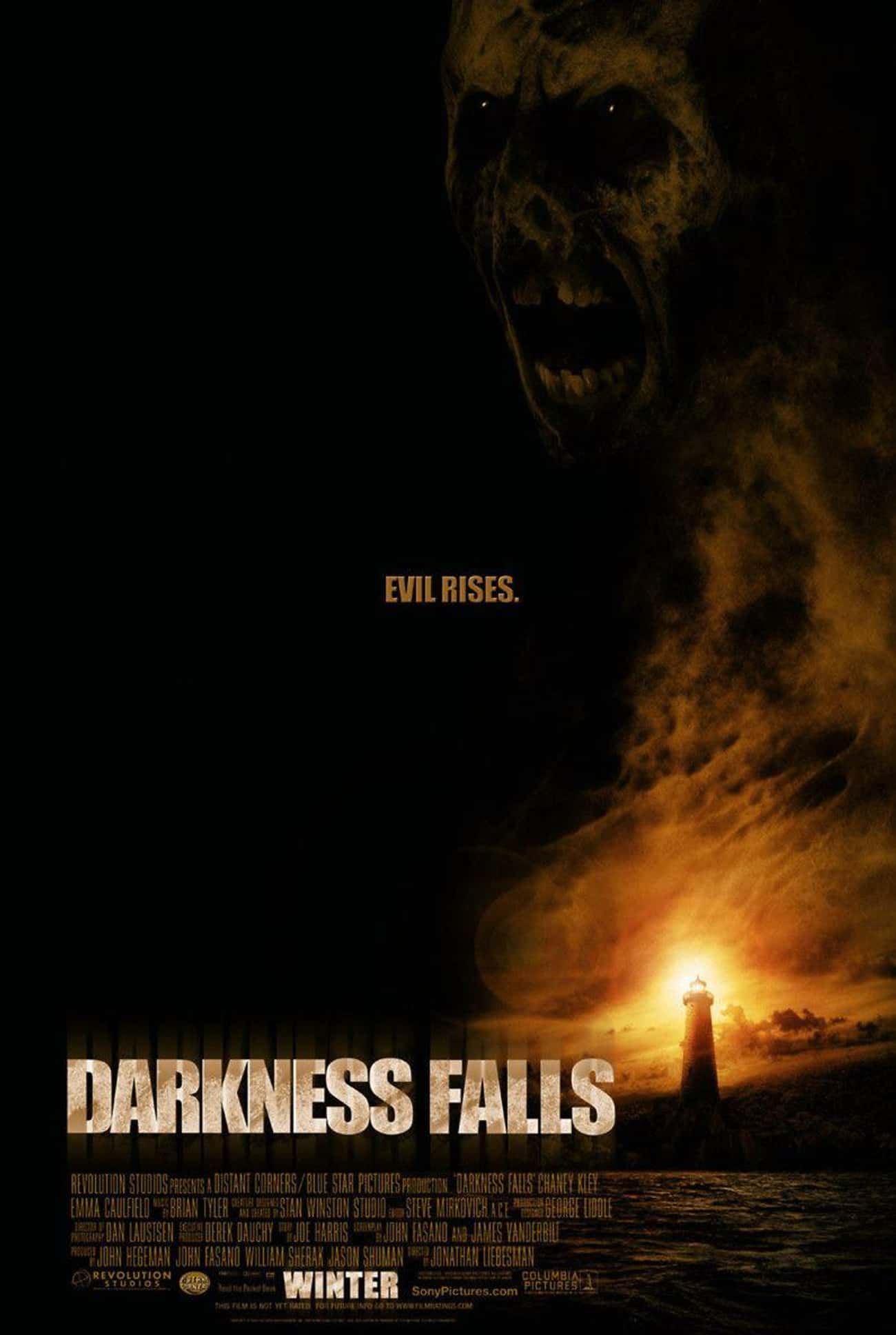 # 242 of 386 on The Best Horror Movies Of All Time
# 88 of 152 on The Best Movies Of 2003, Ranked
# 3 of 17 on 14 Garbage Horror Movies With Pretty Great Monsters
The Devil's Rejects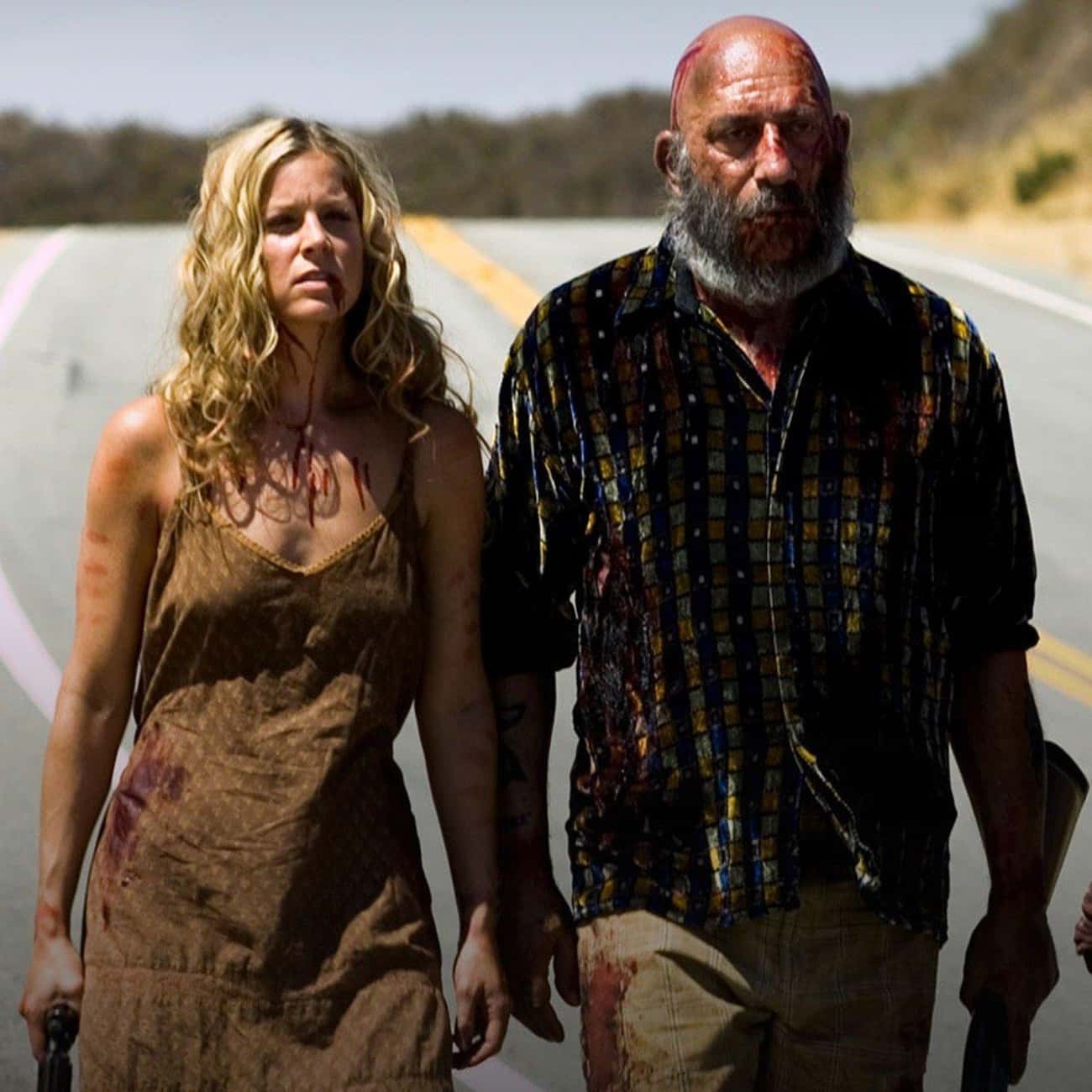 Which 'House Of 1000 Corpses' Or 'Devil's Rejects' Character Are You According To Your Zodiac Sign?
Making 'The Devil's Rejects' Was A Nightmarish Joy For The Cast And Crew
# 5 of 117 on The Best Horror Movie Sequels
Cabin Fever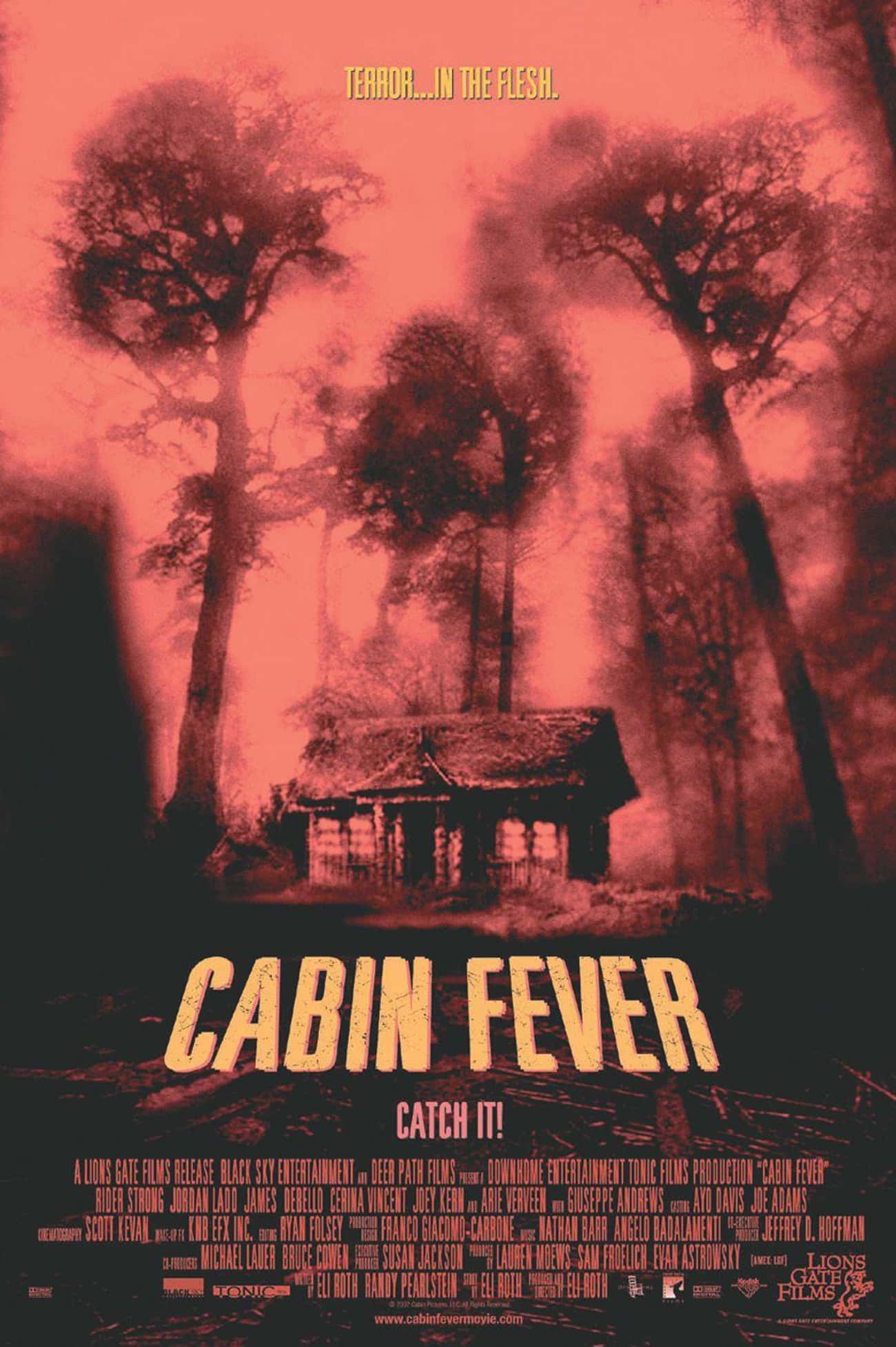 # 147 of 386 on The Best Horror Movies Of All Time
# 57 of 77 on The 75+ Best Horror Franchises, Ranked By Scary Movie Fans
# 19 of 114 on The Goriest Horror Movies Ever Made (2023 Update)
Bubba Ho-Tep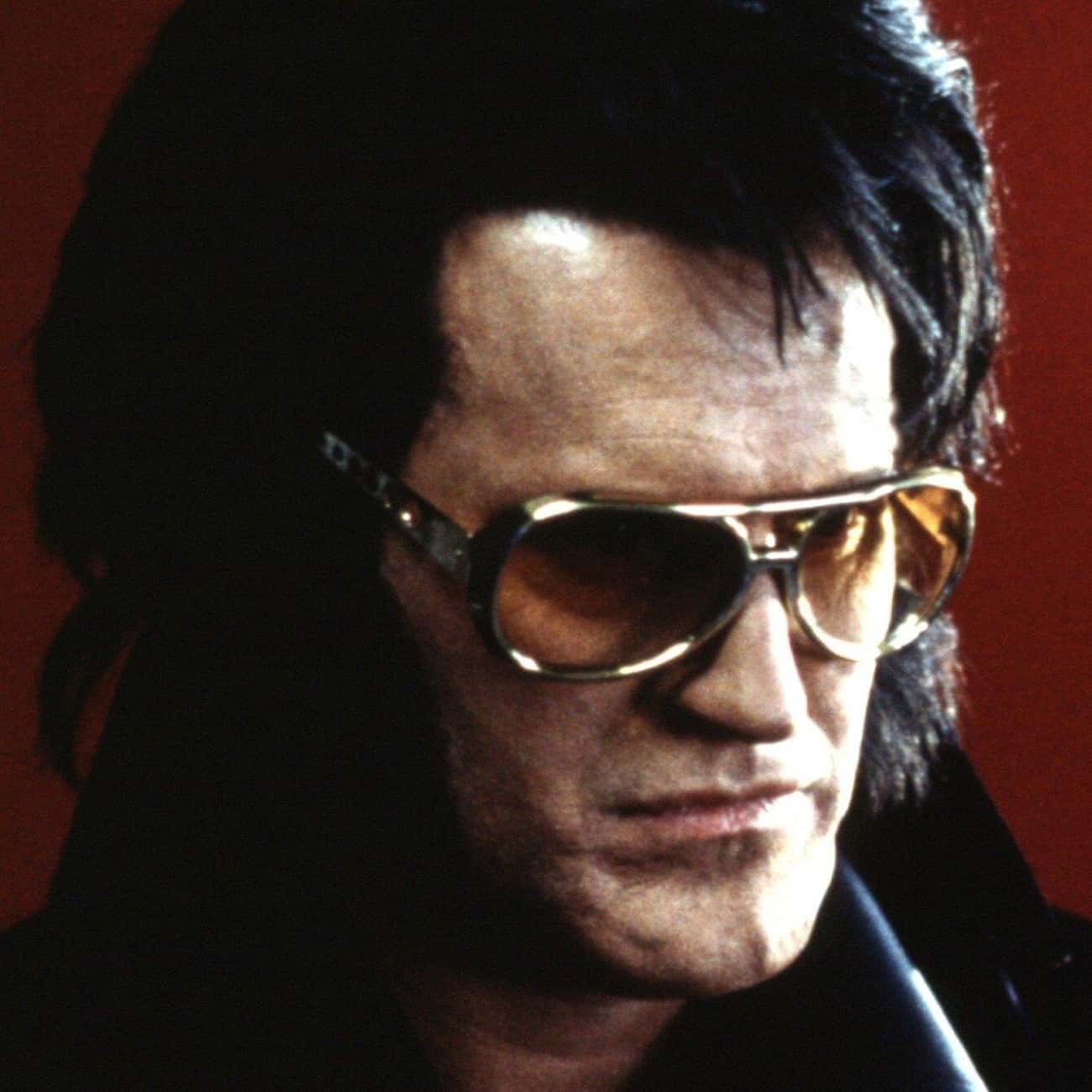 # 10 of 14 on 14 Times A Real Historical Figure Is A Character In An Extremely Fictional Movie
# 14 of 27 on The Greatest Horror Parody Movies, Ranked
# 31 of 35 on The 35 Best Horror Comedy Movies, Ranked By Fans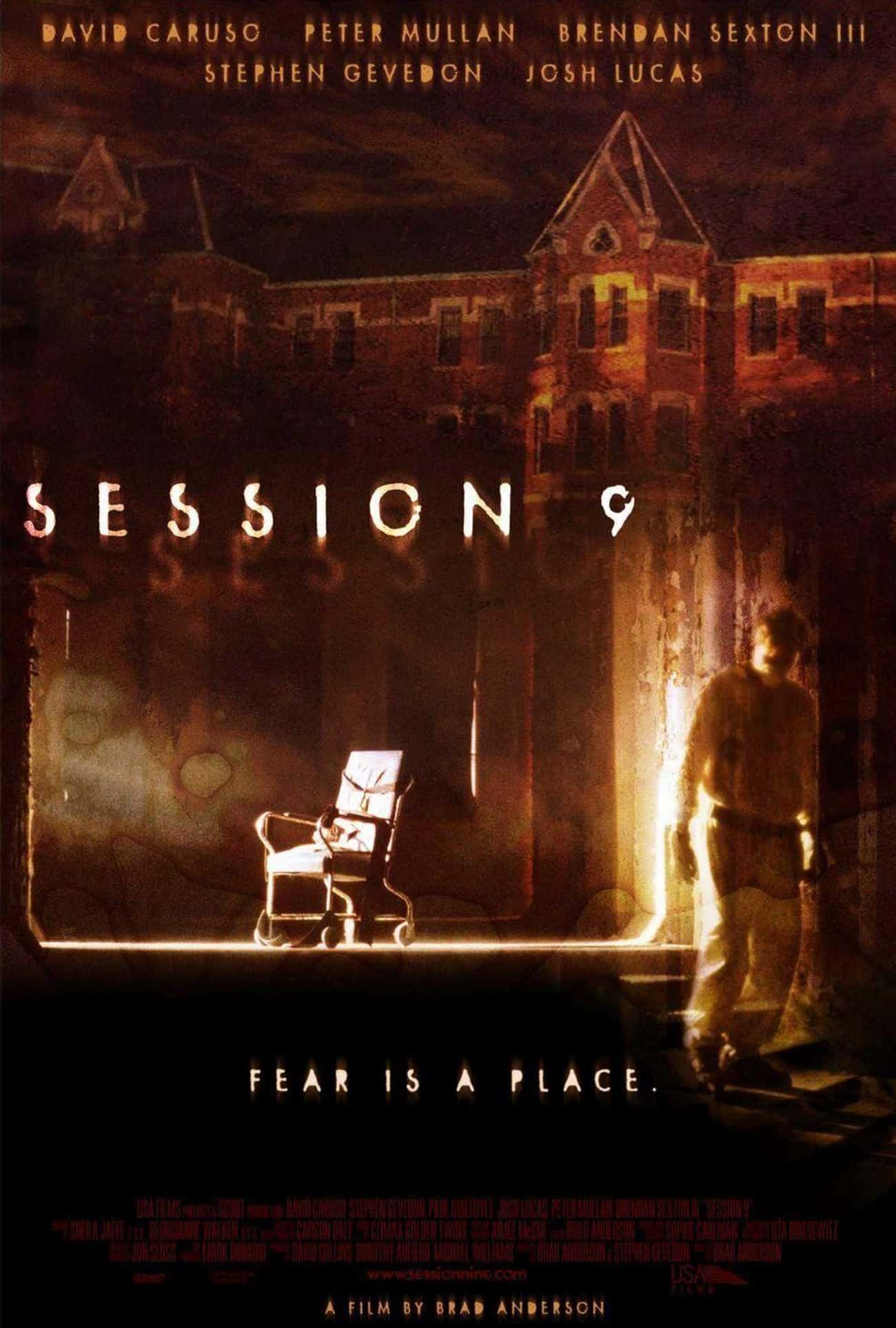 'Session 9' Is The Best Horror Film You've Never Seen, And It's Based On Real-Life Events
# 173 of 246 on The 200+ Best Psychological Thrillers Of All Time
# 88 of 110 on The Best Intelligent Horror Movies
House Of Wax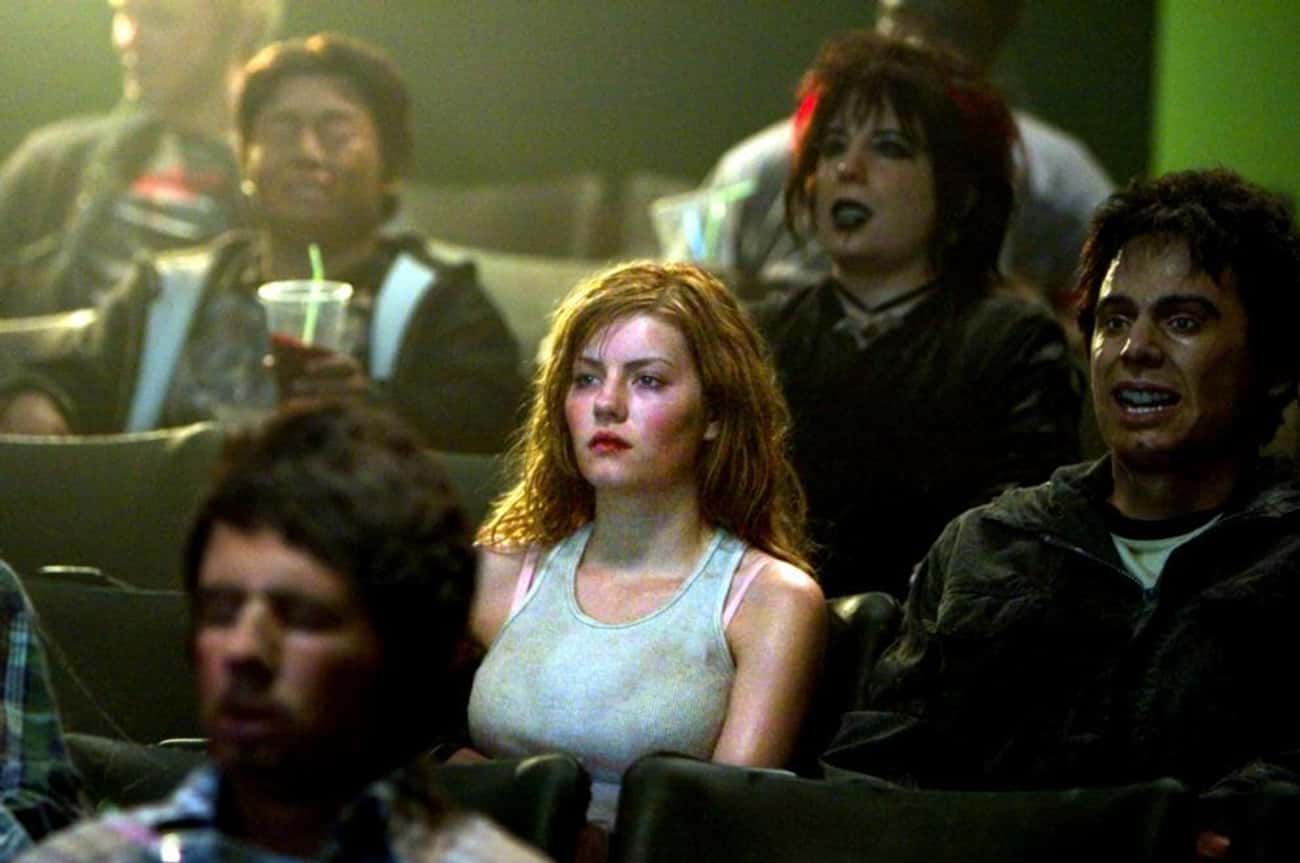 # 38 of 64 on The Best Horror Movie Remakes Of All Time
# 98 of 143 on The Best Movies of 2005
# 22 of 77 on The Best Teen Horror Movies Of All Time
Jennifer's Body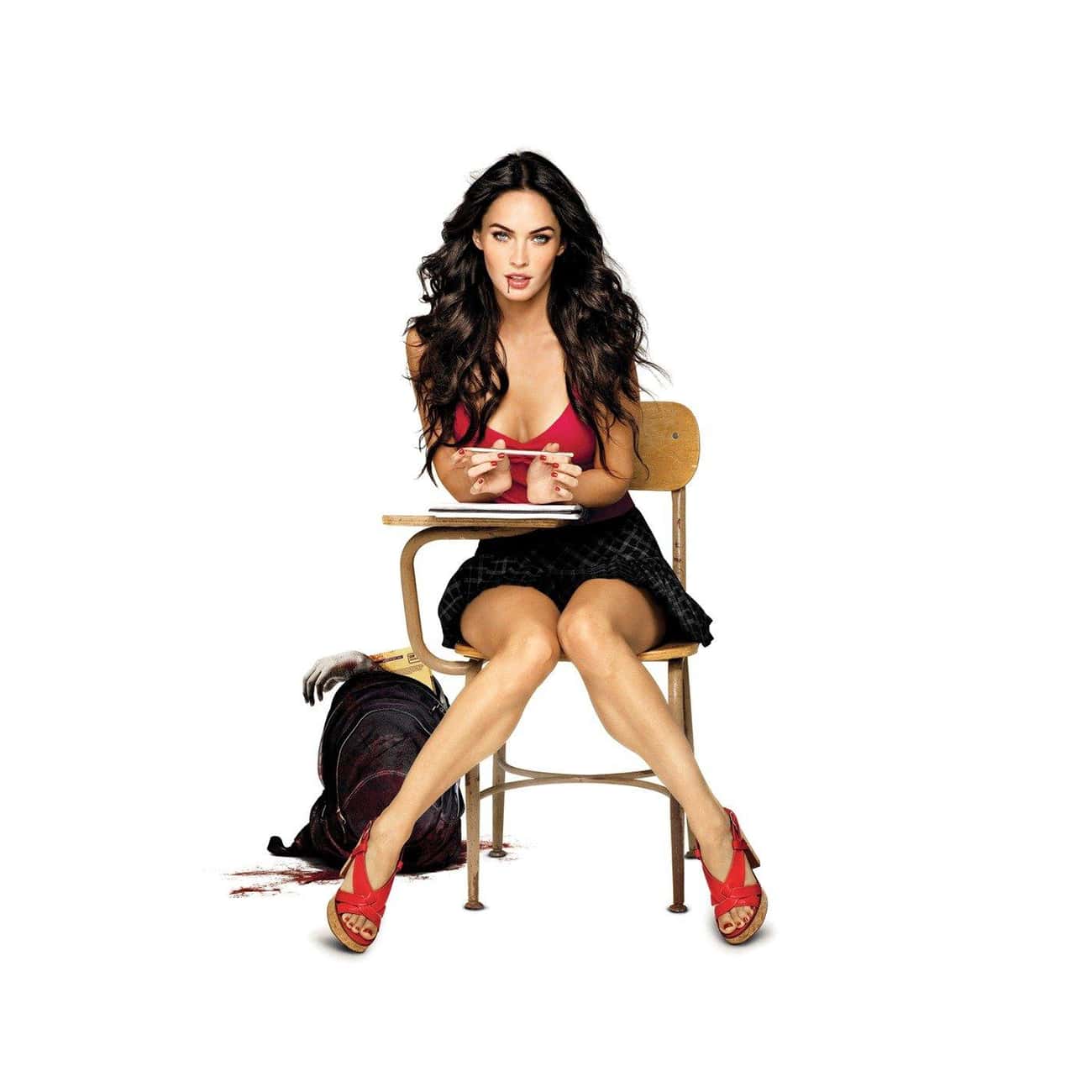 # 298 of 386 on The Best Horror Movies Of All Time
# 39 of 77 on The Best Teen Horror Movies Of All Time
# 12 of 19 on Fans Are Sharing Their Favorite Movies That Were Panned By Critics
Behind the Mask: The Rise of Leslie Vernon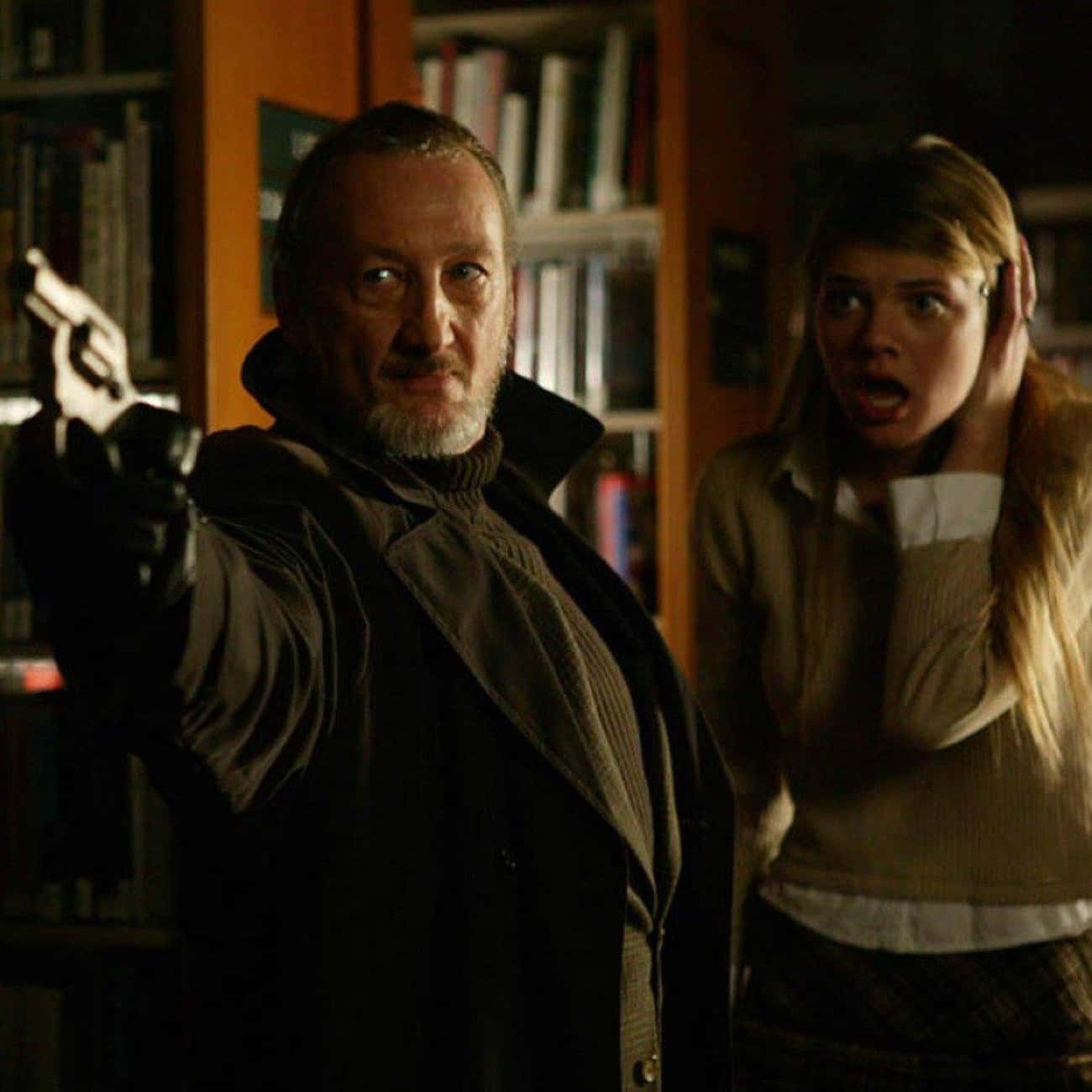 # 19 of 30 on The Best Movies On Shudder
# 39 of 69 on The 65+ Best Found Footage Movies
# 7 of 13 on 13 Underrated Masked Maniacs And Villains Who Deserve More Attention
Shadow Of The Vampire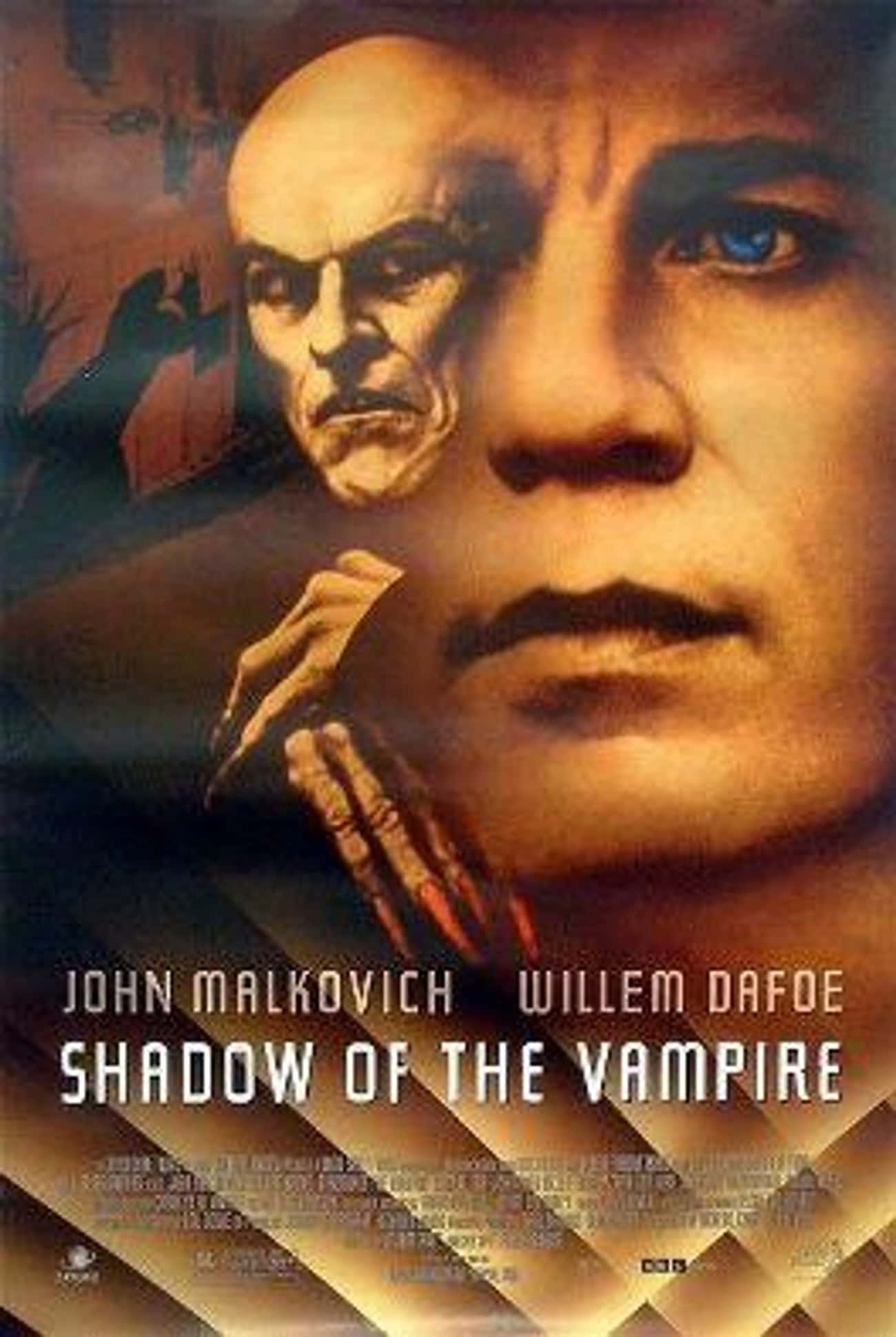 # 11 of 22 on 22 Weird Willem Dafoe Performances That Show He's Great In Everything
# 10 of 13 on 13 Scary Vampire Movies To Sink Your Teeth Into
# 13 of 66 on The Best 2000s Vampire Movies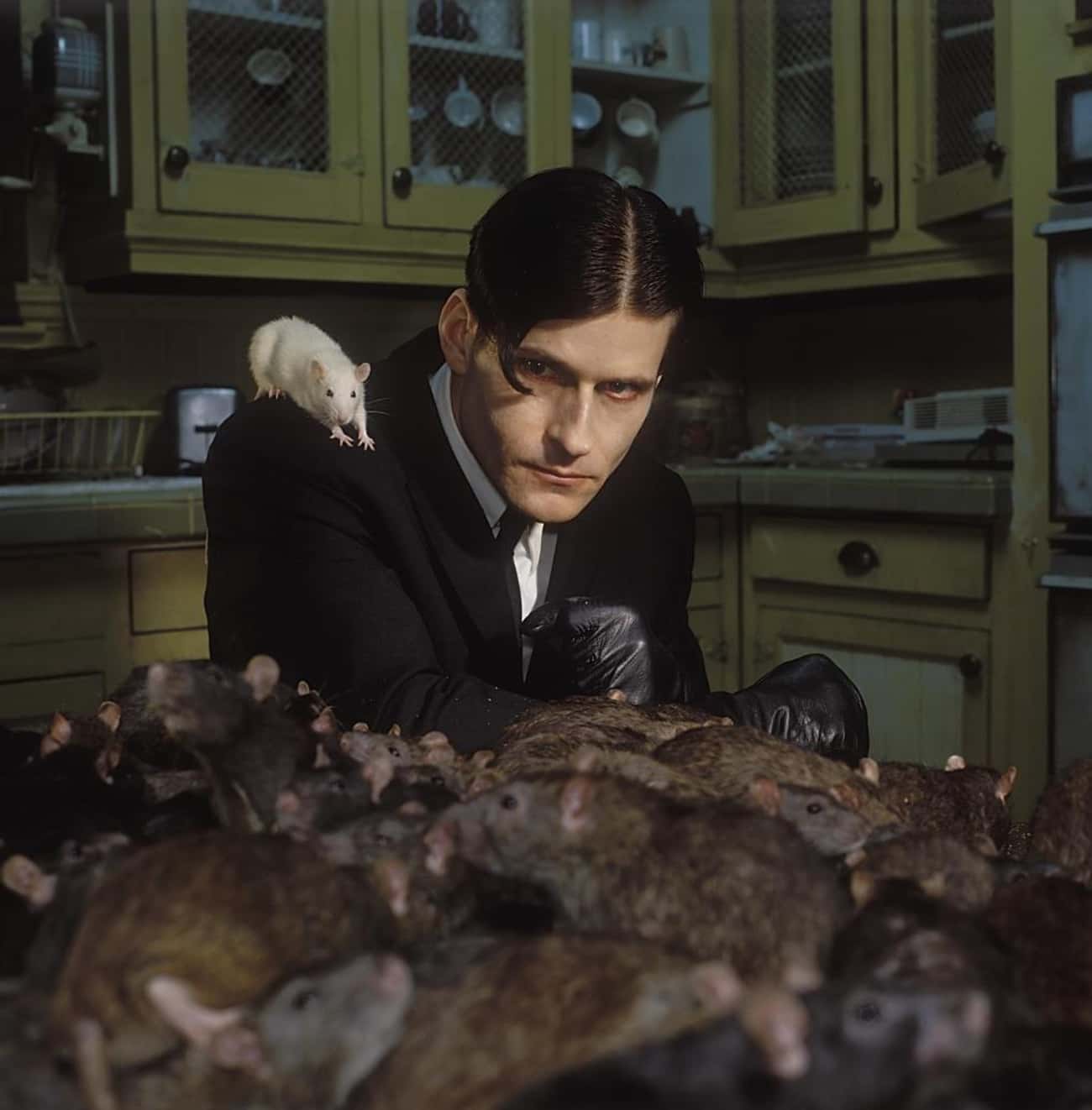 # 166 of 166 on The 150+ Best Animal Movies
# 39 of 69 on The Scariest Animal Horror Movies Ever Made
# 26 of 31 on Great Movies About People Going Through Life Solo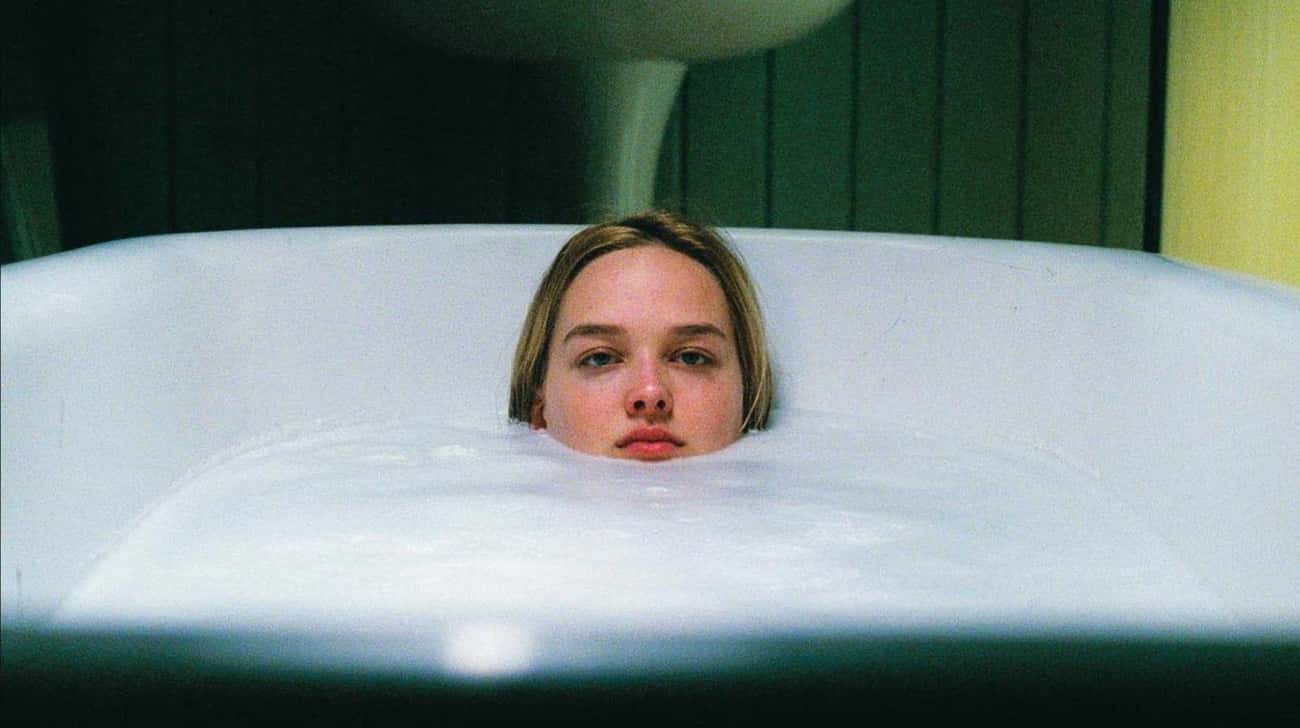 # 336 of 386 on The Best Horror Movies Of All Time
# 21 of 86 on The Most Awkward Movies to Watch with Your Parents
# 59 of 114 on The Goriest Horror Movies Ever Made (2023 Update)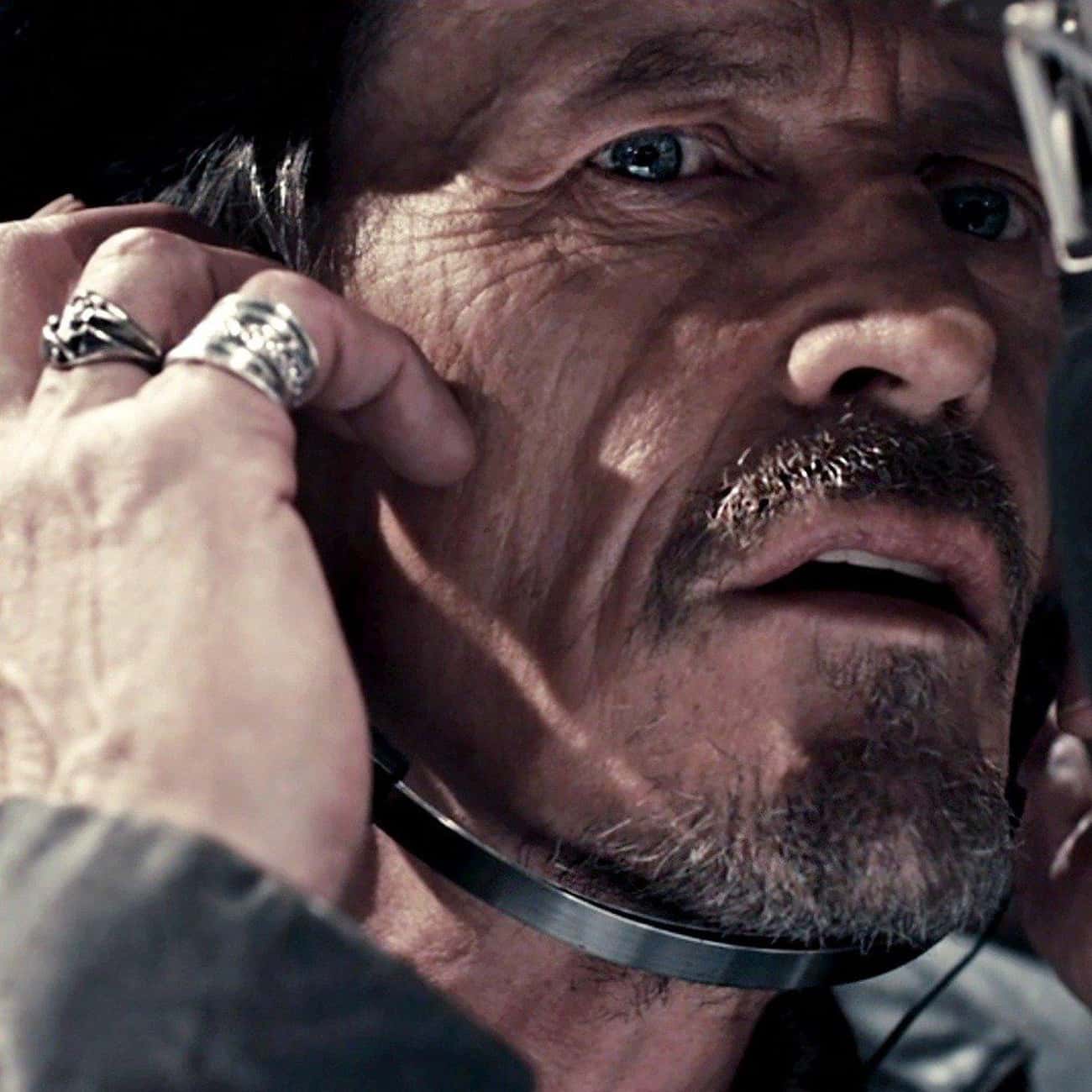 # 95 of 110 on The Best Intelligent Horror Movies
# 59 of 124 on The Top 100+ Zombie Movies Of All Time
# 32 of 48 on The Best Horror Movies About Virus Outbreaks
The House Of The Devil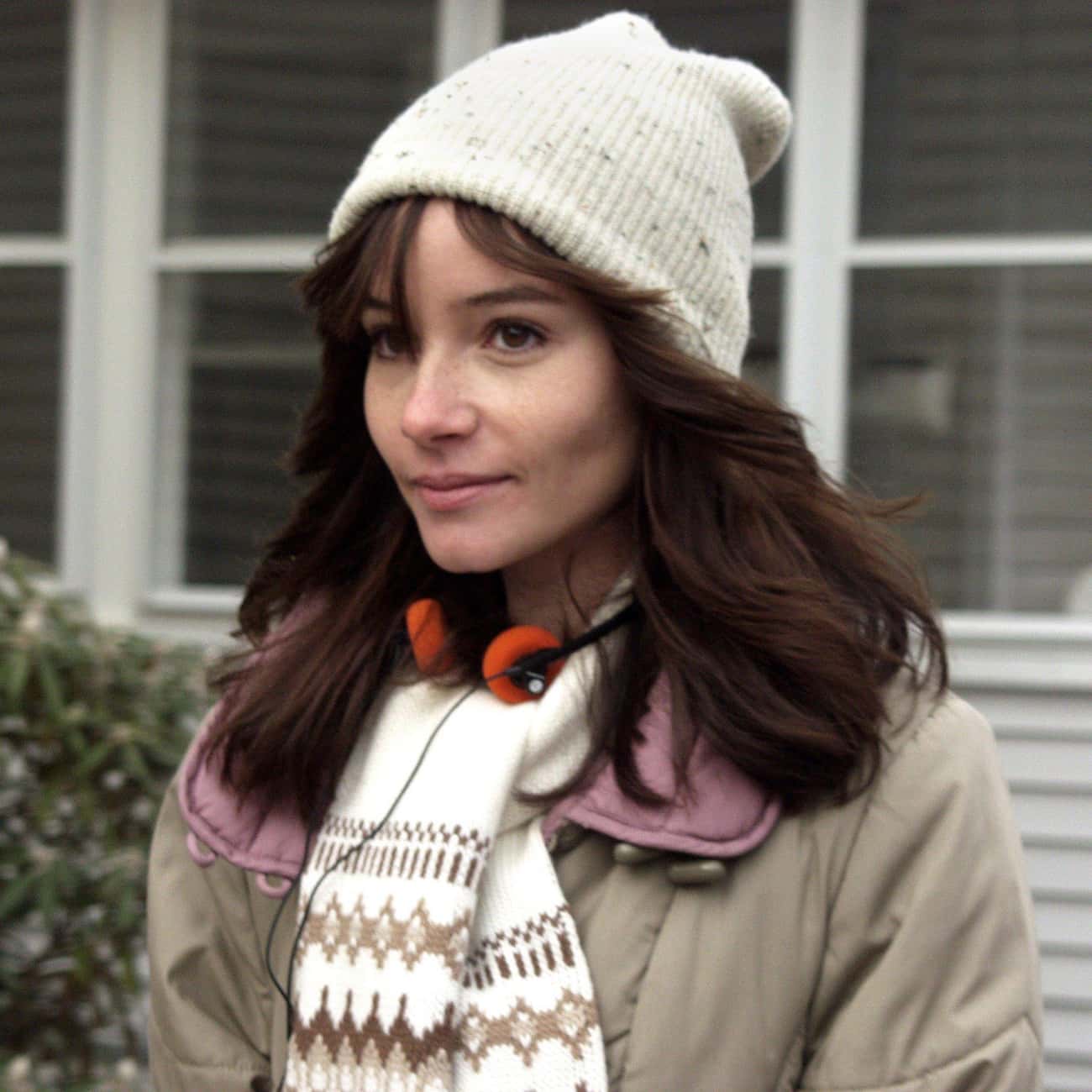 # 83 of 110 on The Best Intelligent Horror Movies
# 323 of 386 on The Best Horror Movies Of All Time
# 14 of 55 on The Best Horror Movies About Cults and Conspiracies
# 10 of 45 on The Best Horror Movies About Deserted Islands
# 9 of 14 on 14 Underrated Parody Movies That Rip A Whole Genre To Shreds
# 18 of 27 on The Greatest Horror Parody Movies, Ranked
The Poughkeepsie Tapes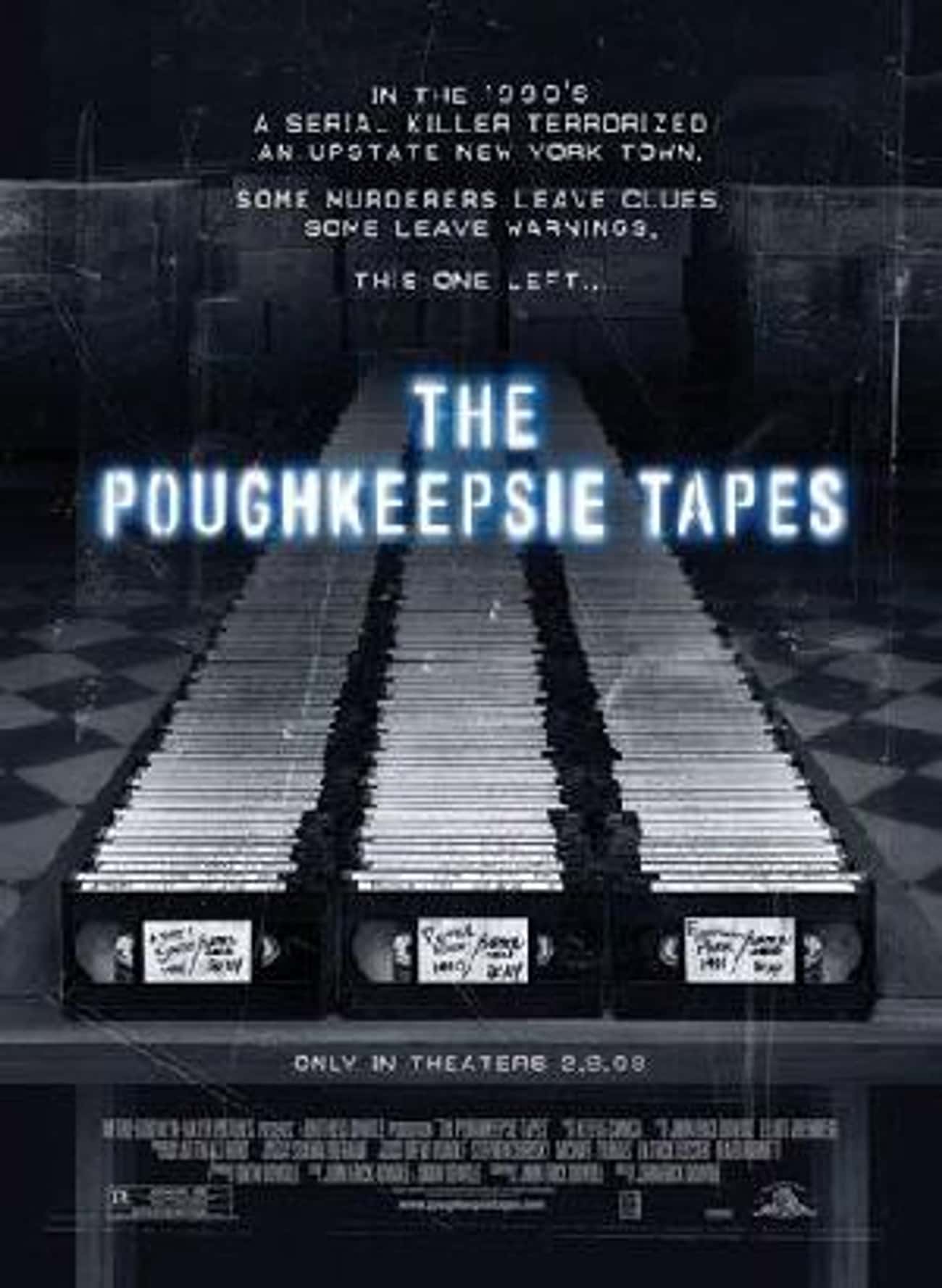 # 18 of 69 on The 65+ Best Found Footage Movies
# 7 of 16 on The Most Utterly Depressing Horror Movies Of All Time
# 11 of 18 on Horror Movie Fans Who Watch A Lot Of Scary Stuff Discuss The Disturbing Scenes That Still Scare Them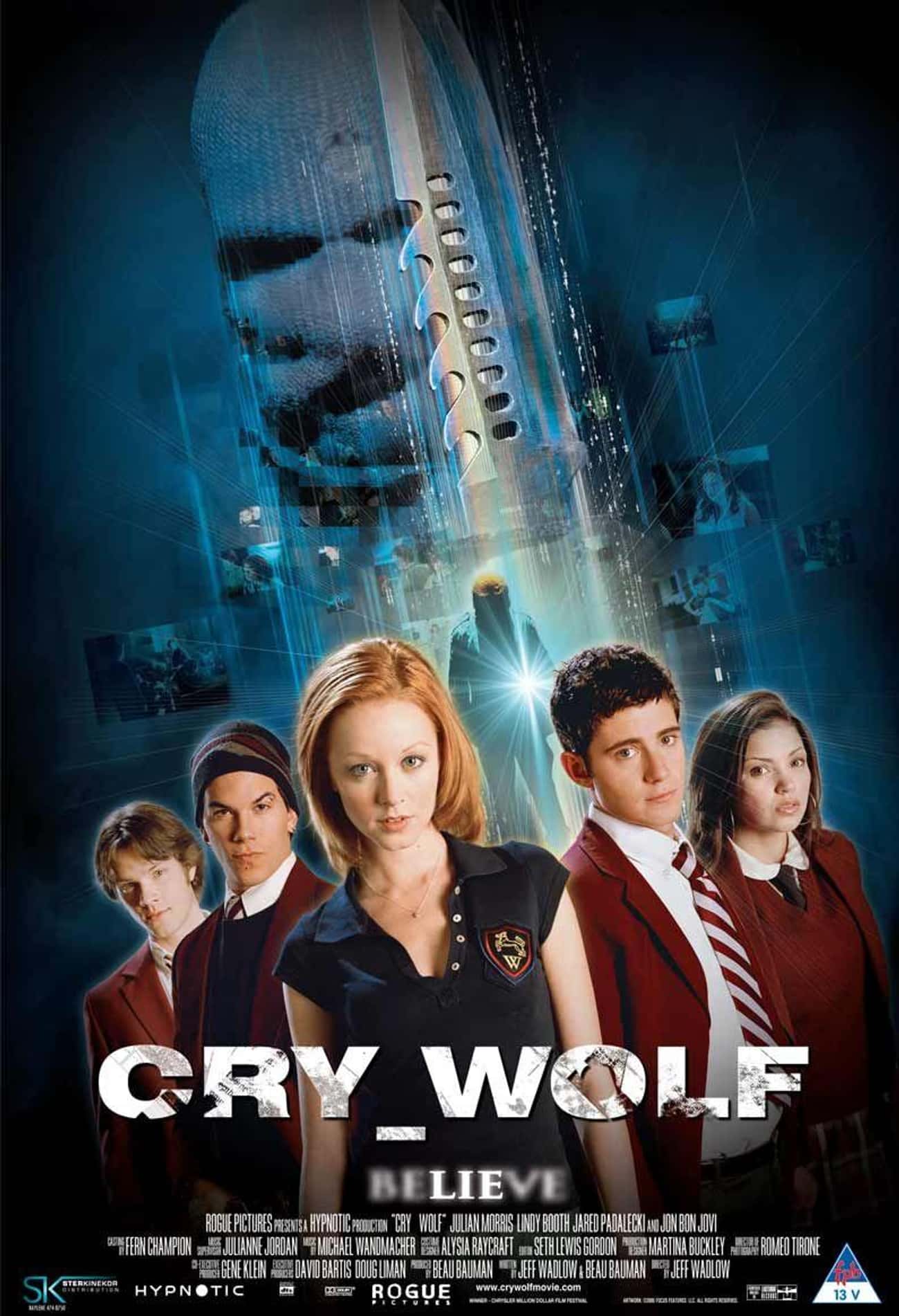 # 61 of 64 on Horror Movie Set-Ups You'd Least Like to Be Trapped In
# 10 of 10 on Underrated Horror And Thriller Films From The Early 2000s With Unexpected Twists
# 35 of 43 on The Scariest Movies Set In Schools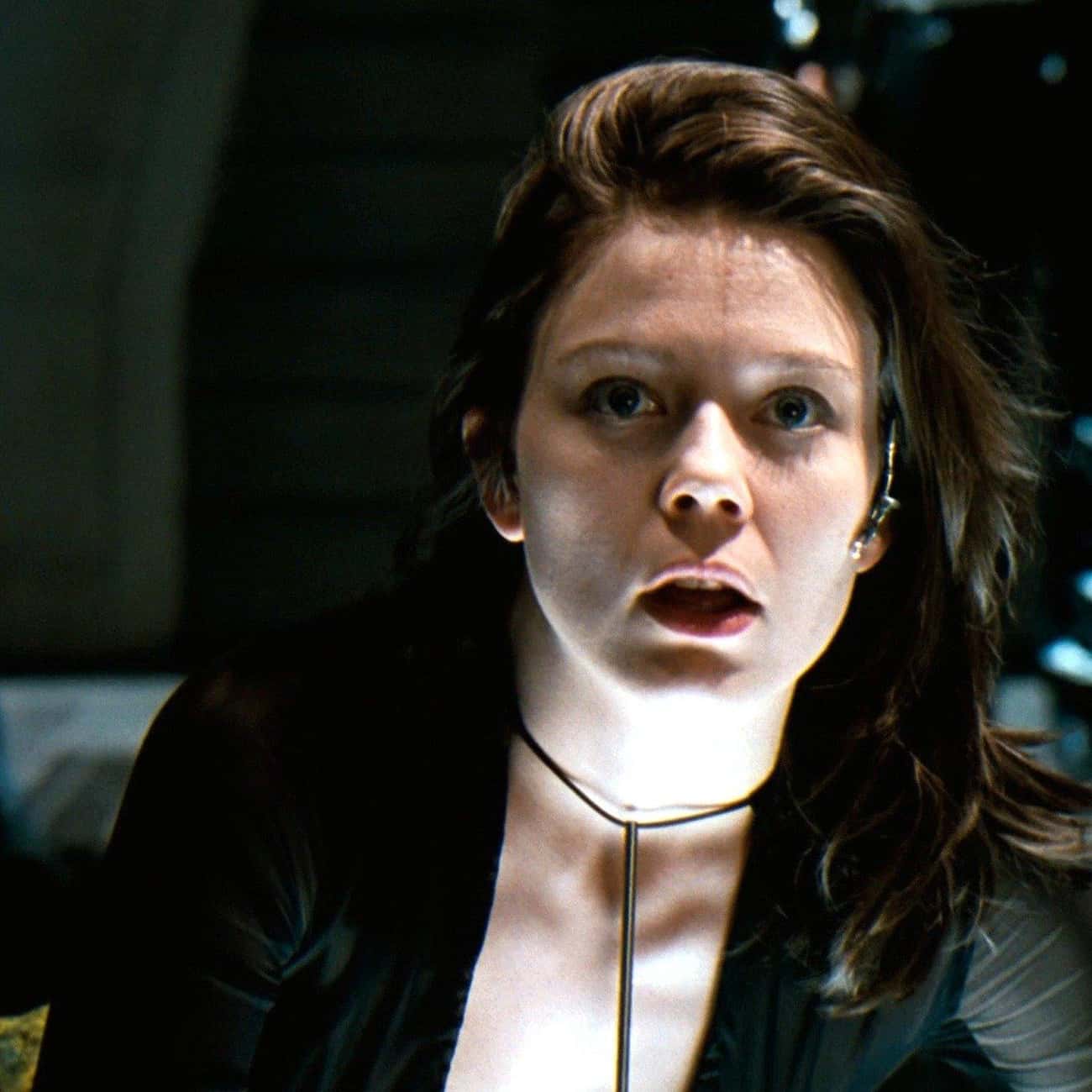 # 59 of 117 on The Best Horror Movie Sequels
# 104 of 152 on The Best Movies of 2002
# 4 of 14 on Terrible Horror Movies With One Really Good Scene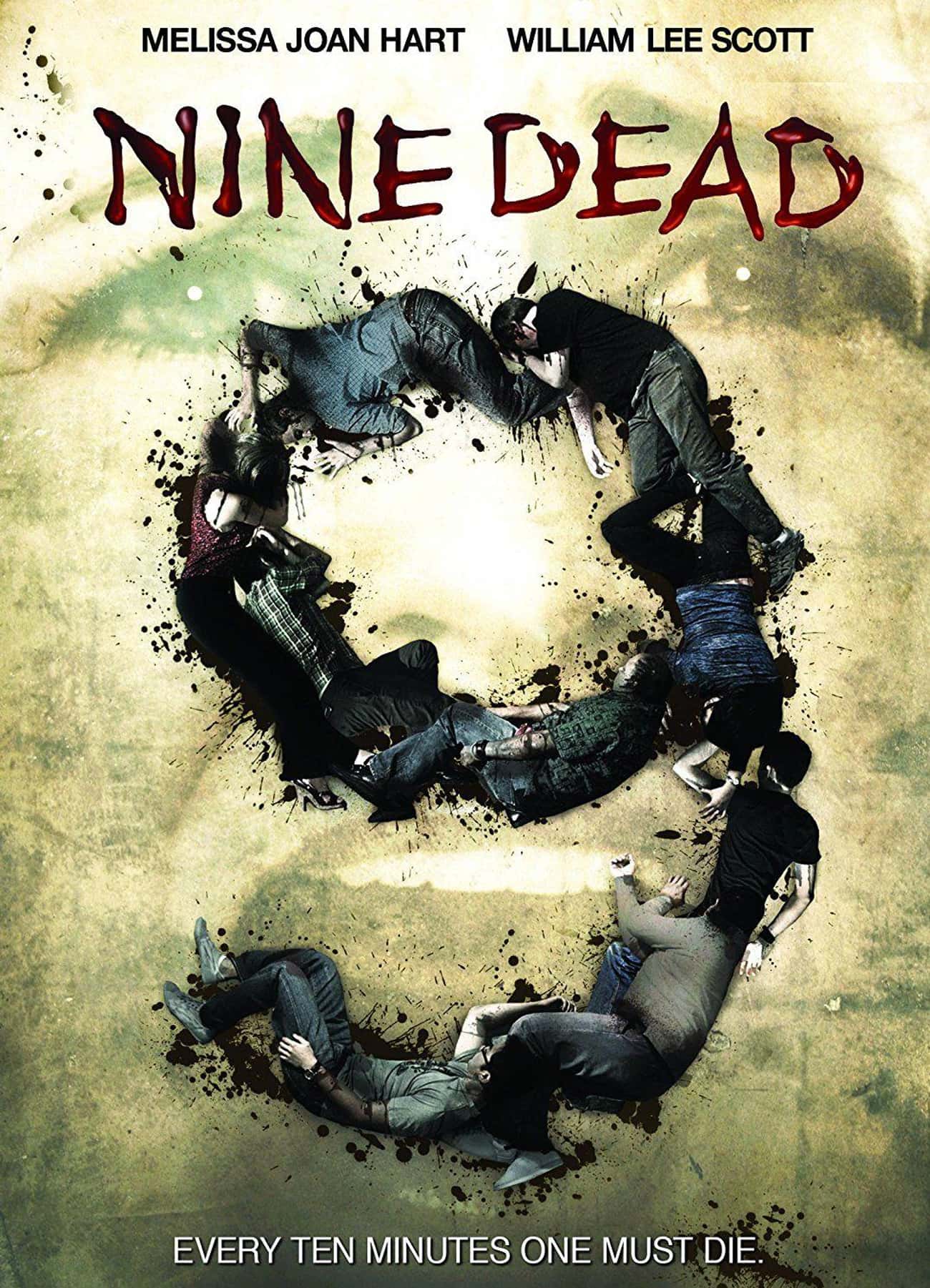 The Killing Room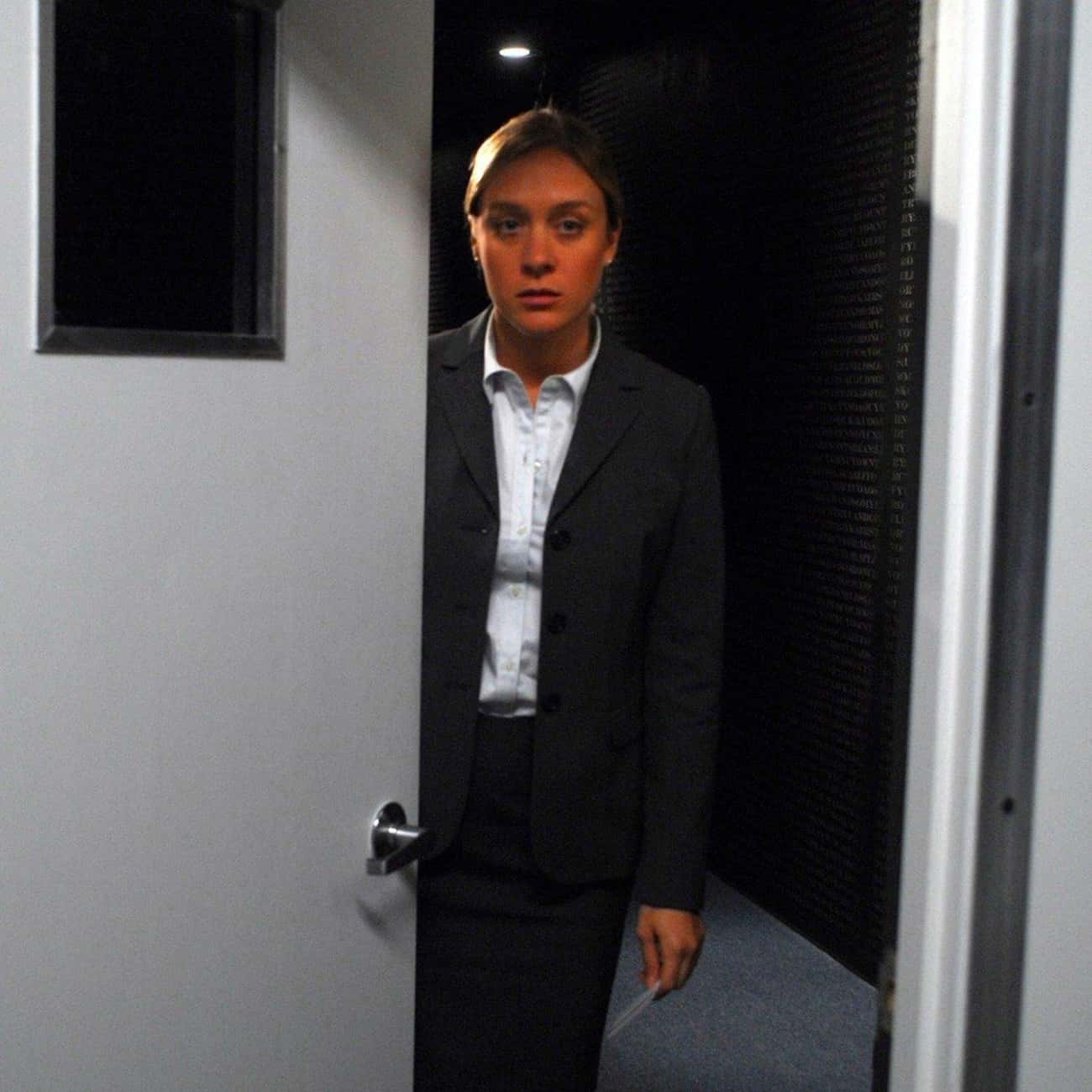 The Pumpkin Karver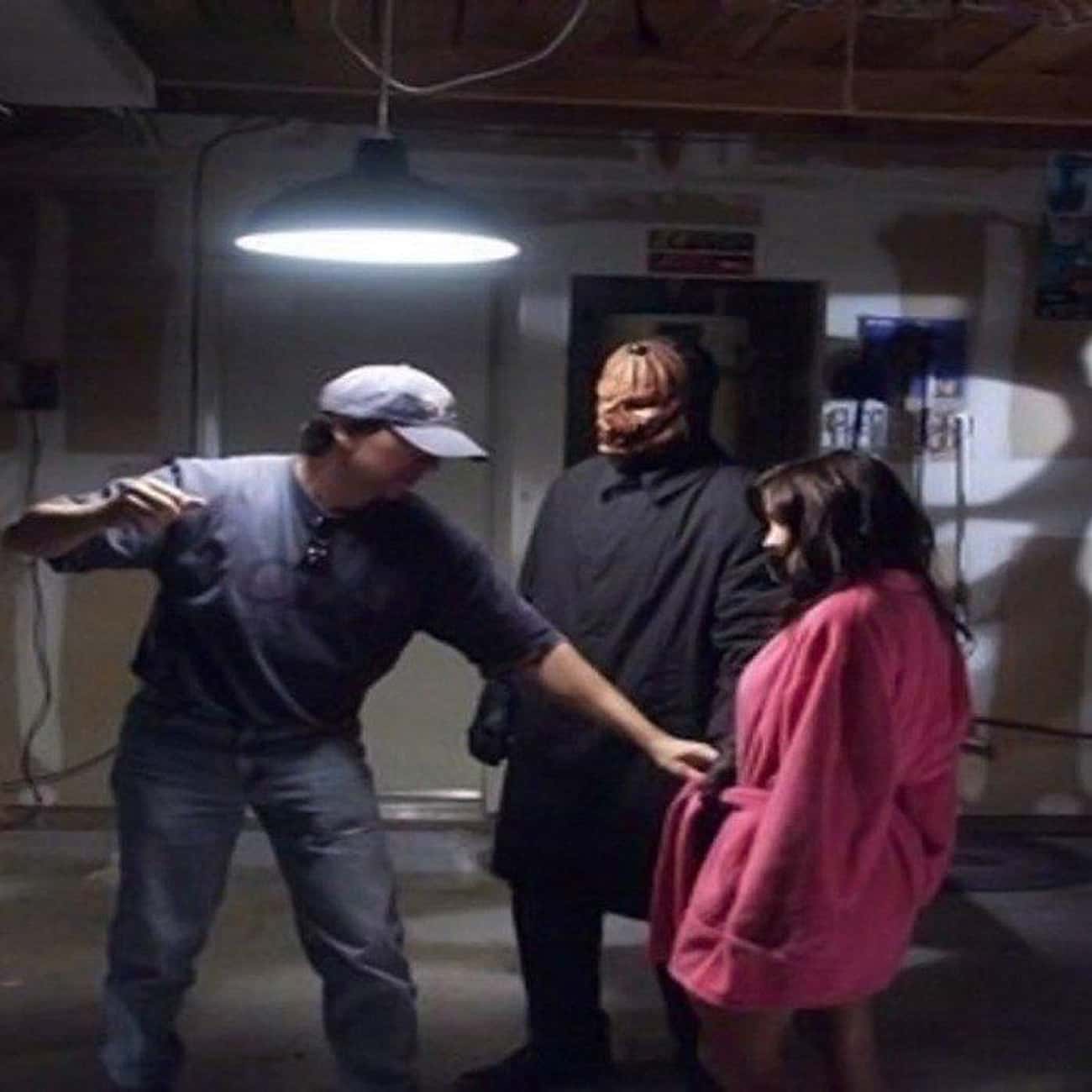 Lists that rank the best and scariest movies made since the beginning of cinema, including a few you might not have seen.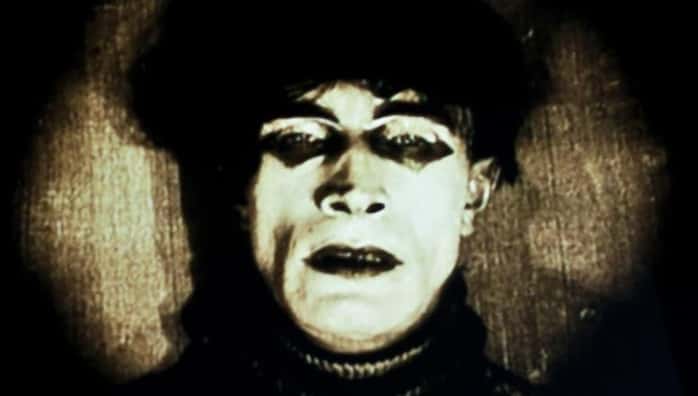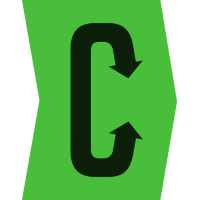 10 Worst Horror Movies of the 2000s, According to Letterboxd
Posted: October 21, 2023 | Last updated: October 21, 2023
Horror movies as a whole were highly experimental and thriving in the 2000s , between the constant reboots and sequels to long-time favorite franchises, as well as soon-to-be classic franchises appearing on the scene. The beginning of the digital era allowed for more low-budget and inventive horror movies to be created than ever before, and while a number of great movies came as a result of this, there were also a number of films with botched executions.
While being of the utmost quality isn't always the biggest priority of horror films, there were a number of horror films in the 2000s that went above and beyond in terms of completely lacking in quality. As the premiere modern-day hub for film enthusiasts, Letterboxd acts as the perfect platform to see exactly which horror films of the 2000s that modern film fans consider to be at the bottom of the barrel.
'Aliens vs Predator: Requiem' (2007)
Letterboxd Average Rating: 1.61/5
Aliens vs Predator: Requiem is a follow-up sequel to 2004's Alien vs. Predator , and continues the brutal battle between two of the most iconic sci-fi horror movie monsters, the Xenomorph from Alien and the Predator from Predator . The sequel takes place in the small town of Gunnison, Colorado, which soon becomes a destructive war zone battleground between the two deadly life forms, including a newly released Alien/Predator hybrid.
RELATED: The 10 Worst Horror Franchises, According to Reddit
While the original 2004 film for the most part delivered on a satisfying collaborative premise, the sequel failed to do much to add to what the first film already accomplished, only creating a worse experience overall. The biggest complaint that many users had was the lighting and visuals of the film, which were so incredibly dark that it was nearly impossible to actually see what was happening for the majority of the film. The film also rarely delved into the horror aspects that made both original characters excel in the first place, feeling more like a generic sci-fi action flick.
'BloodRayne' (2005)
Letterboxd Average Rating: 1.60/5
Based on the cult classic video game franchise, BloodRayne follows the story of Rayne, a human-vampire hybrid living in 18th-century Romania. After living nearly her entire life in a traveling circus, she soon escapes her prison and embarks on a plot to take down her father, the evil vampire king Kagan. She soon finds herself teaming up with a trio of vampire hunters in order to take down Kagan once and for all.
Infamous German director Uwe Boll has an outstanding legacy for just how low quality his videogame film adaptation films are, and BloodRayne is no exception. BloodRayne has very little actual respect or care for the vampire-hunting video game that it was adapted from and instead uses it as a jumping-off point to tell its own, generic and low-effort story. Even some key performances from great actors and actresses such as Ben Kingsley and Michelle Rodriguez couldn't save BloodRayne from its deadly fate.
'American Psycho II: All American Girl' (2002)
A sequel to the all-time classic crime thriller, American Psycho II: All American Girl follows the story of Rachel, played by Mila Kunis , a criminology student hoping to land a position as a teacher's assistant. In her quest to achieve this position that will surely pave the way to a career working for the FBI, Rachel sets out to take out any and all competition by any means necessary, including murder. While the school psychiatrist becomes aware of Rachel's on-campus murder spree, Rachel's skills in murder and identity theft transform the struggle into a game of cat and mouse.
American Psycho II infamously has nothing to do with the original masterpiece film and was quite literally an entirely different movie that had the American Psycho label attached to it at the last second. Especially for a horror slasher film that already wasn't that great, attempting to save face and associate it with a bonafide perfect film only made the quality that much lower in retrospect. The film was so poorly made that leading star Mila Kunis has since denounced the film after it was released .
'Halloween: Resurrection' (2002)
Letterboxd Average Rating: 1.59/5
The eighth installment in the iconic Halloween franchise, Halloween: Resurrection sees the infamous Michael Myers getting his final revenge on long-time nemesis Laurie Strode. After finishing off his greatest enemy, Michael soon sees himself as the main attraction to a reality game show, in which 6 teenagers are placed inside Michael's childhood home, now filled with cameras. When Michael returns home, the contestants soon find that the reality game is one of life and death.
RELATED: The 10 Worst Horror Movies of All Time, According to Rotten Tomatoes
While the Halloween franchise has had its ups and downs over the years, Resurrection is near-unanimously considered the worst that the franchise has to offer. The film is filled with strange decisions, from the death of Laurie Strode in the first act to the strange and extremely 2000s reality show premise that makes up the majority of the film. While the film does have its positive aspects , it was a massive failure upon release, putting an end to the classic Halloween run, as the franchise wouldn't return until 5 years later with the reboot from Rob Zombie .
'Anacondas: Trail of Blood' (2009)
Letterboxd Average Rating: 1.58/5
The fourth film in the Anaconda franchise, Anacondas: Trail of Blood follows a deadly genetically created Anaconda, who after being cut in half, regenerates into two aggressive giant snakes. A group of survivors soon find themselves at the mercy of the giant snakes, as they attempt to fight them off in an effort to survive a painful demise.
The Anaconda films are already infamous for their below-average visual effects and their over-the-top action and character moments, yet Trail of Blood goes above and beyond in all aspects. The massively lowered budget of Trail of Blood results in the CGI being easily the worst of the franchise, arguably looking worse than even the first film released in 1997. Especially for a film released in 2009, the same year as James Cameron 's Avatar , the hilariously poor CGI makes it difficult to take anything in Trail of Blood seriously.
'Dracula 3000' (2004)
Letterboxd Average Rating: 1.55/5
Dracula 3000 takes place in the futuristic year 3000, following the deep space salvage ship of Mother III who miraculously locates the vanished Demeter starship while on their galactic voyage. Space Captain Van Helsing and his crew soon find themselves exploring the wreckage of the Demeter, unintentionally releasing the deadly vampire Count Dracula, placing the entire crew's lives at risk.
Especially after the recently released Last Voyage of the Demeter , the concept of this initial Dracula chapter transformed into a sci-fi setting seems like it wouldn't be all too terrible. However, this premise was far too outlandish and high concept to be effectively accomplished in the early 2000s, resulting in a ridiculously cheap sci-fi horror romp that has more in common with Jason X than Dracula . While the film may just be worth a watch because of how absurd the premise and concept are, it's absolutely a far cry from anything that could be considered quality filmmaking.
'I'll Always Know What You Did Last Summer' (2006)
Letterboxd Average Rating: 1.45/5
The straight-to-DVD third film in the I Know What You Did Last Summer trilogy, I'll Always Know What You Did Last Summer follows a group of teens who accidentally murder their friend during a July 4th prank gone wrong. However, after agreeing to keep the death a secret from the authorities, the teens realize that a mysterious figure knows of their secret a full year after the incident, and is slowly getting his revenge upon the teens one at a time.
RELATED: 'Jason X' & 9 More of the Best So-Bad-They're-Good Horror Movies of All Time
Coming out 8 years after the previous film, I'll Always Know What You Did Last Summer , despite having a similar plot, completely misunderstands what made the original film effective in the first place. The film fails to accomplish anything close to an effective mystery or genuine scares, resulting in a sad, cheap cash grab that only insulted fans of the iconic original film. One can only hope that the upcoming legacy sequel will manage to more effectively tell a story in the franchise in the 21st century.
'House of the Dead' (2003)
Letterboxd Average Rating: 1.44/5
Adapted from the classic video game franchise, House of the Dead follows the story of a techno rave party on a secluded island that goes completely wrong following an outbreak of zombies and monsters. The college coed partygoers, joined by a Coast Guard officer, soon find themselves fighting off the undead hoard from all corners, ruled by a mysterious evil entity that can be found in the House of the Dead.
House of the Dead is another notoriously terrible videogame adaptation from Uwe Boll, who once again adapts a classic horror franchise while completely abandoning what made the series great to begin with. Boll transformed what was originally a cheesy, camp-filled romp into a horror action film that takes itself way too seriously for its own liking. The editing choices especially are mind-numbingly confusing, as the film will often splice in sequences of the actual House of the Dead video game into the action in an attempt to create parallels, a decision that may go down as one of the worst editing decisions of all time.
'Puppet Master: The Legacy' (2003)
Letterboxd Average Rating: 1.43/5
The eighth film in the Puppet Master franchise, Puppet Master: The Legacy sees a now elderly Peter Hertz as he relays the stories of killer puppets to an inquisitive young woman. However, Hertz doesn't realize that the woman in fact has an anterior motive, and has plans to kill the deadly puppets once and for all.
As far as sequels in long-standing horror franchises go, it's hard to be lazier and cheaper than Puppet Master: The Legacy . While many other low-budget horror sequels would simply lower production costs, yet not at the cost of the writing or story, Puppet Master: The Legacy takes the cheapest and easiest route to becoming a full movie. The film is nothing more than a collection of flashbacks from the previous seven installments in the franchise, with very little original material to call its own, it's difficult to even call the film a movie, as it accomplishes nothing for those who have seen the original films.
'Alone in the Dark' (2005)
Letterboxd Average Rating: 1.37/5
Based on the legendary horror game franchise, Alone in the Dark follows the story of private investigator Edward Carnby, who specializes in the investigations of supernatural phenomena. As he travels across the globe to the darkest corners of the world, Carnby faces off against deadly creatures and occult remnants as he fights to search for the truth in the world's greatest mysteries. He soon finds himself on his deadliest case yet, as it deals with his own mysterious past.
Videogame movies have always faced an uphill battle for quality with their film adaptations, even more so for the directorial efforts of Uwe Boll, yet Alone in the Dark stands at the top as arguably the worst videogame movie of all time . The film completely abandons everything that made the original games so great, transforming a quiet and subtle puzzle-solving horror franchise into a cheap action horror film that rarely resembles the games at all. While a number of Boll's other adaptations could be considered "so bad, it's good" Alone in the Dark is so generic and formulaic that the only emotion it conjures is boredom.
NEXT: The 10 Worst Horror Movies of the 2010s, According to Letterboxd
More for You
The Supreme Court Shot Down Mike Johnson's Argument Against Certifying The 2020 Election
Can I collect both my dead spouse's Social Security and my own at the same time? Here are 5 secrets of 'survivors benefits' you need to know
35 Creamy Soup Recipes
Popular retailer back from bankruptcy, liquidation with new stores
A boomer who moved from California to Tennessee said the slower pace of life and lower cost of living are big pluses
30 huge hits you probably didn't know were covers
What House Speaker Mike Johnson has said about Social Security and Medicare
'It's not taxed at all': Warren Buffett shares the 'best investment' you can make when battling inflation
Nuclear Bomb Map Shows Impact of New US Weapon on World's Major Cities
This Homemade Spaghetti Sauce Is What Family Pasta Nights Are All About
Feds fight cameras for Trump's D.C. criminal trial
NFL Reinstates Former Steelers WR
My husband's parents left a $585,000 trust. My sister-in-law is trustee, but blocks our calls and plans to skip town. What can we do?
Mortgage rates are dropping fast after a shock jobs report set off a series of dominoes on Wall Street—The housing market can thank Detroit's striking auto workers
US officials are concerned that Ukraine is running out of troops and have hinted at peace talks with Russia, report says
We Tried And Ranked 17 Of The Best Frozen Pizzas And The Winner Had Us Shook
Hagar the Horrible by Chris Browne
Daily horoscope today: November 4, 2023 astrological predictions for your star sign
Iran, Hamas leaders proclaim their evil plans. Take them at their words
'That is 72 months of death': This young Texan took out 2 mega car loans with interest rates of 13% and 25% — and now he's stuck. Here's how to avoid being stranded by debt
Best Shows on Netflix
Best Movies on Netflix
F1 Live Stream
Stranger Things Season 5
Best New Movies
Most Popular Movies on Netflix
Best Shows on Disney+
UFC Live Stream
Best Movies on Disney+
Entertainment
Digital Trends may earn a commission when you buy through links on our site. Why trust us?
3 underrated movies on Prime Video you need to watch in November
Every month, new movies come to Prime Video . Others also leave the streaming service, so you might find yourself in the "get them while they're hot" mode, desparate to watch a film before it's no longer available. Conversely, you might not even realize a movie has been added that you have been meaning to watch.
Hollow Man (2000)
Along came a spider (2001), 10 things i hate about you (1999).
What is it about those movies that were never on your radar to begin with, but are right up your alley now? We have lined up three underrated movies on Prime Video you need to watch in November, including a visually stunning sci-fi horror movie, a thrilling psychological thriller, and a cute rom-com.
Hollow Man might not have received rave reviews when it was released more than 20 years ago. But the Kevin Bacon-led sci-fi horror movie, which spawned a direct-to-video sequel, is a special effects marvel worth seeing and one of director Paul Verhoeven's better American movies . Bacon stars as scientist Sebastian Caine, who volunteers to be a test subject for a new serum that can purportedly make you invisible. It works wonderfully, except his peers can't figure out how to reverse the test. Angered and frustrated, Caine goes on a killing spree.
5 underrated movies on Netflix you need to watch in November
3 underrated shows on Prime Video you need to watch in November
The best movies on Amazon Prime Video (November 2023)
The movie, which has a pretty killer cast that also includes Elisabeth Shue, Josh Brolin, and Kim Dickens, earned Hollow Man an Academy Award nomination for its visual effects. Sure, we may have come a long way in visual effects in the last 20 years. But for the time, Hollow Man was pretty revolutionary.
Stream Hollow Man on Prime Video.
Morgan Freeman and Monica Potter are a wonderful match in Along Came a Spider , a sequel to the hit 1997 movie Kiss the Girls , in which Freeman starred alongside Ashley Judd. He reprises his role as detective Alex Cross, who has now retired, but gets drawn back when the daughter of the U.S. president is kidnapped, and the abductor alerts him of his plans to replicate an infamous crime from the 1930s. Cross is paired with Secret Service agent Jezzie Flannigan (Potter) to try and locate the missing girl and her abductor.
Labeled as derivative and implausible by some critics, this is precisely what makes Along Came a Spider a perfectly mindless, yet gritty and fun neo-noir psychological thriller to sink your teeth into.
Stream Along Came a Spider on Prime Video.
Looking for something a little lighter? Before he was the Joker (his was arguably the best portrayal of the Batman character ever), the late Heath Ledger was making his mark in the teen rom-com genre in movies like this one. 10 Things I Hate About You is a modern (1990s) version of Shakespeare's The Taming of the Shrew about bad boy Patrick (Ledger), who goes out on a date with the antisocial Kat (Julia Stiles) in order to help his friend date her popular sister.
A classic tale of opposites attract, what begins as a forced romance turns into something more as both Patrick and Kate begin to fall for one another. Both Ledger and Stiles were praised for their performances and the script was lauded for being clever and charming. As far as predictable '90s rom-coms go, 10 Things I Hate About You is among the most entertaining.
Stream 10 Things I Hate About You on Prime Video.
Editors' Recommendations
3 action movies on Paramount+ you need to watch in November
Best new movies to stream on Netflix, Hulu, Prime Video, Max (HBO), and more
Fellow Travelers is the show you need to watch in November. Here's why
This action war movie is popular on Netflix. Here's why you should watch it
3 rom-coms on Netflix you need to watch in November
Amazon Prime Video
Streaming Services
Nearly everything new on Paramount+ for the month of November dropped on Monday for film lovers. And it continues the trend of giving most of the really great movies to the higher tiers of Paramount+ with Showtime.
That doesn't sit well for us, so when compiling our choices for the three underrated movies on Paramount+ that you need to watch in November, we made sure to pick movies that are available on all tiers. Our choices include a black comedy Christmas classic, an epic romance, and a harrowing journey to reunite a family that is based on a true story. Bad Santa (2003)
If Amazon Prime Video had to rely solely on its original action movies, then it would rank far behind its streaming rivals in that category. But because Prime Video has beefed up its lineup with movies from Warner Bros., Universal Pictures, and Paramount, it's the only streaming service that has recent hits like The Batman, Dungeons & Dragons: Honor Among Thieves, Top Gun: Maverick, and Violent Night, all in one place.
Since Amazon owns MGM, all of the James Bond movies are also in play, including the most recent installment, No Time To Die. Between those films and a handful of classic movies on loan from other studios, Prime Video is your best bet for action. To help you get your fix, we've narrowed down the vast selection to bring you a roundup of the best action movies on Amazon Prime Video right now.
There are only two months left in 2023, but Amazon Prime Video saved one of its best original shows for November. Invincible is back for its second season on Friday, November 3, and it takes superhero action to the next level. Much like Spider-Man: Across the Spider-Verse, Invincible is able to do more with the comic book style and storylines in animation than anything in live-action can match. It's also a show that isn't afraid to go into darker territory.
The Christmas movies are also out in force this month on Prime Video, including eight different VeggieTales Christmas flicks ... which seems excessive. Fortunately, there's a lot of non-holiday fare to enjoy, like the first five Fast and Furious films, as well as Master And Commander: The Far Side of the World, which is celebrating its 20th anniversary this month.
10 Ghost Horror Movies That Are Also Extremely Gory
Some ghosts want more than a soul. Here are 10 supernatural movies that could please any horror gore hound.
Horror movies stick with audiences in various ways. Some are disturbing, touching taboo subjects involving religion, sexuality, and the human condition. Some are just slashers meant to give audiences a two-hour escape from their everyday lives. Some horror movies take supernatural elements, combine them with gratuitous bloodshed, and give horror buffs their money's worth. Let's take a moment to honor the genre with these 10 ghost stories that are also extremely gory.
The Haunting (1999)
Starring Catherine Zeta Jones, Liam Neeson, and Owen Wilson, The Haunting is a bloody good time. Following the story of Nell, she is invited to take part of an insomnia study at Hill House, accompanied by a group of participants. Soon, Nell discovers that there's more than meets the eye as ghosts surface to claim their revenge on Hill House's new guests.
Why it Makes the List
The Haunting doesn't hold back when it comes to blood and gore. In one of the film's goriest scenes, Luke Wilson's Luke Sanderson is decapitated in front of his girlfriend, Theo, and the rest of the test subjects. The scene is bloody, haunting, and commendable, considering the use of early CGI of the late 1990s. Director Jan de Bont does an impressive job with this underrated '90s ghost flick.
Stream on Max
13 Ghosts (2001)
Thirteen ghosts.
Starring Monk's Tony Shalhoub, Thirteen Ghosts puts a different spin on Home Sweet Home. A widowed father, Arthur, is struggling to make ends meet for his children, when the opportunity of a lifetime presents itself. He moves his family into the inherited estate of his late uncle, Cyrus. Things quickly take a turn for the worse, though, when Arthur realizes his new home is haunted by deadly ghosts out for blood, targeting Arthur's two children as they're taken hostage within their new home.
Thirteen Ghosts brings together a star-studded cast to tell a horrifying, sinister tale. Best-known in the horror genre for his portrayal of Stu Macher in Scream , Matthew Lillard is actually the good guy this time around, portraying an executive who becomes a victim of circumstance while carrying out Cyrus' last business endeavor. Lillard's Dennis meets a gruesome demise as he is bludgeoned to death by two of the haunted mansion's most bloodthirsty ghosts. Thirteen Ghosts is not for anyone with a squeamish stomach.
Rent on Apple TV
Hereditary (2018)
This A24 film has Toni Colette back in the horror genre as Annie, a woman who has recently lost several of her loved ones while dealing with the strained relationship with her husband and son, Steve and Peter. As Annie attempts to connect with her deceased daughter in the afterlife, a deadly curse is unleashed, threatening to claim Annie's remaining family.
Hereditary is one of the bloodiest and most disturbing ghost movies in existence. From the apparitions that haunt Annie's dreams, the ancient spirits that rise to ultimately claim Annie's body and soul, to the final ritual where a legion of bloodthirsty spirits lead Peter to his death to allow Charlie to take over his body. Hereditary is ominous, gruesome, and utterly horrifying.
The Conjuring (2013)
The conjuring.
Of course, The Conjuring would be on this list. It started what is considered one of the most lucrative horror franchises in cinema history. This first installment introduces audiences to the Warren family , the titular family that tackles cases of possession through each The Conjuring installment. As the Warren family assists the Perrons with the supernatural happenings occurring in their home, they realize that an evil lurks, awaiting to claim an innocent soul, or as many as possible.
From the moment Carolyn Perron becomes possessed, The Conjuring takes a bloody turn. Gore, brutal attacks, and instances where it seems Carolyn is about to end the lives of one of her family members, no one feels off limits in The Conjuring. Then there's every flashback scene describing the horrific murders that resulted in the haunting of the Perron's new home.
Ghost Ship (2002)
In a remote region of the Bering Sea, a boat salvage crew discovers the eerie remains of a grand passenger liner thought lost for more than 40 years. But once onboard the eerie, cavernous ship, the crew of the Arctic Warrior discovers that the decaying vessel is anything but deserted. It's home to something more deadly and horrific than anything they've encountered in all their years at sea.
Though somewhat of an underrated film, Ghost Ship delivers in the gore department, with Emily Browning gives a compelling performance as the tragic spirit that is destined to an eternity in the deserted ship, nevertheless trying to help the new passengers escape their impending doom. In one of the film's most gory scenes, Karl Urban's Munder is crushed to death as he tries to make his escape. Ghost Ship rivals the bloodshed presented in films such as Deep Blue Sea and The Deep .
We Are Still Here (2015)
We Are Still Here tells the tale of a cursed house, and an unsuspecting family, Anne and Paul Sacchetti (portrayed by Barbara Crampton and Andrew Sensenig), coming to terms with the death of their son as they move into a new home in New England. Not before long, unearthly apparitions come to the surface, determined to claim the family's souls at any cost.
A meditation on grief, this brutal 2015 ghost horror film doesn't hold back in the kills department, with Crampton and Sensenig giving compelling performances as they are terrorized family discovering the secrets behind the Dagmar family and the funeral home that previously stood where their new home is located. Every ghost in We Are Still Here is thirsty for blood, claiming the lives of anyone standing between them, Anne, and Paul.
Stream on Prime Video
Crimson Peak (2015)
Crimson peak.
This Guillermo del Toro movie reminds us of what the director can do when entrusted with a horror concept. Set in the late 1800s, Crimson Peak follows the story of Edith, a woman recently married to Sir Thomas Sharpe. Edith moves with her husband to his remote home in the English countryside. Soon, Edith discovers that her new home is inhabited by something from behind the grave, discovering disturbing secrets about her husband and his sister, Lady Lucille.
Guillermo del Toro has a way of combining magical realism, seductive undertones, and gore to keep audiences on the edge of their seats, through and through. Crimson Peak has him on top of his game as a director. Mia Wasikowska gives a touching performance as Edith, a woman who is simply a victim of circumstance as she comes across the tormented ghosts trapped in her new home. Seeing Edith decline into mental insatiability as she witnesses bloody apparition after bloody apparition is utterly heartbreaking.
Stream on Netflix
Candyman (1992)
Candyman is a steamy, erotic horror flick sure to make the audience's skin crawl. Following the story of an inquisitive grad student, Helen, she accidentally summons the murderous spirit of Candyman to the world of the living, resulting in grave consequences for all those around her.
Candyman was graphic for its time of release, both in terms of gore and its sexual undertones. Tony Todd gives a noteworthy performance as the Candyman, claiming the lives of countless characters in utterly maniacal and bloody ways. While the Candyman 2021 remake was a decent rendition of the classic, it's difficult to compare it to the early '90s original.
Talk to Me (2023)
A24 can do no wrong, and this year's Talk to Me is a testament to that. Following the death of her mother, Mia grows distant from her mother, spending time with her best friend's family and becoming increasingly obsessed with getting in contact with her deceased mother. When Mia's circle of friends introduces her to an embalmed hand that allows anyone that holds it to contact the dead, Mia becomes addicted to its gateway abilities, with dire consequences for all her friends and family.
2023 delivered several horror movies for horror enthusiasts to delight themselves with, but Talk to Me truly set the bar high, mostly due to its simplicity and graphic imagery. In what's arguably the film's most disturbing scene, the young Riley becomes a host for an evil spirit that causes him to violently self-harm as Mia and their friends watch in horror at the grotesque scene occurring. Talk to Me is chilling, clever, and heart-wrenching.
The Woman in Black (2012)
The woman in black.
The Woman in Black has Daniel Radcliffe stepping outside his Harry Potter image to show fans that his acting range knows no limits. Radcliffe portrays Arthur Kipps, a lawyer who travels to a small village to investigate the mysterious killings of its locals. Matters take a sinister turn when Kipps hears rumors that a vengeful witch might be behind the killings, making him a potential next target.
This 2012 horror flick is a bloody thrill ride from beginning to end. One of the film's most disturbing elements is the witch's boundless thirst for blood, which targets villagers regardless of their age or morality. Unlike other films on this list, The Woman in Black doesn't have a happy ending for any of the characters involved, with Arthur losing his life as he attempts to save Joseph from Jennet's wrath.
Stream on Paramount+
50 Greatest Ghost Movies Of All Time Ranked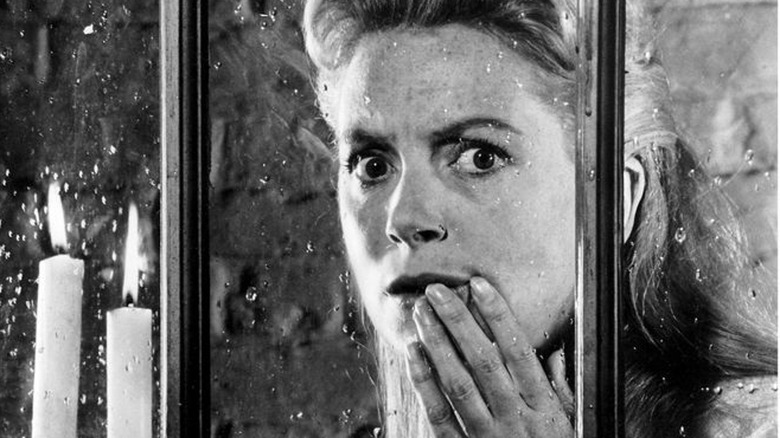 Ghosts, spirits that linger on unanchored to a human body, are powerful tools in storytelling. Although typically a staple of horror movies, ghosts can be deployed in any genre, serving as an emissary into dark topics audiences usually prefer to ignore. The concept of a ghost has been around seemingly forever: exorcized in ancient Babylon , used in classical Greek plays, featured in Shakespeare's works, and passed down as folklore. 
Cinema has been an excellent form for ghost stories. You've probably encountered more movies about ghosts than you can count, from the Silent Era to the present day. With the help of rankings provided on Rotten Tomatoes and considering the cultural impact, with a sliver of personal opinion, we have ranked the 50 best movies about ghosts. While preferential treatment was shown to horror films, there is a blend of genres here.
49. The Amityville Horror (1979)
"The Amityville Horror" made a huge impact thanks to the reportedly true story making headlines years before. It also  spawned a franchise that consists of several sequels and a remake. Nonetheless, it starts off the list due to the rather confusing aspects of the supernatural occurrences. At one point, it's stated that their house contains a doorway to Hell. So, the forces tormenting them could certainly be demonic, but inhabitants of Hell would likely include souls, right? Maybe some of the utterly bonkers activity going on could have been perpetrated by ghosts.
You probably know the story already: One year after a man murders his entire family at home, the Lutzes move into the house. Strange happenings lead them to believe there is something very wrong with their home. As its effect on them grows darker, the film ratchets up the horror until culminating in a final night that is worse than they could have imagined.
Aside from the questions regarding what exactly is haunting the Lutz family, this is still an effective piece of horror with imagery and scenes that stick in your memory, haunting you long after the credits have finished rolling.
48. What Lies Beneath (2000)
As we will see with later entries on this list, the concept of unfinished business is a popular trope in ghost stories. The idea is that spirits often stick around after death to take care of something they were unable to in life. Very often, the unfinished business has to do with their own murder, as it does in the supernatural thriller "What Lies Beneath" from director Robert Zemeckis .
Zemeckis, who dabbled in horror previously with episodes of "Tales from the Crypt" and the dark comedy "Death Becomes Her," tells the story of a woman named Claire (played by Michelle Pfeiffer) coping with her husband Norman's (Harrison Ford) affair by communing with the spirit of his dead mistress, although she isn't aware that's what she's doing until later in the film.
Although the film contains some legitimately creepy moments, its primary concern is the mystery surrounding the mistress' murder and Norman's involvement. While Pfeiffer and Ford turn in solid performances, the real star of the film is its atmosphere. The gorgeous Vermont setting, incredible house, and serene lake become eerie and unsettling as the story unfolds, successfully bringing the audience into the story and holding them tightly until the film's final moments.
47. 13 Ghosts (1960)
Discussing the films of William Castle can be difficult because they were designed to be experienced, not simply watched. The notorious showman treated his movies like carnival exhibitions. He wasn't so much a storyteller as he was a promoter. He didn't want you to sit passively and marvel at the wonderful narrative; he wanted to get you to jump up and scream. He didn't do this by crafting quality films that would go on to stand the test of time; he achieved his desired effect through gimmicks.
For "Macabre," he had audience members sign an insurance policy in case they died from fright. Buzzers were installed under select seats during screenings of " The Tingler " to convince audiences the creature from the film was after them. " House on Haunted Hill " featured a plastic skeleton flying out over the audience. The original " 13 Ghosts " required viewers to put on special glasses referred to as supernatural viewers in order to see the ghosts on the screen.
While stunts like this usually have a short shelf life, several of his films, such as "13 Ghosts," are still fun to watch as a bit of retro fun. Is it scary? Not really. Does it reveal some profound insight into the human experience? Nope. It does, however, feature the greatest hits of horror movie cliches played up to their full, zany, and entertaining potential.
46. Heart and Souls (1993)
One of the first things you're likely to notice about the romantic comedy "Heart and Souls" is the incredible cast. While Robert Downey Jr. is the lead, the souls in question are played by powerhouses like the late Charles Grodin , Alfre Woodard (who reunited with Downey in "Captain America: Civil War"), Kyra Sedgwick, and Tom Sizemore. All of them are incredible actors who work exceptionally well together.
This is an unfinished business ghost story that offers several opportunities for Downey to show his acting chops. The four ghosts from 1959 who follow him around, almost serving as guardian angels, often step in to his body to achieve some of the aforementioned business and to help him fix his life. When they do, Downey has to essentially play a ghost pretending to be his character, leading to some solid physical comedy. While it may not be hilarious, the film is genuinely funny with a bittersweet tone that holds up years after its initial release.
45. Casper (1995)
Most of the time, "Casper" is a light-hearted and innocent little movie about a young girl (Christina Ricci) learning to accept change. After the death of her mother, Kat's father (Bill Pullman) immerses himself in his work, leaving her to grieve alone. Neither of them possesses the ability to communicate with each other regarding their mutual pain. When they move into a haunted house for work, Kat struggles to accept her new surroundings. Luckily, she meets a dead little boy who has such an intense crush on her that he's actually the one responsible for them moving here.
Usually, a plot about a ghost luring a girl to his home would be the plot of a horror flick. However, since Casper is a friendly ghost, it plays as cute and sad. There's a lot of that in this movie. "Casper" is actually a fairly dark film , when you think about it. Characters die and quickly return as cartoon ghosts, a man has his head completely turned around and he's still able to walk, and there's the entire film is predicated on the existence of a dead child. Good, family fun!
In retrospect, this is kind of refreshing. It isn't a film that ignores the reality of our mortality. If anything, it celebrates it. While the tone ranges from macabre to broad slapstick, it doesn't shy away from conversations regarding death. This, in its own way, seems healthy.
44. Grave Encounters (2011)
Found footage received a bad reputation thanks to a deluge of cynical filmmakers who didn't understand the format's potential. After the successes "The Blair Witch Project" and "Paranormal Activity," it seemed like anyone with a camera and half an idea thought they could make their own. Unfortunately, what these imitators lacked was any comprehension of why those films worked so well.
In 2011, when you couldn't escape found footage , "Grave Encounters" was a true diamond in the rough. Styled as the raw footage from a "Ghost Adventures"-style paranormal investigation series, the film sees greedy con artists investigating a haunted mental hospital. That alone is a fun idea, but what makes the film work so well is how it experiments with the concept as a commentary on manipulative "reality" television. 
That would be enough to make it interesting, but it's elevated even further by subverting the audience's expectations in subtle but very effective ways. If found footage fatigue (or the film's mediocre trailer ) stopped you from watching this underrated gem, give it a watch. You can skip the sequel, though. 
43. Insidious (2010)
James Wan's 2010 film "Insidious" has no right to be this good. It is, in effect, a modern take on "Poltergeist," with its own intriguing mythology. The explanation as to why this couple suddenly finds themselves surrounded by beings from beyond the void isn't as simple as "their house was built over a burial ground." Instead, it's a bit more metaphysical and unique.
The concept of creepy kids has already been done to death, but Wan found a way to make it work in a whole new way. The film is packed with genuinely frightening scenes and images. There's the pacing man outside the window who suddenly appears in the child's room, the boy standing against the wall who is barely glimpsed as Rose Byrne goes about her daily routine, and those terrifying pictures of grinning ghosts who are omnipresent but rarely seen.
Wan went on to even greater success with "The Conjuring" and its shared universe of paranormal films, but the original "Insidious" still stands as a legitimately creepy, intriguing, and suspenseful supernatural chiller that holds up on repeat viewings.
42. Lady in White (1988)
At first glance, "Lady in White" appears no different than other '80s films with kid protagonists. The opening credits are eerily idyllic, almost cozy, and the idea of a child communicating with the spirit of a girl his age certainly sounds like something Steven Spielberg might have attached his name to as a producer. Where this film differs from the likes of "E.T. the Extra-Terrestrial" and "The Goonies" is in its tone and the specifics of the plot.
This isn't a gender-swapped take on "Casper." This is a dark, melancholic supernatural murder mystery. Murders don't happen off-camera only to be discussed later in soft detail; in the first act, you see a girl being strangled. Yes, the strangulation is a form of repetitive haunting, so it doesn't have the same impact as watching a murder in real time, but it is harrowing. Minutes later, the boy witnessing this haunting (a pale, wide-eyed Lukas Haas) is also strangled, though he survives. It is deadly serious.
While it may not have become the cultural touchstone other films of the decade became, it does linger with you, as all great ghost stories should. For anyone who grew up watching this on cable, the nightmare-inducing scenes of the ghostly Lady in White standing outside the protagonist's window are likely still lodged in their subconscious.
41. The Legend of Hell House (1999)
Two things are made very clear within the first 10 minutes of this big-screen adaptation of Richard Matheson's novel: 1) This will not be a slow burn, and 2) Hell House is definitely haunted.
The film wastes no time getting the plot rolling. A doctor is tasked with investigating Hell House. He is assigned a small team consisting of two mediums and his own wife and they're off. What we learn about Hell House is that the man who owned it was really into debauchery and the occult. This means that the nature of the haunting is typically sexual and violent.
As Matheson (who adapted the novel himself ) did with the vampire mythology in his novel "I Am Legend," he attempts to provide a scientific explanation for hauntings. He does this to amplify the phenomena and make them more realistic. Unfortunately, it's not as successful here because he assumes the viewer is familiar with these concepts and takes very little time to elaborate.
At its core, "The Legend of Hell House" feels like a teenager's version of what they think Shirley Jackson's "The Haunting of Hill House" should have been. The violence and eroticism are overblown, the characters underdeveloped, and the science is half-baked. None of that is to say the film is bad. In fact, its flaws and the atmospheric cinematography make it incredibly entertaining and worth a watch.
40. Sleepy Hollow (1999)
Washington Irving's "The Legend of Sleepy Hollow" isn't a terribly exciting story. The author takes his time establishing the beauty of the village in which it takes place and detailing Ichabod Crane's personality, but the horror elements we've come to associate with the tale don't arrive until much later. The prose is all about establishing the proper atmosphere before the final payoff.
Tim Burton's film "Sleepy Hollow" is certainly atmospheric, but it ignores the long, detailed setup to tell a funny, exciting, and uncharacteristically gory mystery. In this version, the Headless Horseman isn't an elusive and mysterious phantom, he is a tool of destruction wielded by an angry and bitter individual. He stalks his prey like a silent slasher before brutally murdering them and taking their heads back to his sacred tree.
The only way to truly enjoy the film is to ignore logic, give only the slightest attention to plot, and simply soak up the imagery. As Peter Travers stated in his Rolling Stone review , "Even when the narrative stalls from too many detours and decapitations, 'Sleepy Hollow' is gorgeous filmmaking that brims over with fun-house thrills and ravishing romance."
39. Stir of Echoes (1999)
Another adaptation of a Richard Matheson novel, this time handled by frequent Spielberg collaborator David Koepp, "Stir of Echoes" is a gripping murder mystery with a flawed, unintentional hero at its center.
Released the same year as M. Night Shyamalan's "The Sixth Sense," it doesn't pack the same emotional punch, but is equally well crafted and intelligent. Opening with a creepy scene of a young boy having a conversation with someone we cannot see and asking the question, "Does it hurt to be dead?" it certainly feels like another "Sixth Sense," but it's soon revealed that the focus is actually an adult, Tom Witzky (Kevin Bacon).  
Witzky is a working-class guy who makes the mistake of allowing his sister-in-law to hypnotize him, awakening latent abilities. Following the hypnotism, Witzky begins having visions of a murder that occurred in his house. He becomes obsessed with discovering the truth. As the mystery unfolds, we can't help but identify with his determination.
For the most part, "Stir of Echoes" is a pretty standard movie with a few surprises. It may not be an earth-shattering masterpiece, but it is very well made and deserves to be talked about more.
38. The Frighteners (1996)
Before Peter Jackson was winning Academy Awards for "The Lord of the Rings: The Return of the King," he was mostly known for his work in the horror genre—specifically, his extreme splatter flicks, like the gross-out alien invasion movie " Bad Taste ," the bonkers and raunchy puppet film " Meet the Feebles ," and the unhinged gorefest " Dead Alive ." In 1994, he successfully tried his hand at magical realism with " Heavenly Creatures ," a stylized account of the very real Parker-Hulme murder case .
He could have easily continued down the dramatic path, but 1996 saw a return to horror (albeit with a much slicker look thanks to a Hollywood budget) with the hilarious and thrilling film "The Frighteners." Starring the always-charismatic Michael J. Fox as a medium who exploits his ability to communicate with the dead for financial gain, the film is a powerhouse of comedy and creativity.
Quite frankly, "The Frighteners" is a blast. The jokes don't always land, but it moves with such a fevered pace that you don't mind. The performances are stellar, with Jeffrey Combs as a quirky FBI agent being the real standout. Also, the film cleverly deploys computer technology to allow the ghosts to interact with the real world and to craft a suitably creepy villain.
37. Scrooged (1988)
When compiling a list of ghost movies, you have to include at least one adaptation of the Charles Dickens classic "A Christmas Carol." However, there are so many to choose from that the entirety of the list could be made up of the various adaptations . That's where personal choice and cultural perspective come into place. The 1988 Richard Donner film "Scrooged" won out over all the others simply for its creative and meta take on the material.
Not only is this film about a greedy curmudgeon who is visited by three ghosts who show him the error of his ways, but it also takes place in a world where Charles Dickens' story exists. The main character, played by Bill Murray, is actually overseeing a live production of the story to go out on Christmas. This allows the film to comment on the source material while honoring it at the same time.
The cast is phenomenal, Danny Elfman's score is magical, and the satire still packs a lot of bite. Of course, as great as the entire film is, it's that last moment when Bill Murray pleads with the audience to feel the Christmas cheer all year round that makes this film the uplifting classic it is.
36. The Fog (1980)
Two years after the original "Halloween" popularized the slasher film as we know it, John Carpenter made "The Fog," a classic ghost story set in an island town. While the film struggles to capture the same kind of tension and suspense Carpenter achieved in "Halloween," it does create an atmosphere that almost seems to seep its way off the screen.
The narrative is a little all over the place with several point-of-view characters, making it feel like an adaptation of a story Stephen King never wrote. This is one of the film's weaknesses, as it would have been far more engrossing to follow one character. They're all interesting and find themselves in unexpected situations once the malevolent fog rolls in bringing the ghosts of dead pirates with it, but jumping back and forth between them kills some of the momentum.
Aside from its structural shortcomings, the film has some real highlights. Dean Cundey's cinematography is always immersive and captivating. Seeing Janet Leigh in a film alongside her daughter Jamie Lee Curtis is a lot of fun. Then, of course, there's John Carpenter's mesmerizing score. Music is always important in film, but for John Carpenter movies they're crucial. In the case of "The Fog," it's the score that makes the movie truly great.
35. Candyman (1992)
Speaking of wonderful scores, Philip Glass' theme music for the 1992 film "Candyman" (titled Helen's Theme) is heartbreakingly gorgeous. It perfectly defines the nature of the film. With a title like "Candyman," one could easily assume this was nothing more than an attempt at inventing a new movie monster in the vein of Jason or Freddy. Instead, this adaptation of a Clive Barker short story is much more cerebral, mythic, and tragic than that.
Although the 2021 sequel does a much better job at discussing some of the themes introduced here, the original still stands on its own as a beautiful and grotesque gothic experience. From cinematography that makes Chicago look like something out of a damaged fairy tale, to the art direction exploring the dichotomy between modernity and myth, to Tony Todd's riveting performance, "Candyman" is a ghost story with much more to offer than the standard thrills and chills.
As Michael Rechtshaffen with The Hollywood Reporter said in his review, "This Candyman can elicit some bona fide shivers while the picture that bears his name is high-caliber horror in its purest, most primal form."
34. Crimson Peak (2015)
From one example of gothic horror to another, Guillermo del Toro's "Crimson Peak" is a huge, lavish, and twisted romance full of beautifully hideous creations, per the filmmaker's trademarks. There aren't many scares in this haunting period piece, but that's not always the intent with a dark ghost story. As we said before, ghosts can serve many purposes in a narrative, and "Peak" is an example of the supernatural being used as a metaphor for secrets and regret.
Edith (Mia Wasikowska) marries an inventor named Thomas Sharpe (Tom Hiddleston), who lives with his sister Lucille (Jessica Chastain). Edith is warned by a ghost to beware of something called Crimson Peak early in the film, but she doesn't listen. She relocates to the Sharpe's manse, Allerdale Hall, which stands atop and is sinking into a red clay mine, aka Crimson Peak.
Like many gothic romances, the truth of her relationship is much more complicated and the mystery she uncovers is much darker and stranger than even the audience can anticipate. The film makes this list thanks to the sheer beauty of its artistry and striking depiction of ghosts. The film manages to feel like a classic story you've known all your life while also being fresh and new.
33. Blithe Spirit (1945)
1945's "Blithe Spirit," from the play by Noël Coward, has the kind of premise that makes one think they know exactly what they're in for before the story begins. It's about a writer who hosts a séance at his home as research for his new book. At first, it seems as though the séance was unsuccessful, but then the author's late wife Elvira walks in. Naturally, this leads to bitterness and jealousy between Ruth, his current wife, and himself. While that is true, the story takes some truly strange twists along the way.
For the most part, the three leads of the film are selfish twits. Charles, the writer, never really appreciated either wife and finds his current predicament amusing. Elvira was an unfaithful showboat who held everyone in contempt. Ruth only cares about how others see her. That should make for an unlikable story, but all of it is played for laughs, and most of the comedy still works.
While everyone is good in the movie, Margaret Rutherford steals the show as the eccentric medium Madame Arcati. From the moment she arrives, she captures your attention and rewards you with an energetic and charming performance. Arcati is pleasant, courteous, and just batty enough to keep you smiling. 
32. Monster House (2006)
The haunted house is the backbone of any ghost story. Although houses are nothing more than building materials placed together to provide shelter, humans pin their identities to them. Perhaps that's why the sight of an abandoned house often makes us feel so uneasy. Lives were lived there, but now it is a shell haunted by memories. Many stories use ghosts as a metaphor for memories, suggesting it is the emptiness in what was once a place of joy that makes a house haunted.
This is not the case with the 2006 animated horror-comedy "Monster House." There is something very wrong going on at the house in question, and there's nothing metaphorical about it. The house itself is possessed by a former occupant. Not only that, but this ghost is angry. It lashes out at anyone who dares trespass, particularly children, making it a dangerous place to go trick-or-treating.
"Monster House" should be on anyone's Halloween watchlist alongside standards like "It's The Great Pumpkin, Charlie Brown" and "Hocus Pocus." It is that inventive, funny, and good.
31. Pulse (2001)
In order to keep telling ghost stories without them getting old, you have to try and reinvent them a little bit. A subtle tweak here and there can go a very long way. Writer/director Kiyoshi Kurosawa brought a unique perspective to the concept of ghosts in his 2001 film "Pulse" by evolving them for the 21st century.
This film posits that the world where ghosts reside is finite and, if it gets too full, the ghosts will have to start inhabiting our world. That is an interesting enough take on ghost mythology to justify the film's existence, but Kurosawa takes things a step further by suggesting human beings, in their isolated worlds desperate to connect with one another, are ghosts already.
For a movie that was made in the relatively early years of the internet boom (one protagonist barely understands how to operate a computer), it is eerily prescient about what our digital lives would become. We spend all our time online, communicating with others, but never truly connecting—just like ghosts damned to silently wander the mortal realm alone.
30. Ghost Town (2008)
David Koepp makes his second appearance on this list, this time with a very different kind of ghost movie than "Stir of Echoes." "Ghost Town" is a romantic comedy about a man named Bertram Pincus (Ricky Gervais) who can communicate with ghosts after briefly dying while under anesthesia. The film falls into the unfinished business category of ghost movies, as these spirits are desperate for him to help them resolve their respective unfinished business.
One ghost in particular,  played by Greg Kinnear , wants Bertram to stop his widow (Téa Leoni) from marrying someone new. Bertram agrees but falls in love with her himself. It's a fun way of subverting the rom-com trope of two people coming together under false pretenses. We've seen what happens when people start dating because of a bet or because of a little sociological experiment, so this is a fun little twist that keeps the narrative fresh.
It's also a nice change of pace for Gervais, who usually plays sardonic and selfish characters. In this film, he's just a lonely dentist who needed to die to learn how to live. The film won't change your life, but it will keep you smiling for the majority of its runtime.
29. 1408 (2007)
With all the stories Stephen King has published, you might think there'd be no need to adapt more than one with a similar premise. After the initial failure and later success of Stanley Kubrick's "The Shining" and King's own 1997 TV mini-series adaptation, there's really no sense in making another Stephen King film set in a hotel. Director Mikael Hafstrom did it anyway and, thanks to a great script by Matt Greenberg, Scott Alexander, and Larry Karaszewski, the result is a solid, entertaining, and suspenseful little horror movie.
The premise is simple: A man who writes books about haunted hotels stays in a haunted room in New York City. The Overlook Hotel in "The Shining" allowed for long scenes of characters slowly walking down corridors to build the tension, but "1408" is just one guy in one room. It's claustrophobic and suffocating, offering just enough space for shadows to pass just out of the corner of the eye. 
The film has just enough violence to establish the stakes without indulging in extreme gore. It also delivers the goods on the supernatural. It may not stand the test of time as the best film to be adapted from the work of Stephen King, but it certainly deserves a mention.
Like Mick LaSalle wrote in the San Francisco Chronicle, "'1408' is one of the good Stephen King adaptations, one that maintains its author's sly sense of humor and satiric view of human nature."
28. Ouija: Origin of Evil (2014)
There's no reason a sequel/prequel to the 2014 film "Ouija" should be this entertaining and interesting. The former film was nothing more than a dull attempt to build a franchise around a recognizable gimmick with absolutely nothing to say. There isn't a single concept or character worth the audience's time, despite an honest attempt by the people on screen to elevate the lackluster material.
The choice to bring on Mike Flanagan as the co-writer and director for the sequel was ingenious. Since his film "Oculus" hit it big, the director has consistently proven himself to be one of the strongest voices in horror cinema currently working. What makes him such an interesting filmmaker is his respect for the genre. He doesn't come across as someone who dabbles in horror simply because it sells. "Hush," "Gerald's Game," "The Haunting of Hill House," and "Doctor Sleep" all have depth and powerful vision behind them.
You can see some of his hallmarks starting to form in "Ouija: Origin of Evil." The visual style is engaging, the horror elements are just strange enough to be unsettling but playful, and there is a real family drama unfolding. These characters feel like real people we care about, making the terrifying events that befall them all the more tragic. 
27. Ghost (1990)
Yes, "Ghost" is the movie where Patrick Swayze and Demi Moore make pottery together. That's the moment most closely associated with this paranormal romance, but it is far from the only interesting thing in the film. For instance, it was directed by comedy giant Jerry Zucker . Aside from being a touching love story about a dead man trying to protect the woman he left behind, "Ghost" is a fascinating and surprisingly dark supernatural thriller with some excellent world-building.
It would've been easy for the filmmakers to stick with common ghost story tropes by making Moore the protagonist attempting to decipher cryptic messages, hoping it's her lost love. Instead, it's told from the ghost's point of view, and the world he inhabits isn't as simple as it appears. He has to learn how to influence the physical world from a more experienced spectral mentor. In fact, the only way he can speak to anyone directly is by possessing a psychic.
A scene that doesn't get nearly as much attention as it should is when the villain of the film is dragged to hell by shadow creatures. It's a satisfyingly dark scene in an otherwise optimistic film that sticks with you long after the parodies of the pottery scene fade from memory.
26. Pirates of the Caribbean: The Curse of the Black Pearl (2003)
There have been so many "Pirates of the Caribbean" movies since the original was released in 2003, it's easy to forget how good that initial outing was. It's a swashbuckling comedy stuffed with exciting action, vibrant characters, solid comedy, and interesting mythology that still works to this day. Plus, as Hector Barbossa (Geoffrey Rush) points out himself, it's a ghost story.
This is the kind of adventure film that has become increasingly rare. Although it contains some truly impressive spectacles, the emphasis remains on the characters and their interactions. If you put people like this in a dangerous situation, it will be inherently exciting, because we like their interplay. As the films continued, the focus shifted to bigger and stranger action. While some of the creative choices in the sequels are admirably bizarre, they fail to measure up to the pure fun captured in the original "Pirate of the Caribbean: The Curse of the Black Pearl."
25. Personal Shopper (2016)
Two movies are happening in "Personal Shopper." One reflects the title: A personal shopper (played by Kristen Stewart) for a high-profile client covets her lavish lifestyle. We have several scenes of her admiring the clothes she's buying for her boss and even trying them on. She even admits to wanting to be someone else, suggesting that she envies her boss. This sounds like the setup to a murder mystery, but that's not really the story director Olivier Assayas is telling.
The other movie is still about Stewart's character, but it's interested in her search for evidence of life after death. Her twin brother, who worked in Paris as a medium, is dead, and she is looking for a sign from him indicating he is now a ghost. She sees blurry visions of a spectral form and communicates via text message with someone who claims to know her, but whose identity is never revealed, but none of it proves to her that her brother is trying to reach her.
Both movies are separately interesting, and intertwining them as the same narrative actually detracts from the story being told. Still, it makes the list for the matter-of-fact way it deals with the paranormal. Watching a glass float across the room isn't treated as a terrifying or magical moment; it's simply a thing that happens. Also, the text exchange running through most of the film is compelling enough a mystery to keep you invested.
24. The Changeling (1980)
George C. Scott is an imposing, larger-than-life figure who commands every frame he inhabits. There's a reason this guy was famous for playing a U.S. General in "Patton": he's loud, gruff, and intimidating. Therefore, it's all the more chilling when this figure becomes withdrawn, quiet, and reflective, as he is in the 1980 supernatural film "The Changeling."
Scott plays John Russell, a composer who loses his wife and child when they are hit by a car on an icy road. Their deaths happen very early in the film and pack a punch that you can feel through the entire film, thanks to Scott's melancholic performance. This is a man devoid of direction and meaning, trying to find his way back to some sense of normalcy, but stuck wandering the quiet corridors of the secluded house he escapes to in order to continue his work.
The character's grief pulls us to the character and keeps us invested in his journey. The fact that the house is haunted only serves to pull us even further into this cold, bleak world. By the time the secrets of the house are revealed, we are so enraptured that we can't brace ourselves for an intense and emotional ending.
23. The Others (2001)
Horror films don't need to have twist endings. It is perfectly acceptable to craft a film with no major third-act revelations and still make the ending satisfying. In fact, one could argue that introducing a twist to your film's finale runs the risk of ruining the audience's understanding of the narrative, confusing them to the degree that they no longer enjoy the experience. 
That's when a twist is done badly. When it's done well, it adds texture to the rest of the film, increasing the audience's enjoyment. To do this, the film first needs to work on its own without the twist, but with enough clues to justify the surprise ending. That is exactly what "The Others" from 2001 does. From beginning to end, it is an engrossing and scary ghost story about an overprotective mother. When it reaches the end and the truth is revealed, however, it brings those subtle clues into the light and gives a new reading to everything that has gone before.
This in no way robs the film of its horror. If anything, it twists the scares into a richer and more intriguing shape. It's still a haunted house movie, but the nature of the haunting and the glimpses we get of the other world is different than we expected, making the film worth watching over again to fully appreciate the sadness at its core.
22. The Orphanage (2007)
On the surface, "The Orphanage" appears to be nothing more than a spooky kid story. Just the image of a child in simple, faded clothing wearing a sack mask over their head is deeply unsettling. The mind wonders what the mask is hiding or what kind of a child would willingly wear such a repellent thing.
Once you dive into the film, however, you learn that something much deeper and more complex is going on. Soon, you're not scared just because of the imagery, but also because many of the concepts discussed in the film work their way into you. By the movie's conclusion, the rush of emotions is so powerful you have no idea how to react. On the one hand, the truth revealed is disturbing and the protagonist's decision is agonizing; on the other, the suggestion that it is exactly what she needed to do is kind of beautiful.
Miami Herald film critic Rene Rodriguez summed up the film's strengths perfectly when he said , "The movie is so good at using its horror elements to explore deeper, less fantastical emotions. For all its bump-in-the-night suspense, 'The Orphanage' is ultimately as much about motherhood and grief as it is about apparitions and shadowy corridors." 
21. Beetlejuice (1988)
"Beetlejuice" was director Tim Burton's second feature film. Considering that the first film was "Pee-Wee's Big Adventure," it's no surprise that this story about a grimy, mischievous spirit conning his way into the afterlives of a recently deceased married couple is so funny. What is surprising, though, is just how confident and assured it is. 
Almost everything we would come to associate with Burton truly took shape here on both a stylistic and thematic level. Many of the distorted visuals and concepts are highly exaggerated and reminiscent of some of his later work. Just like "Batman," "Batman Returns," "Edward Scissorhands," "Ed Wood," and even "Big Fish," "Beetlejuice" is largely about duality: the duality between the living world and the land of the dead, the duality between the tacky Deetz family and the tasteful Maitlands, the duality between the comfort of the Maitland's home and the void outside. Even the black-and-white, double-mouthed Sandworms represent duality. While it may not be held up as the pinnacle of Burton's career, it should definitely be viewed as a cornerstone.
20. Carnival of Souls (1962)
Virtually everything about the 1962 film "Carnival of Souls" is fascinating. From the film's haunting and dreamlike atmosphere to the story of how it came to be made  and the enormous influence it's had on film , there is always something about it worth exploring and discussing in great detail. Yet, it still isn't as well known as the majority of movies on this list, which is a real shame.
That said, the movie isn't for everyone. Younger audience members will likely struggle with its pacing, obvious budgetary flaws, and lack of jump scares or driving narrative. Anyone looking for a complicated plot full of twists and turns will also be disappointed. "Carnival of Souls" is eerie and occasionally verges on truly scary, but the real draw of the film is the way it simulates the experience of trying to remember a dream.
Imagine being affected by a dream so powerful you can't shake it for the entire day, but the specifics still elude you. As you go about your normal routine, there's a haze of surreal confusion swimming around your head. It's almost as though you exist in two realms at once, stalked by ghoulish imagery that simultaneously frightens and compels you to explore further.
That is what it's like for the main character who is drifting through life after a car accident, and that is how the audience feels as we take this haunting journey with her.
19. The Sixth Sense (1999)
Perhaps no filmmaker is as closely associated with twist endings as M. Night Shyamalan. The writer/director has been mercilessly parodied for his penchant for third-act reveals  over the years . Given the nosedive Shyamalan's career took post-" The Lady in the Water ," it's understandable that many audience members might have forgotten just how powerful "The Sixth Sense" was upon its release.
Unlike "The Others," this is an example of a twist that doesn't transform our understanding of the movie, it just makes much of the dialogue more poignant. The entire time we think we're watching a man help a young boy dealing with a very unique problem when in actuality it's been the reverse. Would the movie still work without the twist? It probably would, but in this case, it makes Bruce Willis' character more emotionally resonant.
Something that doesn't get talked about as much is how scary the movie is. The reveal of the kid with the bullet wound in the back of his head is more shocking than any jumpscare, and the scene where Cole realizes it isn't his mother standing in the kitchen grips you so firmly you feel you're being strangled. So, if you've never seen the film, ignore the cliché of Shyamalan's love for twist endings and give it a chance. You might still be surprised.
18. The Uninvited (1944)
If you were to close your eyes and imagine a classic, gothic ghost story, it would probably look a lot like Lewis Allen's film "The Uninvited." It is bathed in shadow and candlelight, with mysterious breezes and shivering chills and dark secrets. It is a classic ghost story in every sense.
Where it differs from many other classic ghost movies is in its decision to not keep its ghosts completely hidden. Instead of just hearing mysterious noises and seeing the occasional object being moved by an unseen force, "The Uninvited" includes some possession. There are even a few instances of ghostly manifestations that still hold up today, occasionally resembling the kind of "real ghost" footage found in countless videos online.
That, perhaps, speaks to the film's attempts at making the concept of hauntings feel plausible. As Keith Philips pointed out in his review, "'The Uninvited' was...one of the first films to treat the supernatural seriously, and to play ghosts and hauntings as something other than fodder for comedy." The decision to treat the ghost story as something that could really happen has gone on to influence how we talk about the paranormal to this day.
17. Poltergeist (1982)
You may not have given "Poltergeist" a lot of thought lately. Maybe you saw it as a kid and have grown to think of it as quaint. You might think, "Sure, the scene where the guy rips his face off in the bathroom mirror was cool, but the movie is tame and terribly dated when compared to modern horror films." Then again, you could be more interested in the rumors of a supposed curse that came about by using actual skeletons in the film's final moments. 
Make no mistake, "Poltergeist" is terrifying. Yeah, it was rated PG when it came out, and there are way more over-done special effects than there need to be, but when this movie works—and it often does—it is gripping. Just think of the imposing tree waiting just outside the children's window, or the maniacal clown doll watching the little boy try to sleep. Conjure up memories of the demonic, ethereal skeletal dog thing roaring from the doorway, and the mundane yet chilling static buzzing away on unwatched televisions.
"Poltergeist" deserves to make any and every list of best ghost movies because it does everything a classic haunting tale needs to while supercharging it with nightmarish images that still lurk within the subconscious.
16. The Haunting (1963)
Fans of the 2018 Netflix series "The Haunting of Hill House" might be surprised and confused by the Robert Wise 1963 adaptation of Shirley Jackson's classic novel. While the series was able to conjure fear out of what you do and don't see, this psychological deep-dive into paranoia is all about suggestion. There is not a single ghost to be seen, and the film makes never overtly states that the sounds heard in the middle of the night were actually caused by the supernatural. So, why is it on this list of ghost movies? 
Well, that's the thing about the paranormal—there's no definitive evidence supporting its existence. We have anecdotal evidence, personal stories recounted by the people who experienced certain things. There's a galaxy of audio and video that could be considered "evidence," but most of it is debunked or explained rationally. Those that defy explanation still don't constitute proof.
When it comes to the question of whether or not ghosts exist, the only suitable answer is: We don't know. Therefore, when "The Haunting" ends and you find yourself wondering if there even were any ghosts in that movie, that's the point.
15. A Tale of Two Sisters (2003)
When telling a ghost story, it is possible to have your cake and eat it too. Most movies take one stance or the other: either the ghosts are real or they're metaphors. This Kim Jee-woon film has it both ways. There are two very distinct kinds of hauntings going on in the film. The obvious one involves the terrifying woman who occasionally appears to let the audience know that something seriously wrong happened in this house. The other one is about grief and guilt.
It's true, something terrible did happen in that house. Discovering this event is the mystery of the film. The resolution is what leads to the double hauntings. One haunting is a literal supernatural consequence of someone being mistreated in life and the other is a more emotional after-effect. While watching the film, you keep expecting the protagonist to stumble on some clue that takes them down the rabbit hole of mystery, but it never happens.
That may sound unsatisfactory, but that's only if you can't appreciate the fact that the film had successfully distracted you into asking the wrong questions. The last 15 minutes or so is all about answering questions you didn't know you'd had. These answers heighten make you reconsider the narrative in a similar way to "The Others." If the film were a magic trick, this misdirection would be a perfect execution of sleight of hand.
14. House (1977)
Discussing 1977's "House" is difficult because the film defies explanation. It plays out like a student film by someone who is incredibly talented but distracted by all the possibilities of editing. In the middle of an otherwise normal dialogue scene, a character will suddenly scurry across the frame to silly music and then go back to normal. The image speeds up and slows down at random. Cuts jump from one person to an object to another person with no connective tissue. Then there's the insanity of the final act, which can only be described as...different.
Honestly, nothing anyone says about this film can prepare you for the experience of watching it. We can throw out avant-garde or arthouse, but they are meaningless here. Sometimes it is fairly linear and easy to follow; other times, it's utter nonsense. Occasionally there's a scene with a genuine atmosphere, seconds later it devolves into some of the strangest comedy you've ever seen.
The reason it's so high on the list is that it's never boring and there's nothing quite like it. Some of the gorier comedy scenes remind you of "The Evil Dead," and the more surreal sound editing and camera moments evoke David Lynch, but it's even more extreme than either of those two examples. If you're tired of the same old ghost story tropes, you need to watch "House."
13. We Are Still Here (2015)
Sometimes movies follow paths from beginning to end with no real change. The plot may surprise us, but the outlook and tone of the film remain consistent throughout. Other times, a movie begins as one thing and ends as something entirely different. Both are perfectly valid, but the latter tends to provide a more enriching experience because they have taken you on a truly transformative journey. That is absolutely the case with Ted Geoghegan's film "We Are Still Here." 
When the film begins, it establishes a somber, wintery tone. This seems obvious because the film takes place in winter, but it's also because the expression on lead actress Barbara Crampton's face tells us everything we need to know about her: she is hurting. The source of that pain comes from the loss of her son. She and her husband are moving to a country house to escape the city and the memories of their son.
At first, everything progresses like your typical haunted house movie. There are strange noises and happenings that get them to think something strange is going on, but they're never totally sure what it is. About halfway through, however, everything changes, and this eerie little movie becomes an eldritch horror spectacular with deeply disturbing ghosts, maniacal humans, and showers of gore.
Some of the more sentimental moments might leave you giggling, but the horror that follows will shut you up again.
12. The Devil's Backbone (2001)
If there's one thing about director Guillermo del Toro that everyone knows, it's that he loves monsters. Few filmmakers working today have strived to make monsters feel real while still retaining their mythic status as del Toro. His entire filmography features titles that explore monsters in some way. He has reinvented them and brought them out into the light to be examined and understood in new ways for years.
With his 2001 film "The Devil's Backbone," he does the same thing with ghosts. Santi, the ghost of the film, does what the best del Toro creations always do: disgust and frighten at first glance, only to reel you in over time. He isn't a blurry apparition or a perfect human form in white makeup to make him appear ethereal. He's almost like a zombie at first, with his decaying skin and dead stare. The closer we get, though, the more we see and understand his sadness.
Similar to "Pan's Labyrinth," the film is just as much about the horrors of war as it is about the supernatural. It is clear to whom del Toro has pledged his allegiance, since the human characters are often times scarier than the things that go bump in the night. It is a unique and fascinating take on a cliché-prone genre that stands as one of the strongest pillars of del Toro's career.
11. La Llorona (2019)
Released shortly after "The Curse of La Llorona," director Jayro Bustamante's "La Llorona" was lost in the hype. It is more than just a common ghost story attempting to exploit the recognizable legend of The Weeping Woman . Instead, it re-contextualizes it into a tale that's even more socially poignant. This isn't simply a spooky story to warn children about wandering around at night; it is about what happens when terrible crimes go unpunished.
The film focuses on a fictional former dictator who closely mirrors the real-life dictator  Efraín Ríos Montt  and the failure to convict him of genocide. As people protest his home, his life begins to crumble due to illness, and the people around him begin mistrusting him. Then we meet Alma, a quiet young woman hired to look after the house. Her appearance brings strange occurrences and old secrets.
It is a deeper, sadder film that manages to honor the origins of the legend by modernizing it, as opposed to resorting to lame jump scares and tired imagery.
10. The Shining (1980)
By the time you're reading this, there is really nothing to add to the discussion surrounding Stanley Kubrick's "The Shining." Most people know the film was not a critical success when it was released and that Stephen King, who wrote the book it was based on, didn't like it . Chances are you're even aware of all the different theories about what the film means and the documentary "Room 237" that discusses them.
All we can really do here is mention what makes it such an effective ghost movie. Audiences can continue to debate every frame of the film all they want; what matters here is how Kubrick depicts the supernatural, because it is one of the strangest and truly unsettling approaches to showing the paranormal on this entire list.
Our fear of ghosts comes from a lack of understanding. We don't know what they are or even if they exist. If they do exist, we have no grasp of what it is they want or what they're capable of. Kubrick taps into that confusion masterfully. The few times we see ghosts in the film, we're not quite sure how to react. There's something inherently off-putting about them, but nothing overtly threatening—that is, until one of them tries to kill Danny.
There is an unknowable quality to the ghosts in the film that needles at our subconscious. Evading comprehension is their superpower and it's what makes them so very, very scary.
9. A Ghost Story (2017)
The image of a sheet with eyes cut into it to symbolize a ghost has been used countless times. Usually, it is a childlike interpretation of a spirit and a low-budget Halloween costume. There is a sweetness to it that harkens back to simpler times. Seeing it as an adult can make you laugh at its naïveté, but it can also be used to evoke great nostalgia and powerful melancholy.
That push and pull between perfect innocence and jaded maturity are what makes "A Ghost Story" so enthralling. We should find scenes of a ghost as a sheet goofy, but it's too familiar to be laughed at. While seeing it, we not only acknowledge what it is supposed to represent but also feel undeniable regret over the loss of childhood and our own potential. 
As our protagonist witnesses life continuing without him, we are confronted with all the choices we never made, the potential we may never fulfill, and the chances we never took. It is an uncomfortable truth we all must face and "A Ghost Story" allows us to do that with grace.
8. Ju-On: The Grudge (2002)
With the surge in popularity of American studios remaking Japanese horror movies , it's easy to forget just how unsettling and creepy some of the original films are. "Ju-On: The Grudge," which was remade in 2004 starring Sarah Michelle Gellar, is a perfect example. From the very beginning of the original, anger and darkness permeate the film and never let up.
Under most circumstances, murders are plot conveniences in ghost stories. They set up why the ghosts are shambling around and causing a ruckus. Very rarely do they cause the audience to feel anything. They exist solely to scare us later. In this film, the murders trouble us. They're more than just a functional backstory, as they give birth to the curse that goes on to claim so many victims.
The pain experienced by the murder victims prior to the main events of the film is so intense and all-consuming that the ghosts move in agonized, horrendous fashion, barely able to mimic human mobility. It is this commitment to depicting the cruelty of murder and its consequences that makes the film so scary and one of the best ghost movies ever made.
7. The Ghost and Mrs. Muir (1947)
"The Ghost and Mrs. Muir" is a film about two people who simply met at the wrong time. One is a widow (Mrs. Muir) trying to make a life for herself in England. The other is a former sea captain who is used to a scrappier lifestyle and happens to also be dead. 
As is the case with many love stories, the pair aren't sure what to make of each other at first. As they spend more time together, they collaborate on a novel and fall in love. Of course, they're incapable of having a fulfilling relationship given their different living statuses and the ghost goes away, allowing her to find someone new. Having the protagonists separate only to reunite by the end is a common trope in romances, but at least in this one, it doesn't feel contrived. Usually, the couple splits up due to some moronic misunderstanding. This time, it actually makes sense and makes the film all the more rewarding when they meet again.
6. Kwaidan (1964)
When someone says you can watch a film with the sound off and still appreciate it, that's usually a form of damning something with faint praise—as if to say that everything about a film other than its visuals is a complete waste of time. However, if someone says that about the 1965 Masaki Kobayashi horror anthology "Kwaidan," it is more a positive statement on the film's complexity rather than an insult.
The film consists of four stories. Each is a fable with dark underpinnings. From a man being cursed by the deceased wife he abandoned to another man going back on a promise he made to a spirit, a musician performing for an audience of ghosts, and a writer who may still be working from a watery grave, each installment offers a chilling story that will hold you in its snare.
On top of entertaining stories being well told, every frame is gorgeous. Watching the film is like entering a reality built for a stage without borders. The film is crafted in every sense of the word and is a feast for gluttonous eyes. It is so beautiful and engaging and layered that you can enjoy it in pieces, all at once, or even without the sound.
5. Rebecca (1940)
Alfred Hitchcock's "Rebecca" is a tough one to include on this list because the haunting in question is so metaphorical and cerebral that it probably isn't supernatural at all. The decision to add it was based on the debates it can spark about the nature of hauntings. Do we need to see objects levitating, doors slamming, and mysterious breezes for it to be a ghost story? Can't a ghost simply be lingering dread that clings to the living?
"Rebecca" is a movie about a woman who becomes the second wife of Maxim, a cold man who is clearly grappling with some trauma. His new wife tries to make him happy and take the place of his first wife, the titular Rebecca, but is unsuccessful. The presence of the former Mrs. de Winter permeates the entire house. She was a bitter woman and the effects of her behavior still touch the people who survived her.
Who's to say that's not how a real haunting would work? Instead of all the spectacle, we've come to expect from other ghost movies, maybe a true haunting is just a memory that refuses to let you go.
4. Ringu (1998)
When a film is remade as successfully as "Ringu," you can't help but compare them. Gore Verbinski's take on the material ("The Ring") is creepy, stylish, and crowd-pleasing. It has everything American audiences expect from a horror film with a nice twist at the end. There's no argument that it isn't a well-made and effective film.
The original, directed by Hideo Nakata, makes the list over the remake for its lack of slick production value. Despite its fantastical subject matter (a video that kills whoever watches it), "Ringu" has a realistic quality in its production that grounds it in a recognizable world. This goes a long way in making the supernatural elements even scarier because we don't expect those kinds of things to happen in the real world.
The best way to explain this is to talk about the tapes featured in both films. They are very similar and equally unnerving, but the world depicted in "The Ring" is so visually heightened that it almost makes sense that a tape like that would exist. Within the world of "Ringu," the tape resembles nothing else we've seen up to that point. It's simpler, too, making it all the scarier.
3. Ugetsu Monogatari (1953)
A metaphor that isn't explored all that often in ghost stories is the concept of ghosts as temptation. It's a realistic interpretation since many of us are tempted to believe in ghosts because their existence suggests life beyond death. However, we're not sure what that kind of afterlife would entail. Perhaps it's everything we could have dreamed, or it's terrible beyond our worst imaginings.
Kenji Mizoguchi's "Ugetsu Monogatari" explores this idea through the lens of Japan's past. It is ostensibly about two men who leave security behind in order to achieve their dreams. Both men are married and refuse to listen to their wives' reasoning for staying home and preparing for the war instead of going off on a fool's errand. One wife even tells her husband that as long as she has him, she doesn't need anything else.
The poor life isn't for him, however, and he goes out to seek his fortune. He falls in love with a ghost, leading to the loss of everything he holds dear. Although the temptation of achieving one's dreams can sometimes consume us, we might all be chasing ghosts.
2. The Innocents (1961)
Modern audiences who dislike black-and-white films should be forced to watch Jack Clayton's adaptation of Henry James' "The Turn of the Screw" to truly understand how effective the lack of color can be. 
While Netflix's own adaptation of James' novel "The Haunting of Bly Manor" may be more to their tastes, there isn't a single moment in that wonderful series that matches the simplest scene in 1961's "The Innocents." As Flora hums a tune from a music box, the governess Miss Giddens glances over the water to fully appreciate the beautiful day they're having.
Her eyes land on a woman in black standing just far enough away to obscure some of her features, making it difficult to make out who she is or what she's doing. It's better than any jumpscare and could only work in black and white. A stark black figure rising from the light gray grass draws your attention and is visually arresting. Had the scene been shot in color, it wouldn't have been nearly as powerful.
The rest of the film operates like that as well. Some of the scary moments are simple, sometimes they're complicated, but all work in part because of the lack of color. We are watching shadows move across the screen like lonely spirits passing in the night.
1. Ghostbusters (1984)
We won't be getting academic or philosophical with this entry. Explaining why "Ghostbusters" tops this list is incredibly easy and can be summed up in three words: it's so good. There are definitely films here that are better constructed on a technical level and have higher artistic visions, but "Ghostbusters" is by far the funniest and most entertaining movie of the bunch.
Directed by the late Ivan Reitman , the film is a comedy masterpiece. No matter how many times you've seen it, you're bound to find something new to enjoy. The cast is phenomenal, playing off each other like the seasoned veterans that they are. The grimy world of New York City is tactile and real, allowing the supernatural to shine. 
It is also an example of a truly transformative movie. "Ghostbusters" begins with a creepy scene in the basement of a library and ends with four schlubs standing up against an interdimensional demon and a giant marshmallow man to stop the apocalypse.
Endlessly quotable, legitimately tense, never boring, "Ghostbusters" is as close to perfect as you can get.
26 Great Horror Movies on Netflix — All From the 2000s and Beyond
Updated on 9/28/2021 at 5:50 PM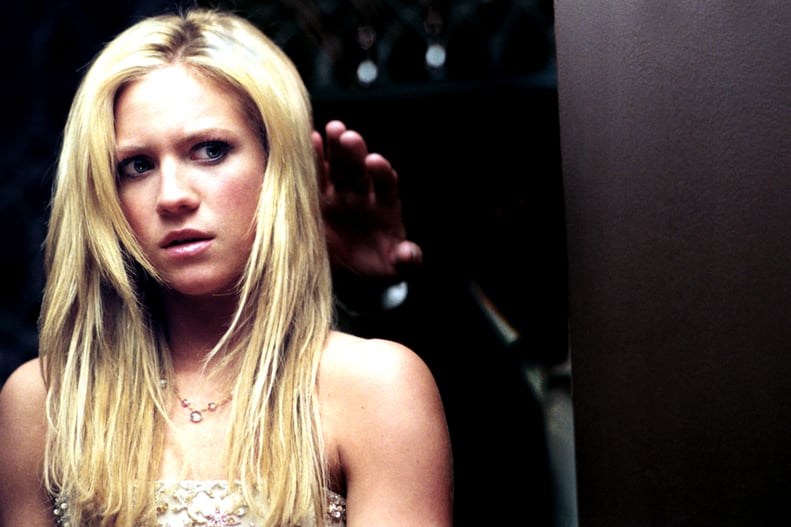 So you fancy yourself a horror connoisseur, do you? You may think you've combed Netflix for all the horror movies it has to offer, but the streaming service's ever-changing supply means that new movies are released nearly every day. From foreign horror films to sexy scarefests , Netflix has an absolute buttload (pardon my French) of terrifying movies. Though it's not particularly well-stocked on vintage finds, there are lots of films from the early 2000s all the way up to 2019. Take a gander at my picks — we guarantee you haven't seen every single one. If you have, good lord, go outside every once in a while.
— Additional reporting by Maggie Panos and Tasha Dowbachuk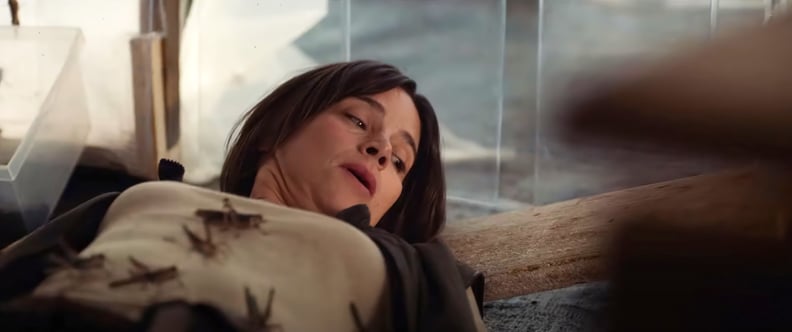 If you're looking for a slow-burn film, The Swarm is for you. This terrifying film focuses on Virginie (Suliane Brahim), who breeds locusts as a source of food for her family and discovers that the creepy crawlers thrive off the taste of blood — human blood.
Watch The Swarm on Netflix now.
If you haven't checked out Unfriended , prepare yourself for a digitally gruesome ride. The film focuses on a group of teenagers who become the target of a deadly online stalker through the account of their dead classmate.
Watch Unfriended on Netflix now.
The Strangers
The psychological horror film The Strangers will make you question every twist and turn. When Kristen (Liv Tyler) and James (Scott Speedman) decide to spend the weekend at a family home, three unknown, masked strangers mysteriously appear inside the home.
Watch The Strangers on Netflix now.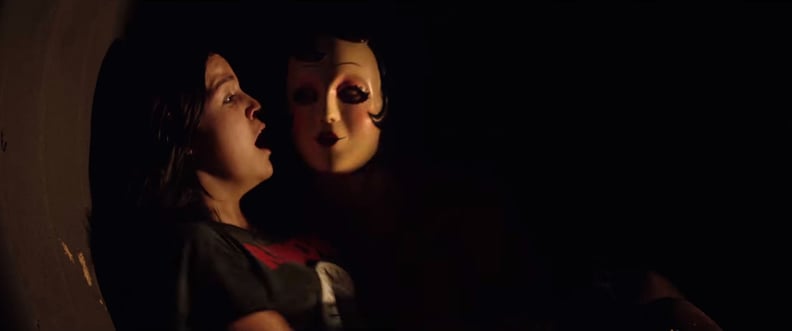 The Strangers: Prey at Night
The second installment of The Strangers continues when a new family arrives at a deserted mobile home park, only to find themselves facing the deadly three masked strangers.
Watch The Strangers: Prey at Night on Netflix now.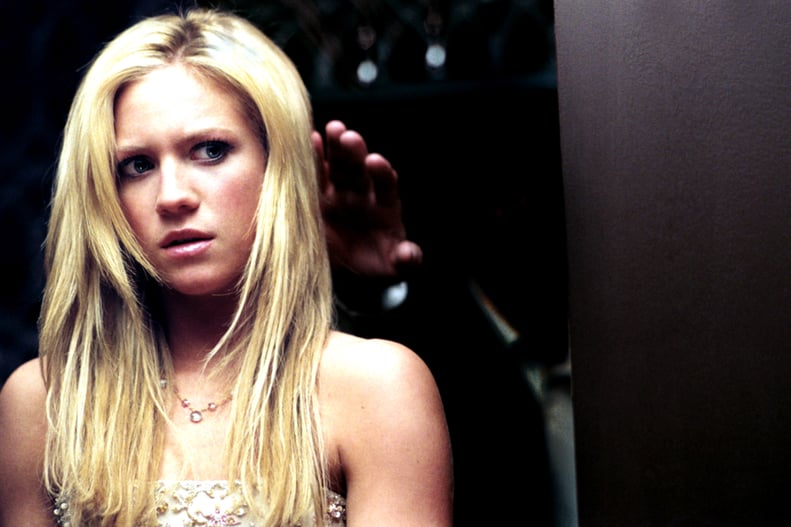 Donna (Brittany Snow) and her friends experience a brutal night of horror during one of the most memorable events of high school, Prom Night . With her obsessive stalker from three years ago on the loose, Donna's nightmares come true in this 2008 film.
Watch Prom Night on Netflix now.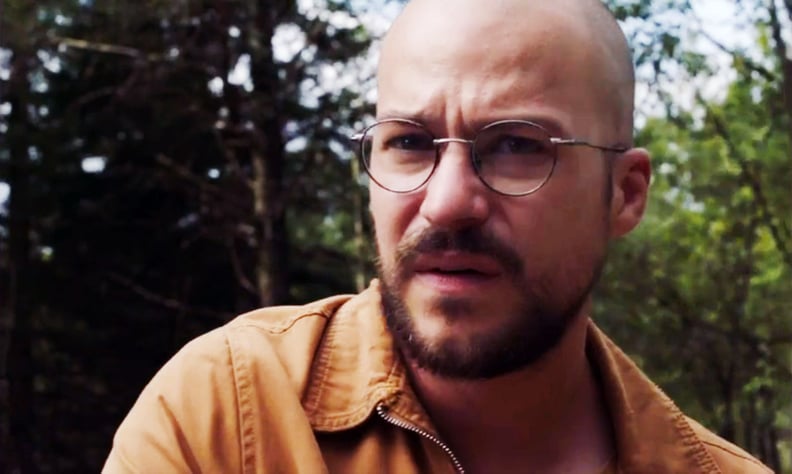 If you consider yourself a zombie movie fan, this one is for you. The 2017 Canadian film Ravenous is centered on a small town in Quebec that faces a deadly zombie plague, where the residents must fight for their survival. The symbolism within the story definitely adds to the fear factor!
Watch Ravenous on Netflix now.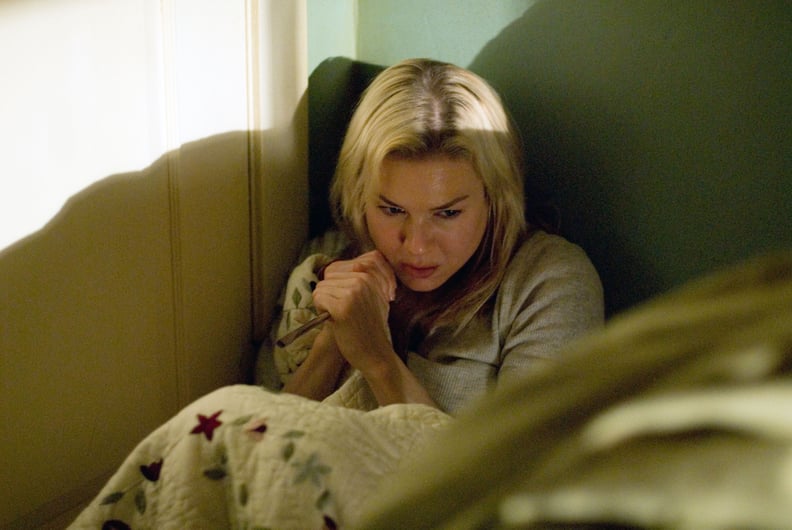 Get ready for a surprisingly suspenseful plot twist in the 2009 film Case 39 , where a social worker named Emily Jenkins (Renée Zellweger) discovers the dark and dangerous nature of Lillith (Jodelle Ferland) while trying to find her a foster family.
Watch Case 39 on Netflix now.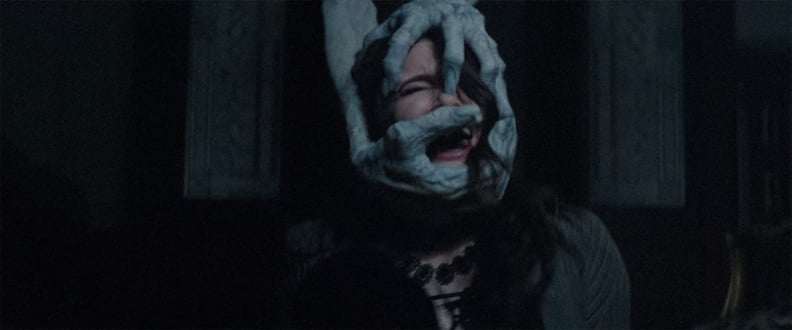 We hope you like jump scares! Polaroid packs a ton while capturing the classic horror essence as Bird Fitcher (Kathryn Prescott) finds an old-fashion Polaroid camera that sends her high school peers to their tragic deaths once their photos are taken.
Watch Polaroid on Netflix now.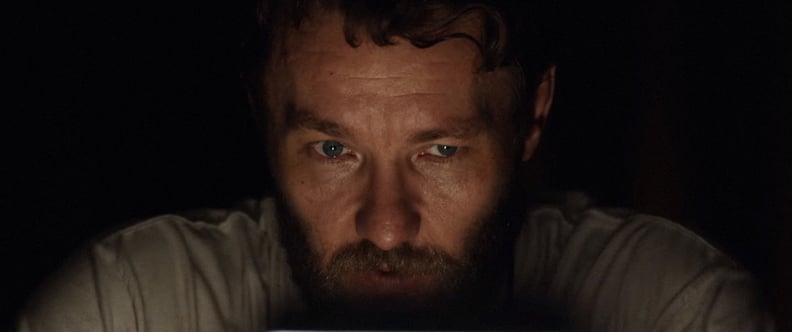 It Comes at Night
Just wait until the paranoia and dread sets in while watching It Comes at Night in all of its suspenseful glory. Set in an apocalyptic world with a few survivors, two families share a home in order to survive and keep evil from entering — until they realize the evil is already within.
Watch It Comes at Night on Netflix now.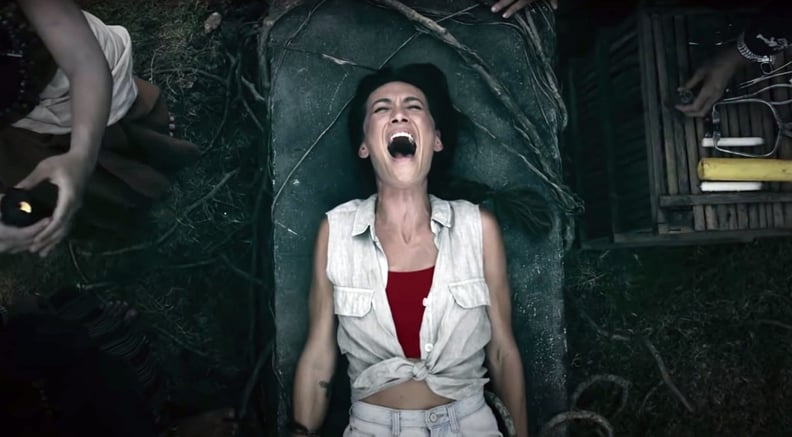 Death of Me
There is so much more than trouble in paradise for this vacationing family, once they discover a mysterious video of one of the members killing a relative. The ending is seriously spooky and shocking!
Watch Death of Me on Netflix now.

Under the Shadow
Under the Shadow takes place in a world ever bit as scary as Camp Crystal lake or Elm Street: 1980s Tehran. The world is falling down all around a mother, who is coping not only with the war outside her windows, but a disturbing force inside her home.
Watch Under The Shadow on Netflix now.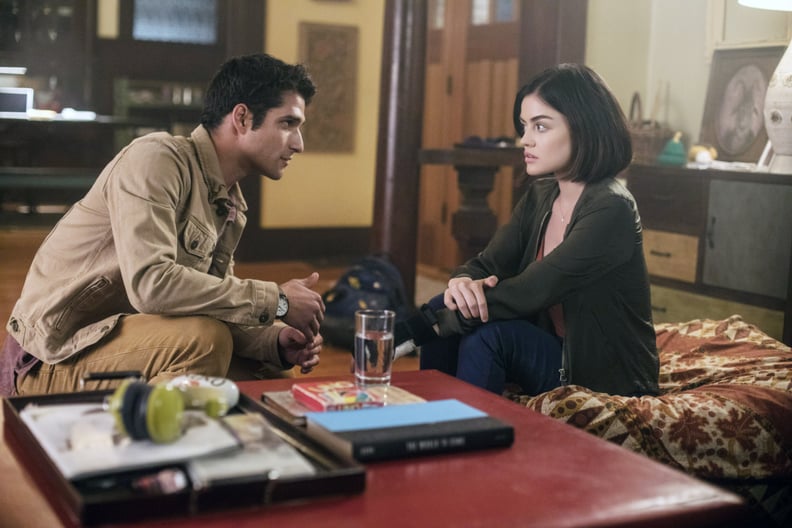 Truth or Dare
Sometimes you just want to turn your brain off and turn on a cheesy horror flick in which teens are picked off by a psycho. Here you go! This one stars Tyler Posey ( Teen Wolf ) and Lucy Hale ( Pretty Little Liars ).
Watch Truth or Dare on Netflix now.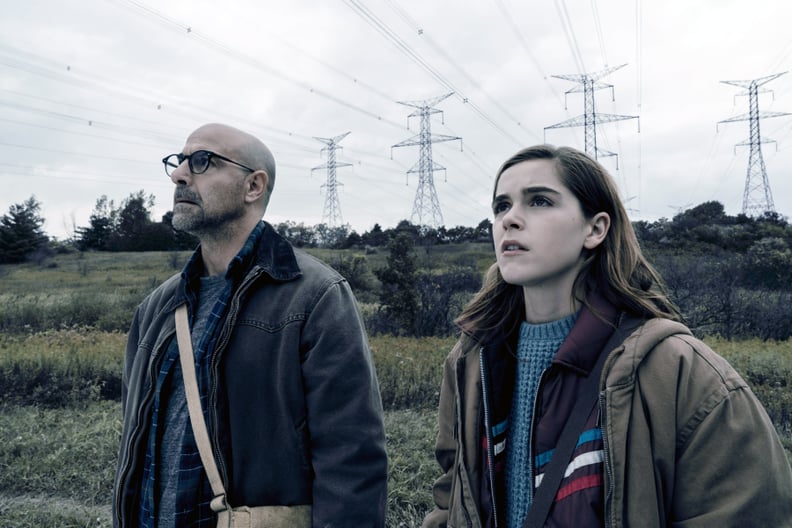 The Silence
This Netflix original didn't exactly come out with a bang so much as a thud in early 2019. Still, the Stanley Tucci and Kiernan Shipka starrer is worth a watch if you're in the mood for an apocalypse movie.
Watch The Silence on Netflix now.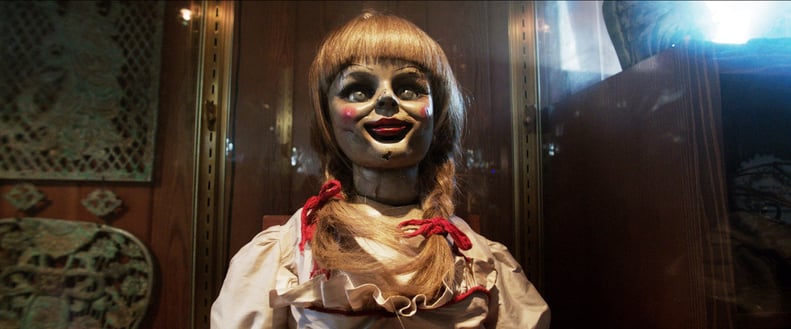 The Conjuring
This 2013 film from director James Wan kicked off a whole cinematic universe. Since the immense success of The Conjuring , we've seen five sequels and prequels about haunted dolls (no, thank you), and undead nuns (double nope).
Watch The Conjuring on Netflix now.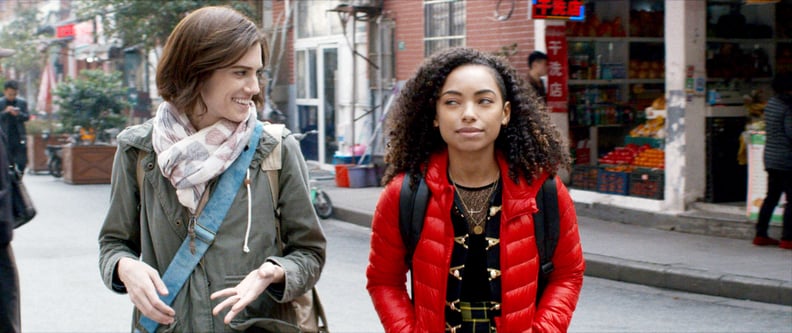 The Perfection
Be warned that Netflix's twisty (and twisted) 2018 film starring Allison Williams and Logan Browning will lead to some very specific cello-related nightmares.
Watch The Perfection on Netflix now.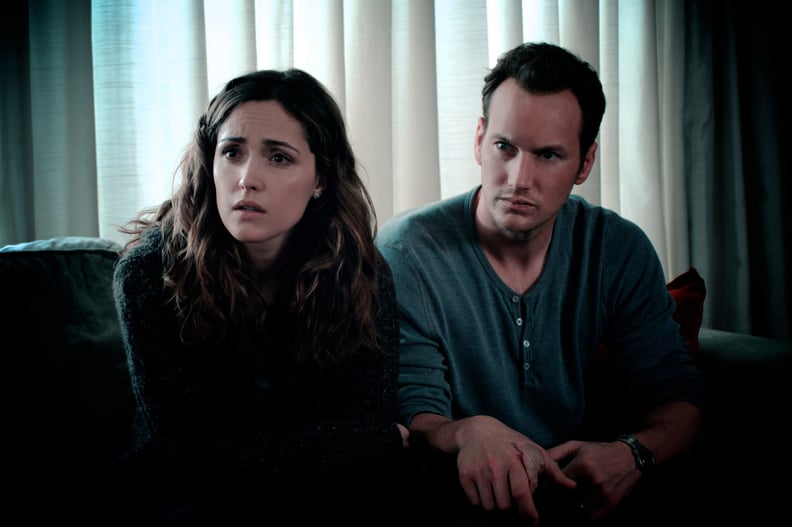 Another supernatural thriller from James Wan, 2010's Insidious is a ghost story that will crawl under your skin. Patrick Wilson and Rose Byrne appear in the original, which has spawned three sequels and prequels.
Watch Insidious on Netflix now.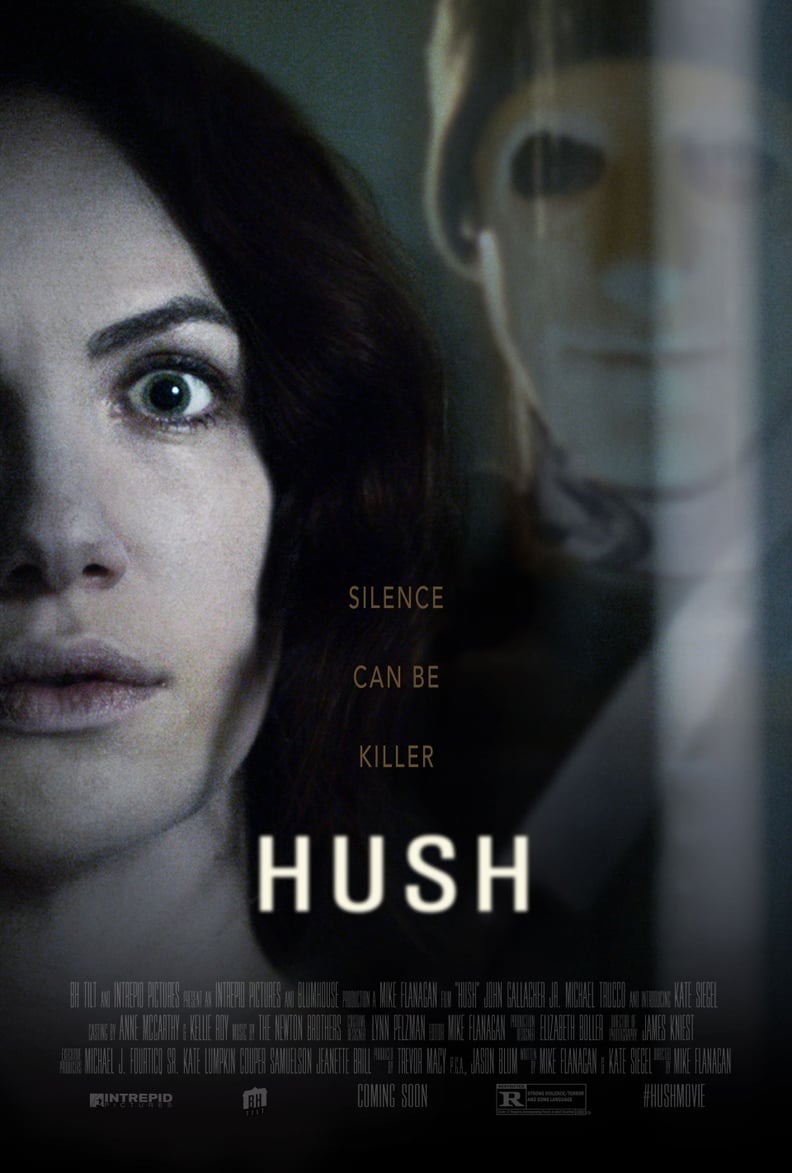 How to you outsmart a sadistic killer hunting you in an isolated cabin . . . when you can't hear a thing? Let's just say there's a reason Hush has a 92 percent on Rotten Tomatoes .
Watch Hush on Netflix now.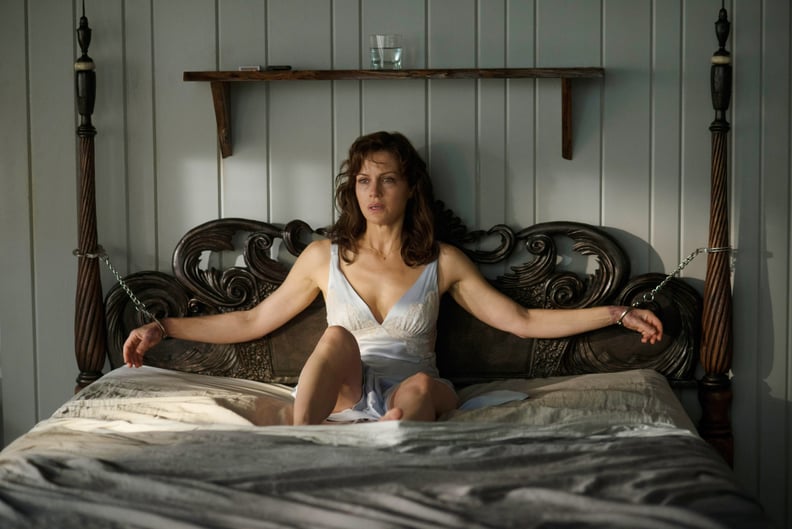 Gerald's Game
Based on Stephen King's 1992 novel, Gerald's Game is a friggin' nightmare. Jessie is left tied to a bed after a sex game goes wrong and while she fights to stay alive, the line between reality and her imagination begins to blur.
Watch Gerald's Game on Netflix now.
If you want to feel deeply, deeply uncomfortable, Creep is for you! Mark Duplass plays a loner who hires a videographer to document his life for a day. It's not a fun day.
Watch Creep on Netflix now.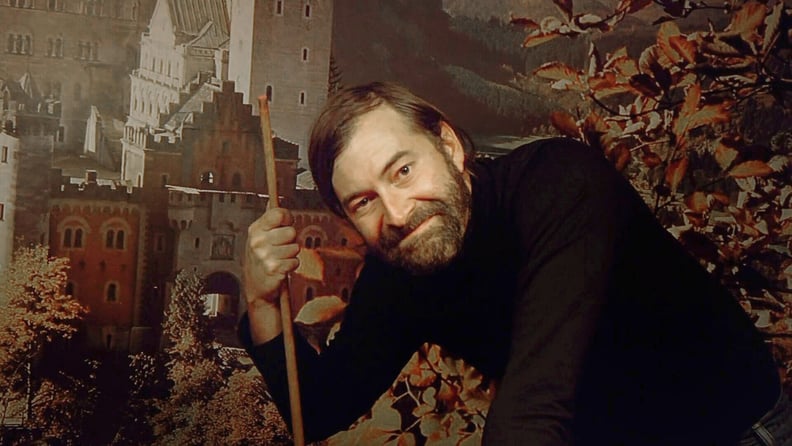 He's baaack. Mark Duplass again stars as the demented Aaron in this 2017 sequel. This time he has a new "friend" (Desiree Akhavan) on the line.
Watch Creep 2 on Neteflix now.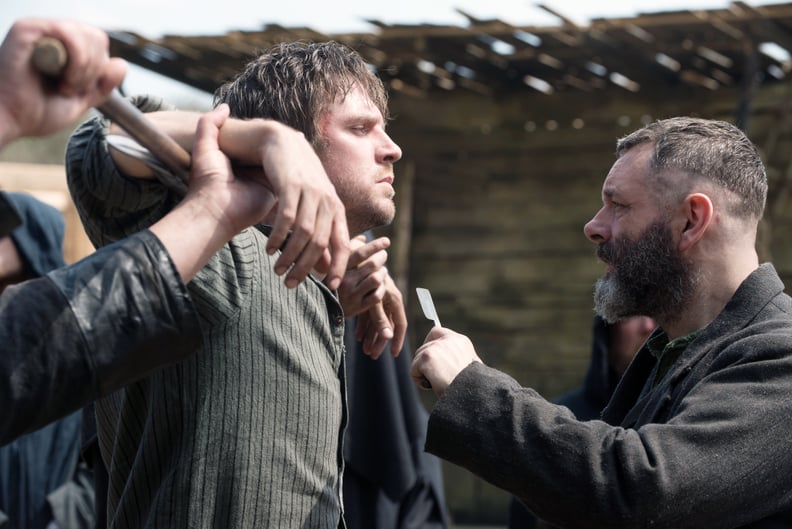 2018's Apostle is a strange and stressful movie. Dan Stevens and Michael Sheen star opposite on another as a man in search of his missing sister and the preacher who is leading her troubling new community.
Watch Apostle on Netflix now.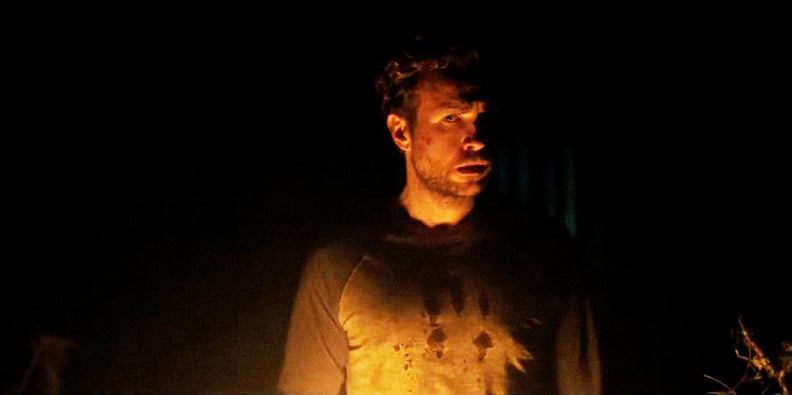 Four friends go on a camping trip to honor their late friend, but what ensues is more Blair Witch Project than Without a Paddle .
Watch The Ritual on Netflix now.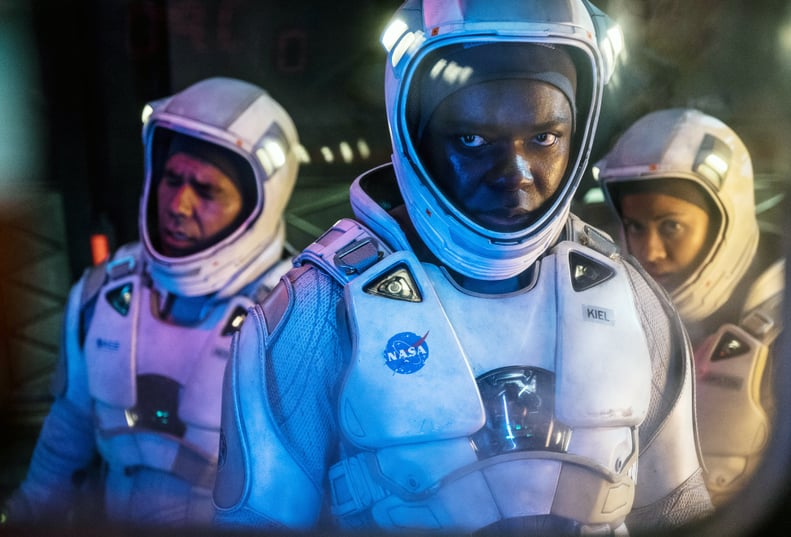 The Cloverfield Paradox
When a group of scientists set out to save the world from an energy crisis, they end up finding an alternate universe in which they also find terror. (If you're looking for a good Cloverfield universe movie, we'd recommend this one last.
Watch The Cloverfield Paradox on Netflix now.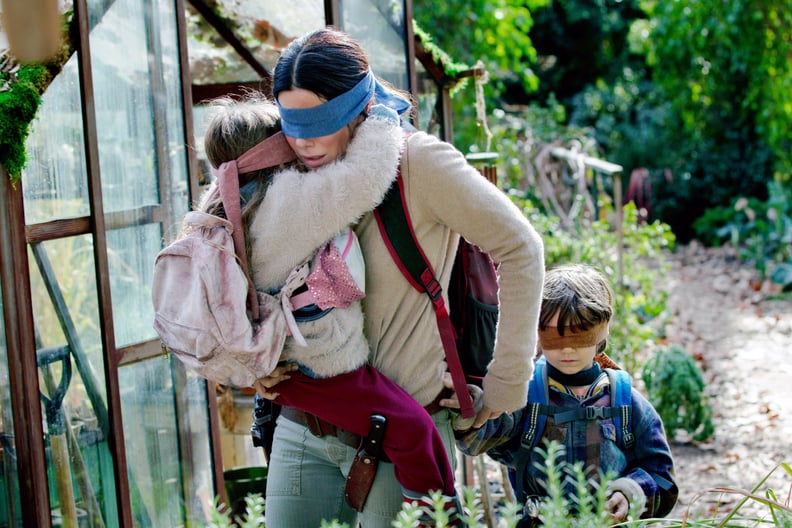 If you somehow missed the sh*tstorm of Bird Box memes that emerged after the 2018 release of this apocalyptic thriller, my hat is off to you. Whether you hate it or you love it, you're almost guaranteed to feel very strongly about this movie.
Watch Bird Box on Netflix now.
Before I Wake
A foster child comes into the lives of two parents still mourning the death of their own child. What they realize, though, is that both his dreams and nightmares become reality.
Watch Before I Wake on Netflix now.
Apparently so scary people have been turning it off, Veronica tells the tale of a teenager who conjures up an evil spirit that follows her home.
Watch Veronica on Netflix now.
Netflix Roundup
Halloween Entertainment
This 2000s Horror Movie Never Lived Up To Its Infamous Opening Scene
The first few minutes of Ghost Ship have outlived the following 90. Nothing cuts quite as deep as its first scene.
Early 2000s horror had a particular flavor to it. Its grim, gothic aesthetic quickly gave way to cheap jump scares, faux "cool" character designs, and oceans of CGI gore. Folks in their late 20s or early 30s today would have been the perfect age to have stumbled onto something like Ghost Ship in their youth and let it stick in their mind forever. A look back would reveal that it was always terrible, but give it some credit for frontloading its best scene.
The tale of Ghost Ship would be incomplete without mentioning the company that made it. Dark Castle Entertainment was formed with the noble goal of remaking William Castle's iconic gimmick-driven B-movies . Ghost Ship was their third production and the first after giving up on their original mission. Dark Castle produced The House on Haunted Hill, 13 Ghosts, Ghost Ship, Gothika, House of Wax, The Reaping, and Return to House on Haunted Hill before moving on to more diverse fare. In short, those nostalgic for that distinct 2000s brand of horror have them to thank.
RELATED: 8 Overrated 2000s Horror Movies
What is Ghost Ship about?
Ghost Ship follows a crew of scavengers who collect sunken treasure from the bottom of the sea. Pilot Jack Ferriman tasks Captain Sean Murphy, Maureen Epps, Greer, Dodge, Munder, and Santos with retrieving the Antonia Graza , a luxury cruise liner set adrift after an unknown disaster in the 60s . The crew boards the empty ship, quickly discovering several terrifying events. Most of the vessel is stained with viscera. They suffer hallucinations that seem to connect to the long-dead passengers. Epps keeps seeing a mysterious little girl. Though they're afraid, they find a massive hidden collection of gold below deck. When the crew tries to leave with their bounty, their tugboat inexplicably explodes, killing Santos.
The crew is forced to repair the Graza to escape being stranded at sea. Bodies start to drop as apparitions trick and torment the scavengers into deadly fates. Captain Murphy goes mad as he sees Santos' spirit everywhere he looks. Greer is seduced by a long-dead lady who lets him fall down an elevator shaft. Eventually, Epps discovers the truth about the vessel's passengers, thanks to the little ghost girl. The Graza 's crew found the gold in the wreckage of a downed cruise liner. Jack Ferriman, its only survivor, allowed the employees to fall into in-fighting and violence. Epps must escape the Graza and free all the damned souls aboard.
What makes Ghost Ship 's opening scene so memorable?
The first scene of Ghost Ship depicts the disaster that killed the passengers of the Antonia Graza . An unseen hand loosens a steel wire cord. The wealthy innocents enjoy a fancy ball. They dance and drink as a stunning cabaret performer sings. The wire suddenly slices through the entire deck. Flowers and decorations split instantly. The cord sweeps through the victims without a moment's pause. All at once, dozens of people are cleanly bisected in a spray of blood. It's a masterful showcase of effects, violence, and set design. As a short film, these few minutes would be perfect. It's not the first example of an impossibly sharp object cutting through victims. Resident Evil came out the same year and depicted a laser array slicing soldiers to pieces. Vincenzo Natali's 1997 classic Cube sent a steel fence through a person, reducing them to tiny cubes. Ghost Ship arguably holds the record for the most substantial example of this clean-cut trope. Most bad films don't have anything memorable to hang their hat on. Being drowned out by the first five minutes isn't the worst thing.
How does Ghost Ship end?
Greer, Santos, and Murphy are dead. Munder is crushed while scuba diving . Only Epps and Dodge remain to face Jack. Epps tasks Dodge with keeping the ghost sailor busy while she plants explosives all over the ship. Jack taunts Dodge for being too cowardly to admit his love for Epps. Dodge shoots Jack with a shotgun and prepares to go after Epps, believing he'd killed his enemy. Dodge finds Epps and tells her they could escape with all the gold and start a new life. She realizes he's actually Jack, who has killed Dodge and taken his form. Jack is a demonic spirit tasked with convincing others to sin and dragging their souls to Hell. He intends to keep using the Graza to lure people in and kill them, trapping their ghosts aboard the vessel until he's ready to return. Epps detonates the explosives, ripping Jack apart and sinking the Graza . All the souls aboard ascend to heaven. A cruise ship saves Epps and takes the gold. Epps sees a resurrected Jack overseeing the crew loading the gold and screams as the ambulance doors close.
Ghost Ship is a bizarre mess with one extraordinary scene. The opening is available for free on YouTube. There's no reason to check out the 90-minute disaster it's attached to. Ghost Ship harkens back to a simpler yet much worse time for horror cinema. Those nostalgic for the 2000s might enjoy one good horror set piece and a few laughs along the way. This Ghost Ship should've sunk right after the first scene.
MORE: 8 Underappreciated 2000s Horror Movies
The 25 best horror movies since 2000
As halloween approaches, let's revisit the babadook , the ring , and more movies that made the new millennium a renaissance period for scary movies.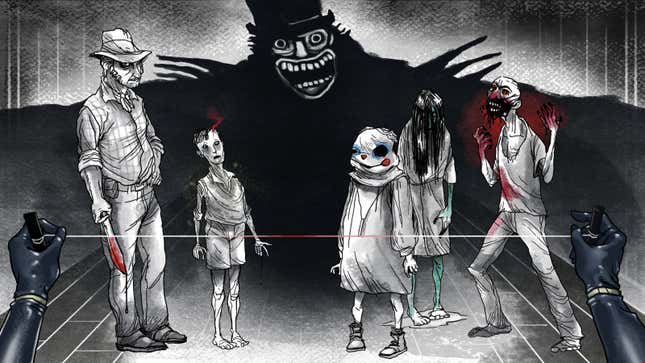 This story was originally published on October 26, 2015.
Ask horror-movie buffs to name their favorite decade for the genre, and you'll likely receive a variety of answers. The '30s had several of Universal's classic roster of monsters. The '40s had Val Lewton. The '70s had zombies, and giant sharks, and Texas chain saw massacres. (The '70s is a good choice.) But at the risk of speculating wildly, it seems safe to assume that not too many hypothetical fans would single out the current or previous decade as horror's finest. Classics take time to solidify, reputations take a minute to build, and hindsight is 20/20. Plus, you know, Uwe Boll.
But looking over the 25 films ranked below, all of which opened in the United States sometime before today and after January 1, 2000, it's possible to imagine a future when the turn of the new millennium will be thought as a renaissance period for scary movies. Perhaps more than any other genre, horror operates as a mirror of our anxieties—a warped reflection of everything that's eating away at us as a culture or keeping us all up at night. And there's been plenty to lose sleep over these past 15 years, from social and environmental instability to terrorism (and the war against it) to that few months everybody was freaking out about SARS. The list below could easily double as a guide to the fears and phobias of modern life. Its eclecticism is a testament to just how many different ways we've been freaked out since Y2K.
Sixteen contributors submitted ranked ballots of their favorite horror movies released in the United States since the year 2000, including a few that opened internationally before then. These are not the scariest films of our new millennium, but simply the greatest that happen to occupy the horror genre. As such, we tried to be fairly strict with the definition; films that feel like horror but wouldn't necessarily be classified as such by IMDB or Netflix—like David Lynch's two post-2000 magnum opuses , or Pan's Labyrinth , or Requiem For A Dream —were excluded. (The only film that would have made the list had it not been deemed ineligible after ballots came in was Under The Skin —and even then, just barely.) Conversely, we felt little need to inclusively cater to the major horror trends of the period: Just as it's possible to love '80s horror without loving a single slasher movie, one can appreciate where the genre has gone these past 15 years without citing the Saw series, defending the endless string of modern Exorcist clones, or apologizing for the ongoing found-footage movement. If you're looking for some excellent Halloween watches this week, this list is a great place to start.
How many of our top 25 have you seen? What would your ballot look like? Did we miss anything crucial? Sound off in the comments.
Updated October 2021 with where these films are available to stream.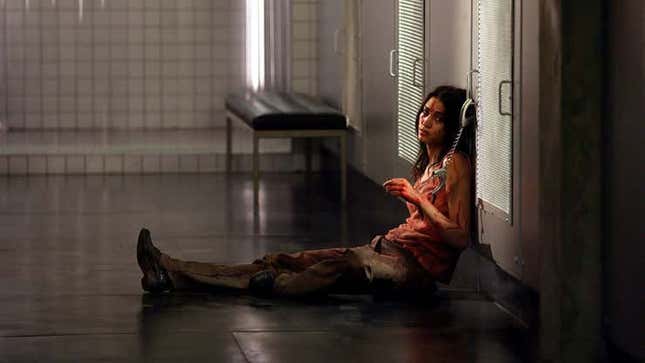 25. Martyrs
There are those who find Pascal Laugier's Martyrs to be one of the most unsettling and provocative horror films ever made, and then there are those who haven't seen it yet. But unlike other extreme horror that relies on shock value and repugnance for its notoriety ( A Serbian Film , Human Centipede II ), Martyrs isn't particularly grisly, nor does it wallow in depravity for exploitative button-pushing. The film is almost two movies in one. Depicting a fragile young woman's efforts to support her friend, who seeks revenge for her abuse as a child, the first half is horror at its simplest and most frightening. But a late and unexpected turn in the story pushes things into utterly new territory, at which point the film becomes horrifying for wholly different reasons. It's difficult, transcendent, riveting, and never anything but nerve-shredding. And the ending is one for the ages. [Alex McLevy]
Available to rent on iTunes , and to purchase on Amazon Prime Video , Google Play , and YouTube
24. Ginger Snaps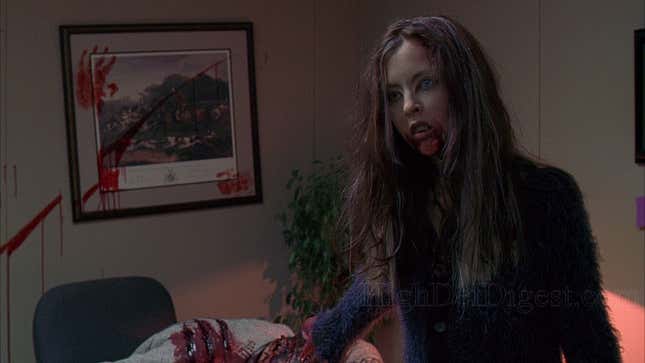 Sex and violence are inextricably intertwined in horror movies; it's only a slight exaggeration to say that in most slasher films, being disemboweled by a hockey mask-wearing maniac is implicitly posited as an appropriate punishment for extramarital sex, among other transgressions. The genre can be very regressive in its gender politics, if not grotesque and loathsome in its sexism, but the sly Canadian horror-comedy Ginger Snaps cleverly subverts that tradition by positing lycanthropy as an allegory for a girl's sexual and physical maturation. The film is empowering in its depiction of a world where female sexuality is a potent, violent, and righteous force. And the film inspired a slew of feminist-leaning horror films that addressed gender forthrightly and smartly, including a memorable segment in the horror anthology Trick 'R Treat . [Nathan Rabin]
Available to stream for free on IMDb TV , Roku , VUDU , Tubi , and Pluto TV , and to stream with an AMC+ ,   Shudder , or Night Flight subscription, and to rent on Google Play   and YouTube
23. The Strangers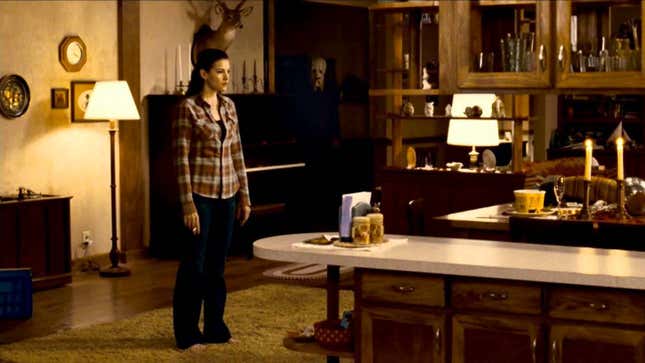 It's not the threatening villains that make The Strangers potent. The masked assailants trying to gain entry into the vacation home of an unhappy couple (Scott Speedman and Liv Tyler) aren't particularly memorable; the film's bare-bones narrative insists upon that anonymity. No, what makes Bryan Bertino's film seethe with nail-biting tension is the masterful use of space and silence. The home becomes a sieve, a place where a threatening presence can intrude upon the frame from any angle. There are no fancy camera tricks or complicated plot twists, just a slowly building sense of dreadful inevitability. Always hanging back, Bertino lets his two leads stand exposed, the large open spaces behind them always promising to release more terrors. It's a perfect rejoinder to those who value originality over everything. Going back to basics can reap petrifying rewards, too. [Alex McLevy]
Available to stream on Netflix , and to rent on Amazon Prime Video , iTunes , YouTube , and VUDU
22. The Others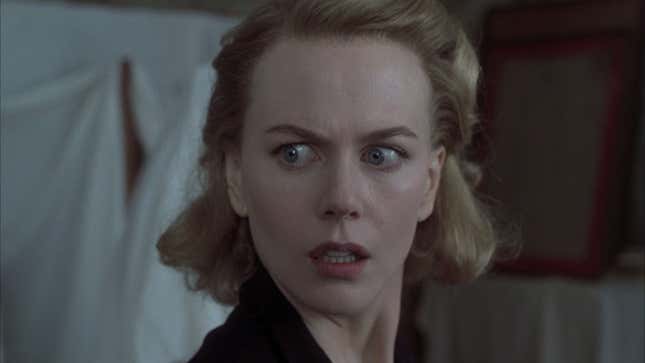 A rare gothic horror throwback that's scary and affecting rather than campy, The Others is so well-acted and well-crafted that it works even after viewers know all its secrets. Nicole Kidman gives one of her best performances as a widowed mother named Grace, who lives with her two sickly children in an elegant European country house in the mid-1940s, just post-WWII. The arrival of eccentric new servants coincides with the family's increased awareness of some kind of inexplicable presence in the manor, which Grace tries her best to ignore until she's eventually forced by circumstance to investigate. Writer-director Alejandro Amenabar teases out the mystery and uses old-fashioned effects to give viewers the creeps; but his best asset is Kidman, whose dawning awareness of what's happening around her helps turn The Others into a poetic portrait of soul-sick grief. [Noel Murray]
21. 28 Weeks Later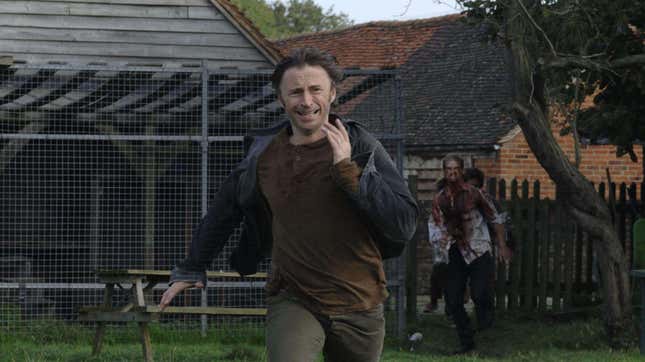 Employing the same shaky DV camerawork as its Danny Boyle helmed-predecessor, this arguably superior sequel from director Juan Carlos Fresnadillo picks up seven months after a global virus transformed much of the world's population into flesh-eating zombies. Although most of the U.K.'s monsters have now starved to (re)death, and despite the fact that part of London has been successfully turned into a militarized safe zone overseen by the U.S., no one is secure in this horror show. That's apparent from the film's masterful intro, wherein a terrified husband (Robert Carlyle) is forced to flee his rural enclave—and abandon his loved ones in order to save himself—and continues once the action shifts to those living under American armed-forces protection, which falters after another undead outbreak. Frantic blasts of cannibalistic action set to squealing guitars generate adrenalized terror, though more chilling still is the overarching allegorical portrait of a United States failing to maintain control over a rabid, rampaging horde of infected-by-madness enemies. [Nick Schager]
Available to stream on HBO Max and to rent on   Amazon Prime Video , Google Play , iTunes , YouTube , and VUDU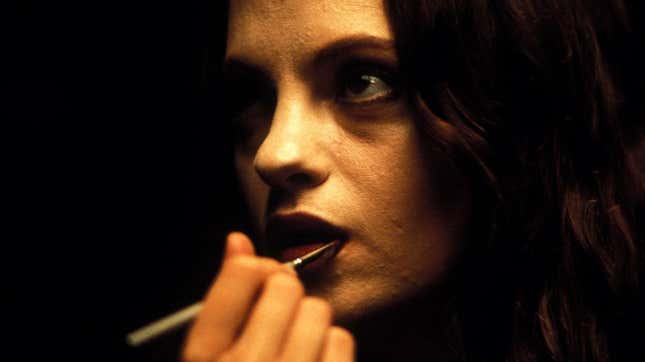 Horror films commonly turn the innocuous into the atrocious, but it takes uncommon skill to make something dreadful out of a cheerfully banal parental pep talk. May (Angela Bettis) navigates her lonely world with her mother's voice in her head—"If you can't find a friend, make one"—assuring her that ending her isolation is simply a matter of will. But finding a friend is easier said than done for a mousy, awkward woman with a misaligned eye, an obsession with antique dolls, and too much enthusiasm for the bloodier aspects of her veterinary gig. By the time May takes her quest for human connection to gory extremes, writer-director Lucky McKee has already laid a sound foundation of empathy. May is a slasher flick with an inverted perspective, as if Friday The 13th had been told from the viewpoint of the kid who drowned in a lake because the lifeguards couldn't be bothered to stop humping each other. [Joshua Alston]
Available to stream for free on Pluto TV , Tubi , and VUDU , and to rent on Amazon Prime , Google Play , iTunes , and YouTube
19. Wolf Creek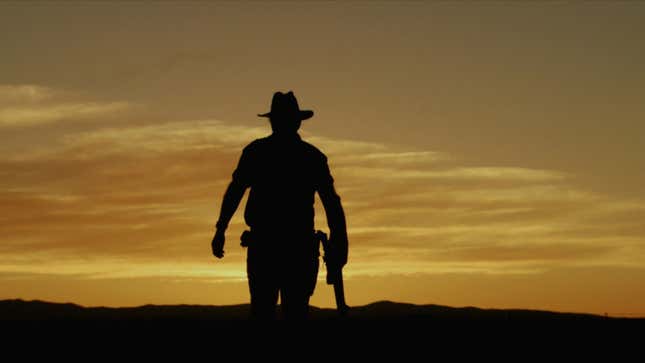 Countless hick-horror rampages have been staged in the four decades since Leatherface first fired up his trusty power tool, but how many have matched The Texas Chain Saw Massacre for pure, white-knuckle intensity? Wolf Creek comes alarmingly close. Greg McLean's pitiless Aussie shocker sends a trio of attractive, uncommonly likable twentysomethings into the outer reaches of the Outback, where they're set upon by a smiling psychopath in a Crocodile Dundee hat. One of a small handful of films to ever earn a straight "F" from CinemaScore voters, Wolf Creek has proven just a little too sadistic for plenty of viewers. But there's an unlikely elegance to its construction, McLean engendering affection for his sacrificial lambs in the long, tension-building hour before they're led to the slaughter. Unfairly lumped in with the likes of Saw and Hostel , this backwoods gauntlet owes its nightmarish power not just to the "charms" of its cackling human monster (John Jarratt), but also to the unforgiving sprawl of the Australian wilderness. [A.A. Dowd]
Available to stream for free on Roku and VUDU, to rent on Amazon Prime , iTunes , Google Play , and VUDU
18. Kill List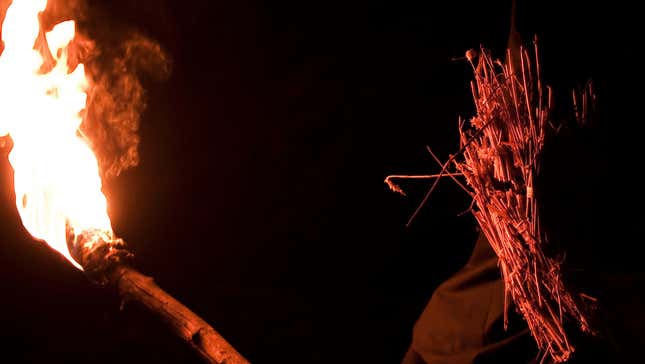 The scene from Kill List that most stays in your head is the one where a man gets his head bashed all the way in: Wielding a hammer, hit man Jay (Neil Maskell) rearranges the kneecaps of a snuff-film purveyor, before finally swinging away at his skull. This is the second of three contract killings that form the black heart of British director Ben Wheatley's one-of-a-kind feature, so of course there's no shortage of blood here. But this chimera of a film—part naturalistic marital scream-fest, part on-assignment buddy movie, and, most important for our purposes here, part sticks-and-stones conclave in the Wicker Man mode—is most remarkable for its atmosphere of slow-building menace. Paring down the exposition, Wheatley keeps the audience aligned with his in-the-dark hired guns, though every dread-filled frame cries that something's amiss. Lo and behold, it emerges that what they've taken on is, almost literally, the job from hell. [Benjamin Mercer]
Available to stream on AMC+ and to rent on Amazon Prime , Google Play , iTunes , and YouTube
17. The Host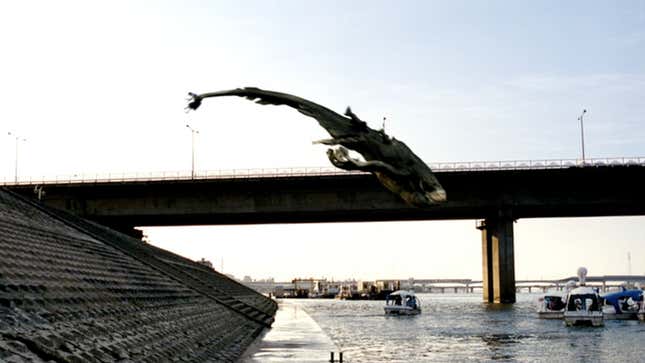 Elements of horror, comedy, melodrama, action, agitprop, and several other genres intermingle in Bong Joon-ho's crazy-quilt creature feature, about an enormous amphibious mutant that suddenly crawls out of Seoul's Han River one day. In some respects, The Host is Bong's version of a Godzilla movie; in particular, it boasts a similar origin story, with the monster accidentally created by an American military advisor who cuts corners by pouring 200 bottles of expired formaldehyde down the drain. In lieu of the lumbering beasts familiar from Japanese monster movies, however, Bong and his effects team fashioned a slimy, fast-moving fish with legs, able to wreak havoc on a smaller, more thrilling scale. And yet it's arguably the least of the hero's problems, given the outrageous institutional negligence and incompetence on display throughout the movie. Come for the virtuosic mayhem, stay for the bitter political commentary. [Mike D'Angelo]
Available to stream Amazon Prime Video and Hulu and to rent on Google Play , iTunes , and VUDU
16. Trouble Every Day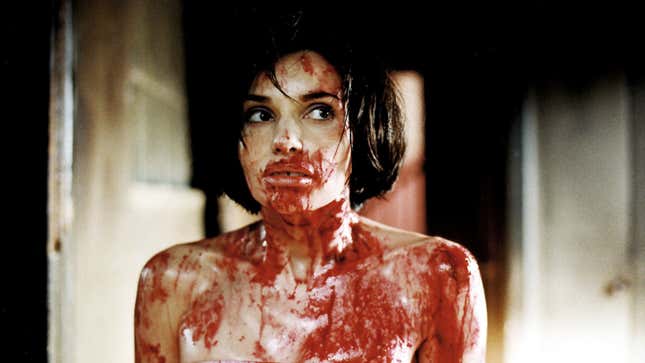 When Claire Denis followed up her lyrical Beau Travail with Trouble Every Day , many critics were disappointed, if not disturbed. Here was an emerging auteur seemingly turning from a serene arthouse aesthetic to make a blood-soaked tale of quasi-cannibals in Paris. Trouble , however, fits neatly into Denis' preoccupations with examining the limits of human relations. She takes a honeymoon story and plunges it into depravity, uncannily capturing the beauty of dark corners. The film is at times appalling (an act of cuniligus turns carnivorous) but it's no shock-and-awe ploy. The discomfort that lingers at the end doesn't just stem from what's seen on screen but from the all-too human question the film poses: What does it mean to be consumed by desire? [Kiva Reardon]
Available to stream on Hoopla and to rent from Microsoft
15. The Devil's Backbone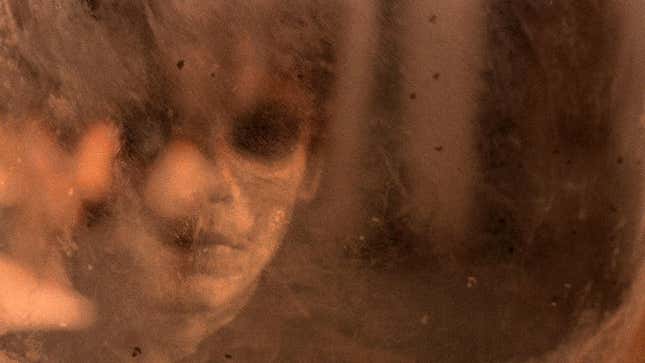 Guillermo Del Toro has never struggled with creating striking visuals, but few of his movies carry the emotional weight of The Devil's Backbone . Set in an orphanage during the Spanish Civil War, the story ostensibly revolves around a young boy's attempts to uncover the mystery of the ghost of another child. But even without the specter of a drowned boy skulking the hallways, the whole movie is permeated with dread and the potential for violence. The orphanage is remote and isolated, appearing more as a mausoleum than a refuge. An arid wind blows through every scene, hinting at the inevitable arrival of the war. And despite the Catholic idols that dot the compound, none can overshadow the place's true patron saint: a massive, diffused bomb that sits in the middle of the courtyard. Del Toro continued his wartime exploration of the tension between fantasy and reality in Pan's Labyrinth . But the intimacy and fatalistic sadness of The Devil's Backbone remains unique. [Nick Wanserski]
Available to stream on Amazon Prime Video and to rent on Google Play , iTunes , YouTube , and VUDU
14. The Cabin In The Woods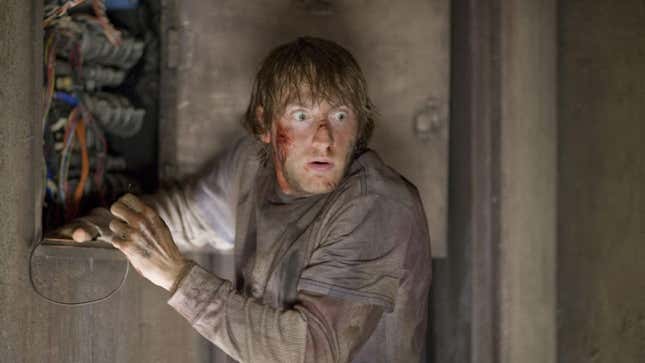 The horror genre has been spoofed easily and often, but rarely all that well; for every Scream , there's a Scary Movie that ignores its ostensible target's already-present sense of humor. The Cabin In The Woods lands closer to the Scream end of the spectrum in that it's both of and about its genre. Director/co-writer Drew Goddard and co-writer Joss Whedon call out plenty of horror-movie tropes (threatened characters inexplicably splitting up; stereotypical teenagers; a creepy gas station attendant) without subjecting them to snide derision. The movie accumulates clichés and touchstones until it twists itself into a full-on monster mash, arguably geekier than the Scream series. Cabin isn't the most terrifying recent horror film, but the big, delighted laughs it generates don't drown out an appropriately doomy conceit that refuses to pull any punches in the end. As with a lot of Whedon's work, its snark is deeply felt. [Jesse Hassenger]
Available to stream on Peacock , and to rent on Amazon Prime Video , Google Play , iTunes , and VUDU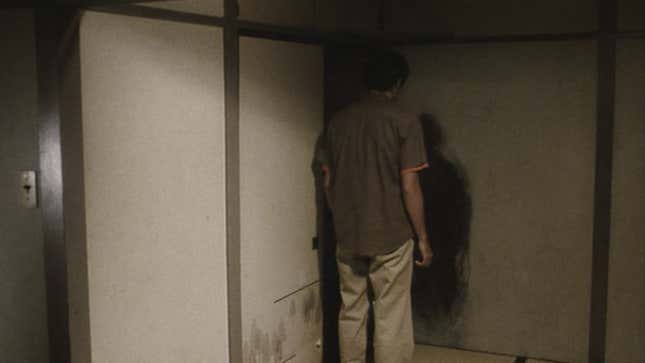 Long before web-phobia became a cliché, Kiyoshi Kurosawa's Pulse painted a haunting portrait of the way our technological devices—and internet-aided interconnectivity—foster greater individual and societal isolation. It does this via a beguiling ghost story in which a strange plague of supernatural misfortunes spread throughout Tokyo like a (computer) virus. Missing friends, mysterious rooms sealed with red duct tape, an ominous website that depicts fuzzy specters moving about their homes—all are part of Kurosawa's melancholy tapestry of communication breakdowns. Employing medium and long shots, extended takes, and disquieting silence, the director uses his genre material for a chilling investigation of modern disaffection and, specifically, the soul-crushing misery of a world devoid of person-to-person interactions. Avoiding jolt scares for an all-encompassing mood of apocalyptic estrangement, it's a film that taps into an unnerving, unforgettable strain of existential despair. [Nick Schager]
Available to stream on Hoopla and Kanopy , and to rent on Amazon Prime Video , VUDU , and iTunes
12. The Orphanage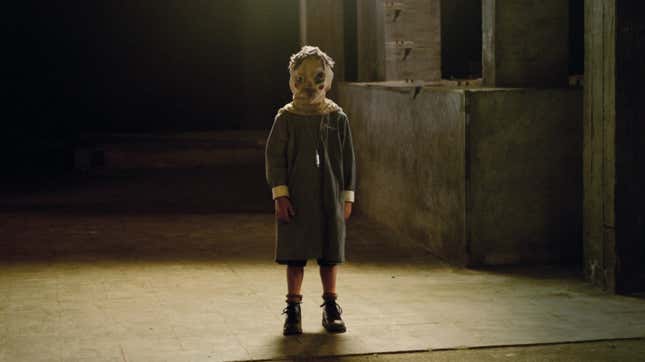 The Spanish film The Orphanage is terrifying largely because of where it draws the line between real-life tragedy and the supernatural. A woman, Laura, returns to the orphanage where she grew up, intending to transform bad memories into something positive by opening a home for disabled children there. But her own son, Simón, befriends little Tomás, a specter in that scariest of scary-movie outfits, the sack mask. (His first appearance, just standing there, is blood-draining.) When Simón goes missing, it's unclear whether it's from corporeal or earthly causes—and either scenario would be enough to drive a mom to desperation. Laura searches for answers in both directions, and in a particularly haunting scene, she plays a game in which she encourages a room full of ghost children to sneak up behind her. It's two minutes long but feels like a hundred years, in the best way. [Josh Modell]
Available to rent on Amazon Prime Video , Google Play , iTunes , YouTube , and VUDU
11. The Ring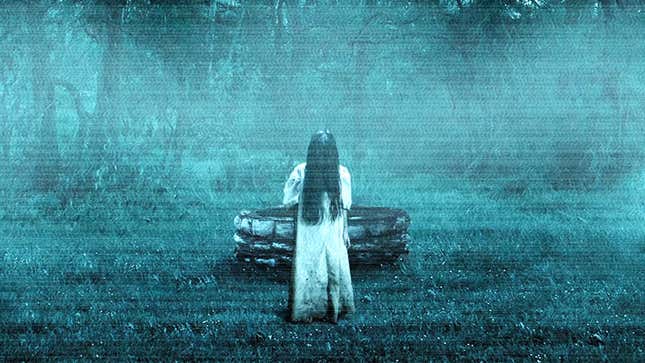 Japanese horror had a profound influence on genre filmmakers and fans in the early years of the 21st century, leading Hollywood to respond the only way it knew how: by pumping out a slew of misguided remakes. Of course, every trend produces an exception—which, in this case, happens to be the movie that kicked it all off. With its urban-legend premise (watch a mysterious VHS tape, die within a week), perpetually overcast Pacific Northwest backdrop, and meticulously cold color scheme, Gore Verbinski's remake of Ringu is an exercise in horror atmospherics, Hollywood-style. In lieu of gore, The Ring offers a careful balance of immediate and abstract threats—with the spooked horse that leaps to its death in the propellers of a ferry falling somewhere squarely between the two. [Ignatiy Vishnevetsky]
Available to stream on Paramount+   and IMDb TV and to rent on Google Play , iTunes , YouTube , and VUDU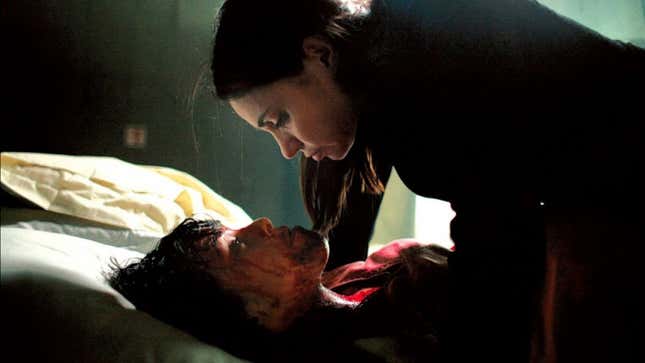 A car wreck leaves pregnant photojournalist Sarah (Alysson Paradis) without a husband. Four months later, on the night before Christmas, Sarah holes up in her home, waiting to deliver her baby the following morning. "Enjoy your last night of peace and quiet," her doctor tells her. Far from it: A shadow figure cloaked in black (credited as "La Femme" and played by the otherworldly Béatrice Dalle, from Trouble Every Day ) arrives on the premises with the intention of stealing the fetus. Dalle uses an arsenal of sharp objects—including some gruesomely oversized scissors, which she inserts into Sarah's belly button in close-up—to slice and dice whoever and whatever gets in her way. By the end of the movie, enough gore has accumulated to fill the elevator from The Shining , and CGI-assisted images of the baby writhing in pain will have sent squeamish viewers running for the door. But there's real discipline to the approach of co-directors Alexandre Bustillo and Julien Maury: The considerable duration of the shots prolongs the sensation of dread to the point where the silent, mysterious, darkly lit lapses between the bloody eruptions are perhaps what terrify the most. [Danny King]
Available to stream on Criterion Channel and to rent on Amazon Prime Video , Google Play , and Vudu
9. Let The Right One In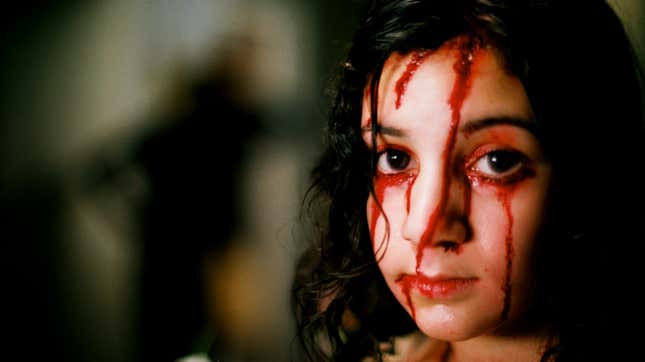 Most horror is metaphor, but Let The Right One In expresses its central themes with particular eloquence. Leading a wave of sensitive, intelligent Scandinavian horror movies that have become a subgenre in their own right, Tomas Alfredson's coming-of-age vampire tale traveled far outside its native Sweden by evoking both pity and terror in audiences. Re-imagining the seductive figure of the vampire as an odd little girl, this horror-romance hybrid focuses on the relationship between bullied 12-year-old Oskar and his enigmatic new neighbor Eli, which grows more dangerous as the two misunderstood creatures grow closer. Unfolding in a chilly concrete apartment block in the suburbs of Stockholm, the film takes a quiet, restrained approach to a story punctuated by moments of bloody violence, building to a dark climax that could be read as wish fulfillment and a haunting final image. [Katie Rife]
Available to stream on Hulu , AMC+ , Hoopla , and Kanopy and to rent on Amazon Prime Video and VUDU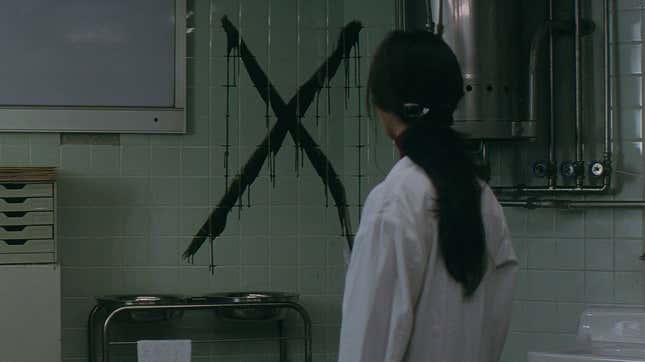 When the profoundly unsettling Cure hit American screens in 2001, it announced Kiyoshi Kurosawa as the most original horror stylist since John Carpenter—something of a surprise, given that the previously obscure Japanese director had been making movies for over two decades. Drawing equally on serial killer procedurals, weird fiction, and Fritz Lang, Kurosawa's breakthrough follows a homicide detective (Kōji Yakusho) as he investigates a series of ostensibly unrelated murders (different perpetrators, different methods) orchestrated by a sinister unknown. Ditching shock cuts and crescendos in favor of ambiguous ellipses and creepy wide shots, Cure teaches the viewer to fear empty spaces and unfamiliar gestures—a hypnotic effect that goes hand-in-hand with the movie's conception of the transference of evil. Few movies are so purely scary. [Ignatiy Vishnevetsky]
Available to stream on The Criterion Channel
7. The Descent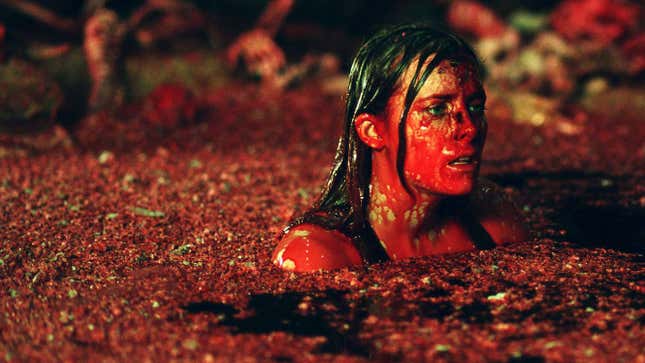 The most effective horror films use emotional turmoil as a backdrop for genre tropes, and few recent films do this more effectively than Neil Marshall's The Descent , which elegantly combines grief and claustrophobia with the fear of being eaten alive by preternatural monsters. The Descent terrifies even the most hardened horror fans because they can relate to the characters, a sextet of fearless female spelunkers too hubristic to fear the unknown. They rappel into a subterranean cave system—just the latest of their death-defying girlfriend getaways—only for their friendships to fracture after a series of mishaps leaves them trapped without hope of rescue. Marshall builds the relationships and ratchets up the dread so effectively, it's easy to forget it's supposed to be a monster movie. By the time the pale, razor-toothed foes show up, Marshall is gilding the lily. It's scary enough watching the friendships dissolve as the women are sealed inside a coffin of rocks. [Joshua Alston]
Available to stream on Amazon Prime Video , Hoopla , and Kanopy and to rent on Google Play , iTunes , YouTube , and VUDU
6. Drag Me To Hell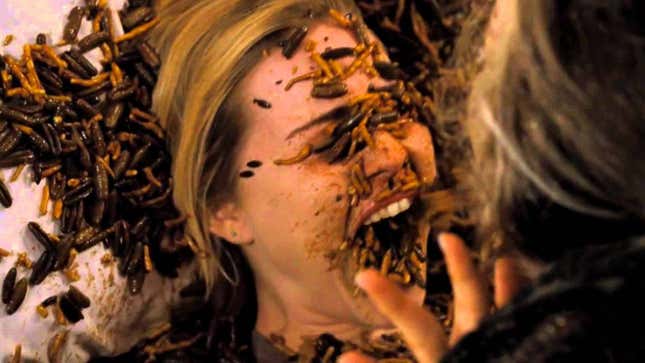 A celebrated horror director returning to their former wheelhouse doesn't always work out the way it's intended. (Sorry, The Ward .) But it worked beautifully for director Sam Raimi, whose Drag Me To Hell was widely—and rightly—celebrated as a return to form upon its release in 2009. Produced from a script he and his brother Ivan Raimi wrote in the early '90s, Drag Me To Hell takes a more serious approach than Raimi's Evil Dead trilogy (although most anything could be considered more serious than the Evil Dead trilogy). Still, Raimi's cartoon sensibility can't help but bleed through, especially in the special-effects sequences, and he shamelessly uses every trick in the horror director's book, including loud sound effects, kinetic camera work, jump scares, and a variety of gross-out sequences involving blood, vomit, and even embalming fluid. The result is pure popcorn entertainment, a pulpy tale of Gypsy curses and demonic possession in sunny Southern California that highlights Raimi's strengths. [Katie Rife]
Available to stream on Showtime and to rent on Amazon Prime Video , Google Play , iTunes , YouTube , or VUDU
5. 28 Days Later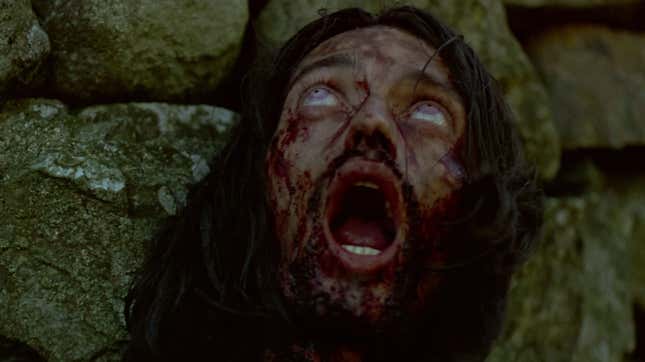 Danny Boyle jumpstarted both his terrific '00s run and the undead revival with a concept that vexed some hardcore horror devotees: fast zombies. Far from anti-Romero sacrilege, though, this creative choice shifts the undead metaphor from shuffling, decaying remnants of society to a raw, untamed rage, here the result of a fast-spreading virus, another tweak of the established zombie formula. The title comes from the amount of time elapsed between the virus's inception and the ravaged world that Cillian Murphy's character discovers when he wakes up from a coma in an abandoned hospital—a terrific nightmare hook that wrings initial terror from scenes of deadly quiet. Appropriately, Boyle shot fast and furious with digital video to capture beautiful lo-fi visions of a post-apocalyptic London and beyond. Horror overtones echo throughout Boyle's career, from Shallow Grave and Trainspotting to Sunshine and 127 Hours ; in 28 Days Later , his talent for intensity boiling over into insanity comes through as loud and clear as it ever has. [Jesse Hassenger]
Available to stream on HBO Max and to rent on Amazon Prime Video , Google Play , iTunes , YouTube , or VUDU
4. The House Of The Devil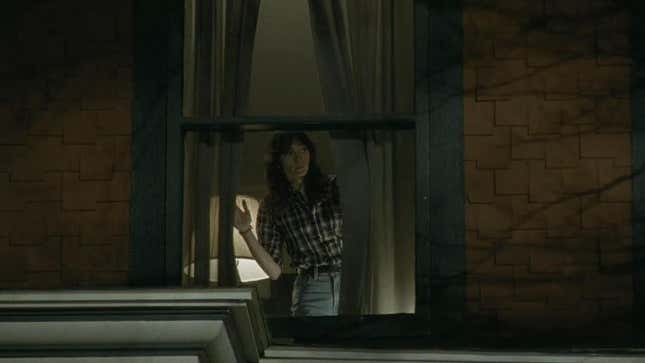 For long stretches in Ti West's hypnotic horror film The House Of The Devil , very little happens beyond a resourceful babysitter coping as best she can with a very strange assignment, one where there is no actual baby to be cared for. That a world-class creep played by the world-class creepy Tom Noonan is the one giving her the curious gig is plenty of proof that spookery and evil deeds are afoot. But West does a brilliant job of drawing out suspense, infusing each scene and moment with a sense of creeping dread. It's a deliberate throwback to the low-budget, deliberately paced horror movies of the late 1970s and early 1980s. From the font employed in the opening credits to the filmmakers' decision to release the movie on VHS long after the medium had died, The House Of The Devil illustrates West's devotion to getting the details perfectly right, both in the film itself and in the way it was marketed. He doesn't just honor his oft-disreputable inspirations. In many ways, he tops them. [Nathan Rabin]
Available to stream on Shudder , Peacock , and Hoopla , and to rent on Amazon Prime Video , Google Play , or VUDU
3. The Babadook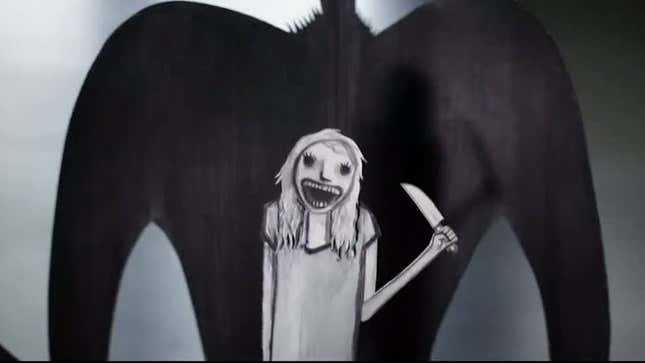 Jennifer Kent's harrowing haunted-house picture cranks up the genre's usual "eerie shadows and strange noises" until they become almost unbearably intense—and does so in the movie's first half-hour, too, rather than waiting for the climax. But The Babadook is just as nerve-jangling as a family drama, with the astounding Essie Davis playing a sleepless young widow named Amelia who can't find anyone to help with her monster-obsessed, emotionally disturbed 6-year-old son, Samuel. The scares kick in early, when Sam has his mom read a prescient pop-up book about a looming creature that they then "can't get rid of." Really, though, Amelia's been dealing with demons since before the opening credits: haunted by guilt over surviving her husband, and sick with worry that their weird child will be a burden to someone for the rest of his life. This is a deeply unsettling film about what happens to horror movie victims when they don't die, but can't escape. [Noel Murray]
Available to stream on AMC+ , and to rent on Amazon Prime Video , Google Play , iTunes , YouTube , or VUDU
2. It Follows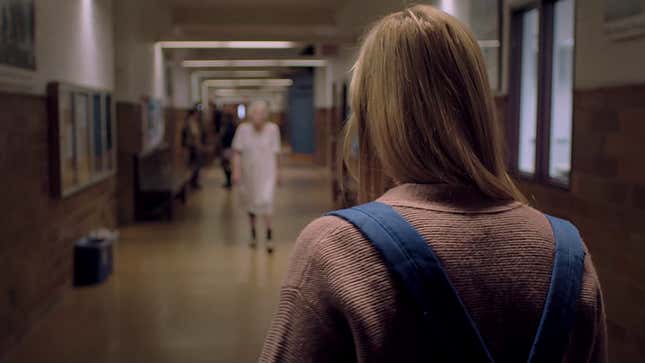 Is it too soon to call It Follows one of the great horror movies of the new millennium? Though it crept into theaters just a few months ago, David Robert Mitchell's fledgling fright flick already feels like a classic of the genre, something we'll be watching between fingers for years to come. Part of that is a deliberate timelessness: Beyond fashionable nods to the widescreen touchstones of John Carpenter (including a terrific throwback synth score), there's almost nothing about the film, or its vaguely retro Michigan setting, that could betray it as a product of our here and now. Furthermore, Mitchell exploits his brilliantly simple premise—a supernatural spin on that irrational feeling that someone is right behind you, getting closer with every step—through the kind of formal ingenuity that never goes out of style, using offscreen and background space to score big scares. It Follows may be brand new, but it works in the primal manner of something much older, like a revered Halloween staple or an urban legend passed down through the ages. [A.A. Dowd]
Available to stream on Peacock and Shudder , and to rent on Amazon Prime Video , Google Play , and iTunes
1. Audition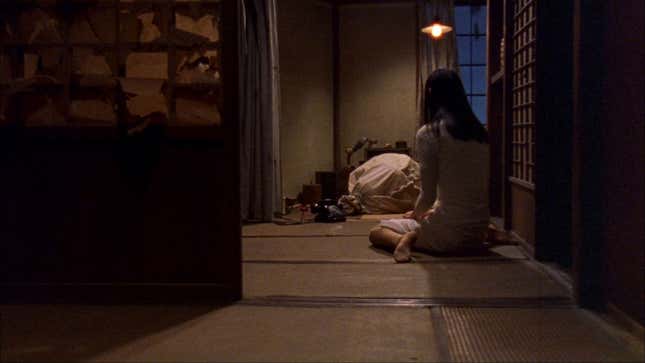 Many horror movies feature a suspiciously placid prelude, instilling a false sense of security before the nightmare kicks in, but none can top the tonal whiplash induced by Takashi Miike's bait-and-switch masterpiece Audition (which technically premiered in 1999, but wasn't released in the U.S. until 2001). For the better part of an hour, Miike fashions a genuinely incisive, touching romance involving a lonely middle-aged widower (Ryo Ishibashi) and the exceedingly demure young woman (Eihi Shiina) he meets by holding auditions for a fake movie. His interest in her is troublingly paternalistic and patronizing, however, and she turns out to be not quite as submissive as she seems, to put it mildly. The abrupt metamorphosis from Ozu homage to Fulci-style gorefest—you'll never view acupuncture needles or piano wire the same way again—made Audition an instant cult sensation, and it's best viewed with zero foreknowledge. Beneath the over-the-top sadism, though, lurks a potent, discomfiting thesis about ostensibly benign forms of sexism. It's the very best kind of horror movie, capable of making you think and hurl at the same time. [Mike D'Angelo]
Available to stream on AMC+ , Shudder , Tubi , and Kanopy , and to rent on iTunes
Screen Rant
10 highest rated j-horrors of the 2000s, according to imdb.
Known for its extreme, disturbing themes and boundary-pushing subject matter, here are 10 of the best films in the J-Horror genre, as per IMDb.
For some reason, J-horror exploded in popularity in the 2000s. It saw a rise in Japan throughout the late 90s, but its explosion in the West was undoubtedly aided by American remakes of popular J-horror movies like The Grudge and The Ring . Both films proved incredibly popular with mainstream audiences, and further J-horror and similarly-styled films of its ilk followed in their footsteps.
RELATED:  10 Japanese Horror Movies You've Probably Never Seen (But Should)
As is often the case with a "fad," most of these J-horror films were terrible, cheap cash grabs meant to capitalize on what was popular—but some were actually very good. These are ten of the highest-rated J-horror movies of the 2000s, according to IMDb.
Pulse (2001) - 6.5
The early 2000s saw the dotcom boom, and amidst the boom was a barrage of techno thrillers capitalizing on the unknowns of the new medium. Pulse was one of those movies. In this movie, two separate groups make the terrifying discovery that malicious spirits may be trying to invade the mortal world through the internet. It certainly sounds a little goofy, but it's actually quite effective. An American remake was made, but fans can definitely skip that one.
Suicide Club (2001) - 6.6
As is evident by its provocative title, Suicide Club  was quite controversial upon release. The movie begins with 54 high school children throwing themselves in front of a subway train and only goes from there, with the police department trying to solve a string of seemingly unconnected suicides. The movie is undeniably gruesome and provocative, and viewing it in its entirety is not an easy feat.
Haze (2005) - 6.6
Haze is a very short movie, coming in at just 49 minutes. In reality, the movie is little more than a particularly terrifying episode of television, but terrifying it remains. Haze sees a man waking up in a crowded concrete maze and bleeding from the abdomen. Along the way he meets a female, and they must piece together both their past lives and why they were taken to this labyrinthine location. It's short, but it's incredibly effective.
Ju-On: The Grudge (2002) - 6.7
By far the most popular film on this, Ju-on: The Grudge took the world by storm in the early 2000s. While it was unfavorably compared to The Ring— sometimes even being referred to as "a ripoff"— The Grudge remains an exceptional, and exceptionally freaky, J-horror film.
RELATED: 10 Best J-Horror Movies That Will Make Your Skin Crawl, Ranked According to Rotten Tomatoes
Many of its scares and characters have become iconic staples of the horror genre, and it launched a franchise that is still going to this day.
Dark Water (2002) - 6.7
Dark Water is both exceptionally scary and profoundly sad. In this one, a recently divorced single mother moves into a dilapidated apartment with her young daughter. The apartment is plagued by running water that leaks from the floor above and the ghost of another young girl. It serves as both a terrifying ghost story and a profound statement on motherhood . Dark Water has scares and heart in equal measure.
Gozu (2003) - 7.0
Gozu is a Japanese horror movie unlike any other. Not necessarily a straight J-horror film, it's more of a bizarre mixture of horror, comedy, crime, and the surreal. On its surface, it's about a young criminal who kidnaps a senior. On the way, the senior disappears under strange circumstances, and the film launches into a surreal nightmare that would make David Lynch blush . It's certainly not for everyone, but those looking for a unique cinematic adventure would find a lot to like here.
Noroi: The Curse (2005) - 7.0
Noroi: The Curse blended two very popular styles of horror that permeated the 2000s: J-horror and found footage.
RELATED: 10 Great Japanese Horror Films On Criterion Channel
Presented as a documentary,  Noroi: The Curse  follows a documentarian/paranormal researcher who interviews people regarding a specific demon. The movie is certainly scary, but it also crafts a rich mythology that blends ghosts, demons, and curses into a wonderfully complex and imaginative whole.
Three...Extremes (2004) - 7.0
Famous film critic Roger Ebert called Three...Extremes a mixture of Edgar Allan Poe, H.P. Lovecraft, and Stephen King. The film is not one story, but three individual stories released under one banner. Dumplings was directed by Fruit Chan, Box by Takashi Miike, and Cut by Chan-wook Park. They were three of the biggest directors of the time, and it shows in the movie's quality. Each story is scary, and each proves just as captivating as the last.
The Happiness Of The Katakuris (2001) - 7.1
Directed by Takashi Miike, who also directed the Box segment of Three...Extremes ,  The Happiness Of The Katakuris is a bizarre movie, indeed . An extended family set up a peaceful bed and breakfast, but every single one of their customers dies under mysterious circumstances. The family, in turn, do all they can to mask the truth and save their B&B's reputation. The movie comes complete with musical numbers, a karaoke sing-along, and even a claymation sequence.
Noriko's Dinner Table (2005) - 7.1
Noriko's Dinner Table serves as a prequel , concurrently-told story, and sequel to 2001's Suicide Club . By interweaving its story with that of the preceding film,  Noriko's Dinner Table  answers many lingering questions that were left unanswered. It's arguably even better than its predecessor, drawing in themes of social alienation, generational divides, and questions of personal identity. It's far more than just another J-horror film.
NEXT:  10 Japanese Horror Movies From the '60s You Need To Watch Right Now