Haunted Places in Toledo, Ohio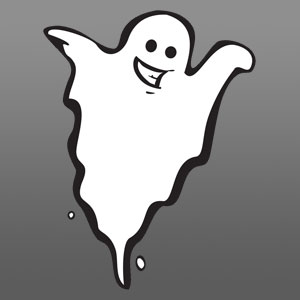 Collingwood Arts Centre
Toledo, ohio.
This gothic mansion has formerly a convent, and is now dormitories for art students and resident artists. The basement of the building houses a terrifying entity draped in black robes who walks through the building every day before vanishing in the same part of the building. She has been known ...
Commodore Perry Building
This historic apartment block has a labyrinth of old studios and a disused restaurant on the upper floors of the building. It is rumoured that a piano in the bar area of the old restaurant plays of its own accord, and that the apparition of a little girl in a ...
Oliver House
This historic landmark building is notorious for the rumour of a presidential visit many years ago, and for the fact that the building and its grounds are steeped in history and mystery. The building now houses several brew pubs and a whole host of ghost stories. The building was supposedly ...
West Toledo Branch Library
West Toledo Branch Library began in 1930 and is believed to be haunted by a man from around 1940. His apparition has been seen, and strange noises and bumping sounds have come from the area near the west wall fireplace.
Hull-Wolcott House
Maumee, ohio.
This historic house, built in 1836 and now a museum complex, is home to some playful spirits who move objects and open doors. Witnesses also have heard unexplained footsteps and whispers.
The Linck Inn
This historic building was built in 1836, and has served as both a general store and as a hotel, as it was a popular stopover point for stagecoach and canal travellers. The hotel is no longer in operation, but is believed to still have three ghostly tenants who stayed on. ...
Dix - Fayerweather House
The Dix/Fayerweather House is said to be haunted by Aunt Phoebe, builder William Dix's sister. But be warened, Aunt Phoebe doesn't stand for disrespectful behavior. People who scoff at her may get a coffee shower or a door slammed nearby. A coat and chandelier crystals have gone missing, and an ...
Fallen Timbers Battlefield
The 1794 Battle of Fallen Timbers was the last battle of the Northwest Indian War. On the anniversary of the battle, August 20, ghostly soldiers are said to re-enact the battle.
Columbian House Hotel
Waterville, ohio.
Back in 1828, when this historic hotel was constructed, it was merely a trading post and tavern with limited overnight accommodation. At various times throughout the century, the building also served as a prison and a town ballroom. The strange history of the building began back in the 1840's, after ...
River Raisin National Battlefield Park
Monroe, michigan.
River Raisin Battlefield Battlefield Park is home to apparitions of soldiers, ghost orbs that show up in photos, and more paranormal activity such as voices that have been captured by ghost investigators.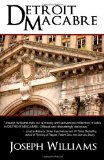 Bowling Green State University
Bowling green, ohio.
Bowling Green State University's ghosts include Alice, a deceased actress who haunts Brown and Saint Theaters and must have a formal invitation to every theater performance, and Amanda, who haunts the Chi Omega Sorority House. Amanda was killed accidentally in an initiation, and is a poltergeist. At one time, the ...
Sam B's Restaurant
The third floor of this restaurant was once a theatre and was the site of a murder years ago. The theatre is now closed to the public, but employees have reported many strange occurrences. They also believe the kitchen is haunted. At least two employees have died in the ...
Wood County Historical Center
The Wood County Historical Center and Museum building used to house the Wood County Home/Infirmary, which opened in 1869 and operated until 1971. The museum opened in 1975. It is believed to be haunted by former patients of the infirmary. Reports have been made of an apparition of a lady ...
Stone House
Oak harbor, ohio.
This house was built by a man named Mr. Baker. Mr. Baker was a renowned womanizer. His wife could have not have children. Eventually, Mr. Baker's wife hanged herself in the garage. The Mulligans bought the house in the early '70s. While the Mulligans lived in the Stone House, they ...
Siena Heights University
Adrian, michigan.
Siena Heights University is rumored to have a haunted room in one of its dorms. At least, Room 211 is said to have been haunted in the 1970s. A witness reported that doors opened and closed, and glowing eyes came out of nowhere in the middle of a wall. A ...
Trestle Bridge
Trestle Bridge has a legend with a ghost. So the story goes, a farmhouse once stood nearby, and it burned down late one night. The owner went to the barn to try to save the horses, and the wife and son went to the train tracks under Trestle Bridge to ...
Huron Charter Township, Michigan
At this restaurant, formerly an 1800s inn, a ghostly man has been seen by owners and staff. He turns lights on and off and moves objects.
Fulton County Historical Museum
Wauseon, ohio.
This historical society and museum was formerly a schoolhouse and a hospital, and staff believe the thirteenth oldest historic museum in the state is haunted. Built in the mid-nineteenth century, staff say the county museum has its fair share of history; and ghost stories. The first apparition seen is a ...
Bone Heads Bar B Que
Augusta charter township, michigan.
The 1860s building that houses the barbecue eatery has once been a post office, a general store, a butcher shop and an ice house, but it's unknown who the woman is that haunts it. She wears a white dress and appears on the staircase. Sometimes lights come on and strange ...
Whittaker Residence - The White House
Ypsilanti, michigan.
This historic residence was built on the outskirts of town, and is rumoured to have a few hauntings according to past residents. The ghostly activity is generally attributed to Ms Whittaker, the wife of a former owner, who is buried down the road in a local cemetery. Phenomena here ...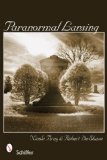 Fostoria Area Historical Society and Museum
Fostoria, ohio.
I am the founder of Fostoria Paranormal Investigations, we have investigated the location several times and taken Groups in to investigate as well, we have seen shadows inside, have heard a little girl laughing and talking, a light in the main exhibit room comes on by itself and the only ...
Put-in-Bay, Ohio
Guests have reported apparitions in period clothing and ghostly ballroom music when there is no one around. (Submitted by Callum Swift)
Riverside Osteopathic Hospital
Trenton, michigan.
The abandoned Riverside Osteopathic Hospital grounds are private property and trespassers will be punished. It was built in the 1800s as the Church Family's home, until Henry Ford bought it and made it into a hospital in 1944. The legends here revolve around the Churches. One young daughter fell off ...
Michigan Firehouse Museum
Michigan Firehouse Museum is housed in an 1898 building that, ironically caught fire twice: once in 1901 and again in 1922. Fire Chief Alonzo Miller passed away in the second fire, and he is thought to linger here in spirit. Witnesses have described knocks, bangs, voices, whispers, and doors that ...
Ypsilanti Train Depot
This train depot is located in the historic district, and is rumoured among paranormal investigators to be one of the best places in town to catch clear EVP's and see an apparition or two. (Submitted by Callum Swift)
Hilton Garden Inn
Romulus, michigan.
The ghost of a flight attendant who was murdered here has been seen in the third floor hallway of the hotel. The automatic doors open and you can hear footsteps, but there is no one around. (Submitted by Callum Swift)
Essex, Ontario
Atlas Tube is a steel mill that is rumored to be haunted by a 1990 worker who died when he lost control of a batch of steel tubes and was crushed. Late-night employees have seen a ghostly man leaning on the racks in Warehouse 3. He disappears when anyone gets ...
Blue Tractor BBQ and Brewery
Ann arbor, michigan.
The event happened while I was in the basement of the Blue Tractor BBQ in the summer of 2010. Their bathrooms are located in the basement. As I was standing there washing my hands, The door swung open. I really didn't give it any mind and assumed someone ...
Old Stone House Bed and Breakfast
Lakeside marblehead, ohio.
At this circa 1800s bed-and-breakfast inn, strange things are afoot. A TV on the third floor turns itself down when the volume is turned up, and toilets flush by themselves. In Room 11, also on the third floor, a little girl fell to her death out the window, and her ...
Wayne's Red Apple Restaurant and Inn
Wayne, michigan.
At this inn, Room 17 is said to be haunted by Charles "Chick" McGee. He was found stabbed to death here in the late 1980s, said to have been killed by a waitress who was angry because he didn't leave her a tip. The ghost reportedly moves the Bible from ...
Allen Park Historical Museum
Allen park, michigan.
The 1888 farmhouse that houses the quaint museum is haunted, according to members of the local historical society. Apparitions reported here include a friendly elderly woman, her grandson and a man in a plaid shirt who greets visitors, possibly a farmer who passed away at the residence during the ...
Johnson's Island Confederate Cemetery
Johnson's Island Confederate Cemetery is home to phantom battles, complete with gunshots, soldiers' screams and marching sounds. It is said that during the Memorial Day parades held on Johnson Island, the deceased soldiers march along with the living soldiers.
Eloise Asylum
Westland, michigan.
Eloise Asylum, aka Wayne County Poor House, is an 1830s poorhouse that later became a hospital with a large cemetery that holds more than 7,000 graves. The hospital ceased operation in 1984. The ruins of the complex are said to be haunted, and witnesses have described apparitions, often of a ...
Louis Dasher Mansion
The 1920's mansion is allegedly haunted by previous members of the local Dasher family who lived there. A previous couple living there reported various accounts of poltergeist activity and apparitions of men and women in old-fashioned clothing. (Submitted by Callum Swift)
Allen Park Digital Cinema
Little is known about the haunting of this downtown cinema, apart from the legend that a spirit apparently appears in the projection booth and a ghostly voice is heard during productions. (Submitted by Callum Swift)
Hotel Breakers
Sandusky, ohio.
It is said that in Room 169 during the 1900s, a guest named Mary hanged herself in her room. This is rumored to have led to at least some of the many haunting episodes here. Guests and employees alike have witnessed unexplained noises, electrical issues, and faceless apparitions. Some reports ...
Nankin Mill Tavern
Nankin Mills Tavern is no longer in operation and reports say the building stands empty--except for its ghost, that is. The friendly spirit is said to make noises like banging in the kitchen or slamming doors in the basement. Locals suppose he's a miller who was killed here near sometime ...
Ritz-Carlton - The Henry Hotel
Dearborn, michigan.
Once the Ritz-Carlton, The Henry Hotel has a haunted Room 418. The doors open and close on their own, the lights turn on and off, and the French doors' handles are said to jiggle if you close them after they mysteriously open by themselves.
Clark Lake Community Center
Clarklake, michigan.
It first happened Sunday, September 27, 2015, the night of the Blood Moon. While many around Clark Lake were gazing upward observing the astronomical phenomenon, a darker aberration was occurring. As if to say there was a morsel of truth to what are largely regarded as myths, the night of ...
Detroit, Michigan
The historic fort is featured in the Haunted Historic Fort Wayne Tour and has been featured on several TV shows.
Dutch Mill Truck Stop - The Windmill
Carey, ohio.
Formerly a restaurant and filling station, the building is supposedly haunted by a ghostly man carrying a leather briefcase. His association with the place is unknown. (Submitted by Callum Swift)
University of Windsor
Windsor, ontario.
Two buildings have haunting rumors surrounding them at the University of Windsor. One is Beckett House, an old house that serves as a dorm. Campus legend says long ago a woman was murdered here by a man, and as a result, the spirit here is not very nice to male ...
Purple Rose Theatre
Chelsea, michigan.
Actor Jeff Daniels is the founder and executive director here. Folks have long said the place was haunted, and witnesses describe strange knocking and banging, doors that close on their own, and misty apparitions who sit in the audience.
Sadler's Pond
According to locals, a young woman named Andrea hanged herself from a tree near Sadler's Pond after finding out her boyfriend had been unfaithful. Her ghost is said to appear at night with a rope around her neck, screaming her boyfriend's name.
Fort Shelby Doubletree Suites Hotel
This Doubletree branch is known by locals as the Fort Shelby Hotel, as that was its original name since 1916. The building sat unoccupied for many years, and according to the local rumor mill, a homeless man named Al who used it as a temporary sleeping spot met his demise ...
Rotary Park
Livonia, michigan.
Folks have reported mysterious sounds and screams at night along the Rotary Park Woods nature trails, and some say the apparitions of little girls in white dresses can be seen. Rumor has it that these are the spirits of girls who were murdered in the woods.
Detroit Masonic Temple
Detroit's Masonic Temple has more than 1,000 rooms, plus secret passageways, hidden staircases and concealed compartments under its floors. Of course, a building like this has to have a ghost! This one's is thought to be George D. Mason, who went bankrupt while funding its construction and, when his wife ...
Alhambra Apartments
The historic apartment block was built in 1924, and was the scene of a poisoning murder in which two died. People walking past the building late at night have seen strange lights in the building and seen a flying white apparition in the hallways of the abandoned apartment block. (Submitted by ...
Detroit Symphony Orchestra
The DSO building is believed to be haunted by Russian pianist Ossip Gabrilowitsch, who became the musical director in 1917. Not only have visitors and employees heard unexplained footsteps and voices and felt cold spots, the apparition of Gabrilowitsch has been seen backstage and in the offices.
David Whitney House - The Whitney
The Whitney, now a restaurant, was built in 1890 by lumber magnate Whitney Jr. Witnesses have seen an apparition that disappeared into the floor and shadows near the children's room. Objects also have bene known to move, and lights turn on and off by themselves.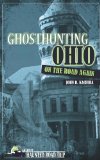 » Cemeteries near Toledo, OH » Find museums in Toledo, OH
HAUNTED HOUSES IN TOLEDO, OH
Find Scariest Haunted Houses in Toledo, Ohio. The Biggest, Scariest and Best Haunted House in the city of Toledo, OH from haunted attractions, haunted hayrides, corn mazes, paintball zombie hayrides, to massive screamparks can all be found here at Hauntworld.com . Hauntworld will introduces a new Haunted House in Toledo this Halloween Season!
Here's a list of the top Haunted House in Toledo, Ohio. Take a look and find the Best and Scariest Haunted Attractions near you: Haunted House in Ohio
LOGIN TO YOUR ACCOUNT
Sign up for our newsletter, find haunted houses in.
Distance Closest
Most Viewed
Most Recent Updated
Most Reviewed
Spooky Ranch in Columbia Station, Ohio
Over 30 Terrifying Years of scares, Spooky Ranch, "Cleveland's Premier Haunted Event" is a Halloween spectacle that should not be missed. 5 Haunted Attractions for 1 Low Price!. The most technically advanced haunted hayride and haunted attractions in the state of Ohio. All five themed attractions: The Haunted Barn, Famous Haunted Hayride, Blood Slingers Saloon, Monster Visions in 3-D and Extreme N... [ Read more ]
5 Web reviews
3 Youtube Videos
44532 Profile Views
Land of Illusion in MIDDLETOWN, Ohio
Tired of the same old haunted house experience? At Land of Illusion, we have four enormous haunted houses and one terrifying haunted trail for one price. New for 2013, Zombie Sniper Patrol! Ride on the 1.25 mile course shooting black lit paintballs at zombies in the woods. The Zombie Sniper Patrol is a separate ride from the cost of your admission. While your standard admission ticket gets you ... [ Read more ]
6 Web reviews
48119 Profile Views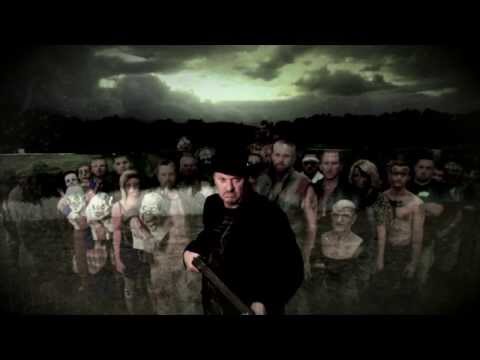 Carnival of Horrors at The Stark County Fairgrounds in Canton, Ohio
Featuring 4 Spine-Tingling Haunted Houses. THE FUN HOUSE: Are you afraid of clowns? A terrifying journey through a haunted fun house featuring several Hollywood-style effects and scares. BEWARE: This is an extremely high-intensity scare oriented haunted house. Consistently voted as one of Ohio's number one attractions year after year. Many have entered, but very few have left alive. THE TR... [ Read more ]
3 Web reviews
49390 Profile Views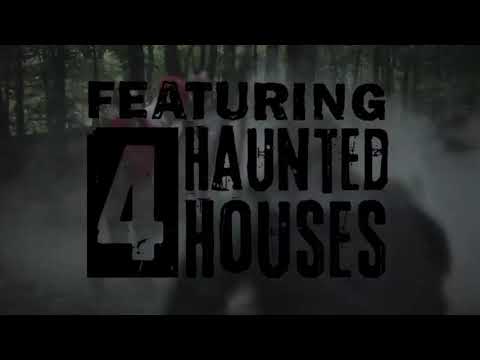 Fortress of Fear ScreamPark in Alliance, Ohio
DON'T GO ALONE...Fortress of Fear is a Haunted Scream Park and Ohio's top rated haunted house and best haunted attraction located in the dead center of Akron, Canton and Youngstown. 2X Award Winner by Ohio Haunted Houses. Featuring 5 FREAKING attractions including enhancements to the FEAR FAIR scare zone and ZOMBIE ABOMINATION, an immersive combat between mortal and immortal forces. Un-earthing e... [ Read more ]
12 Youtube Videos
69007 Profile Views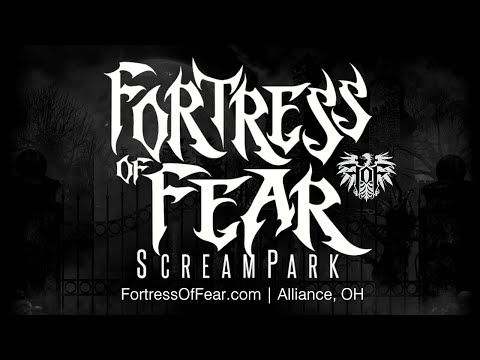 Scary On Cherry in Kenton, Ohio
Every October Friday and Saturday our kids friendly walk-through display, musical lights you can dance to, and October 26th - 28th enjoy free Trick-or-Treating with candy and allergy-free options.
0 Web reviews
1 Youtube Videos
385 Profile Views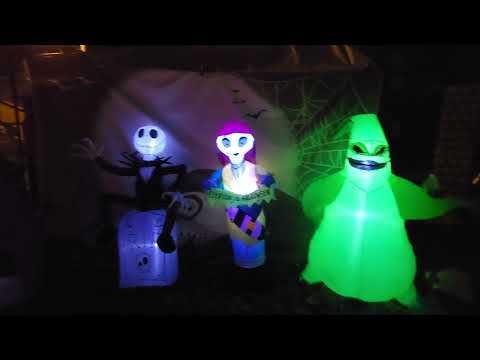 Adams Family Haunted Woods in Marysville, Ohio
7 acre haunted woods!
0 Youtube Videos
536 Profile Views
Scream at the Screens in Oregon, Ohio
How long can you keep a secret? We kept ours for 65 years! The Sundance Slayer and his horde have been lurking around the drive-in looking for new victims! The haunted drive-in … a haunted experience 65 years in the making! Are you brave enough?

Haunted Prison Experience Unholy Toledo in Maumee, Ohio
Chippewa Lake Slaughterhouse in Chippewa Lake, Ohio
"The Most Realistic Horror Experience Ohio Has To Offer" True terror awaits you inside this REAL Slaughterhouse. A MUST-SEE haunted attraction with professional actors and Hollywood quality sets. Eugene Karver and his loyal family opened its doors to 'Karver Meats' in 1948, they quickly became the main meat-supplier for Chippewa Lake and other surrounding cities, numerous schools as well. As the... [ Read more ]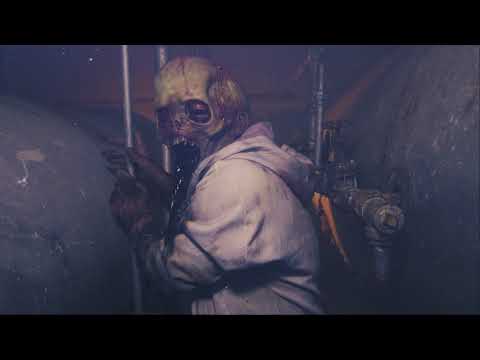 BUZZARD COVE SCREAMPARK in Hinckley, Ohio
Evil has returned home to Hinckley, Ohio! The Buzzard Cove Screampark features the return of HINCKLEY'S HAUNTED BARN! It's been almost 20 years since the doors of the barn last opened to welcome in new victims. It has laid dormant, waiting for it's chance to unleash it's horrors once again! Now, it's time has come! For the younger and faint of heart among you, we will also offer Halloween themed ... [ Read more ]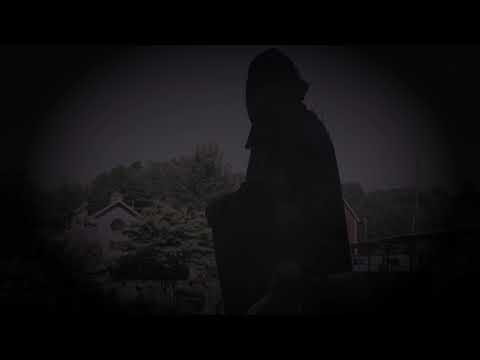 Terror Maze in Springfield, Ohio
The Terror Maze is the longest running haunt in the area, bringing suspense and scares for 28 years. You will be thrilled and scared walking the trails and finding your way through the mysteries that lie waiting in the woods. You think you can make it out? Join us every Friday and Saturday night starting September 24th through the end of October.
Blood Prison Haunted House, Ohio State Reformatory Haunted Prison in Mansfield, Ohio
Blood Prison is housed at the old Mansfield Reformatory where thousands of inmates were kept for nearly 100 years and where hundreds died. The facility is said to be authentically haunted.
8 Web reviews
10243 Profile Views
Fear Factory in Findlay, Ohio
OH Haunted House HIGHLIGHTS: We'll exploit your deepest, darkest fears, and leave you with sickening, heart-pounding nightmares. Scares so bad, uncontrollable wetting or vomiting are sure to occur! You'll be dying to get in... and begging to get out! Proceeds to benefit the Make-A-Wish Foundation? of Northwest Ohio. Remember, we do permit screaming, vomiting, pant-wetting, and fainting.
2 Web reviews
26062 Profile Views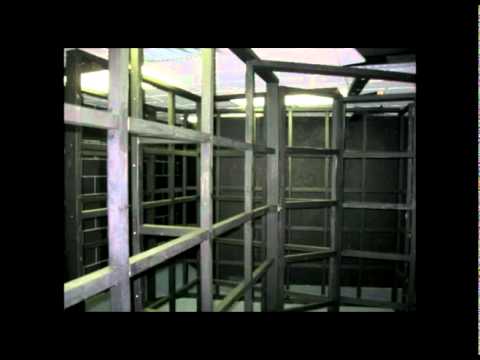 ScreamAcres in Napoleon, Ohio
Live actors, The Bodysnatcher, PanDEMONium, intense makeup and scenes, scare and scene variety, small changes from night to night ScreamAcres Haunted Cornfield and The Pandemonium Project Learn to fear the dark at ScreamAcres Haunted Cornfield and The Pandemonium Project! Located at Leaders Farms just outside of Napoleon, OH You will never know what is stalking you as you enter the old Leaders ... [ Read more ]
1 Web reviews
2 Youtube Videos
27924 Profile Views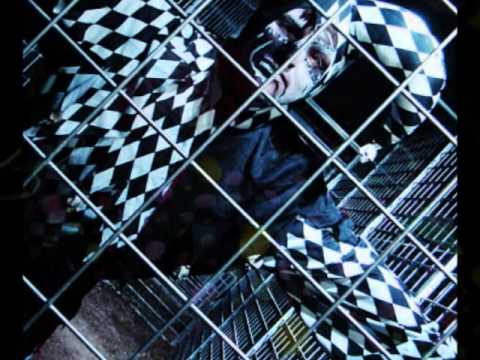 Haunted Hoorah in Ashley, Ohio
The Haunted Hoorah is one of the best multi-haunt experiences in central Ohio. You will be forced to face your fears as you attempt to ride on our 2 military transports and navigate your way through our haunts--all for the same ticket price. Do you have what it takes to face your fears? Come see us this fall at the Haunted Hoorah and find out!
11 Web reviews
5 Youtube Videos
33873 Profile Views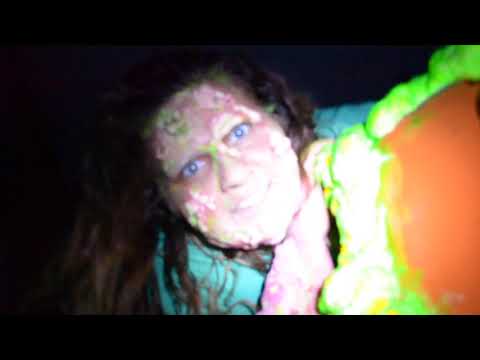 Lake Eerie Fearfest @ Ghostly Manor Thrill Center in Sandusky, Ohio
Lake Eerie Fearfest at GHOSTLY MANOR, as seen on The Travel Channel's "Best Places I've Ever Been"! 5 HAUNTED HOUSES - Lake Eerie Fearfest is 6 acres of non-stop haunted action. Rated the #1 Haunt in Ohio by Haunted Attraction Magazine and is recognized as "One of Americas Best Haunts" by www.americasbesthaunts.com. Rand McNally chose Ghostly Manor as one of its' "Top 10 Haunted Houses for Hal... [ Read more ]
4 Web reviews
6 Youtube Videos
35626 Profile Views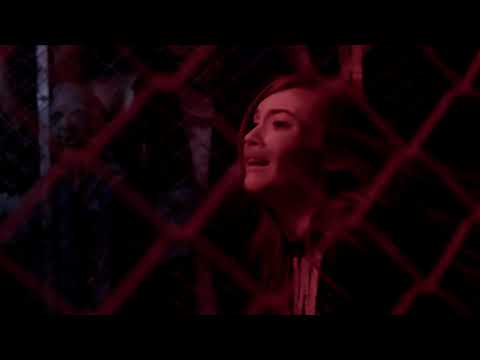 HAUNTVILLE Haunted Houses in Elyria, Ohio
Hauntville Haunted Houses, has been described by some as a visit to a small town, lost in the middle of nowhere, with many hidden secrets to discover. As you enter Hauntville town square, some of the mysteries start to come to light, but other dark secrets are hidden, and you will have to find your way through the winding mazes to discover what other secrets and terror await you inside Hauntville!... [ Read more ]
9 Web reviews
4 Youtube Videos
43098 Profile Views
Brimstone Haunted Hayride in Wilmington, Ohio
Brimstone Haunt was founded on the heels of Springboro Haunted Hayride's closing. The producers of the Ohio Renaissance Festival and Celtic Fest Ohio along with the core management team from the old Springboro Haunted Hayride came together to keep a longstanding, southwest Ohio fall tradition alive. Brimstone Haunt pulls in many familiar themes while also kicking things up a notch with some brand ... [ Read more ]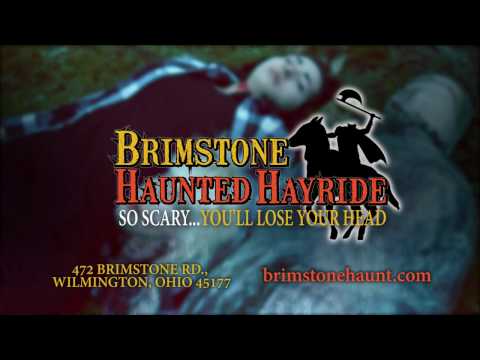 Factory of Terror in Canton, Ohio
The Factory of Terror, located in Canton, Ohio, is one of the LARGEST INDOOR HAUNTED HOUSES IN THE WORLD! The Factory has been recognized by Guinness World Records three times for this achievement. There are plenty of haunted houses in Ohio, but none MANUFACTURE NIGHTMARES as startling and as intense as the Factory of Terror! Factory of Terror's reputation for industrial thrills and chills draws m... [ Read more ]
7 Web reviews
21 Youtube Videos
57736 Profile Views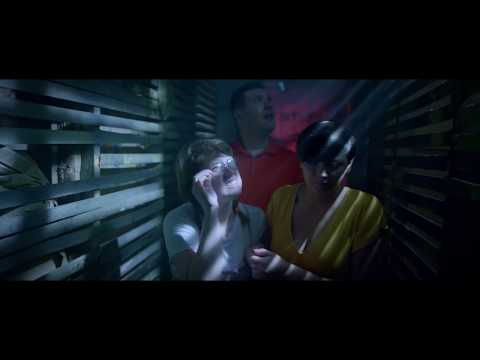 Haunted Schoolhouse and Haunted Laboratory in Akron, Ohio
The Legendary Akron Haunted Schoolhouse and Haunted Laboratory consists of seven total floors of complete terror and is northeast Ohio's only multi-story haunted attraction. The haunts feature the demented librarian Mrs. Alvah, tempting you to go through her horrifying book of stories, and the deranged Dr. Guttenheim, feverishly taunting you to venture through his lab and escape his mutations alo... [ Read more ]
7 Youtube Videos
70885 Profile Views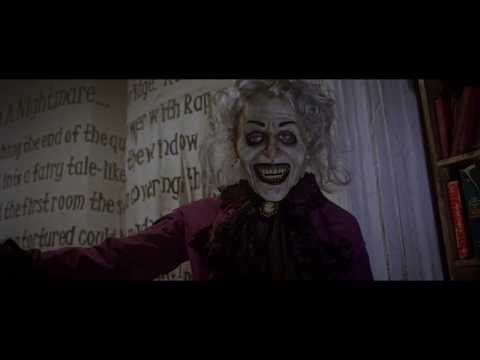 Horror Acres in Springfield, Ohio
Discover why this premier Top 10 Haunt is Springfield's most award-winning haunted attraction. The twisted minds return with your favorite legendary scares: the Horrorvator, notorious horror film legends, the altered SAW legacy and the addition of new terrifying scares that will keep you coming back and screaming for more! Warning! Caution! This is an EXTREME haunted house! You may experien... [ Read more ]
12 Web reviews
107605 Profile Views
Haunted Cave at Lewisburg in Lewisburg, Ohio
The Haunted Cave at Lewisburg (Ohio) is the ONLY REAL UNDERGROUND MINE Halloween attraction in the region. The cave is 80 feet beneath Lewisburg, Ohio. Home to ghosts, ghouls, creatures that exist only underground, and thousands of REAL bats, too, the Haunted Cave is consistent winner of haunt awards. This year we've made some amazing additions! Once you enter our new chambers, we dare you to find... [ Read more ]
32 Web reviews
129536 Profile Views
FIND HAUNT NEAR YOU
Zoom over state below to find an attraction near you, most recent video ohio uploads.

MOST RECENT OHIO PHOTO GALLERY UPDATES

TOP MOST VIEWED ATTRACTIONS IN OHIO
Top 10 featured articles ohio.

Escape From Blood Prison in Mansfield Ohio site of one of the single most famous Prisons in Hollywood History ( Ohio State Reformatory) famous of the film "The Shawshank Redemption". Now its one of the biggest scariest haunted houses in America. Read about Escape from Blood Prison!

The World Record longest haunted house in the World and scariest haunted house in Ohio Factory of Terror in Canton Ohio. Factory of Terror in Ohio features escape rooms, haunted houses, and many other screaming features. Learn more and read our full review of Factory of Terror.

Cleveland Ohio Haunted House Spooky Ranch is the biggest overal haunted attraction in Ohio with multiple haunted houses and hayride. Spooky Ranch features haunted houses, hayrides, and Halloween Haunted Attractions all in one location. Hauntworld Magaizne rates and reviews this legendary Cleveland haunted house.

The Scariest Haunted House in Cleveland Ohio is The Fear Experience which features amazing set design, special fx, animations and features five different haunted attractions in one location. This is a massive indoor haunted house with five different themes from a mental asylum to a haunted mansion. Hautnworld.com rates and reviews Cleveland Ohio's best haunted house the Fear Experience.

Cincinnati Ohio haunted house The Dent Schoolhouse is one of the scariest haunted attractions in the state of Ohio. HauntWorld Magazine reviews the best haunted houses in Ohio. Read about what makes Dent Haunted Schoolhouse the best haunt in Cincinnati Ohio. Learn all the details reviewed by Hauntworld.com.

Learn everything you ever wanted to know about the famous haunted houses in Akron Ohio as we visit both The Haunted School House and Haunted Laboratory Haunted House in Akron Ohio near Cleveland Ohio.
TRENDING HAUNTS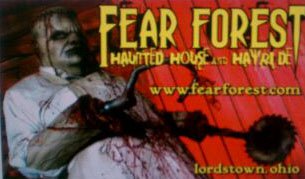 RECENT UPDATED HAUNT PROFILES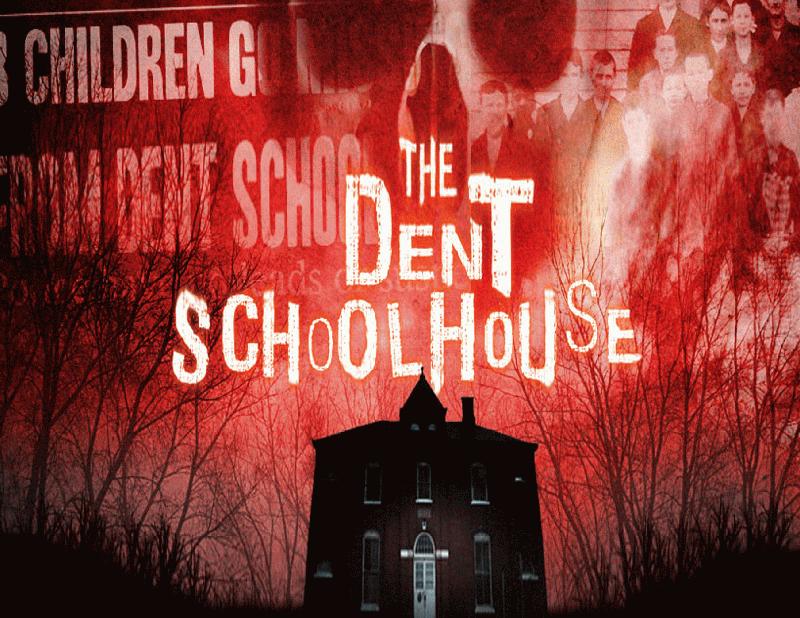 Find Haunted Houses
Find haunted hayrides, find pumpkin patches, find corn mazes, real haunted houses, escape rooms.